Our talented friend Alex, owner of Third & Park, wanted to share different ways to utilize flowers at your wedding. Truly, the possibilities are endless, but in this case she showcased the most common and most inquired about! It's a perfect post for all of you future brides out there, trying to decide what exactly to do for your big day.
So keep scrolling to see all the pretty she created and all the fun options you can try! Hope this helps all of you planning your wedding day!
Photos by Corrie Lynn Photo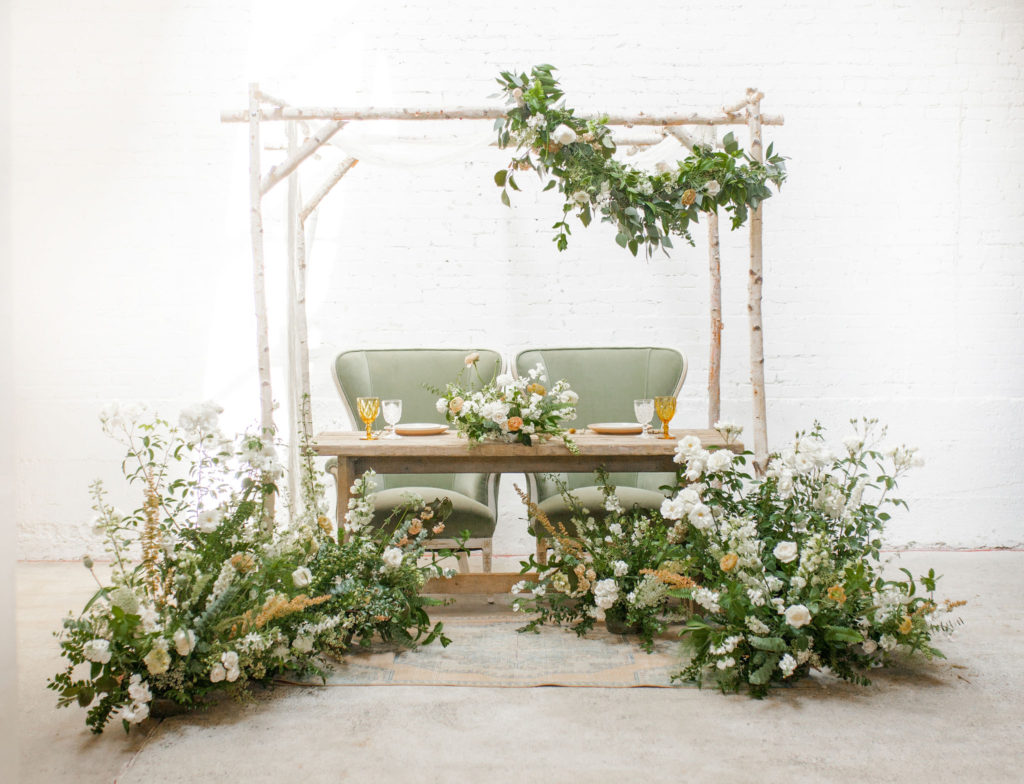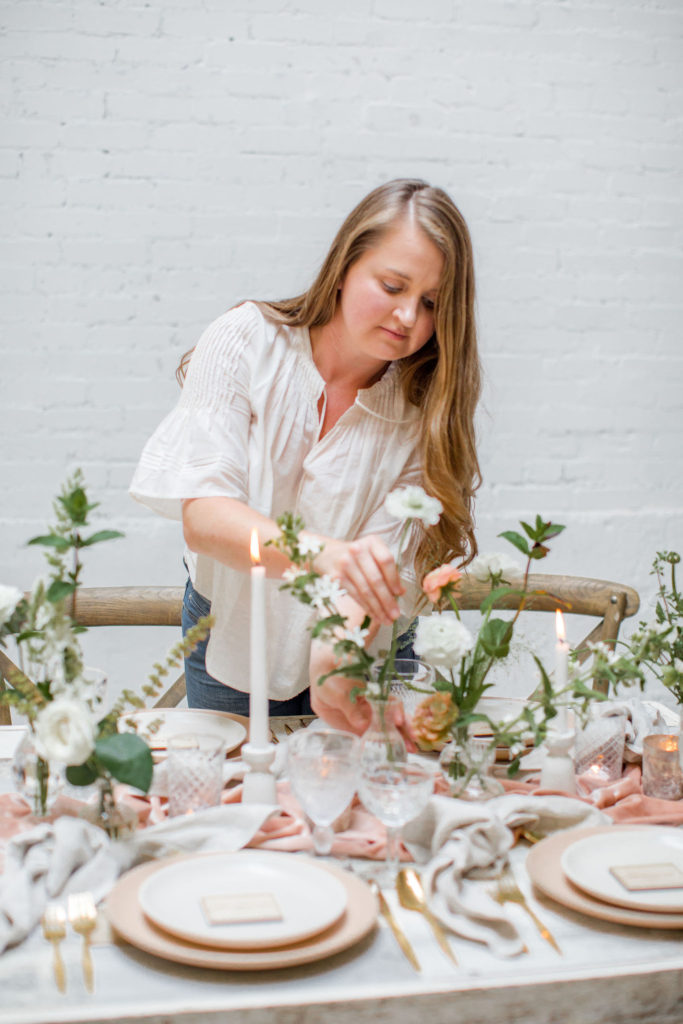 Our first set up is all about bud vases! These little suckers are small, but pack a punch! If you are a bride on a budget, or if you want to put more of your budget elsewhere, this is a great option for you. In this case we added a beautiful runner and candles to spice it up. This is probably the most cost effective option, especially for longer tables, and it's still just gorgeous!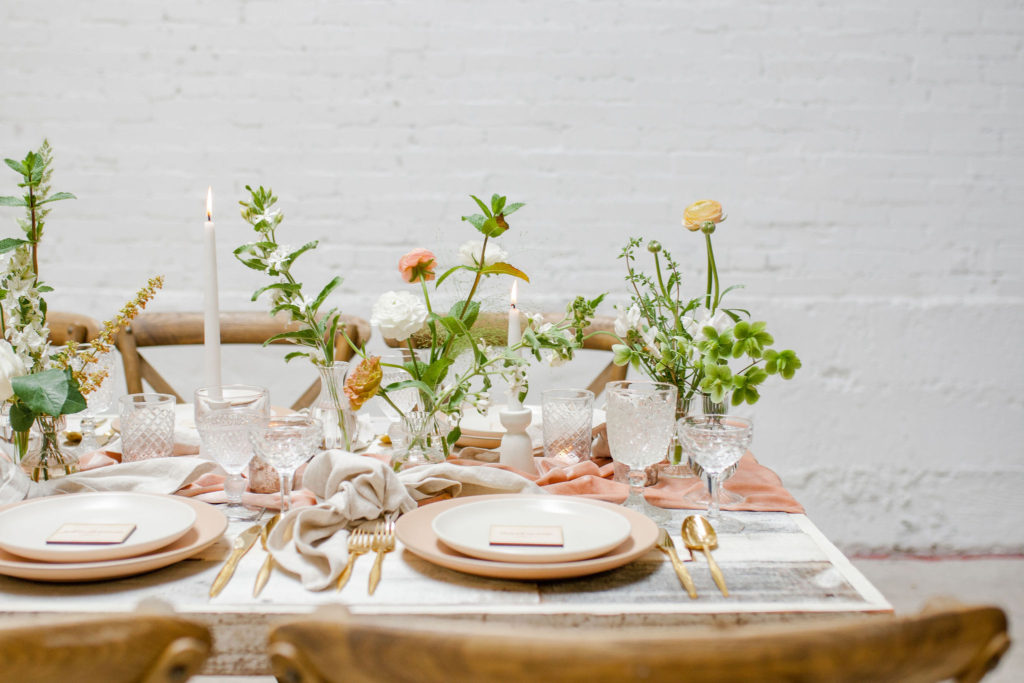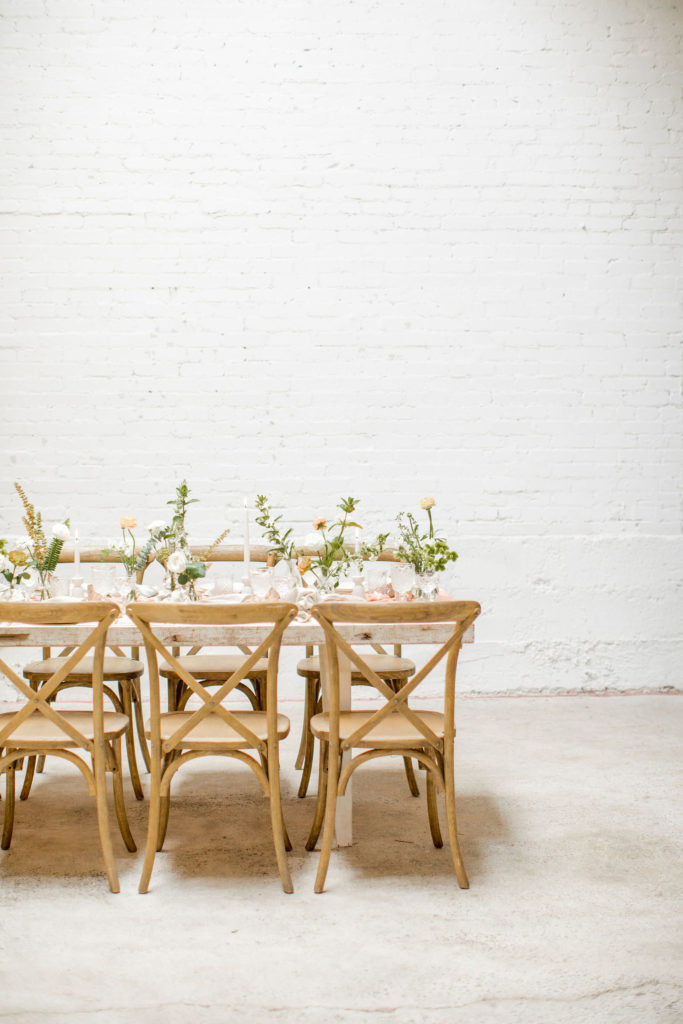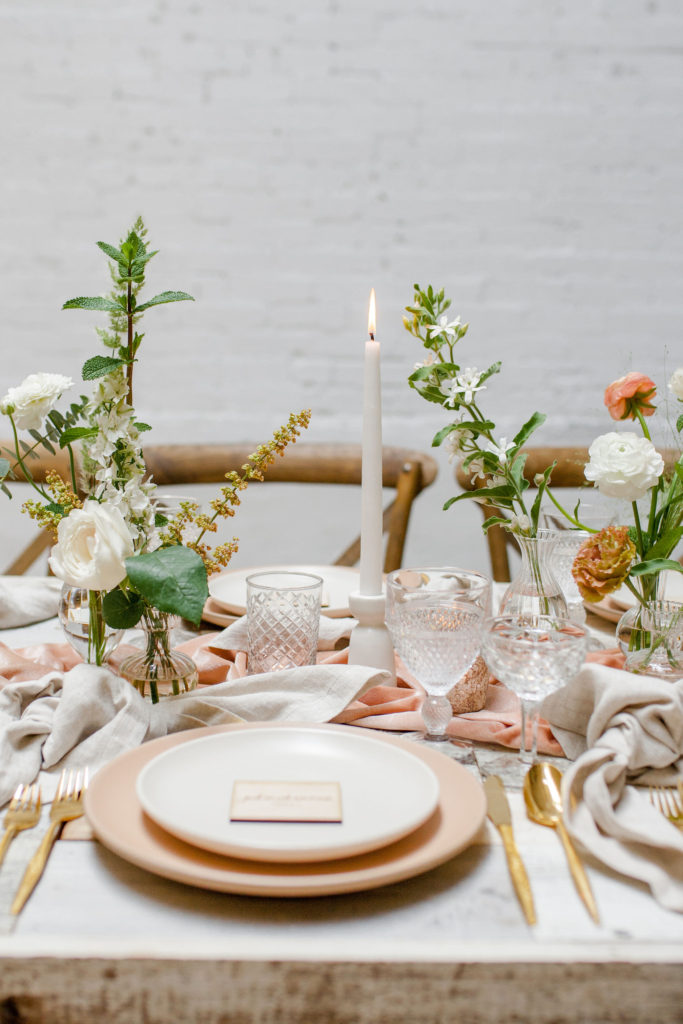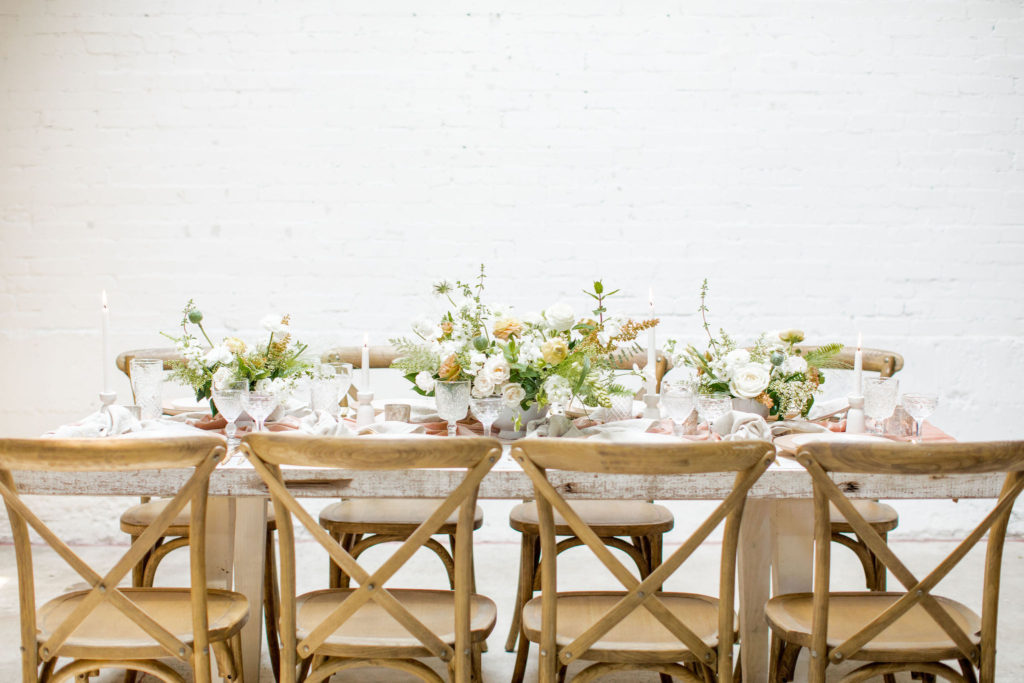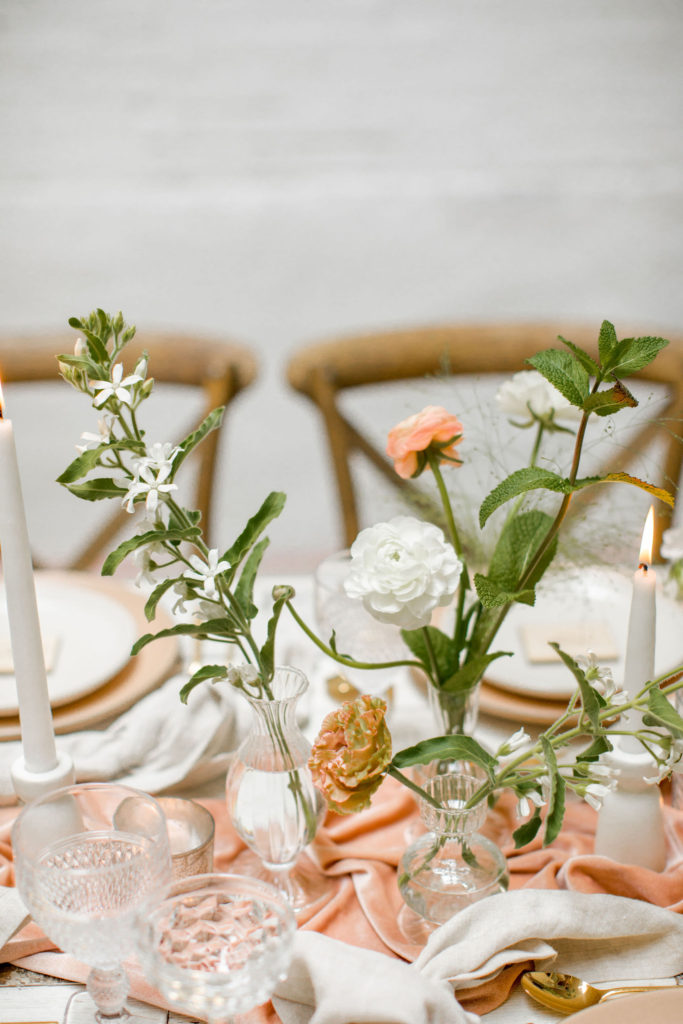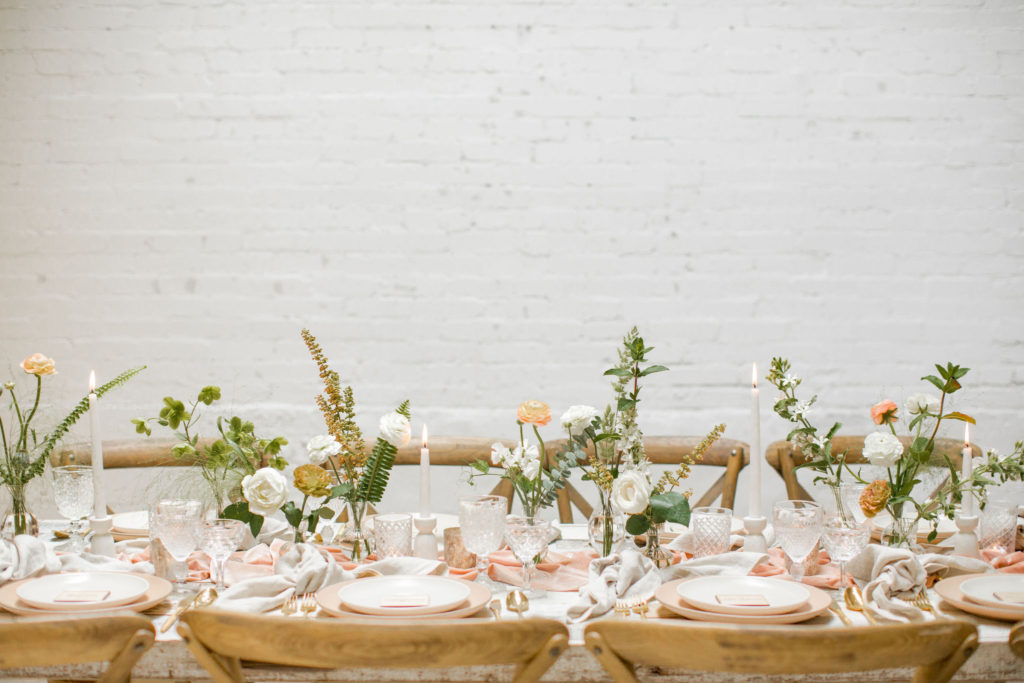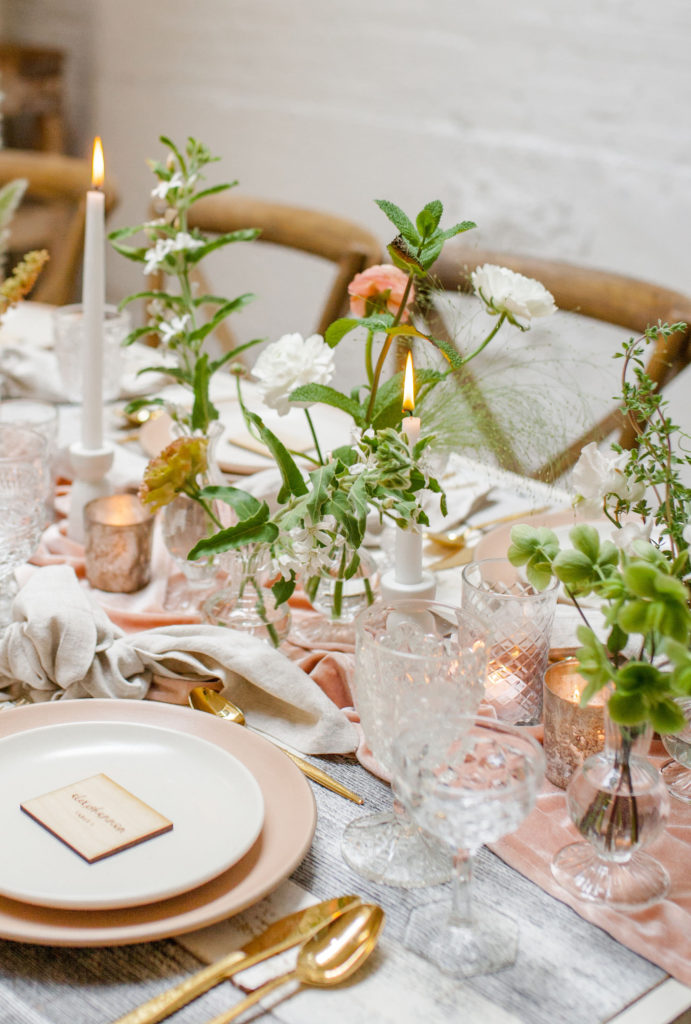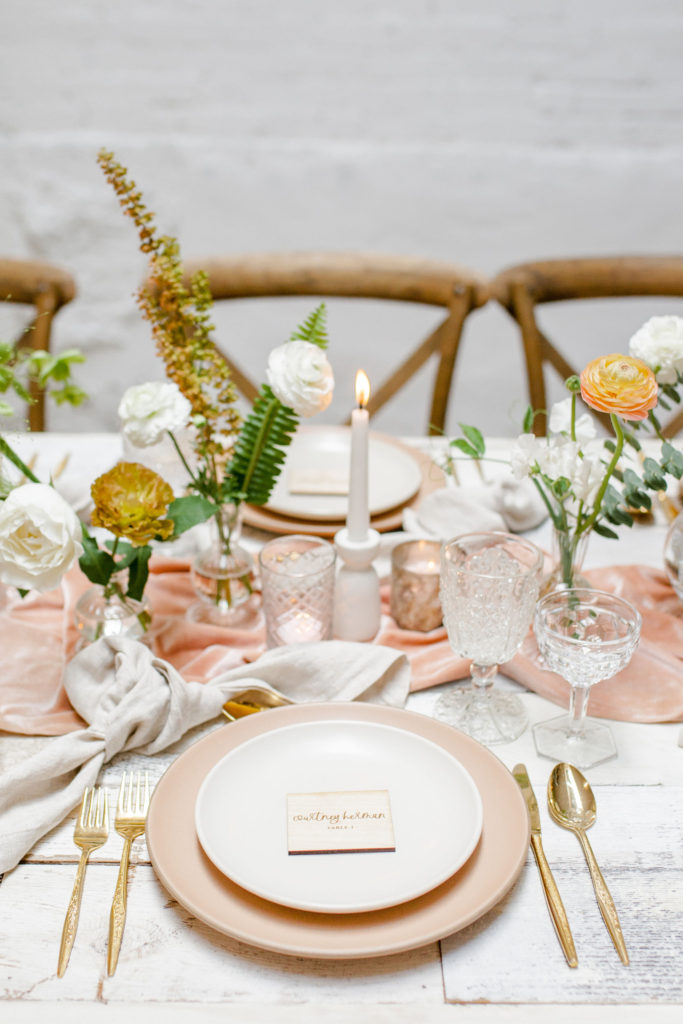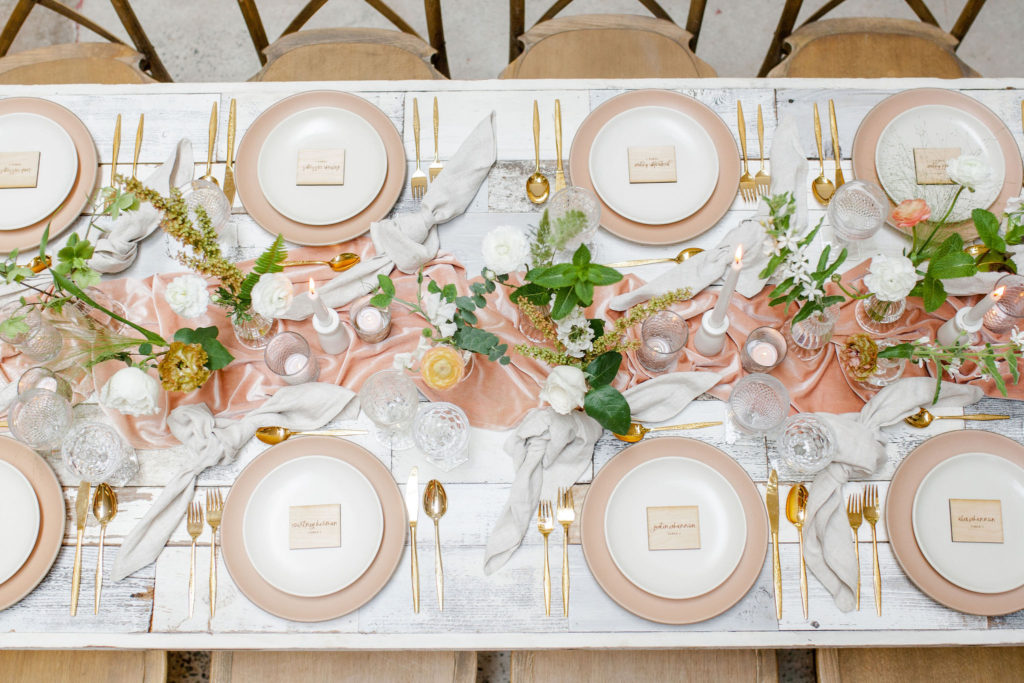 Next up is full floral arrangements. This is what Alex had to say…
"Full florals really brings on the wow factor and creates a lush and full tablescape. For longer tables I recommend larger arrangement in the center with 2 smaller arrangements at either end. For round tables a large centerpiece works perfectly! And always, always, always add candles to any table!"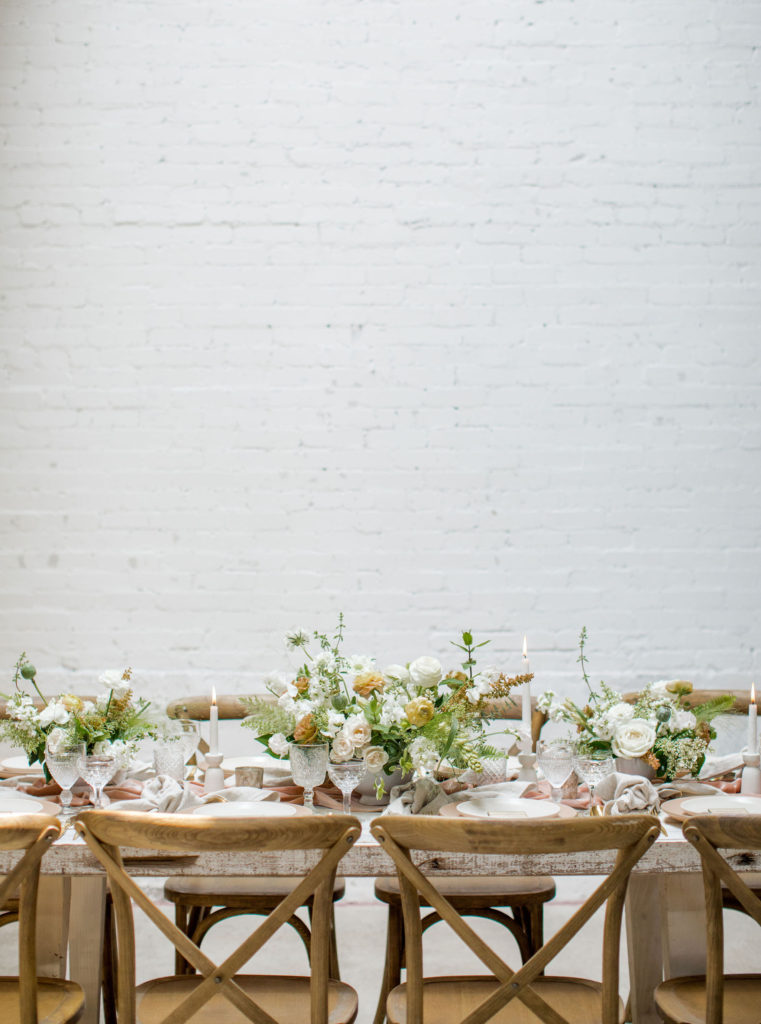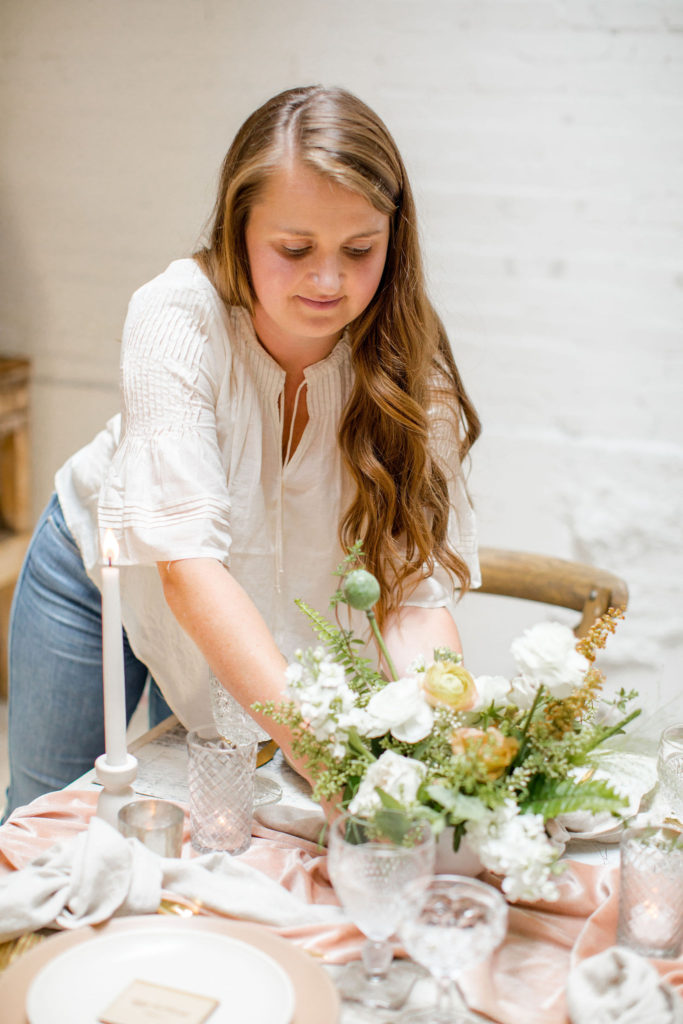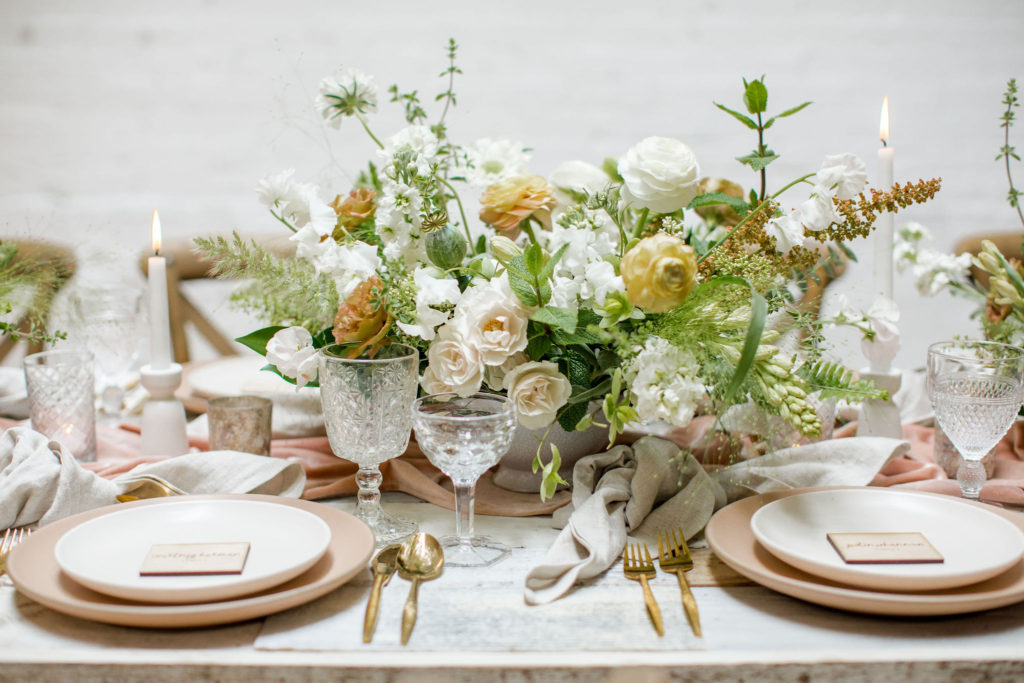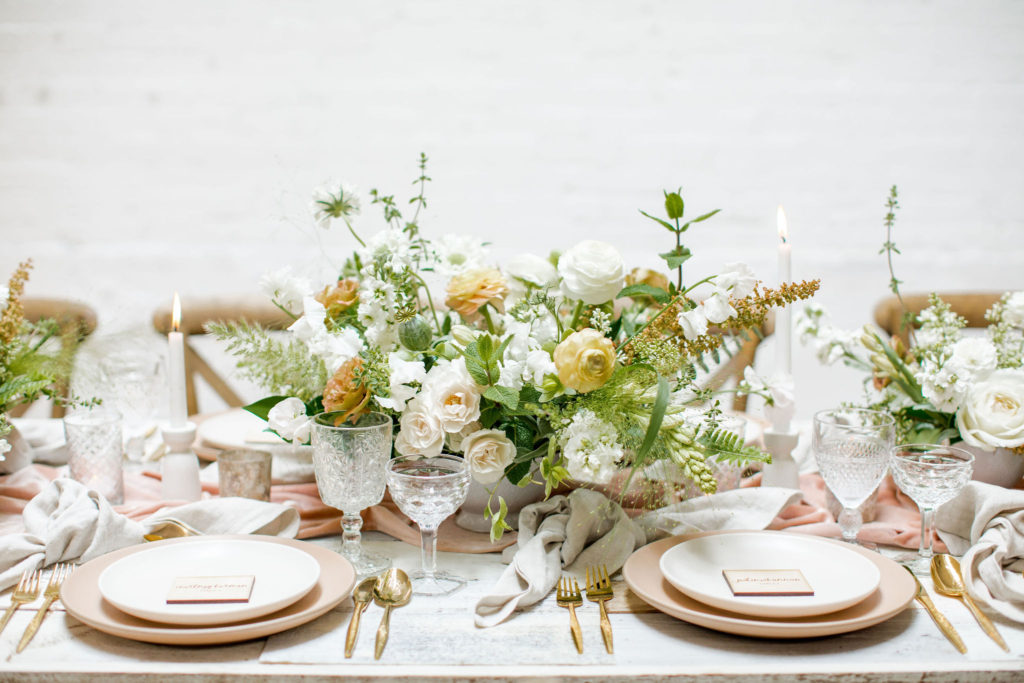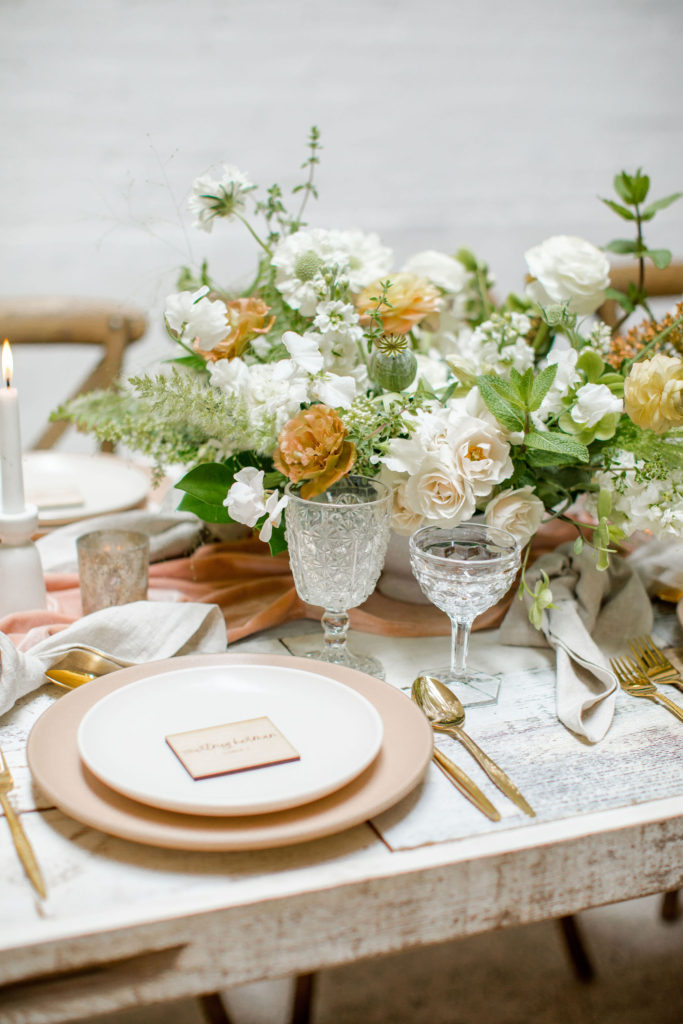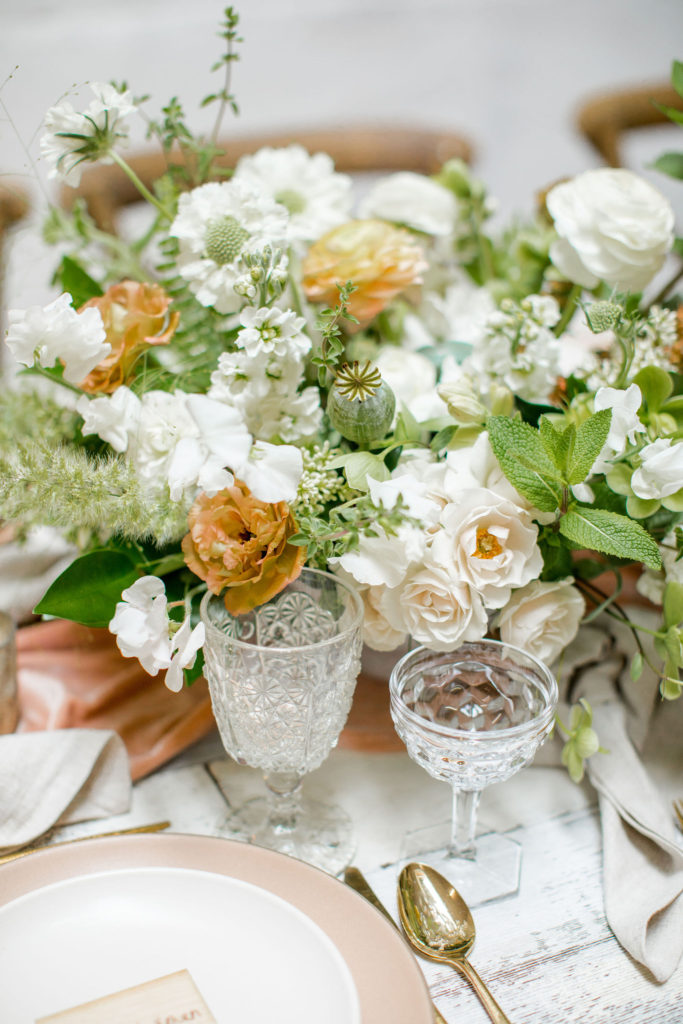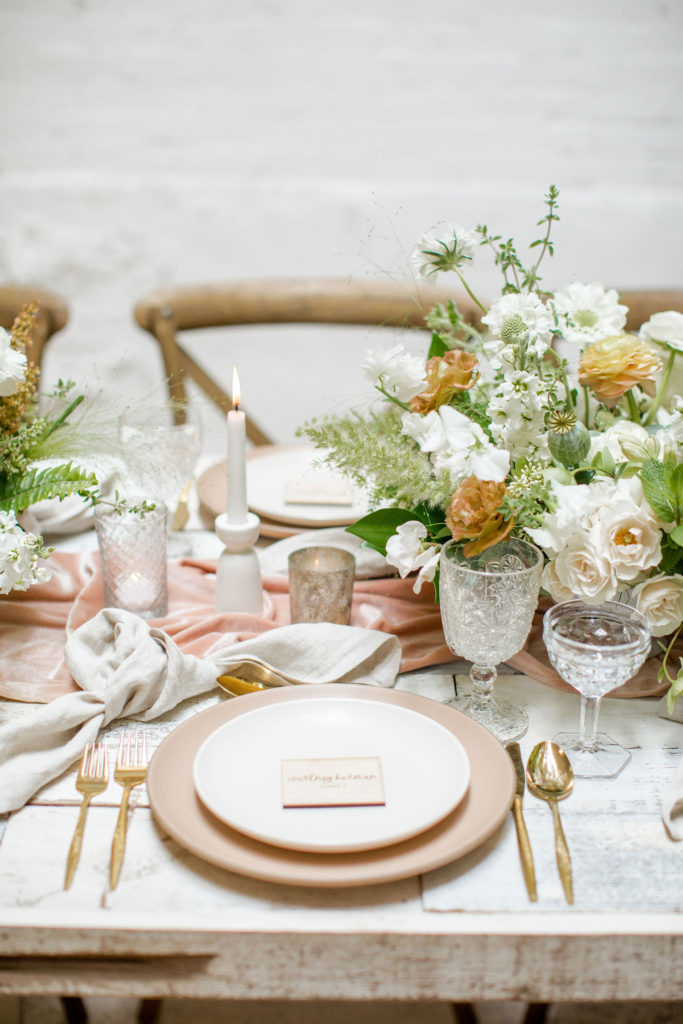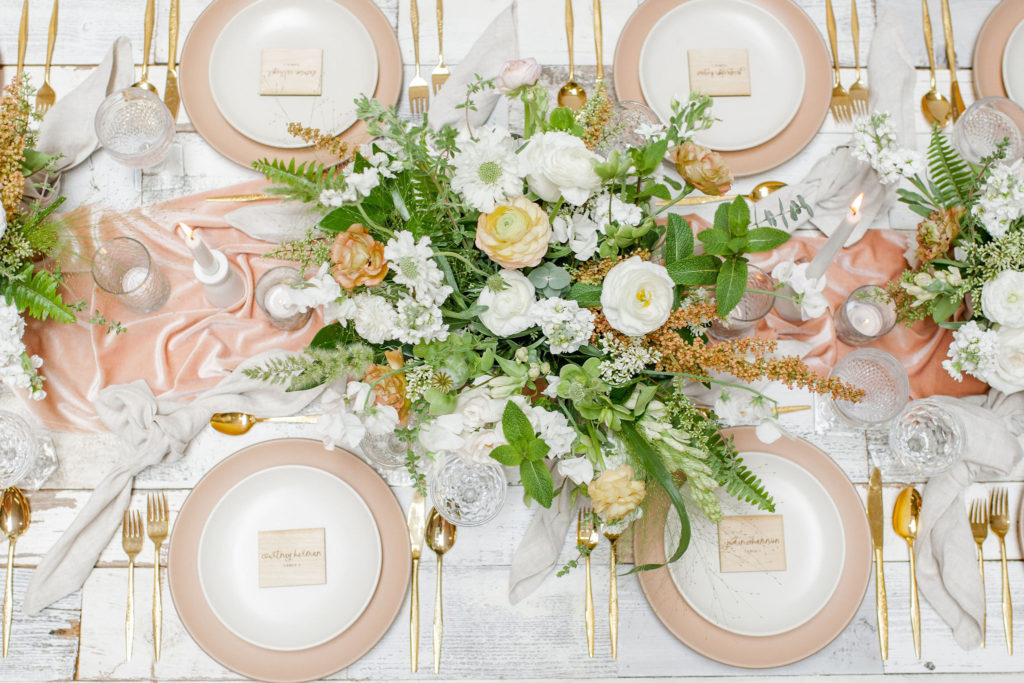 Our third table set up is using greenery, here is a little more from Alex… "Garlands are a classic, neutral look that never goes out of style. You can create a garland to blend well with any type of design or theme your wedding might have. Whether it's boho, rustic, classic, tropical etc – a garland will work! I like mixing 2 or 3 different types of greenery in my garlands to add some dimension and texture.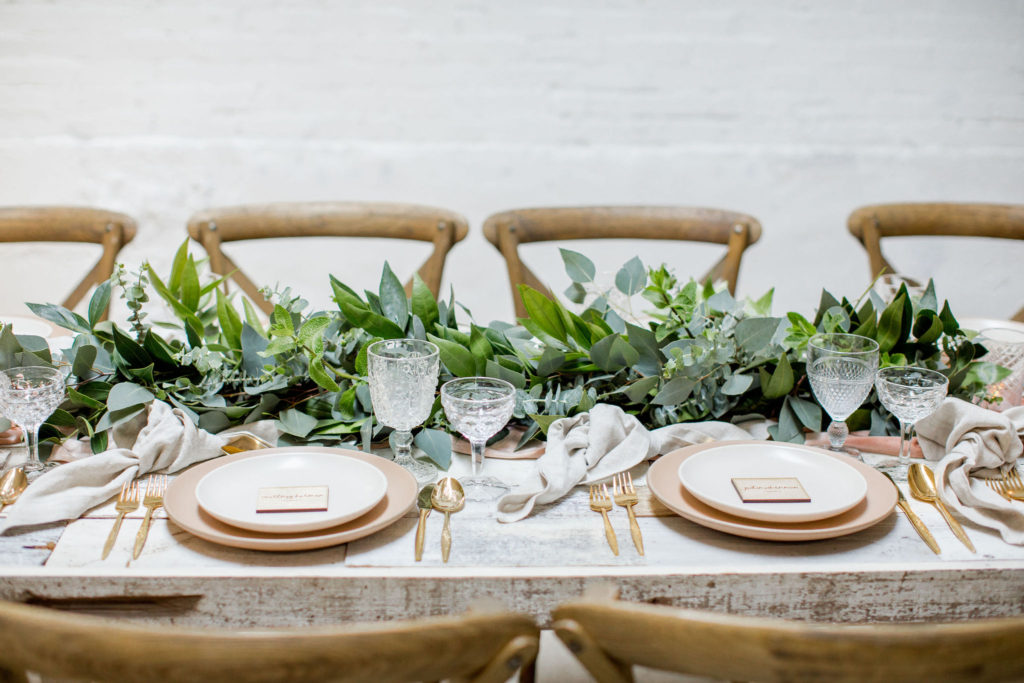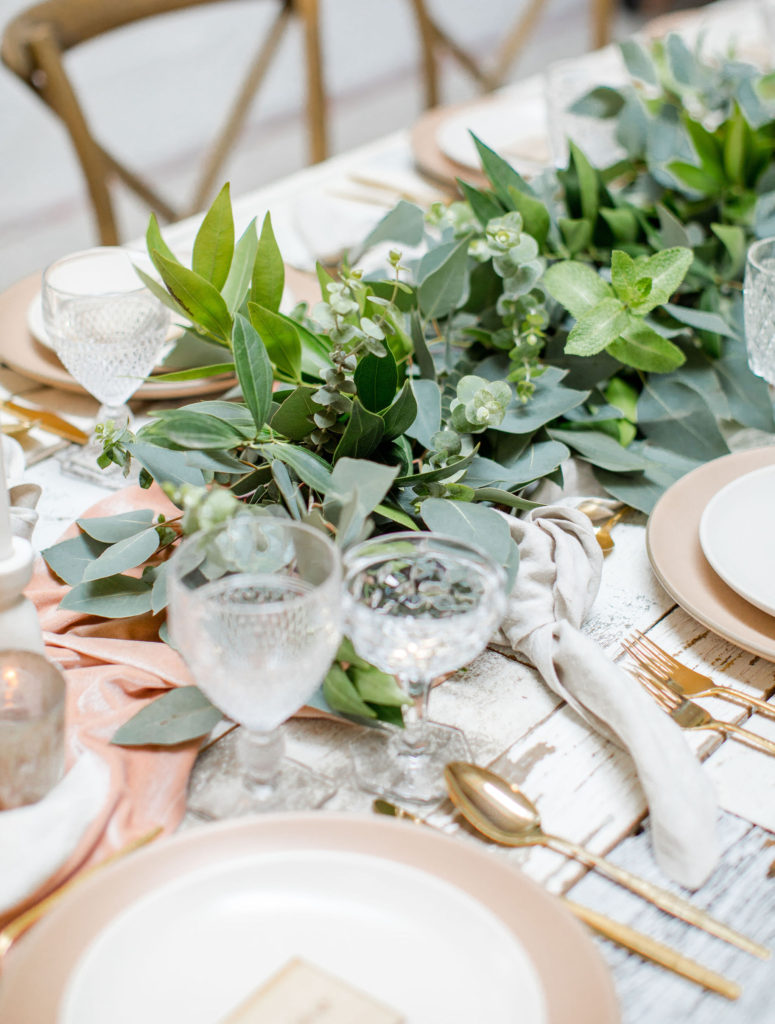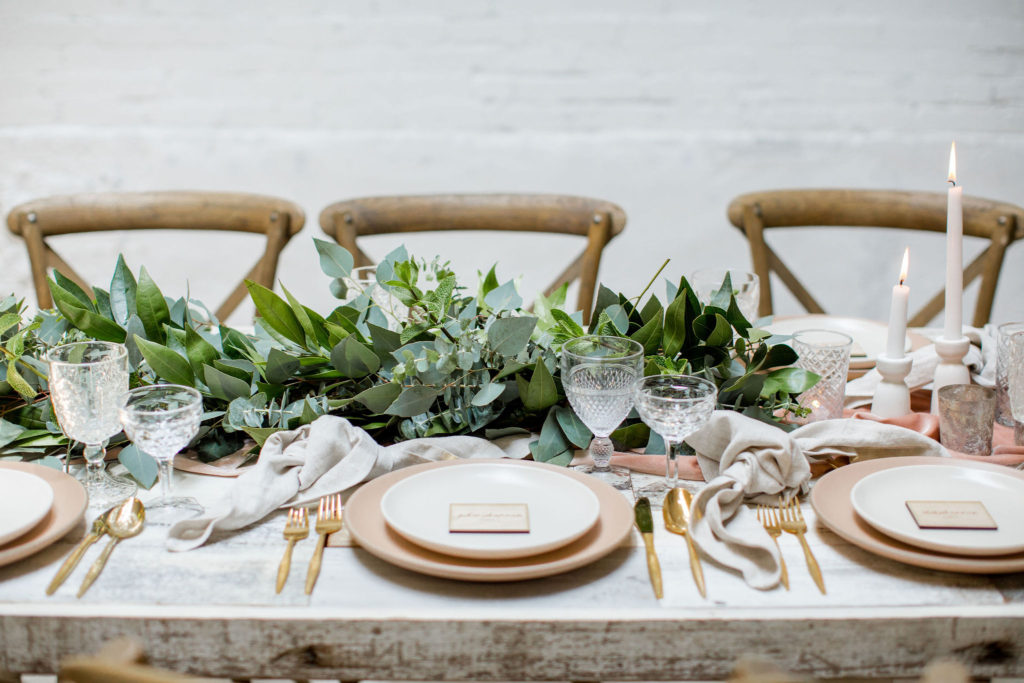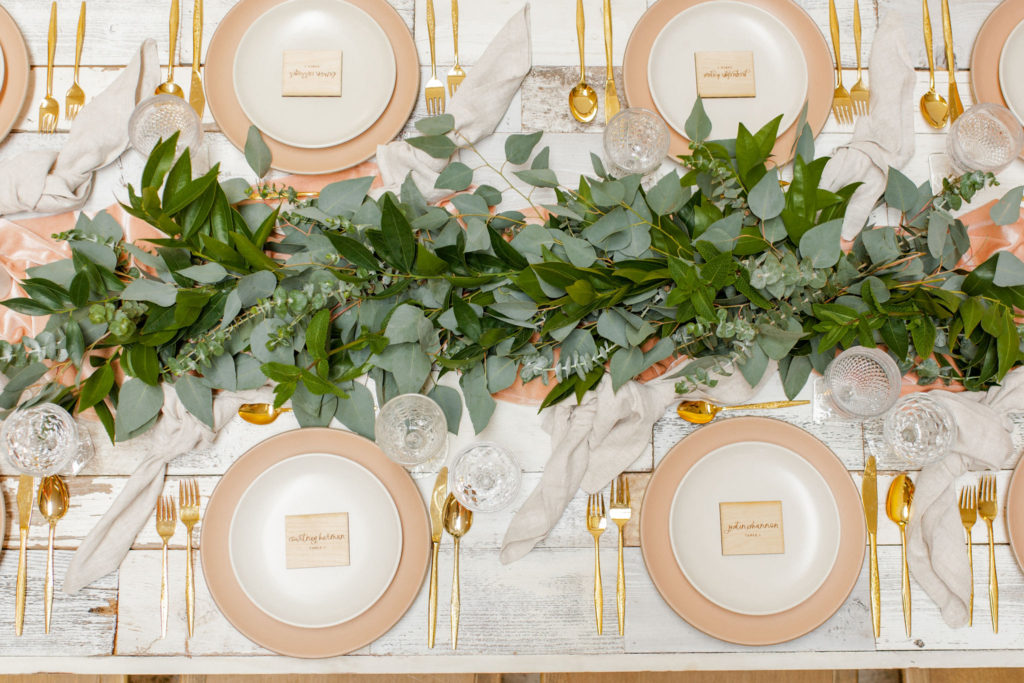 You always have the option of dressing up your garland by adding sparse blooms as well, another great option if you want to have more florals.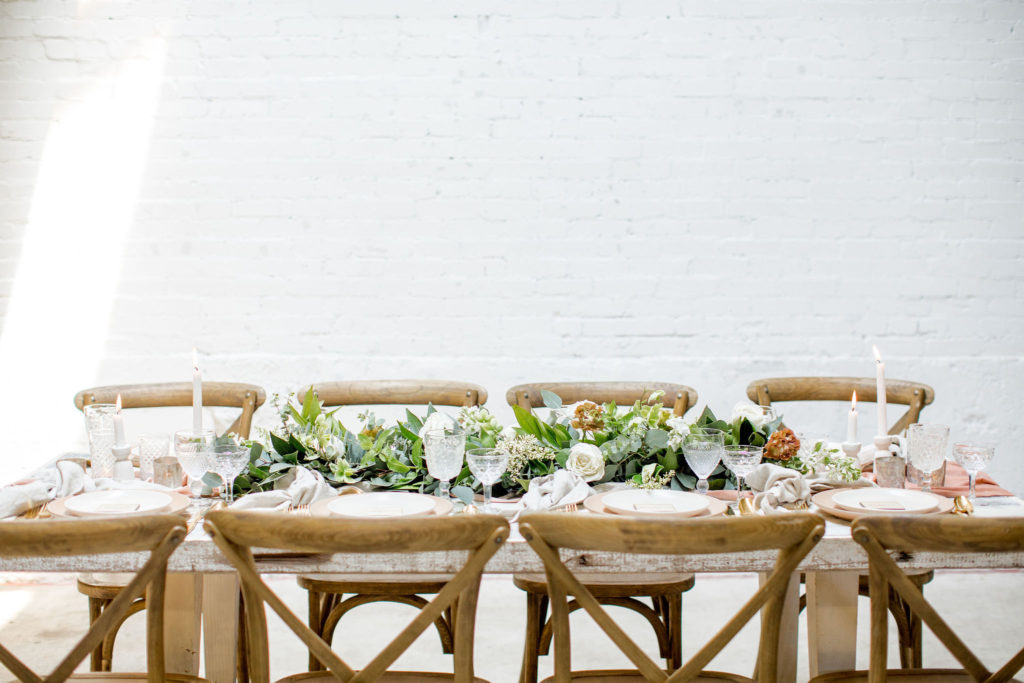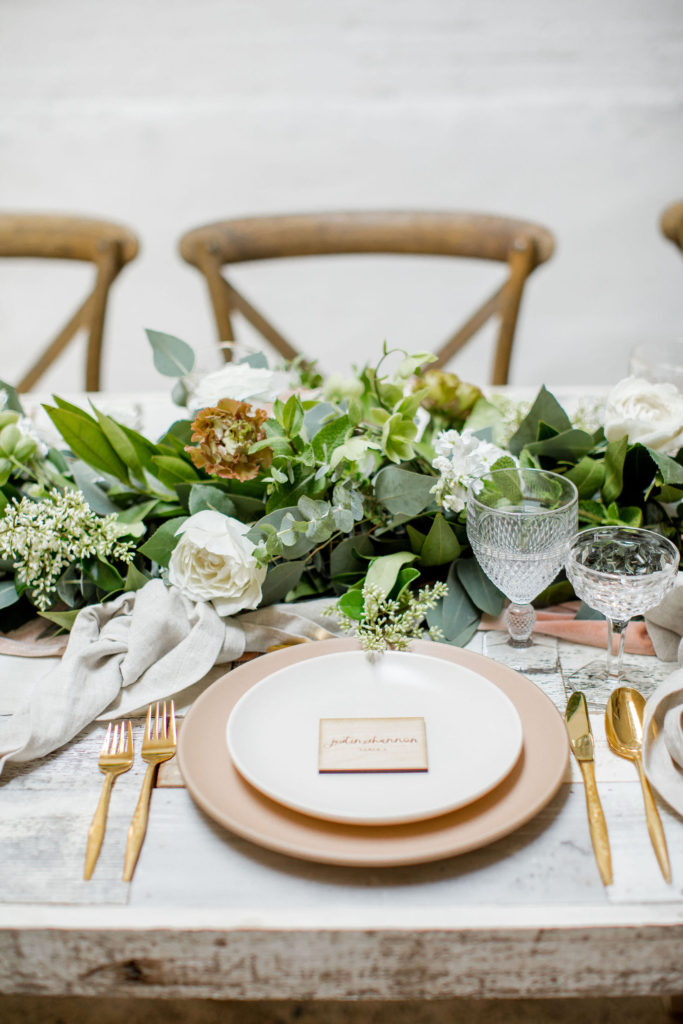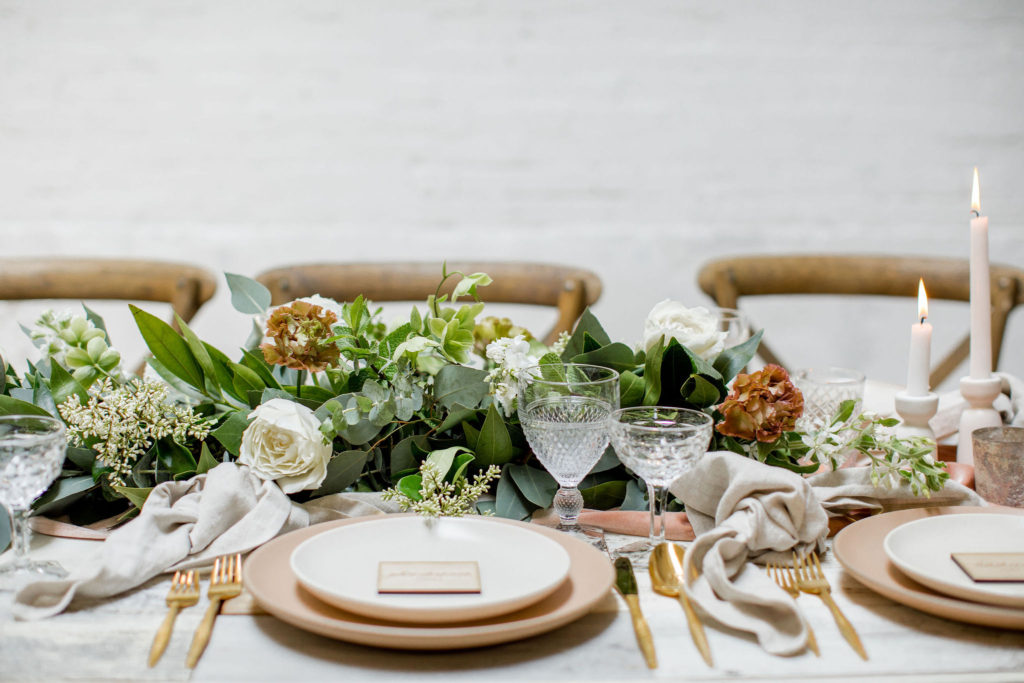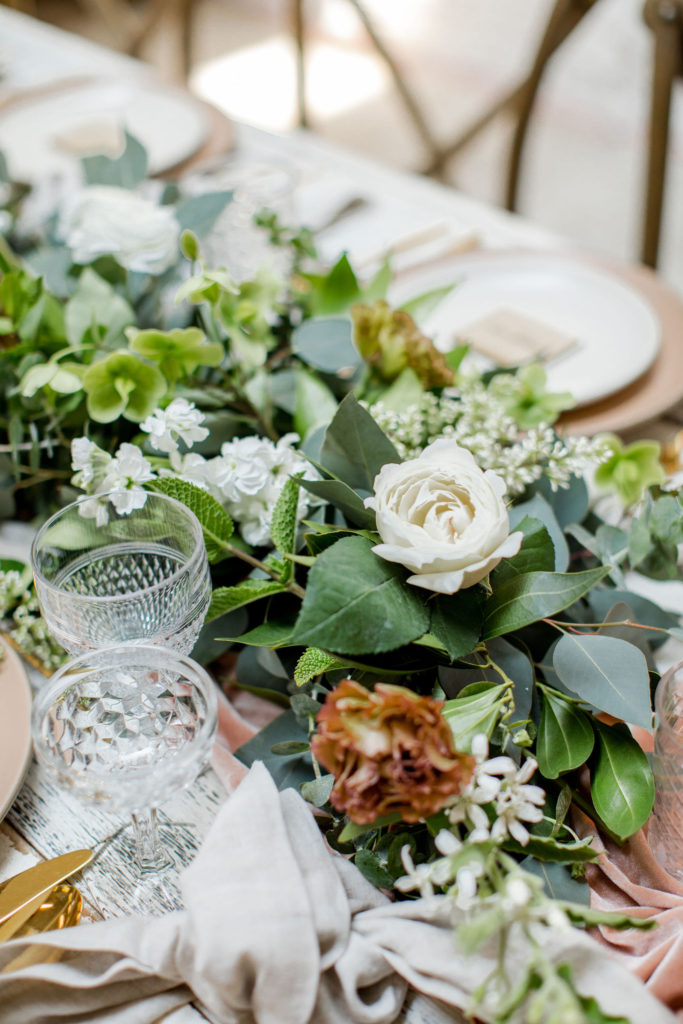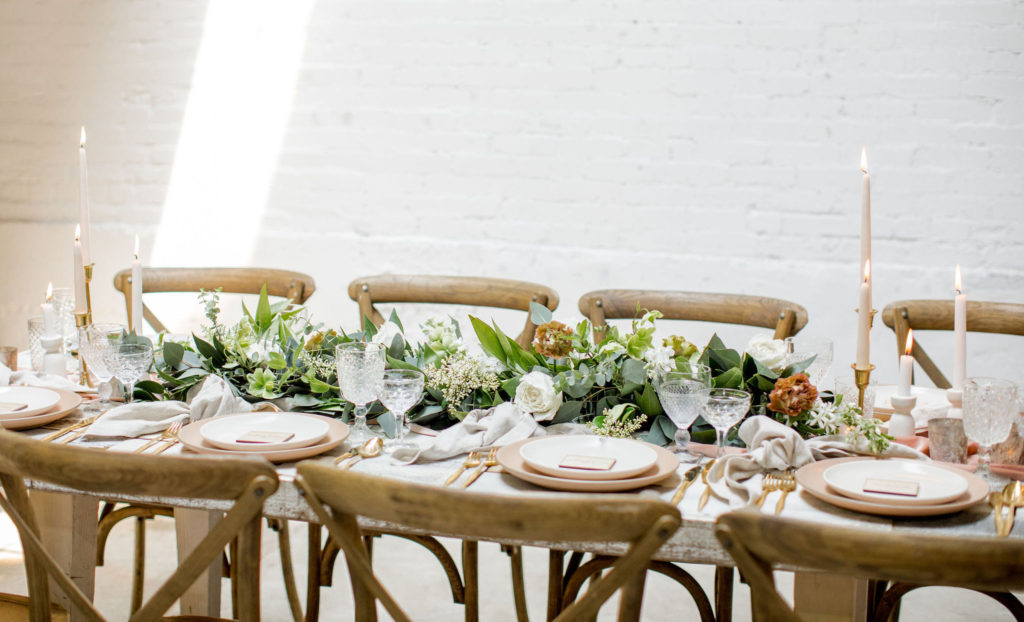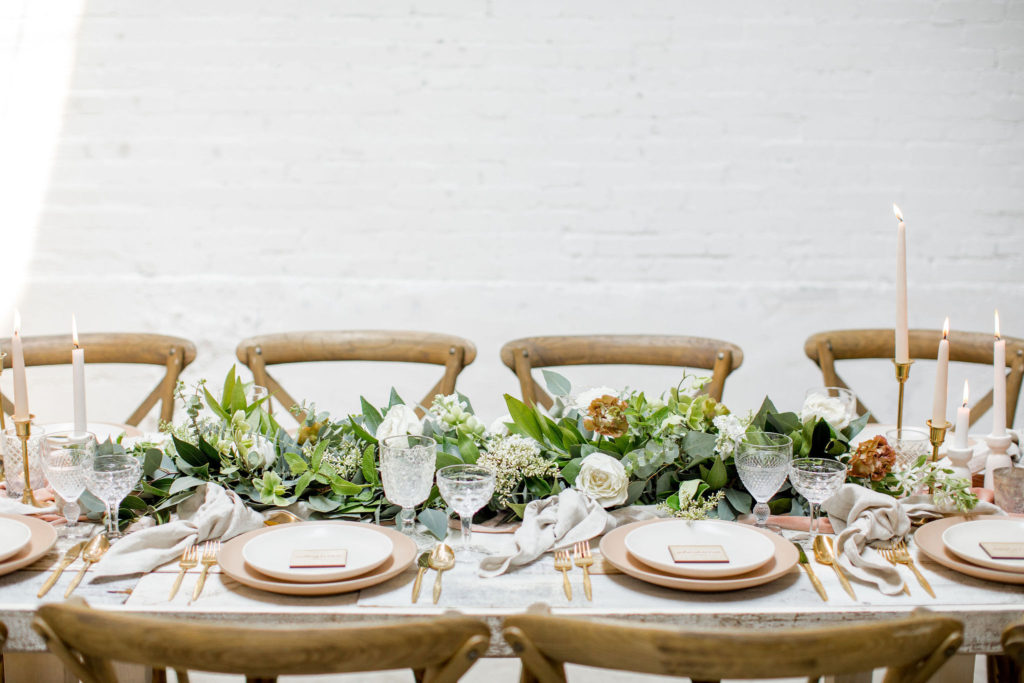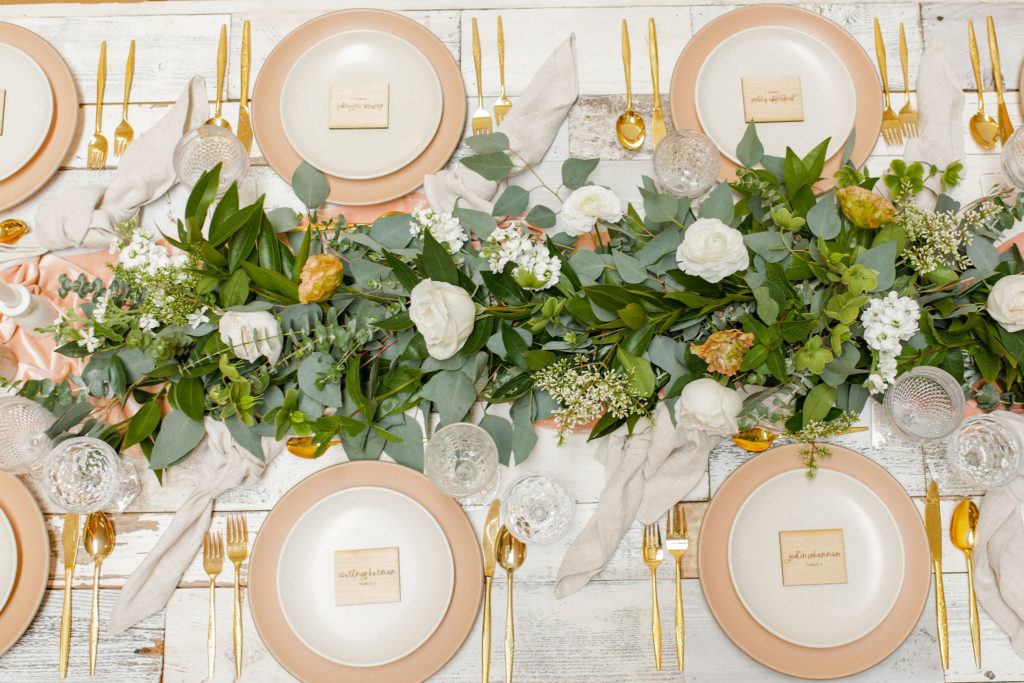 Another fun idea we played with while doing this shoot was having a garland as a hanging installation over the table! Isn't that eye catching?! Your guests will definitely be wow'd!! We placed the floral arrangements back on the table and added that beauty up top. Pretty gorgeous if you ask me!!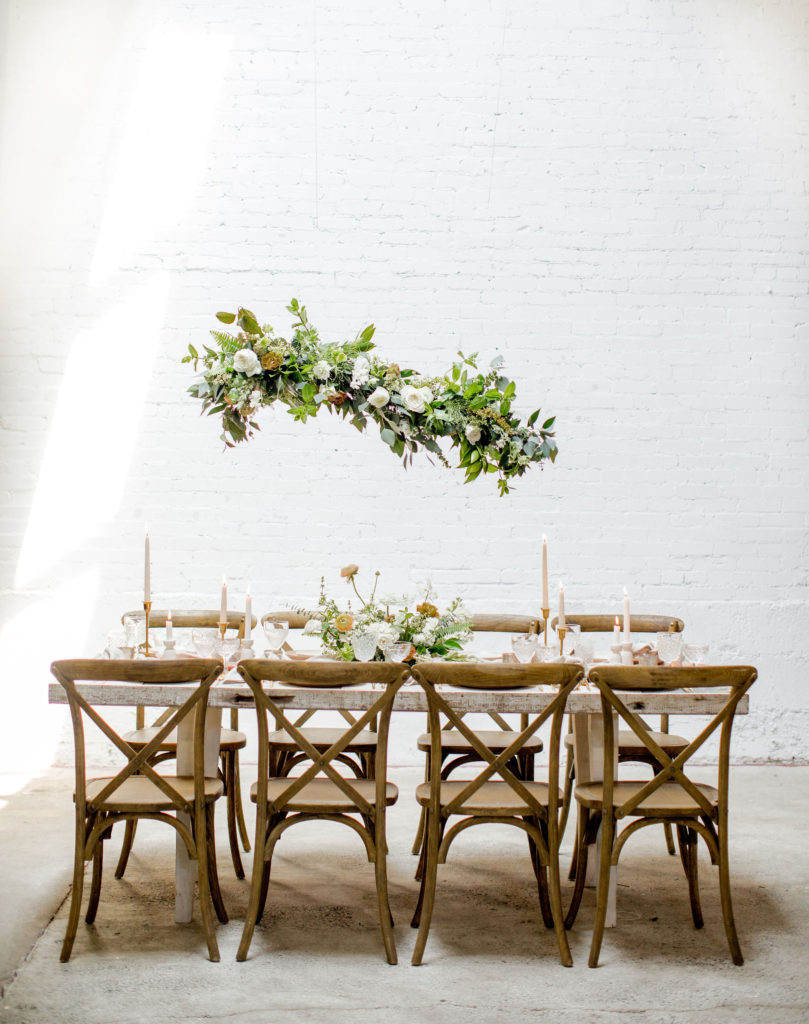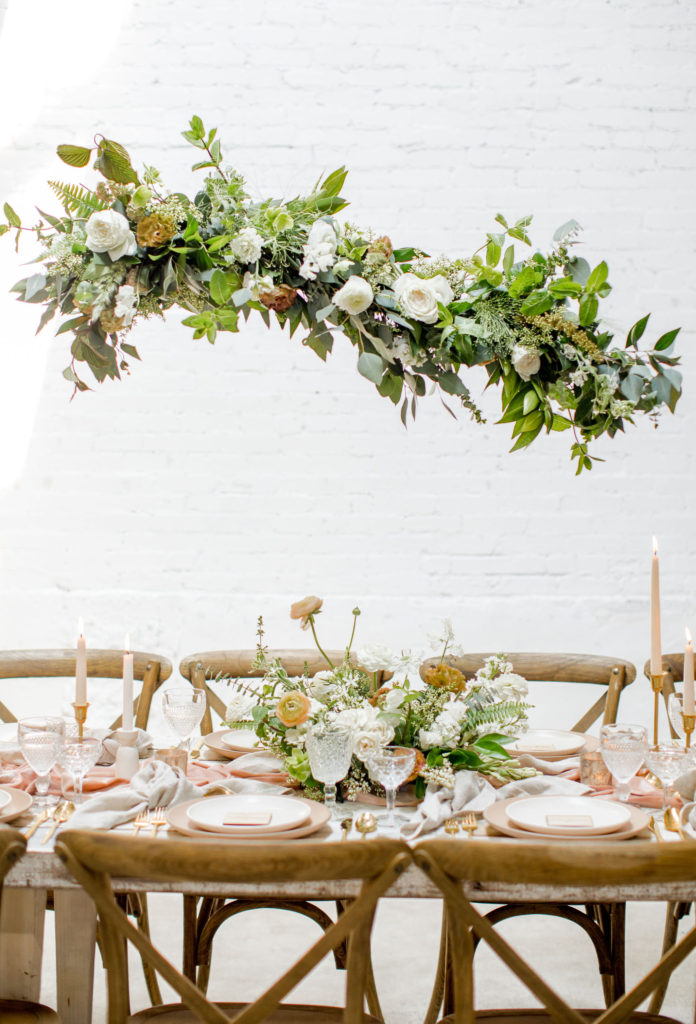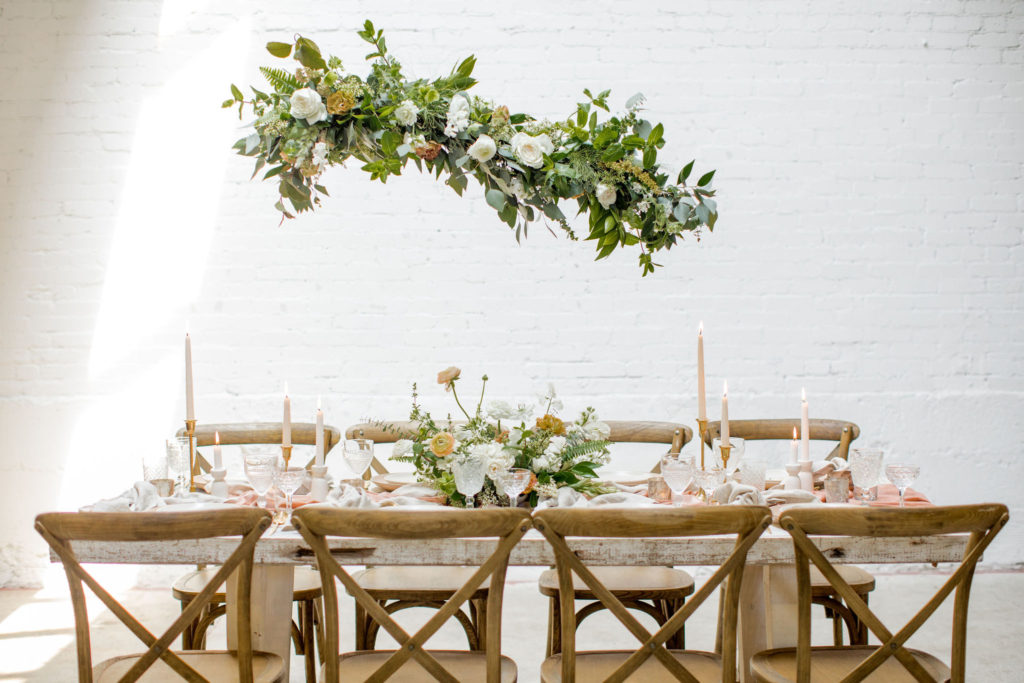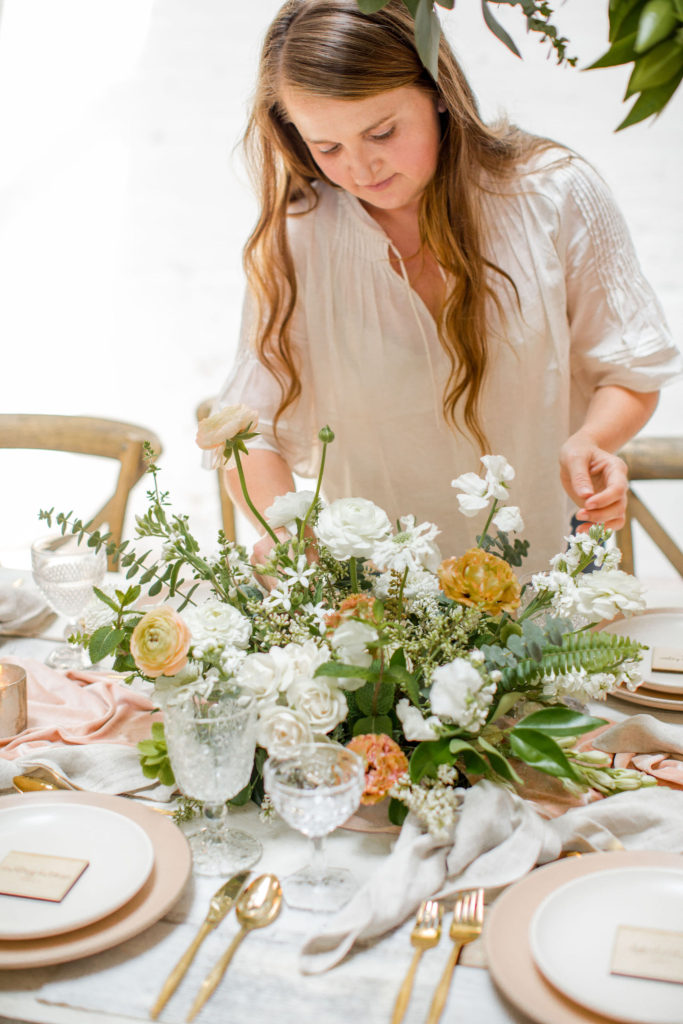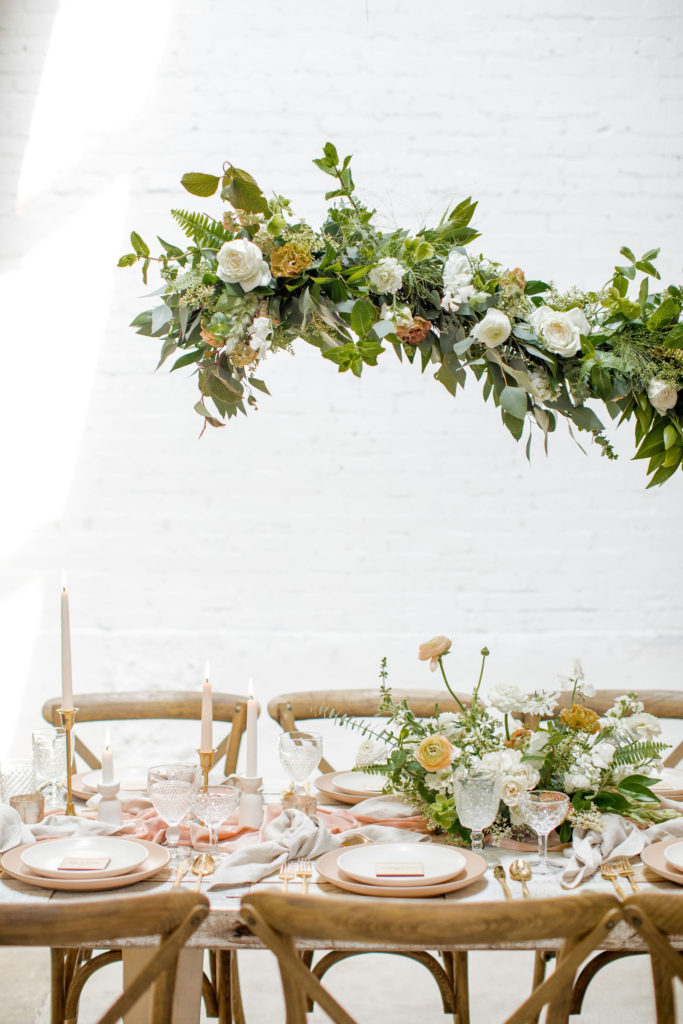 Another place we use florals at weddings or events is when styling the details! In this case we used florals and ribbon to style the invite and it's just another way you can pretty up your wedding!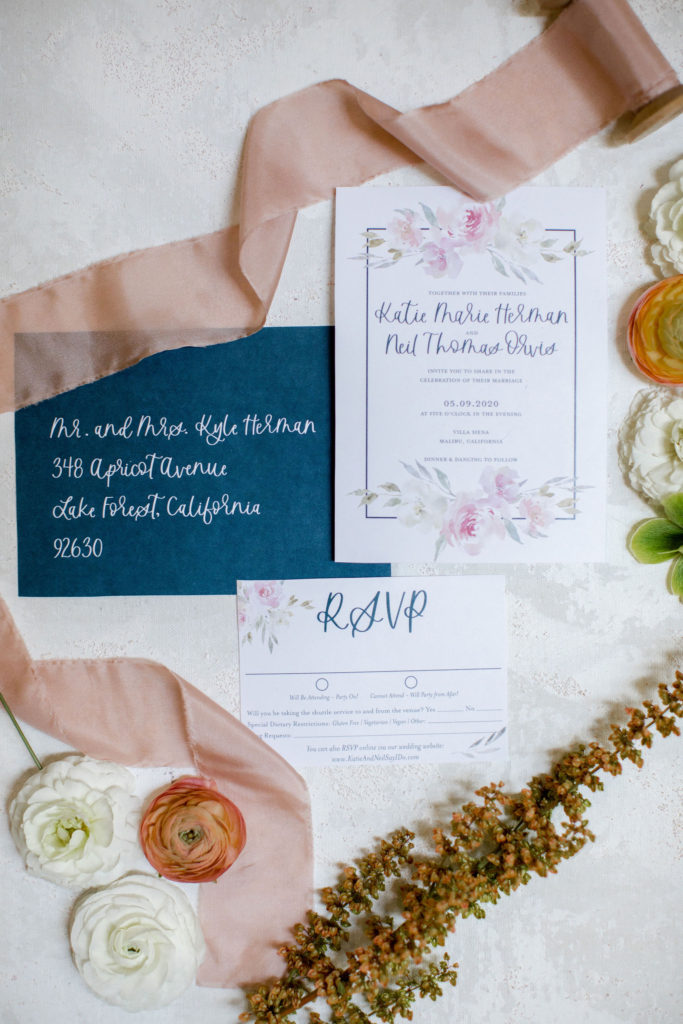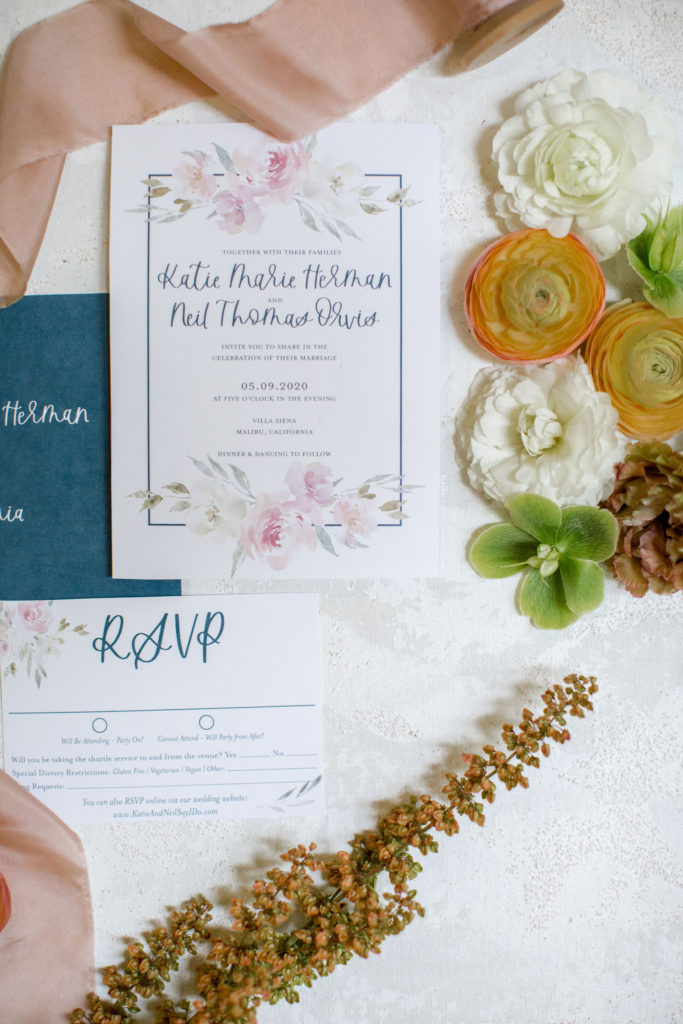 Back to more floral set ups… Let's talk ceremony! Here, Alex did lots of beautiful floor arrangements for the aisle and decked out the arbor with them as well. She also added our pretty garland to the top of the arbor! Such a lovely detail and I love how it's asymmetrical. I also love how she repurposed it… Which we will talk about more in just a bit…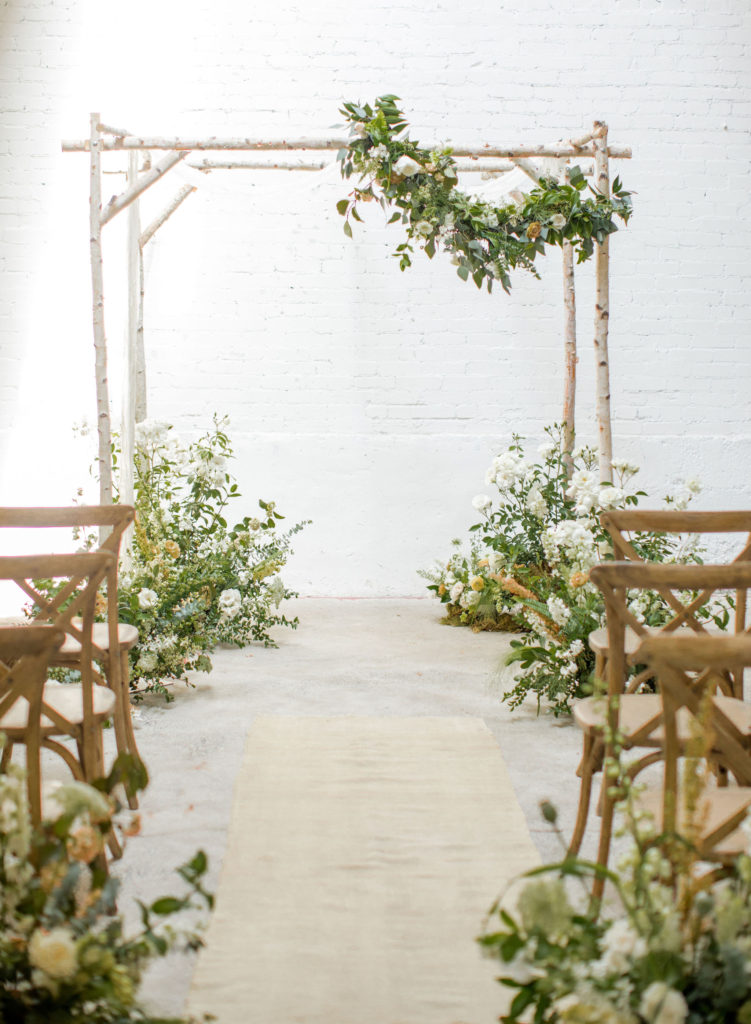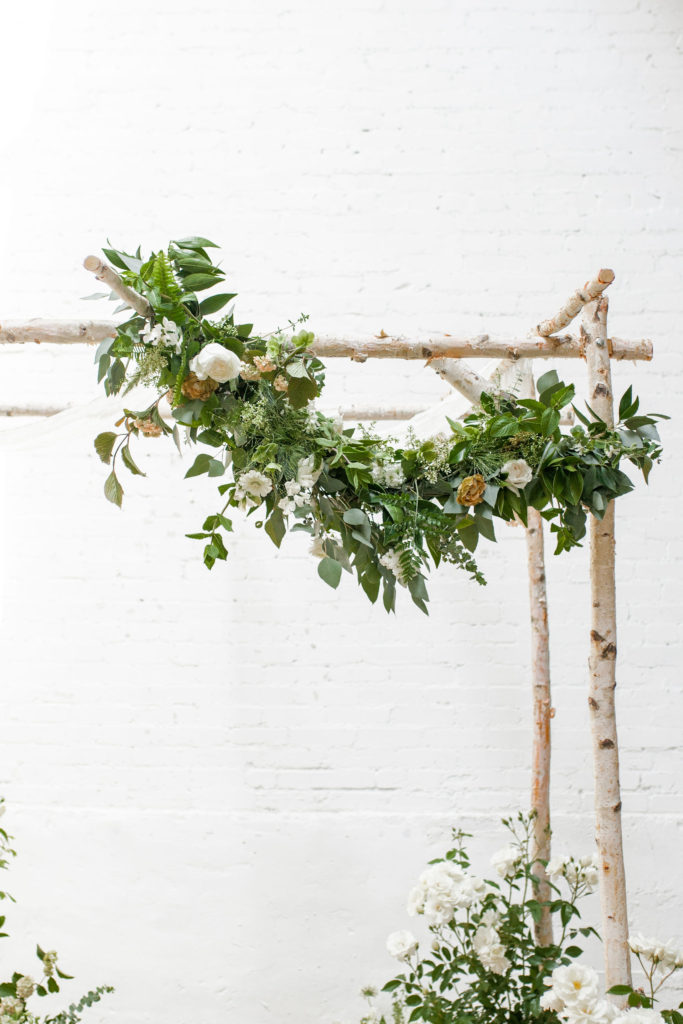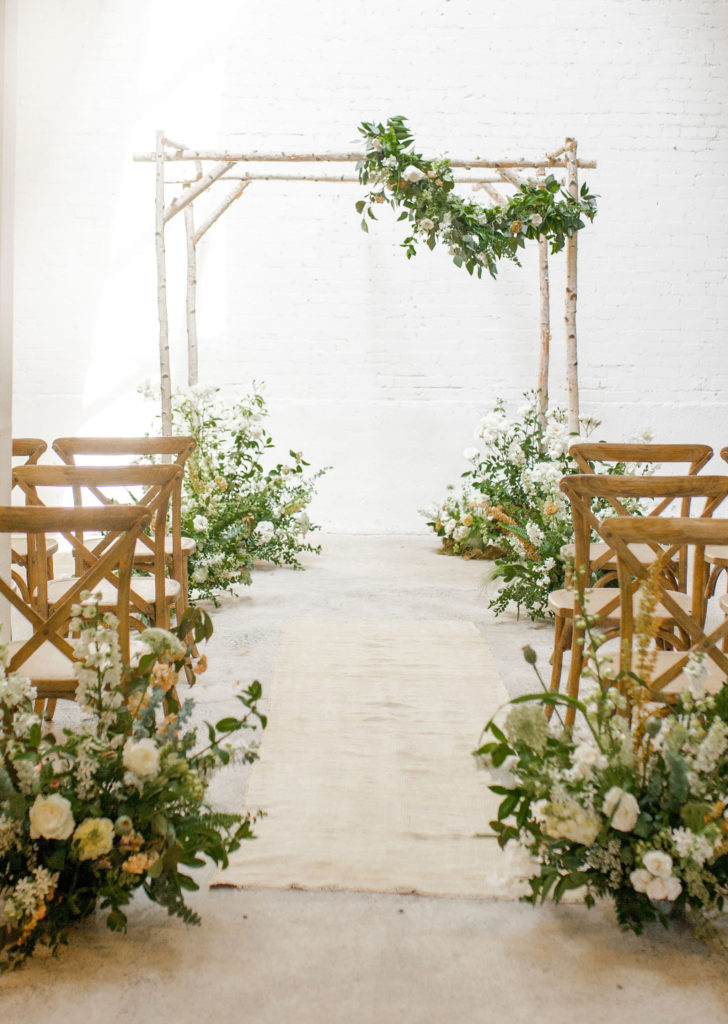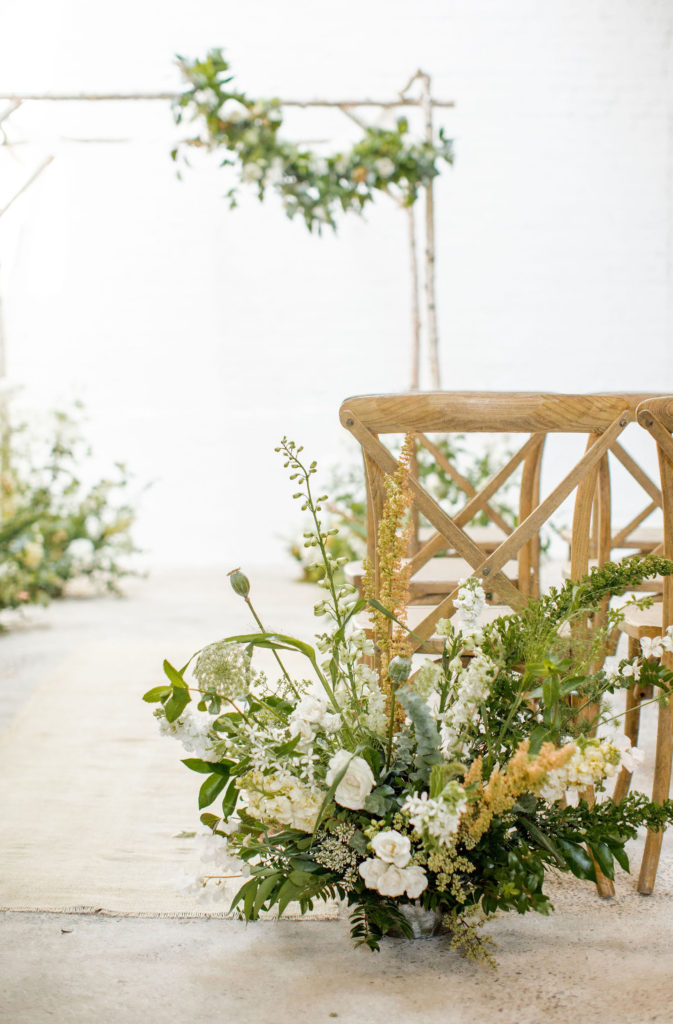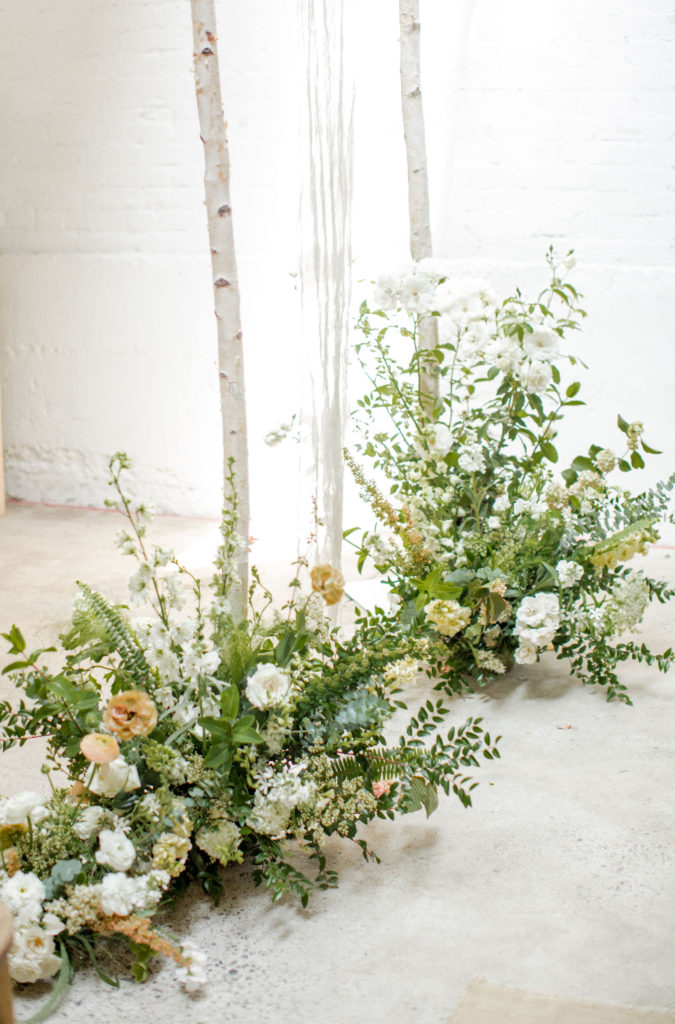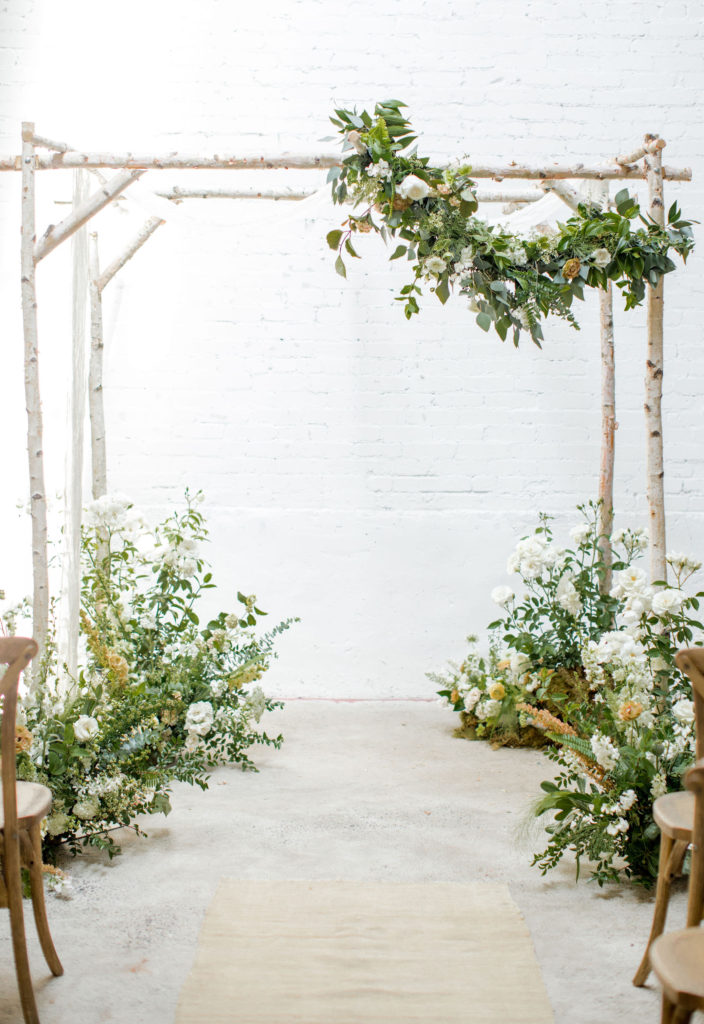 Aww the sweetheart table! Another big focal point. Which is the biggest focal point?! The ceremony, the reception tables, the sweetheart table?! It is hard to say…
Back to repurposing, let's listen to what Alex's advice… "For ceremony I think it's always best to try and repurpose. Whether that's moving your arch or arbor to the sweetheart table or if you have a floral filled aisle, repurposing those florals to the sweetheart table. You could also add them to the bar, lounge, band stage or DJ booth …. the possibilities are endless!"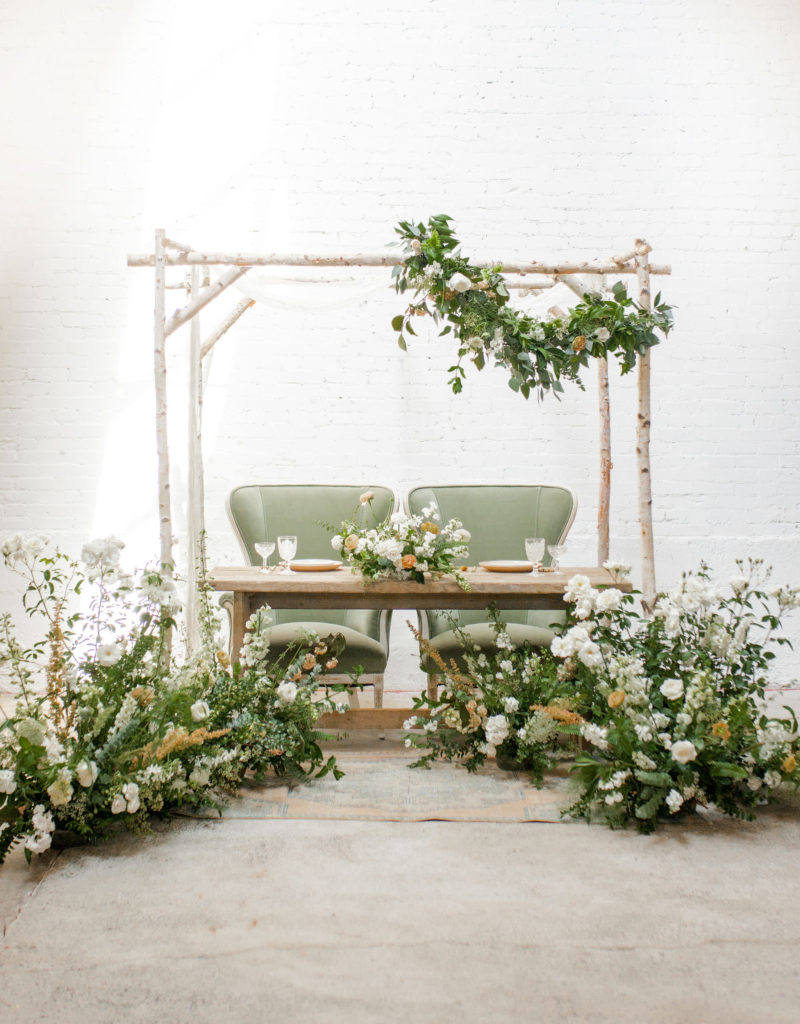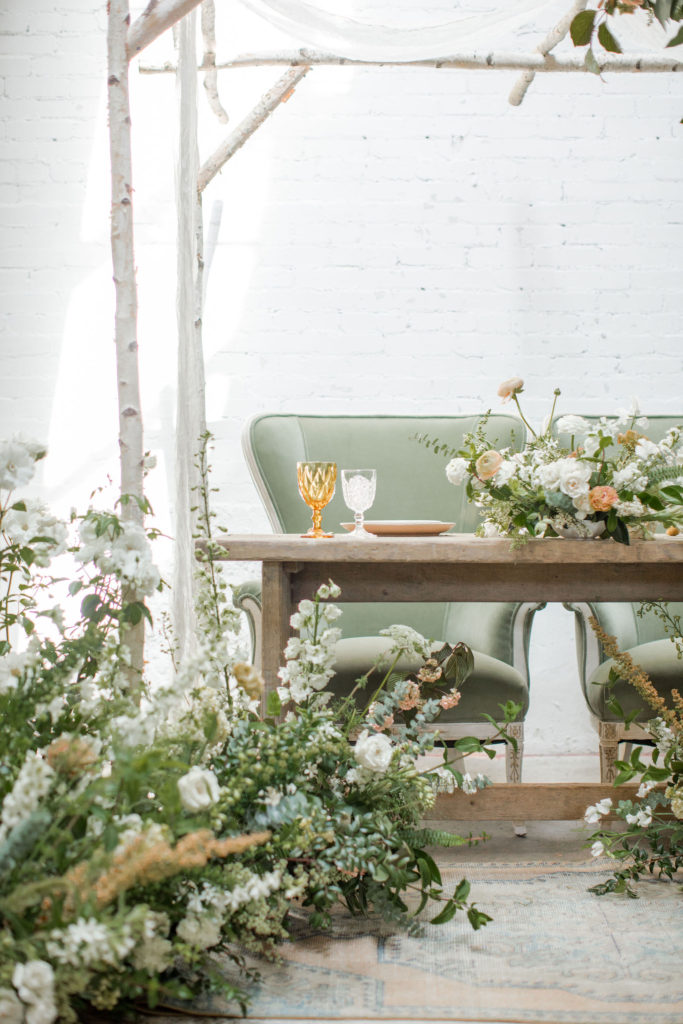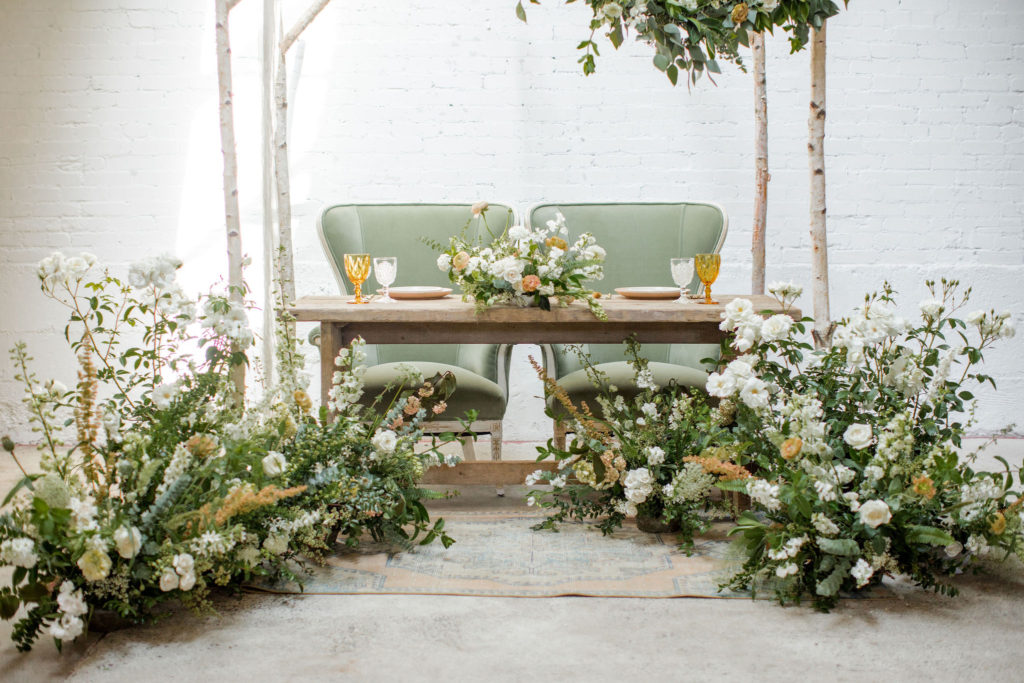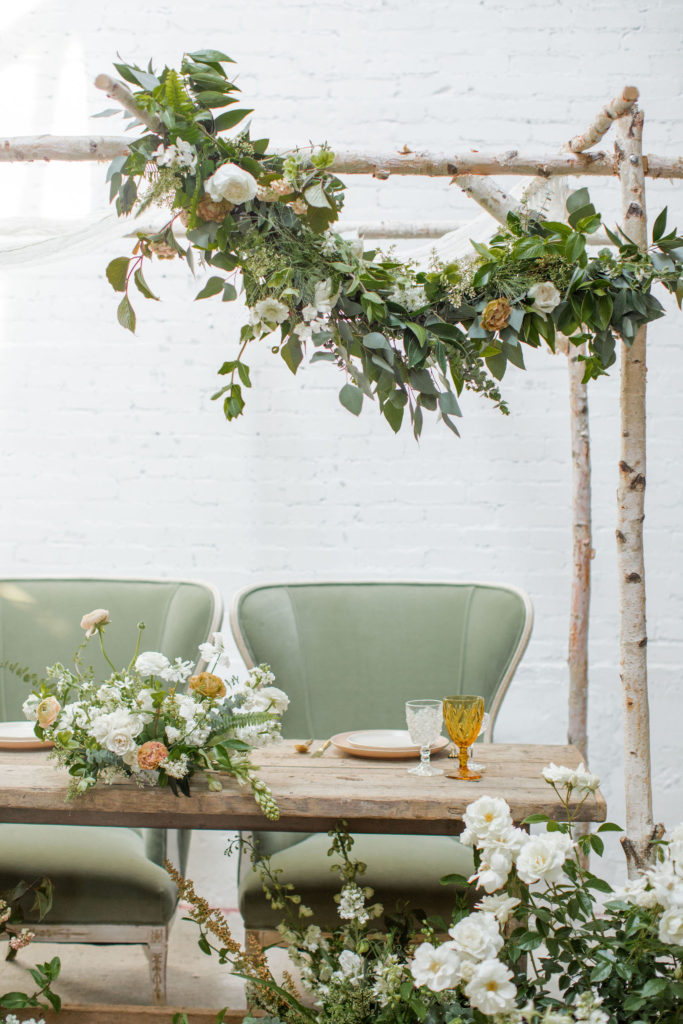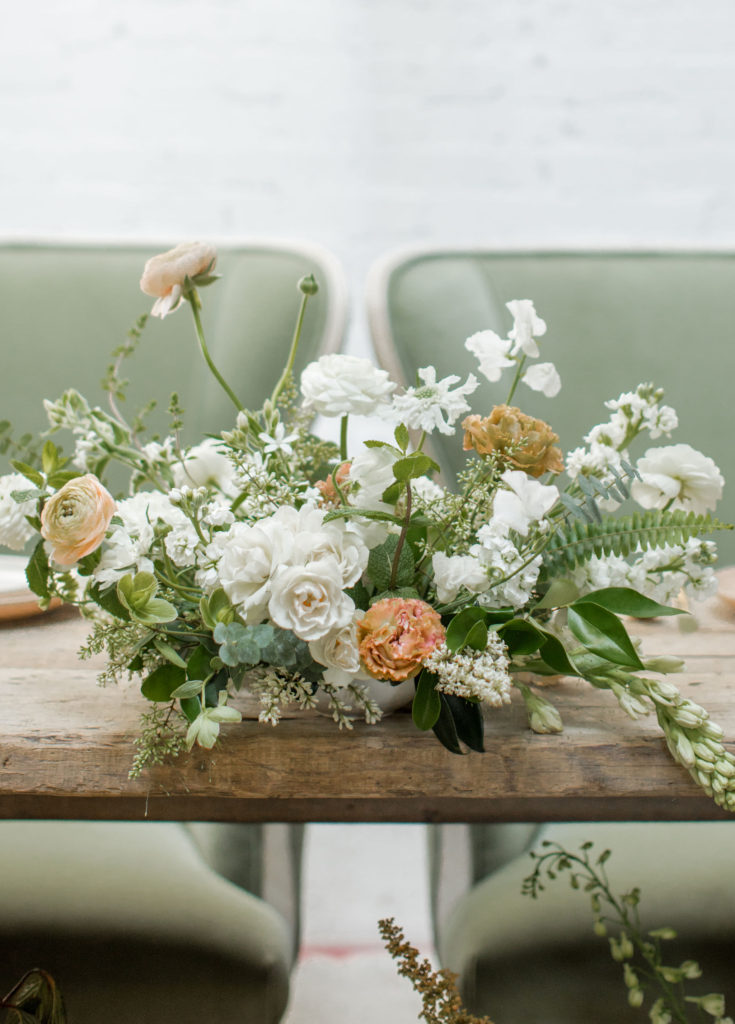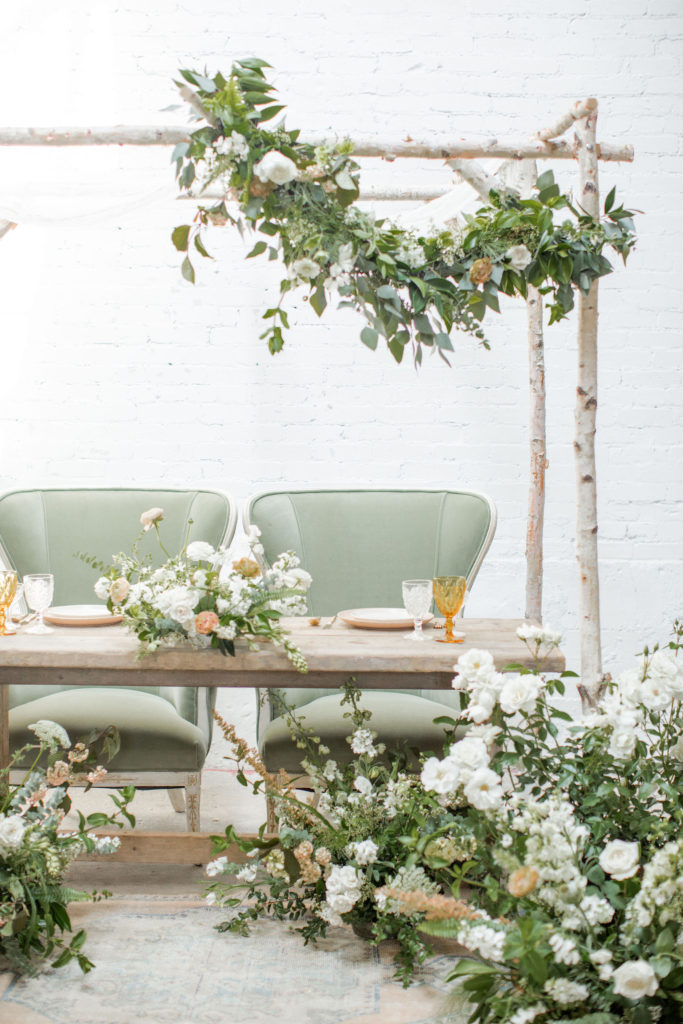 I hope this post was helpful to all you future brides!!! If anything, it was a whole lot of pretty to peruse, right?! Thank you to all the amazing vendors who also helped make this shoot happen.
Rentals – Sweet Salvage Rentals
Tabletop – Cherished Rentals
Calligraphy & Details – Poppy Jack Shop
Linens – Party Crush Studio
Please reach out to Third & Park for all your floral needs, she is so talented and just the best to work with!!
xx
Jacquelyn