Valentine's Day is all about the hearts and that classic red and pink… But I decided to mix it up this year… What if we went totally tropical, totally 80's, and totally radical?!  It turns into something totally cute and I, like, totally love it!!!  For this fun girl's Valentine's Day party I went all out 80's with a fun pastel vibe and pops of color!  Plus, a really rad take on modern tropical florals that I can't get enough of!
My full on Valley Girl came out and, so watch out people!!!!
We are featured on Inspired By This today with all the pretty photos from Corrie Lynn Photo!!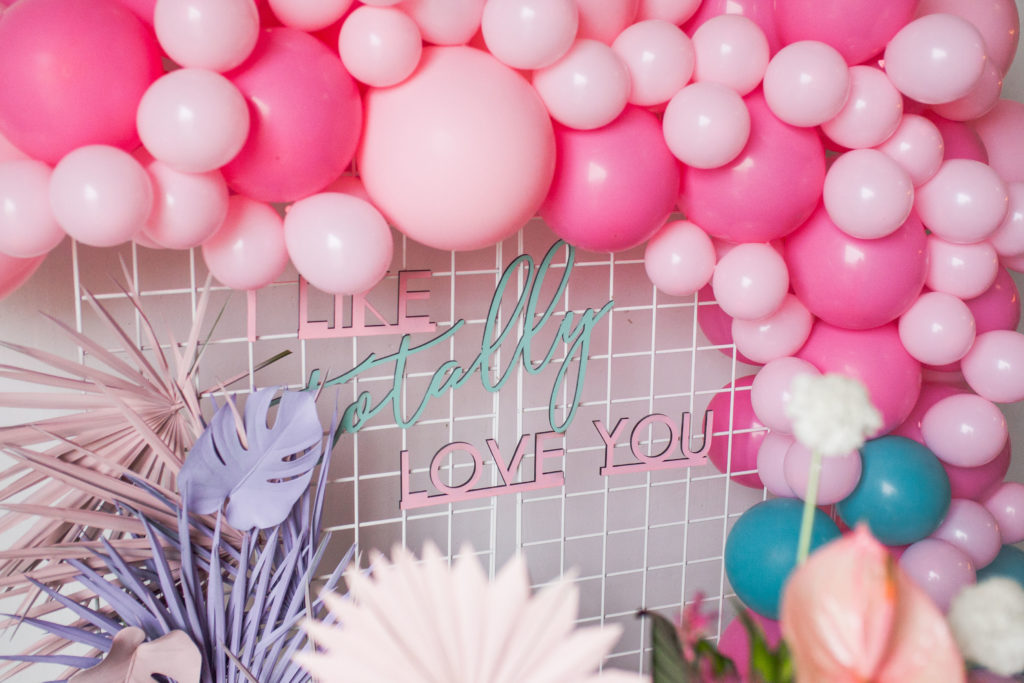 Let's start with this adorable invite from River & Bridge – you just know when you get an invite like this in the mail it's gonna be a par-tay!!!!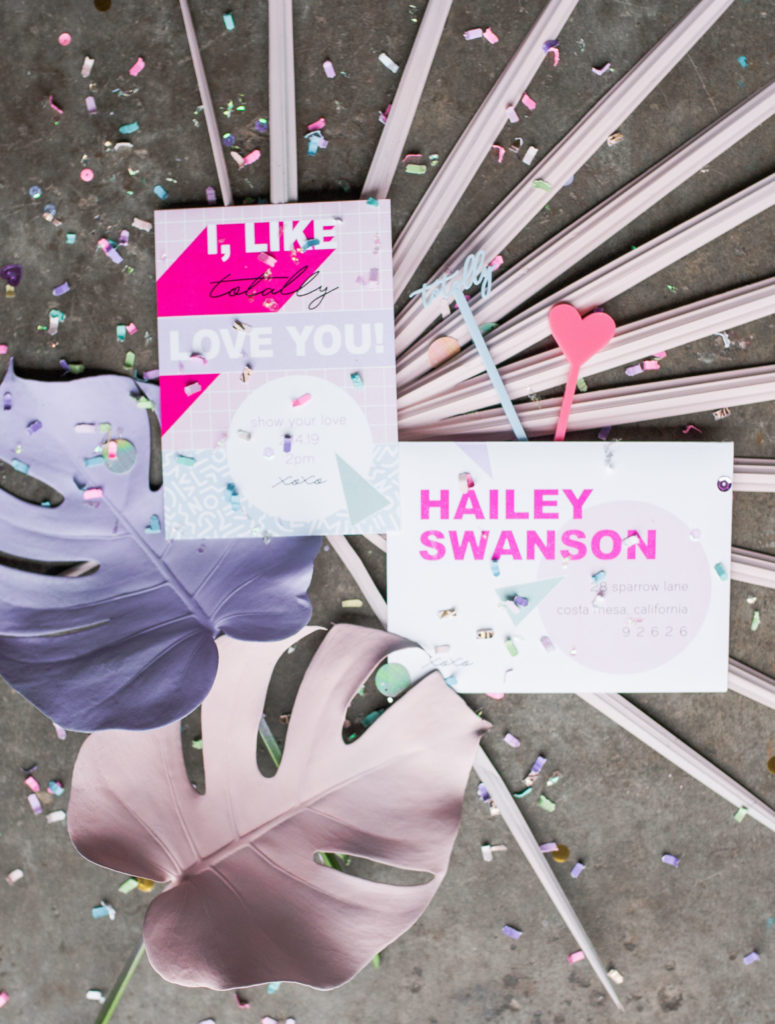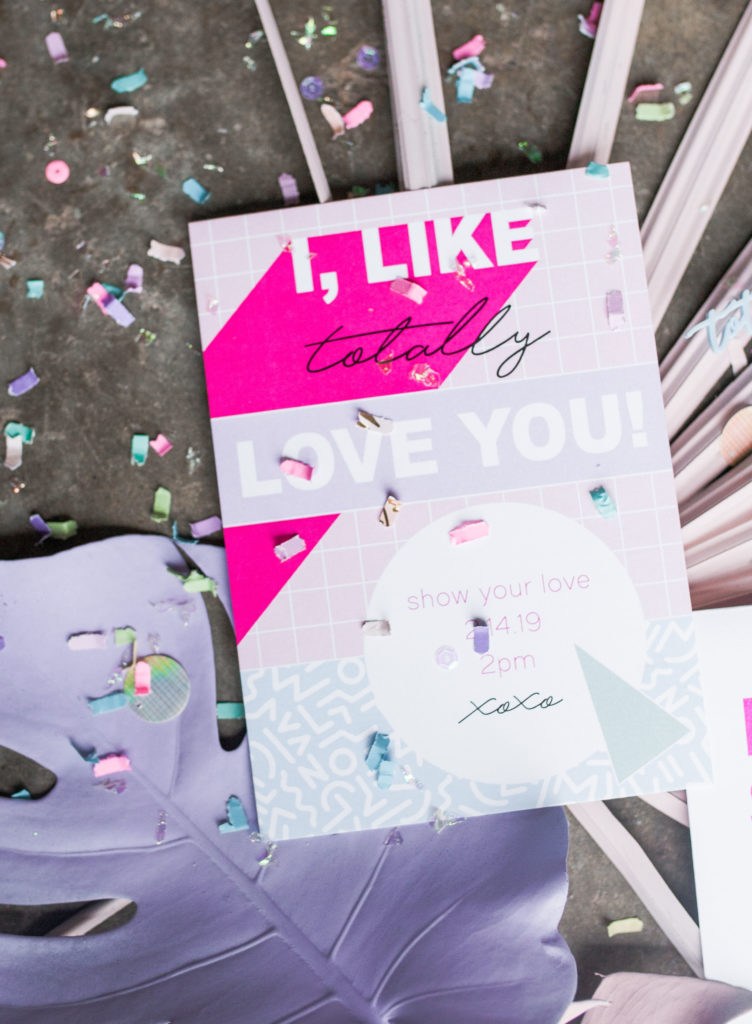 The table was set with the cutest heart plates from Witty Bash, tons of custom details from Creative Amme – including placemats matching our grid backdrop, place cards in 80's shapes and the cutest stir sticks.  Wild Darling Floral did the most amazing tropical floral arrangement and even spray painted the palm leaves to match our theme.  We scattered custom Confetti Bar confetti across the table to add some sparkle and fun as well!  The backdrop was a white grid adorned with balloons from Witty Bash, florals by Wild Darling and signage from Creative Amme.  It was the raddest set up for this fun affair!!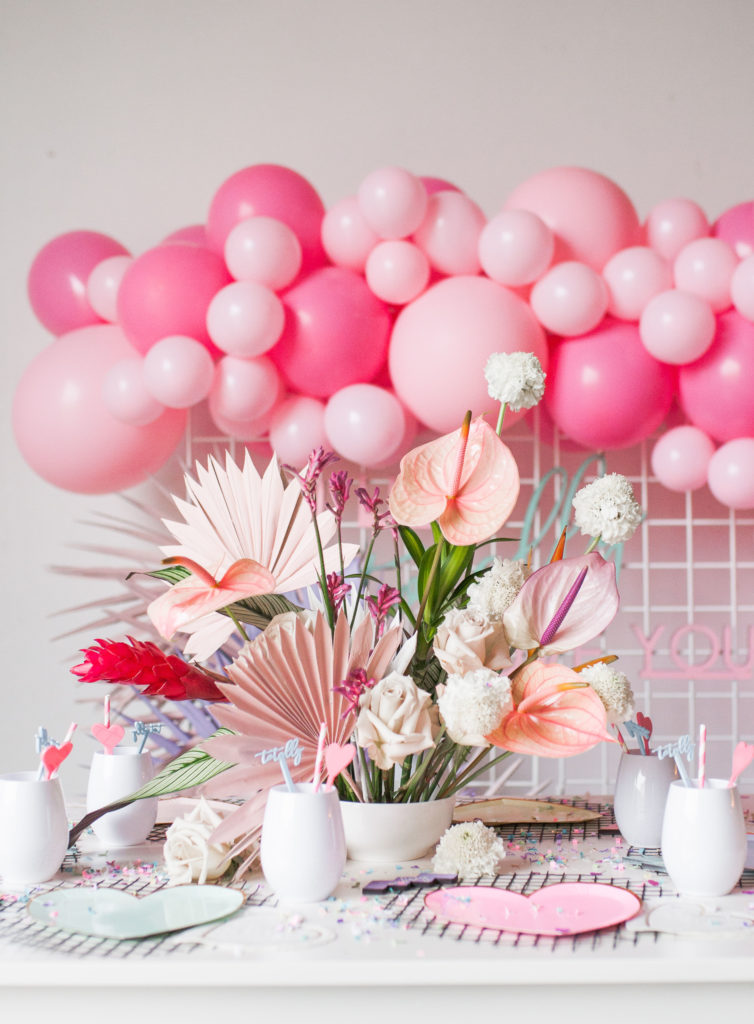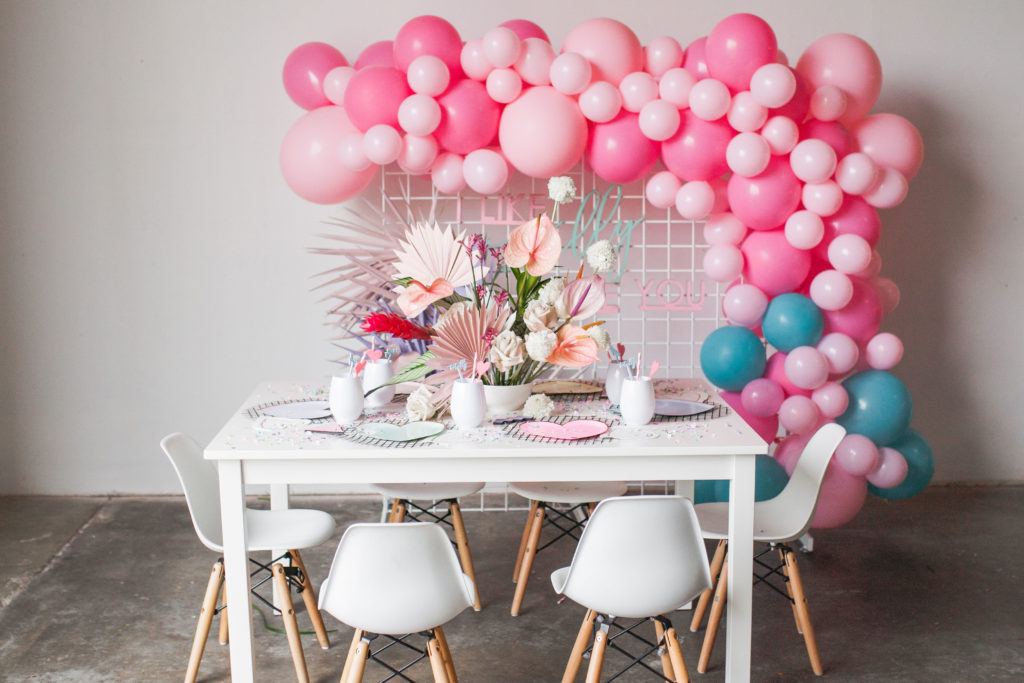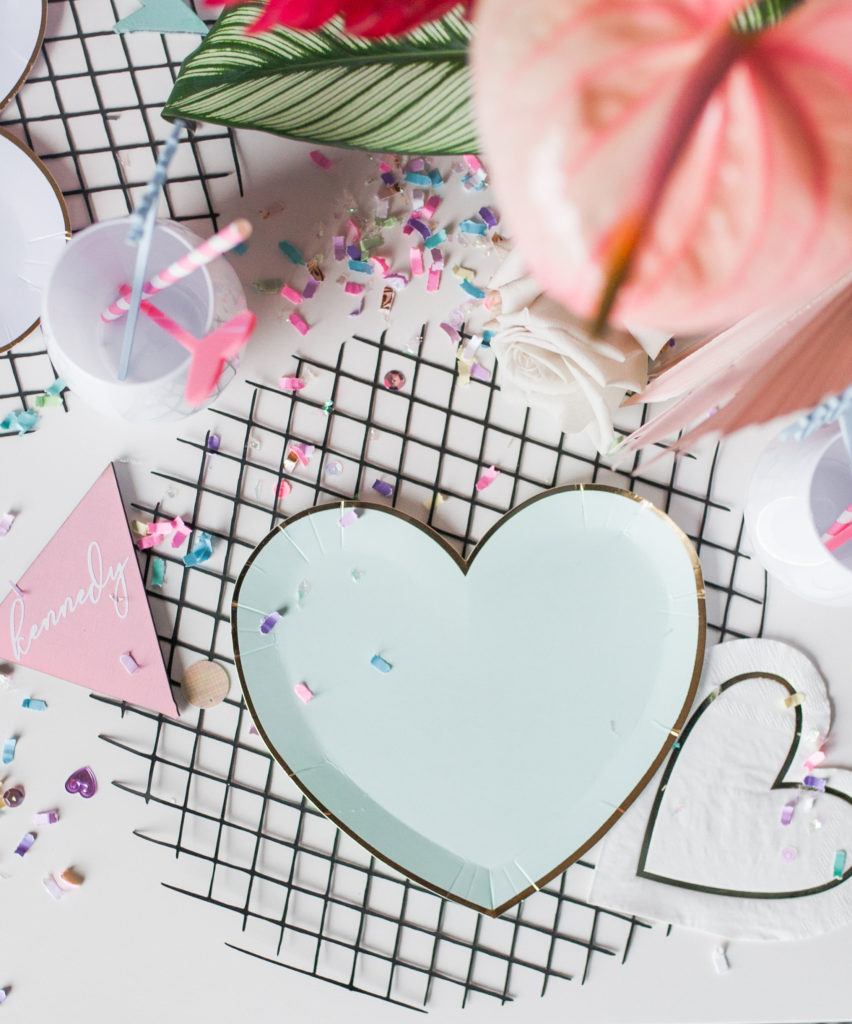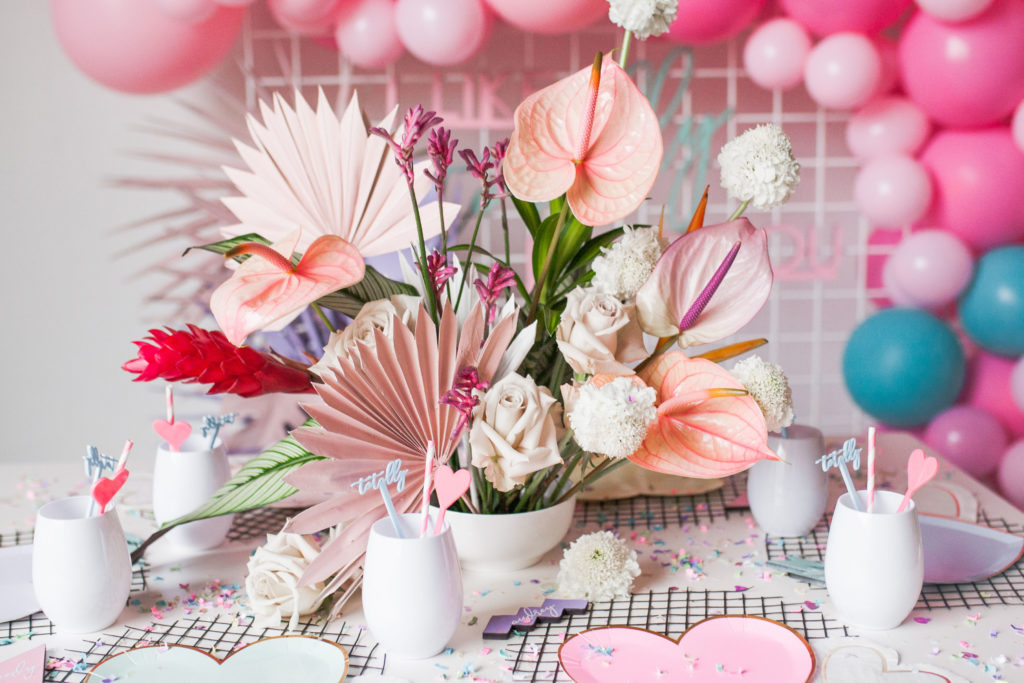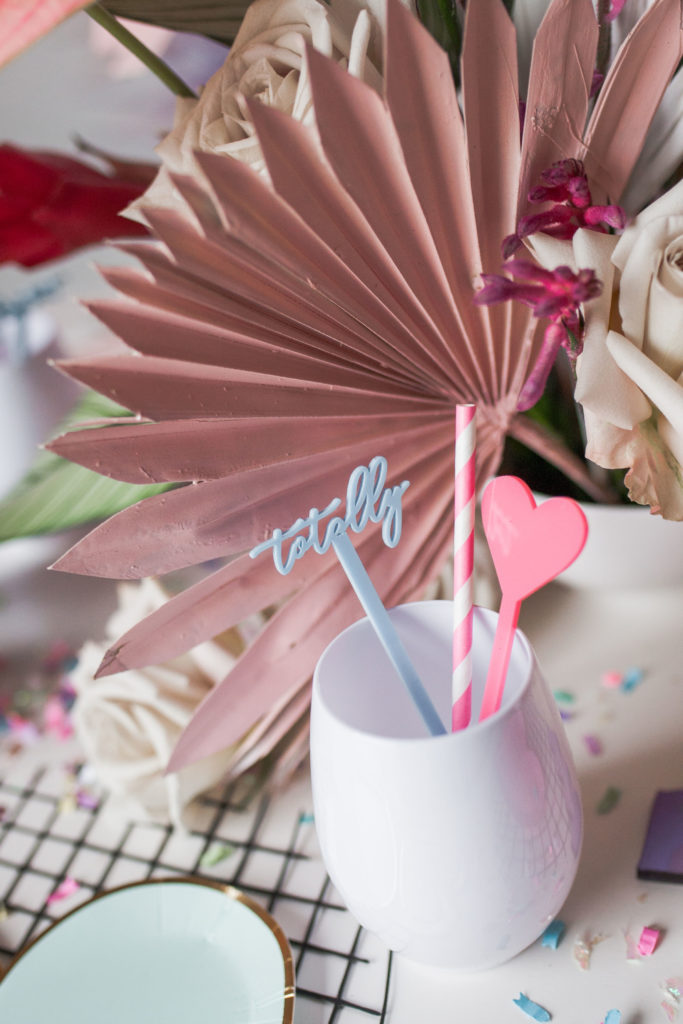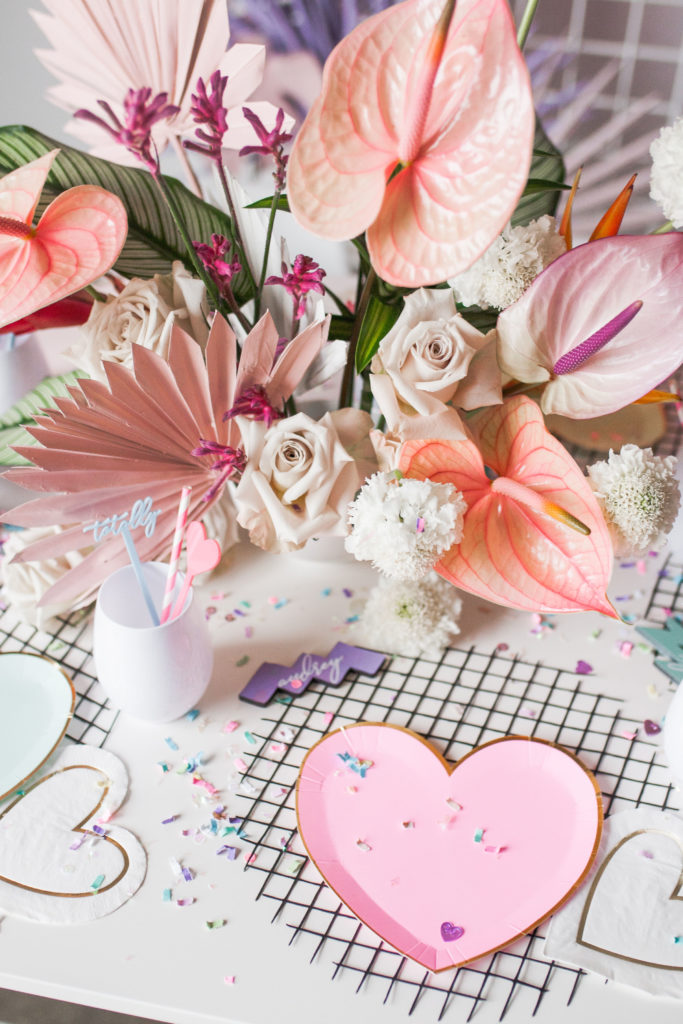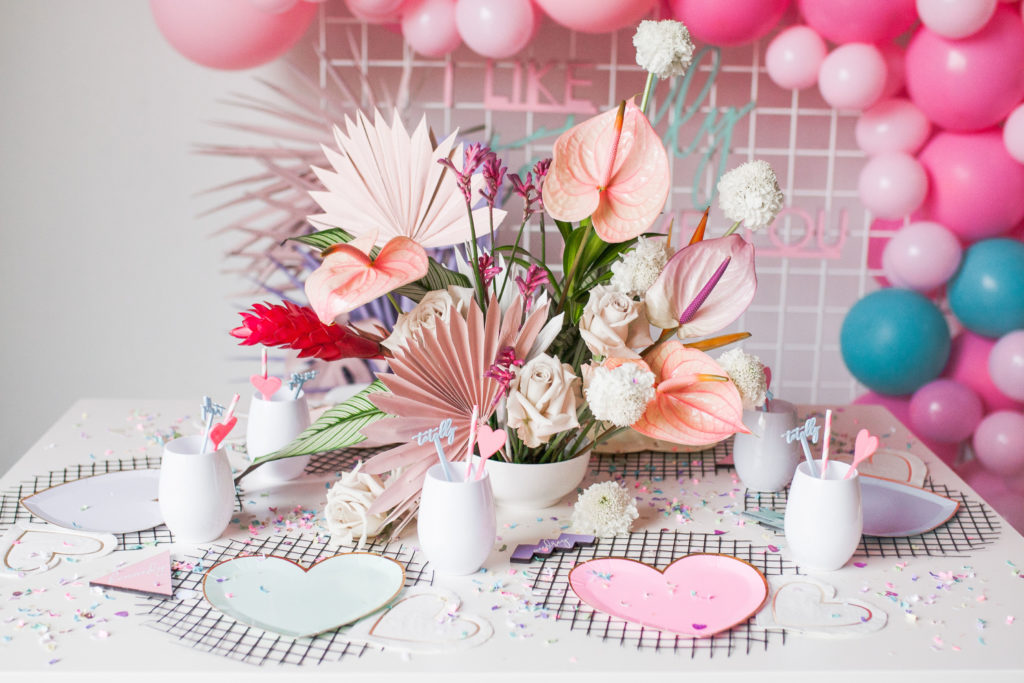 Desserts were obviously a must!! Sweet & Saucy Shop made the sweetest Valentine's Day spread that the girls went gaga over!  Sweet Dreams indeed!!!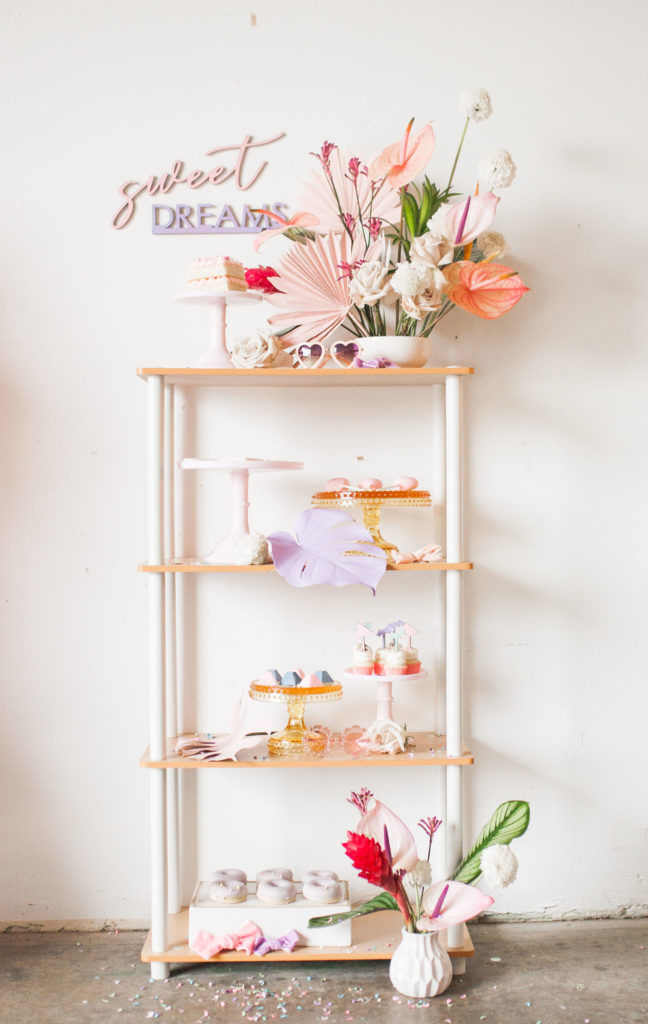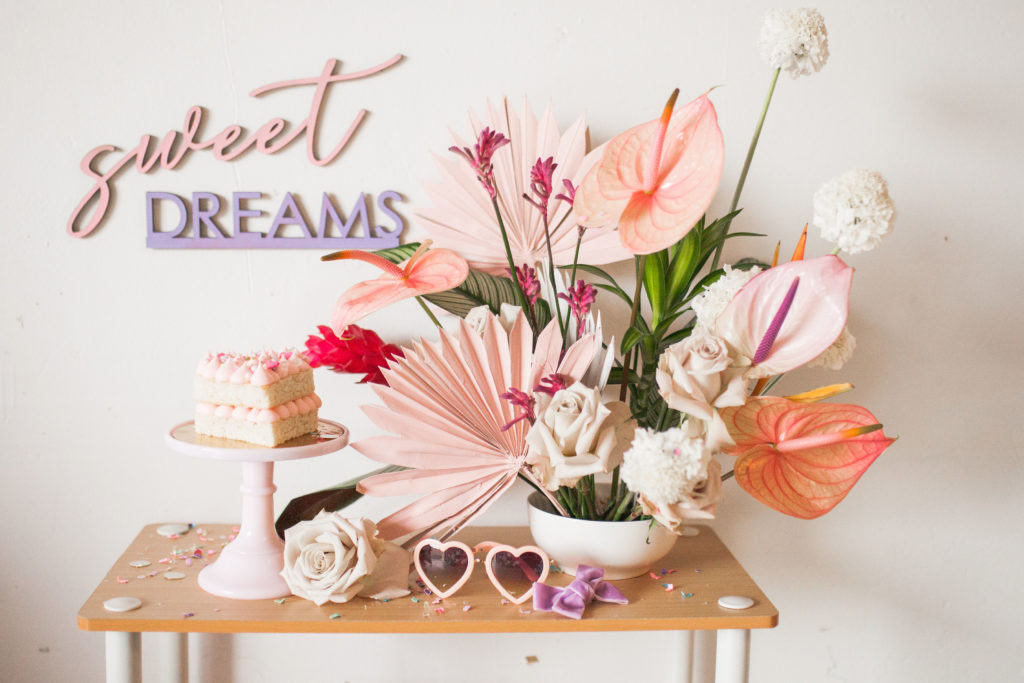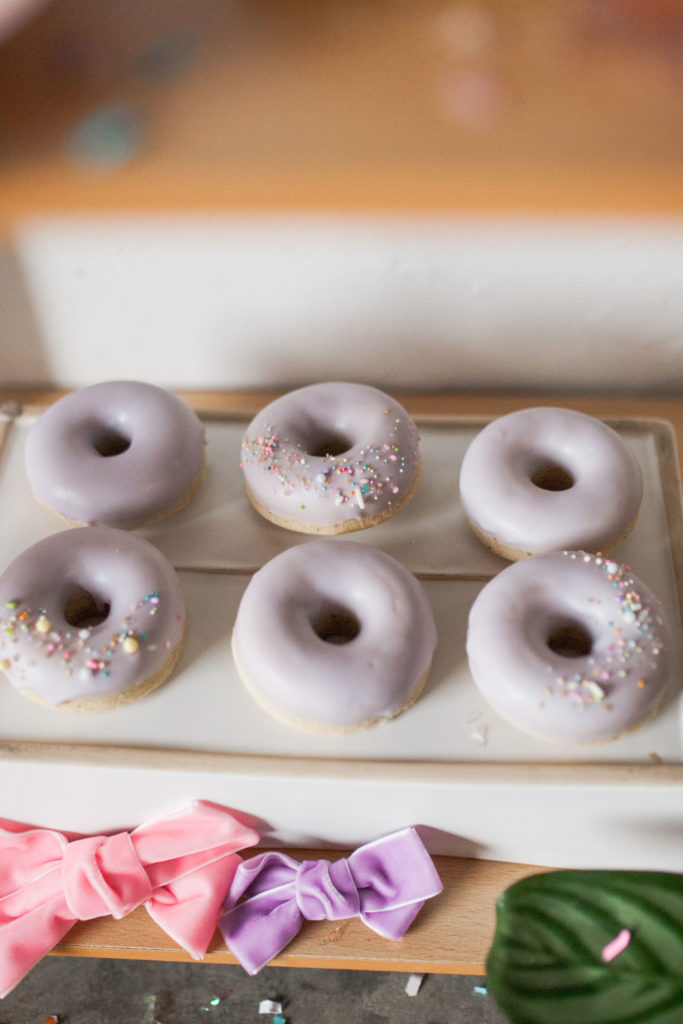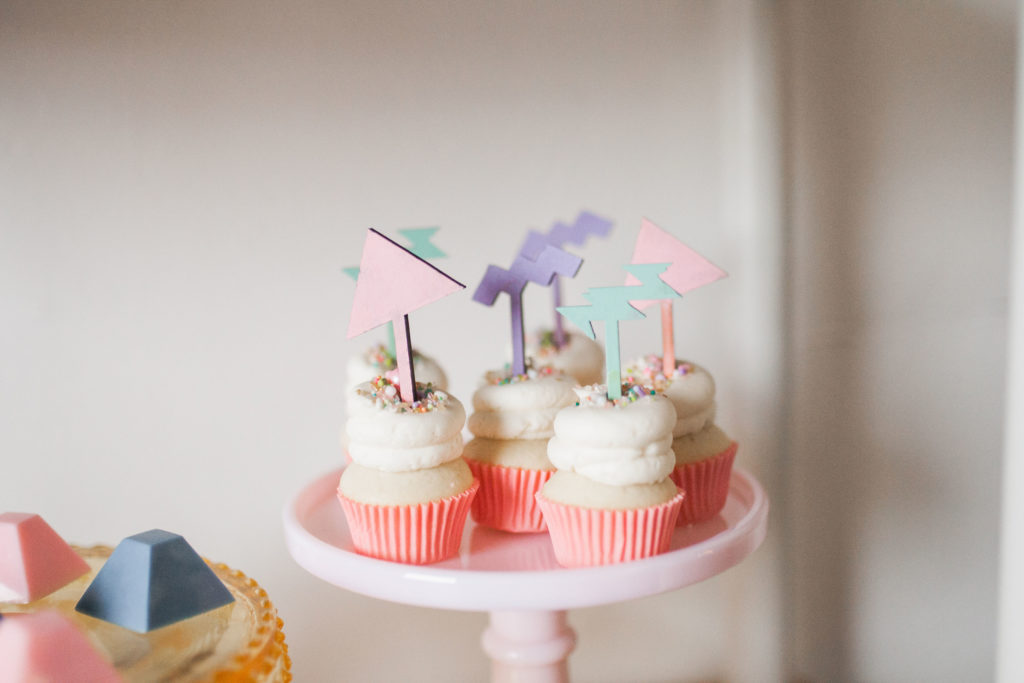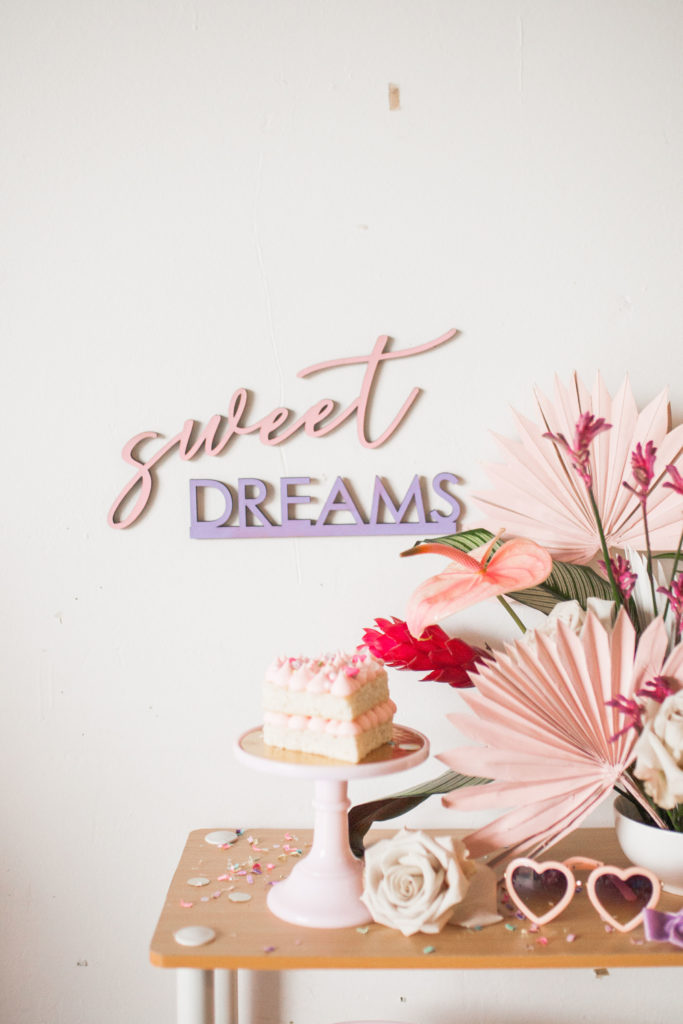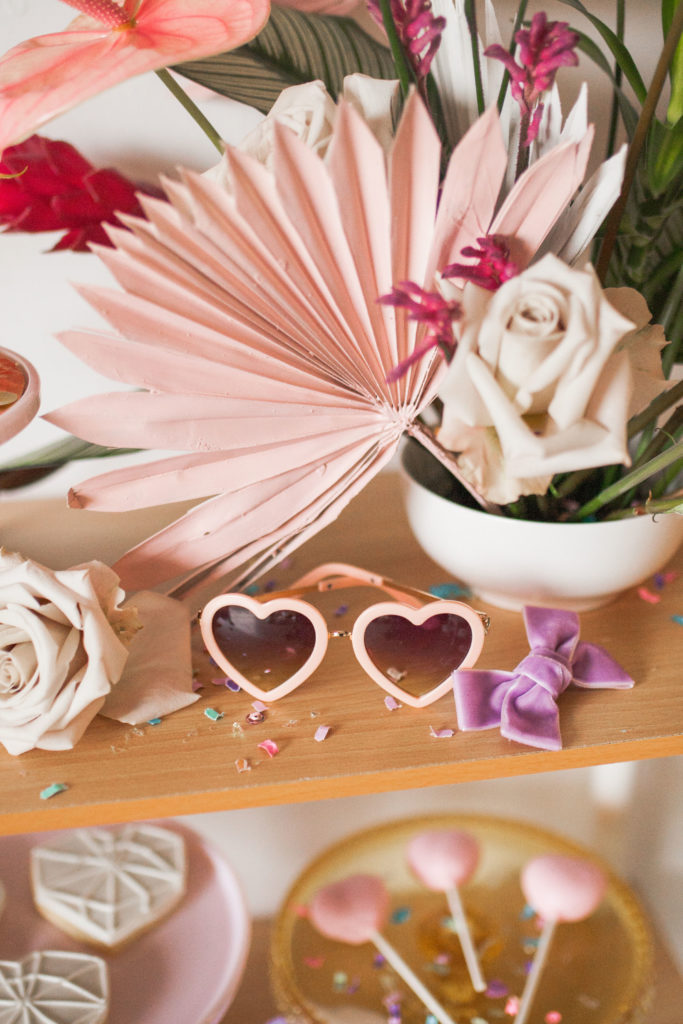 And how cute do these girls look?!  Our friend Carissa at The Daydream Republic is always the best at styling the littles.  She used all of her darling accessories paired with her own daughter's wardrobe to get them all ready to party!!  I think my favorite has to be the fishnet socks with hearts, but the heart sunnies are up there too!!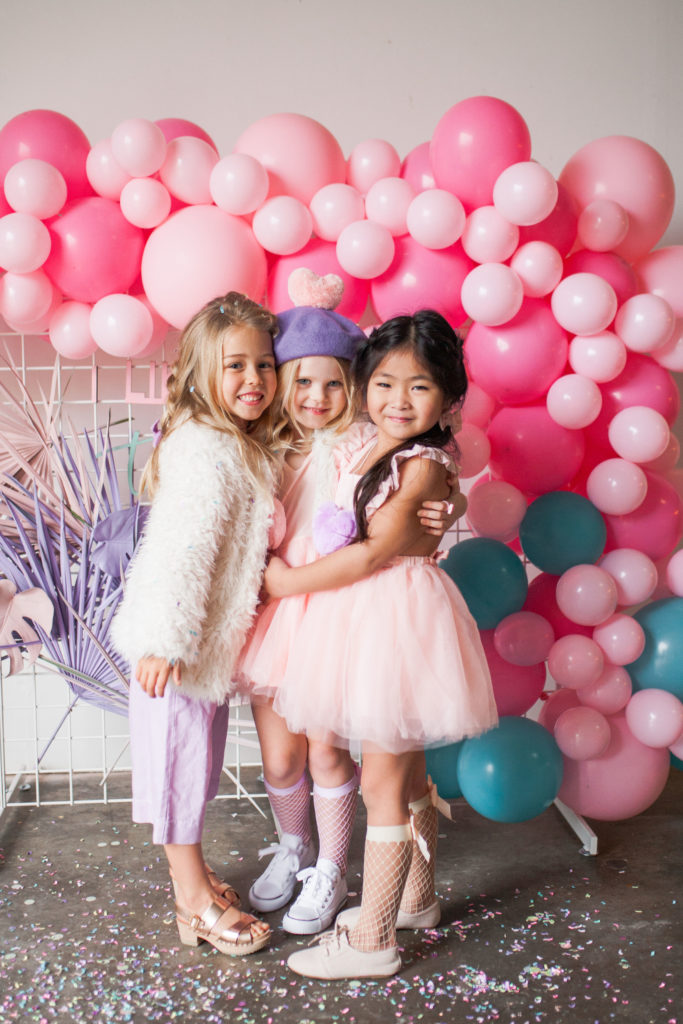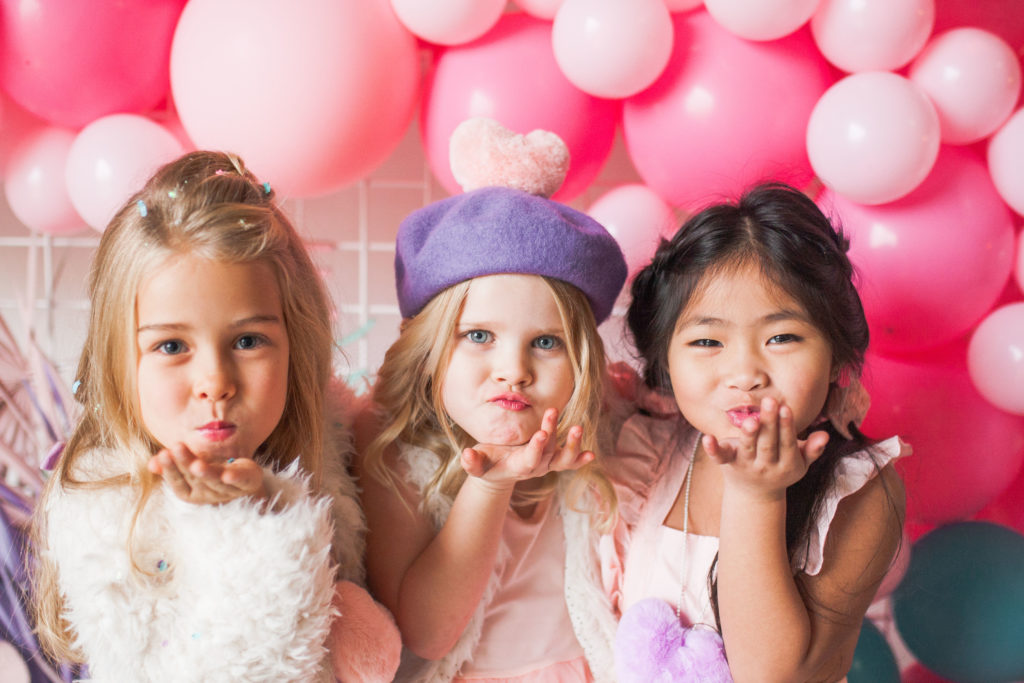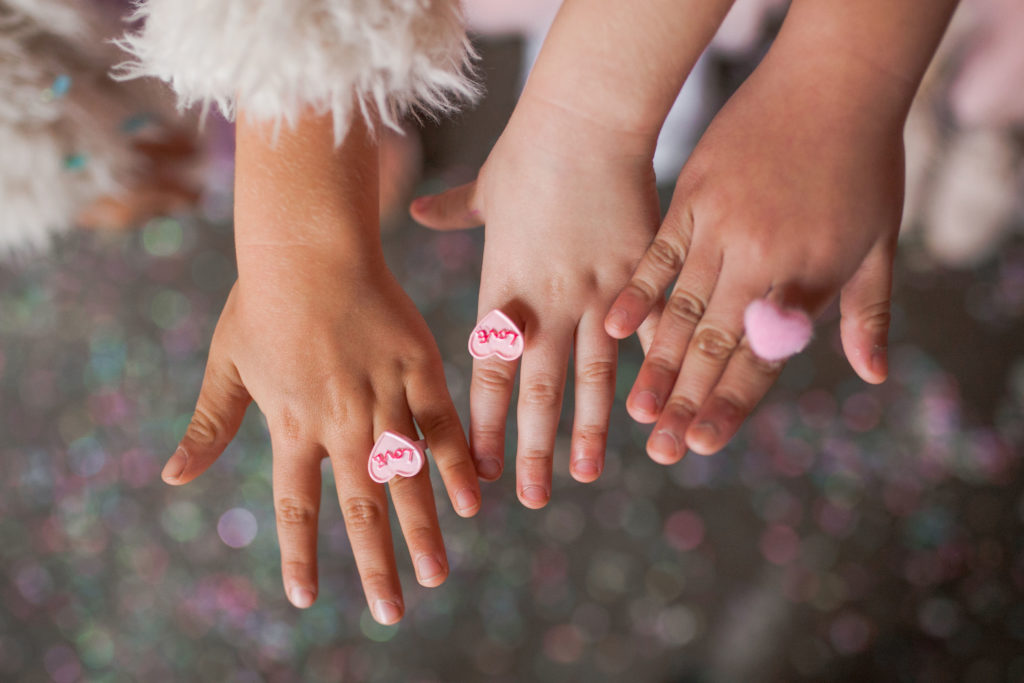 There's still time to order some of this Daydream Republic goodness!!!!!  Get it before V-Day!!!!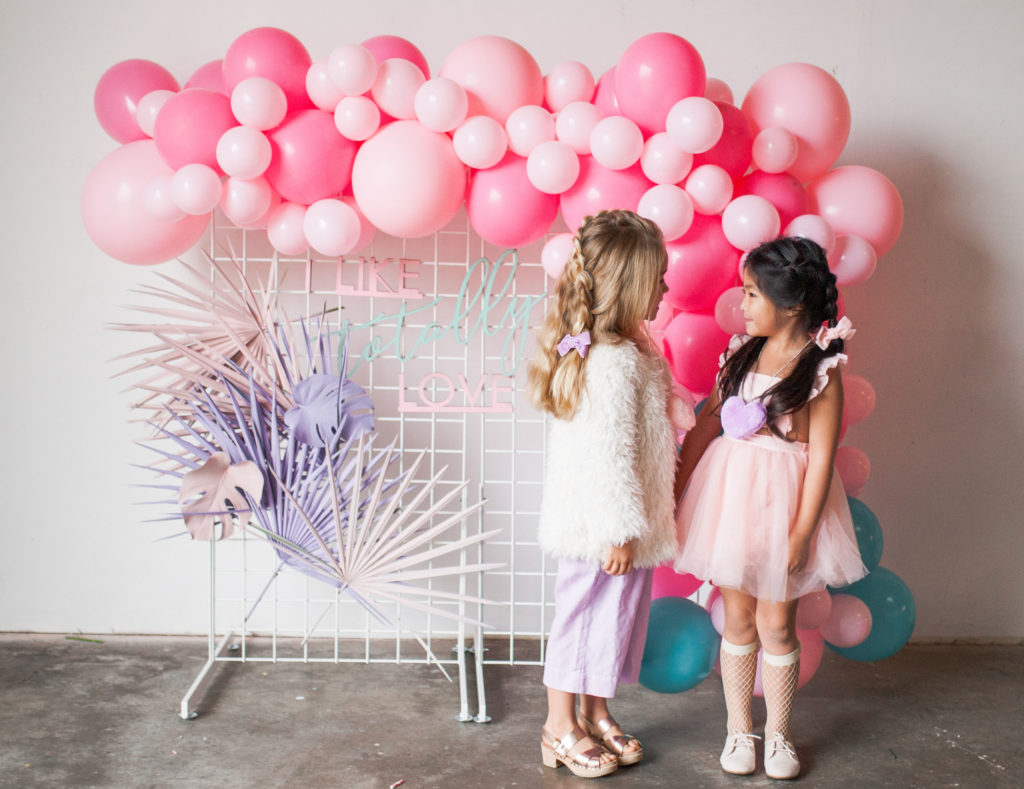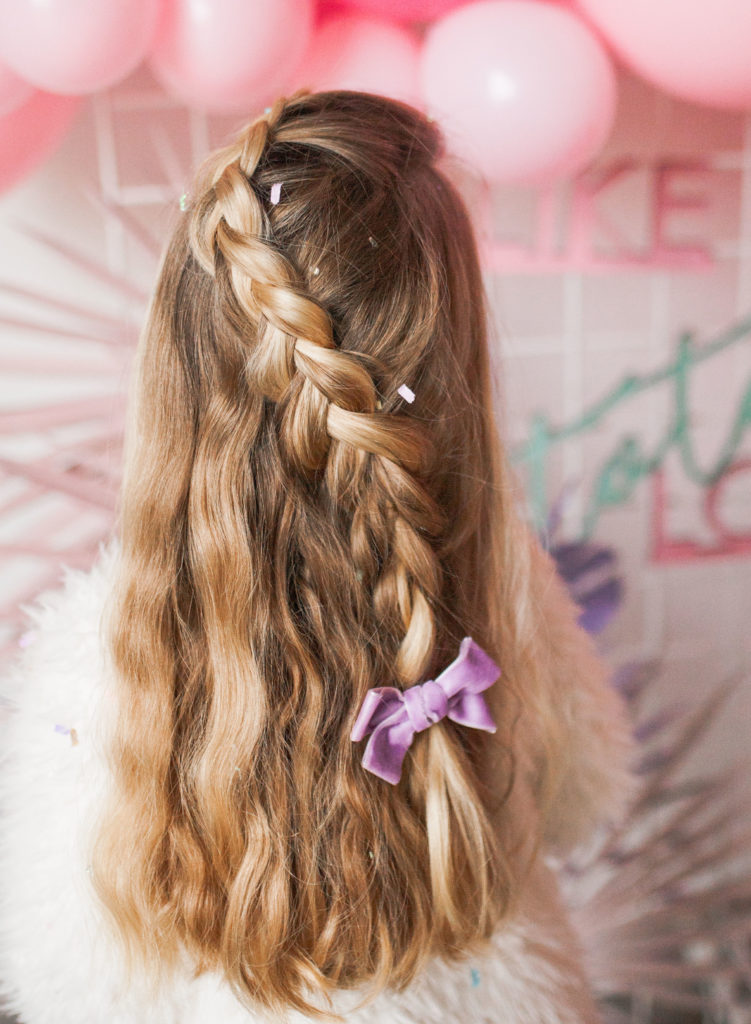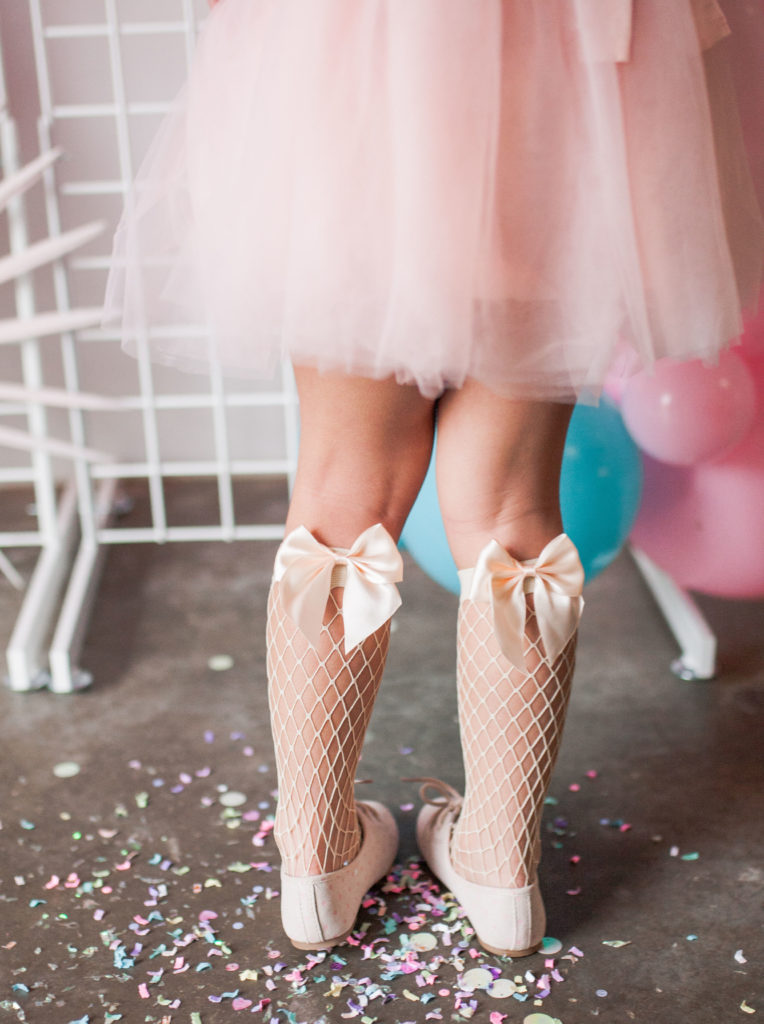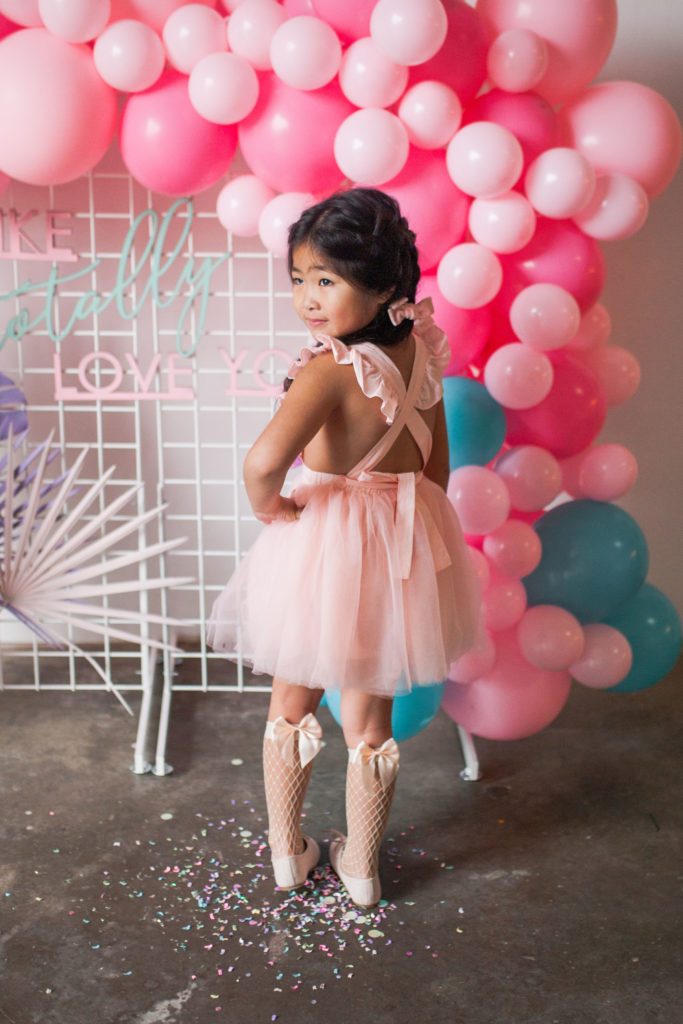 Forget a floral bouquet, we're like totally in love with the balloon bouquet!!!  Way more fun!  Thanks Witty Bash!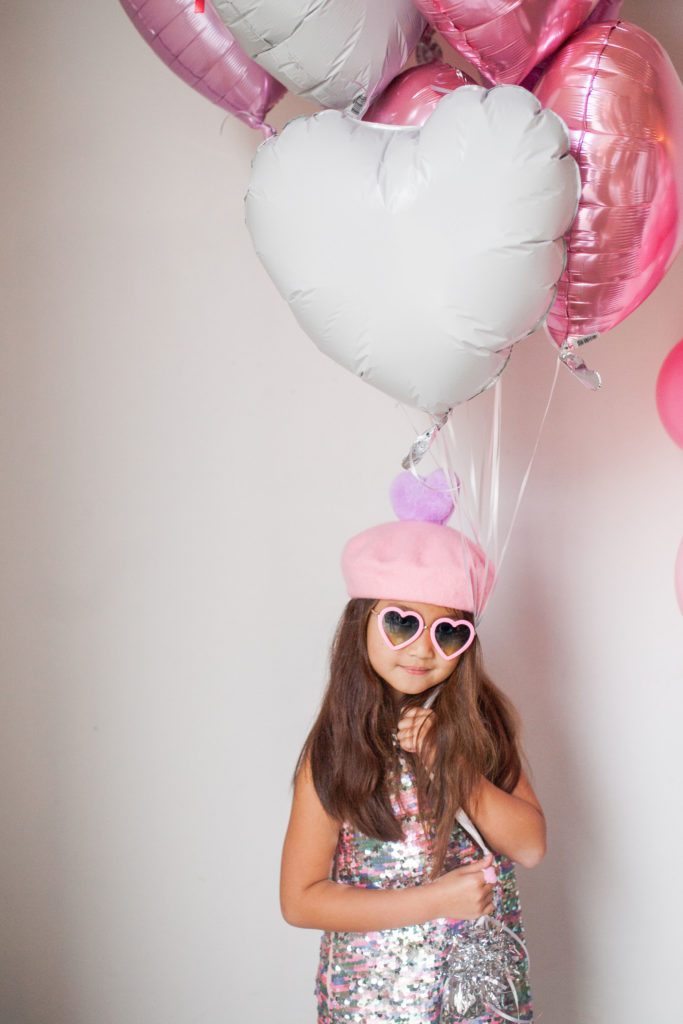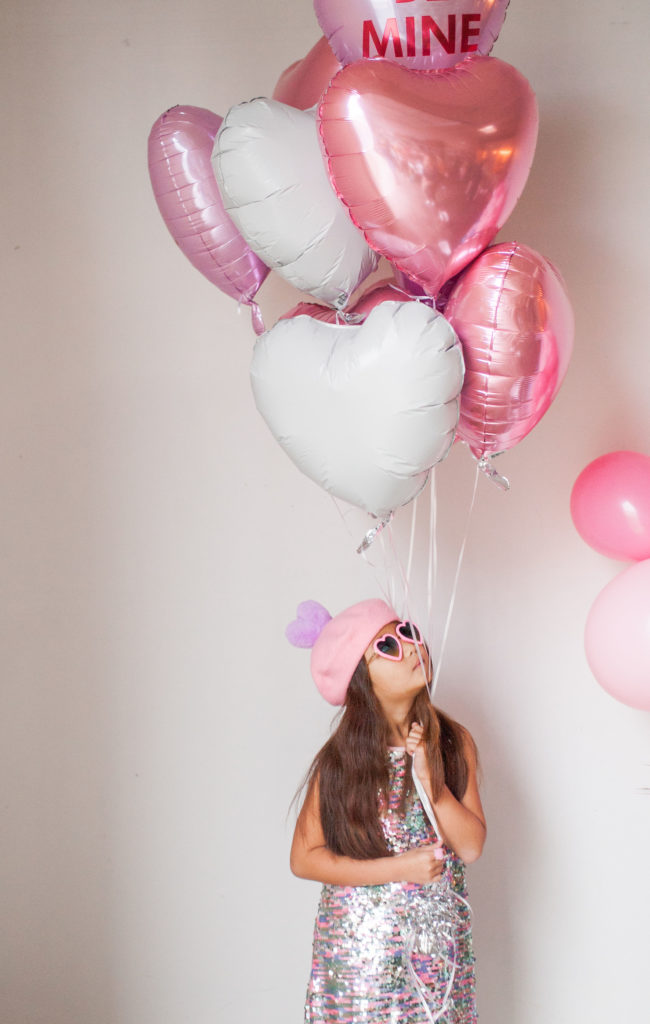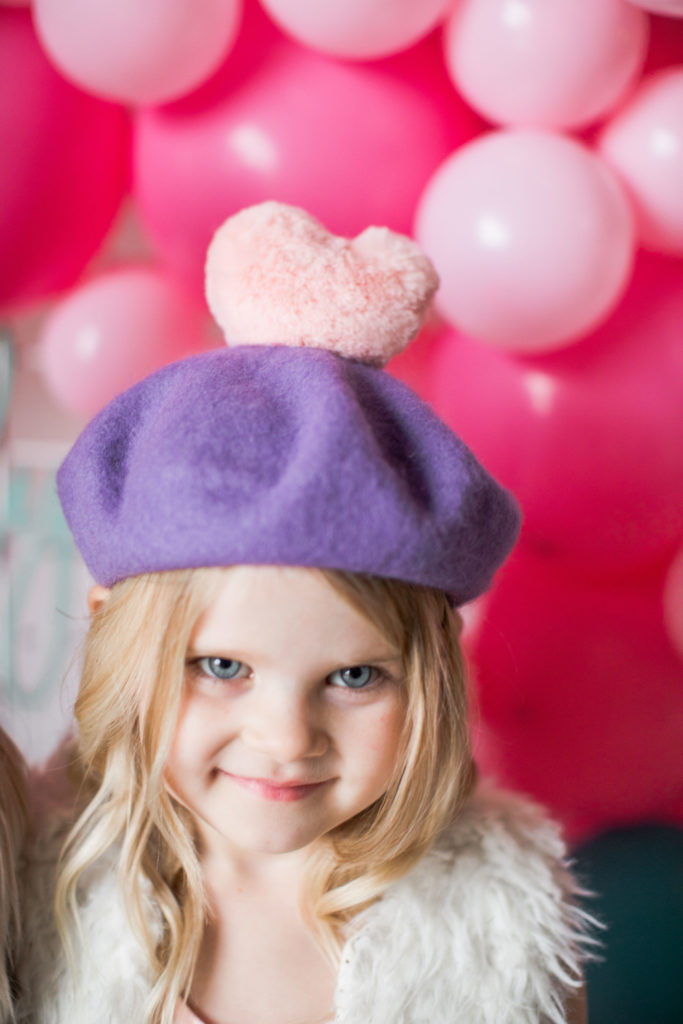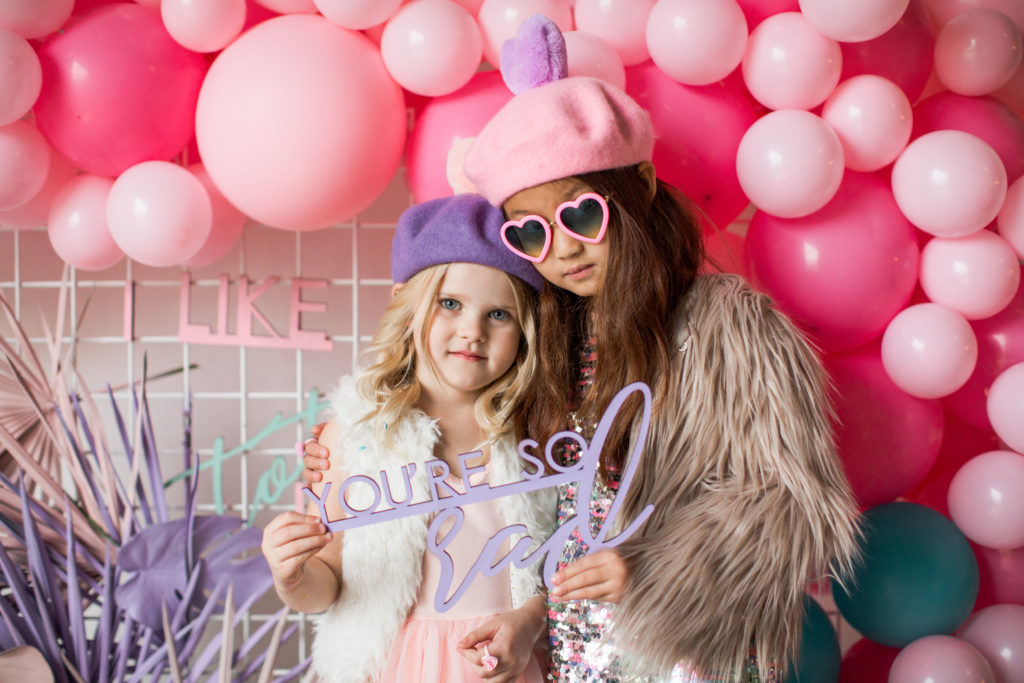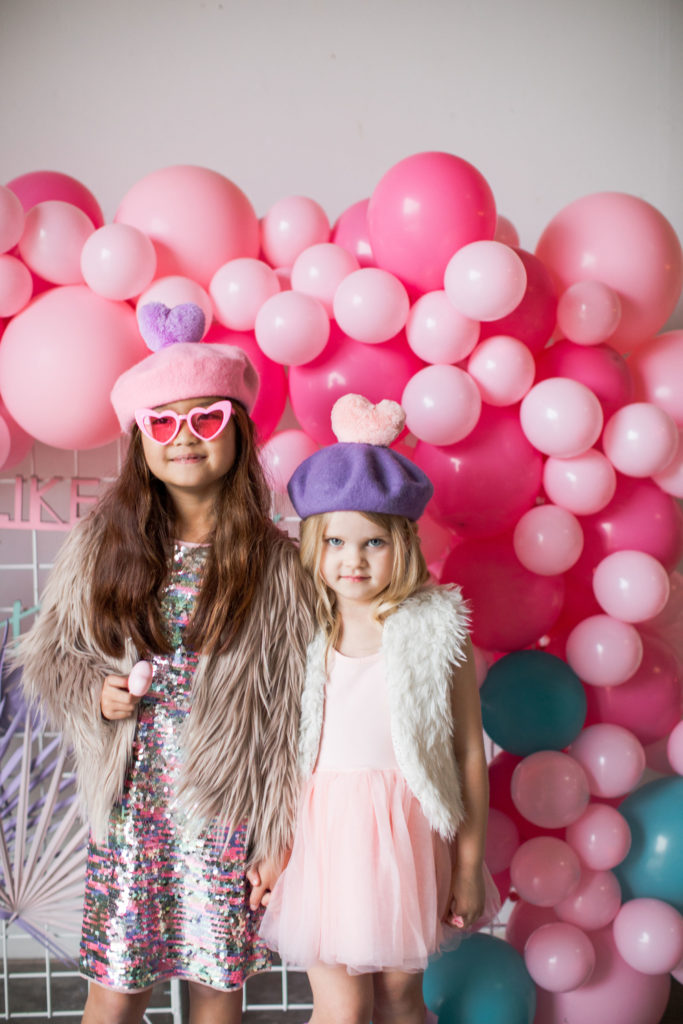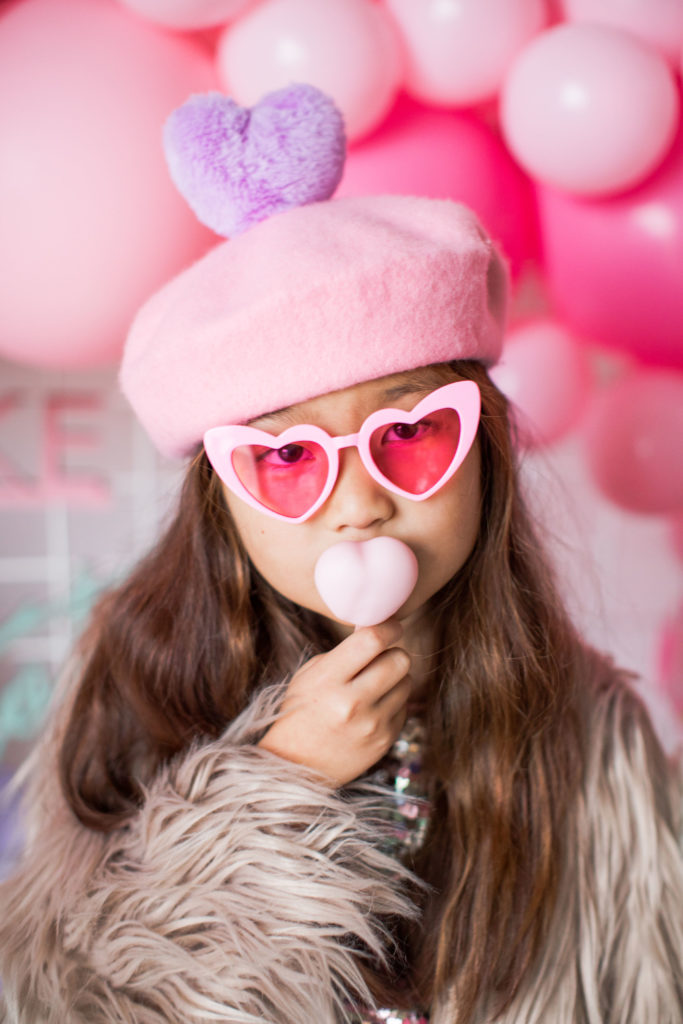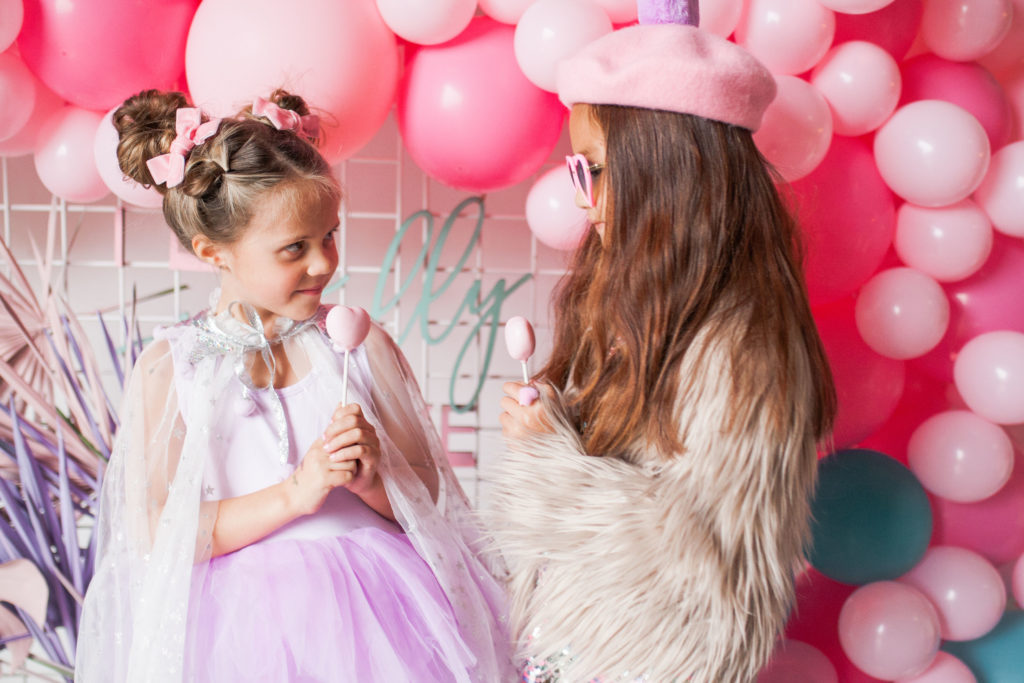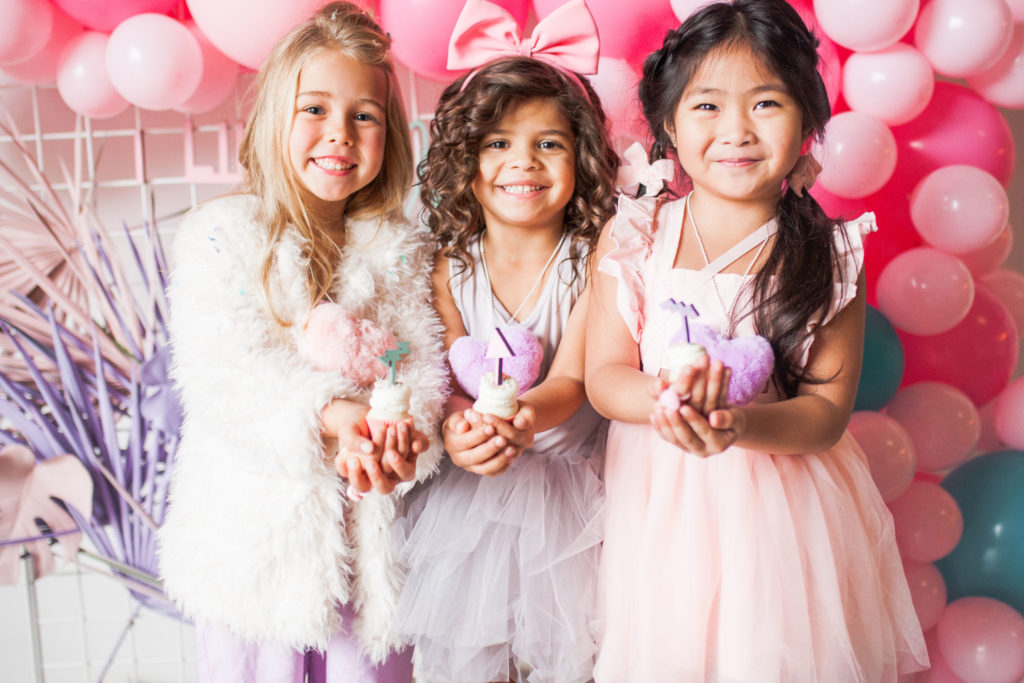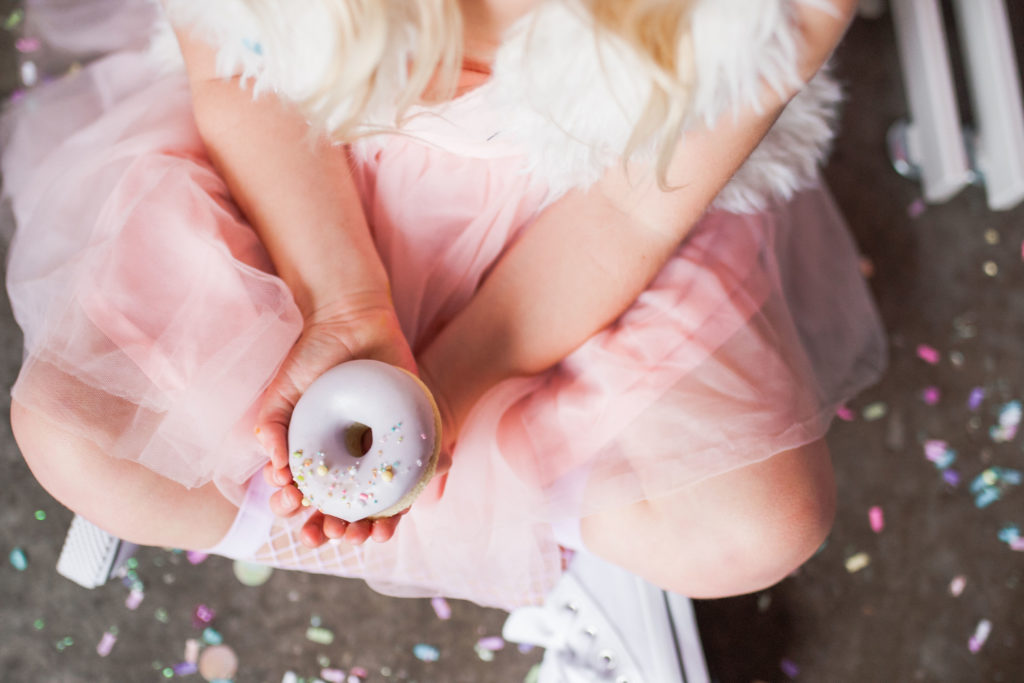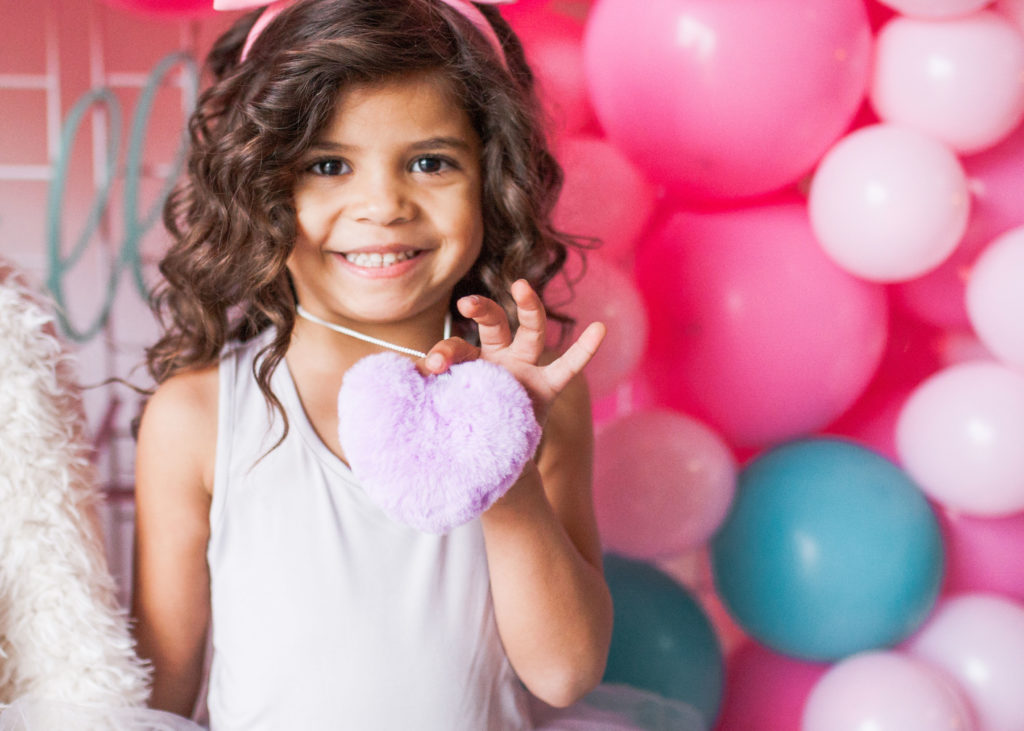 Total Cuteness Overload!!!!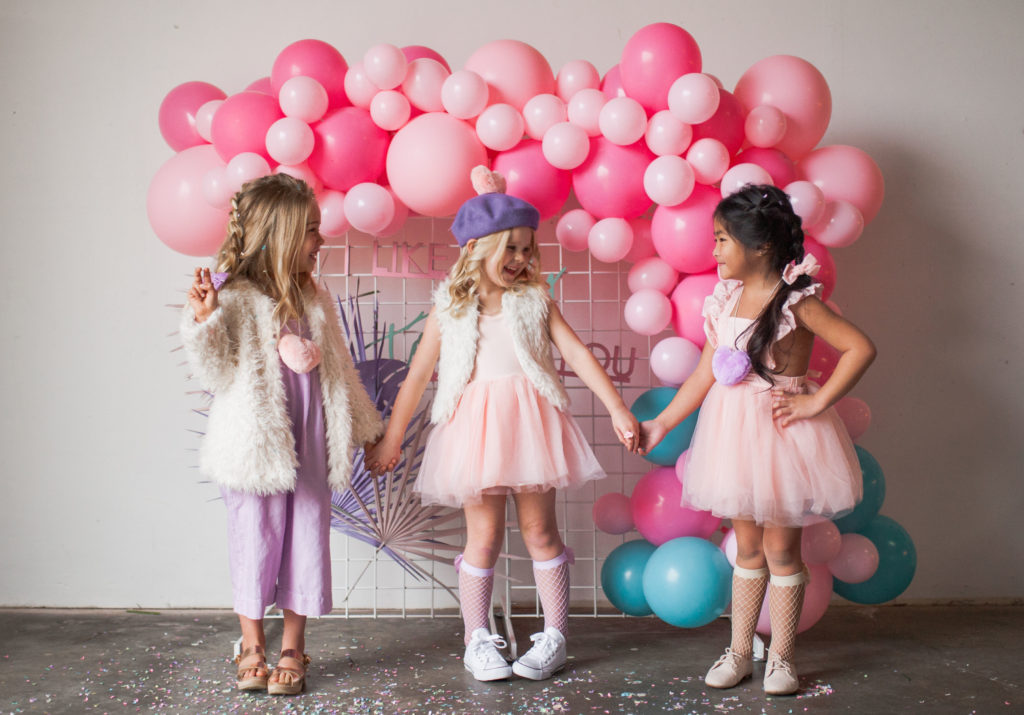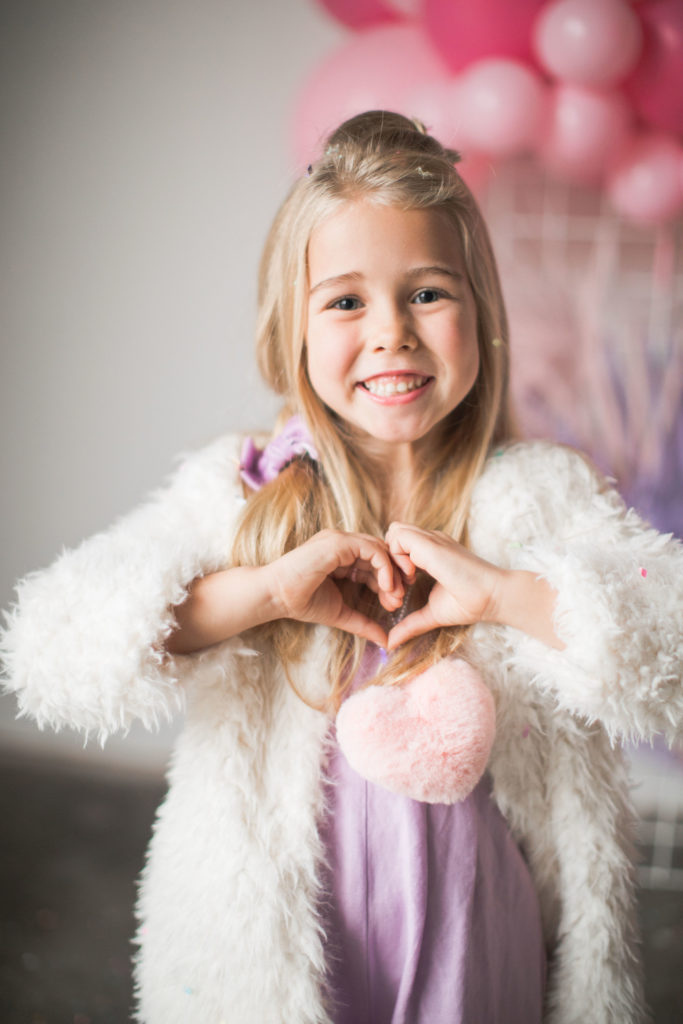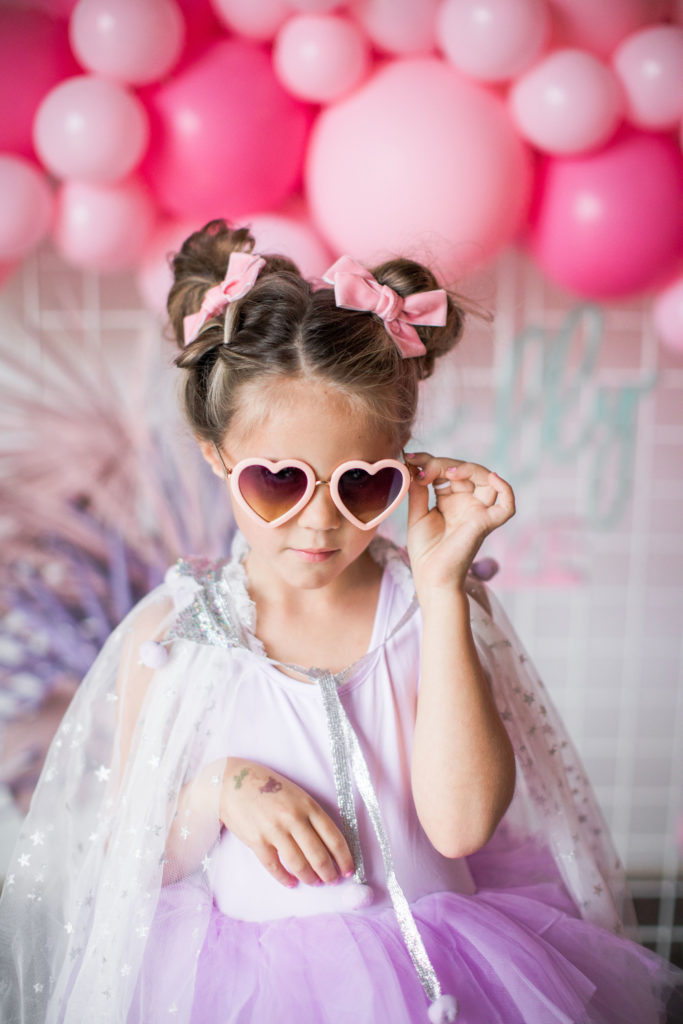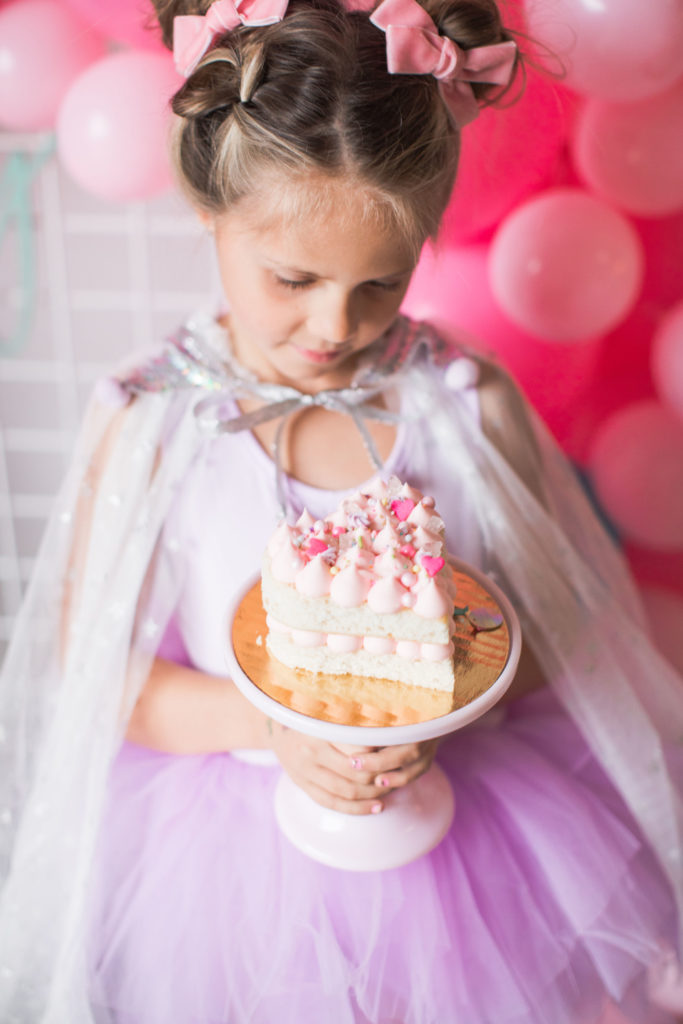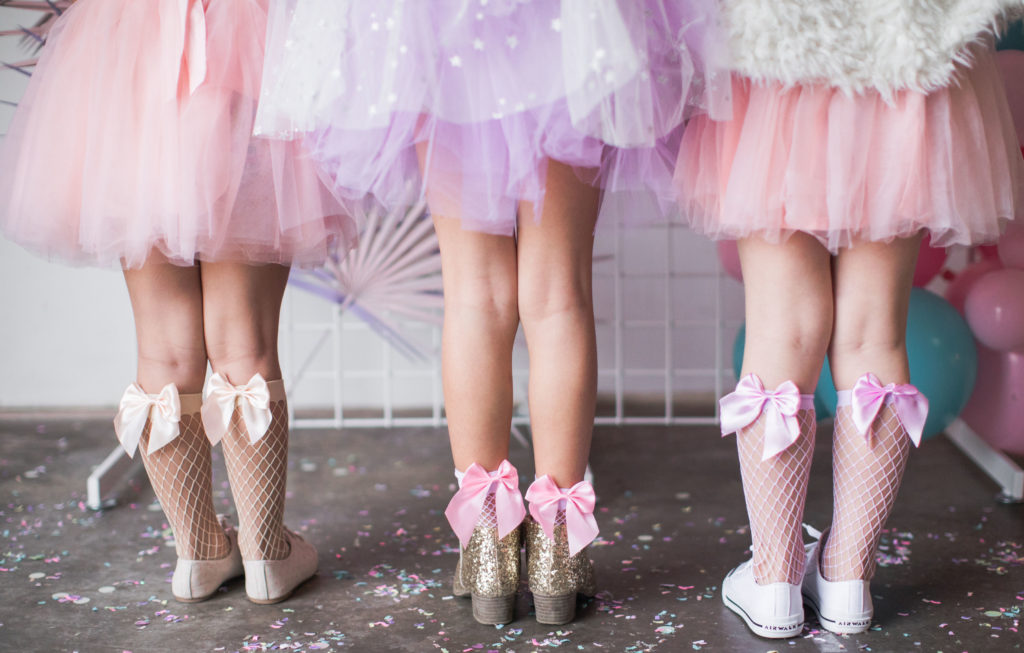 I think these girls had a little bit of fun….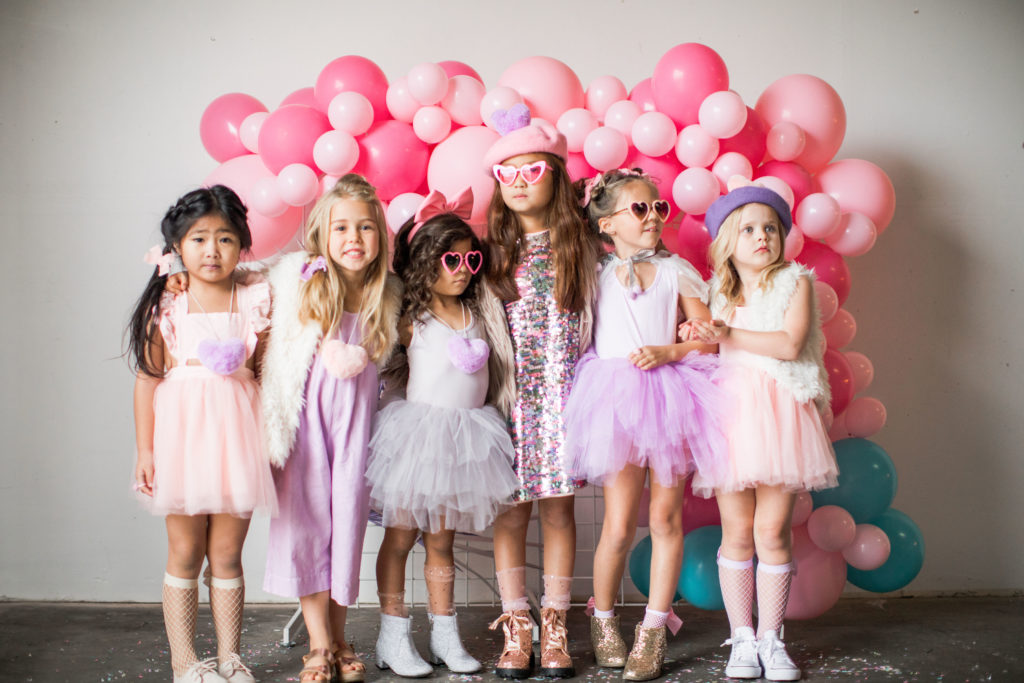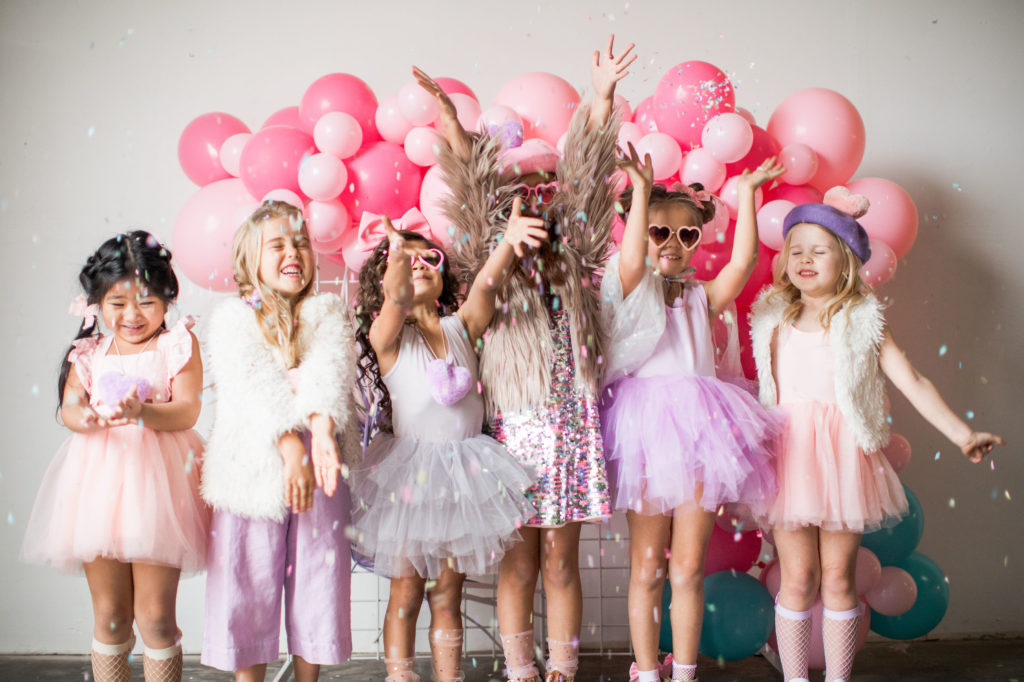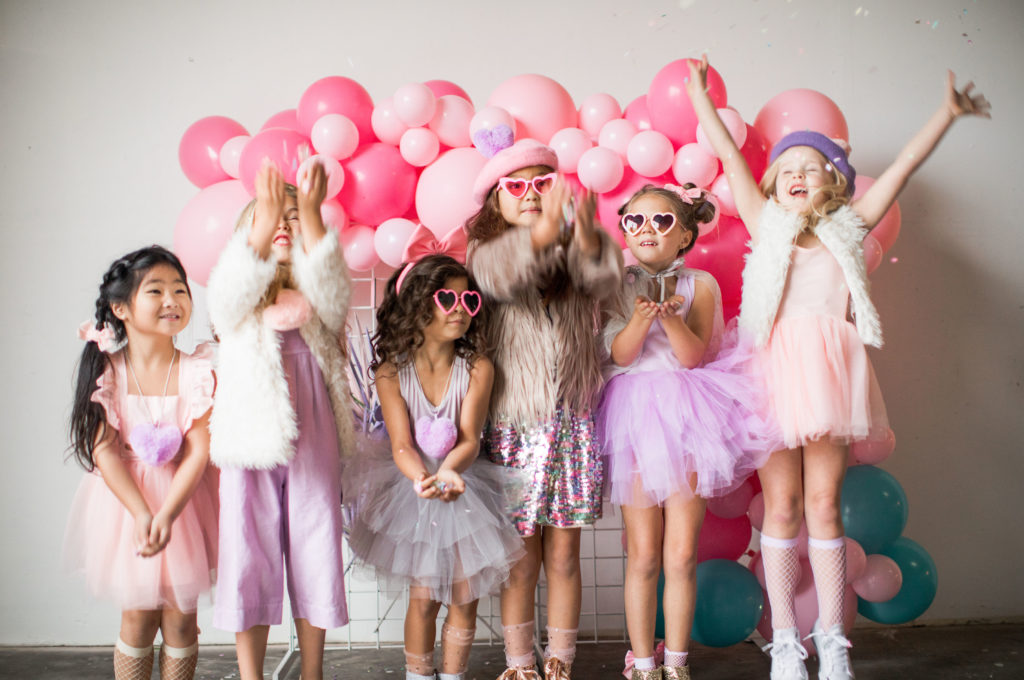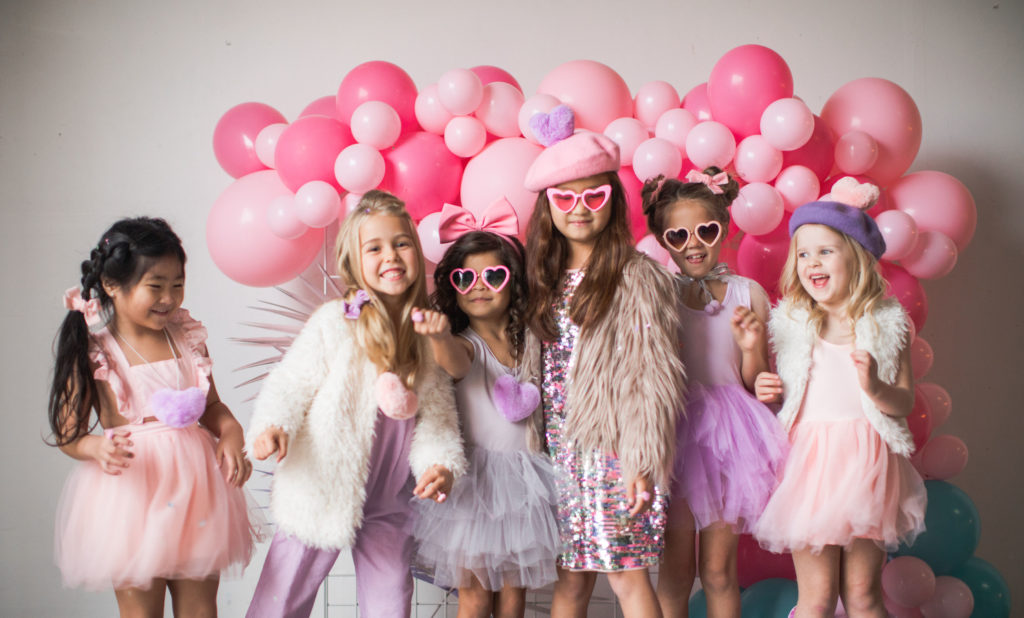 We like, totally loved it!!!  What do you think?!  Valentine's Day inspiration to the MAX!
xx
Jacquelyn