Are you a lover of all things Valentine's Day like me?! Nothing sweeter than love notes, sweet treats, handmade cards from your little ones, and hopefully a pretty bunch of florals from your main squeeze. Since we are all about the Lunar New Year vibe this February, I thought some cute fortune cookies would be a fun treat for this Valentine's Day. These fortune cookies are a festive sweet DIY that you can do in under 5 minutes!
---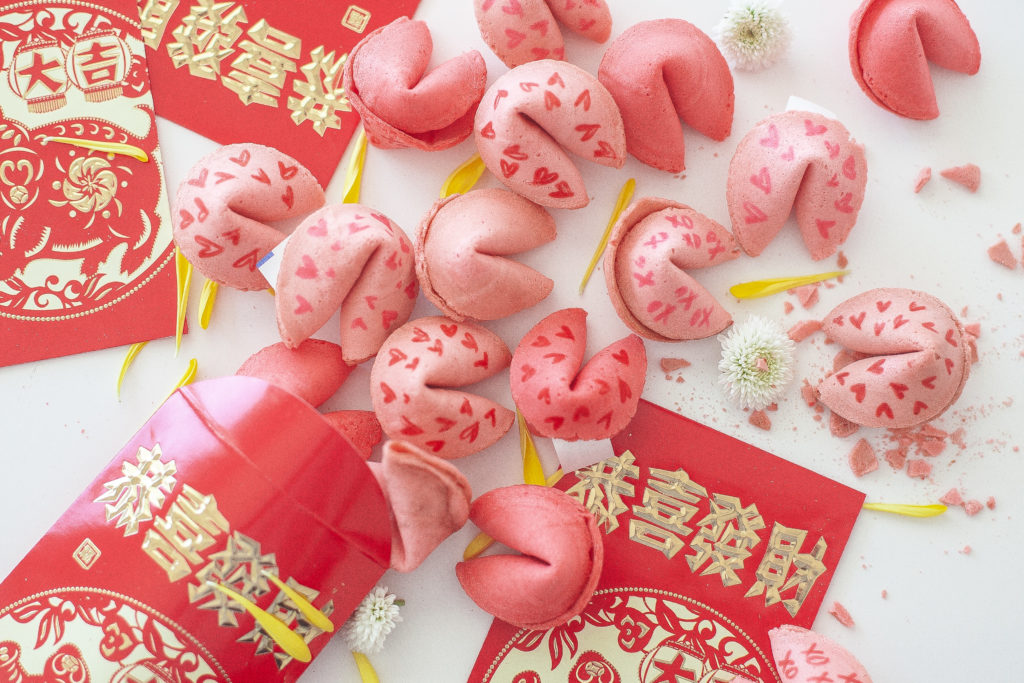 SWEET VALENTINE'S DAY FORTUNE COOKIES 
W H A T   Y A   N E E D!
Store bought pink + red fortune cookies
Food Coloring Pens
Chinese Red Envelopes

---
I N S T R U C T I O N S
Ready to do this blindfolded?!? Simply get your artist hat on, and start doodling. I did simple hearts symbols and "xo" in red and pink colors. Then serve up this love treat in Chinese red envelopes after dinner or anytime to your sweethearts. Be sure to sneak some money in there too!

xx
Abby