I can't believe Valentine's Day is this week!! We couldn't let this holiday go by without a sweet kid's shoot! This year's theme – I Love You Deerly! Nothing like a sweet animal like a deer to inspire a party, and of course we added our Beijos spin on it! And you know we love a good play on words!
So without further ado, let's check out all this cuteness and the adorable photos by Cyd Weeks Photography…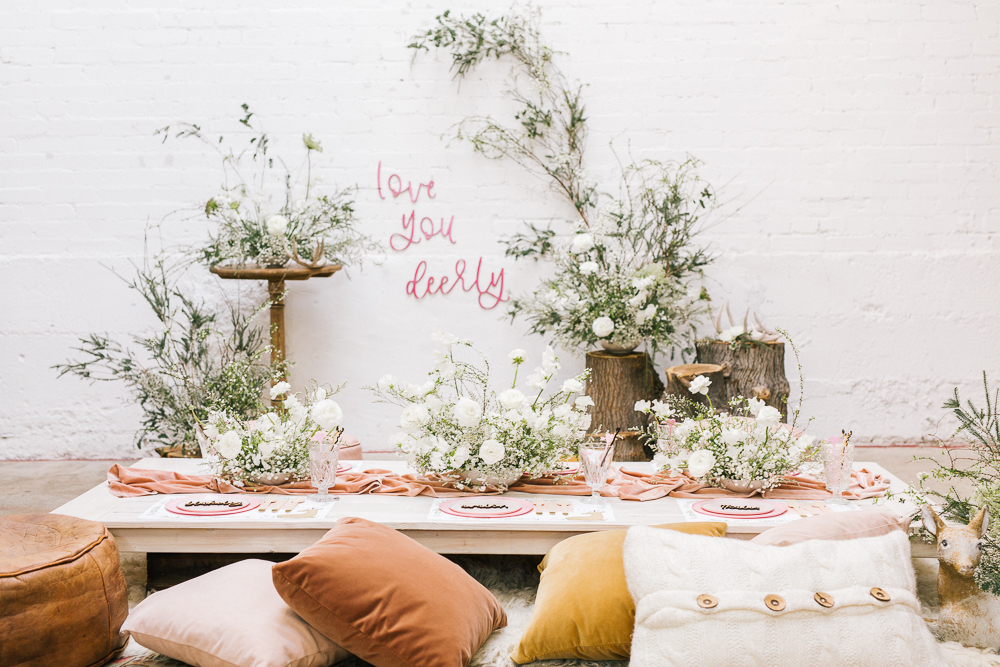 All good parties start with pretty invites! This one by Poppy Jack Shop is so darn cute! We styled it on our favorite Chasing Stone styling surface, this one is the Haleakala. We also added some little details (some of which you'll see on our table), florals and shed antlers.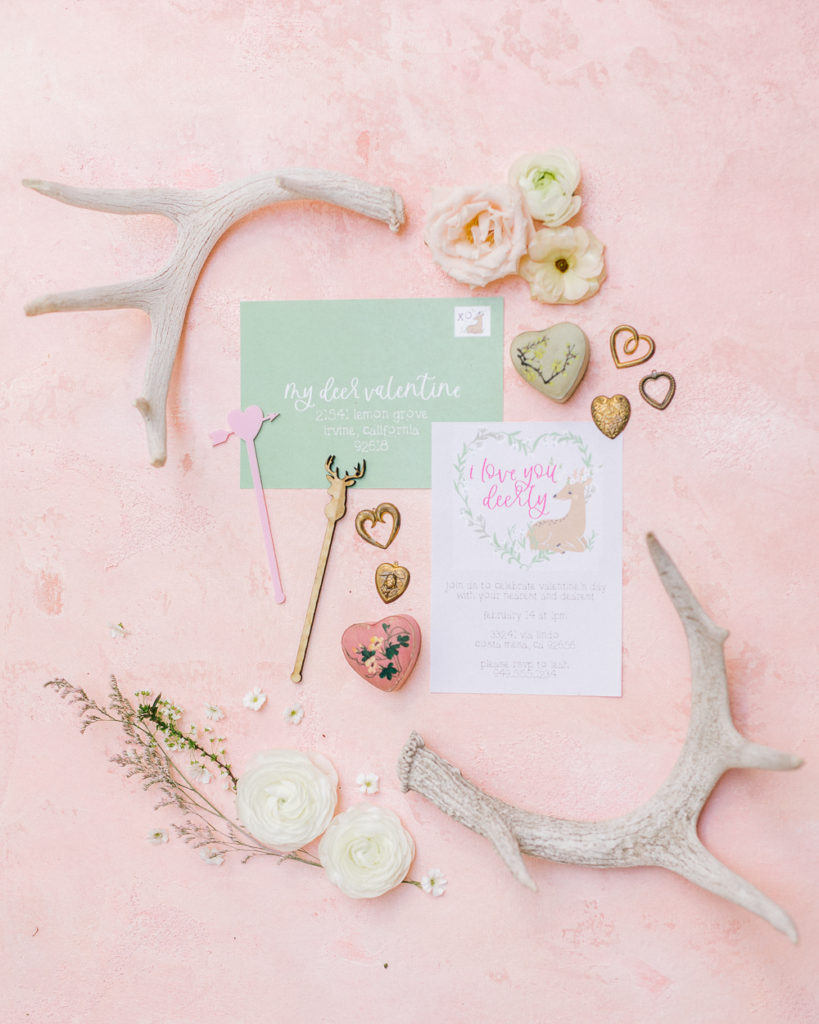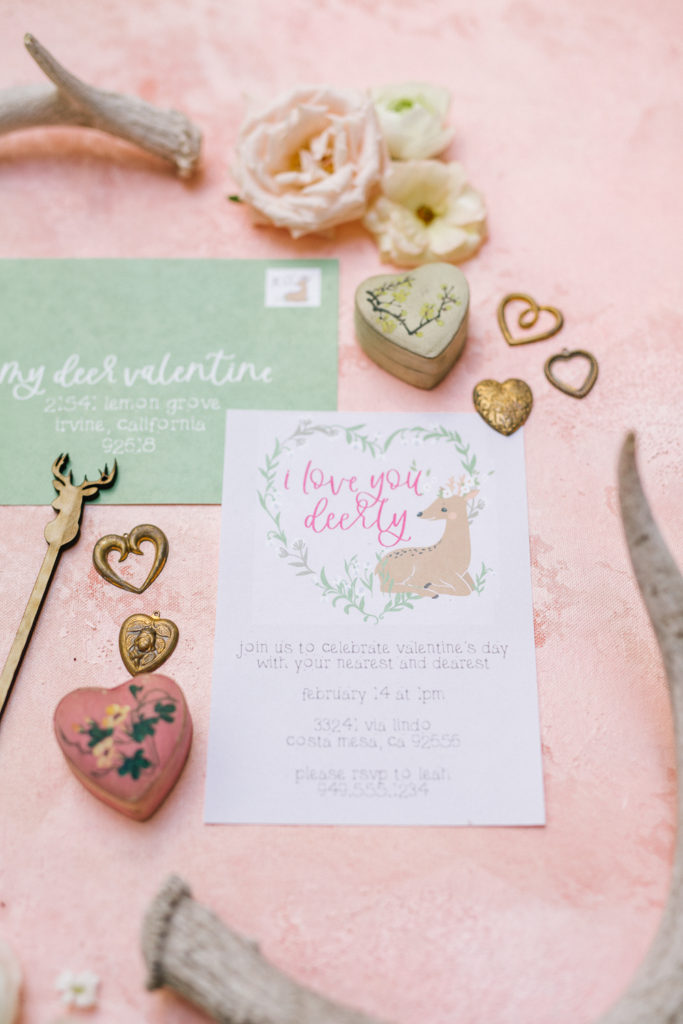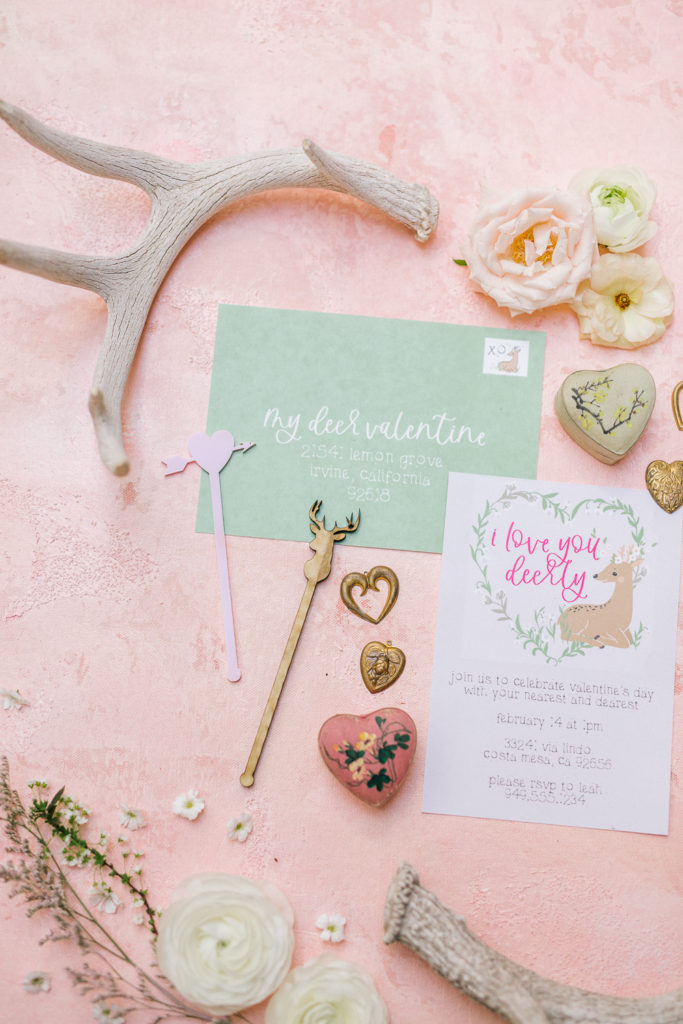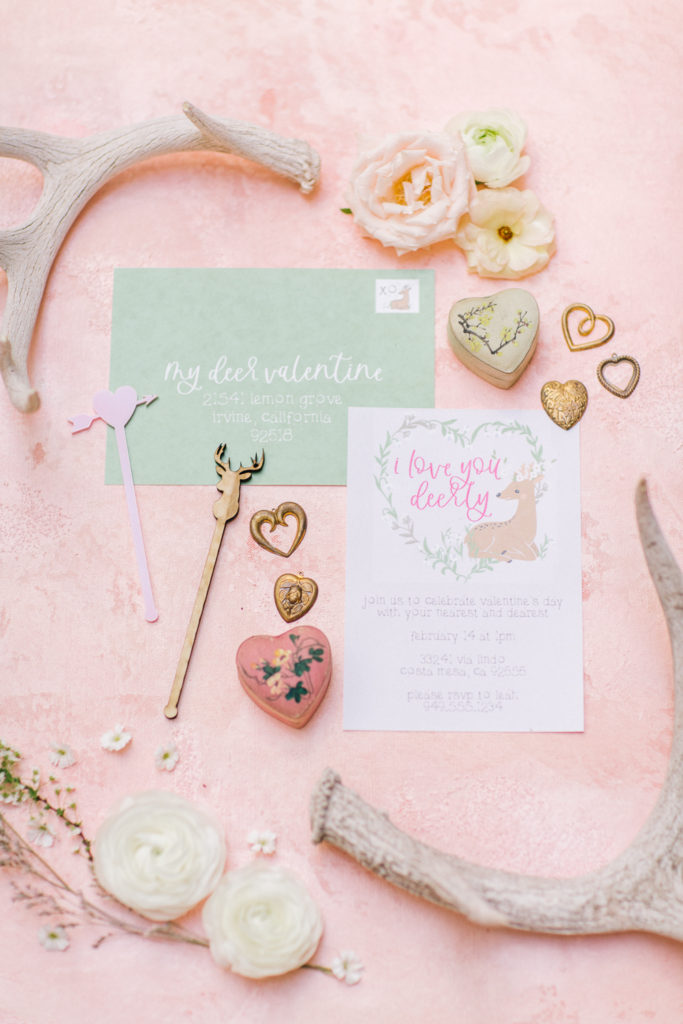 Such a sweet set up!!! Let's just start with the beautiful florals by Third & Park. She did the perfect combination of forest and whimsy! I love the white and green and the pop of babies breath!
Now, how about those rentals?! Sweet Salvage has the most amazing pillow & rug collection, it's literal textile heaven!! And wait till you see the sweet little vintage fawn they have in their inventory that I've been dying to use. This was obviously the perfect opportunity!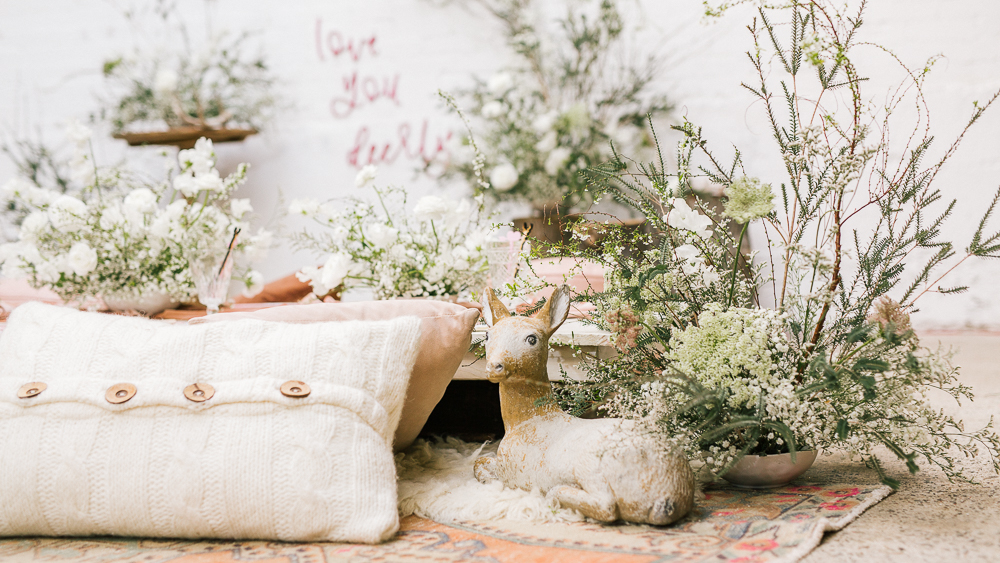 Love, love, love this set up!!!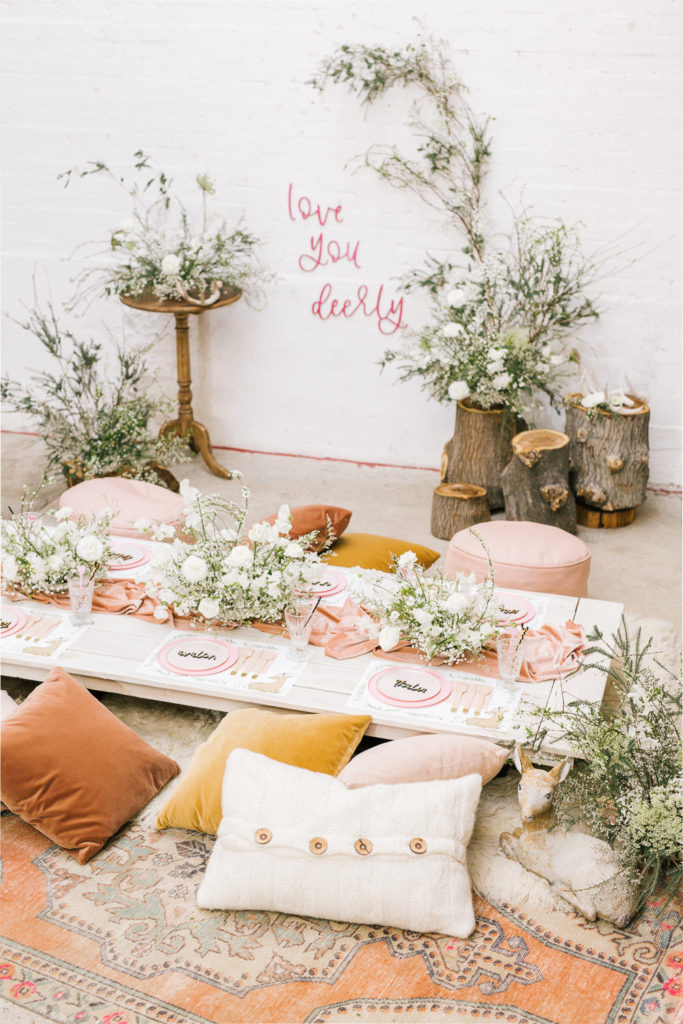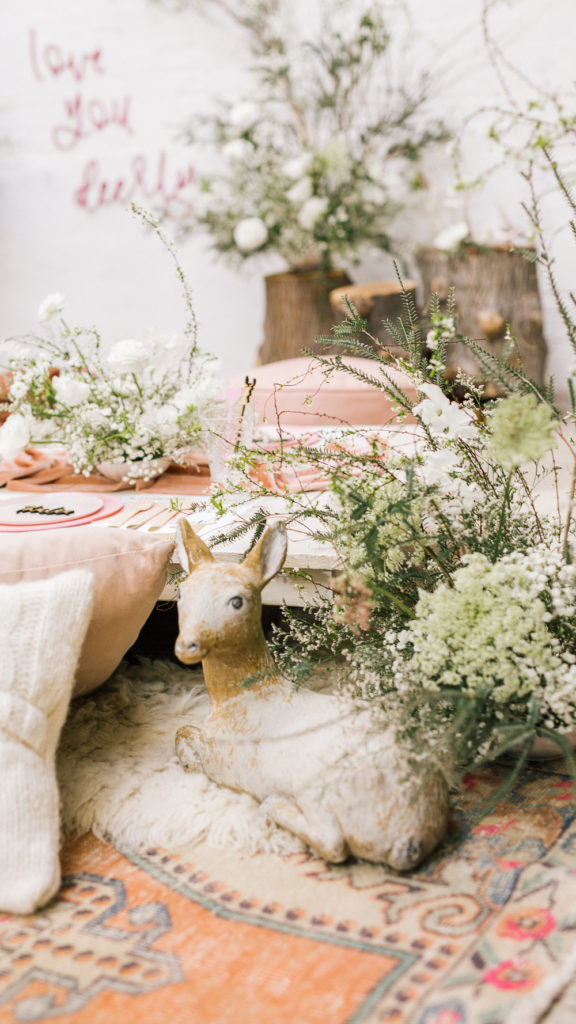 The "Love You Deerly" sign by Poppy Jack Shop clearly sets the tone. Wait till you see the rest of her details on our table.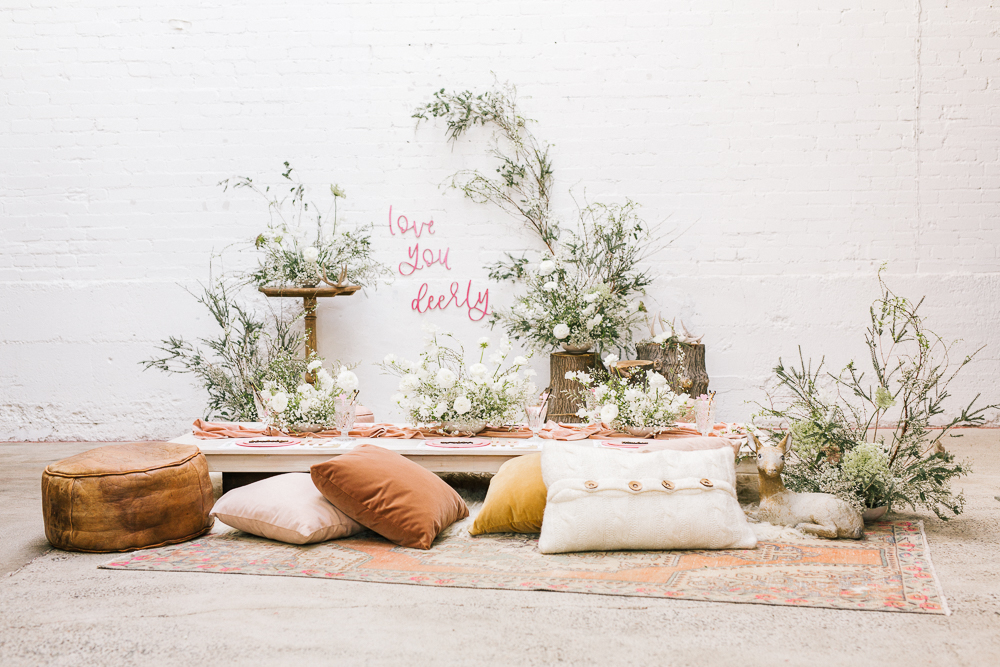 Like this!! I love using custom paper placemats for kid's parties. It's a great inexpensive way to add something fun and festive to your table. And I always love Poppy Jack's pretty handwriting for place cards. You can order them on her Etsy shop here!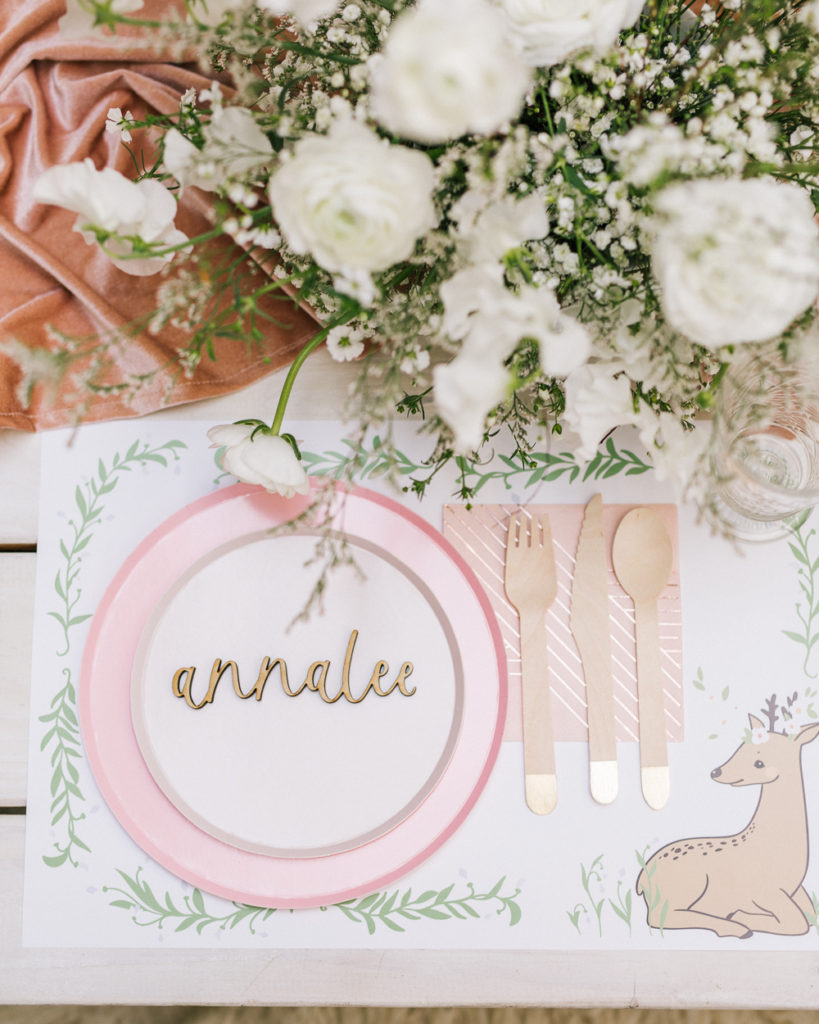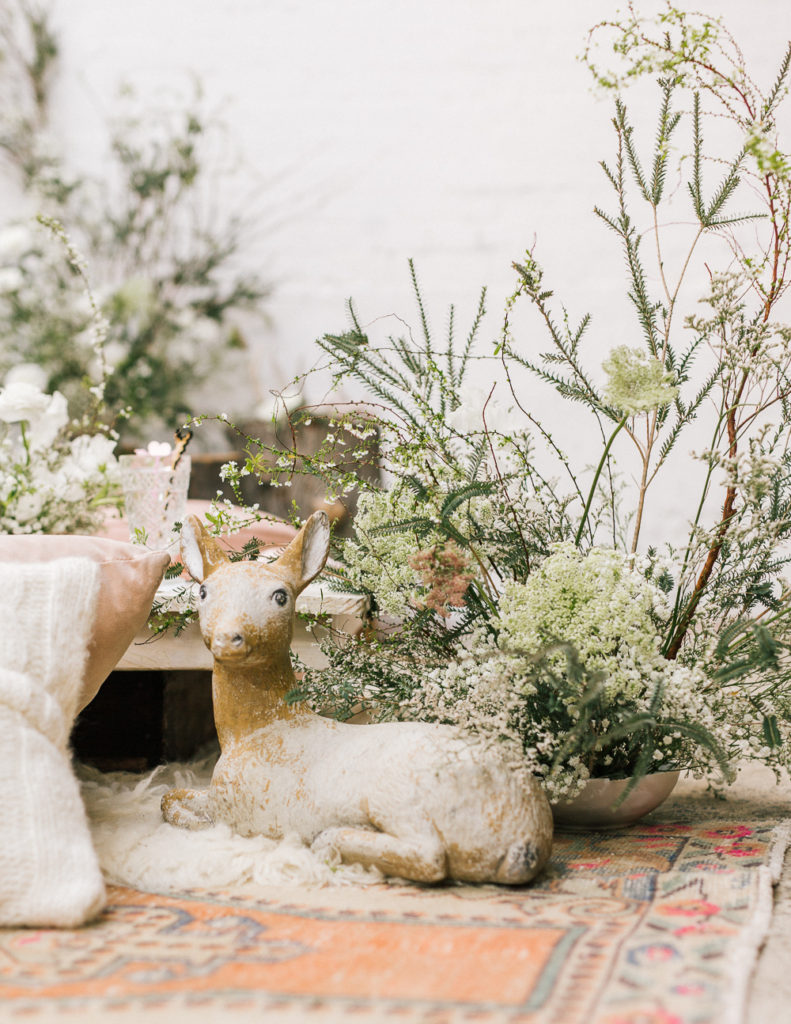 All of the tabletop is from Oh Happy Day Party Shop. I love their signature plates, they are simple and come in the most amazing variety of colors! I specifically love this soft blush/nude color. And they pair well with Harlow & Grey's pretty napkins and the gold dipped flatware.
Oh, and that pretty velvet table runner? Our friends at Party Crush Studio of course!! They have the prettiest and yummiest linens…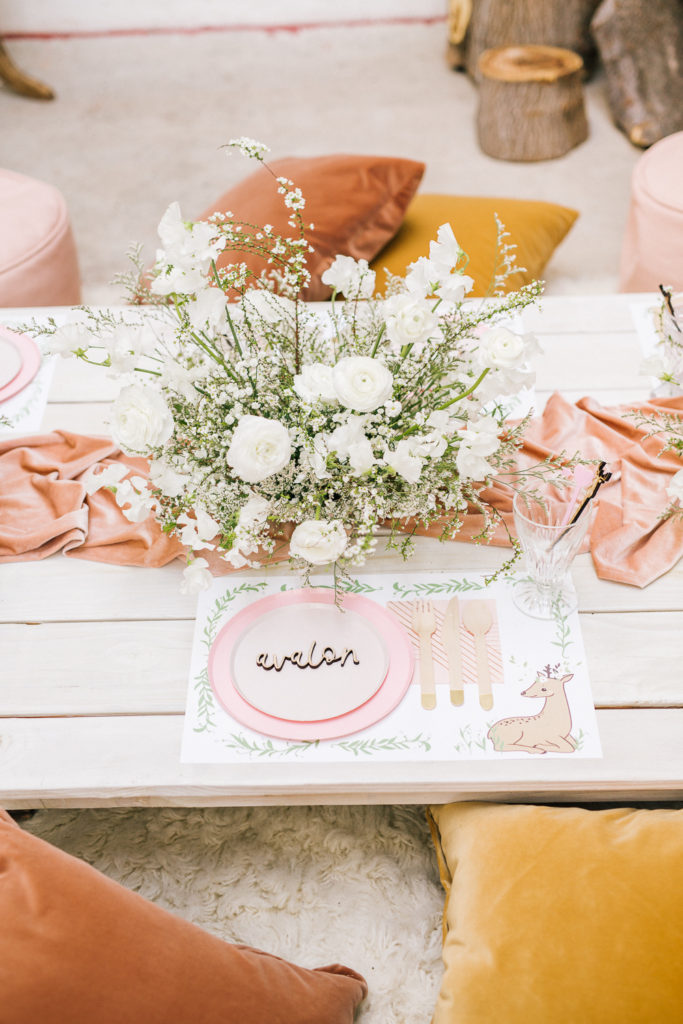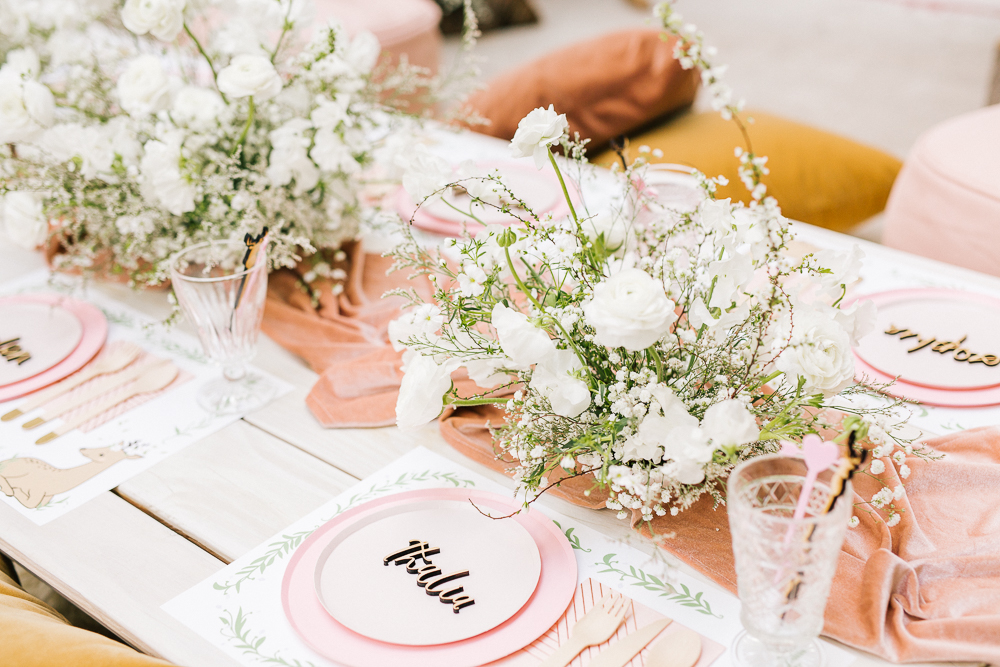 More cute details from Poppy Jack Shop, and I'm dying over them! Looking so pretty in Cherished Rentals gorgeous glassware.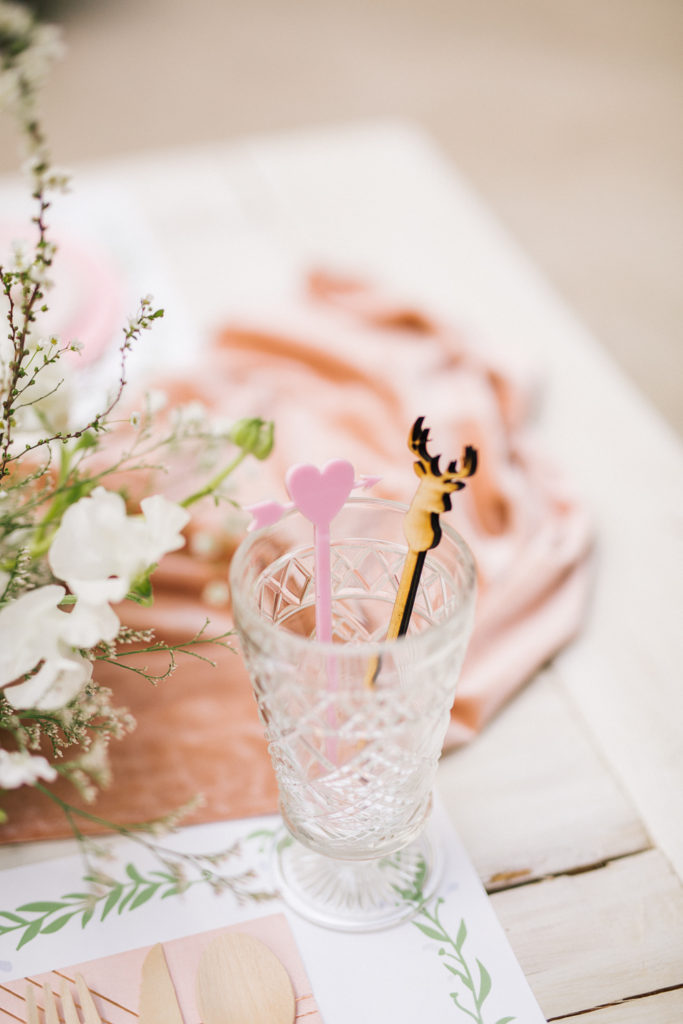 Also dying over these blooms… They remind me of a pretty meadow! Well done Third & Park!!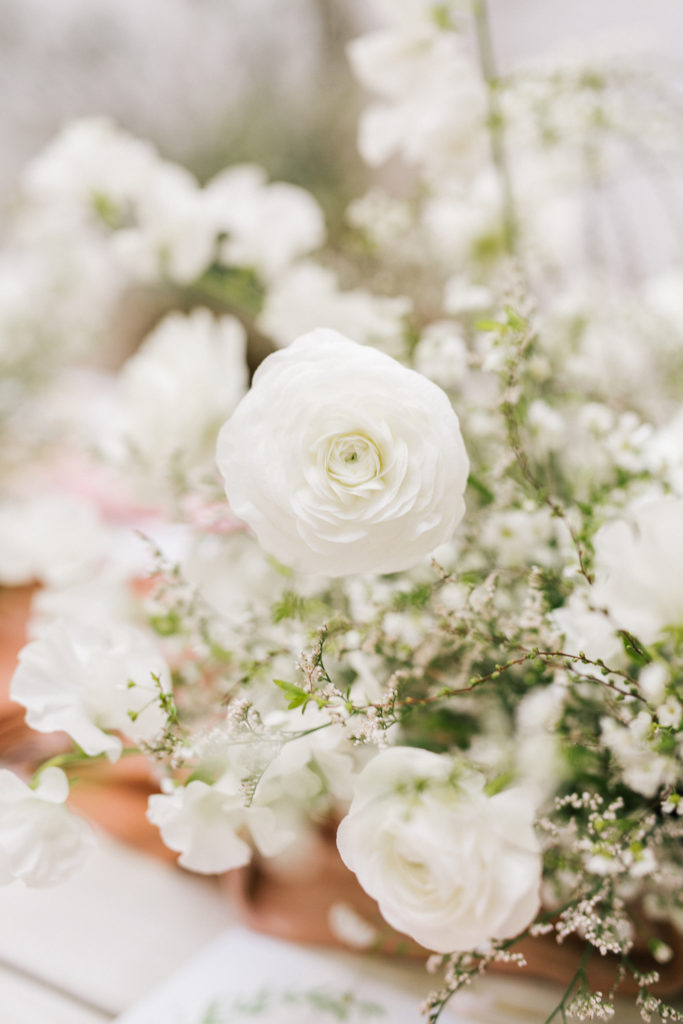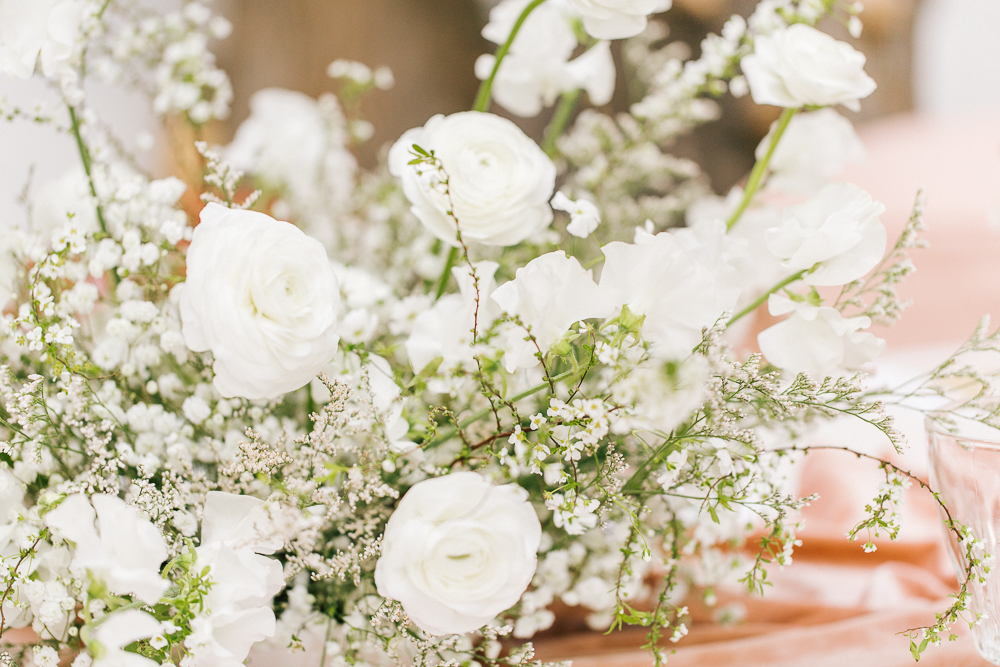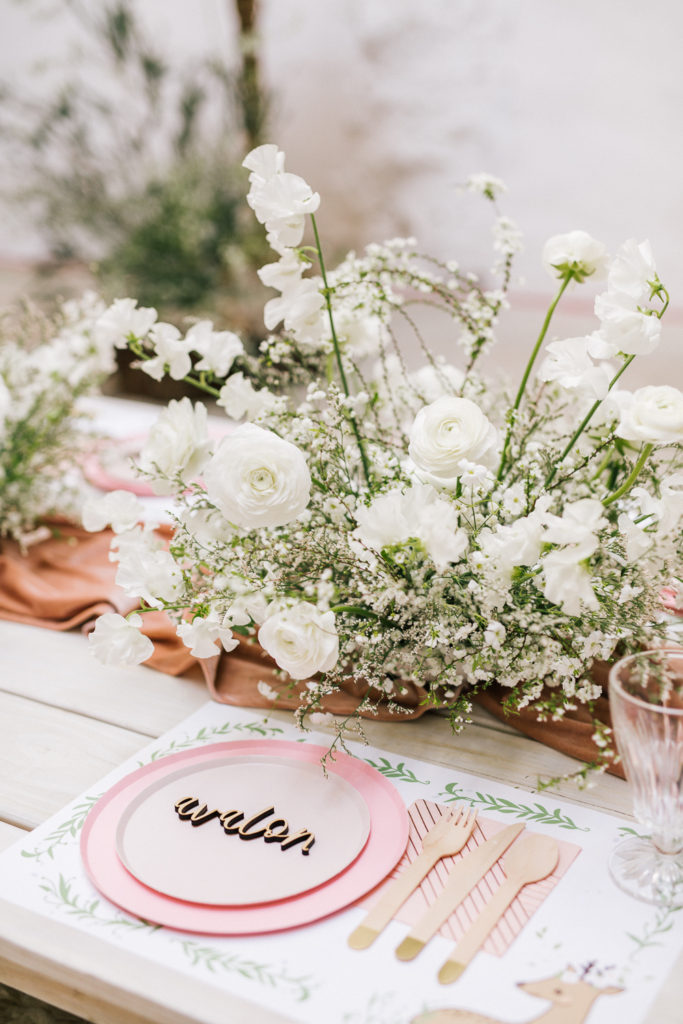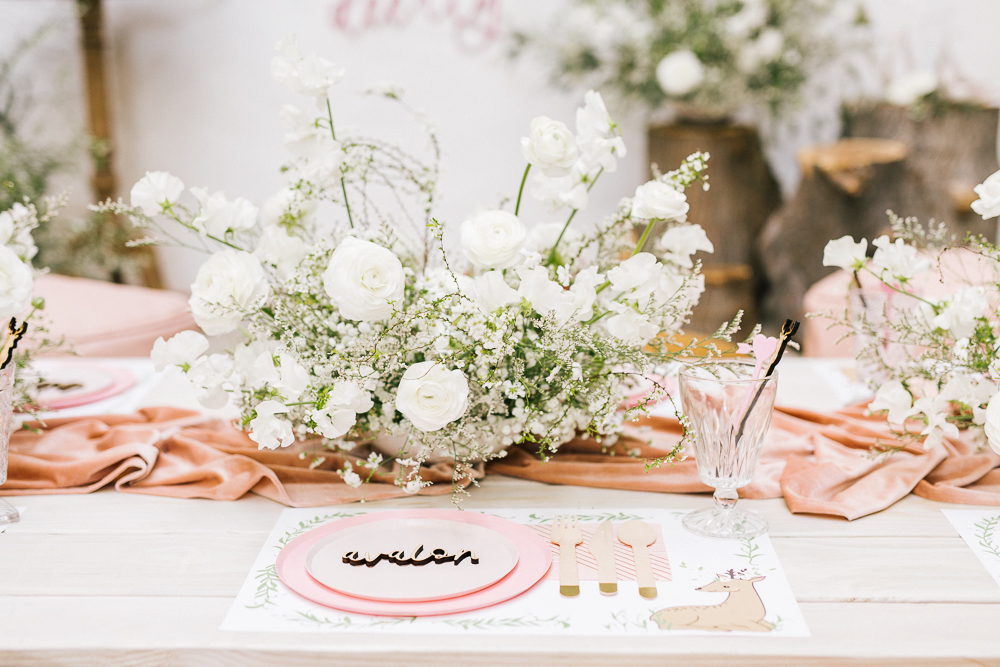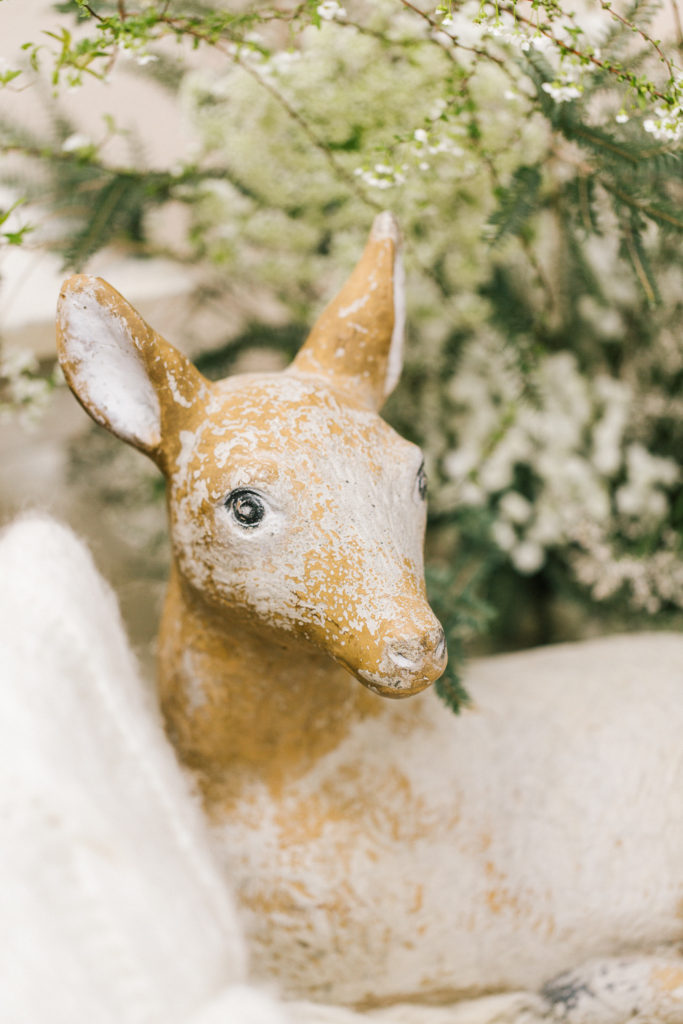 This bird's eye view is pretty nice, don't you think?! I love these colors!!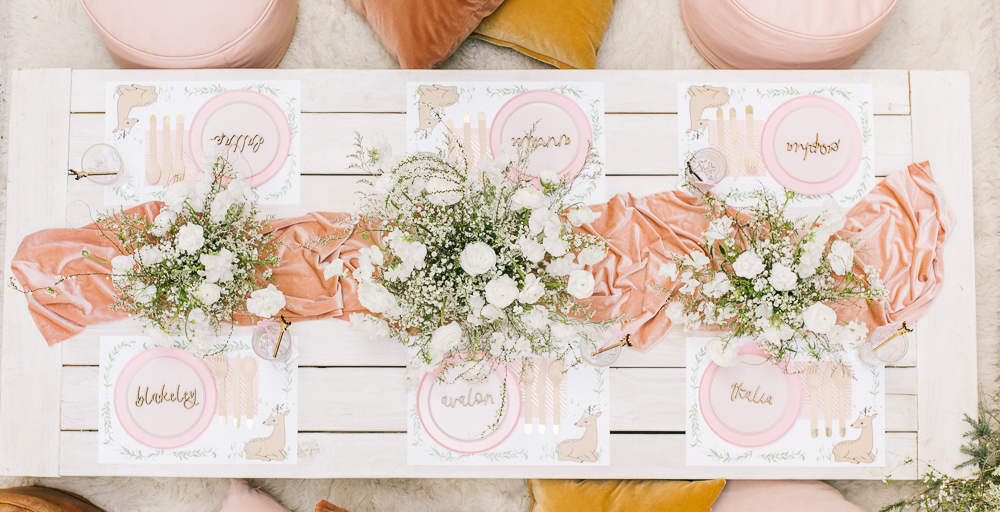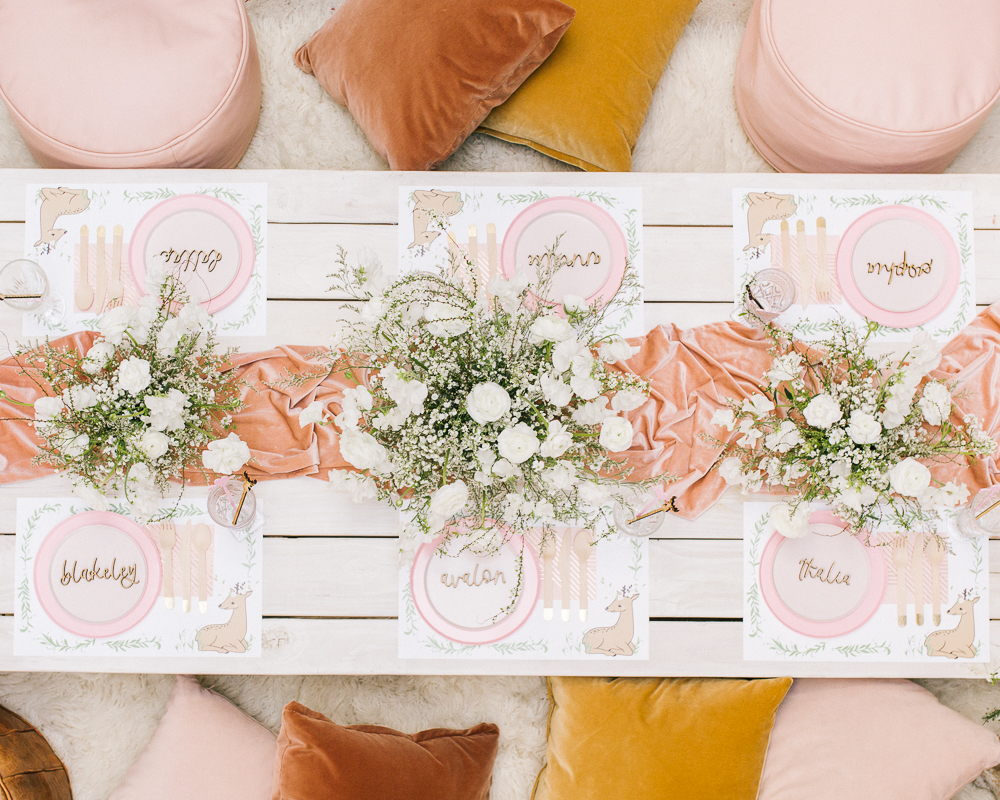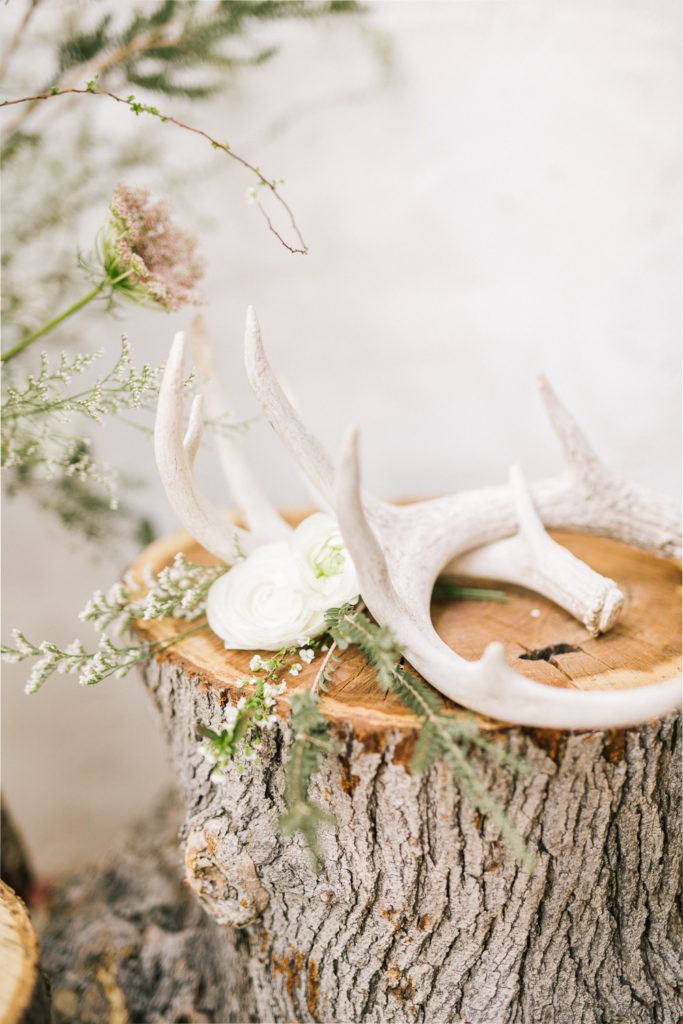 Of course we had the cutest cake ever!!! And of course it's by our friends at Sweet & Saucy Shop. Fawn cake for the win! Complete with little antler toppers from Poppy Jack Shop.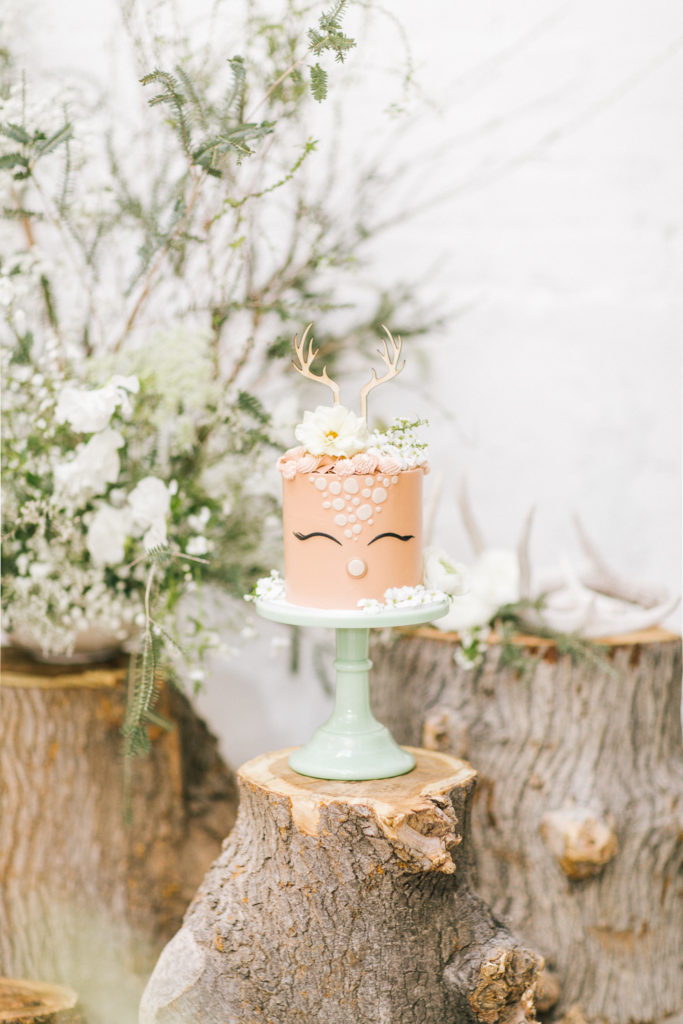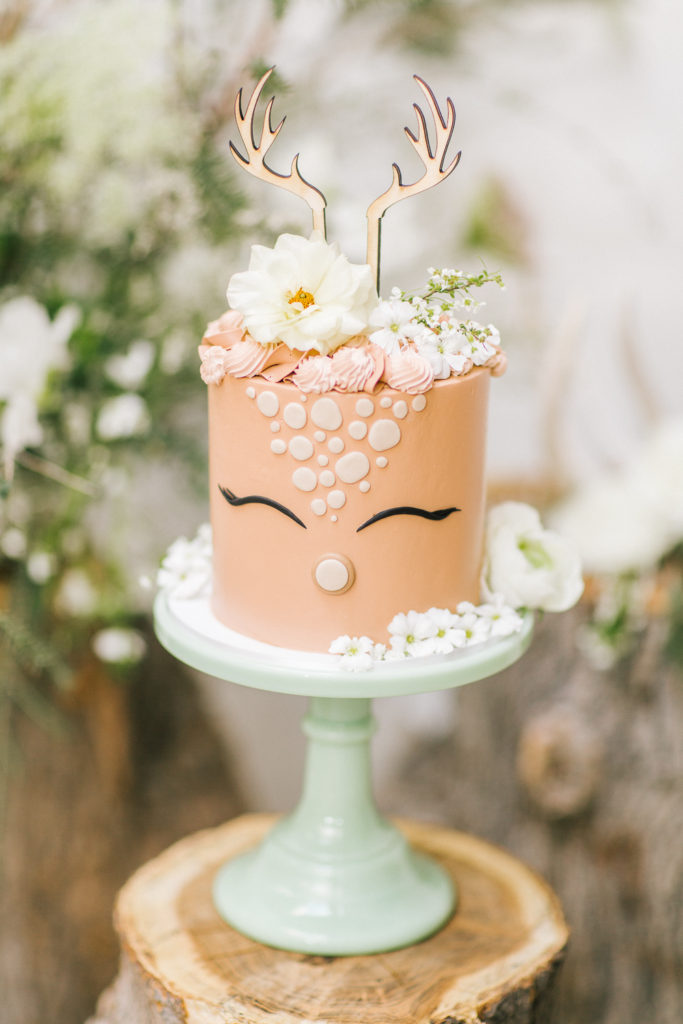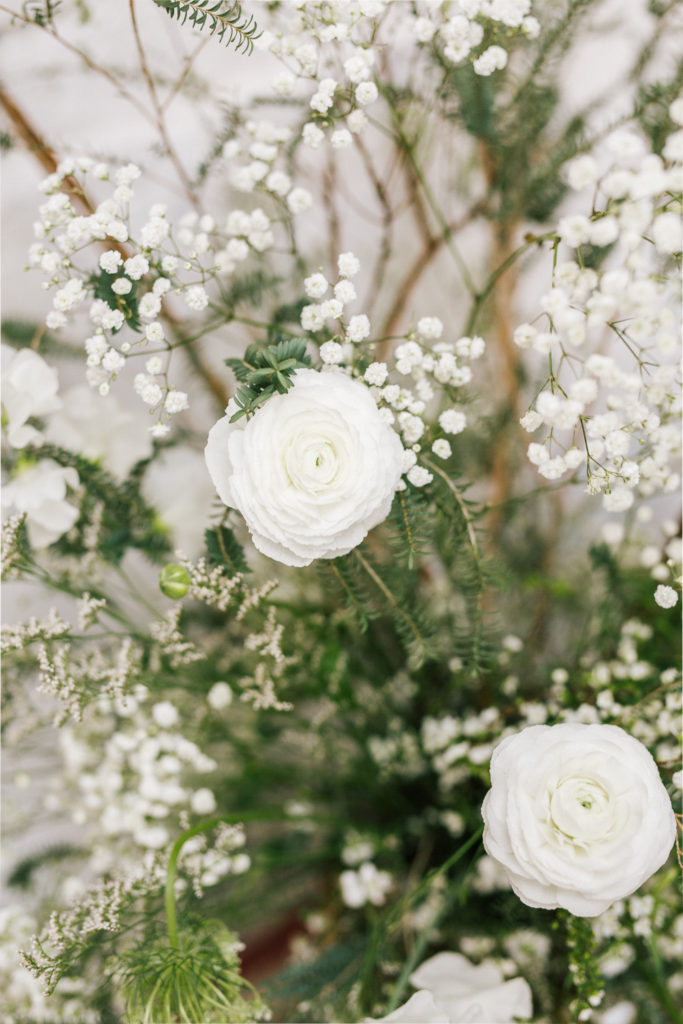 And then we added some cute little deer babes!!! Telling little Valentine's Day jokes and just having a ball! These littles couldn't be cuter and they are all styled by The Daydream Republic. She has so many fun Valentine's Day accessories – so hop to it, you only have a few days left to order!!!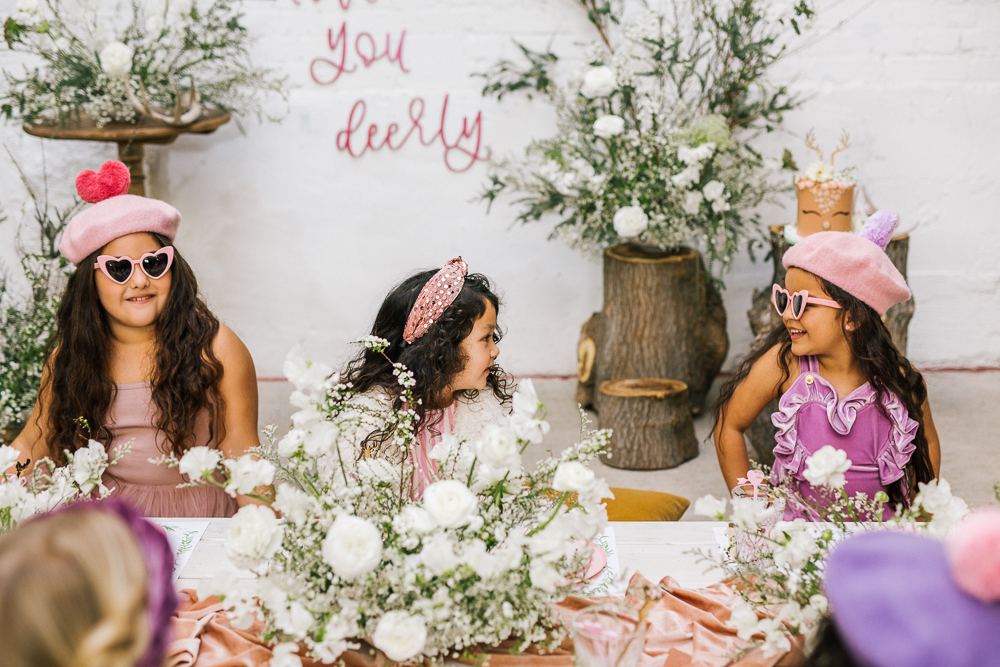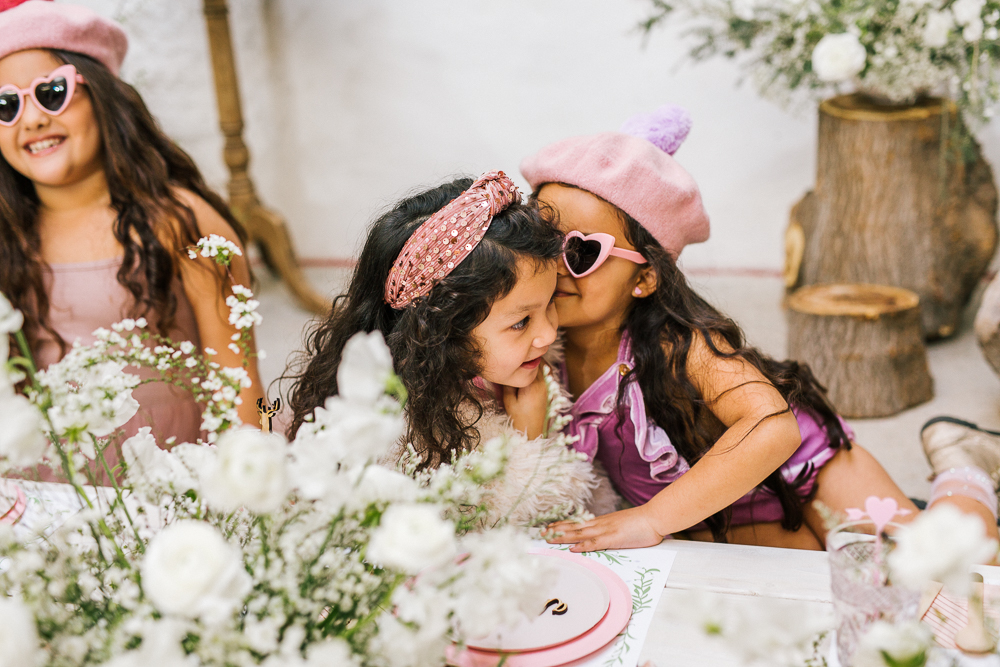 So many giggles!!!!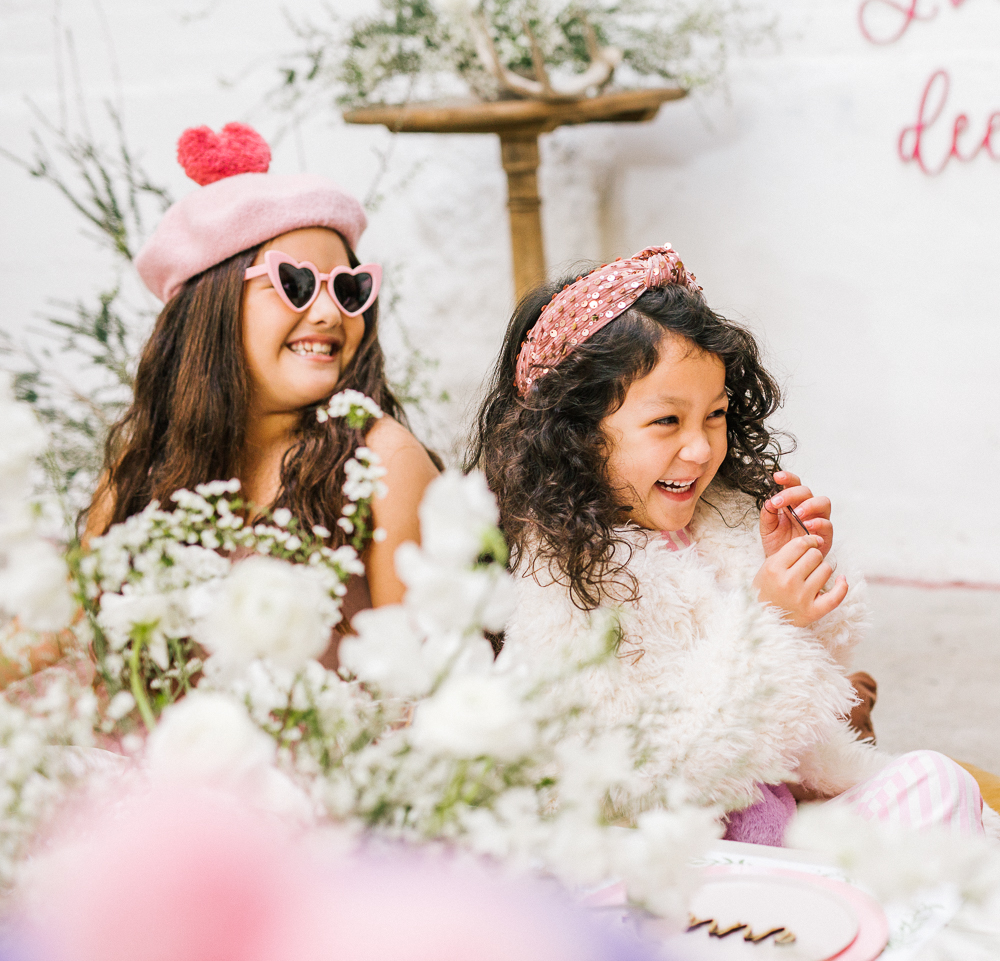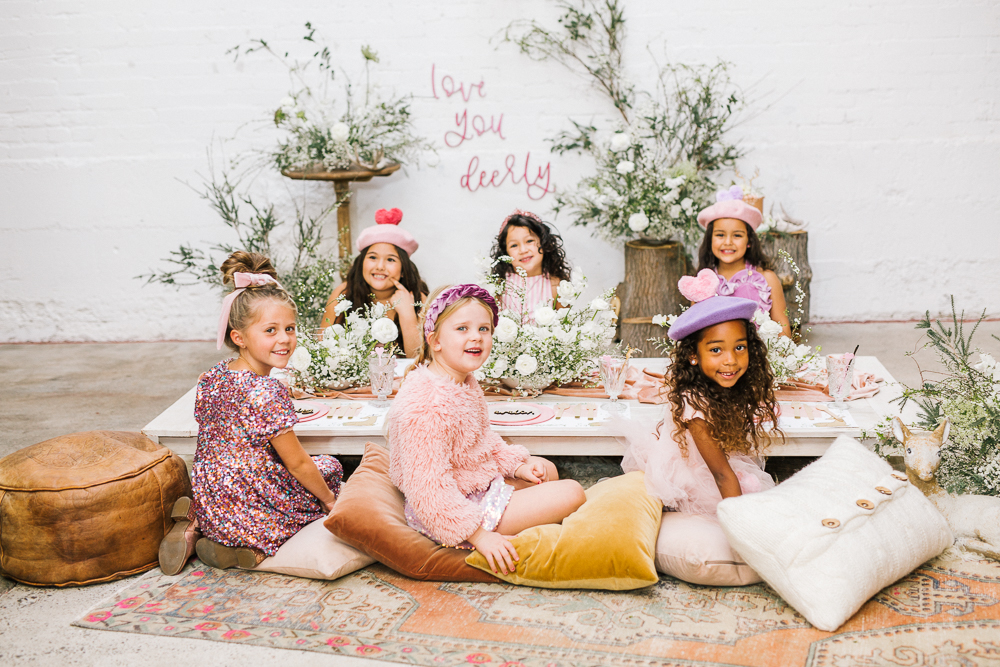 Such a cute little group!!!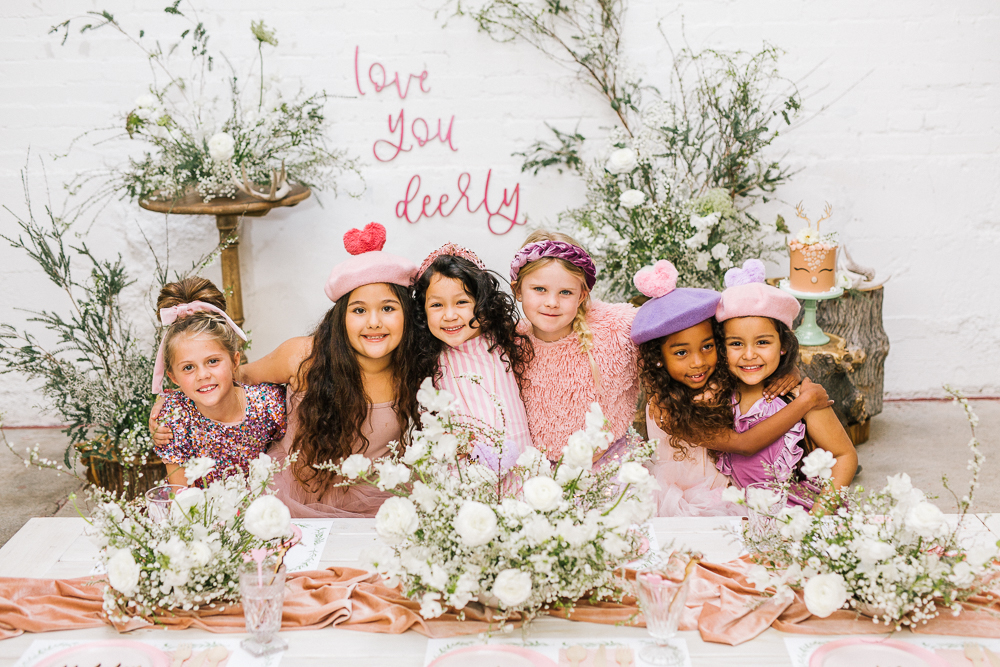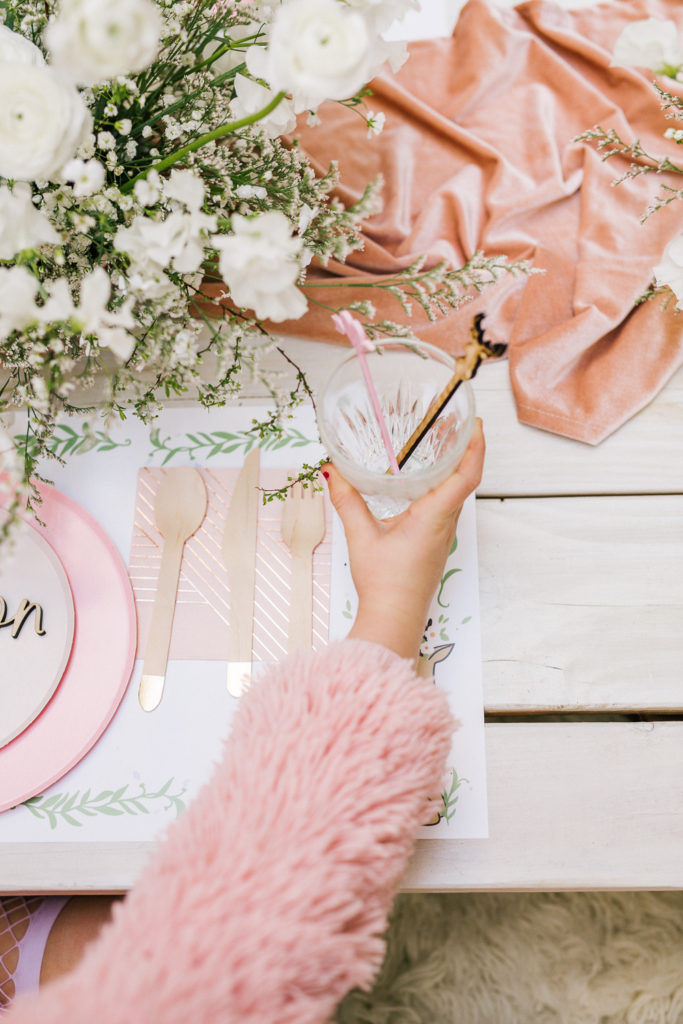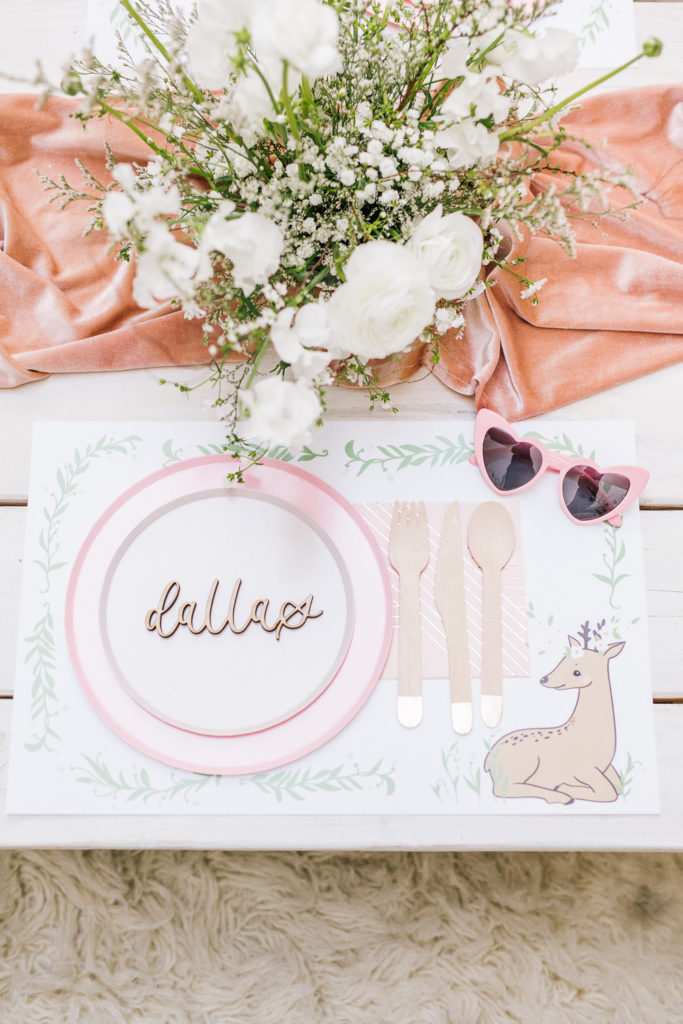 I wasn't the only fan of that sweet fawn….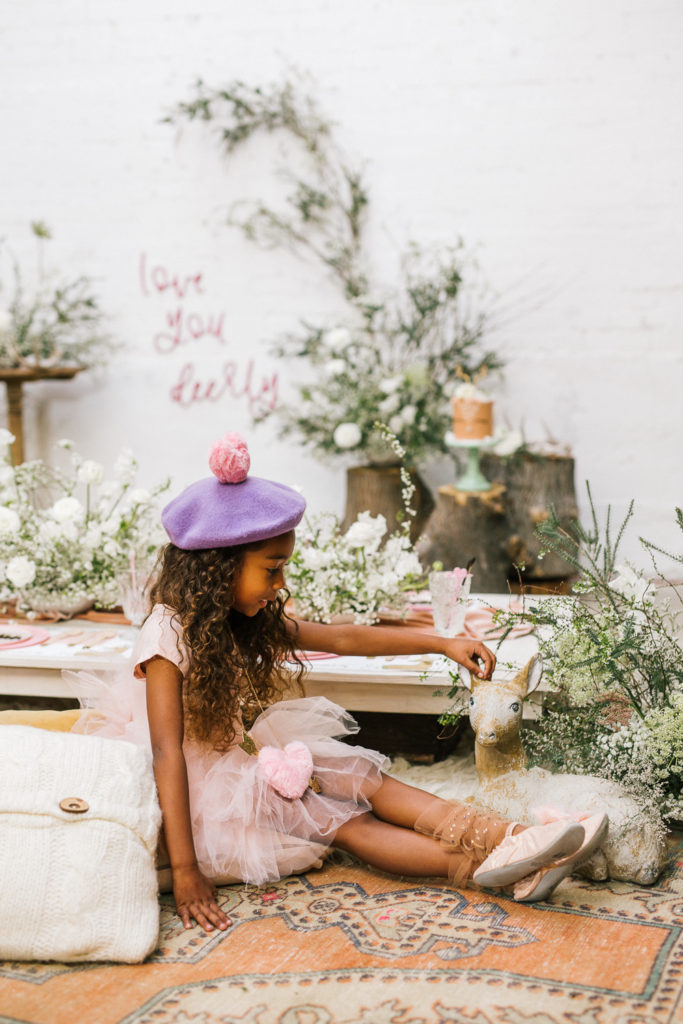 And I definitely wasn't the only fan of this cake!!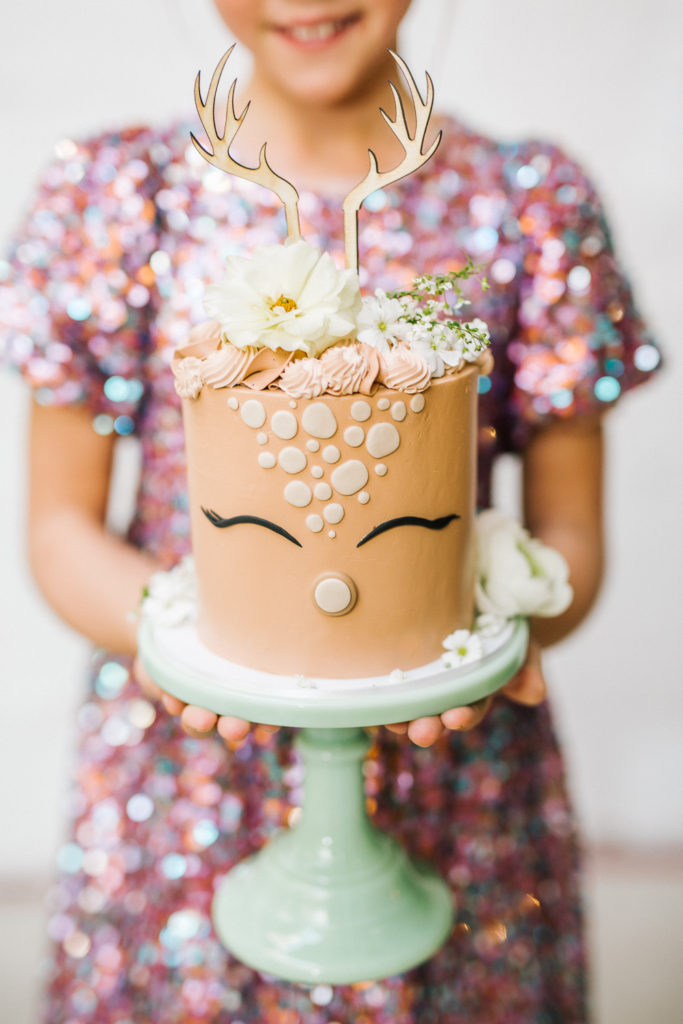 Can a 37 year old wear these adorable socks?! Asking for a friend…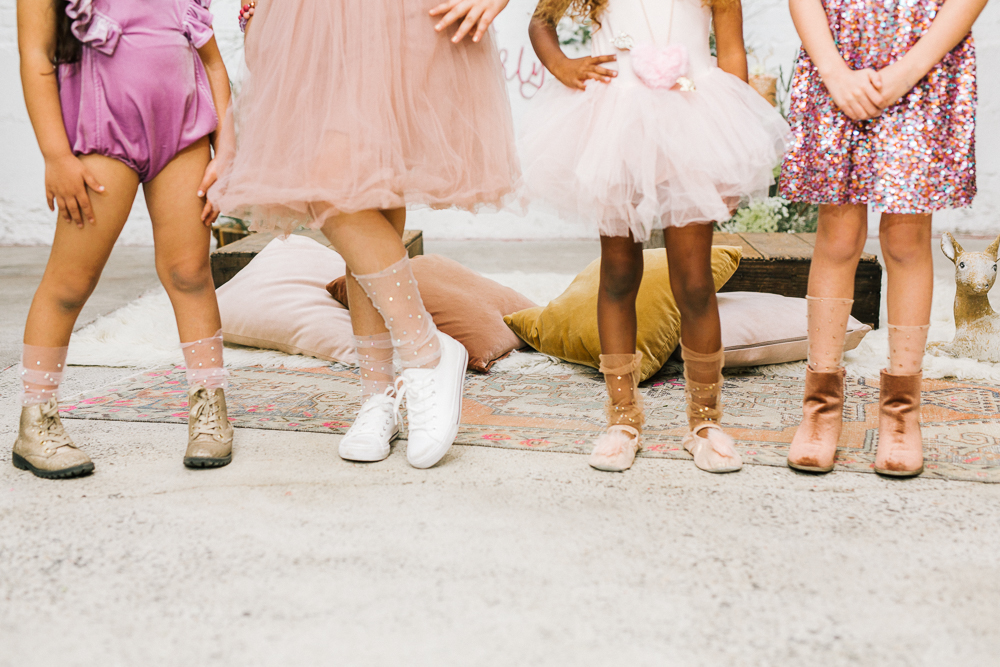 Killing me with cuteness and these fuzzy heart necklaces!!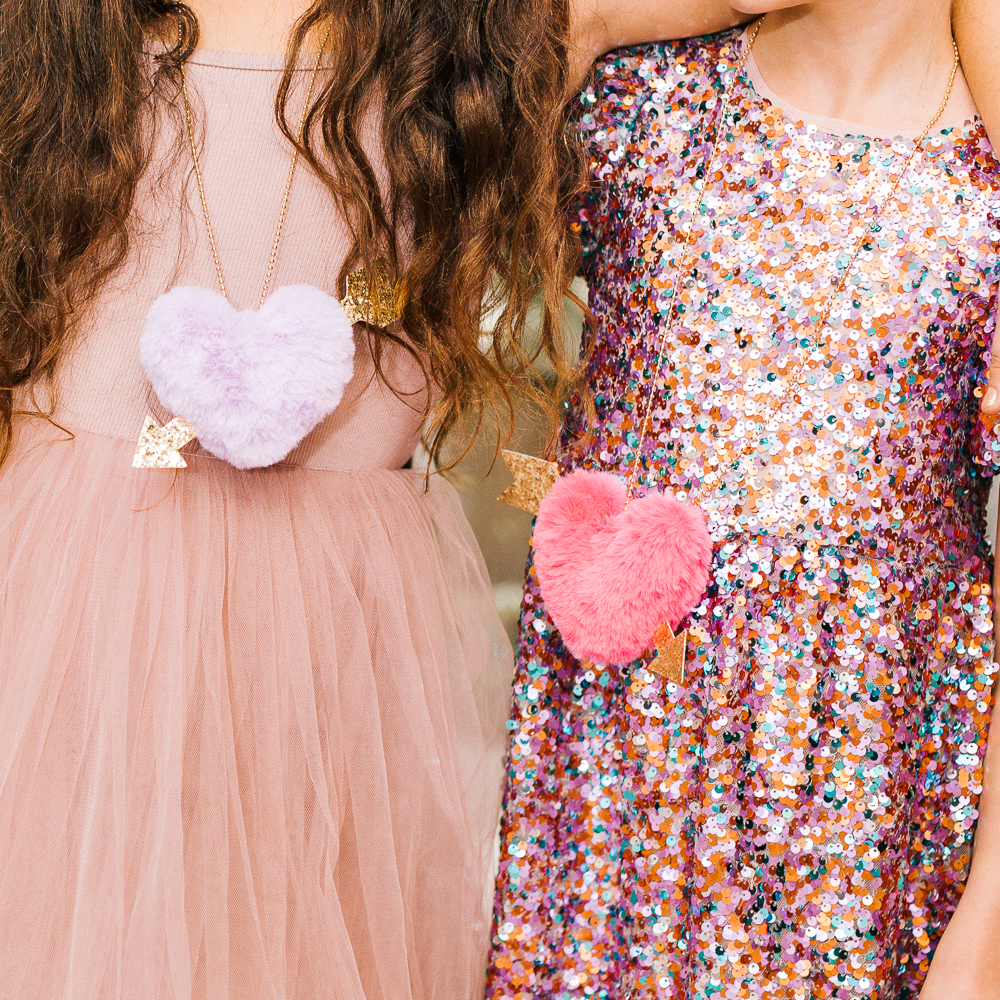 Bring it girls!!!!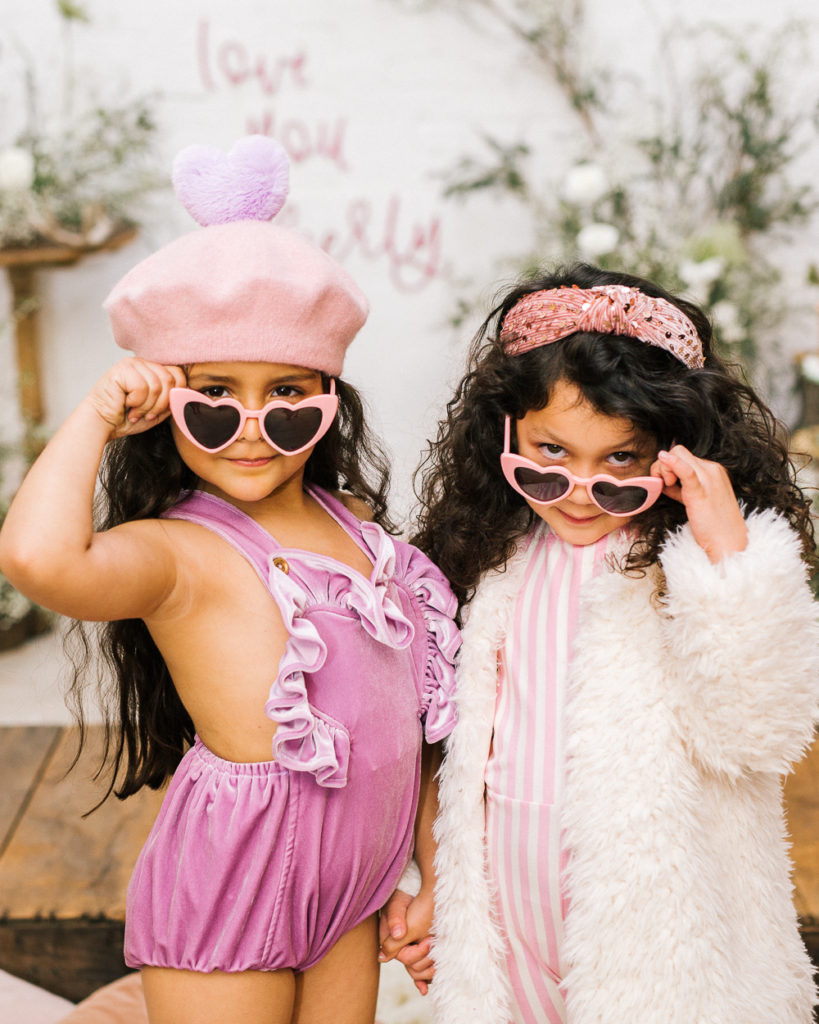 Yay for these cuties!!!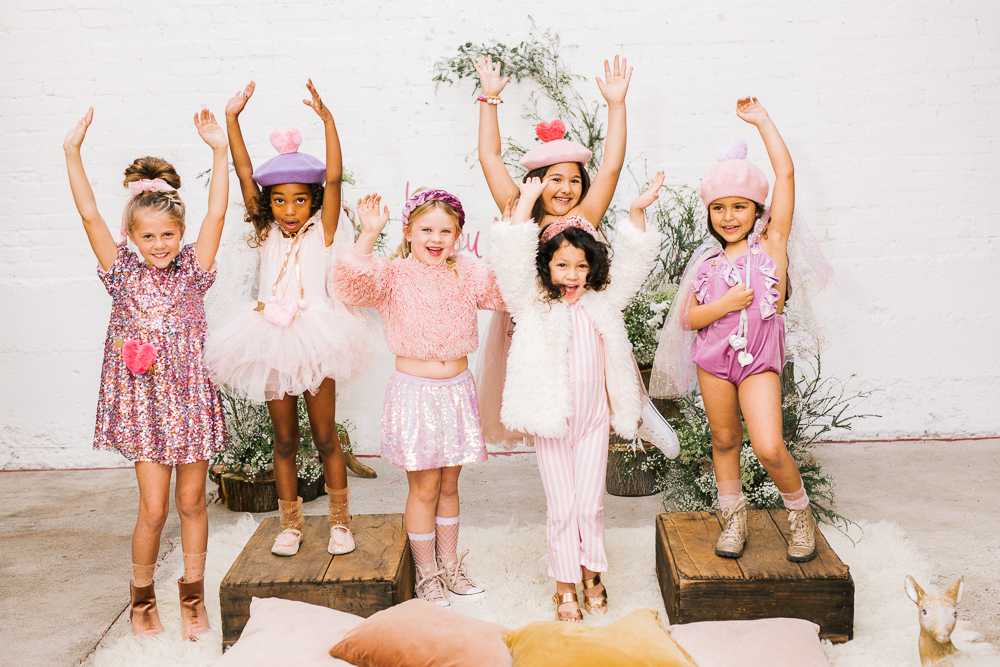 And double yay for this amazing shoot!!! Just remember, we love you deerly!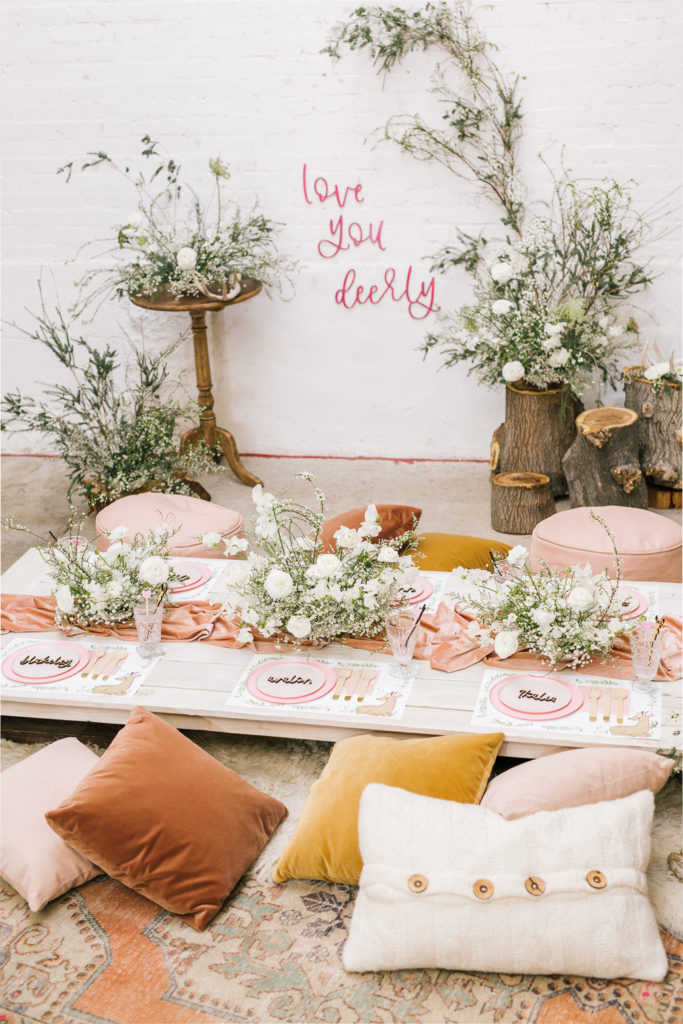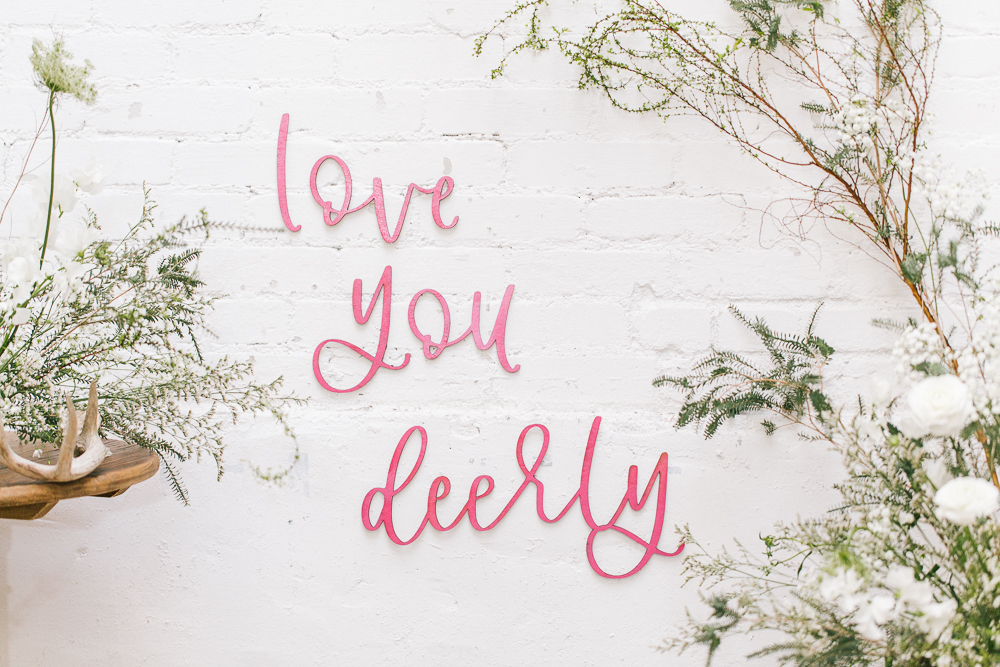 xx
Jacquelyn