Another day in October means more Halloween fun!!! I've been so excited to share this one as it has all of my favorite Halloween moments… A classic yet magical color scheme, unique spooky details, and lots of cuteness! We took this one outside to one of my favorite places, Marnie from Sweet Salvage Rentals backyard. She has so many magical spots including this area that we transformed into our own little witches lair. The theme was "I Put a Spell on You" and we summoned all of our favorite pieces from Meri Meri's Halloween collection to create this whimsical display. Keep scrolling because this one is a goodie!!
You can shop this party at the end of the post!!
Photos by my talented friend Lorin Kelly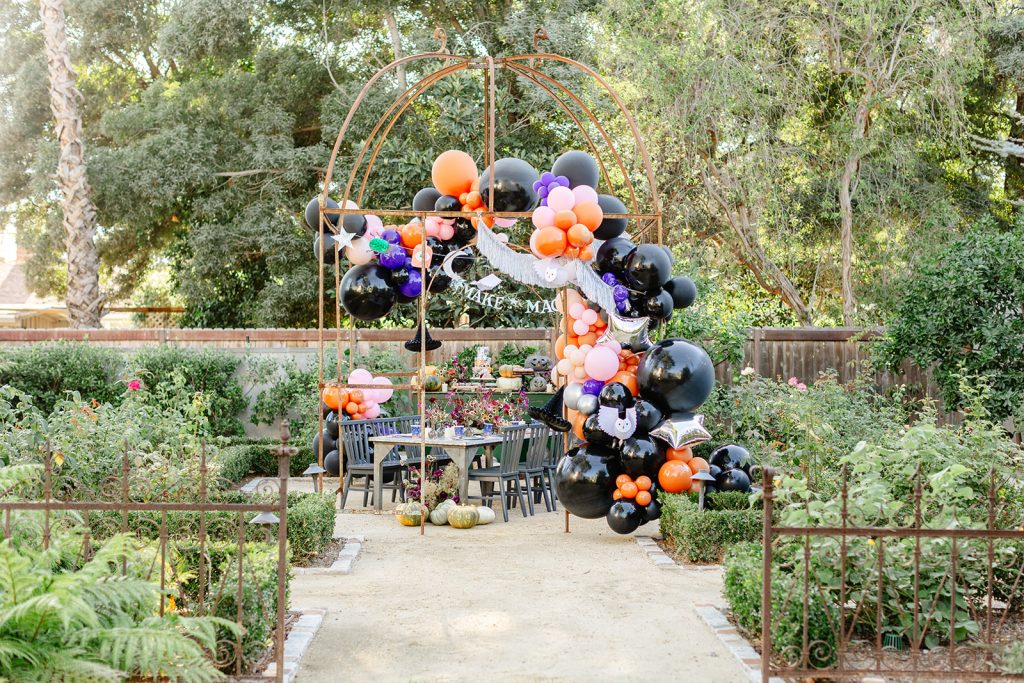 Speaking of magical, Chelcea Creative whipped up this amazing invitation for our guests along with all the pretty details! With cute graphics and a little sparkle she made invite magic! Adding in fun place cards, cute little stir sticks cut by Creative Amme, a little bit of Meri Meri's tabletop and adorable cookies from Sheila Mae – this flat lay is gorgeous! Lorin styled a few different details on our favorite Chasing Stone mats and I'm obsessed!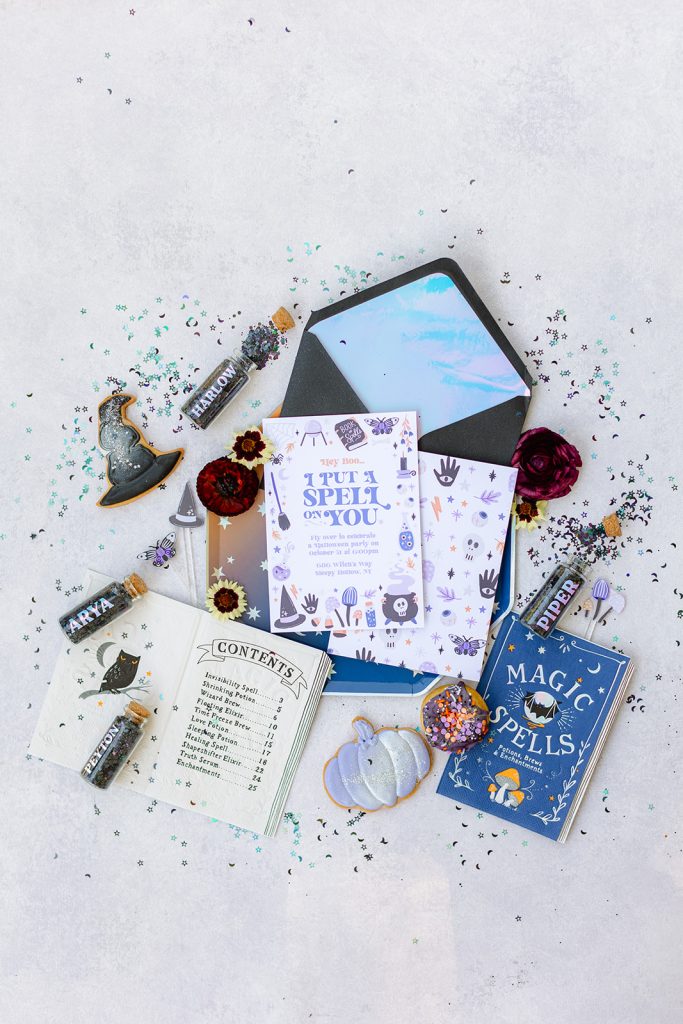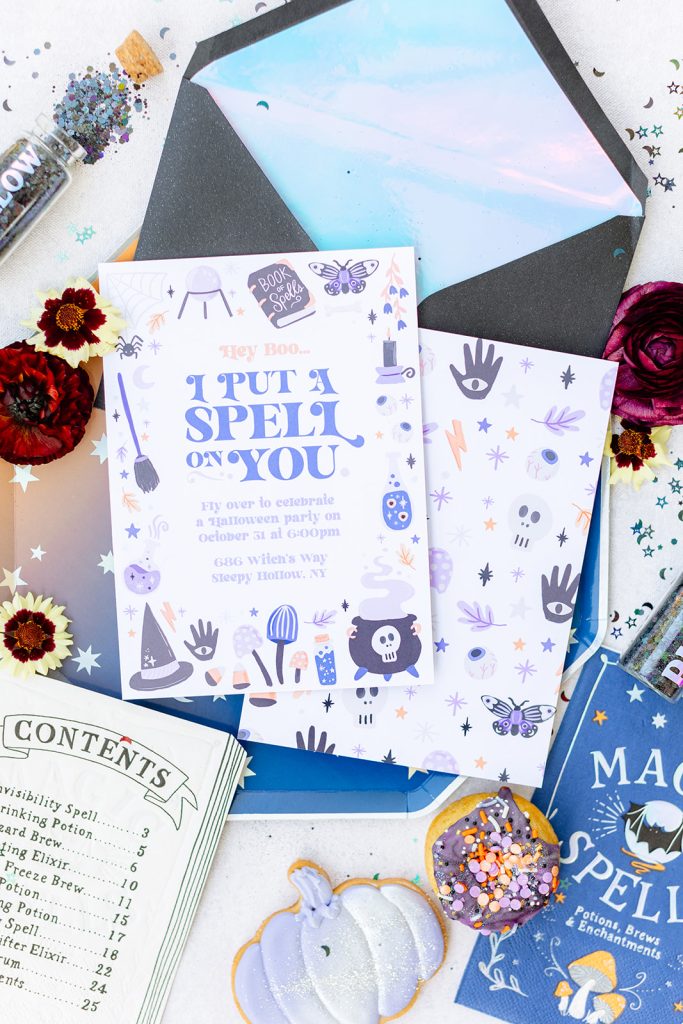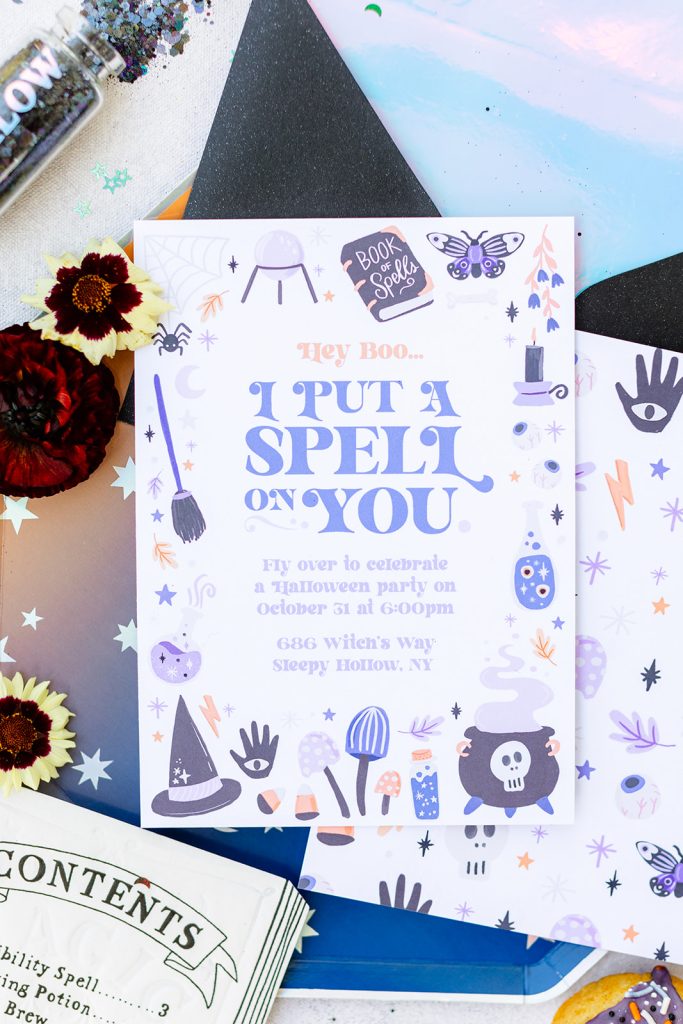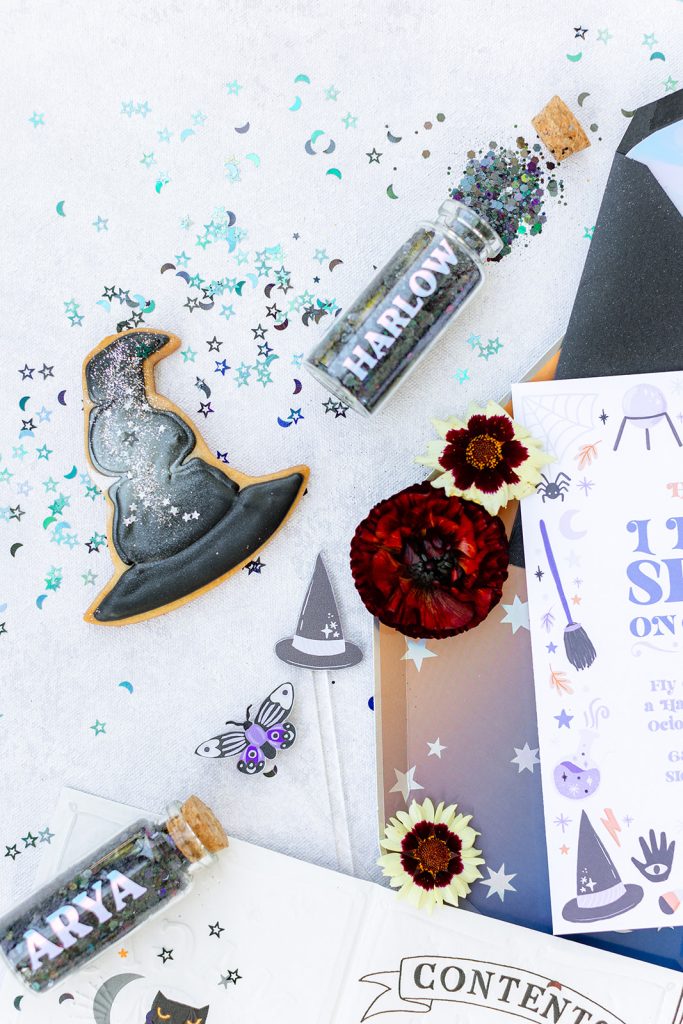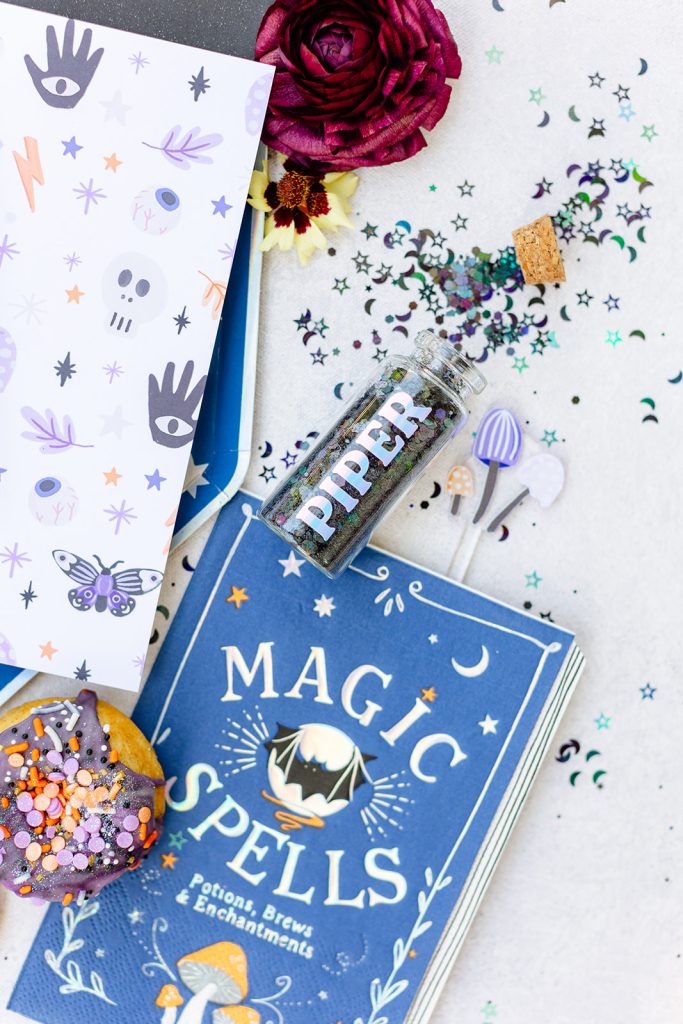 How adorable are these potion plates from Meri Meri?! I also LOVE the book napkins – so unique! We are spell ready…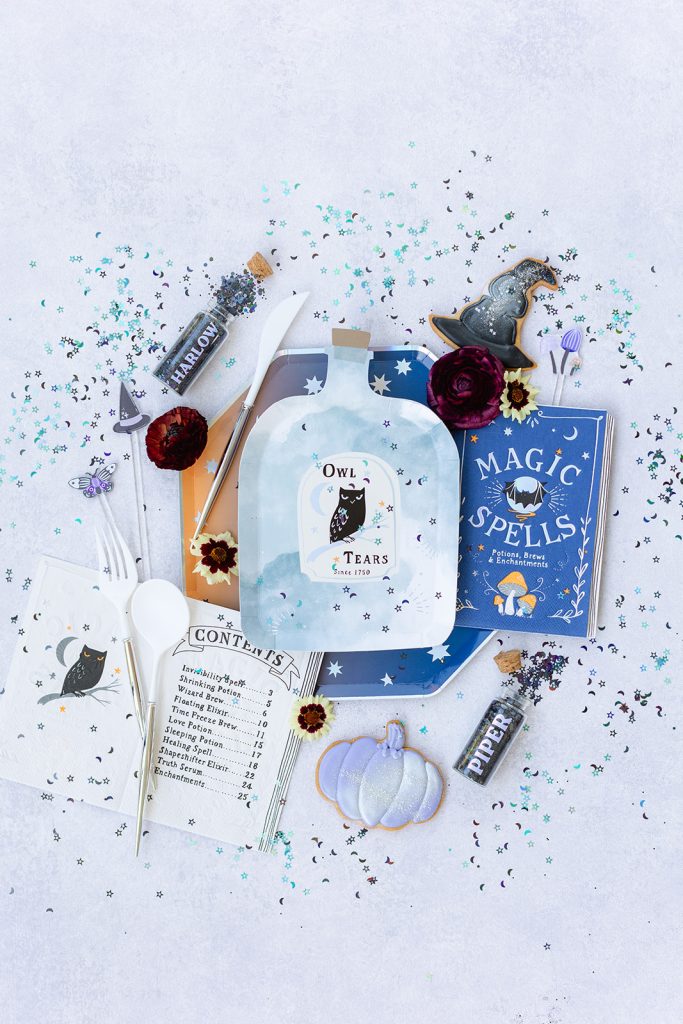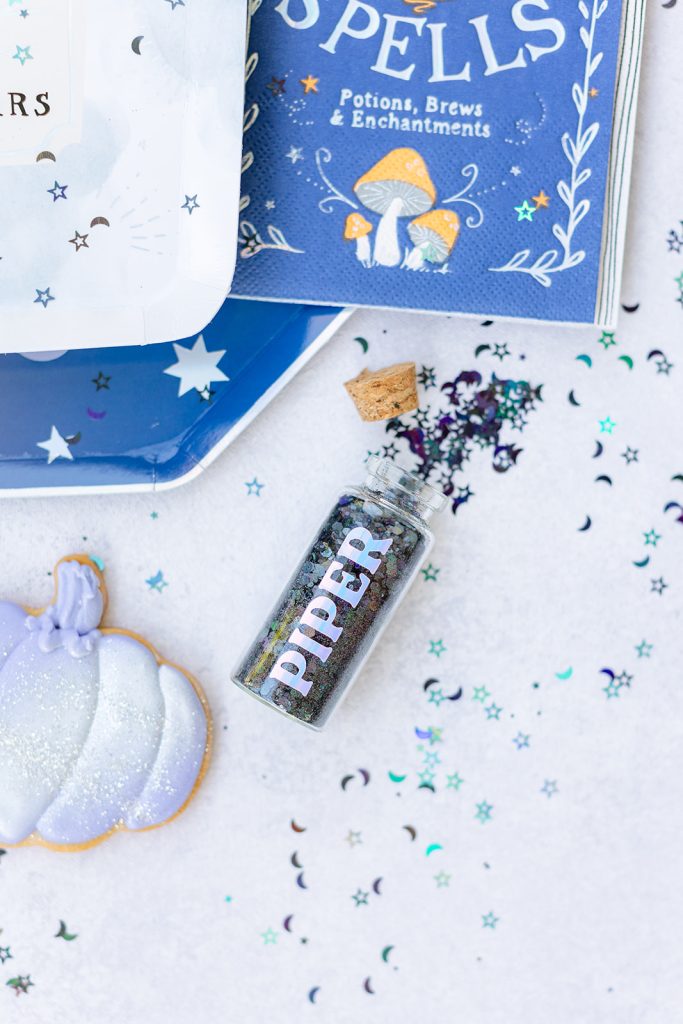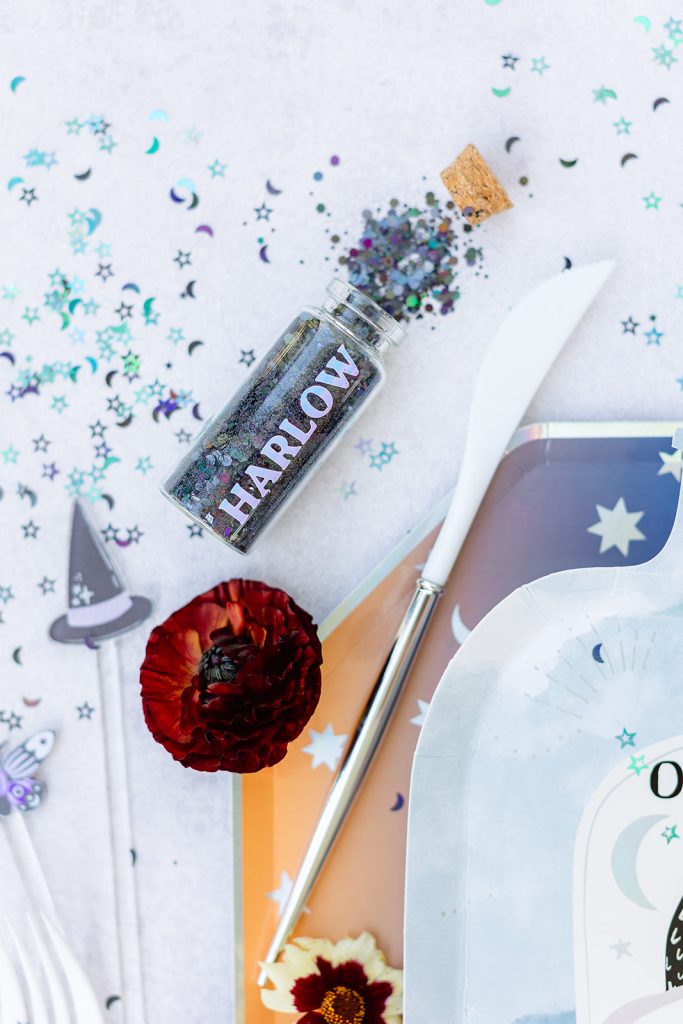 This set up was so darn cute! The Pop Shop adorned this vintage gazebo with her amazing balloons and we added Meri Meri's silver fringe garland and Make Magic garland as well. With those fun colors and extra details it created the perfect little space for our little witches to enjoy a party.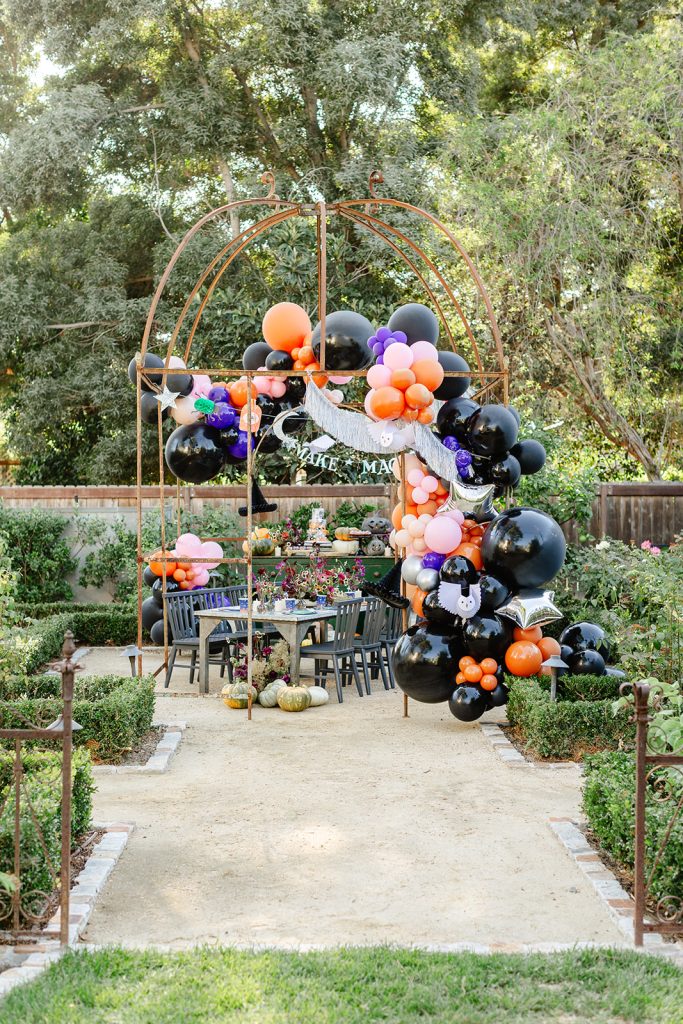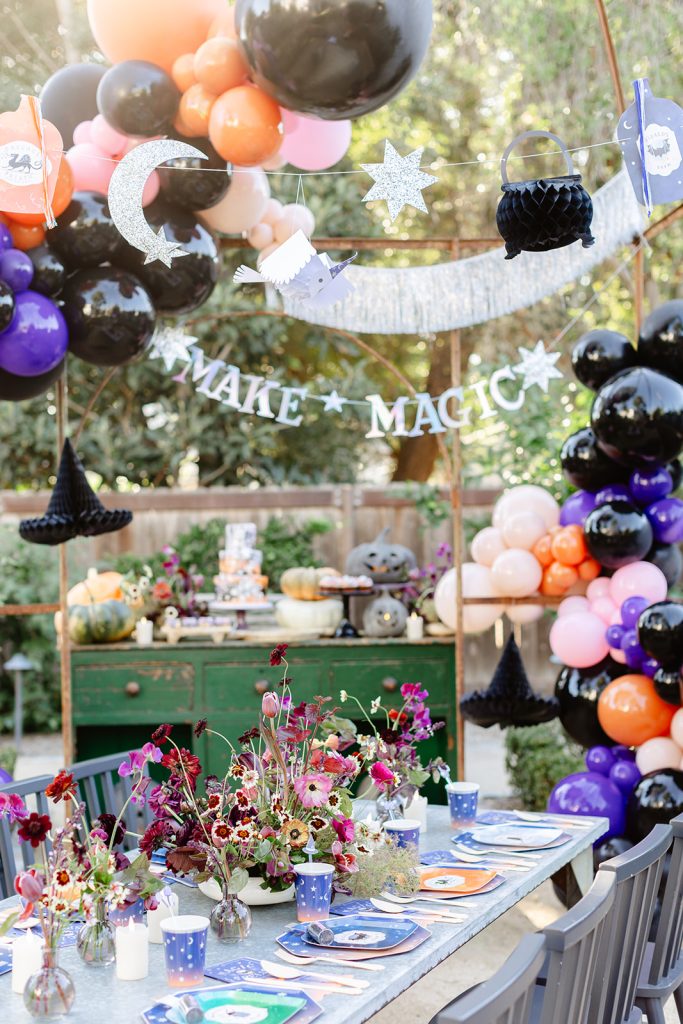 The table was set in the most magical way! Meri Meri's ombre star plates, cups and napkins were laid out with their potion plates and spellbound book napkins layered on top. I used this pretty flatware to go with it all and Chelcea Creative's place cards & stir sticks laser cut by Creative Amme were the perfect details. I especially love the place cards and so did the kiddos, little potion bottles filled with sparkles! Of course Earth & Grace's amazing florals were the final piece to the puzzle, aren't they gorgeous?!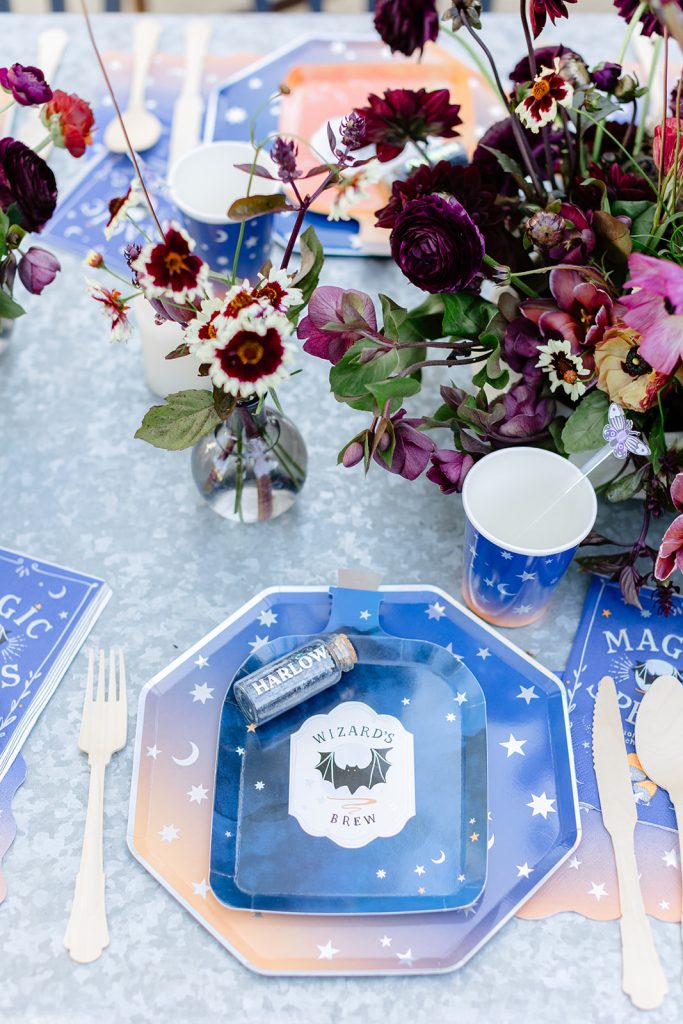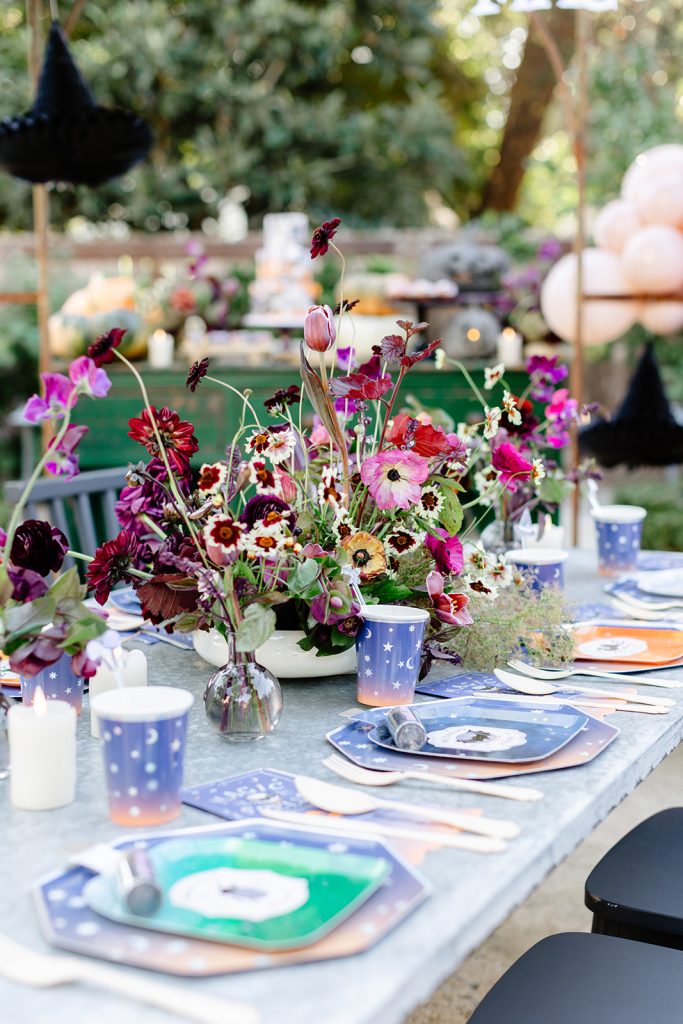 Sweet Salvage Rentals had the perfect table and chairs set out for the little witches, that vintage metal table looked so cute in our set up! She also had all of the pumpkins ready from her mother's garden.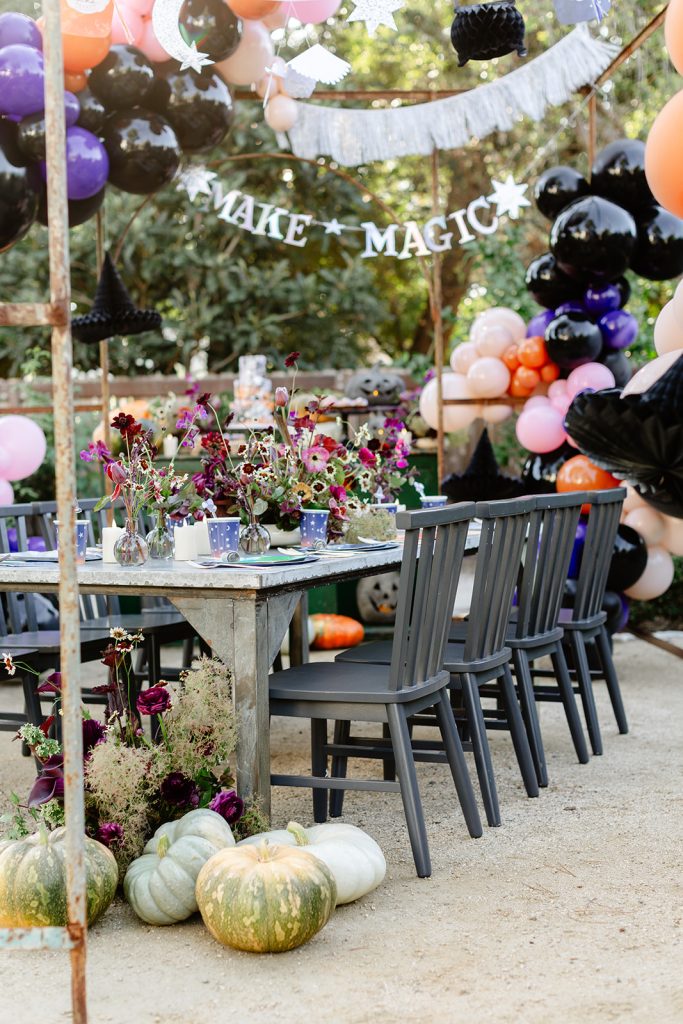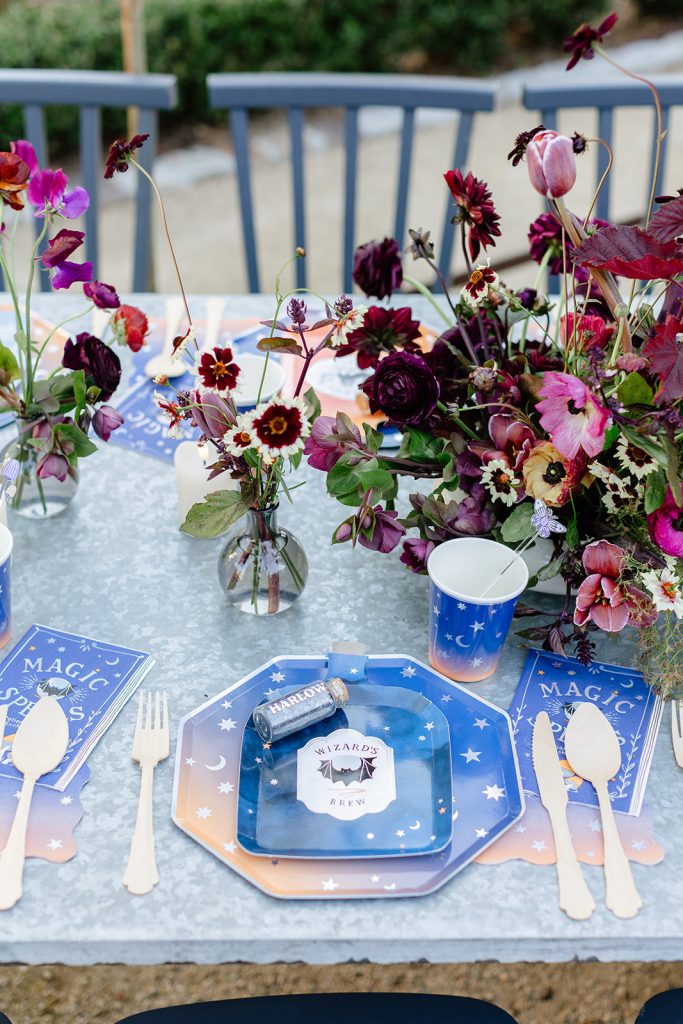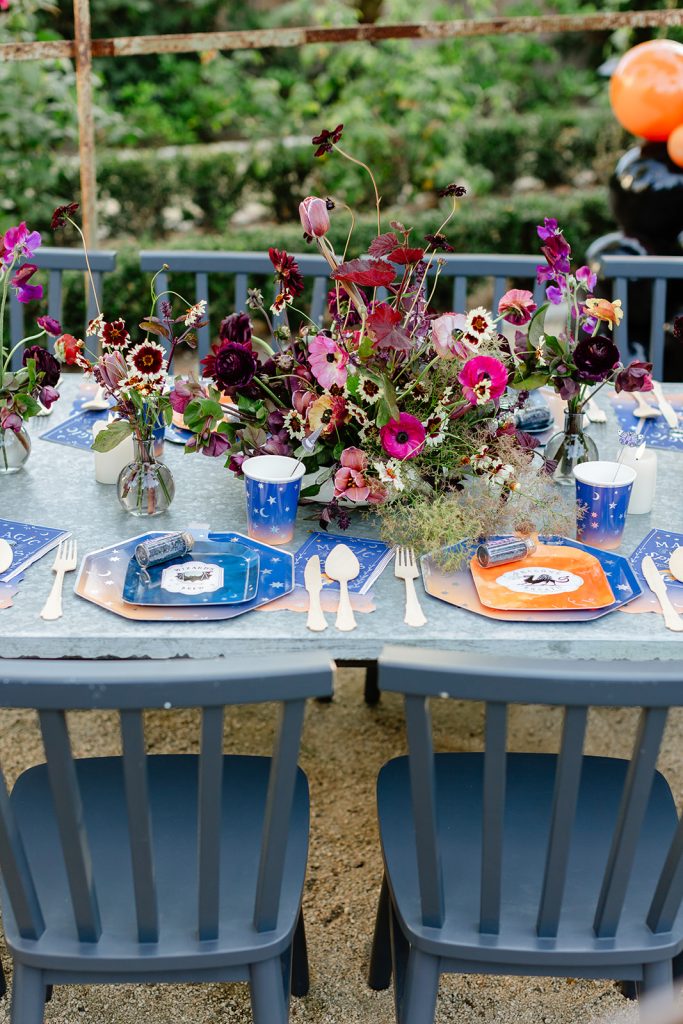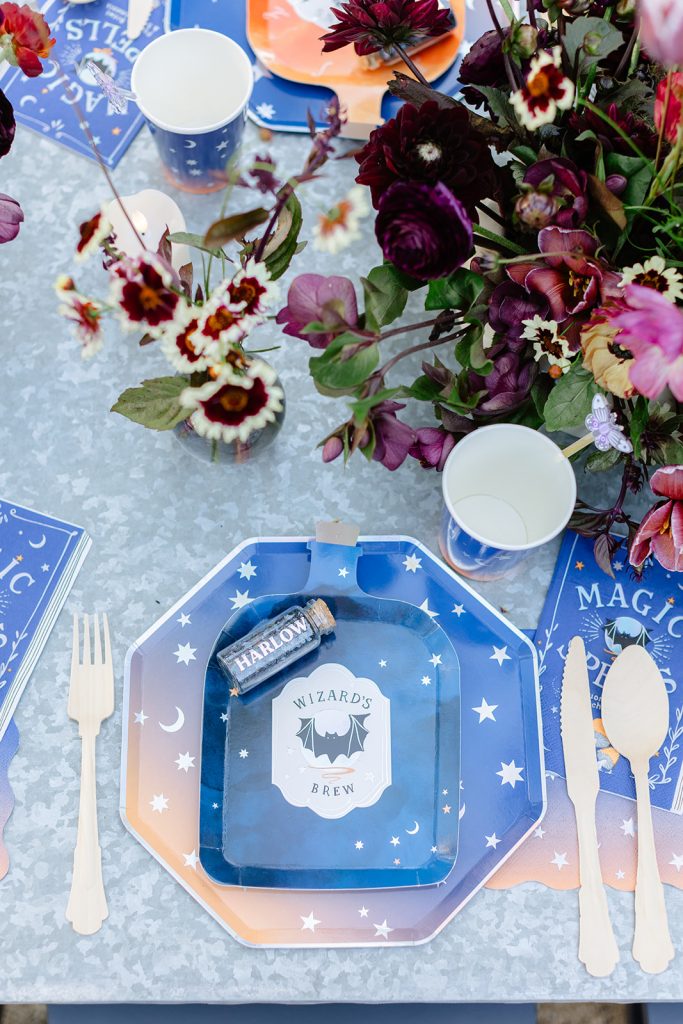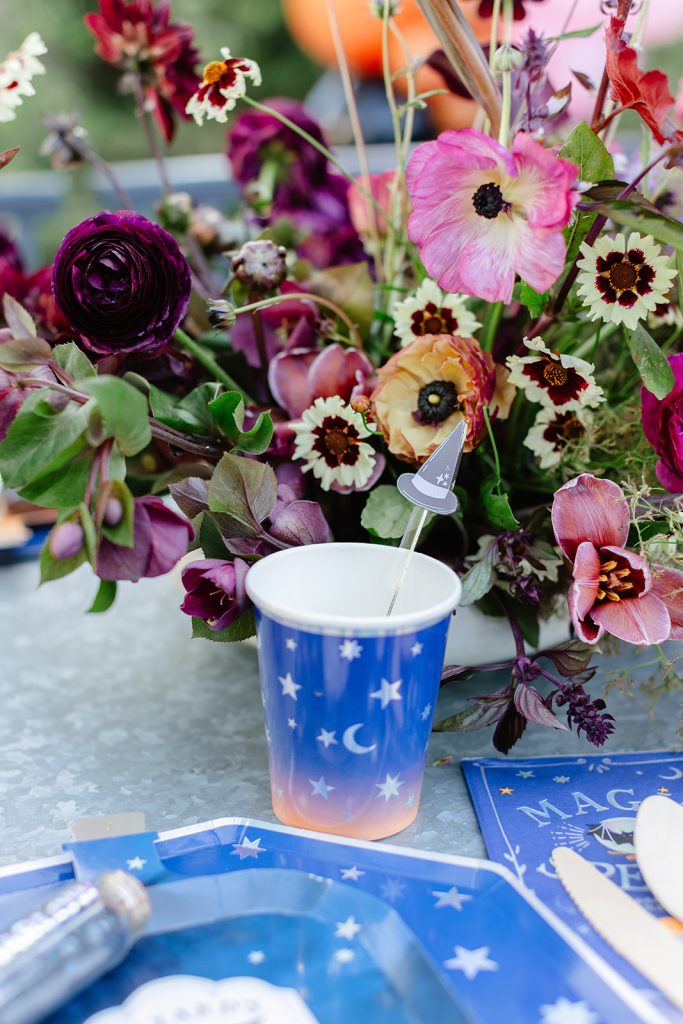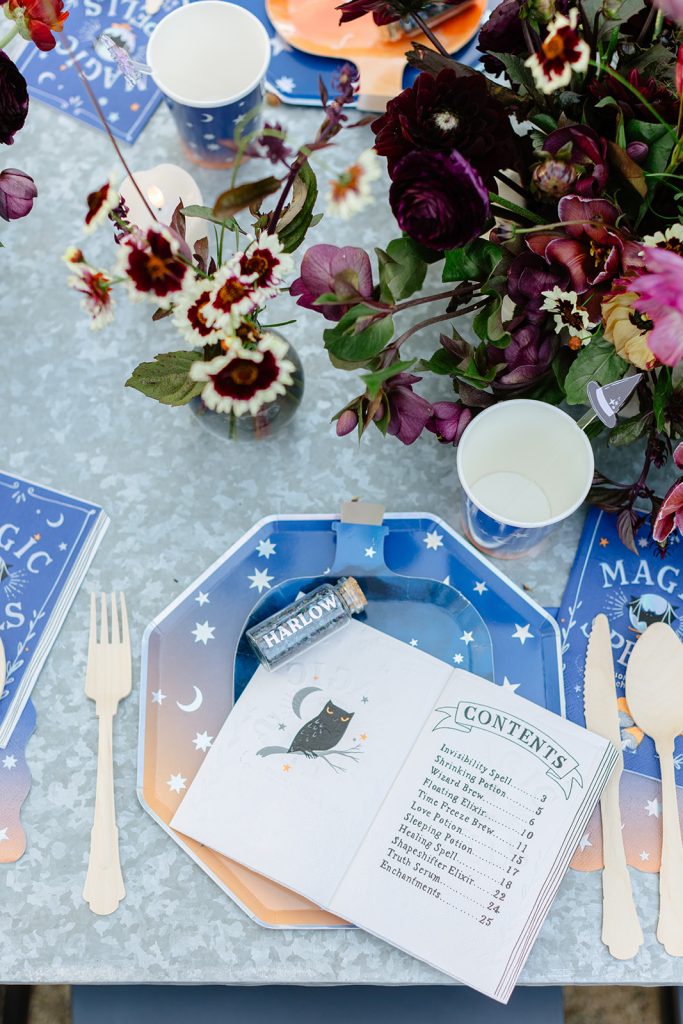 So darn magical! I can't get enough of it all!!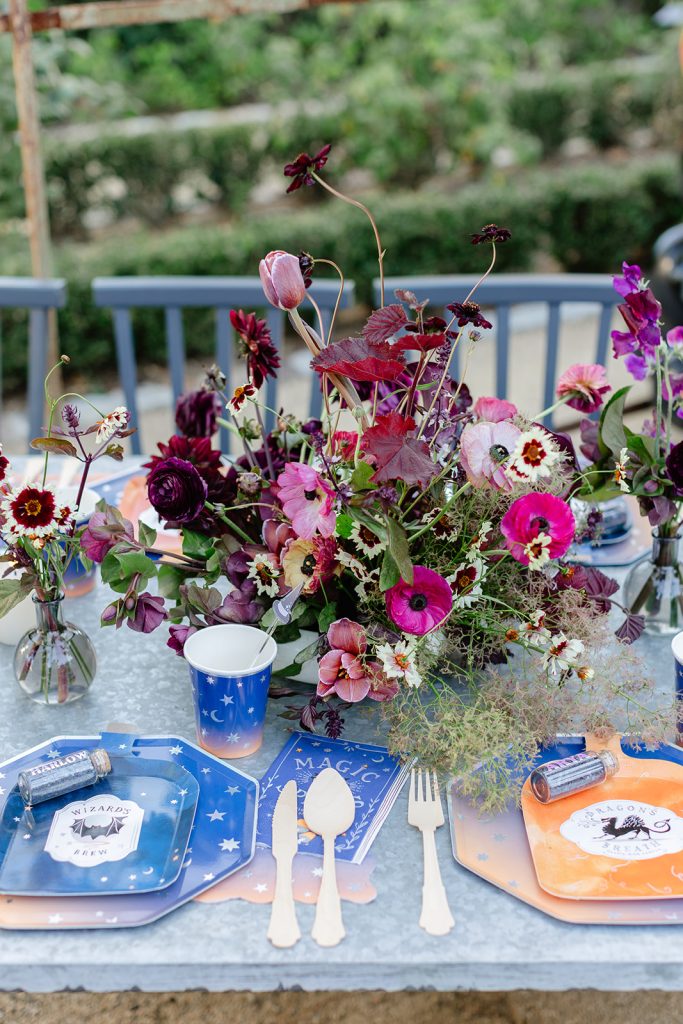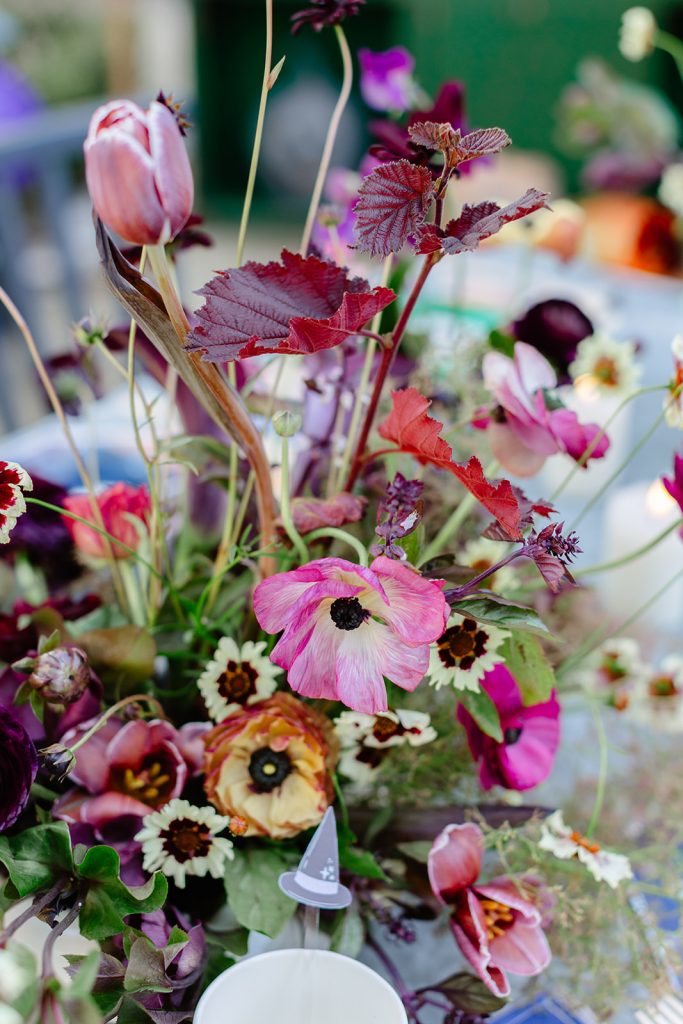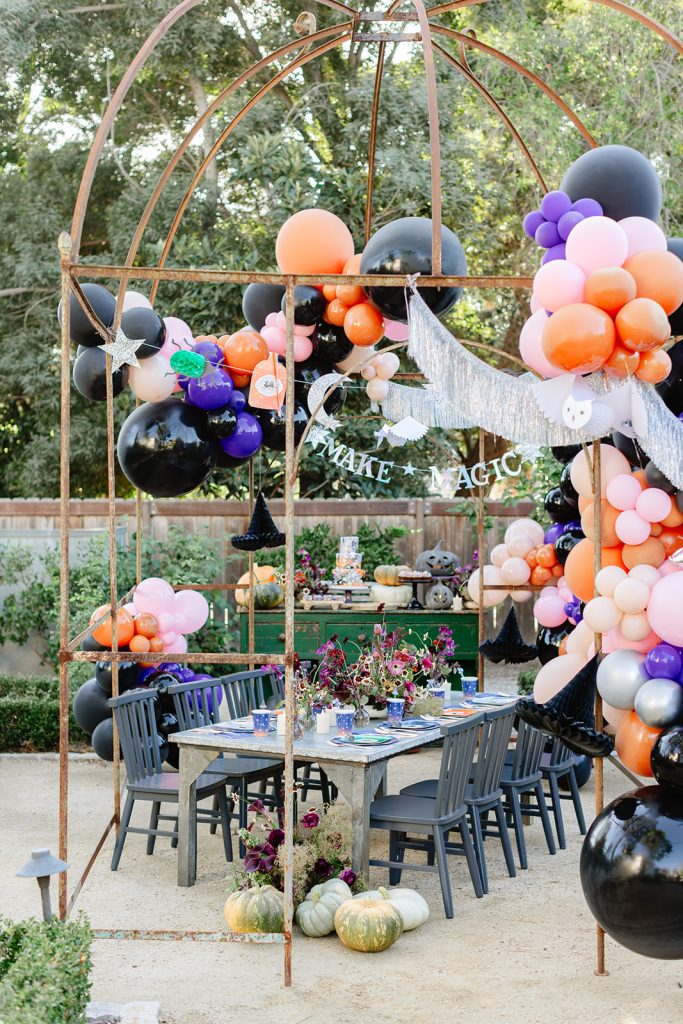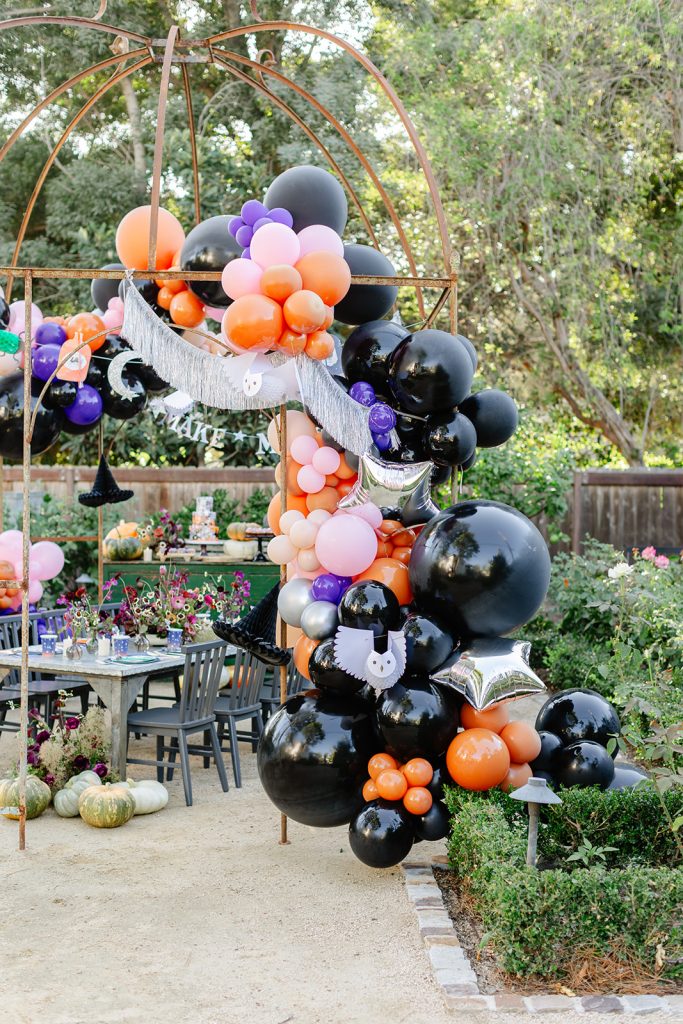 More cute accessories from Meri Meri like the witches hats and owls were added to the balloons… Keeping things fun and enchanting all at once!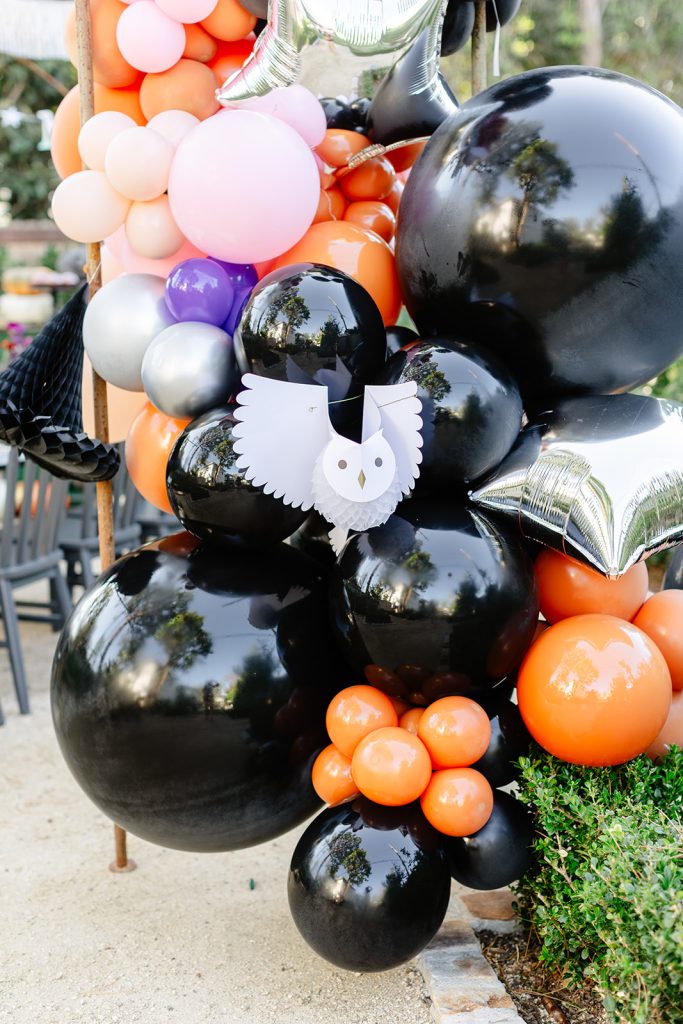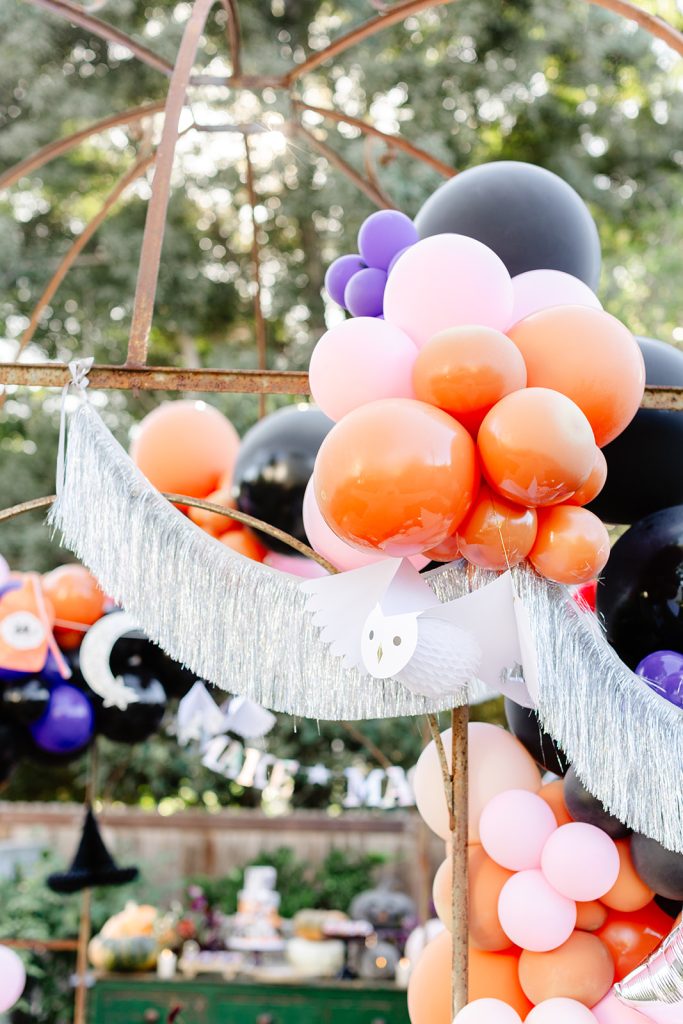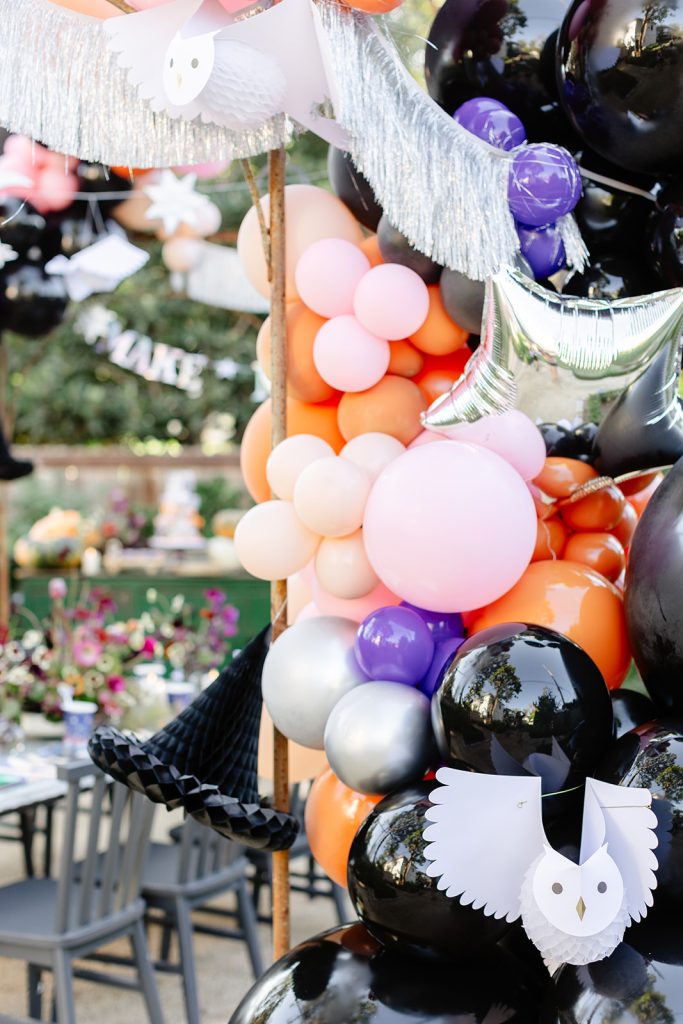 I spy our sweet little dessert set up in the background, and it's adorable!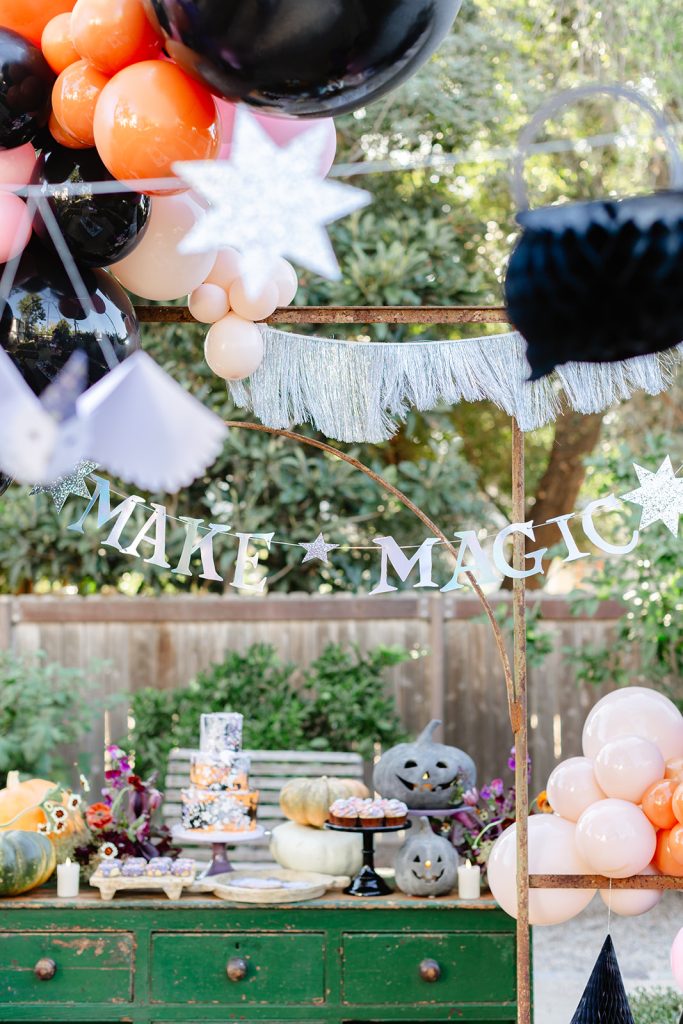 Danielle Keene of Sheila Mae does it again wow'ing us with her talent! That magical cake, and all of the other adorable desserts from cookies to cupcakes to donuts would have any little witch excited!! Everything was laid out on the perfect green vintage dresser from Sweet Salvage Rentals and I love those candles and Pottery Barn pumpkins that we added. It's all so eerie and cute all at once!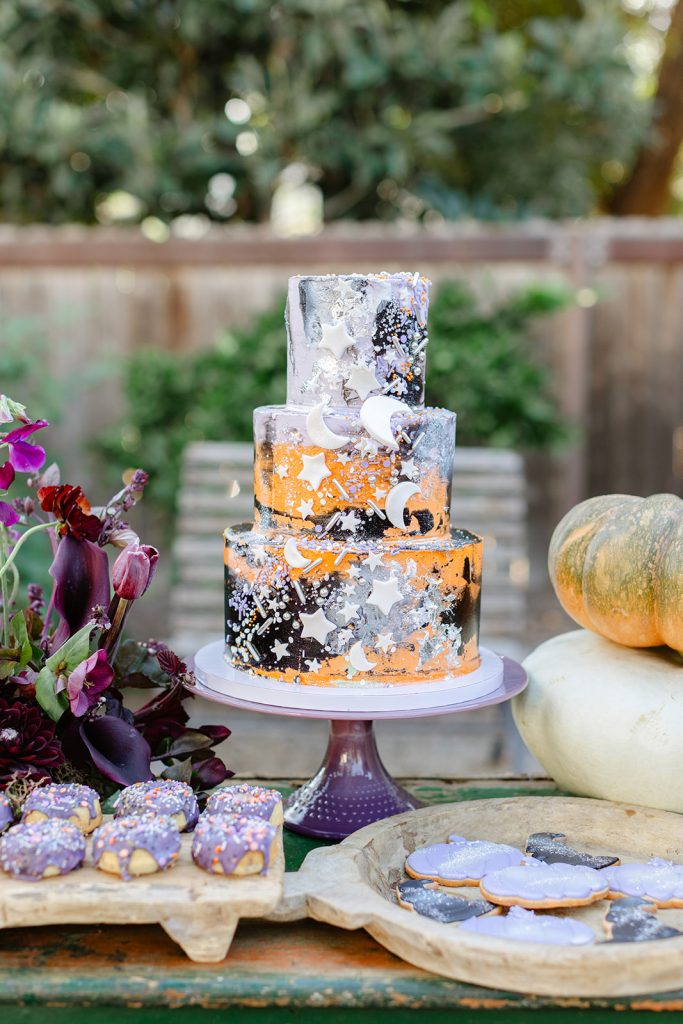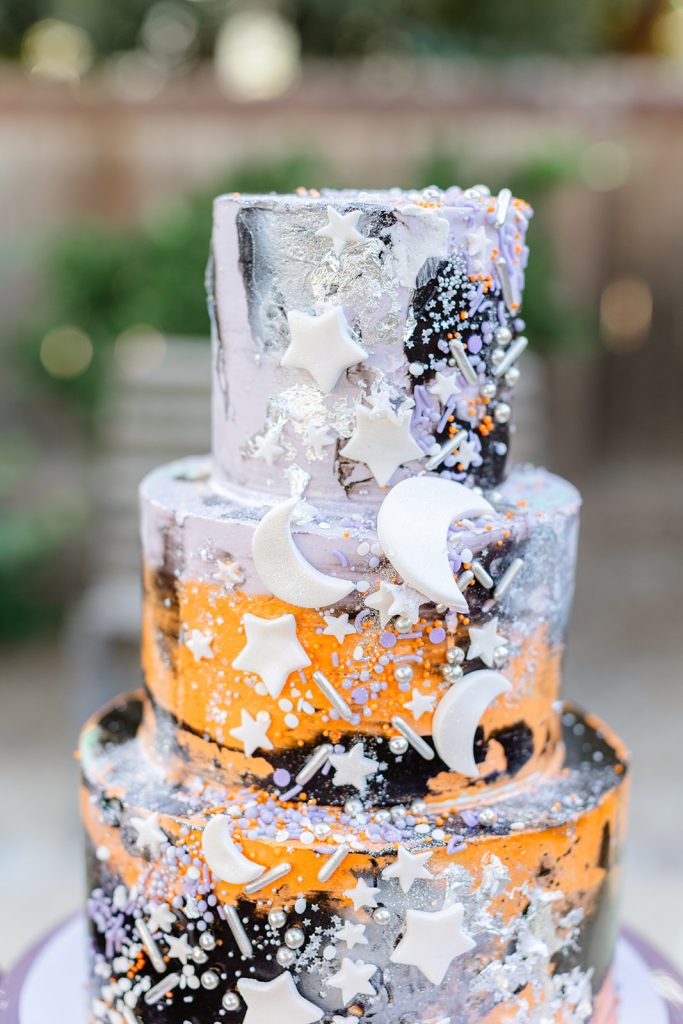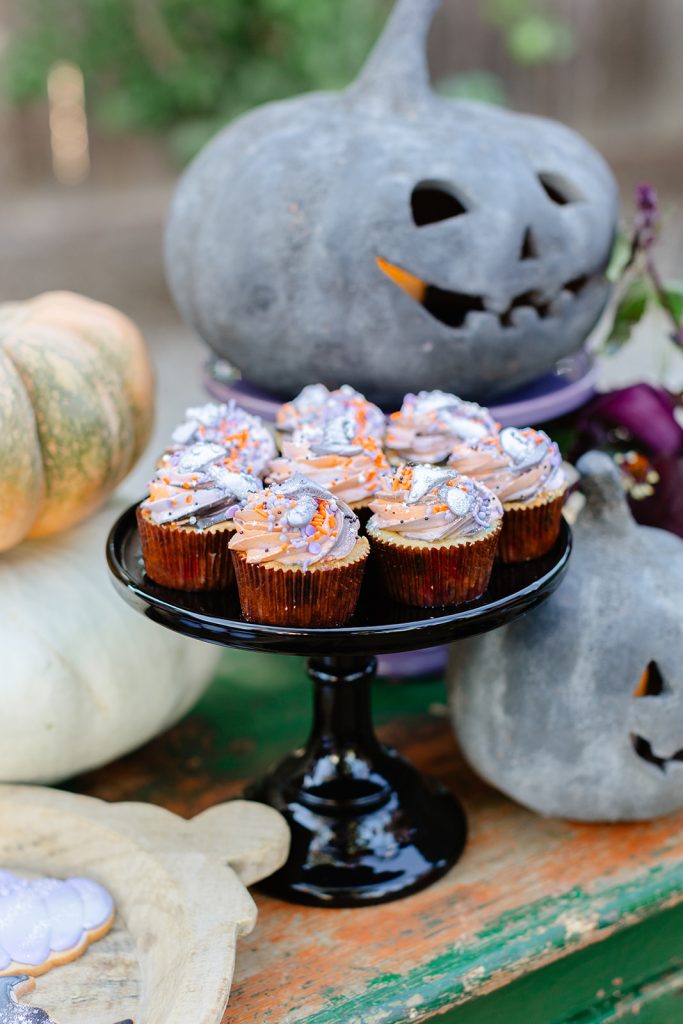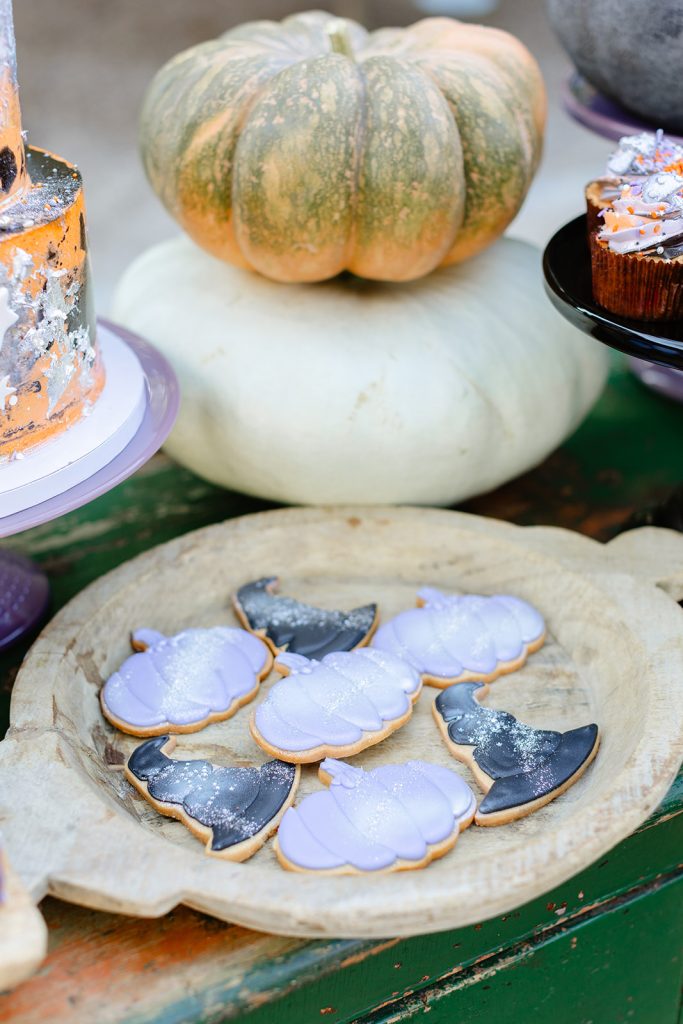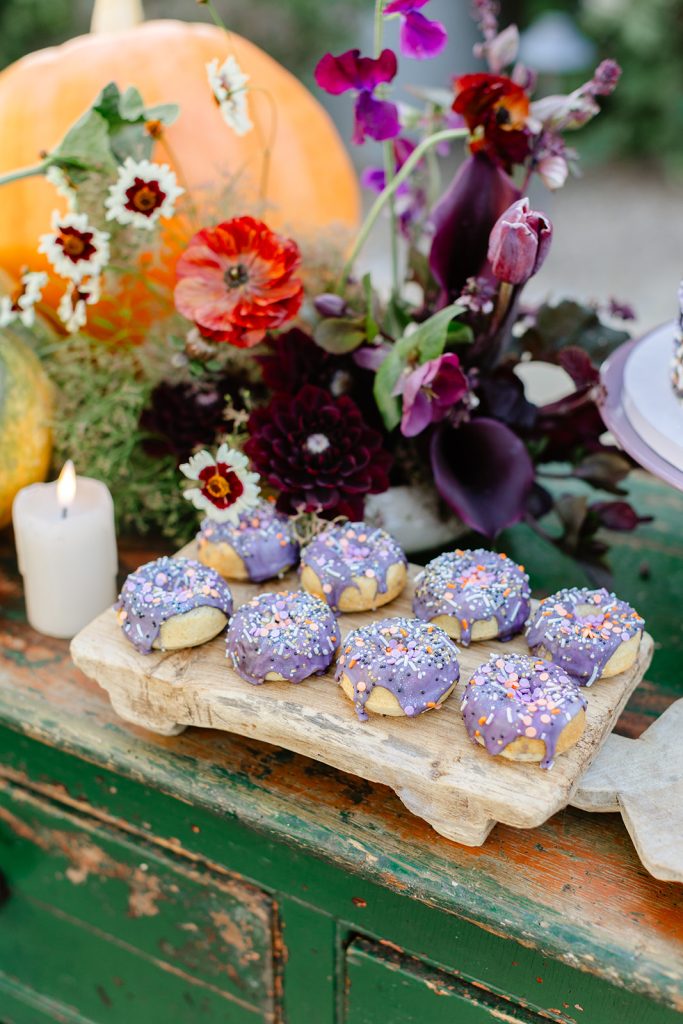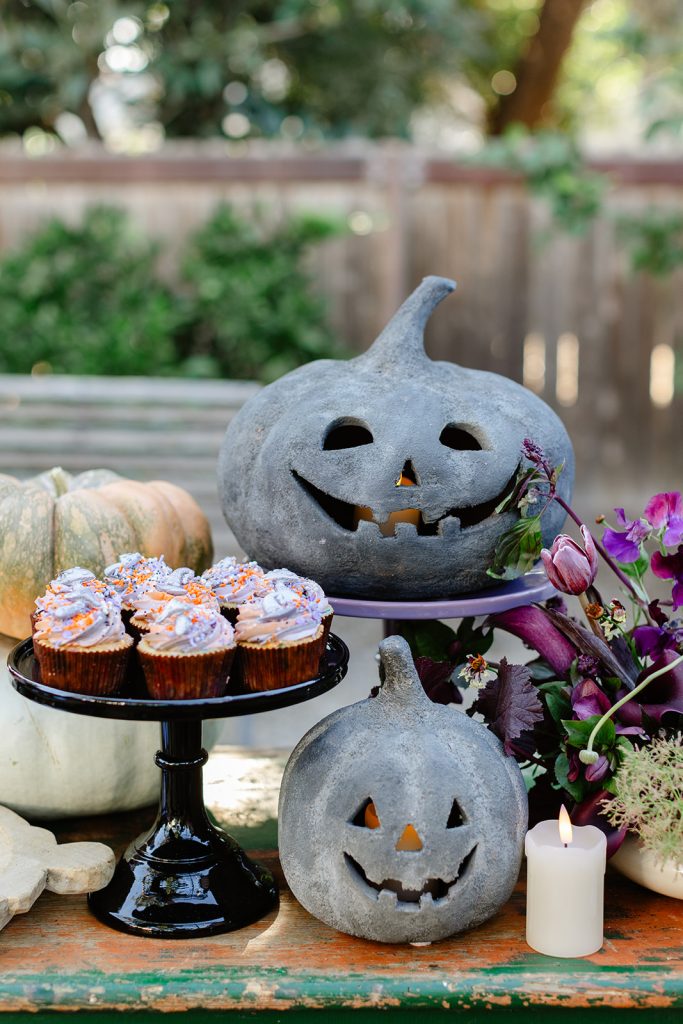 Time for this little coven of witches to party!!! These cuties were all dressed in Wild & Rae and styled by Vanessa, the owner. We added a few little accessories from The Daydream Republic as well and they had so much fun being witches for the day!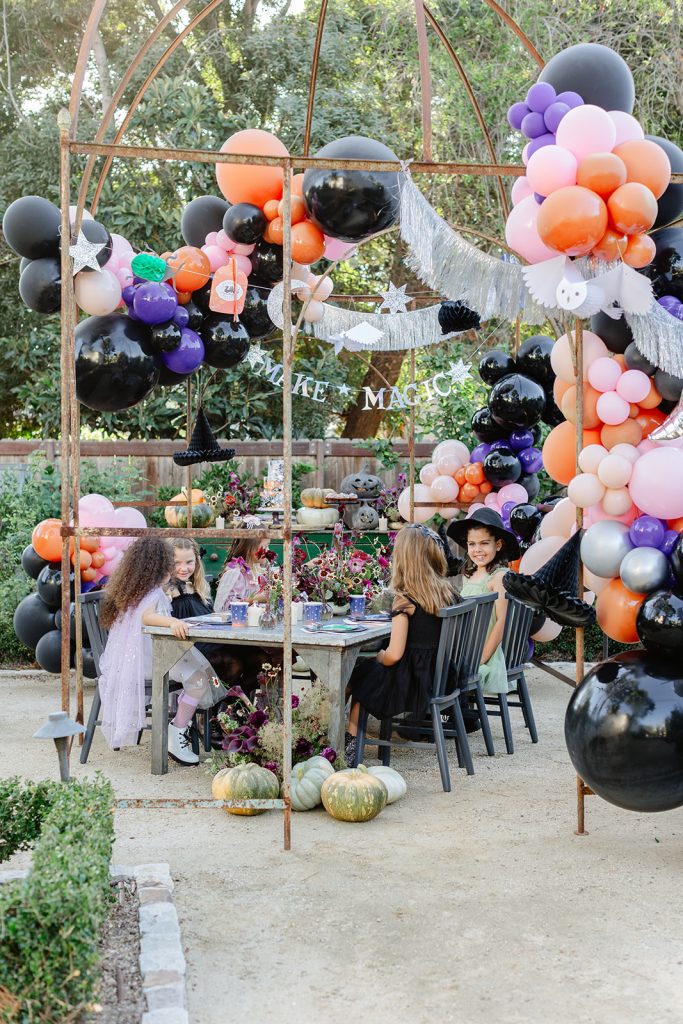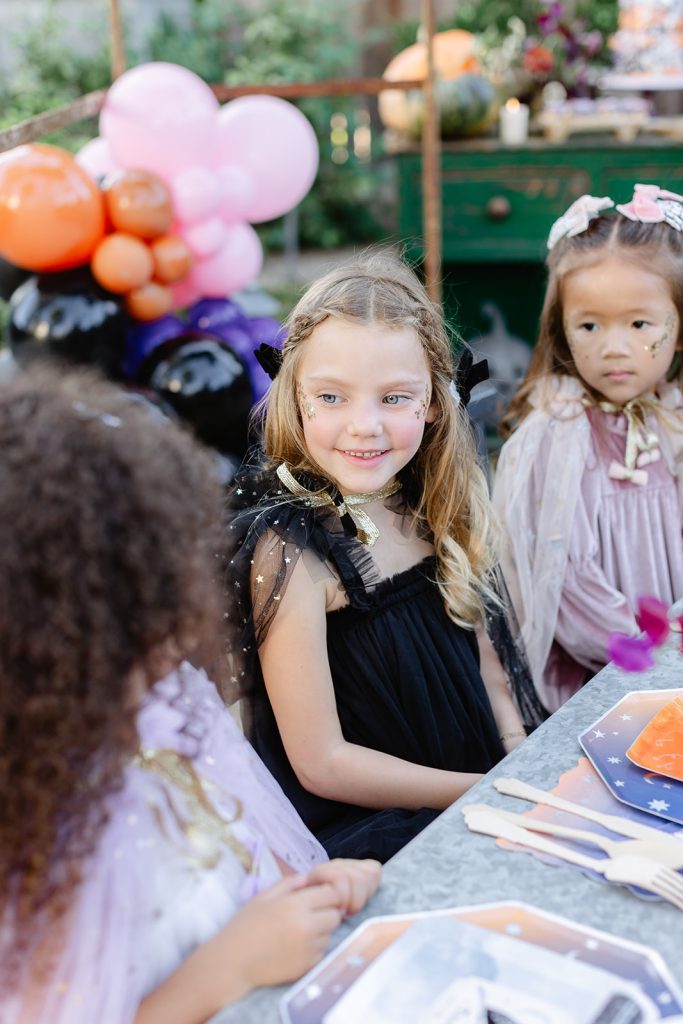 Cheers witches ;)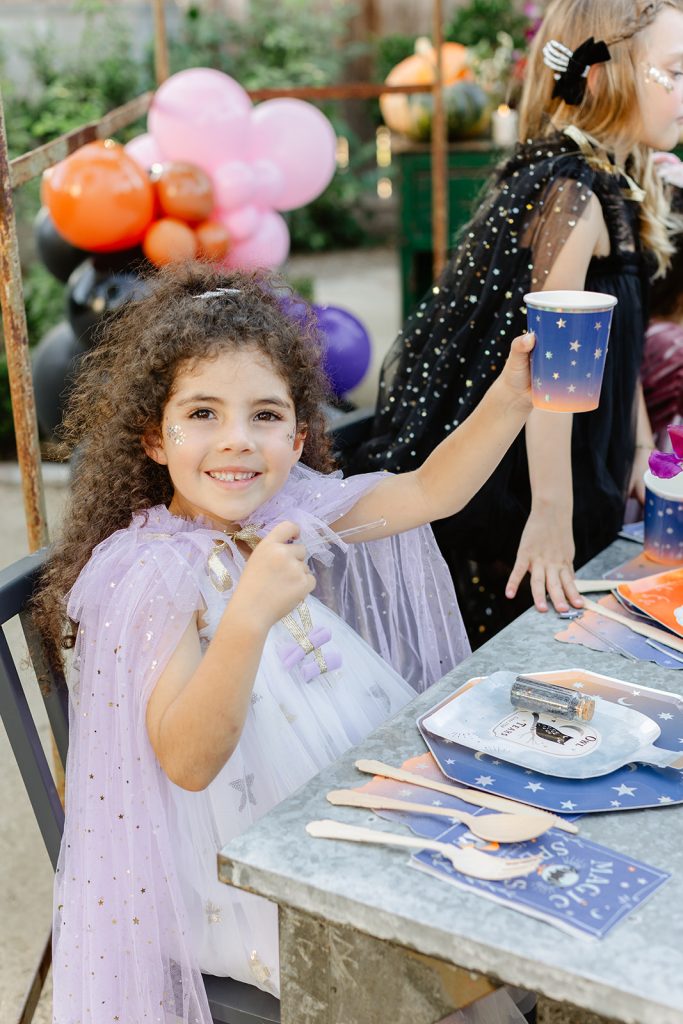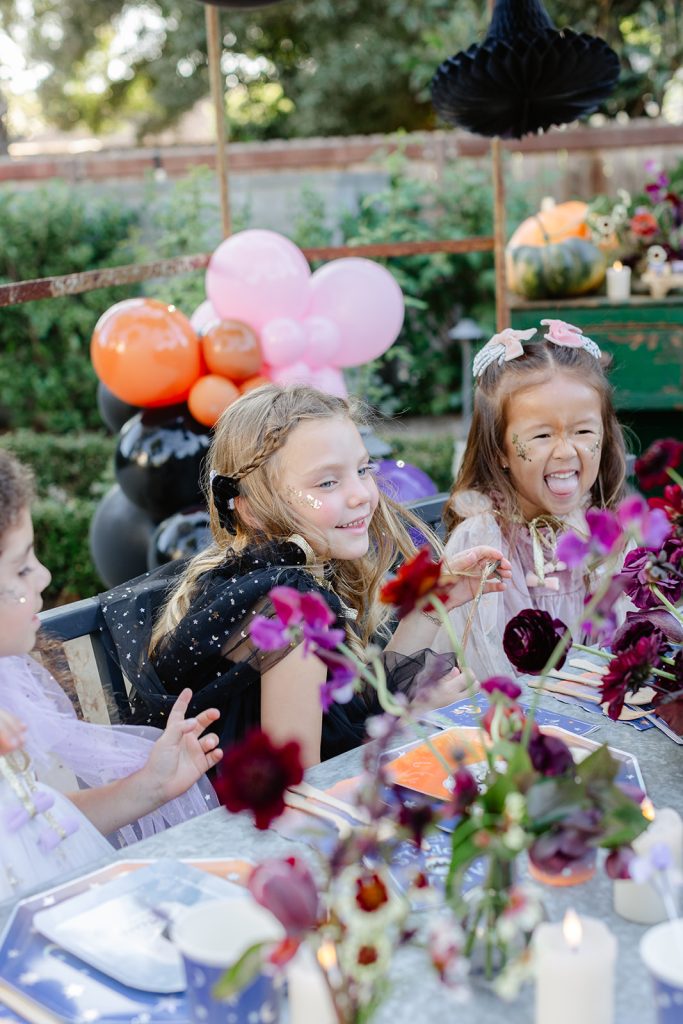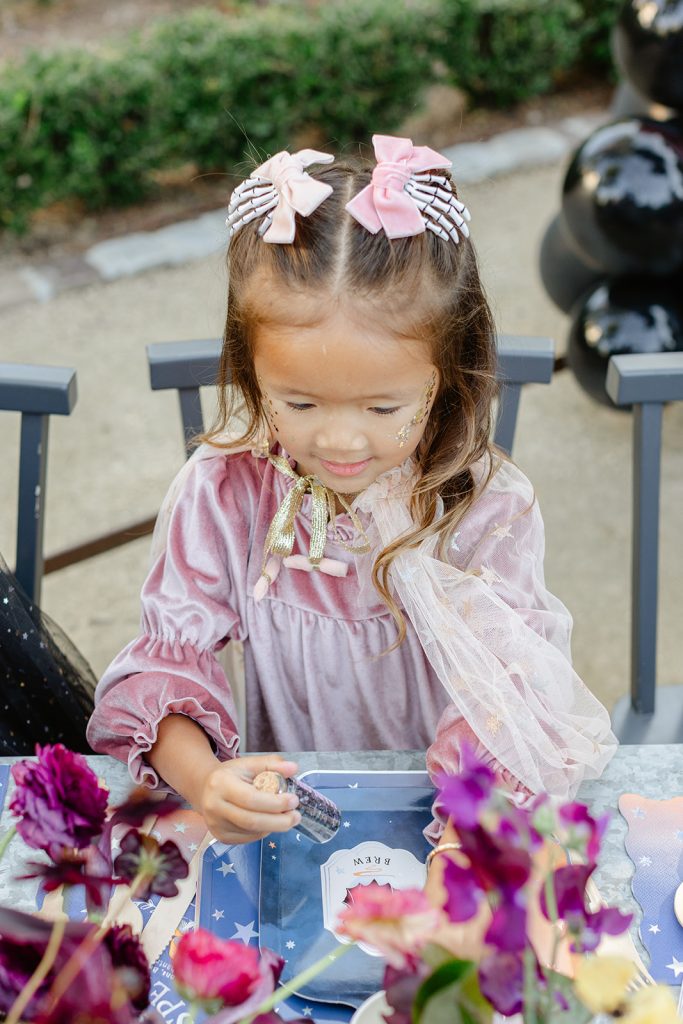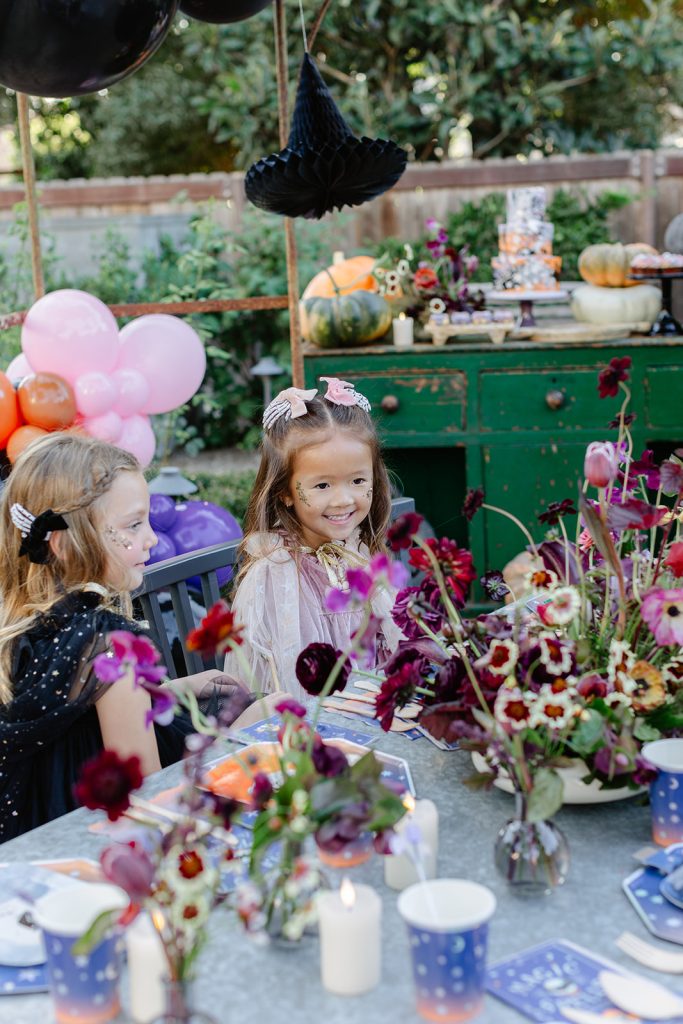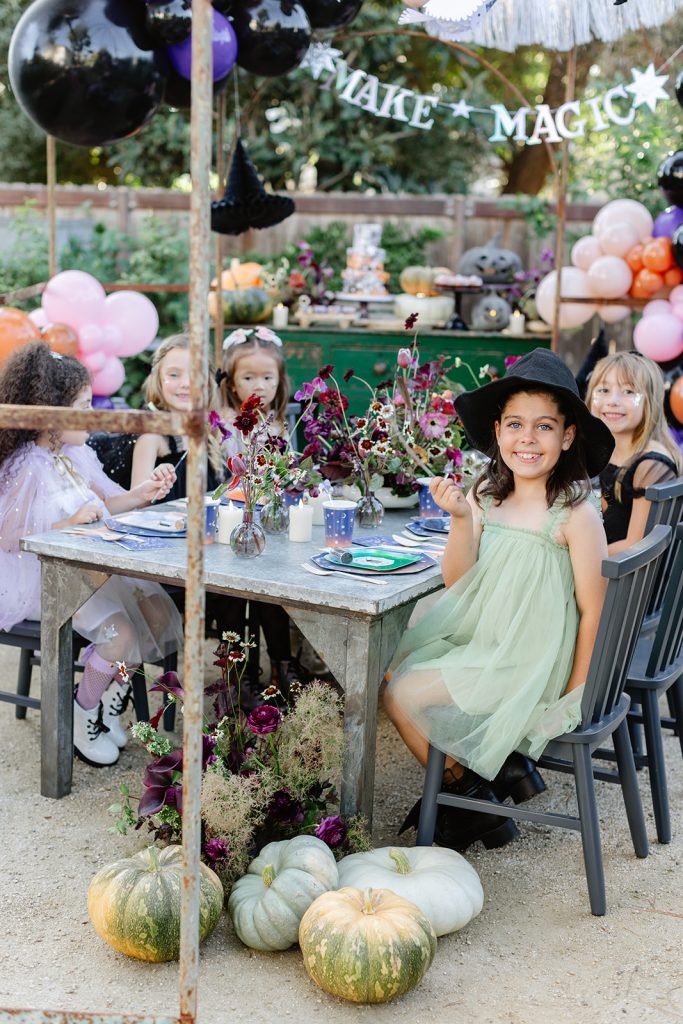 The two Harlows were so sweet together!!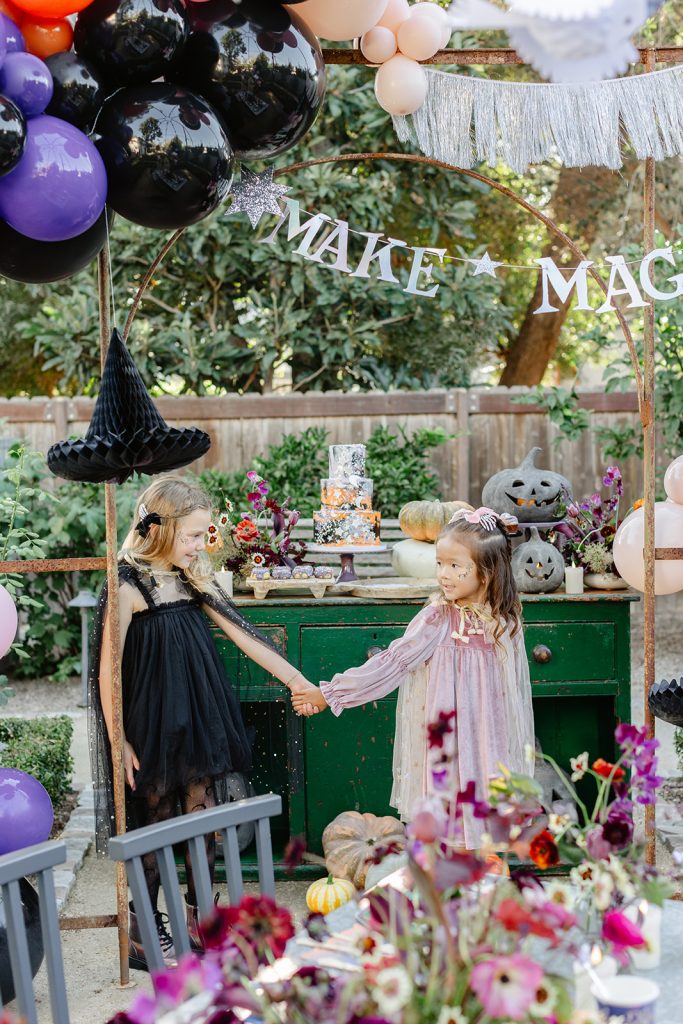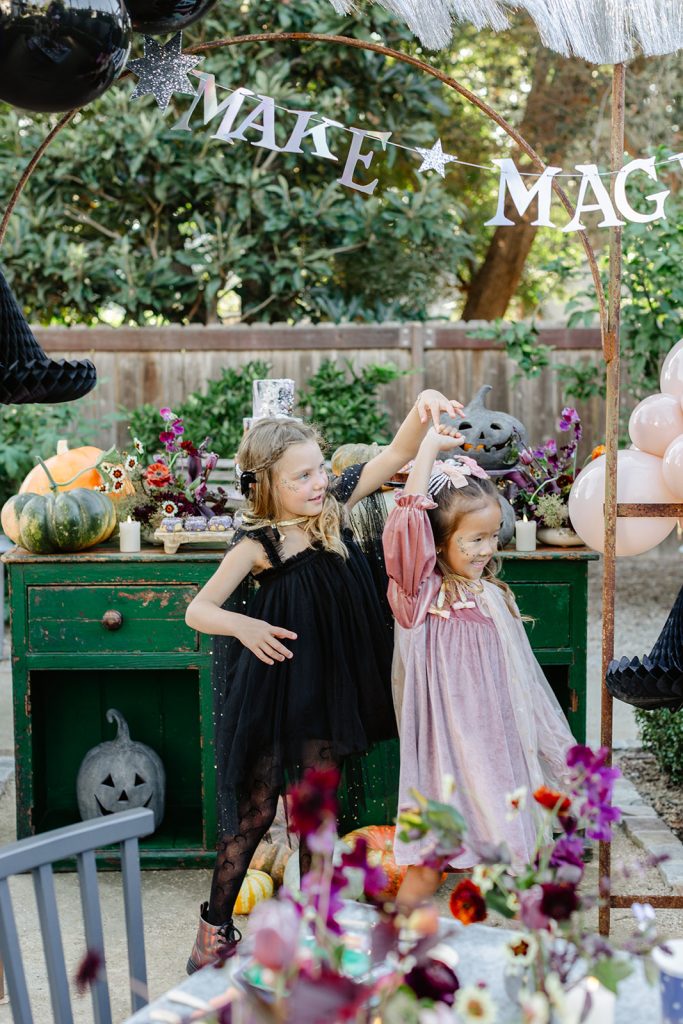 Checking out all of the treats!!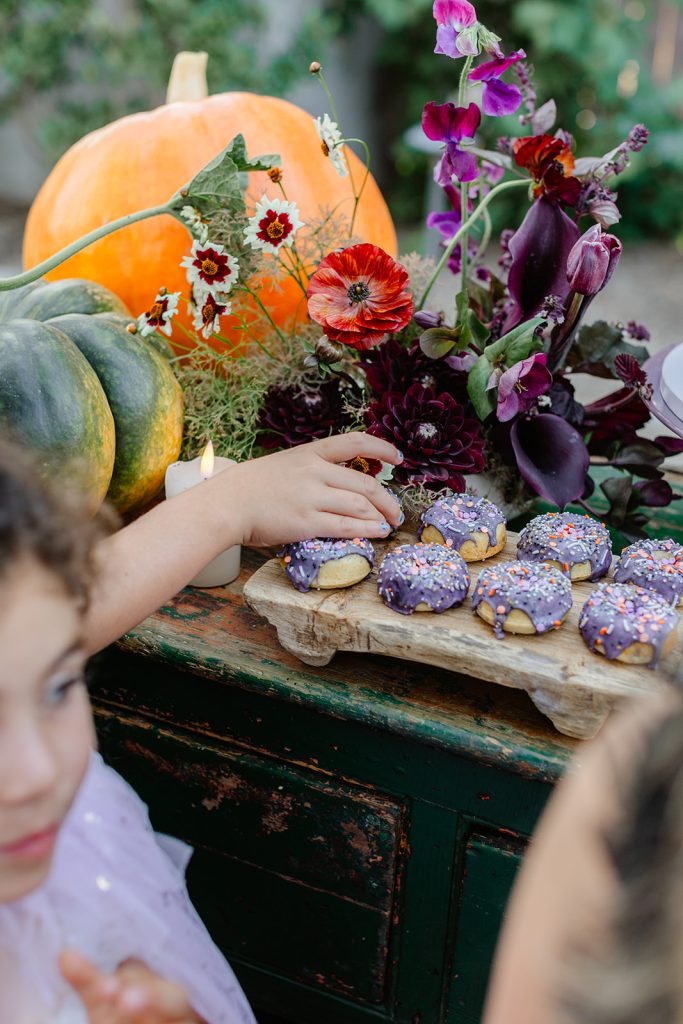 These cuties had so much fun and I love all of their little outfits! Great inspiration for a little out of the box Halloween witch costume!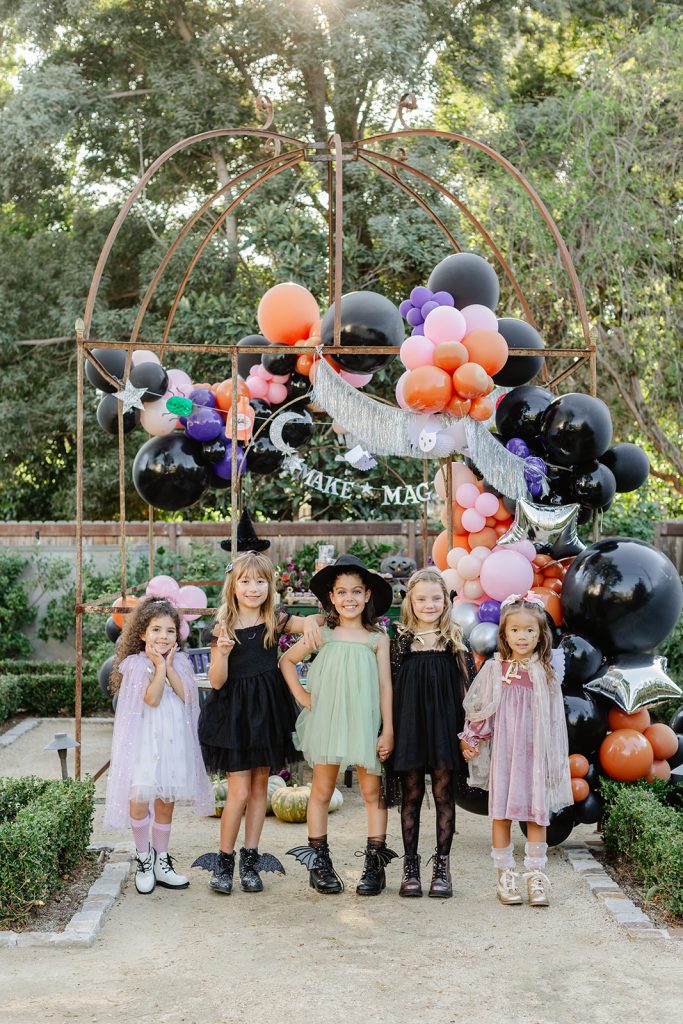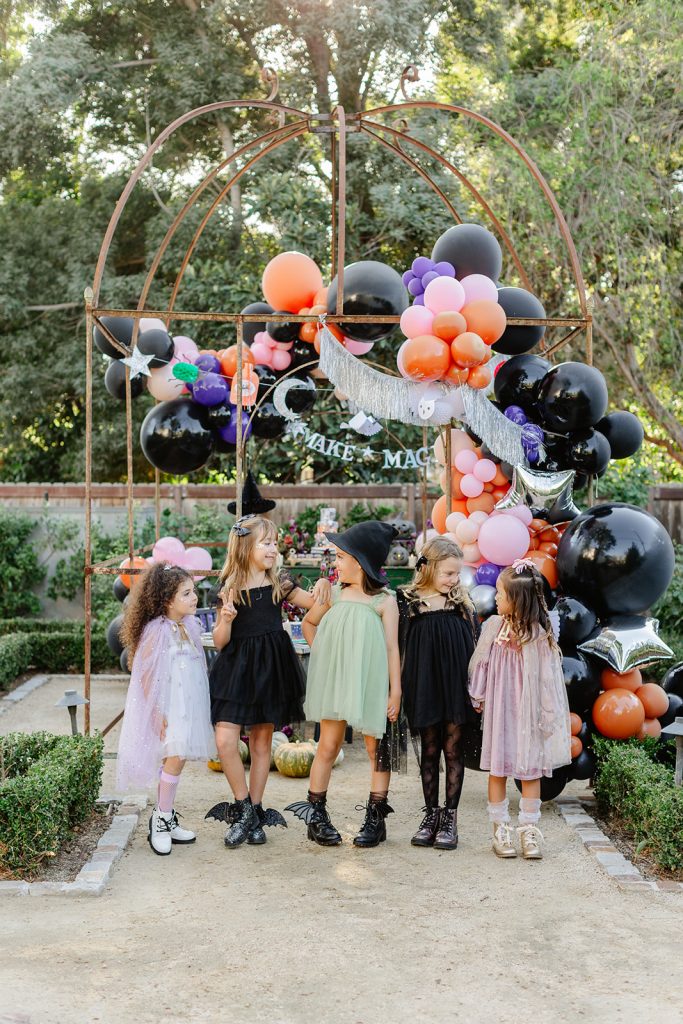 Miss Harlow sure knows how to pose! I am obsessed with that Witch's hat on her!!!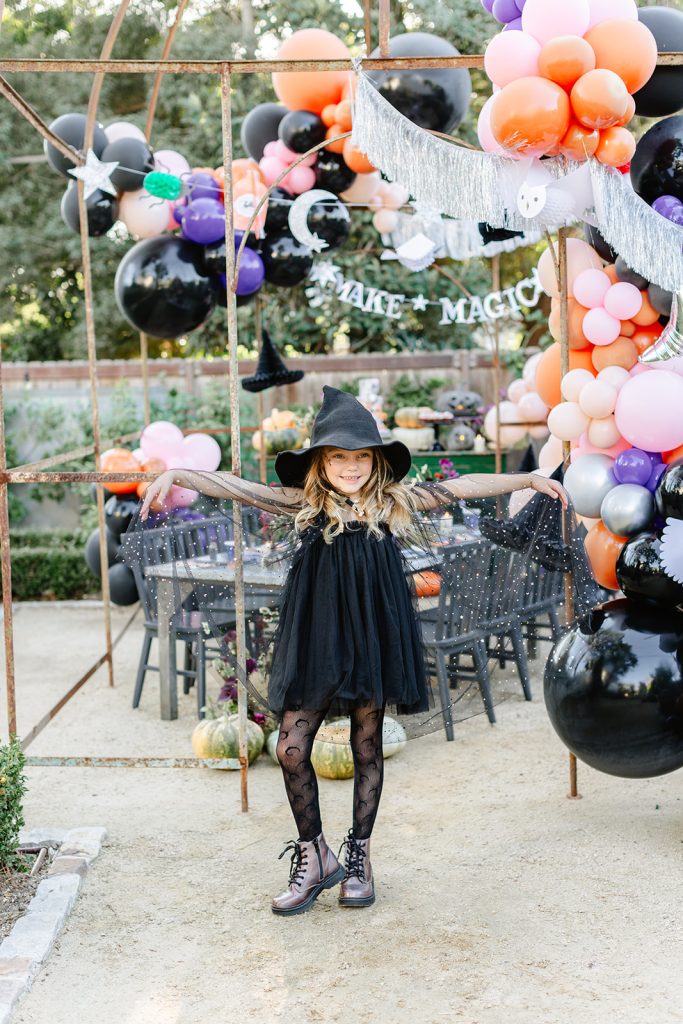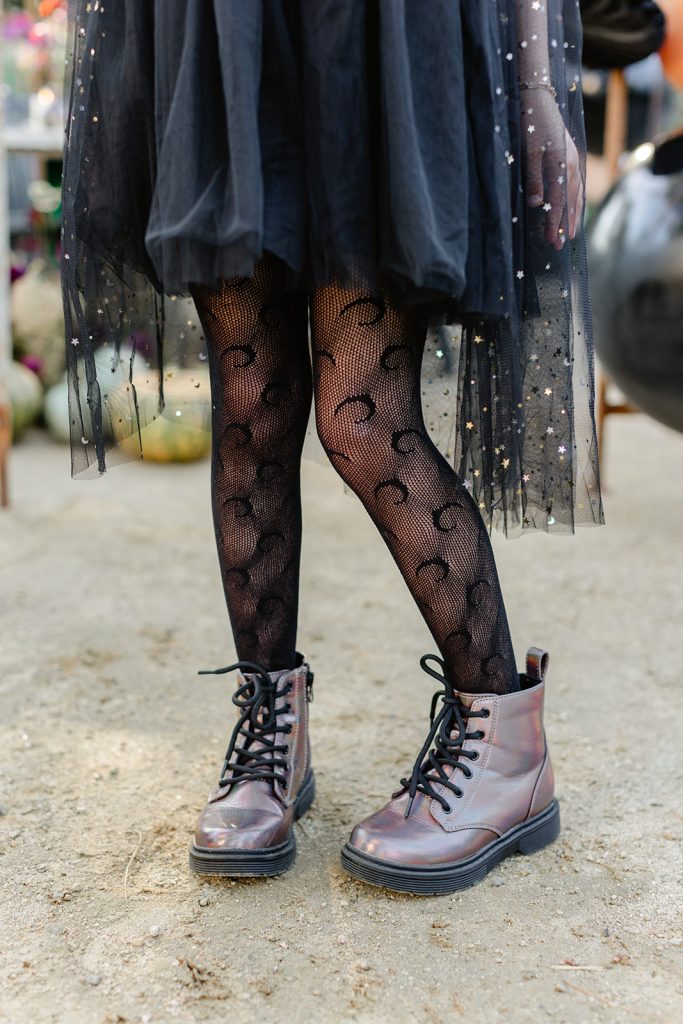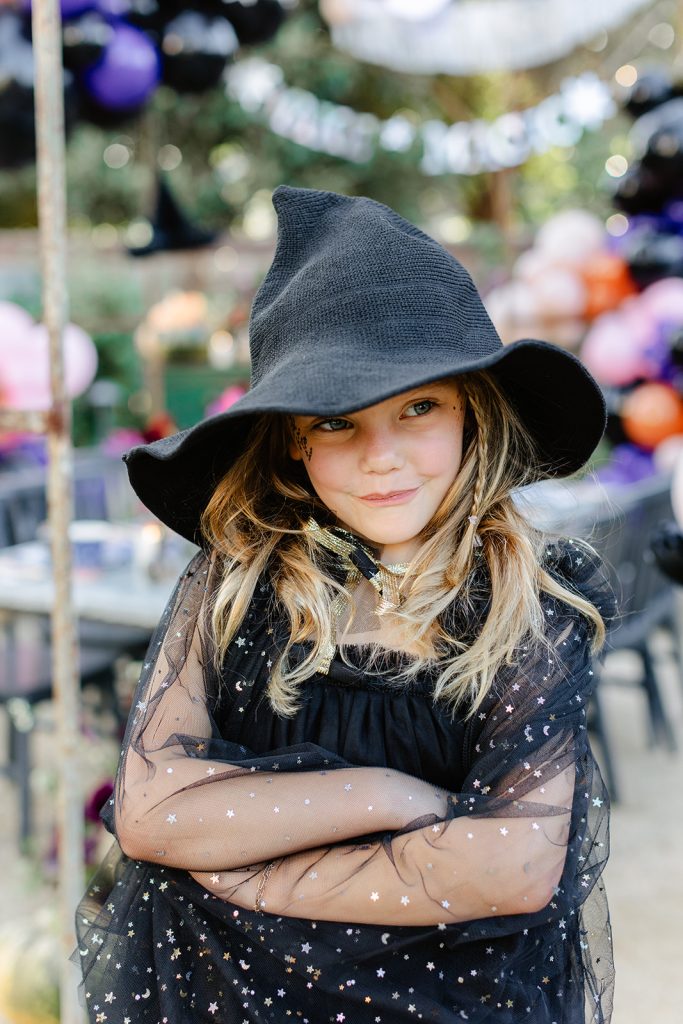 Loving this pretty green dress on Miss Peyton too!! Brings out her gorgeous eyes…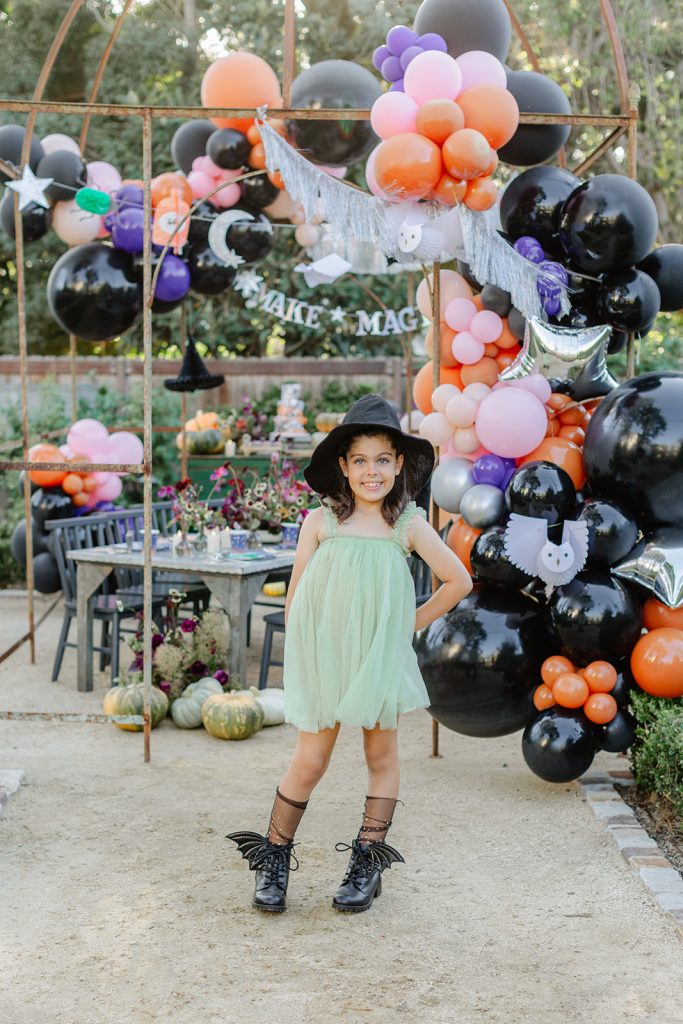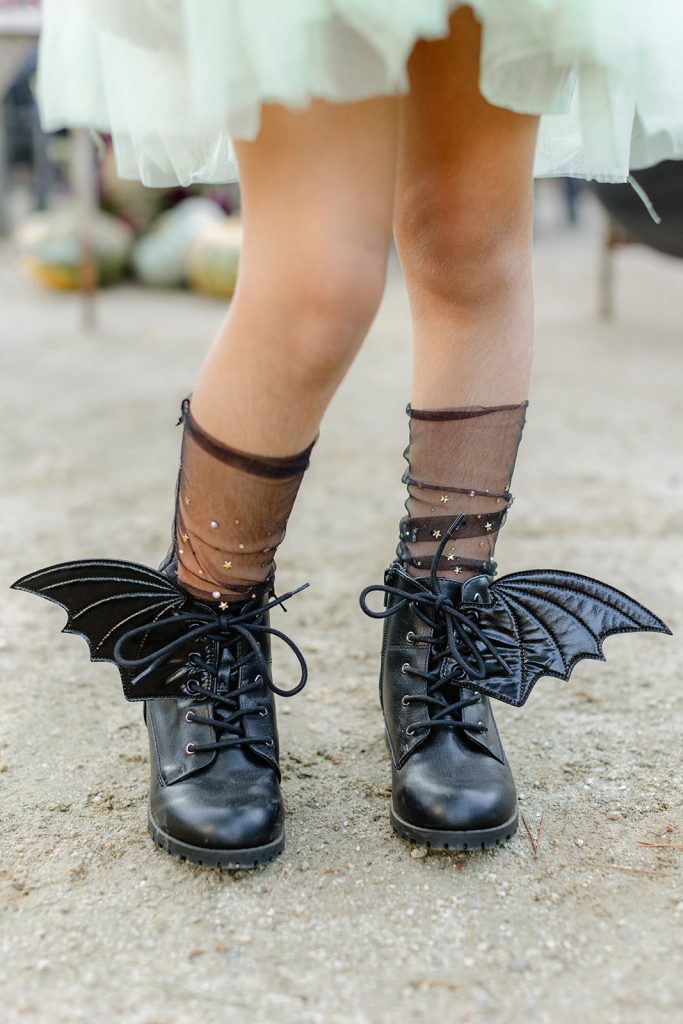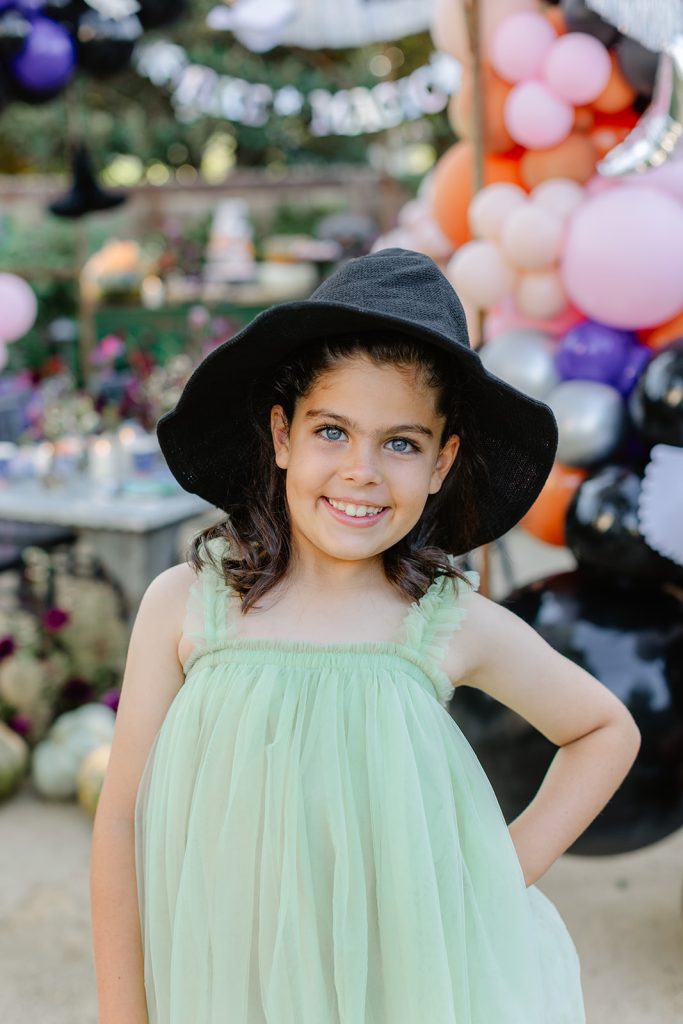 The two little ones, Harlow and Piper, had so much fun together!! They were so sweet in all of their sparkle!!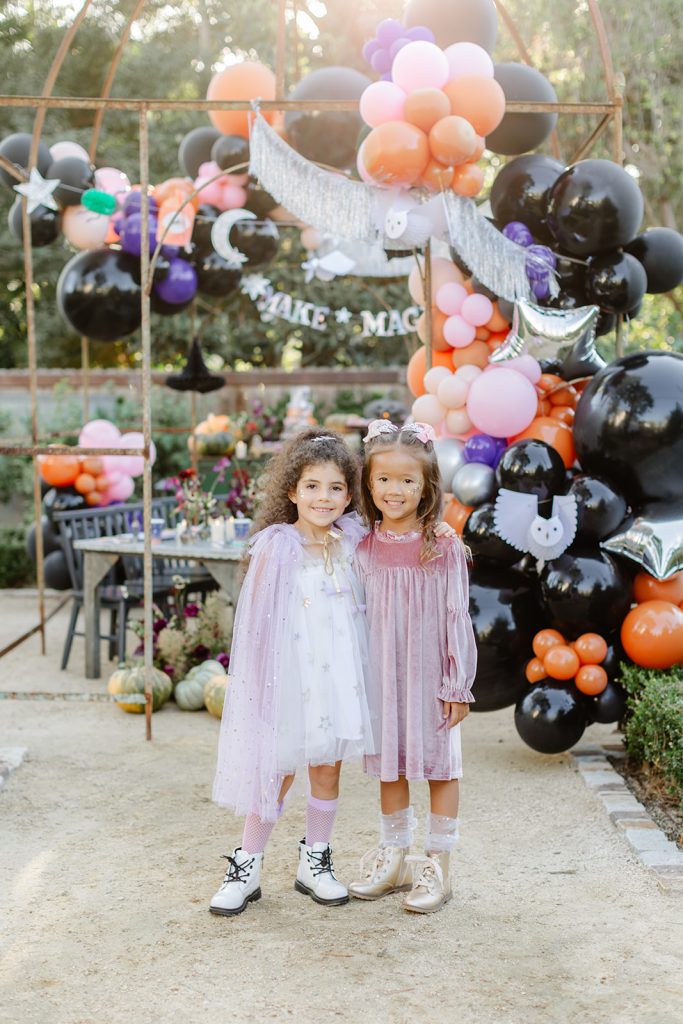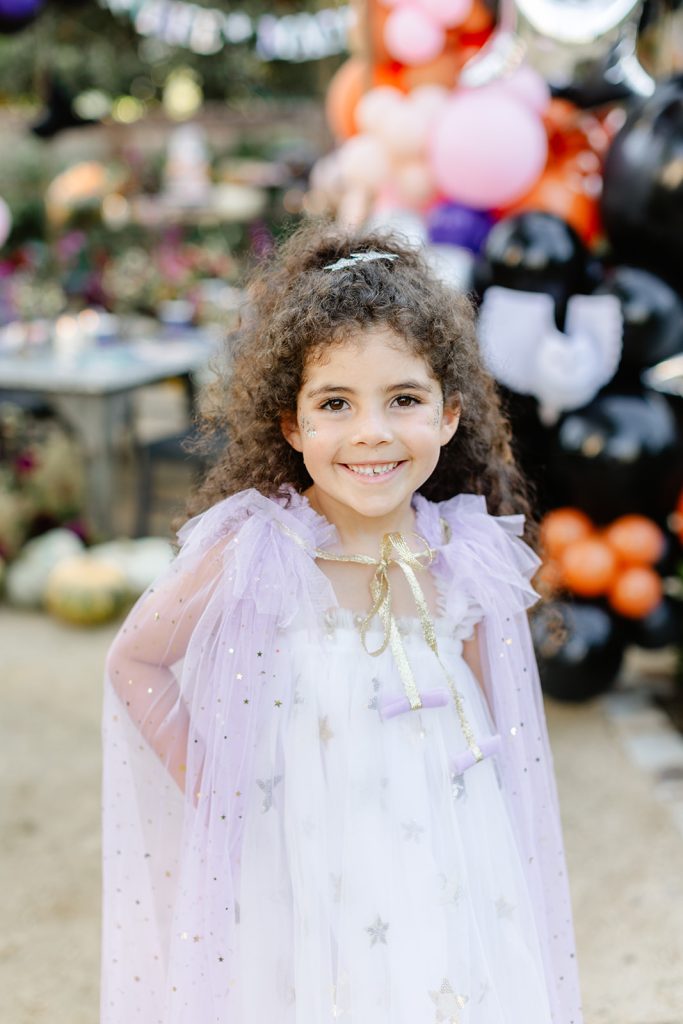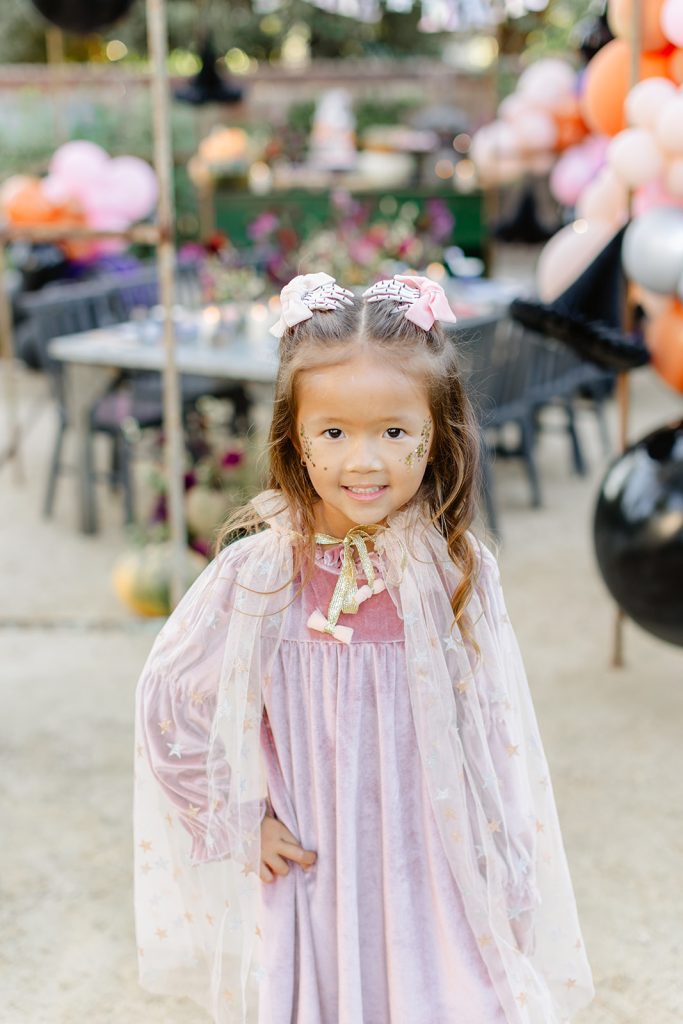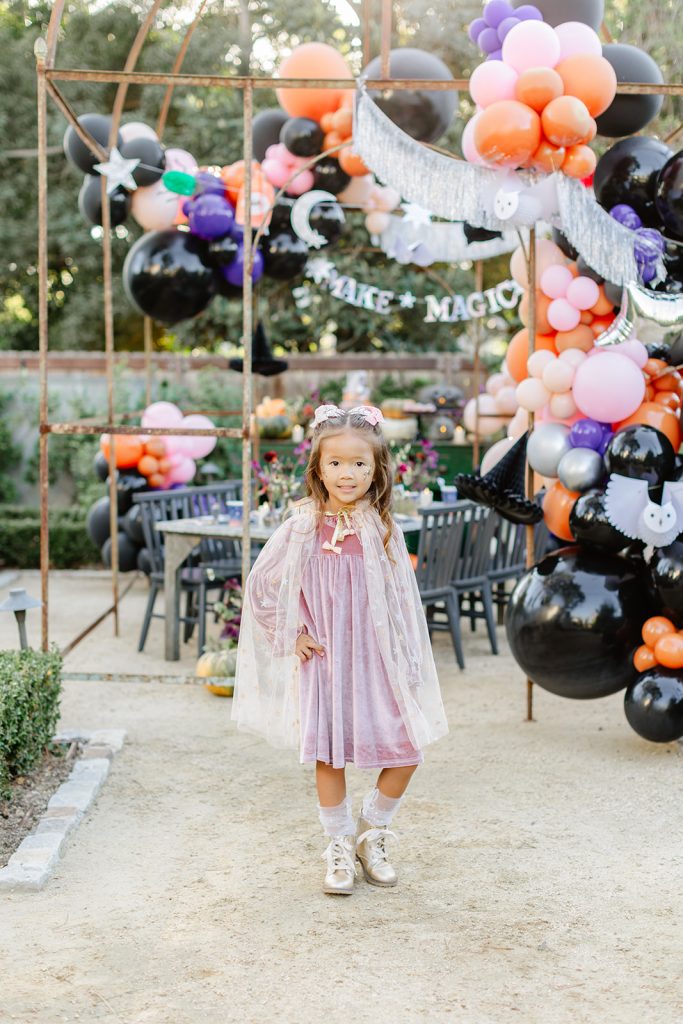 And of course Miss Arya looking lovely in her sparkly bat boots and black dress, the perfect little witch combo!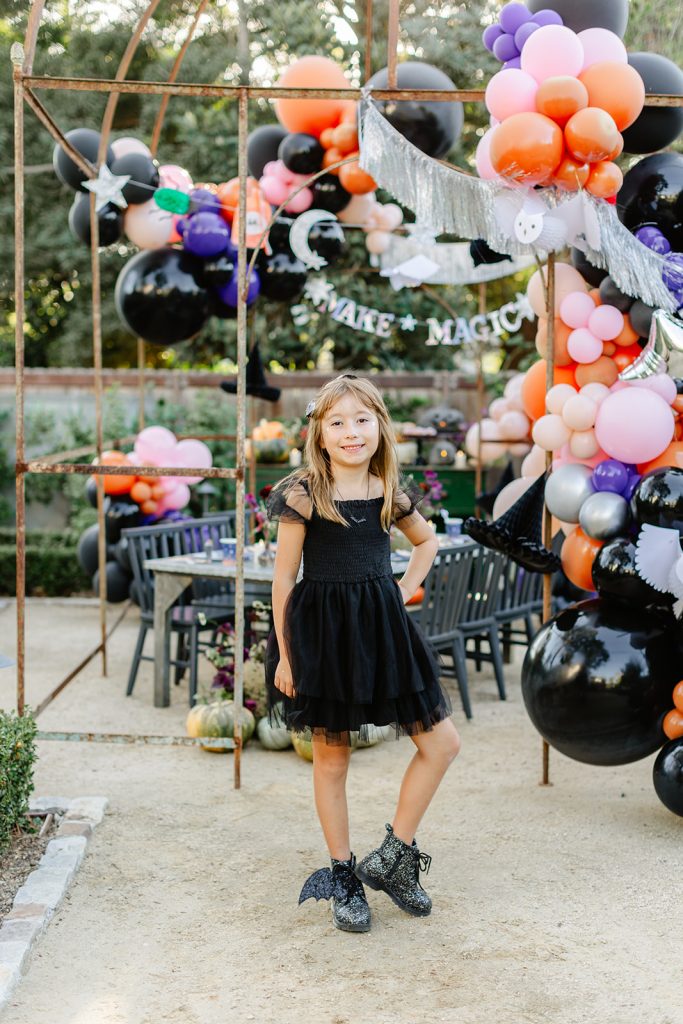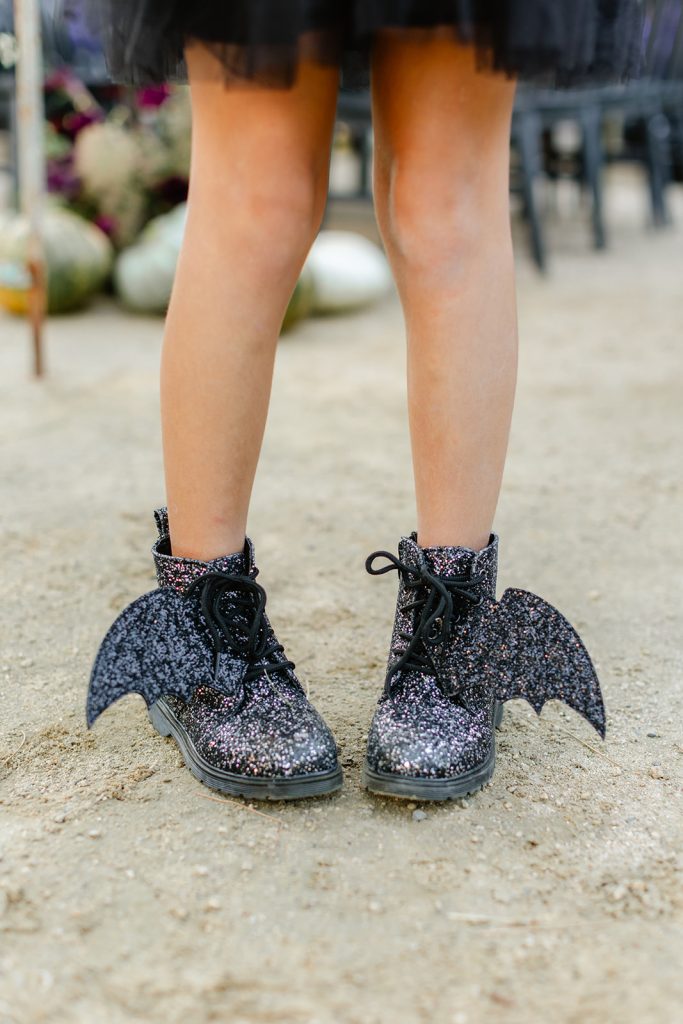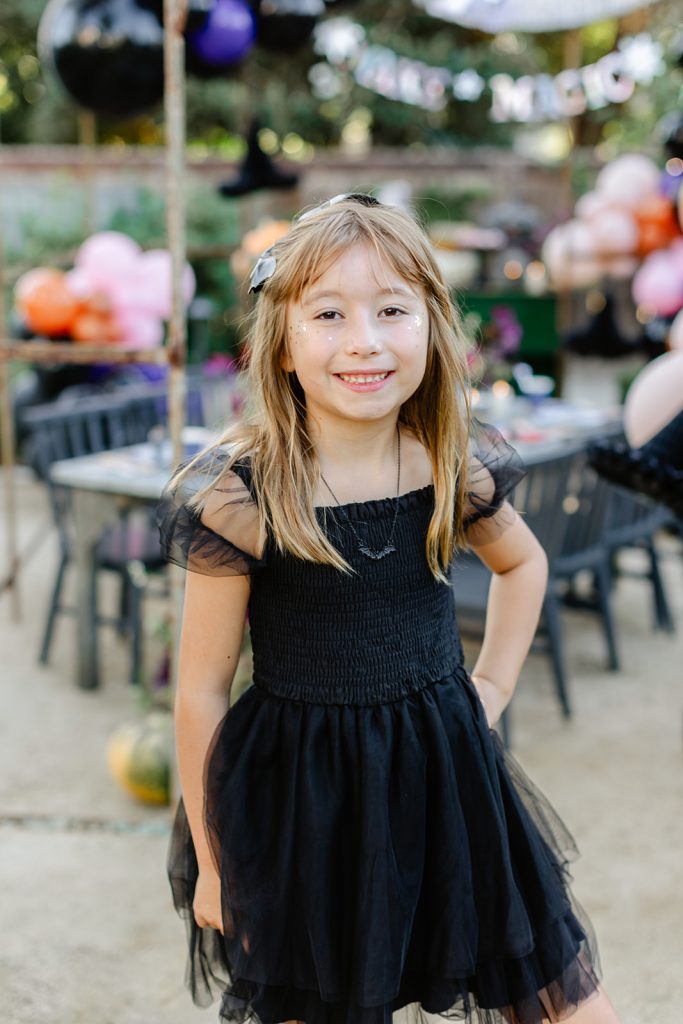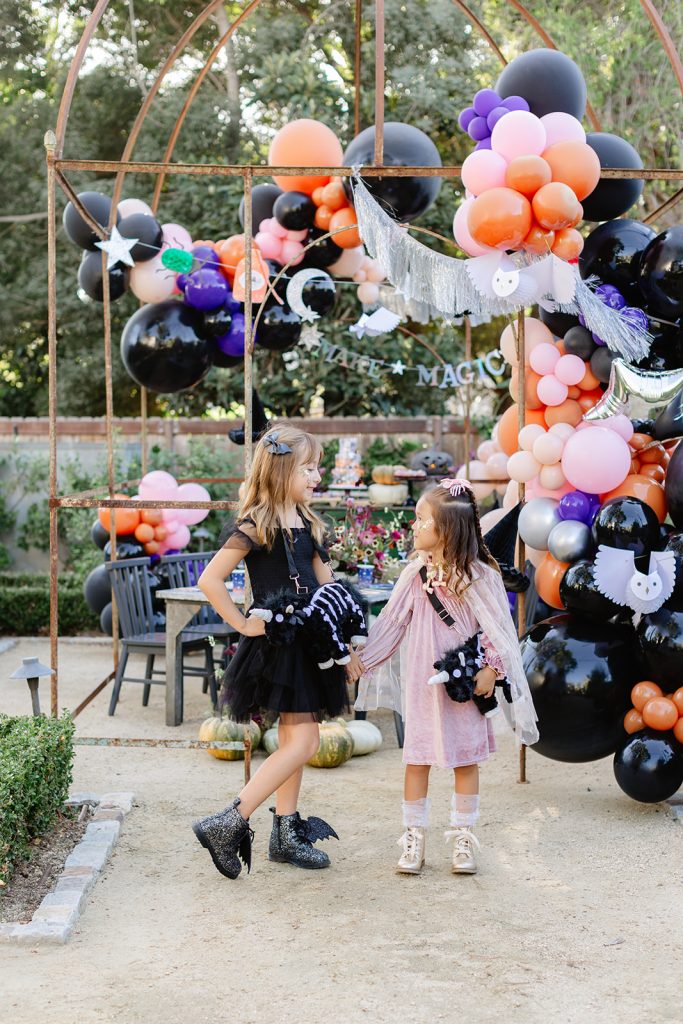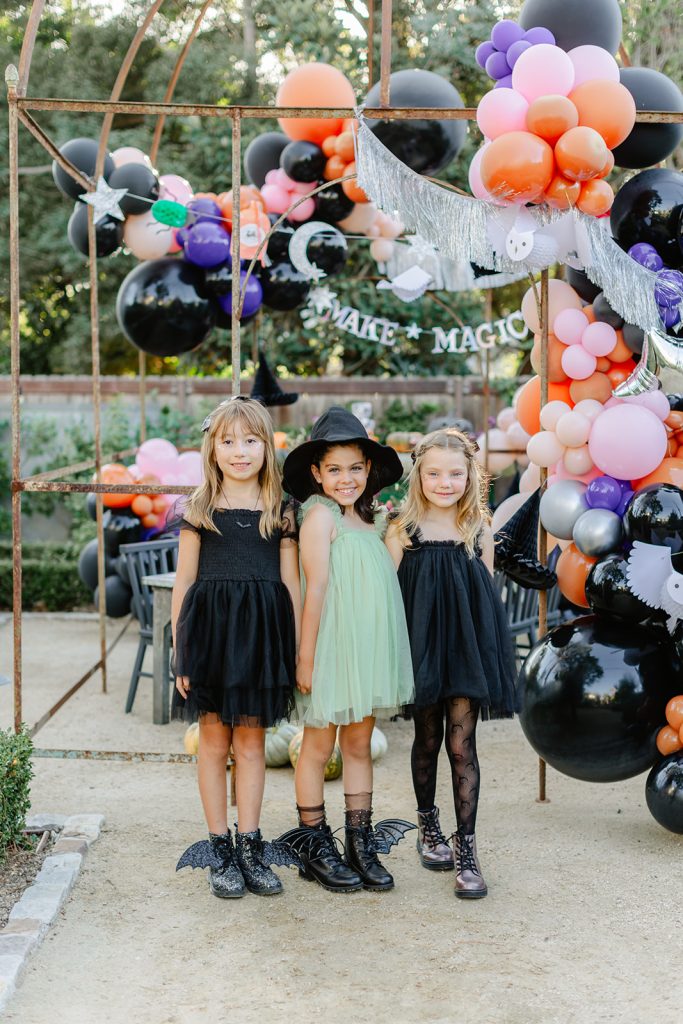 We finished things off adding our own little magic with a purple potion!!!! Such a magical day!!!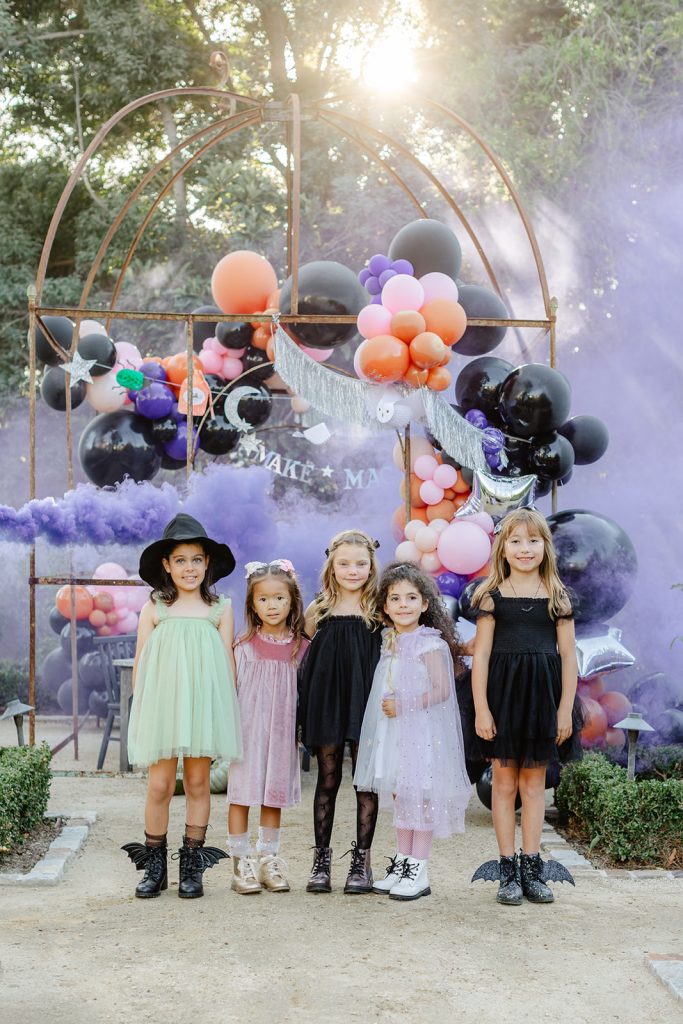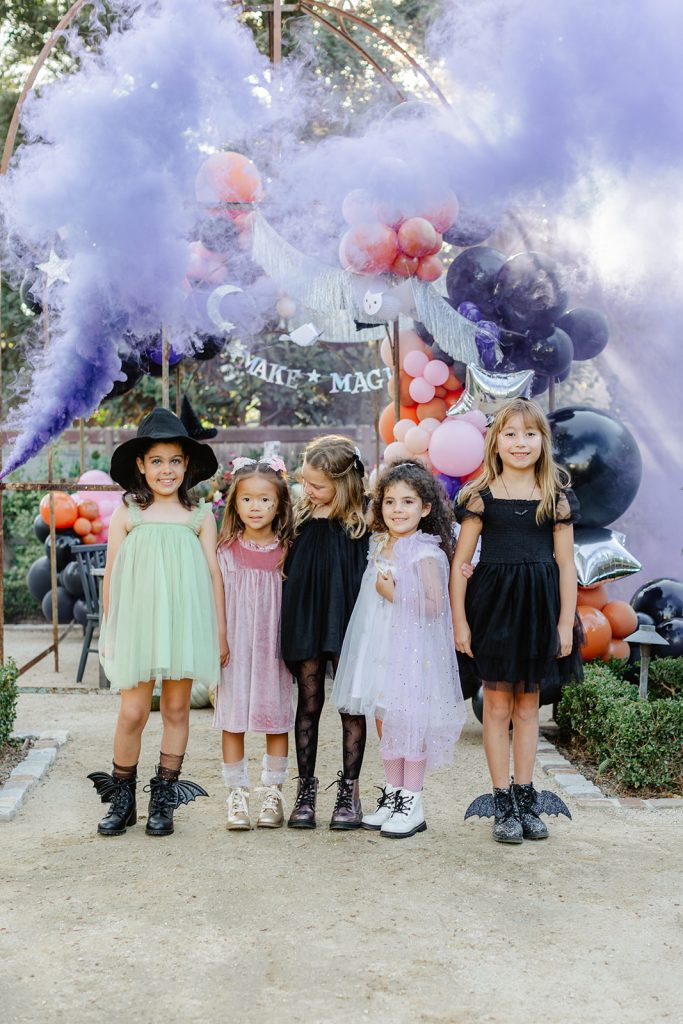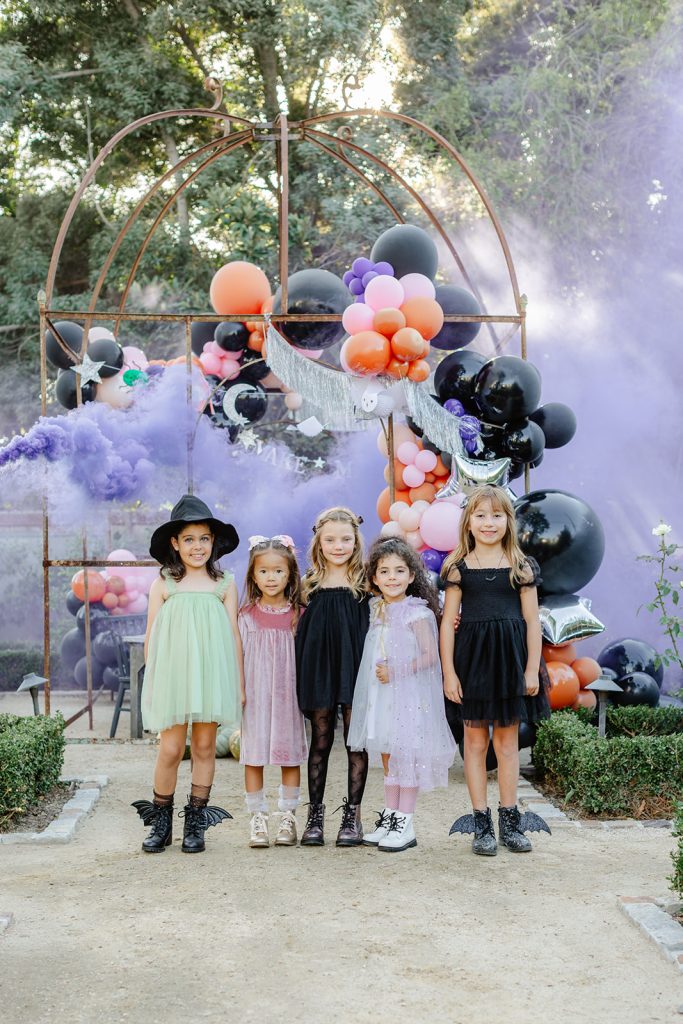 Shop this amazing Halloween party below!!! Happy haunting witches!!!

xx
Jacquelyn