BEIJOS EATS | OCTOBER 10, 2023

one scary bite at a time.
There is just something about Halloween that makes it strangely better than other holidays. Maybe it's the factor of making everything scary and dark. Which we are here for. With Halloween comes lots of gatherings, and gatherings bring food. So let's set you up with some ideas for this year. Today, it's all about tuna terror. I'm obsessed with poke, and this one if I could, would eat every day. Served on a black sesame cracker, drizzled wasabi sauce, soy marinated tuna, and finally served with blood orange segments for a fresh tart bite.
*photography by Dayna Studios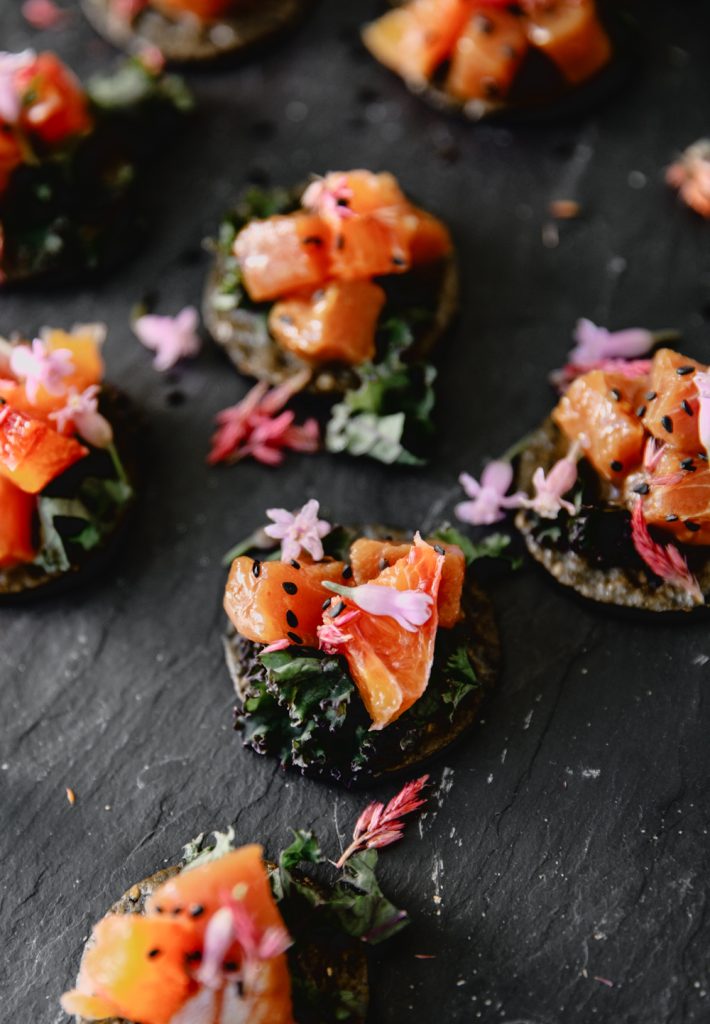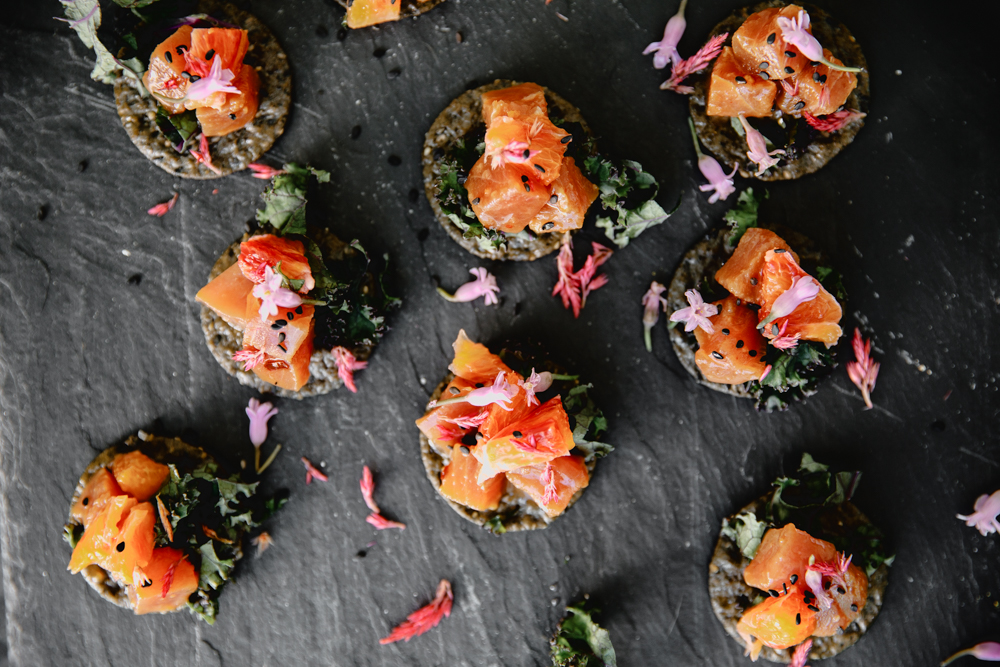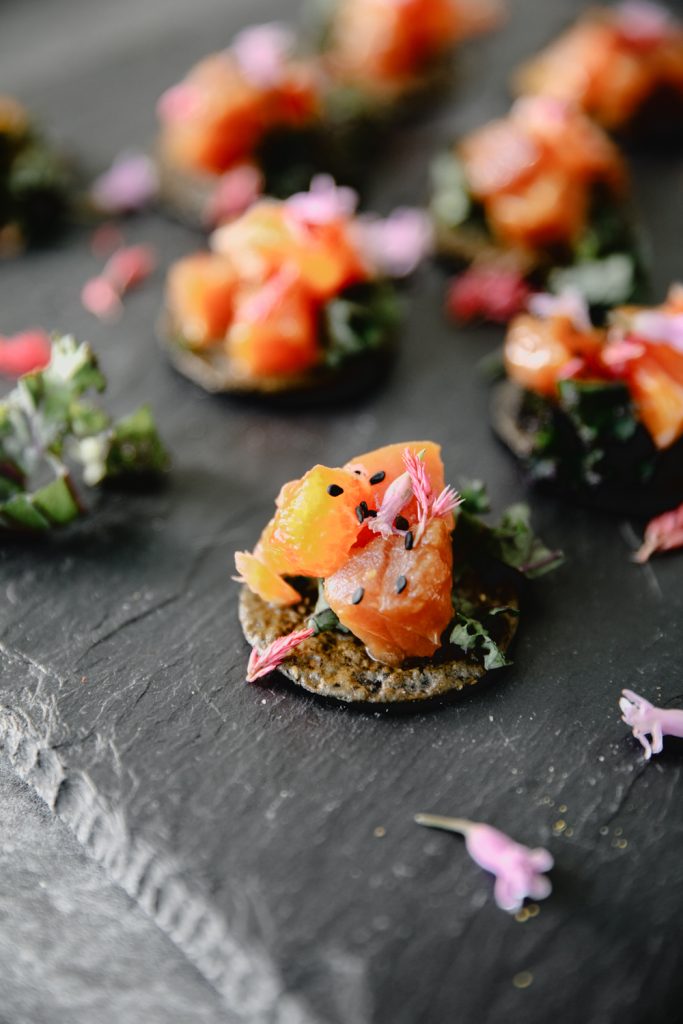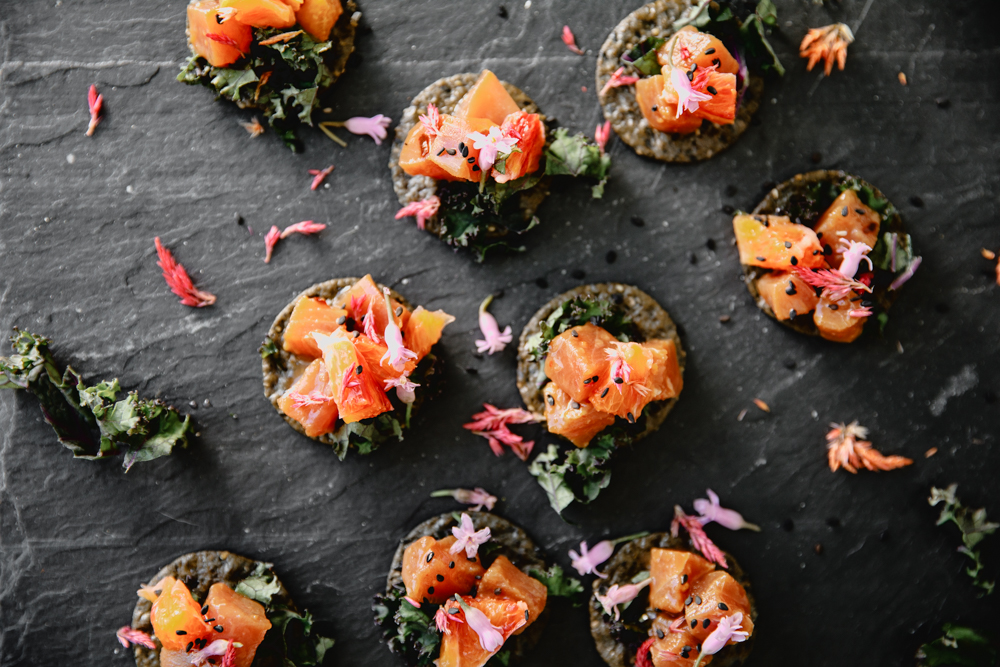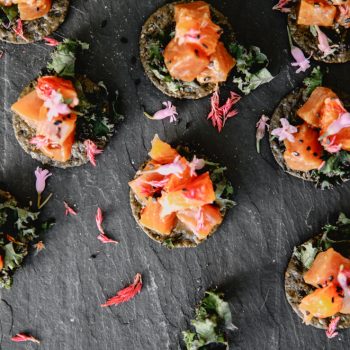 Ingredients
½

pound

Fresh sushi-grade tuna steaks

1

tsp.

Black sesame seeds

1

tsp.

Sesame oil

1

tsp.

Soy sauce

Dash of sea salt

Blood orange segments

Black sesame crackers

Wasabi sauce
Instructions
In a bowl, combine sesame seeds, sesame oil, soy sauce, and salt. Using a sharp knife, cut the tuna into ¼-inch cubes. Add the tuna to the bowl and mix well. Let it sit for about 15 minutes. Place a little wasabi sauce on the sesame cracker. Then, put a spoonful of tuna on each cracker to serve. Add some segments of a blood orange. Garnish with some edible flowers and black sesame seeds, and enjoy!
Did you make this recipe?
Share a photo and tag @beijosevents – we can't wait to see what you've made!
Recipe Rating