---
So Sorry! But right before we really dive into our Valentine's Day content, I want to take you down to cocoa mo! That's where you'll want to go… anyone following where I'm going with this? And, really sorry if the Beach Boys get stuck in your head today. The month of January reminds me of being nestled down by the fireplace cuddling with my family with hot chocolate nearby. With it being chilly still, I wanted to style a bar cart and put a tropical twist on this winter-themed drink, that is the hot cocoa.
Photos by Kylie Compton Photography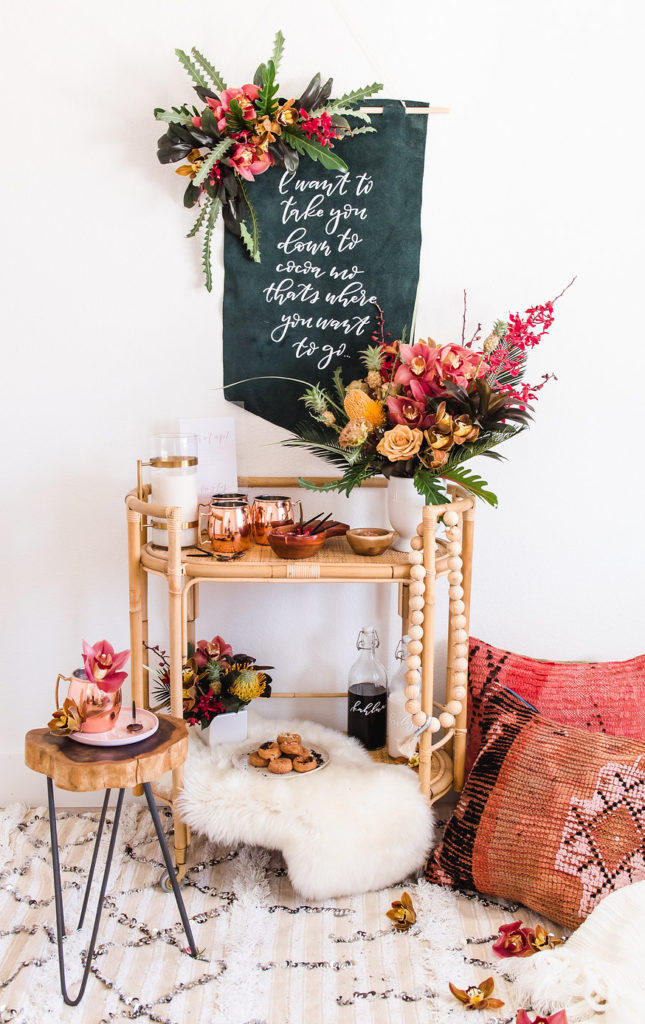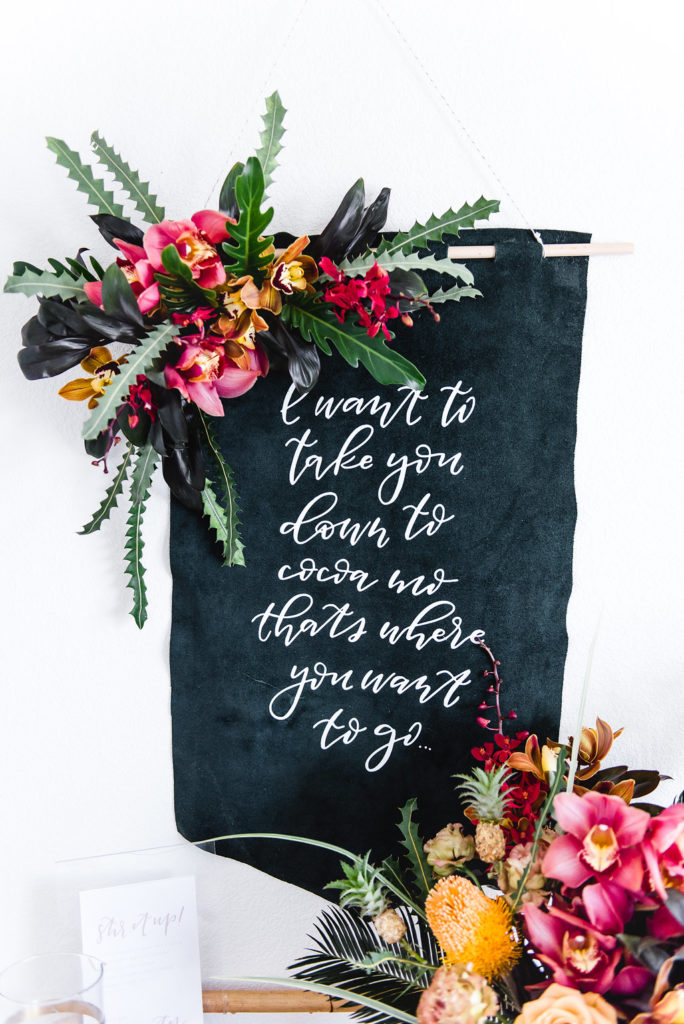 I love to style my bar cart for gatherings or styled shoots like this one. It's like a party on wheels! Am I right?!? Playing off the theme, Leanna from David and Leanna, created this wintergreen tropical sign that I placed above the bar cart. So cute right? To accompany the sign was custom stickers that I used as labels for the Bailey and Kahlua containers. Did I tell you it was a boozy tropical hot cocoa bar cart? How could you not go down to cocoa mo, and not get a little loose? Its crazy down there!
Now, personally and I think everyone will agree, flowers make everything look pretty, even the most drop dead scene. They are like magic, and the magician here is Shannon from Thistle and Honey. I mean cmon, dusty pink orchids, baby pineapple, and cappuccino roses get me all warm and fuzzy.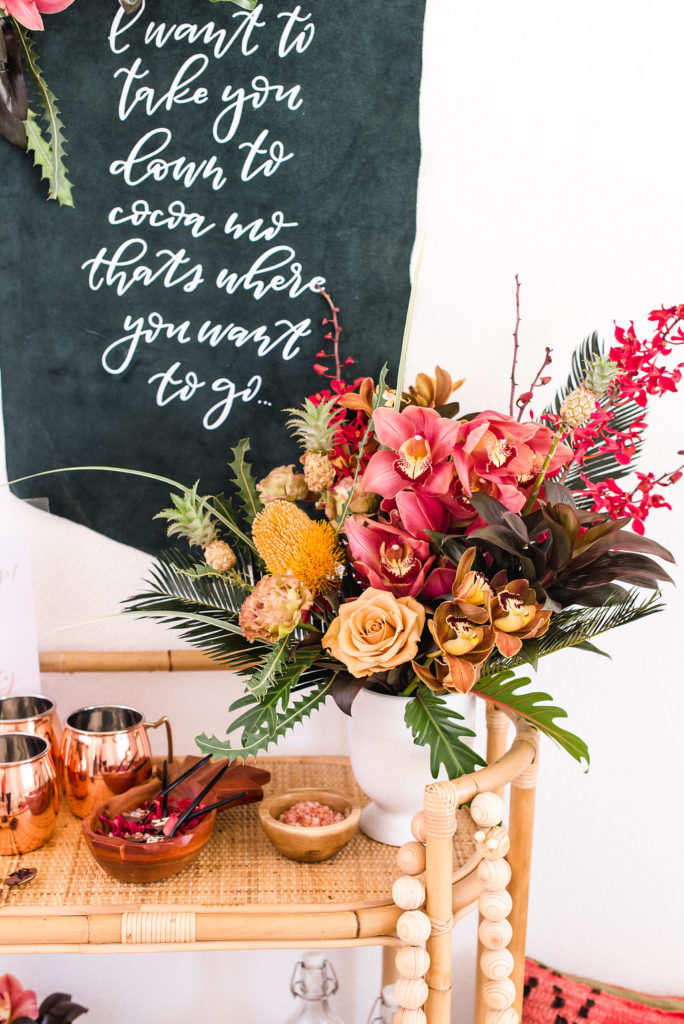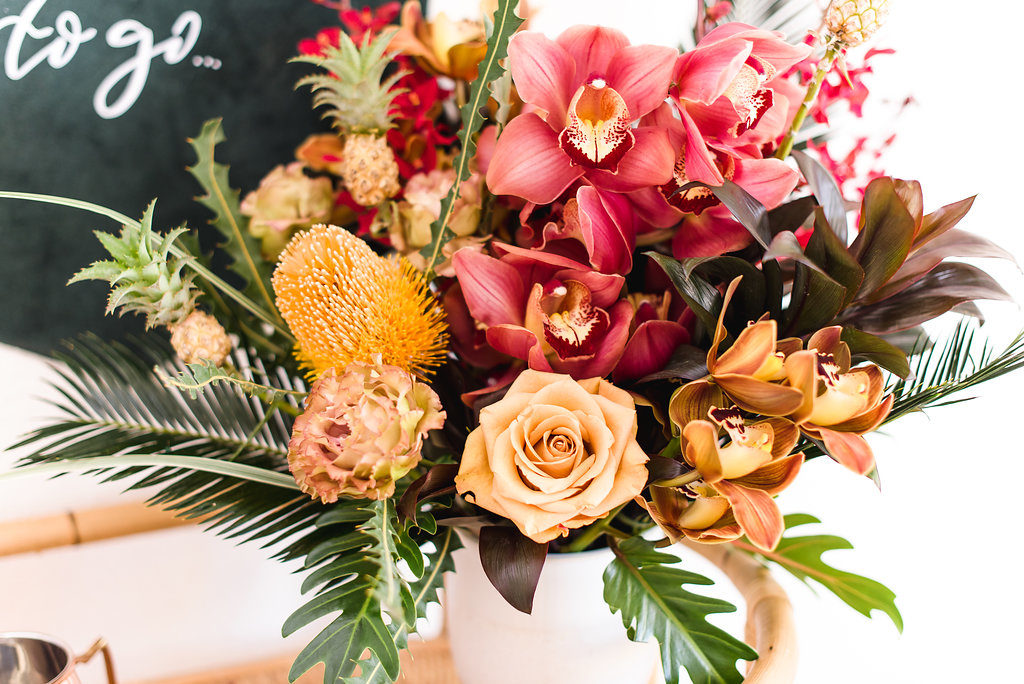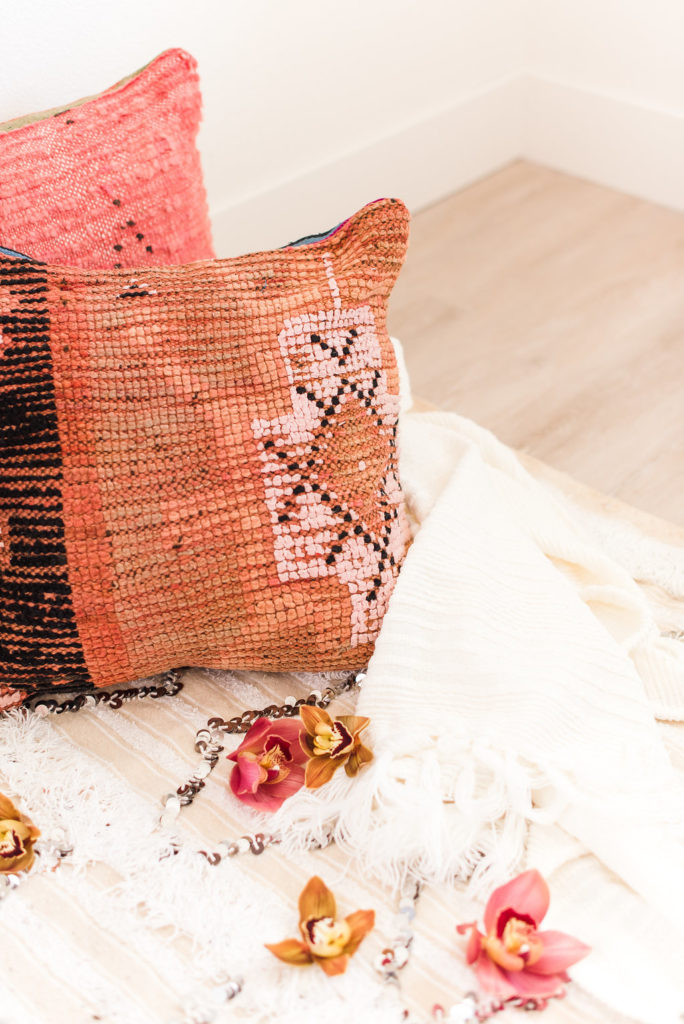 You see what I'm talking about? Seriously, so good!
Now, what tropical winter hot cocoa bar cart (say that 10 times fast) would be complete without…
COCOA!
I took it one step above throwing some hot cocoa powder in a cup and calling it a day, and did what only any Beijos lady would do… make your own! I took my black hardware spoons and dip them in hot chocolate, then immediately sprinkled some tropical love on them.
We got your macadamia nut, coconut, black sea salt, pink sea salt, and hibiscus hot chocolate spoons. The gang is all here!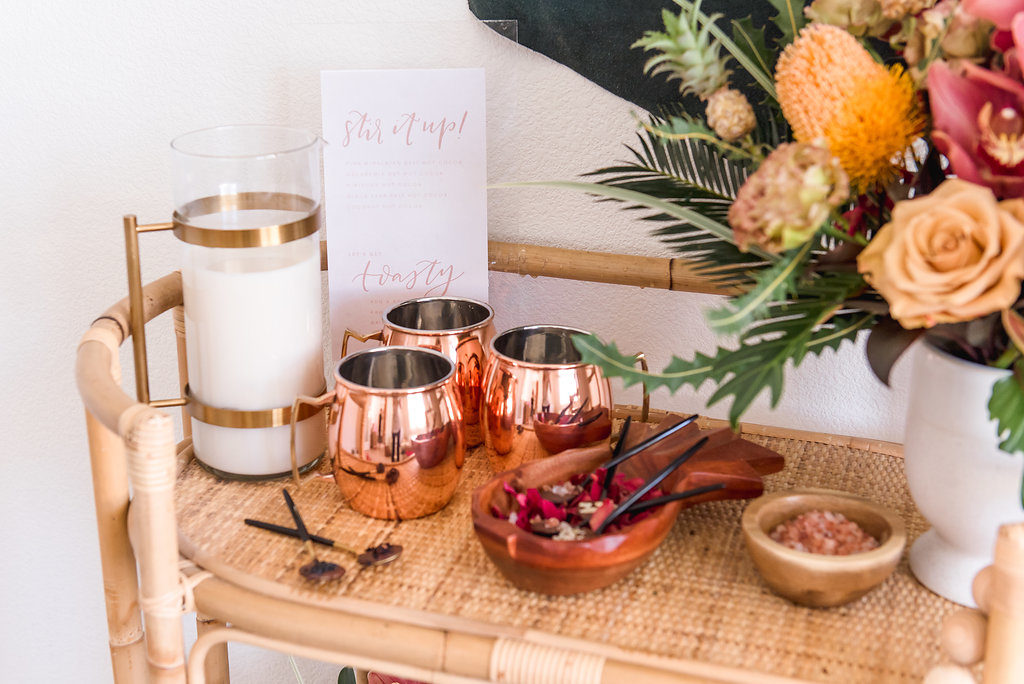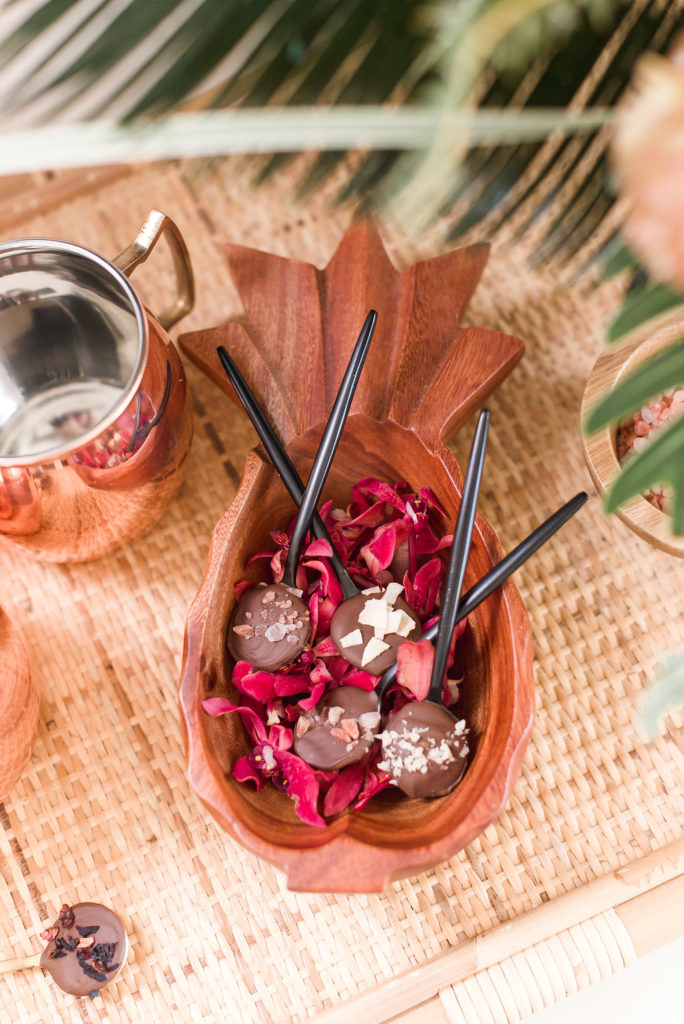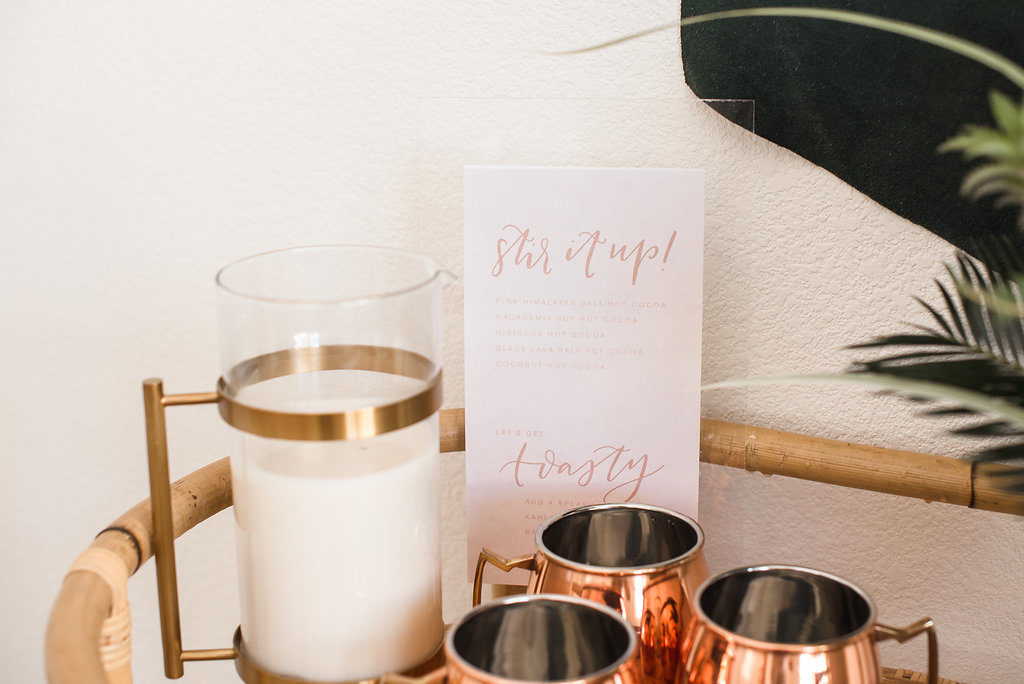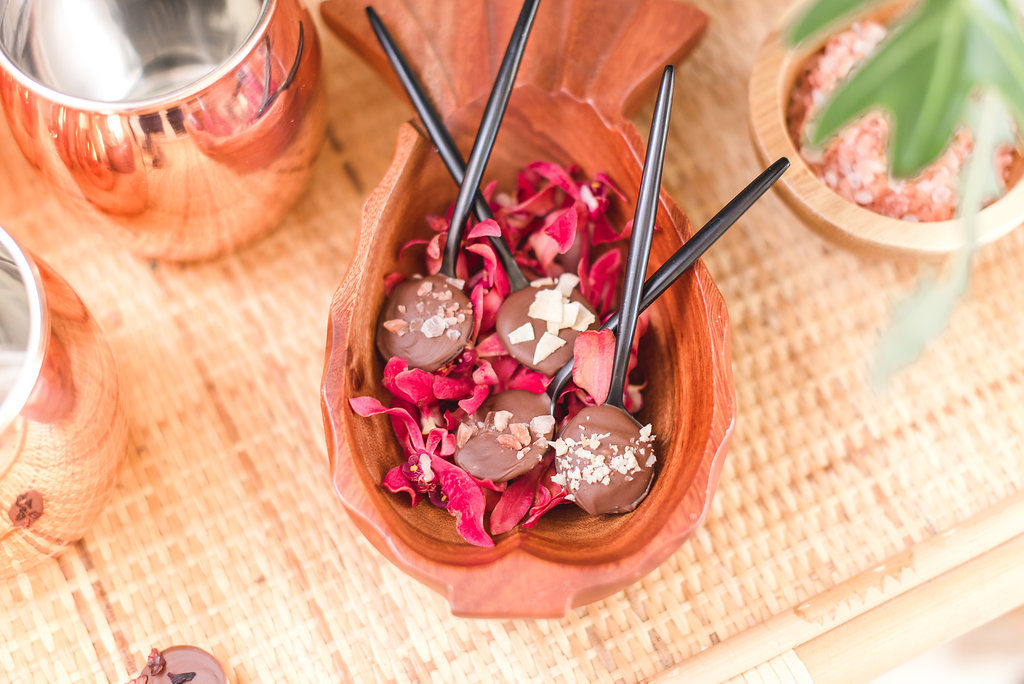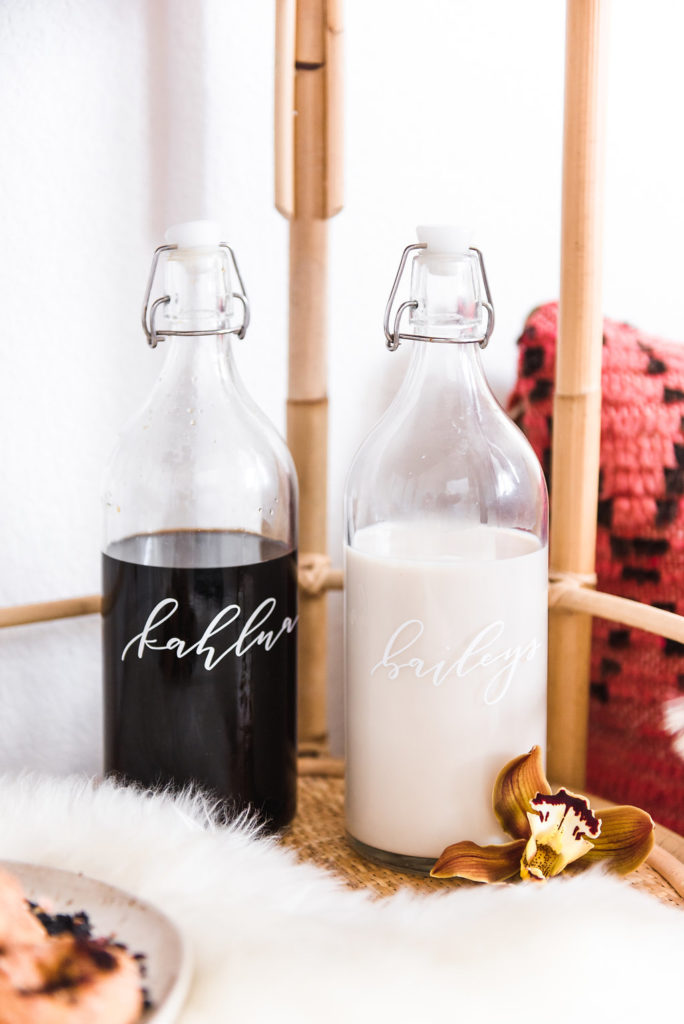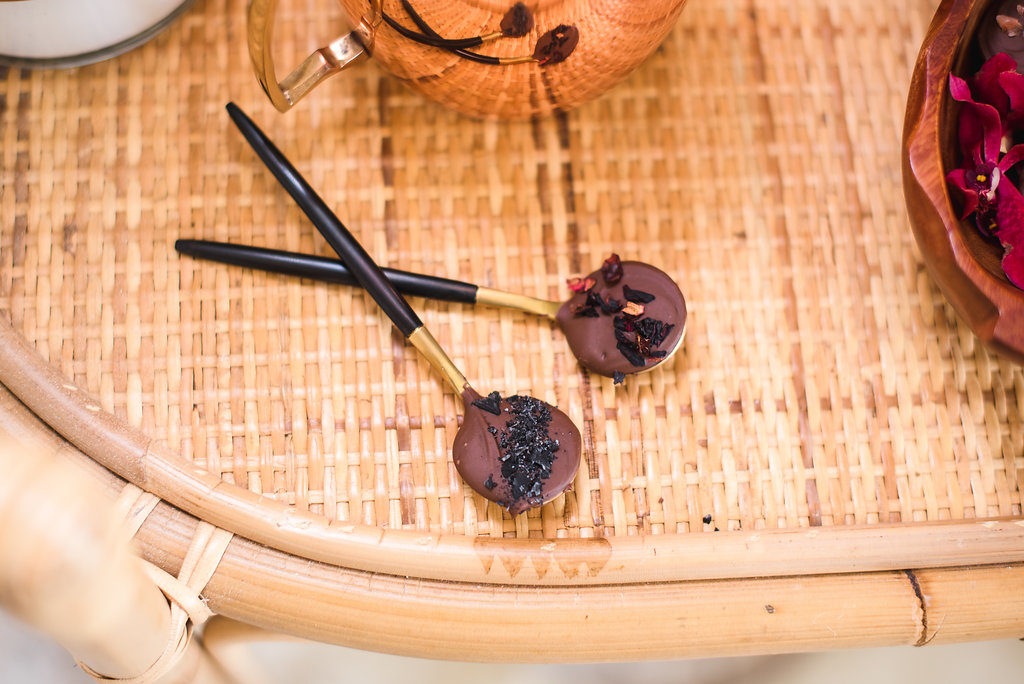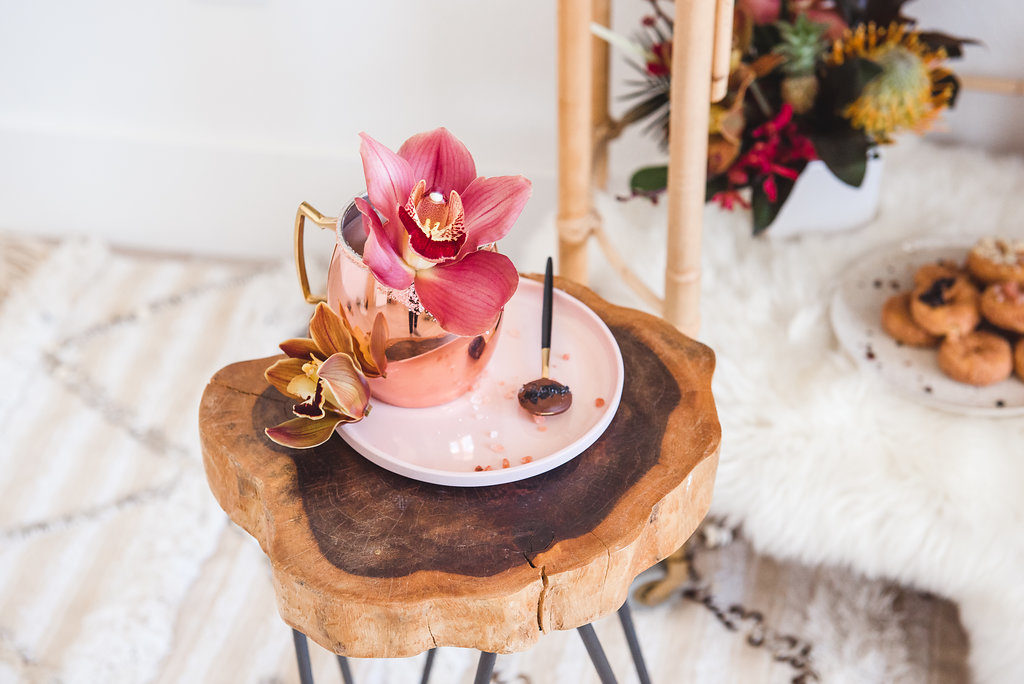 Cooper mugs to throw in some winter flare, and a pitcher of warm milk to help create your tropical hot cocoa. Oh, and of course, some Baileys or Kahlua. Or both, no judgments here. You are in cocoa mo, do as you please!
And lastly, some donuts, cause I would feel bad if you got all loopy on your hot cocoa and had nothing to eat when leaving cocoa mo.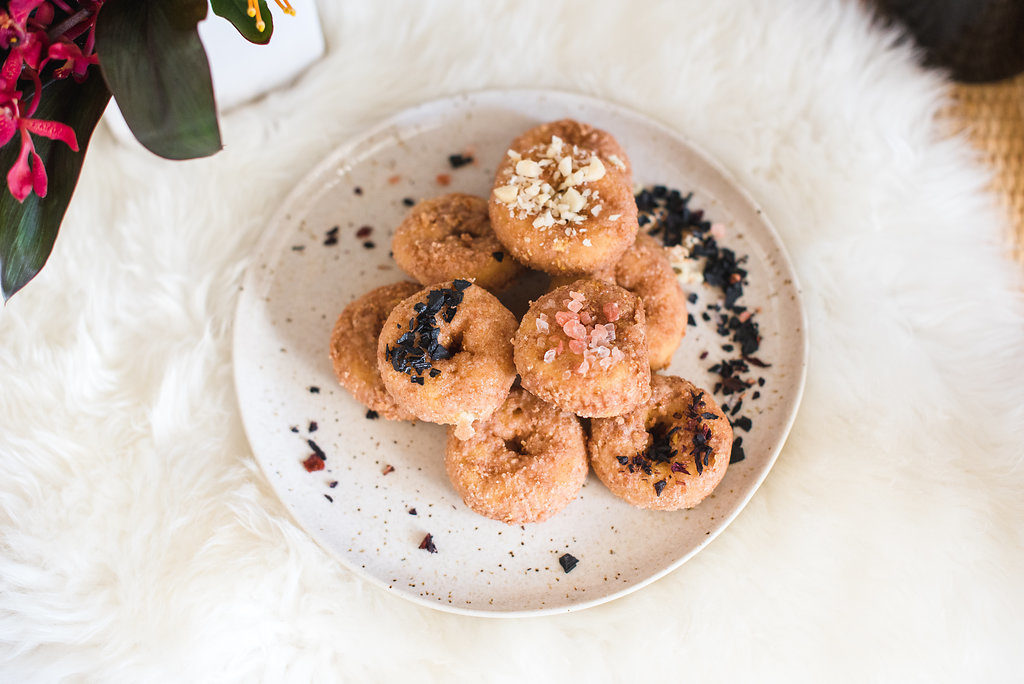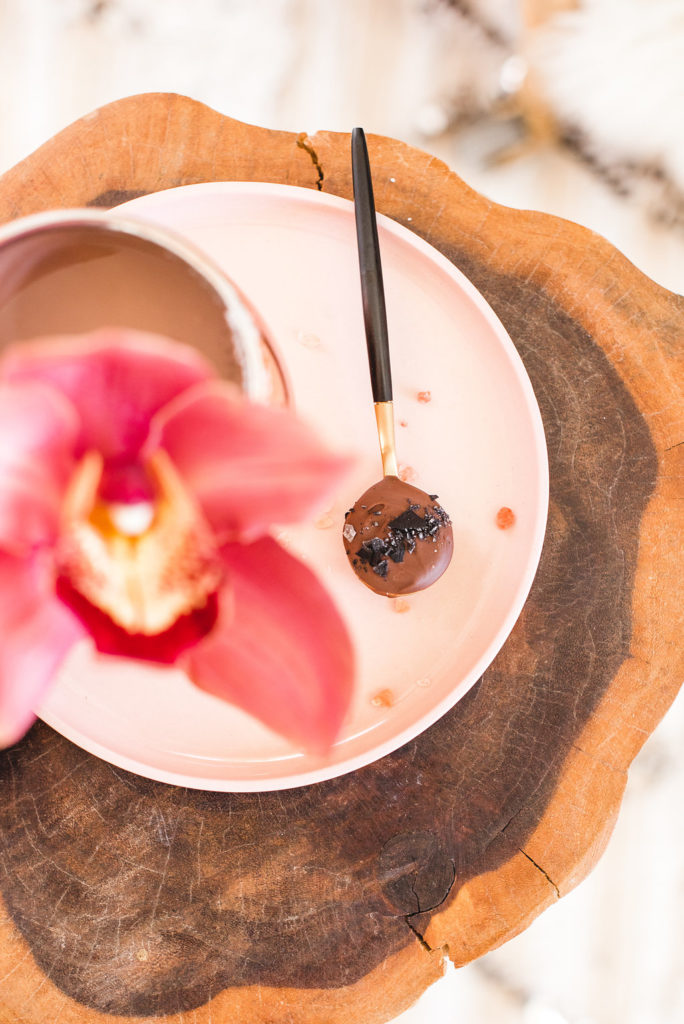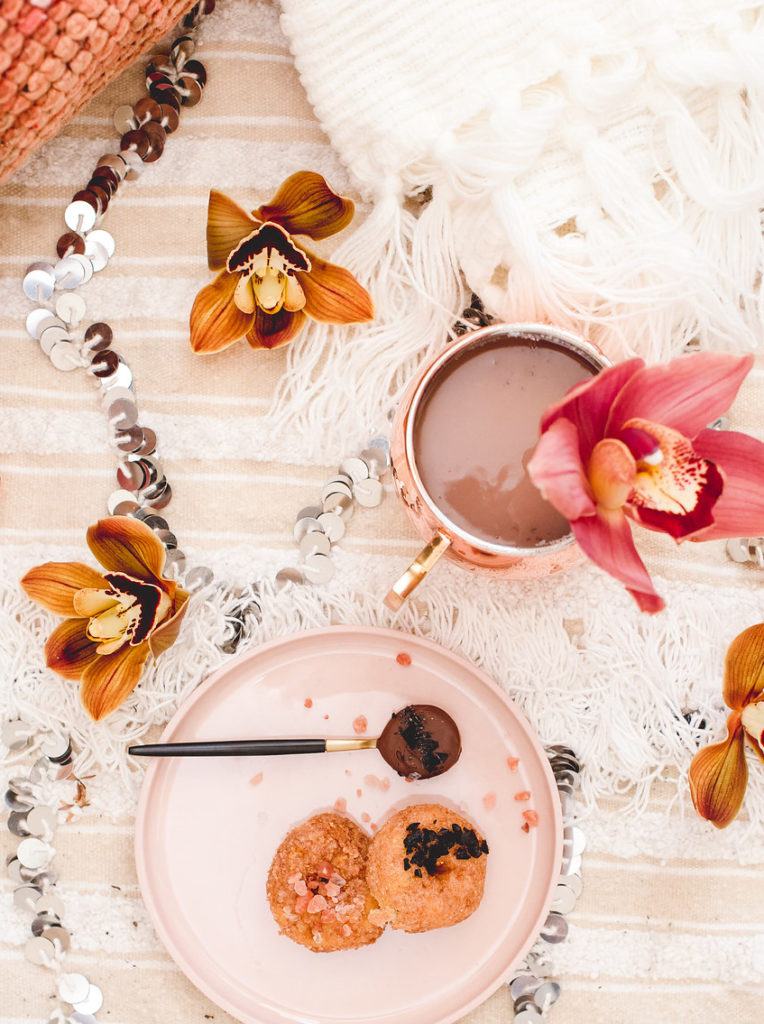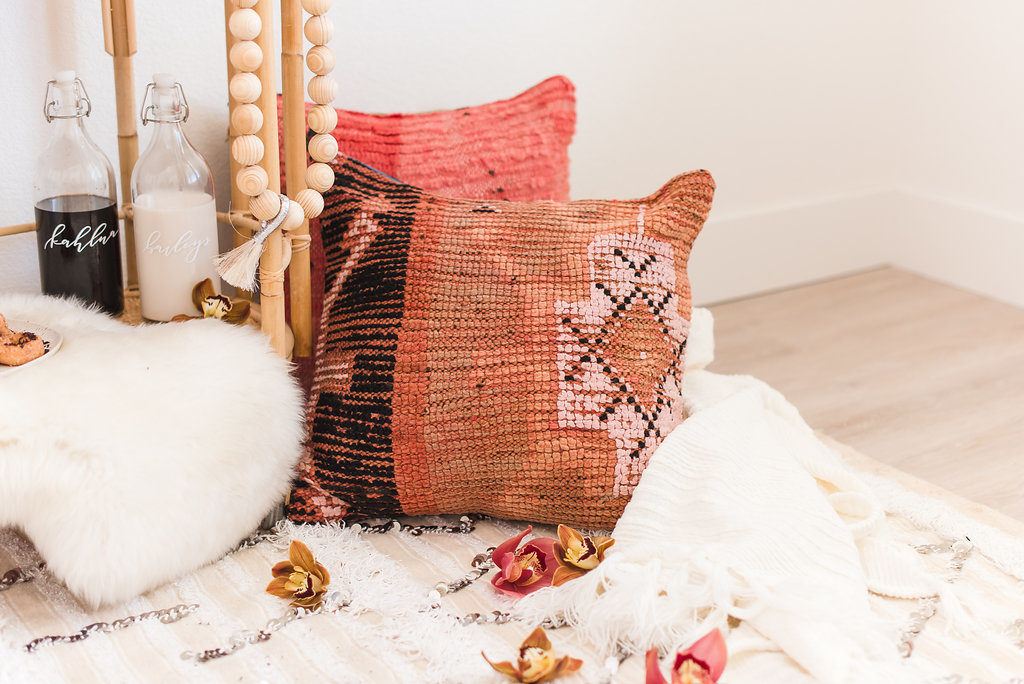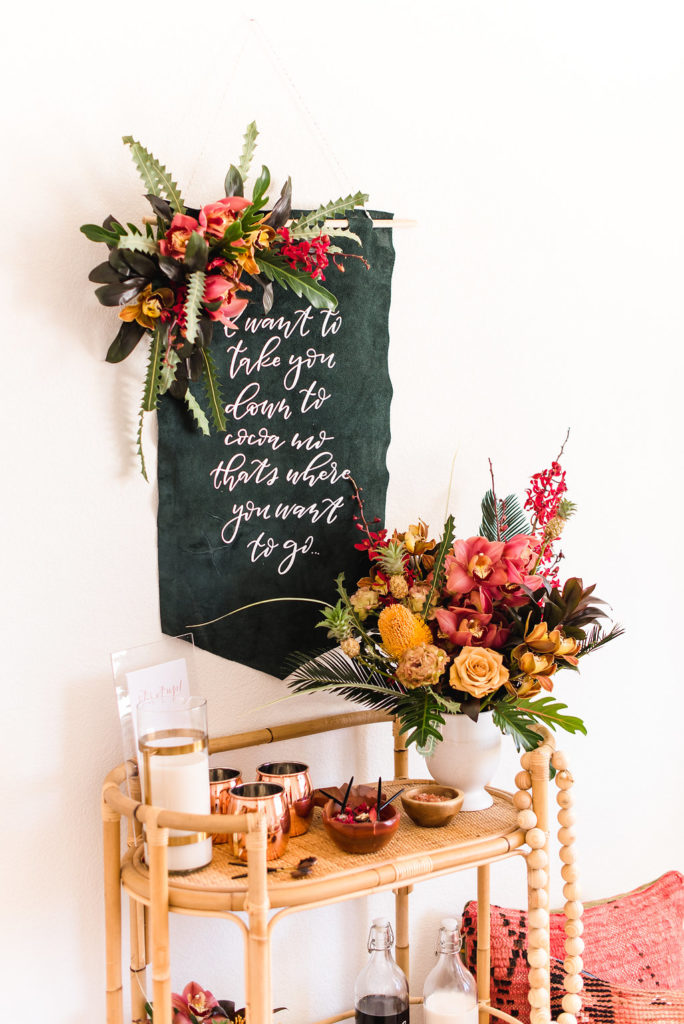 And, so there you have it, a little tropical in the middle of winter.
xx
Abby
SaveSaveSaveSaveSaveSave
SaveSave
SaveSave