It's been a fast 5 years with this spunky little girl Miss Isla Jean!! We were so excited and had been planning for what seemed like 6 months for this grand llama party for her milestone 5th birthday. Since we were put into such unpredictable circumstances the last couple months our plans were put into a "play it by ear" type of situation. Happy to say we pulled off a smaller gathering by having a sleepover for a handful of cousins and she was the happiest new little 5 year old there ever was. Mission accomplished!!
Photos by Danielle Mier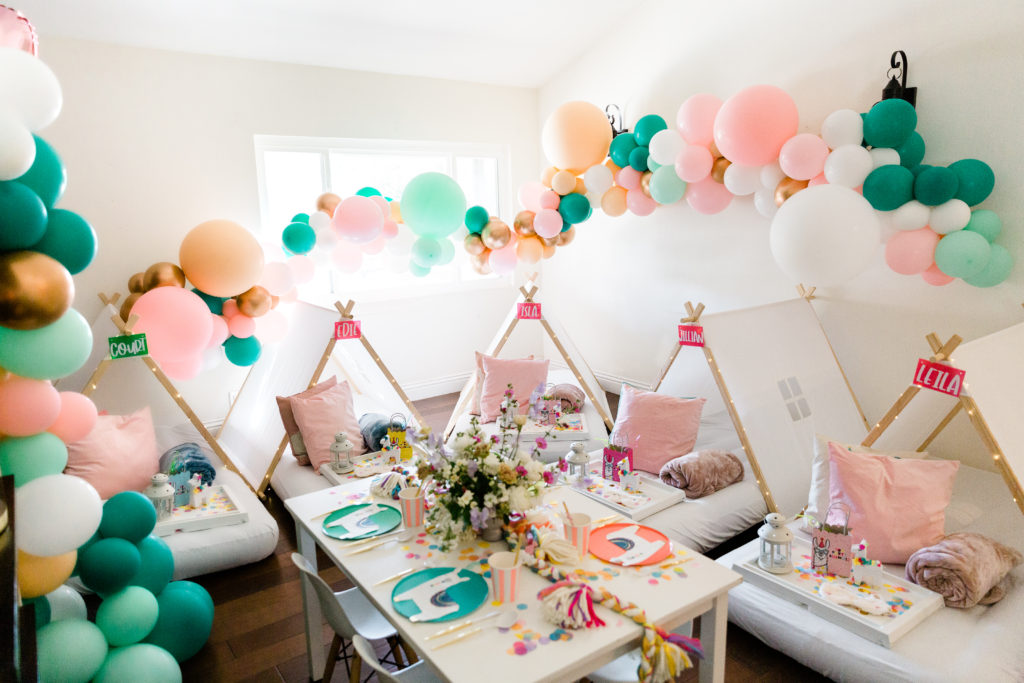 She wanted a llama party for about a year and that theme never changed so we were good there! Since it's a popular theme I tried to make it unique. The sleepover aspect helped when I found Trendy Tee Pee Party on instagram. Lola has a variety of colors and themes to choose from for your little ones party. She and her awesome team come to set it all up for you and it's the cutest and easiest thing ever!!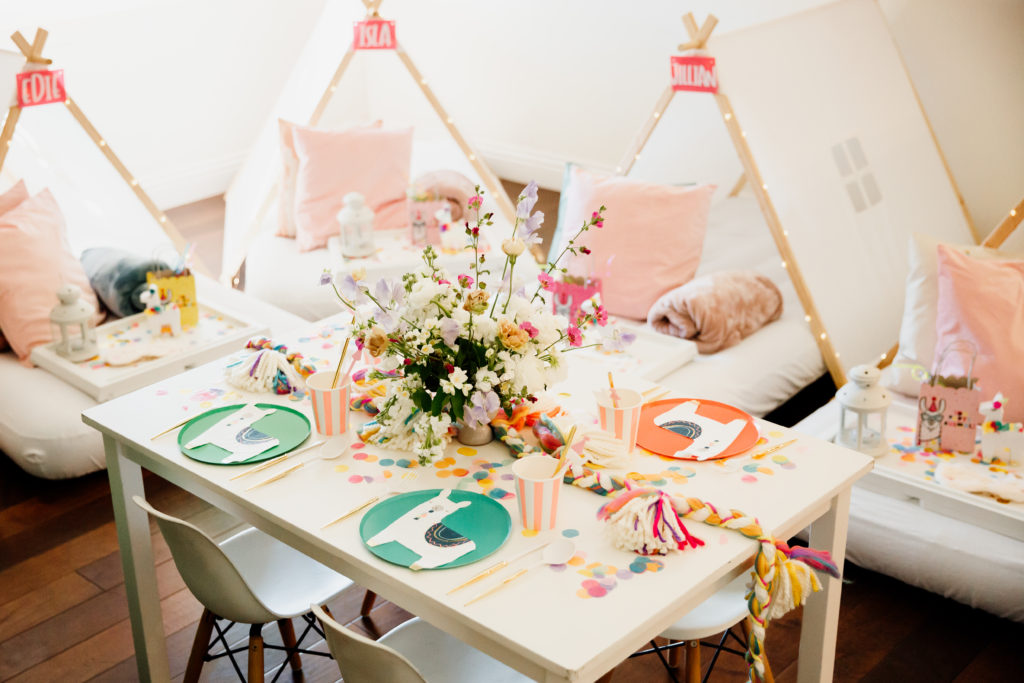 Had to add some balloons from Ellen, aka… The Pop Shop to give us that festive, party, celebration kinda feel right?? I mean it's not a party without crazy long balloon garlands.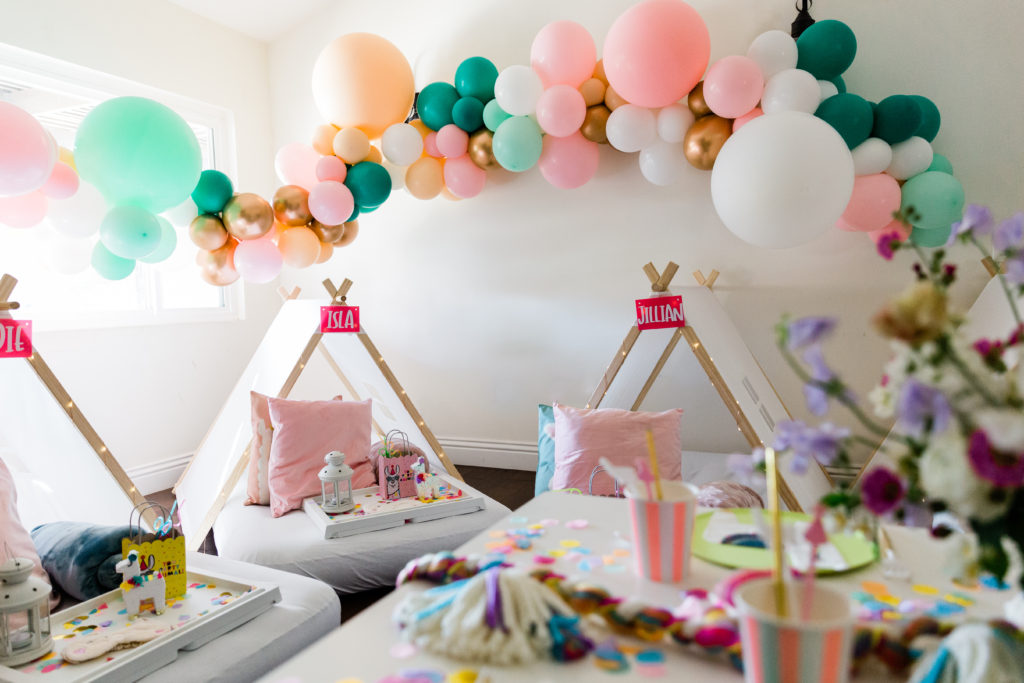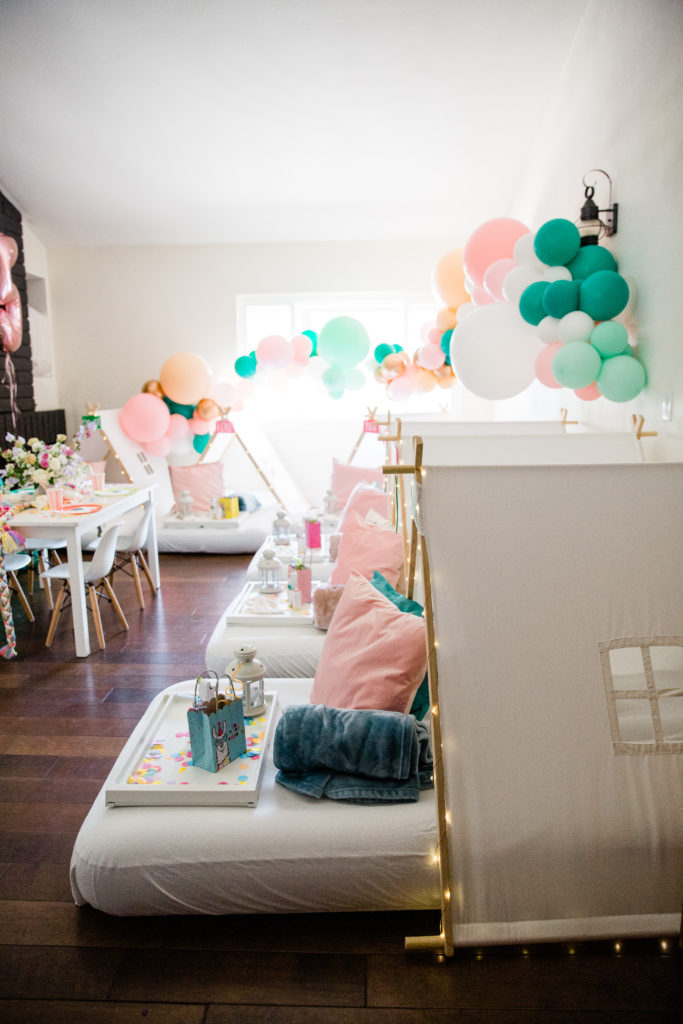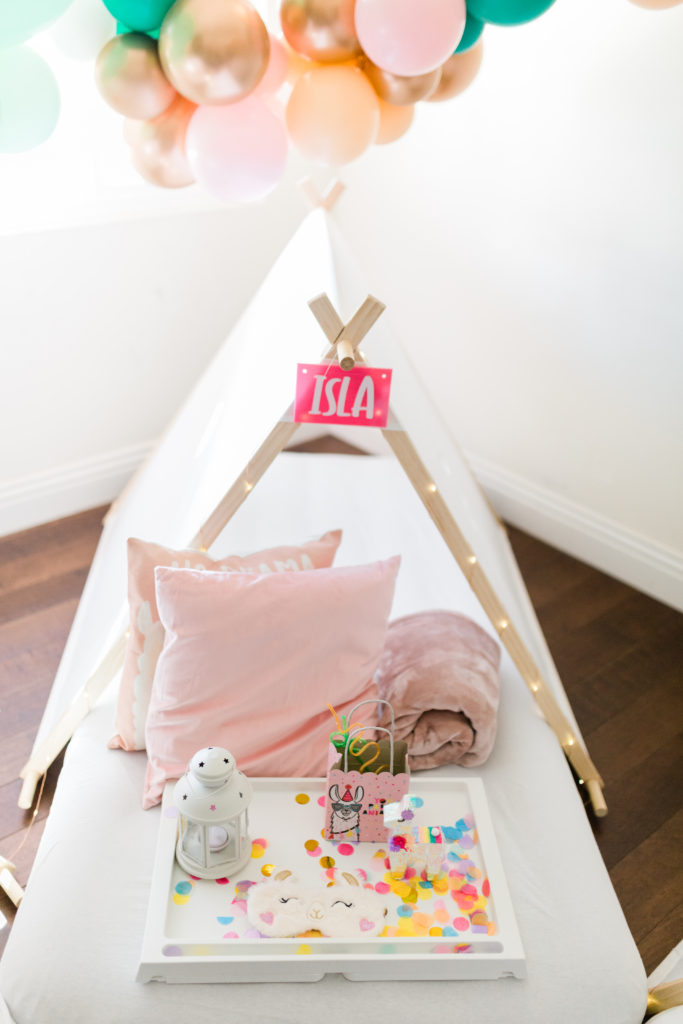 Once we had the cute tents from Trendy Tee Pee Party, I added some cute details like the name tags to each tent from Poppy Jack Shop. The mini pinatas from Lula Flora, party bags from Target and sleep masks from Amazon.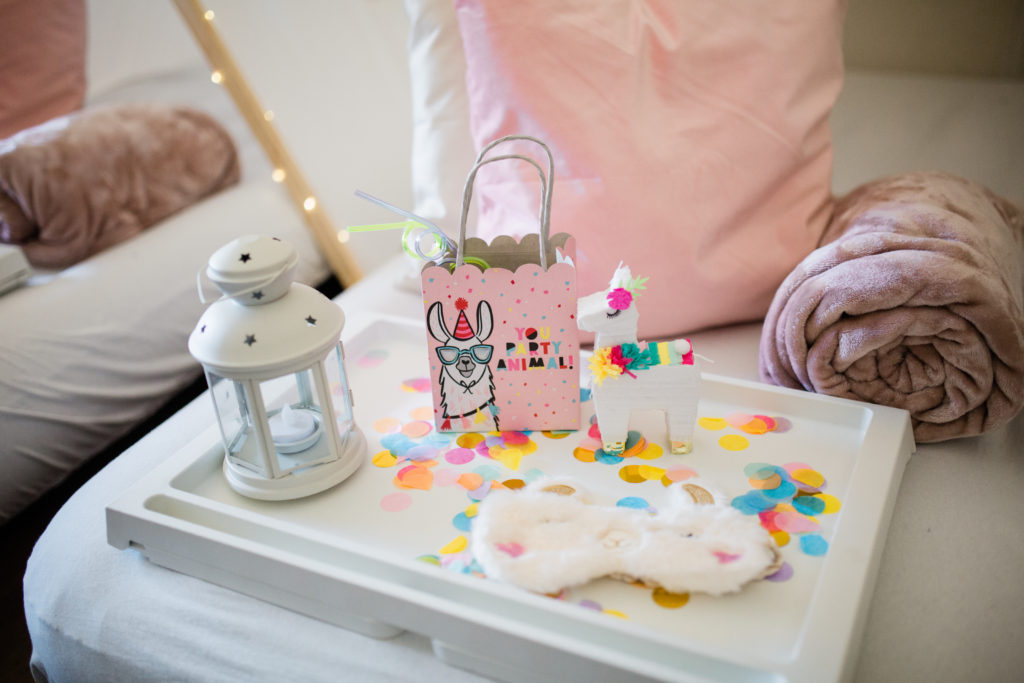 The table was really fun to create with all the color and texture to play with. First, the flowers from our gal pal Alex of Third and Park made it have that WOW factor! Second, the fun tabletop including plates, napkins, utensils, cups and straws from Oh Happy Day party shop. And last but not least the custom yarn tassel garland from Fancy Flamingo Design running down the table.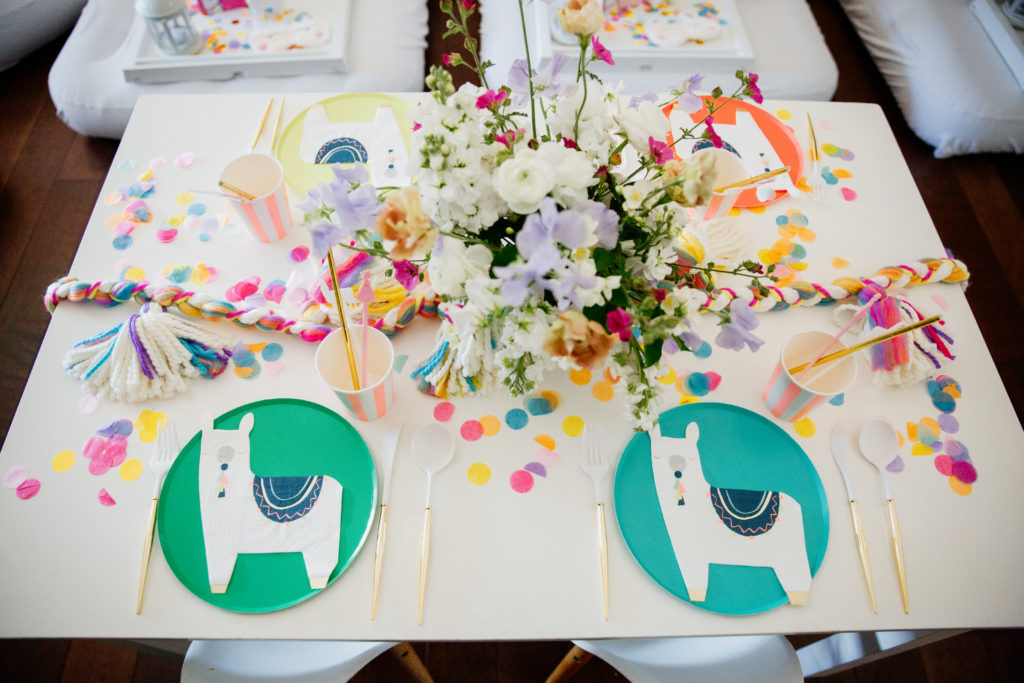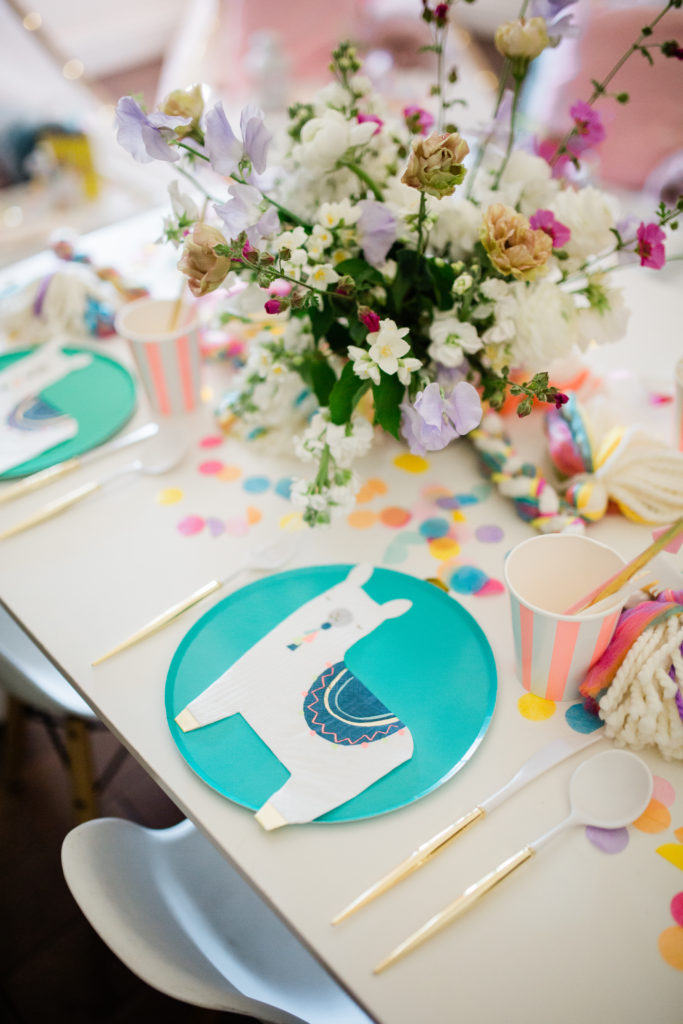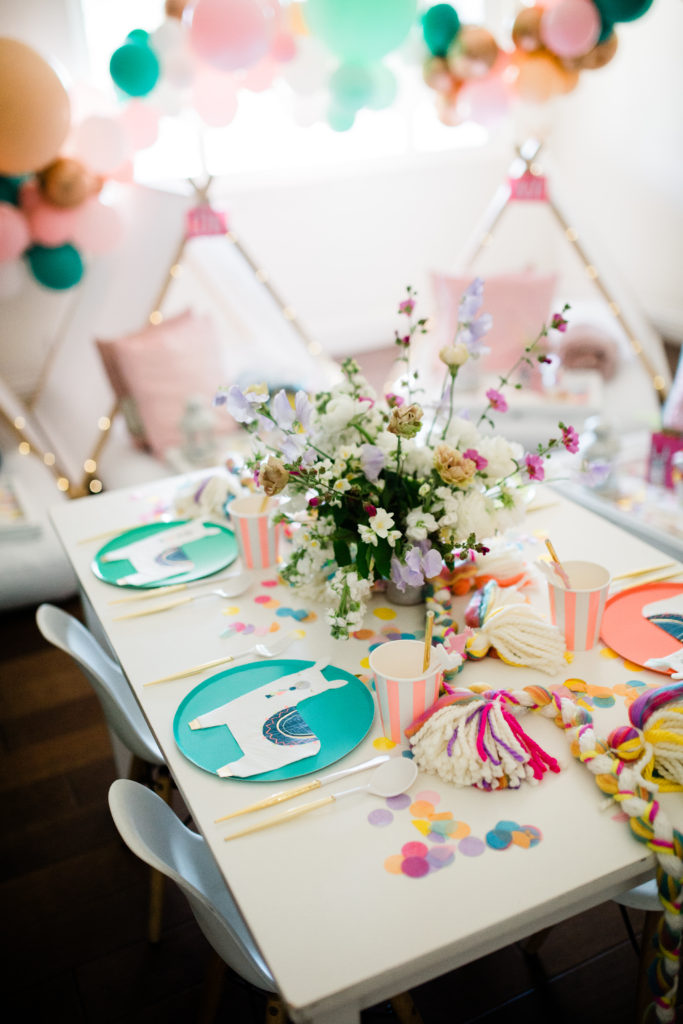 Now for all the details including the invite, signage, cake topper and stir sticks by Poppy Jack Shop. She is the best when you give her a theme and inspiration. She comes up with the cutest designs!!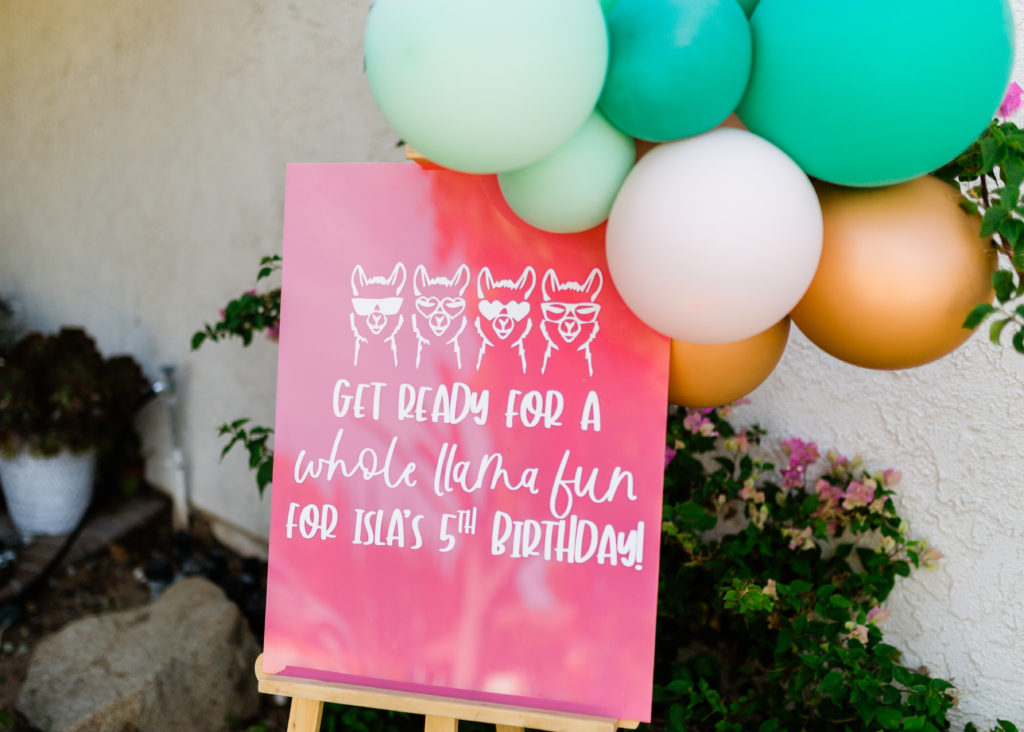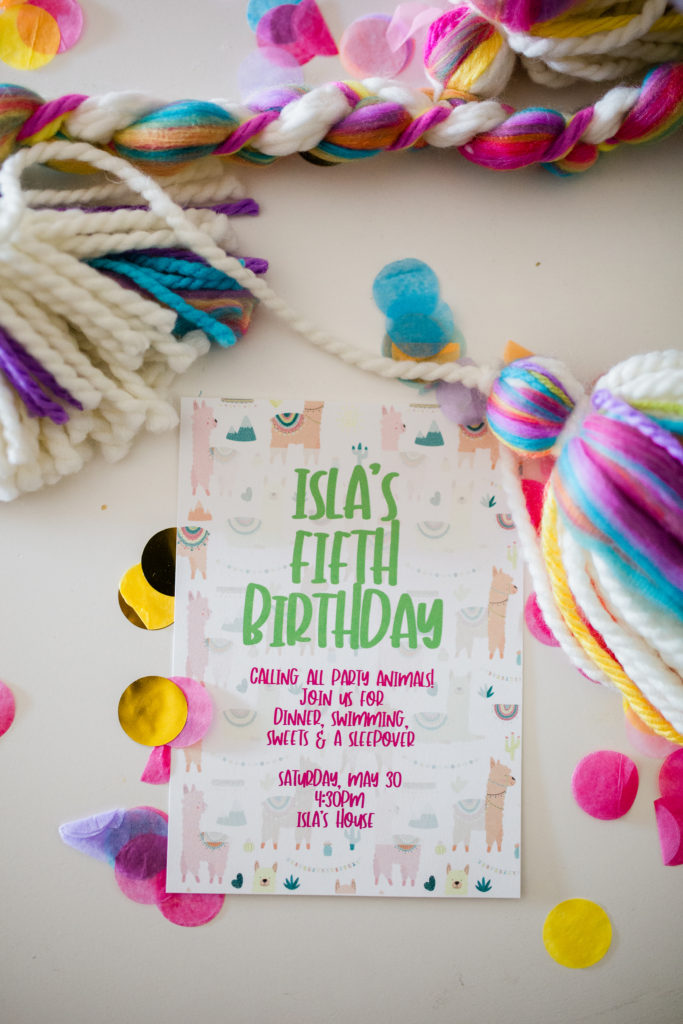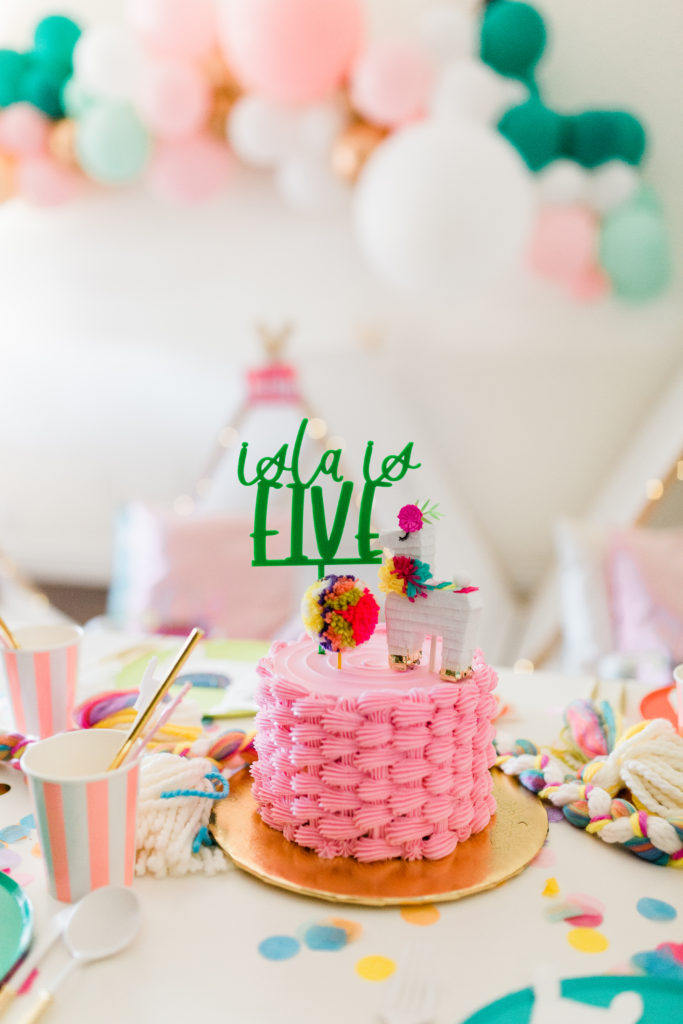 The cake was my favorite!! The topper by Poppy Jack Shop, the mini pinata by Lula Flora, and the pom pom by Fancy Flamingo Design.
Speaking of my favorite parts of the party….Desserts!!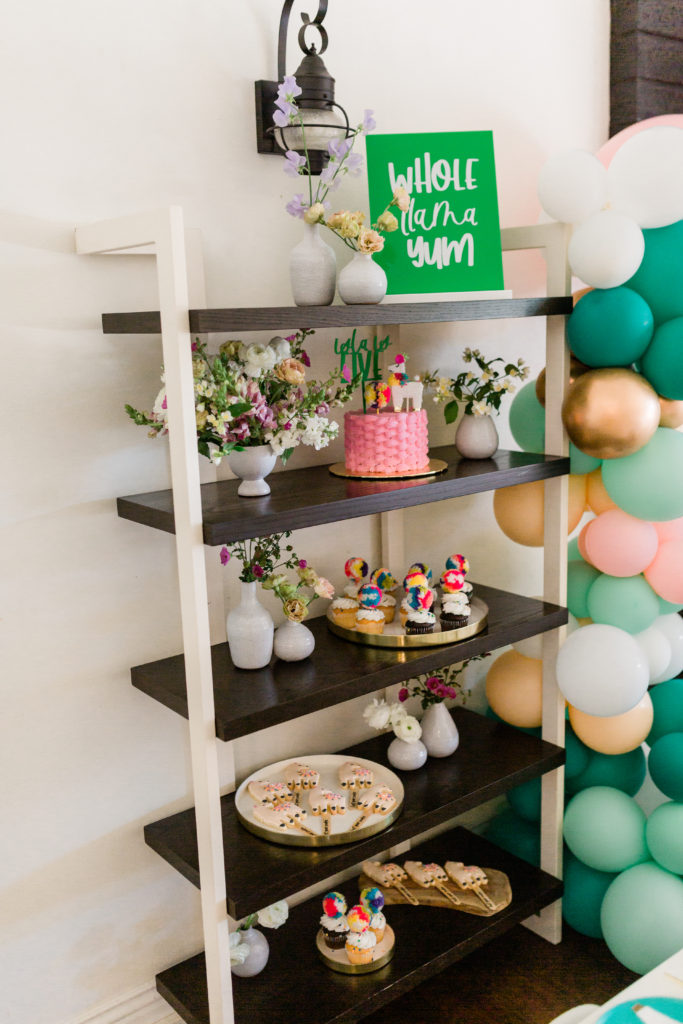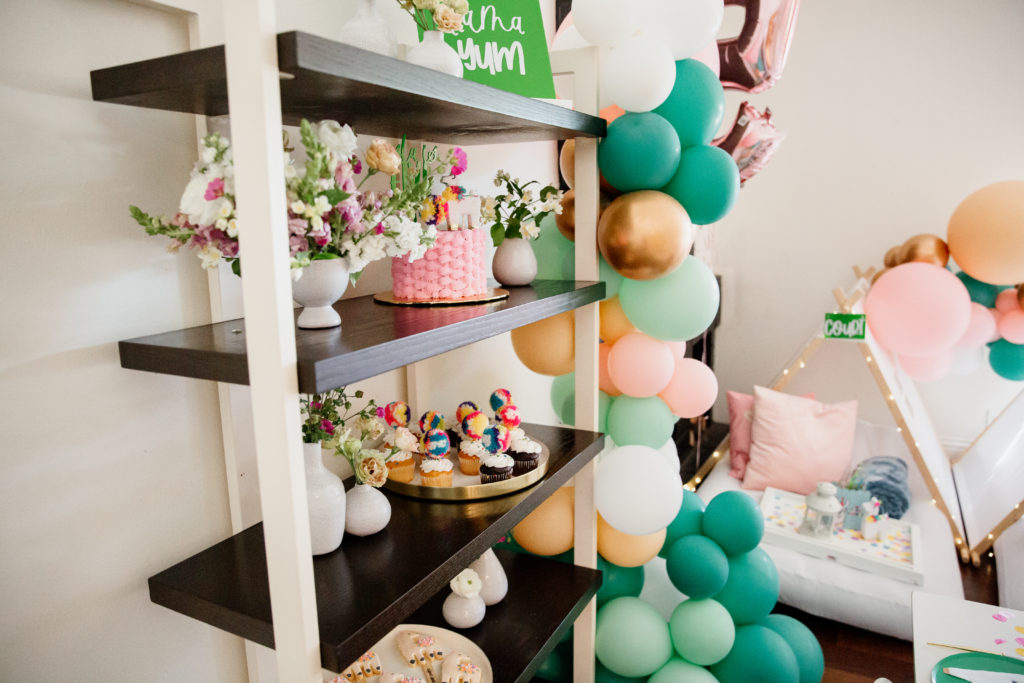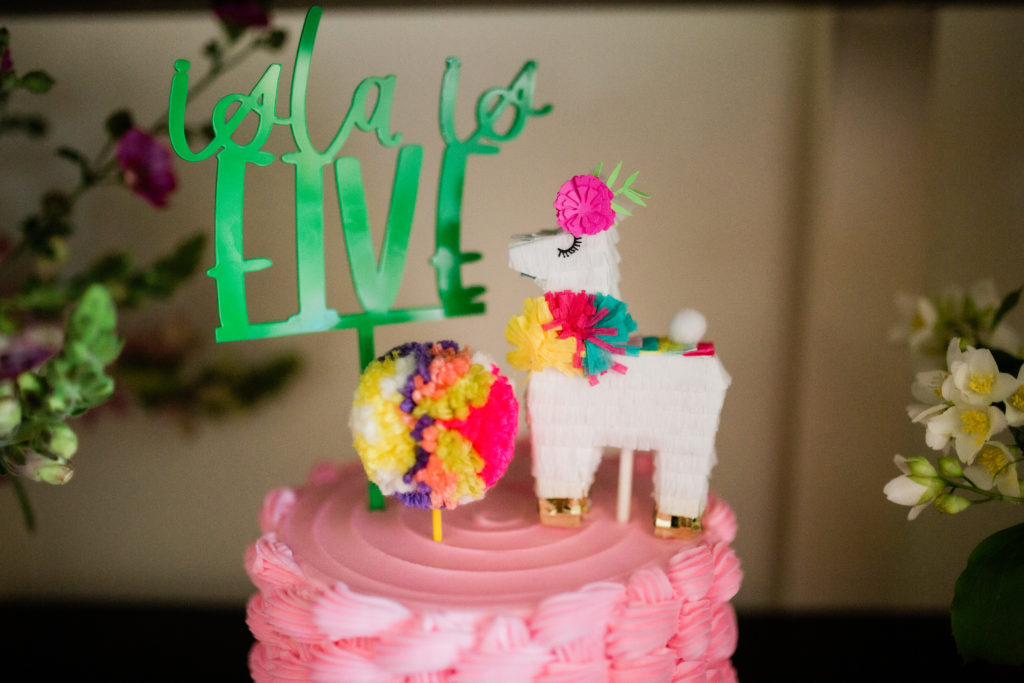 These little pom pom cupcake toppers from Fancy Flamingo Design were so cute!!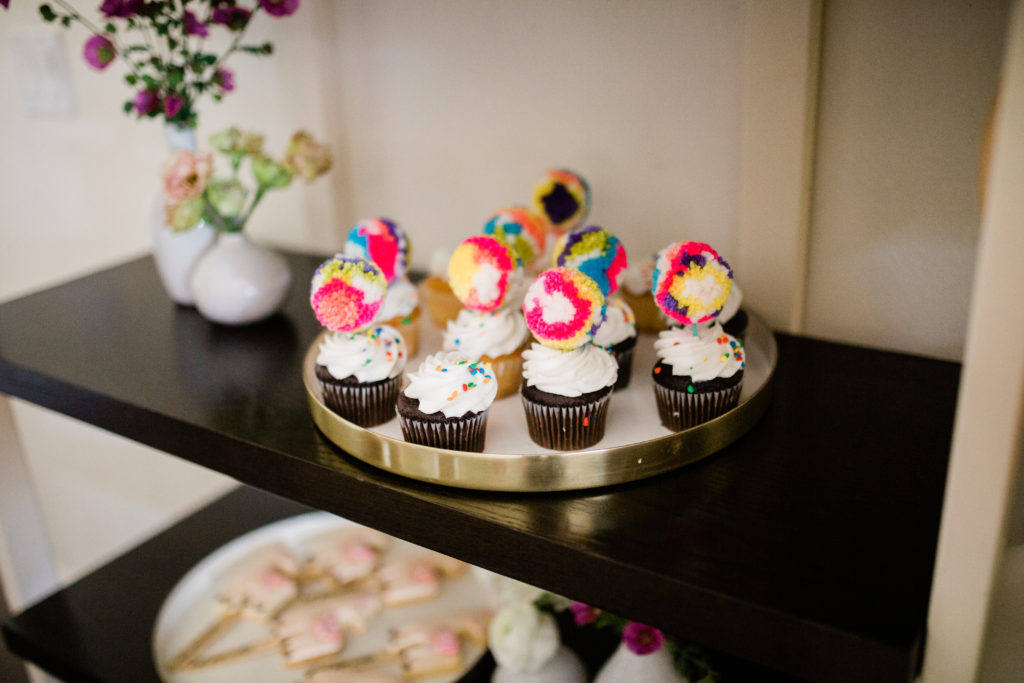 And of course we had to get these beautiful llama cookies from Frost your Cookie!!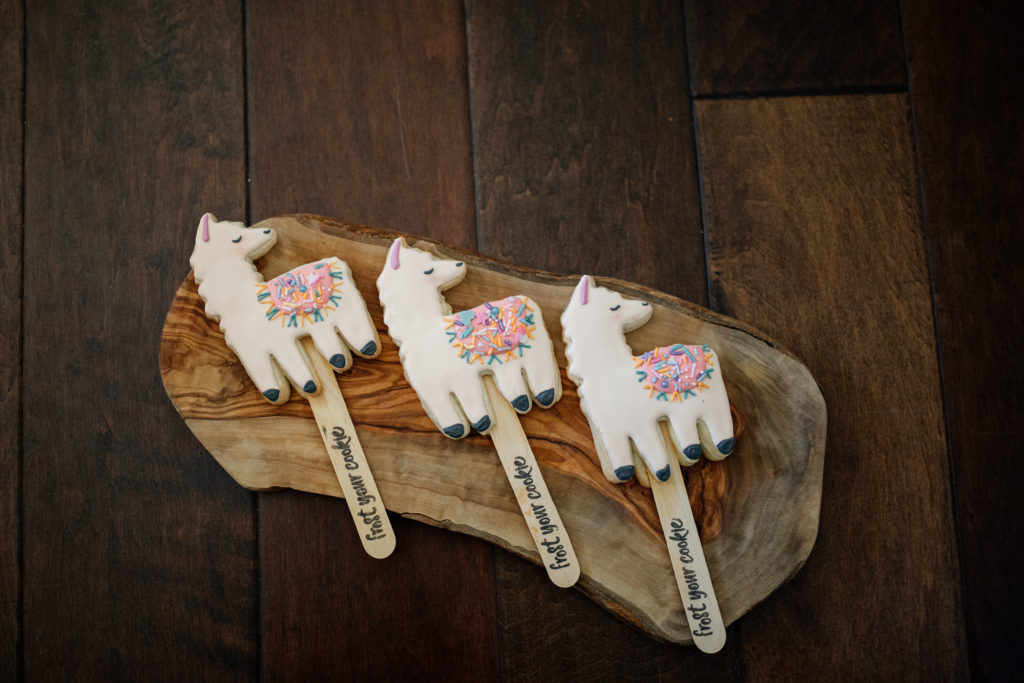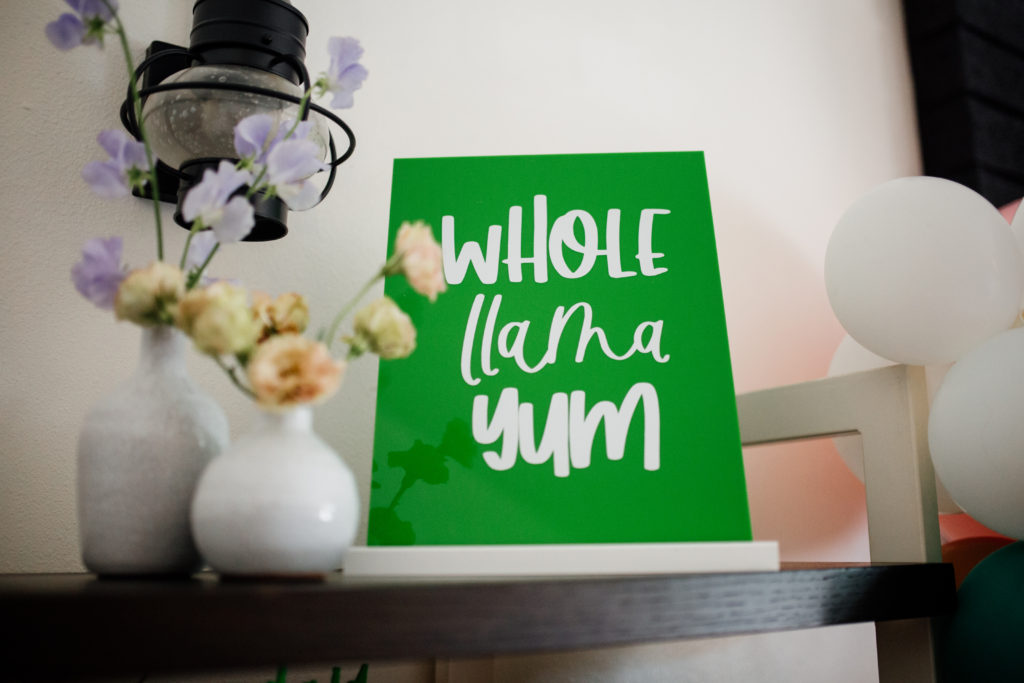 The yummiest cake was made by Beverly's Best Bakery.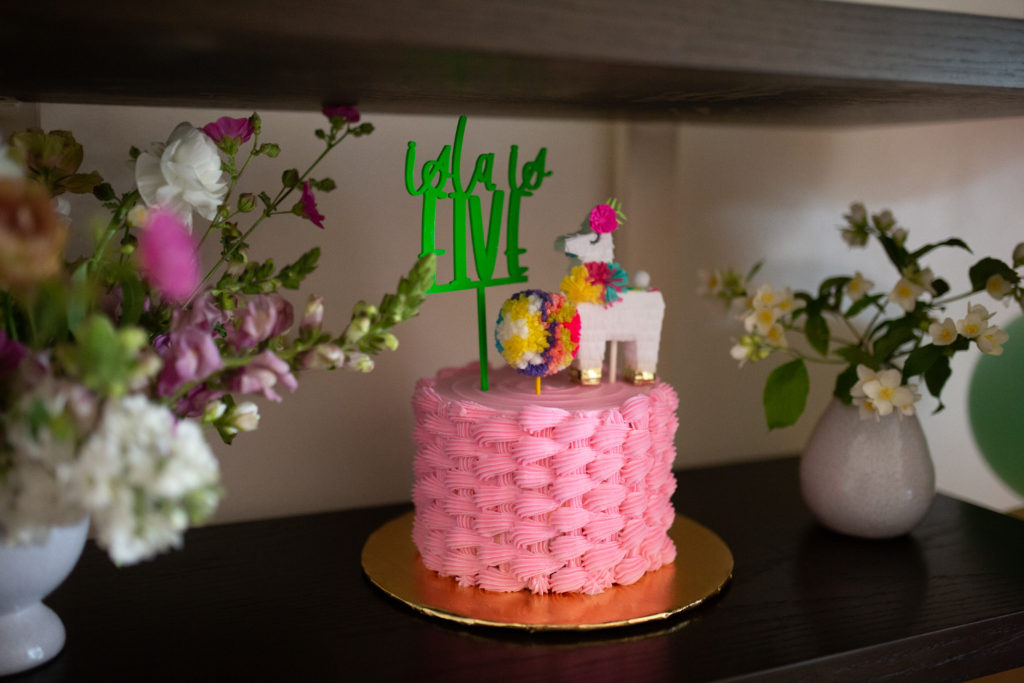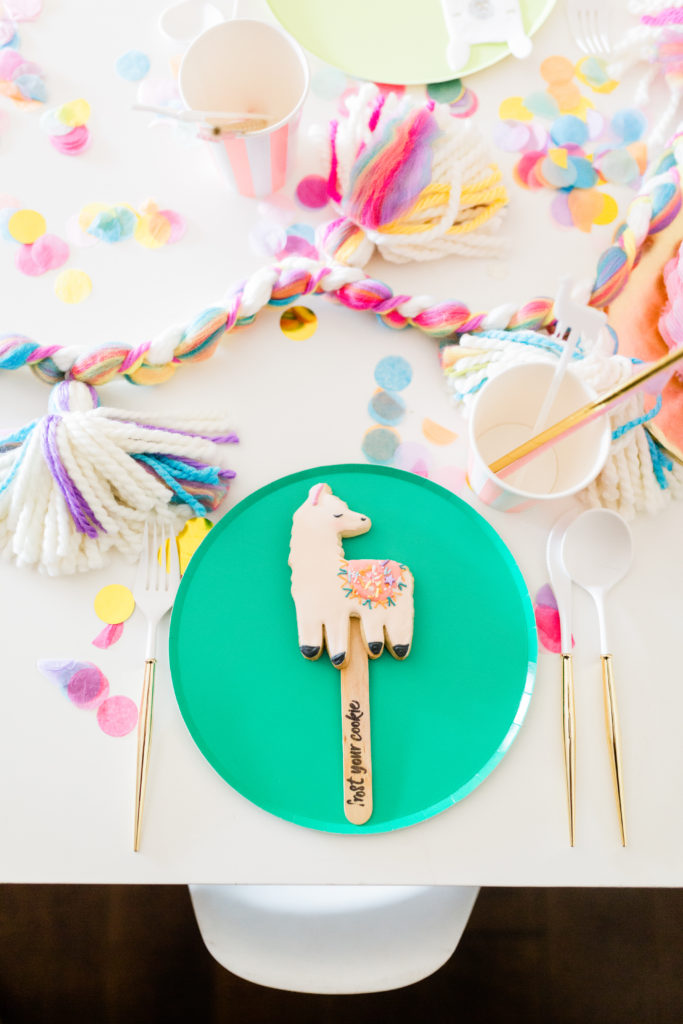 We had such a fun day for a special little Isla girl. She was happy she got her llama party with for her 5th birthday, and I was happy I was able to pull off an intimate gathering for her during these crazy times!! Anything is possible with Beijos, one way or another we find a way to have a party!!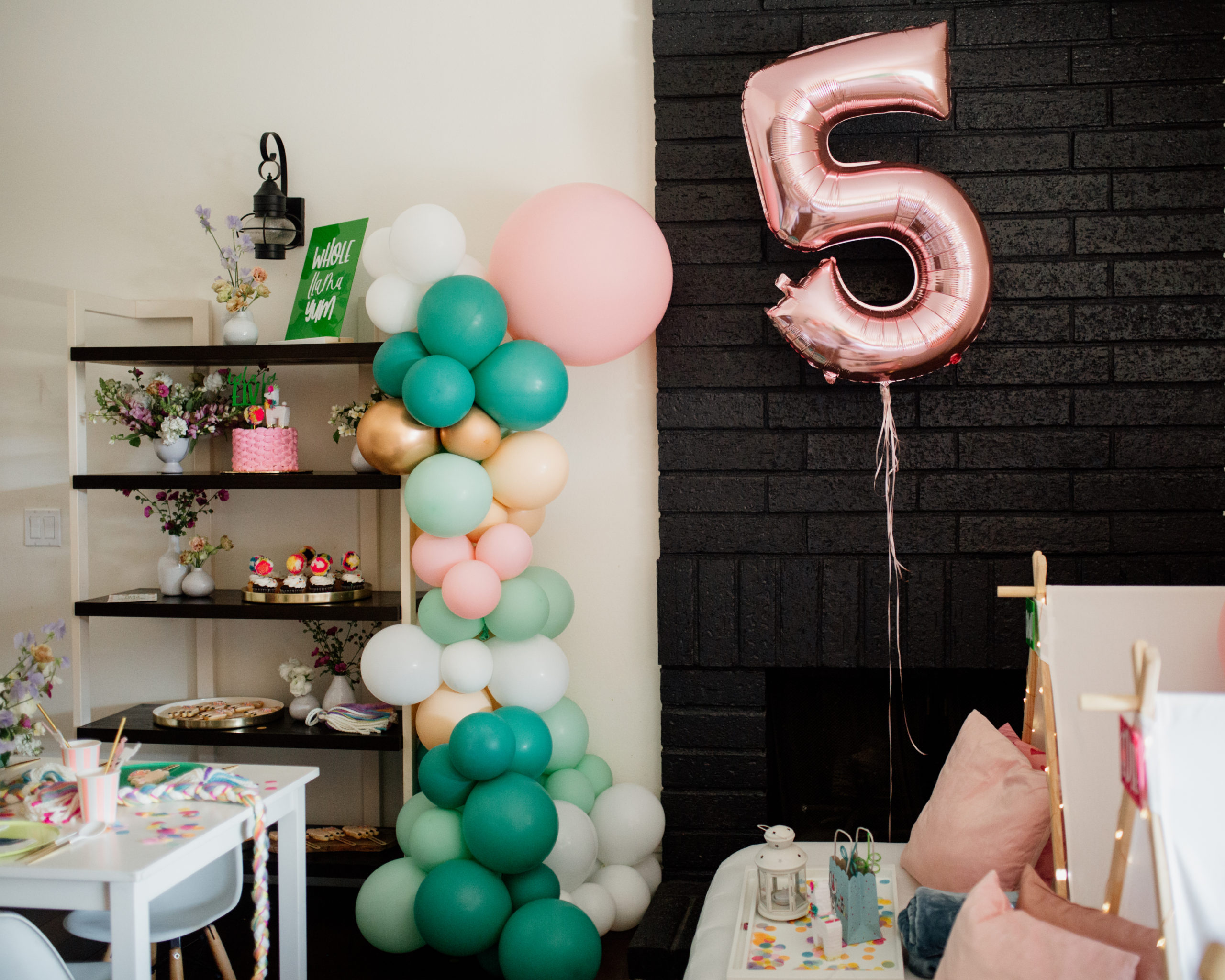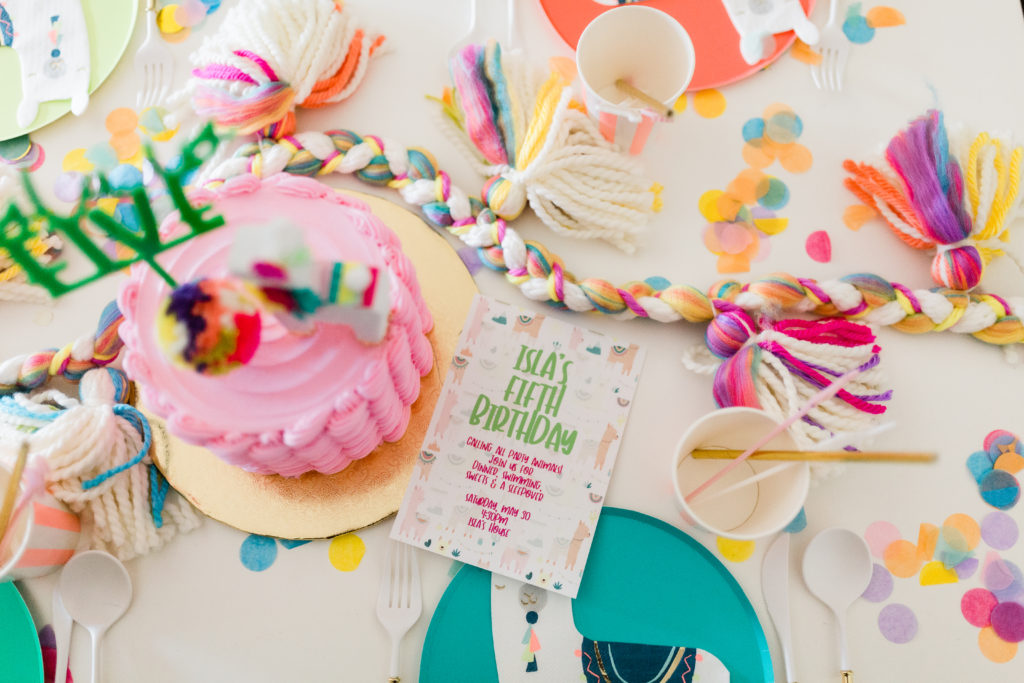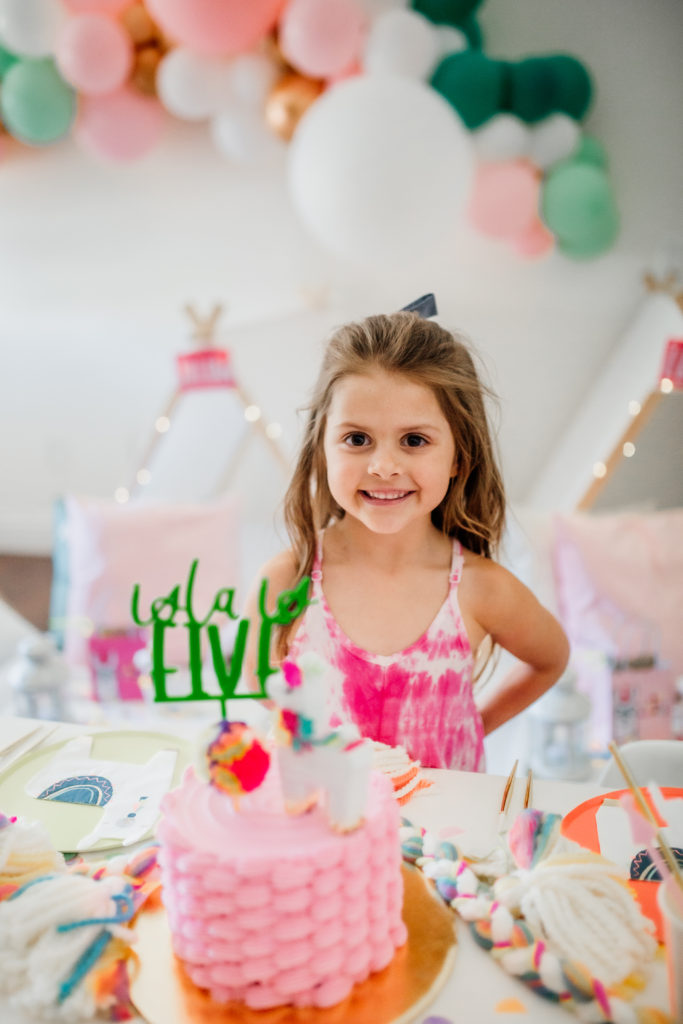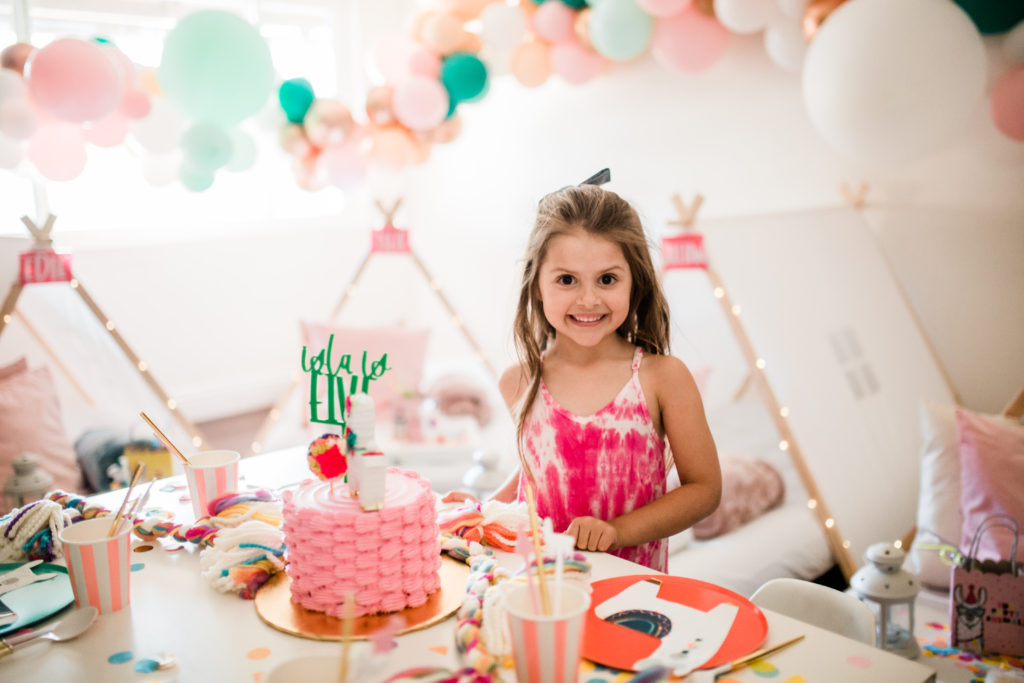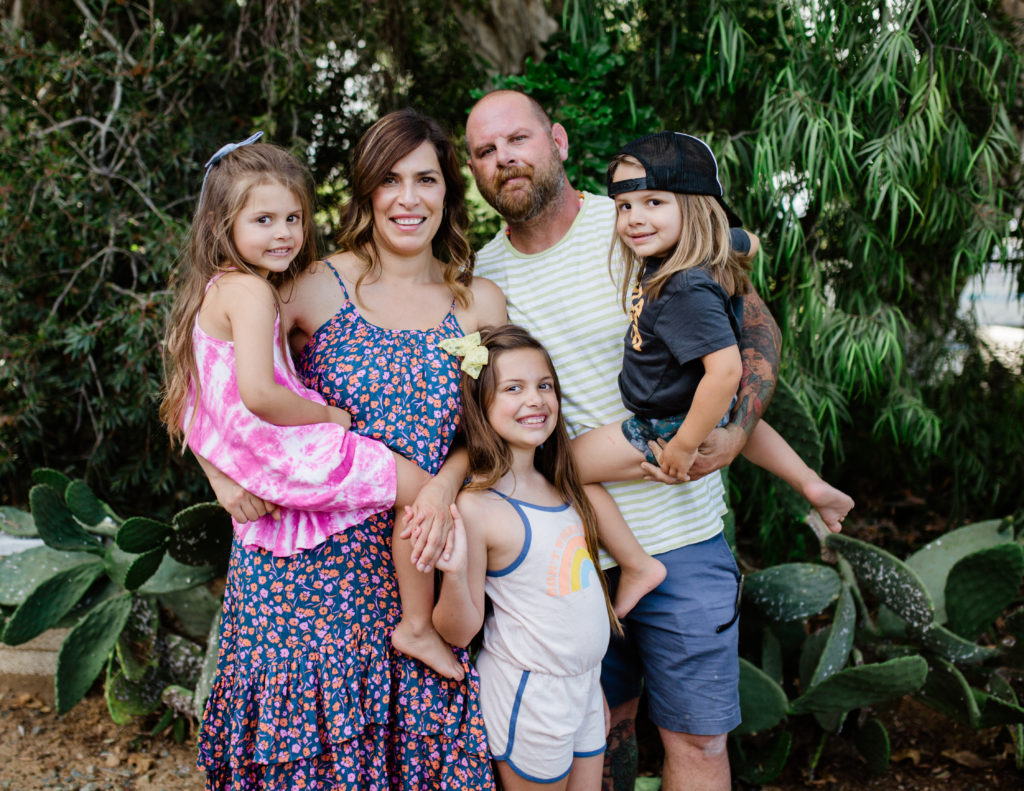 We love you spunky girl!! Happy 5th Birthday Isla Jean!!
Xx Leah