We are ending our rainbow week on a bright note! One of the things Jacquelyn and I love to do for holidays and even seasons is to decorate our home with art that lets you know the time of the year. And in this case, its Summer! And nothing says summer more than rainbows. We went to our favorite online art print shop, Minted! You have seen us use their art prints in our home before. They are indeed the best when it comes to decorating your walls. So let's explore our homes and find that lucky rainbow!
Abby here!
I love interchanging my daughter's art prints in her room. I secretly wish it was my room, haha! And when it came to adding some summer art prints in the house, her room was the perfect spot! What girl could not love rainbows? Her room is made up of natural elements and pops of pinks and purples. So when I came across the Natural Rainbow and Double Vintage Rainbow, it was a no brainer. I just love the natural look of the white and tan rainbow sitting next to the colorful double rainbow. It's like they were meant for each other!
Along with her rainbow prints, I like to change out her plants and flowers. Having it be summer, the house gets so hot that doing fresh flowers in her room just wasn't a practical thing right now. This pampas grass arrangement by Fern and Sun Palm was the perfect choice to join the shelf party. What I love the most about it, is not only are they beautiful, but they will last all year long. Don't they just scream summer too!?! I love how Dayna Studios captured these pretty rainbows so perfectly!

Also, we get a lot of questions regarding her bench. It is the Billy Bookcase and baskets from Ikea. Her shelves are the InPlace Floating Wall Shelves from Walmart!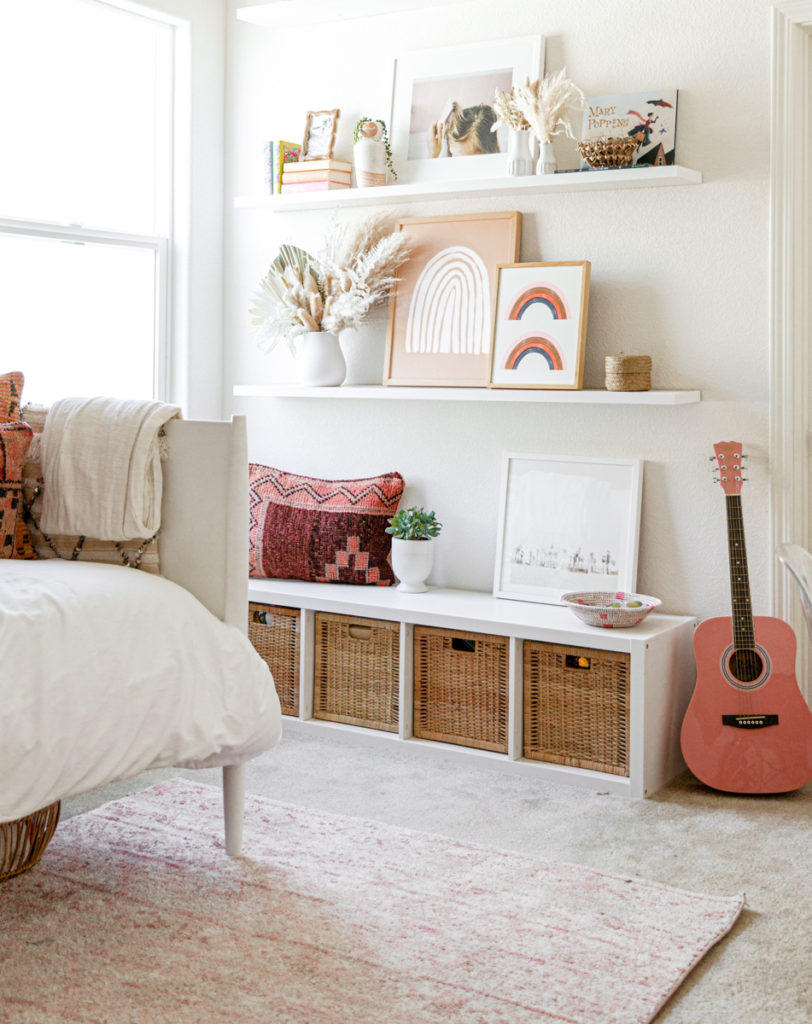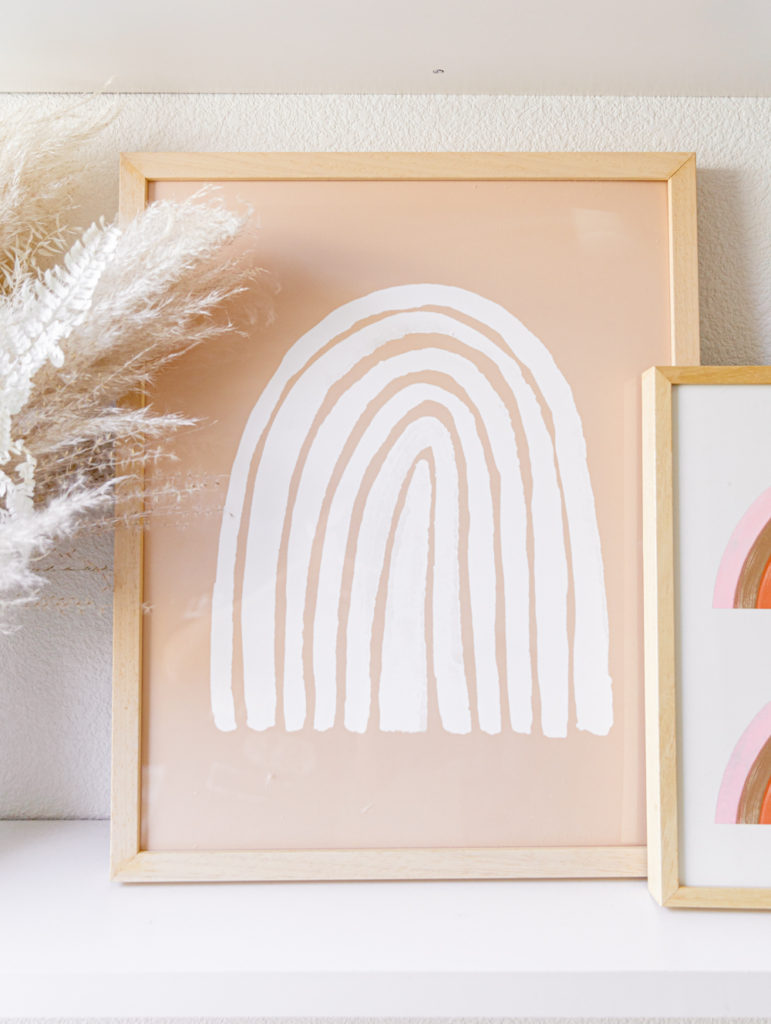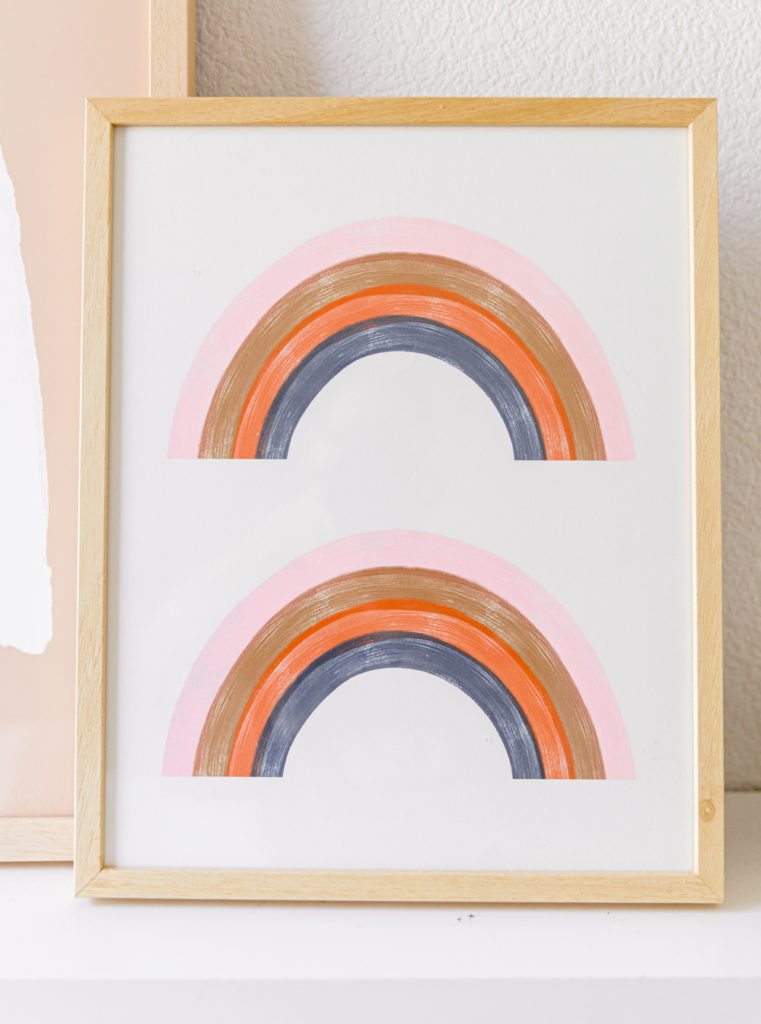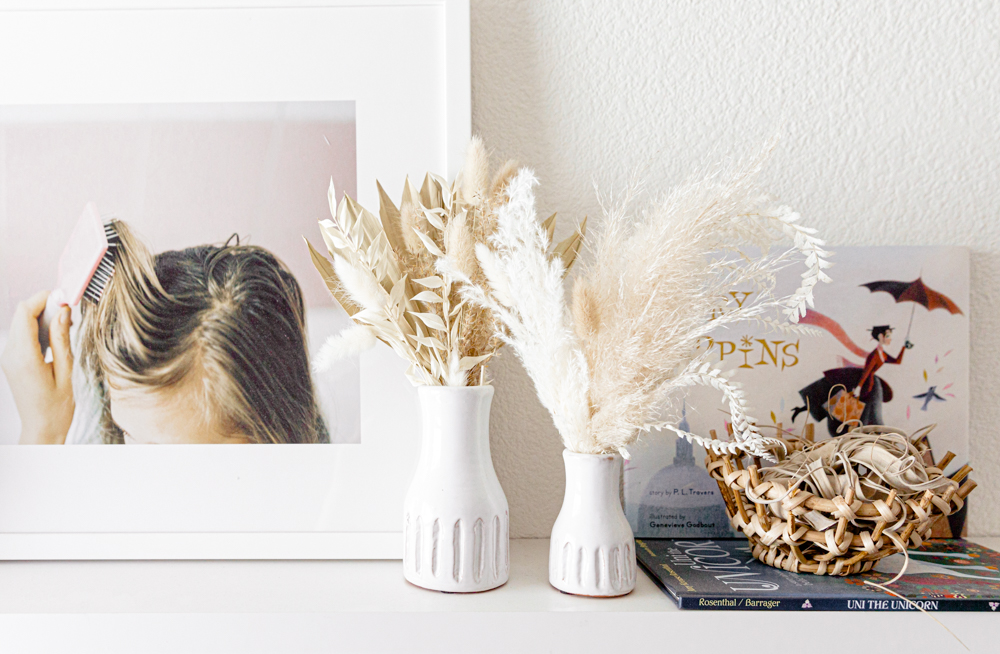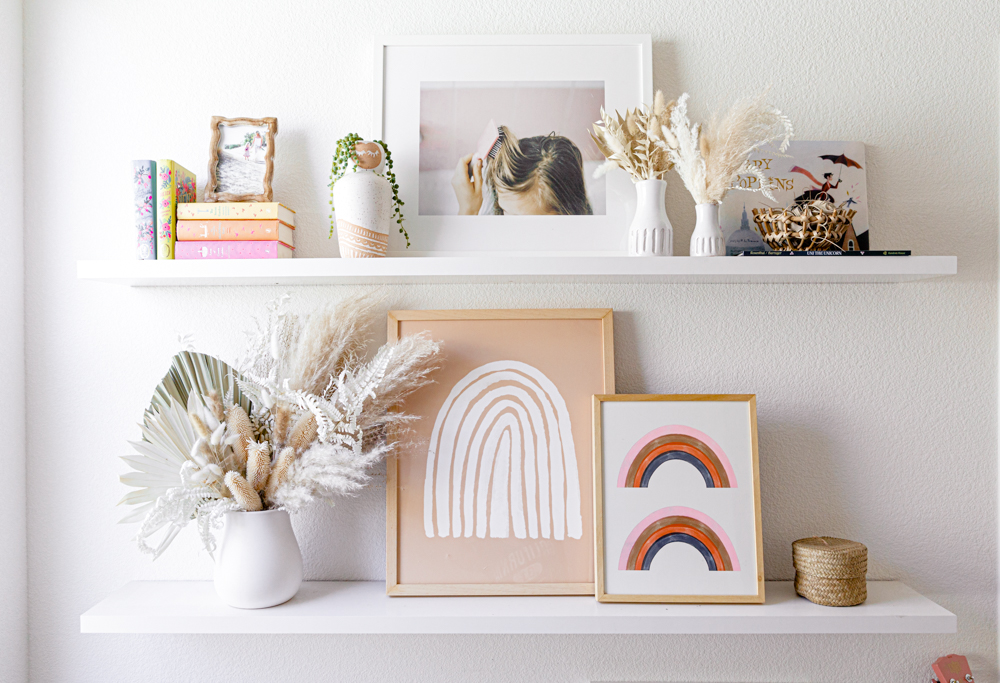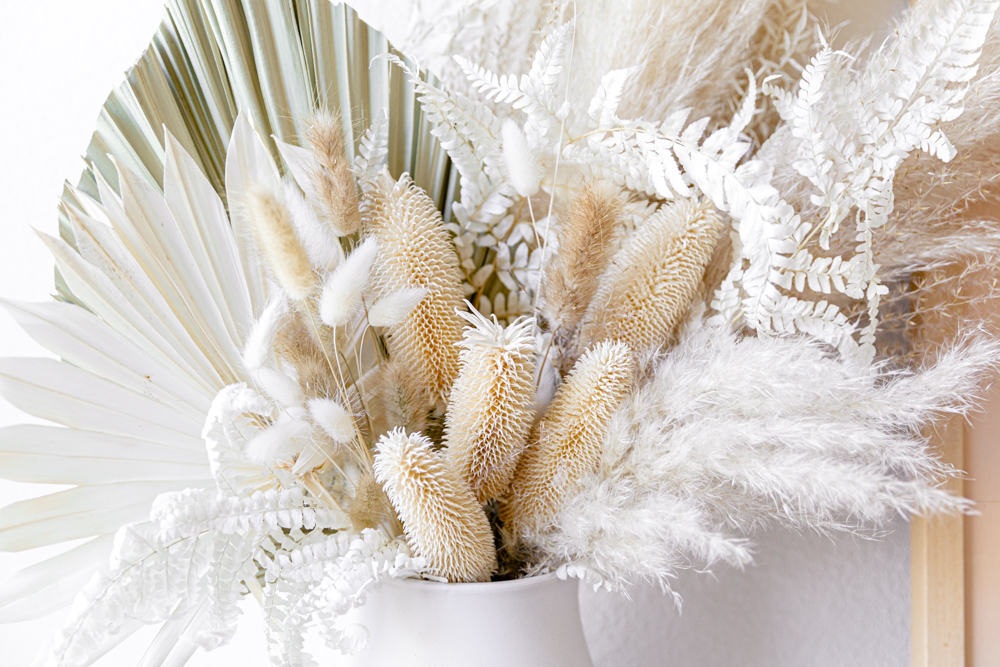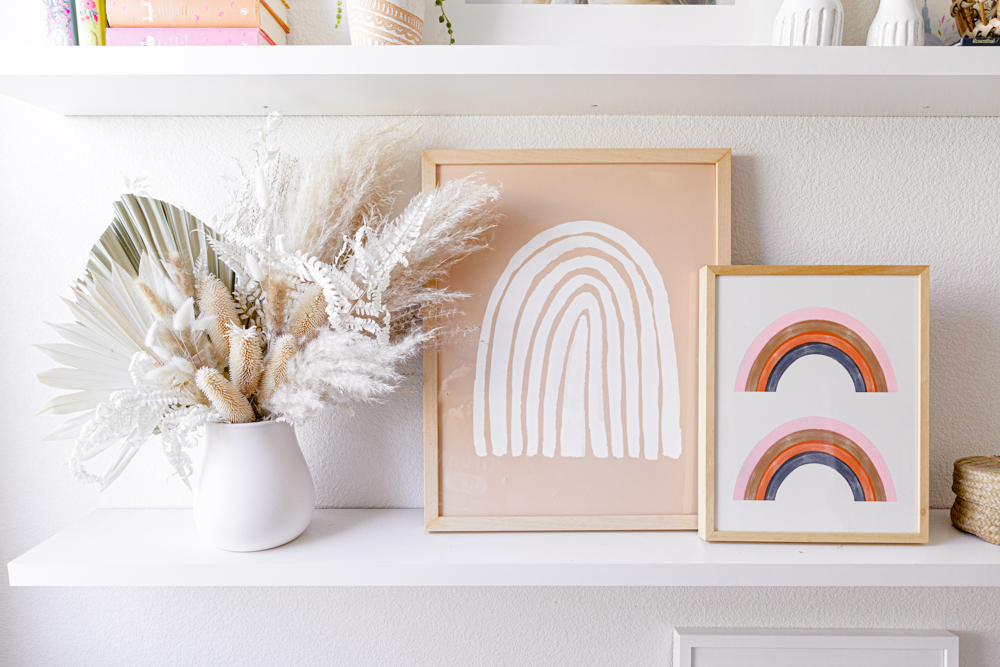 Hey, it's Jacquelyn!
While searching for rainbow prints on Minted's site, I immediately fell in love with the Arcs series by Iveta Angelova. This is Arcs II but I have Arcs I on my list as well! Most of my home decor is in the black/white/blue family. I wish I had girls so we could have more pink, but it is what it is!
I used the print to spice up these floating shelves in my living room. It pairs well with my baskets from The Little Market and a few accessories from The Garage Collective and Shop Pigment. So happy with this new addition to the family, I mean home!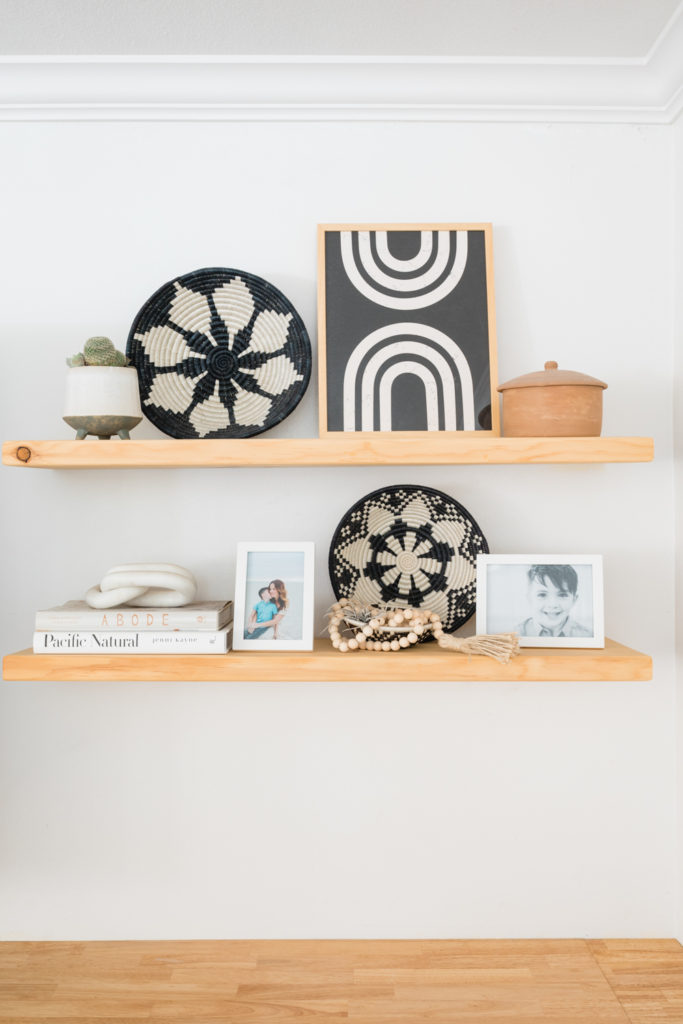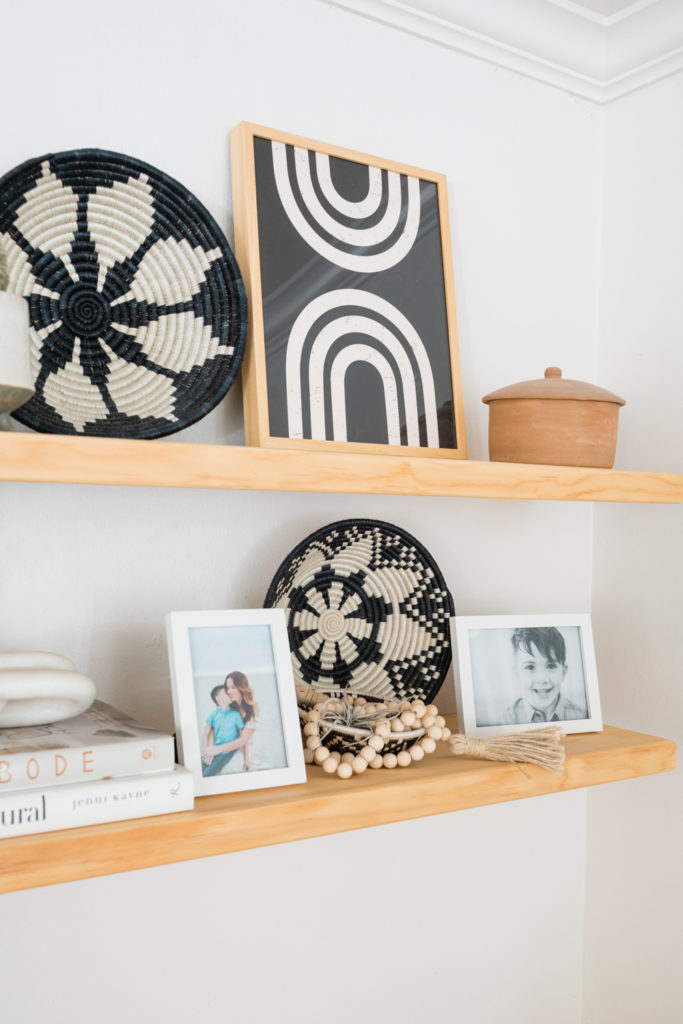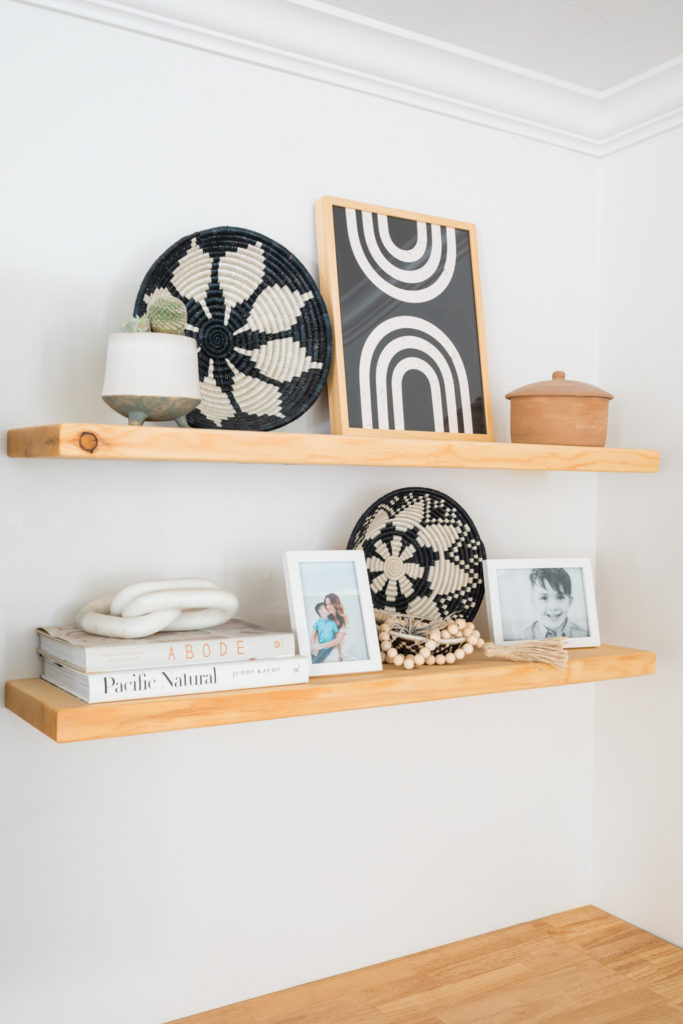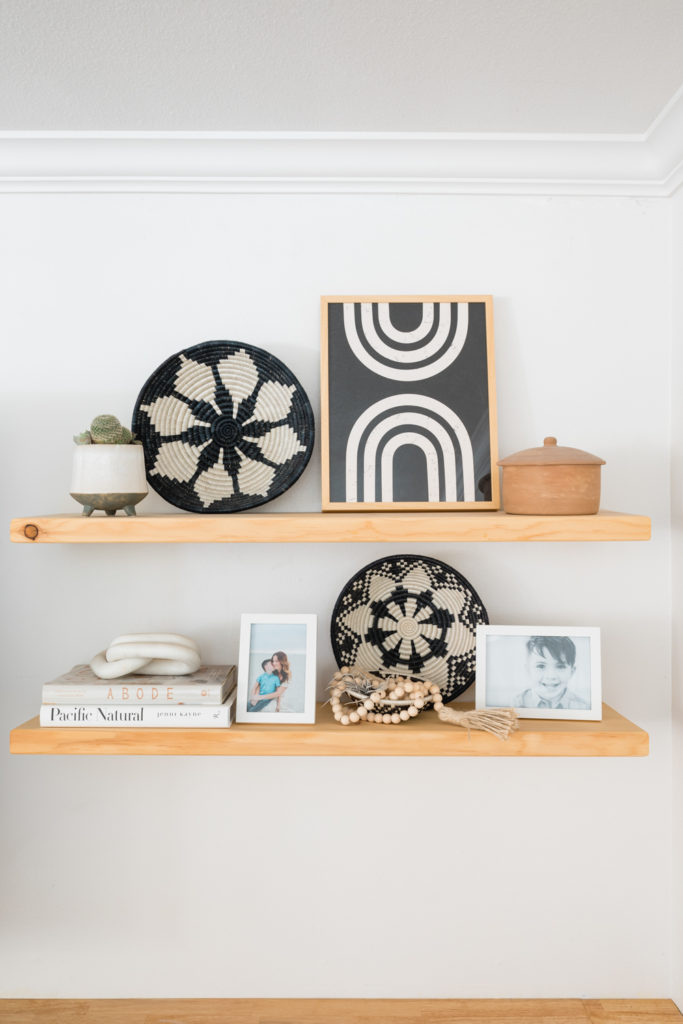 When we had the idea to do rainbow prints I thought, wouldn't it be fun to see a rainbow print in a boy's room?! As a mom of two boys, I was up for the challenge! Rainbows don't have to be just for girls!
Minted had the perfect answer to my question with the Retro Vibes rainbow print! Also by Iveta Angelova. I chose this pretty blue color and it fits perfectly in my son Cruz's room. Just needed to add a few dinosaurs, mini VW van, and a wooden rainbow that we already had!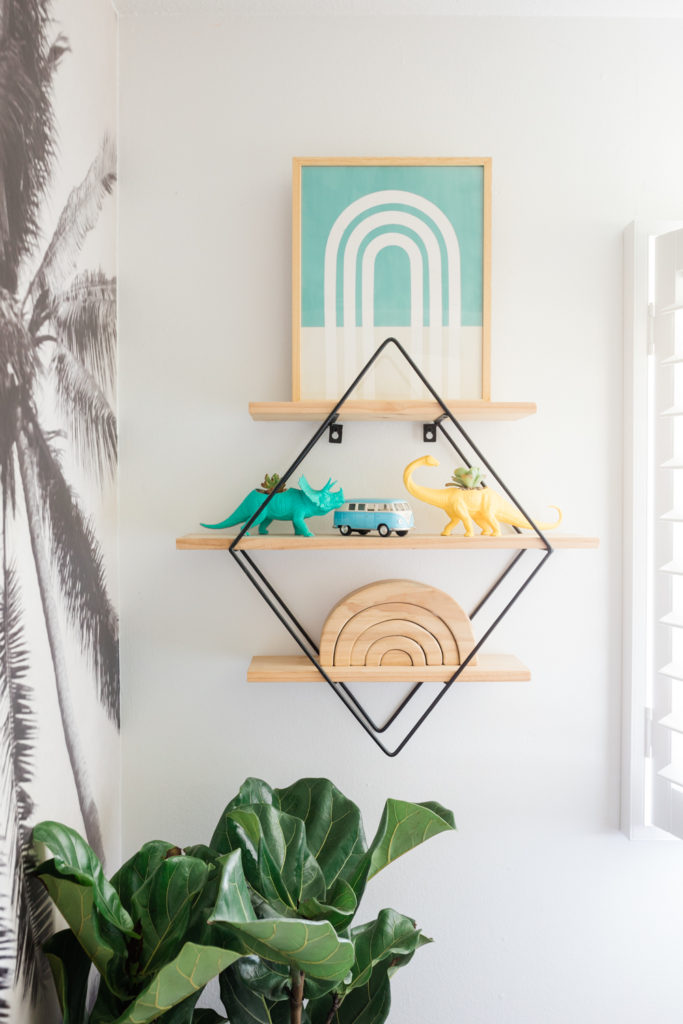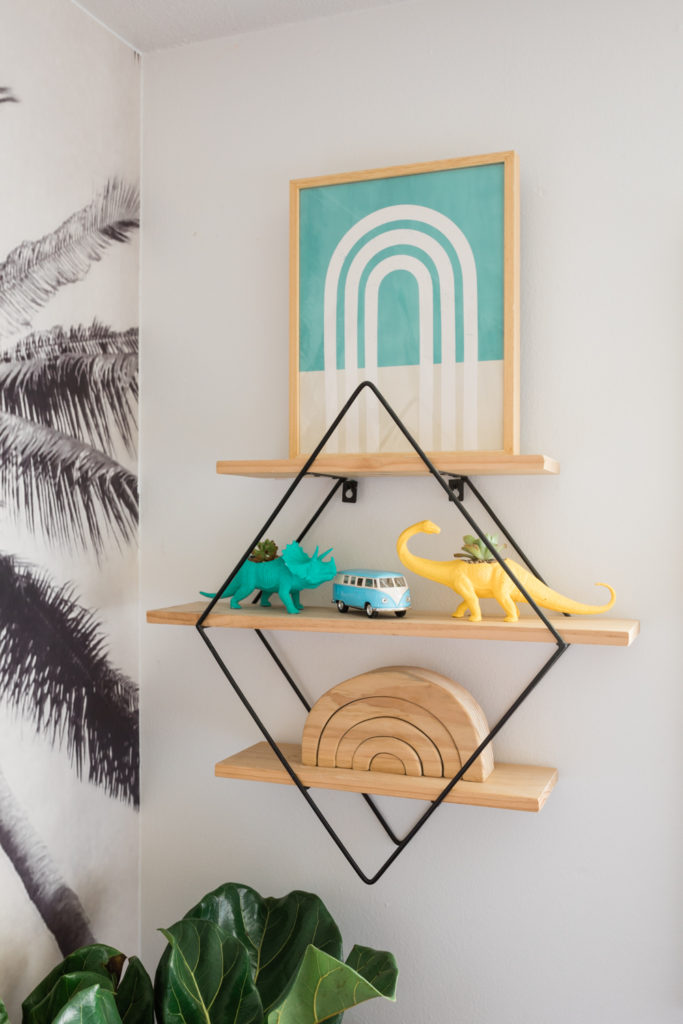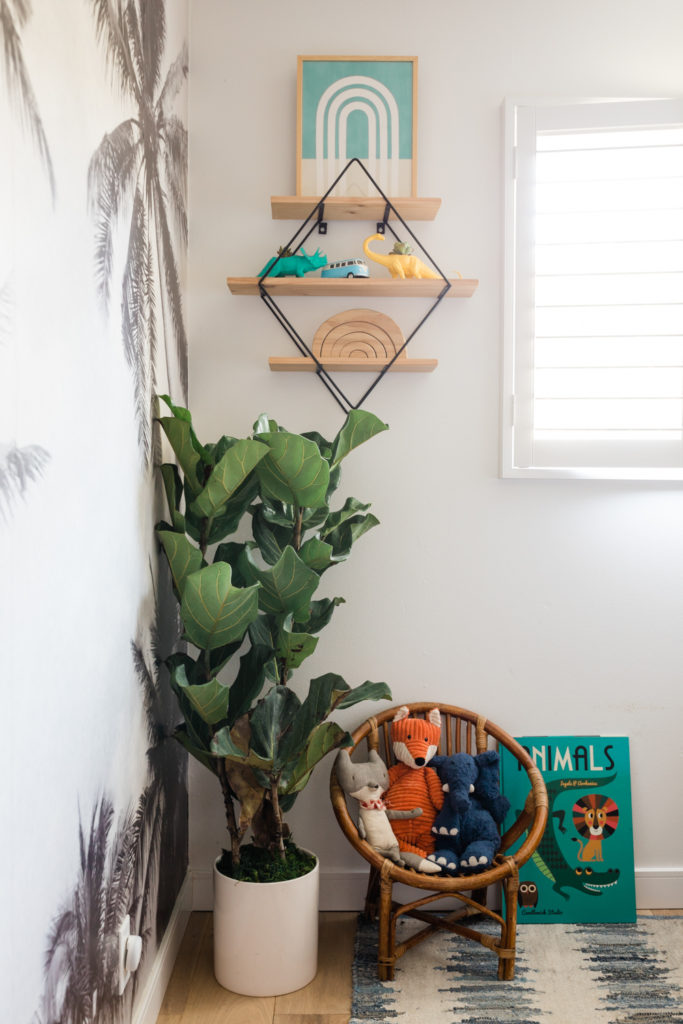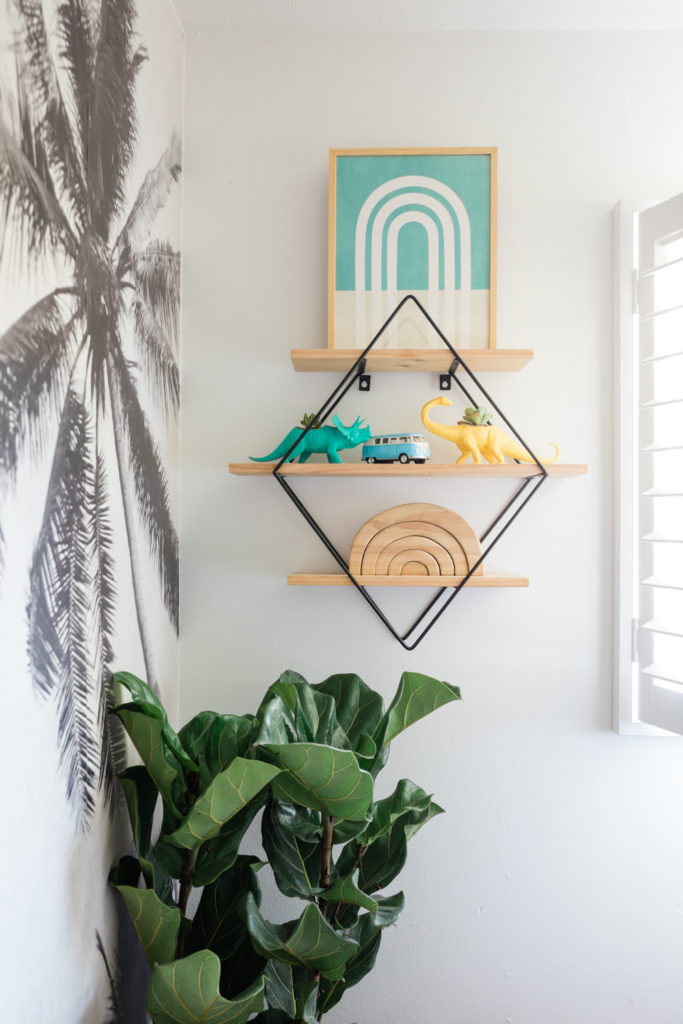 Our dear friend Alison Bernier, who shot all of Jacquelyn's prints, also got in on the rainbow action! She got this bright and colorful print called Pillowed Rainbow by Deborah Velasquez. It's the perfect bright and sunny spot in her office, don't you think?! We love the fun colors!!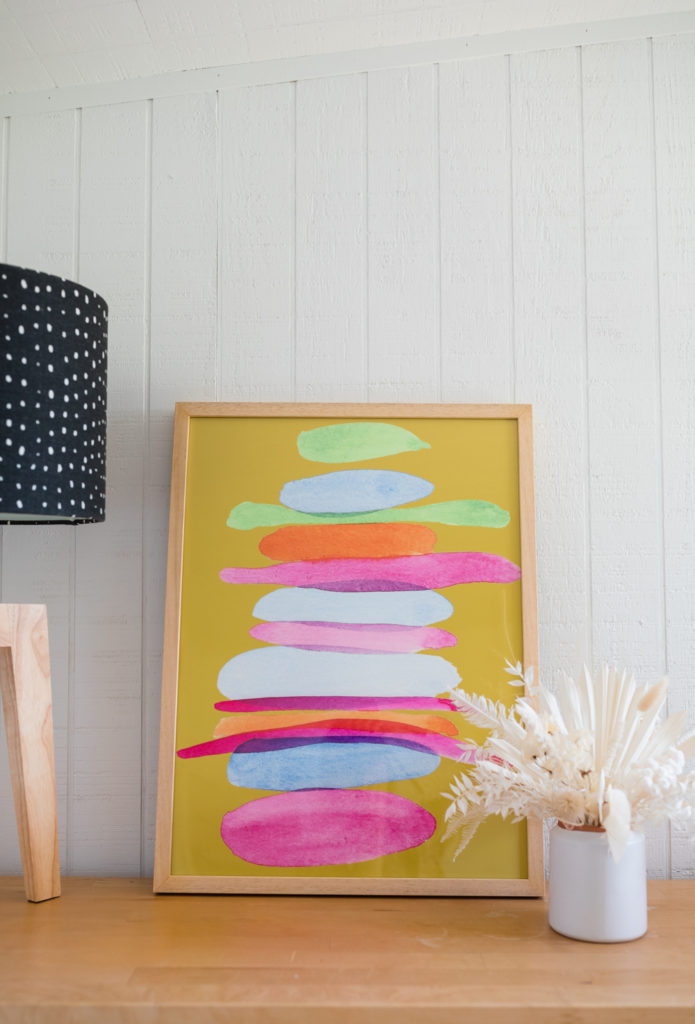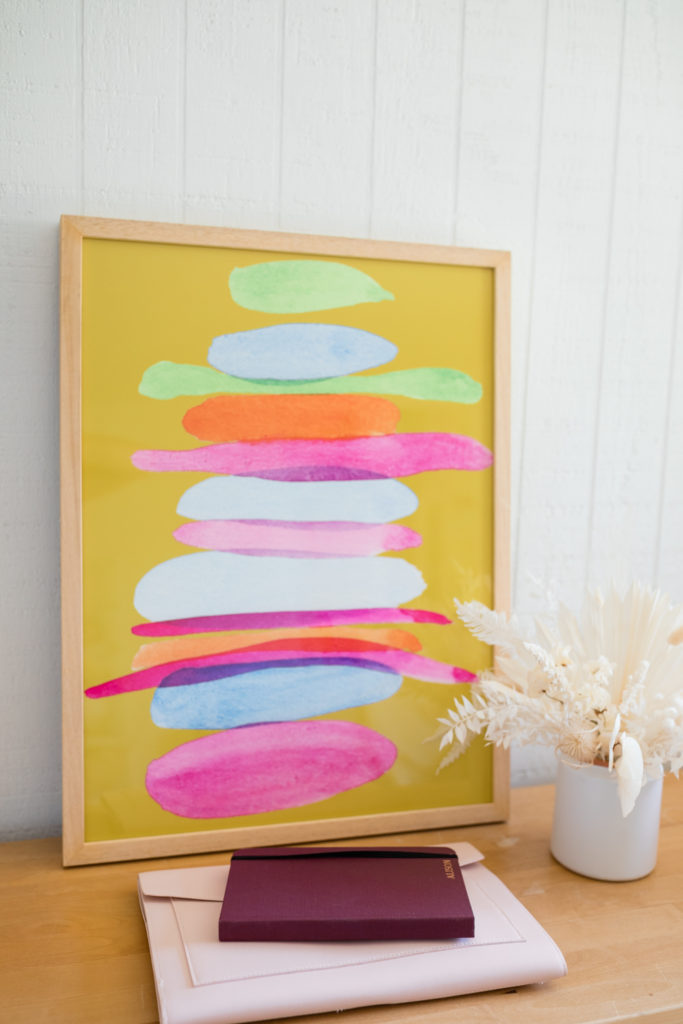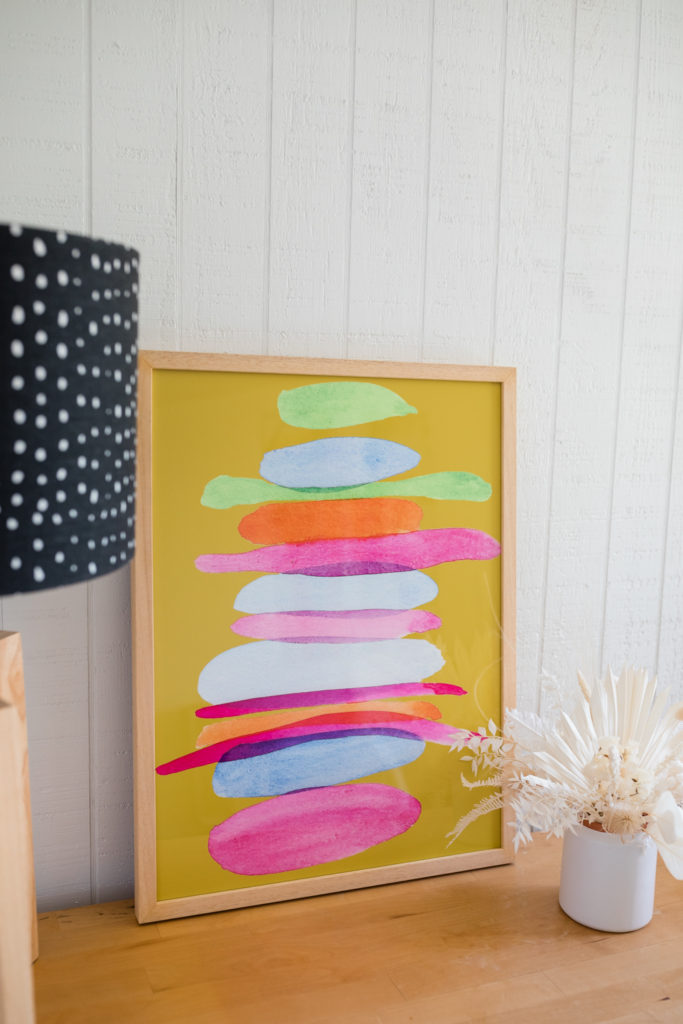 Alison also took the opportunity to dress up her girl's adorable little playhouse! Her husband built this playhouse last year and it's gotten lots of playtime since. The girls have taken it upon themselves to decorate, with mama's help of course!
We love how she chose the Rainbow in a Cloud print by Johanna McShan. The happy colors and message are perfect and add some inspiration to our favorite girls! I think Miss Penny is a fan as well!!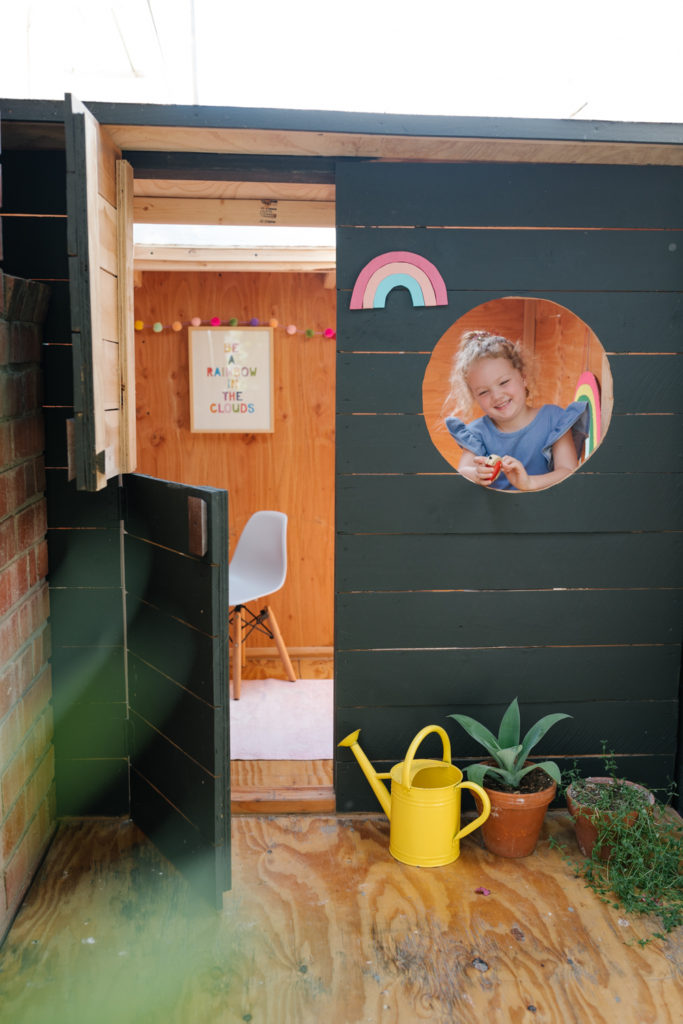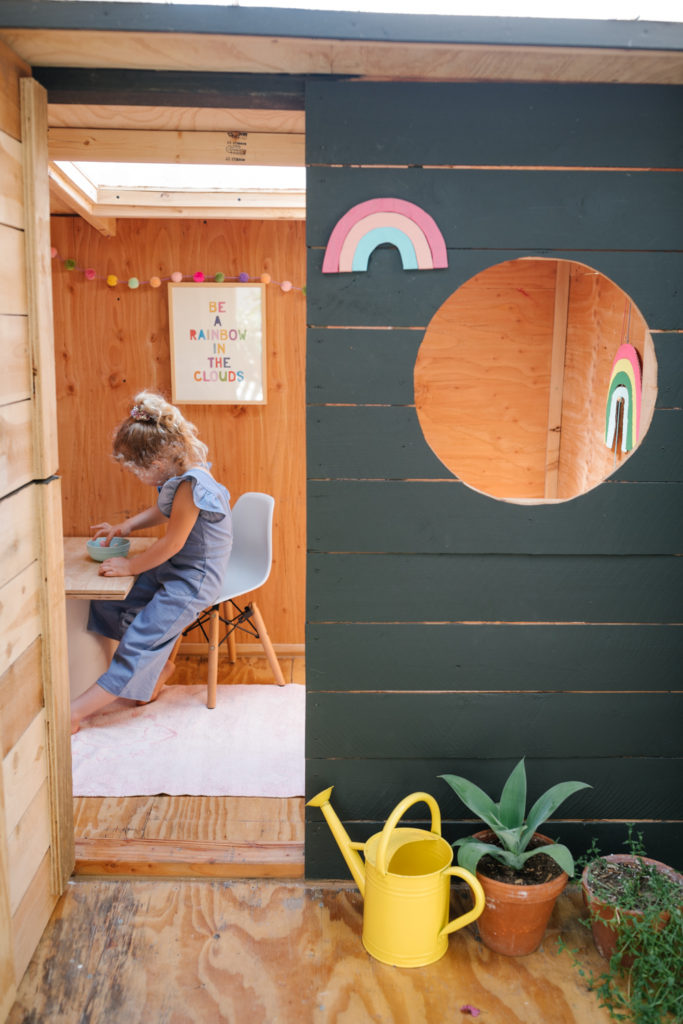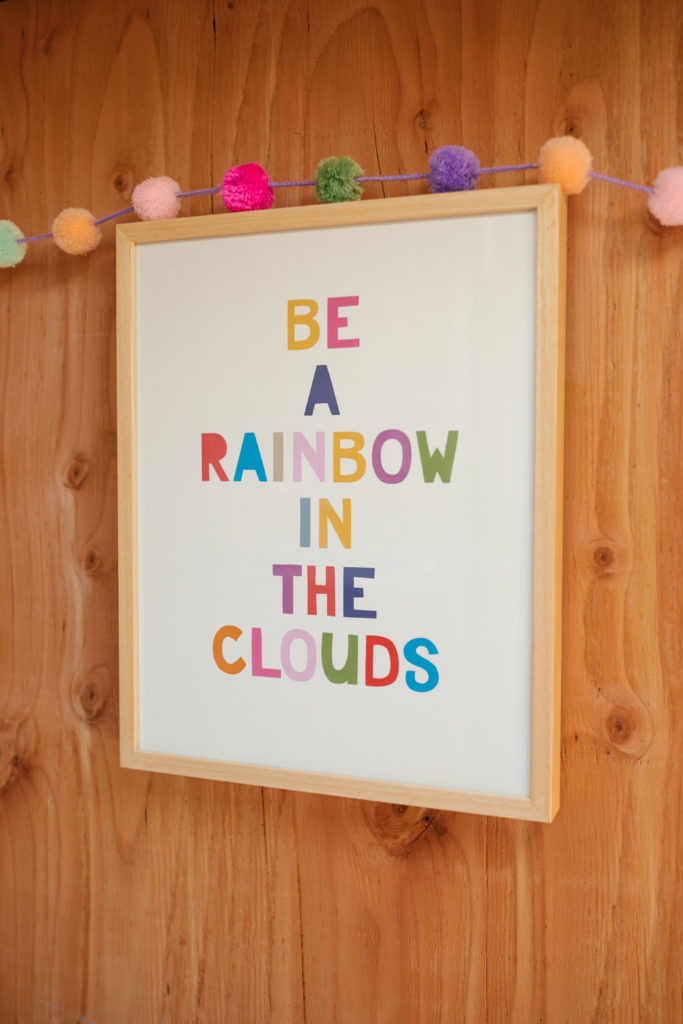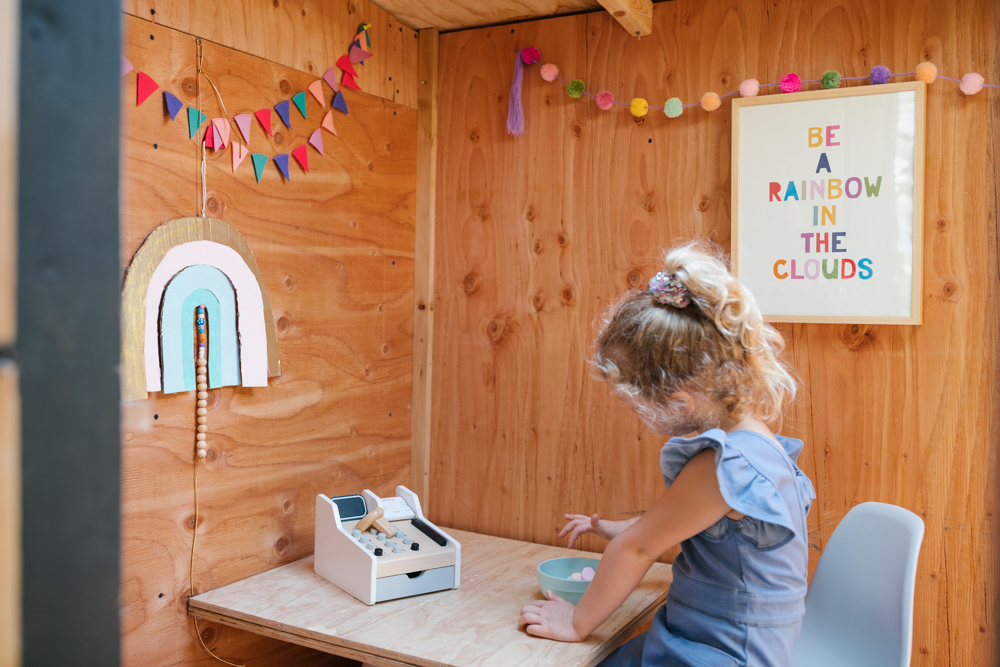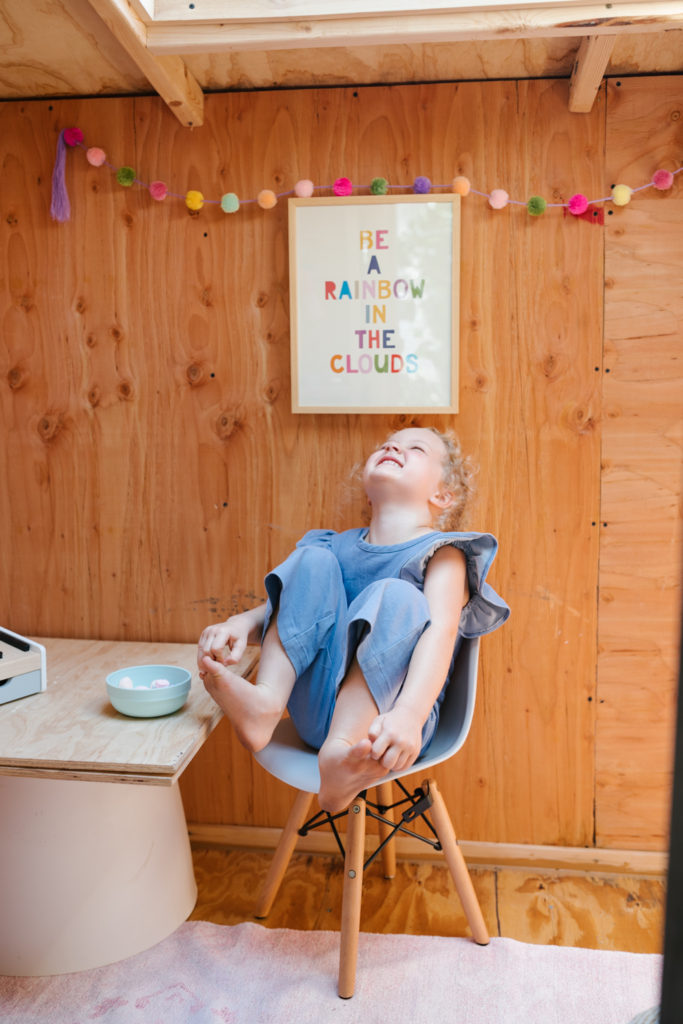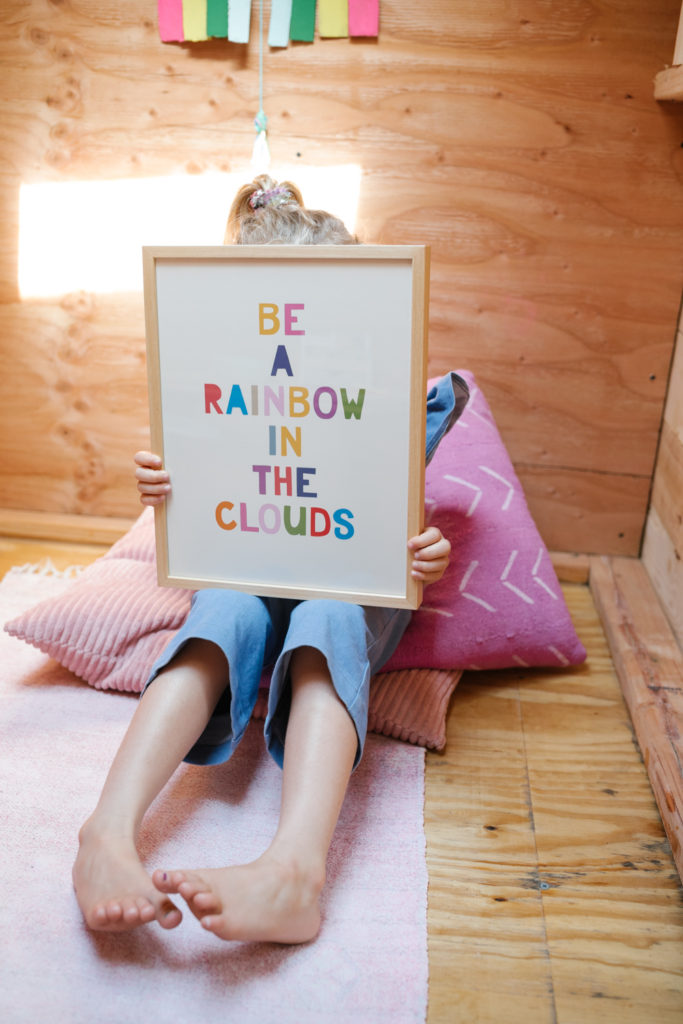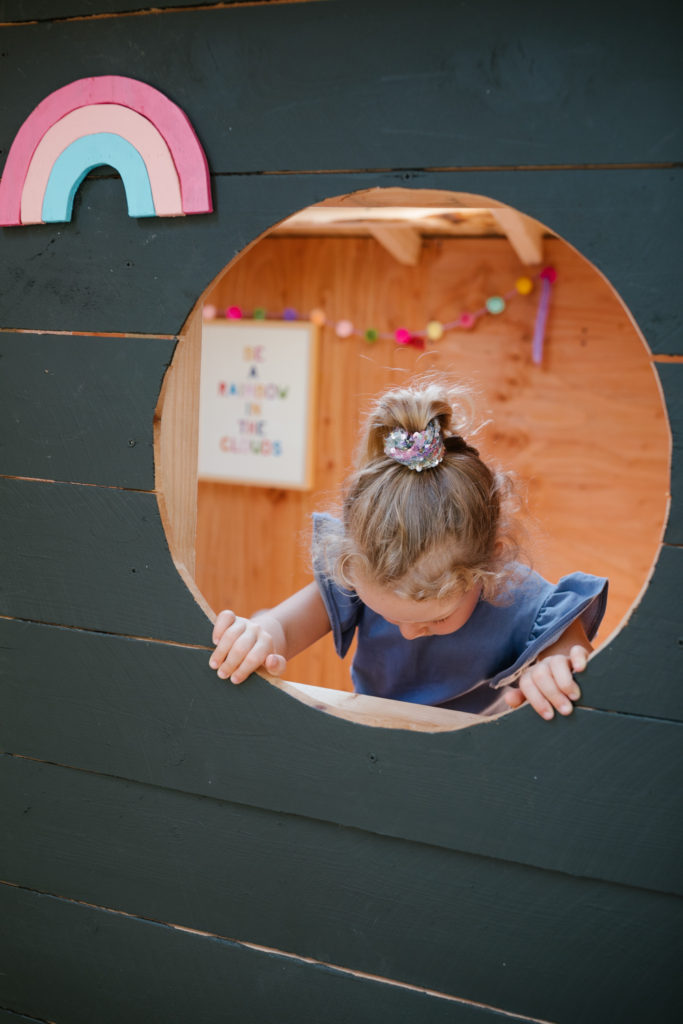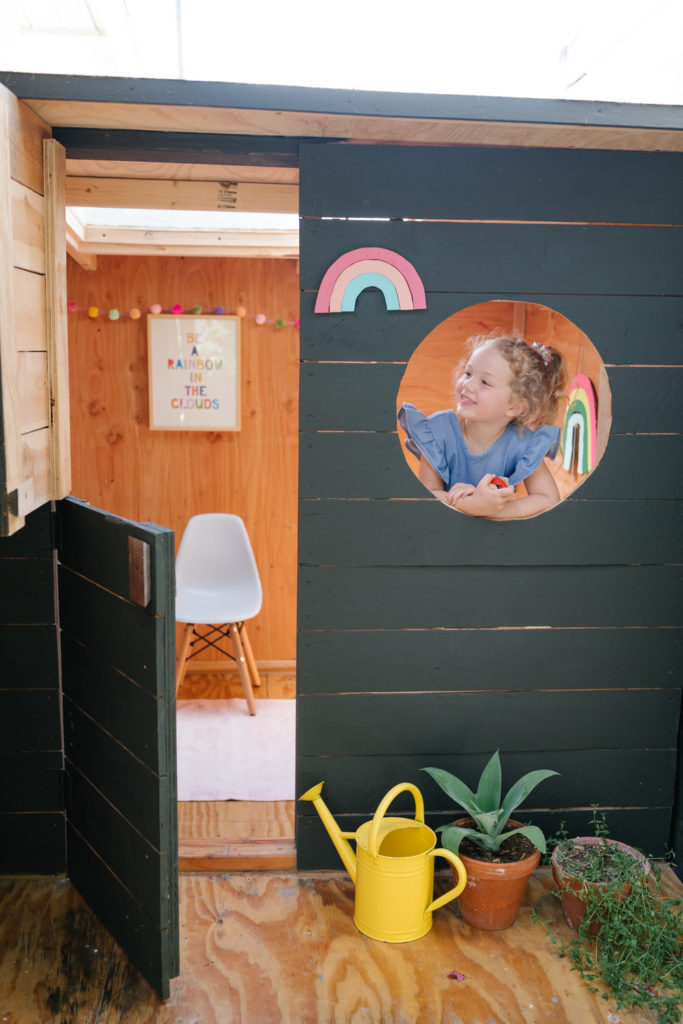 All this bright inspiration has us really loving that its summer, and it's a time to have fun and remember to smile and laugh!

You can shop our art prints below!



Happy Summer!
xx
Abby and Jacquelyn