I had to sneak this one in before the end of the year! My cutie Cruz turned 5 in August and we threw him this big bash!! He requested Star Wars this year and boy did he get it! We brought the galaxy from far away into my own front yard with lots of fun activities, cute details, yummy food & desserts, and just a LOT of fun!! It was kid heaven and we are sharing it all today! With the beautiful photos from my friend Alison Bernier. So let's get started, shall we?!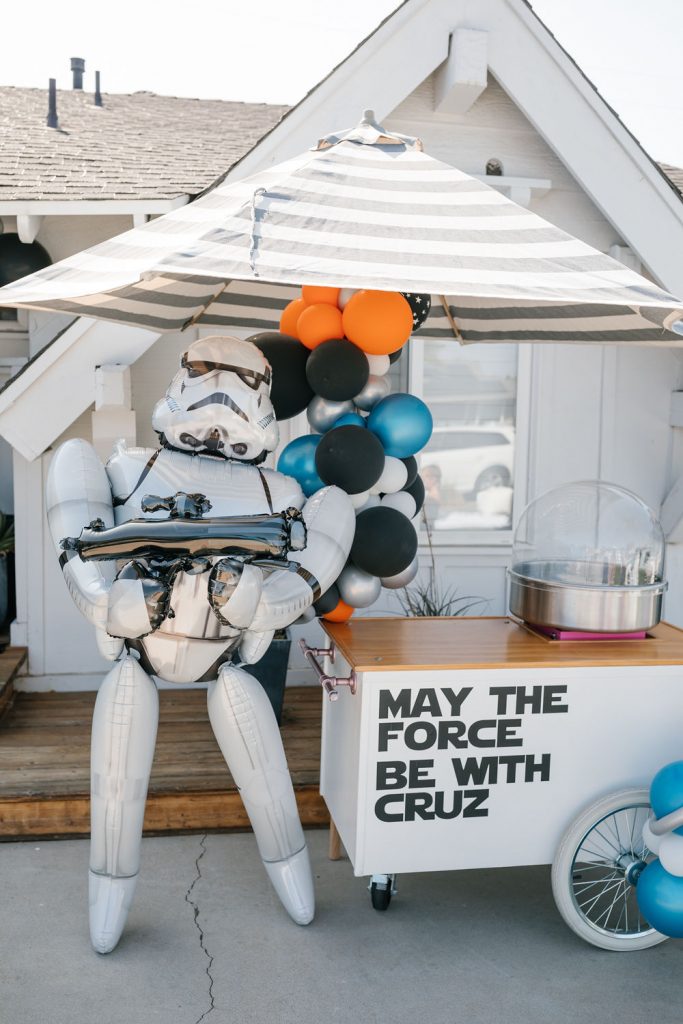 Guests were greeted by an adorable sign created by Poppy Jack Shop adorned with balloons by The Pop Shop, of course! I always love working with Poppy Jack Shop and coming up with fun sayings for each party theme we do. And also, it's really bugging me that my light fixture is crooked in this photo, haha! Going to check if it's straight right now…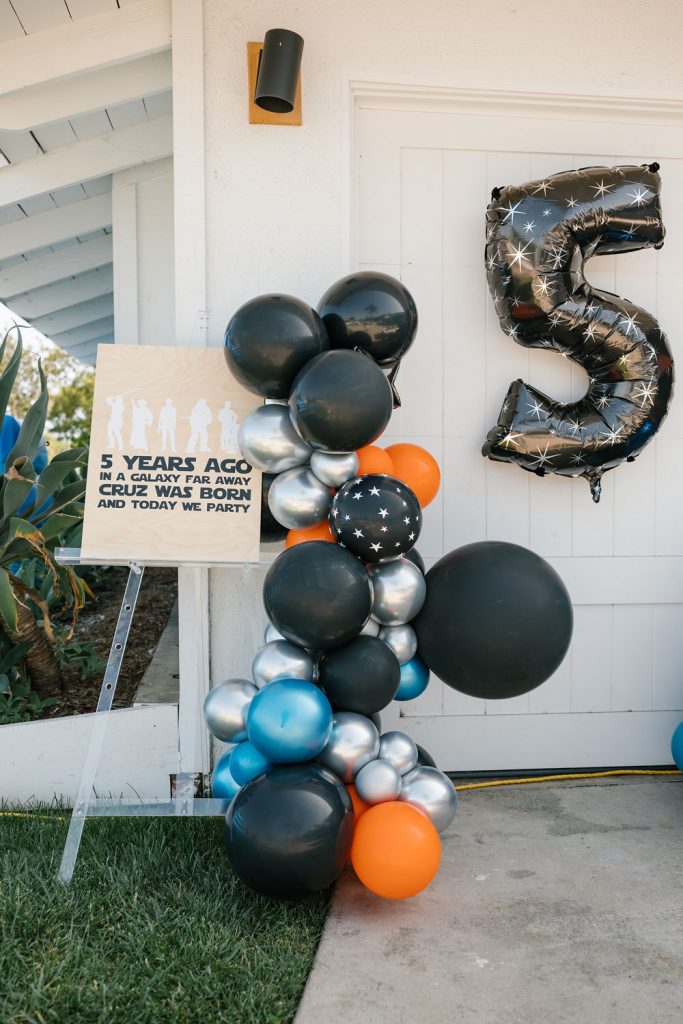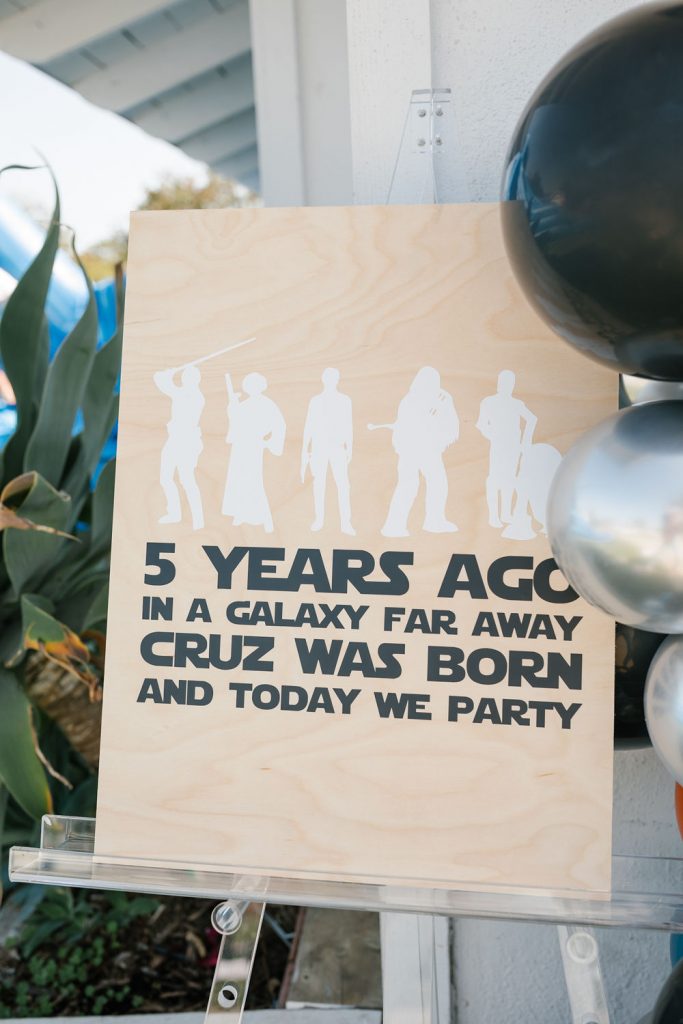 The table was set!! I've been actually loving doing front yard parties at my house since Covid started. We have a lot of space out there and the kids love to run outside and play! Plus, my garage door makes for a great spot for balloons, haha! Speaking of, how amazing is this installation by The Pop Shop?! She never ceases to amaze me with her work!
Sweet Salvage Rentals brought her adorable kid's furniture and Earth & Grace did the gorgeous floral arrangements you see. I asked for neutrals with pops of orange and blue! Love them!! Lastly, I set the table with Daydream Society's Out of this World collection, Oh Happy Day Party Shop's silver plates, and Sophistiplate's Silver Bella flatware.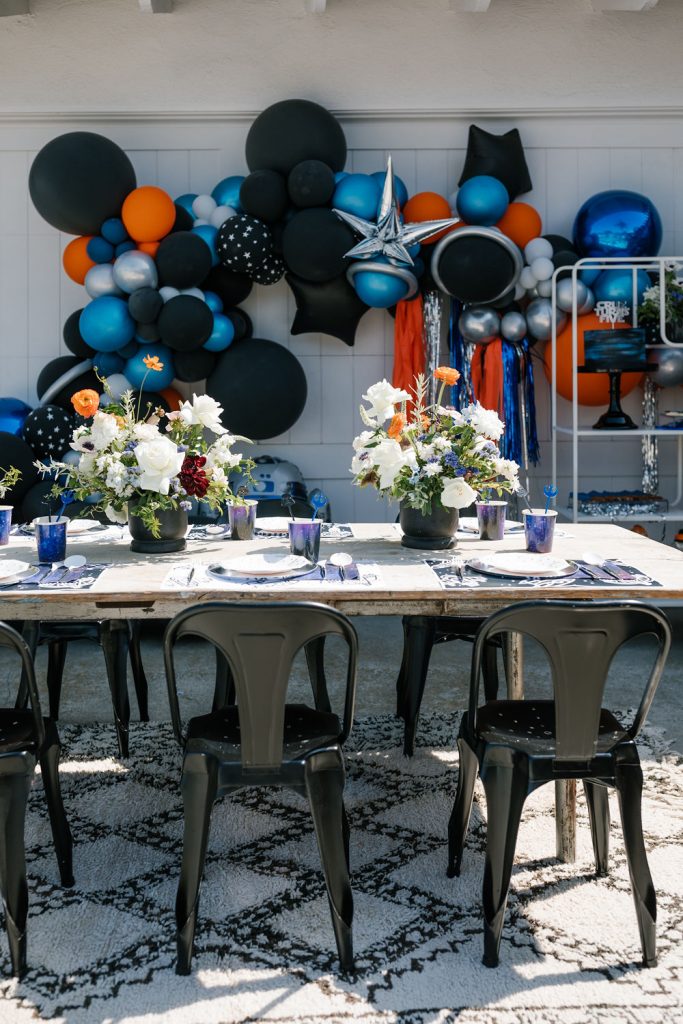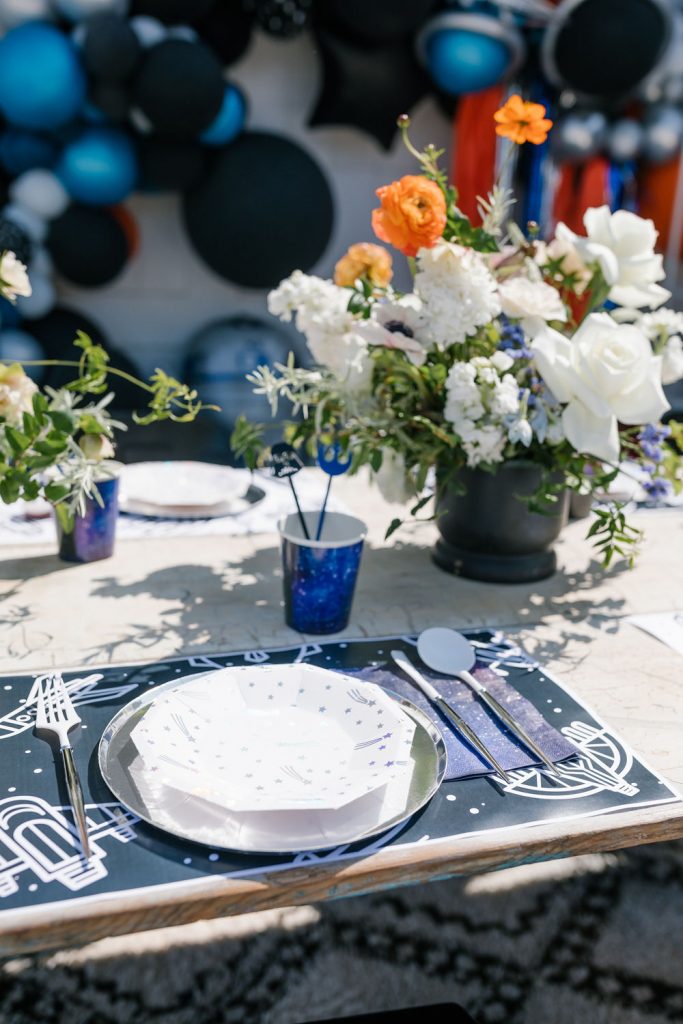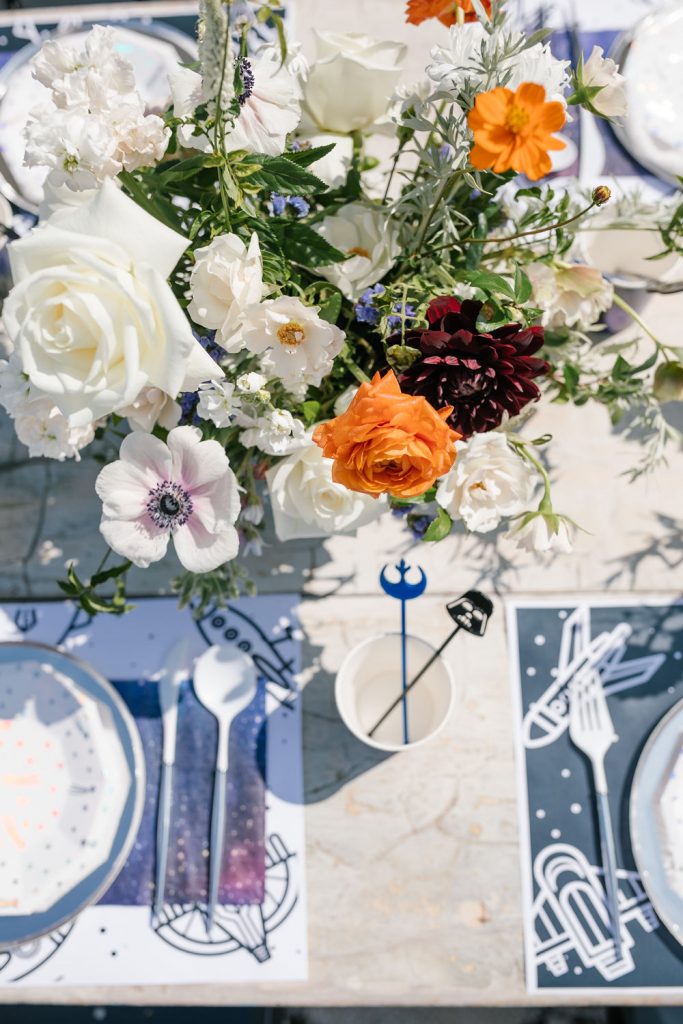 All of the adorable details and placemats are by Poppy Jack Shop, she's the gift that keeps on giving!!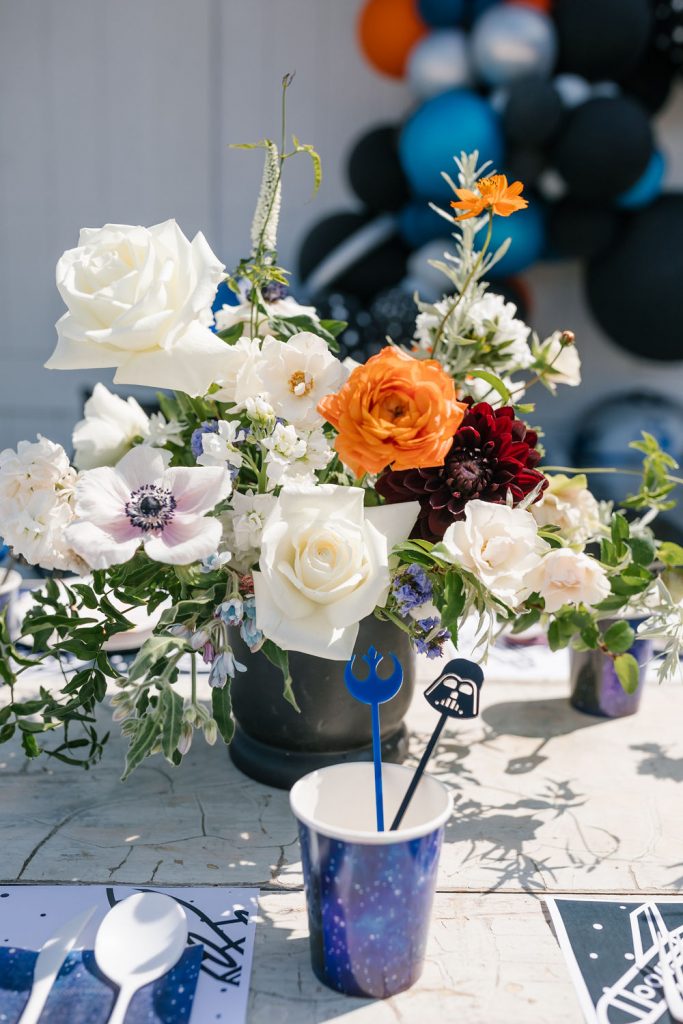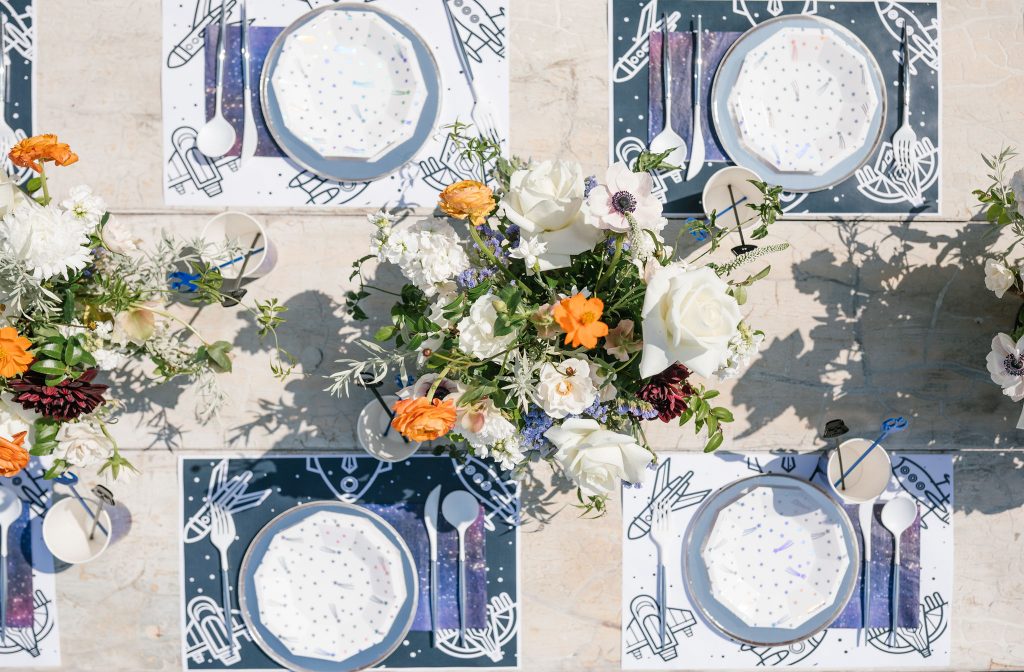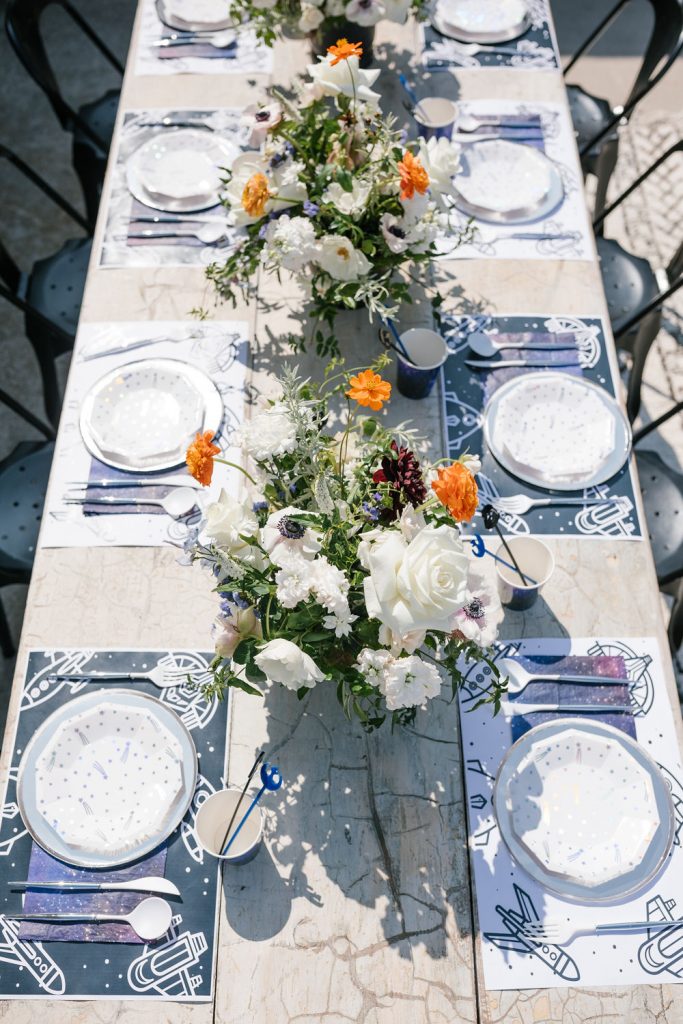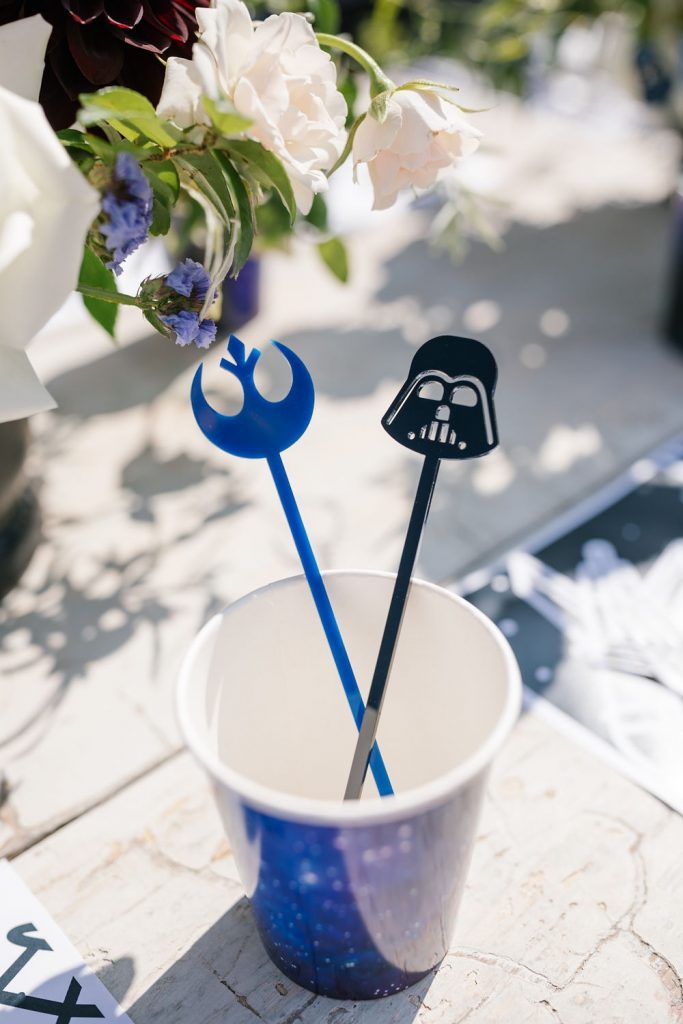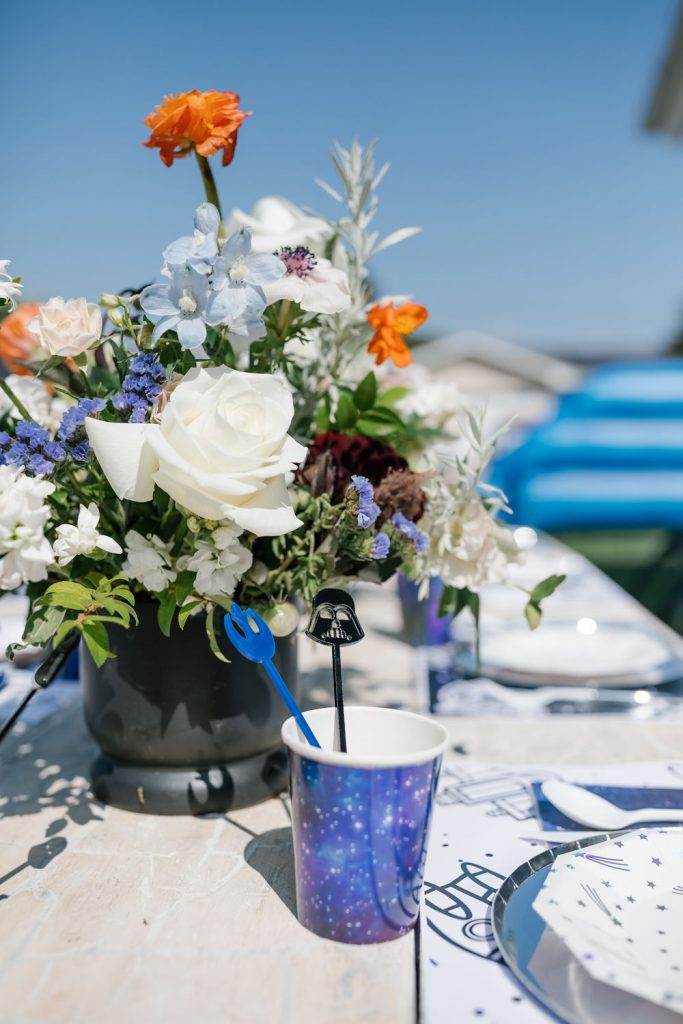 I purchased a few character balloons from Momo Party – R2D2, a Stormtrooper, and Darth Vader! They were a fun addition to The Pop Shop's already amazing install.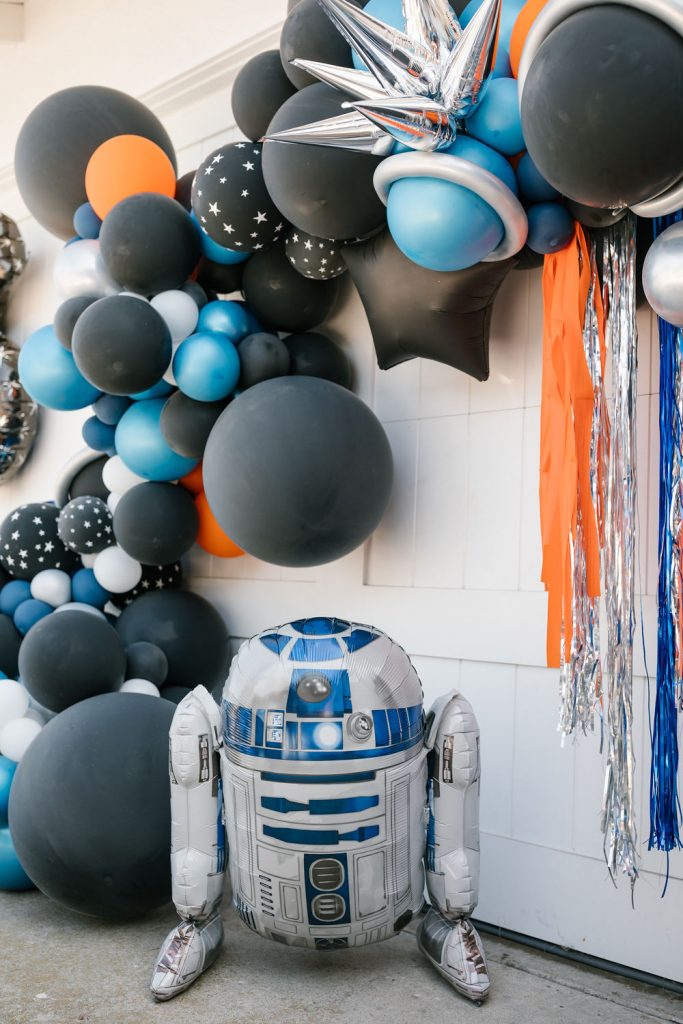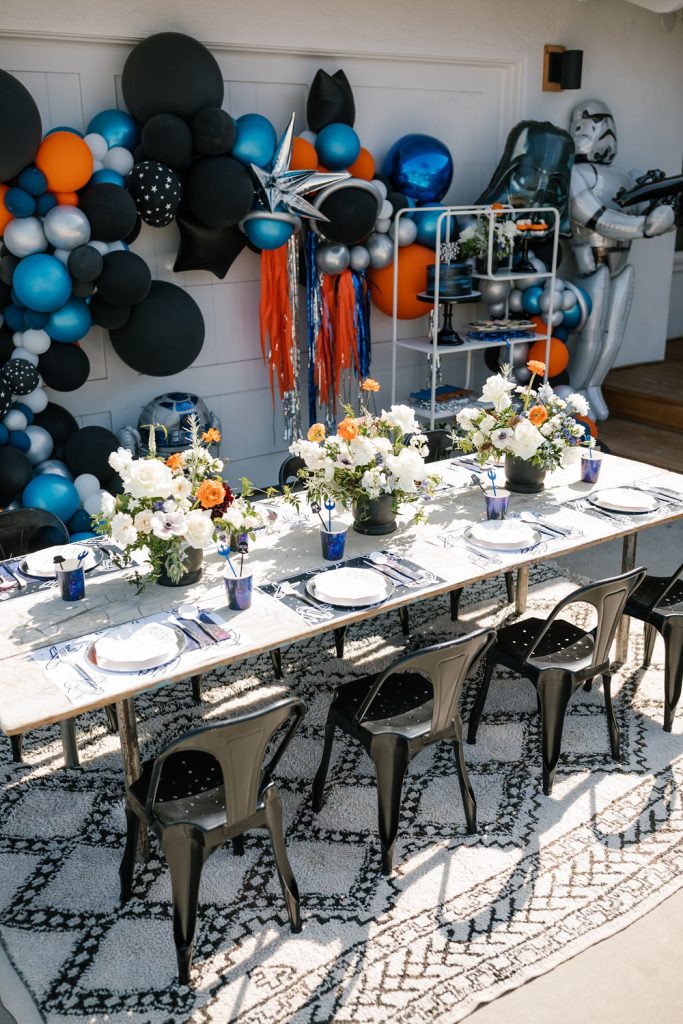 Such a cute set up and a great boy party atmosphere!!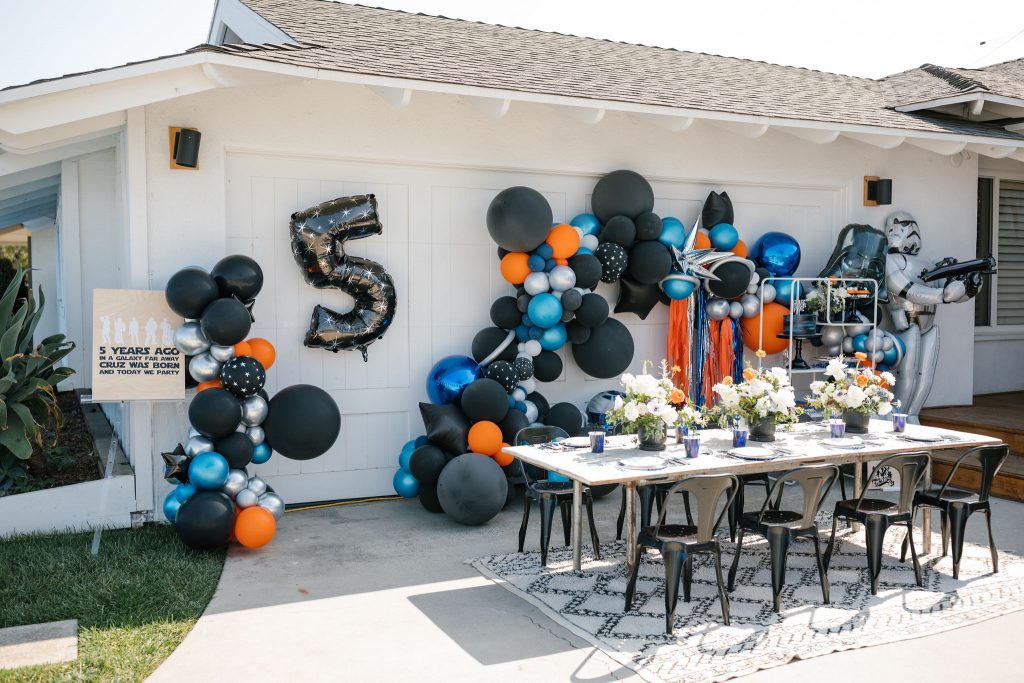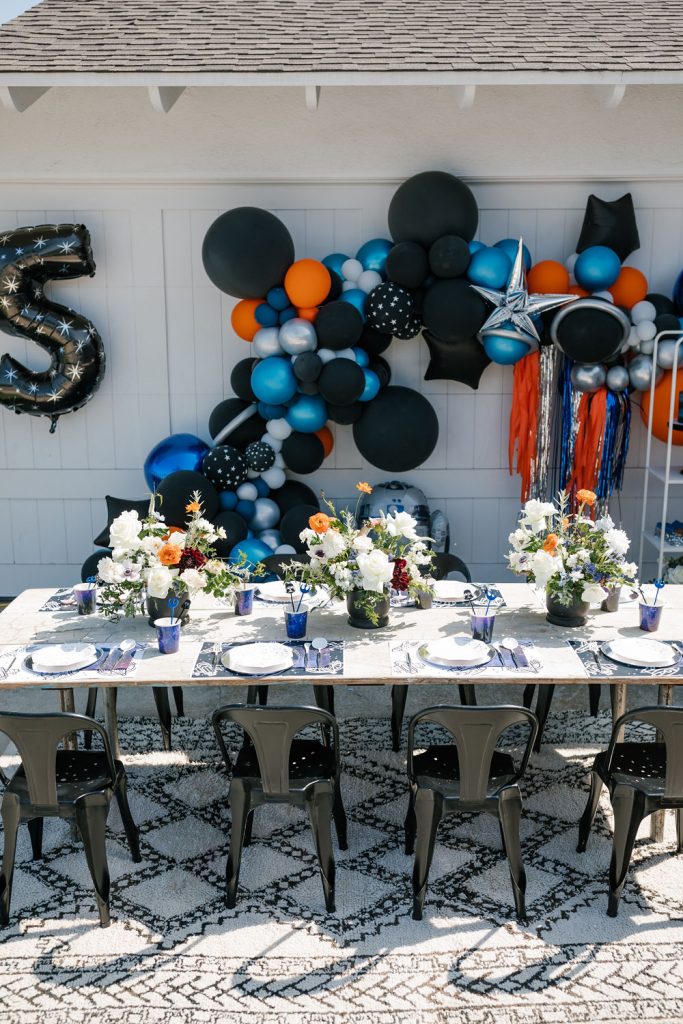 I scattered more gorgeous florals around my house by Earth & Grace – you can never have too many flowers in my opinion!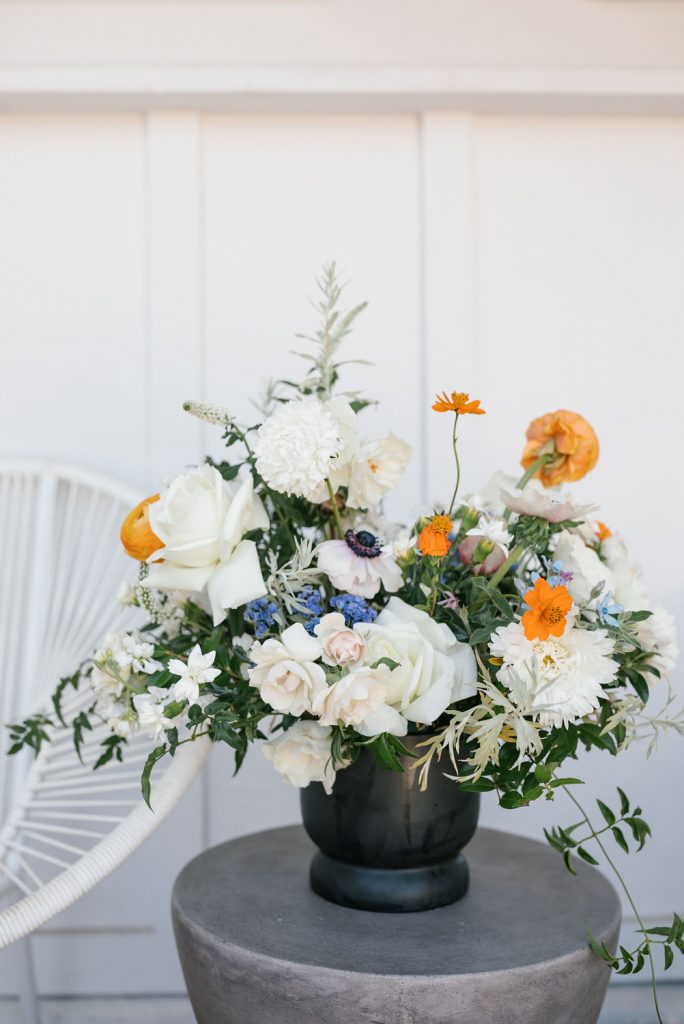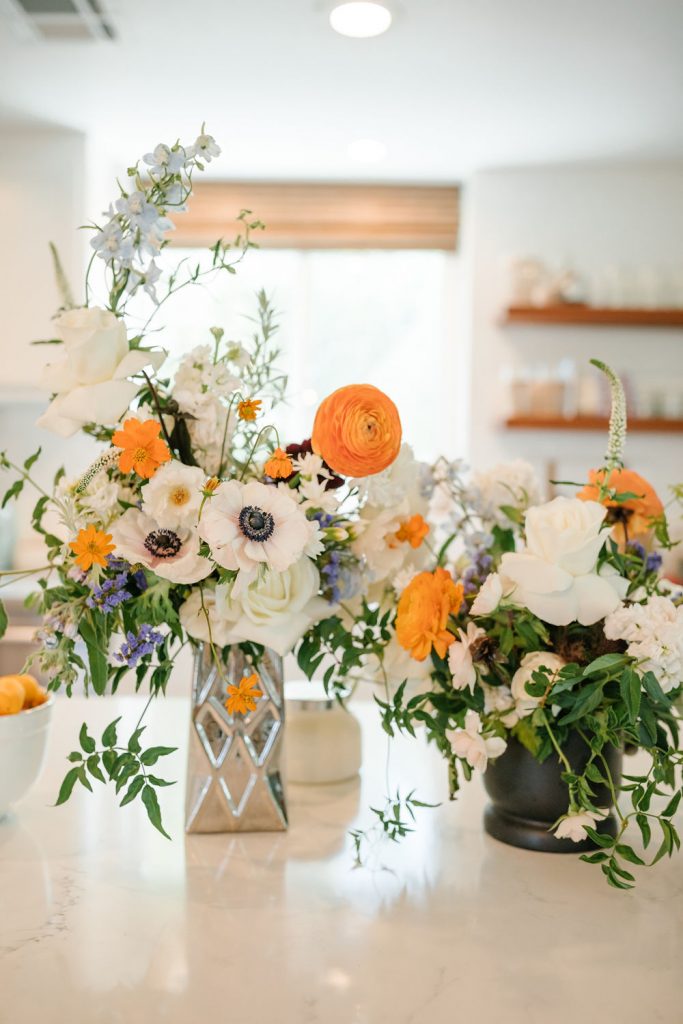 I added more seating on my grass for kids and adults to sit, eat, and chill. Gunn & Swain blankets plus lots of cute pillows and poufs from Sweet Salvage Rentals always do the job!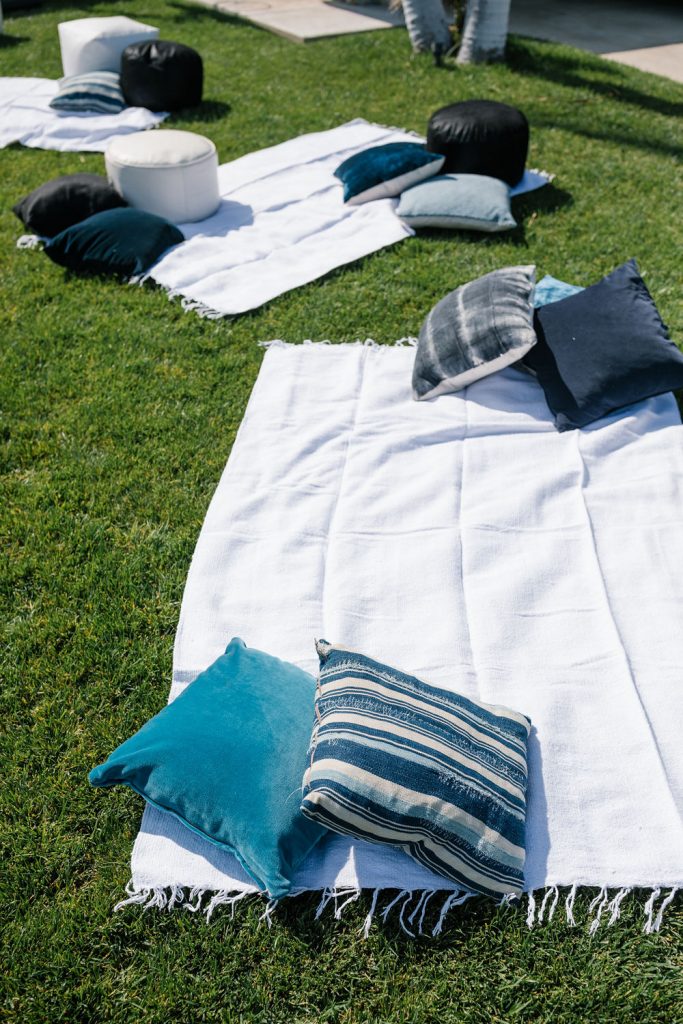 We took a trip to the park by my house for a little nerf battle. Cruz loved this so much at Court's birthday party earlier this year, we had to do it again! Nerf Party OC is so great, we love having them at our parties! Everyone had a blast!!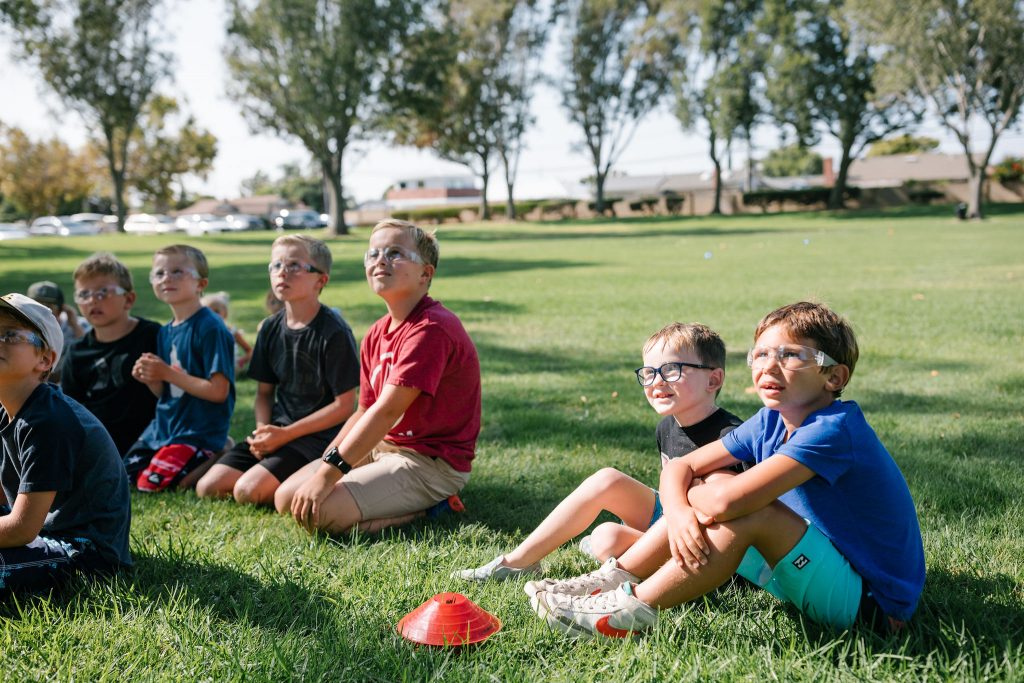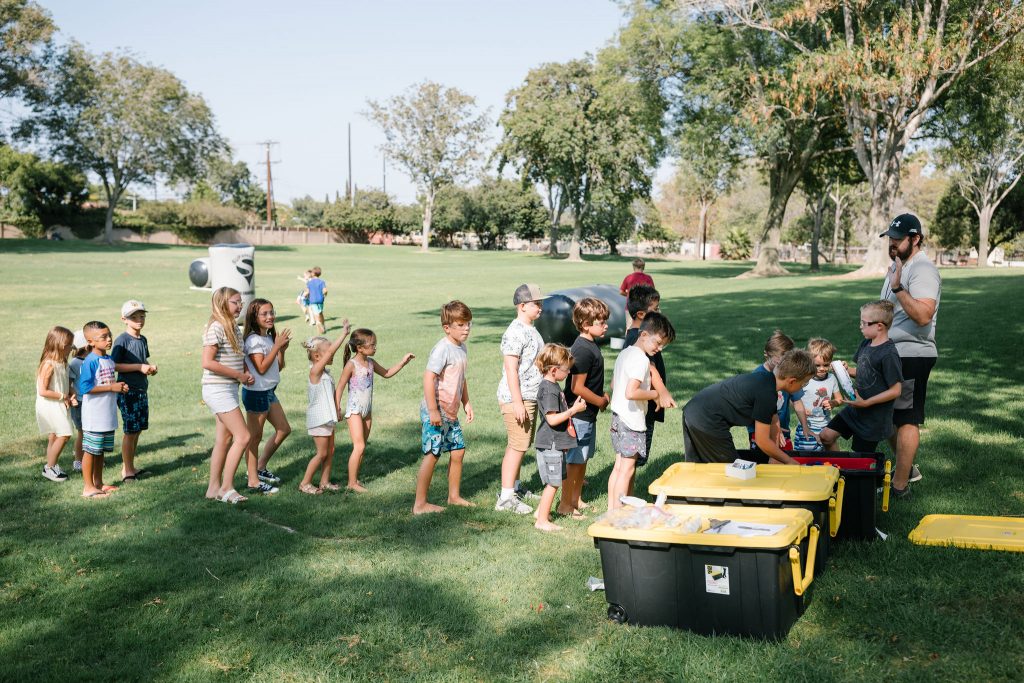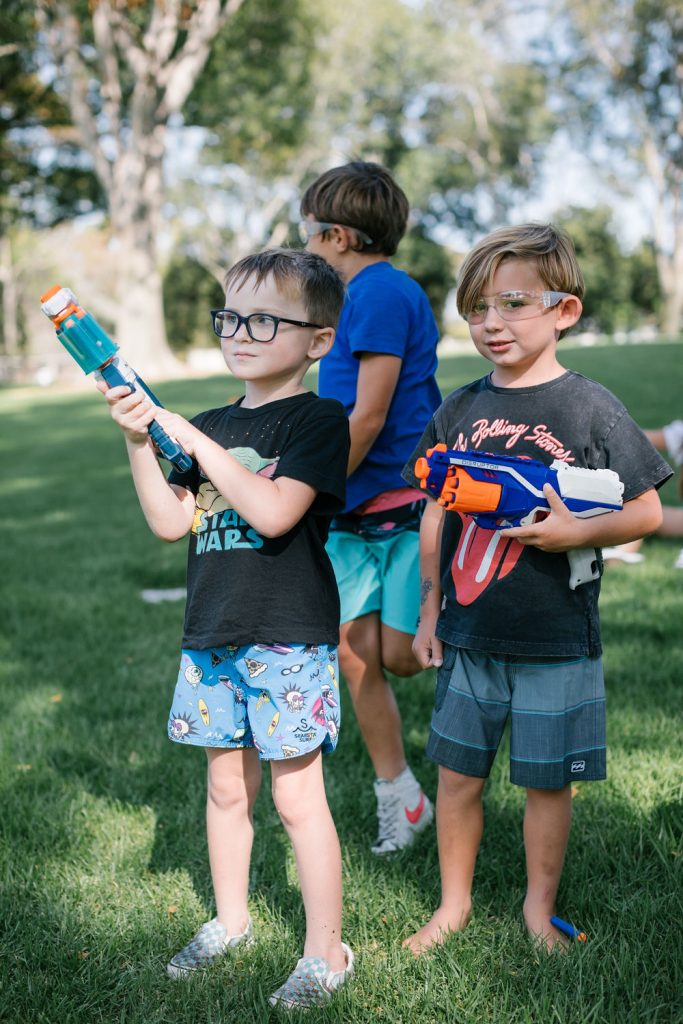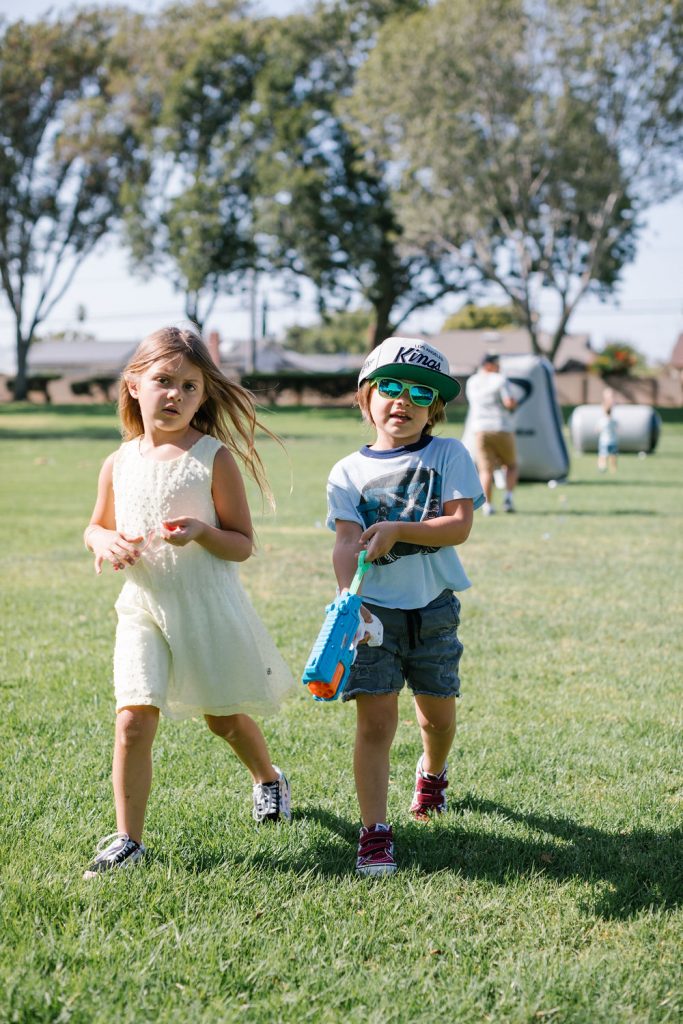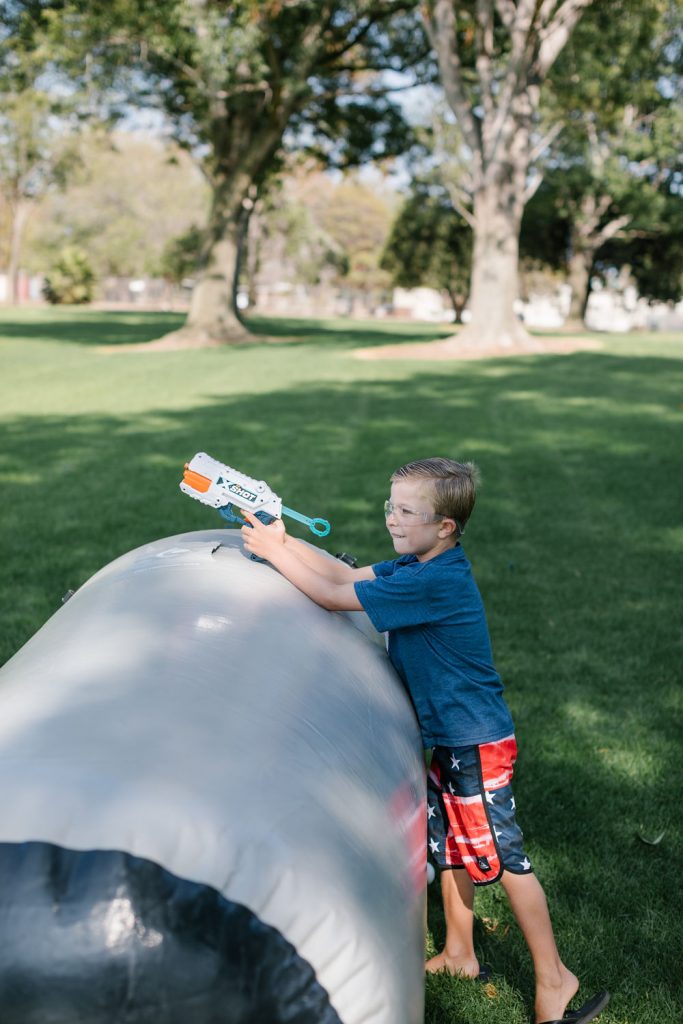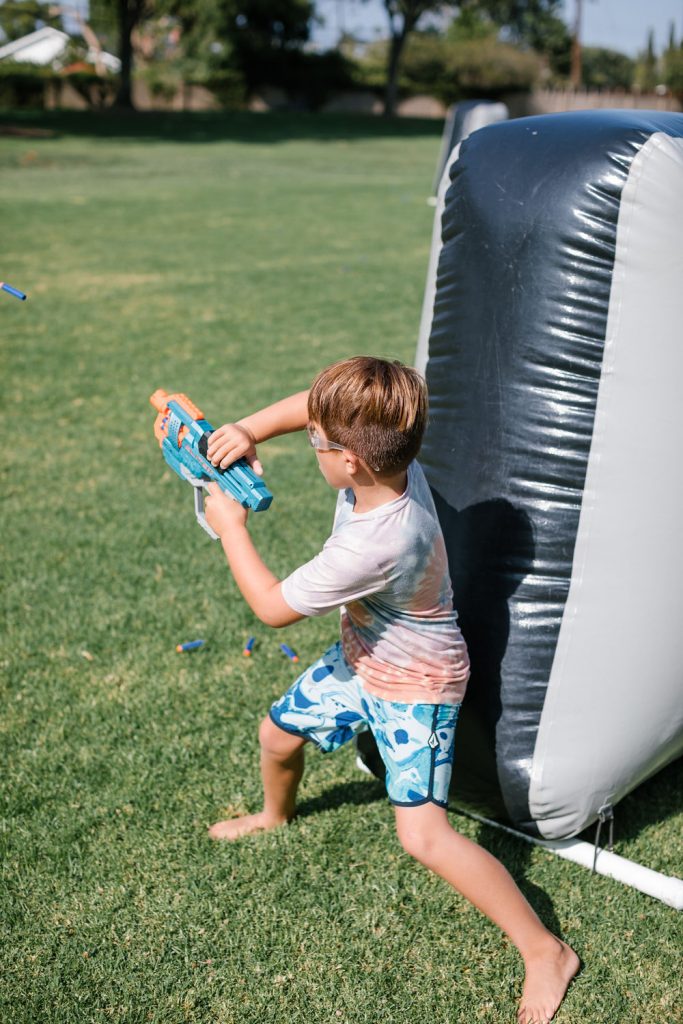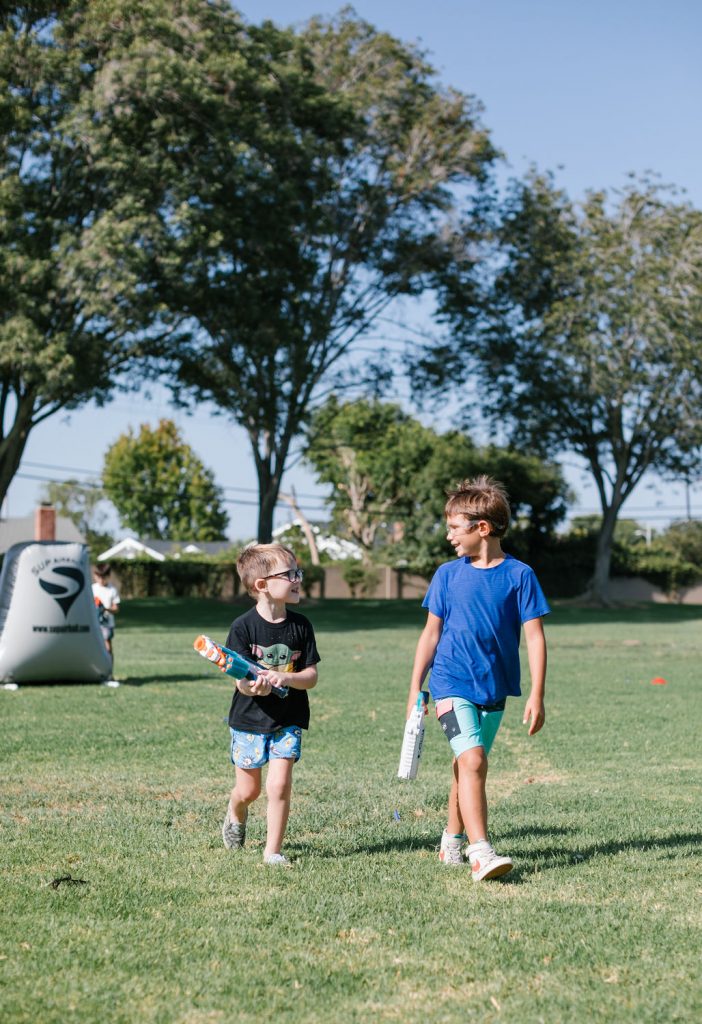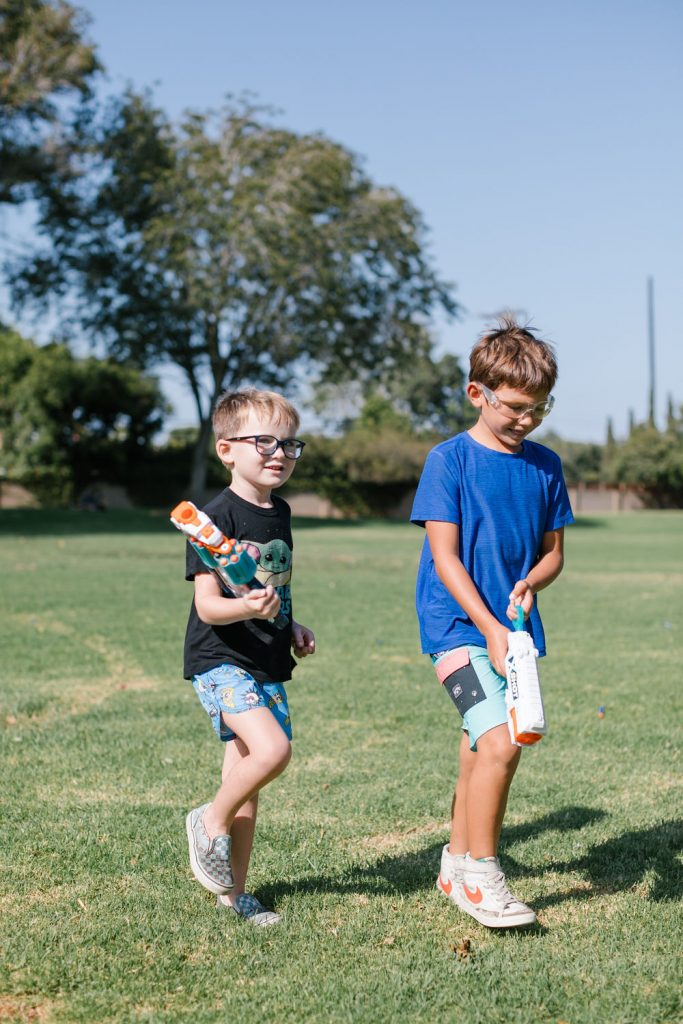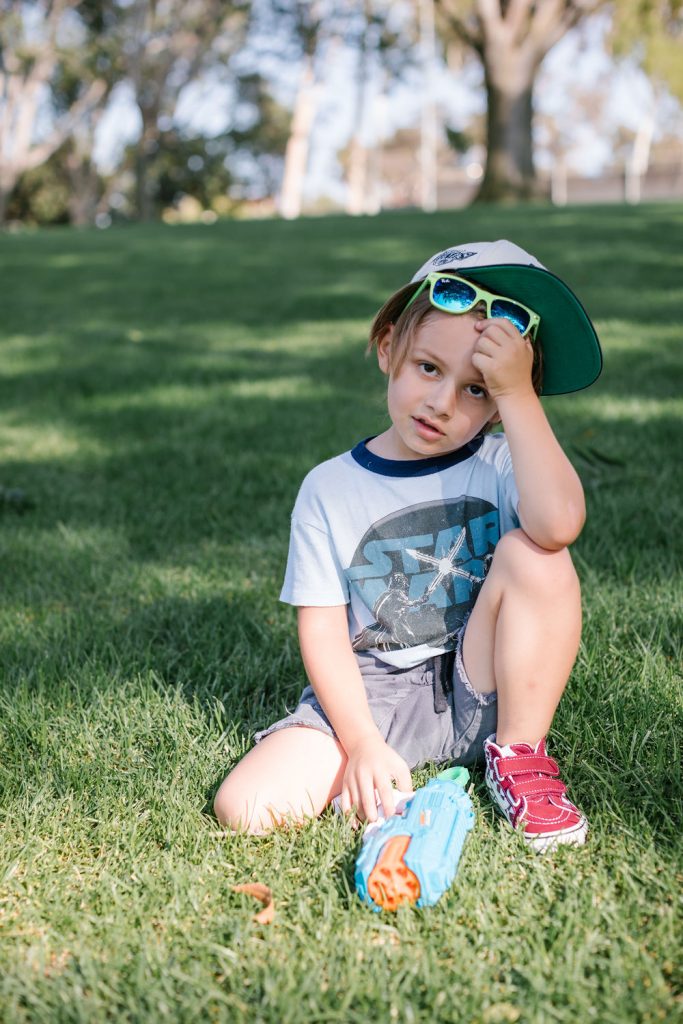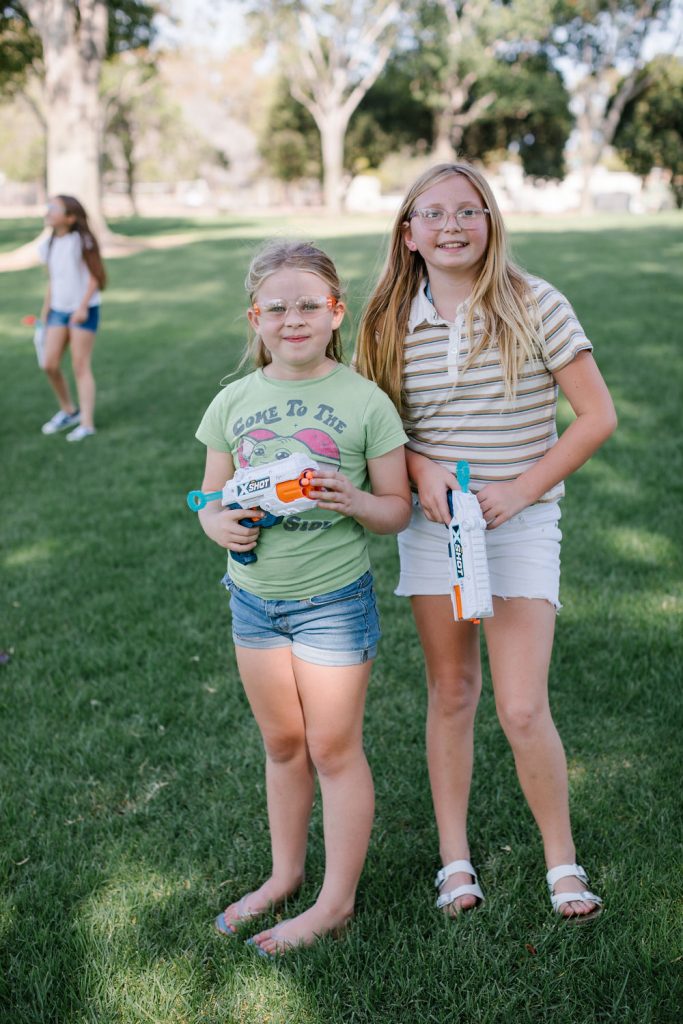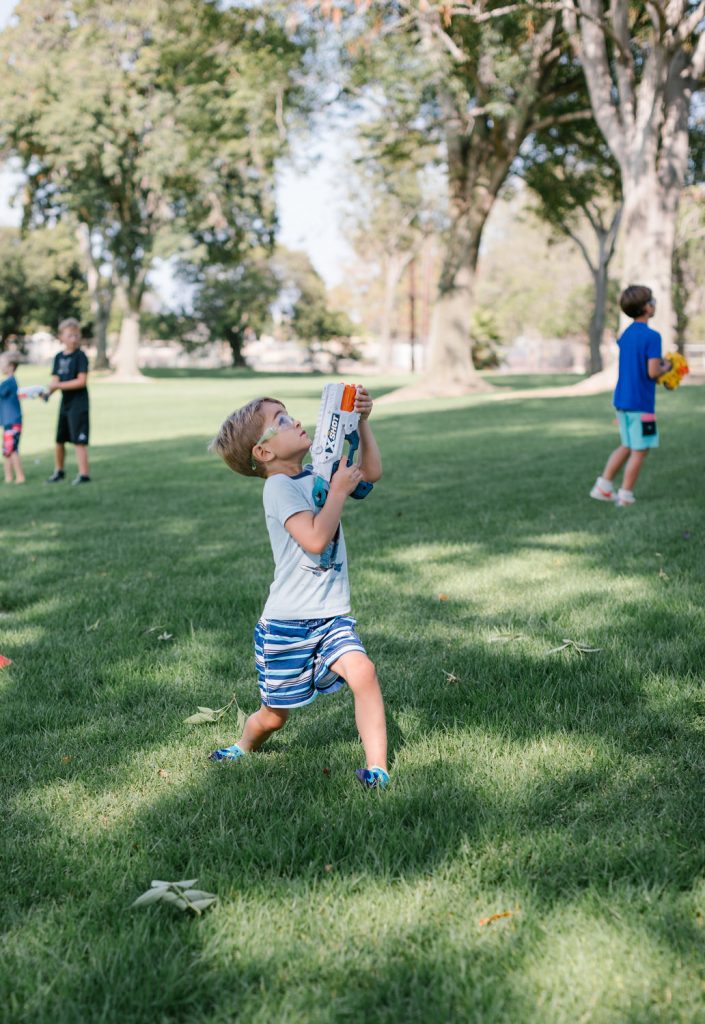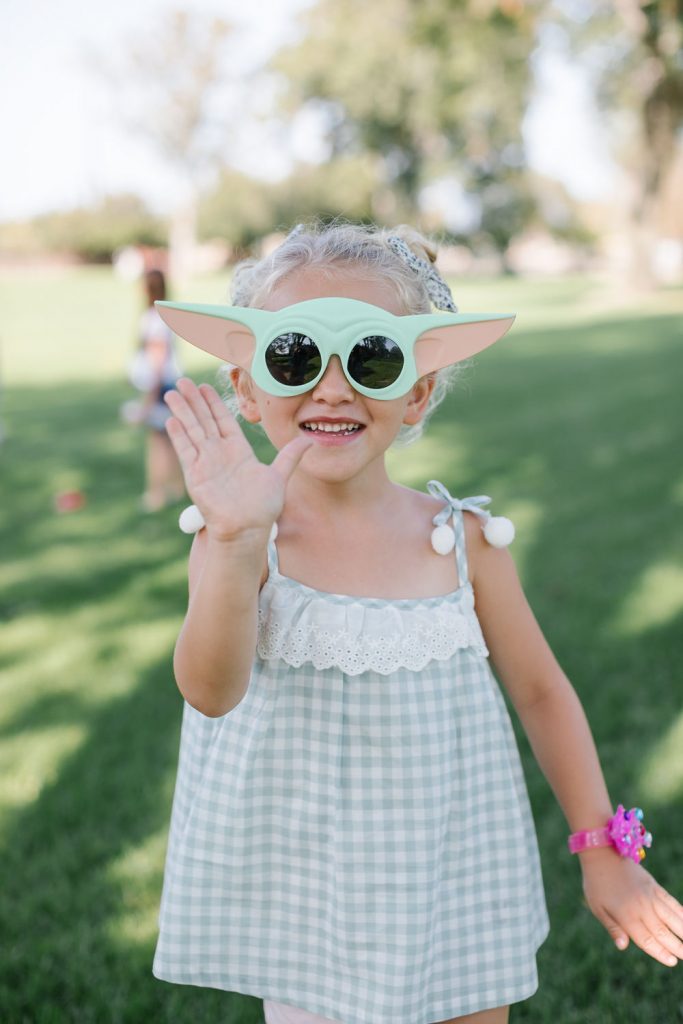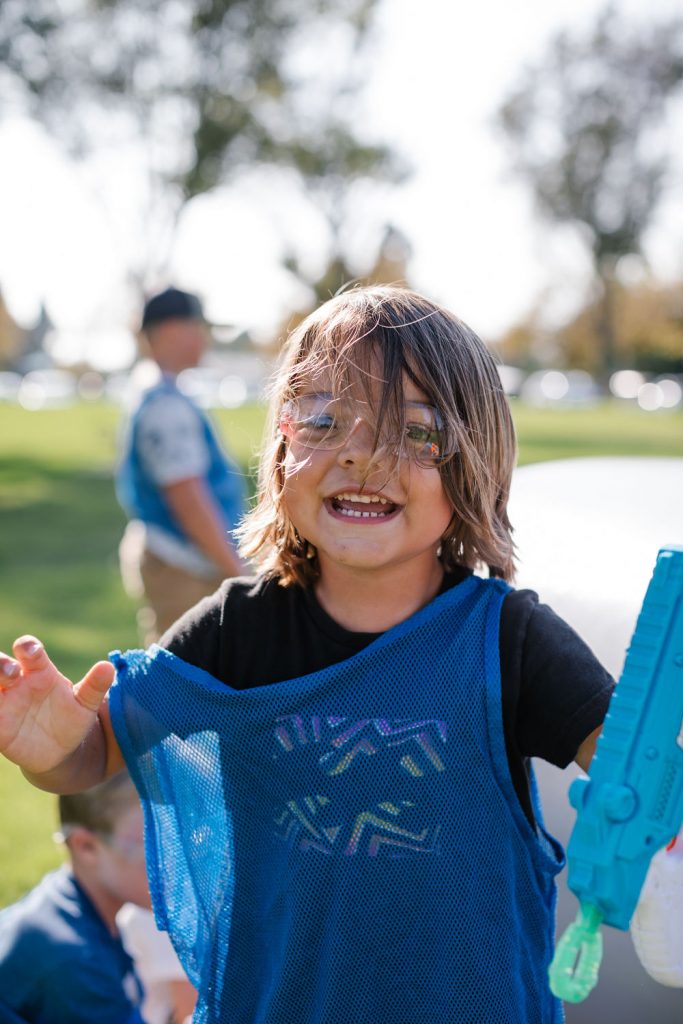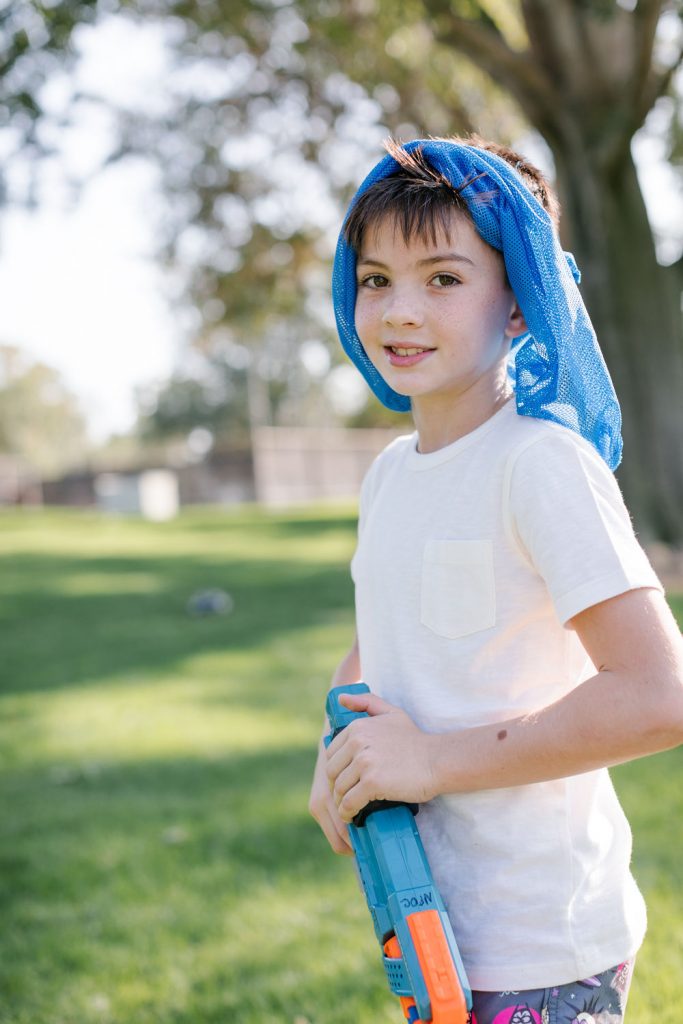 Then it was back to our house for TK Burger and a water slide! These kids were living the life!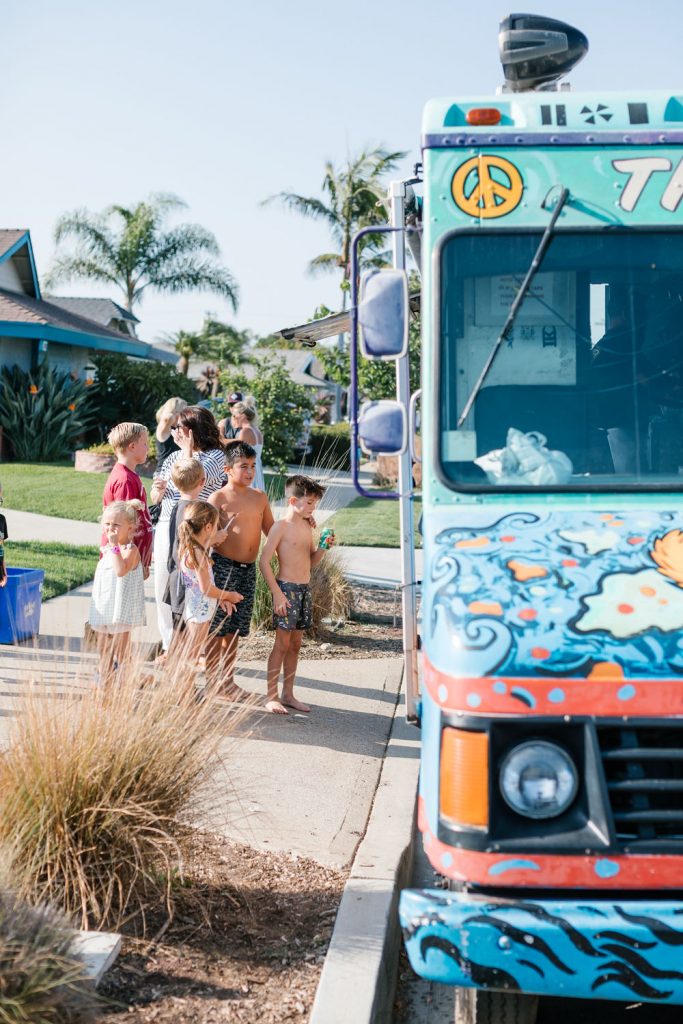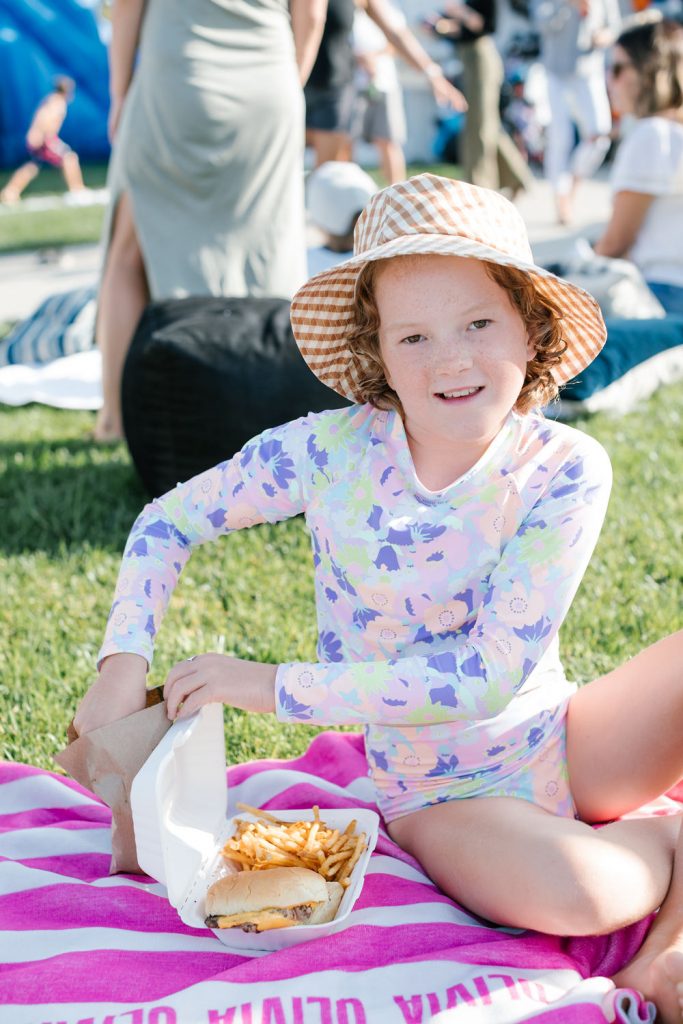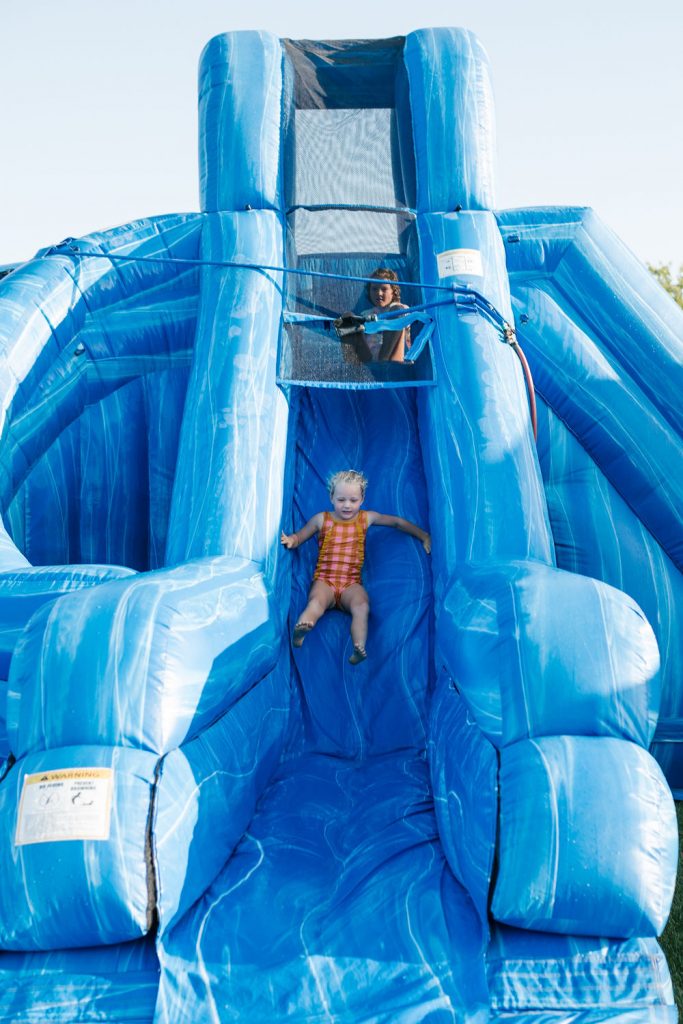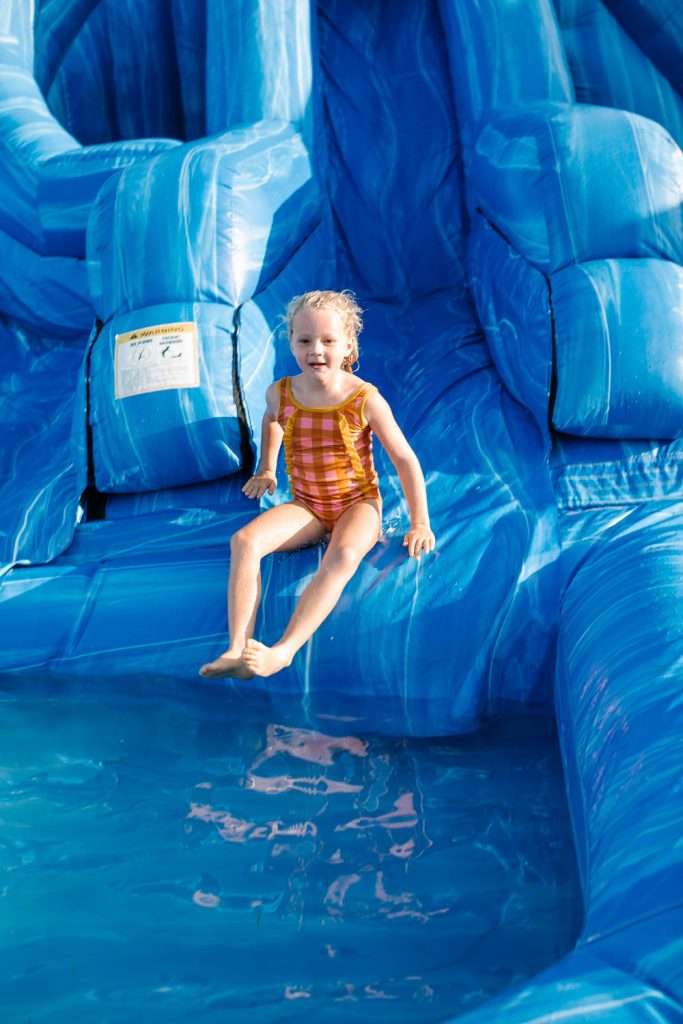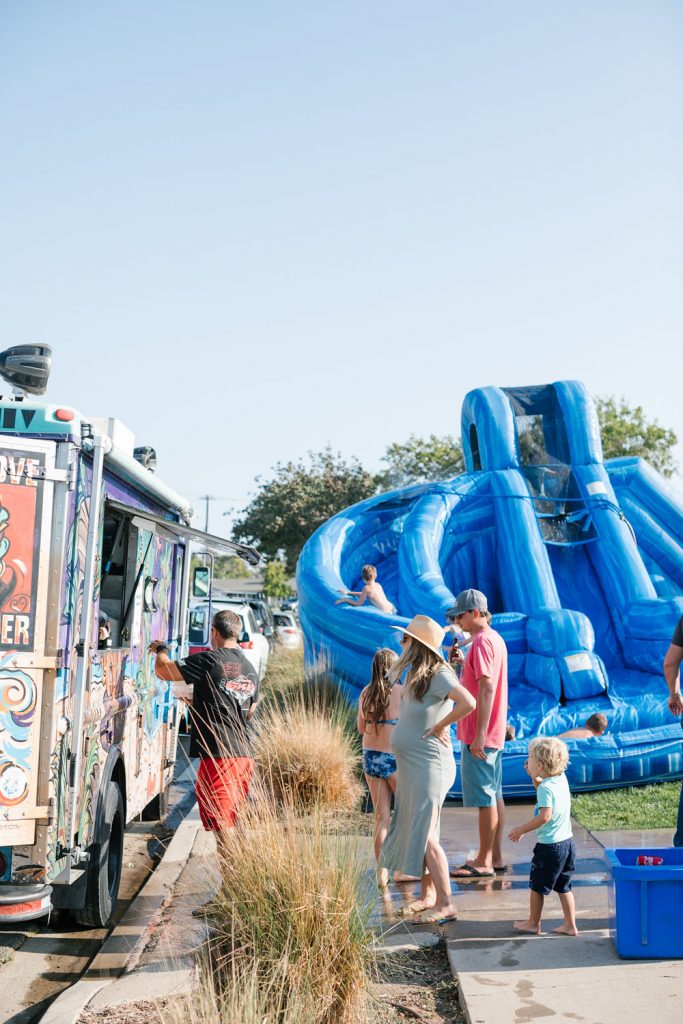 My pup Dolly even got in on the water fun, whether we wanted her to or not! Haha!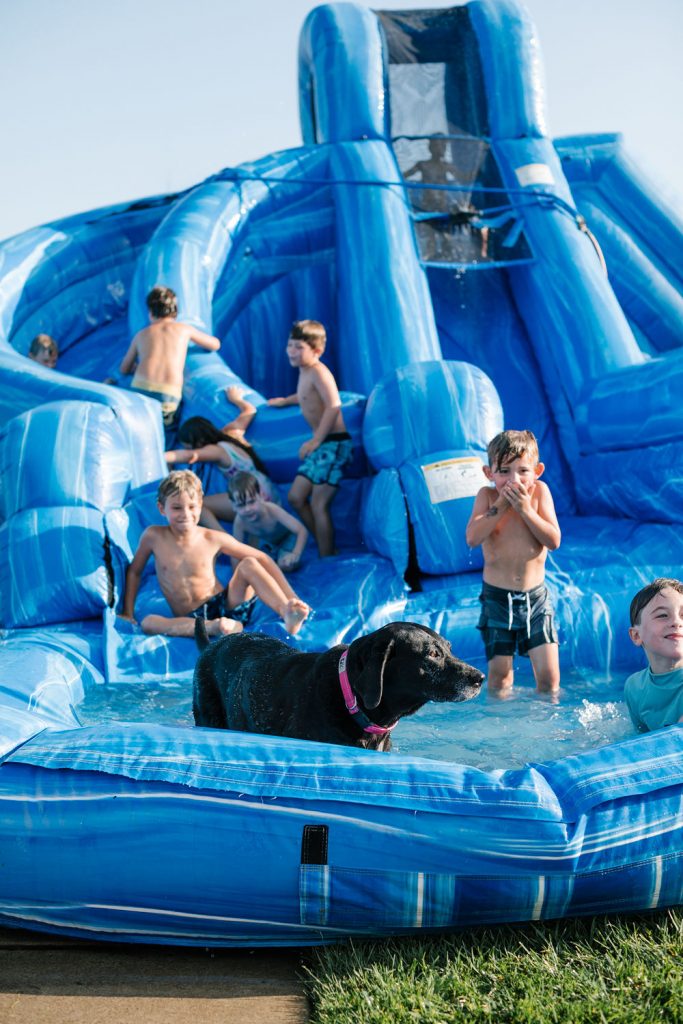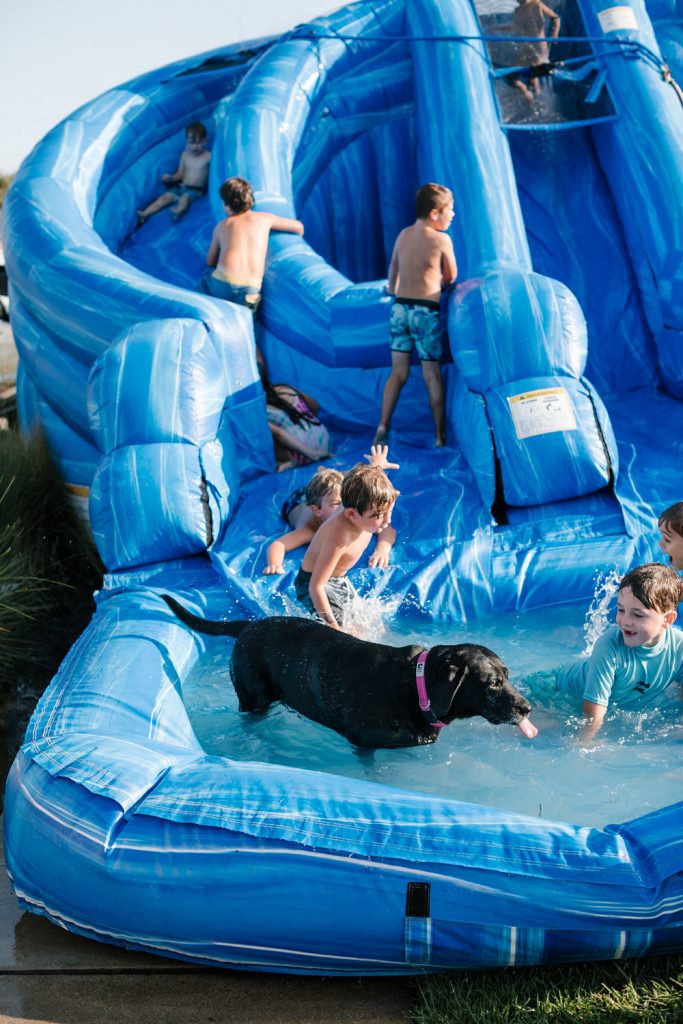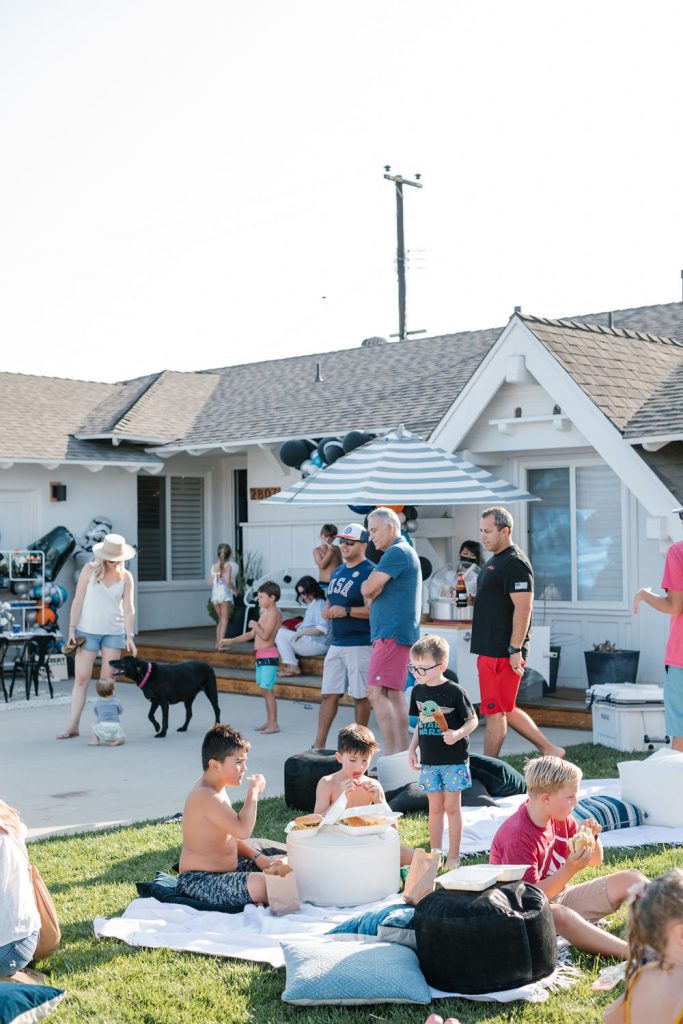 The Jolly Sheep always makes an appearance at my parties, my kids will kill me if they don't! They specifically ask for the "Cotton Candy Man", aka Pablo the co-owner with his lovely fiance Crystal! Their flavors are always yummy and unique, plus I love to deck out their cart with balloons and signage!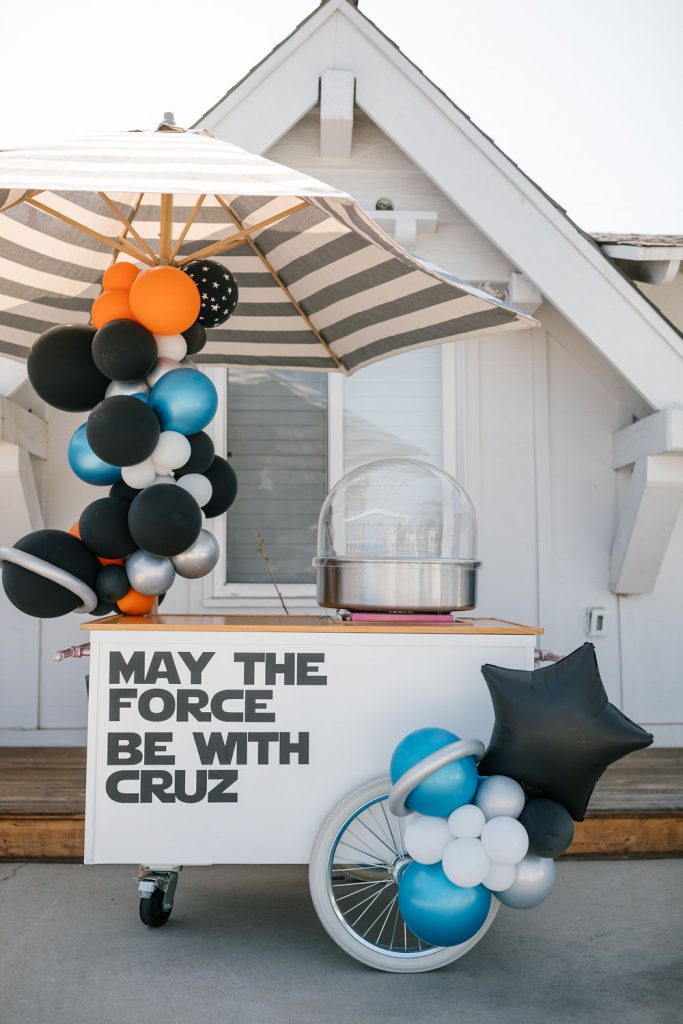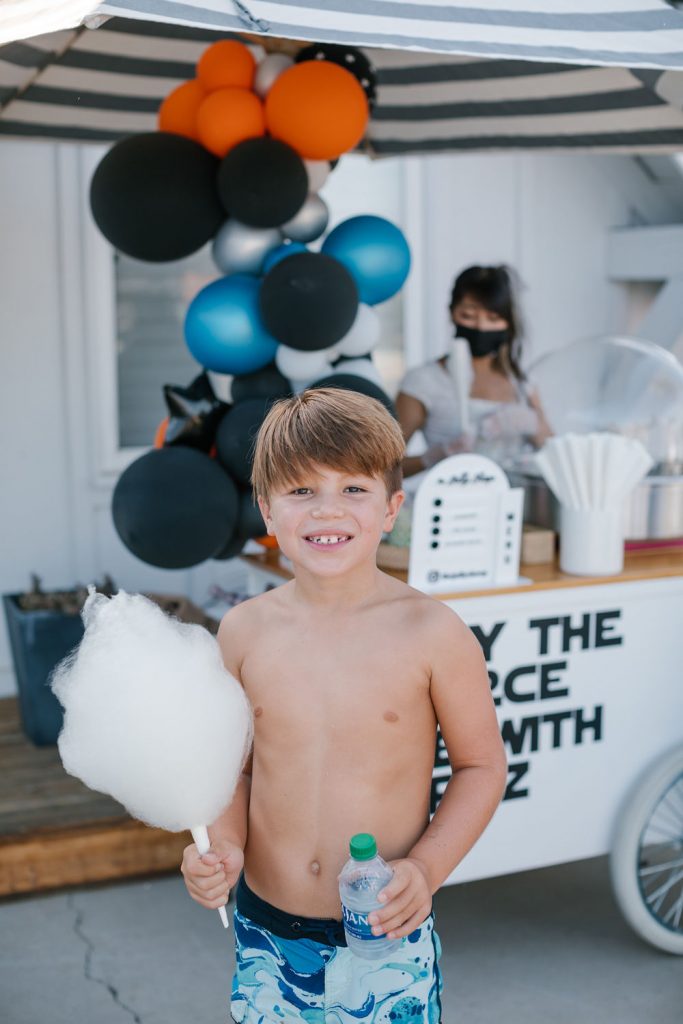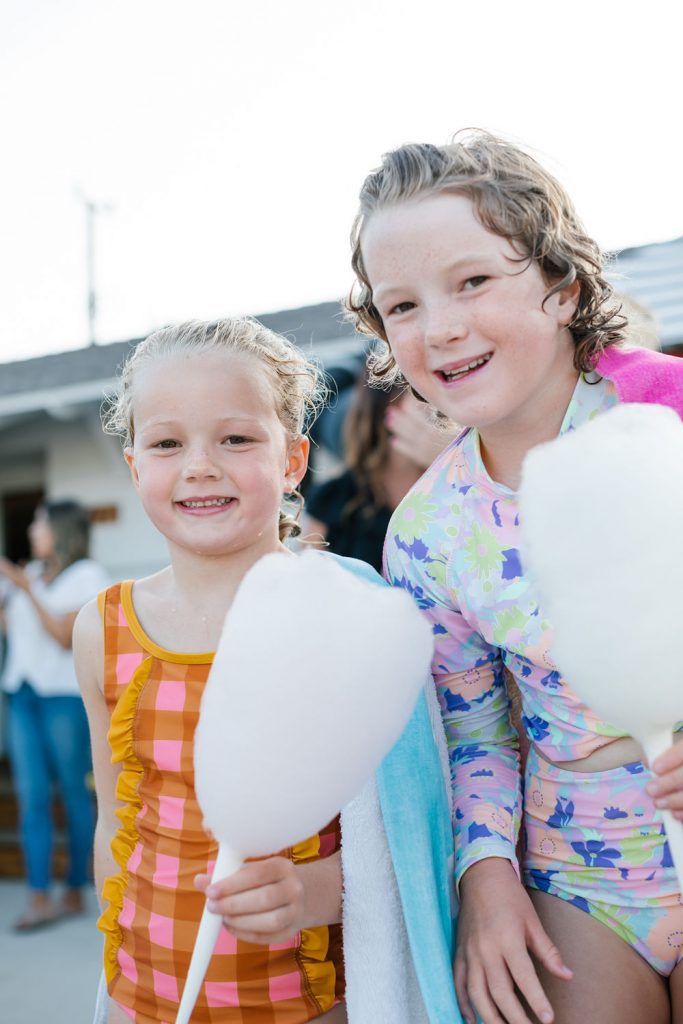 Don't mind me – while the kids get the cotton candy the adults get the rosé!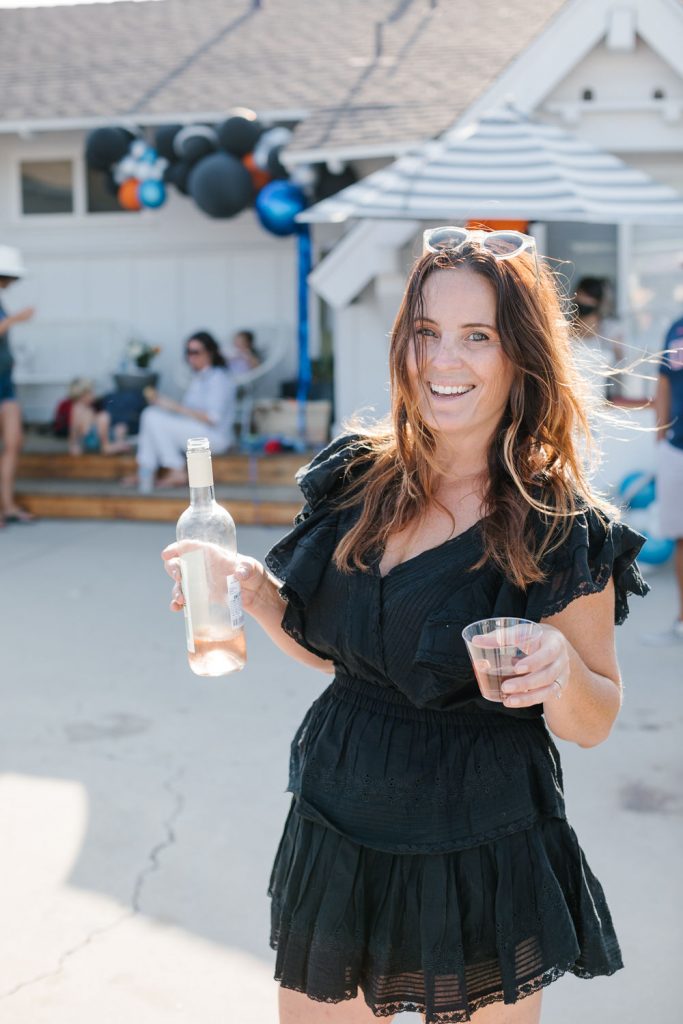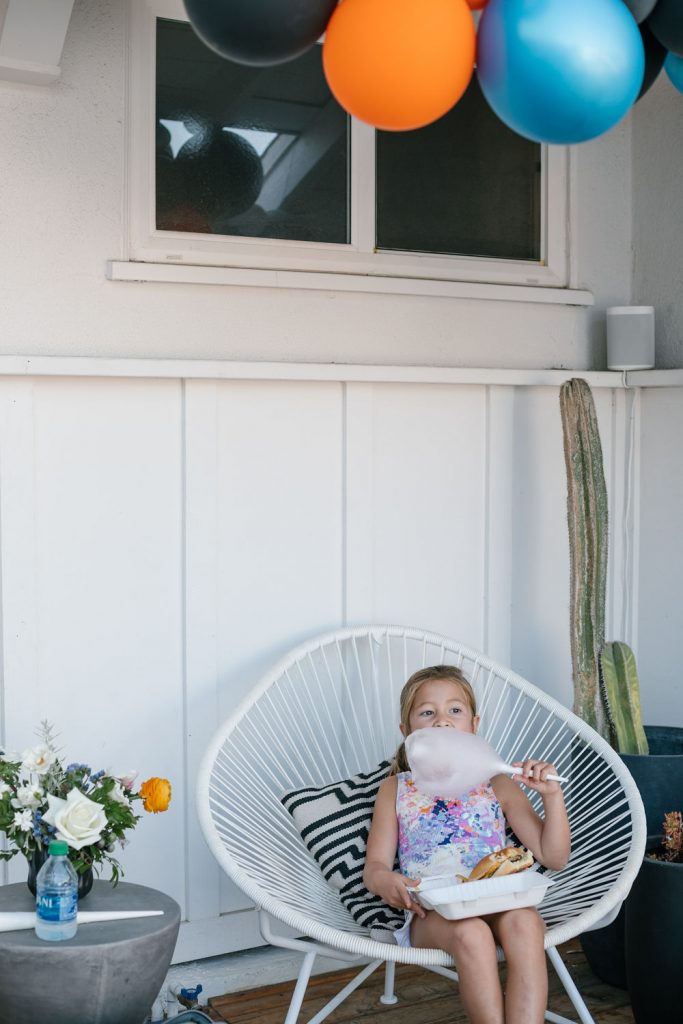 Cruz of course had to jump in his Boba Fett costume! Why wouldn't he?! He had to represent because some speical visitors were coming!!l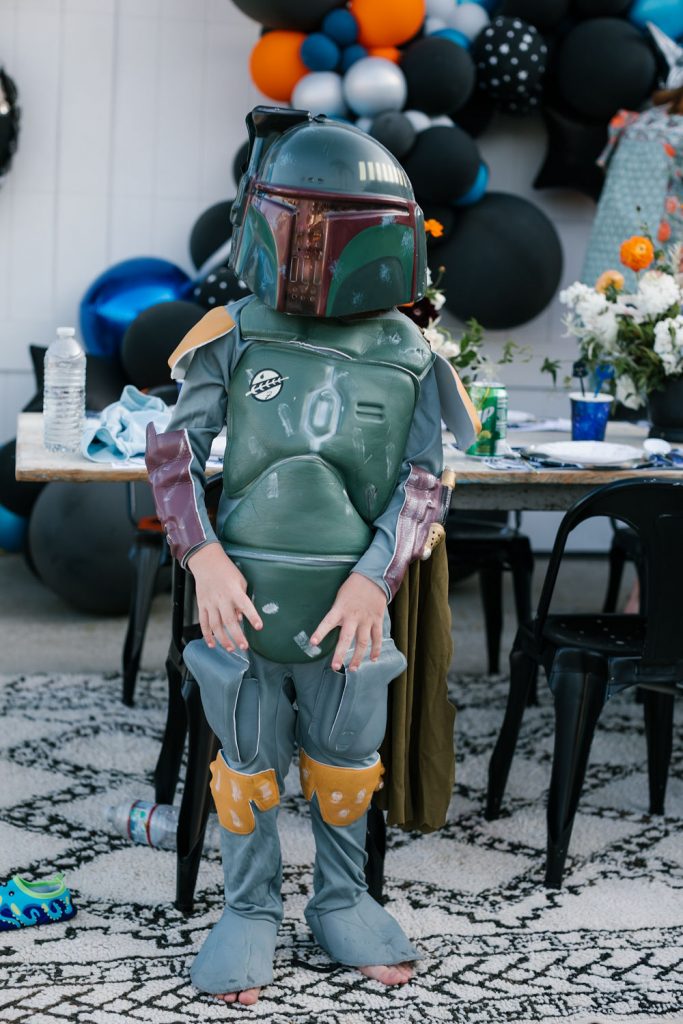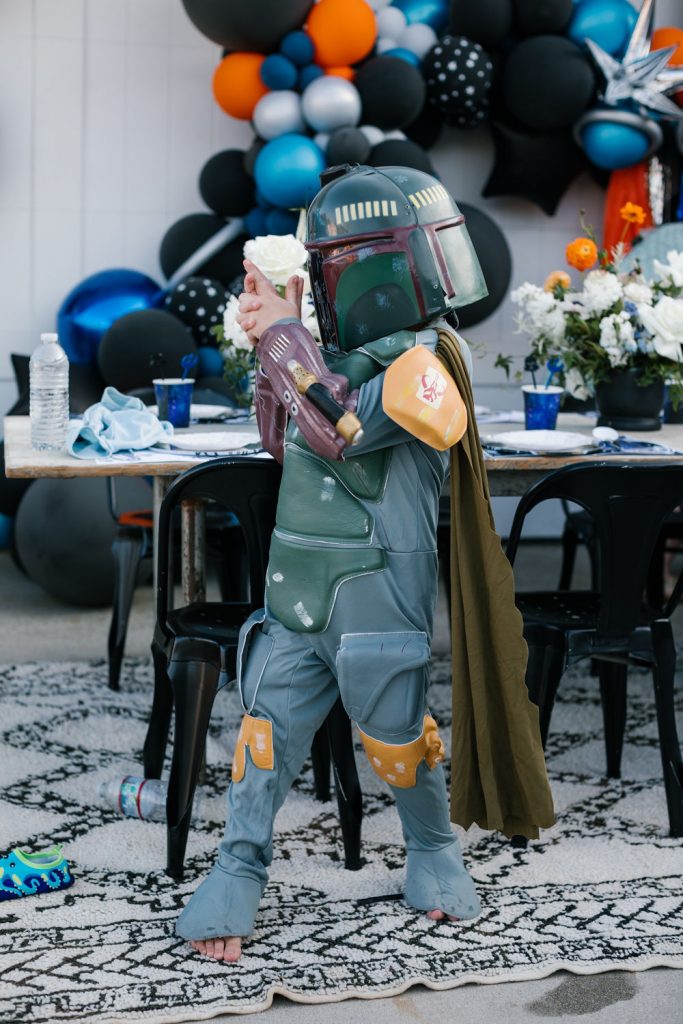 The Star Wars music was blasting and the kids were ready! Rey and Kylo Ren were on their way!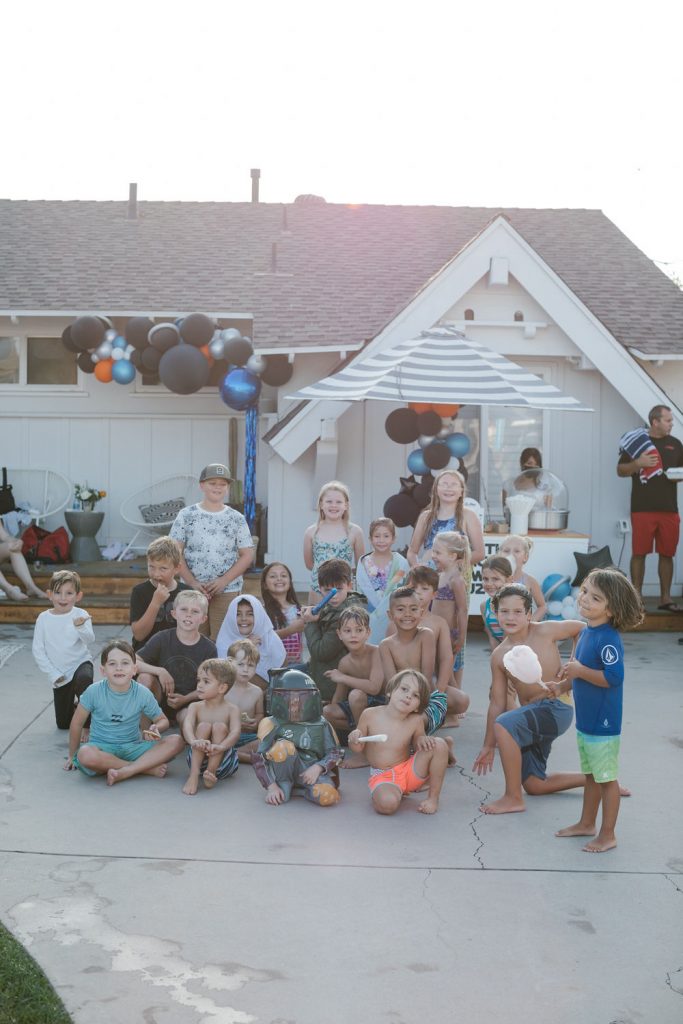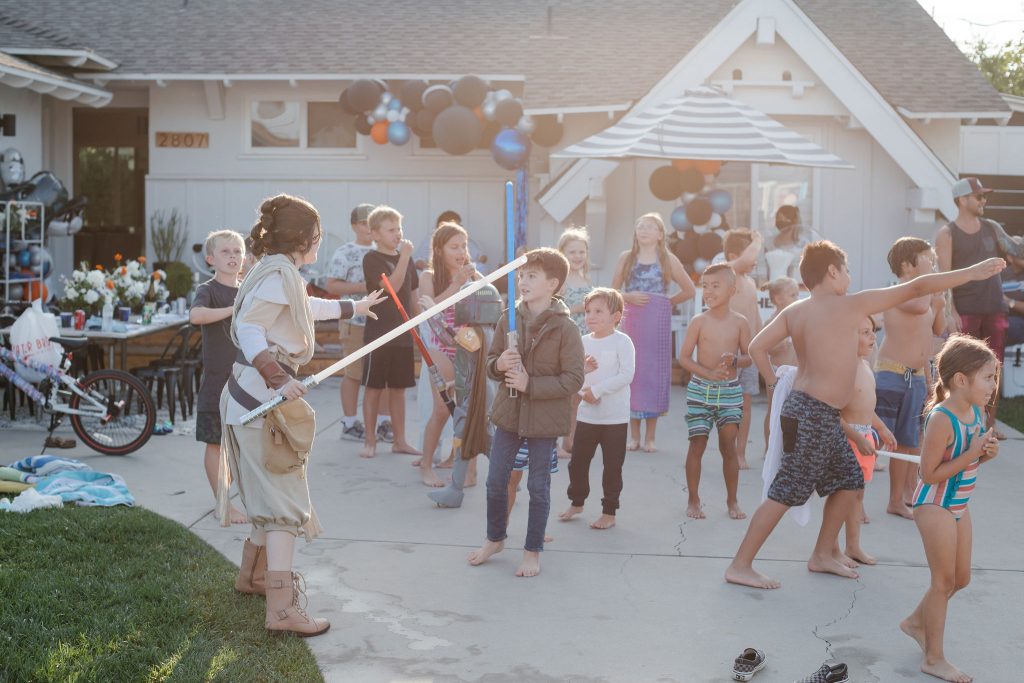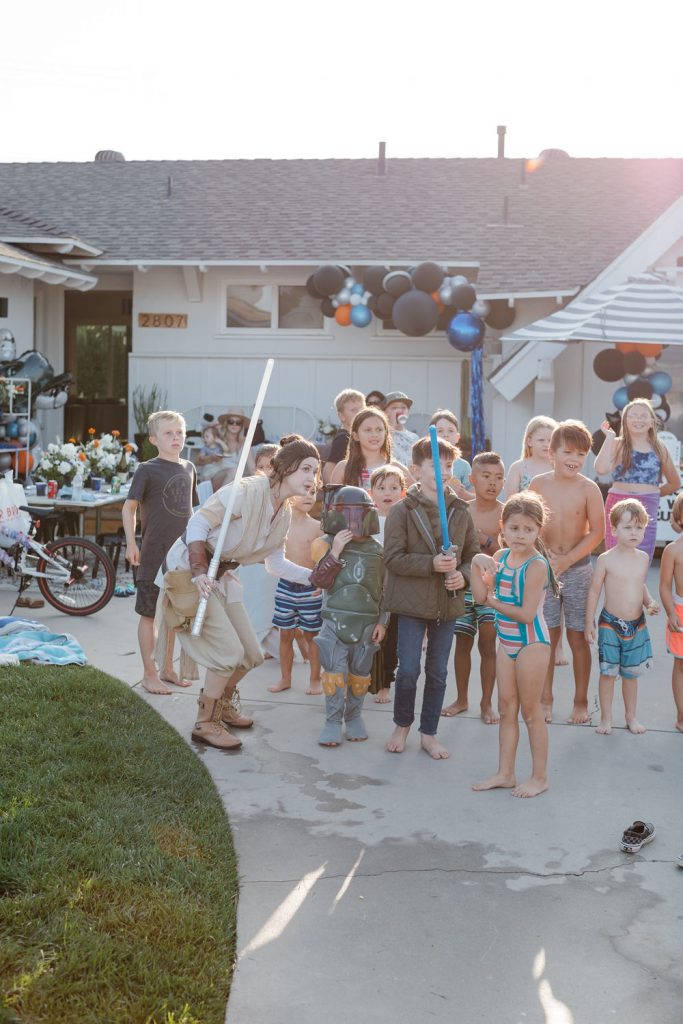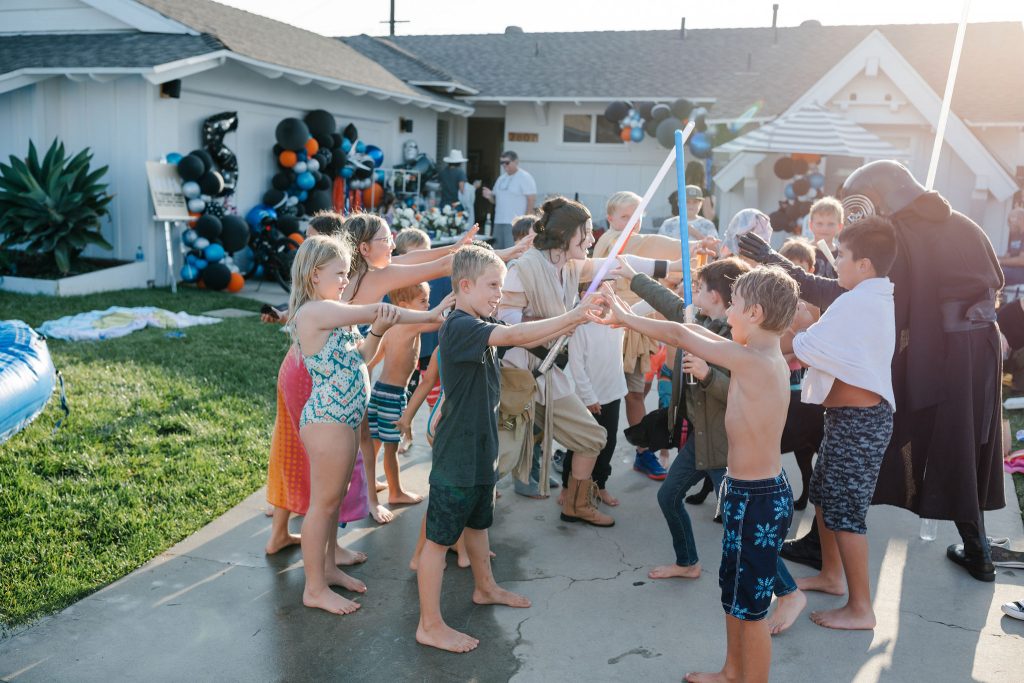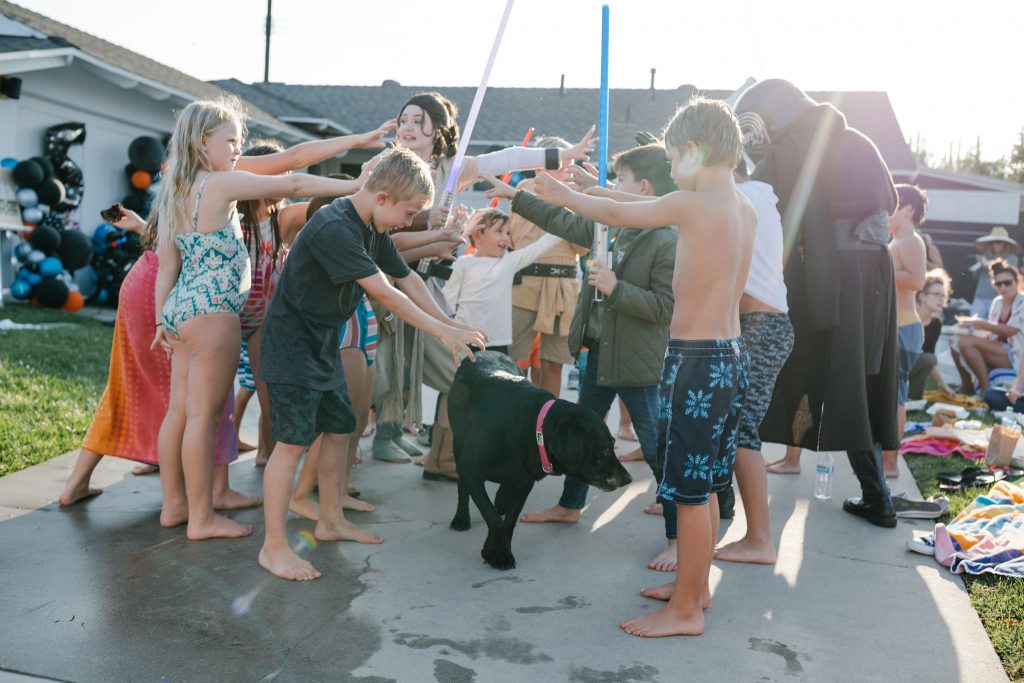 Alison also snapped this adorable photo of my parents that I had to include!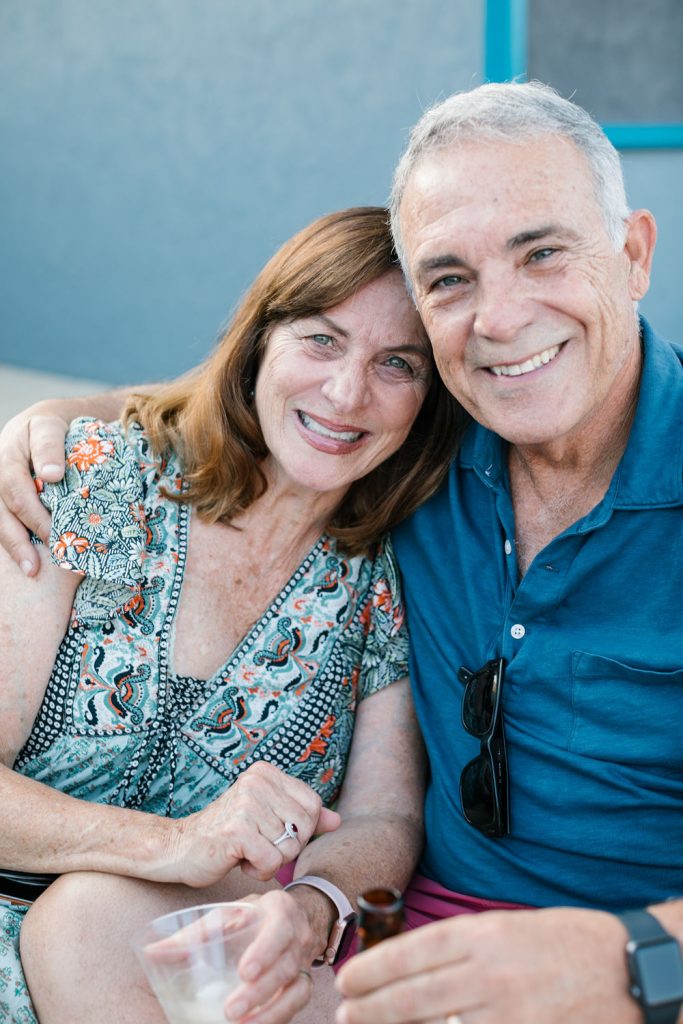 Onto dessert!! And as usual, we had quite the spread! An amazing cake, pretzel sticks, cupcakes, and cookies! All from our favorites – Sweet & Saucy Shop and Really Cute Sweets!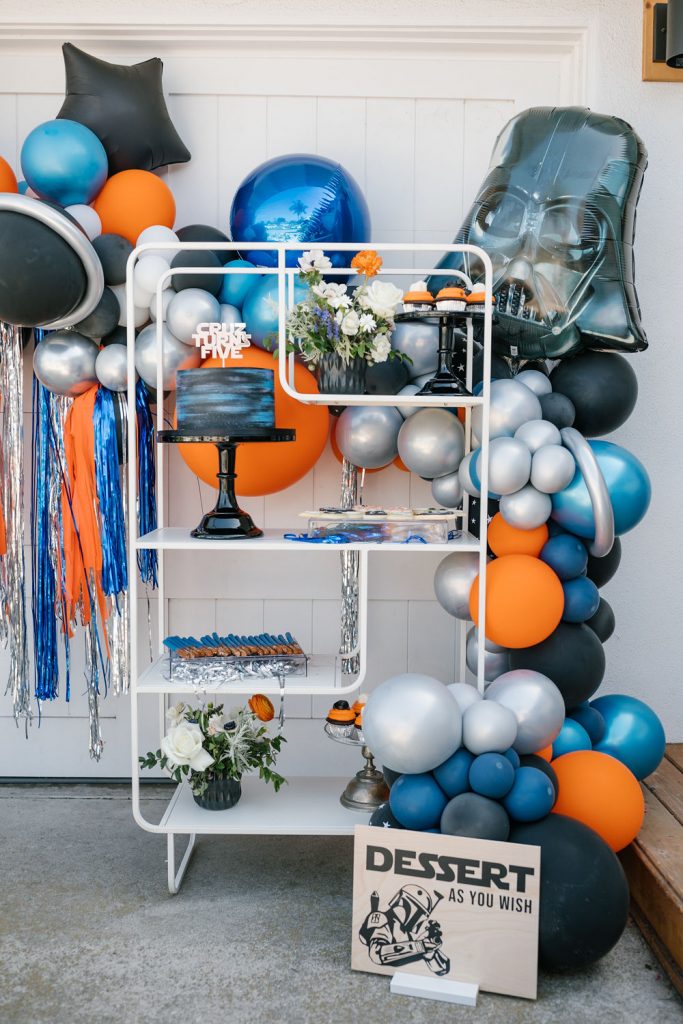 More cute details from Poppy Jack Shop!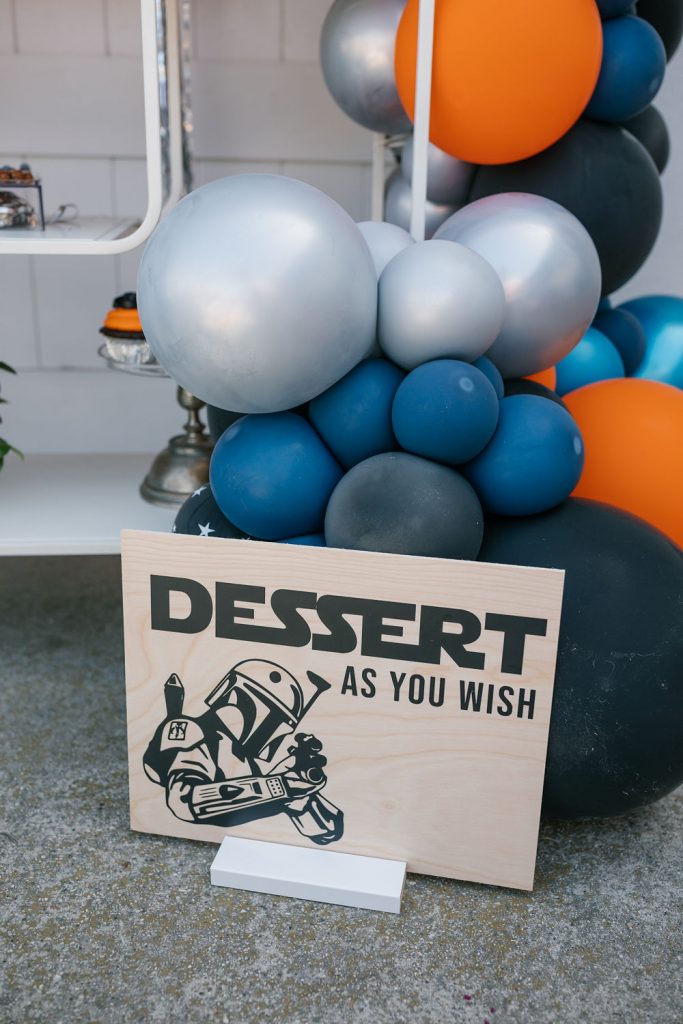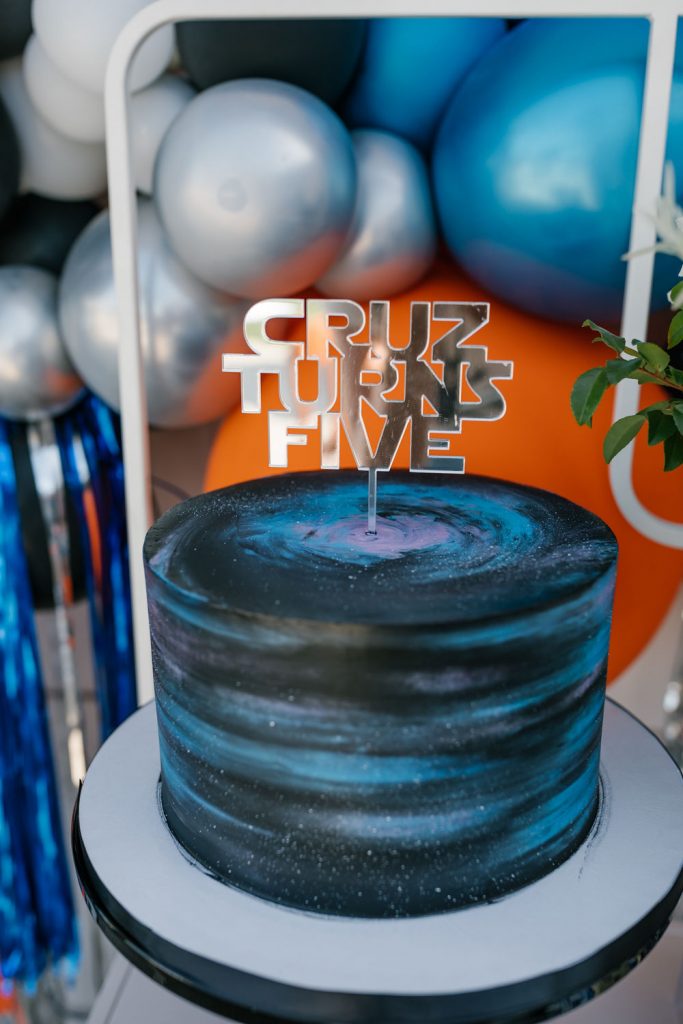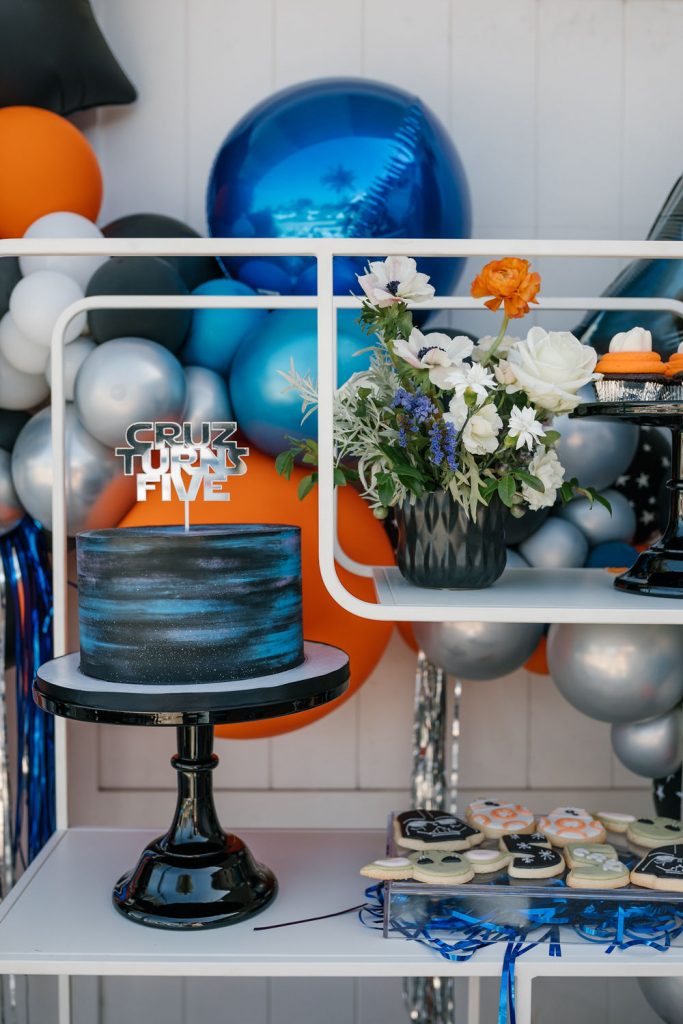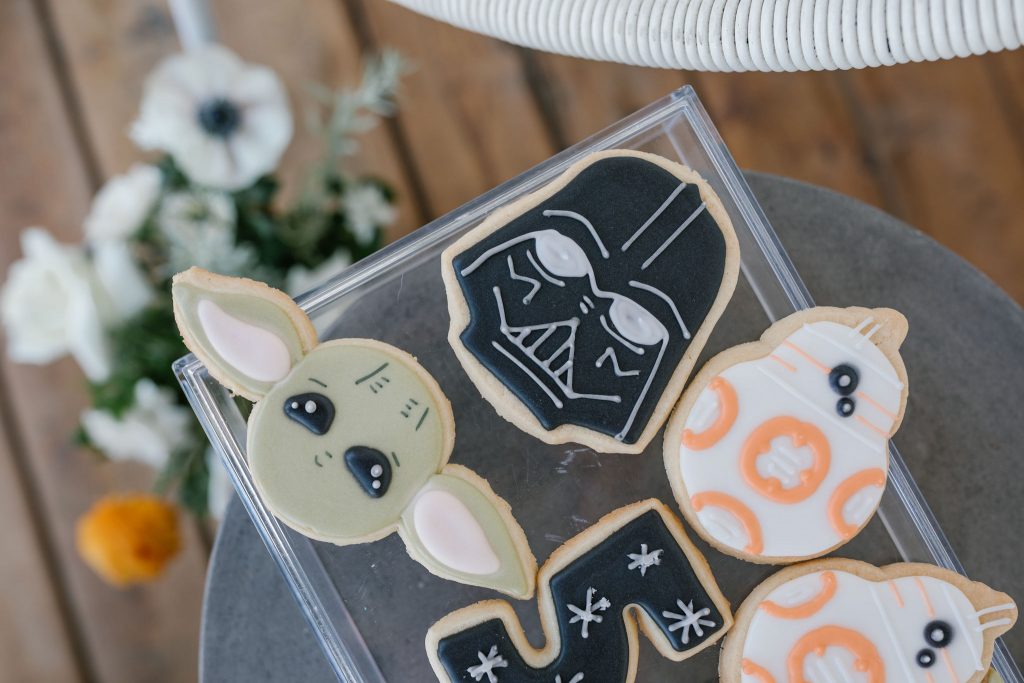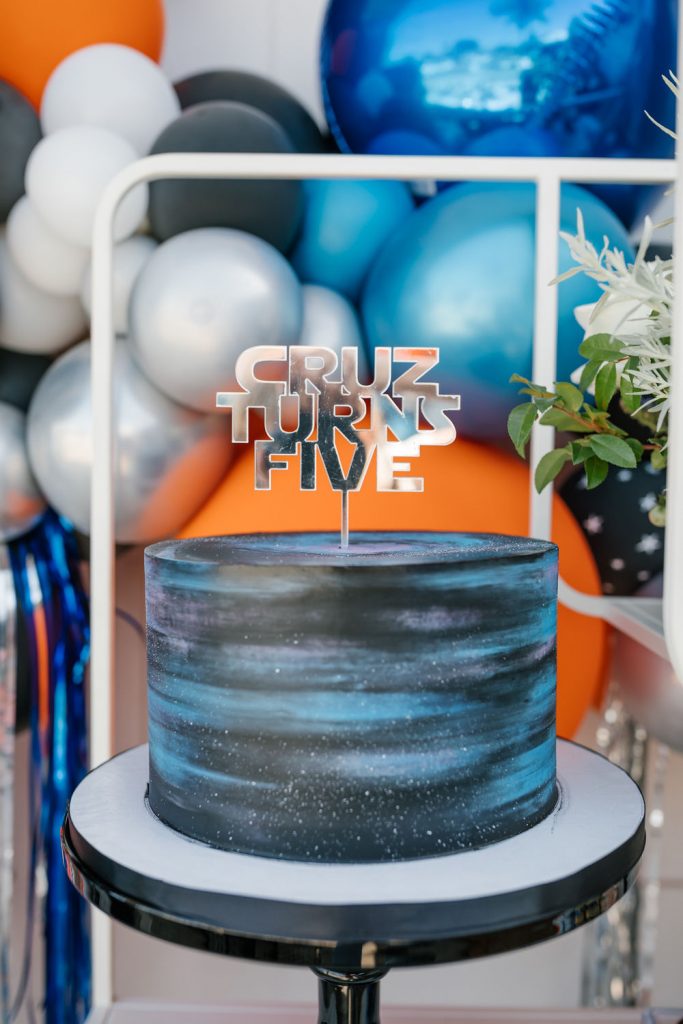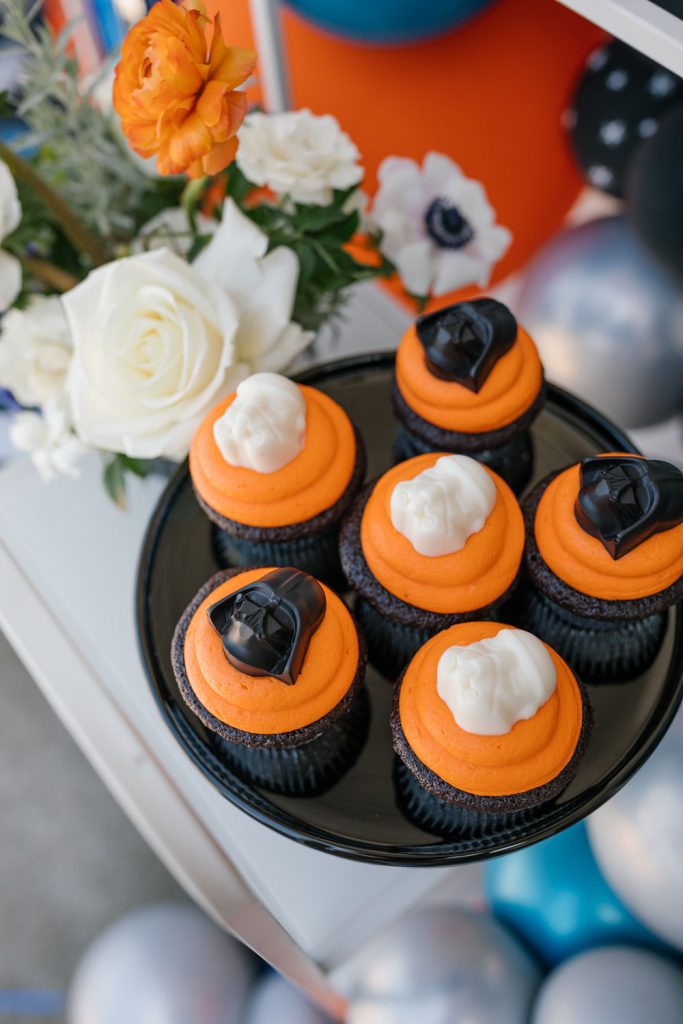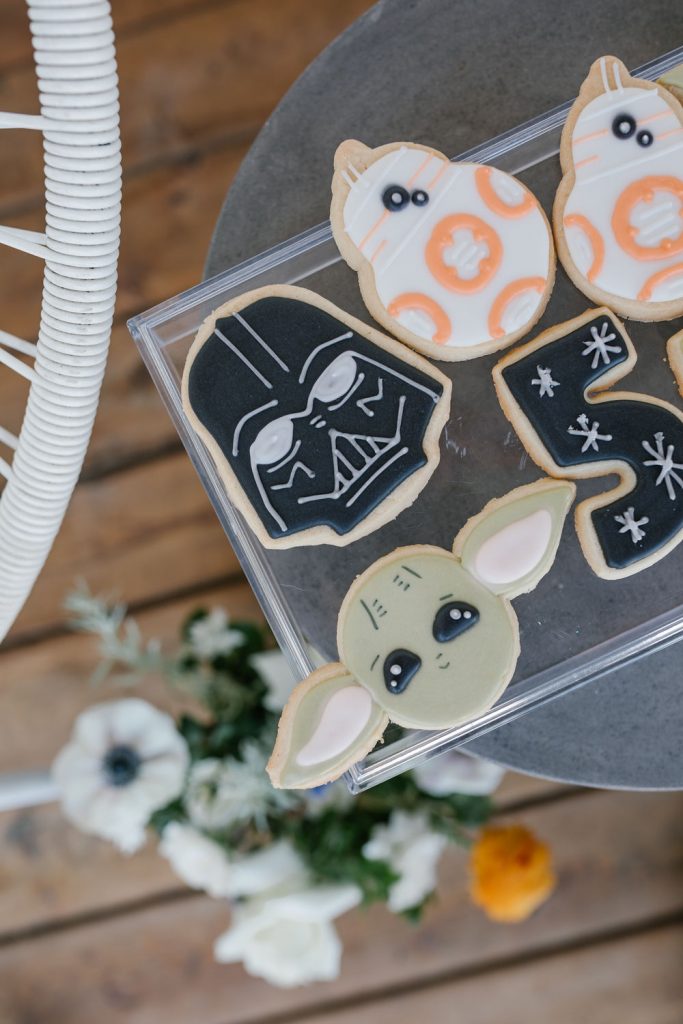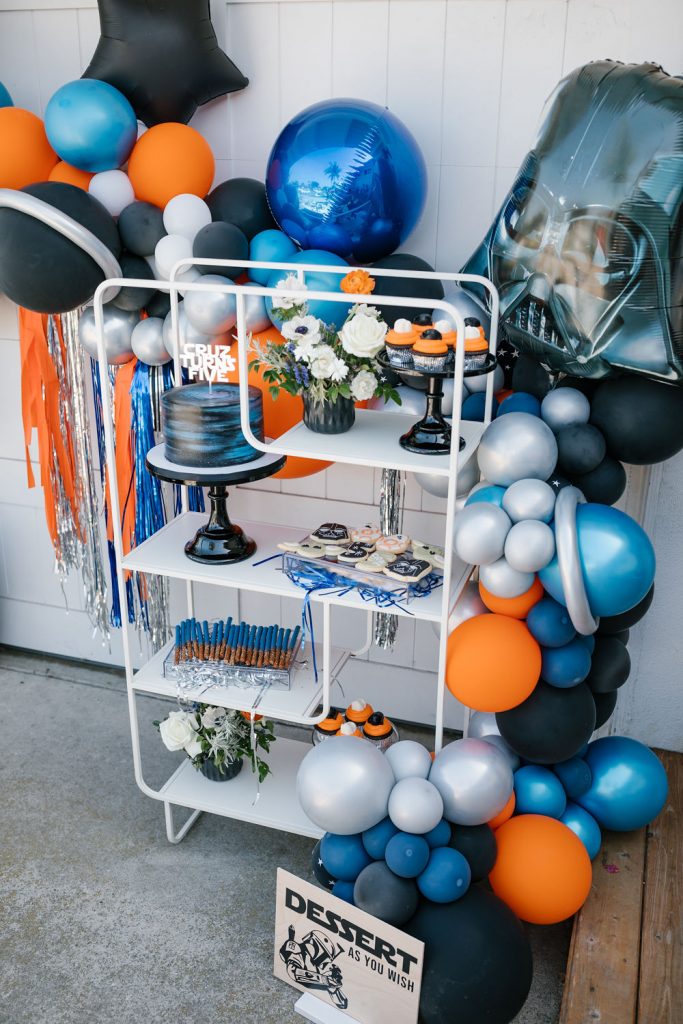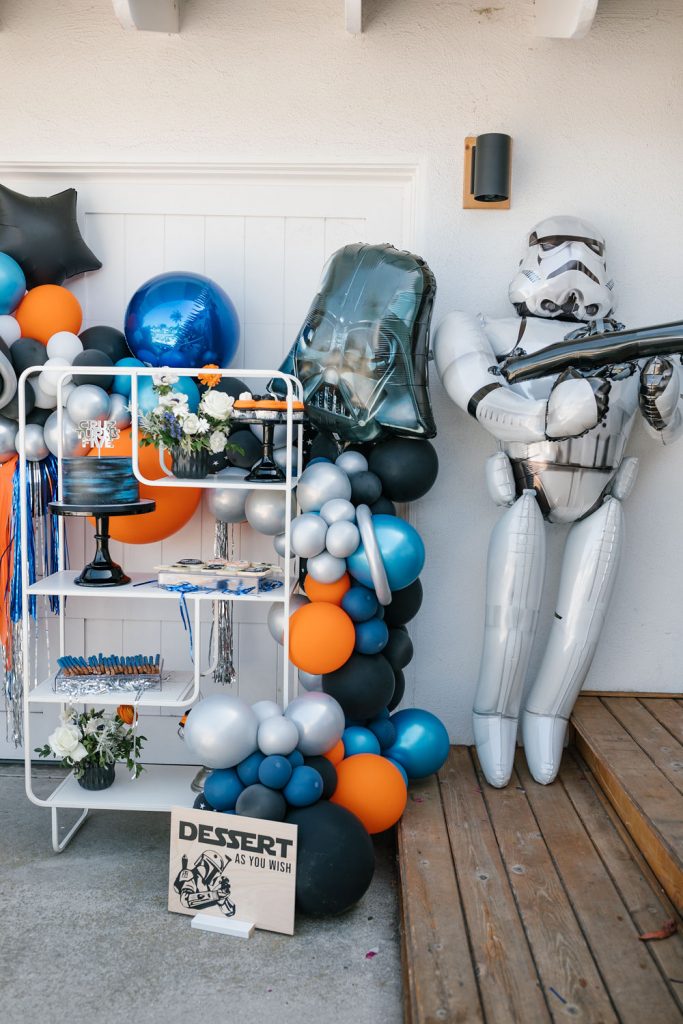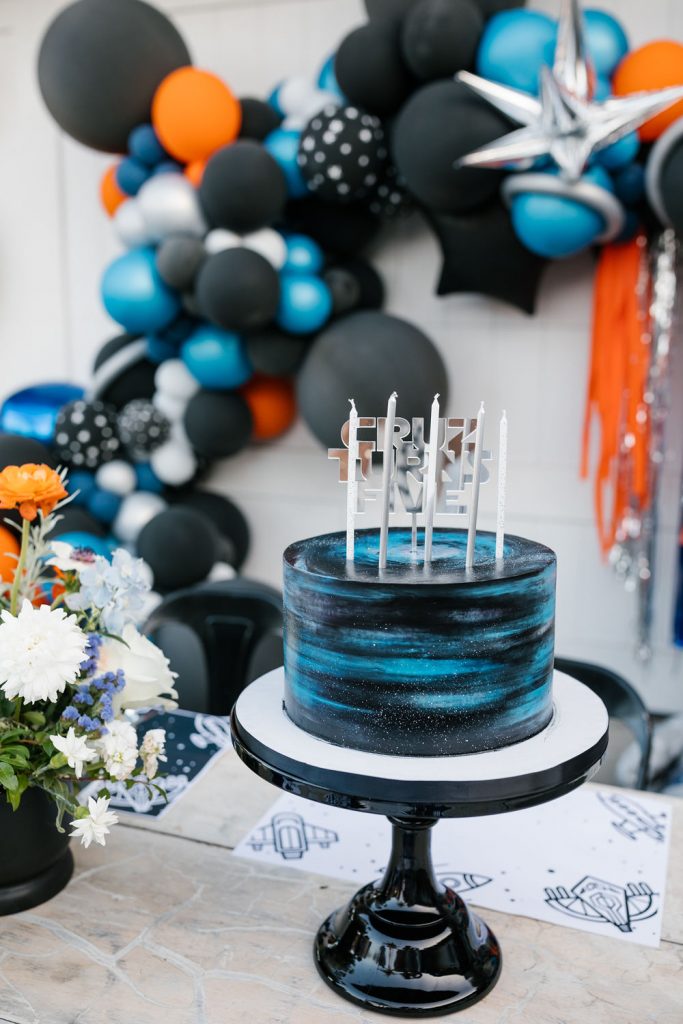 I love celebrating my sweet boys year after year! I can't believe my baby is now 5! I always say, after they turn 5 it's the end of babyhood oficially. Sad but also exciting! Watching them grow is my greatest joy!!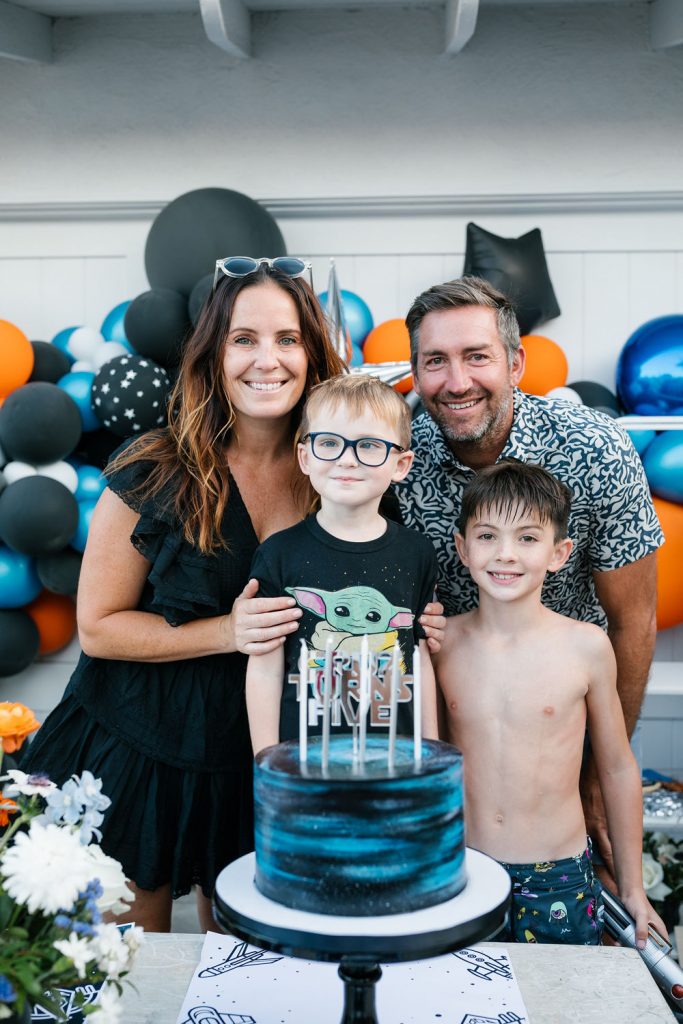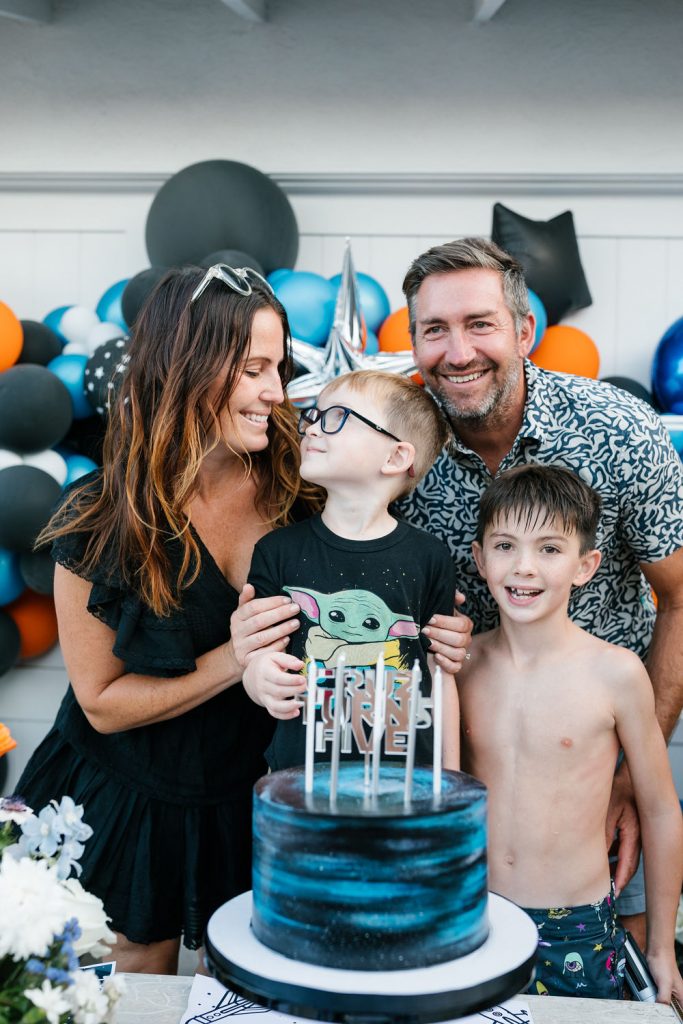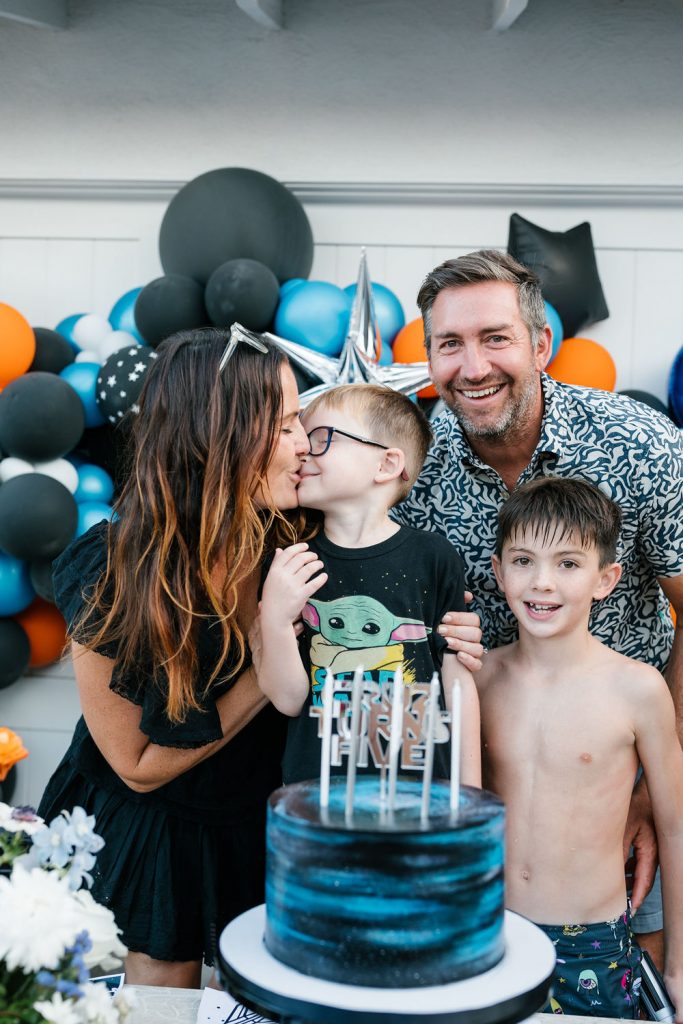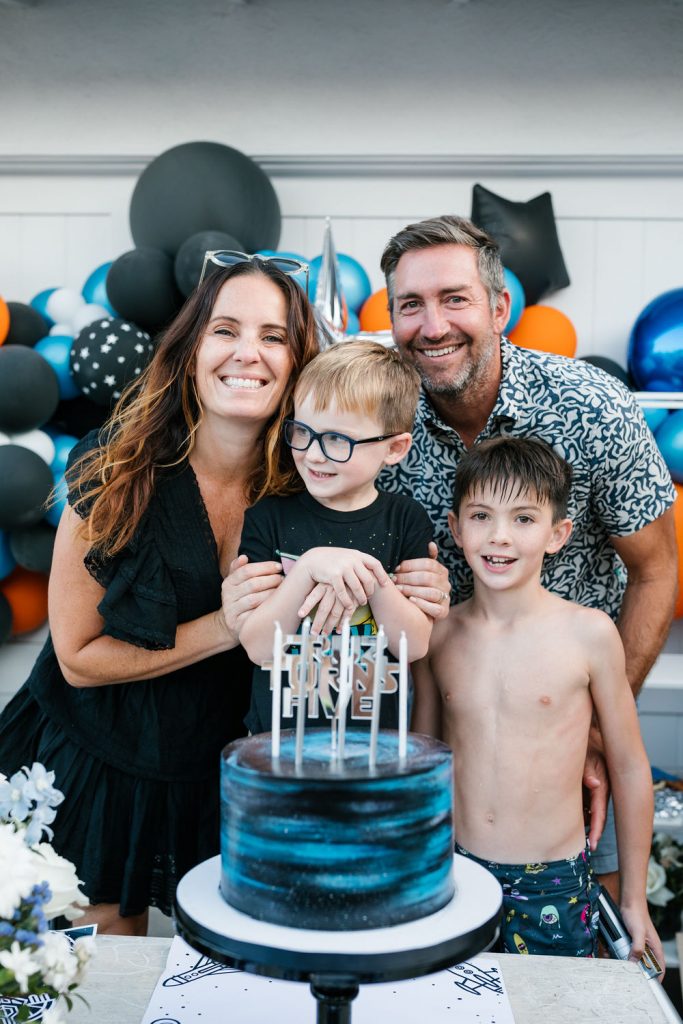 I hope all of your wishes come true this year Cruzy!!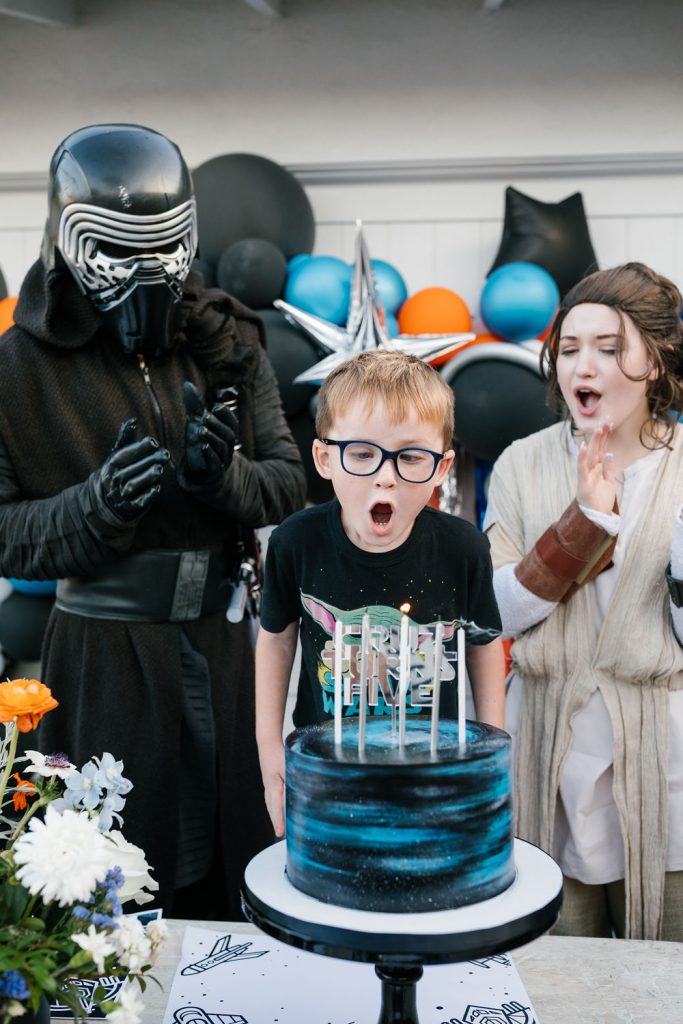 xx
Jacquelyn