Easter is just a few weeks away and we have you set with the sweetest collection from Pottery Barn Kids.  They teamed up with Monique Lhuillier for a truly beautiful collection reminiscent of the best things of spring with florals, butterflies and bunnies.  And you know it's going to be stunning when the mind of Monique Lhuillier is behind it.  We were so inspired by the soft color palette, we decided to take it outside and make some magic with it!  Luckily we had a dream vendor team to make it come to life!!  See everything in full bloom from Pottery Barn Kids and all of the pretty photos by Alison Bernier!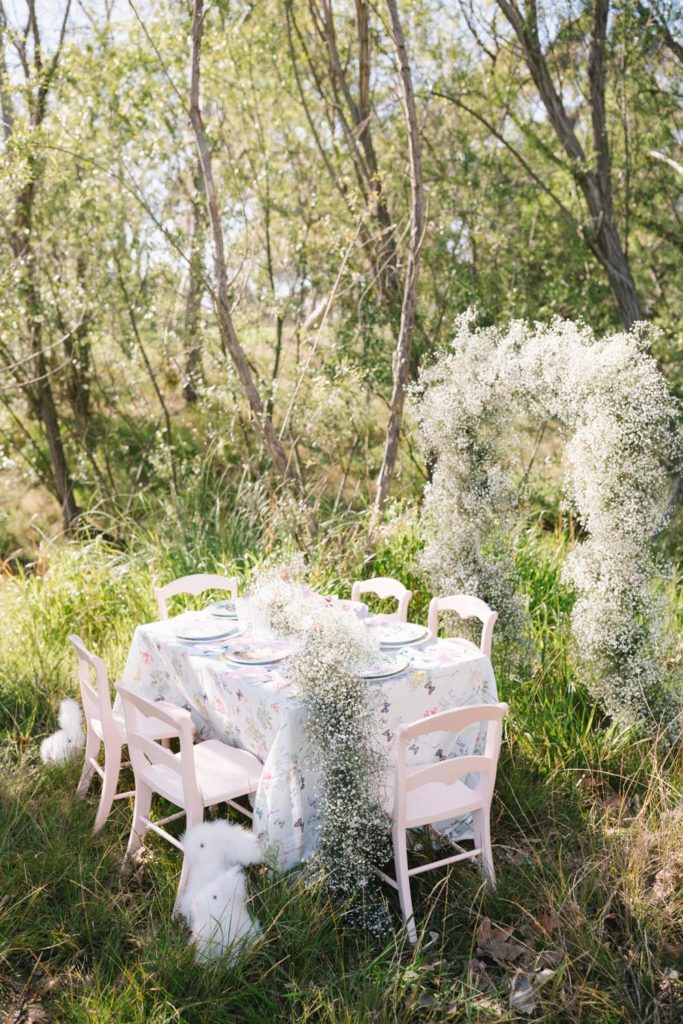 I have one word for you – baby's breath.  I'm loving it you guys!!  It's something you can literally buy at the grocery store and it can make such a statement, plus it's so soft and delicate and perfect for spring.  Third & Park created a beautiful runner with it that went down the length of the table to the floor and a stunning backdrop as well.  It looked so pretty with the gorgeous tabletop items from Pottery Barn Kids.  I absolutely adore the bunny plates with the butterfly tablecloth and napkins.  Just add the pretty cups, simple flatware and the lovely pale pink chairs and your table is set!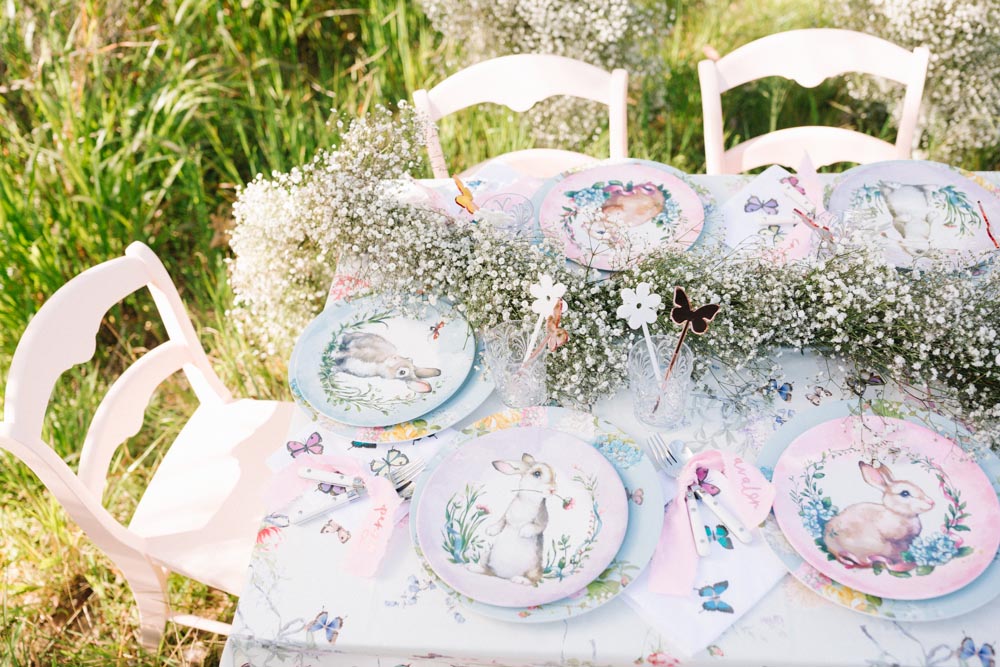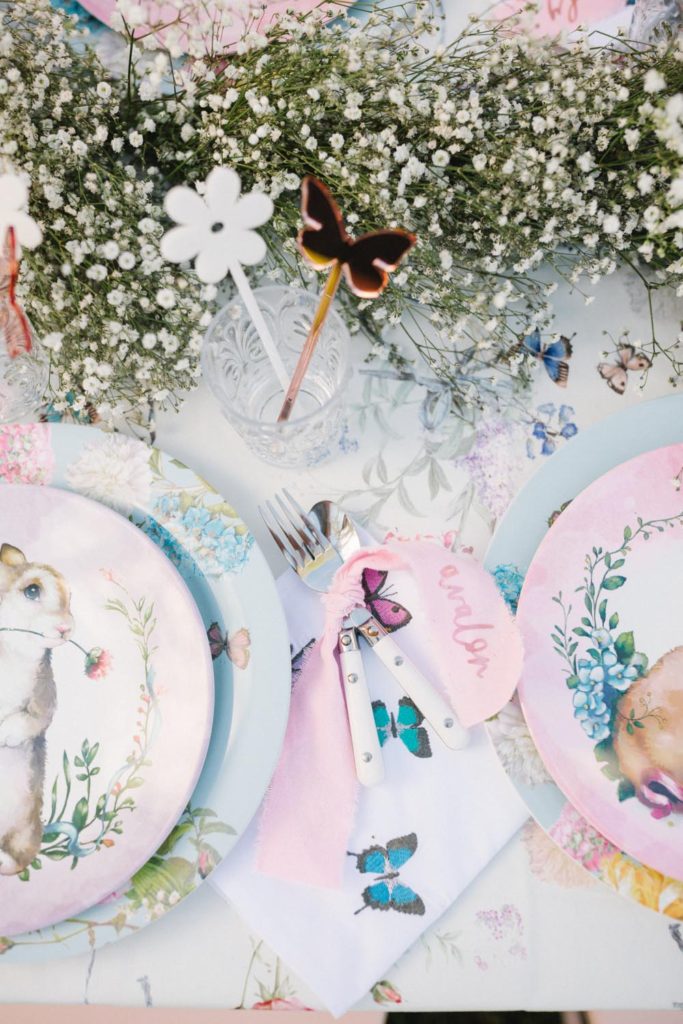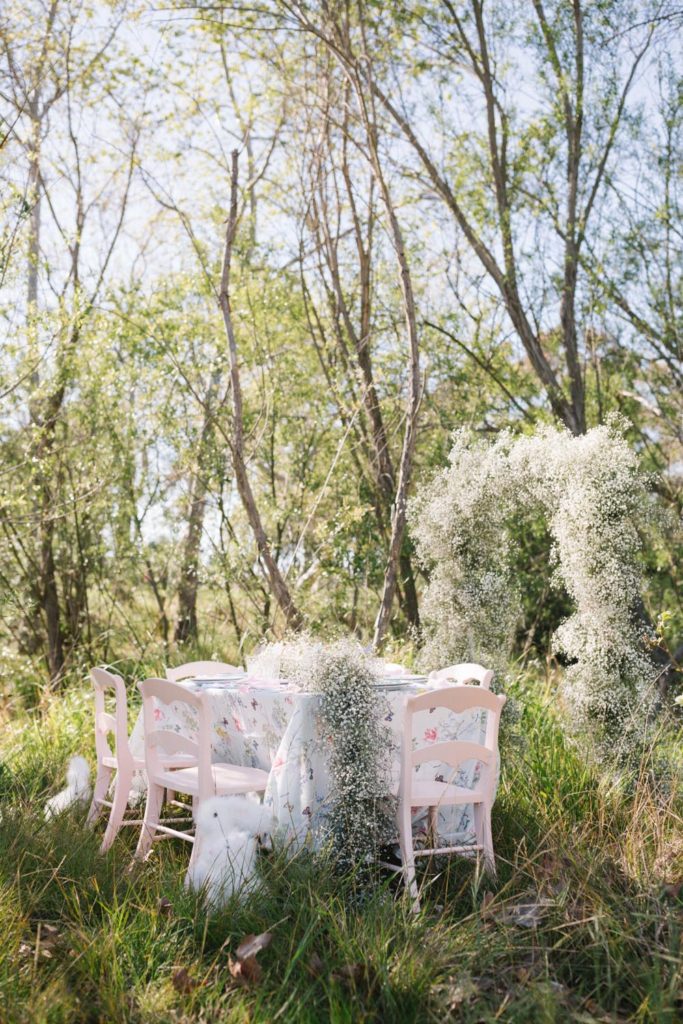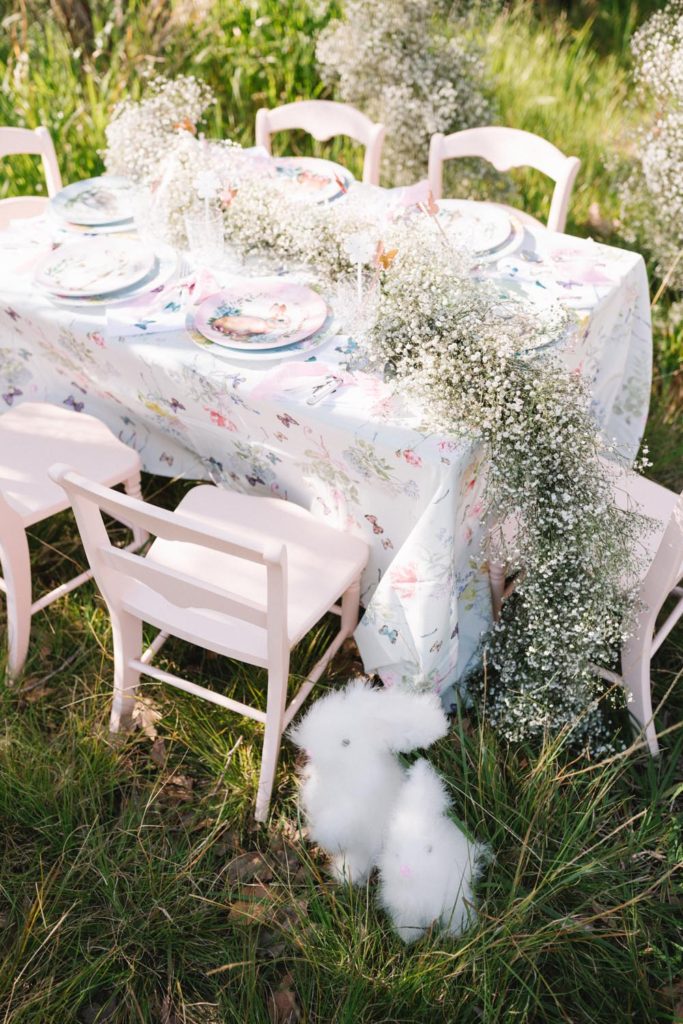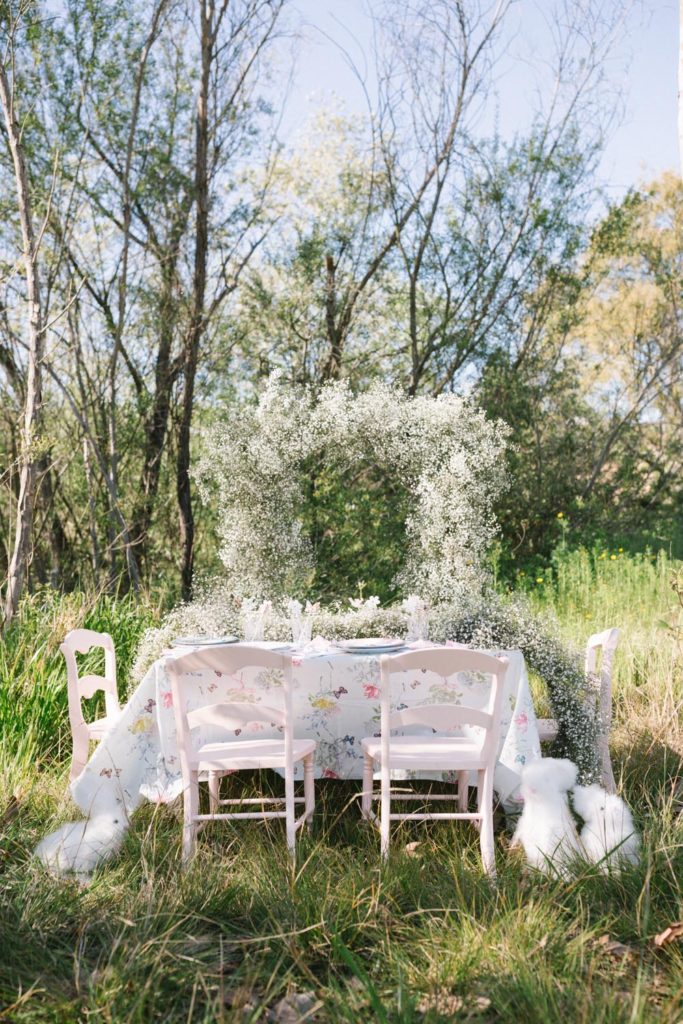 Aren't those fluffy little bunnies the cutest?!  I love them so much!!  The best addition to your Easter decor!!  My kids have even named ours, ha!  I also love all of the details my friend Poppy Jack Shop created for our tablescape.  The ribbon place cards tying the flatware and the white and rose gold stir sticks just add that extra touch we always love at our parties!!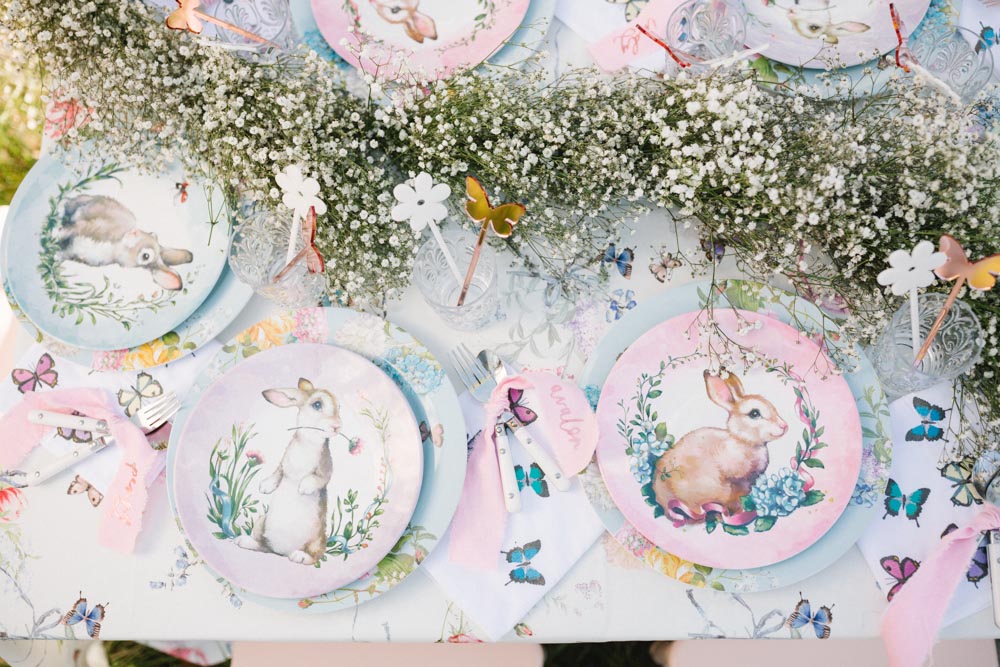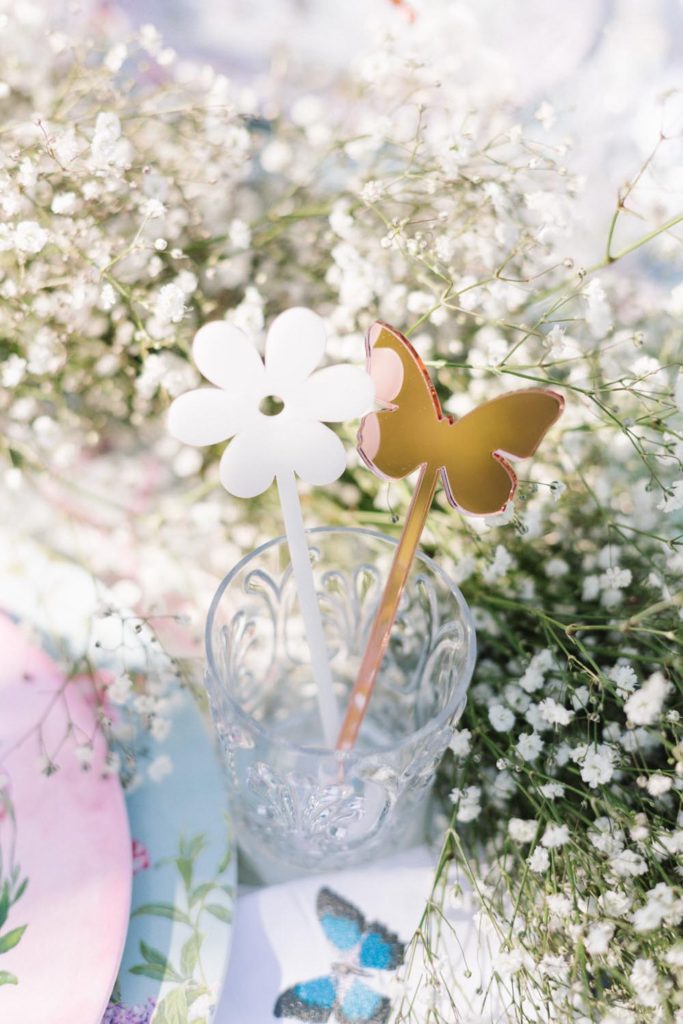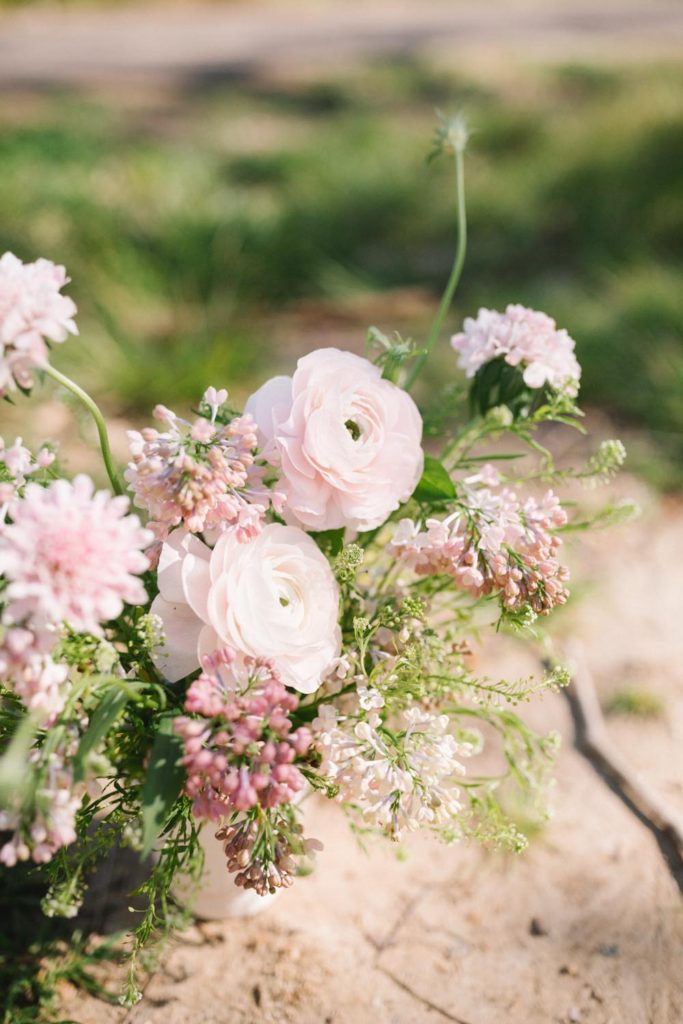 Now that you have the pretty set up, you add in the guests!!  We had some cuties join us for this one!! And they were styled by my friend Carissa, if you follow us you know we love her adorable collection of accessories at The Daydream Republic.  She always has the cutest pieces for Easter, and this year is no exception!  When you see the ruffled socks you'll have major nostalgia and die over the cuteness!!!!  Oh, and did I mention bunny berets?!  I seriously die you guys – good thing I have boys because I'd need ALL THE THINGS from Carissa if not!!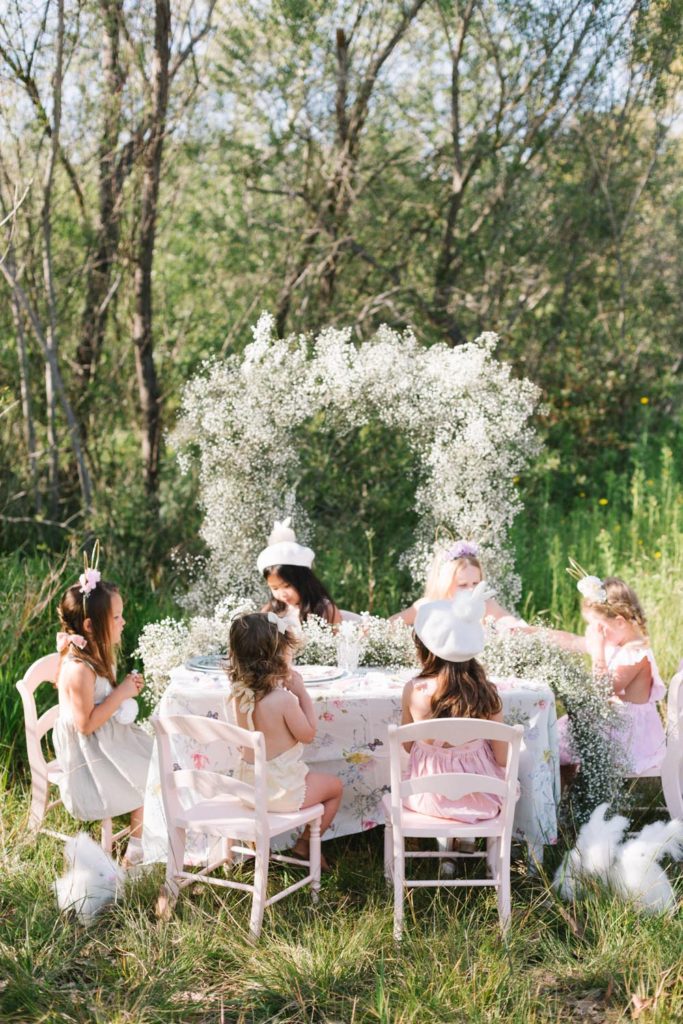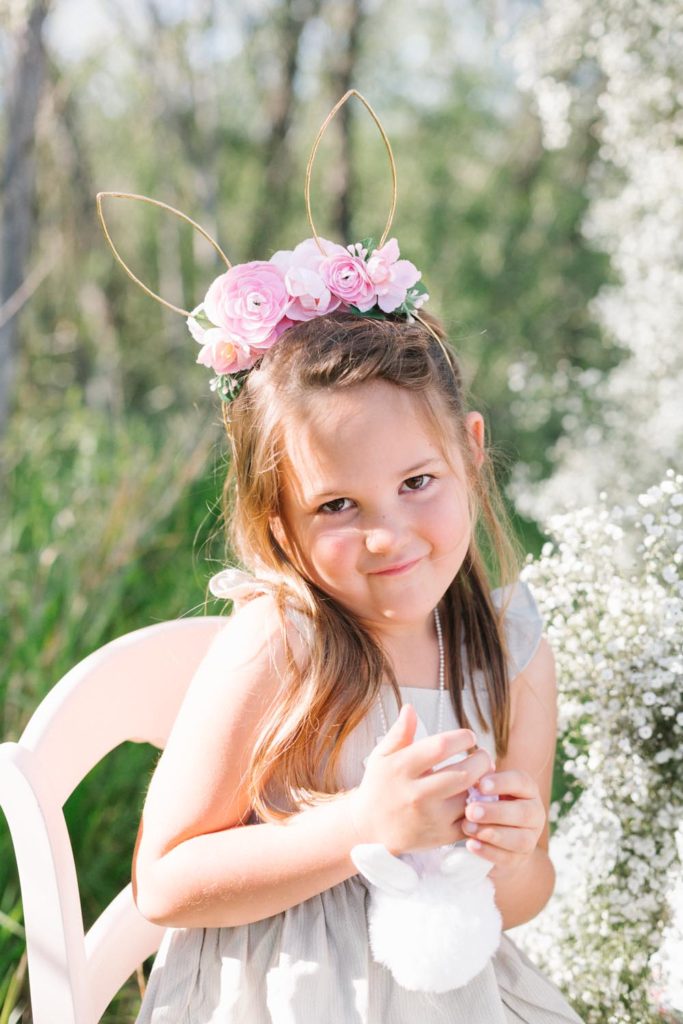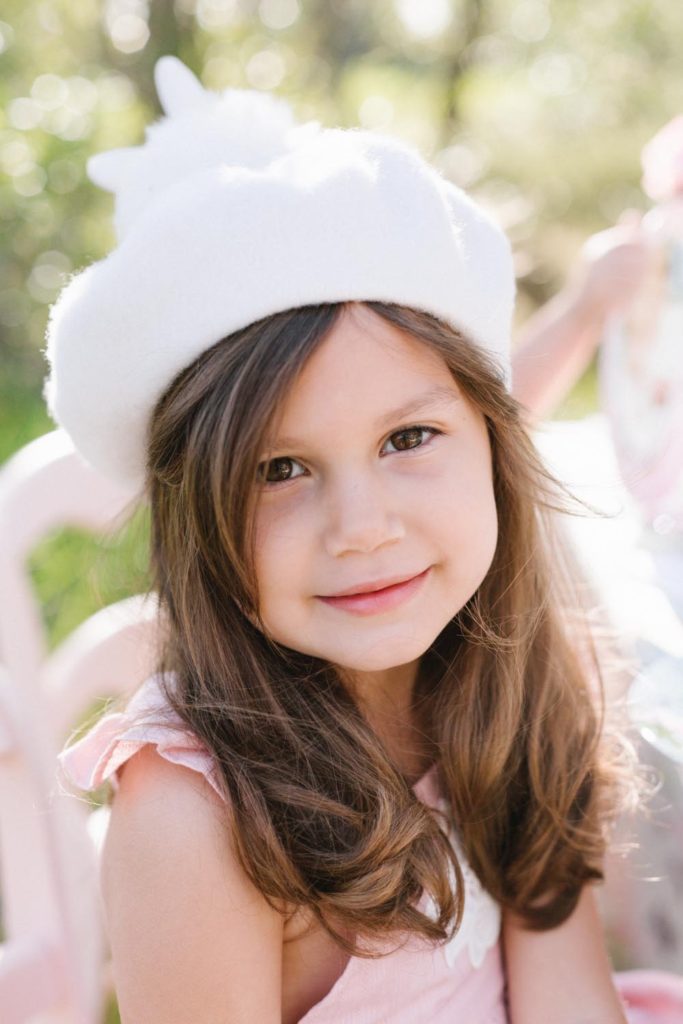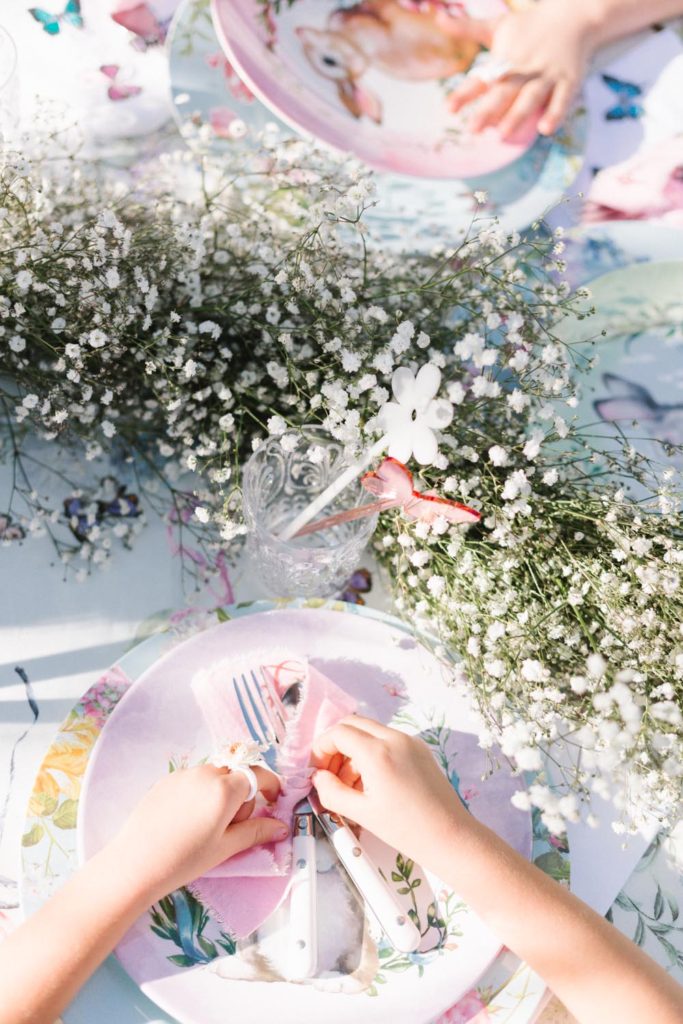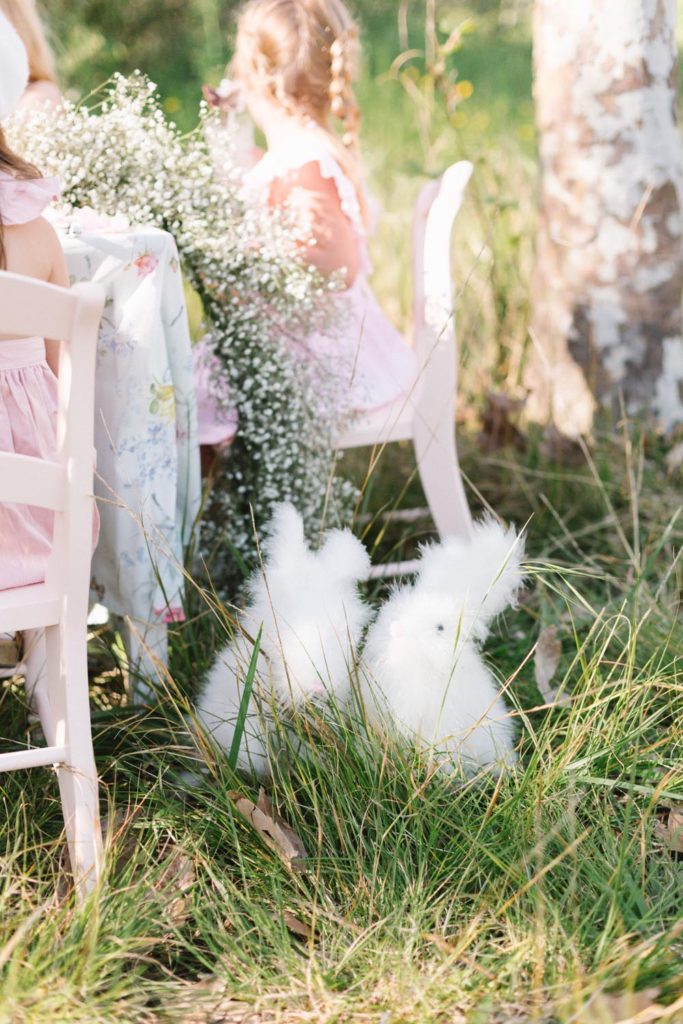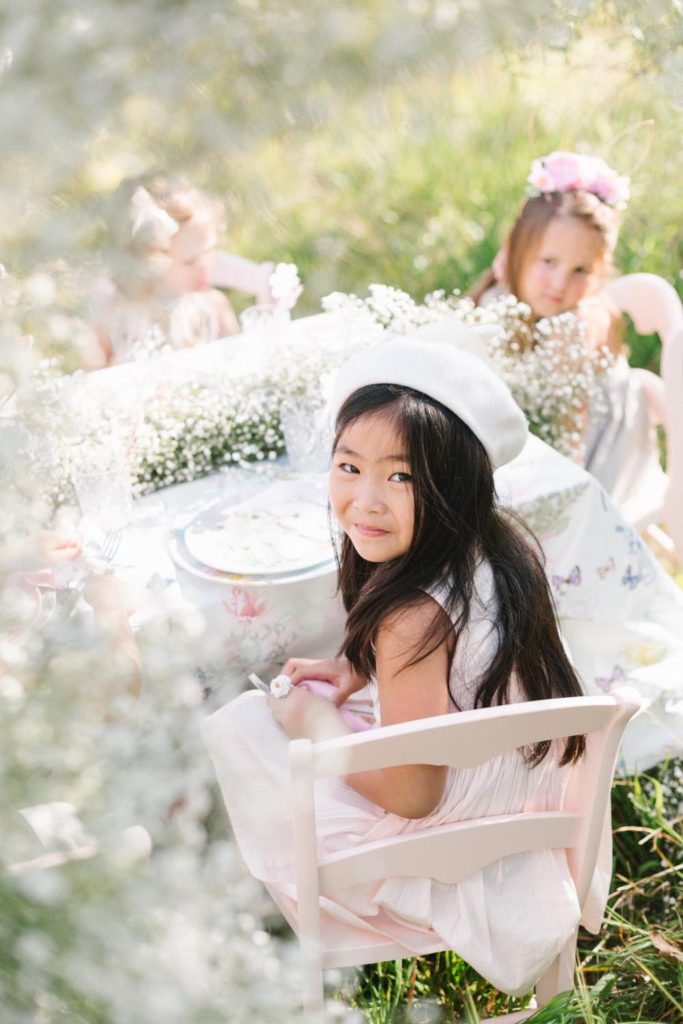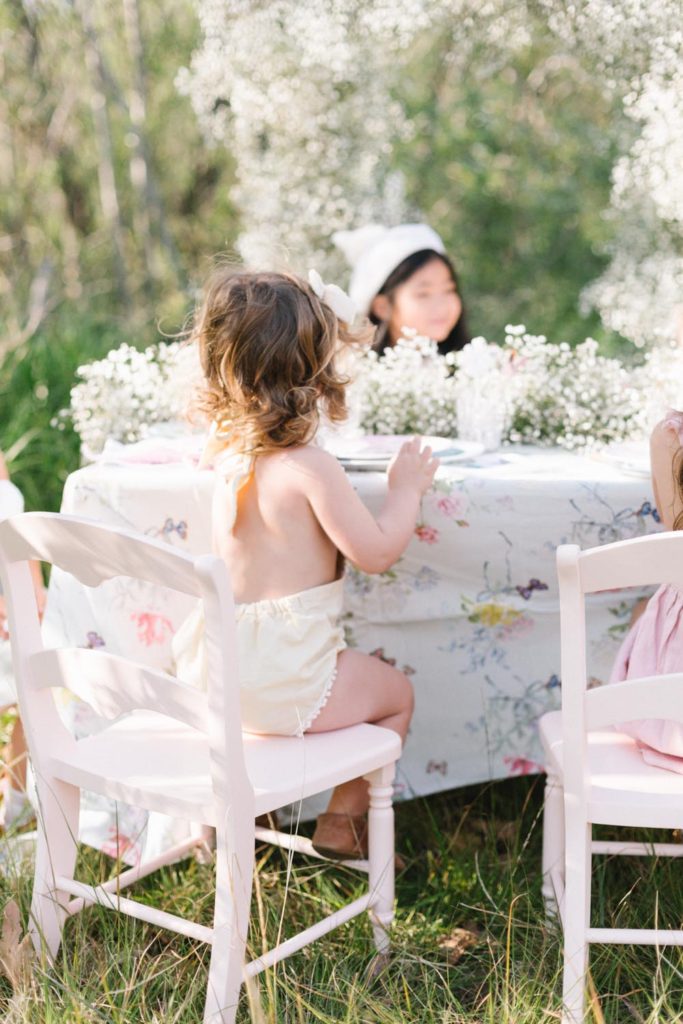 Onto desserts!  Only the prettiest and sweetest treats for this spring soiree!  The Sweet Lemon Bakeshop always amazes me with her gorgeous creations.  All of the girls were swooning over them too!  From the pretty cake to the butterfly cookies to the floral cupcakes – topped with Poppy Jack butterflies of course!  Plus the addition of a few pretty floral arrangements by Third & Park to make it complete.  It was all just so pretty and magical!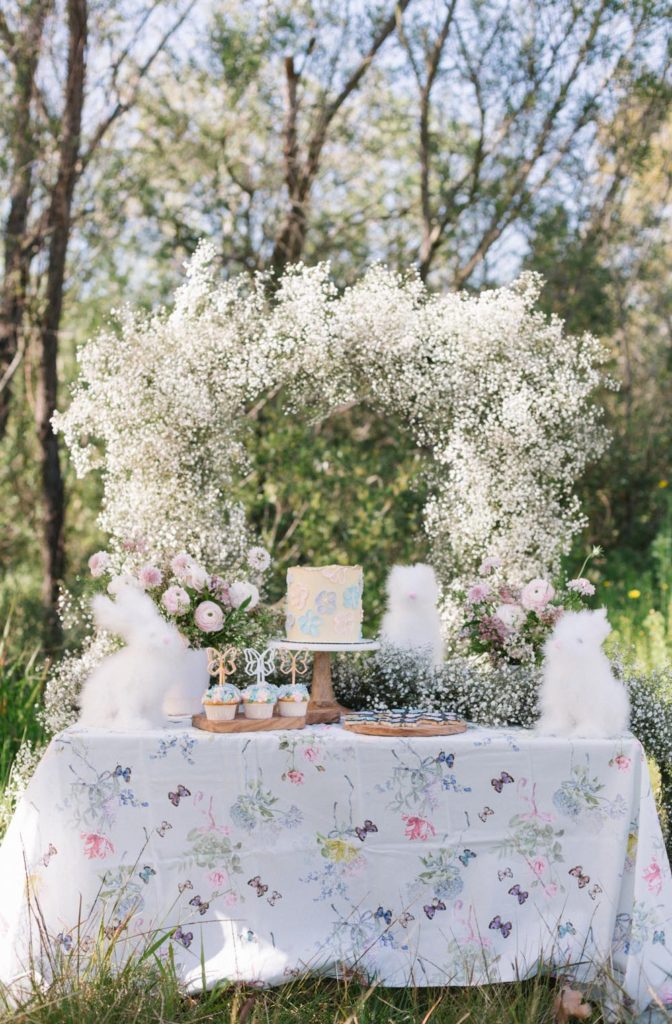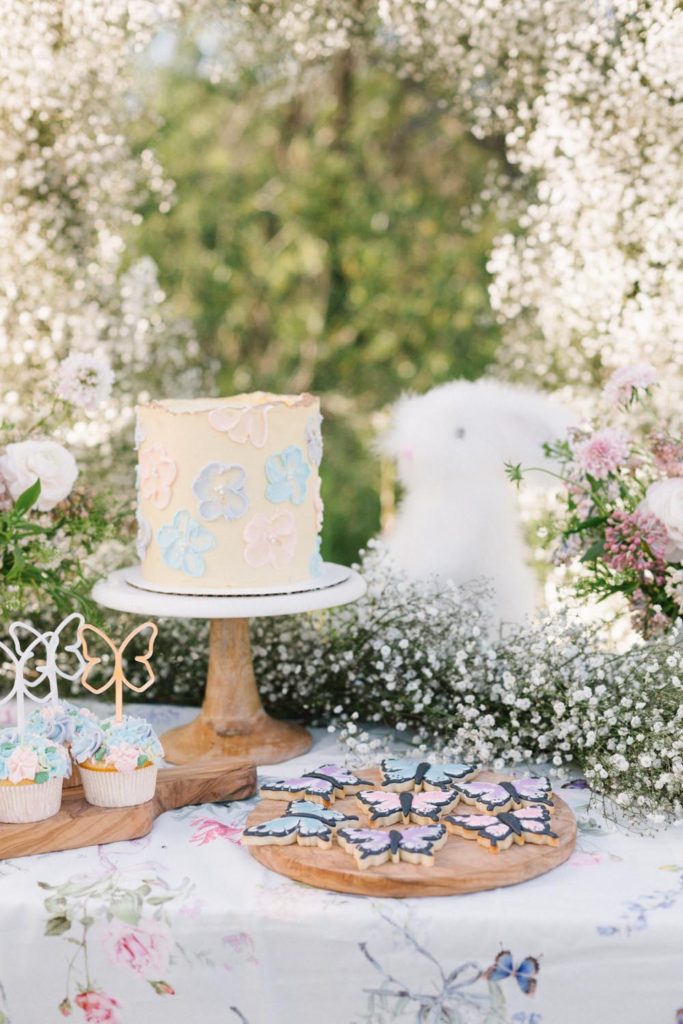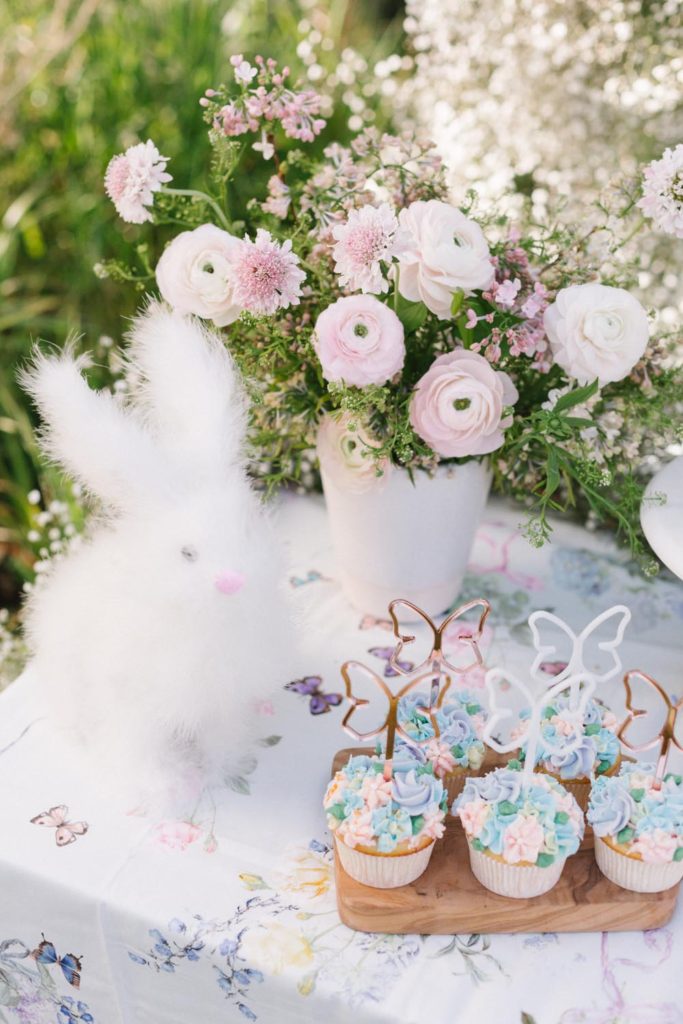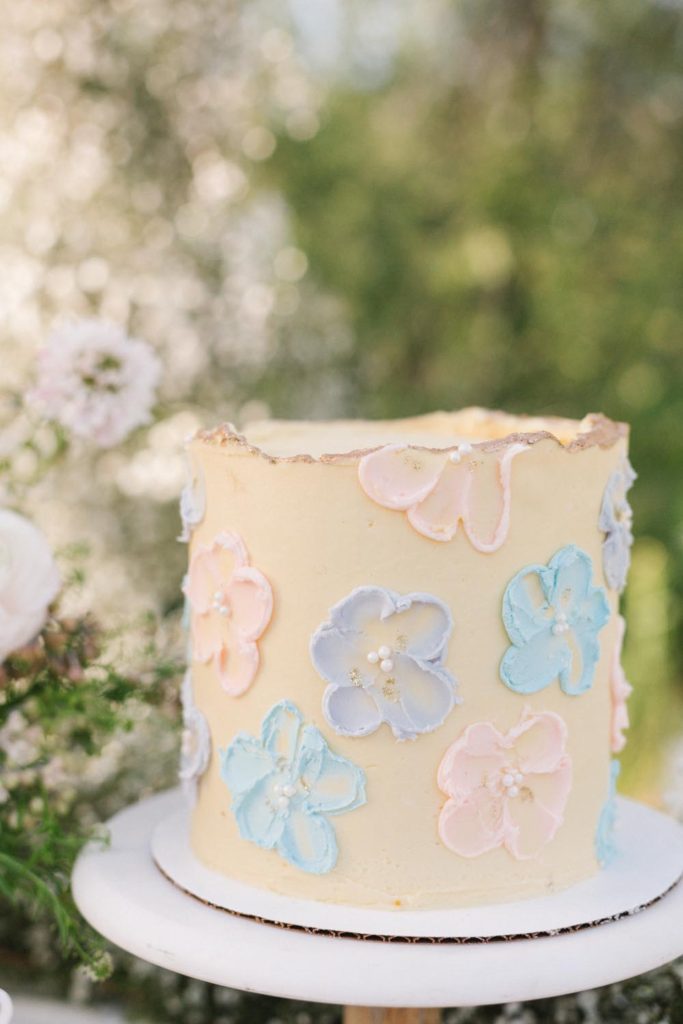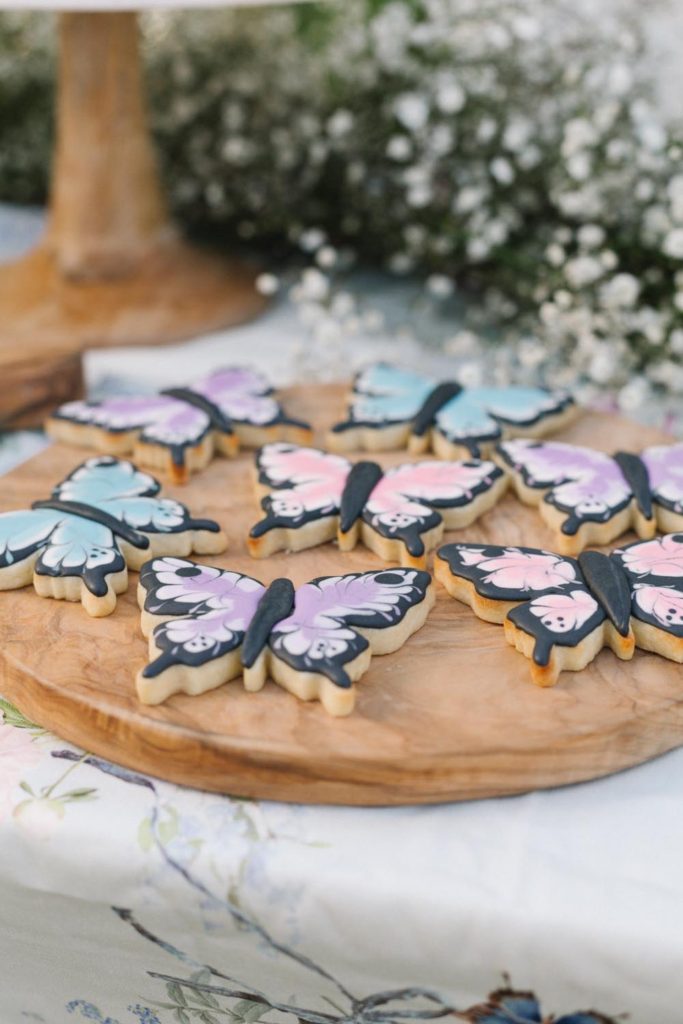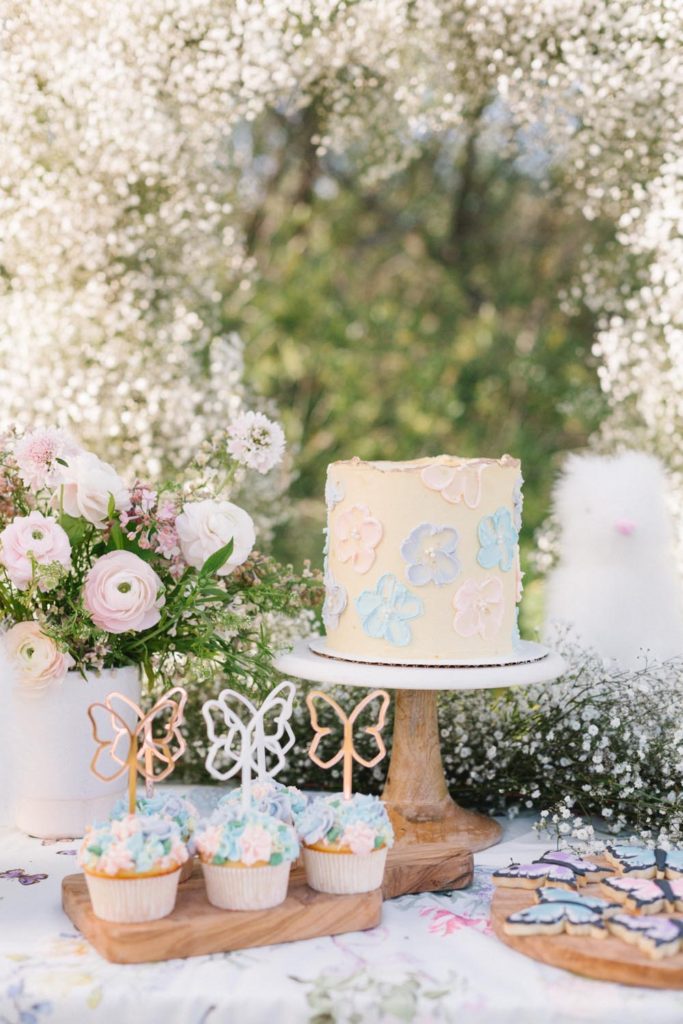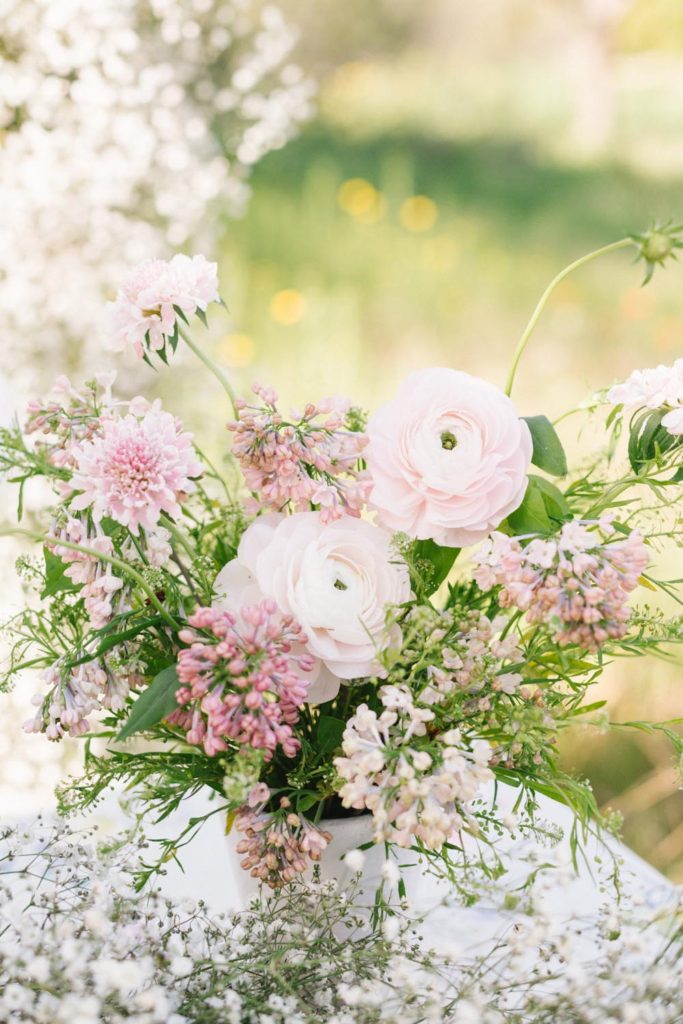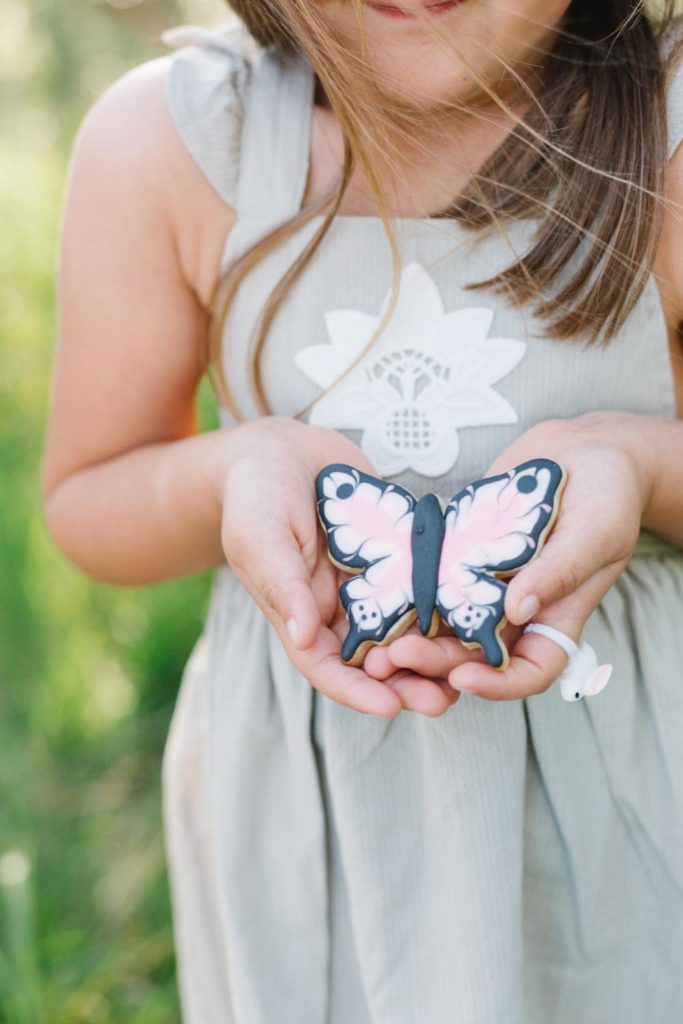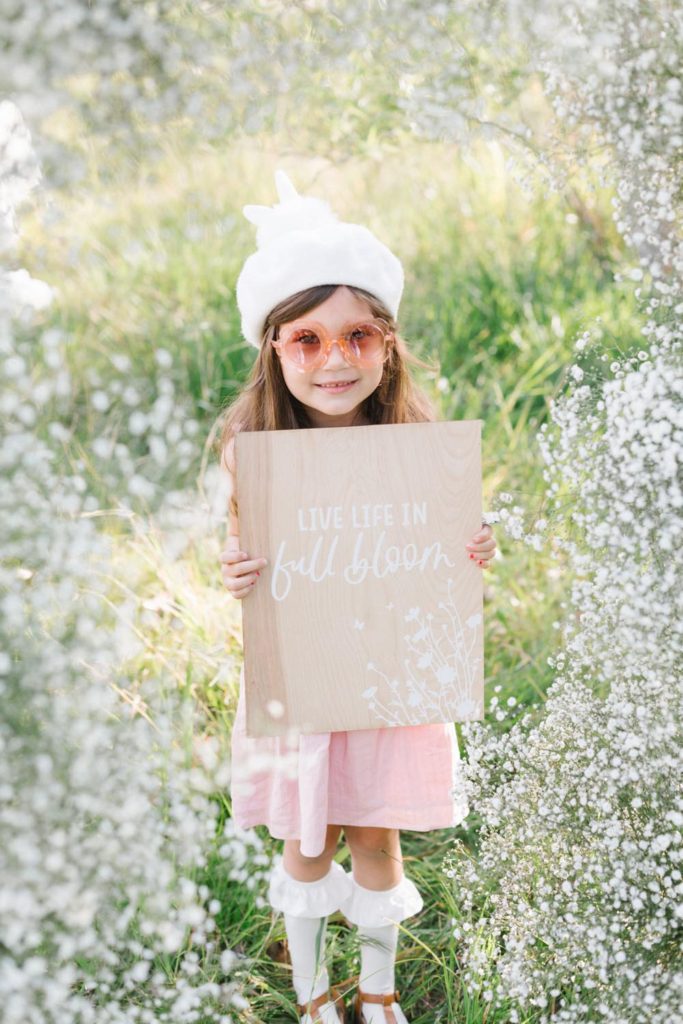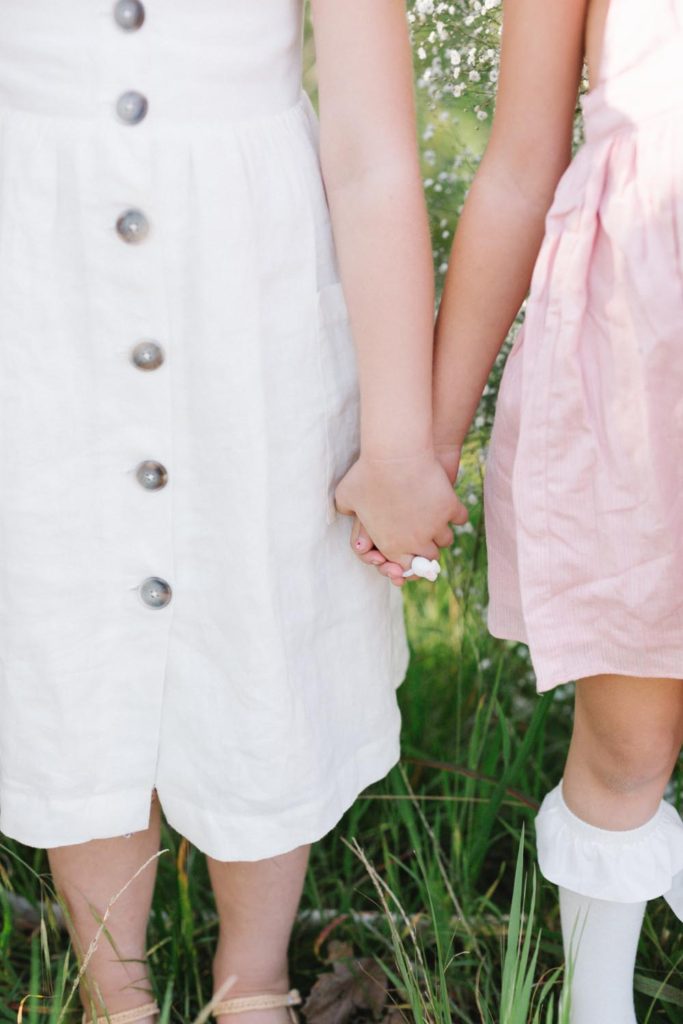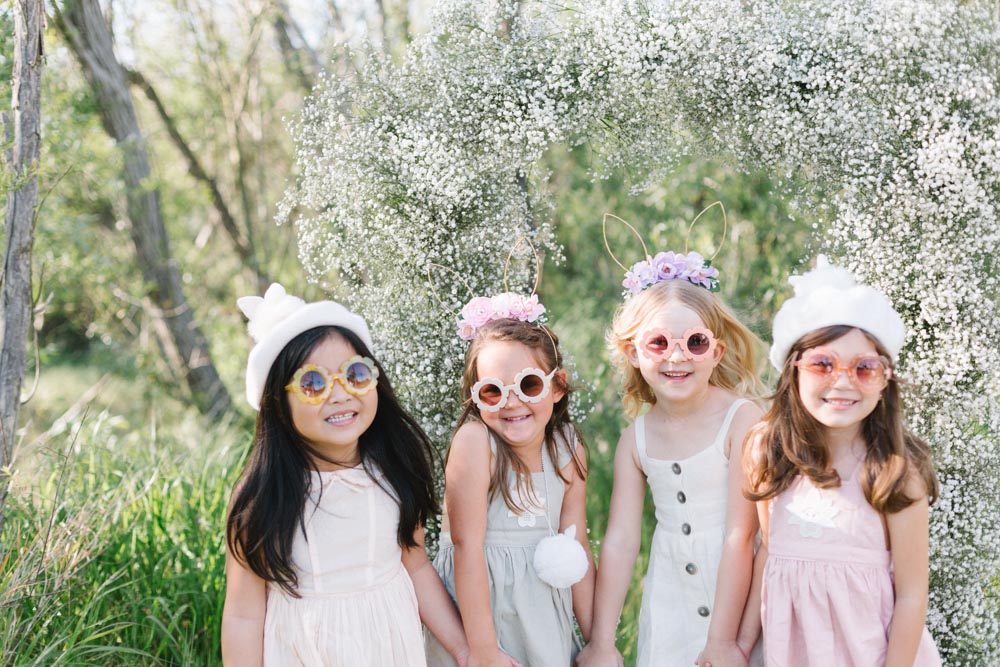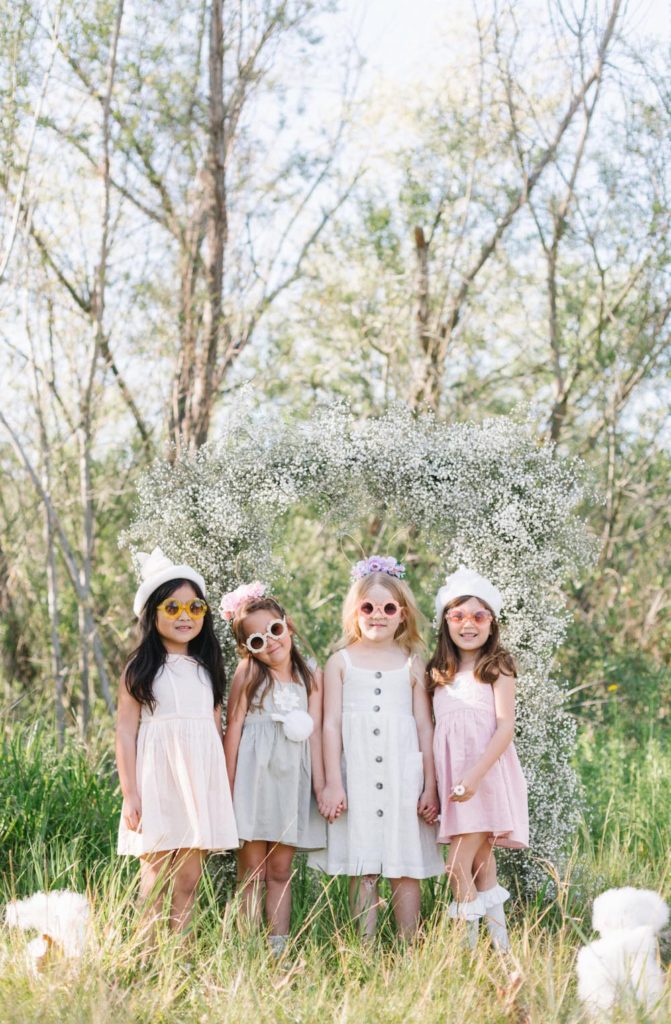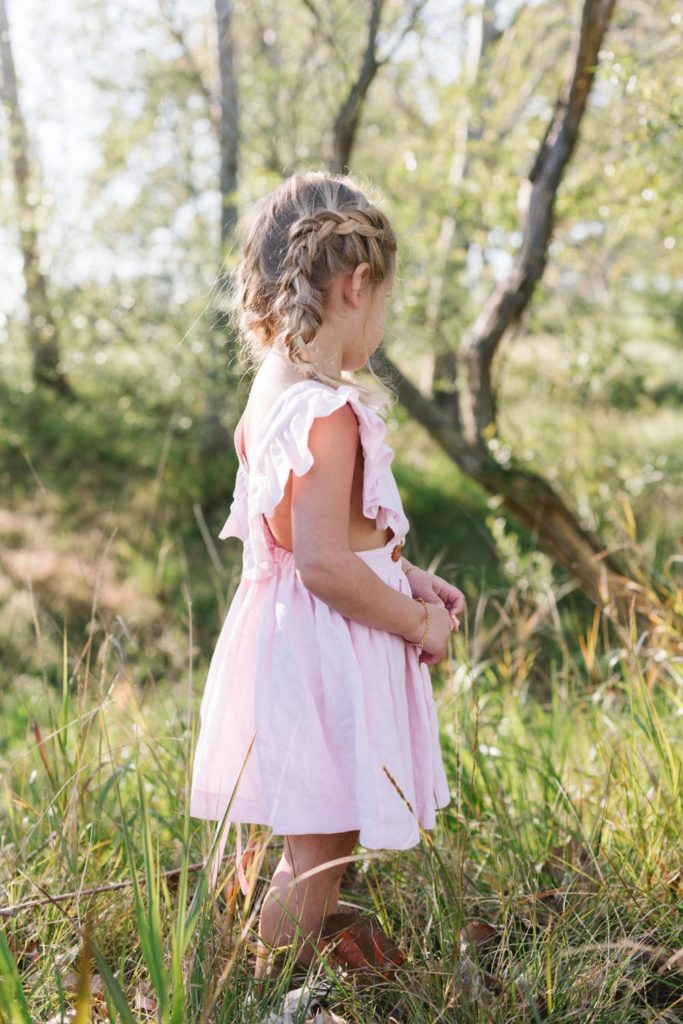 The girls carried the prettiest Easter baskets and liners also from PBK + Monique Lhuillier.  Think tulle, glitter & butterflies and yes, you have every little girl's dream come true!  They are so elegant and sweet, such a great keepsake to use year after year.  We added custom tags for each lady by Poppy Jack of course, you can purchase them in her shop!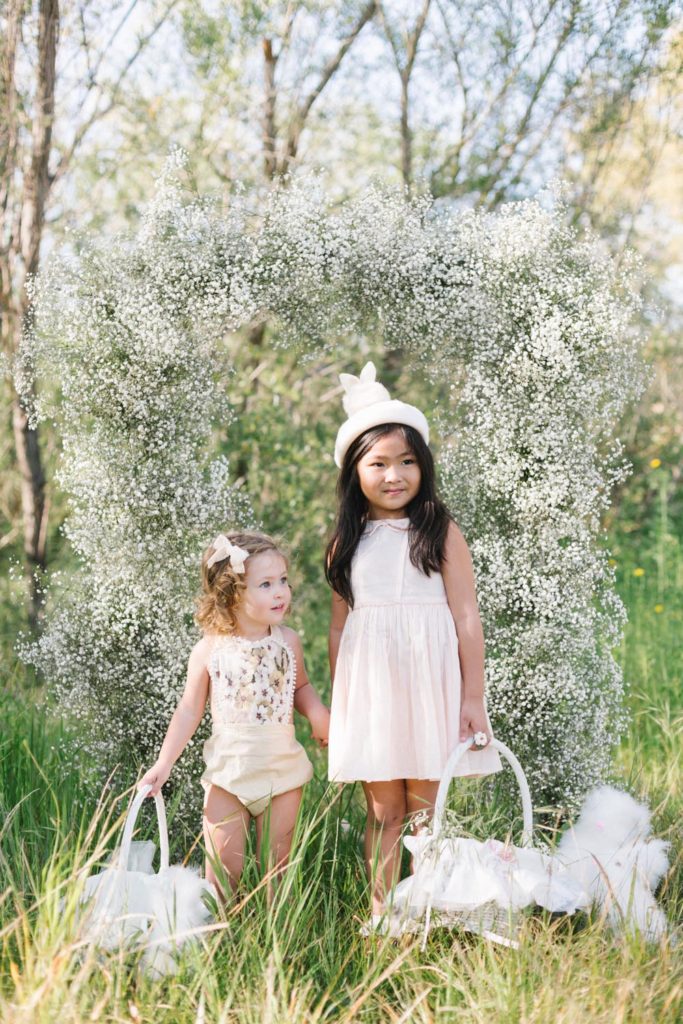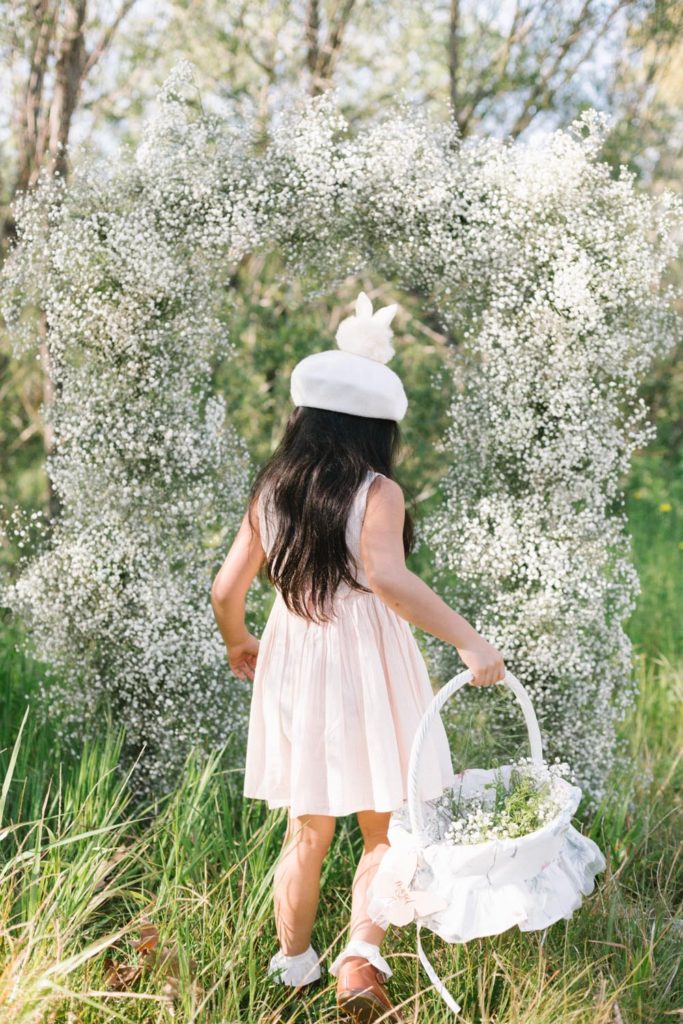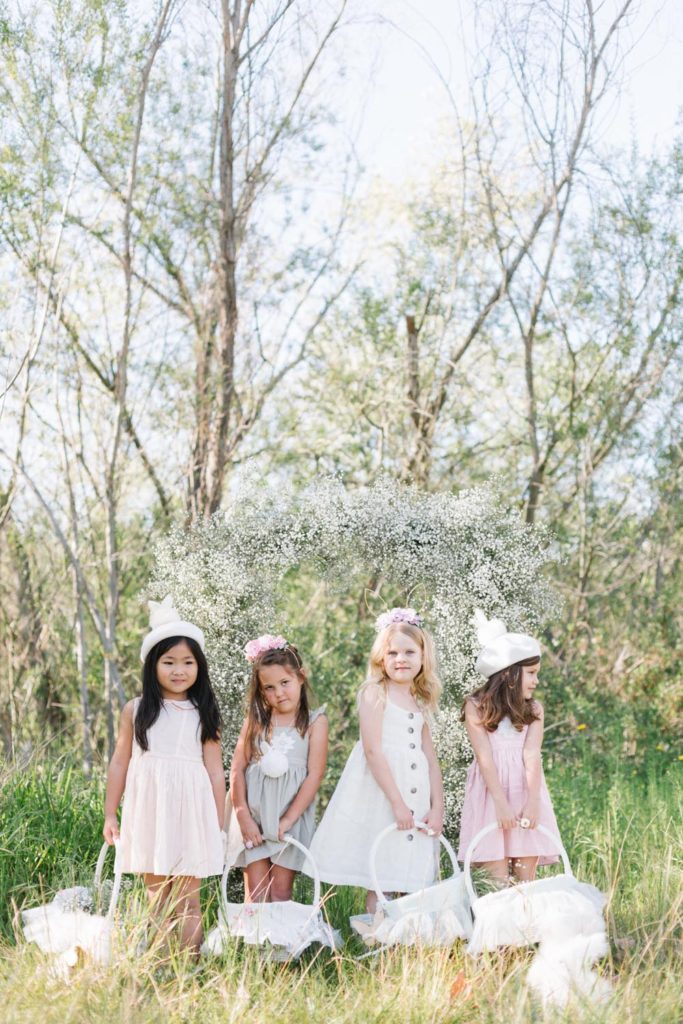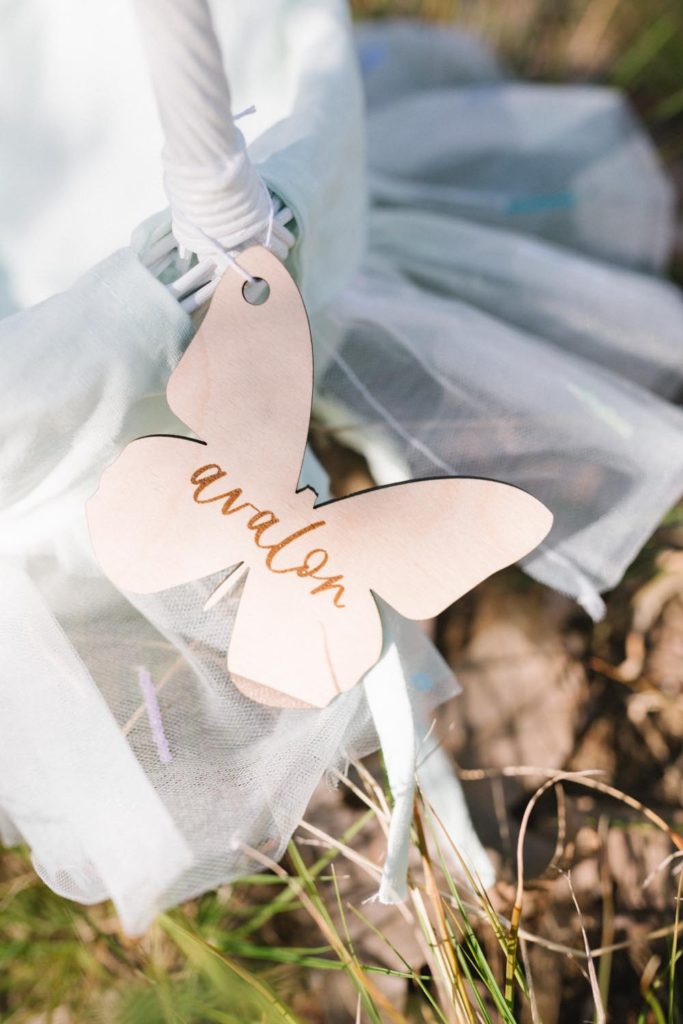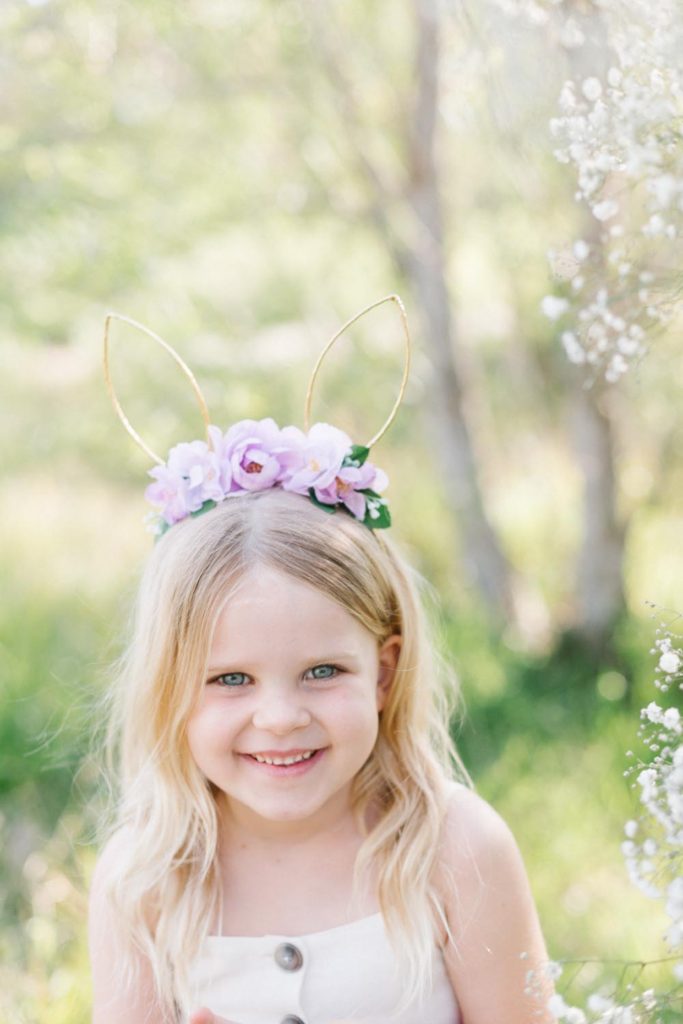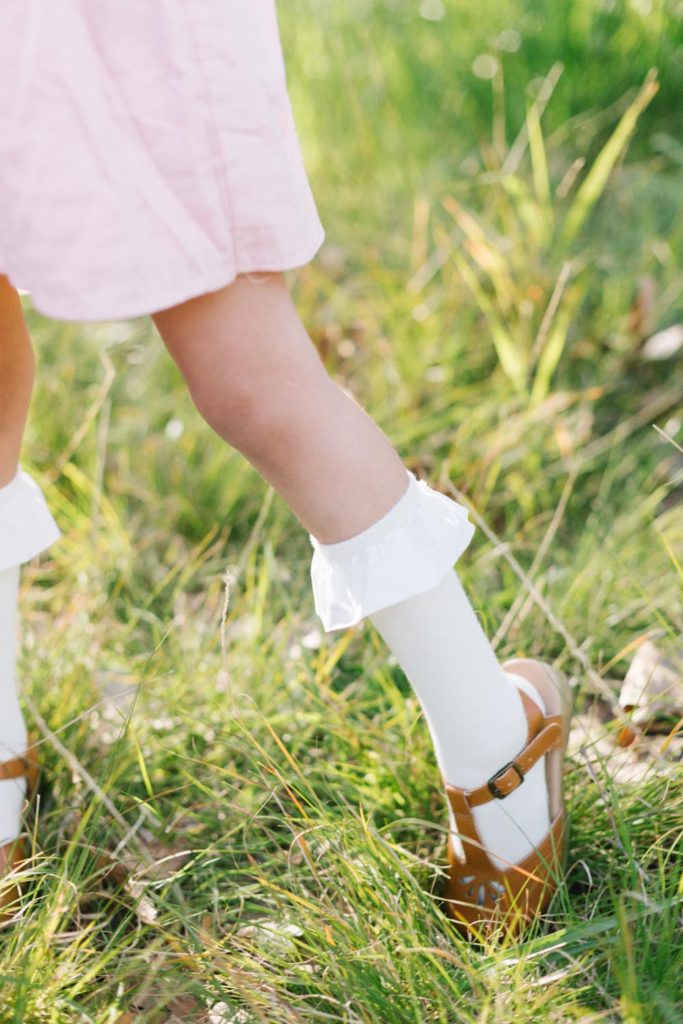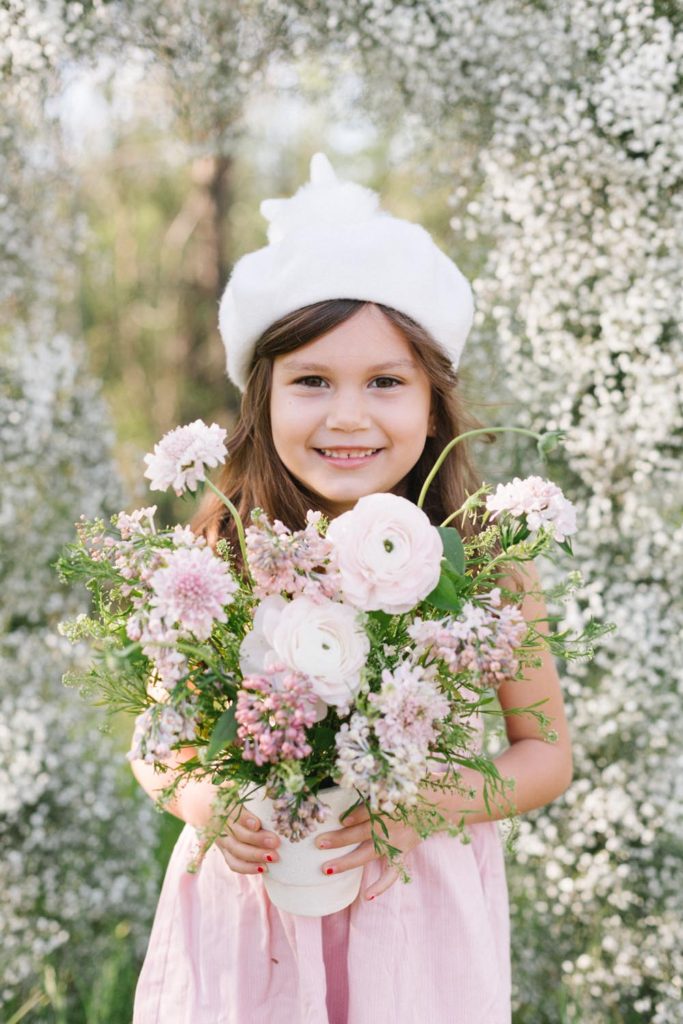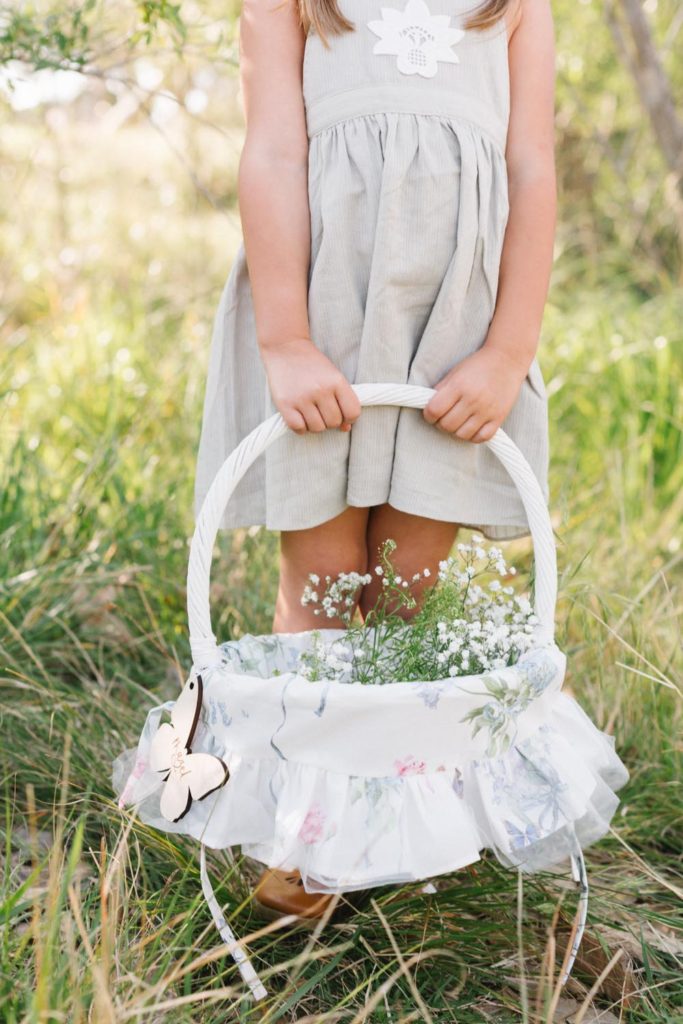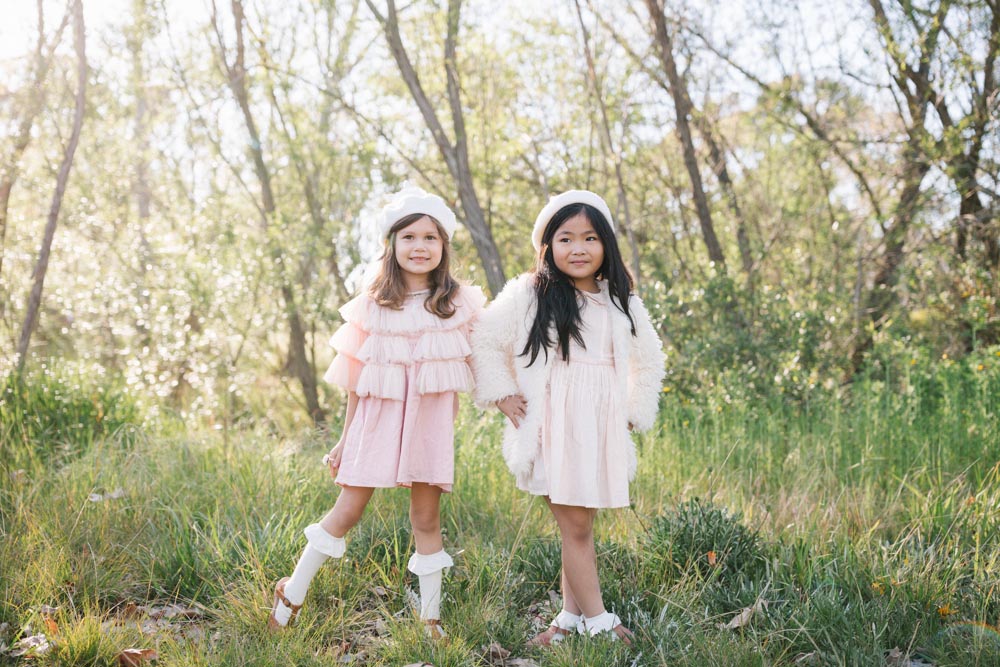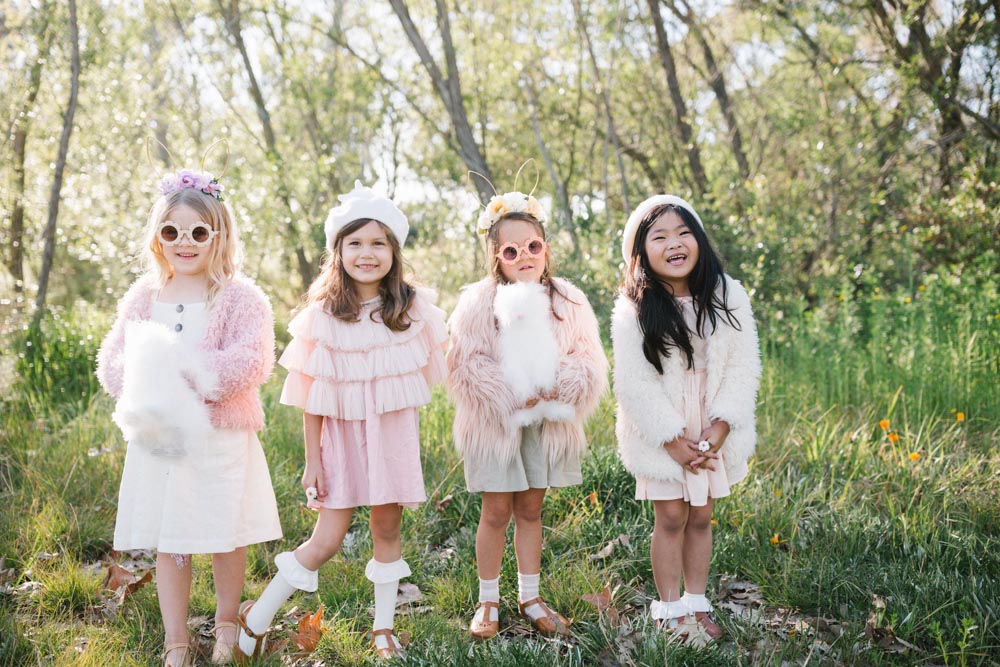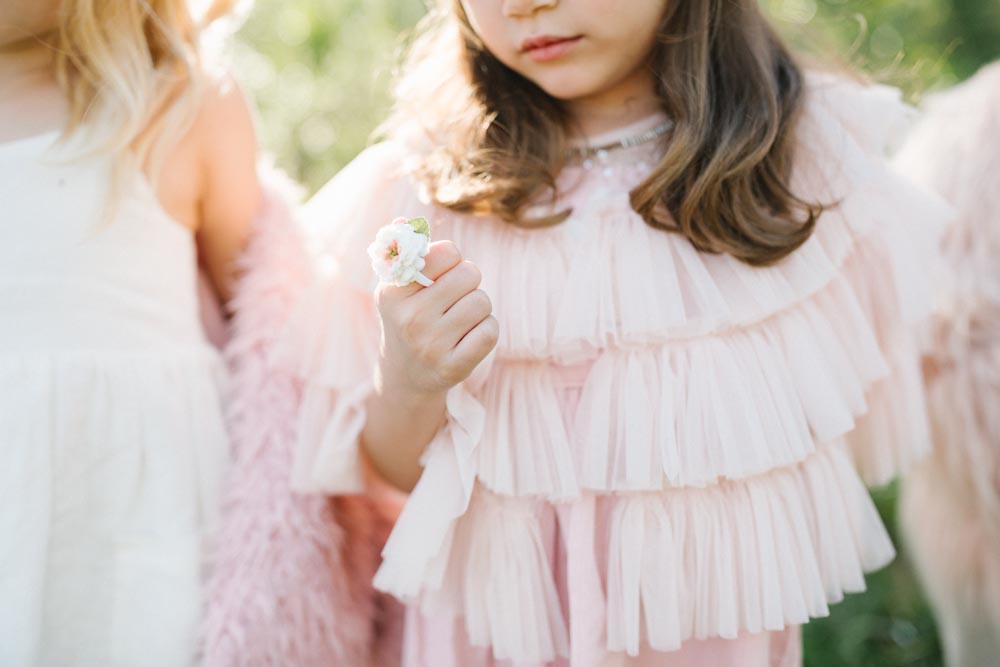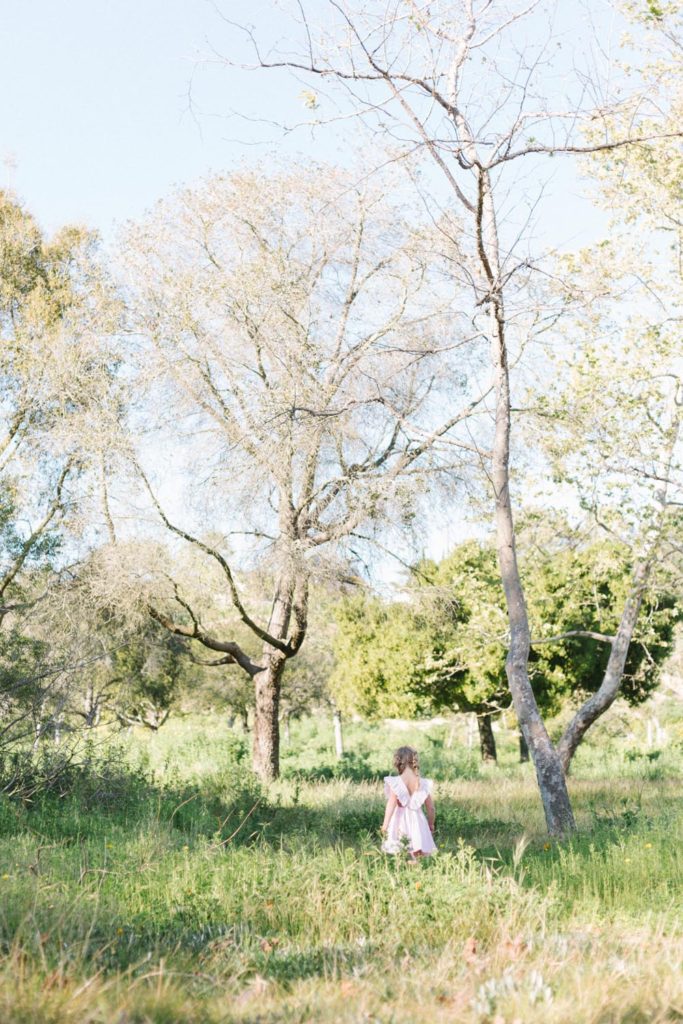 The essence of spring, right my friends?!  Head to Pottery Barn Kids for all of this goodness, and stay tuned for more Easter inspiration the next few weeks!
xx
Jacquelyn