Continuing our Disney week with a Disneyland party fit for every little Mouseketeer!  You may remember this girly vintage Disney party we did last Summer for little Scarlett.  Well, this one is fit for the boys and the girls!!  It's a small world after all, wouldn't you say?!  And these kiddos were ready to party, eat some treats and make some magic!!!
Speaking of magic, the magic of Disney captivates every little one's heart, and every big one's as well.  It's always a fun time when the mouse is around!  And now, without further ado, let's start the show!!!
Photos by Lyndsey Yeomans
Also featured on 100LayerCakelet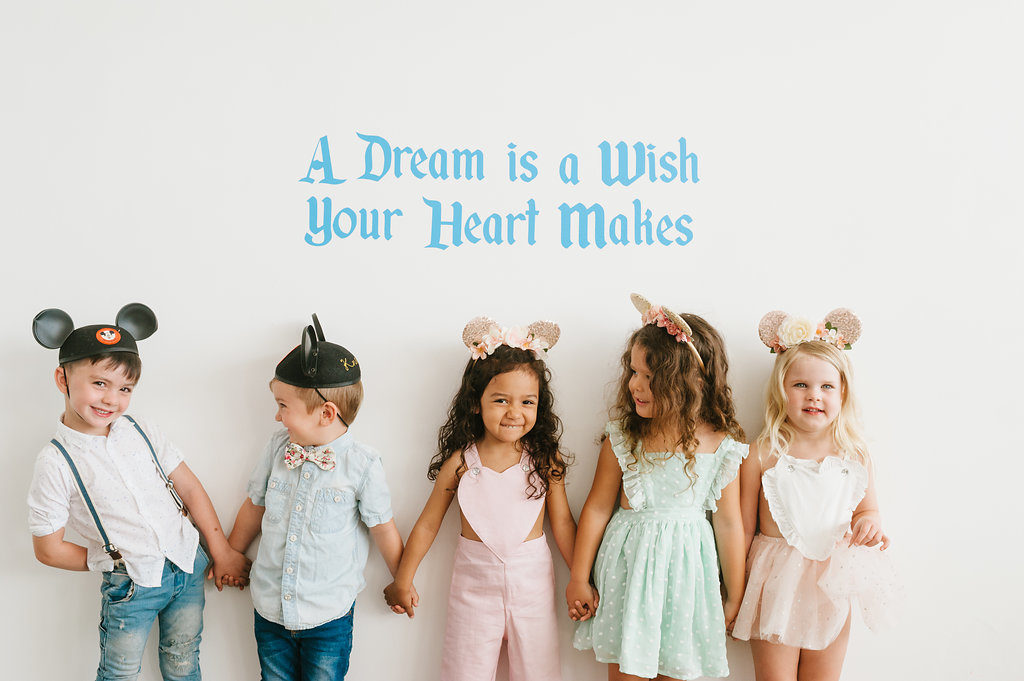 Every good party starts with an even better invite!  My fellow Disney lover Courtney of Poppy Jack Shop created this beauty for me!  Of course we had to use that iconic Disney font, it just doesn't get any better!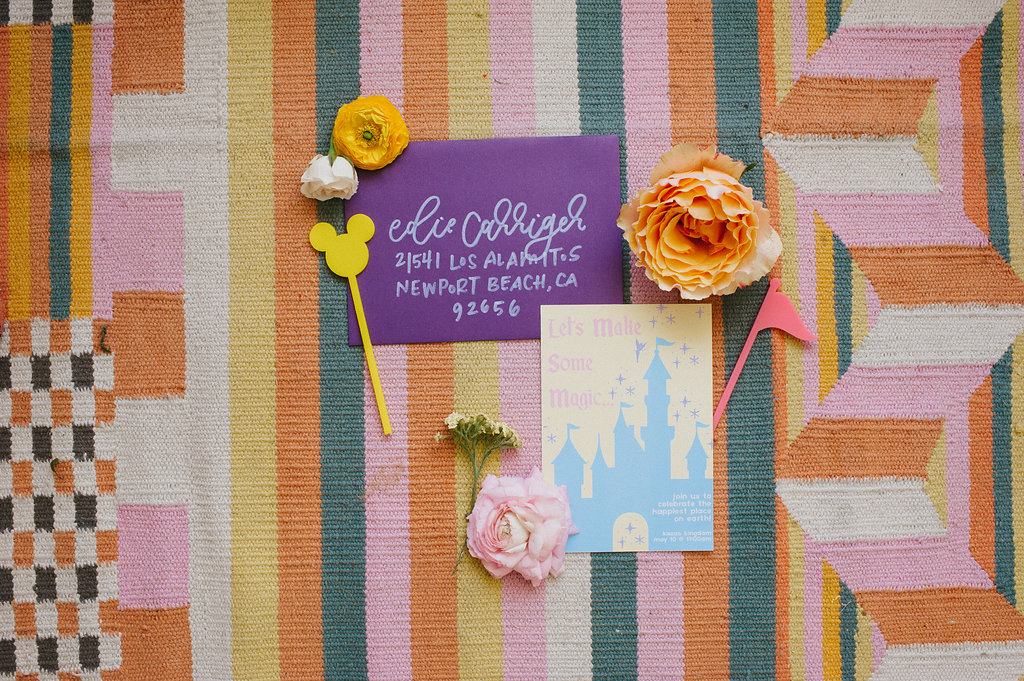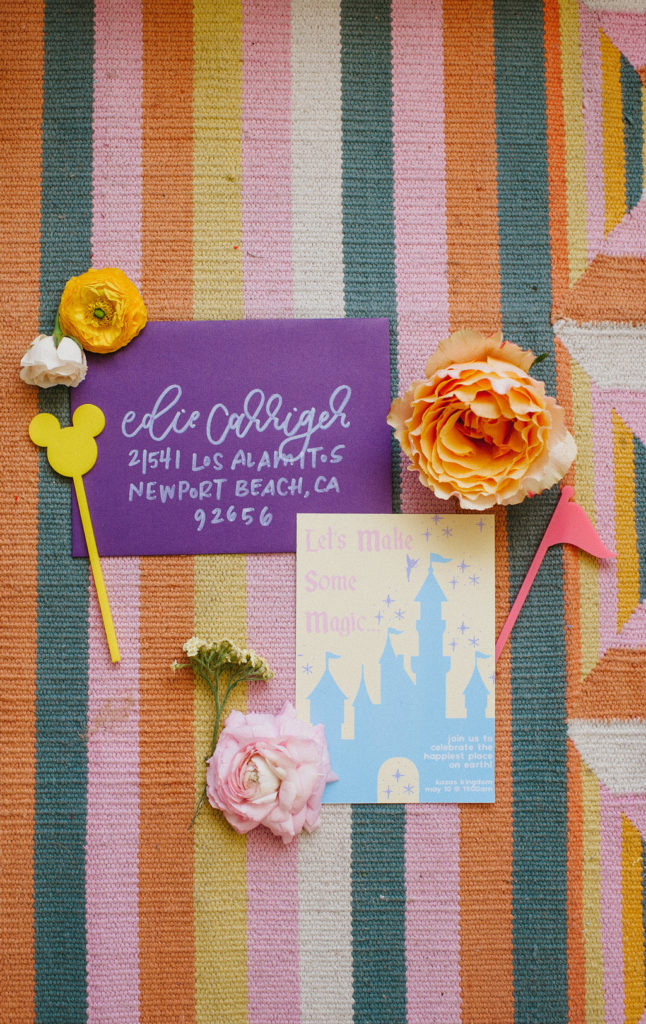 With a Disneyland party, we had to include balloons from our friends at Wild Child Party.  They were the most amazing backdrop for our little party set up.  We held our first Disney party at Wild Child's space and we had to continue the fun with this little shoot!  I also set the table with the most adorable plates, cups, napkins and flatware from their incredible tabletop selection.  It's a one stop shop y'all!!
The cheery florals were created by our new friend Sarah of Mulberry & Moss.  This girl has style and knows what she's doing in the floral department… Wait till you see what we schemed up for the dessert set up!  And all those cute details like stirrers and place cards are of course from Poppy Jack Shop.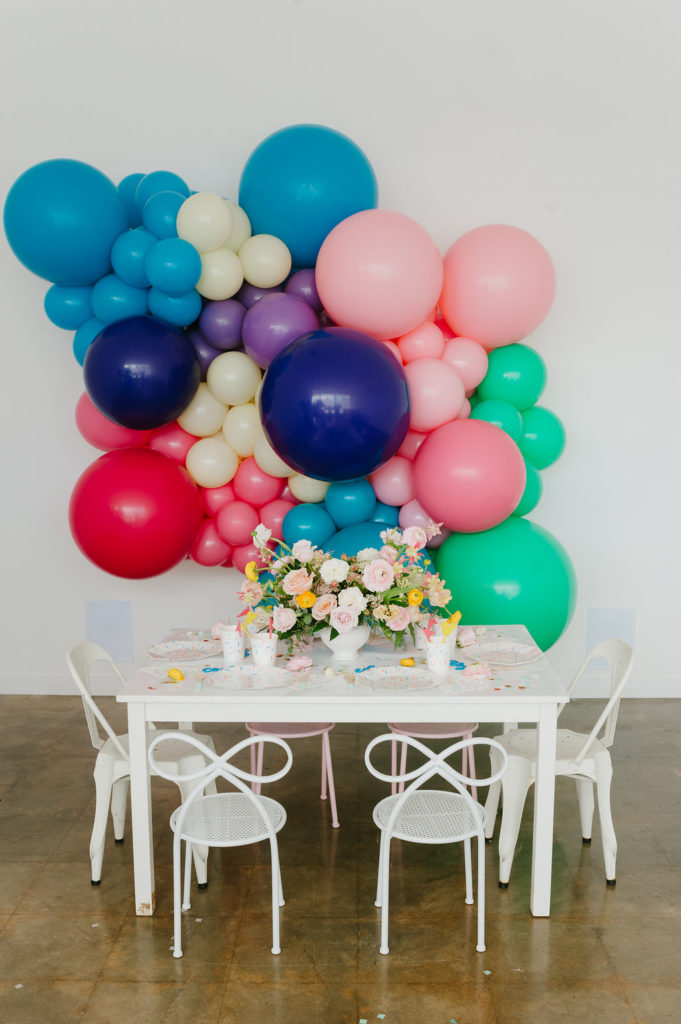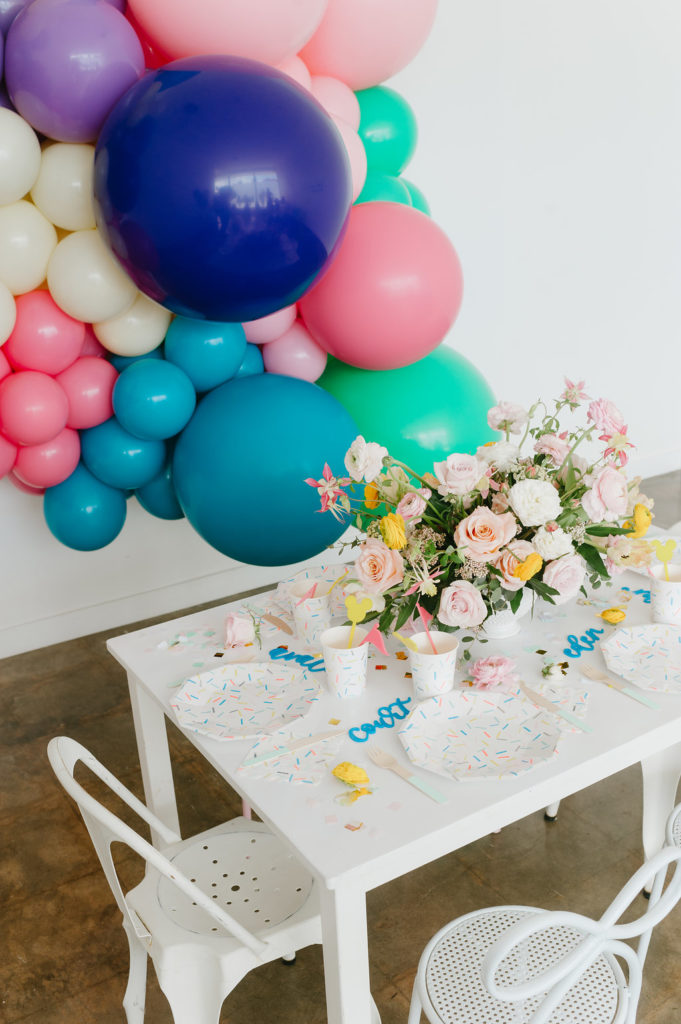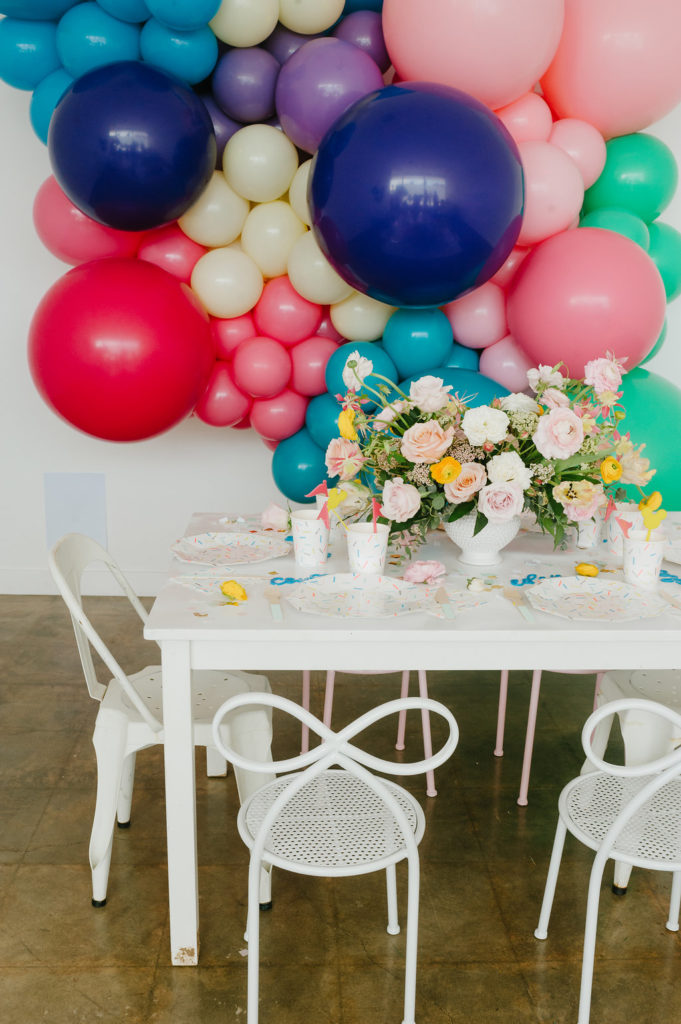 Nothing like those iconic ears to make the party that much more magical!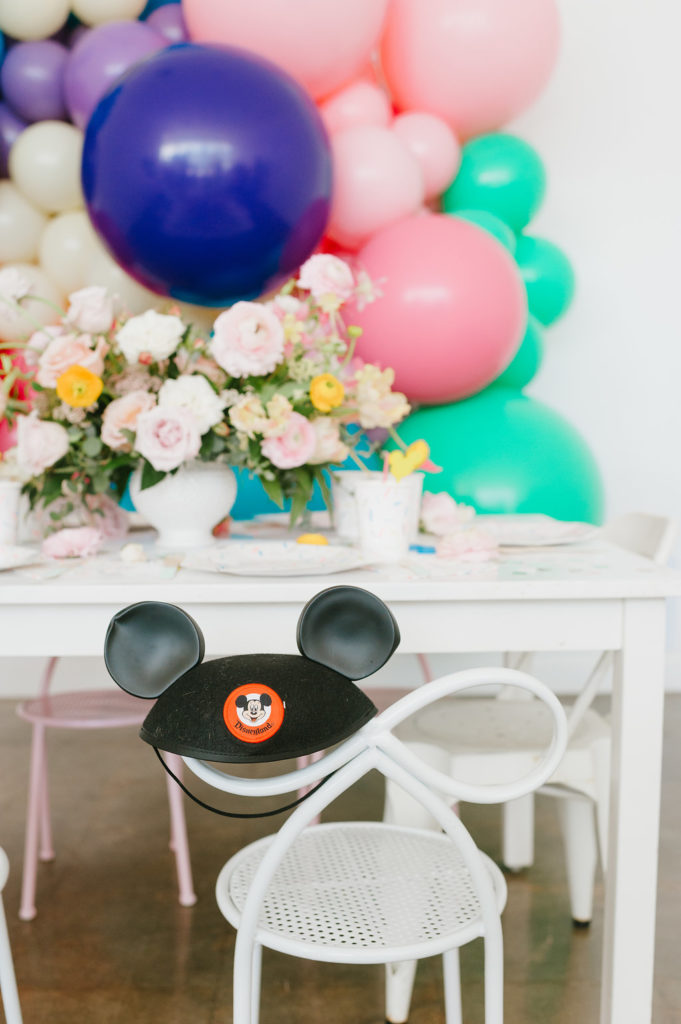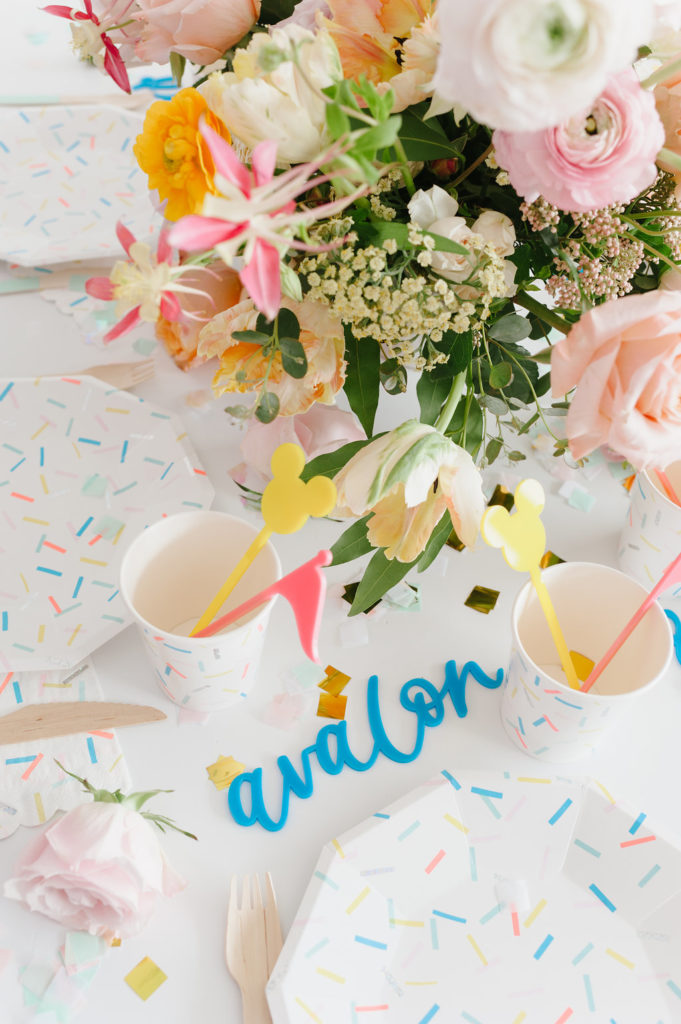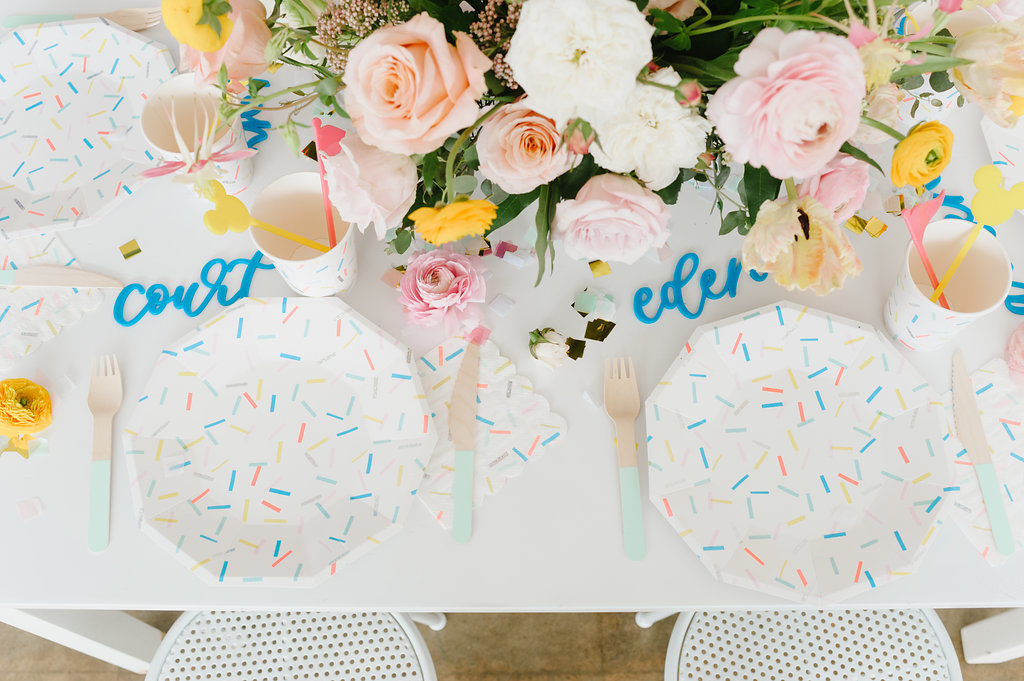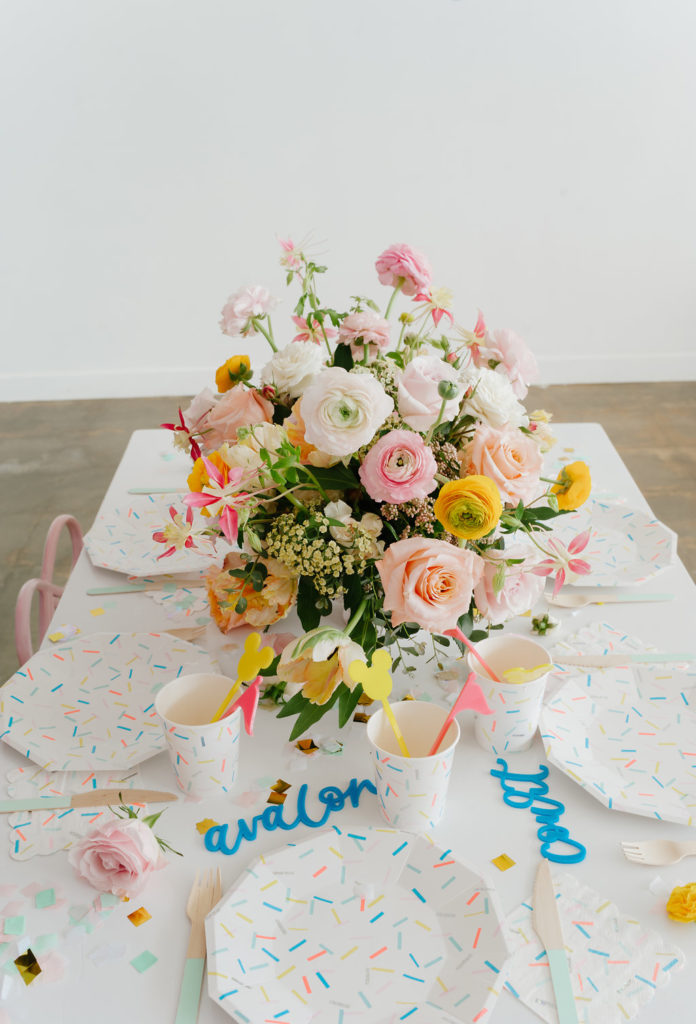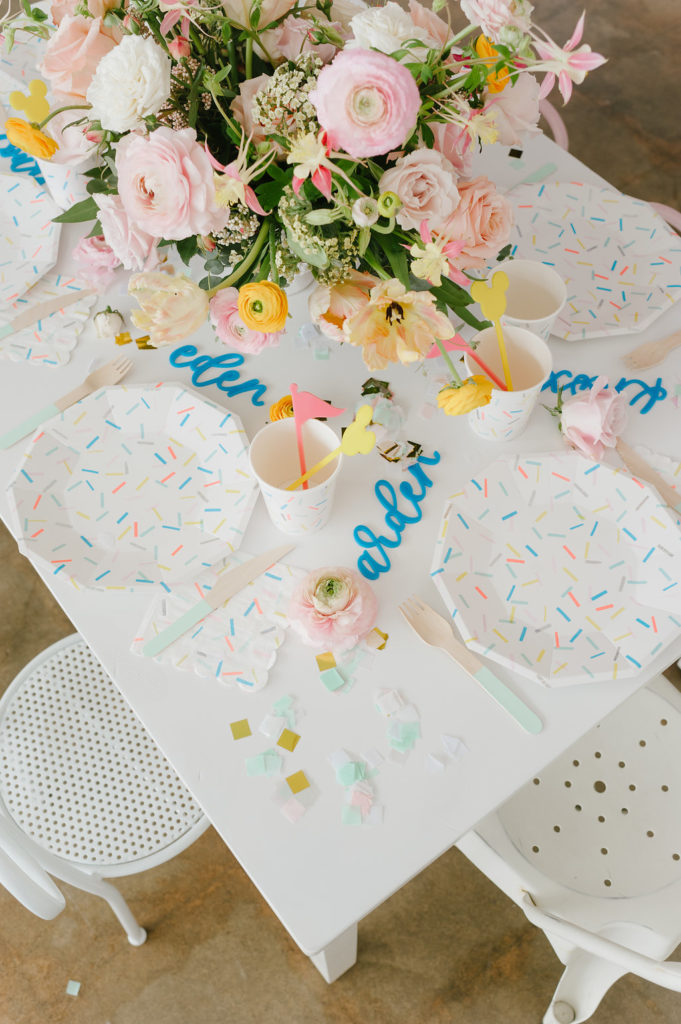 Now to get the littles in on the fun!!  How cute are they?!  The little ladies are wearing Paush Mini for Sweet Threads.  They were styled to perfection by Carissa owner of The Daydream Republic, who also provided the accessories.  Her ears are the best in the business, and every cutie who goes to Disneyland needs a pair, in my humble opinion!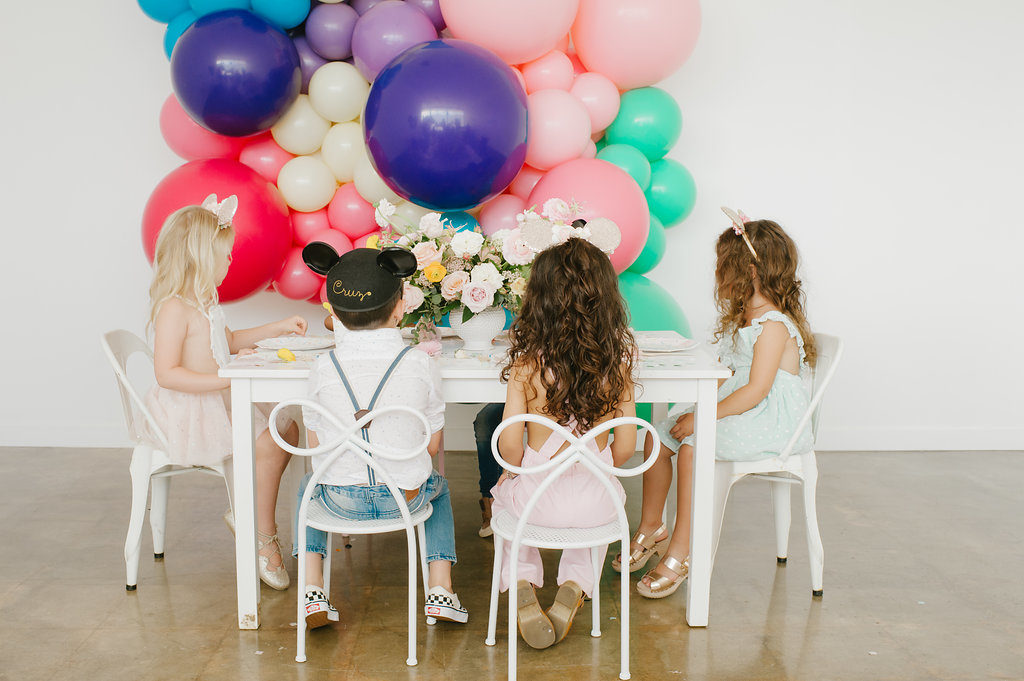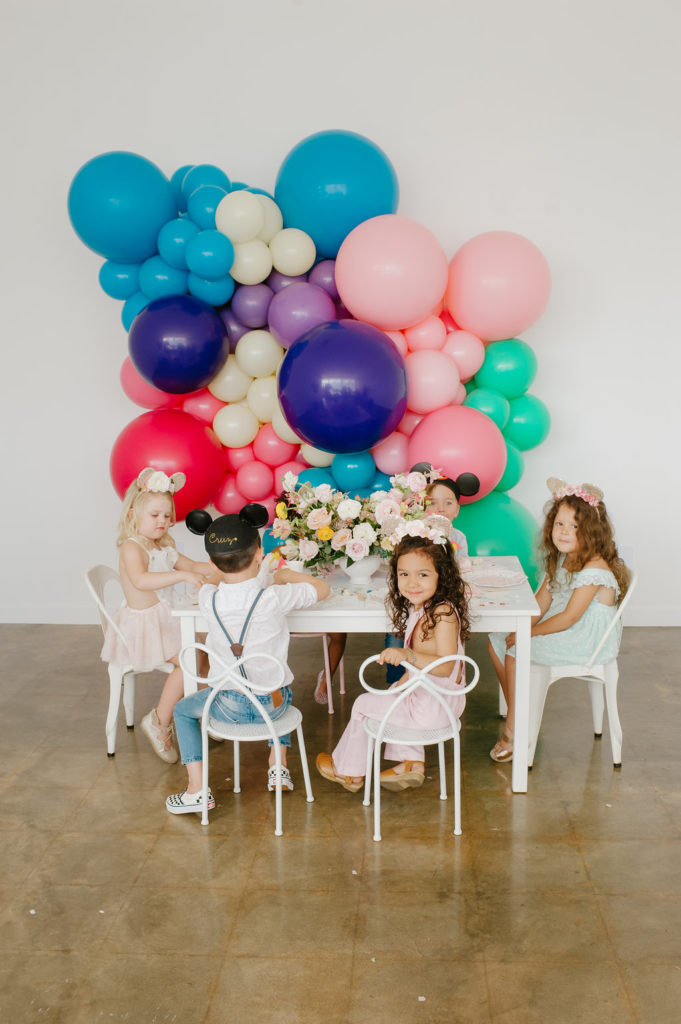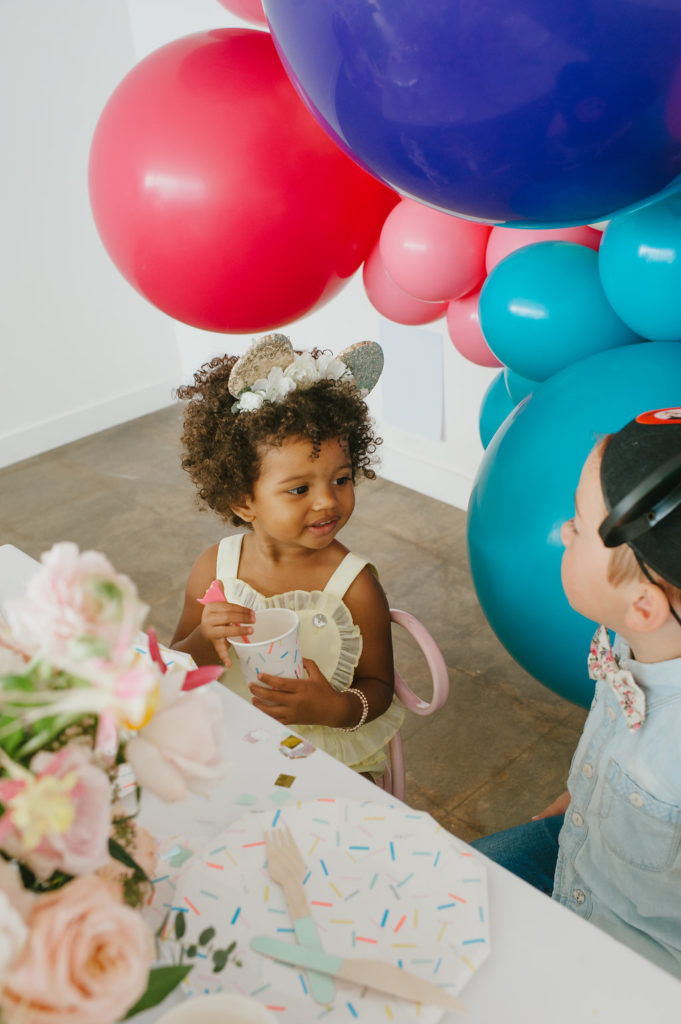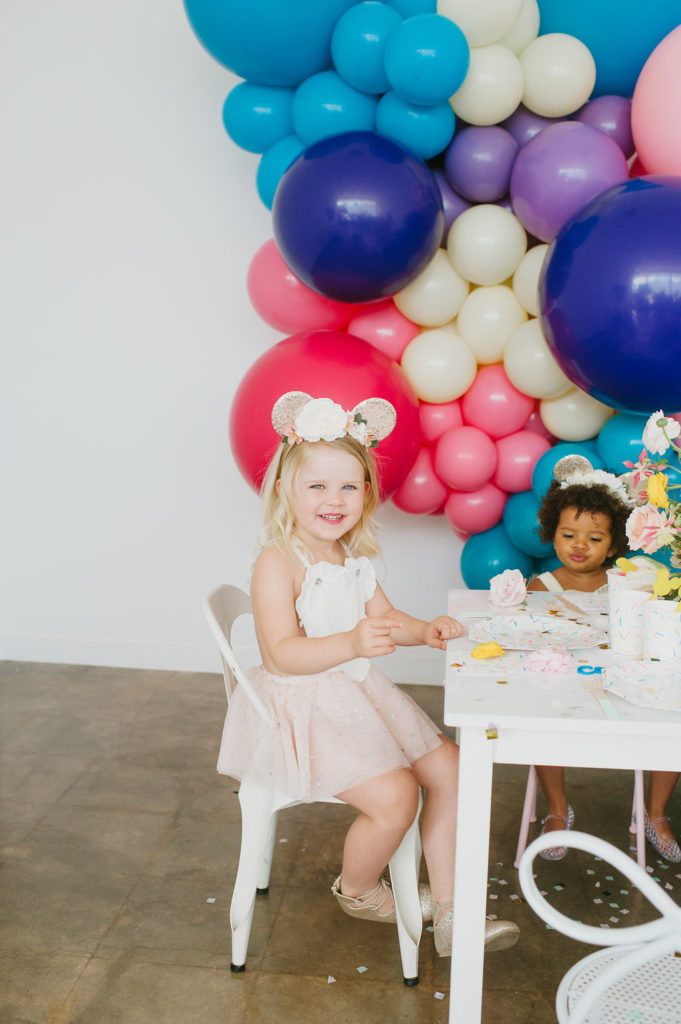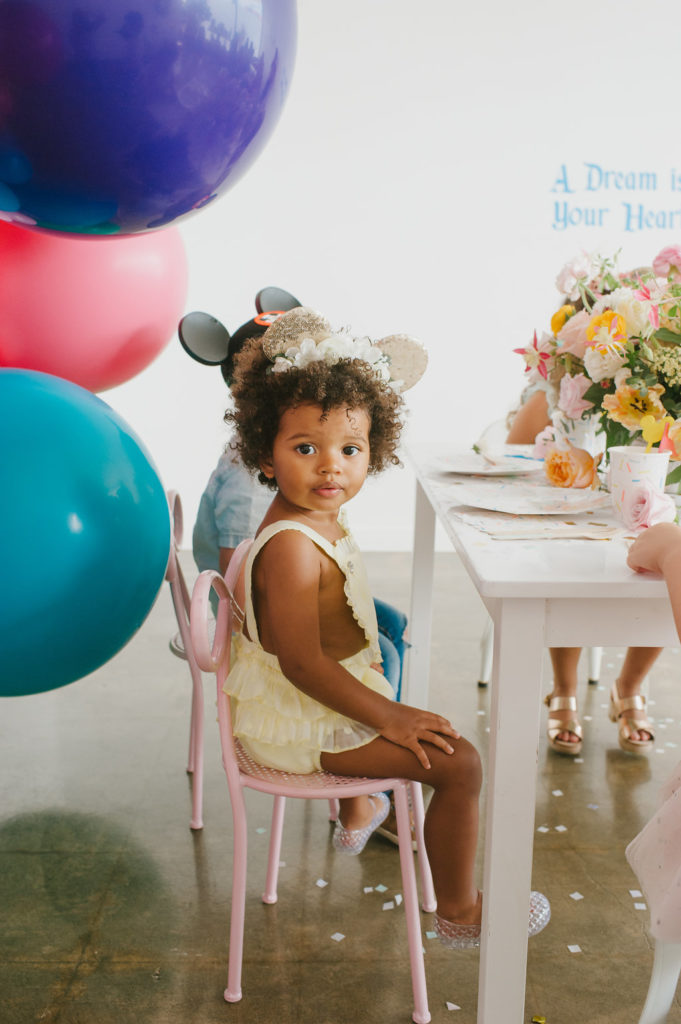 And now for desserts!  When we asked our friends at Sweet & Saucy if they wanted to be a part of this one, they jumped at the chance!  They are definitely Disney fans over there!!  Lucky for us, they went all out for this one, I guess Disney just brings out the best in all of us!  From the cake, to the small world cookies to the vintage Disney chocolate covered Oreos, all I know is I'm hungry!!
And how cute is the Mickey Mouse garland by Mulberry and Moss?!  Probably my favorite thing from the shoot!!  Minus the cute little ones…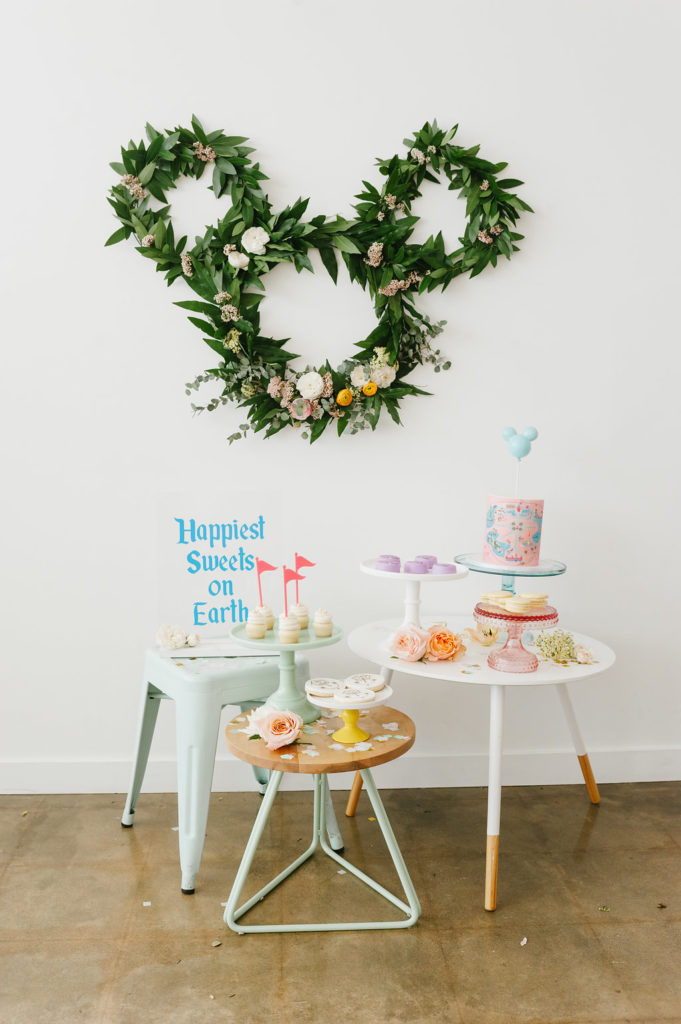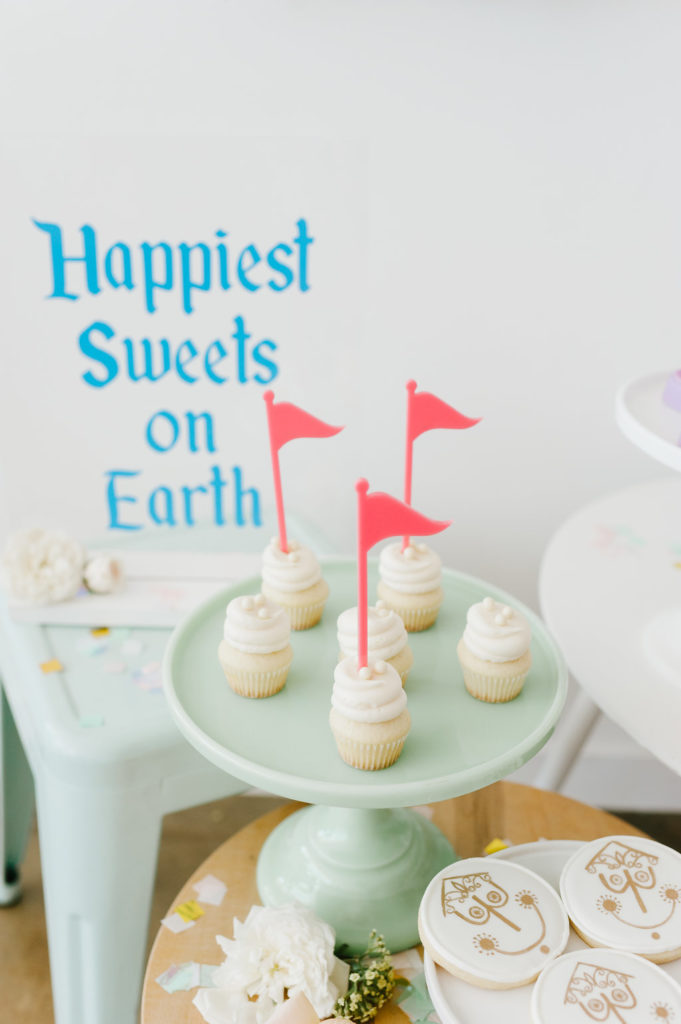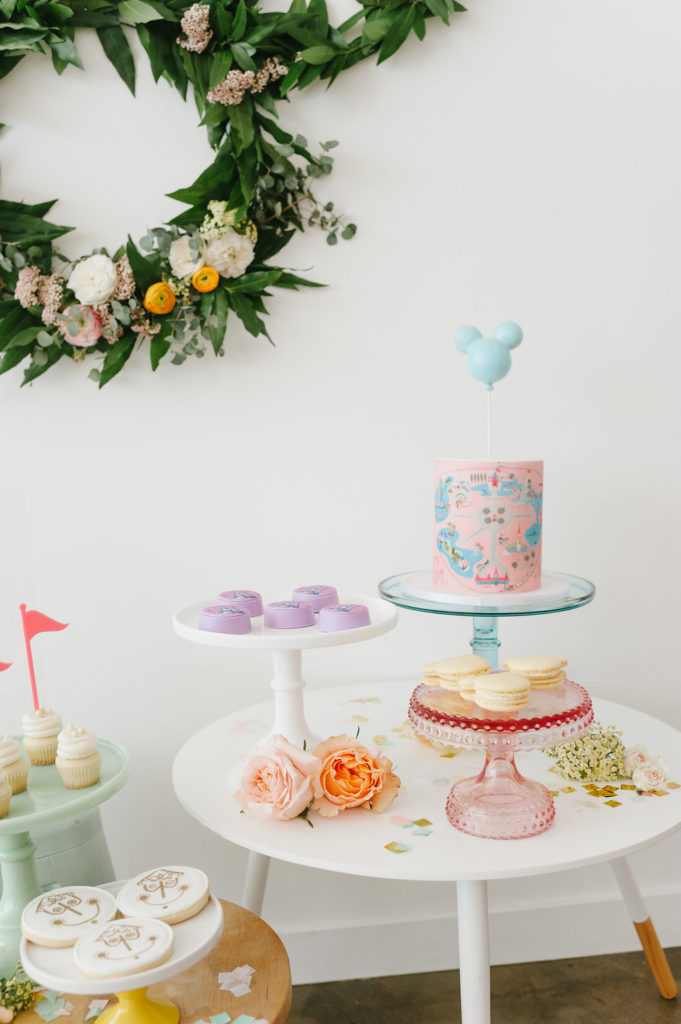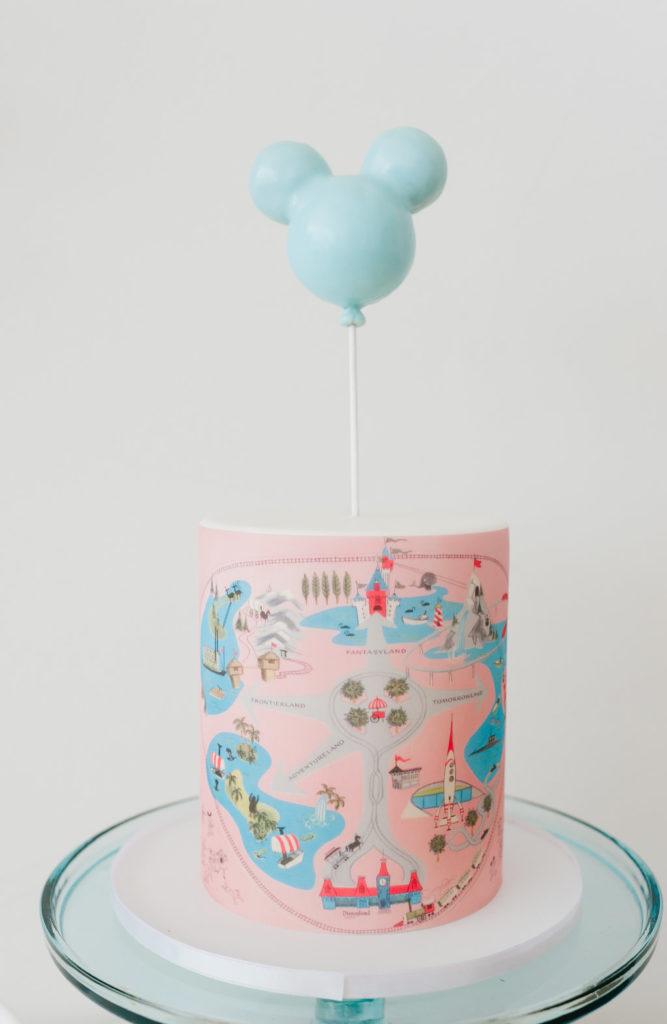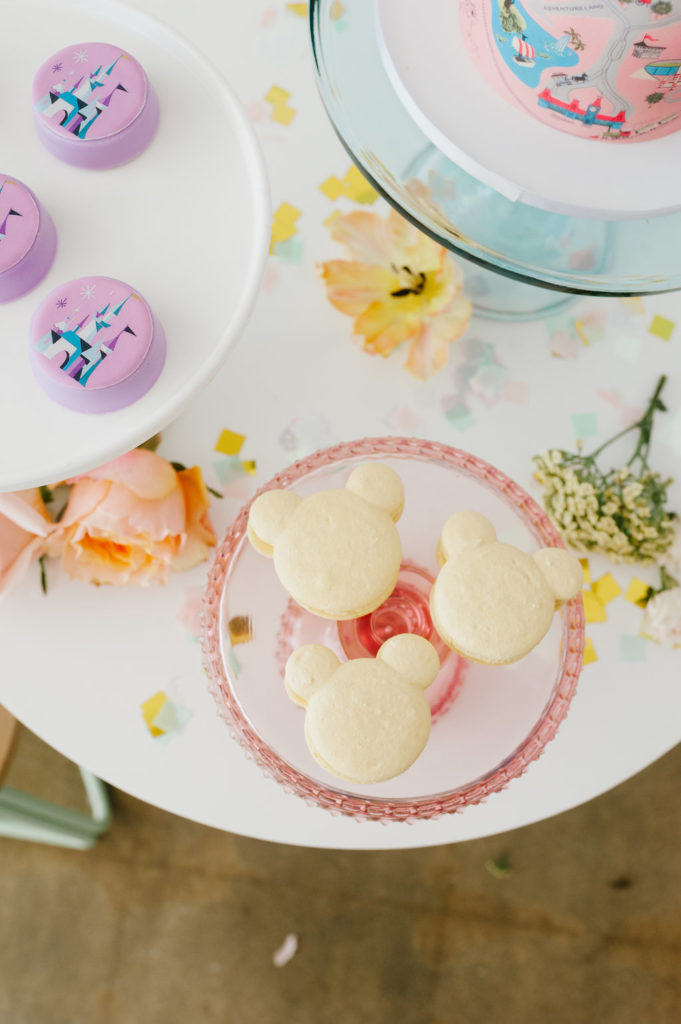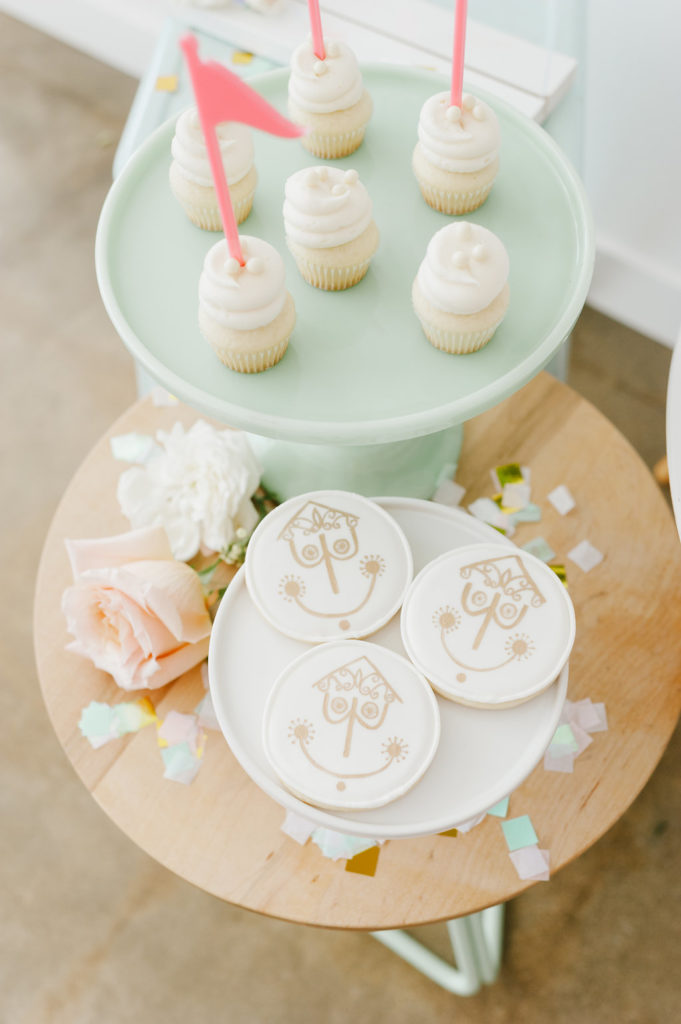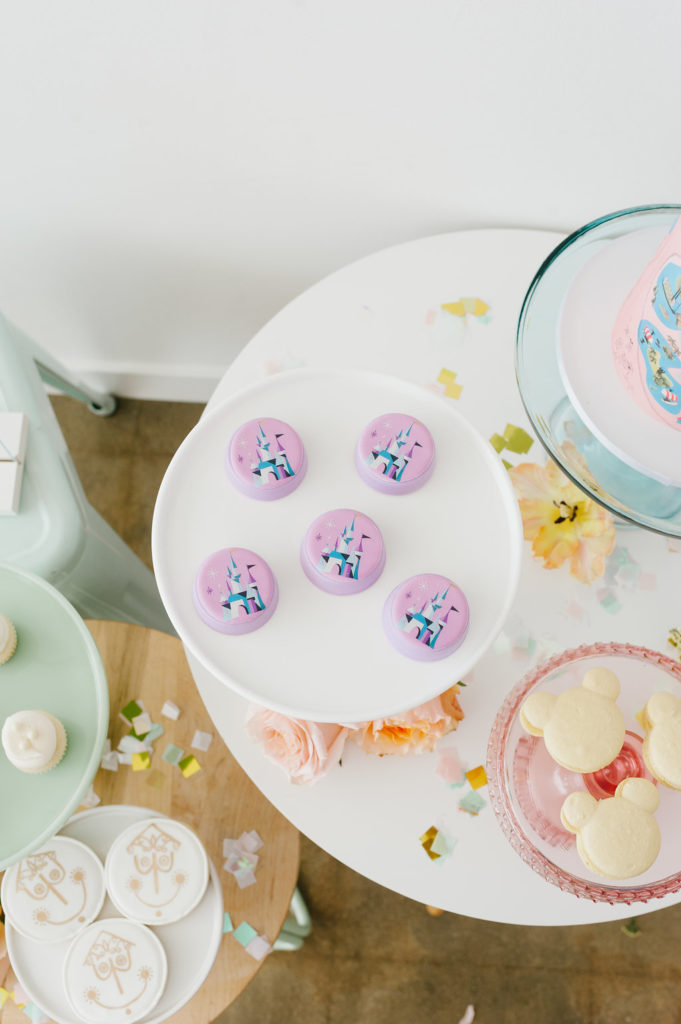 These little ones couldn't wait to get closer to the Happiest Sweets on Earth!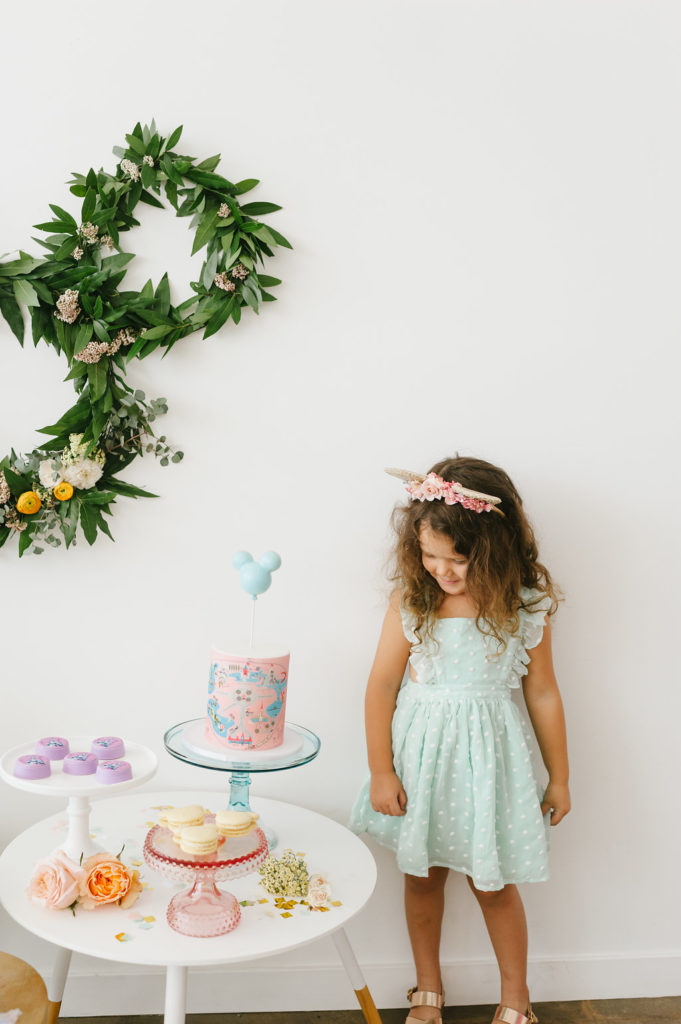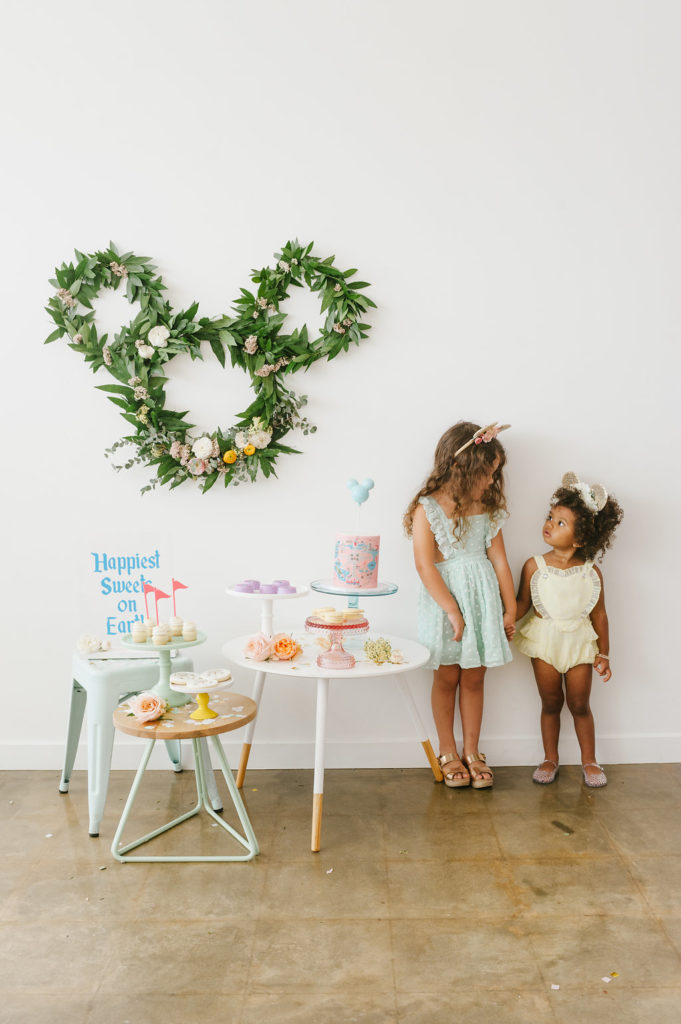 Just a thought brought to us by our friend at Poppy Jack, but feel free to save this photo and use as a screensaver for your phone!! Pretty fun, right?!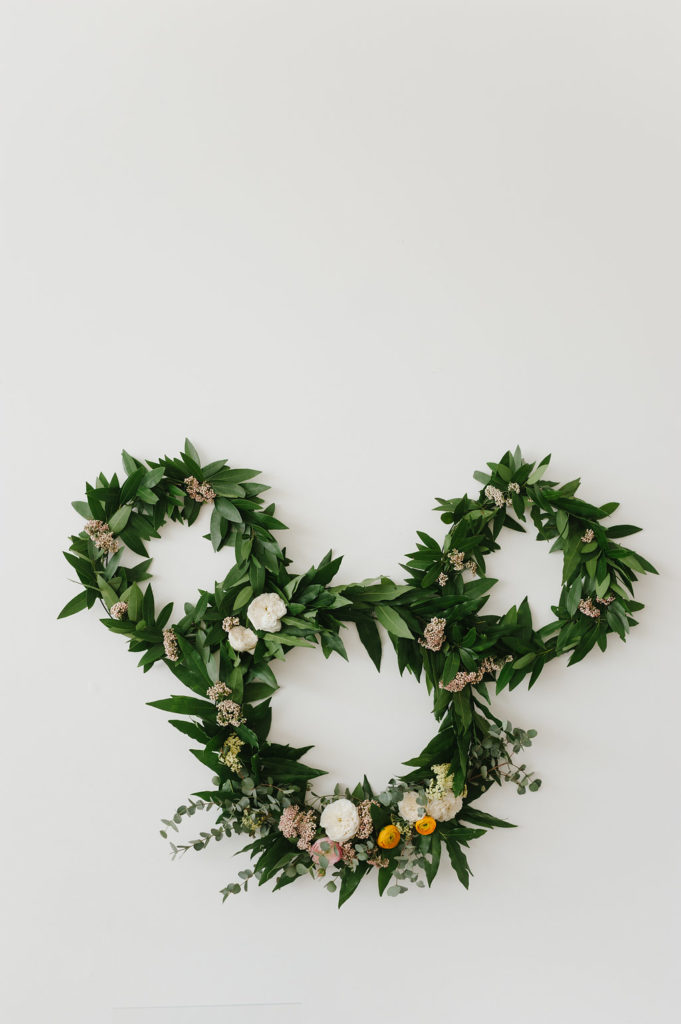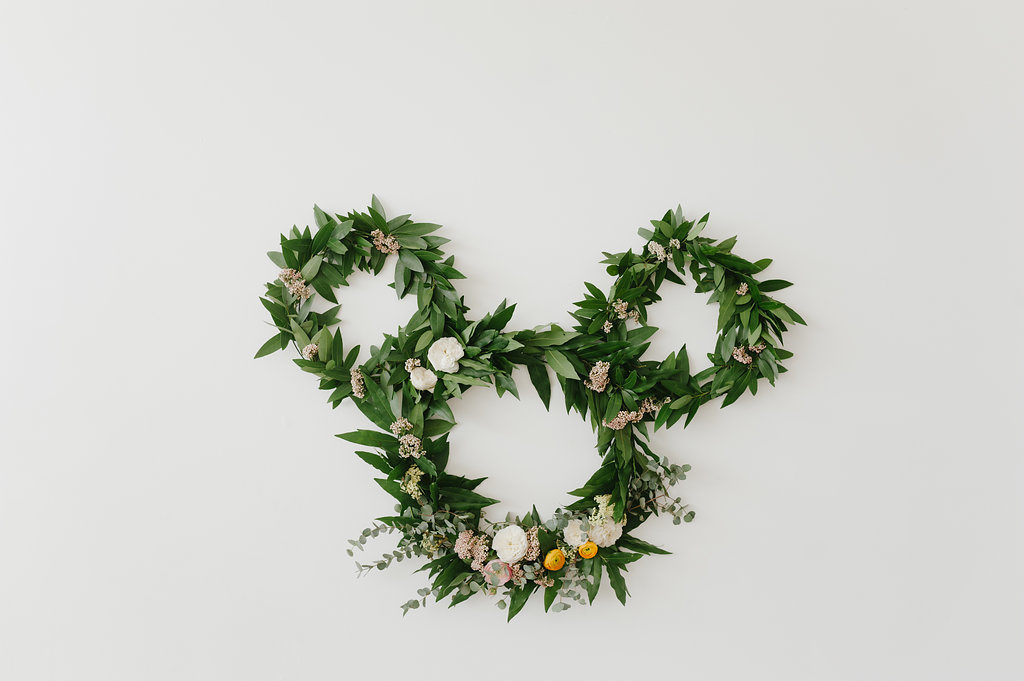 Doesn't Disney make you want to jump or joy?!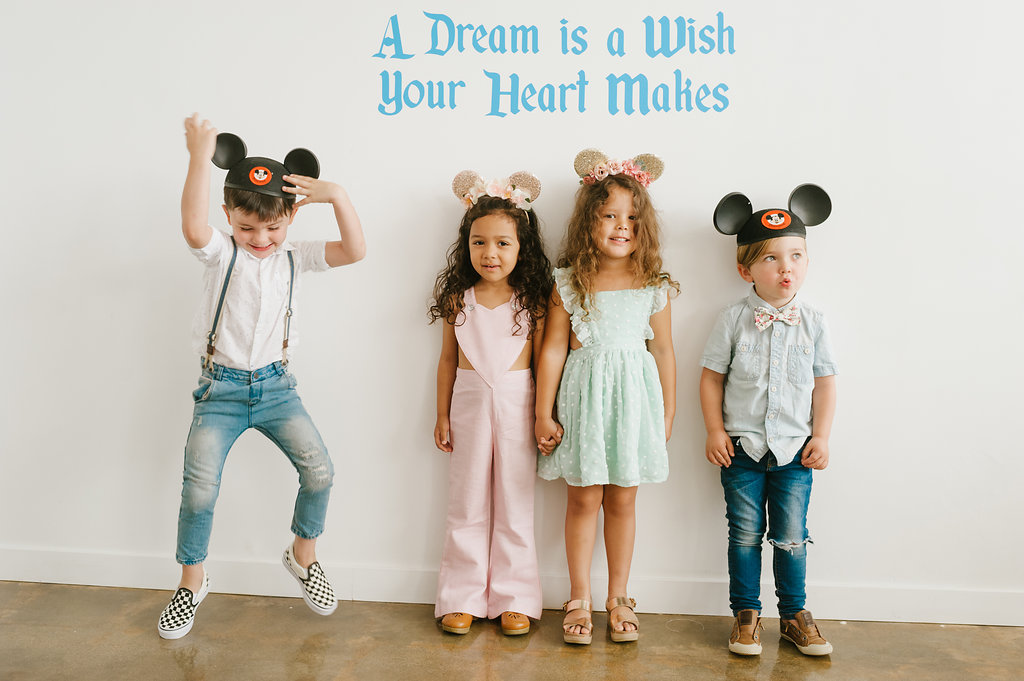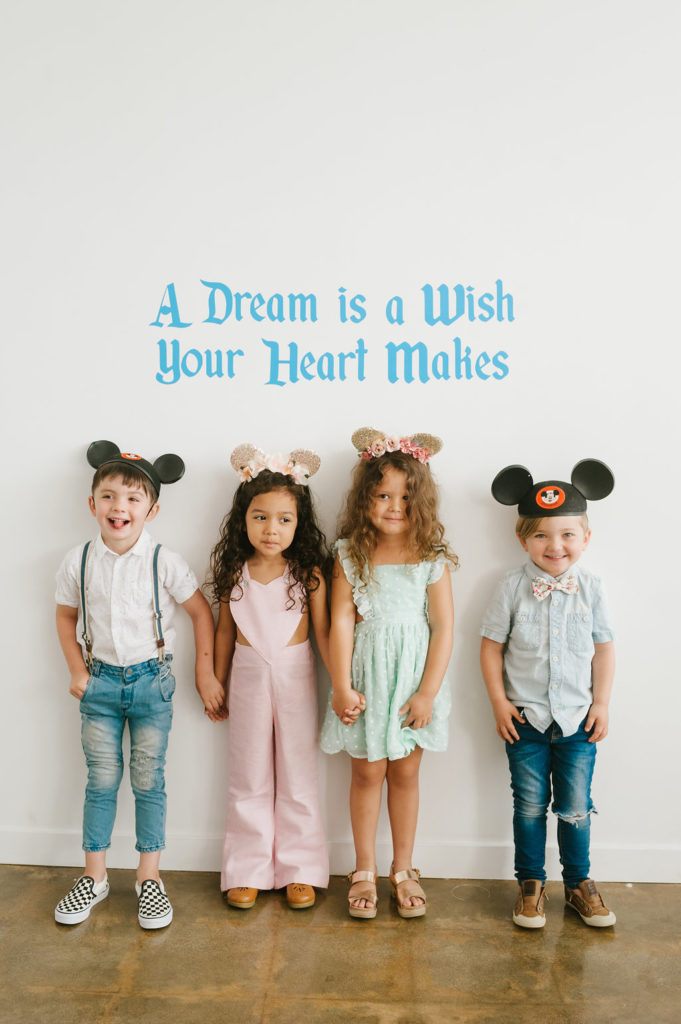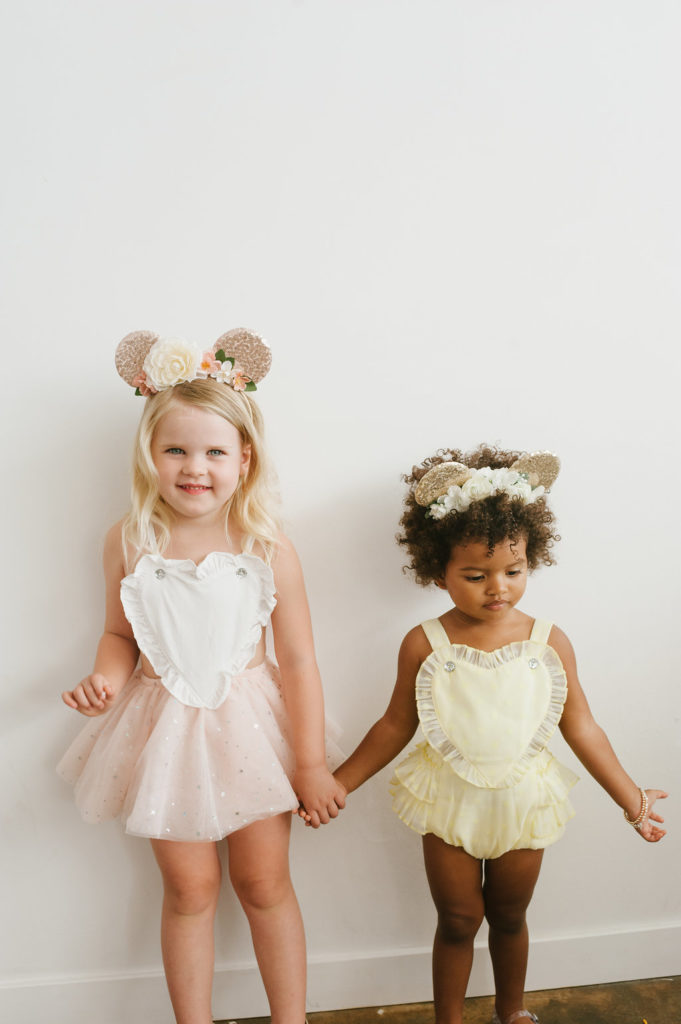 These little ones are just too cute!!!  Love their little outfits…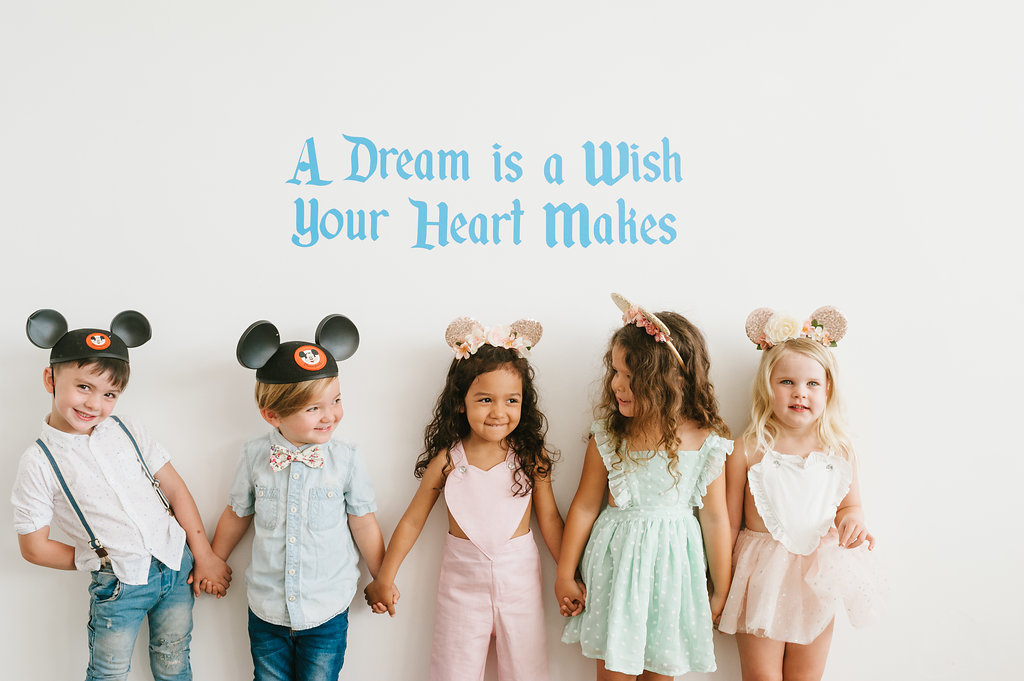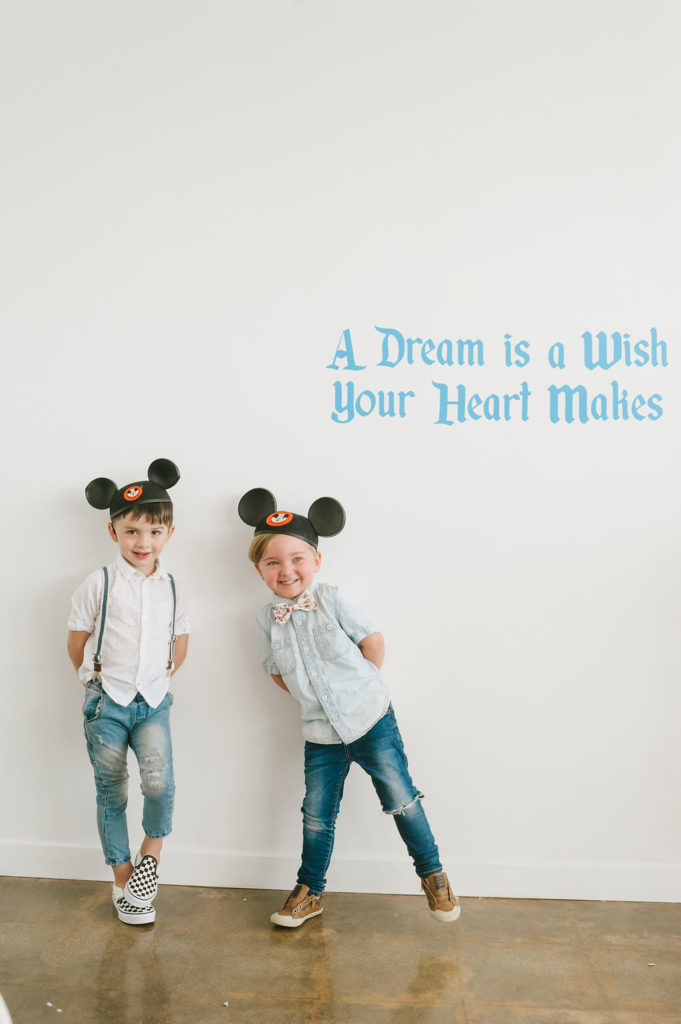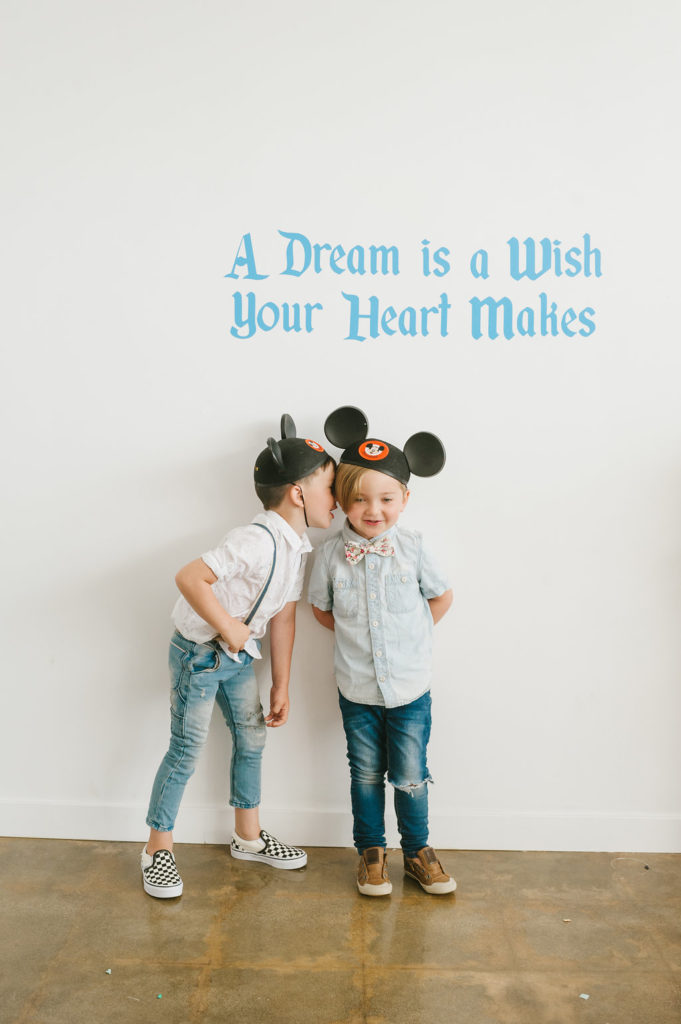 Minnie Girl Gang!!!!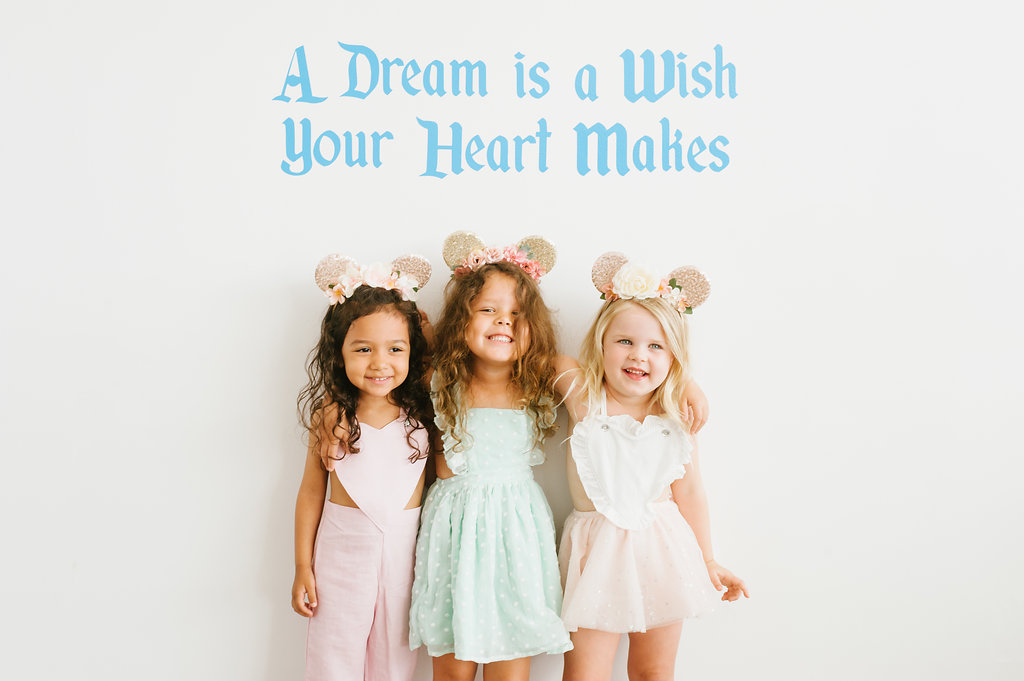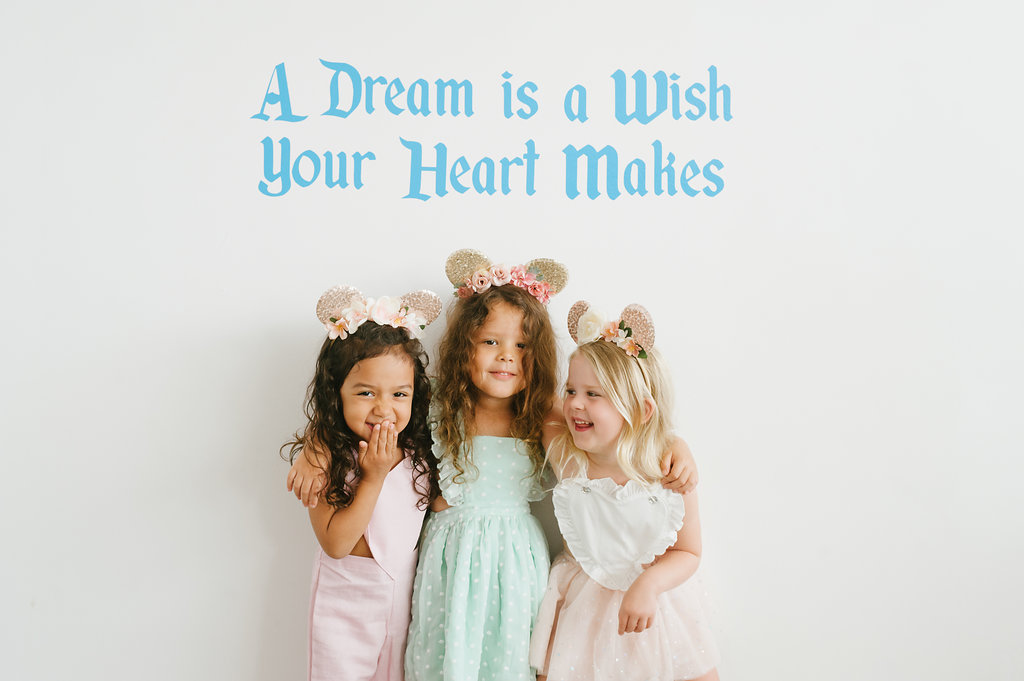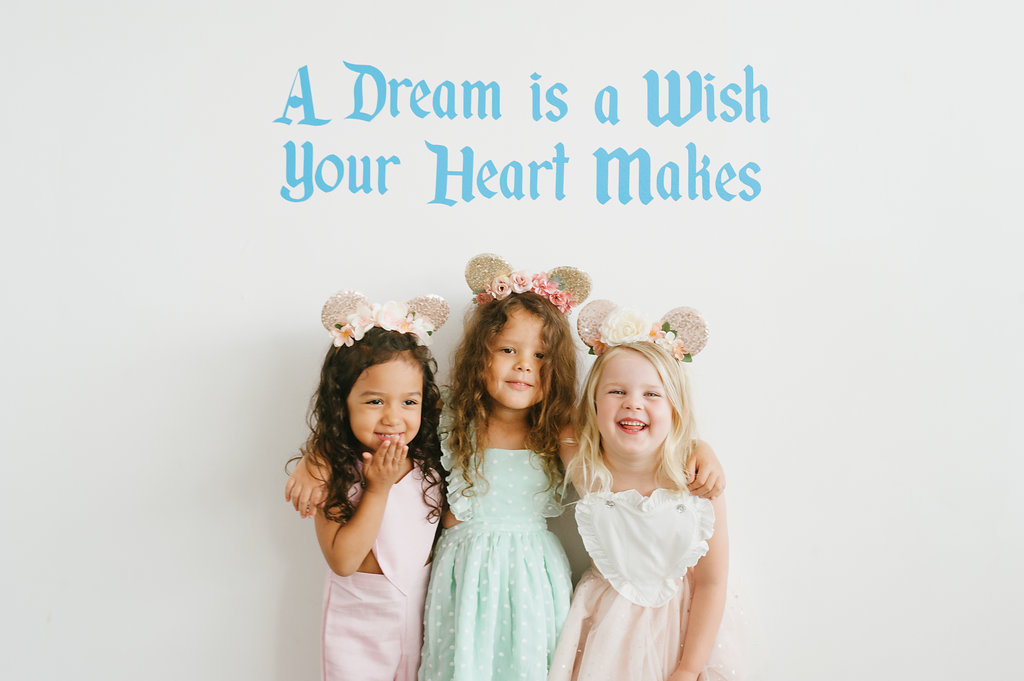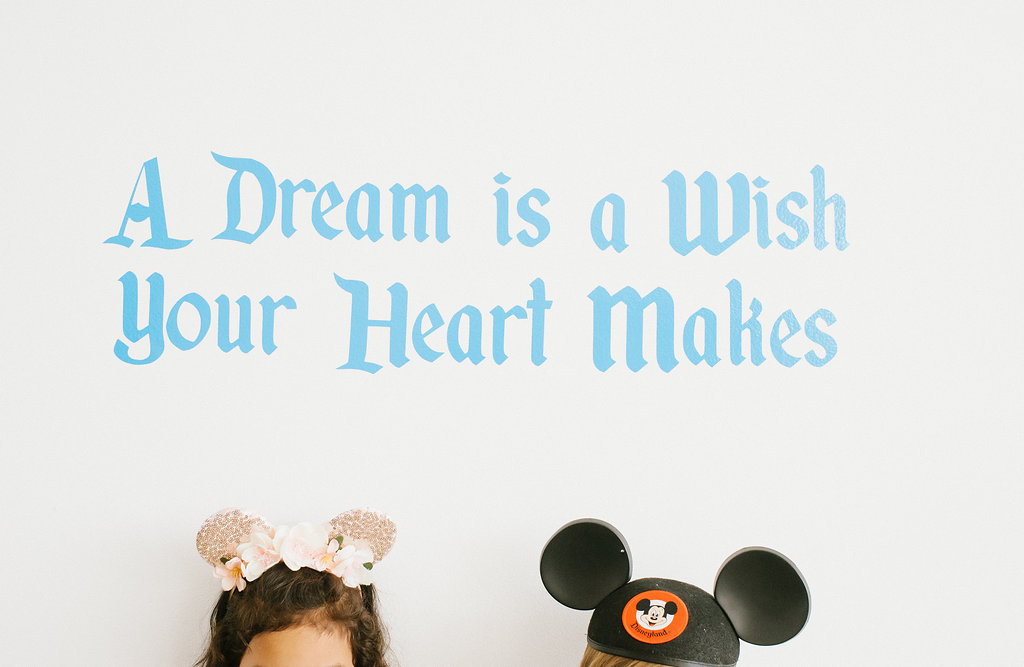 And you know we had to throw out the confetti!!!  The more magic, the better!!!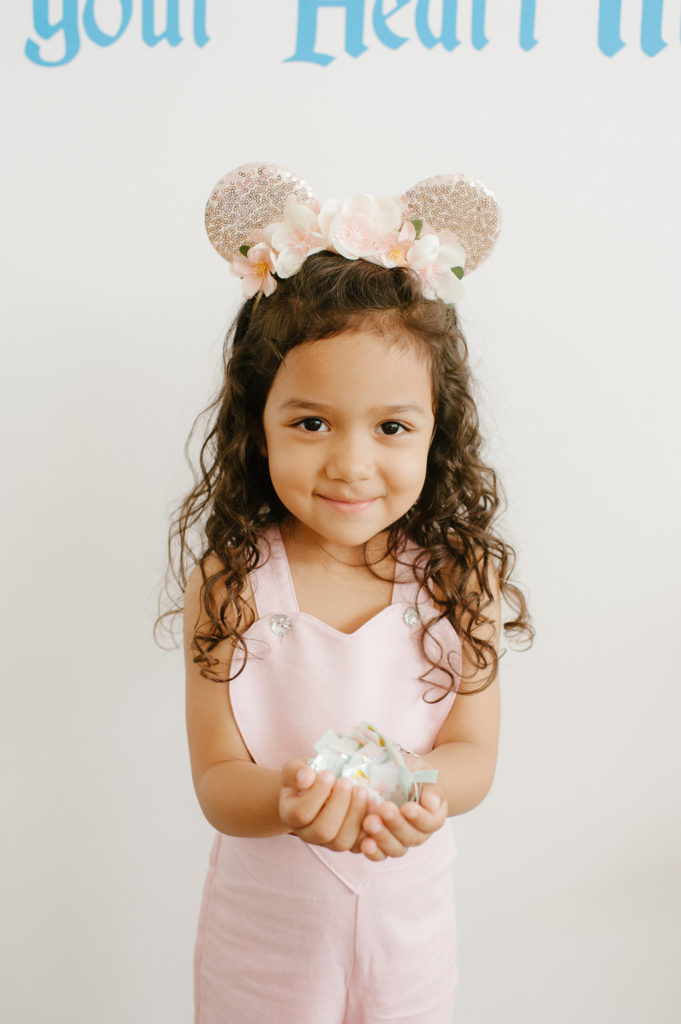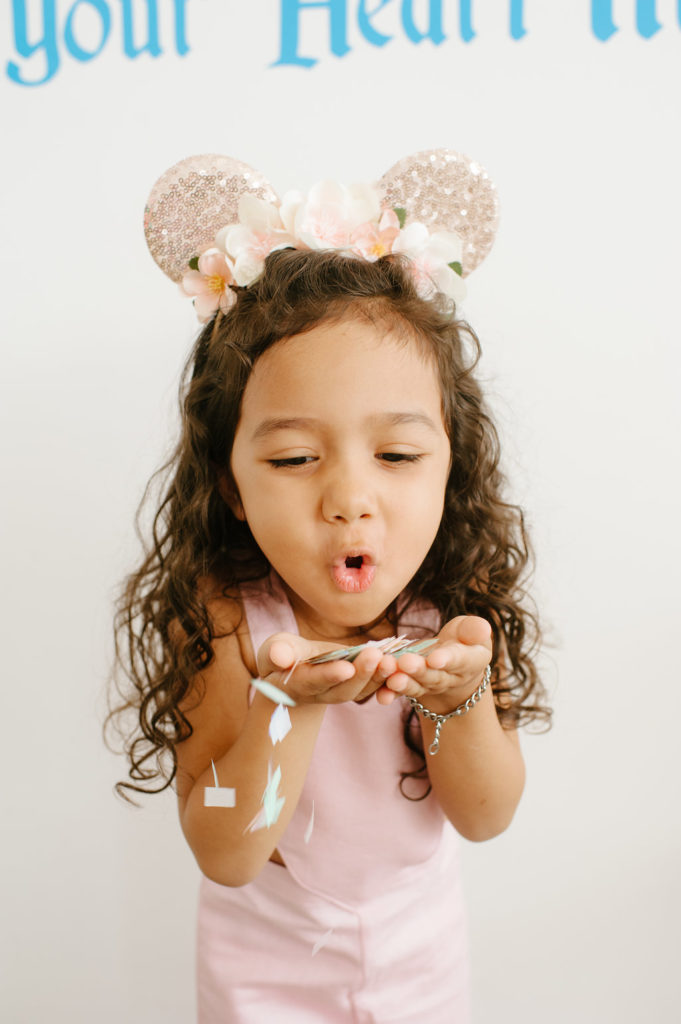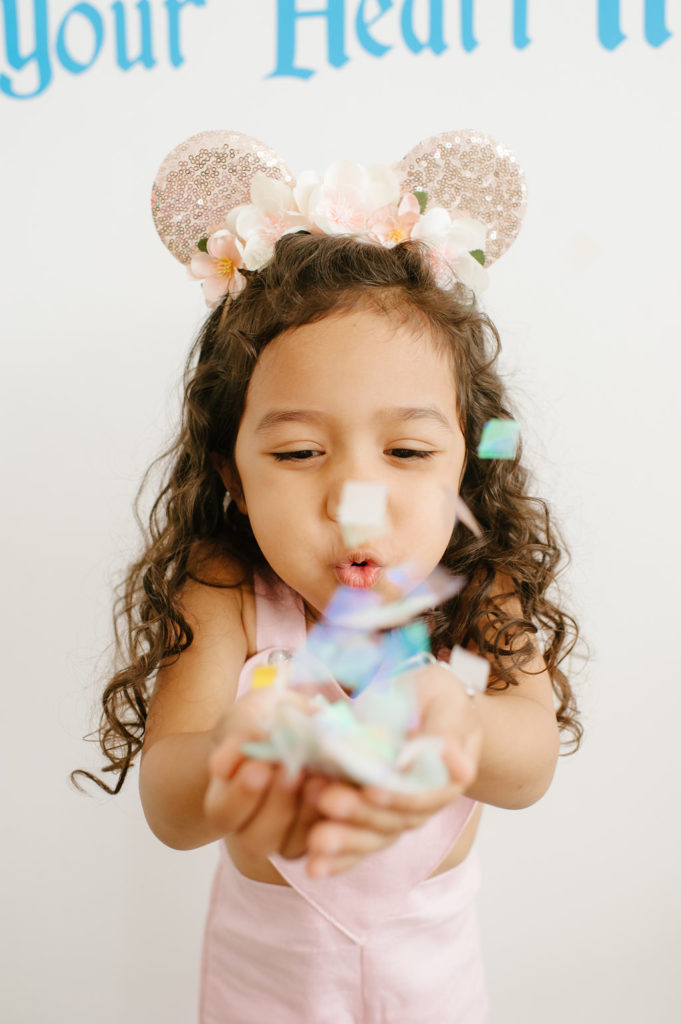 Lets just say it was a party!!!!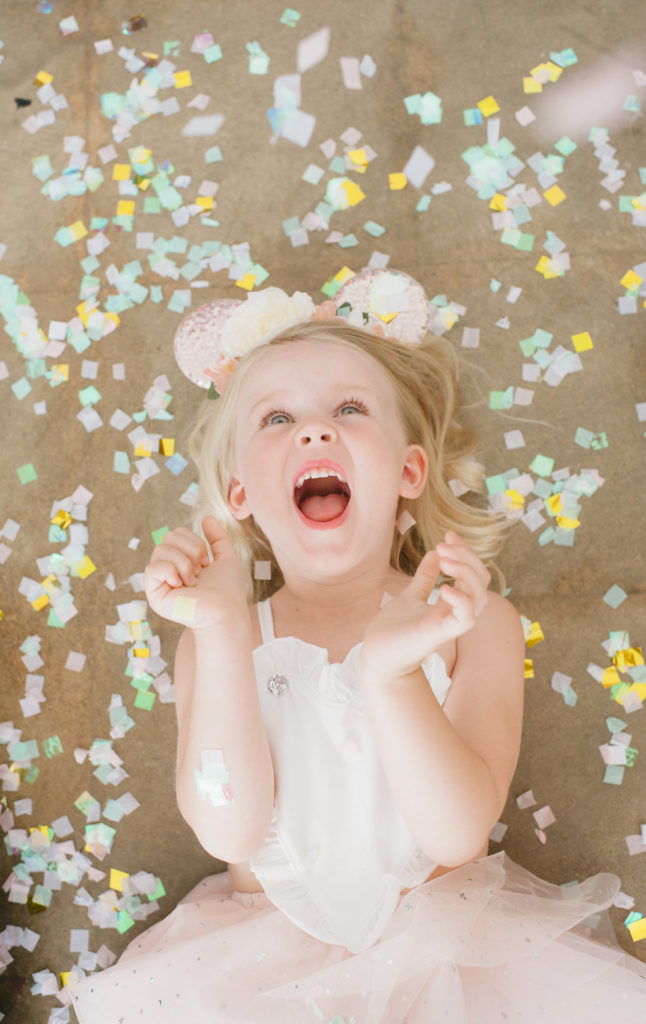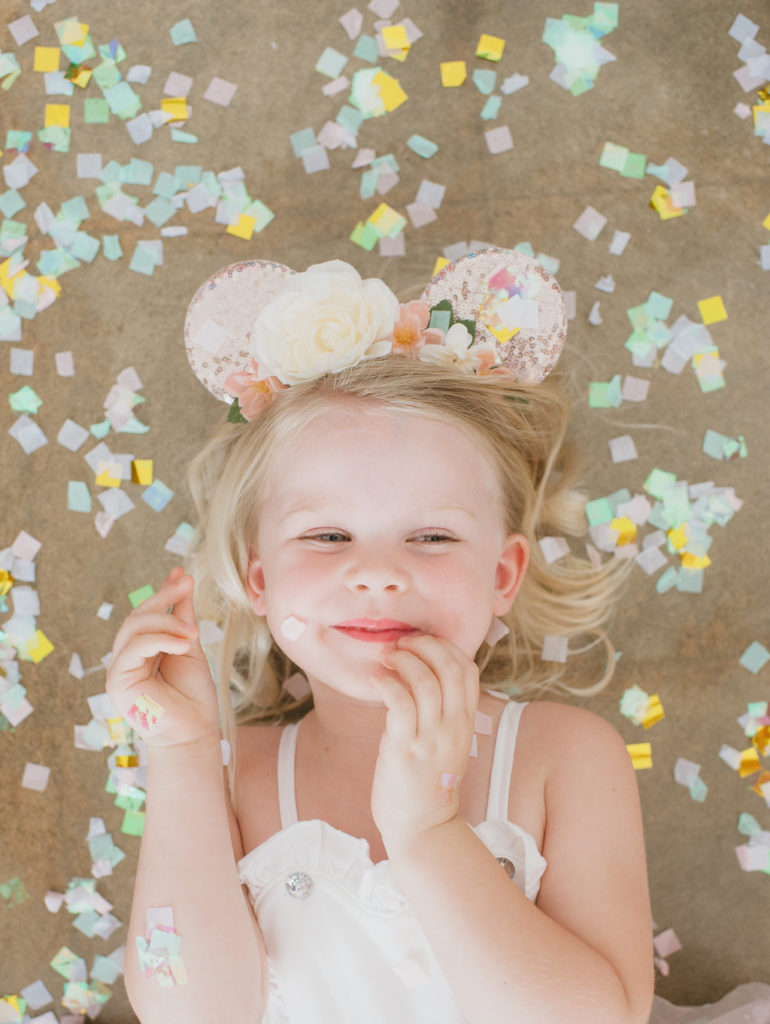 Hope you enjoyed this magic as well!!!  We love us some Disney, and we have a few more posts left this week, so stay tuned!!!
xx
Jacquelyn