When my dear friend Alatheia came to me with the idea for her daughter Scarlett's 3rd birthday party I was beyond excited!! A vintage Disneyland theme just sounded so adorable, and what was even more adorable was that it's their favorite place to visit together! So we set out to get inspiration for the party and found a lot of interesting ideas on Pinterest to say the least! We had to come up with some fun ideas on our own, a way to make this party quintessential Disney but also pretty and elegant.
Luckily a ton of my favorite vendors were up to the task and the outcome is beyond cute!! I'm so excited to share this adorable party with the most adorable guests today. You can also see it featured on Inspired By This and Art of Being Female!
Photos by Meilani Cottrell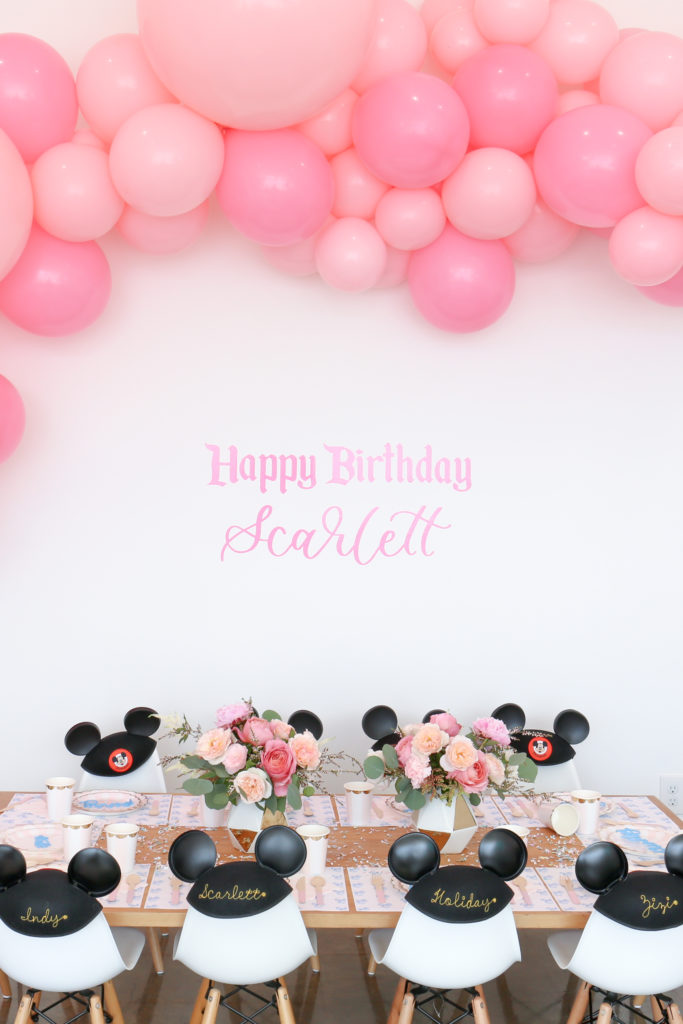 First I started with a color scheme of pale pinks and blue, just like those pretty umbrellas you see around the park! Next a venue, Wild Child Party has the perfect spot with a clean white slate and lots of great light. Doesn't hurt that they are right there with all of your party essentials and available to create rad balloon installations as well! They had the perfect plates and flatware from Meri Meri which were just the right touch for the table. And those balloons are just AMAZING!
Next I had to get the details together like florals and paper goods. MV Florals created the most beautiful arrangements with all of the pretty pinks, and I had to have pink carnations because they are so Disneyland!! Courtney from Poppy Jack did the most amazing job with, well everything! She created all of the signage, some on wood boards and some we did vinyl stickers on the wall. She also did custom placemats, the invite, acrylic name cards and the cake toppers! I don't know what we would have done without her amazing skills!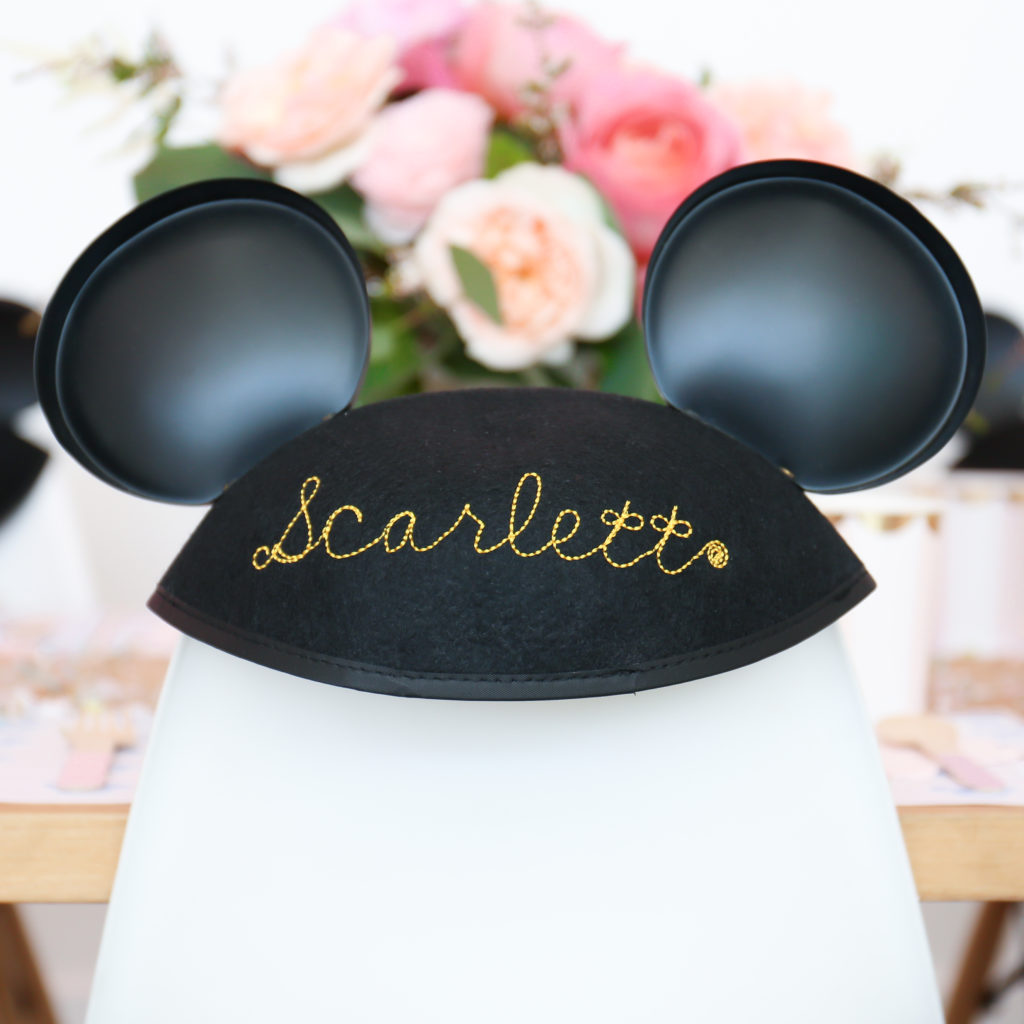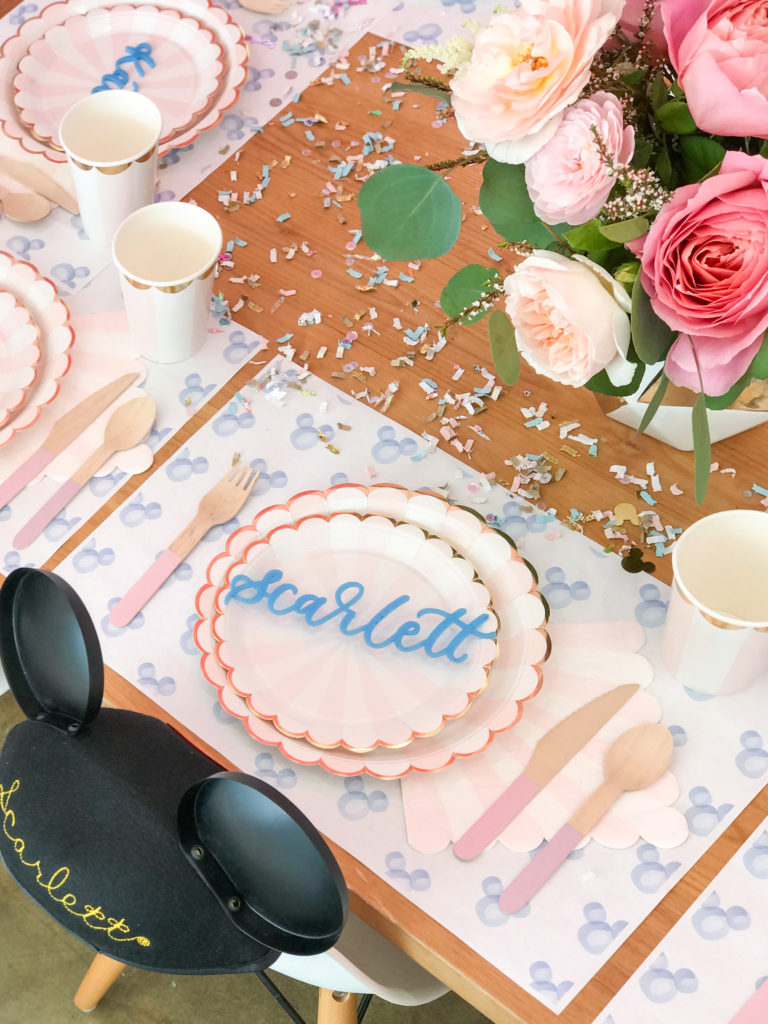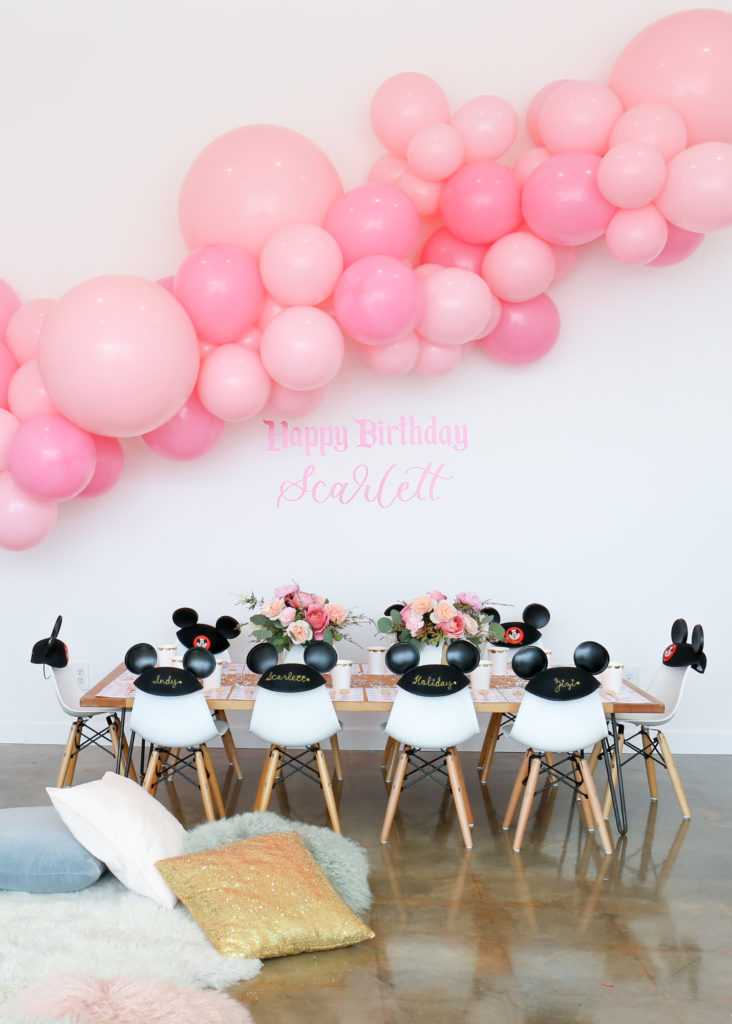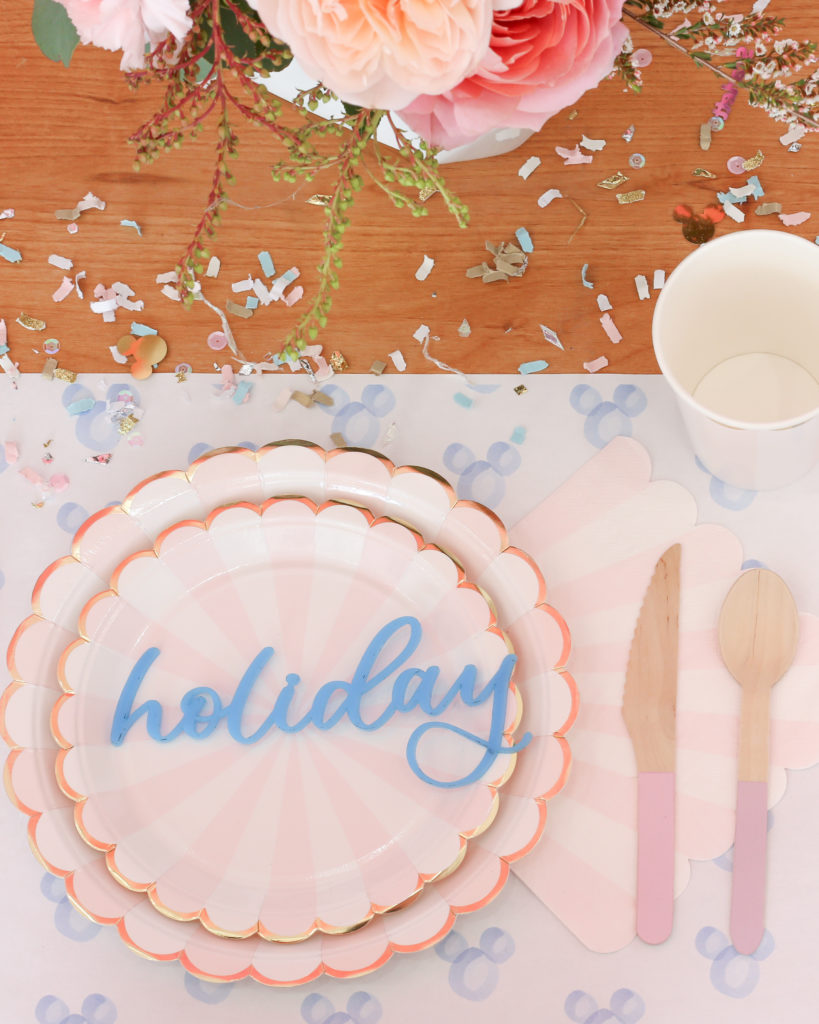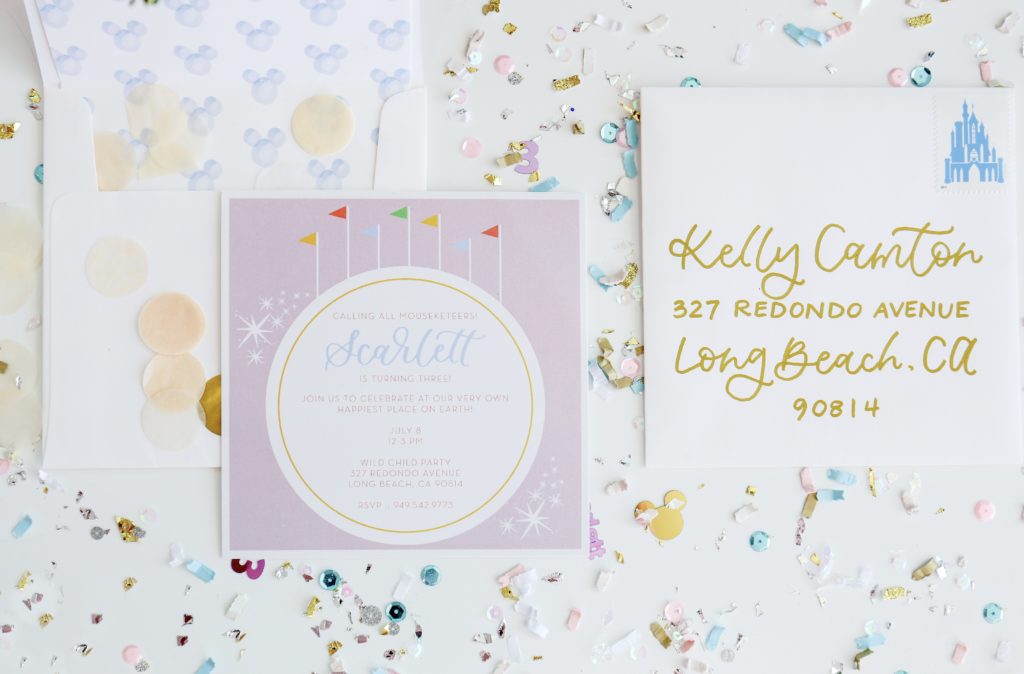 Alatheia, being the amazing mom she is, ventured to Disneyland with Scarlett the day before they party. They picked up pink Mickey Mouse balloons and their favorite treats at the park, Mickey shaped rice crispy treats!! They even got Mickey hats for each little guest, doesn't get much cuter than that!! They were waiting for the little ladies at their chairs!
Great Dane Bakery
whipped up the most fabulous cake, which was adorned with flowers by
MV Florals
and some fun Mickey shaped macarons in our party colors.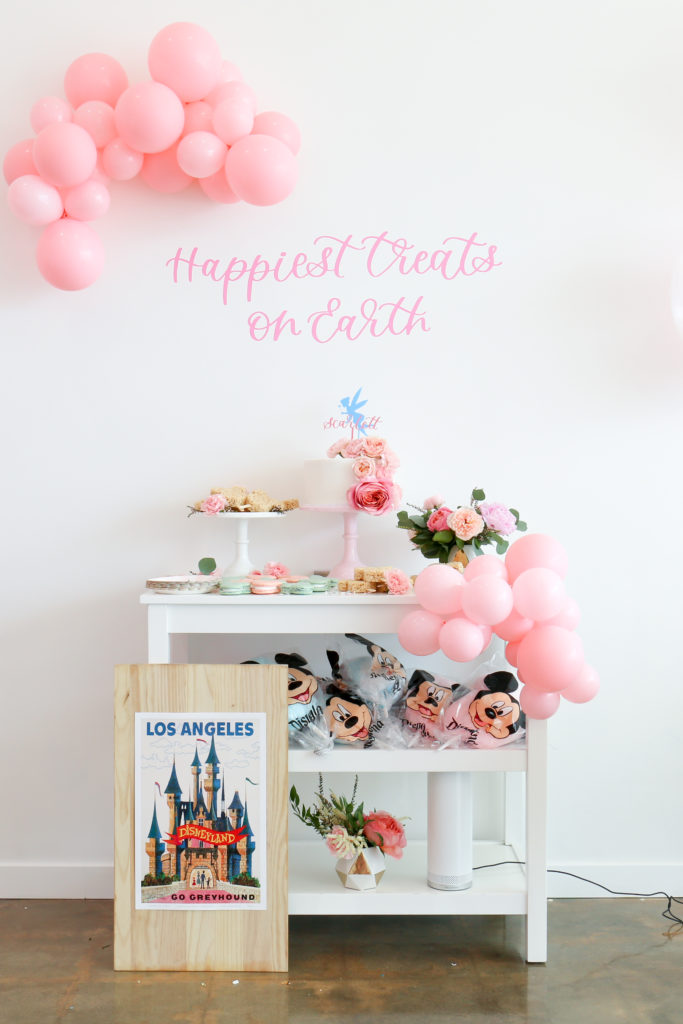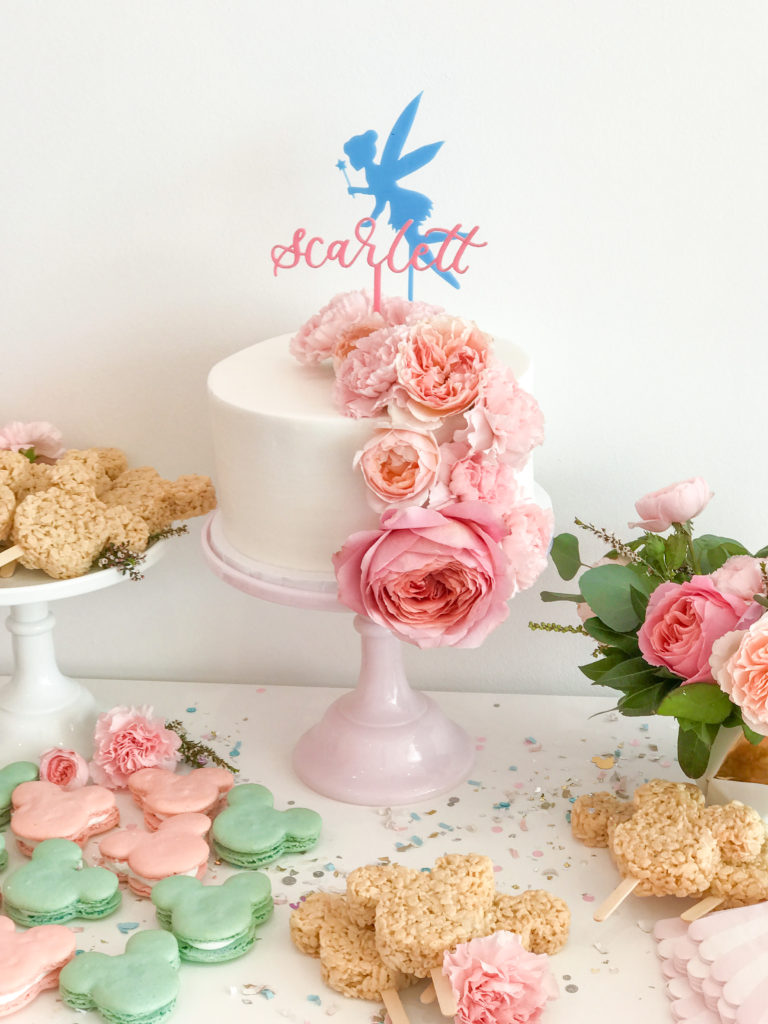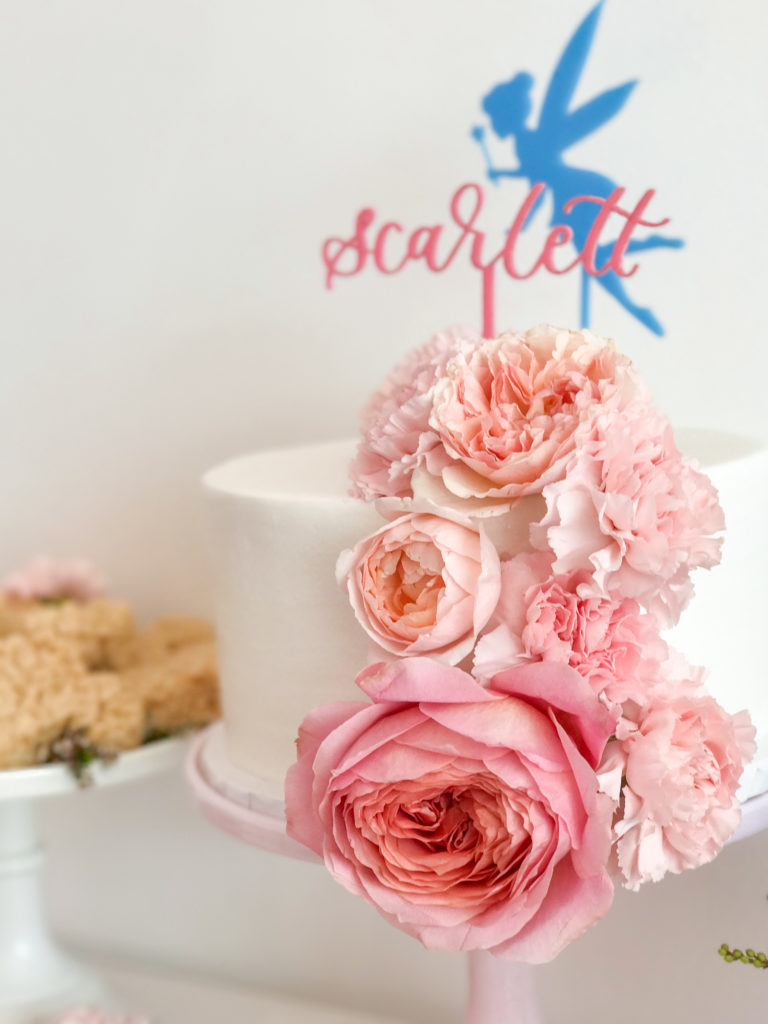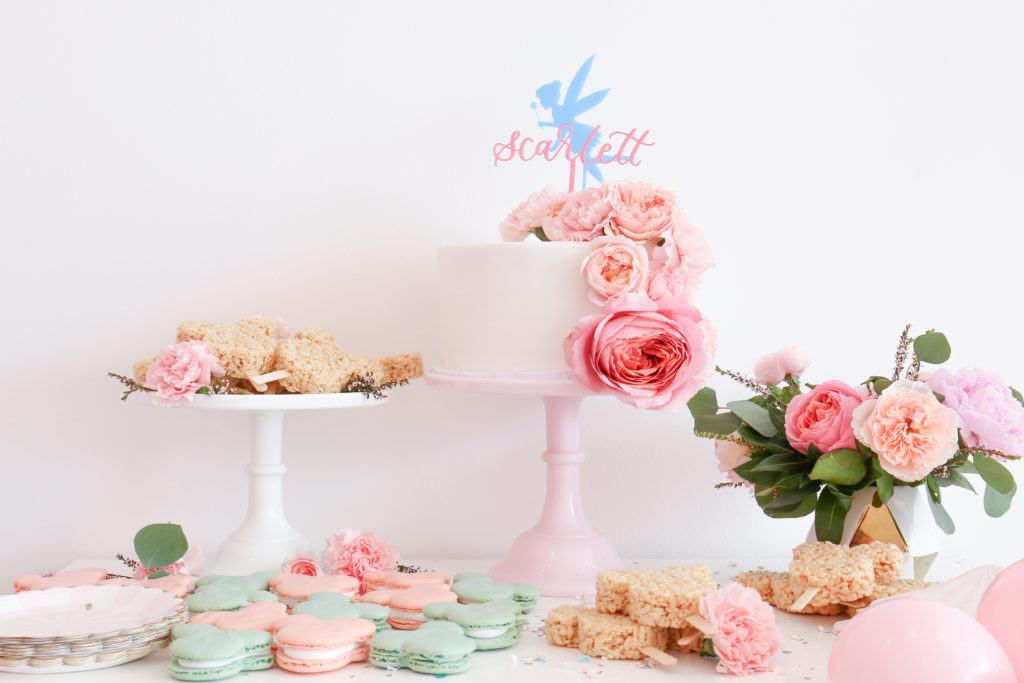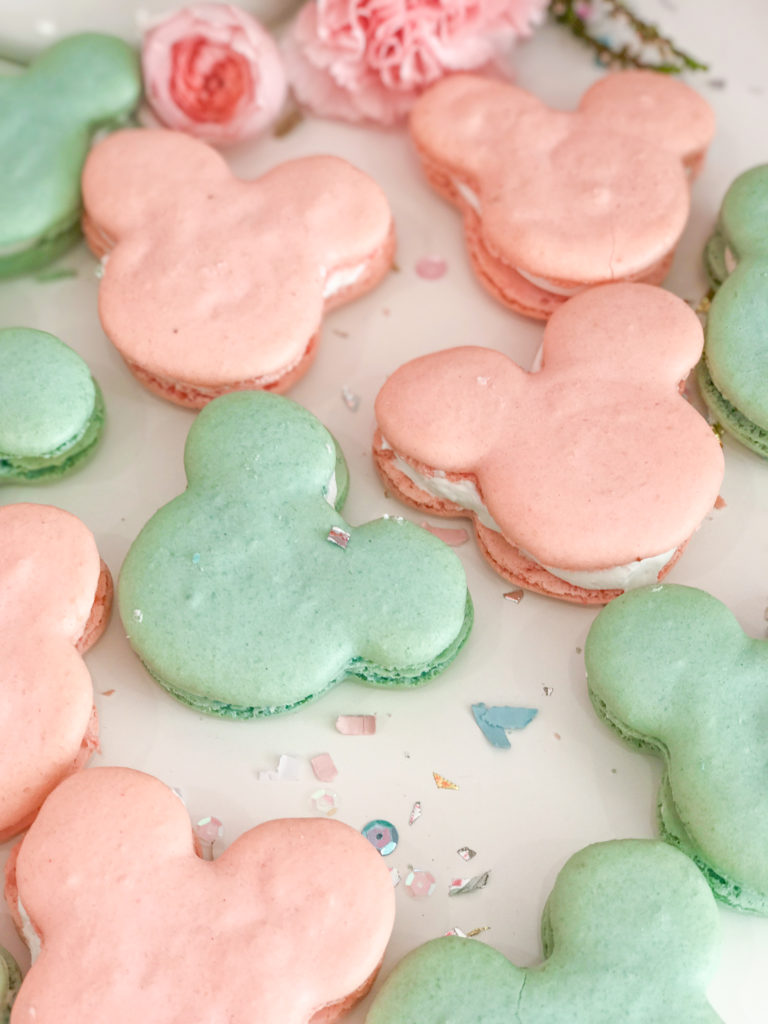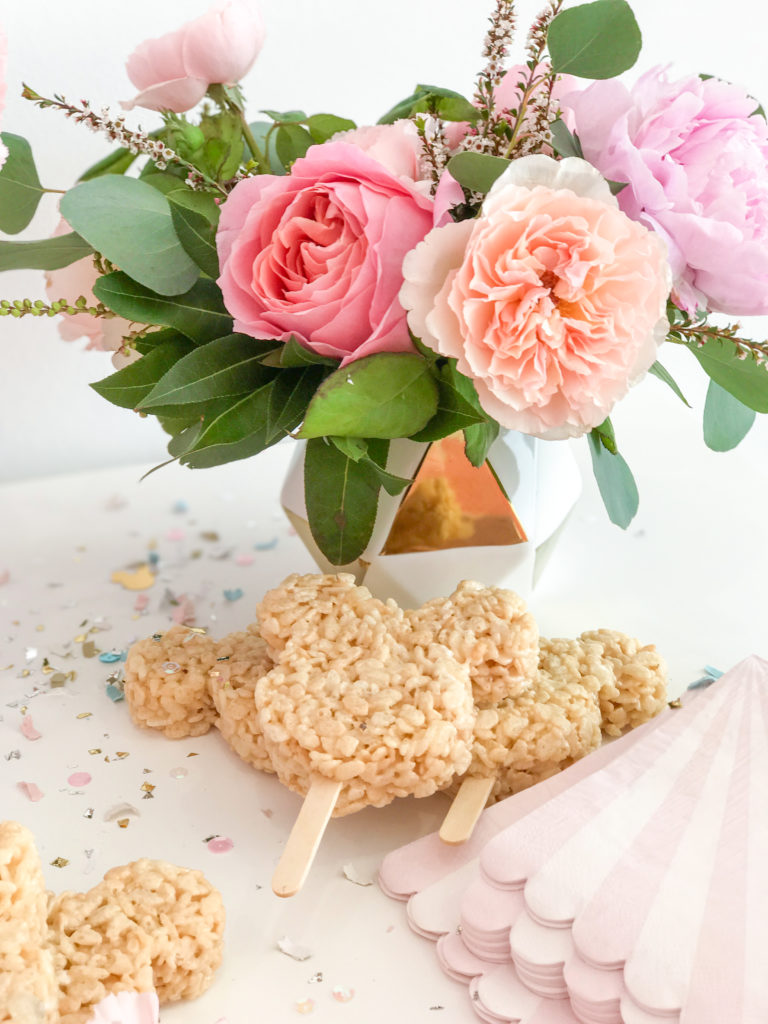 Of course Cinderella and Sleeping Beauty had to come and read to the girls, and having a celebrity at your party is basically the best thing ever. The princesses were from Princess Party Productions and were obviously a hit!! We had vintage Disney themed Golden Books for each girl wrapped in ribbon customized with each girl's name on them by Poppy Jack as a fun gift too! A story time area was essential and I found these vintage Disney posters online to deck ours out, along with the perfect chairs for our princesses from Adore Folklore.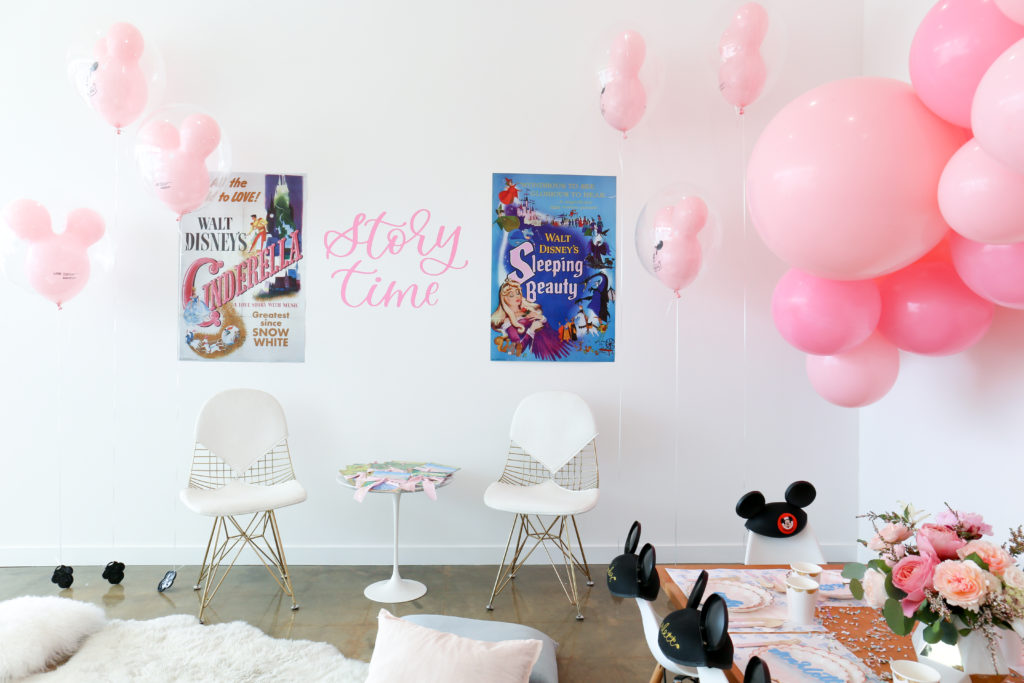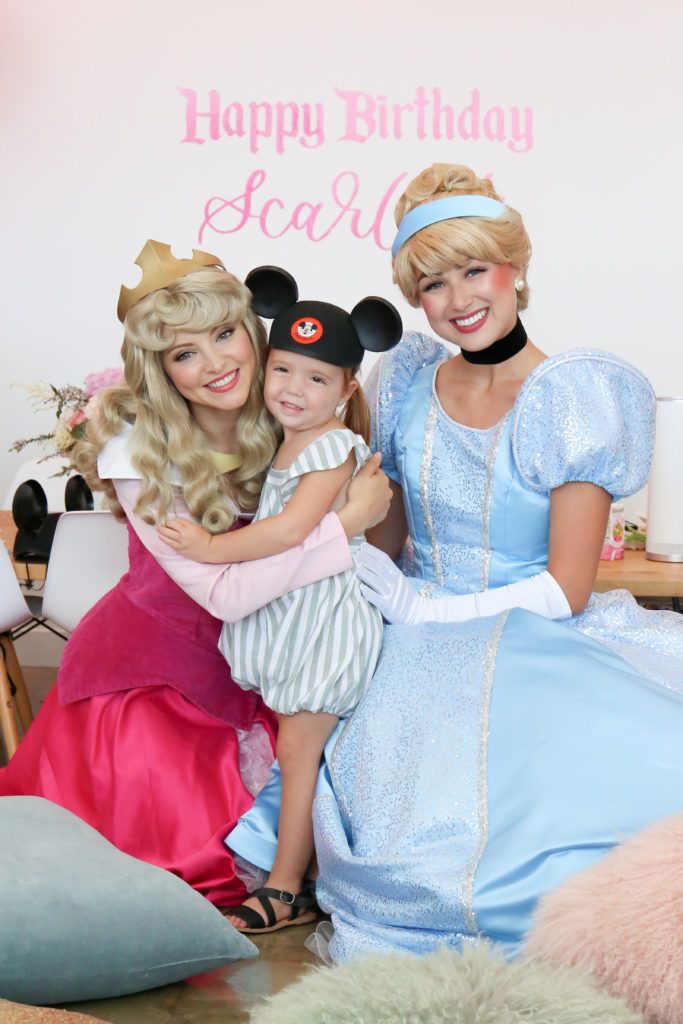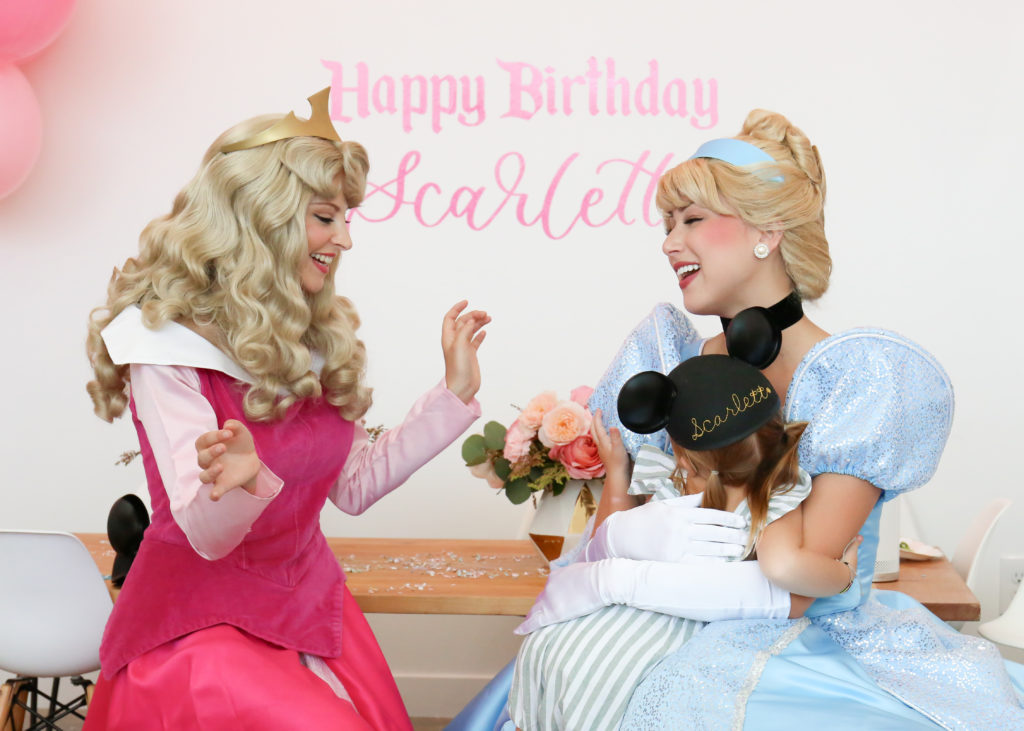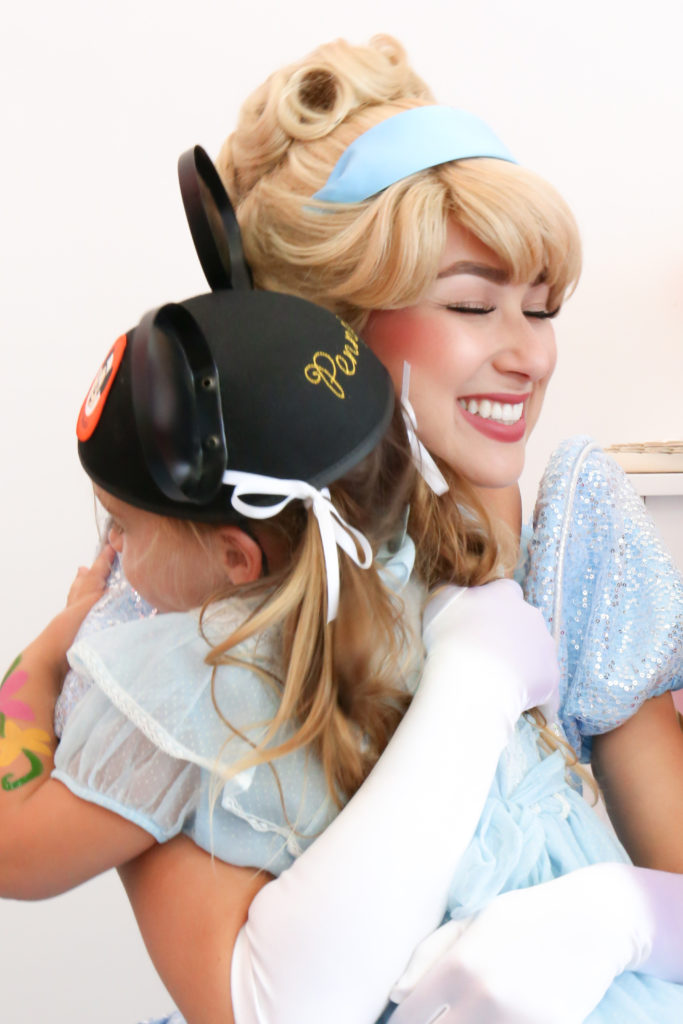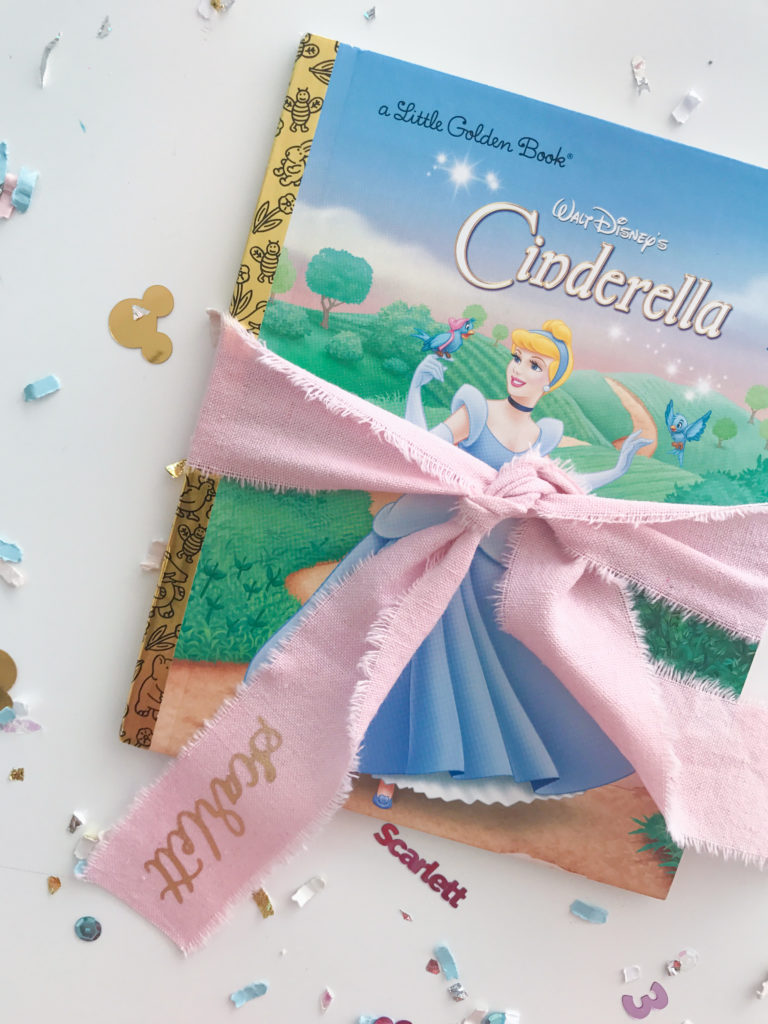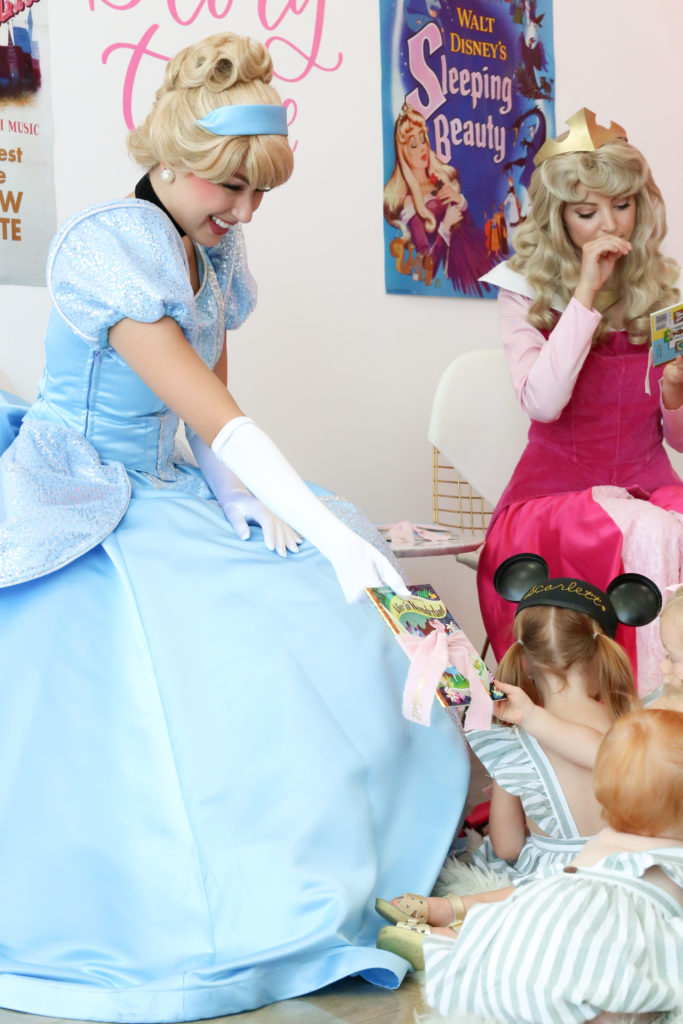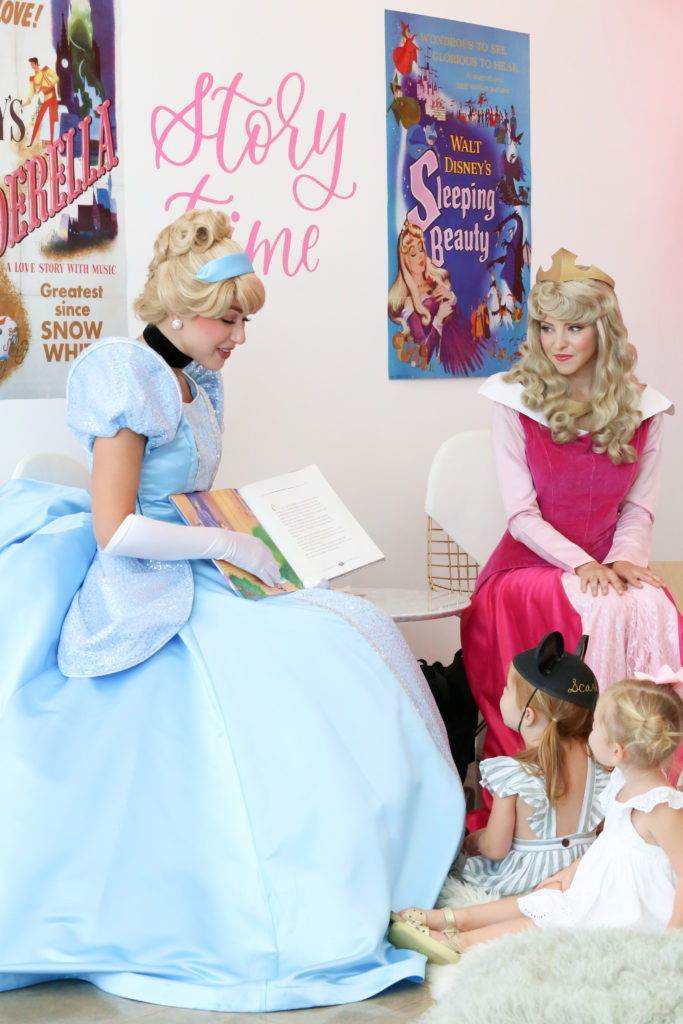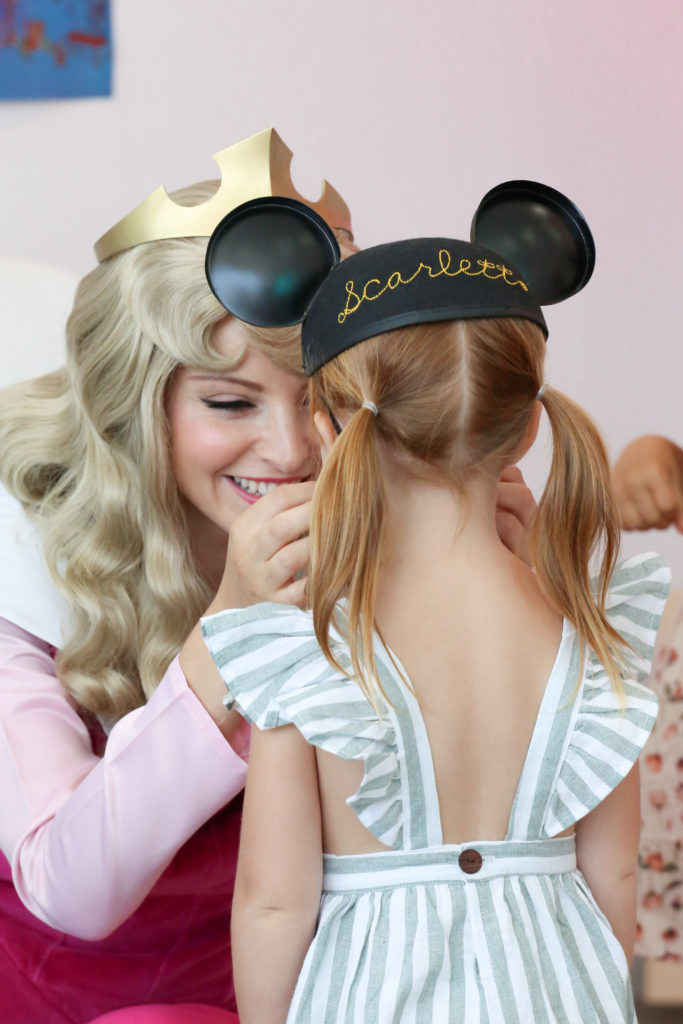 One of my favorite details of the party were the photos of Scarlett on the wall. I found this website that prints your photos like photo strips but BIG! I loved the way it looked with her little hat on!! Perfect way to showcase your little one on their big day!! I had been wanting to do this for one of my boys, but being the good friend I am knew it would be perfect for this party so gave it up, haha!! How fun is this lounge for the adult guests though?!
Everyone had the most amazing time and I've never seen a group of such sweet and adorable little ladies!! Thank you Alatheia for letting me be a part of Scarlett's special day! So happy this party came together the way it did!! Happy 3rd Birthday Scarlett!!!
xx
Jacquelyn
Thank you to all of these amazing vendors!!
Styling/Design – Jacquelyn Kazas of Beijos Events
Concept/Mama to Scarlett – Alatheia Hart of Art of Being Female
Venue/Balloons/Tabletop – Wild Child Party
Photographer – Meilani Cottrell
Calligraphy/Invite/Signage/Cake Toppers – Poppy Jack Shop
Florals – MV Florals
Rentals – Adore Folkore
Cake & Macarons – Great Dane Baking Company
Custom Confetti – The Confetti Bar
Princesses – Princess Party Productions
Audio Clutch & Pillar – Stelle Audio
Cotton Candy Holders – Hart Concrete Design