My little Cruzy turned 3 in August, this boy is growing so fast and looking oh so cute doing it!! On his birthday I had the realization that I will probably never have a little baby again – no more 2 year olds! Unless there's an accident over here, not saying I'd mind that, hehe! But seriously, it goes so fast and I am just so proud of this guy! He's smart, kind, cuddly, sweet, determined, funny – just a really great boy and I'm proud to be his mama!
This year he wanted a Power Ranger party. He'd actually been asking for one for a while, of course now he's not into them at all, haha! I'm proud to say I generally take what my boys want for their parties and roll with it. Power Rangers probably wouldn't have been my first choice but I had a lot of fun with it! We did tons of color, which I always love to play with, along with a few cool details. Check it all out below!
Photos by Alison Bernier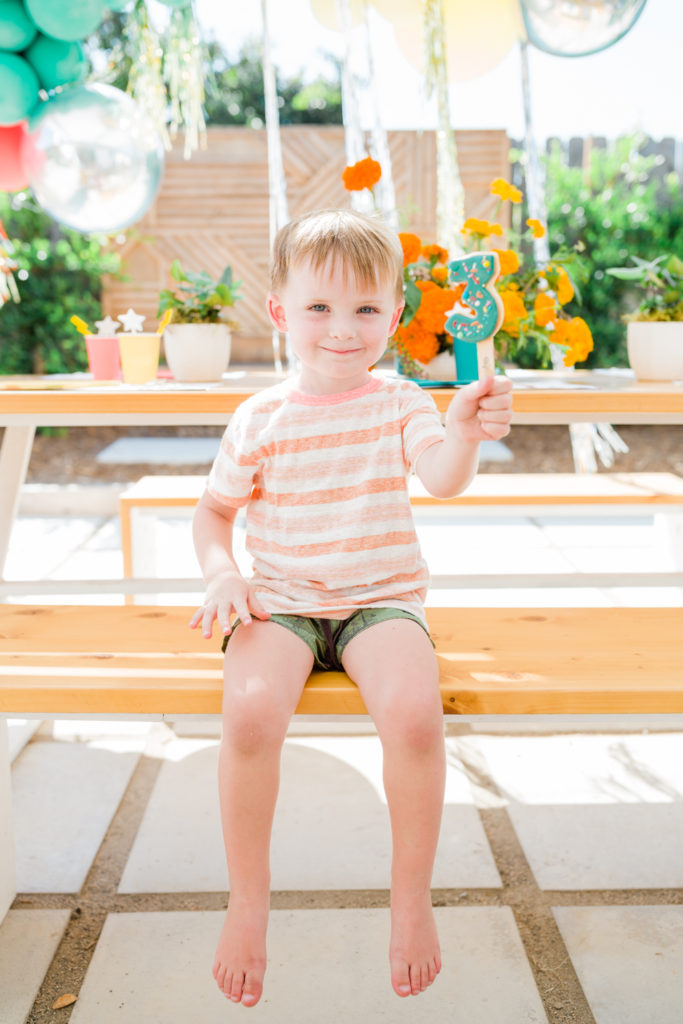 Starting with this cute invite by Poppy Jack Shop! I was inspired by an image I saw with these tones of colors so we went with that for the overall color scheme. Aren't they fun together?!
The entrance to our house was decked out for guests by The Pop Shop and that custom sign from Poppy Jack Shop! You know how it's always good to make a first impression, well this was ours!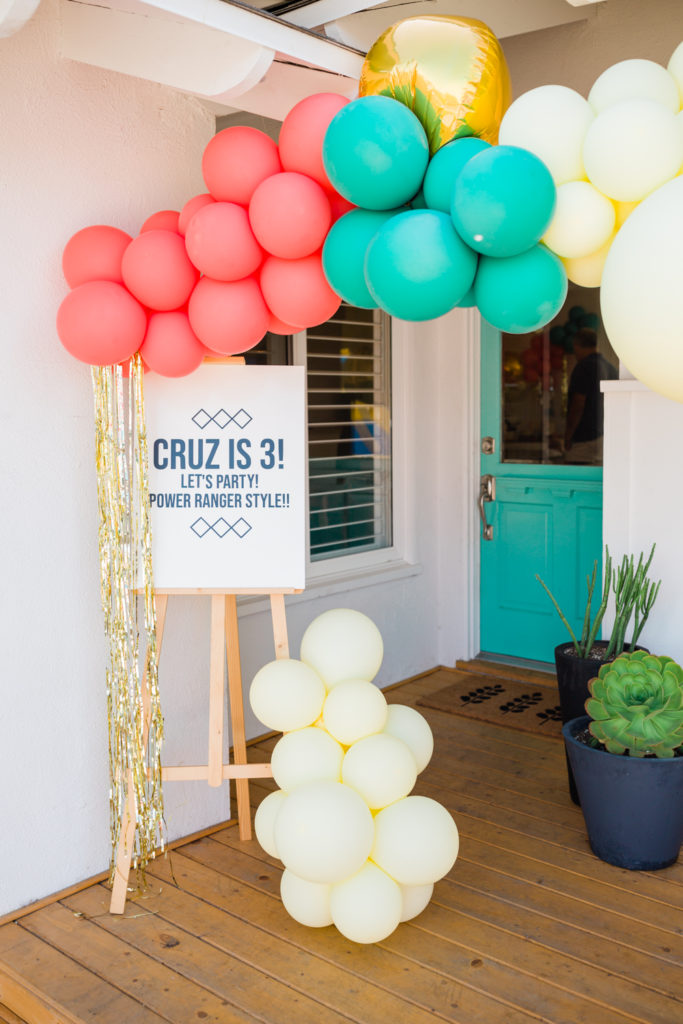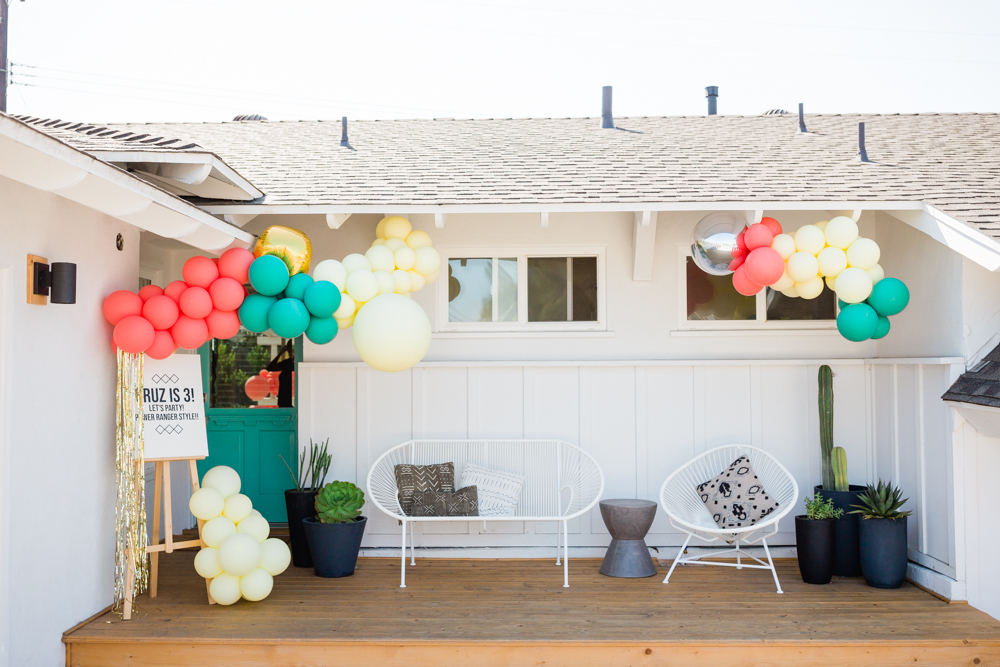 Don't worry, we didn't stop there! We continued the balloon fun in the backyard and I loved how The Pop Shop added the amazing fringe as well! Poppy Jack Shop created the modern stickers with everyone's favorite Power Ranger saying (maybe the only one?! Haha) – I love adding that modern flair with the wording, it's a fun touch!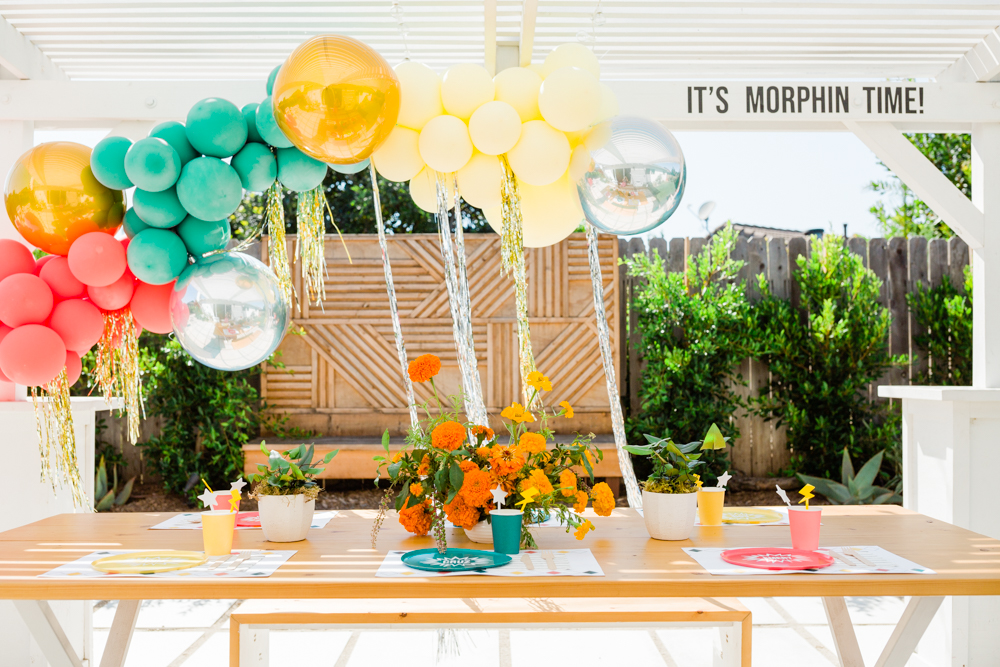 My friend Alex from Third & Park handled the flowers – I told her I wanted something funky and unique with lots of color! She delivered, and scored some major points as Cruz's favorite color is orange! Go Alex!!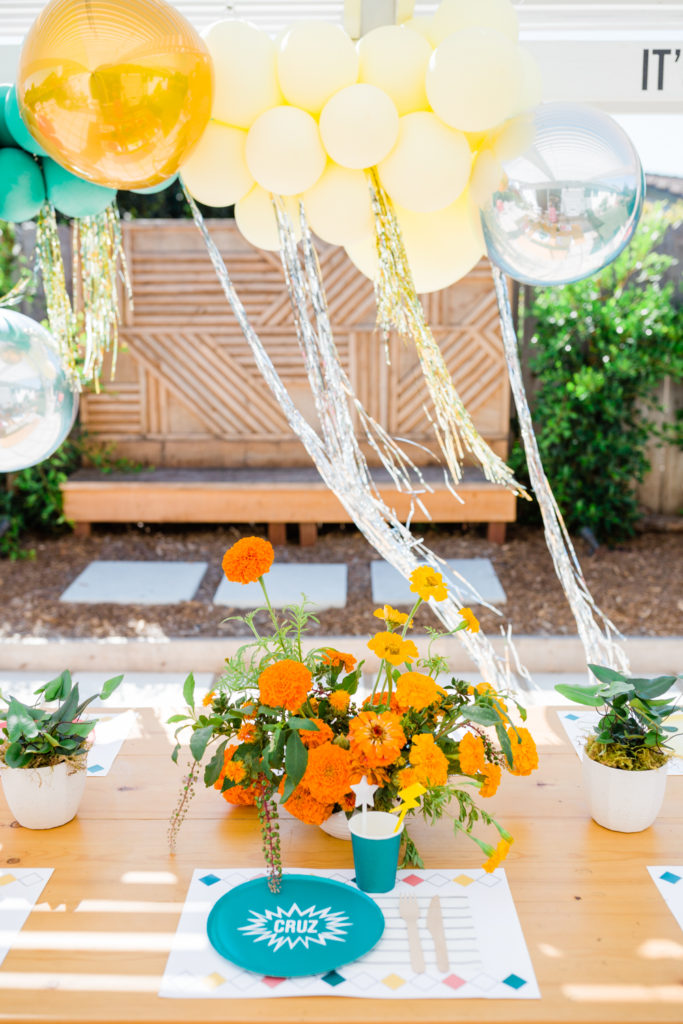 I really love these colors together! Aren't they fun?!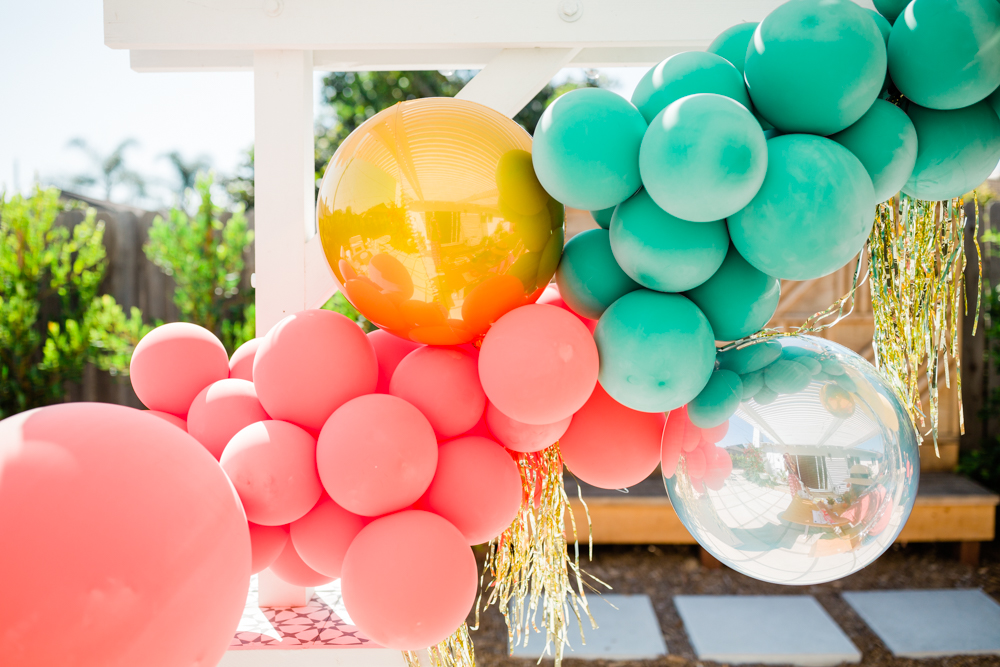 Lately I've been using these simple yet modern plates from Oh Happy Day Party Shop quite a bit. They come in so many fun colors, and they just happened to have all the colors I needed for the party! I paired them with my favorite Daydream Society napkins that just go with everything and custom placemats by Poppy Jack Shop. She also did each kiddo's name on the plates for their place cards!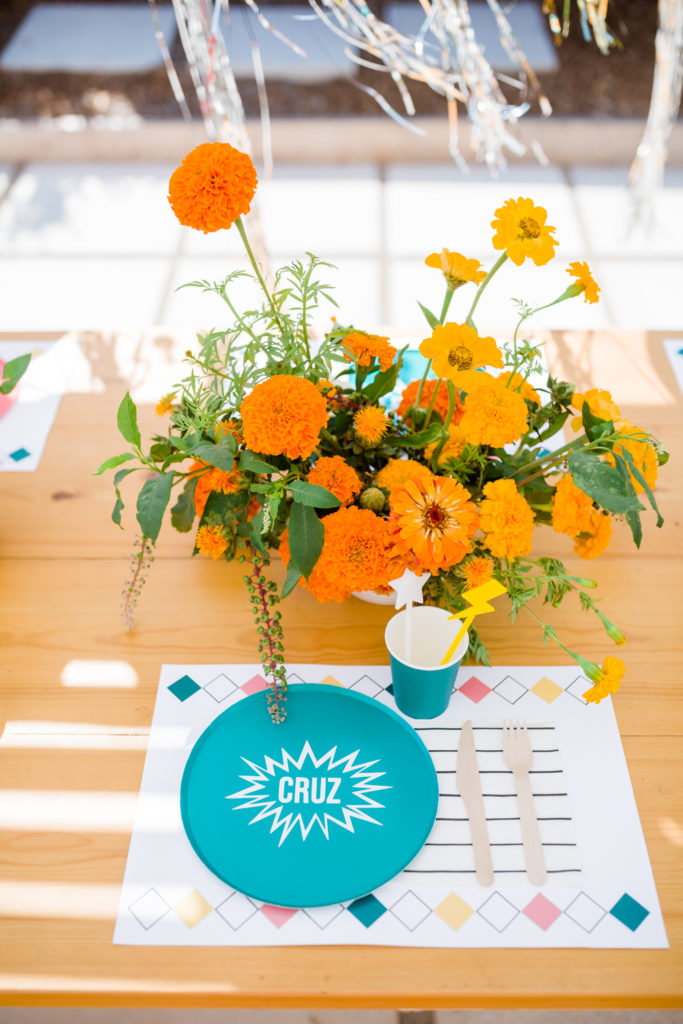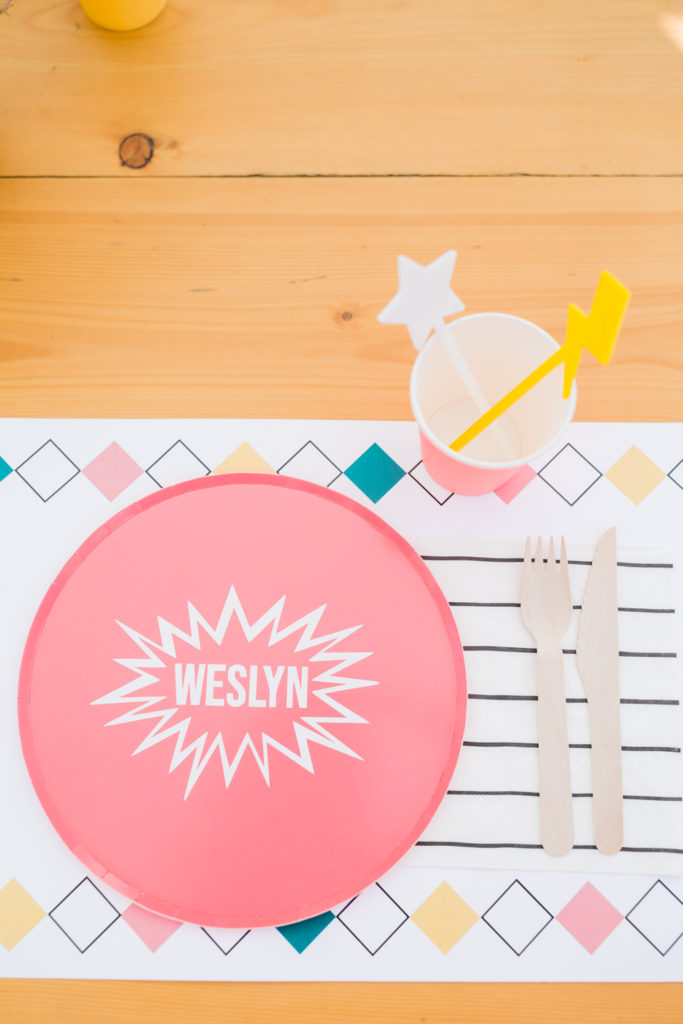 Don't forget your drink stirrers!! A Beijos trademark for any party! Poppy Jack Shop strikes again, what would I do without her?!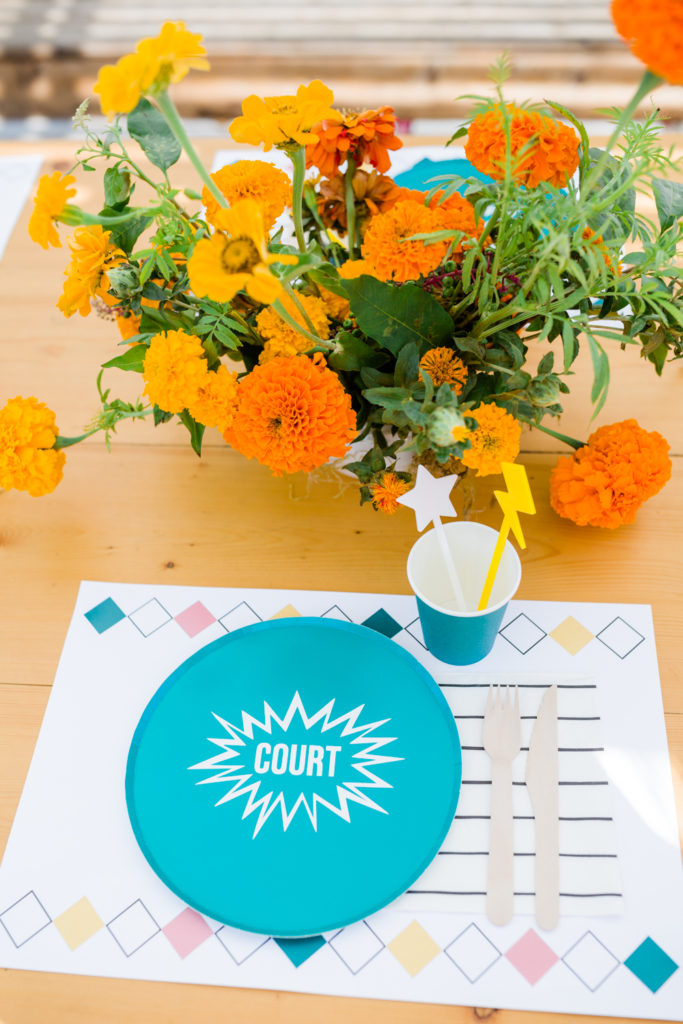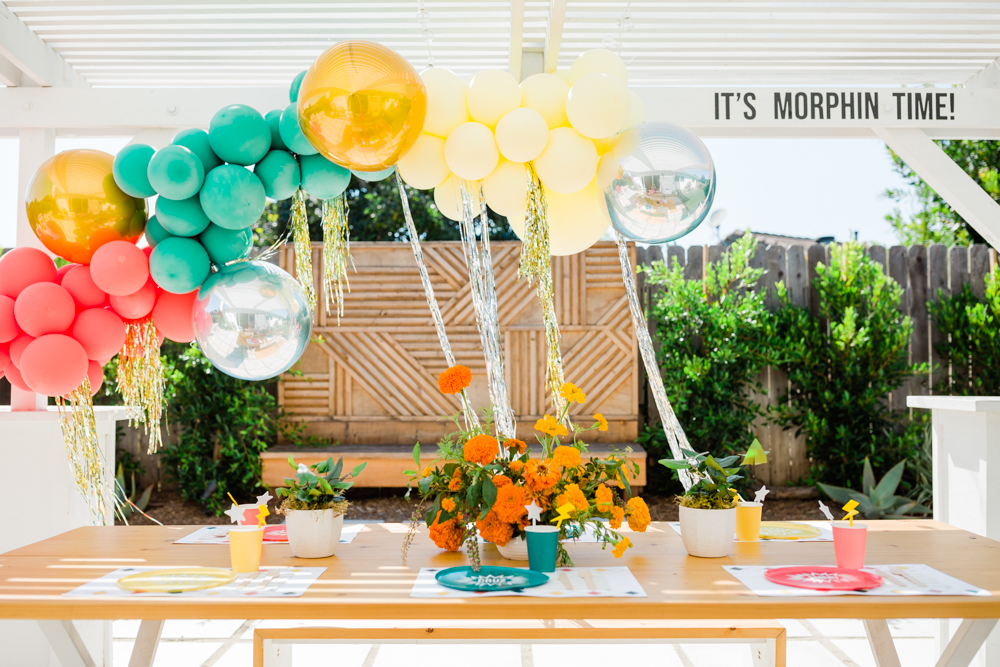 There's me and my little nugget cheesing it up! Like I said, his birthday was in August so it was a hot one!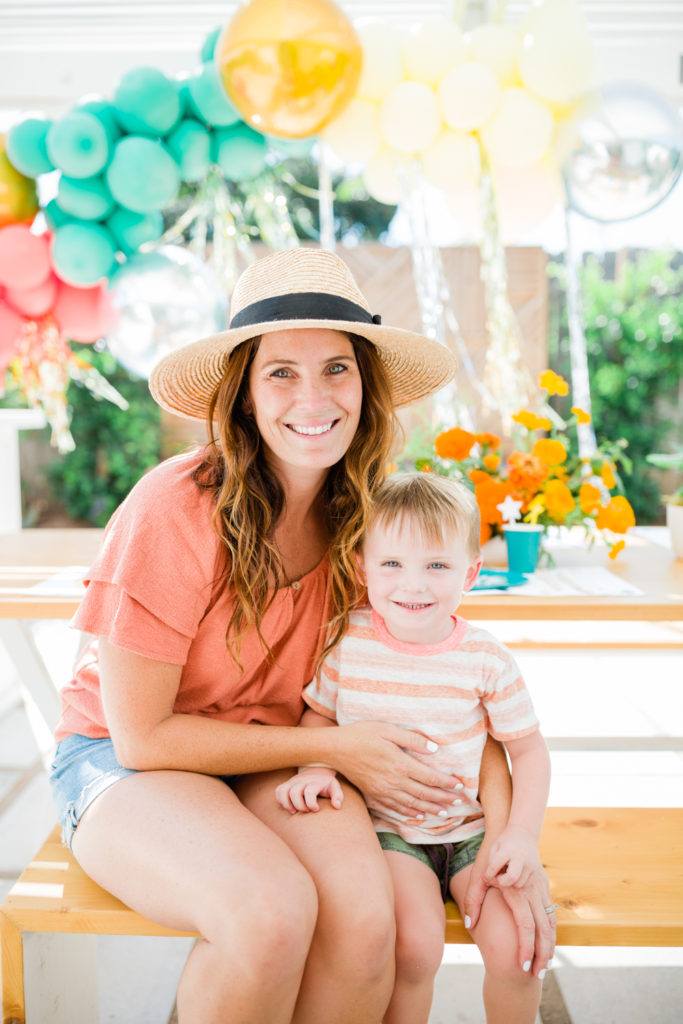 He loves telling everyone he's 3!!!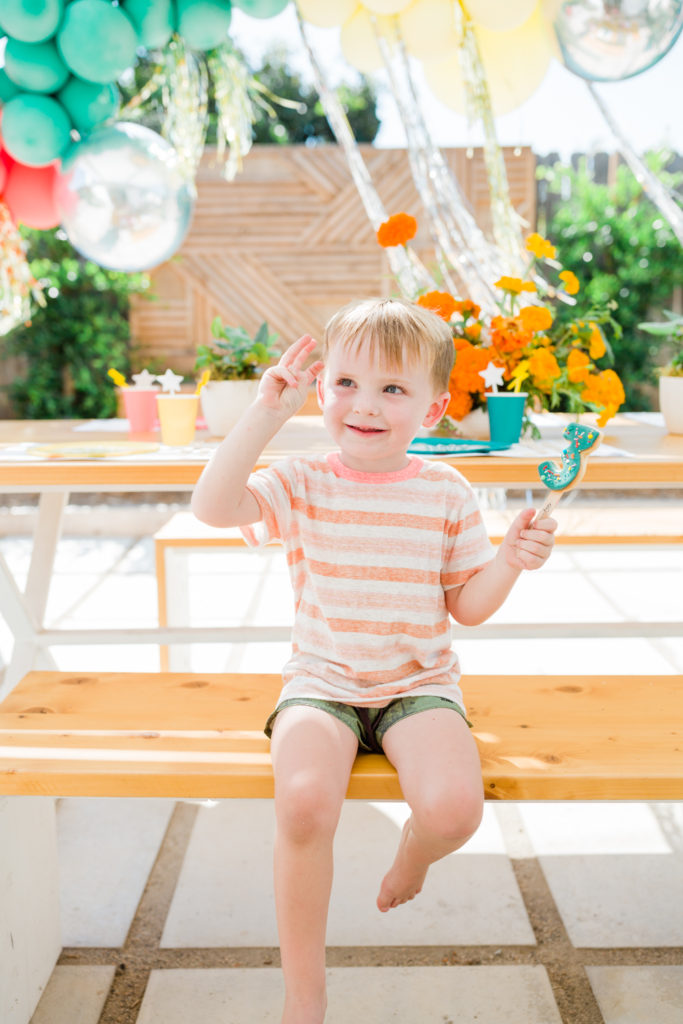 Even big brother got in on a few shots!!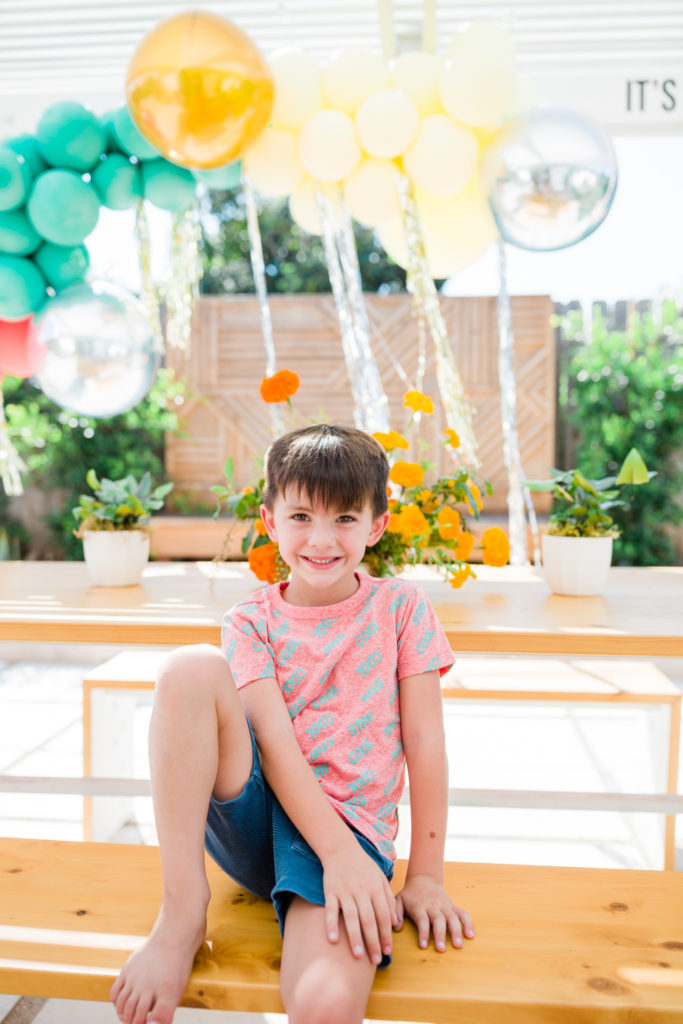 The inside wasn't spared from balloons either! The Pop Shop got my fireplace area really well and I can't get enough!!!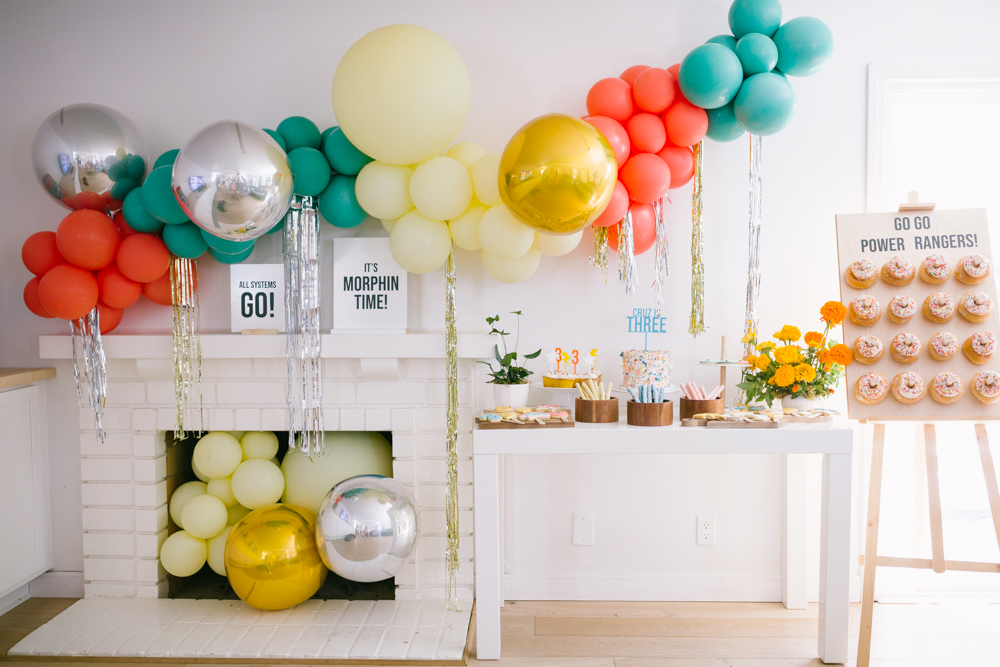 I love how they look like they're coming out of my fireplace and again – all about fringe!!! Plus, more cute signs from Poppy Jack for the win!!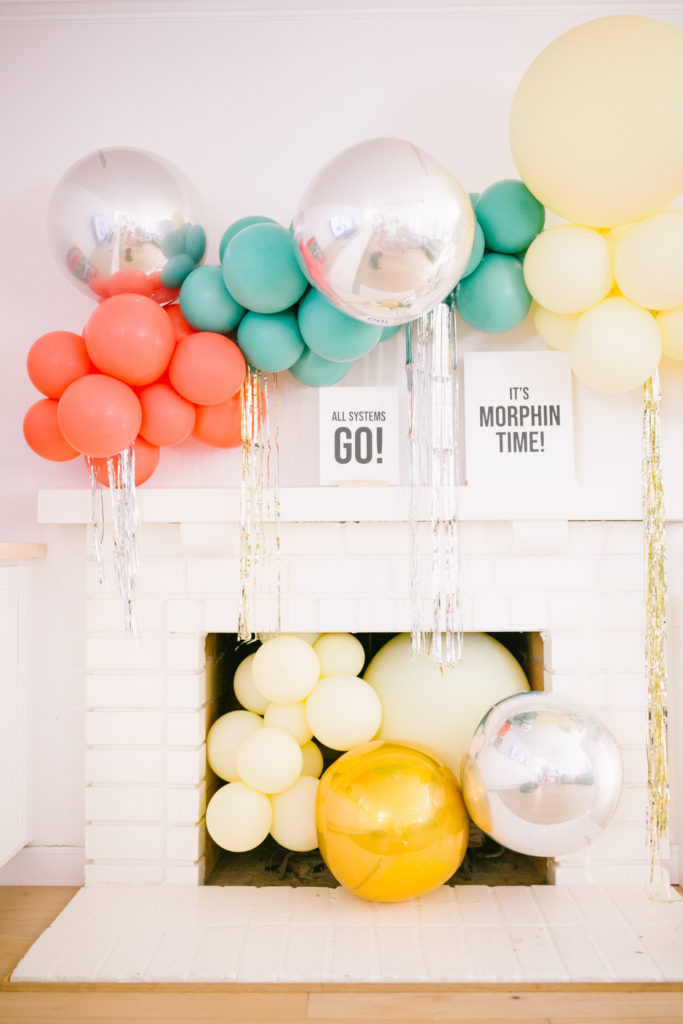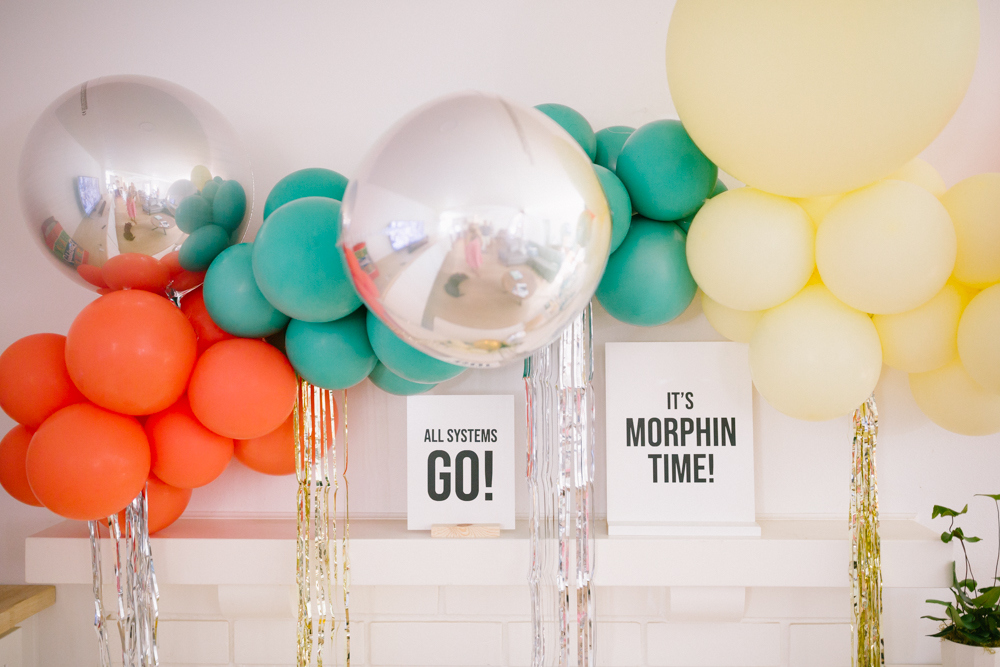 Desserts galore!!! You can never have enough at a party, right?! My friends at Sweet & Saucy Shop dandled the cute cake and frosted pretzels (which are always a hit) and Frost Your Cookie spoiled us with all those amazing cookies! So happy they all got the colors down perfectly!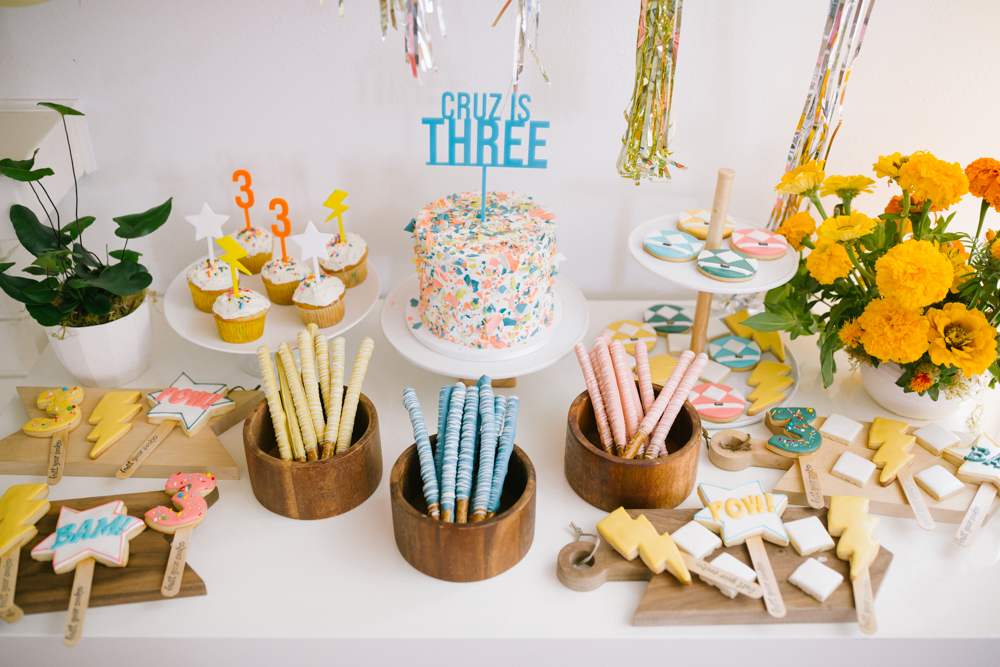 I love this cake! I sent Sweet & Saucy the inspiration and they nailed it! Plus the cute modern topper by Poppy Jack Shop just makes it!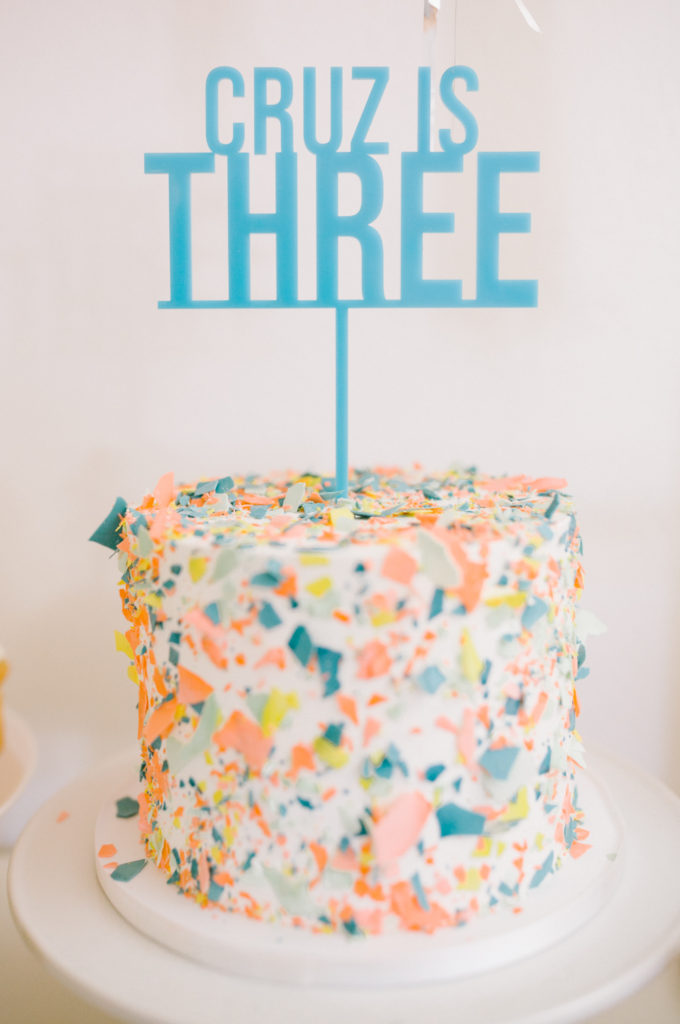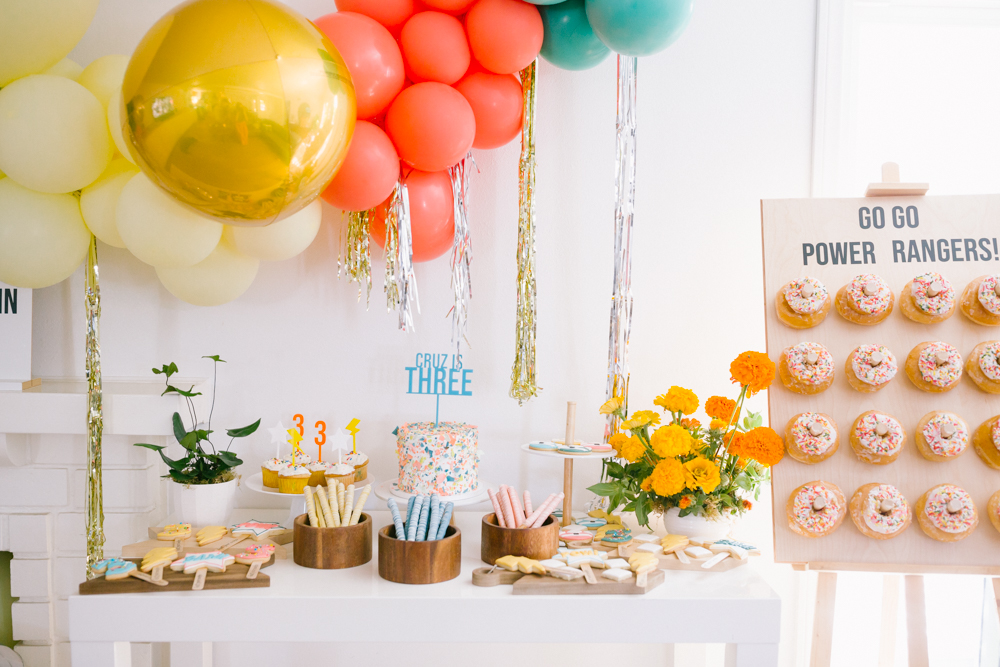 The most perfect Power Ranger Cookies! I really loved doing these colors – I'm not a HUGE fan of red so substituting it with this softer version was nice! Plus, I love that shade of green and adding in the other colors just completes it!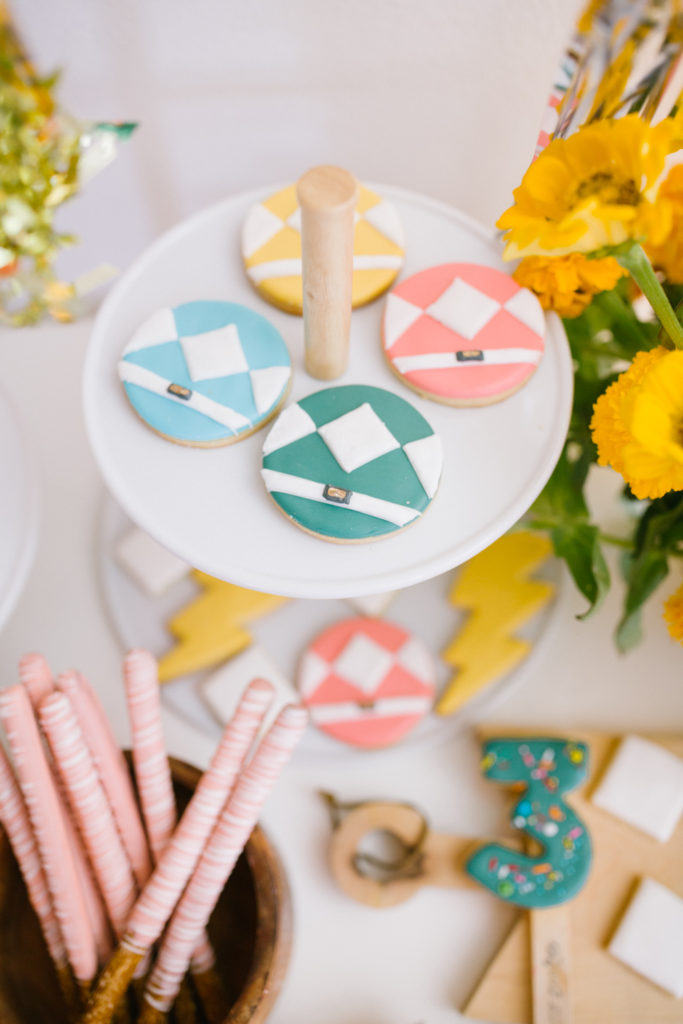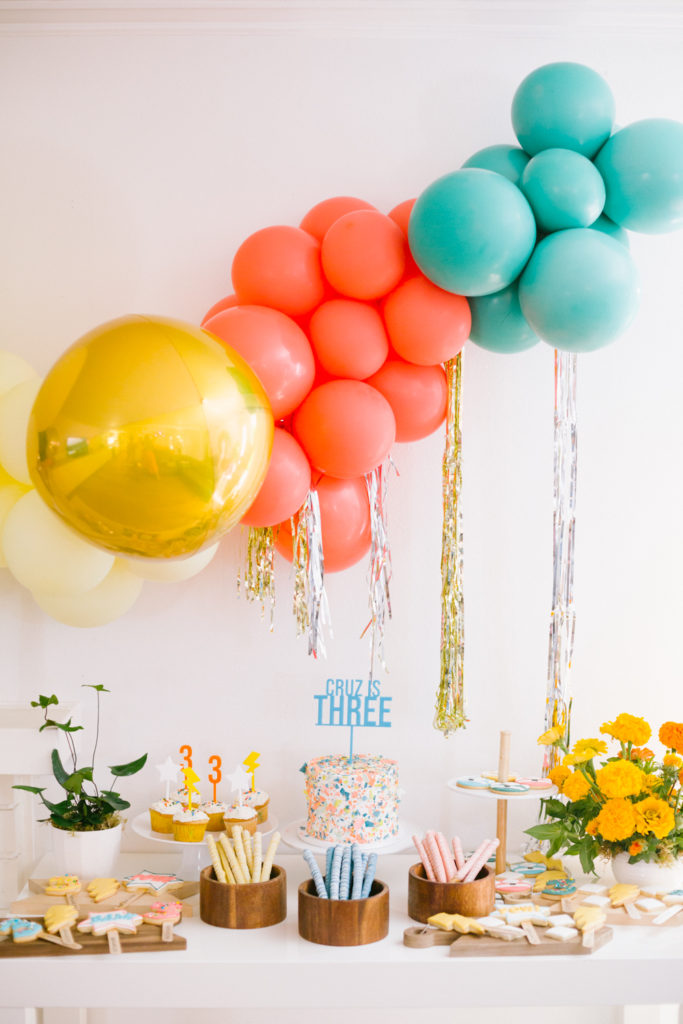 Frost Your Cookie really outdid herself this time! I love all of these adorable details, especially the 3's!!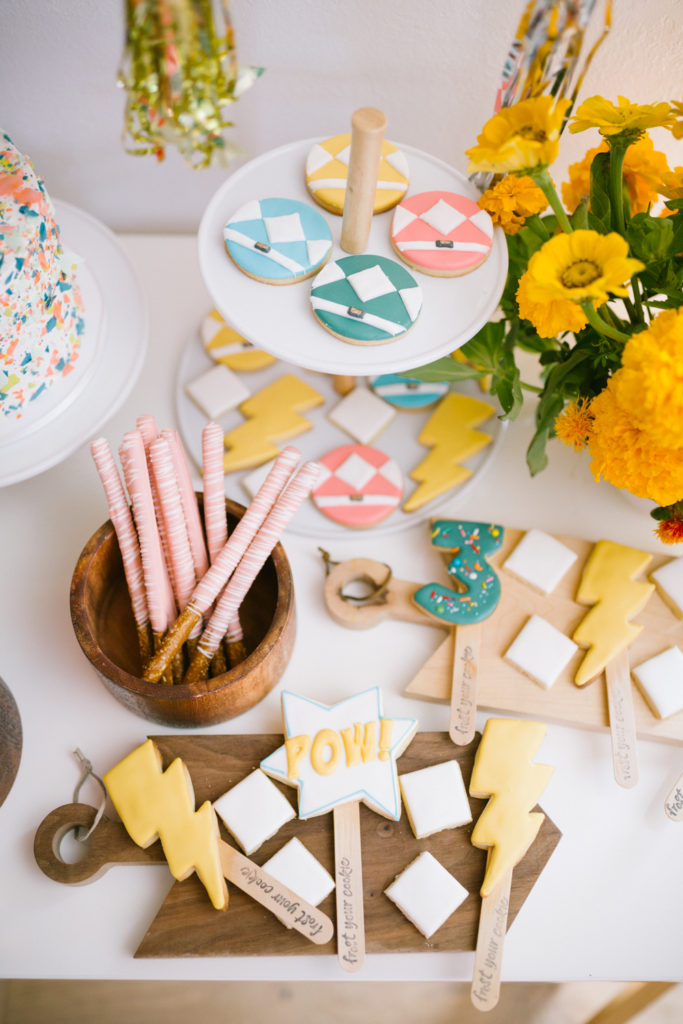 My boy Cruzy loves him some donuts so I thought why not have a donut wall too?! Coogee Studios makes the best ones, we use them for events all the time, so I got one of my own!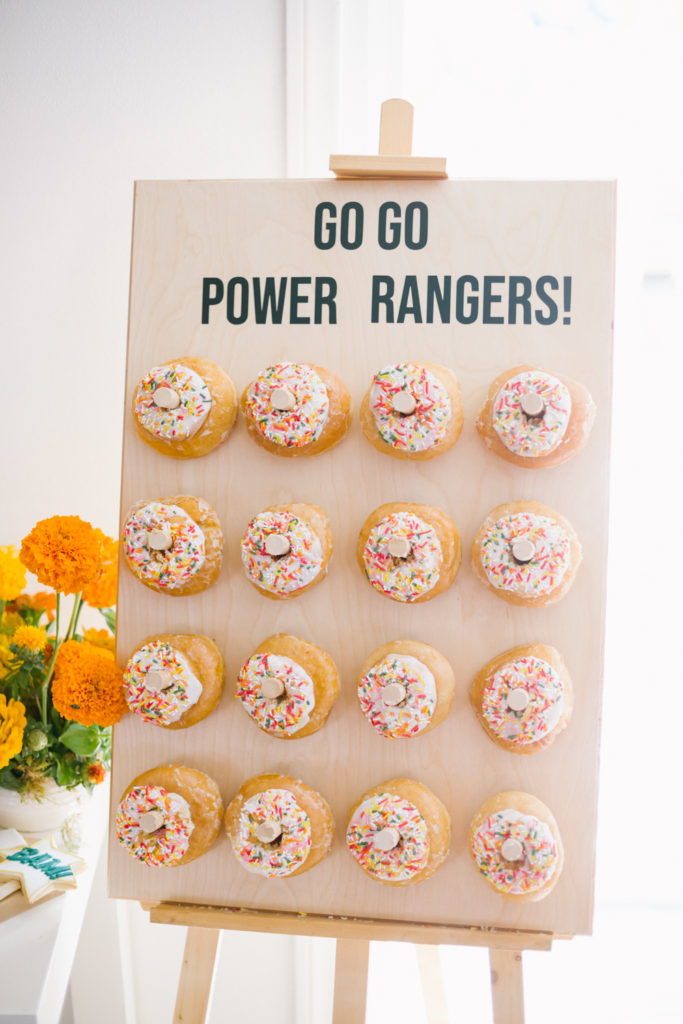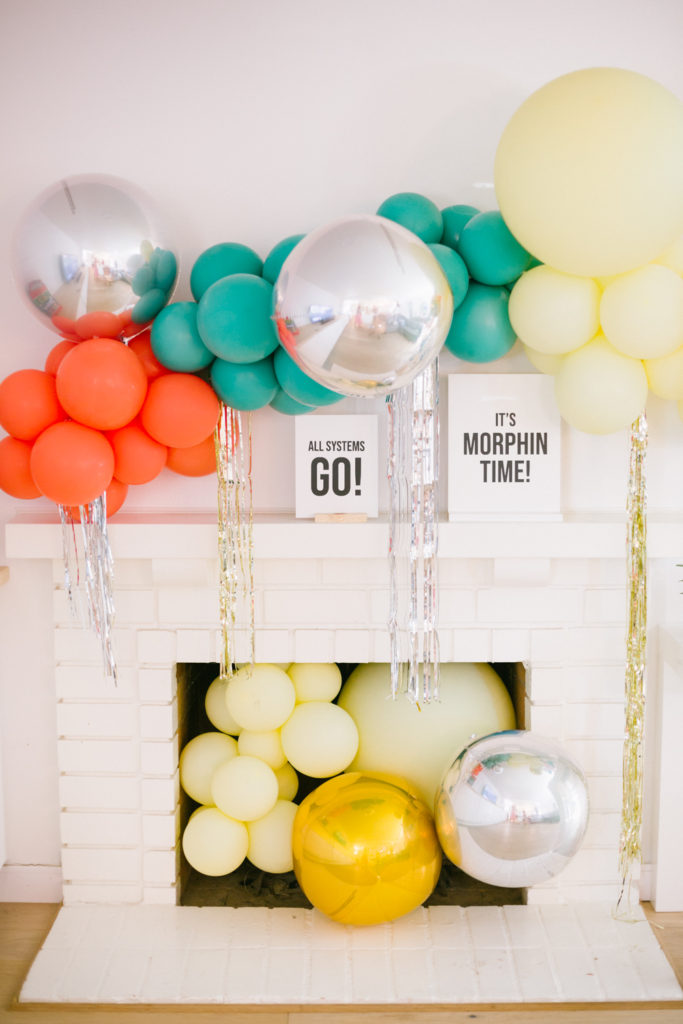 For a craft we had a slime station! Kid's could make slime in different colors to take home and there were also mini energems for them to put inside… If you don't know what an energem is google it people – it's Power Ranger talk, ok?!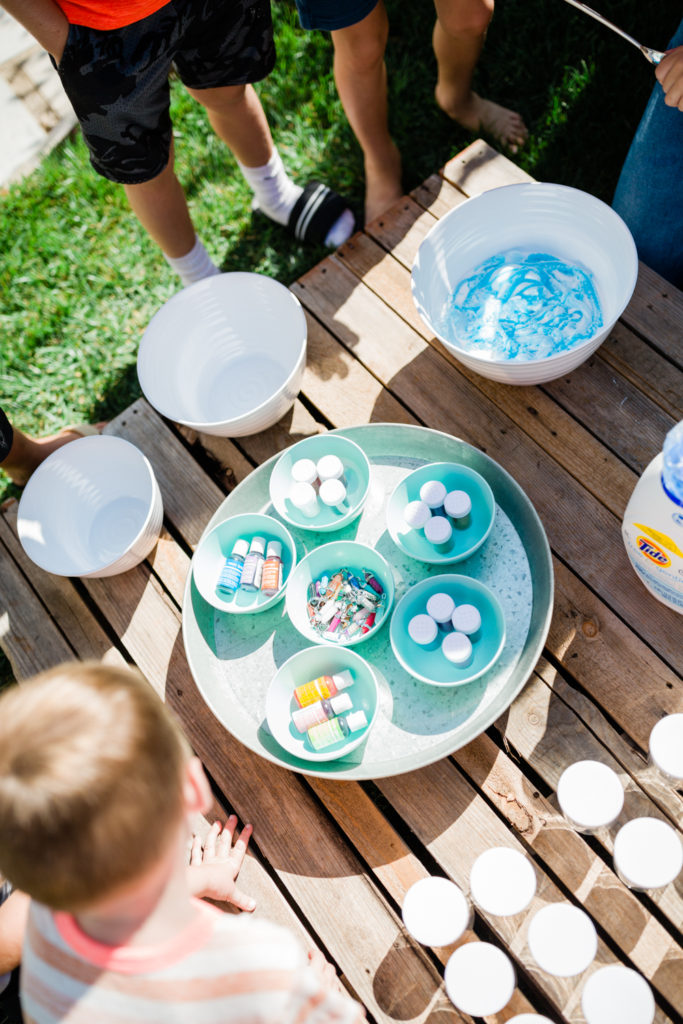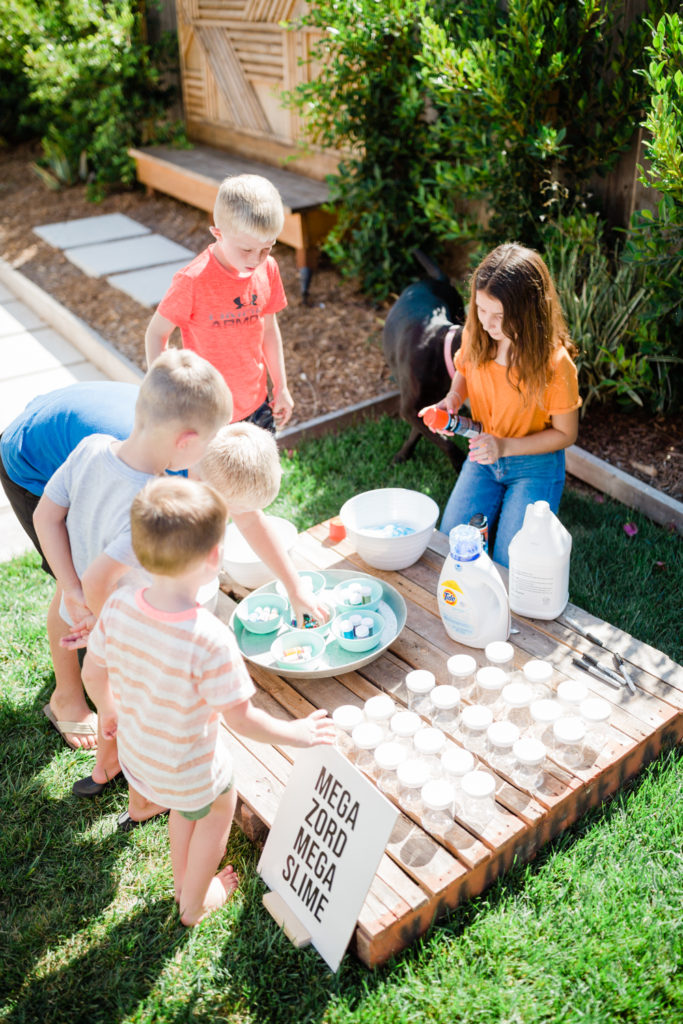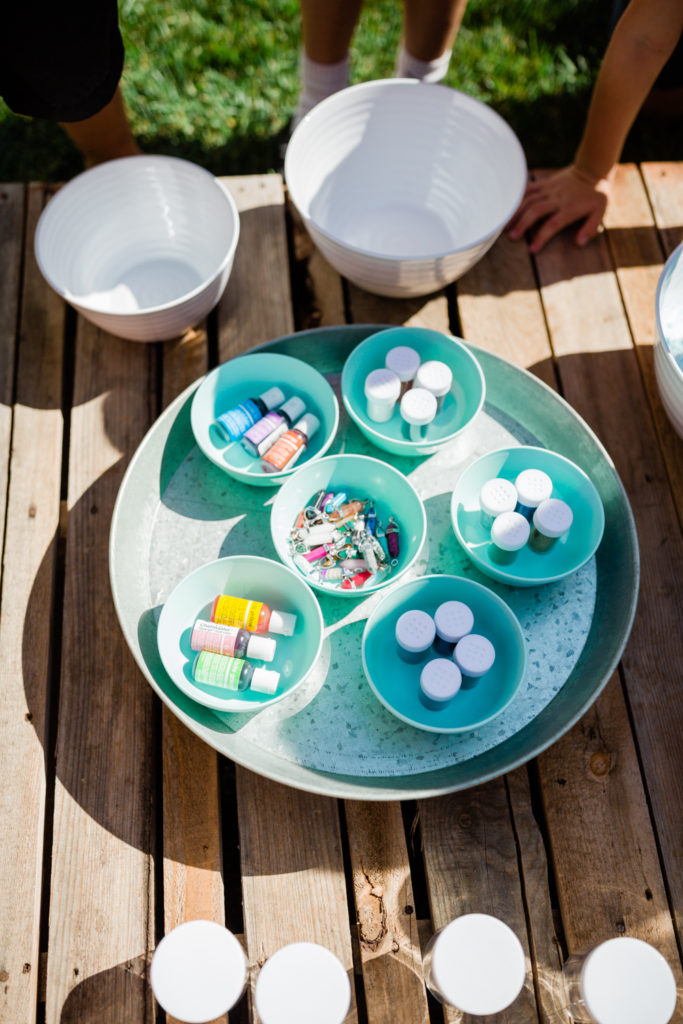 My husband was very anti slime for the party – we haven't had the best experiences with it in our house. However we found a recipe, courtesy of our babysitter, that was safe and wouldn't ruin any clothes. So the parents could rest assured all was well, and nobody would hate me, yay!! Plus, our amazing babysitter Rubi was on hand to help all the kiddos!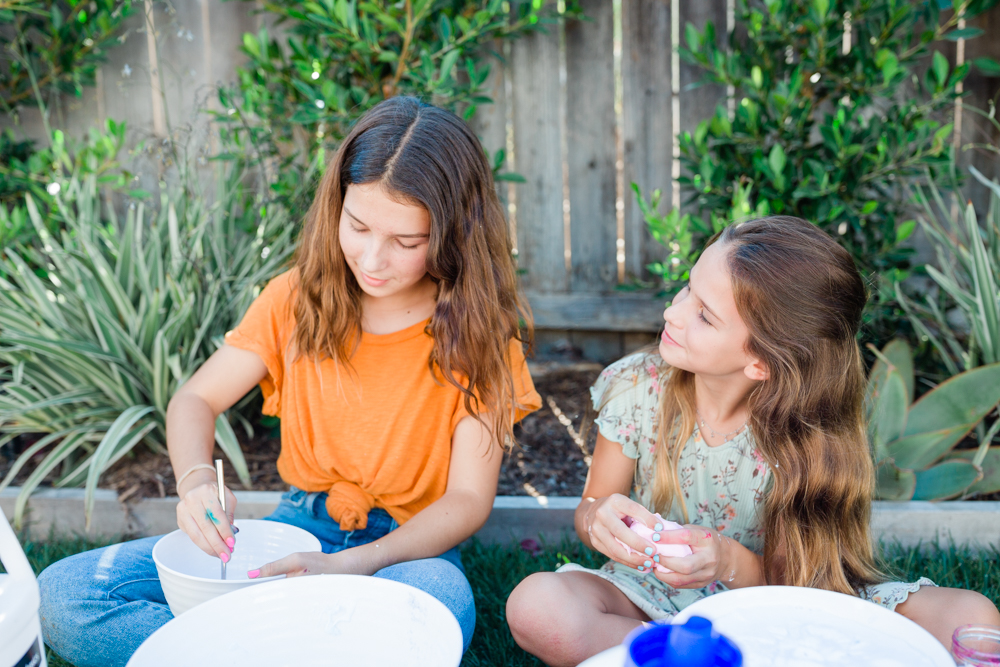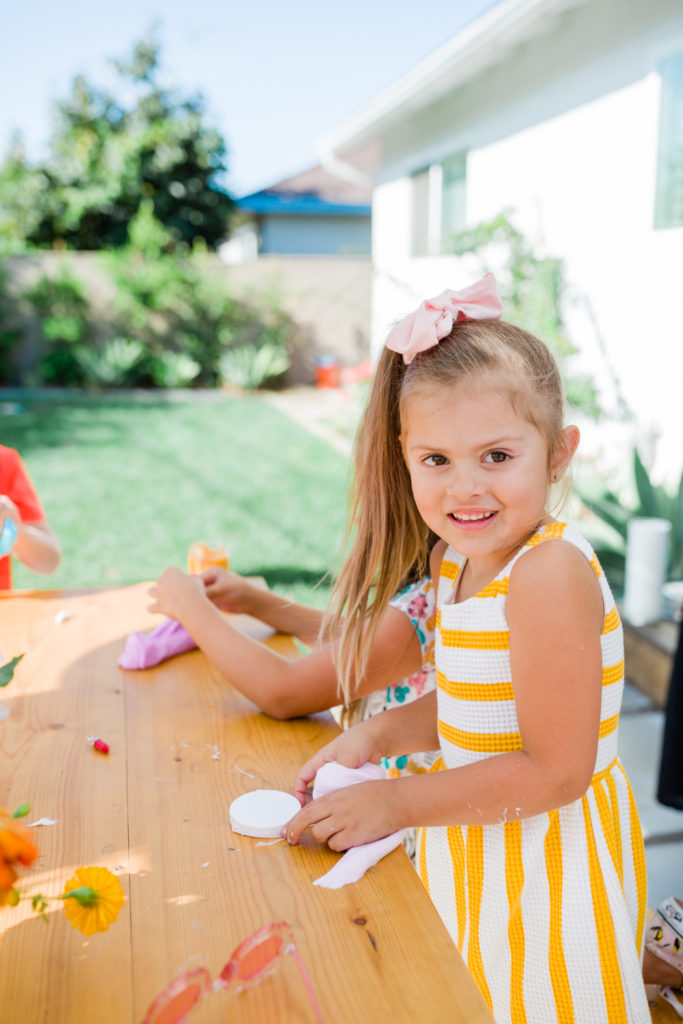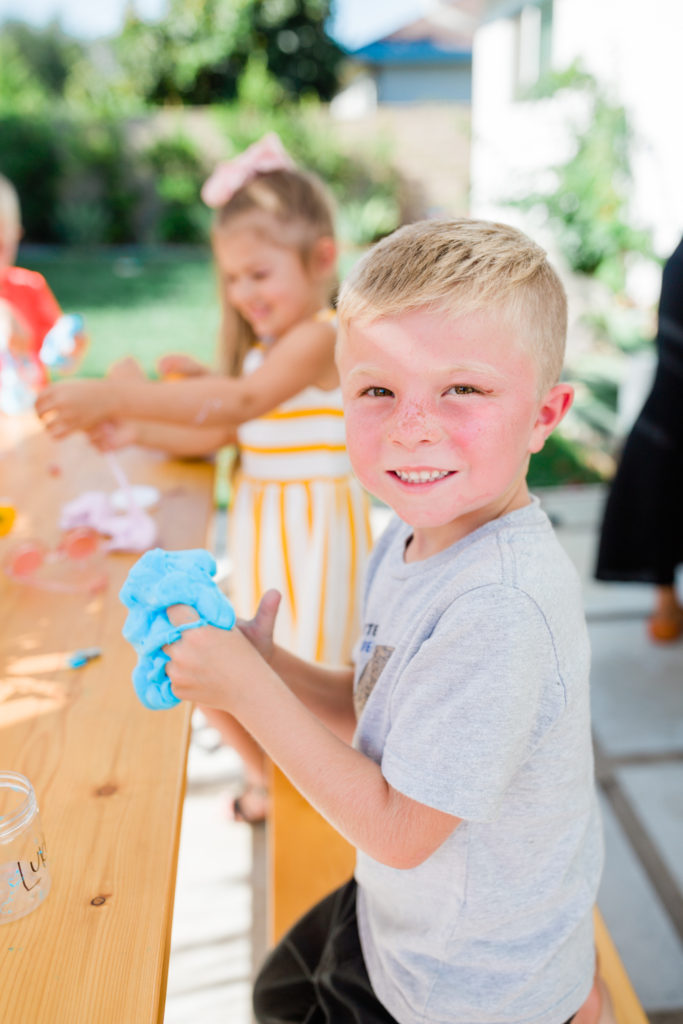 Yep… We had a Power Ranger at the party!! We've always had great experiences with characters coming to our parties, however this time was… different. Haha! It wasn't too bad, just funny… I can only laugh now but the kids had fun, and that's all that counts!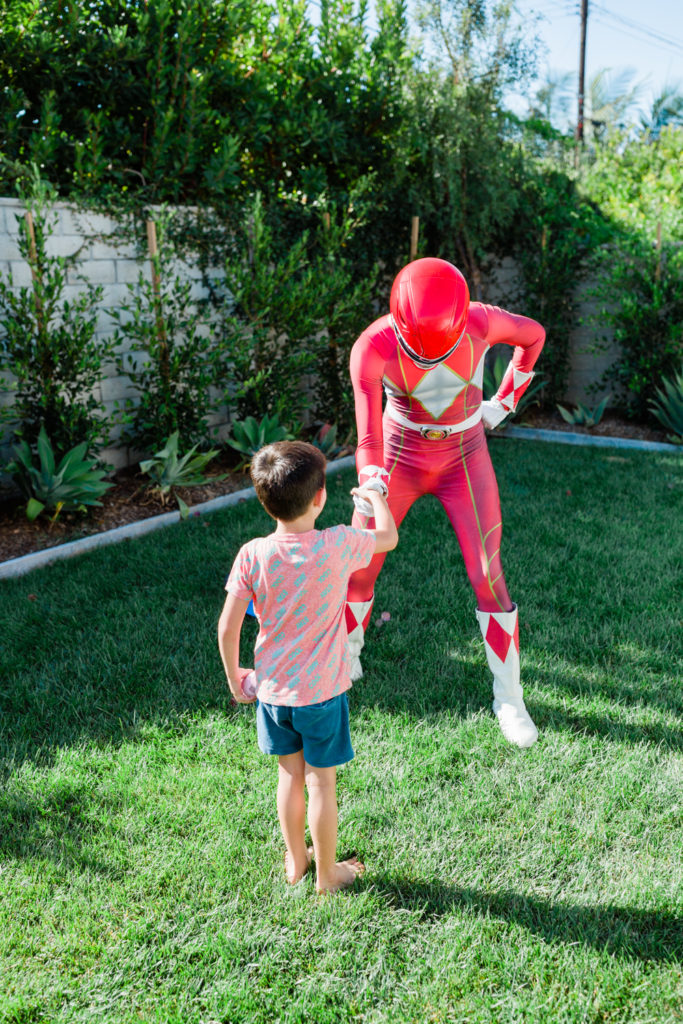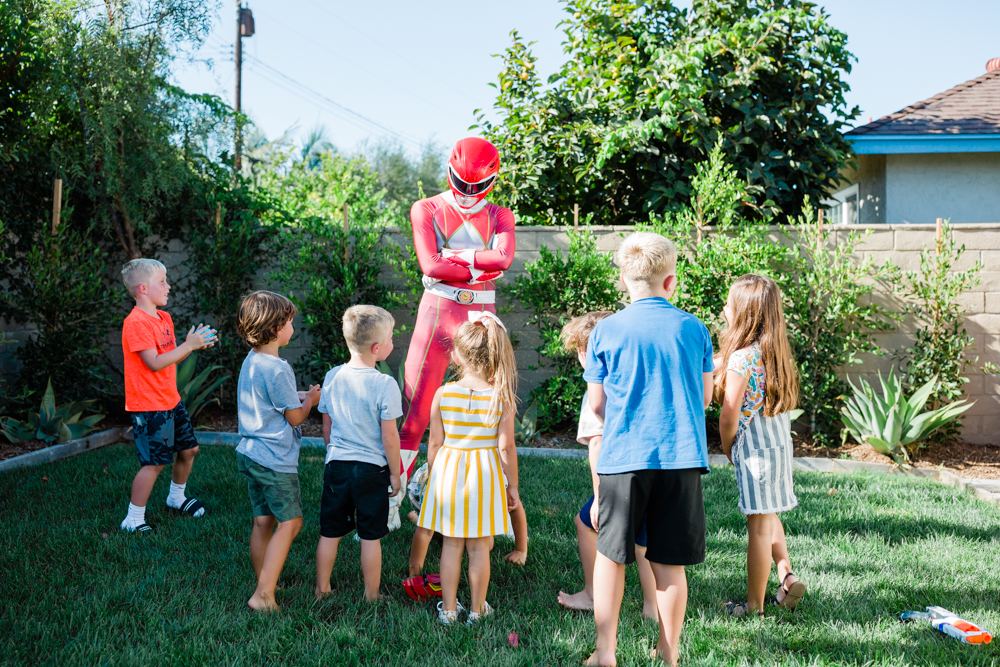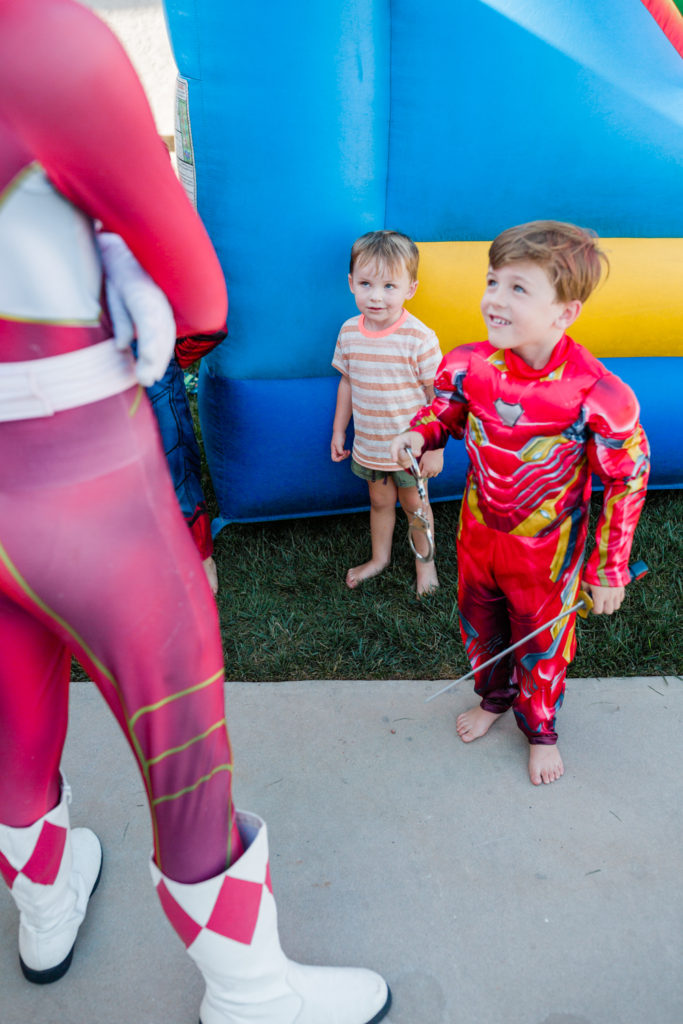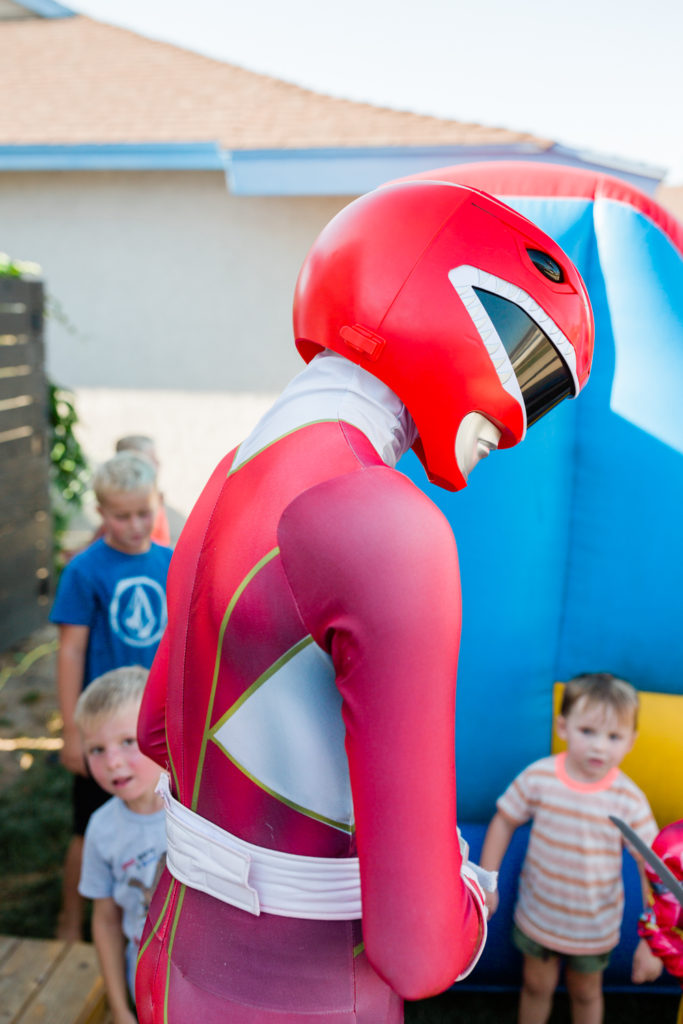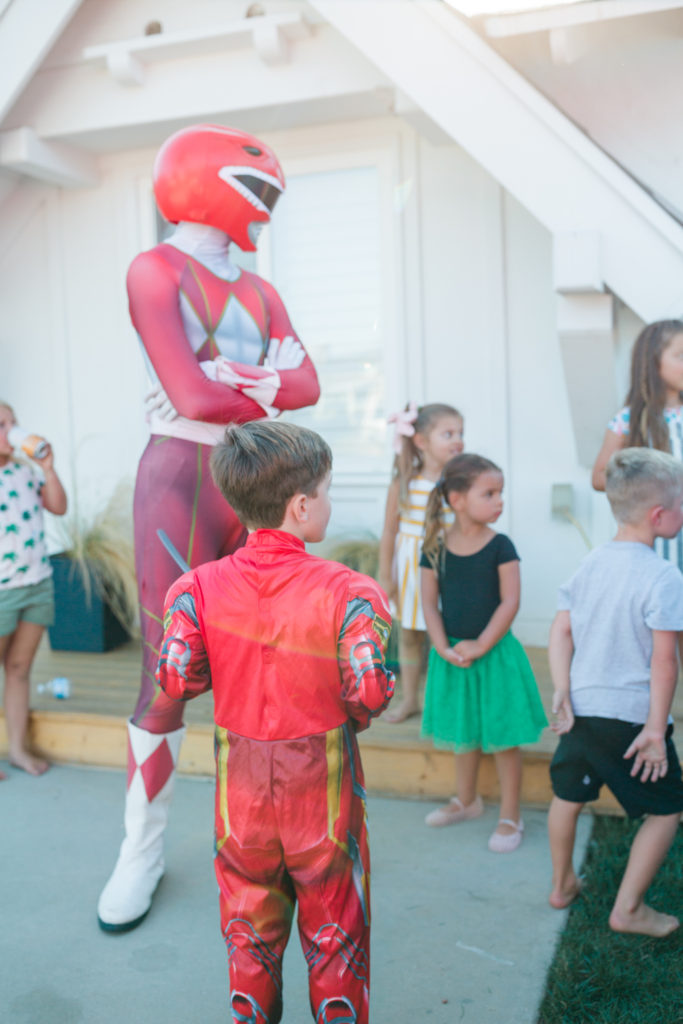 All our little guests had a blast! This was a more mellow party for us, and I have to say it was nice! Less people than the average Kazas party due to it being on a holiday weekend – but it was perfect! Here's little Rooney, the happiest baby on the block!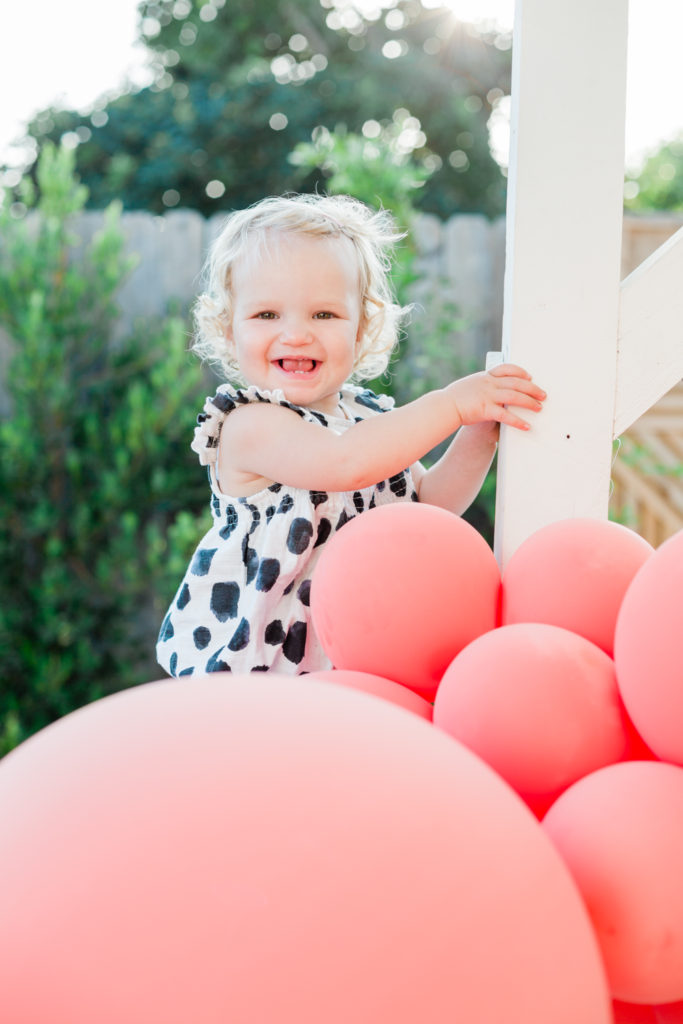 Sweet Leo looking oh so handsome!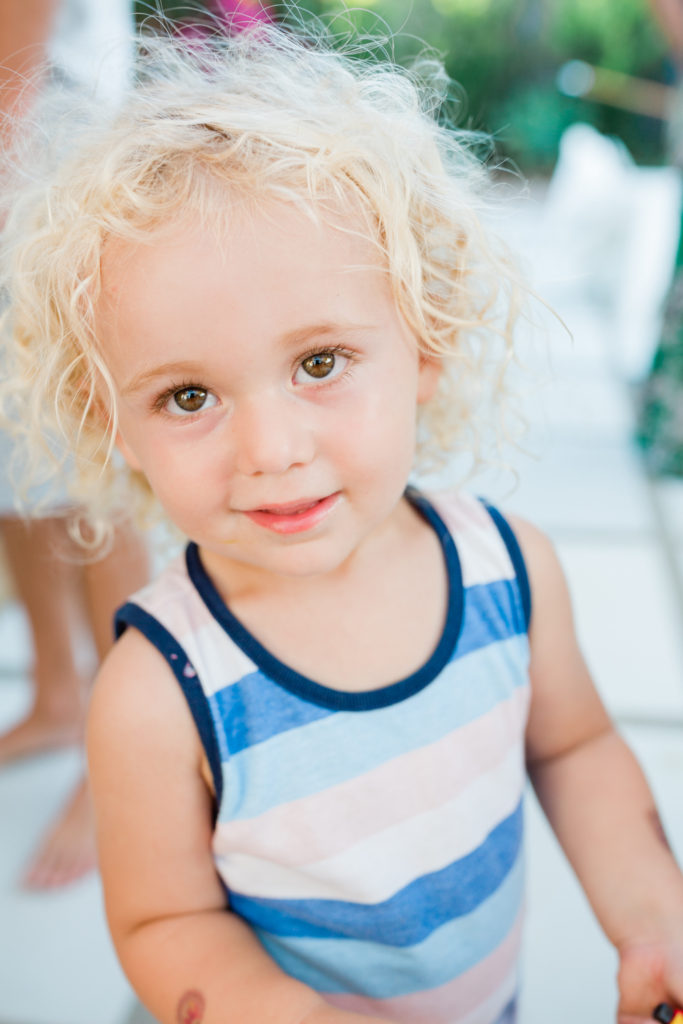 My sister Janna and my nephew Auggie – THE CUTEST GUY!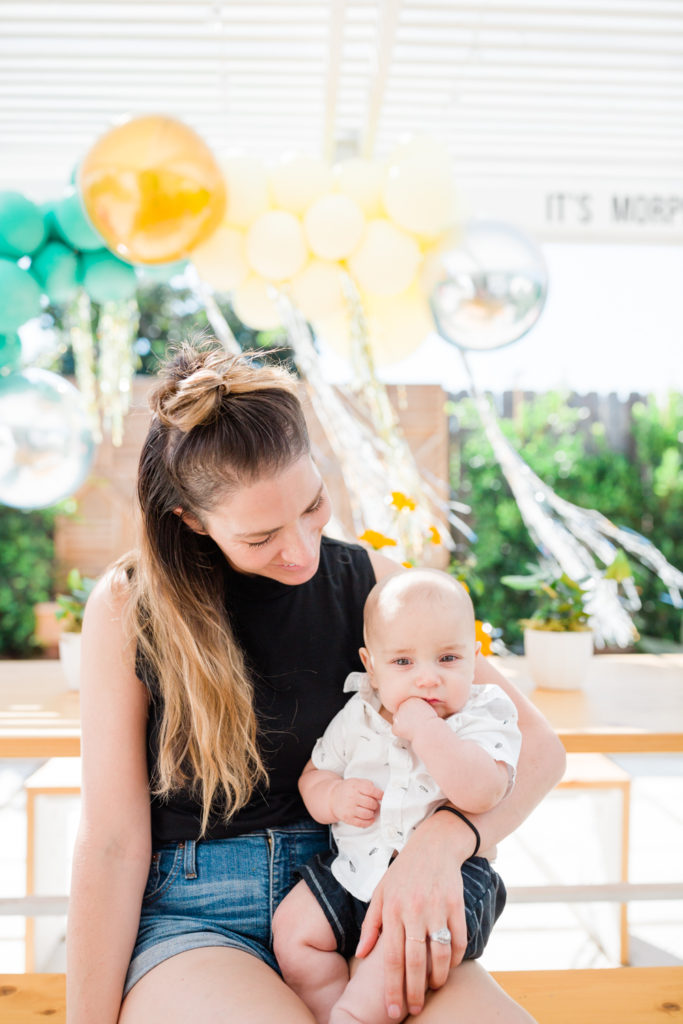 And my girl Penny enjoying her donut!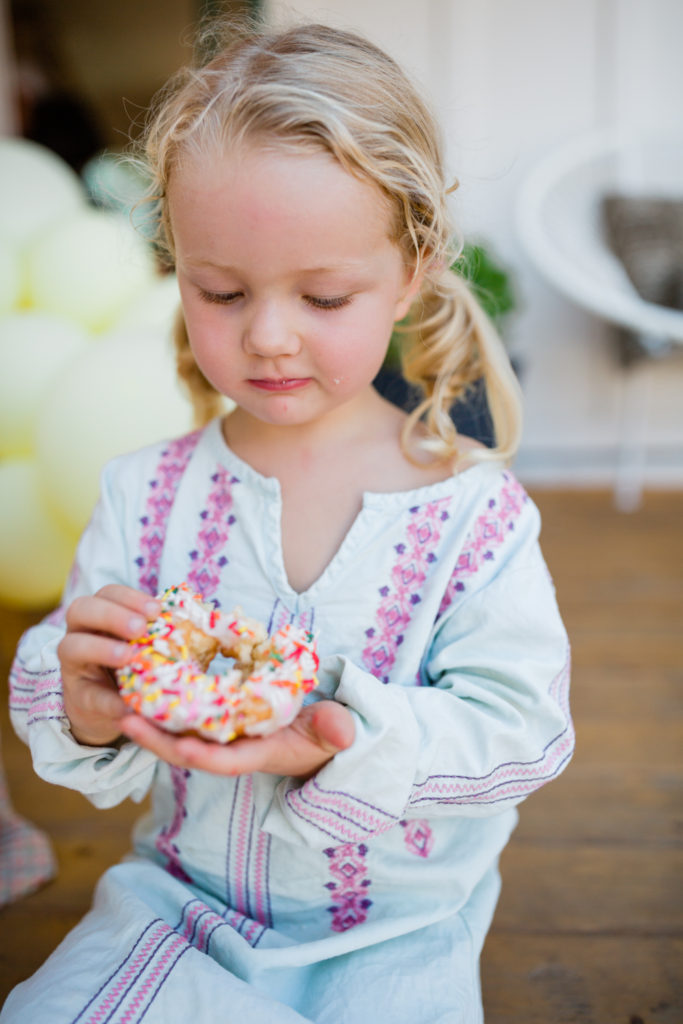 One more of Auggie because his rolls!!! And he got his first tooth a week later!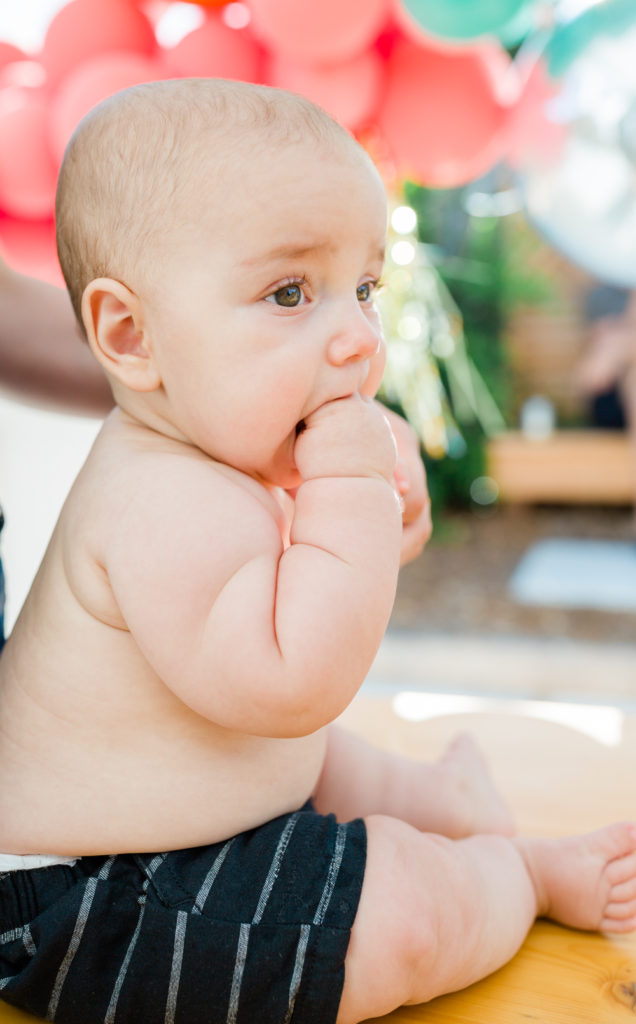 It wouldn't be a party without a piñata!!!!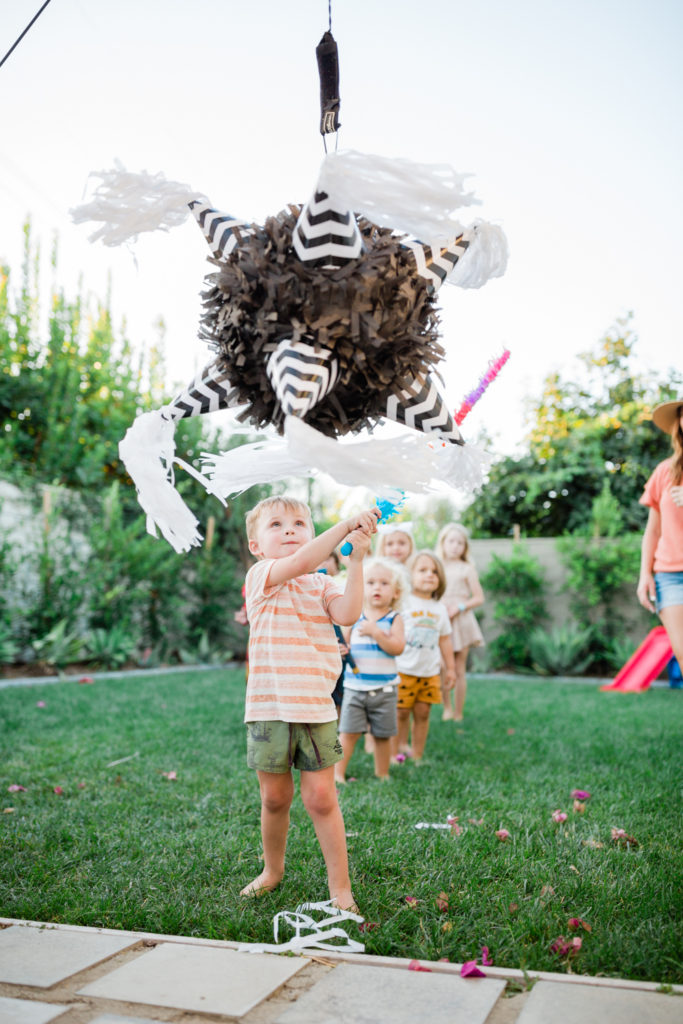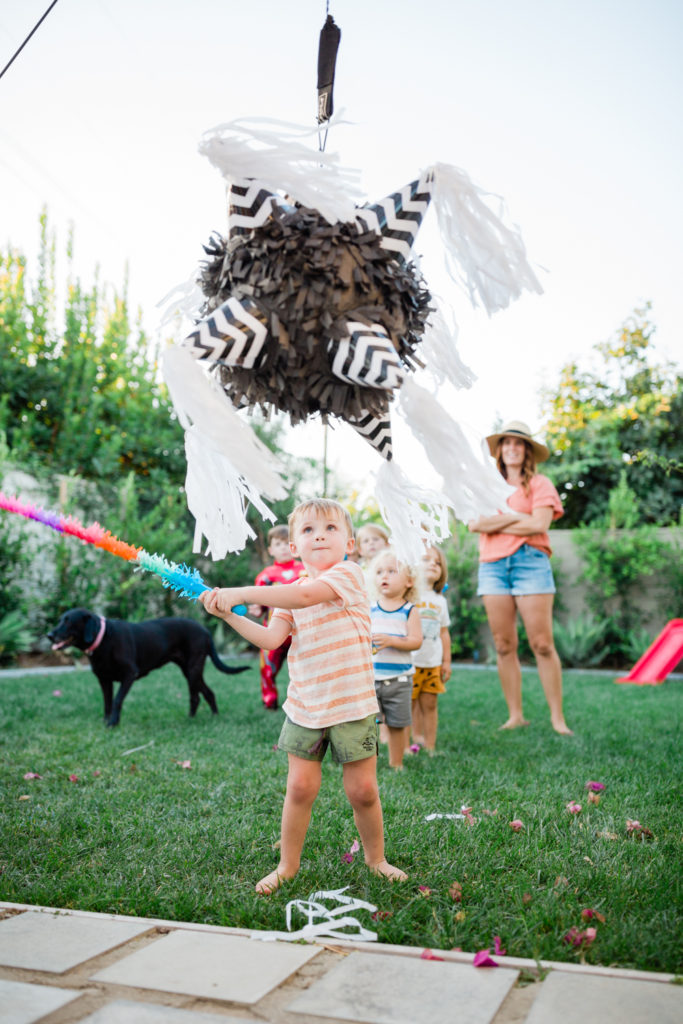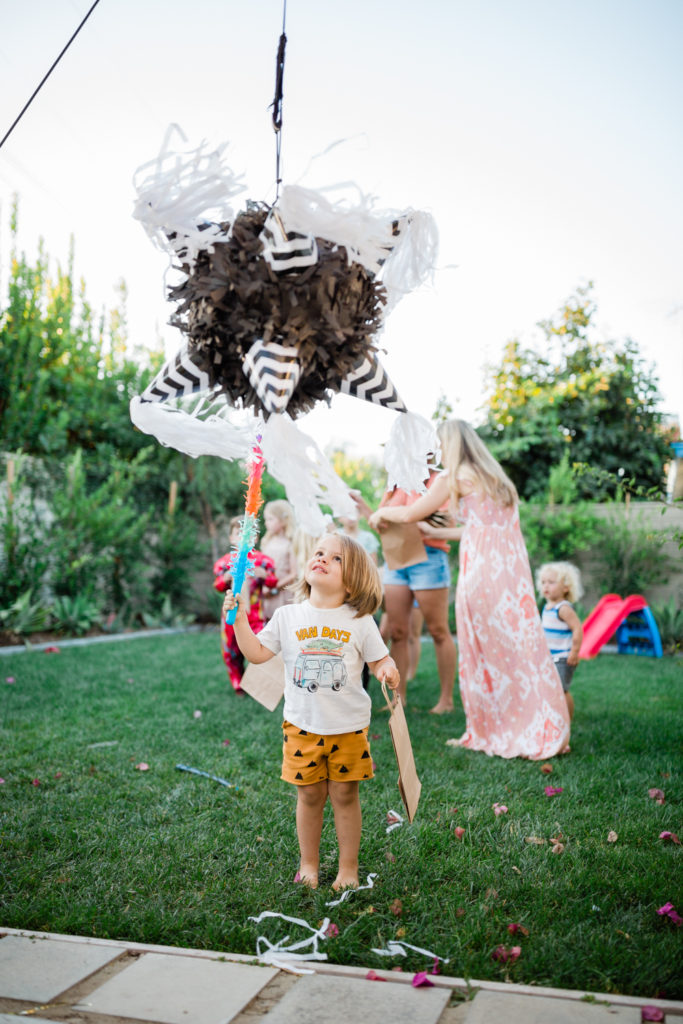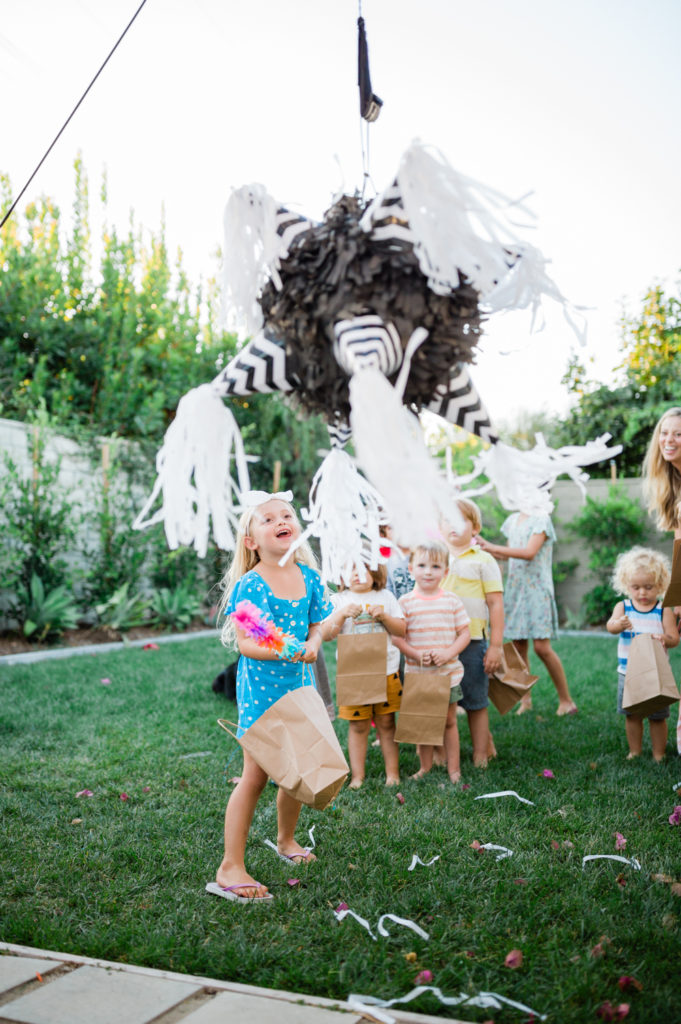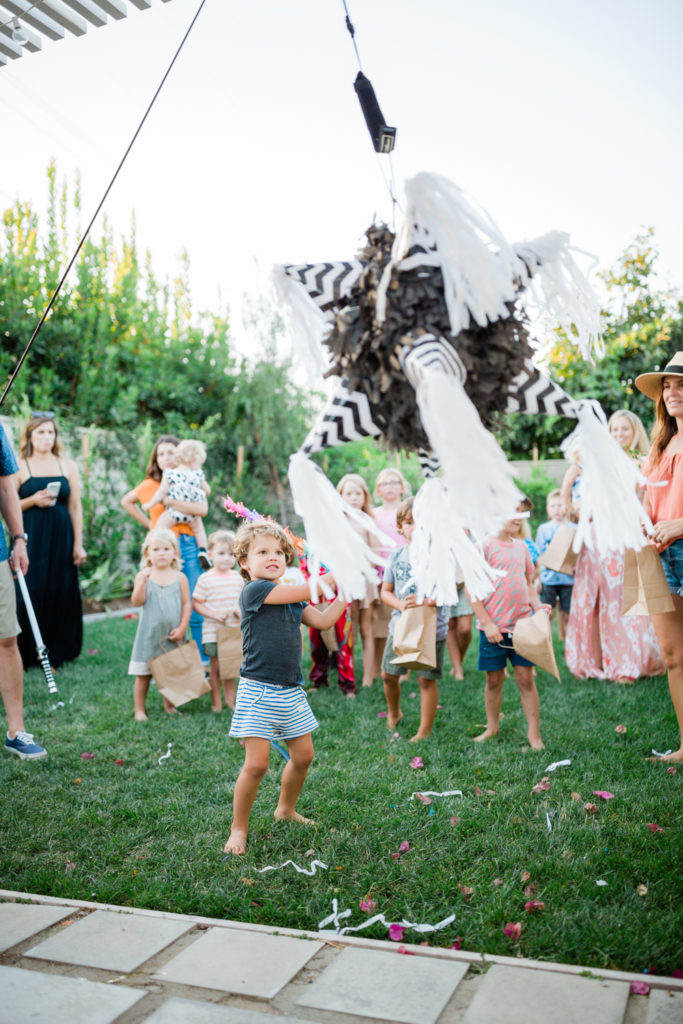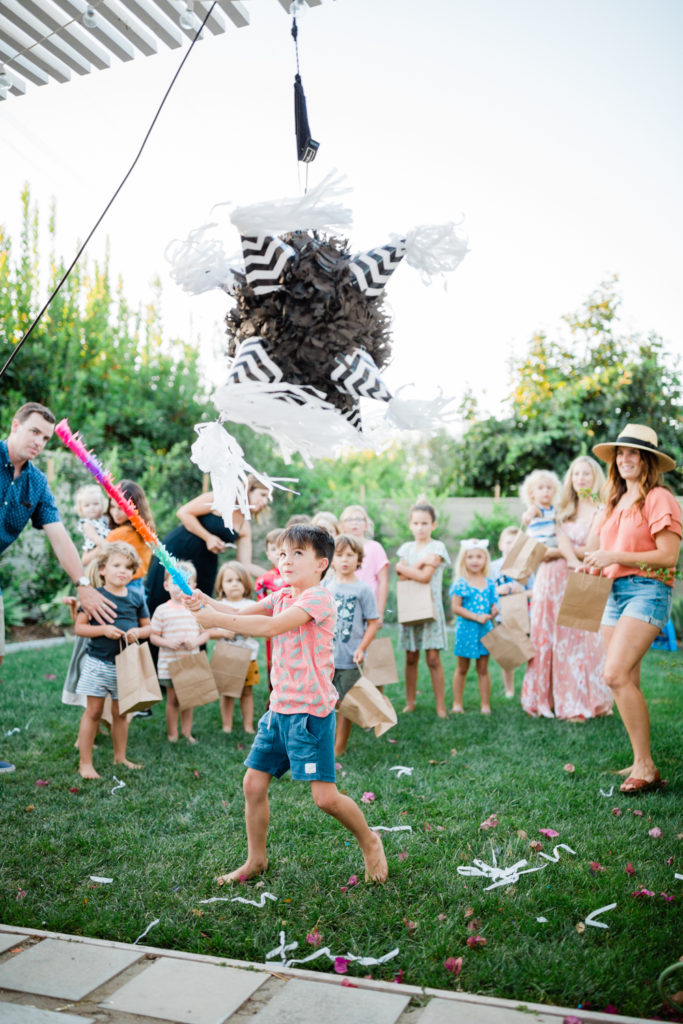 Cake time!!! This was our only family photo, haha! My husband had to work that day but he made it in time to light the candles… That Cruz kept blowing out before we could sing, ha!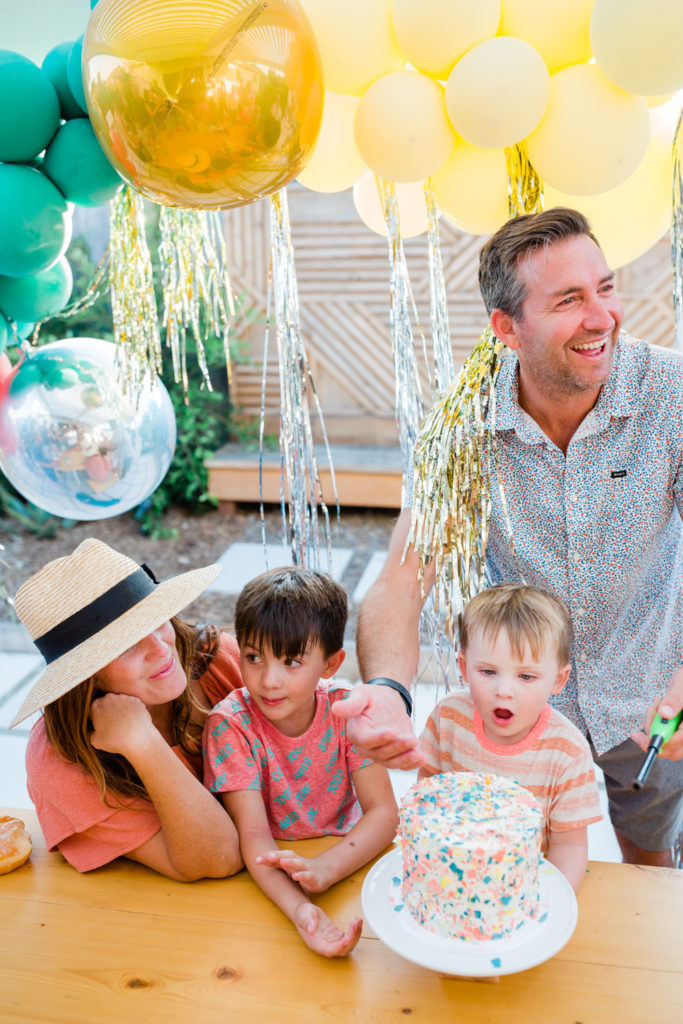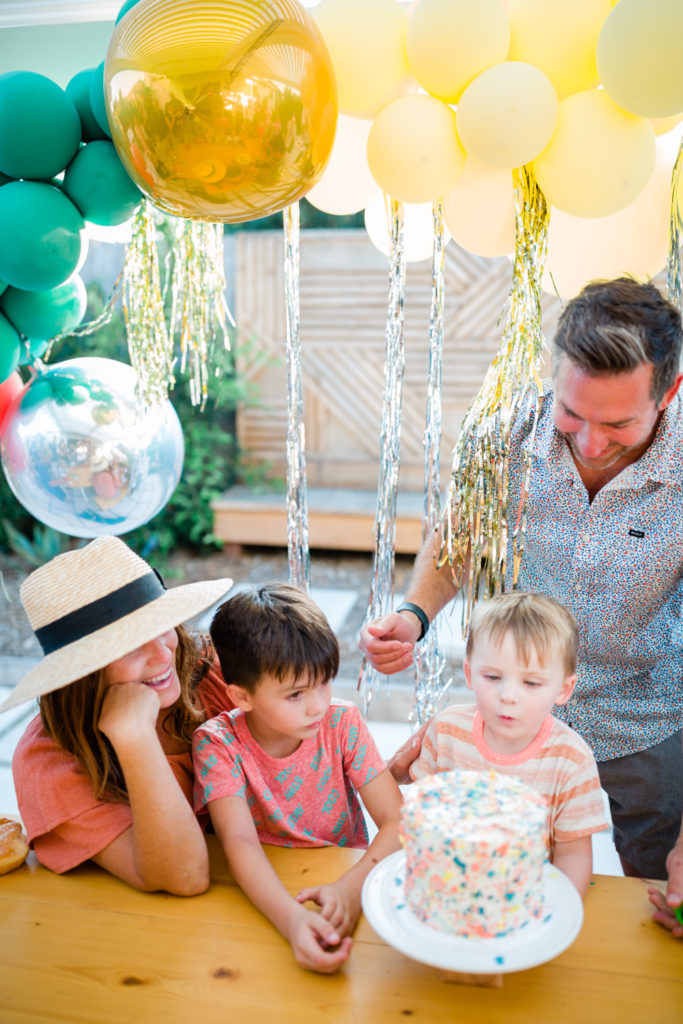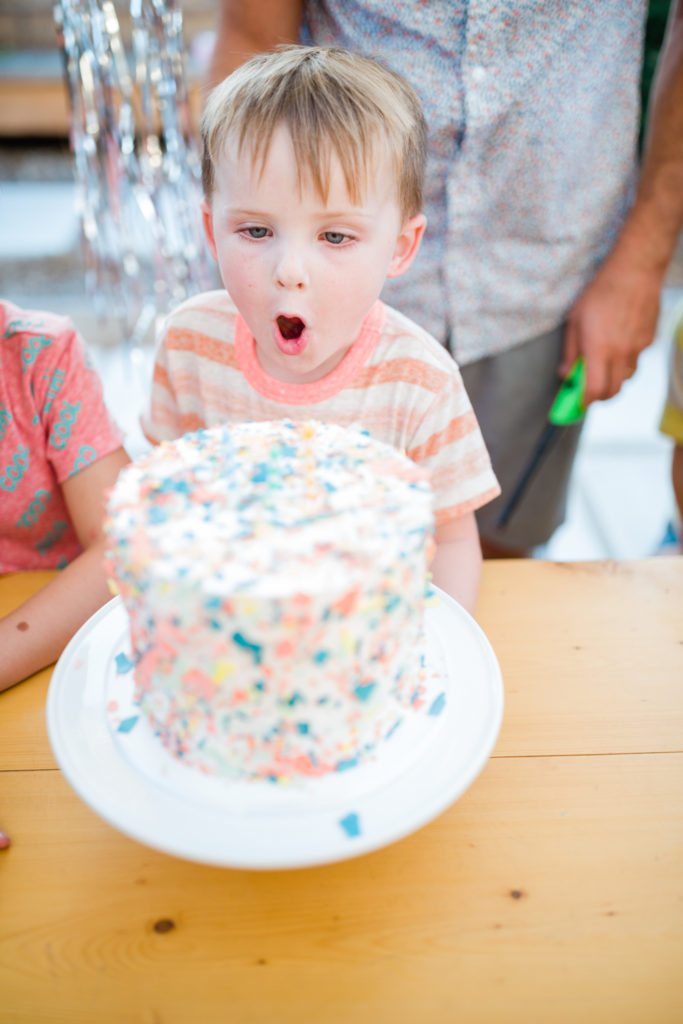 He's the cutest!!!!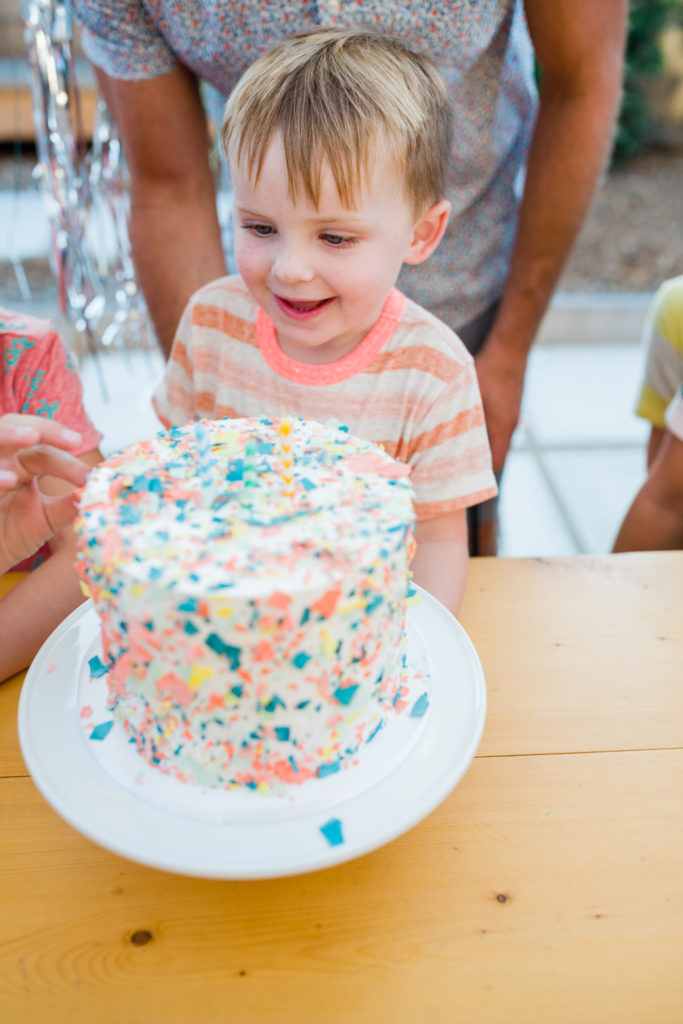 Happy Birthday Cruzy! I love you so much!!
xx
Jacquelyn