Not only is this pasta really easy to make, but it's so good! Everyone in the house will love it! Plus, it's color changing! Yes! During the month of October, I like to get a little bit more festive with my cooking. Last night, I made Halloween chicken noodle soup by dying the bow tie pasta black and cutting pumpkin shapes with the carrots. Super fun to get the kids involved too! But, the hit of the house has been this magical pink pasta! I told my daughter is princess pasta, and she had two bowls. So how does this all work? Well, let me get my chemistry knowledge on for you! Purple cabbage is an indicator, which means that it changes colors when it's introduced to an acid like lemon juice which will make cabbage-water pasta bright pink. 
So fun right! 
Photos by Dayna Studios
---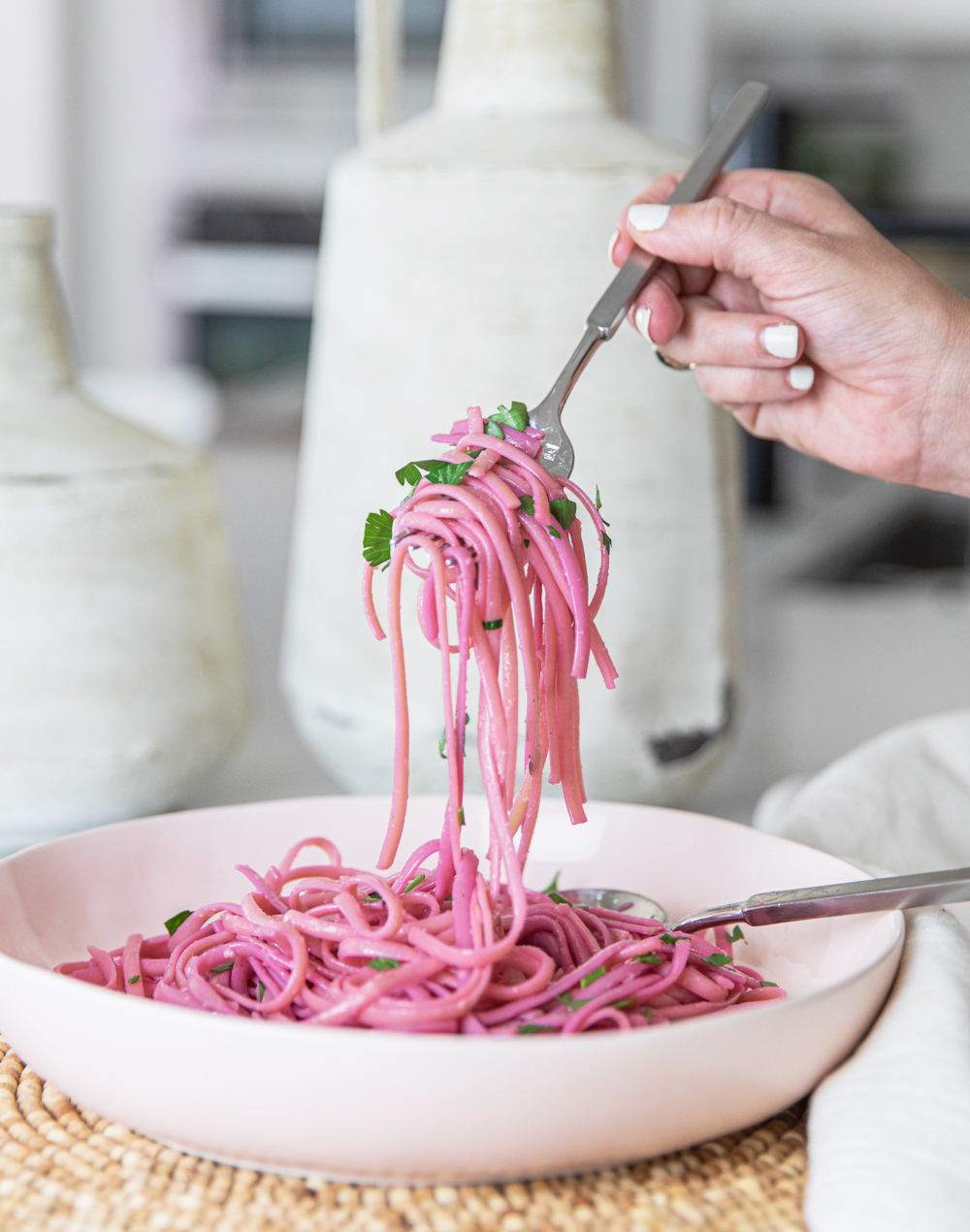 Magical Color-Changing Pasta
SERVES: 4 people | PREP: 10 MINUTES | COOK: 10 MINUTES
W H A T   Y A   N E E D!

1/2 medium head purple cabbage, cut into large chunks
1/2 lb. fettuccini
1/4 cup olive oil
1 shallot, minced
3 small cloves garlic, minced
1 lemon, juiced
Salt + pepper
Pasta water
Fresh parsley
Parmesan
Lemon zest
Red pepper flakes
B U S T   O U T:
Medium saucepan
Colander
Skillet
Tongs
---
I N S T R U C T I O N S

Fill a large pot 3/4 the way up with water. Add your cabbage, and set over high heat. Let the water come up to a boil, cover with a lid, reduce to medium heat, and let cook for about 20 minutes. You will instantly see the water turn purple. 
Carefully remove the cabbage with a pair of thongs. Toss out immediately, the cabbage will smell up the house. 
Bring the water up to a boil again, adding a large pinch of salt. Then add your fettuccini, and cook according to package instructions. I cooked under al dente since the noodles will go back into the pan with the sauce. 
While your pasta is cooking, make the sauce. I actually doubled this sauce, so I would have some for later in the week, its a good one! Heat a medium-large skillet over medium heat. Add the olive oil and shallot, and sauté for a minute or two. Then, add the garlic, and cook for another minute. Add the lemon juice, and season with salt and pepper. Turn off the heat and let your pasta finish cooking. Be sure to stir it so it doesn't burn. If your sauce gets too thick, then add some pasta water. 
Once your pasta is al dente, use tongs to add it to the sauce. This is where the fun comes in! The kids will love to see the noodles go from purple to bright pink! Then, top your pasta with all sorts of yumminess like red pepper flakes, parmesan, lemon zest, and some pepper! 
Photos by Dayna Studios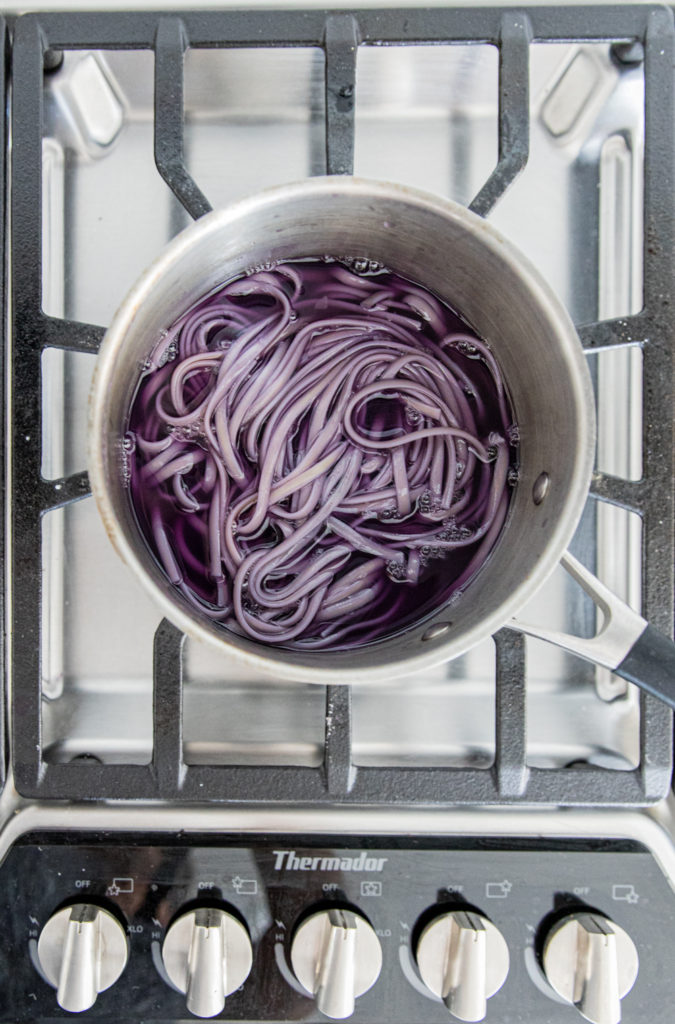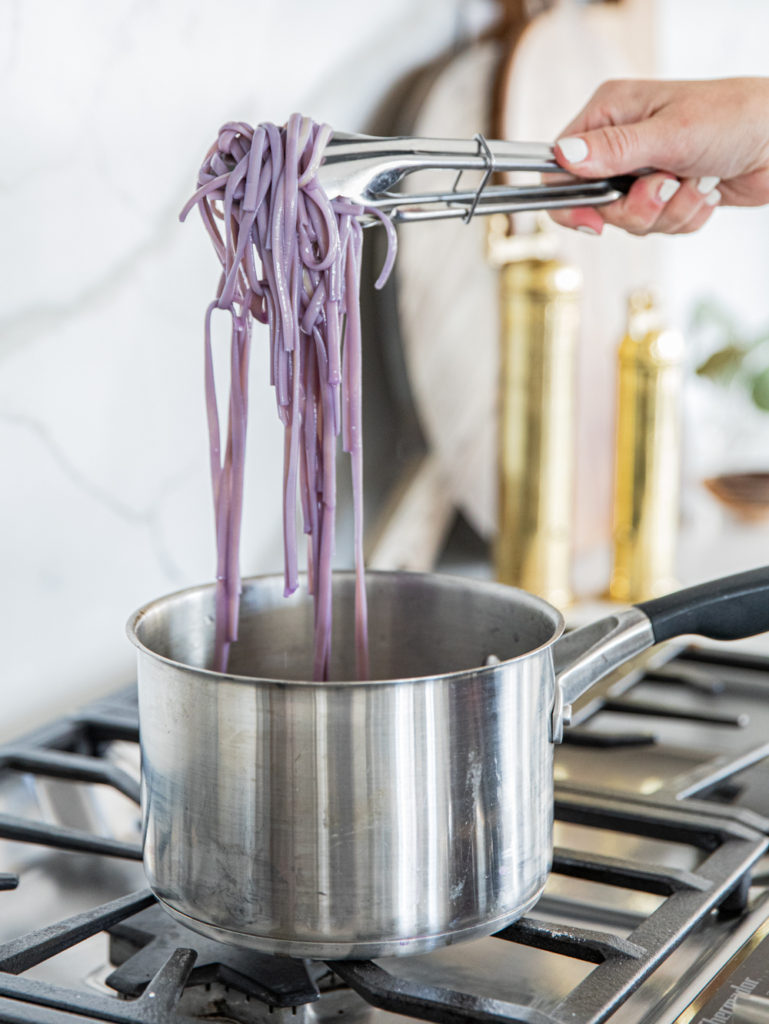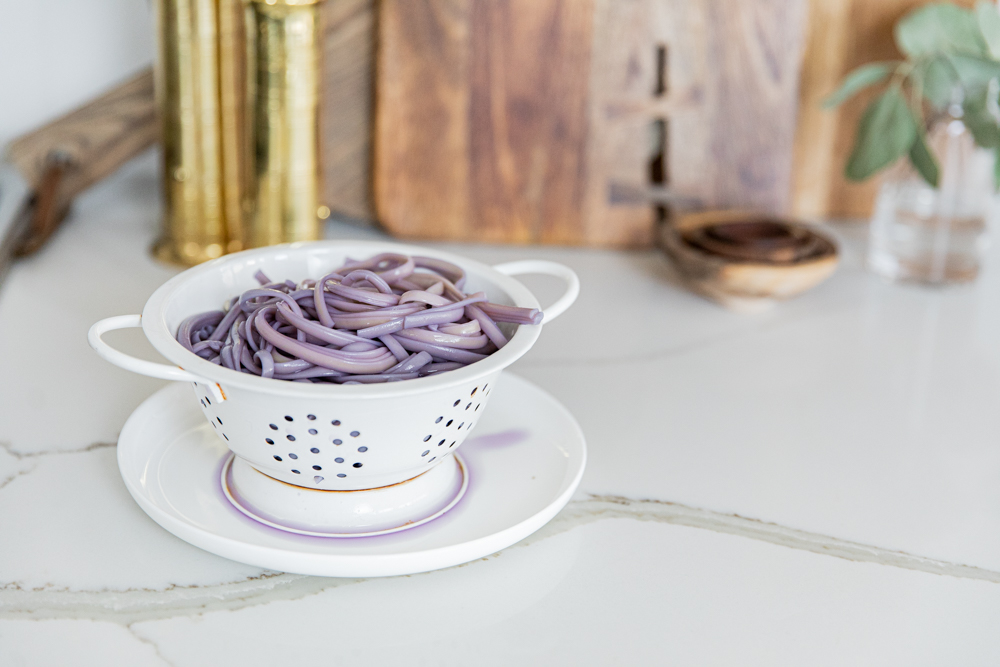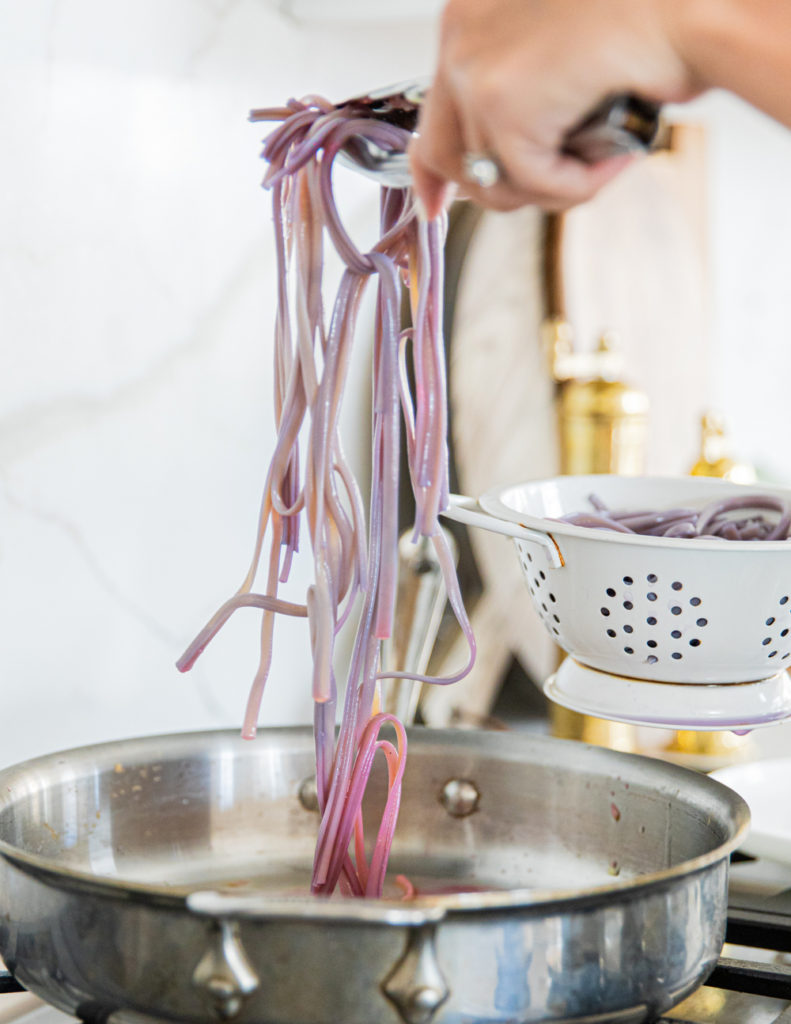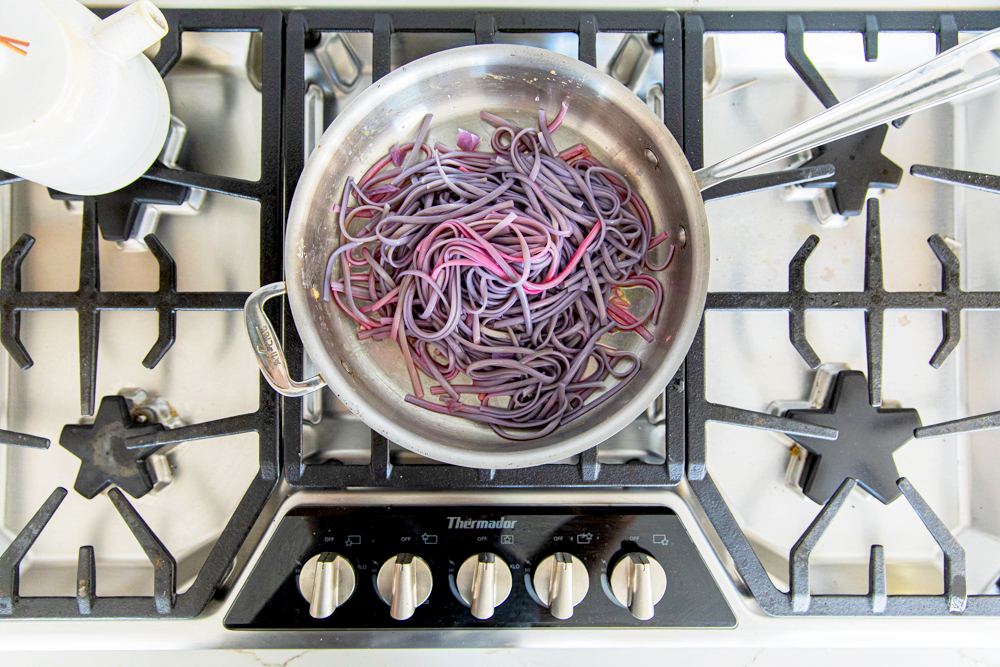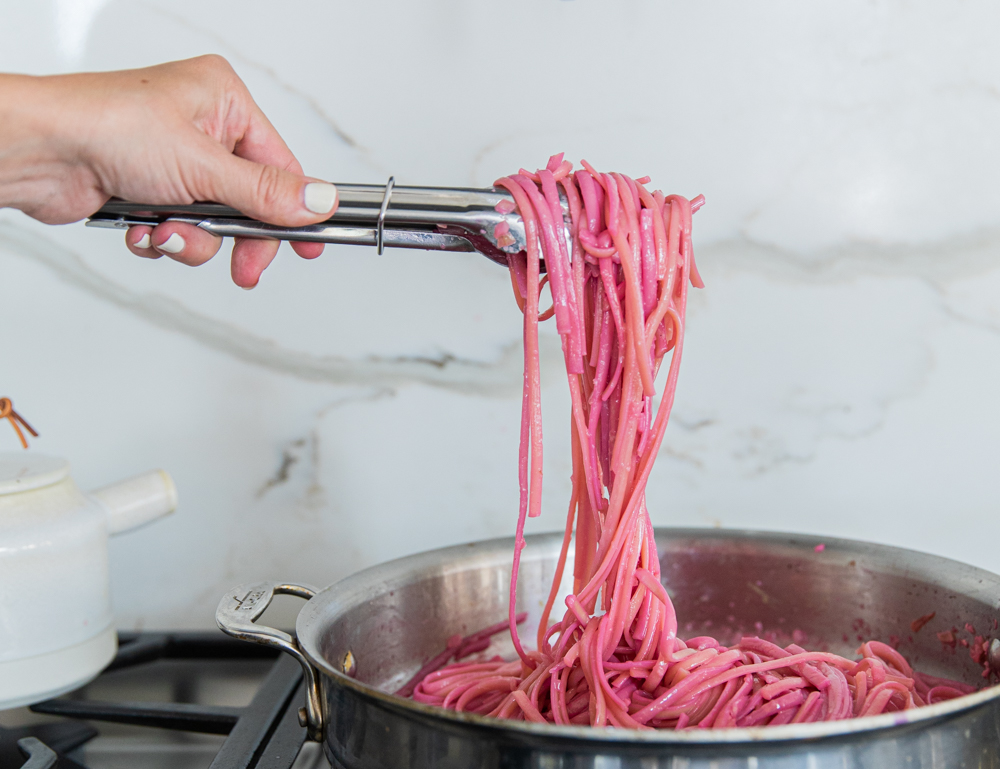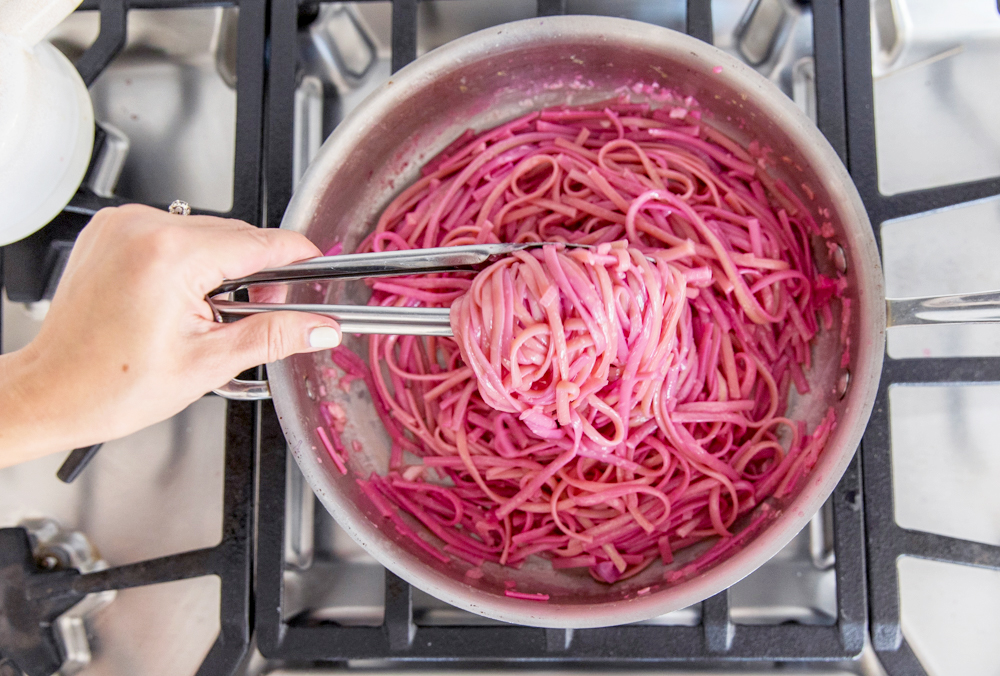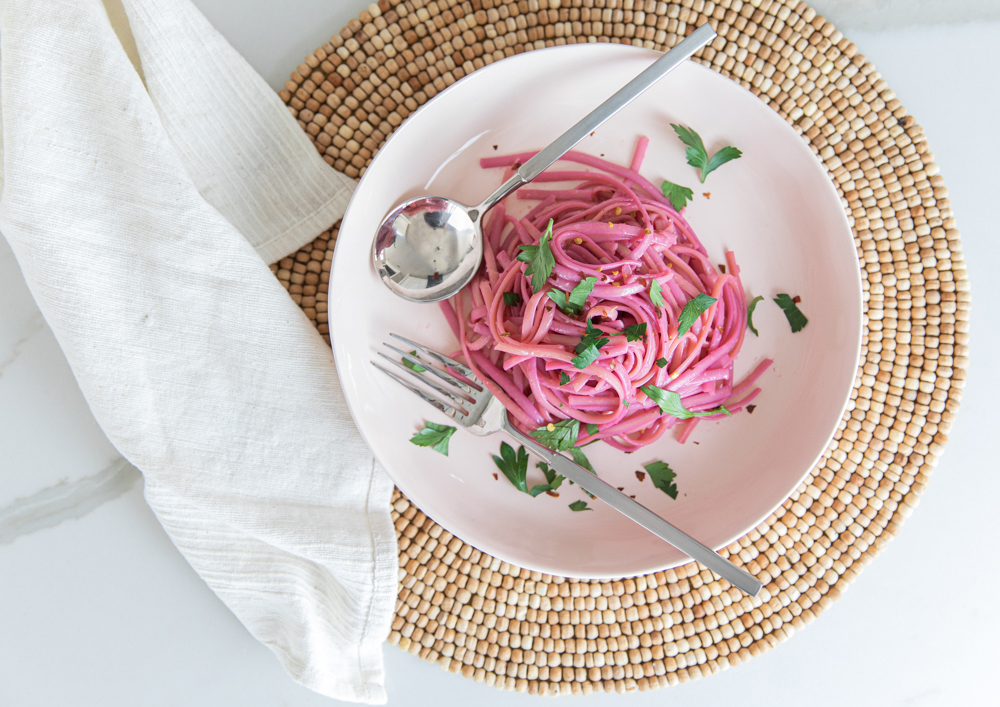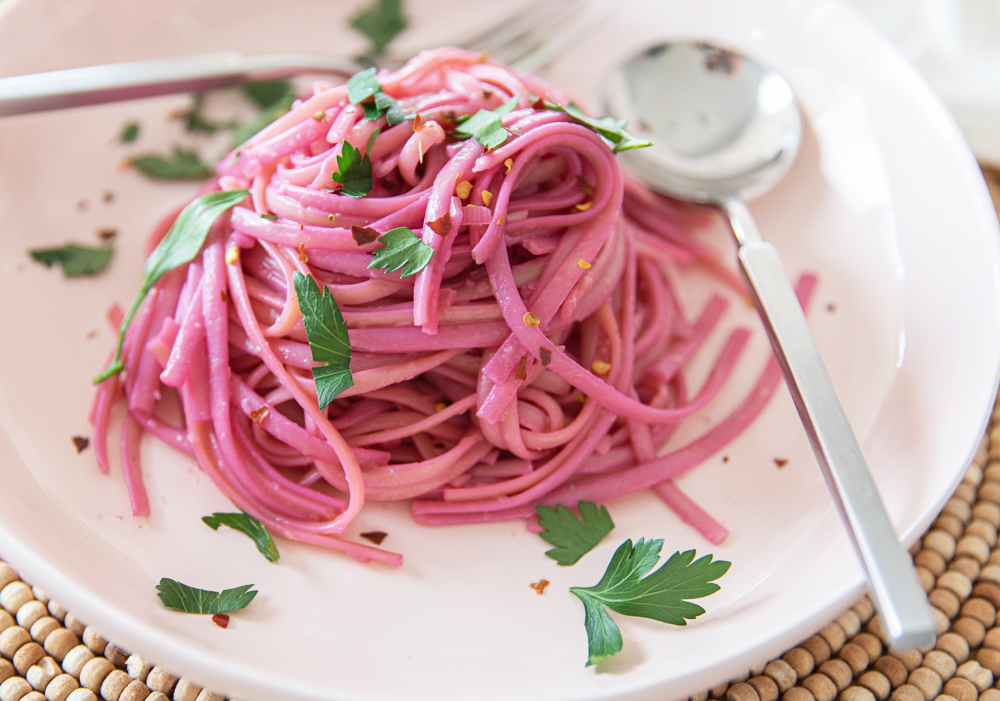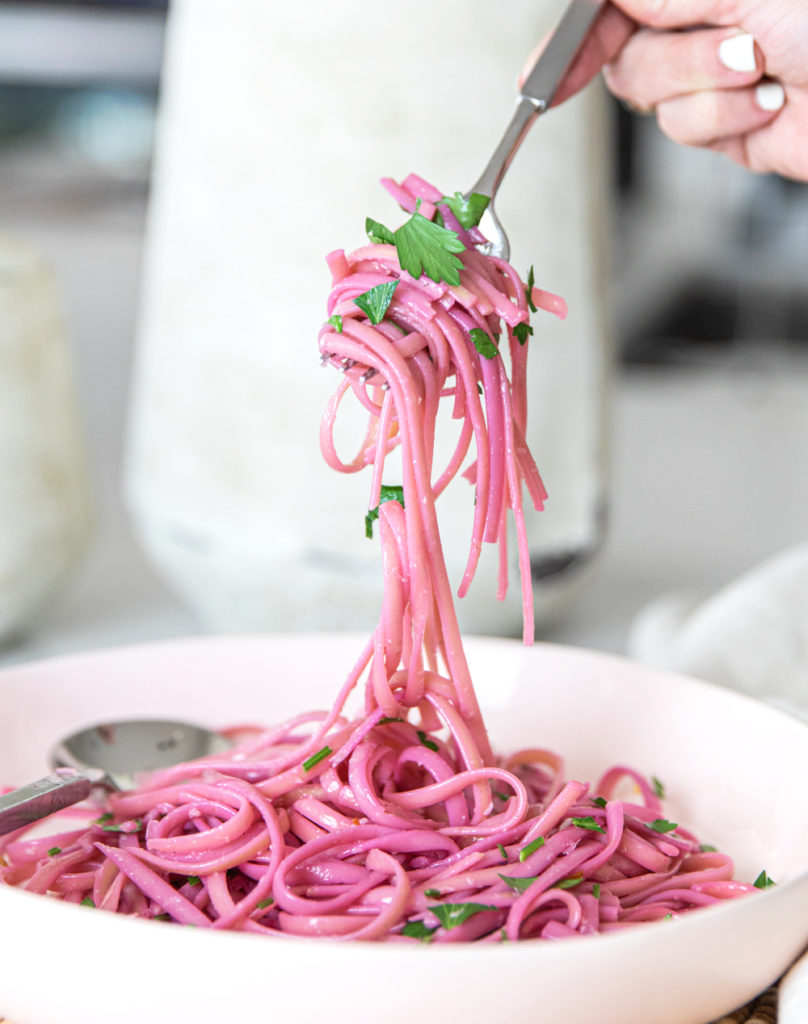 B E I J O S K I T C H E N

xx
Abby