I've got one of my favorite kind of posts to share with you today… A home tour!!!  It's been a few months and we are all past due!  So I have a good one for ya!  Kristin Miracle Lewis owns one of my favorite local shops in Laguna Beach called The Garage Collective.  It's a home store but also carries pretty pieces of jewelry and cute clothing for women.  She has such a great eye for interesting and unique pieces.  I always feel inspired when I walk into her shop so I knew her home would be a knock out.  My friend Alison Bernier made the tough drive down along the coast to shoot her home and the photos are real good.  Stay tuned because in a couple weeks we are sharing her shop too!
Keep reading for a Q&A with Kristin and more photos of her amazing home.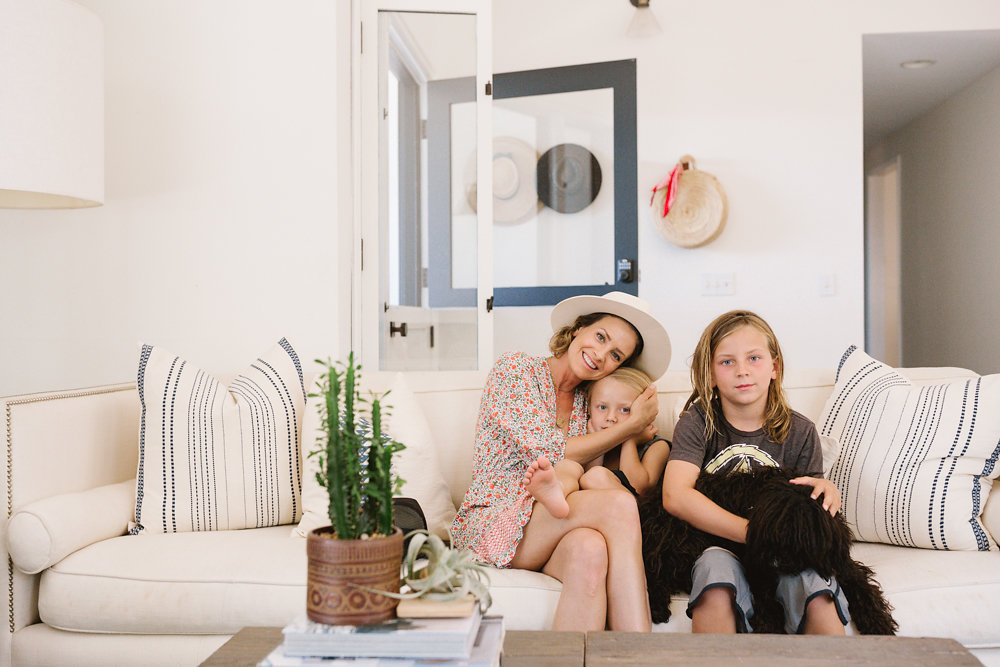 Tell us a little bit about you and your family and where you live…
I live in Laguna Beach with my husband of almost 10 years and my two boys, Weston (7) and Blake (5).  I went to ASU for college and graduated with a Marketing Degree and then got my Masters at Pepperdine focusing on Entrepreneurship which is weird because I didn't have any intention of owning my own business.  It just kind of happened out of passion and a heck of a lot of hard work.  I worked in Real Estate for CB Richard Ellis for years in Arizona before moving home and taking a creative leap at Quiksilver for 4 or 5 years.  Then back to Real Estate it was and I currently continue to manage and lease retail shopping centers part time.  Partly because in creating a business that was a passion, I didn't want to quit my day job.
I met my husband at Quiksilver, he played professional Volleyball for 14 years and then retired to work for Quik.
What I love most about owning the garage collective is that I create my own schedule and close at 3 so I can focus on my kids and take them to sports.  That is truly amazing!  I don't want to miss this special time while they still want me around.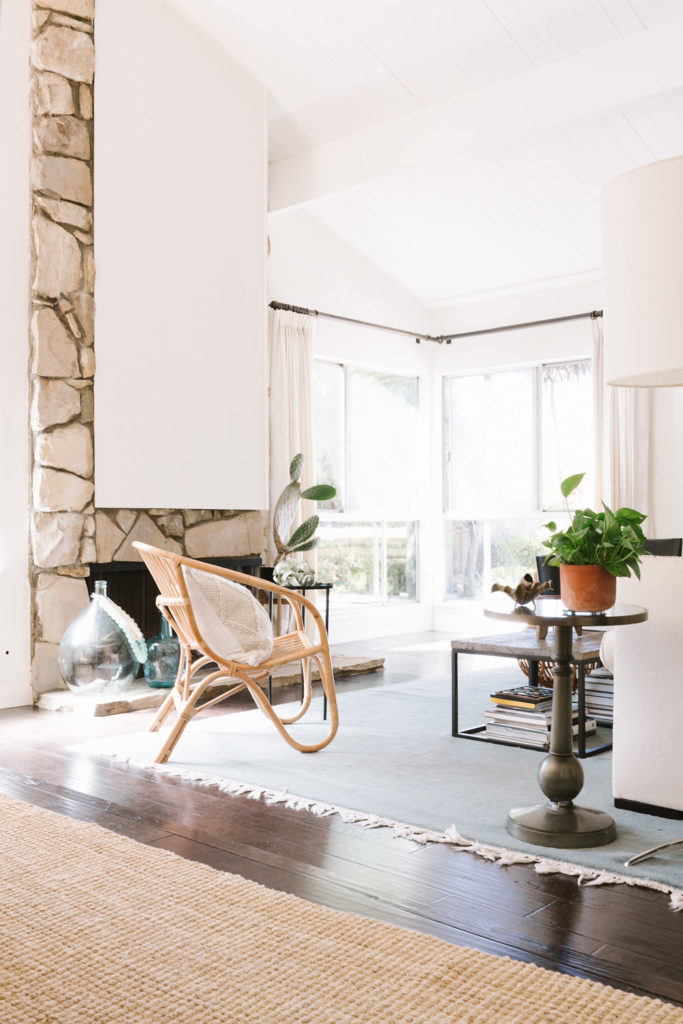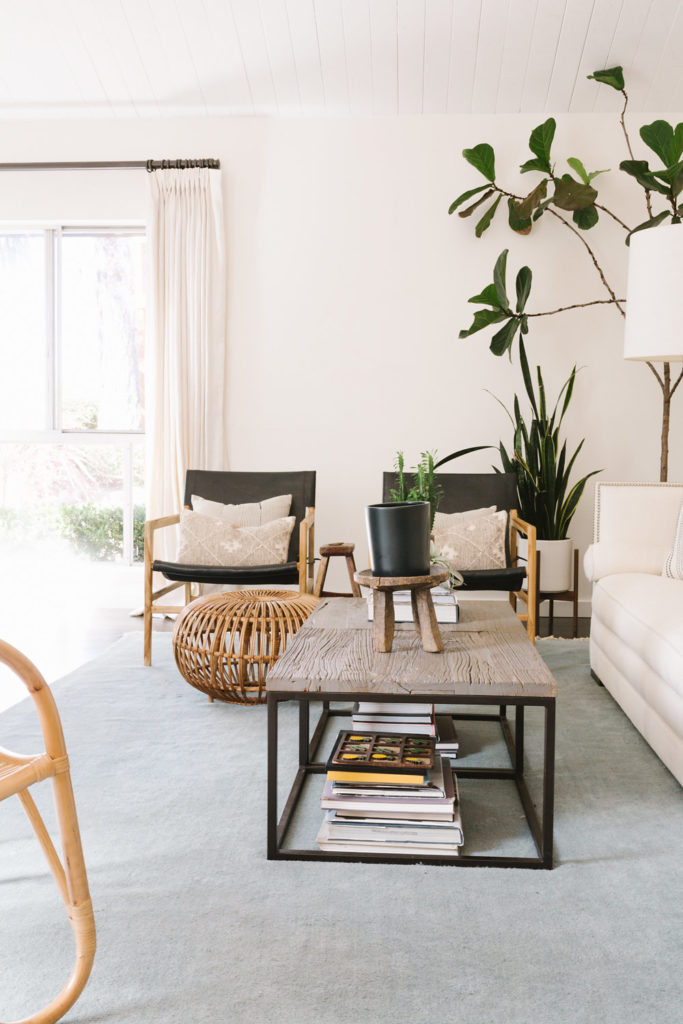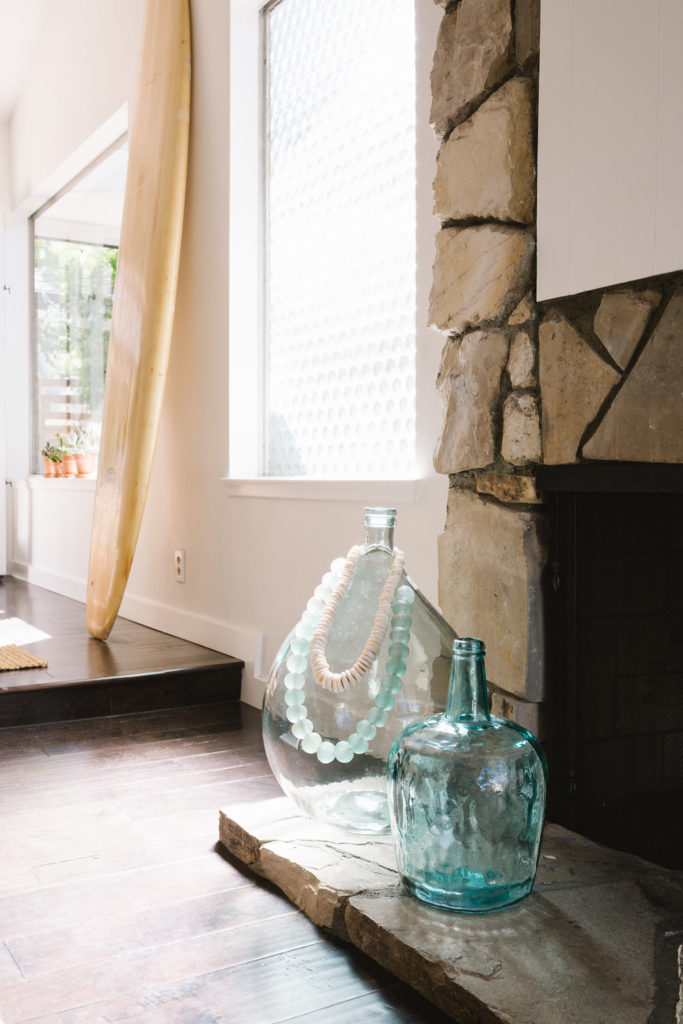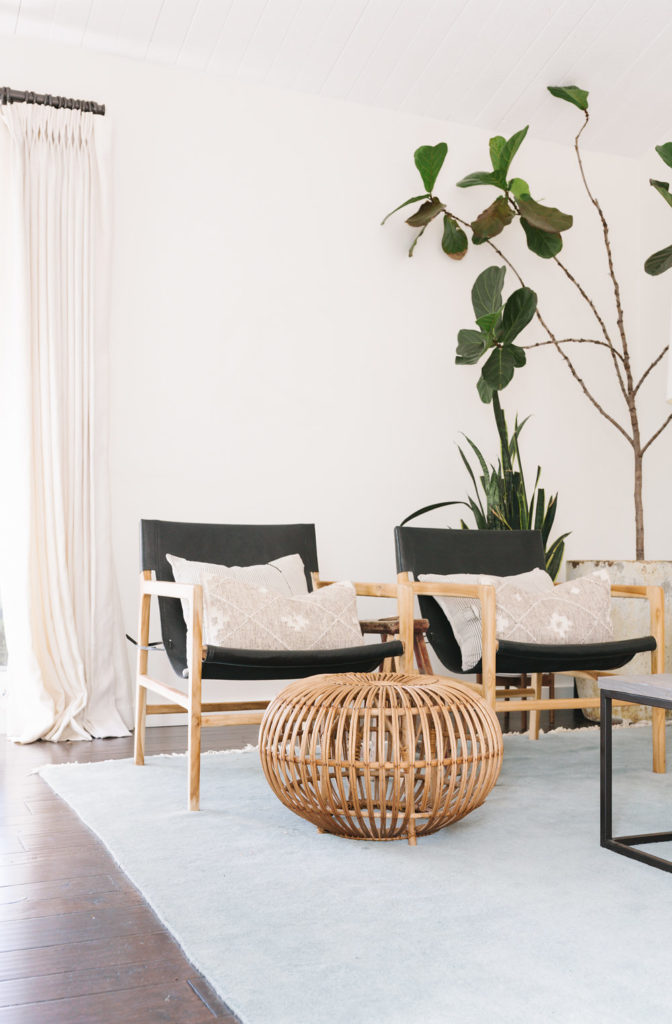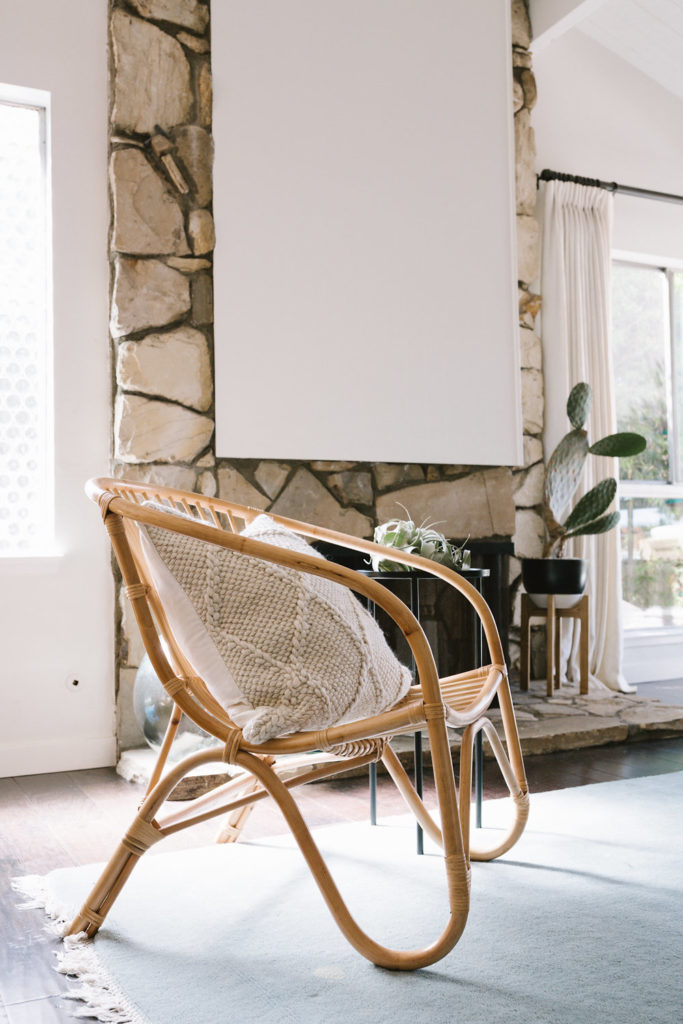 What is your favorite room in your home and why?
My favorite room is the front formal Living room which opens up to the formal Dining Room.  I call it my "off limits room", ha ha.  The kids rarely go in there since they have a playroom and watch TV in the family room.  It's decorated with all of my favorite pieces and kind of like an adult lounge.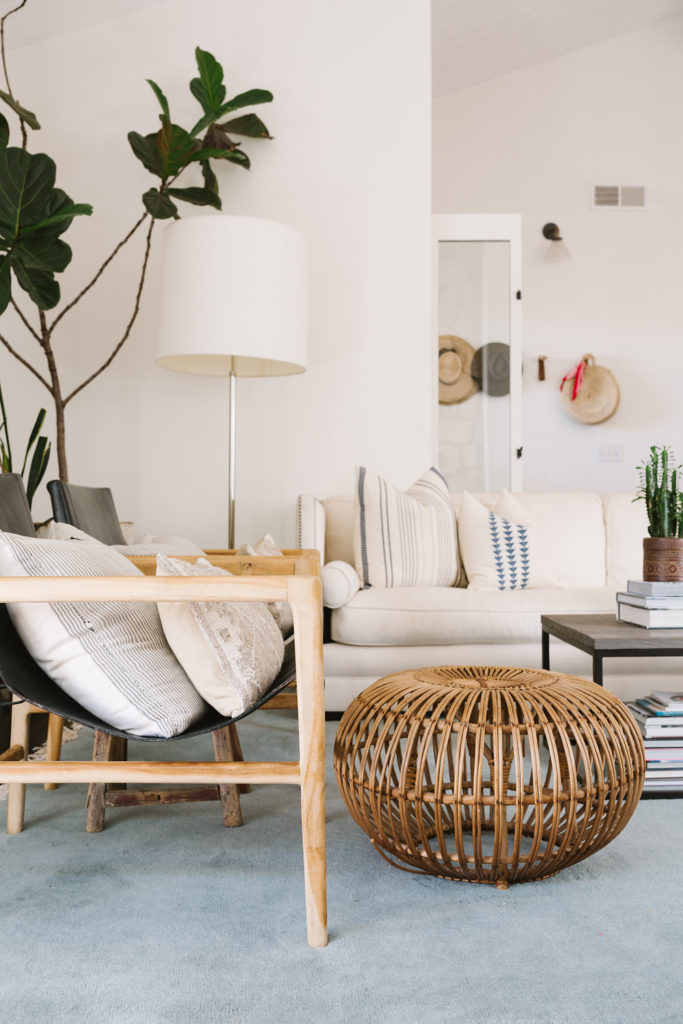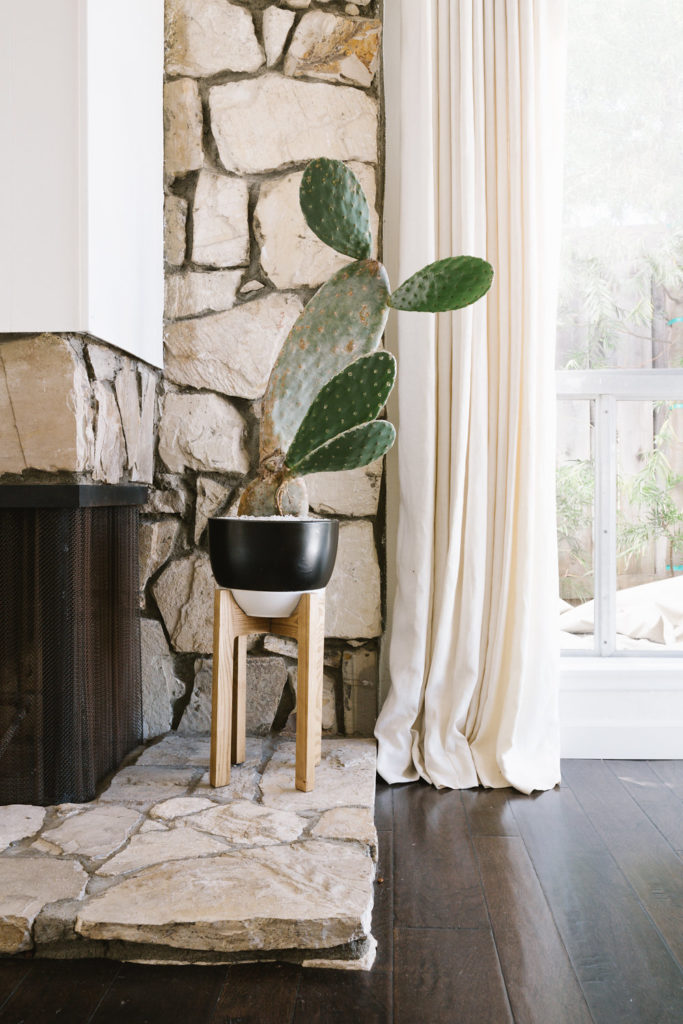 As owner of the Garage Collective, one of the cutest home stores around, how do you relate the store to your home design?  And what are some of your favorite pieces in your home from the shop?
The shop very much reflects my personal style.  I have so many items that I carry in the shop because if I love it and it's affordable I want to share that with others. Some of my favorite pieces are the pillows and rugs, shocker I know. I just brought home a vintage Moroccan Beni Ourain rug for the off limits room and bought a couple for the shop too! I also have a lot of the pottery from the shop.  I am a huge ceramic fan.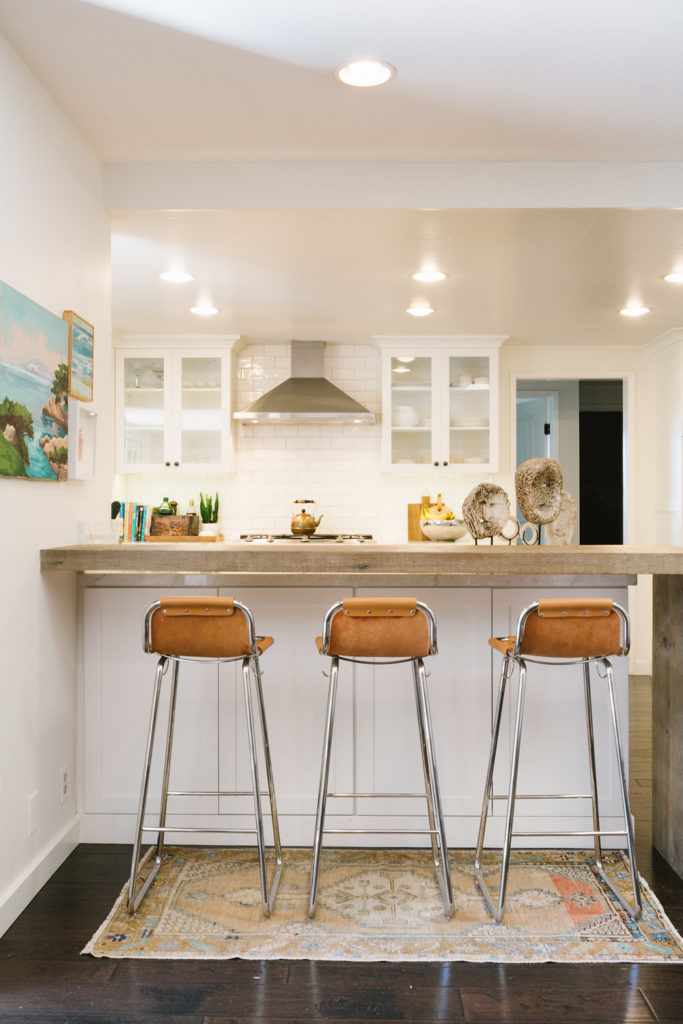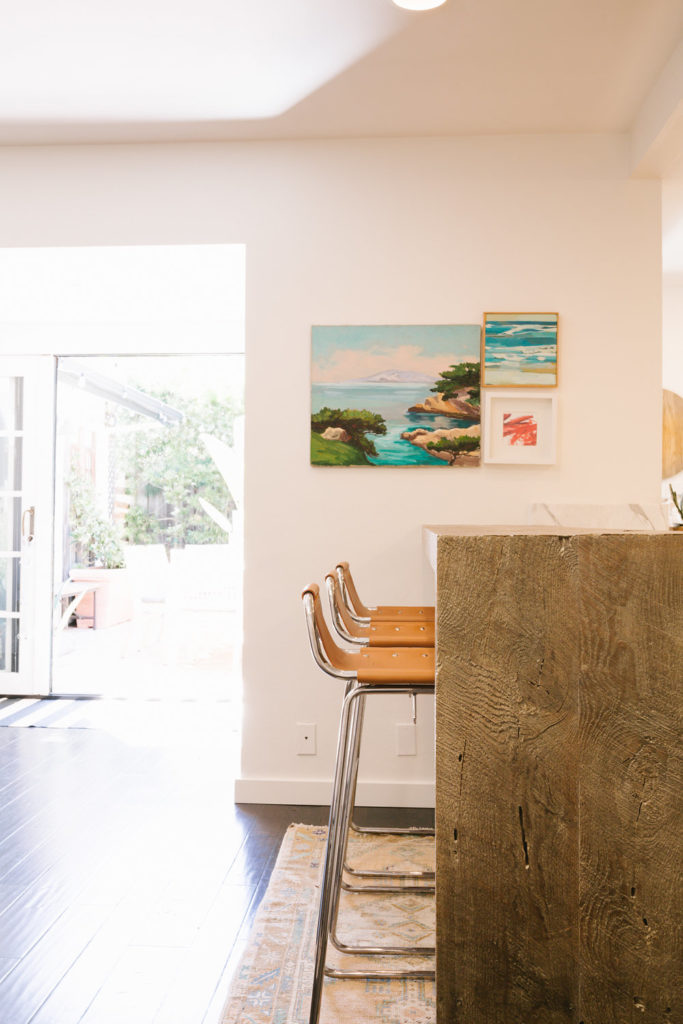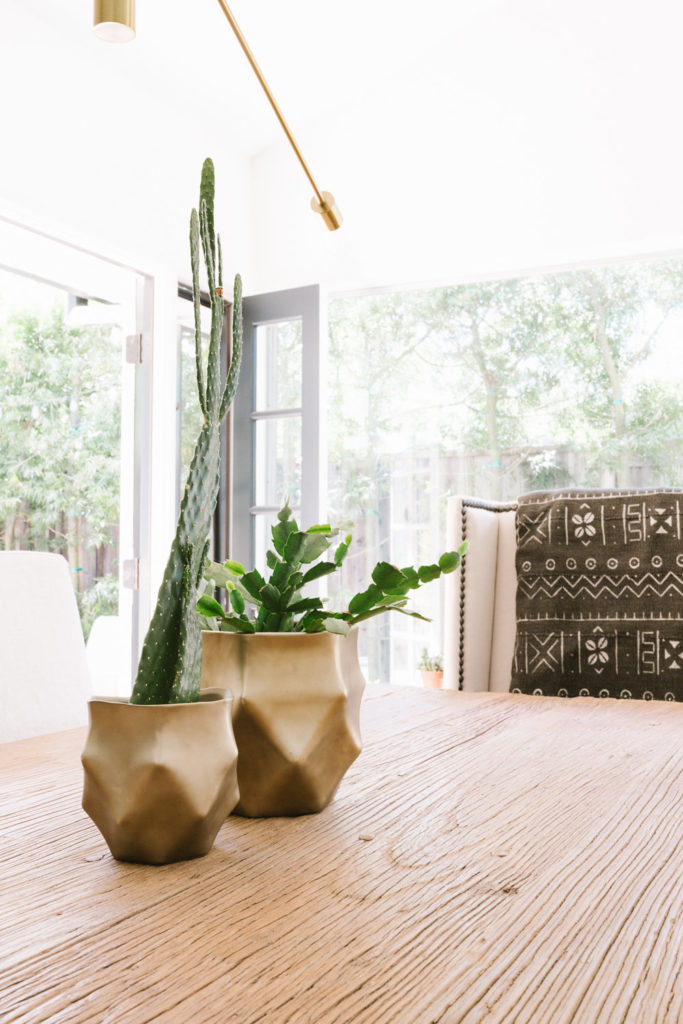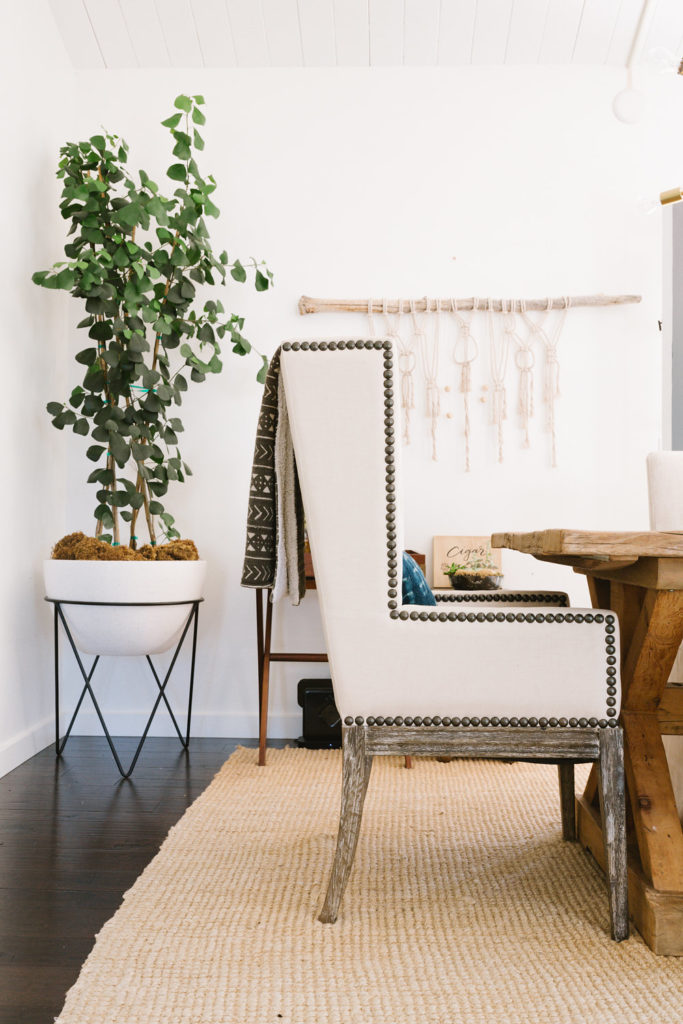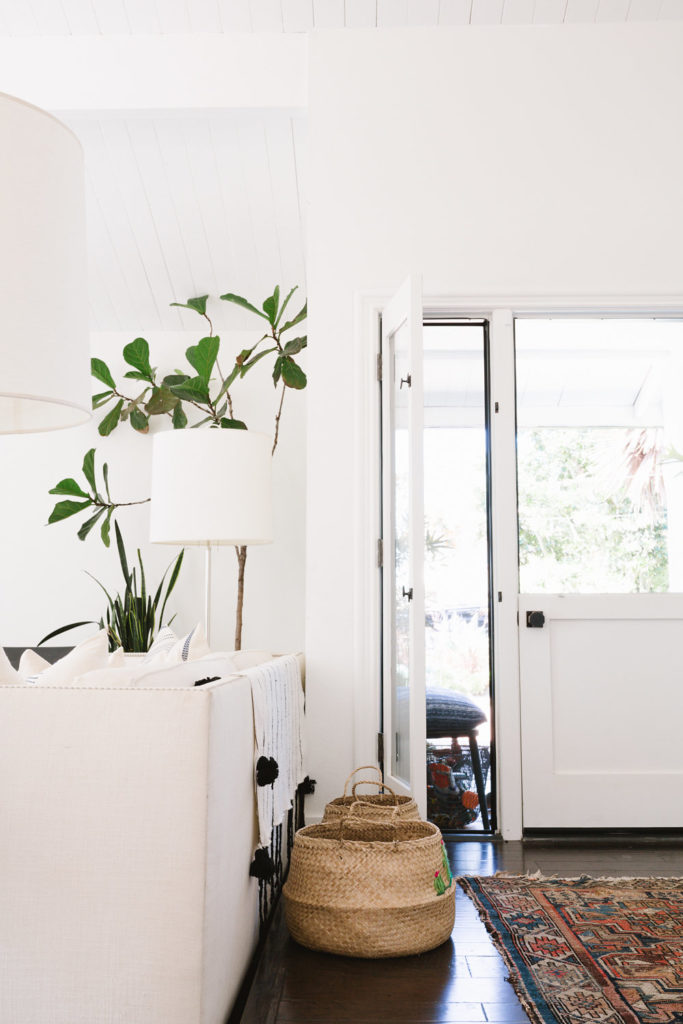 How would you describe your home's aesthetic?
Modern Coastal?  I'm kind of a mix of all styles but I feel like my home reflects current trends and the laid back beach lifestyle.  You feel like you can use and be everywhere.  It is not a "do not touch" kind of home.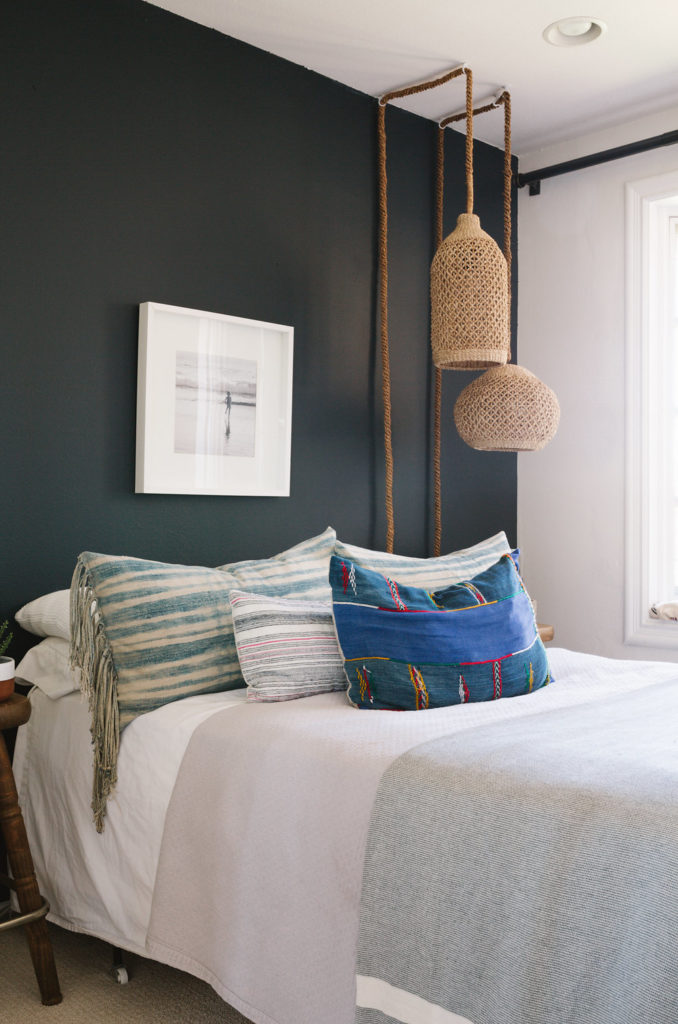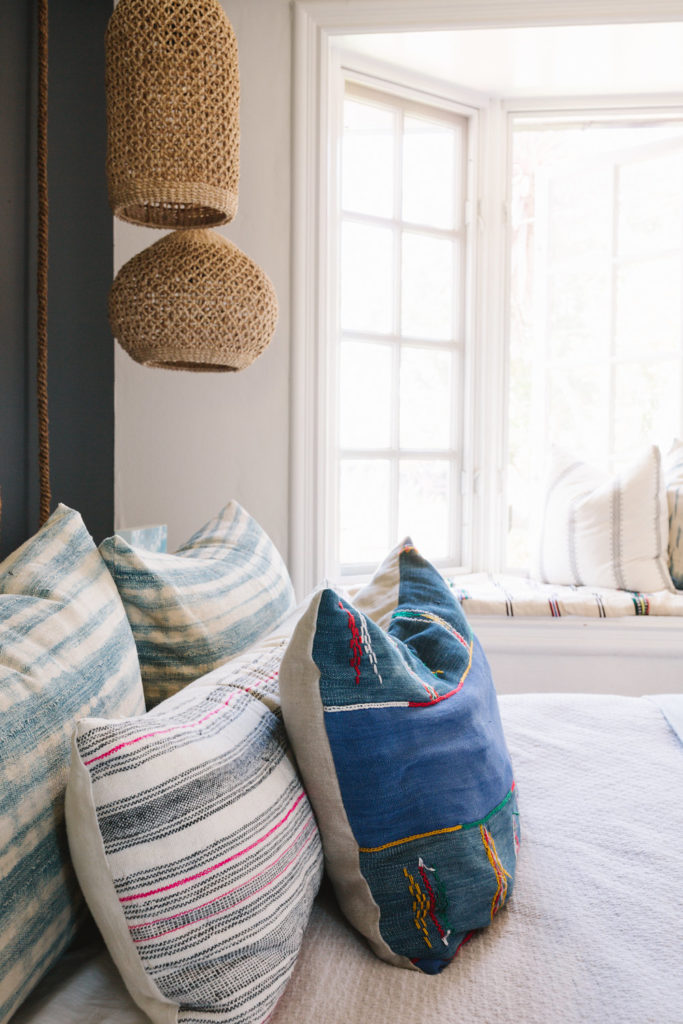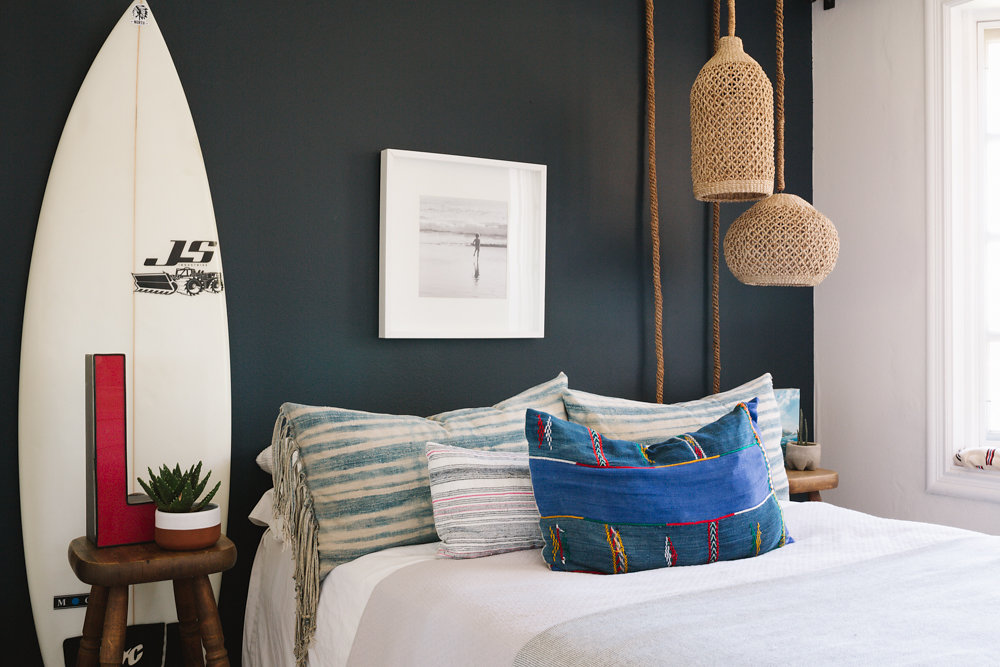 Being a mom of two boys, how do you make your home functional yet stylish?
I give them areas where they can have free reign, decorating those zones with vintage and more affordable pieces.  If they ruin it, I don't freak out, I view it as an opportunity to update.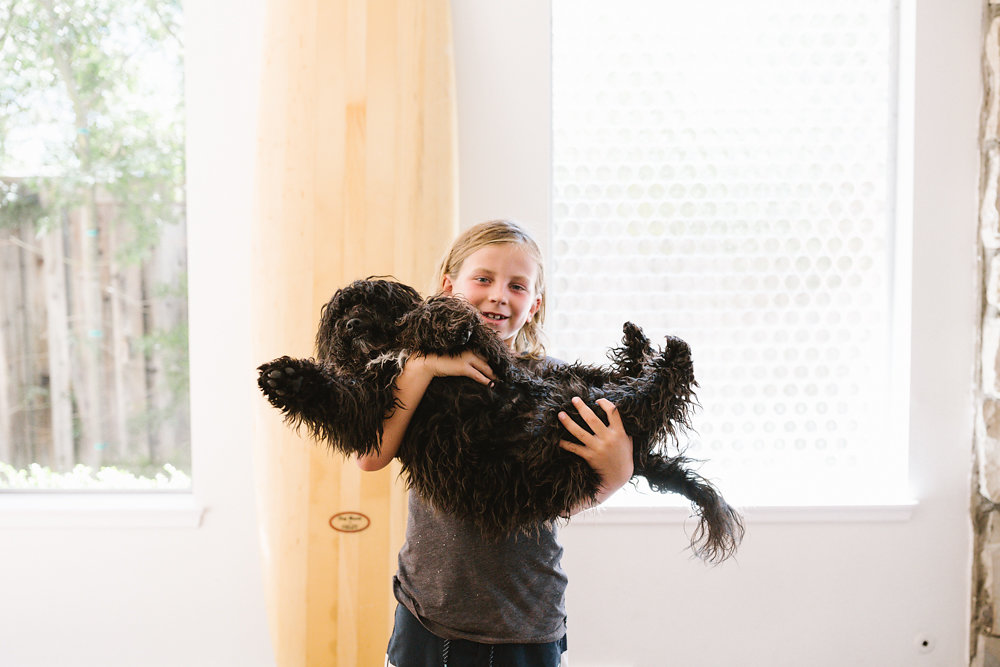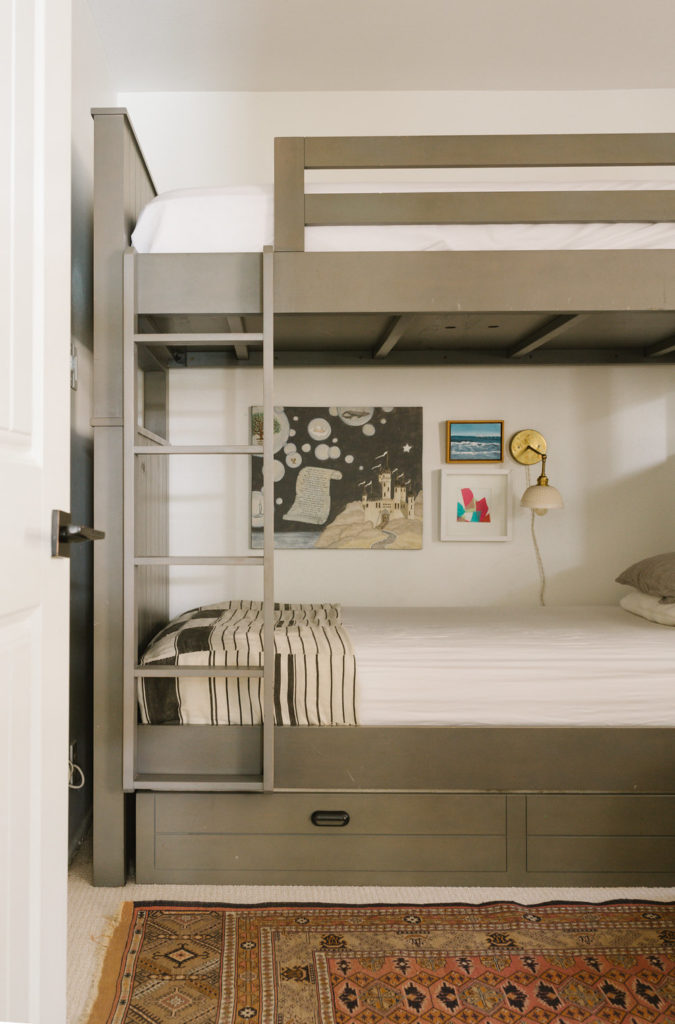 Talk to us about that rad mural on the walls in your home…
It's so fun, right? I'm totally scared of wallpaper since removing it from my first house.  So I commissioned my artist friend Ali from @loveincludeseveryone to paint a mural. We chose evil eyes since I'm obsessed with them and came up with a cute quote. If I get sick of it, no removing just paint over. Cheaper and easier ✔️✔️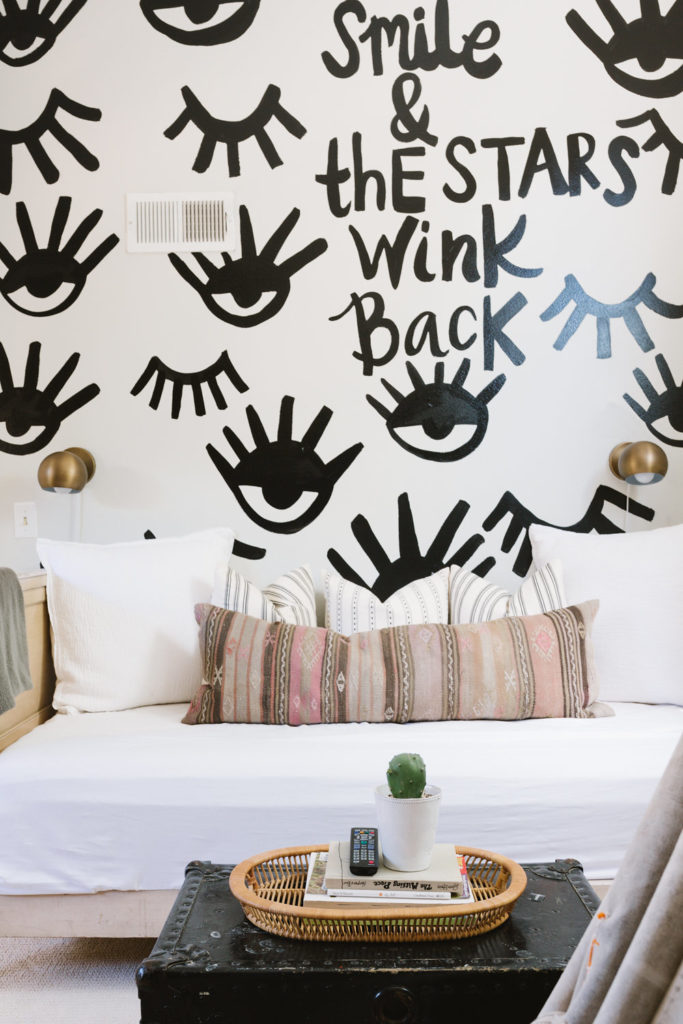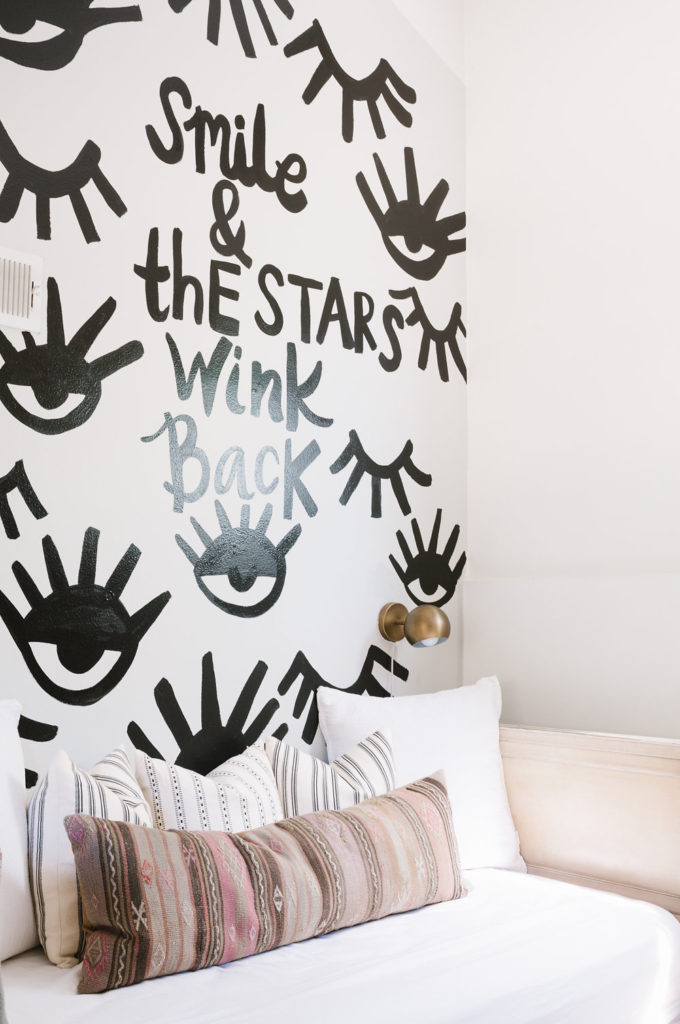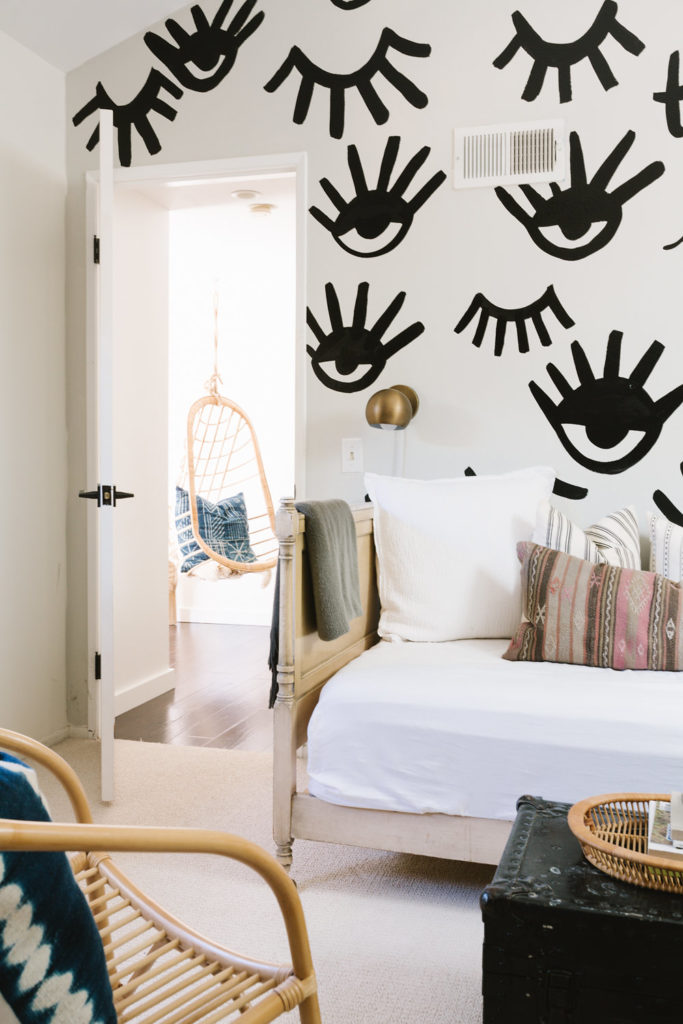 Where are you favorite places to shop for your home other than your own store?
I love Juxtaposition, they have amazing pieces and If I find something in my budget it is definitely coming home with me.  I also like to shop Flea Markets and target has ridiculous and affordable home goods right now.  Also, SOCO and the OC Mix is a one stop shop for everything home.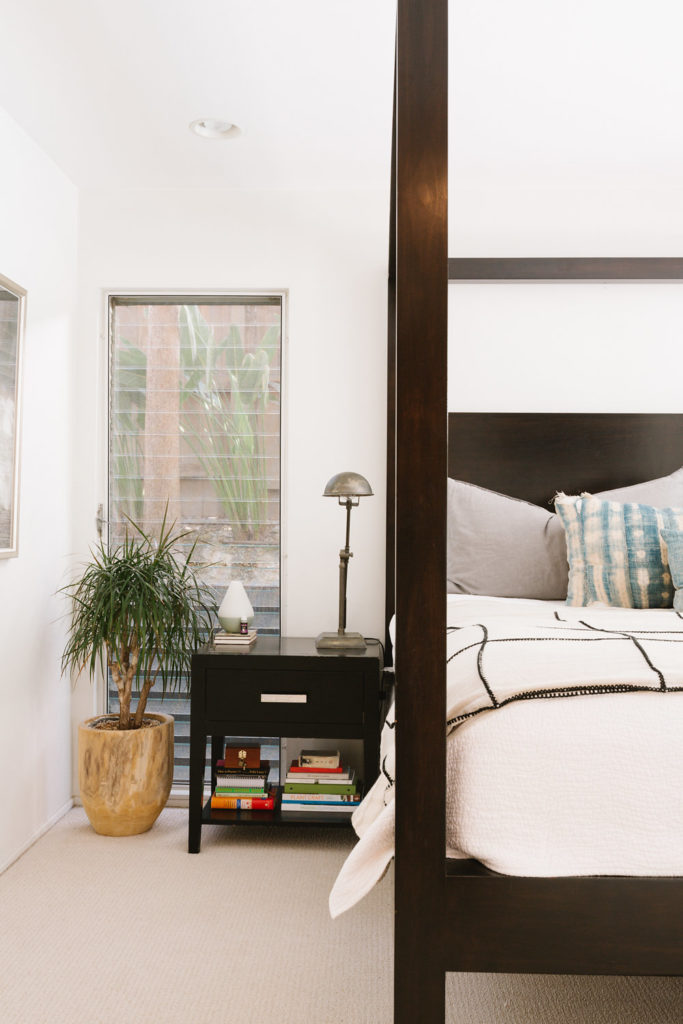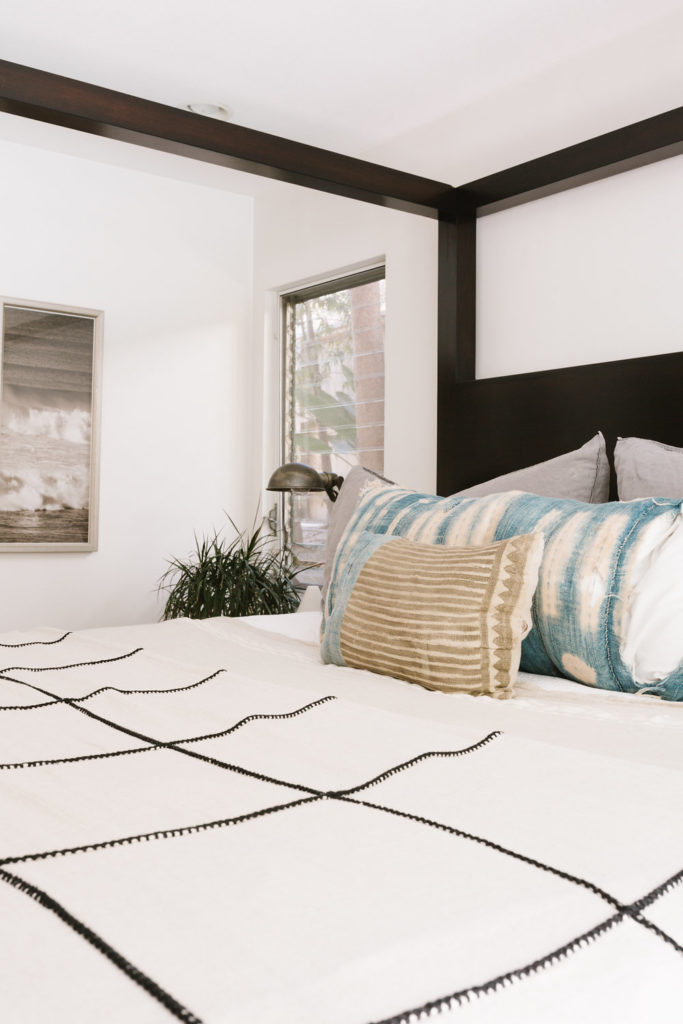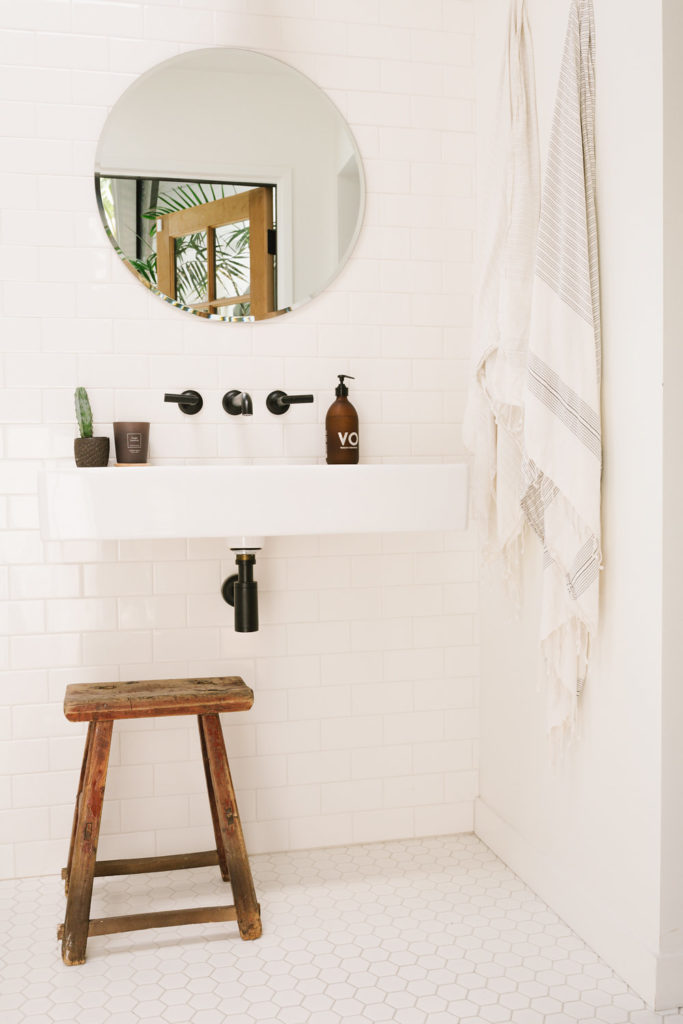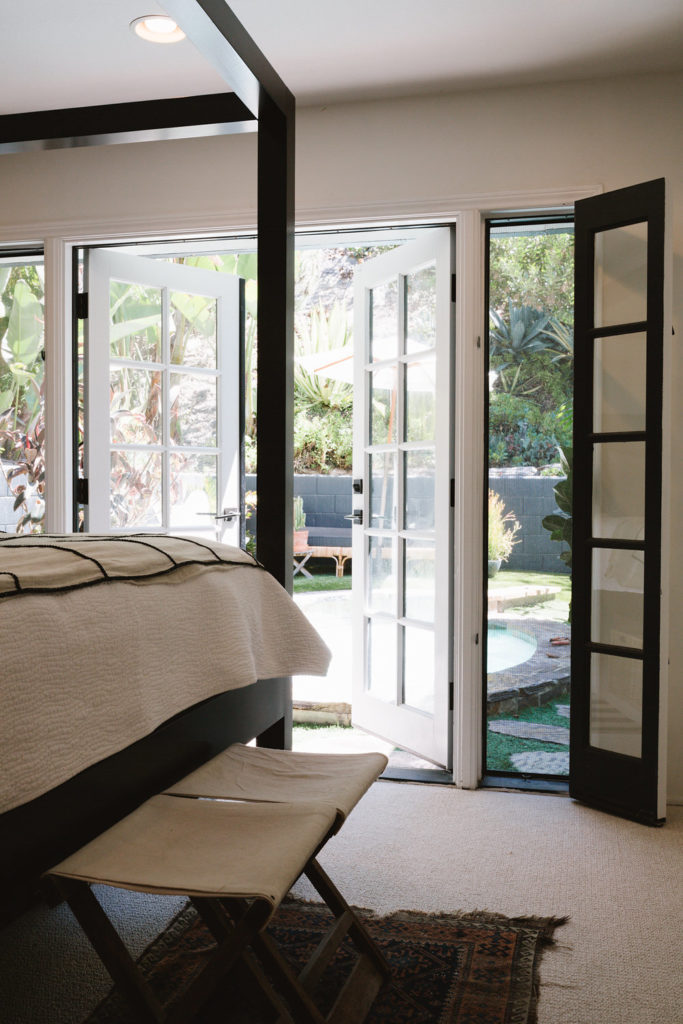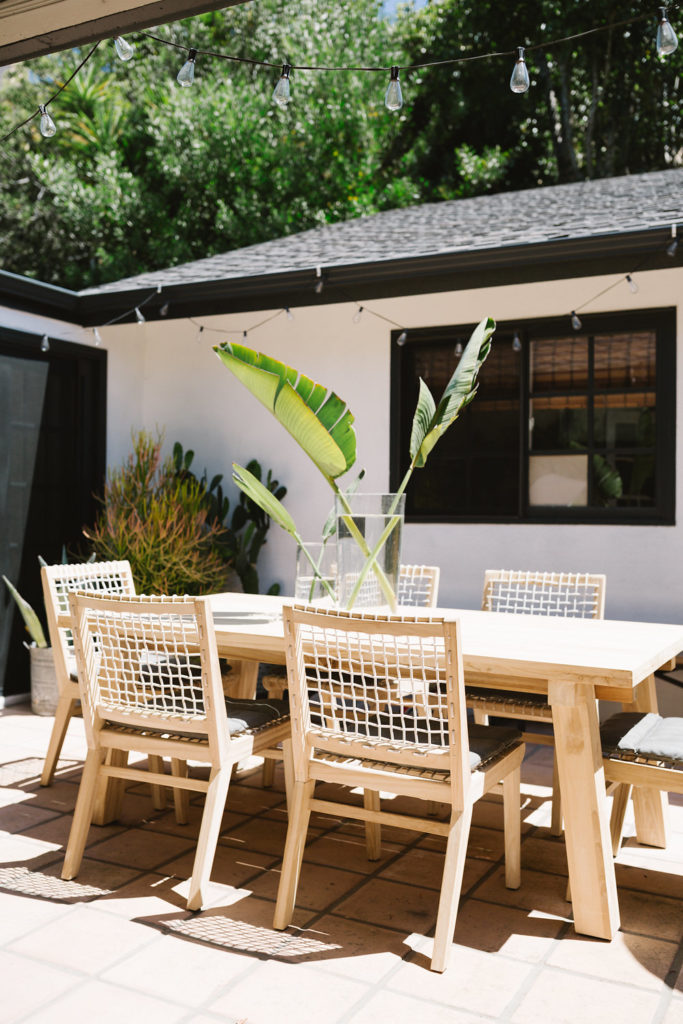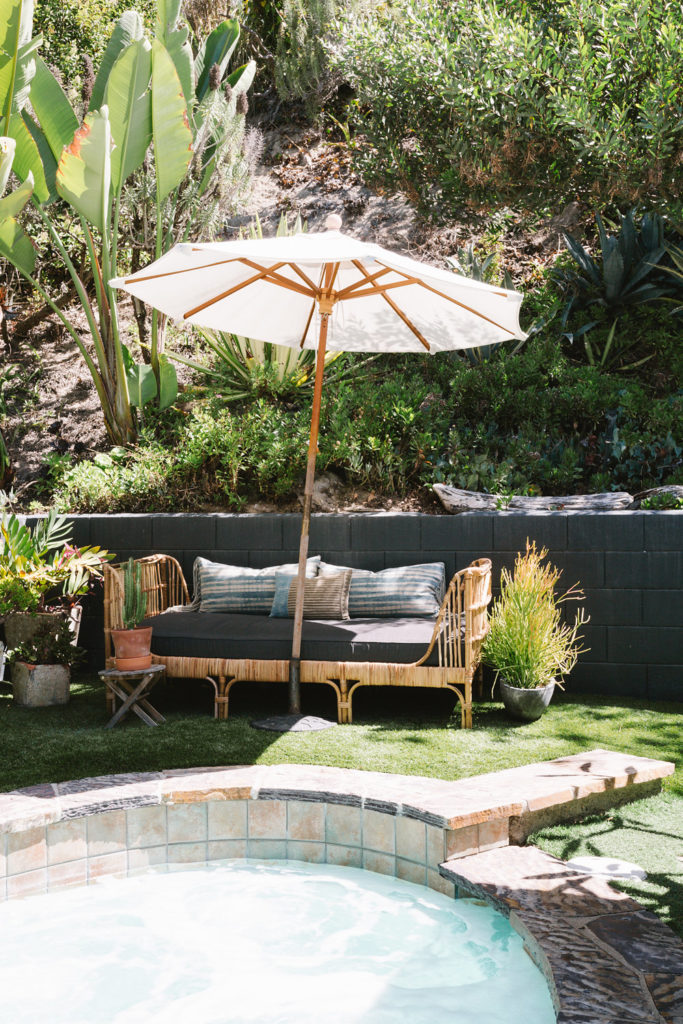 Can't wait to share more home posts soon!!!  If you have a good one you want to share please submit them to us!!!  We are always looking for fun & stylish homes to share on the blog!
xx
Jacquelyn