Did you know that tomorrow is National Fragrance Day? Isn't it funny how there is a national day for everything, we can't complain about this one. Its a perfect spring day to gush over some good smelling scents.
If you think about it, a certain fragrance can trigger a certain memory of someone or something.  I'm sure when you smell certain scents, a person or story will pop up in your head. My mom is a die hard perfume lover, and we have gotten her so many thru the years. When my kids come home from a weekend at Nemas, their clothes and even them smell like my mom's perfume. Which one? I will never know, but they all smell like Nema. I secretly am not a fan of strong perfume, but these scents of hers are a comfort feeling for me.
What's your favorite scent? Does it remind you of someone or something? I bet if you sit back and think about it, a story will pop up.
Its all about floral and tropical scents for me like jasmine, lavender, lemon flowers, gardenias, coconut, and guava. I love using all natural and organic oil instead of the standard perfume as well. You still get the sweet floral scents, but just in a more delicate way. Let's see the roundup of our favorite fragrances.
Photos by Jessie Salas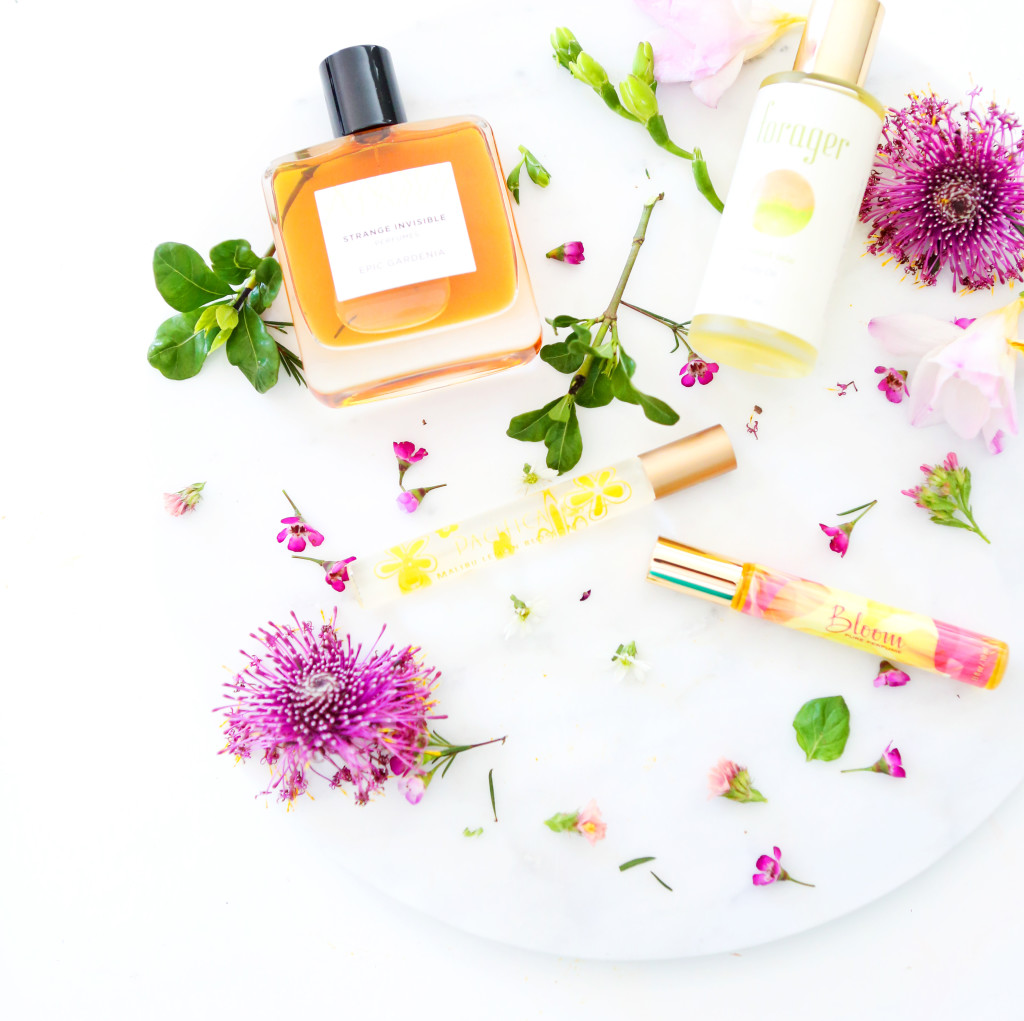 Lets start with this beauty….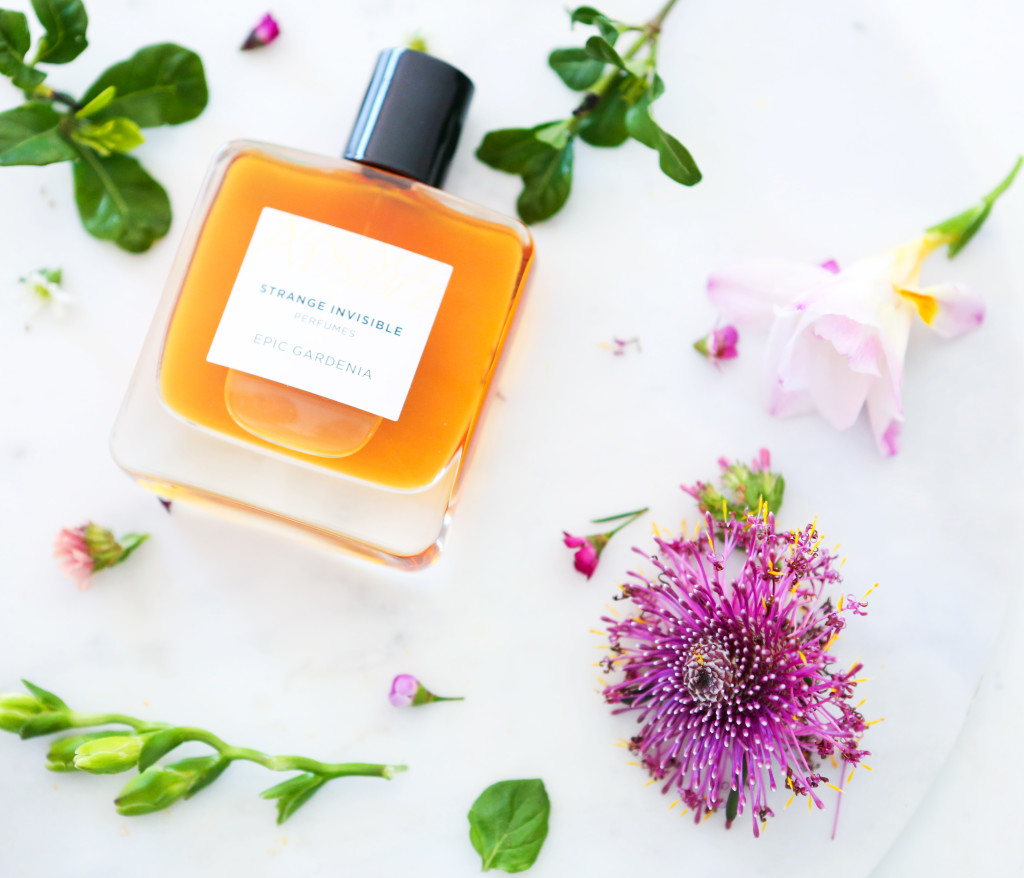 Epic Gardenia by Strange Invisible
Now this is a true perfume scent that I love. I use Epic Gardenia on special occasions with the hubby. I spray this in the air then walk thru it, it allows the scent to wrap your body in the sweet smell of gardenia. It's nice to have a bottle of perfume for special occasions, switch it up a bit.
Strange Invisible's fragrances are certified organic, wildcrafted, biodynamic, and hydro-distilled essences with genuine inspiration and compelling narratives. Each entirely natural perfume is designed, decanted, and bottled within our own natural fragrance house based in Venice, California.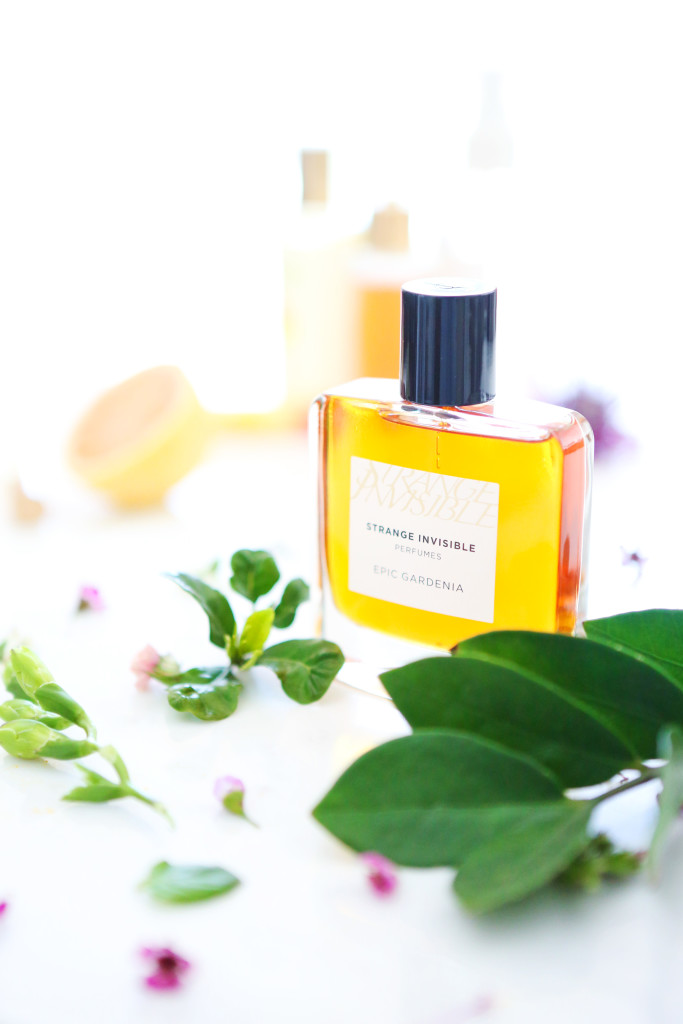 This bottle sits out on my vanity, its just to pretty to hid in a cabinet. Check out more of these stunning beauties here. There is a scent for everyone.
Next up, its one of my daily favorites.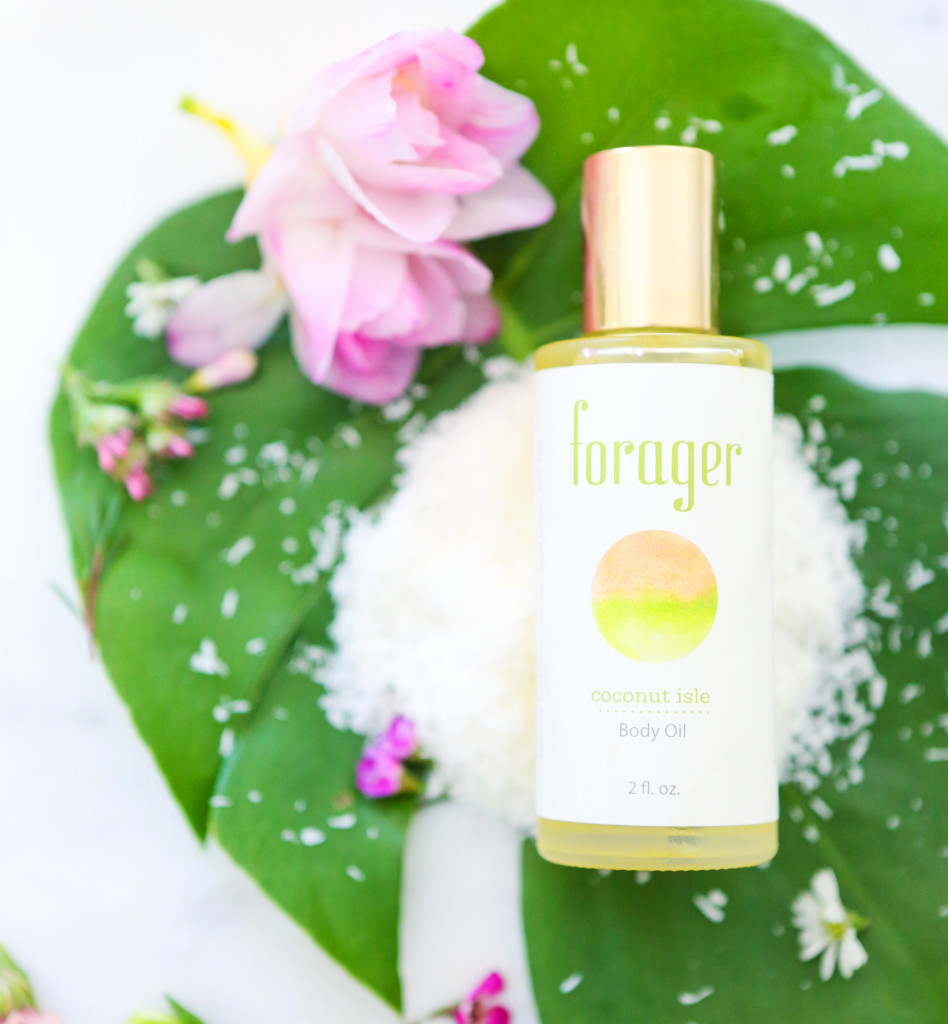 Coconut Isle by Forager Botanicals.
I use body oil as my daily fragrance choice. Right after I get out of the shower I will use it on my arms and chest. Close your eyes and you are on a tropical vacation with this scent. Its a very light and airy oil, you won't feel greasy at all.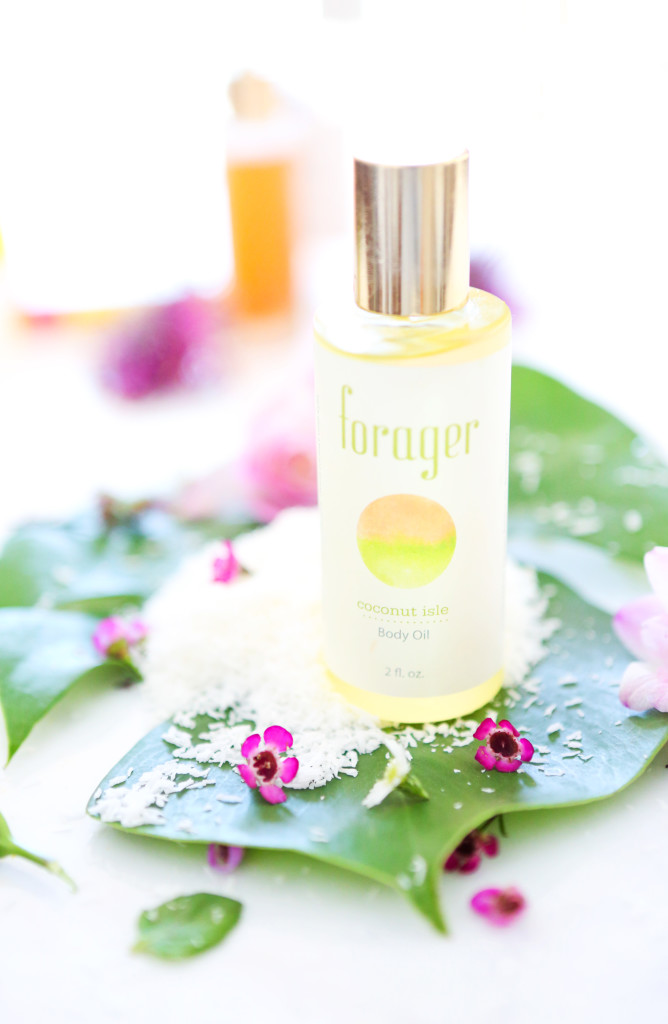 This oil is a silky soft blend of almond, jojoba and apricot oil. All natural and has notes of green coconut with a touch of tropical fruit. The entire vegan line is color, paraben, sulfate and preservative free. Pretty cool huh?!? 
I love this brand as they create scents that are as close to mother nature made it. Check out more of their oils here.
Lastly, two perfume oils that come in a roller that I carry with me in my purse and are great for traveling.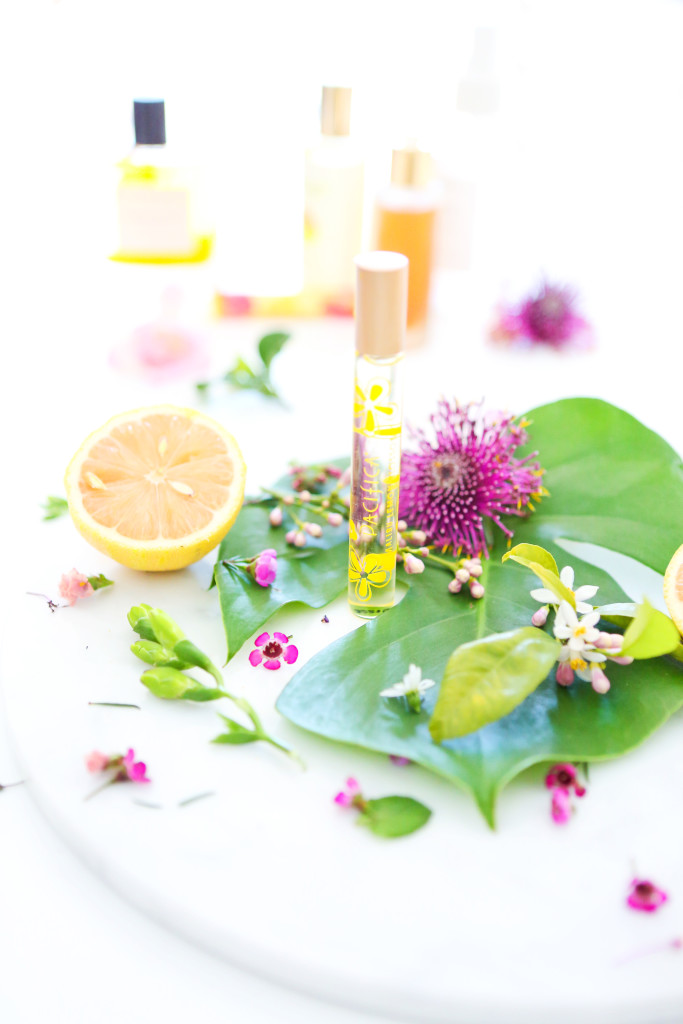 Malibu Lemon Blossom Perfume Roll-On
I'm sure have your heard of the Pacifica Brand? They are an all natural vegan and cruelty-free. You can find their products at your local health store, I get mine at Whole Foods.
This scent is perfect for spring. Its fresh scent captures the free spirit of the Pacific Ocean with Lemon Blossom, Litsea Cubeba, flowering Angel's Trumpet, fresh herbs and salty sea breezes.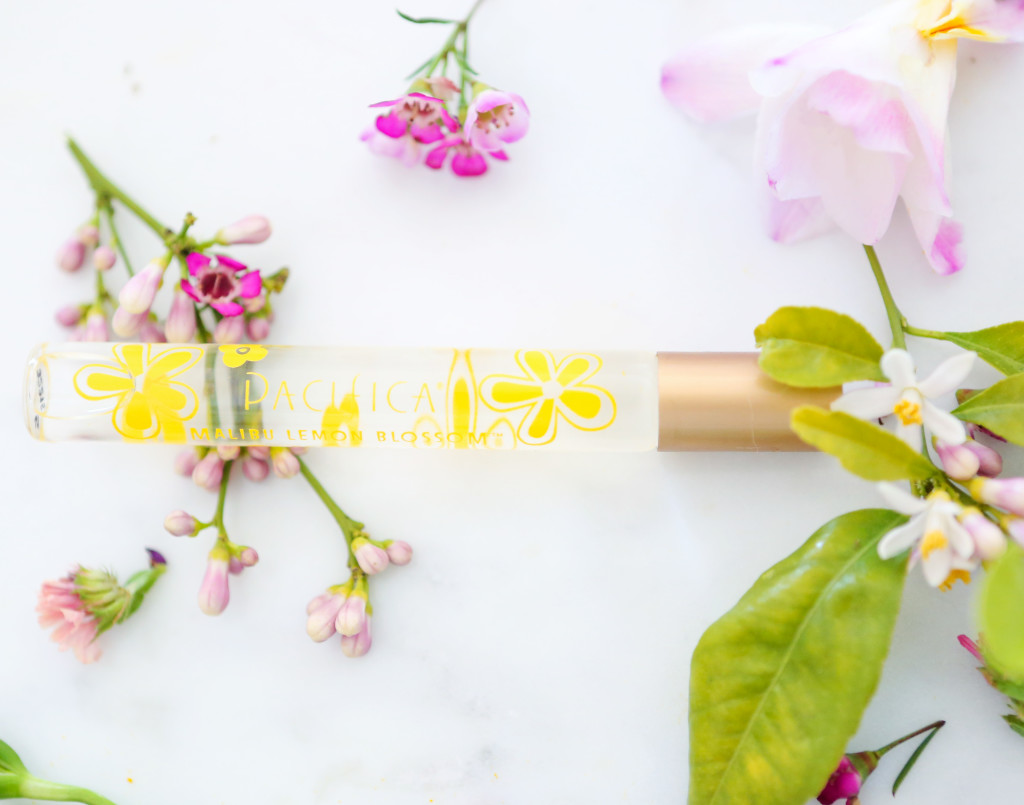 We plant jasmine and lemon trees in our backyard just for the scents they provide in spring. Having lemon and jasmine come thru the windows on a spring day is my favorite. There is just something relaxing about it. Even when its a bit nutty around the house, you get smell of lemon flowers blooming, and all your worries just went out the window. This scent gives me the same feeling. If I'm feeling stressed, this is my cure.
Last, another fun perfume roll-on.
This is a fresh floral blend of 100% pure essential oils of rose absolute, ylang ylang, lavender and sandalwood infused with organic jojoba oil.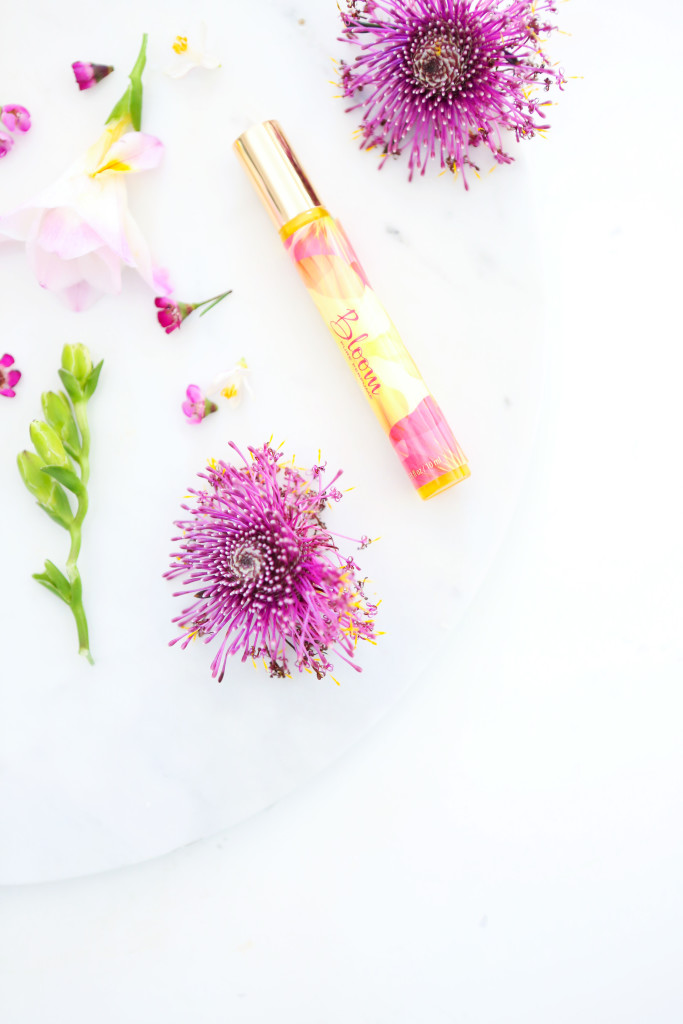 Its another favorite if you love those spring days. I found mine when I was wandering the beauty section at Whole Foods. I love the packaging of this roll-on as well, just so pretty in pink.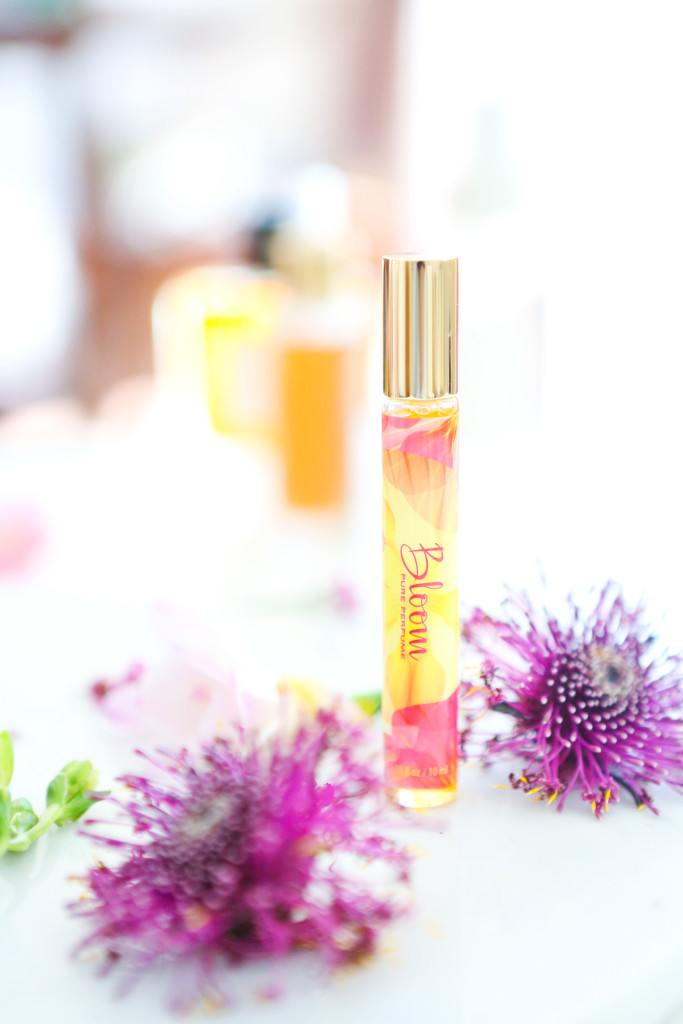 There you have it!
Happy national fragrance day!
xx
Abby