We recently spent an afternoon at the lovely Bayside Restaurant in Newport Beach.  You know us, we love to host a good ladies lunch with some of our favorites!  It gives us some fun time away from the hustle and bustle of work life and being moms, and lets us enjoy a nice afternoon.  Bayside treated us to some delicious food and yummy wine.  It was the perfect day overlooking the water, such a fun spot for a girl's lunch!  And did I mention they do brunch on the weekends with bottomless mimosas?!  Yes, please!!!
Photos by Alison Bernier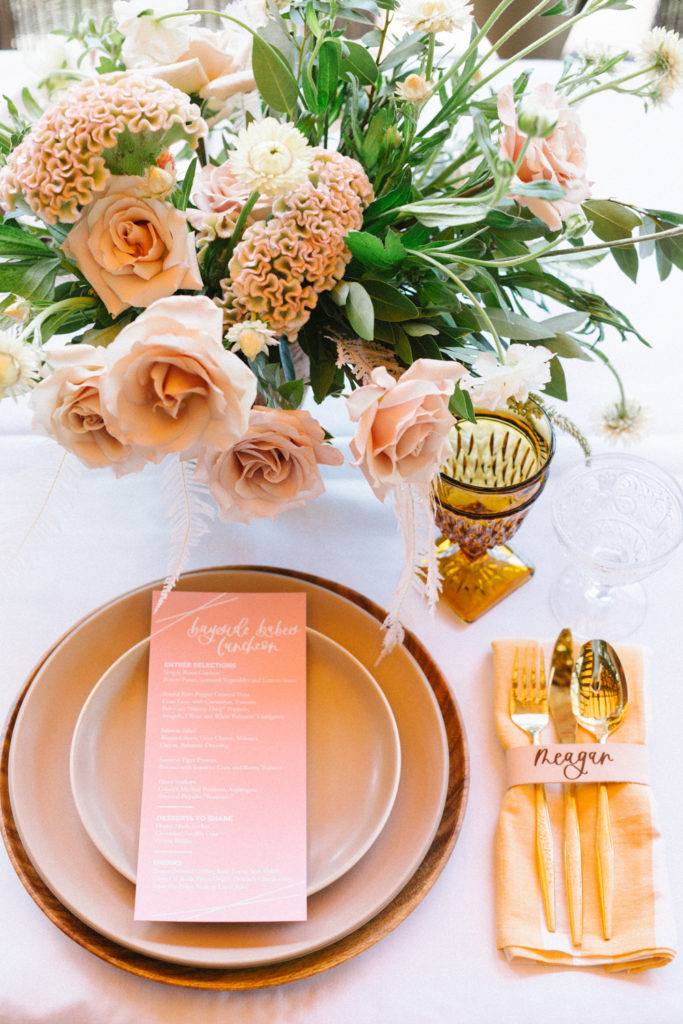 We set the table with pretties from Cherished Rentals.  I love playing with her collection and I'm so grateful that there is finally someone in Orange County with such pretty pieces.  I added the delightful yellow napkins from The Little Market, just playing with one of my favorite color combos of pink and yellow again!
Courtney from Poppy Jack Shop did the menus and the place cards, aren't those amazing?!  I loved the touch of tooled leather, would be so cute for any dinner party!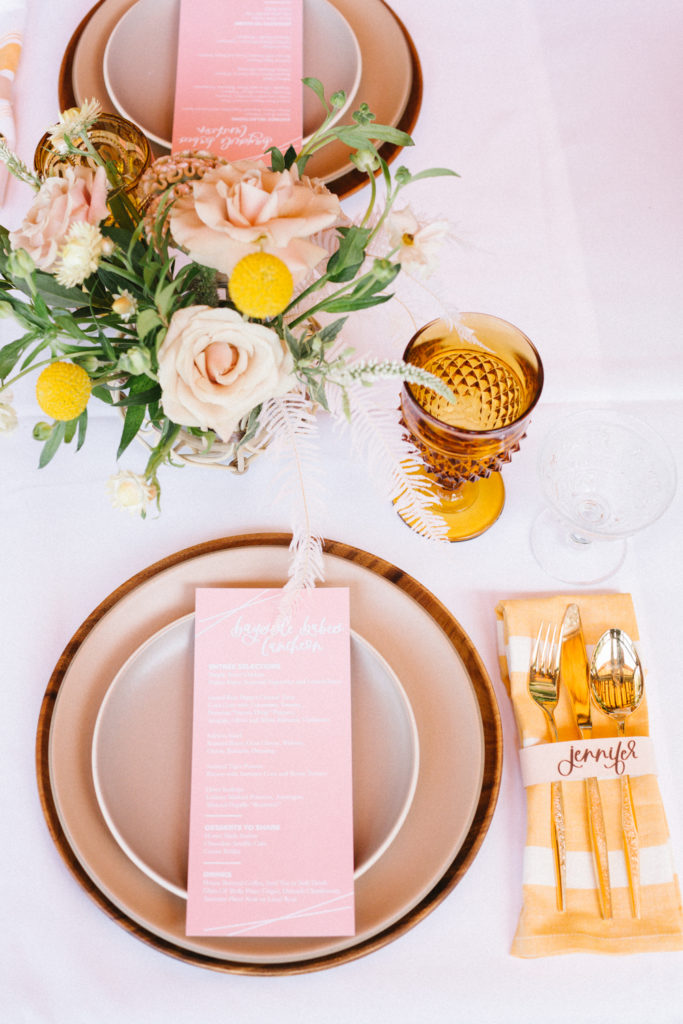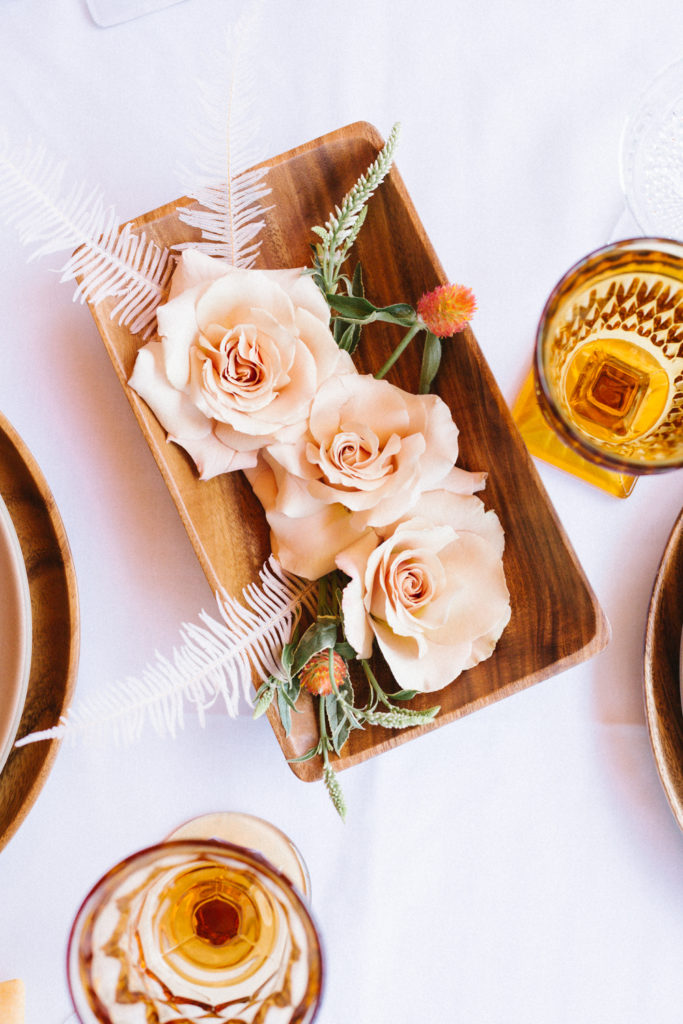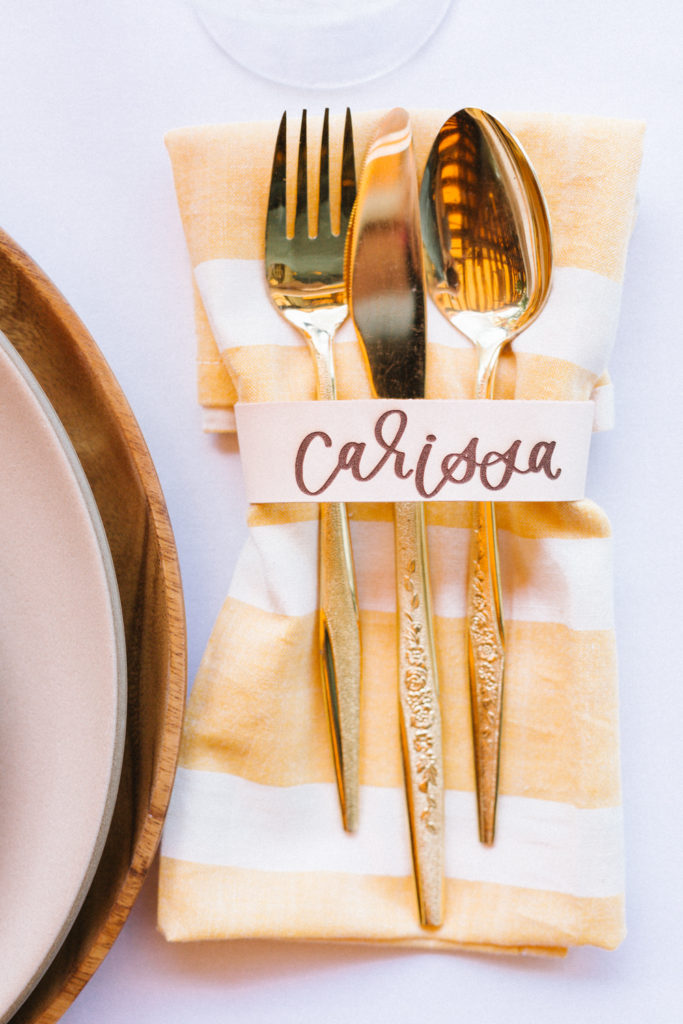 I'm still in awe of the beautiful floral arrangements by MV Florals.  She always astounds me with her talent, but these were so unique and unexpected, I loved them!  So many fun textures and colors, such a fun and different idea for Fall florals.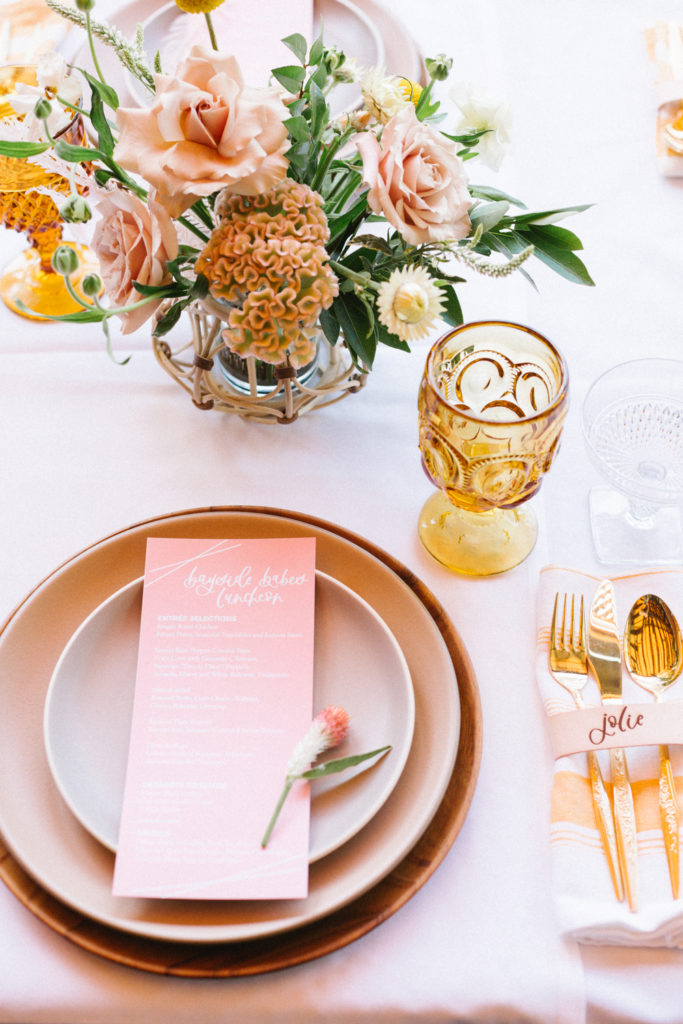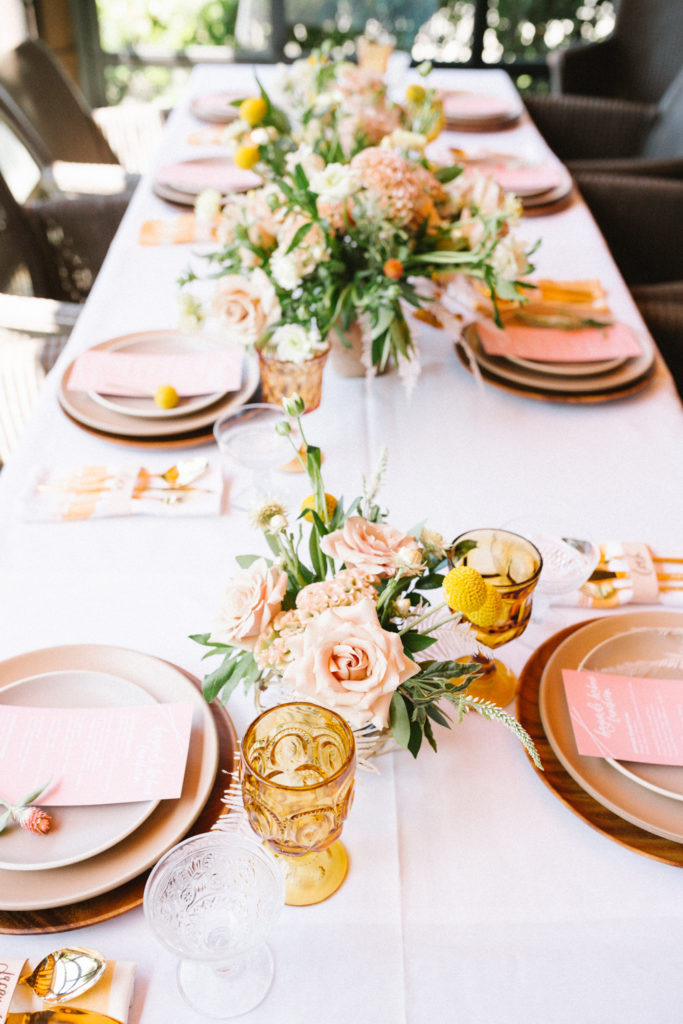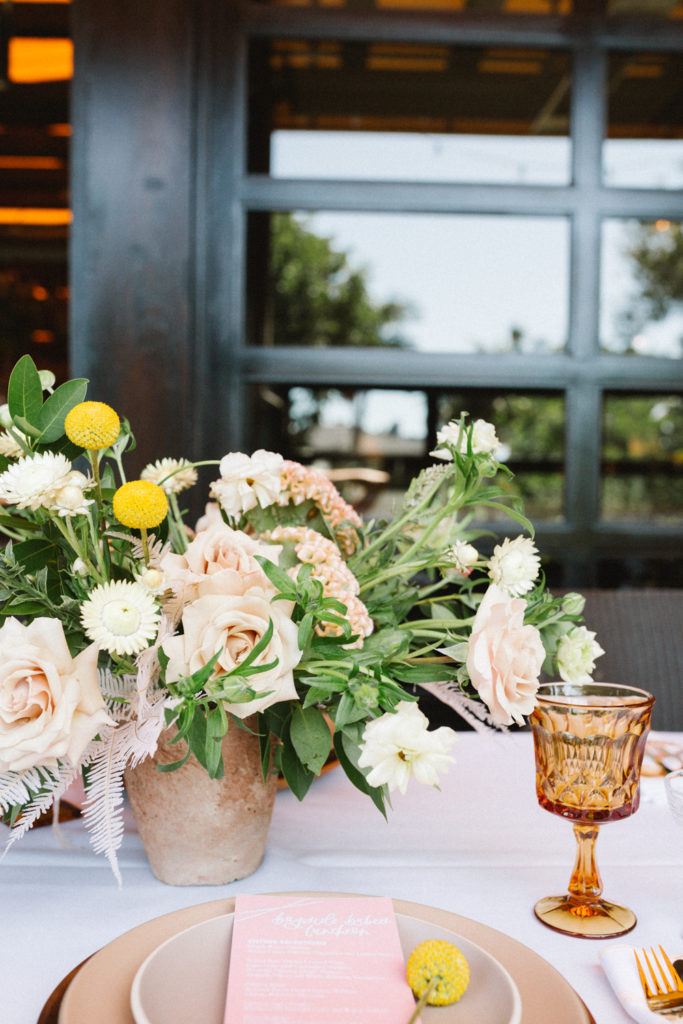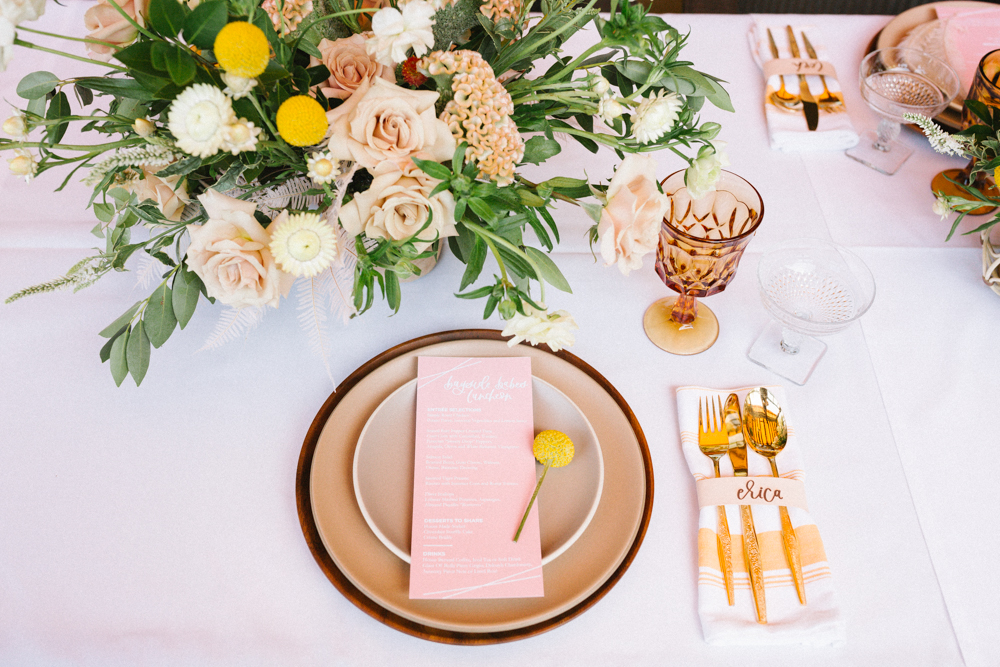 Now isn't this a pretty table?!  I'd be more than thrilled to join my lady friends at it, and I did!!  Ha!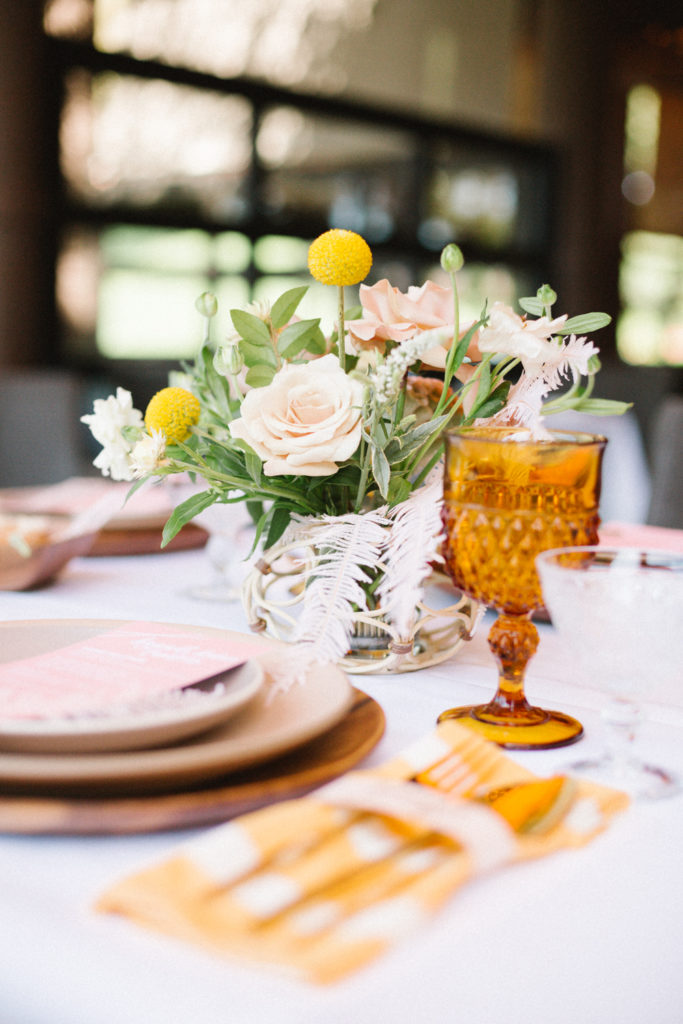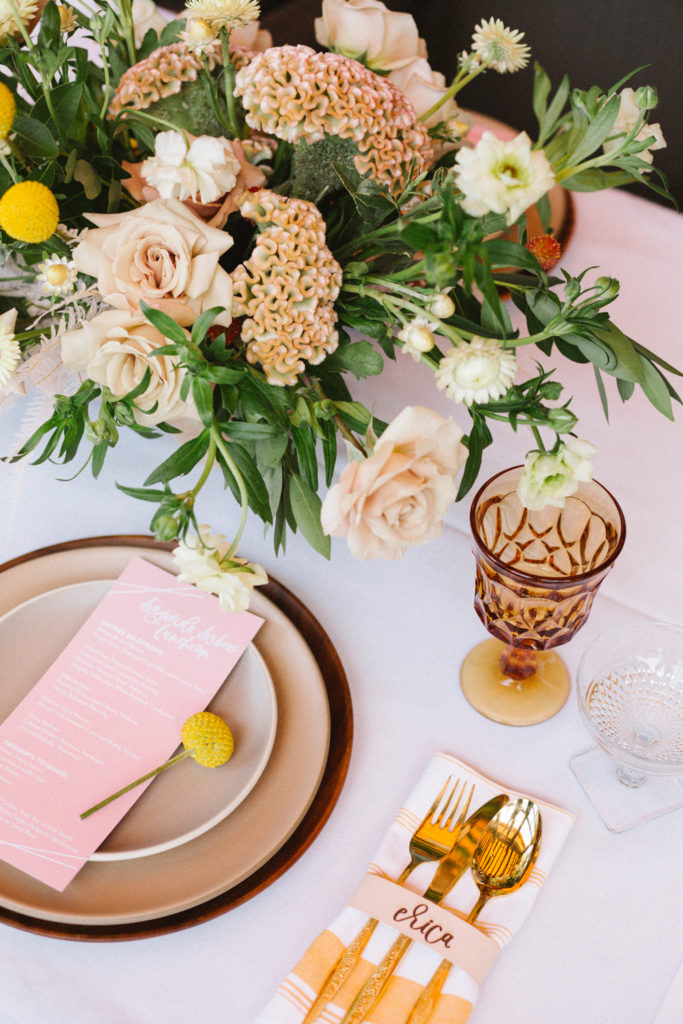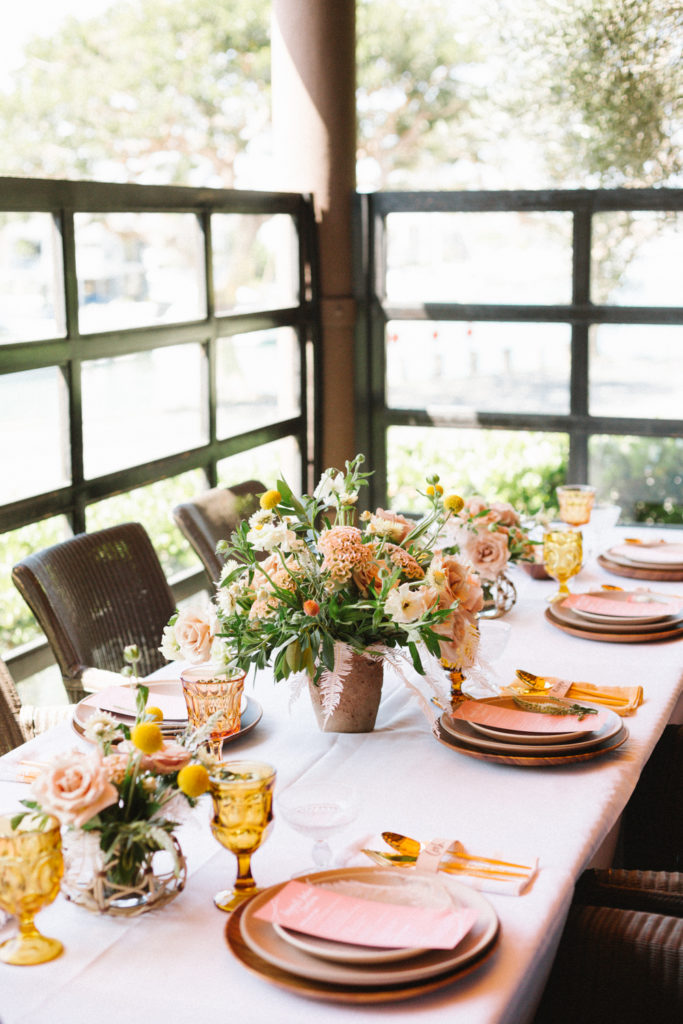 Here's Leah and I ready to stuff our faces with all the food and all the wine, haha!!!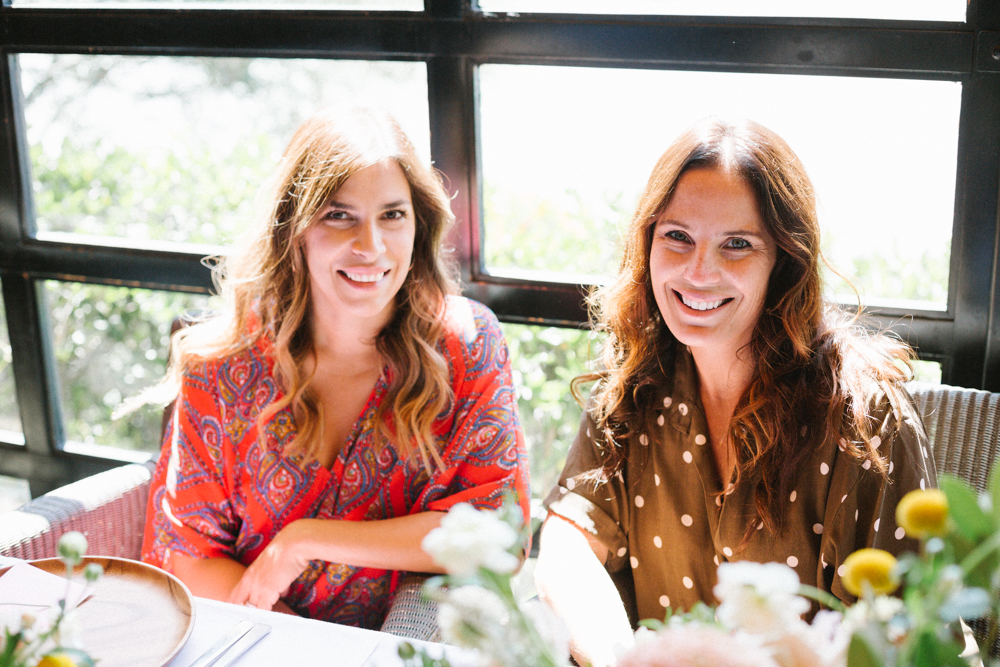 Cheers ladies!!!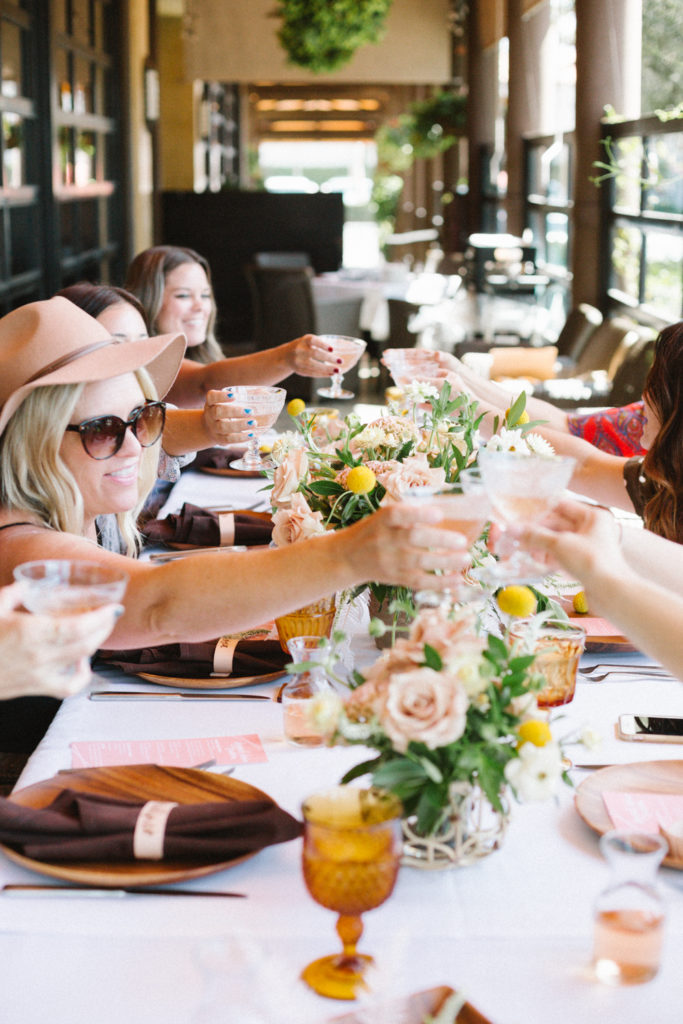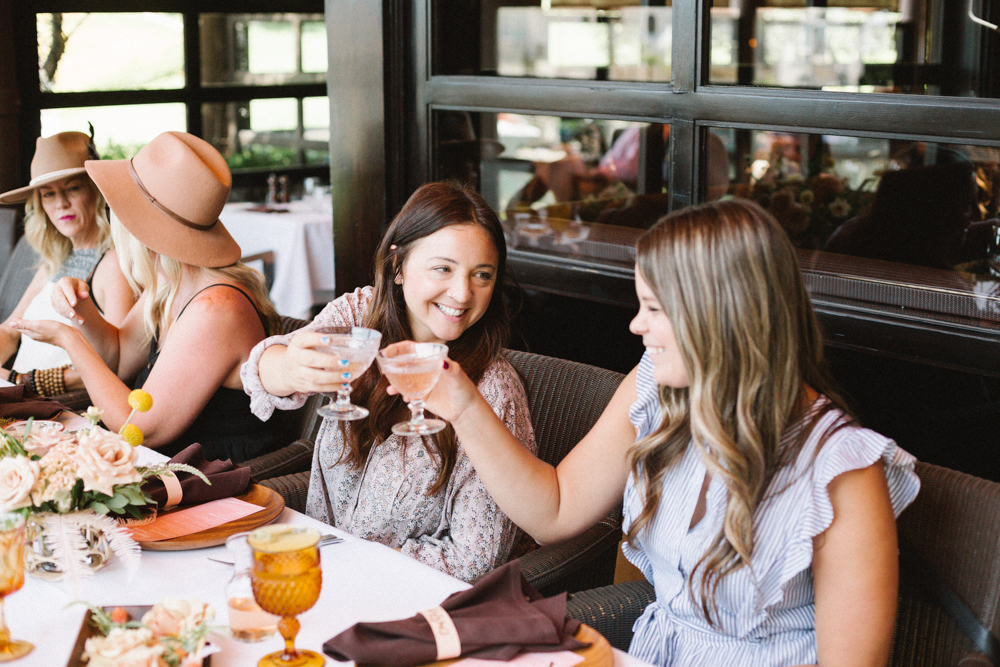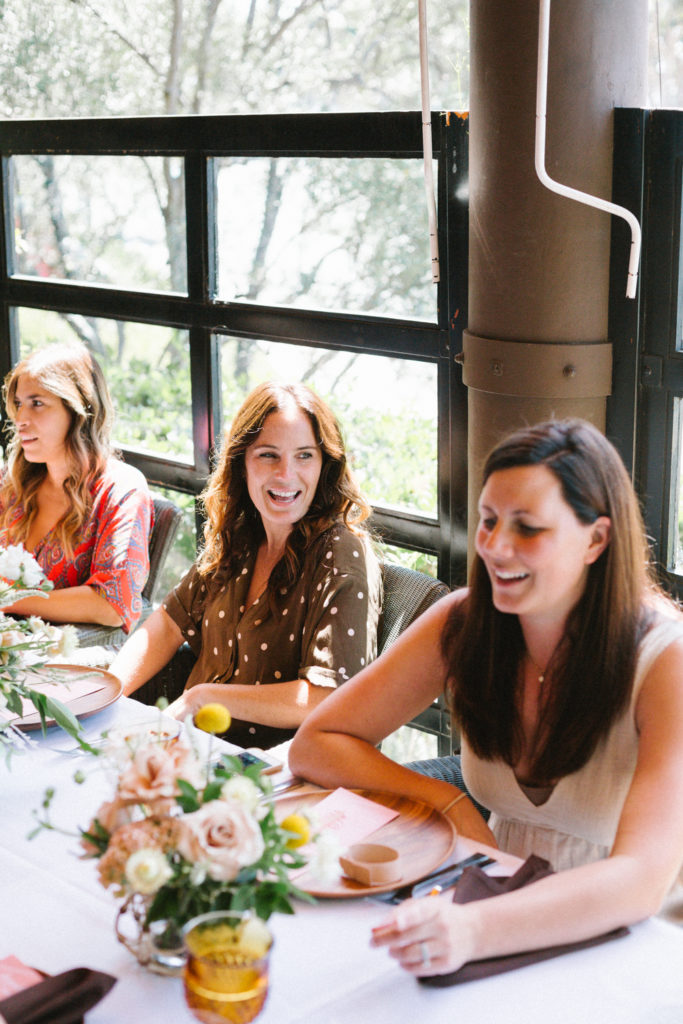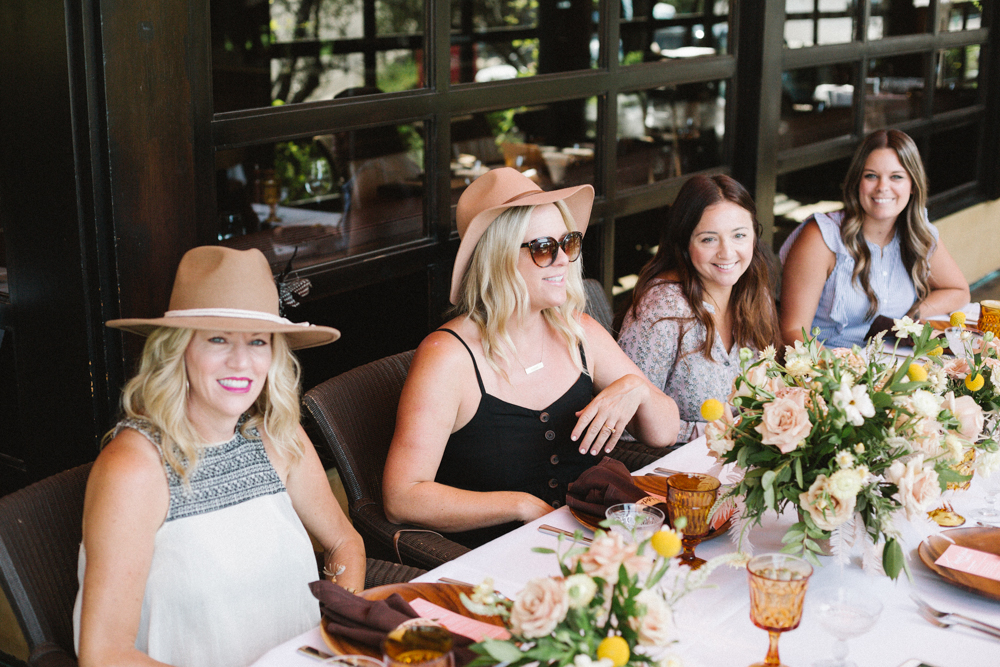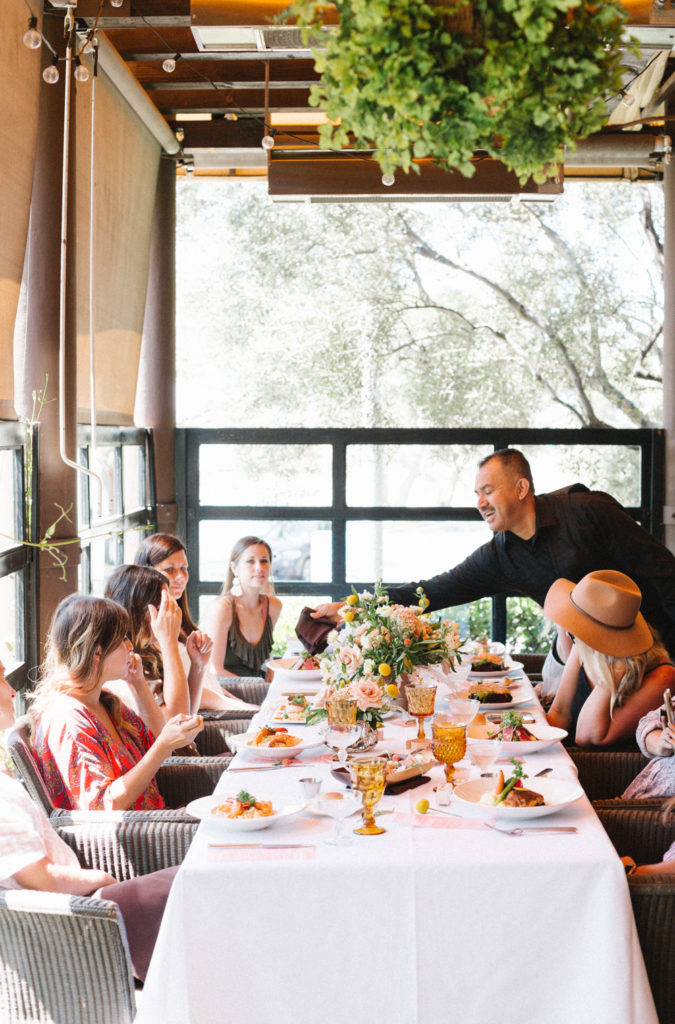 Now for a look at the food… I must warn you, if you're hungry veer your eyes away, or there will be drool….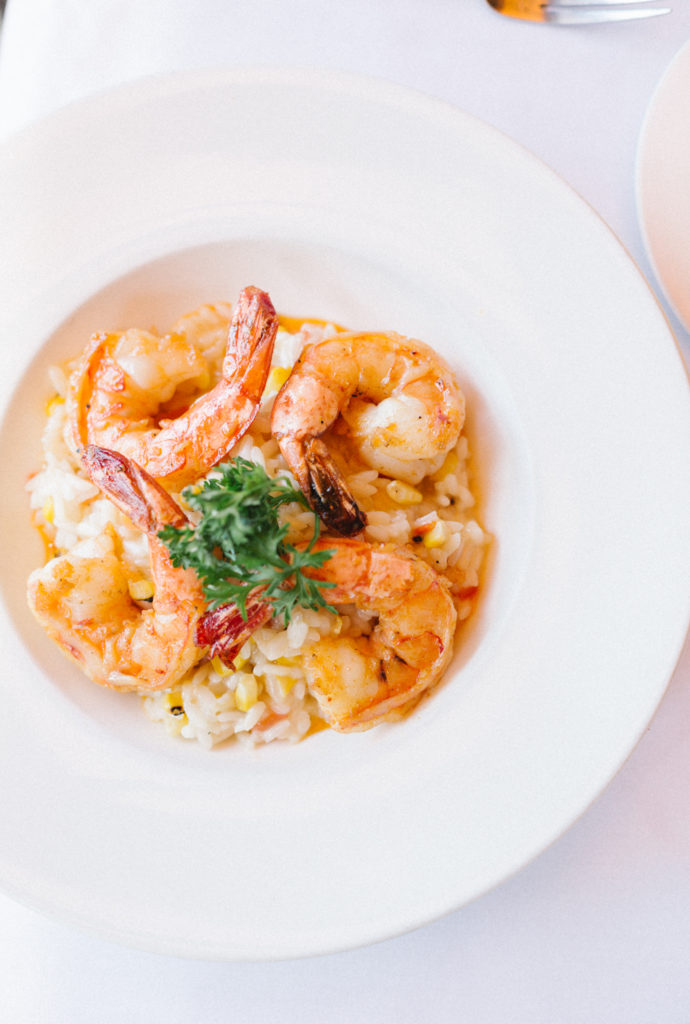 I ordered the scallops with lobster mash potatoes, the diet was out the window this day!!!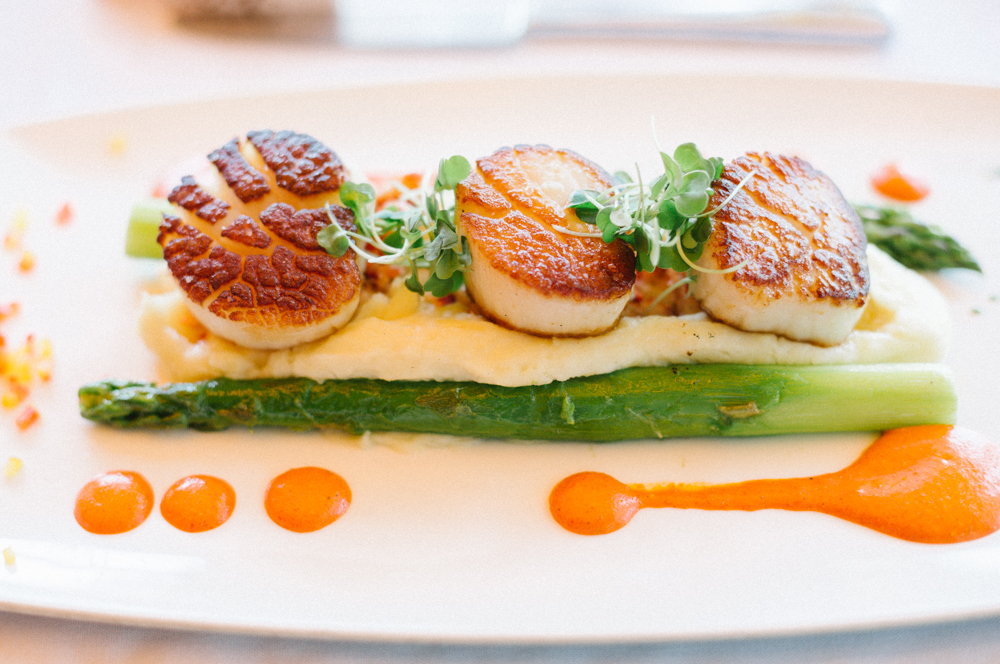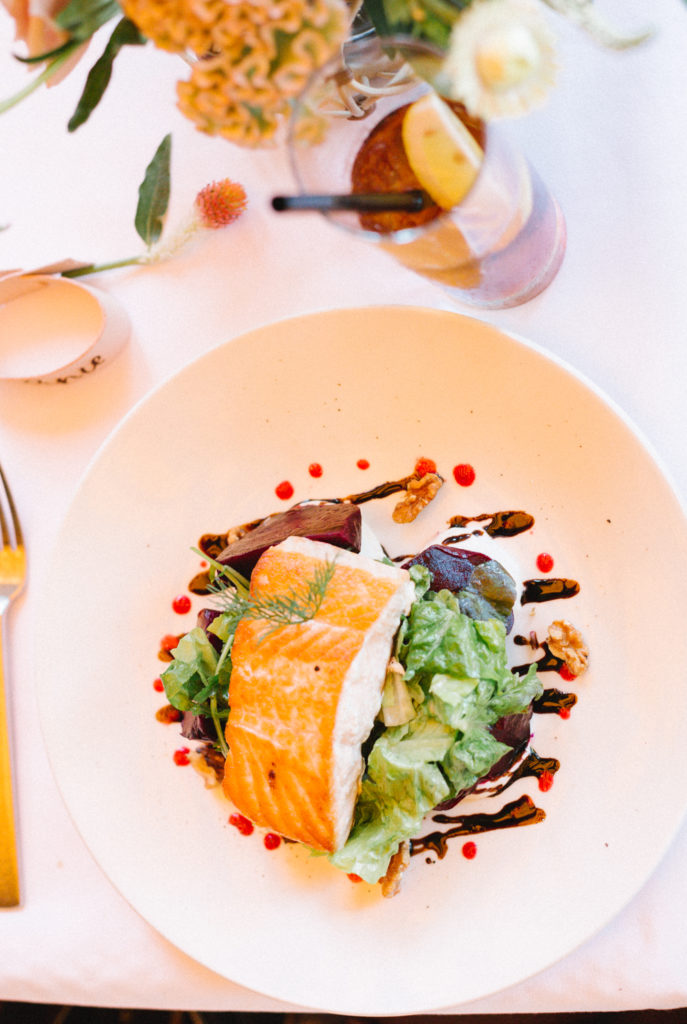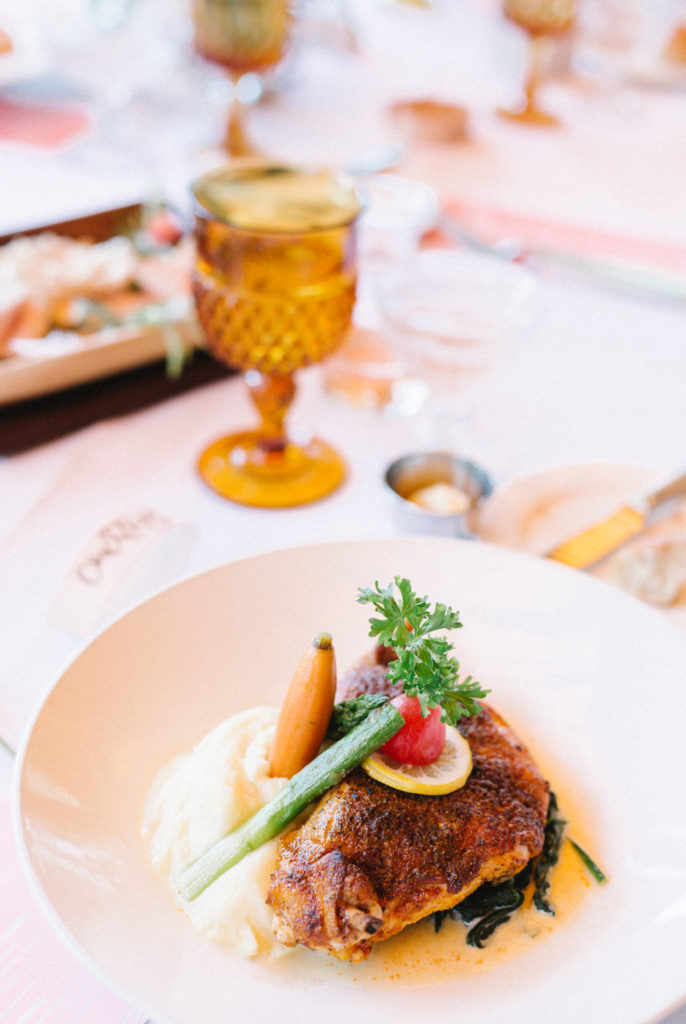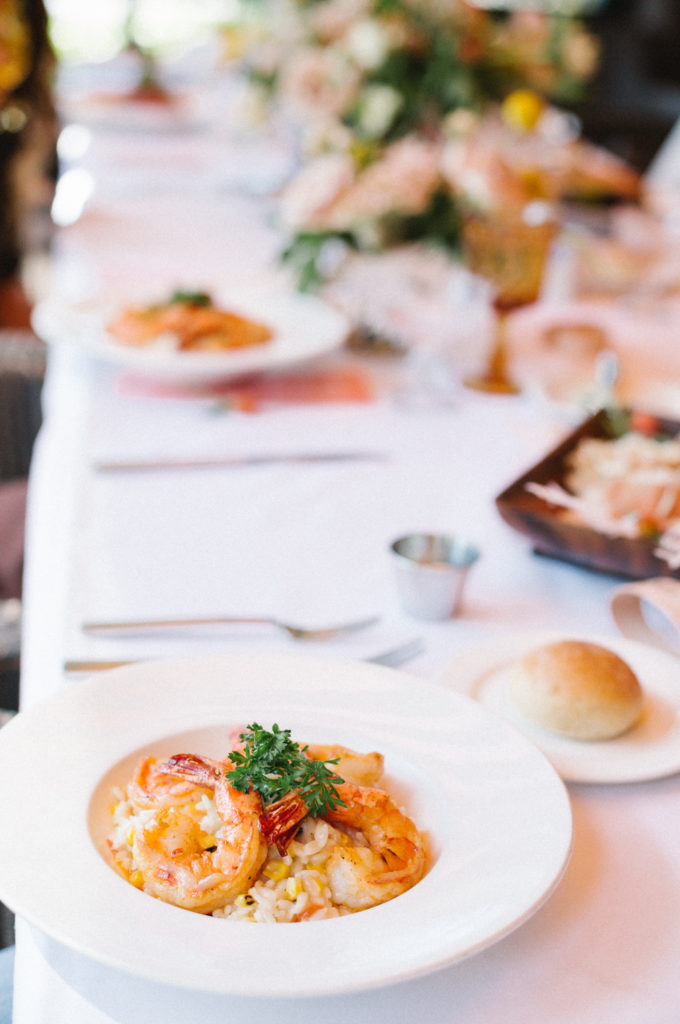 And dessert!!!  Oh the dessert, we each got to taste a little bit of everything and it was oh so perfect!!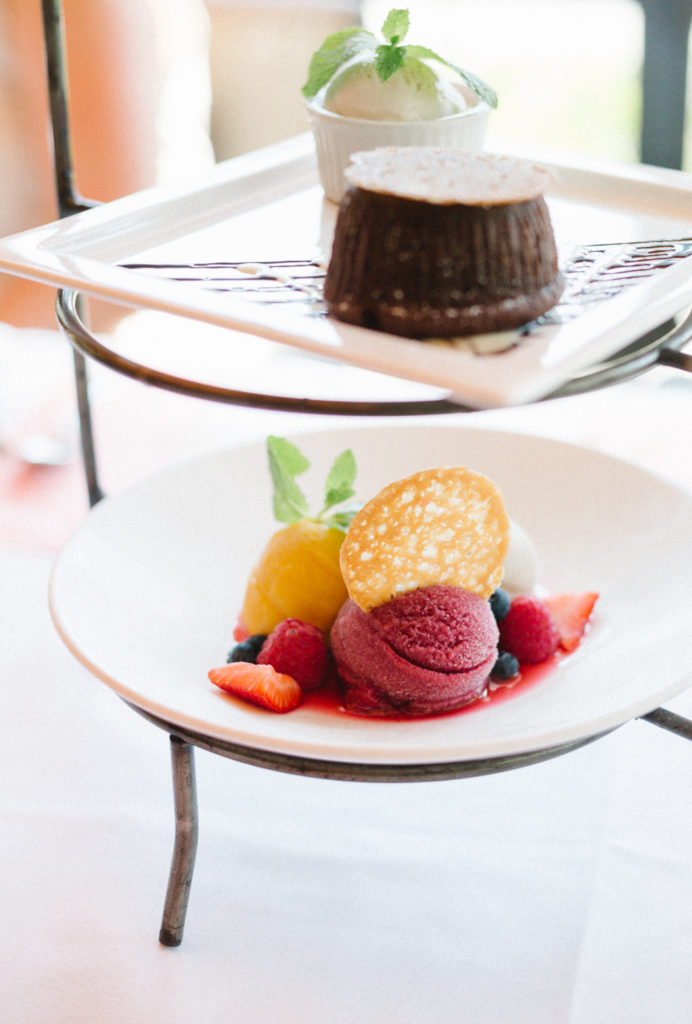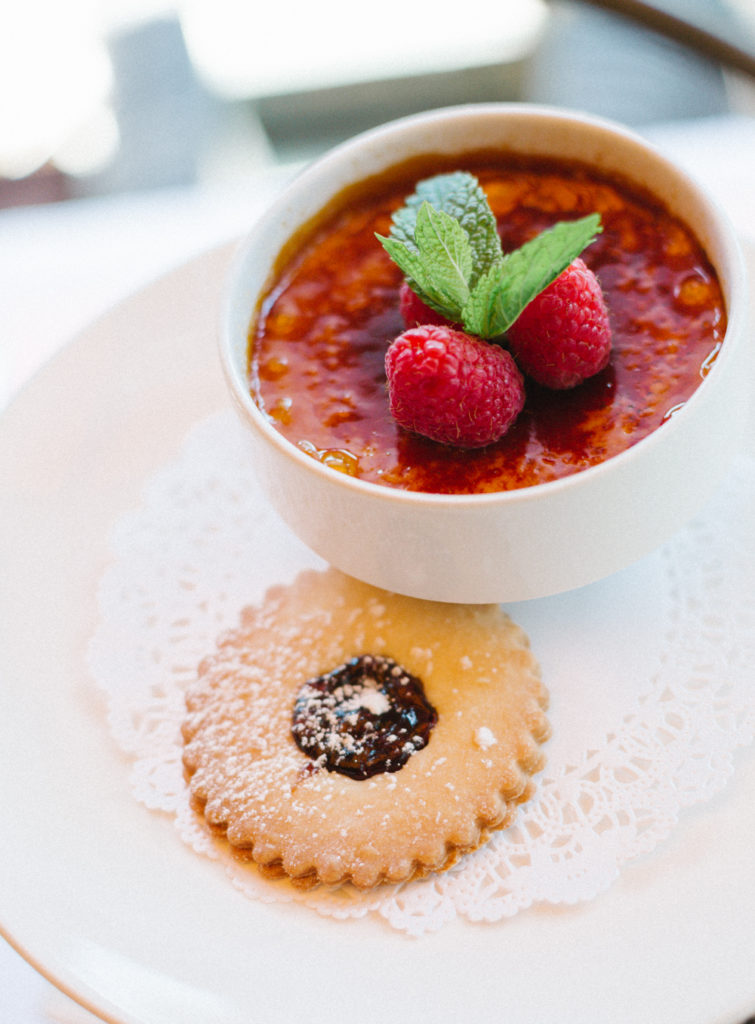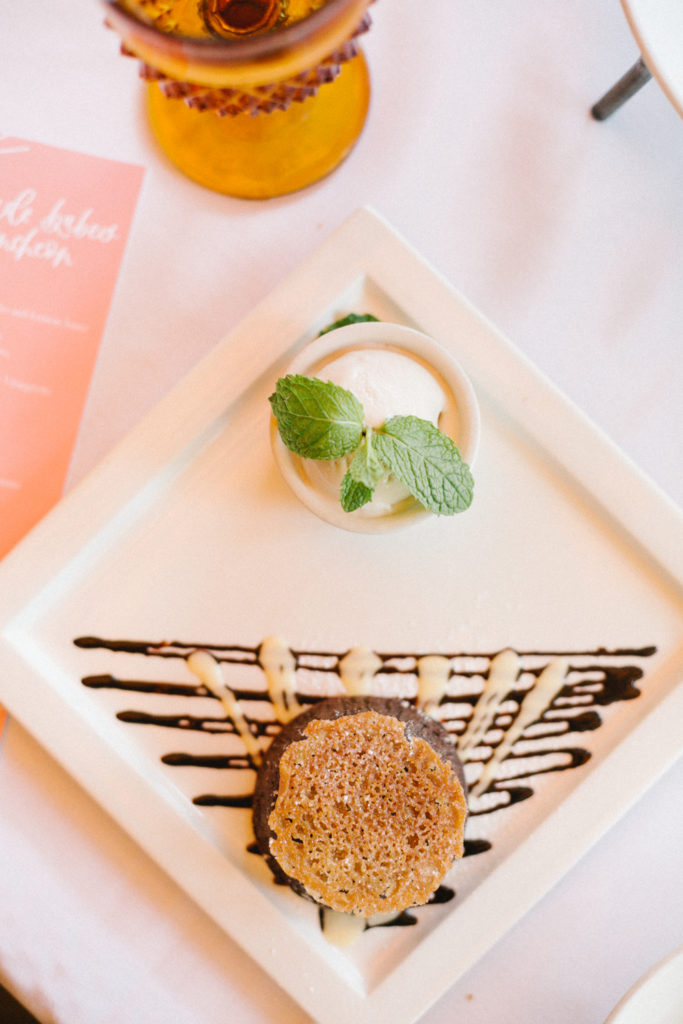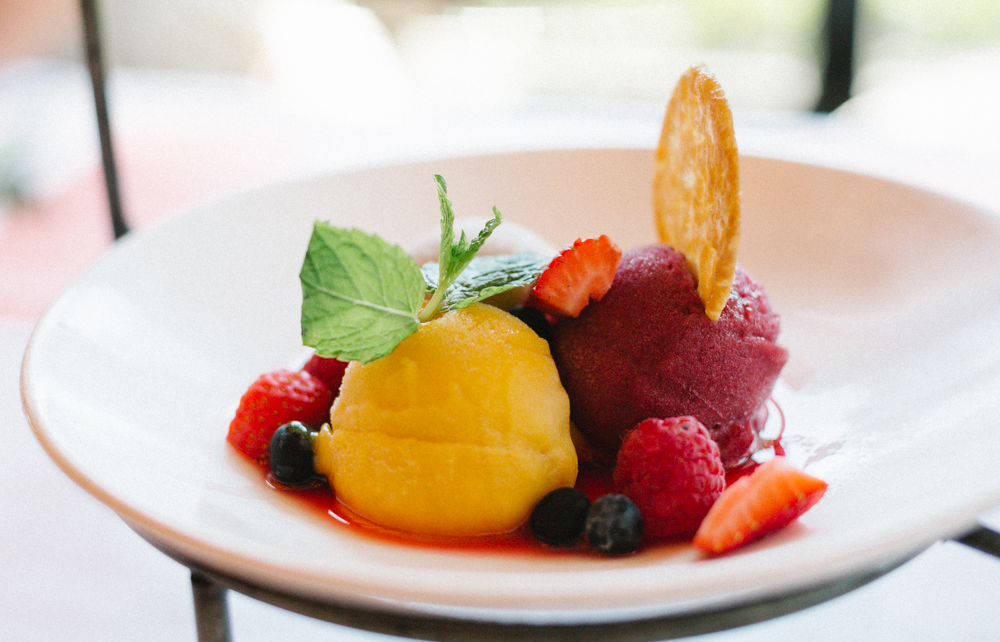 Thank you Bayside for this lovely afternoon!!  Like I said, Bayside is the perfect spot for lunch or brunch with friends – they also have live music a few days/nights a week so make sure to check that out!!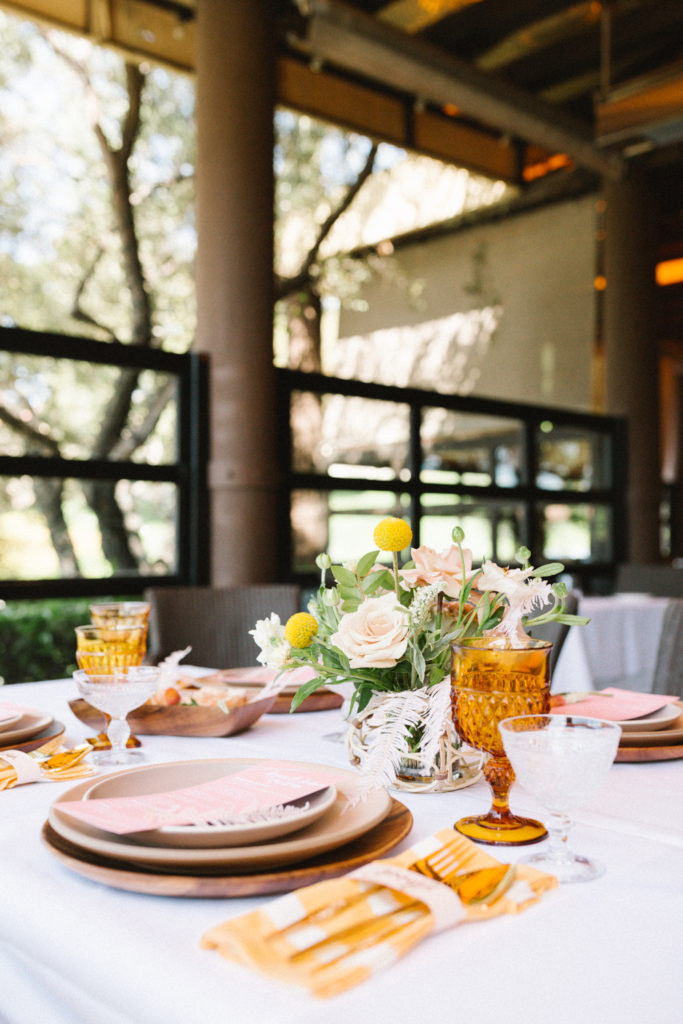 Ok ladies – wherever you are, stop, text your girls and plan a lady date!!
xx
Jacquelyn