We've got another local favorite for you today!!
I was introduced to Kristin Miracle-Lewis a few years ago when she first opened her beautiful shop, The Garage Collective in Laguna Beach, CA.  The first time I looked at her collection I was in love!  So many unique pieces, beautiful textiles and just enough of that California boho touch that is just so Beijos.  We immediately began working together on photo shoots and such, and I of course fell in love with her as well!  Kristin has the most impeccable style and what I really appreciate about her is that she is such a supporter of fellow women entrepreneurs.  She is a that friend who is your biggest fan and loudest cheerleader, and who doesn't love that?!
Her shop is so well curated and very easy on the eyes.  So much pretty for your home, and even some fun pieces for you as well!  Keep scrolling to see the pretty photos by my friend Alison Bernier.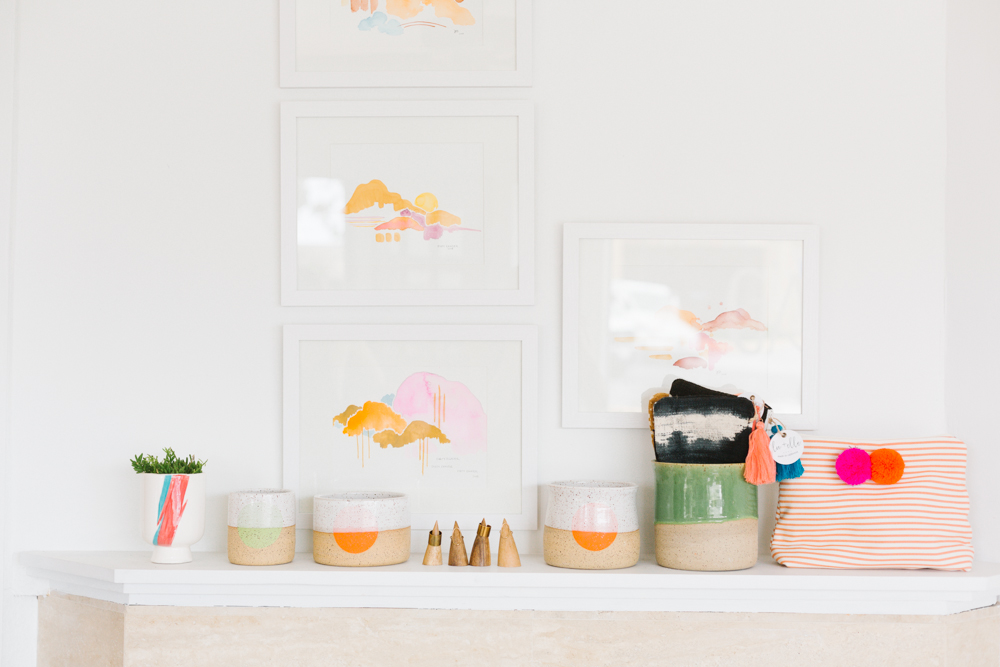 Tell us a little bit about you and your background…
My name is Kristin Miracle-Lewis and I am the owner and style director behind The Garage Collective, an ocean-front retail boutique and online shop in Laguna Beach, California.  In 2001 I graduated from Arizona State University and promptly began my career at commercial real estate and investment firm, CBRE.  I later felt the desire for salt and sea in my native Laguna Beach and moved home.
In 2009 I earned my MBA in Entrepreneurship from Pepperdine University while working simultaneously as a fashion swim merchandiser for California lifestyle brand, Quiksilver.  I climbed the apparel ranks for over 5 years before taking over my family commercial real estate business, Woloson Company, where as Vice President I handle top leasing transactions all over Orange County.  I am also a long-time philanthropist with previous executive board positions at local non-profits the Laguna Food Pantry and Laguna Beach Parents Club.
Currently I'm living the life of a business owner and busy mom to two boys, Weston (7) and Blake (5).  Balancing it all with the help of my husband Brian.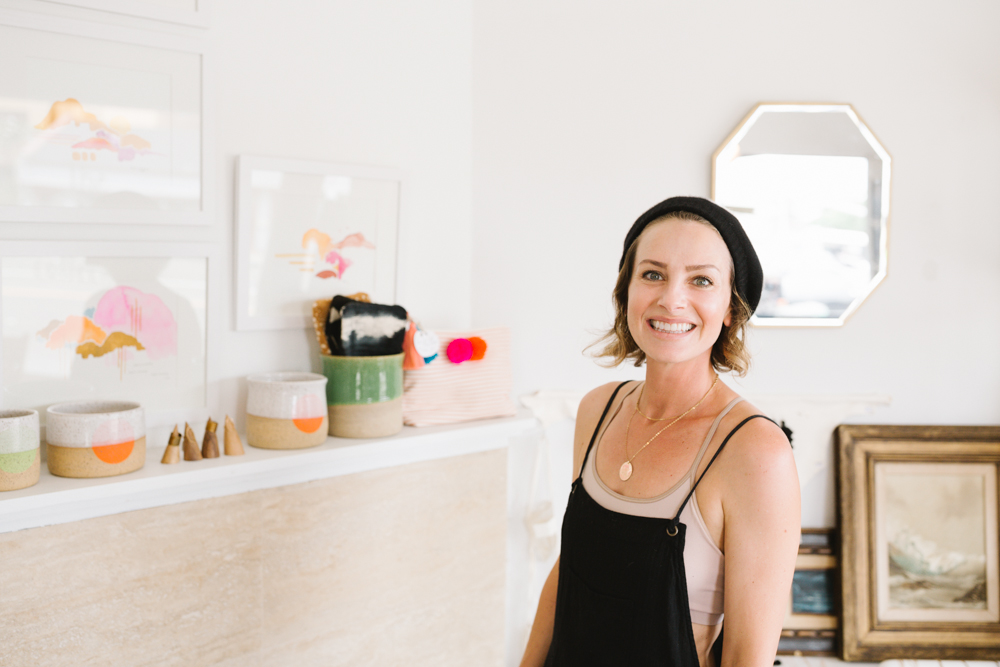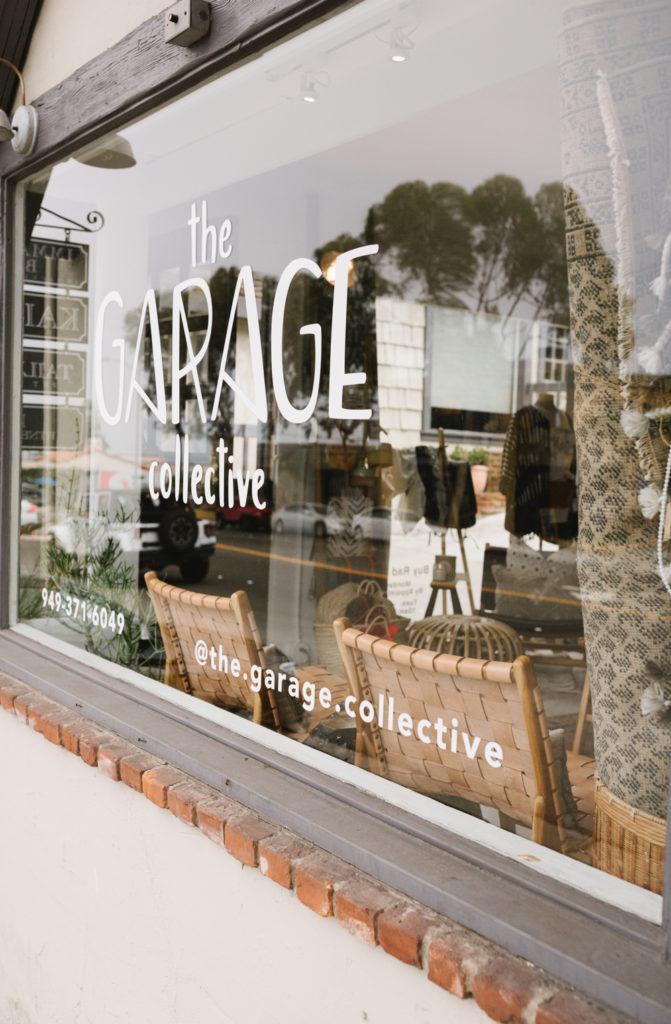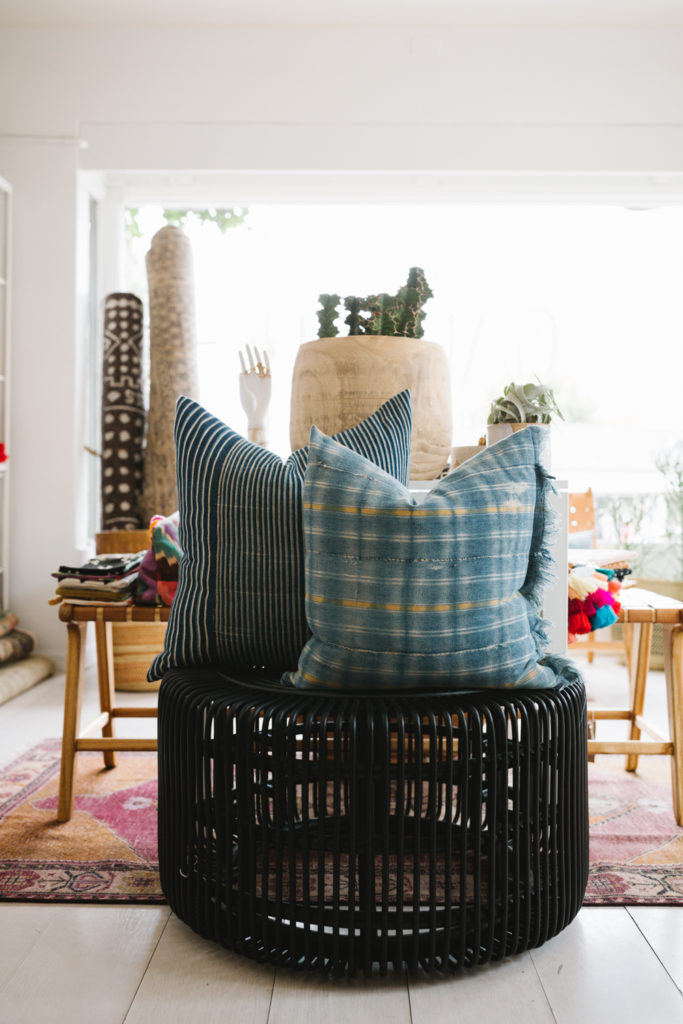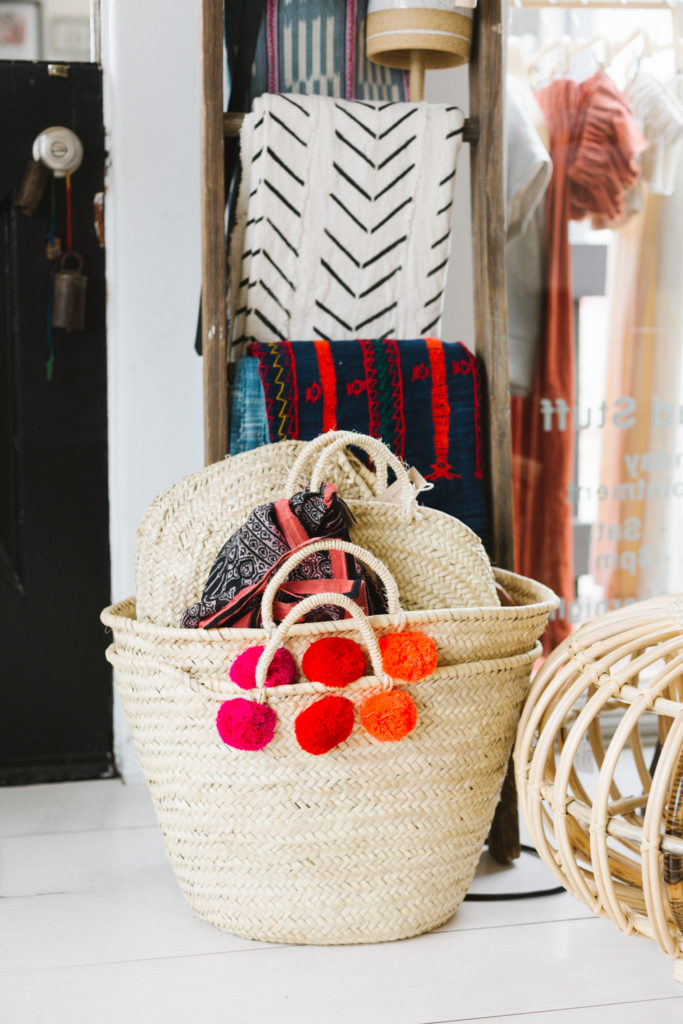 How and when did The Garage Collective begin?

In 2015 I began hosting weekend pop-up shops in my garage for friends and locals to peruse my collection of curated home finds and one-of-a-kind artisan goods. In early 2016, I opened the brick and mortar location of The Garage Collective in the heart of Laguna Beach on South Coast Highway. With a coastal bohemian aesthetic, this collaborative boutique hosts female-owned pop-ups which rotate quarterly along with a selection of my hand-designed pillows, vintage rugs, found furnishings and more.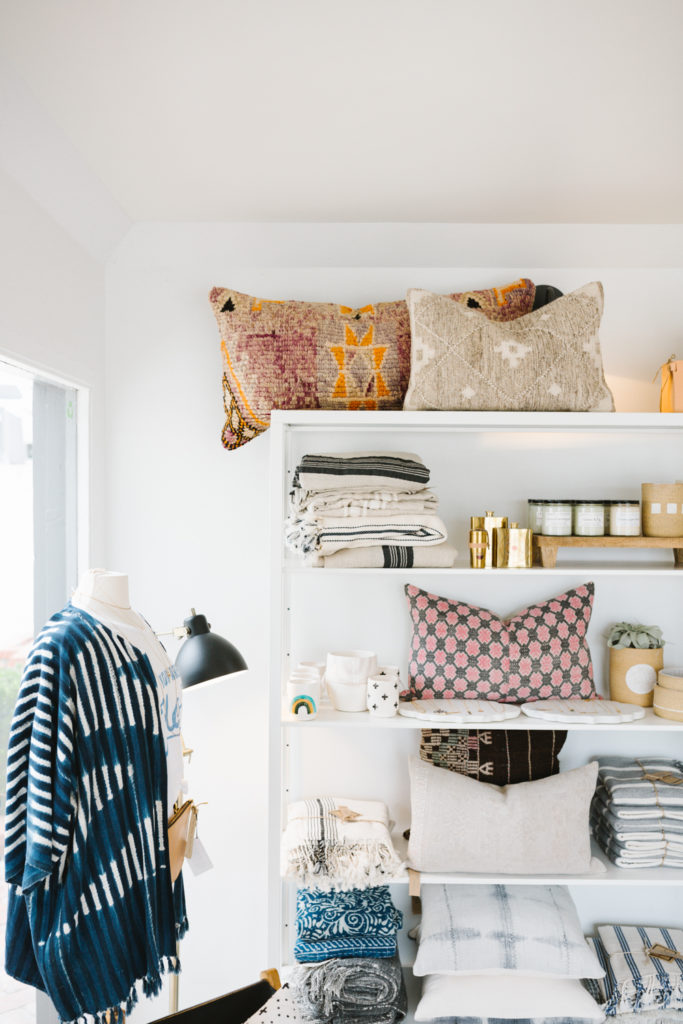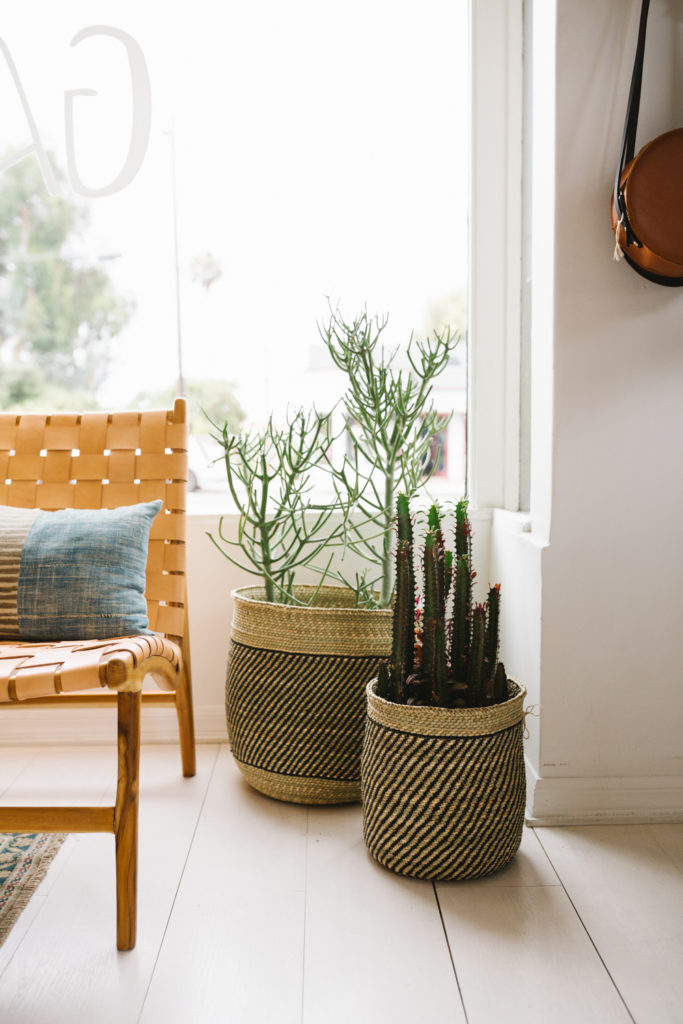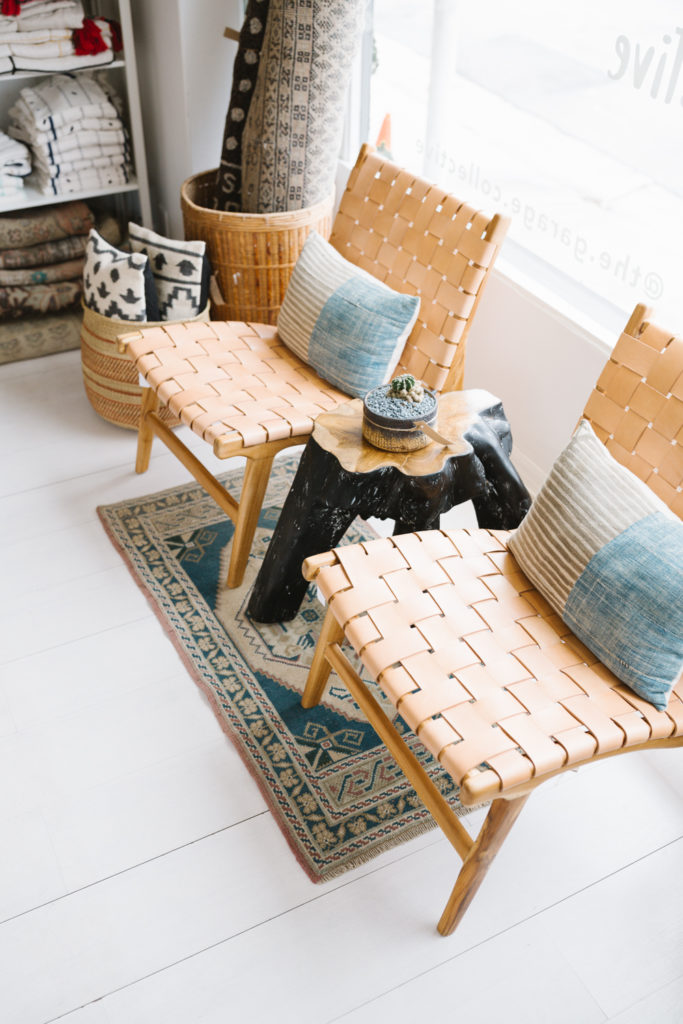 Your shop is in Laguna Beach right near the beautiful California coastline, how does that inspire you?
I can see the ocean from the shop which is more than I can say about my home, ha ha.  California lifestyle and the beach both inspire me.  I think homes should be more casual reflecting our lifestyle.  I love to use natural elements like our wall hanging baskets and leather wrapped chairs, lots of cactuses for pops of green and indigo textiles are a favorite, reminding me of the ocean.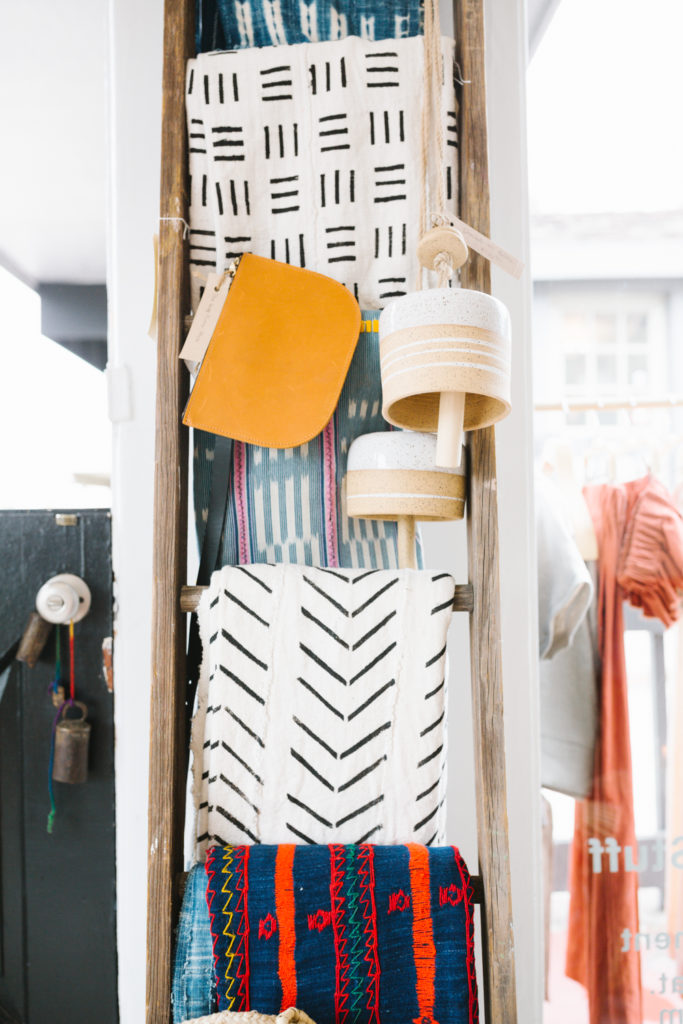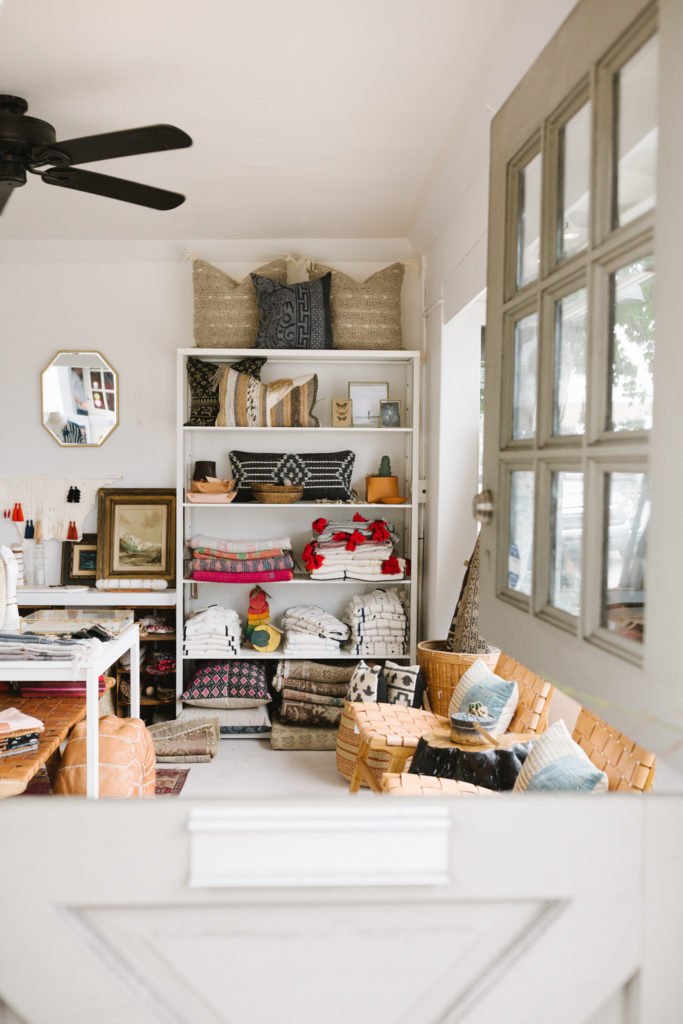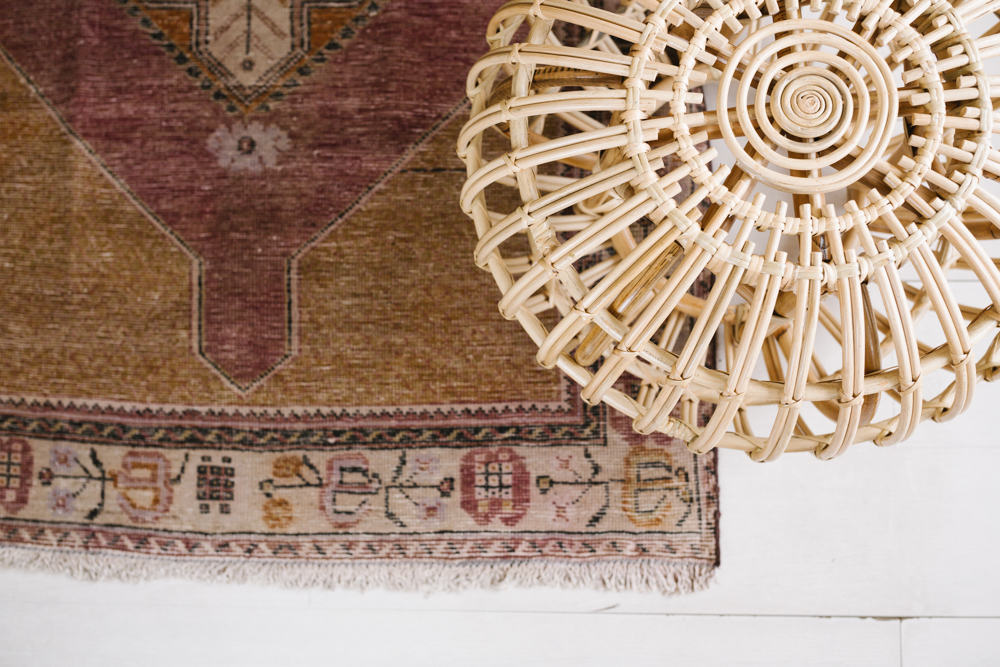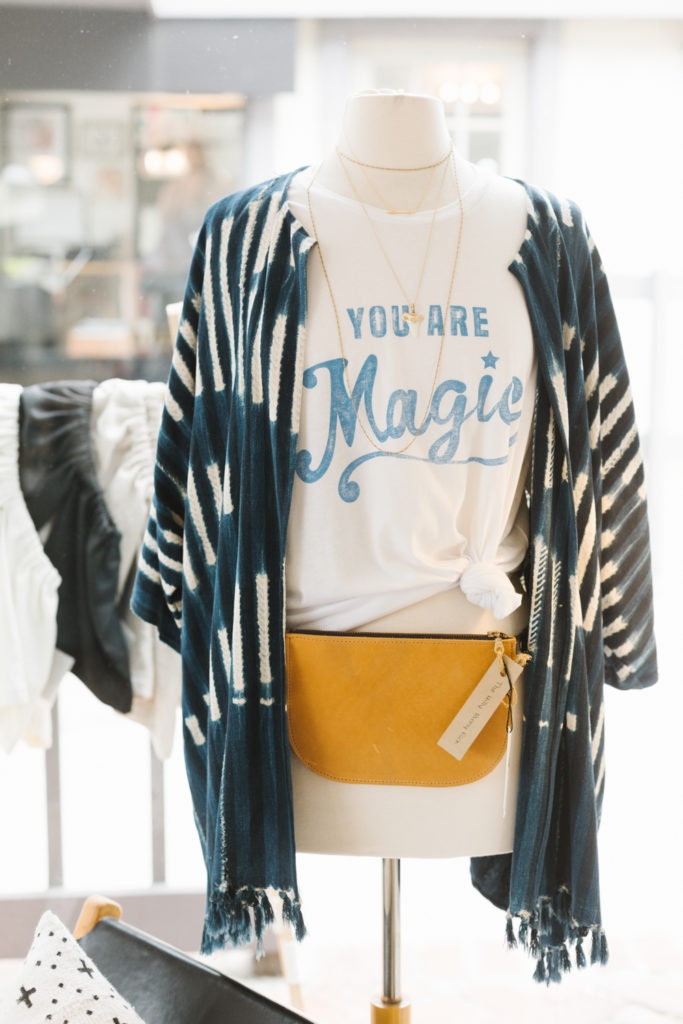 Talk to us about Lagom and why it's so influential to the Garage Collective…
I'm loving Lagom right now.  It means moderation and balance which is totally my jam.  I like practicing restraint with decorating.  For me it's calming to have less and you can choose more meaningful and special pieces.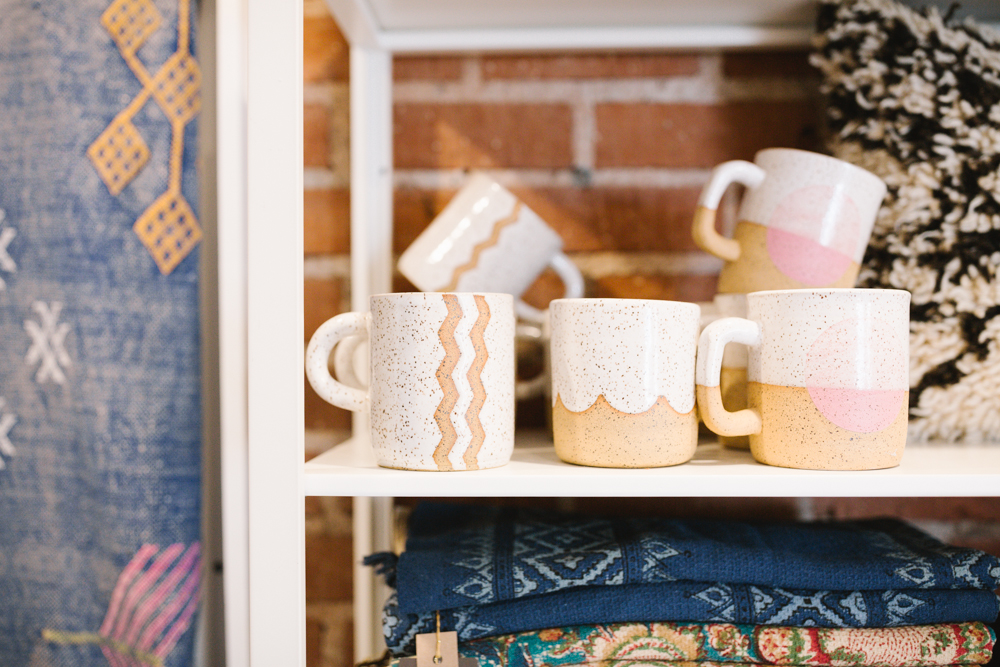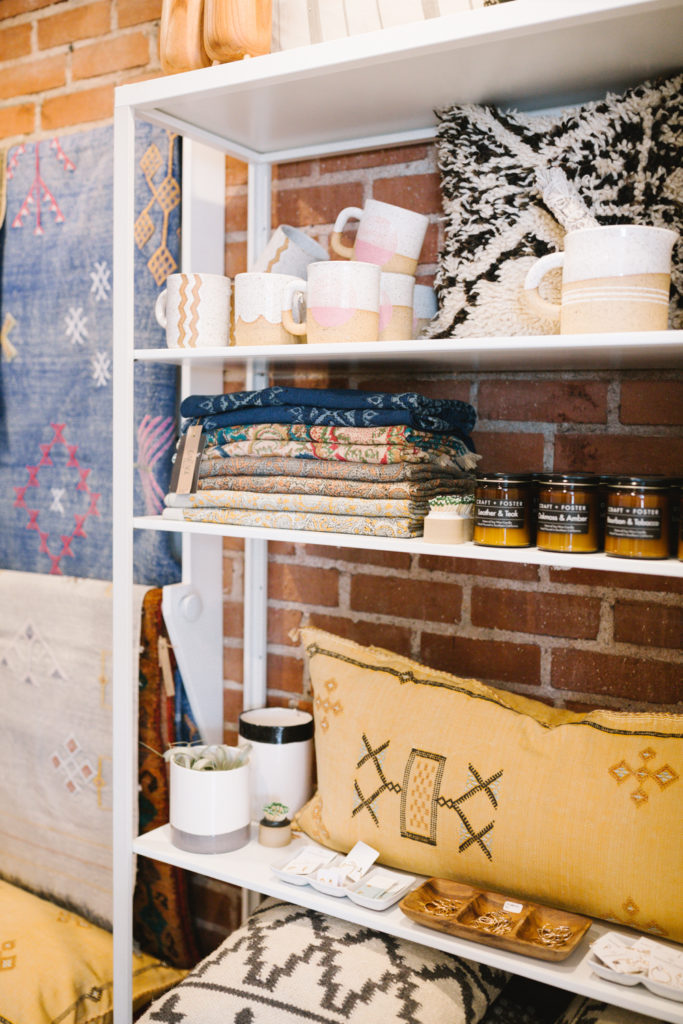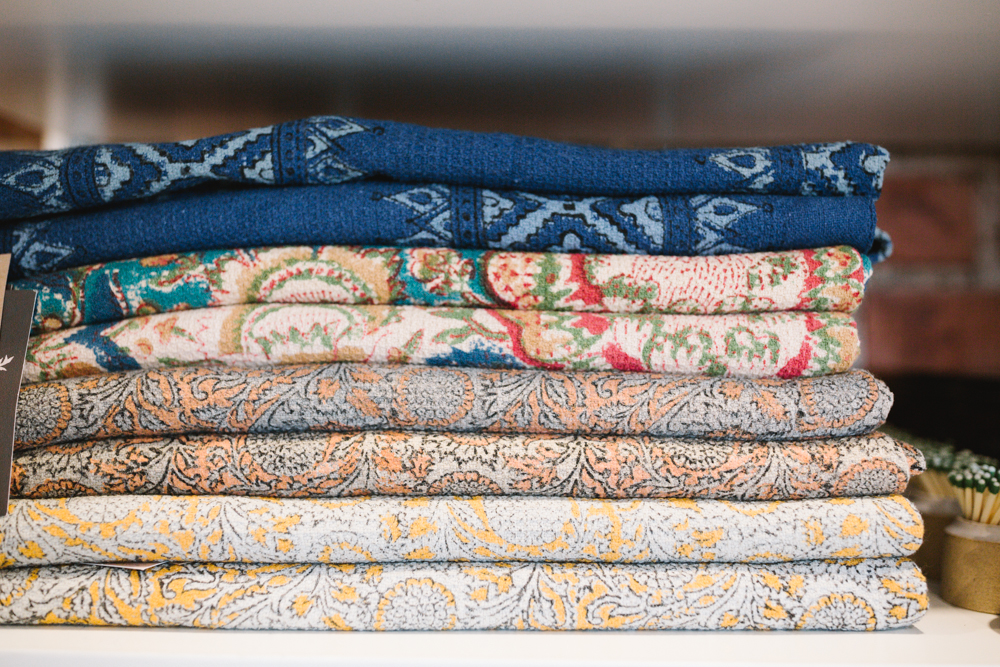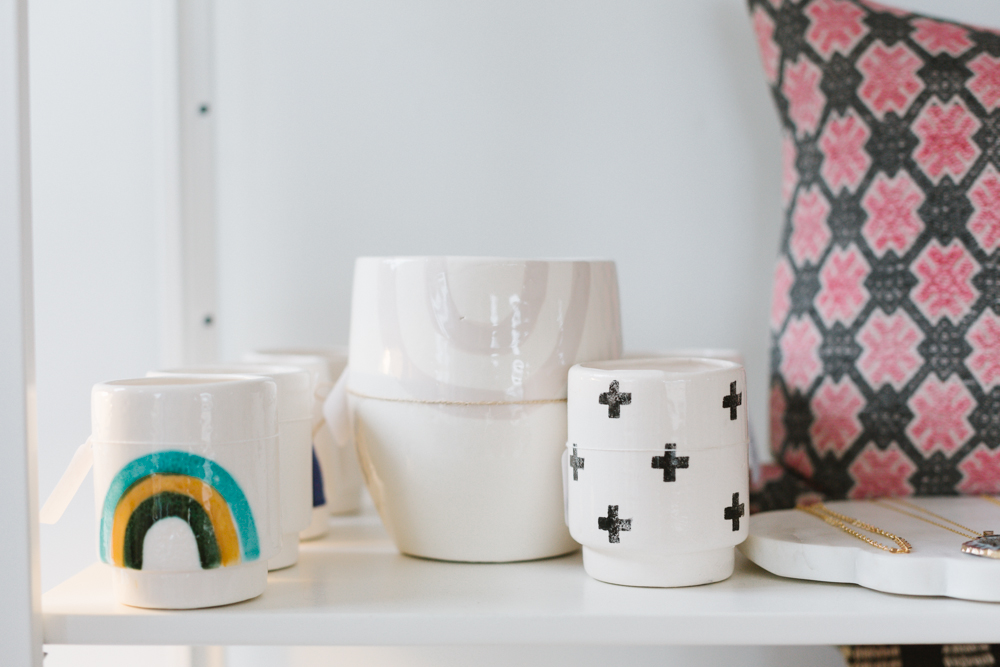 What is your favorite thing about owning your own shop?
My favorite thing about owning a business is connecting with other women in business.  I feel like I have a passion for two things, interiors and supporting other women.  We have a once a month group that meets at the shop to network, encourage and help other women in business.  I am also part of a mastermind group and local instagram networking group.  I get so much inspiration and energy from being a part of these.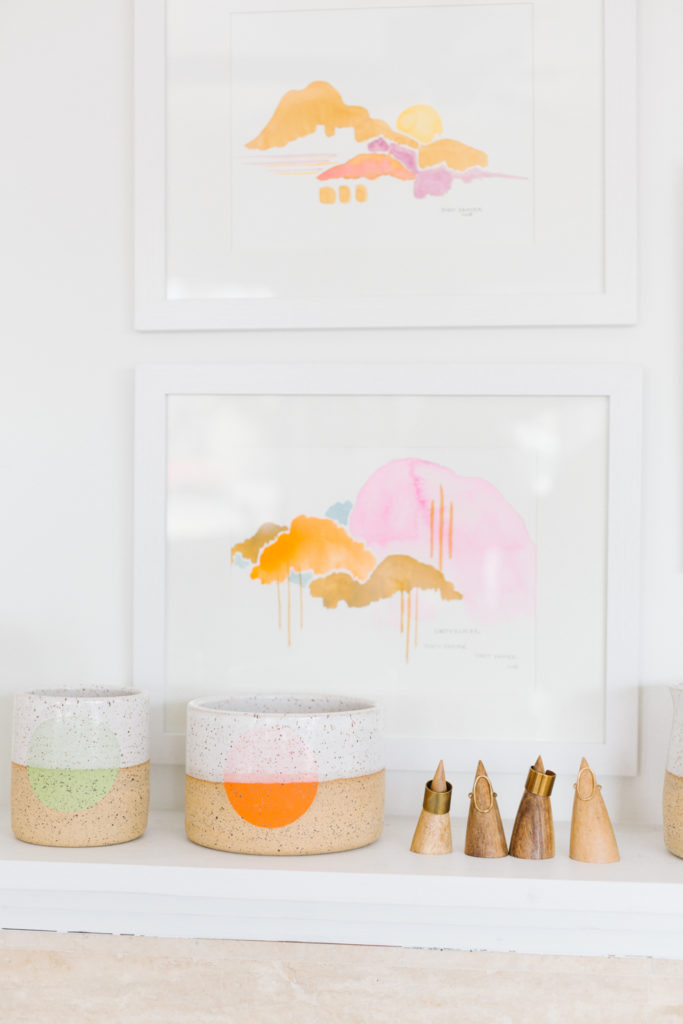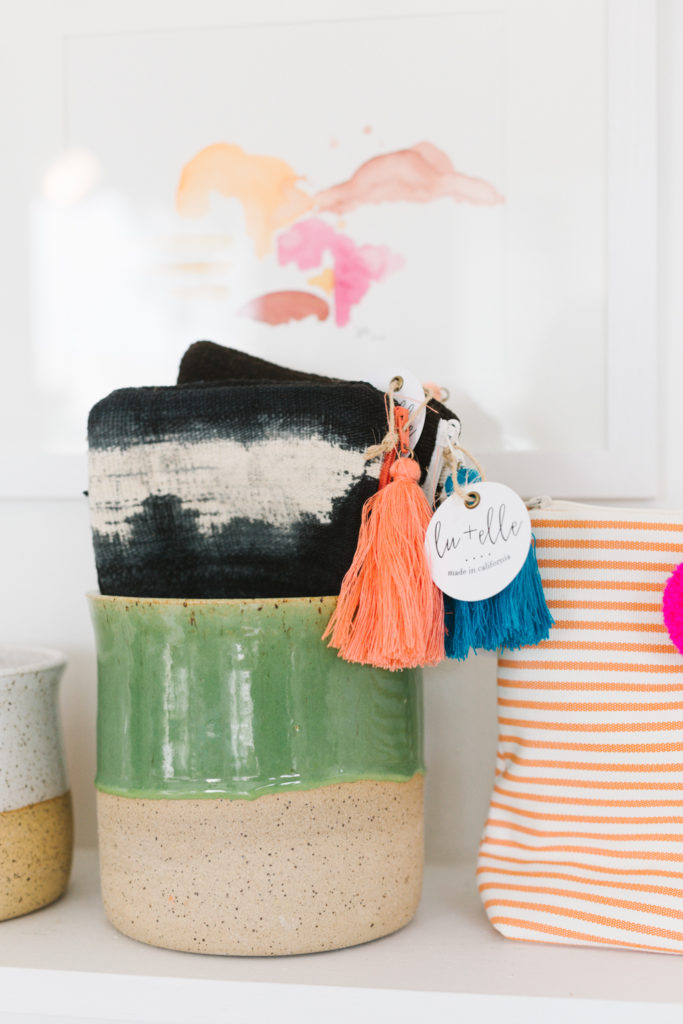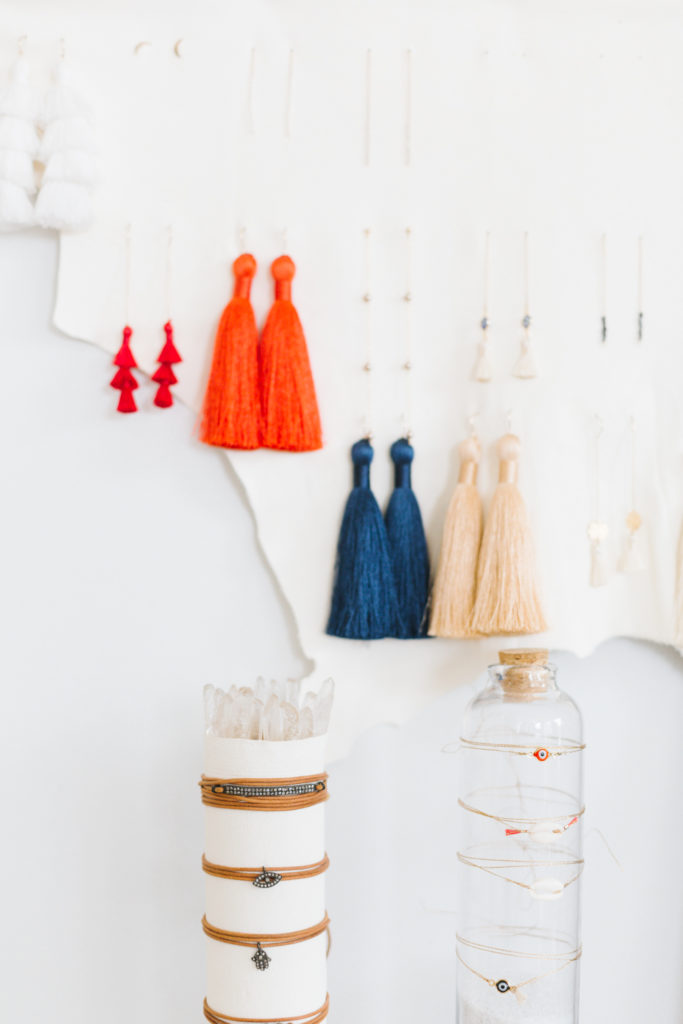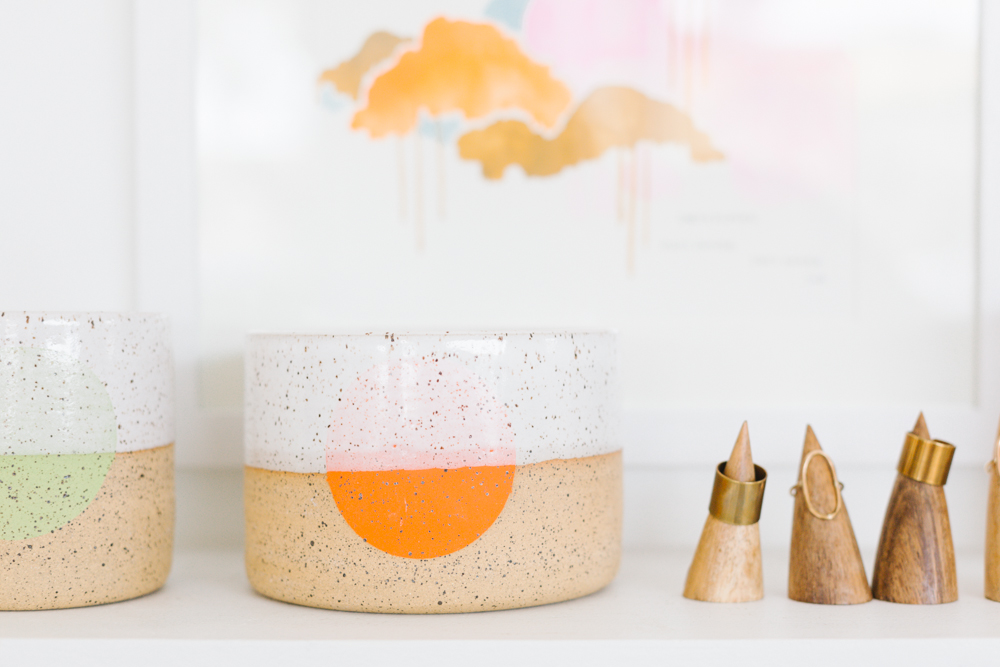 What are some of your favorite items in your shop right now?
My favorite items in the shop are definitely the textiles.  I have some amazing vintage beni ourain rugs arriving next week as well as some mini rugs and turkish rugs.  I definitely have a passion for rugs.  I believe they finalize the room.  I'm also pillow obsessed.  The cheapest and easiest way to switch up your look!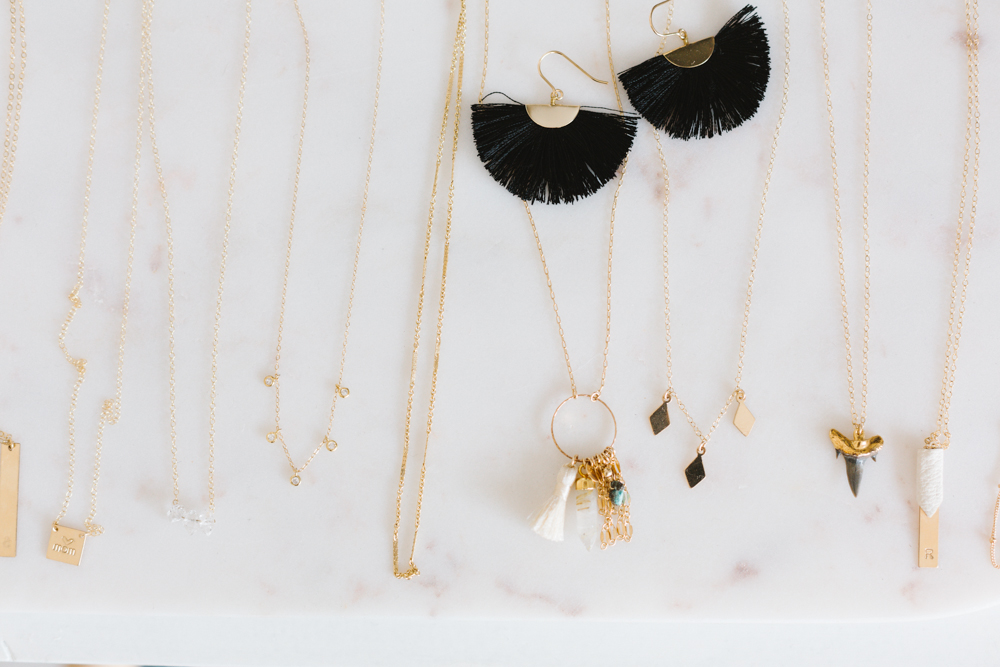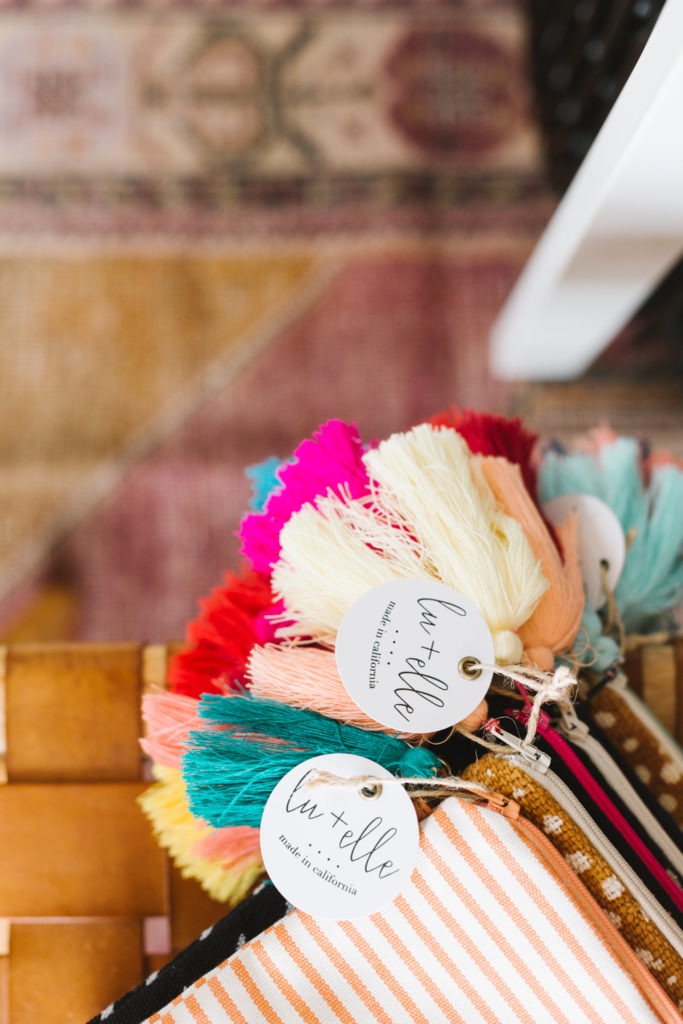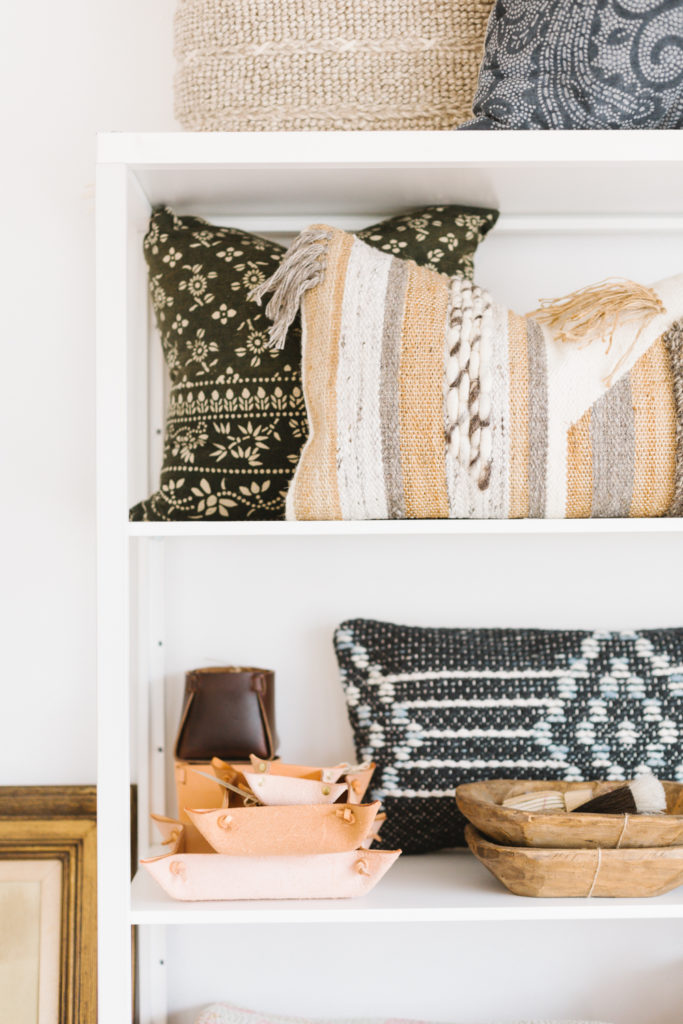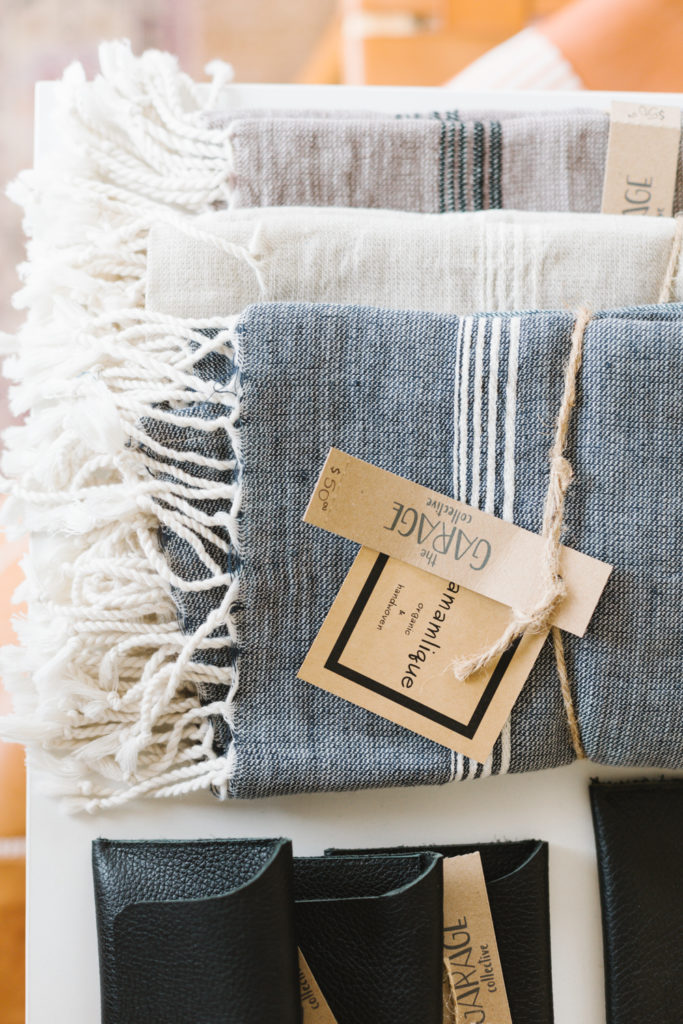 As a fellow mama and business owner, what is your best advice to managing it all?
How do I manage it all?  I seriously don't know.  People say I have a lot of energy but I think it is because I get to pursue my passion and be creative, my job doesn't feel like work.  I get to create my own schedule allowing me to be with my kids in the afternoon and I love volunteering because I feel connected to my community.  I am co-chairing the Jog A Thon this year at my kids school Top of the World.  It's only the largest school fundraiser, no pressure.  Giving back, bonding with other moms, supporting a cause that I am passionate about well that is all RAD stuff!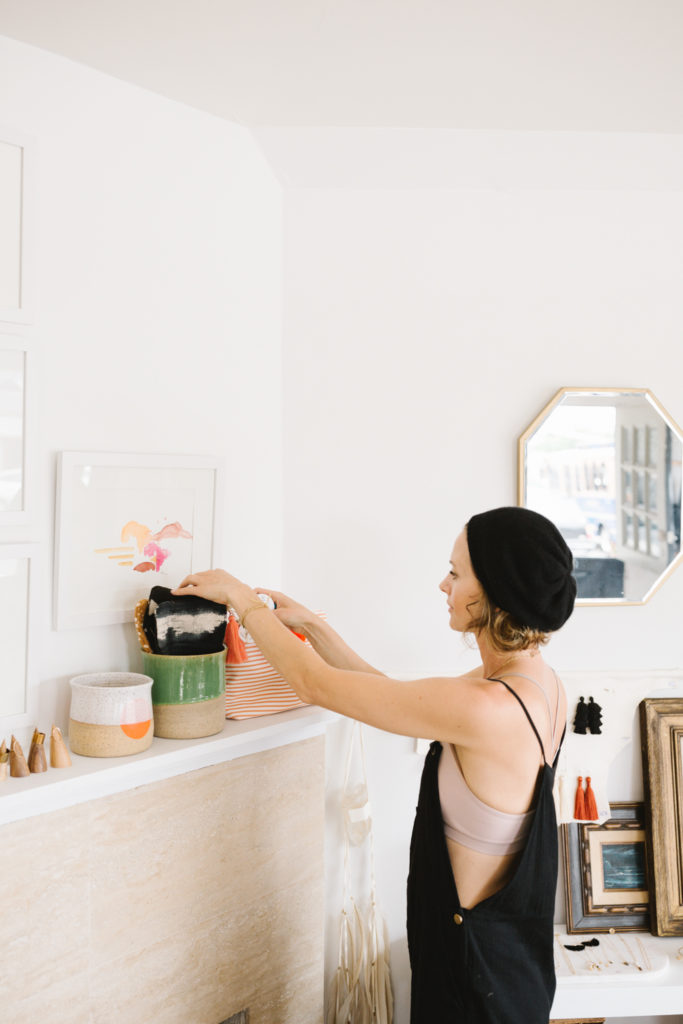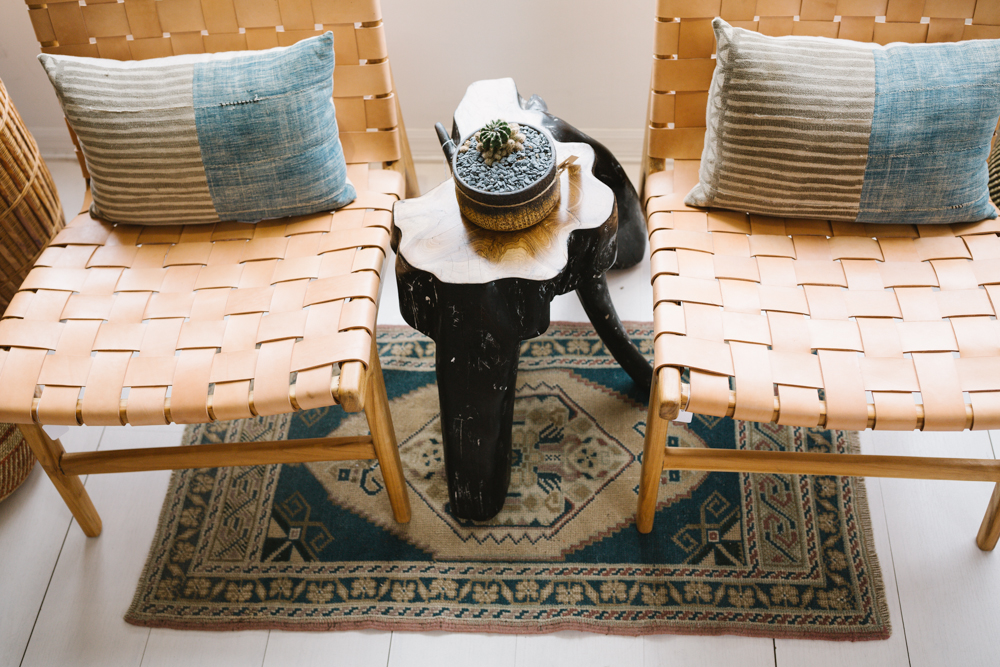 Thank you for sharing Kristin!
If you haven't visited The Garage Collective it is a must!!  Your home will be extra stylish and you can thank us later!
xx
Jacquelyn