We love return clients, especially the little ones! It's so fun seeing them grow year after year. We had the pleasure of planning & designing Miss Leighton's first birthday party and then got to have some fun with her again for her 2nd! This year it was a Mermaid party on the beach near their home in Manhattan Beach and you know how we love a party in the sand! Our color scheme was so pretty for this one with soft colors and Leighton and her little friends got to get to live their best lives with a beach day. Check out all the adorable photos by Gabby Gandara below!
This pretty party was also featured on Kara's Party Ideas, be sure to check it out there as well!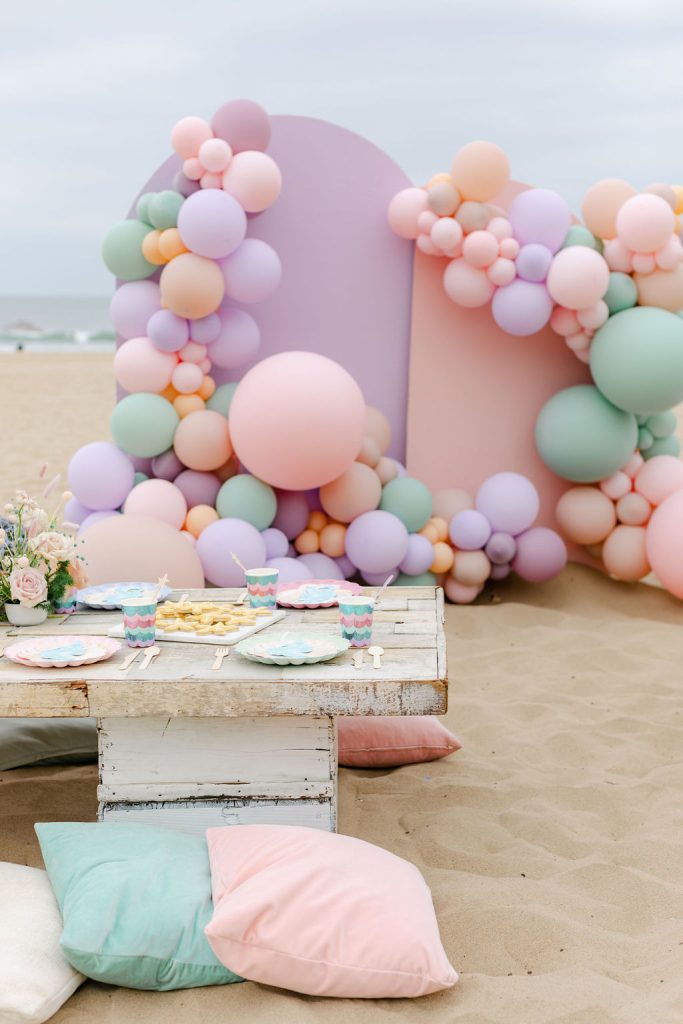 Guests were greeted by this pretty scene! A pretty welcome sign moment from Poppy Jack Shop with a gorgeous floral arrangement by Earth & Grace. We are ready for a fun party!!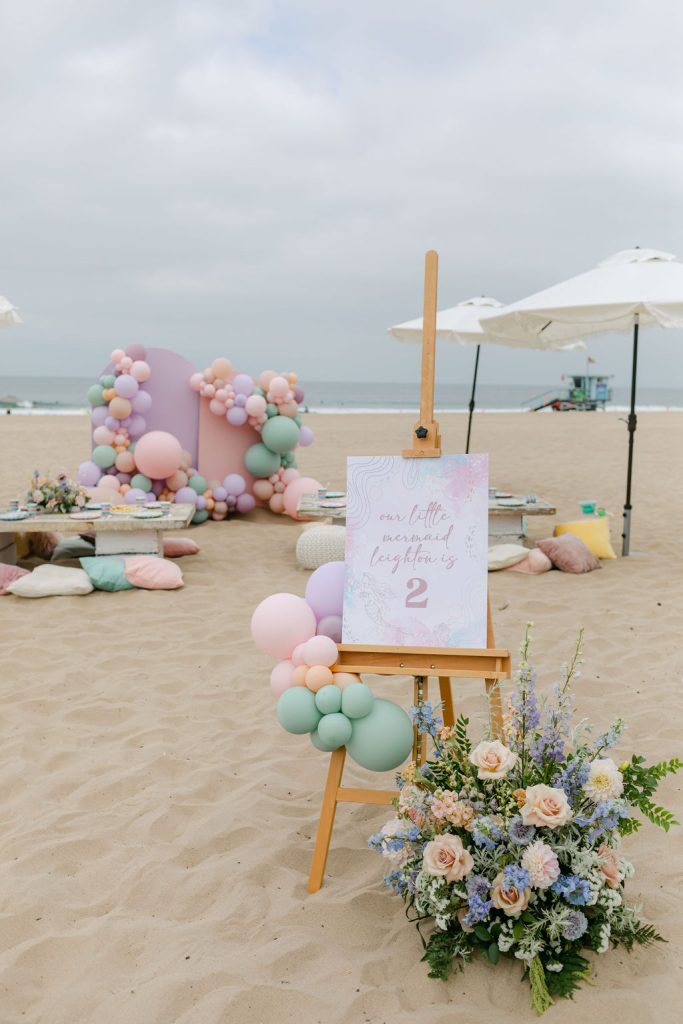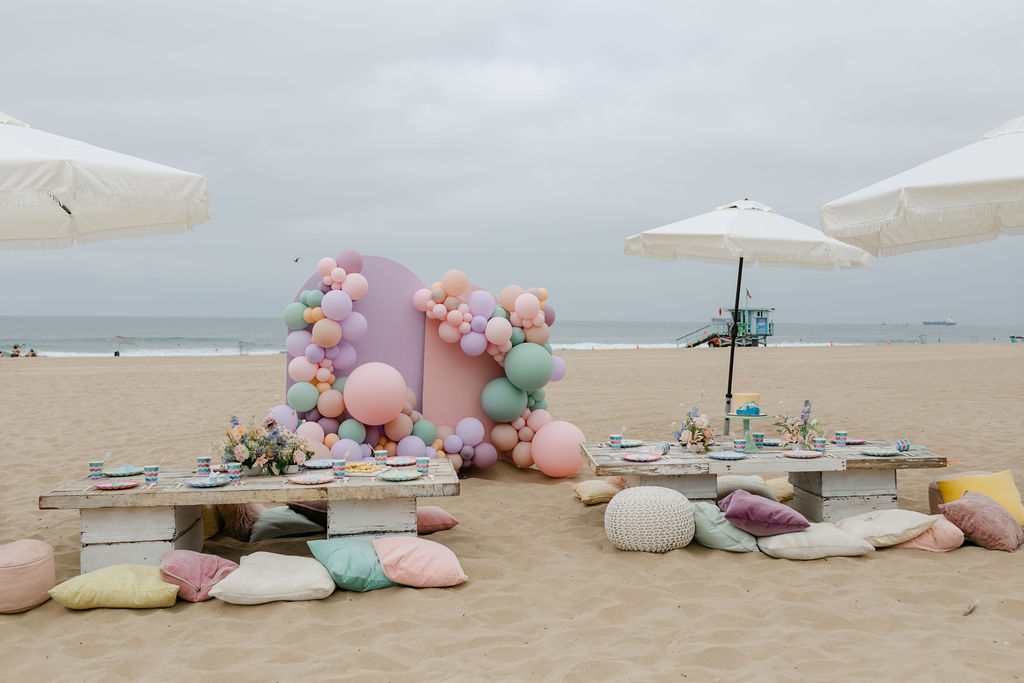 Such a pretty set up! Sweet Salvage Rentals brought our favorite low to the floor tables and their amazing selection of pillows for the littles and their parents to sit. The Pop Shop did her thing with a stunning backdrop and balloons, her balloon colors were perfection as usual! Clearly it was a bit windy with that cup falling over in the photo, haha! The wind is always our enemy at events…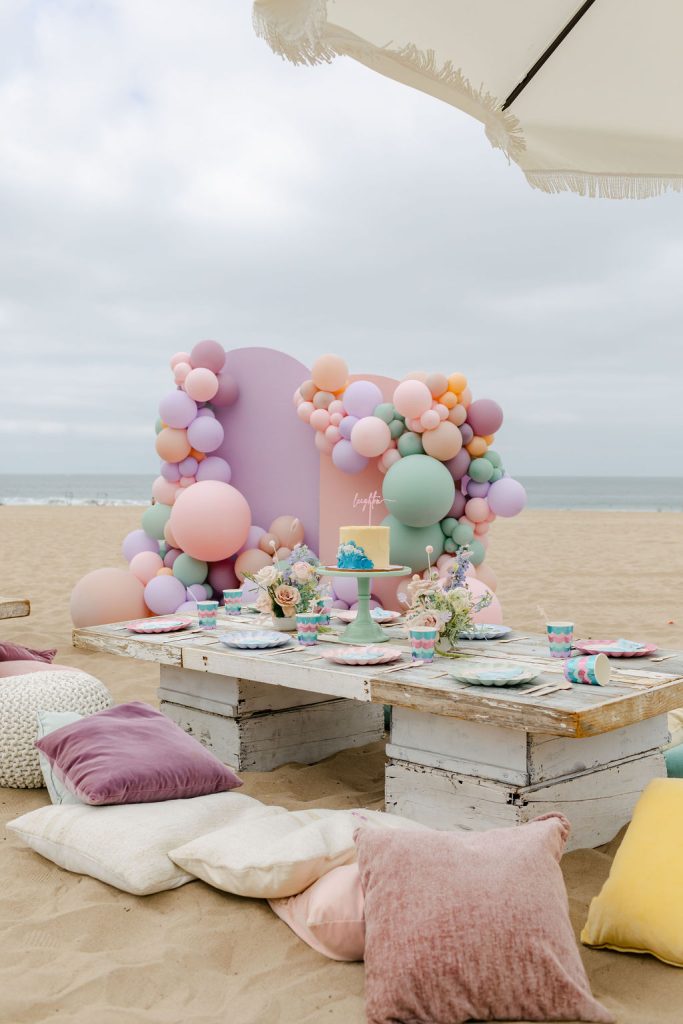 I'm in love with these gorgeous place settings! Meri Meri always has the cutest tabletop options and I had them in mind immediately with this theme. We used their eco friendly scalloped plates in our color scheme along with the seashell plate, the scalloped cup, and their seahorse napkins! Poppy Jack Shop added her acrylic place cards for each kiddo and adorable stir sticks. And did you notice Earth & Grace's carnation colors in that flower arrangement?! Totally swoon worthy!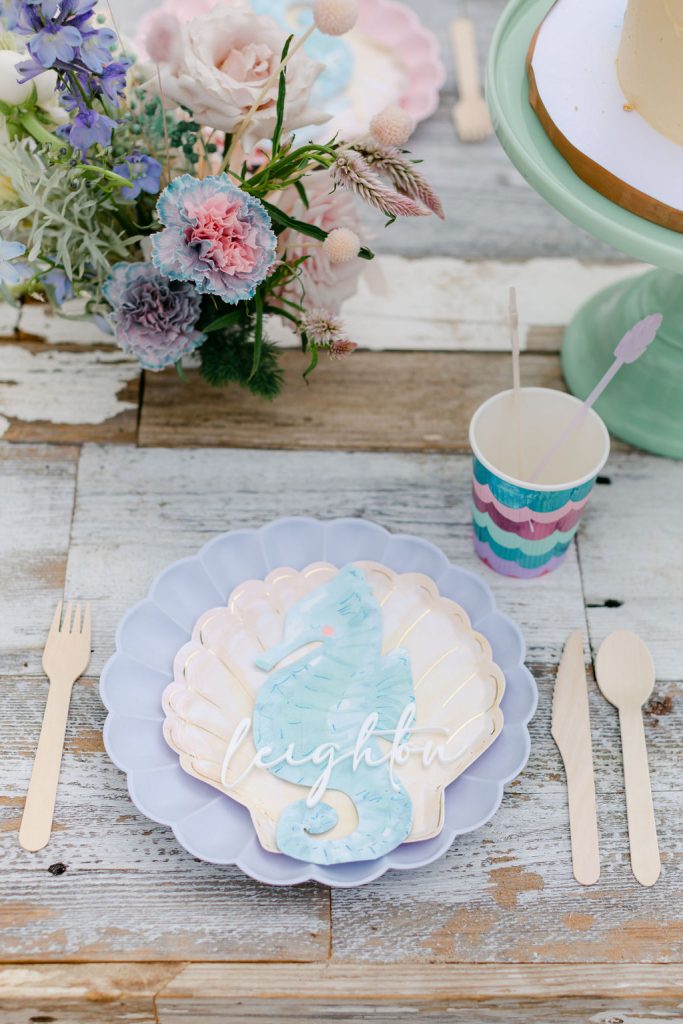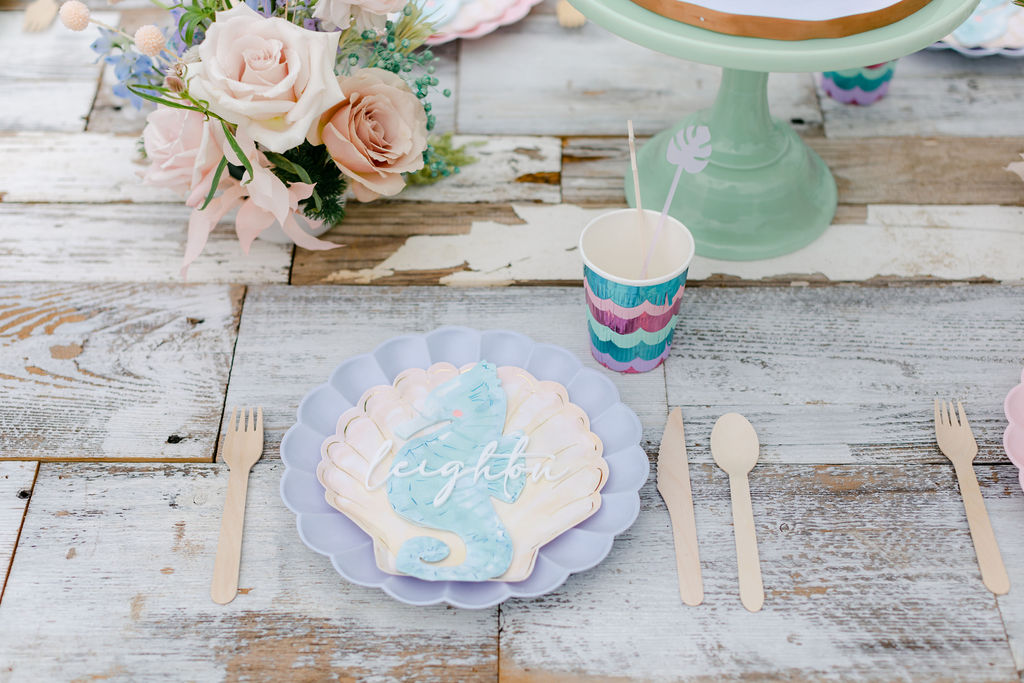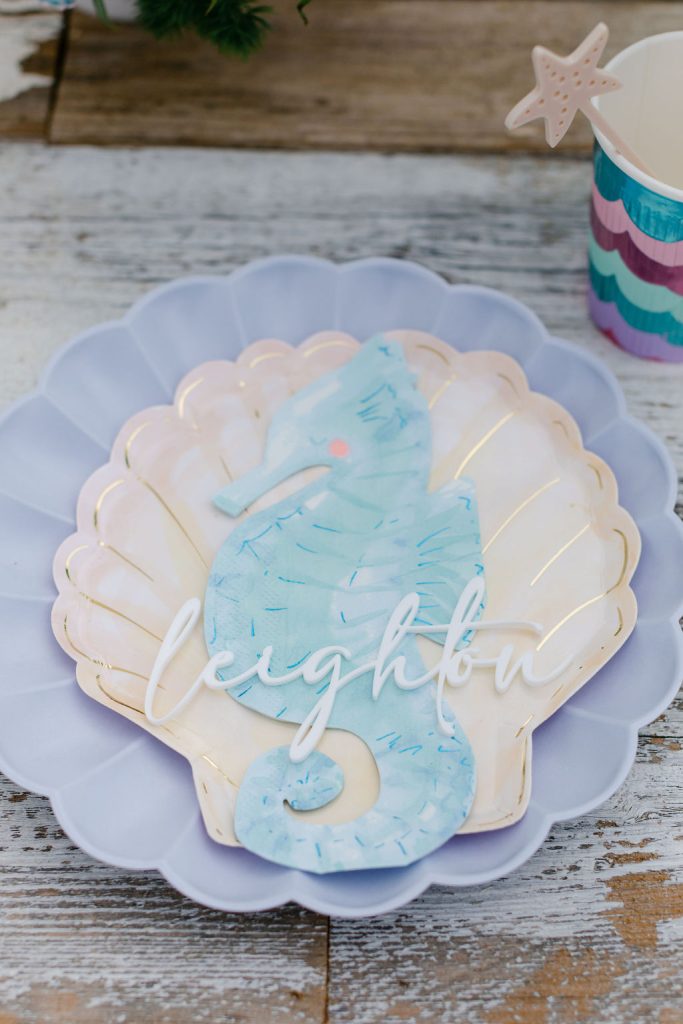 So cute!!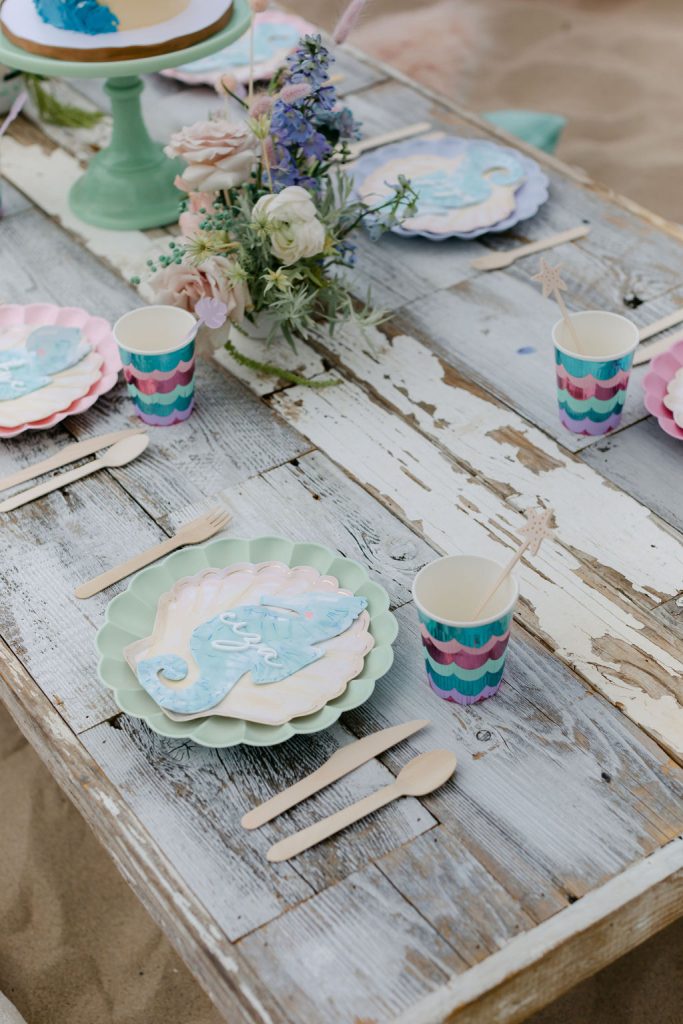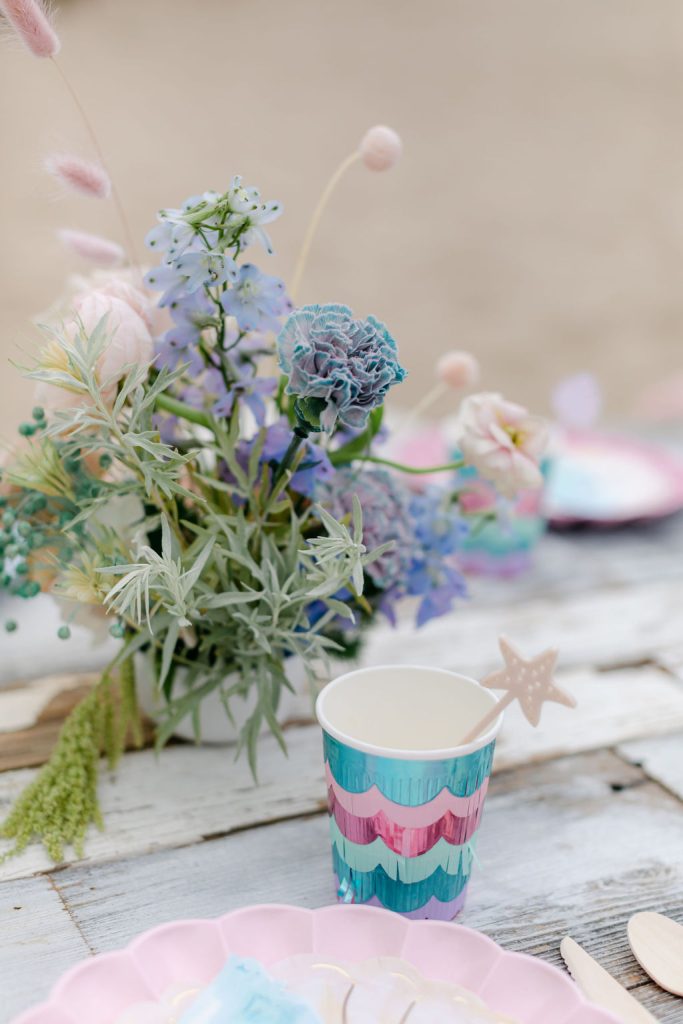 Those Poppy Jack Shop details are everything…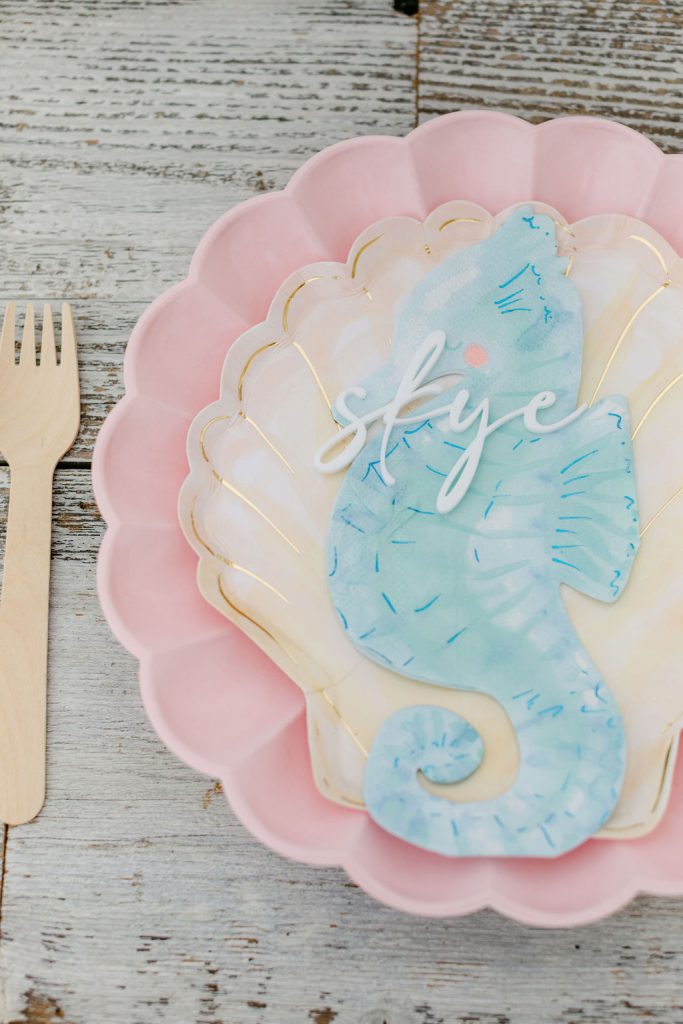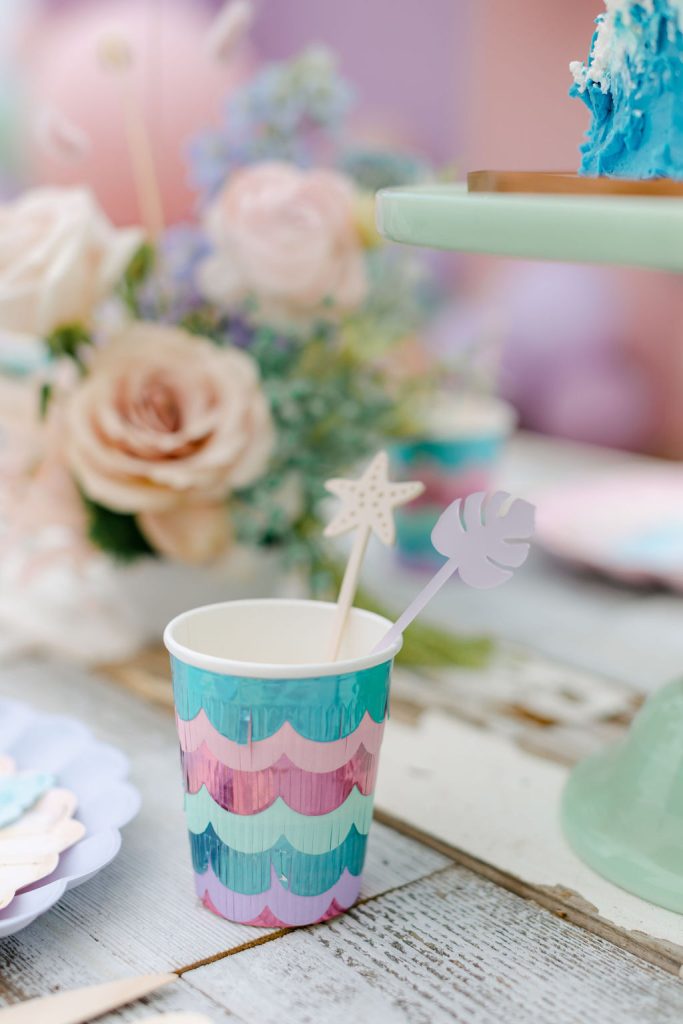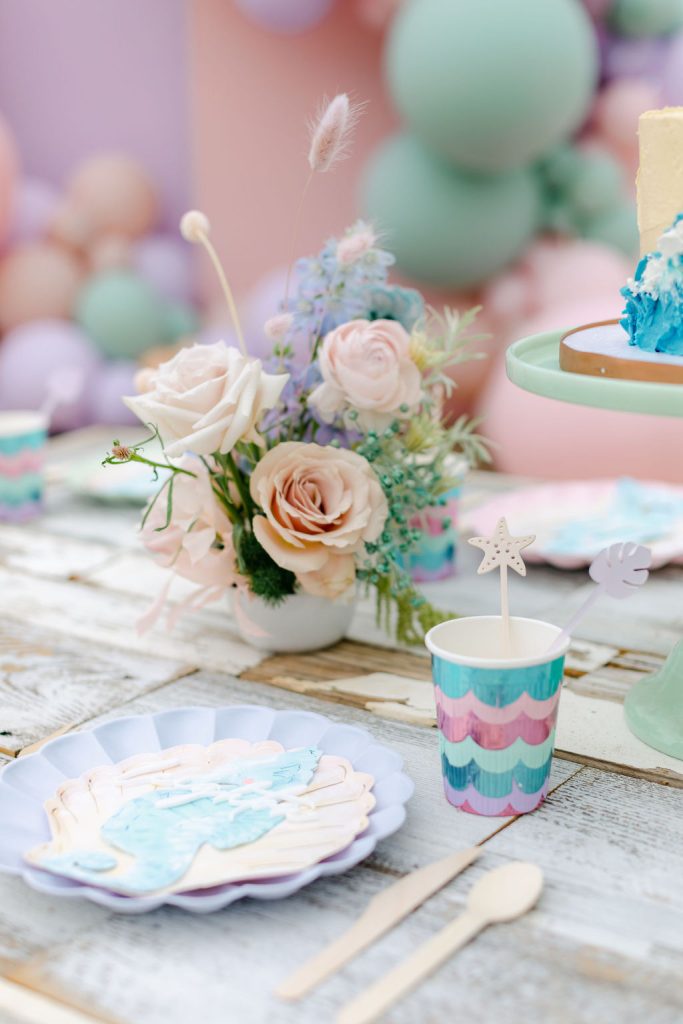 I'm so in love with these florals!!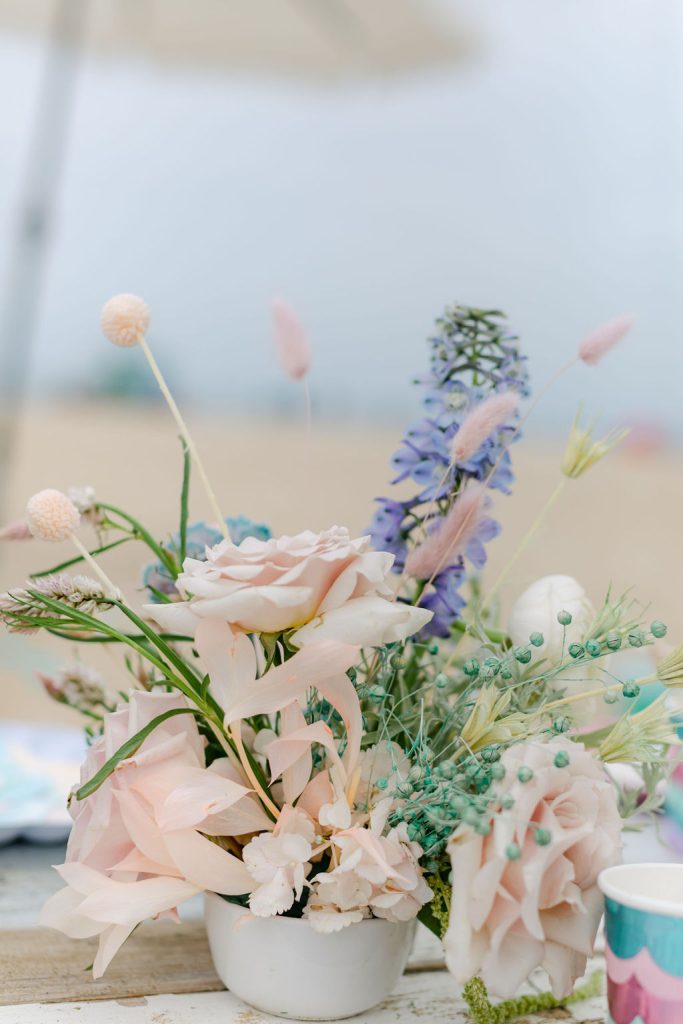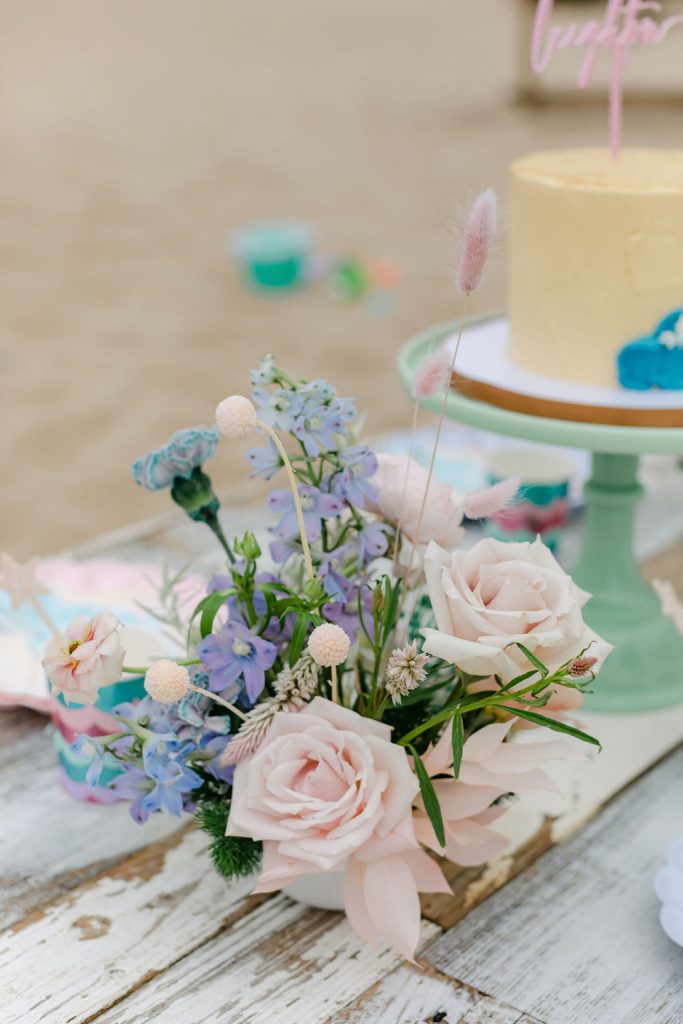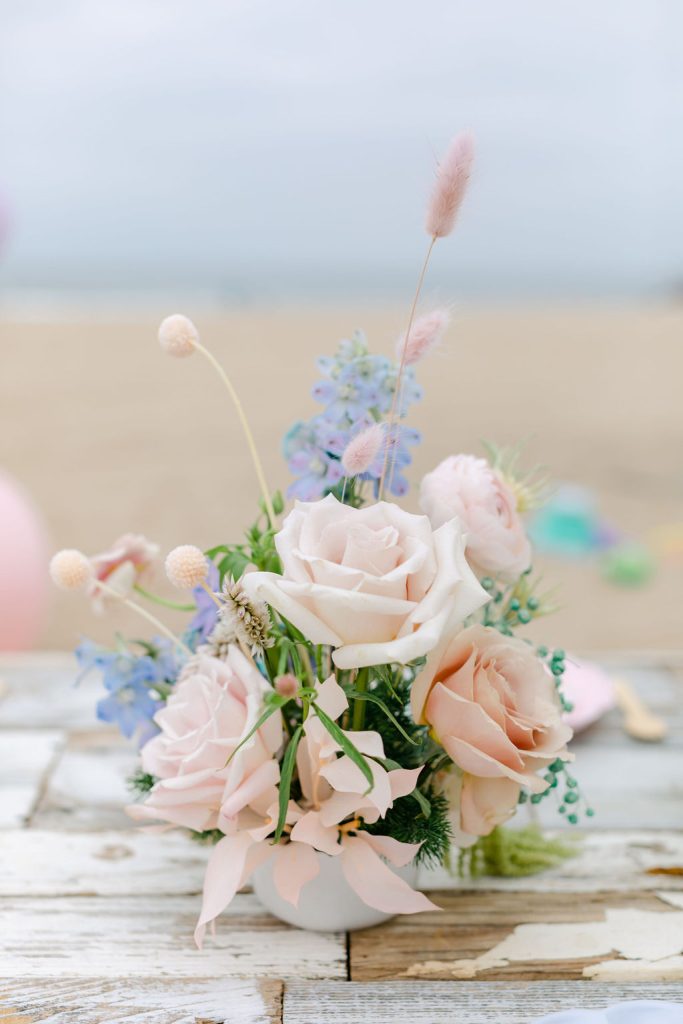 The cake had a moment as part of our table decor, which I loved! That sand and wave are just so adorable with this set up. We also had the sweetest little star fish cookies! Dolce by Nonna is responsible for that cuteness with a custom cake topper by Poppy Jack Shop, of course!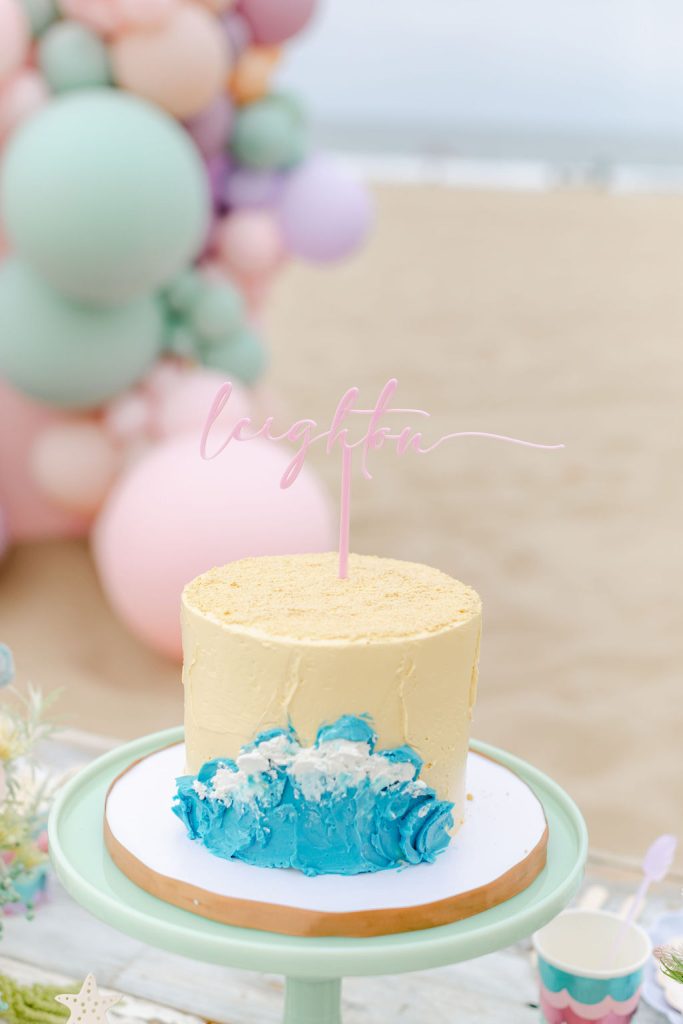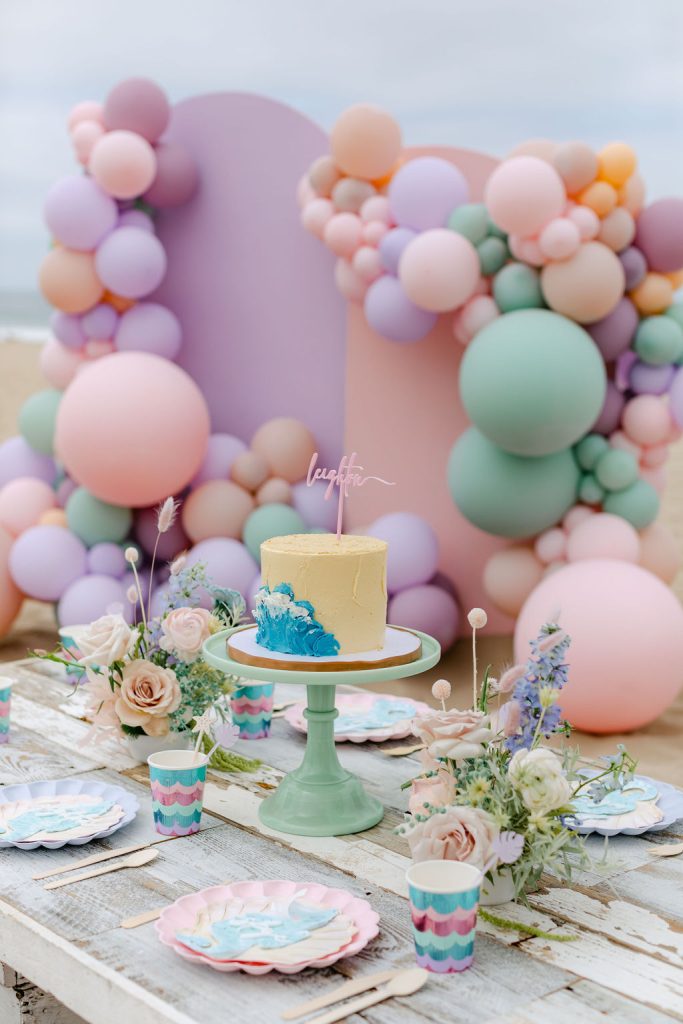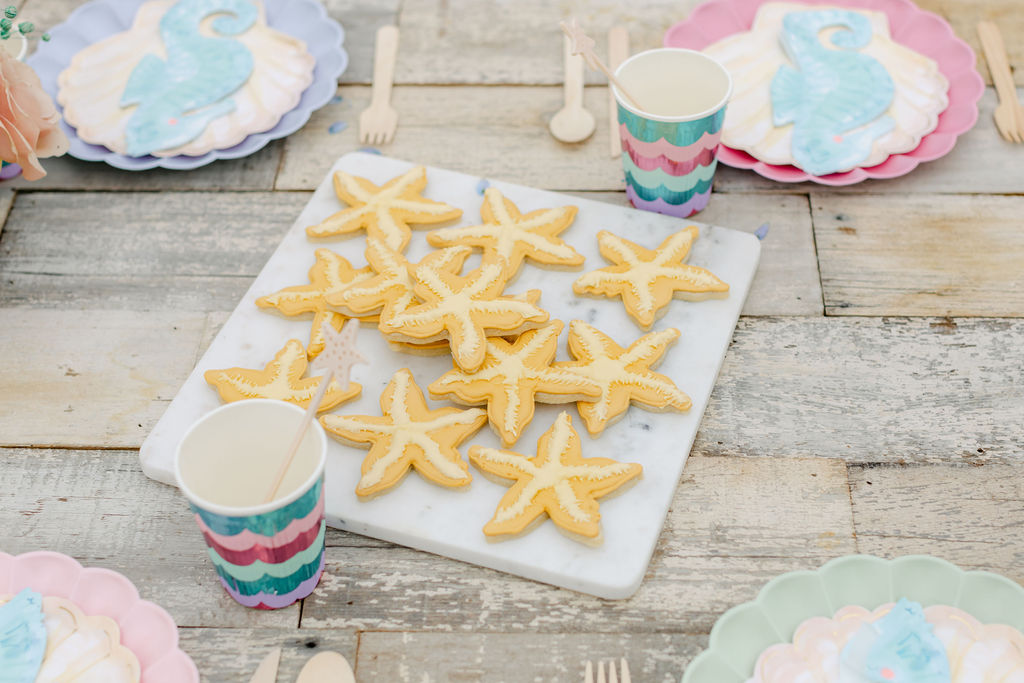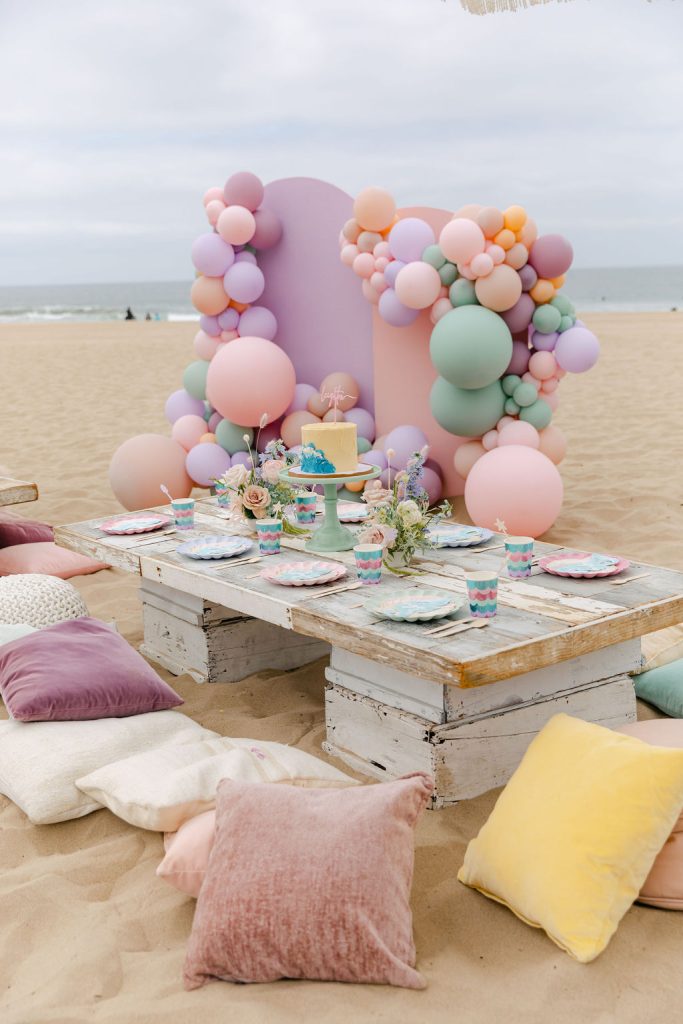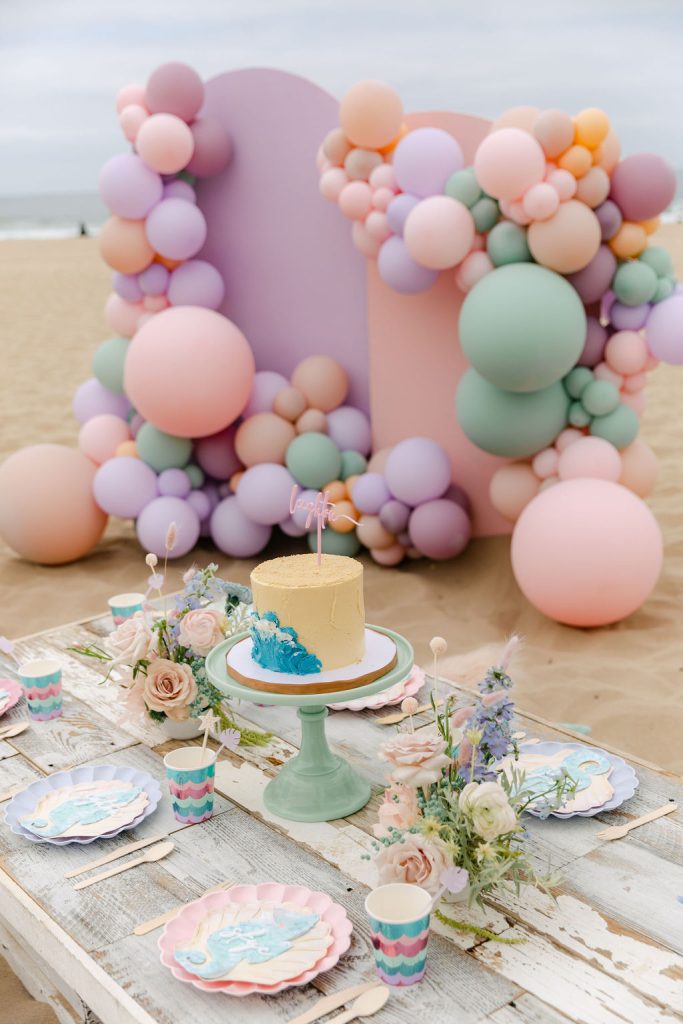 And there's our sweet family ready to welcome their guests! It looks like it was a bit chilly to start, but don't worry, it warmed up!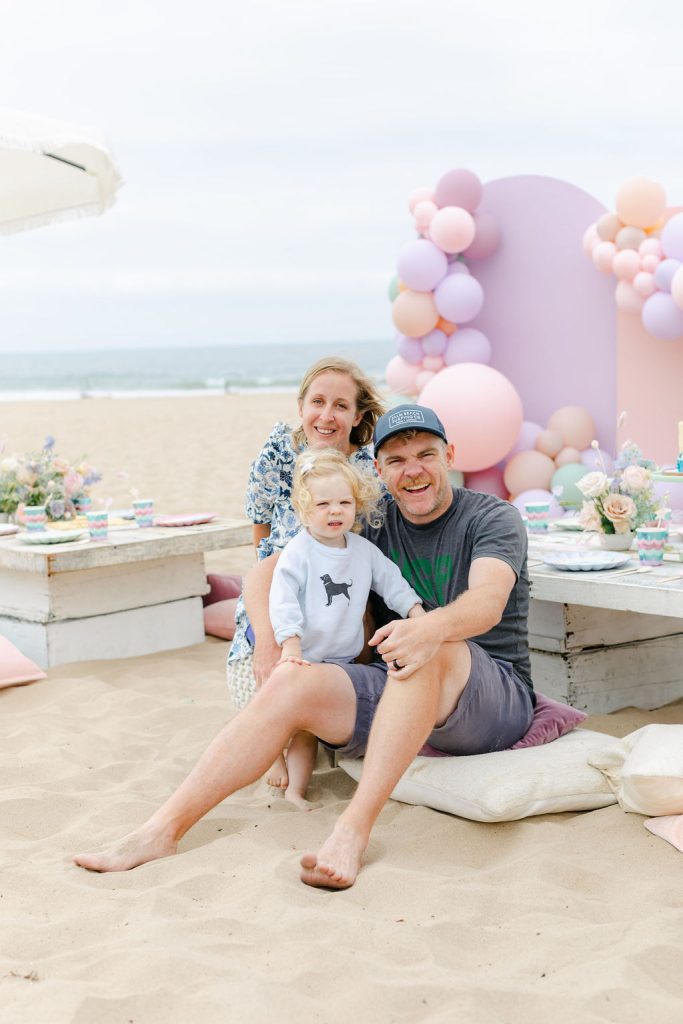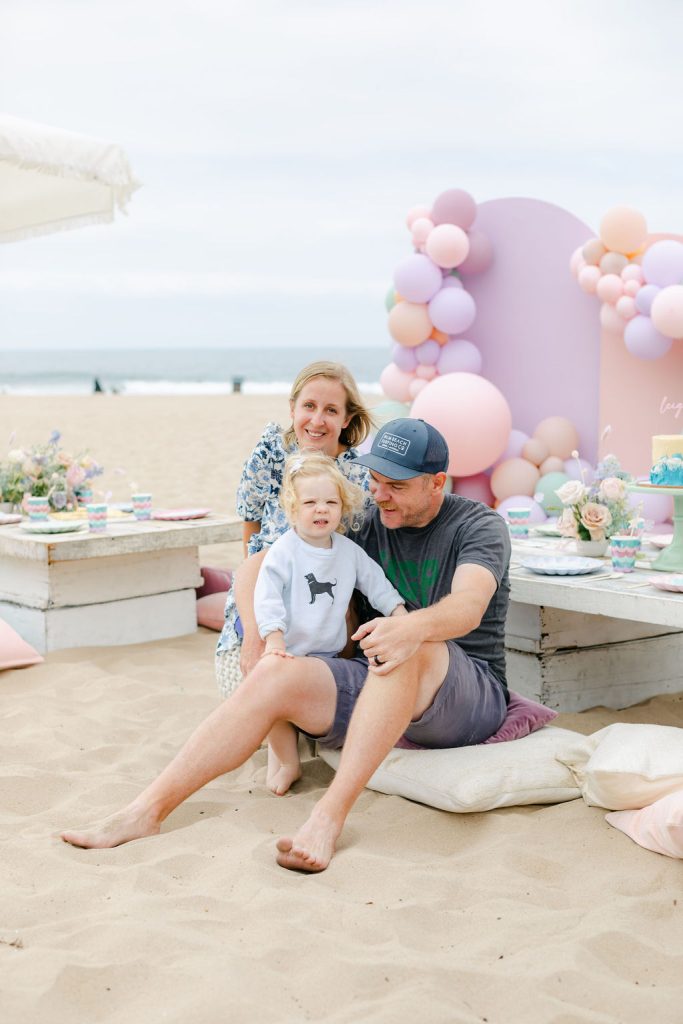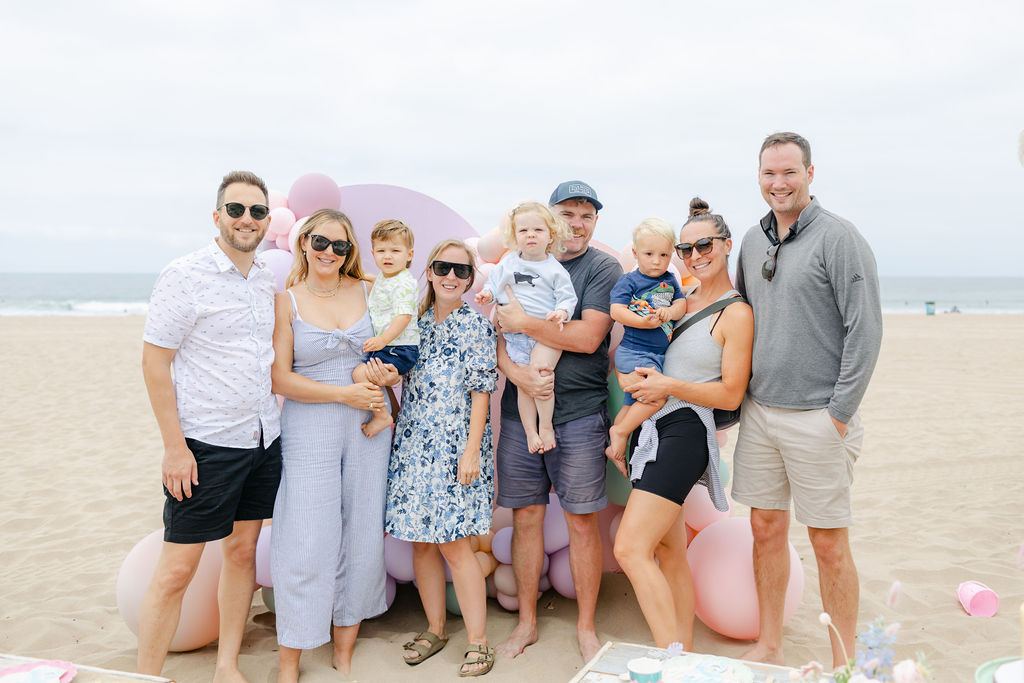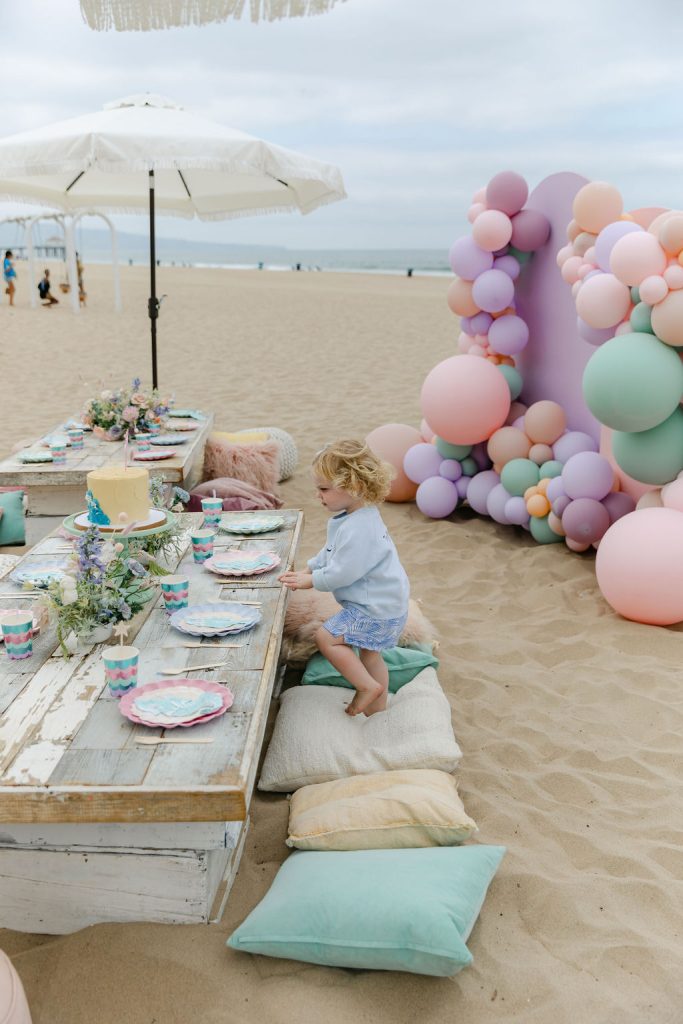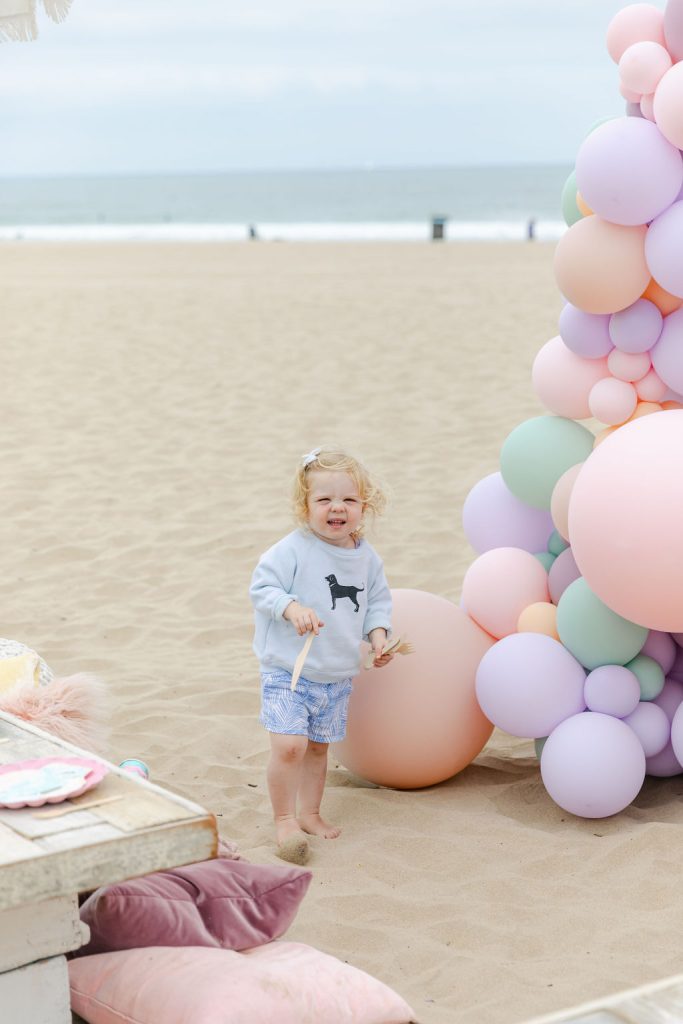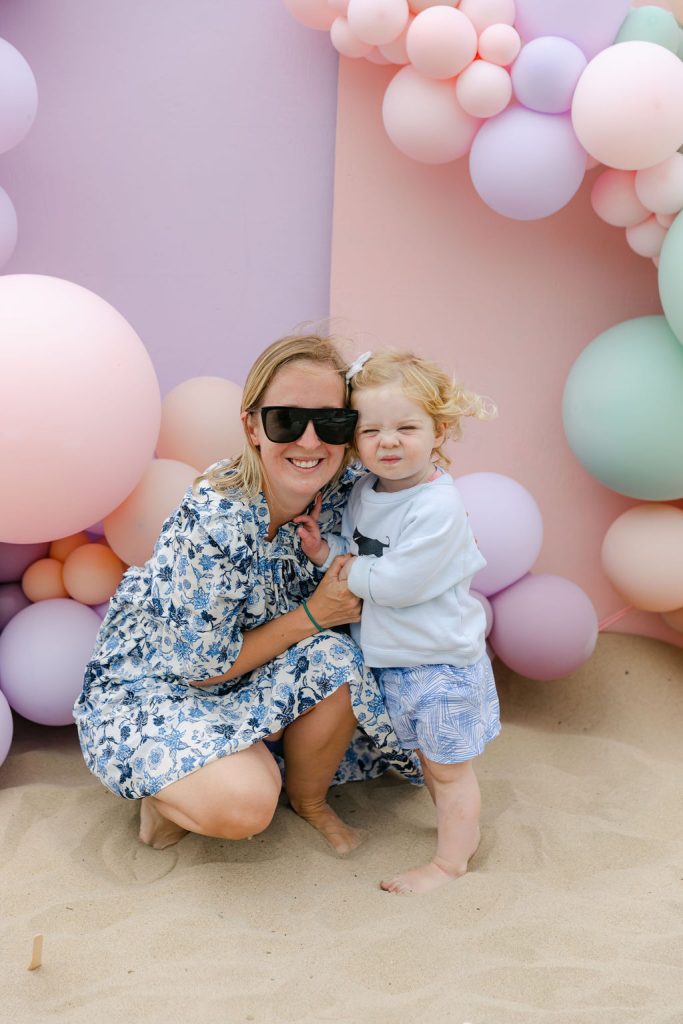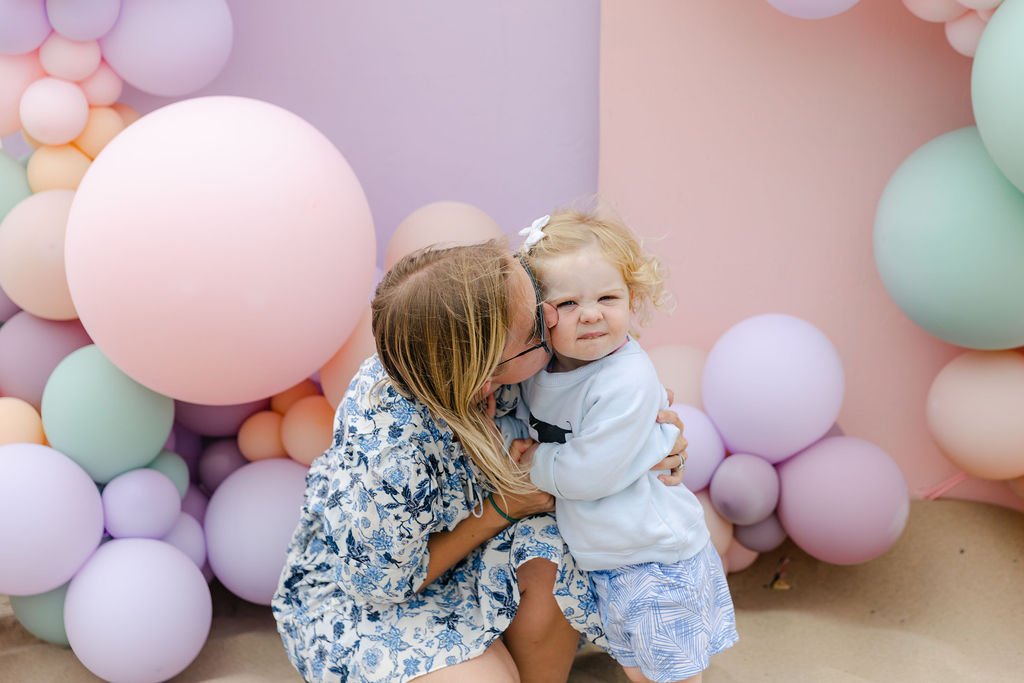 Sand toys in our color scheme for all! I love when we can match our favors perfectly with the decor!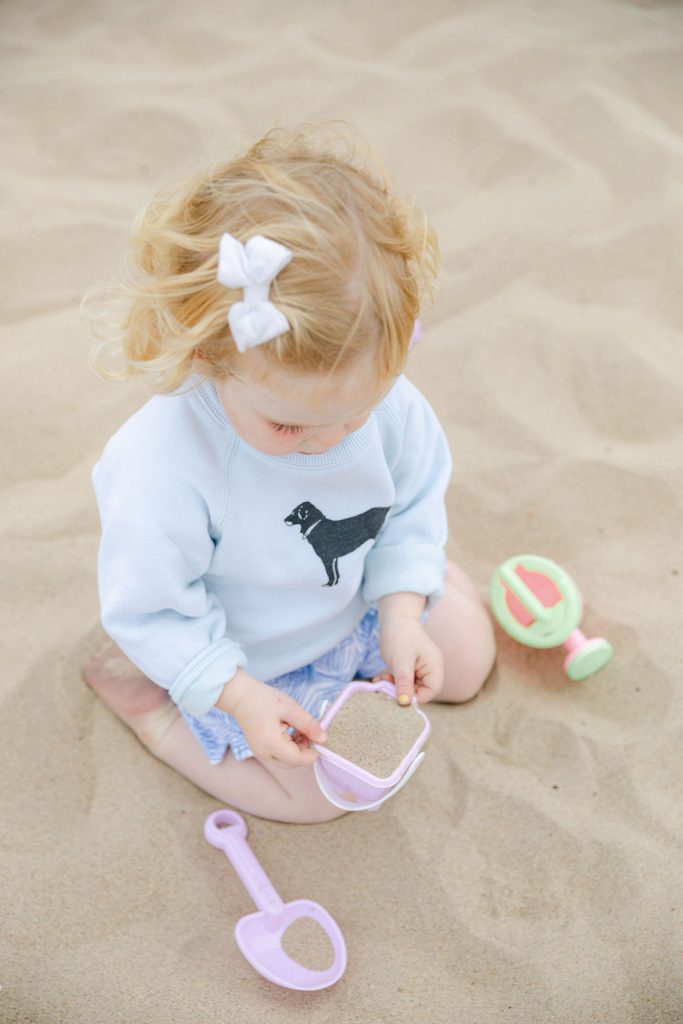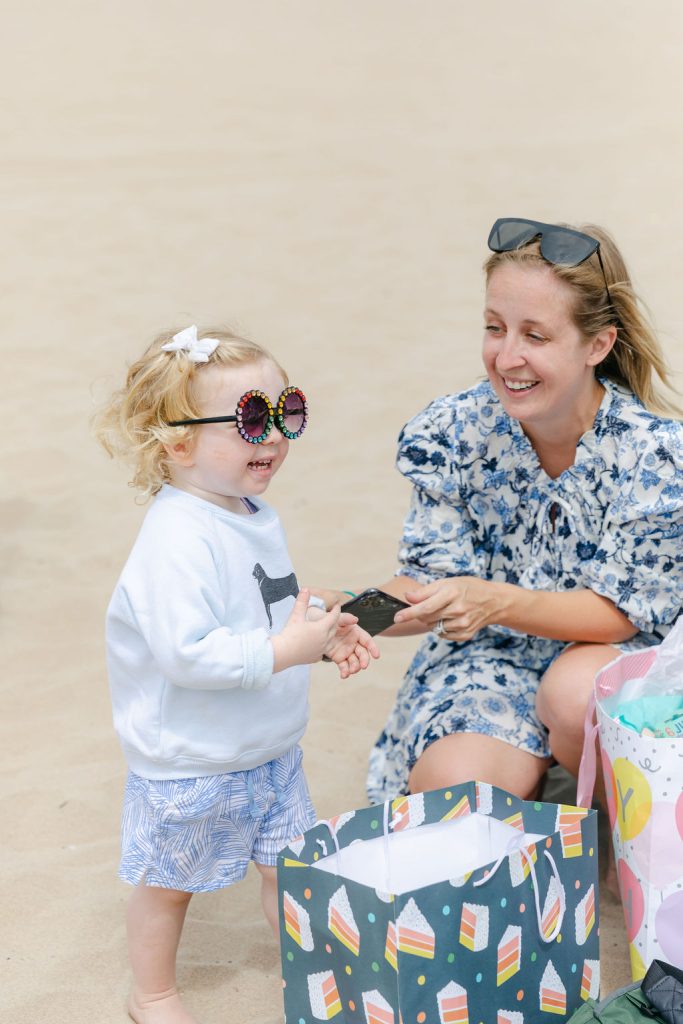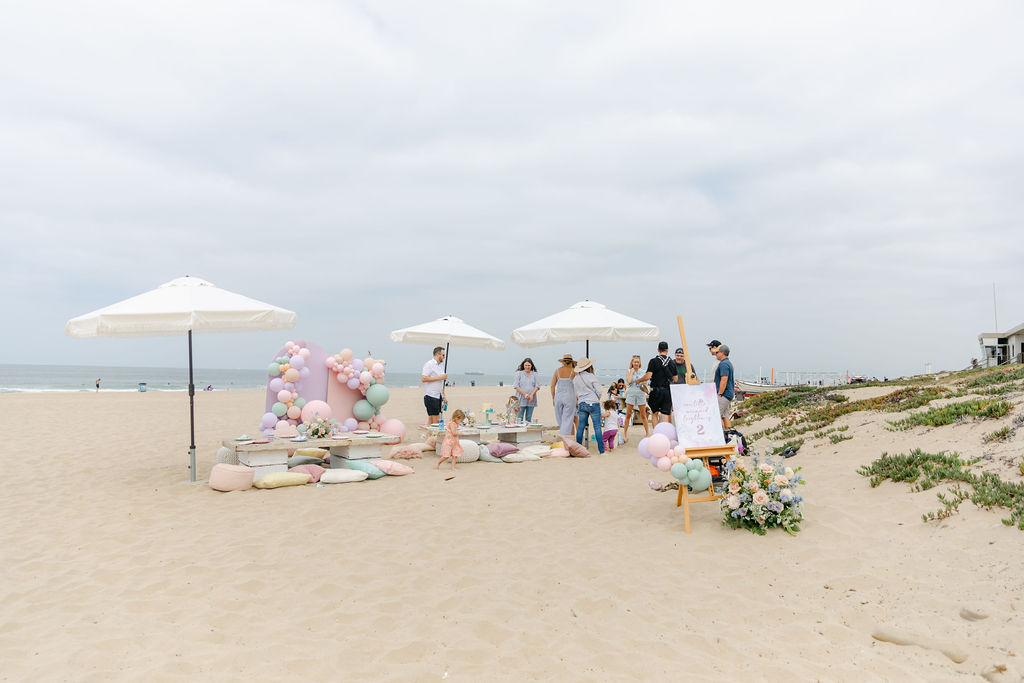 There's the sun!! And that amazing cake ready to have the candles blown and to take a slice!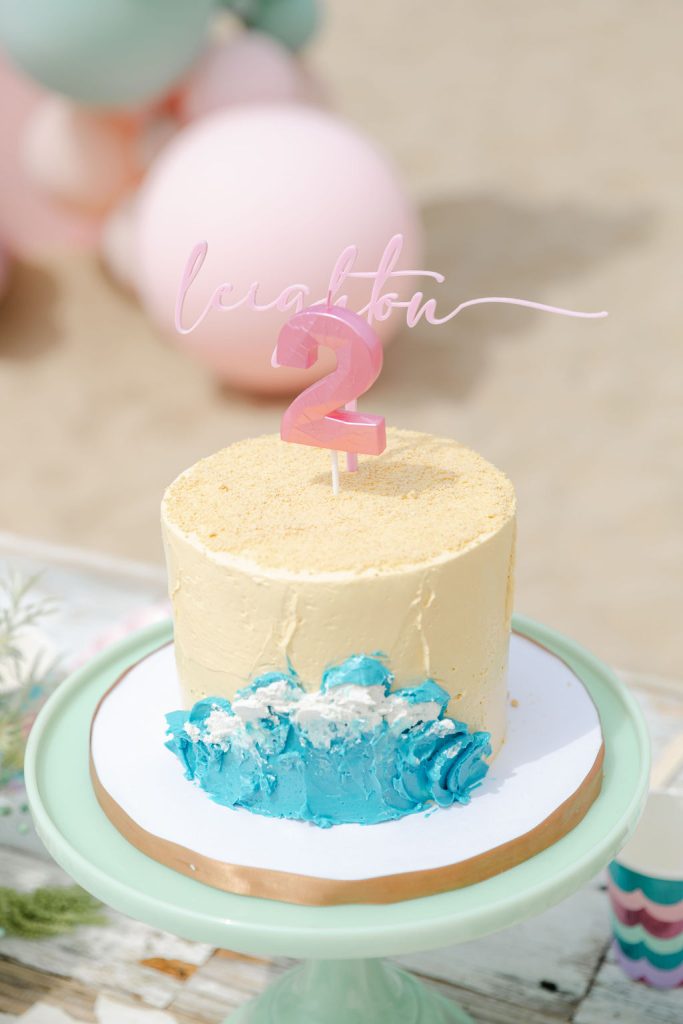 Such a sweet group out to celebrate our birthday girl!!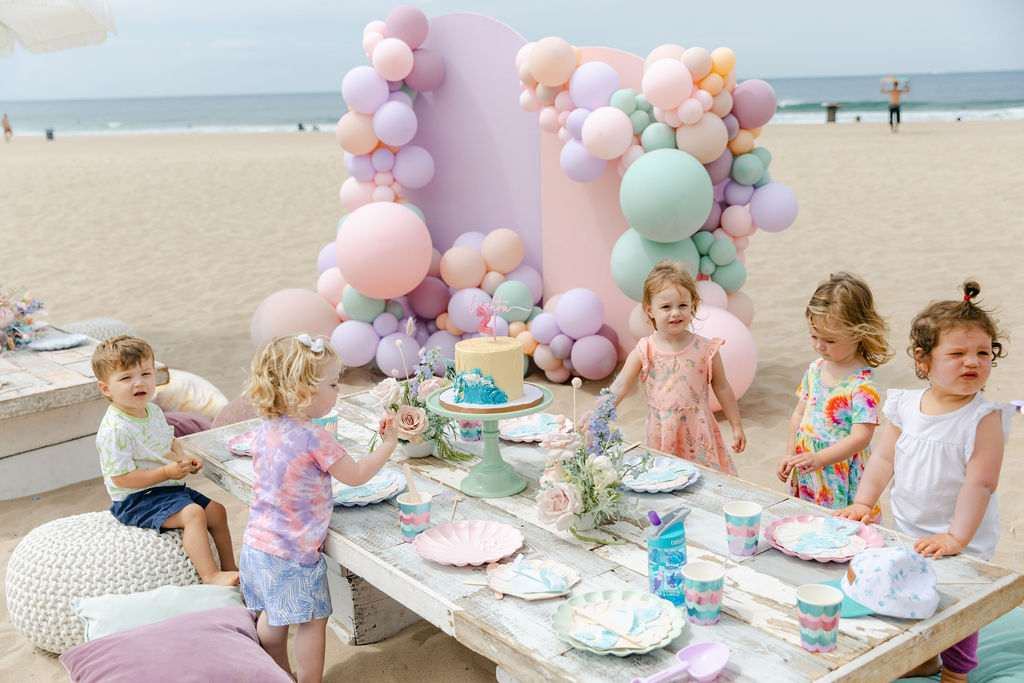 Happy Birthday Leighton!! Enjoy that cake girl!!!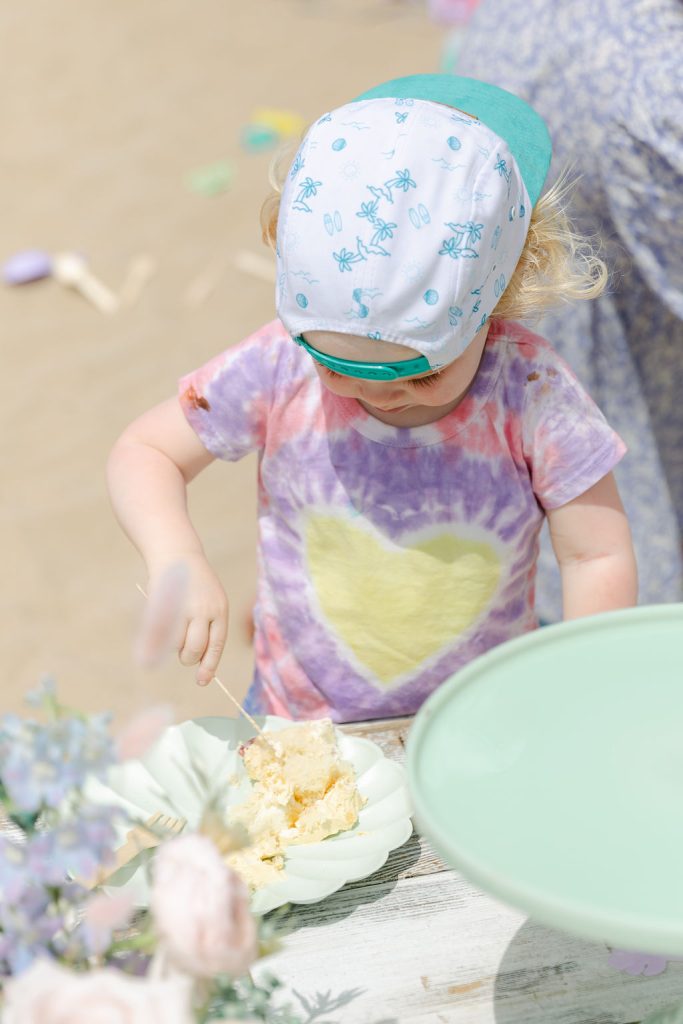 You can shop this adorable party below!!

xx
Jacquelyn