I don't know about you but I love me some spring cocktails! There is something so refreshing about them. Its that time of the year where you are finding yourself outside more, and well a refreshing cocktail in hand is an added bonus while soaking up that golden sun. In the spring time, I like to make cocktails that are more light and refreshing, usually involving some sort of citrus. I like to use citrus that is in season as well, like blood orange and grapefruit.  I recently become obsessed with lemongrass and trying new drinks with them. If you aren't familiar with lemongrass, here is the 411. Its an Asian herb that has subtle citrus flavor that is used to give flavor in teas, soups, and curries. Its also used to flavor chicken, beef, and seafood.
I found this recipe online and sorta tweak it to my liking. In the mood to try something new, here you go!
Photos by Jessie Salas Photography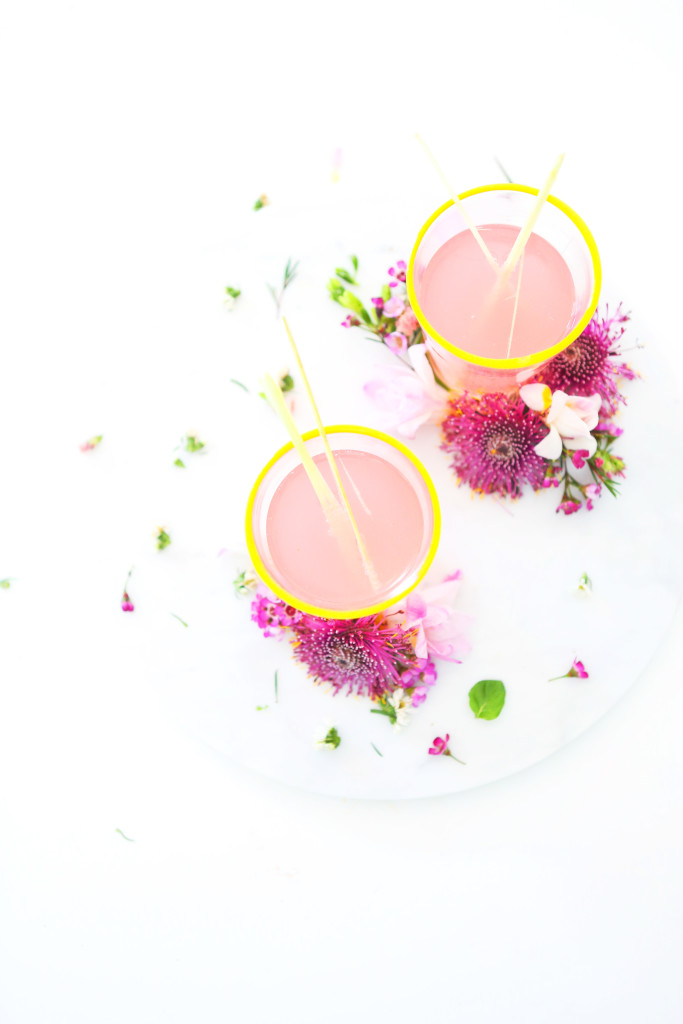 Lemongrass and Grapefruit Sake Cocktail
Makes 2 drinks
2 tablespoons packed chopped lemongrass (save some tips reserved for garnish)
1 TB chopped ginger
1 TB organic, blonde cane sugar
2 TB grapefruit + blood orange juice
6 TB strained pink grapefruit juice
1 cup (8 ounces) dry sake
ice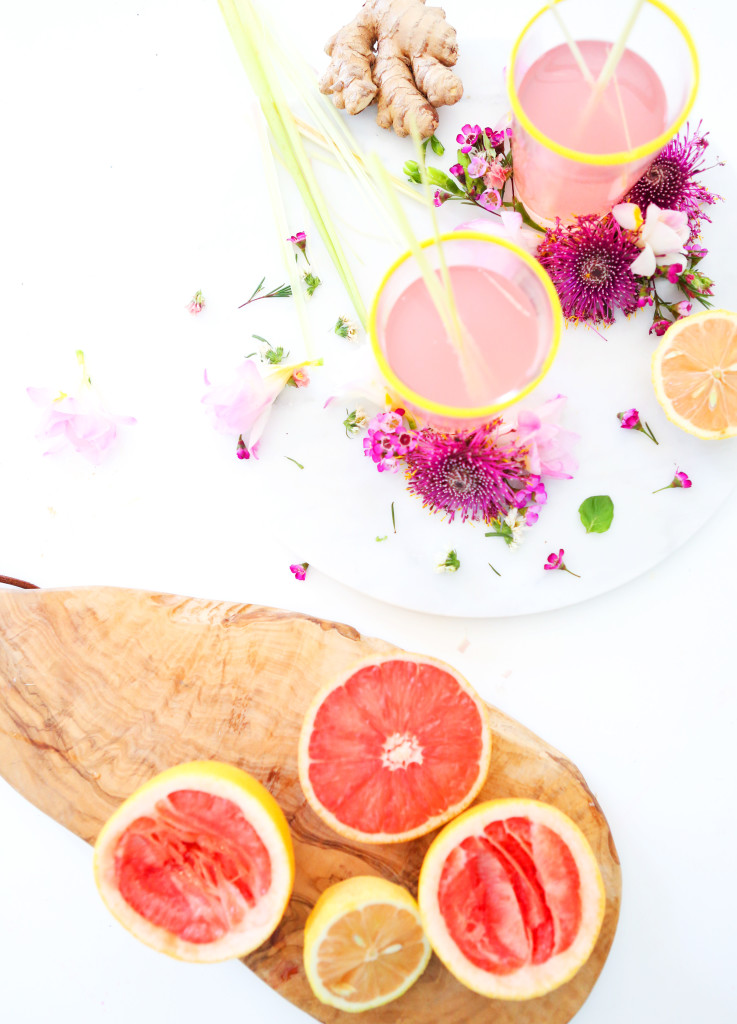 Shake, Shake, Shake!
In a measuring pitcher or jar, muddle together the lemongrass, ginger, and sugar until the mixture is combined and smashed down pretty good. Work out the arms!  Add the citrus juice, muddle more and then stir in the grapefruit juice and sake.
Strain the mixture through a fine mesh sieve and into cocktail shaker filled halfway with ice. Shake it 50 times our until your fingers can't take the cold any longer. Strain into glasses filled partway with ice. Garnish with a lemongrass tip and drink up!
Feel free to pre make and chill until your ready to shake and serve!