Would you believe it if I told you we had another DIY Wreath for you?! Haha! Krista at Not Just in Novels and I started doing these last Spring for Easter and now we've completed our year of wreaths for you! What should we do next?! This one is perfect for Valentine's Day! Pink dried flowers make it pop against your door and scream Happy Valentine's Day! Since Valentine's Day is one of my favorite holidays and I love all things pink, this may be my favorite yet. Get ready for Krista's easy steps to make this at home yourself!
Photos by Alison Bernier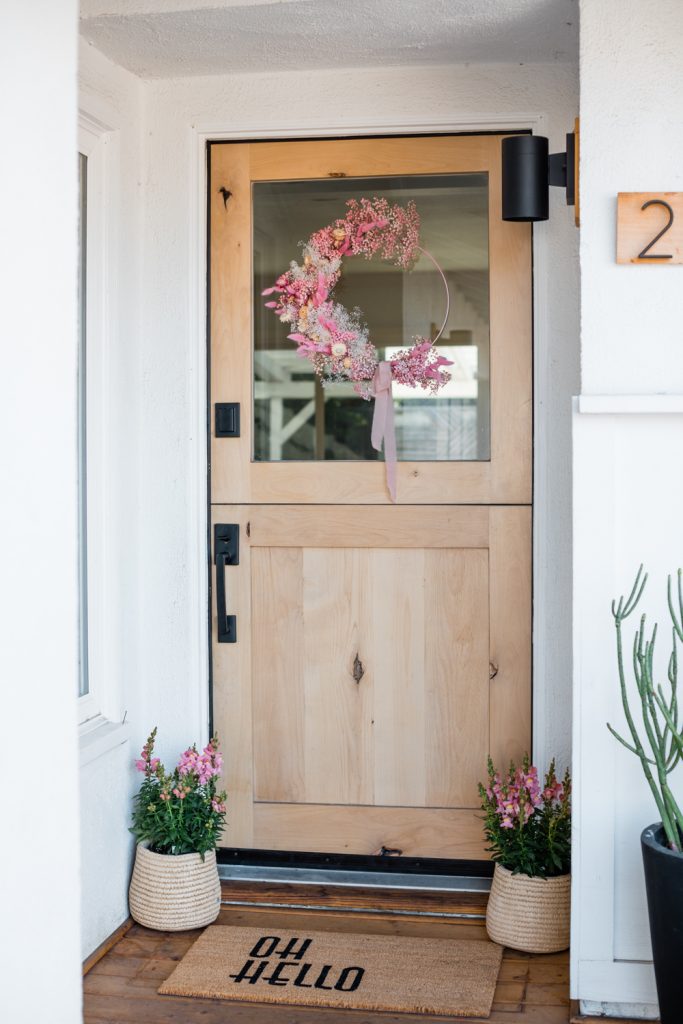 Here's what you'll need…
Montana Gold Lychee Spray Paint
Montana Gold Frozen Strawberry Spray Paint
---
Step One
Take fresh babies breath and paint pink with spray paint. I used Montana gold Lychee & Frozen Strawberry acrylic spray paint. Let babies breath dry completely.
Step Two
Using the same spray paint, paint the metal hoop on each side, let each side dry completely.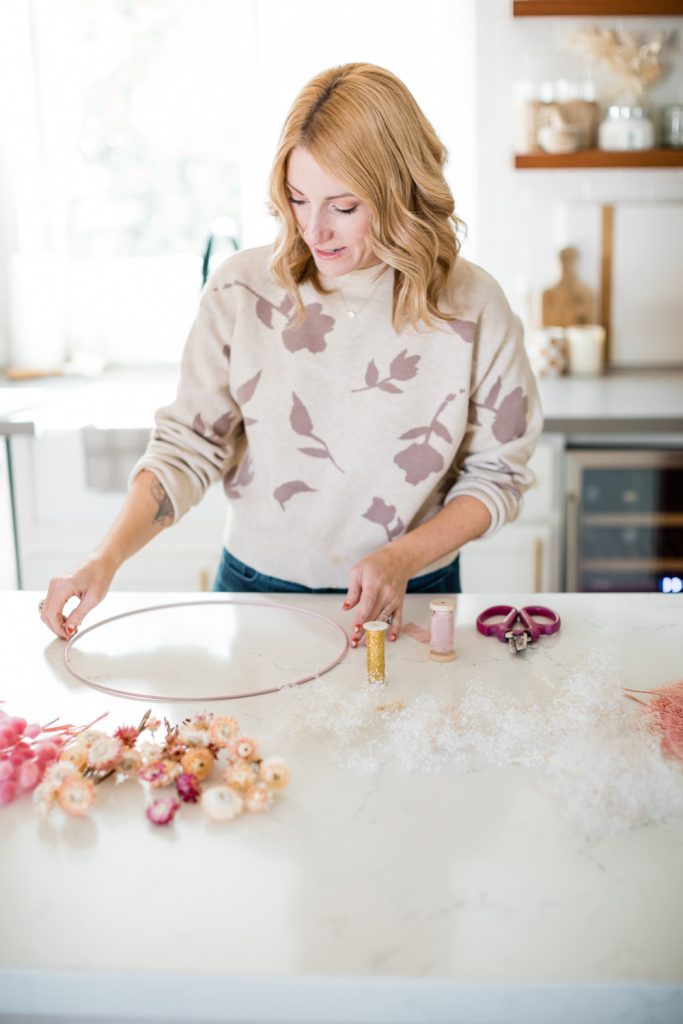 Step Three
Gather other dried elements (in this wreath we used pink bunny tails, dried strawflower and bleached babies breath)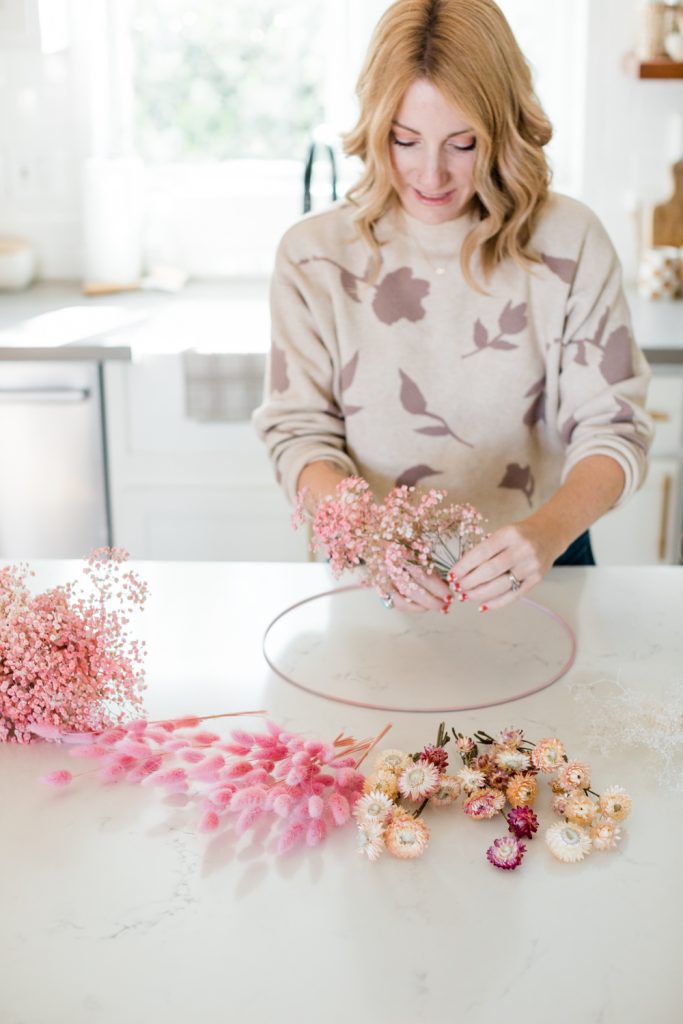 Step Four
Bundle each element separately using gold bullion wire.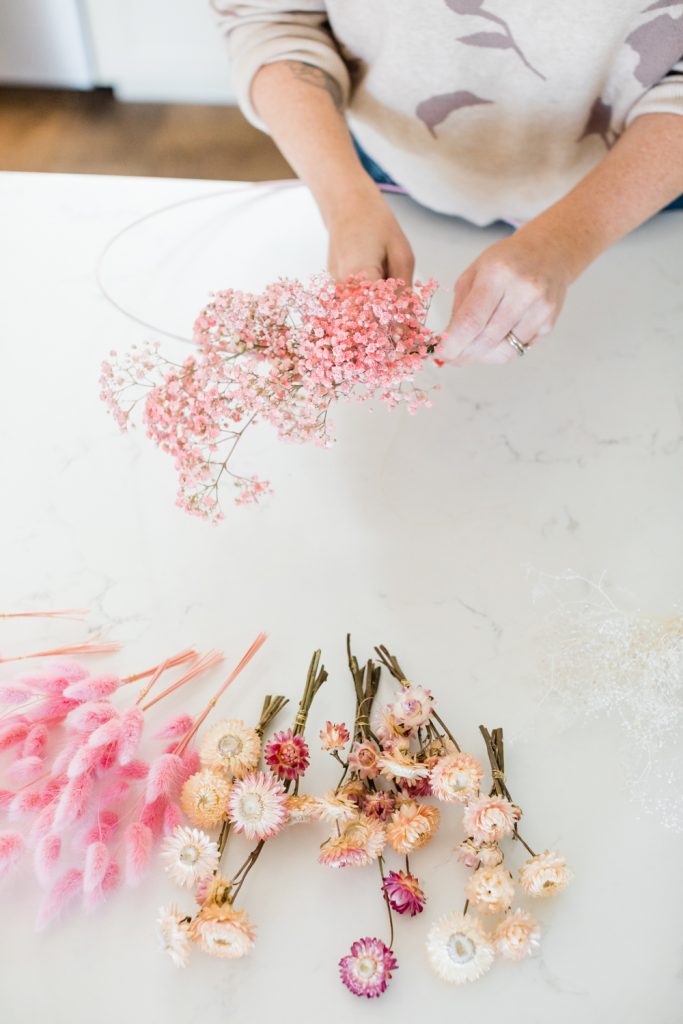 Step Five
Attach each bundle to painted metal hoop by wrapping gold bullion wire around each bundle and the hoop, placing one bundle over the last going in the same direction and continuously wrapping the wire around them.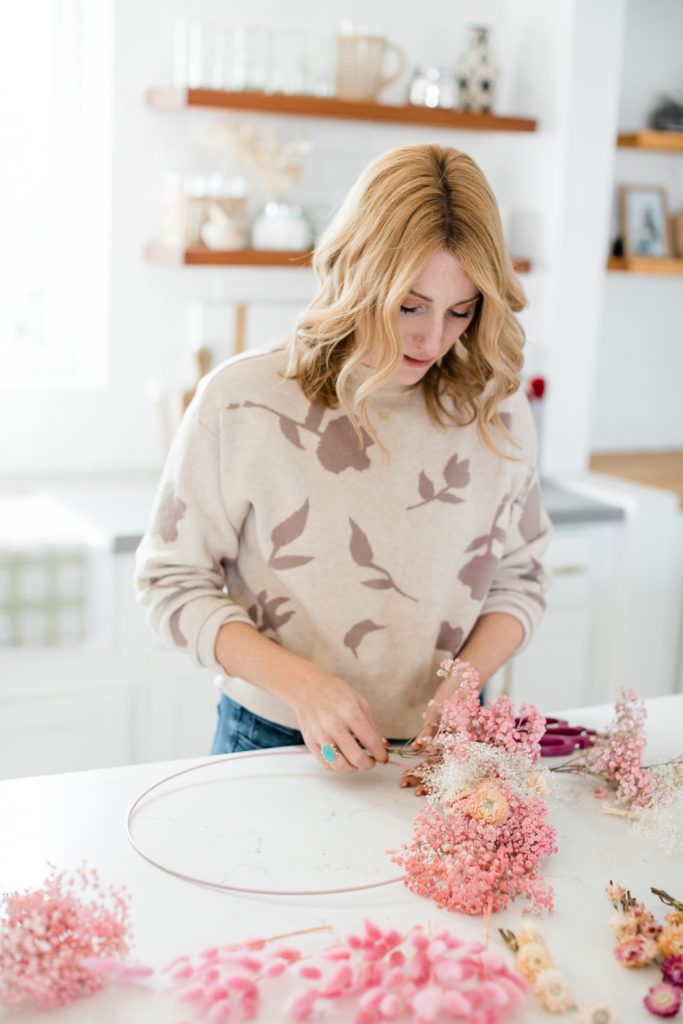 Step Six
flip the last 2 bundles in the opposite direction to make a clean finish.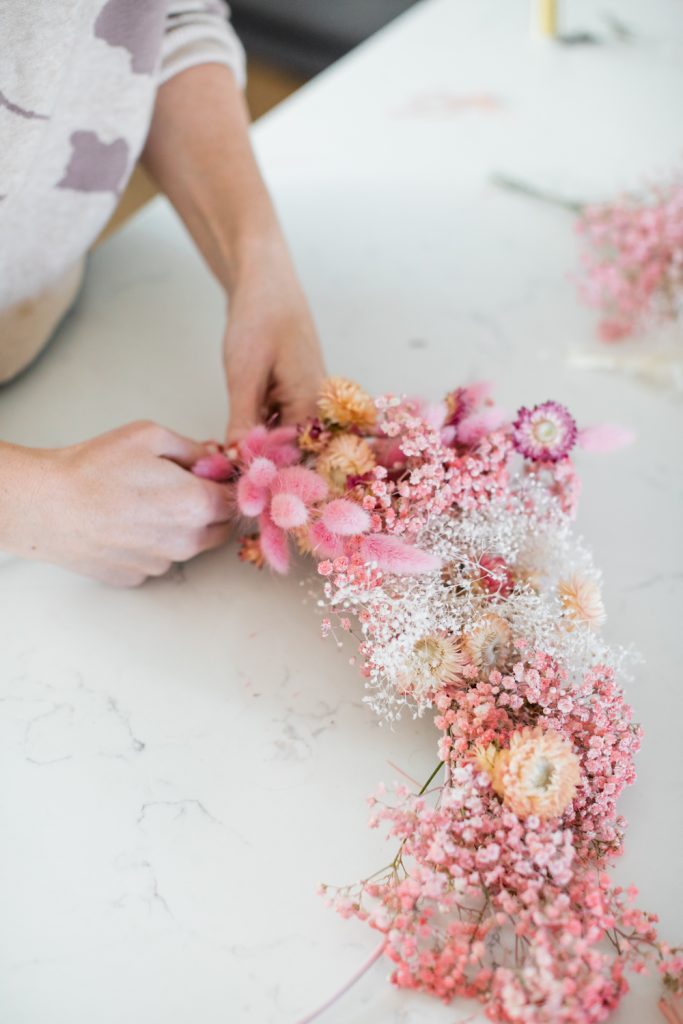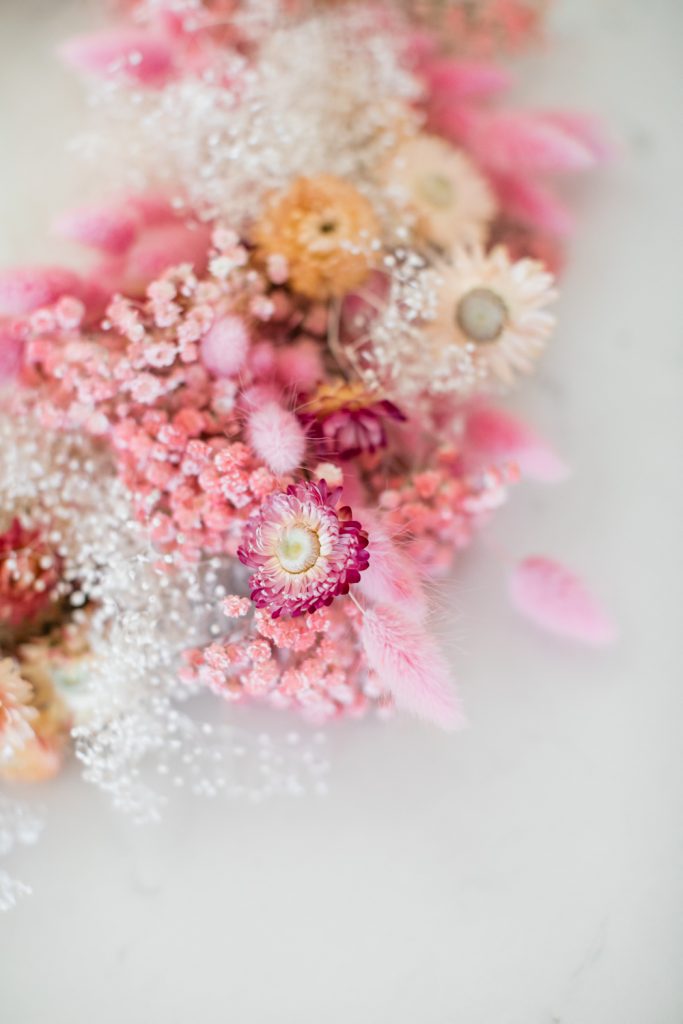 Step Seven
Wrap ribbon and tie a bow in the small gap (this will hide the stems of the opposing bundles)
Now your wreath is ready to hang!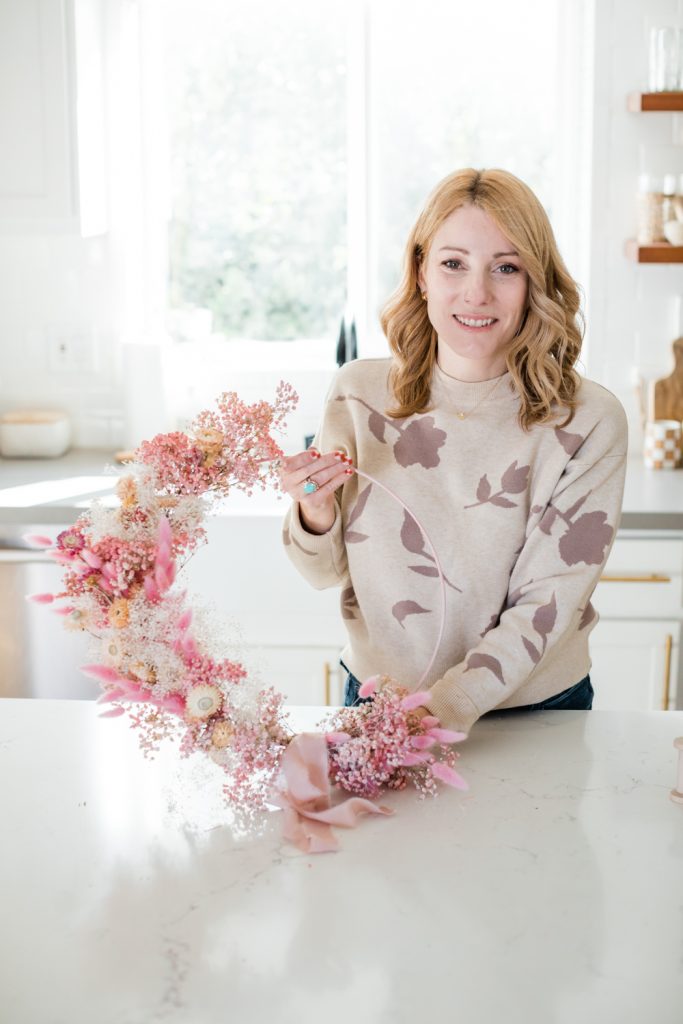 Another pretty wreath by Krista accompanied by a cute Target door mat and planters filled with pretty pink flowers!! I'm loving this pop of pink at my front door, I live in a house full of boys so this gives me life, haha!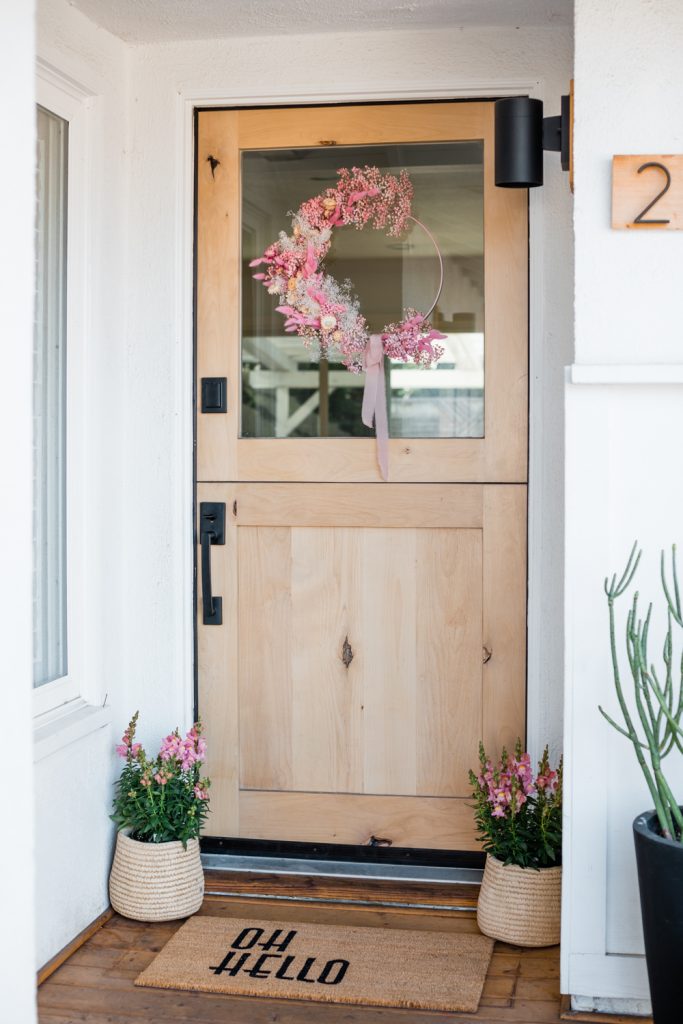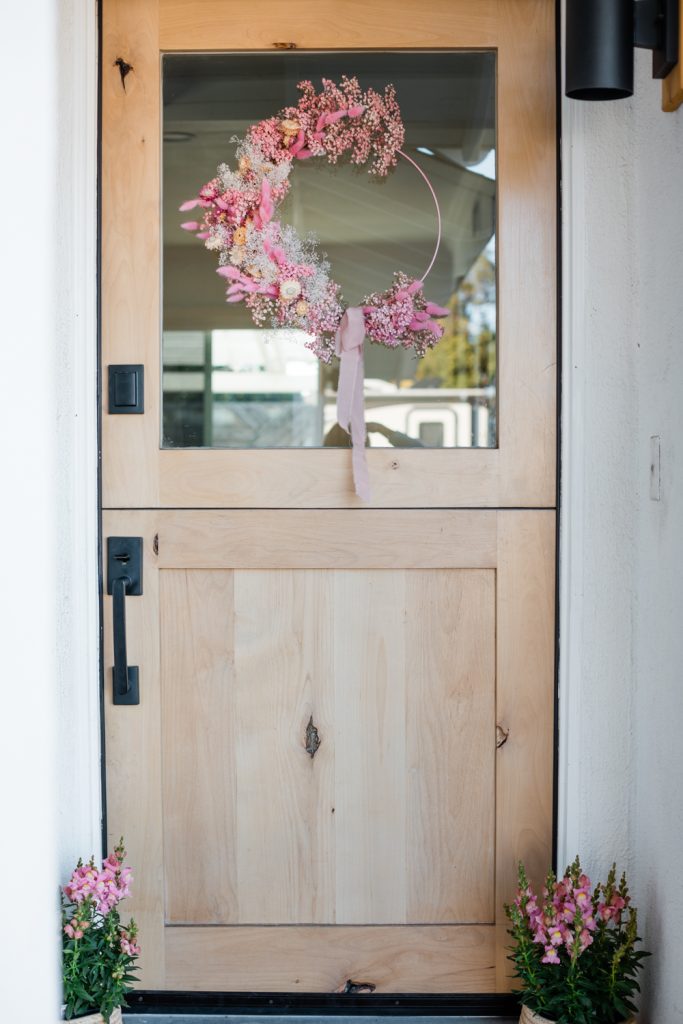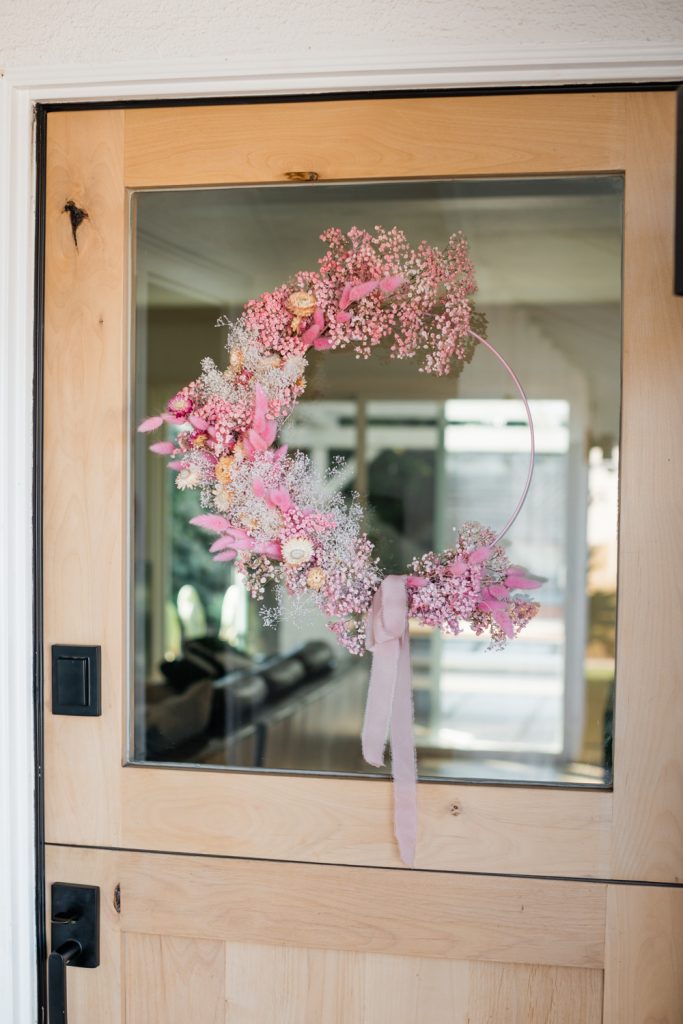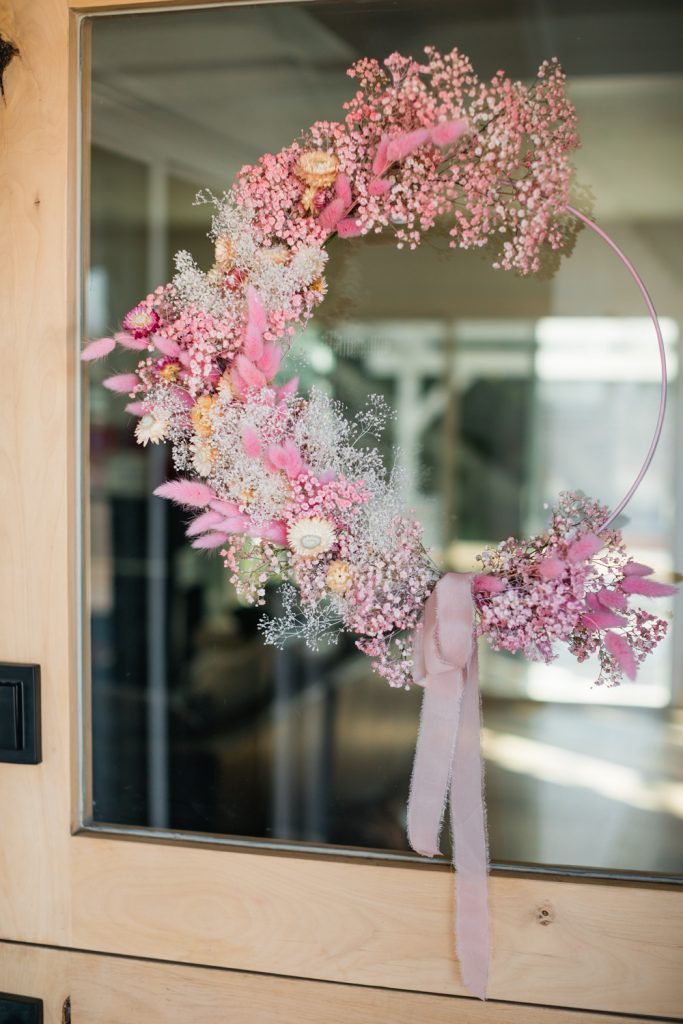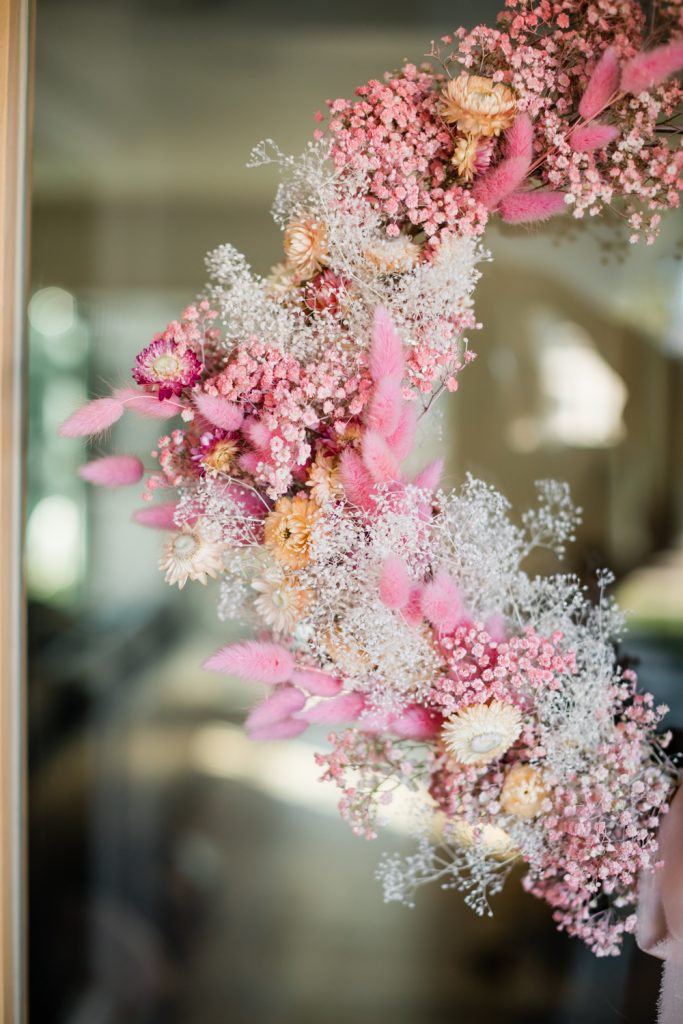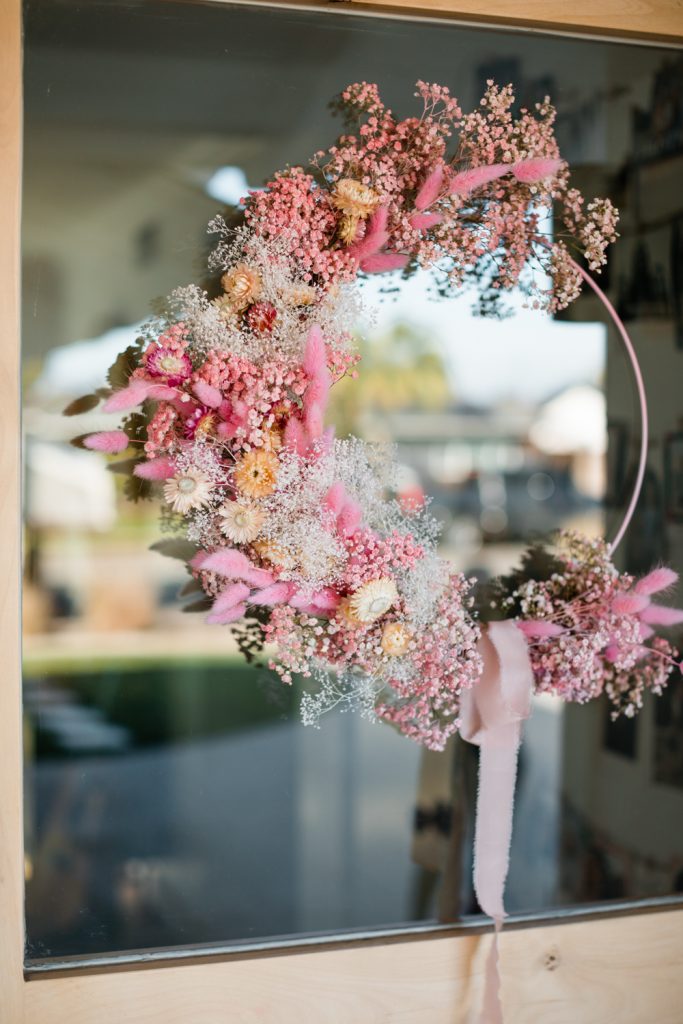 Thanks Krista for always making my front door look so pretty!!!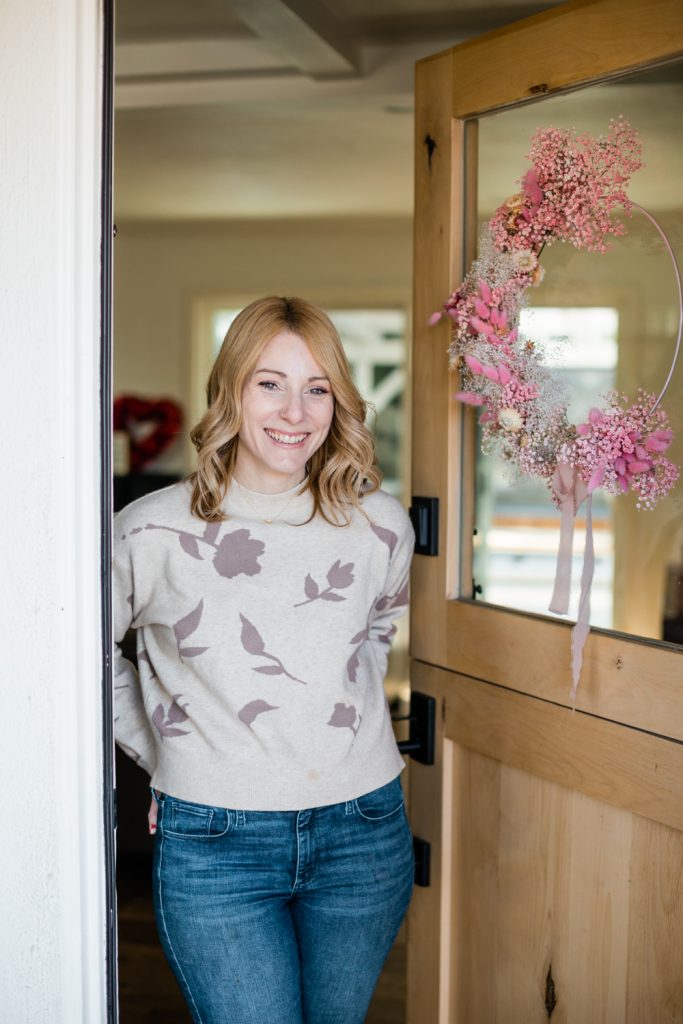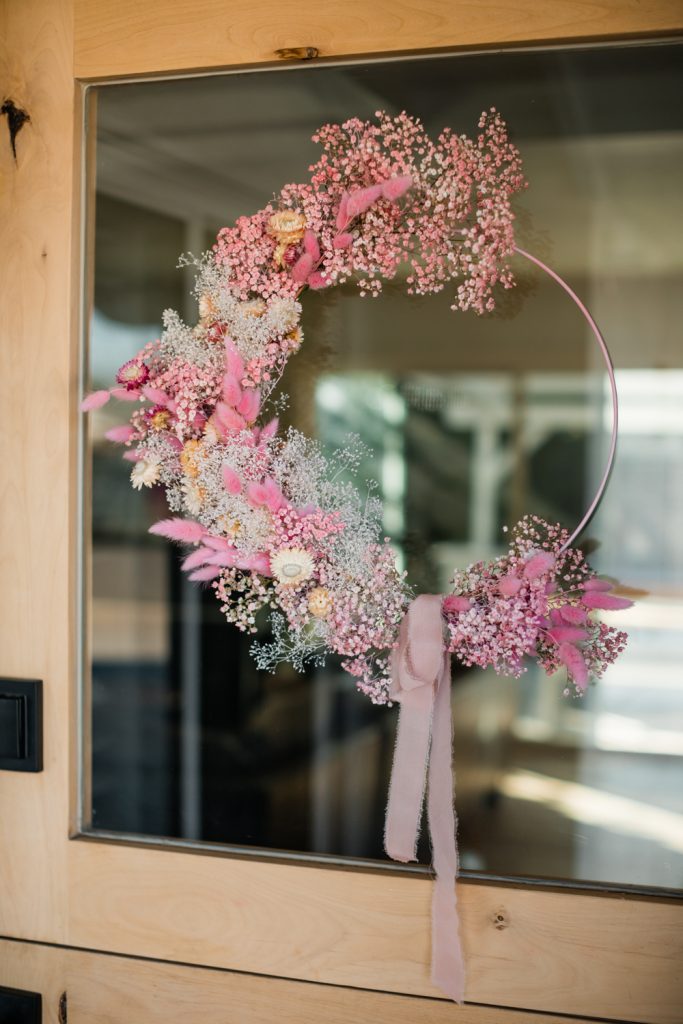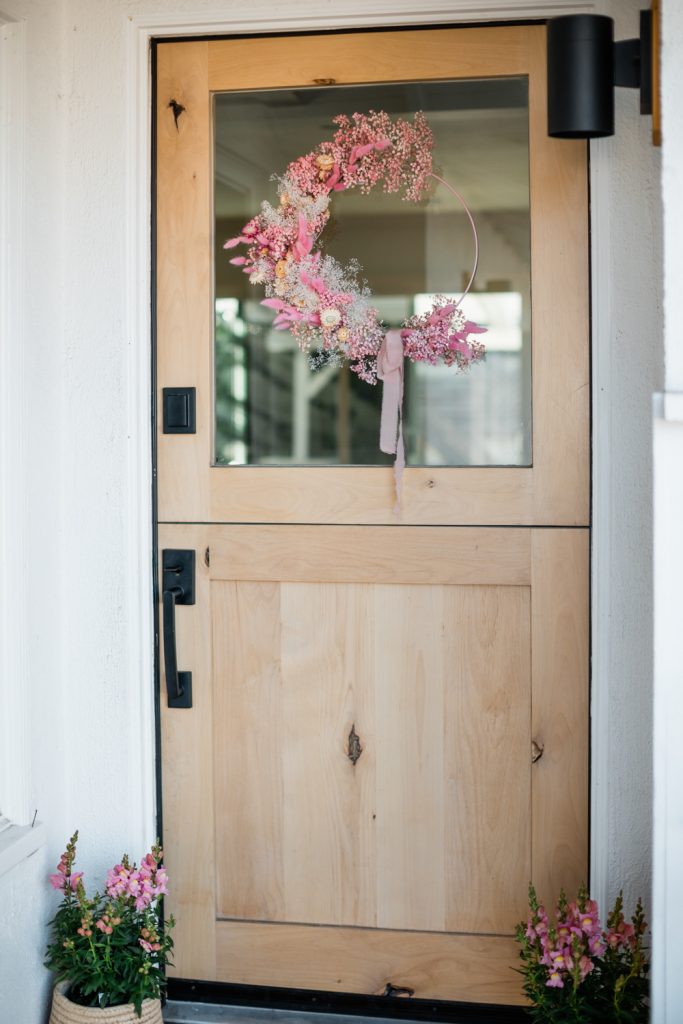 Shop this DIY below!!!

xx
Jacquelyn