One of the things I love about raising my kids is exposing them to different cultures. I was raised by an immigrant, my dad was born in Portugal, and my sister and I were brought up immersed in that culture. Along with that, my parents would try to expose us to as much diversity as possible, which I always appreciated and loved. My best friend and business partner Leah is the same way, but was raised Mexican. With the new
Disney Pixar movie Coco
, which is based on the Mexican holiday Dia de los Muertos, we were even more inspired to introduce our kids to this tradition. Leah, being Mexican, is much more familiar with it so her and her kiddos shared that part of their culture with us!
The holiday, known to most Americans as the Day of the Dead, and the movie inspired a table I designed. It was bright, colorful and full of life! I teamed up with some amazing vendors like
Wild Child
,
Rooted & Wild
,
Prim & Pixie
,
Sweet & Saucy
,
The Daydream Republic
and
The Confetti Bar
to make it all come to fruition. My favorite though, and I think the kid's would agree, was having each child's face painted.
Couture Paintings
had everyone in awe with the intricate and beautiful creations on each little one's face, they were each unique and equally amazing!

It was a fun party combined with learning and diversity. Most of the kids are from different backgrounds, Mexican, Portuguese, Spanish, Moroccan, Irish, and German to name a few! We looked at it as a way to teach and gather a group to make learning fun! Thank you to Leah and her kiddos for sharing your culture with us! We can't wait for Coco and for our kids to learn more about the Mexican culture.
All photos by the talented Alison Bernier
You can also see this shoot featured on Glitter Guide today!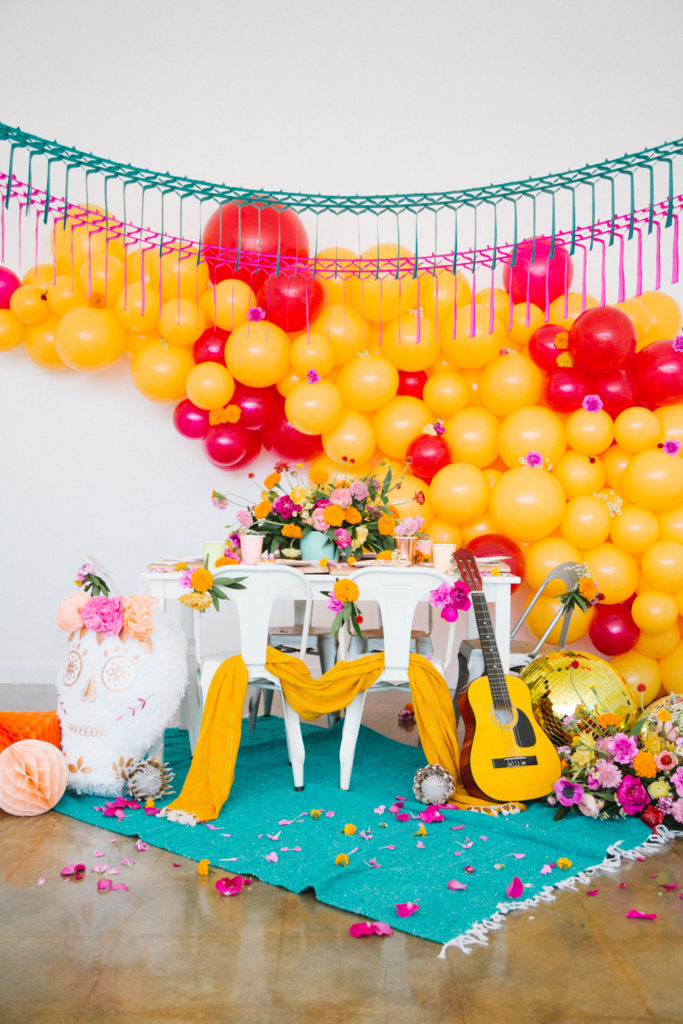 Let's start with probably my favorite invite ever by Prim and Pixie! From the colors, to the lining and all of that detail, they just nailed it! Not surprised, they do every time! I just sprinkled some custom confetti from The Confetti Bar and it's all sorts of cute!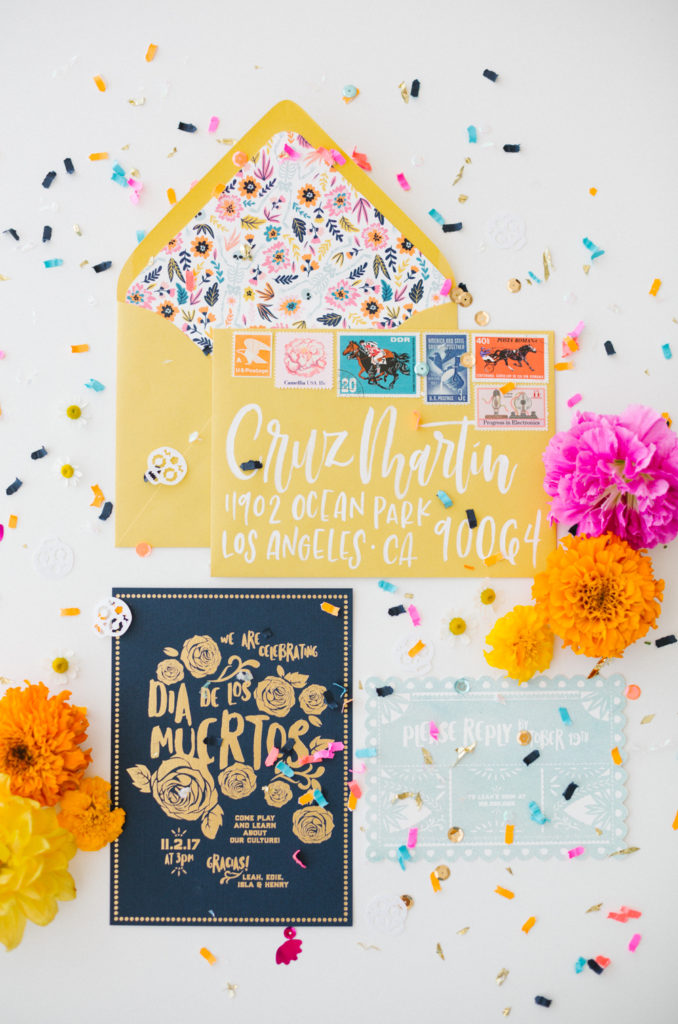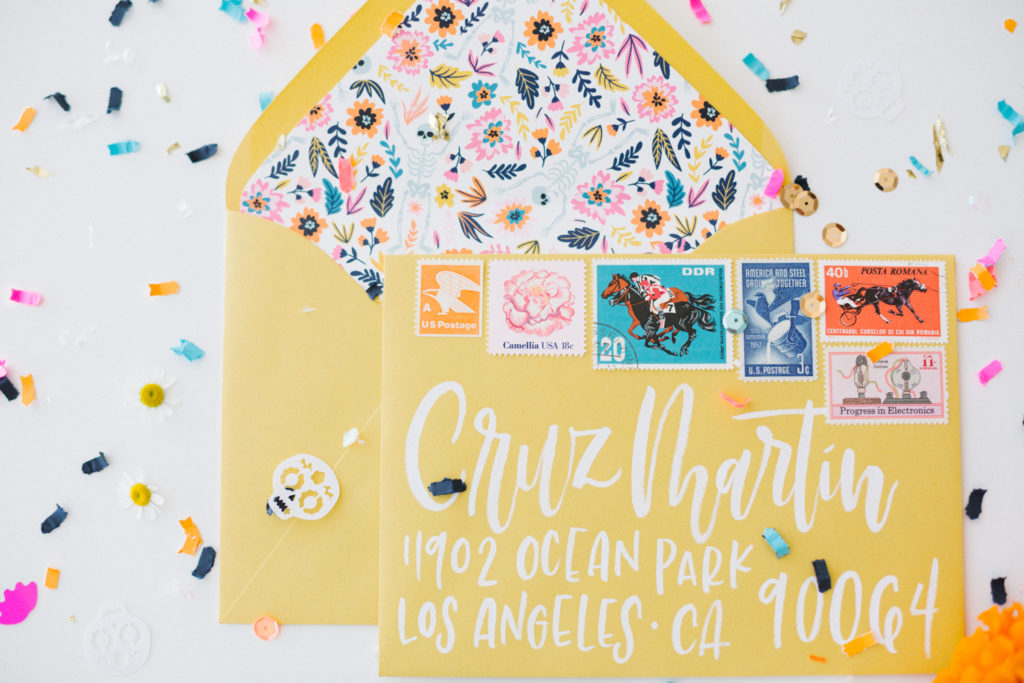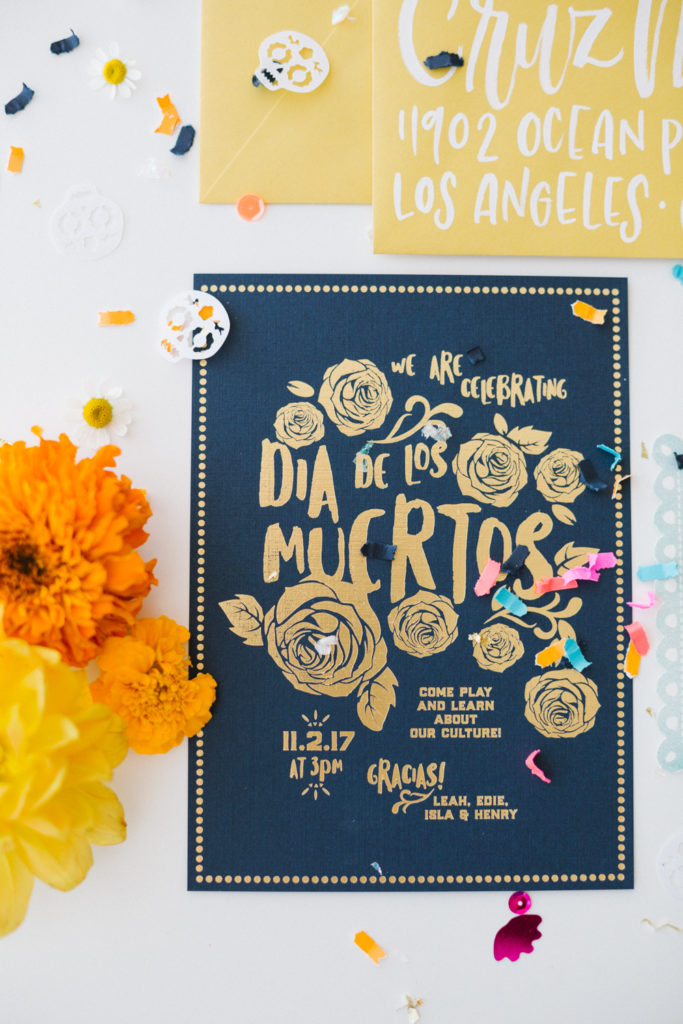 How cute are these little ladies?! Like I said, everyone loved having their faces painted by Couture Paintings! Owner Sara Sanchez has studied Day of the Dead facial paintings and had something fun and different for each kiddo. These little ladies are wearing dresses from Gunn & Swain and the prettiest headbands from The Daydream Republic! I mean, how cute can you get?!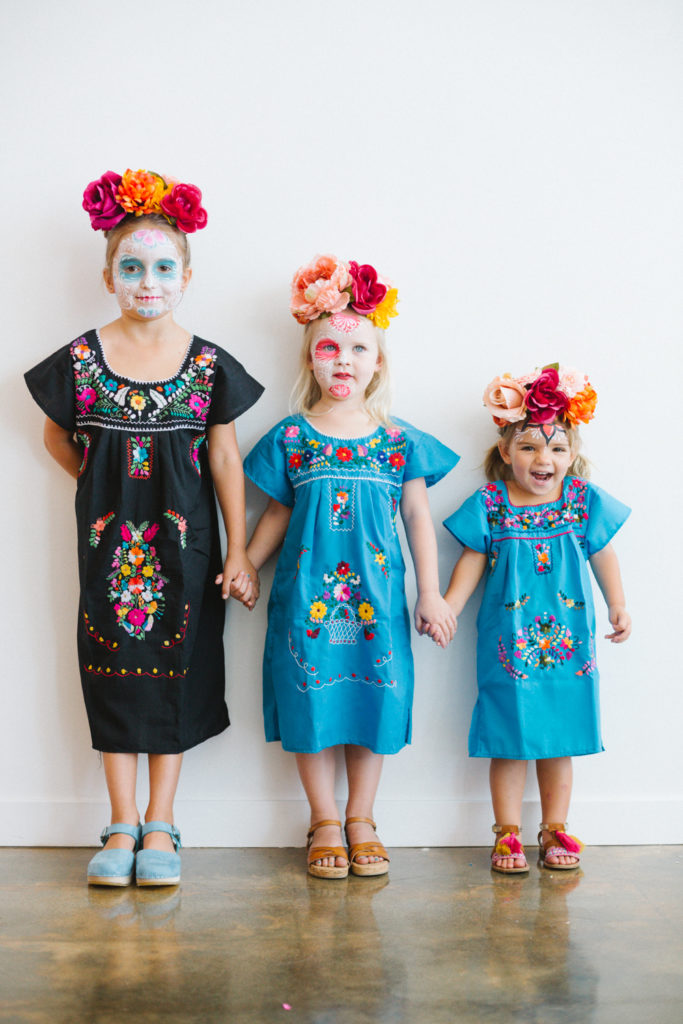 This is sweet Avalon, daughter of Carissa who owns JL Designs, The Daydream Republic and Little Style Collective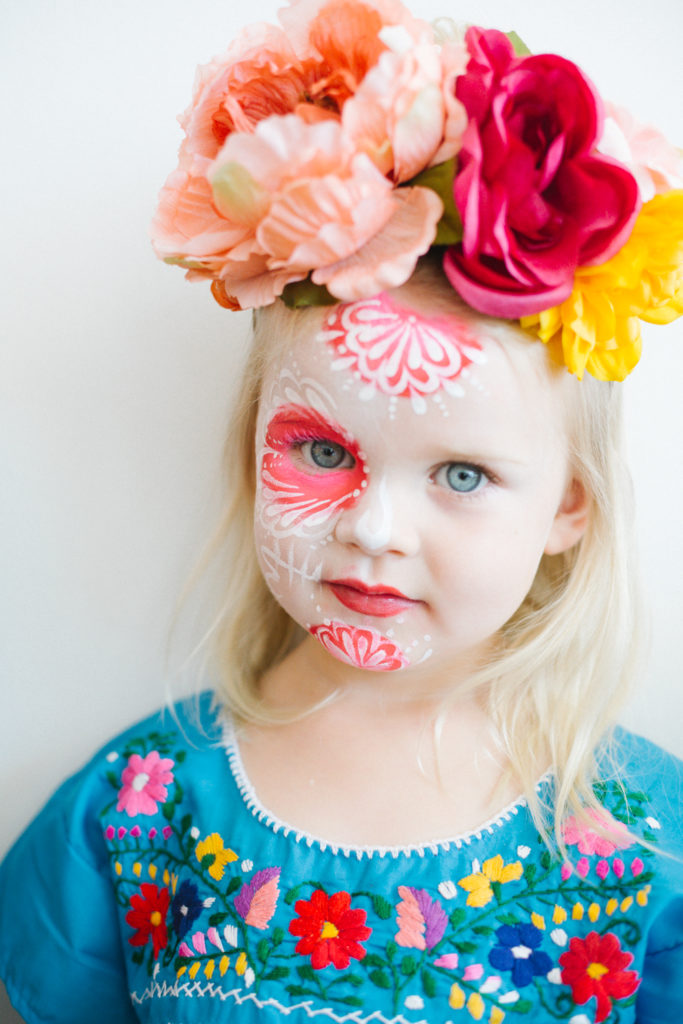 How cute is little Emerald?! Youngest daughter of the one and only Jesi Haack!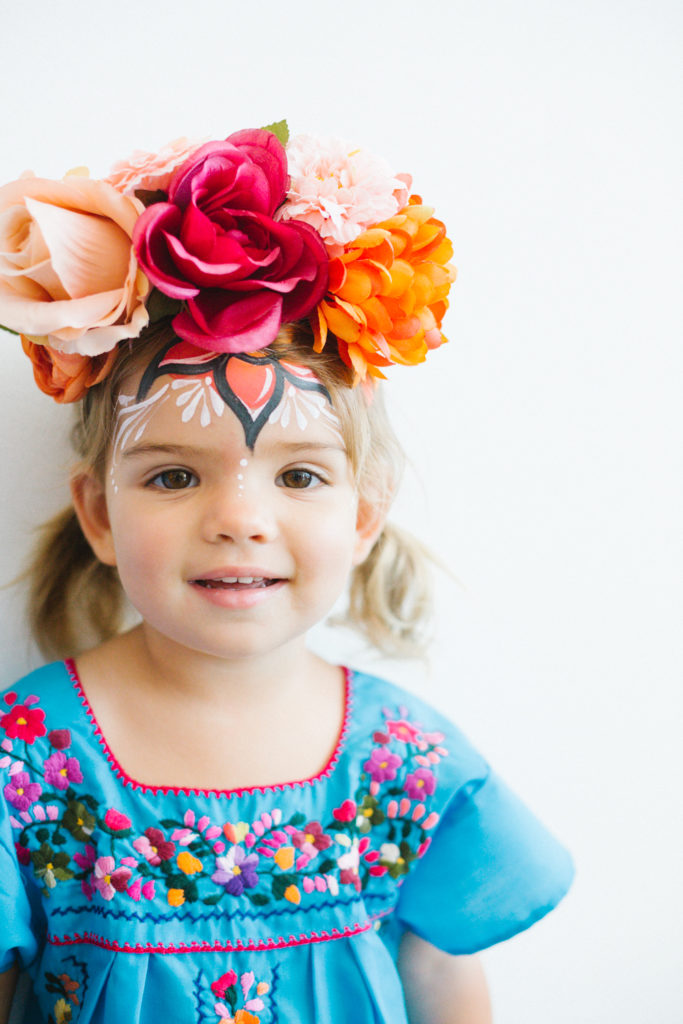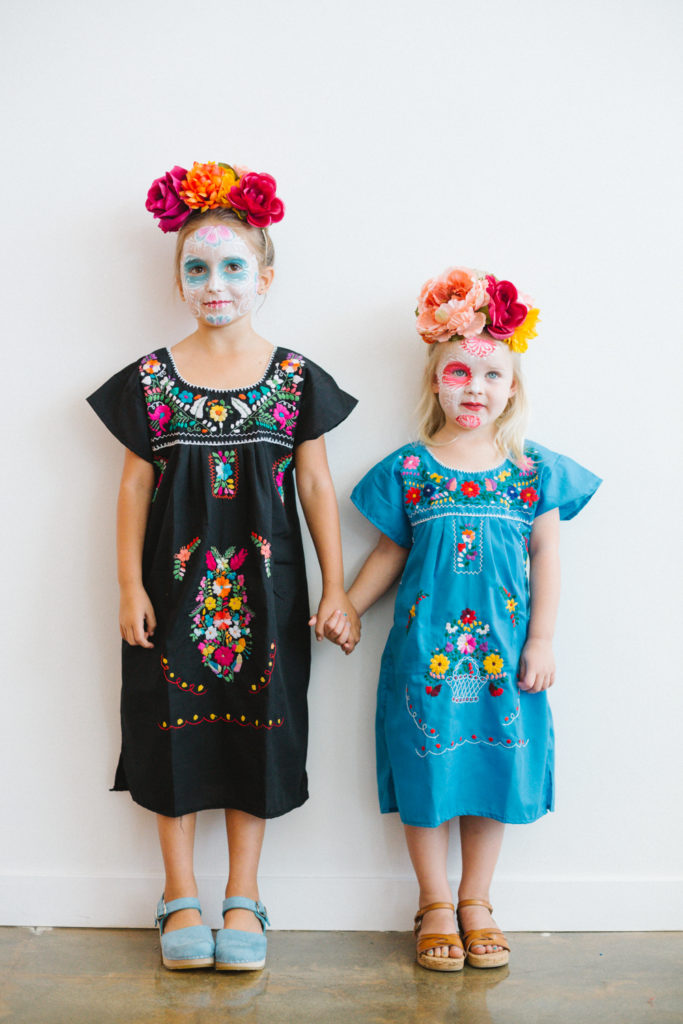 Here's pretty Annie, daughter of our favorite Jolie, owner of Wild Child Party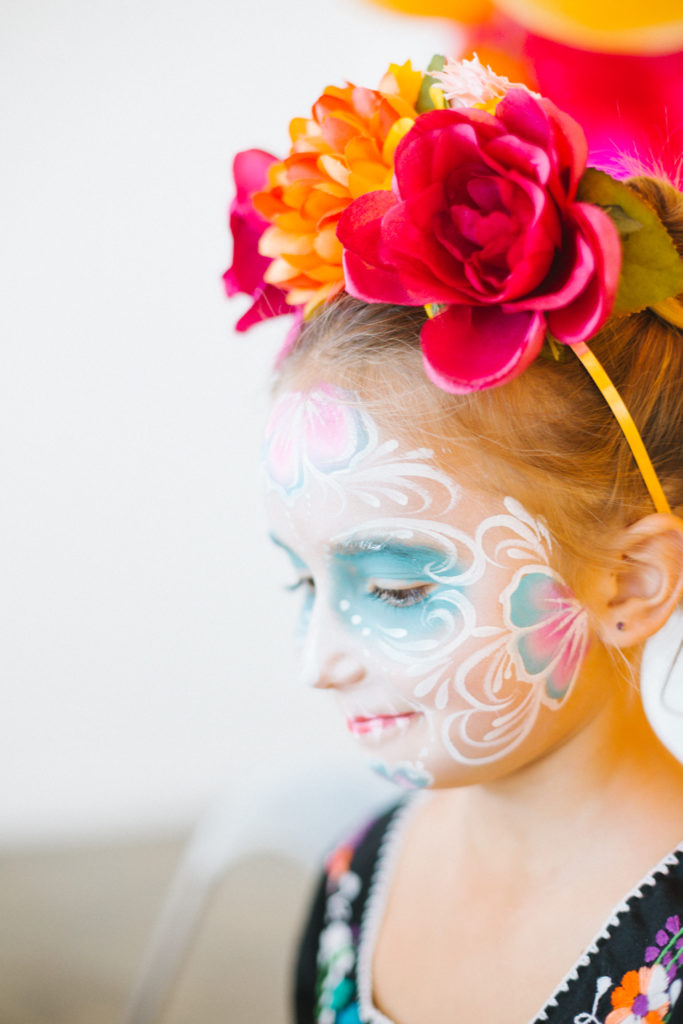 And here's the three wild and crazy amigos! Even the boys got in on the fun! Edie is wearing a dress her grandparents brought her back form Mexico!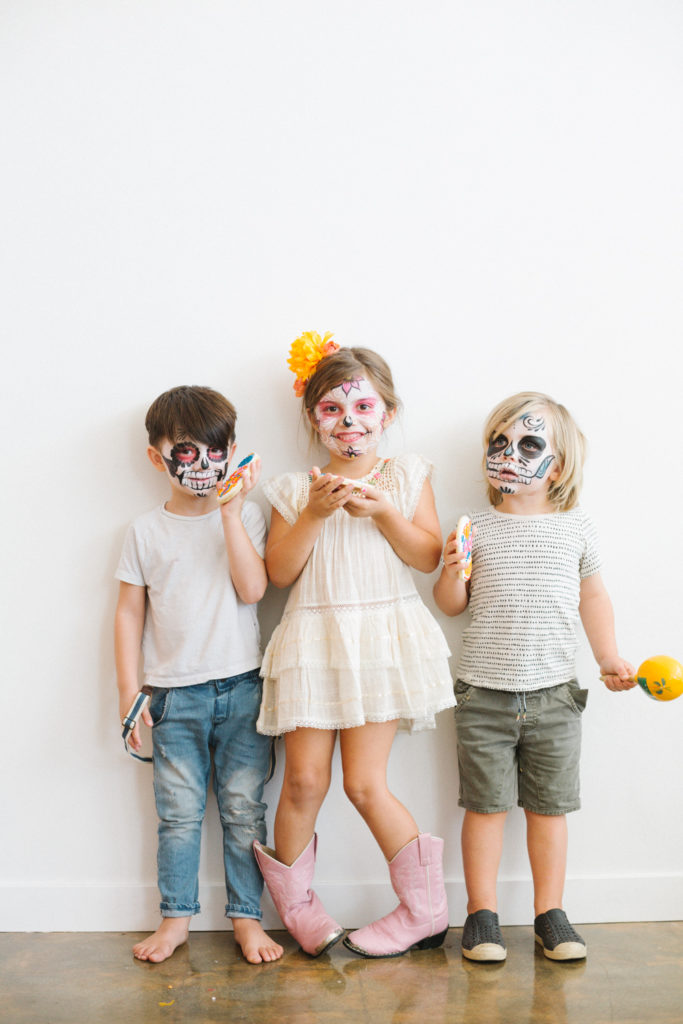 Loving my god daughter Edie Lola, she is growing up and getting better and better! Leah, you're doing a good job my friend!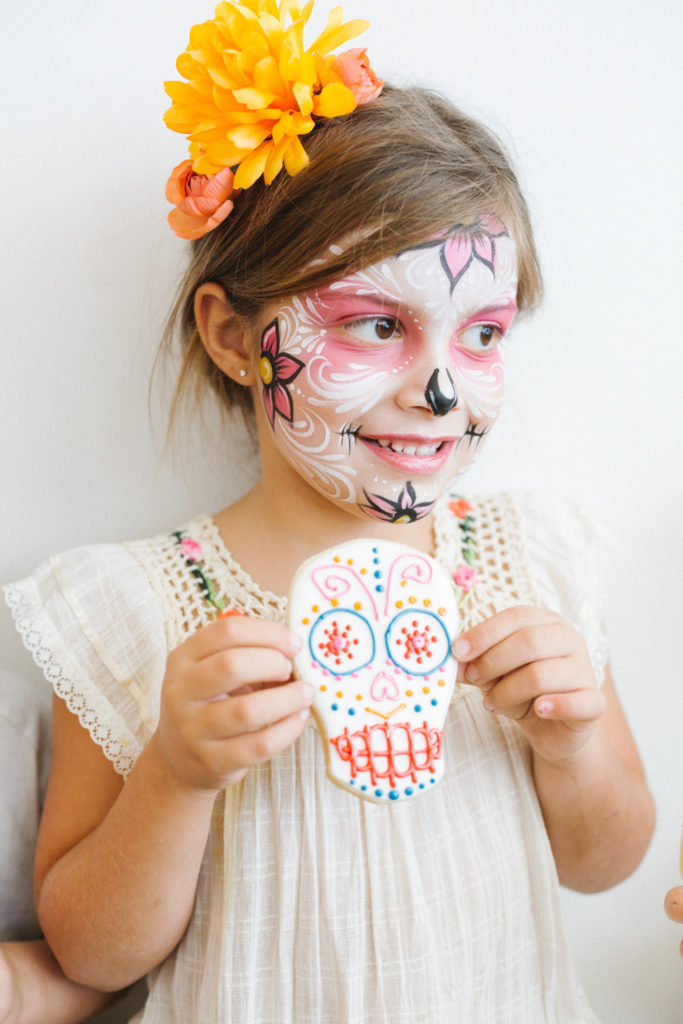 Here's my wild man Court being silly! His favorite color is red so he got this fun style!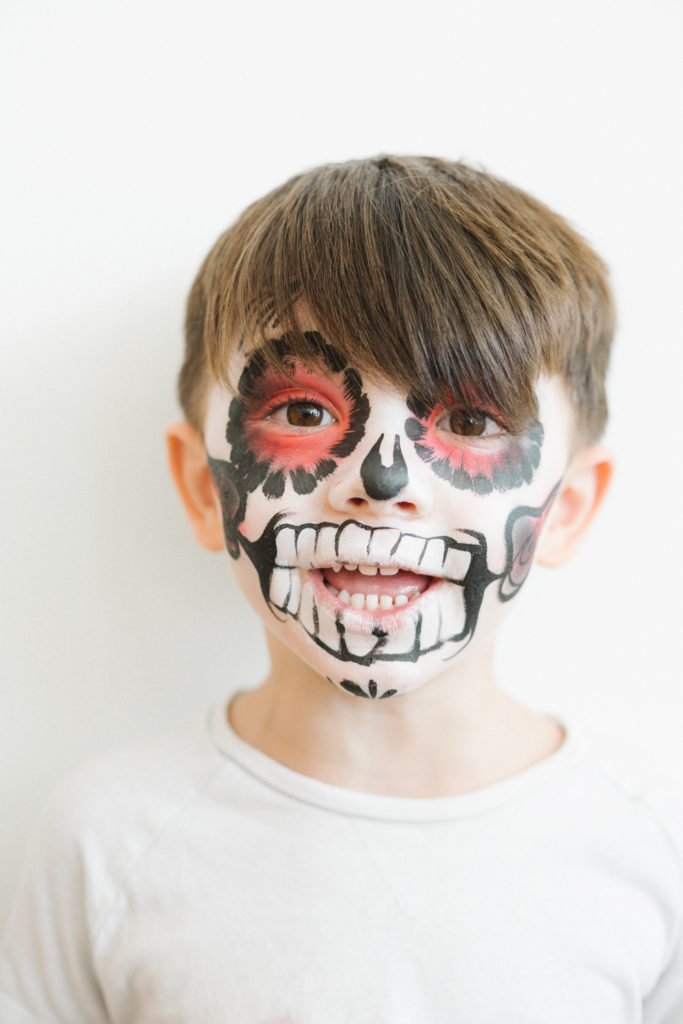 And sweet Reagan, son of Emily Sims, half the duo of Magic Kingdom Mamas! This guy got along just fine with my Court, two wild boys!!
And now, for the set up… I have to say, I was really excited to do this party, and seeing it come to life made it that much more satisfying! I love, love, love this set up!! The colors are so fun and vibrant, it's just so FUN!!!
If you haven't been able to tell, we love a good balloon installation from Wild Child, I mean, who doesn't?! It just makes such a statement! I don't know when this trend is going to end, but I'm fine with it hanging around longer! Rooted & Wild also killed it with the amazing florals!! That girl just gets it right every time! Also… That sugar skull pinata?! It's basically the cutest thing ever.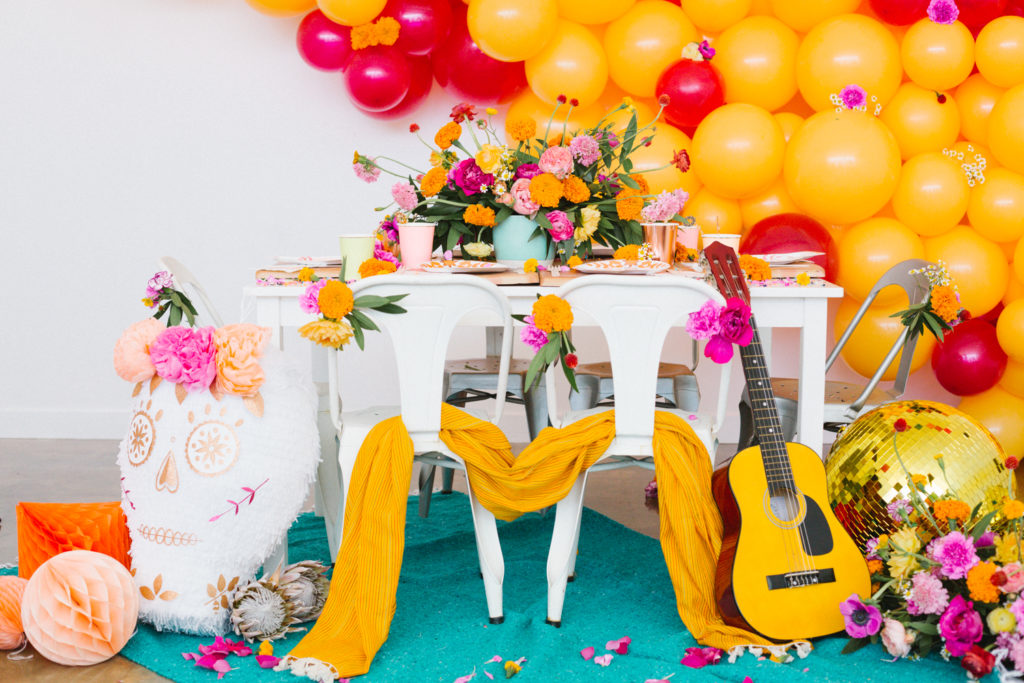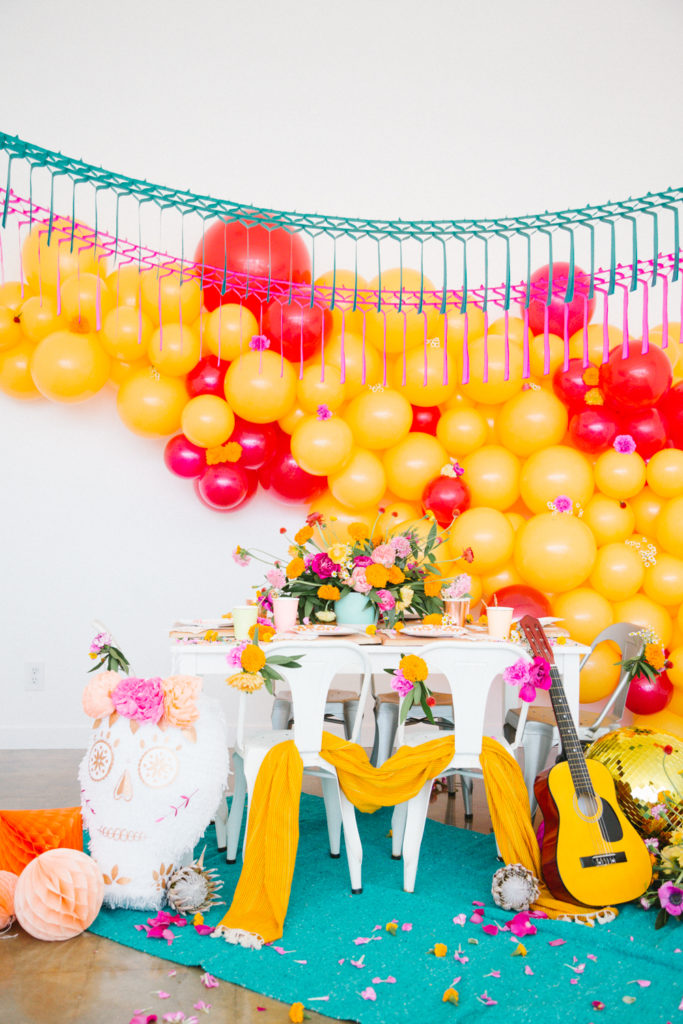 It never hurts to add some disco balls into the mix, every party could use one!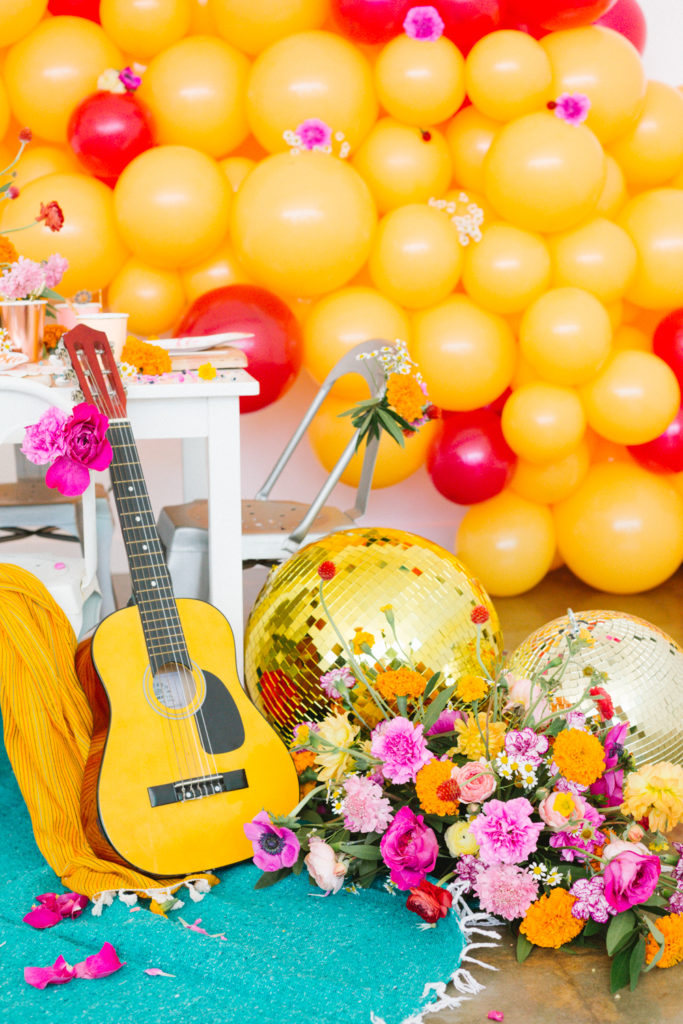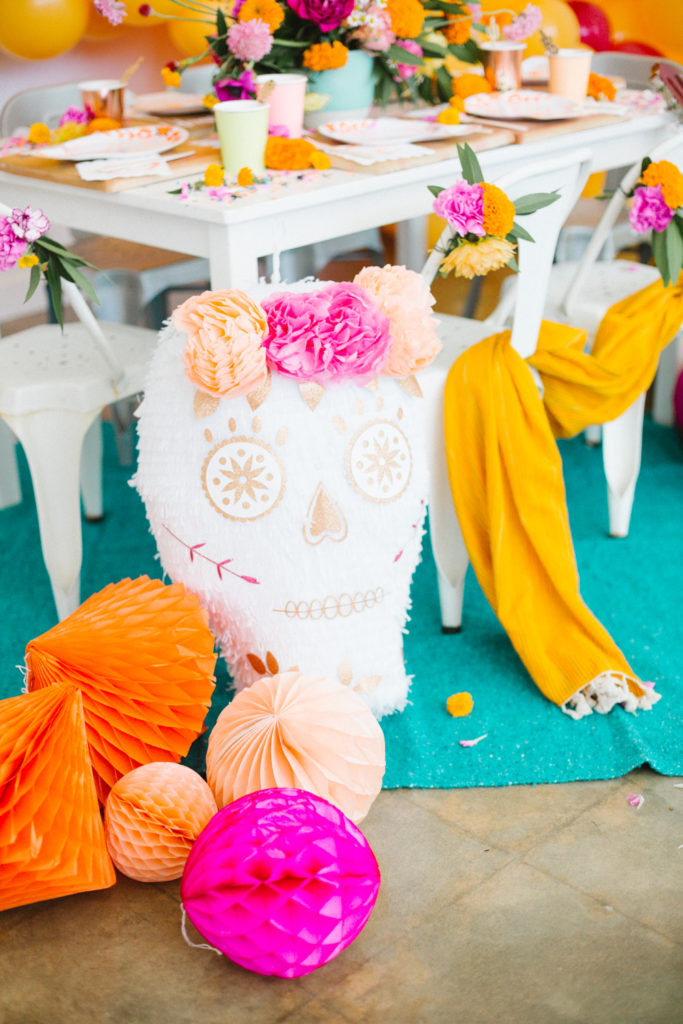 For the place settings I did terra cotta tiles and Prim and Pixie added each child's name. Wild Child has these adorable sugar skull plates by Meri Meri that were obviously perfect! I sprinkled the custom confetti from The Confetti Bar again and some pretty petals and marigolds as well.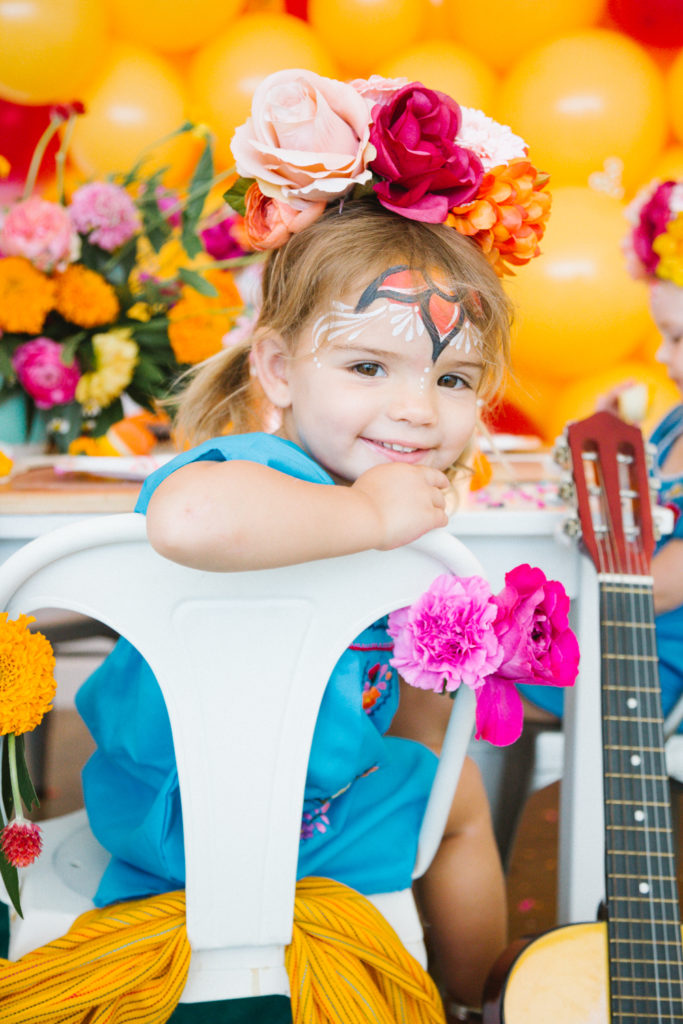 Look at these stirrers from Prim & Pixie! I'm obsessed….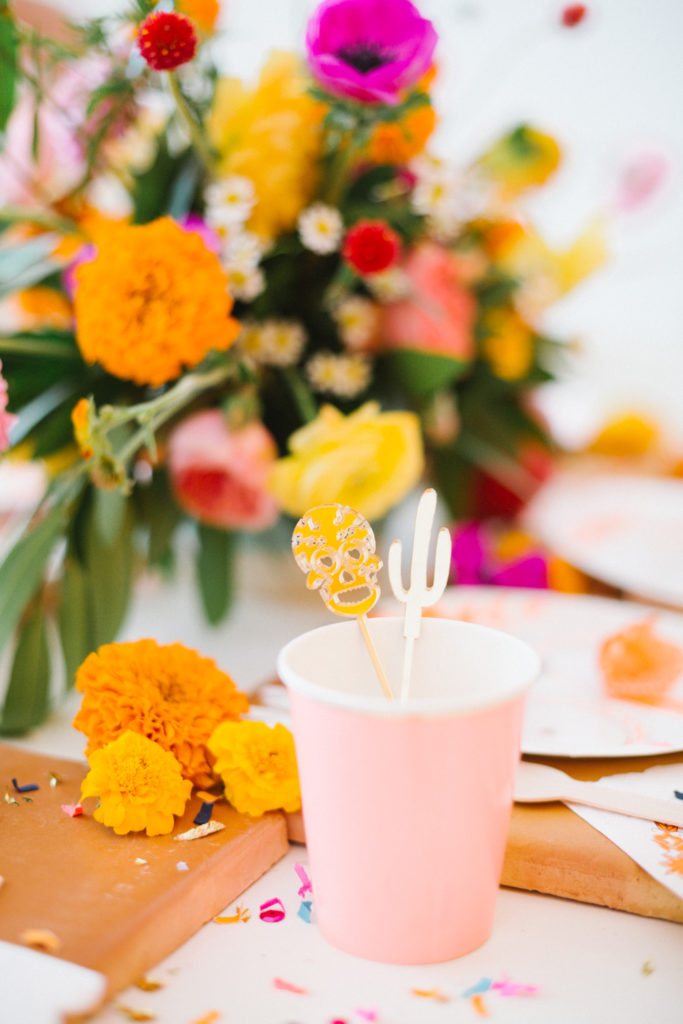 I love the combination for florals Rooted & Wild did, it's just the best!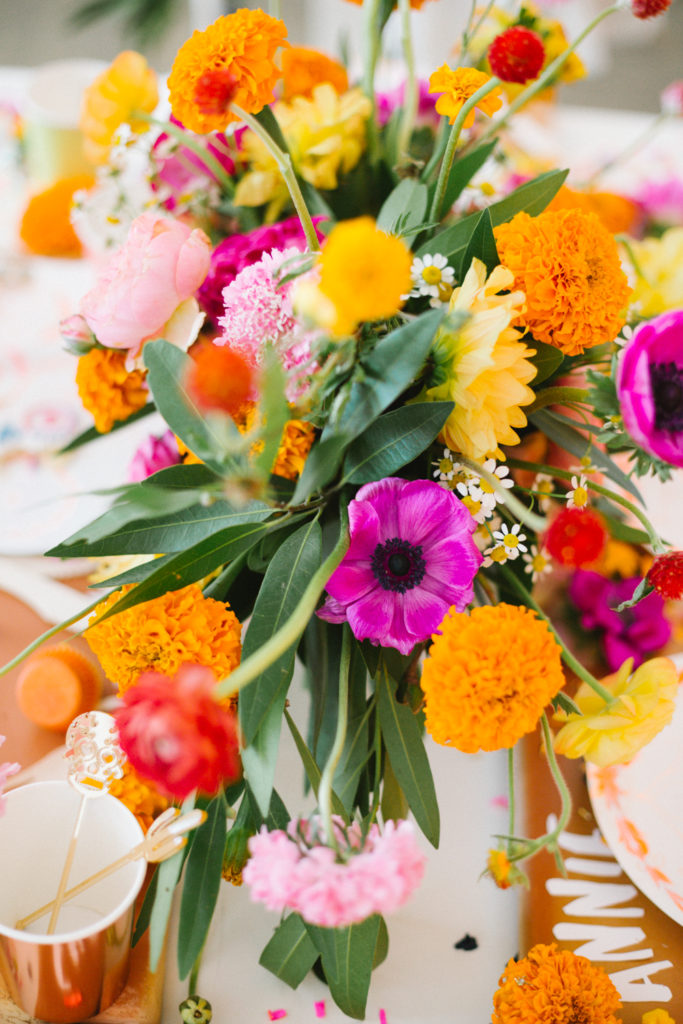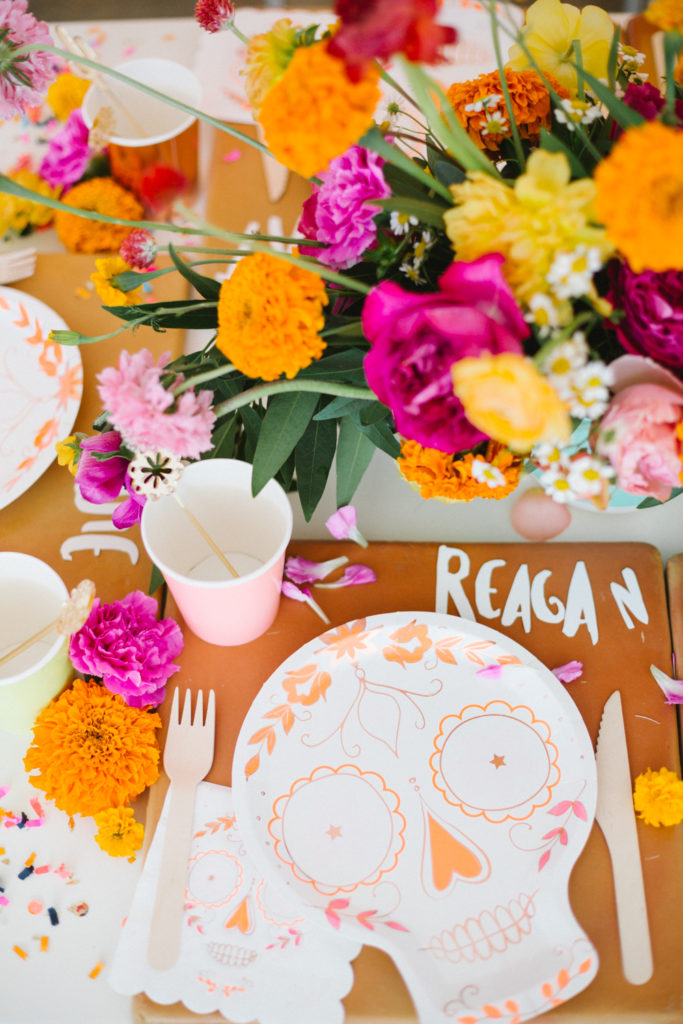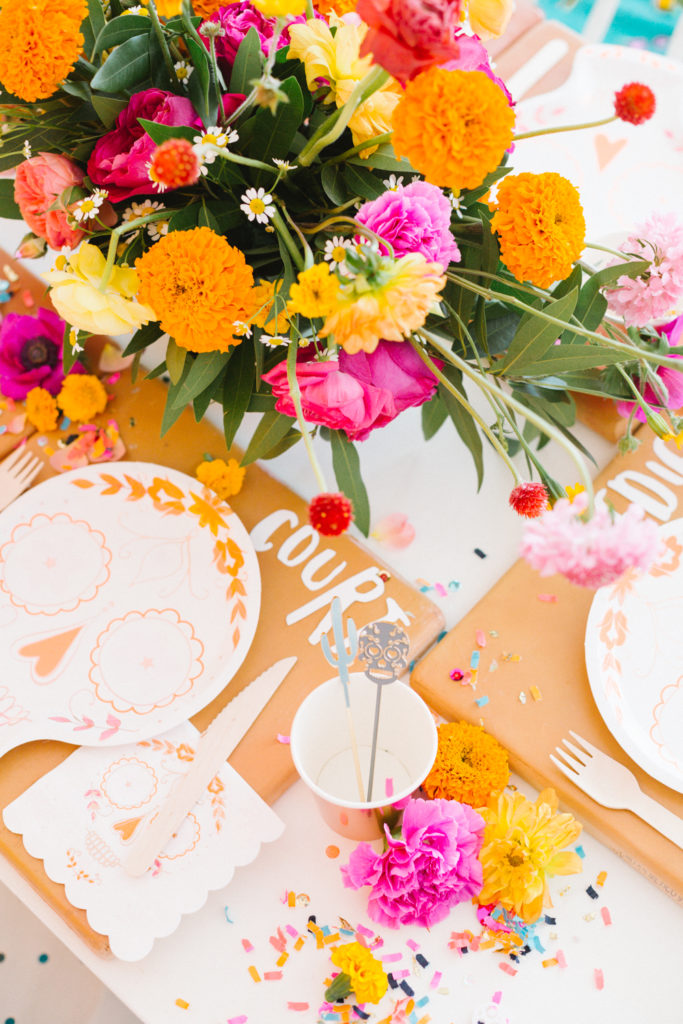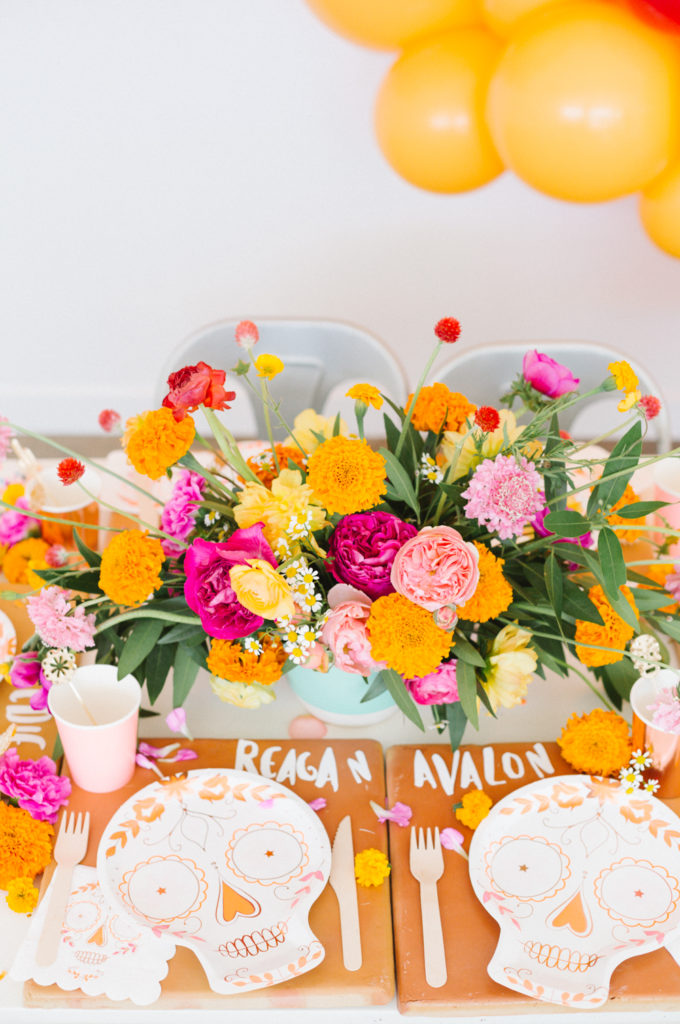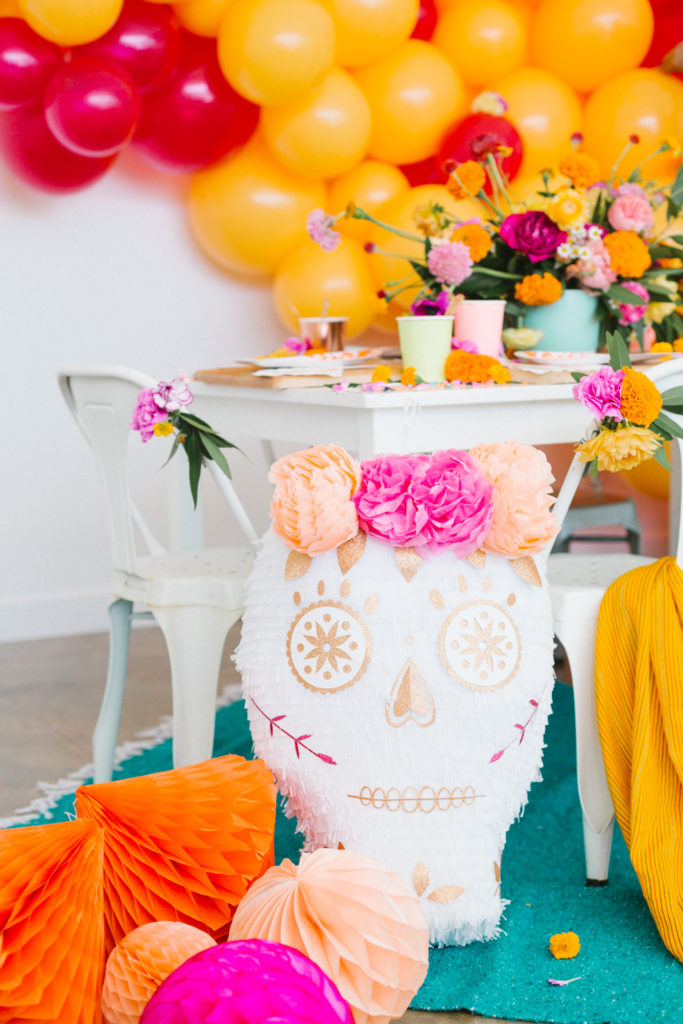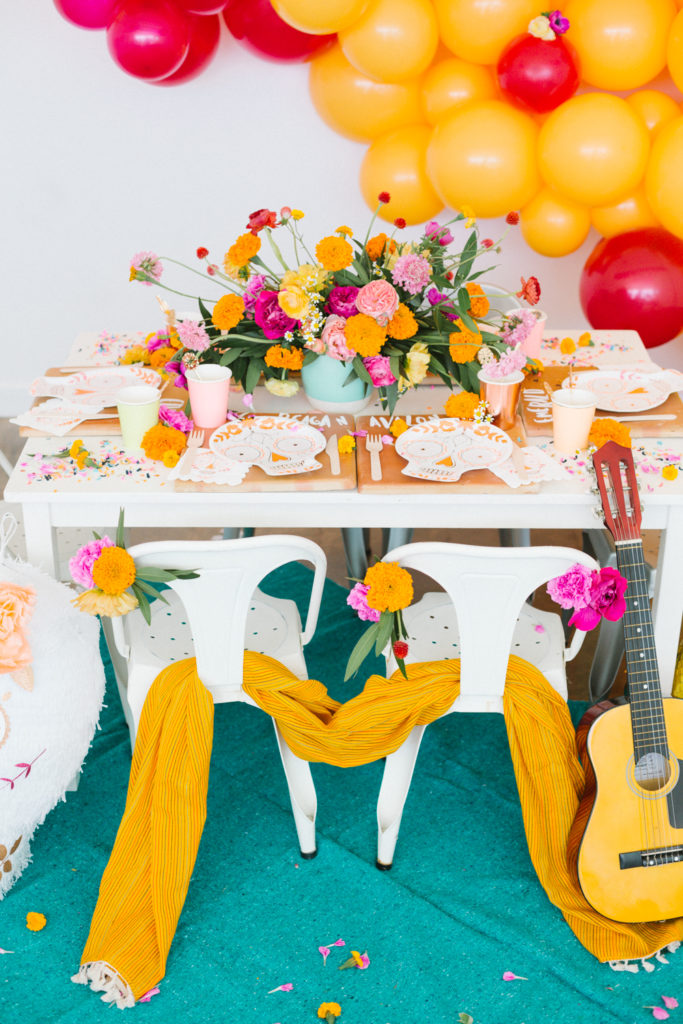 I don't do kid's parties without desserts… How else would we bribe them?! Haha… But seriously… Sweet & Saucy Shop does it again! They took my inspiration and what they did was magic, truly magic! Prim & Pixie completed it all with the adorable sign – it's all just so good!!! Makes me giddy looking at it!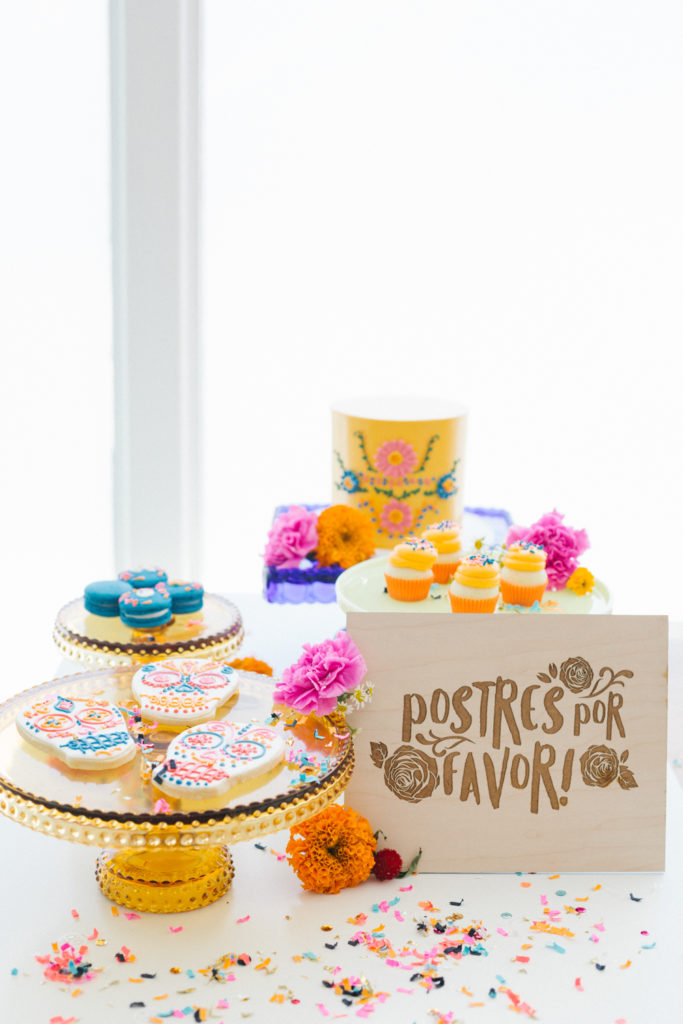 The best!!!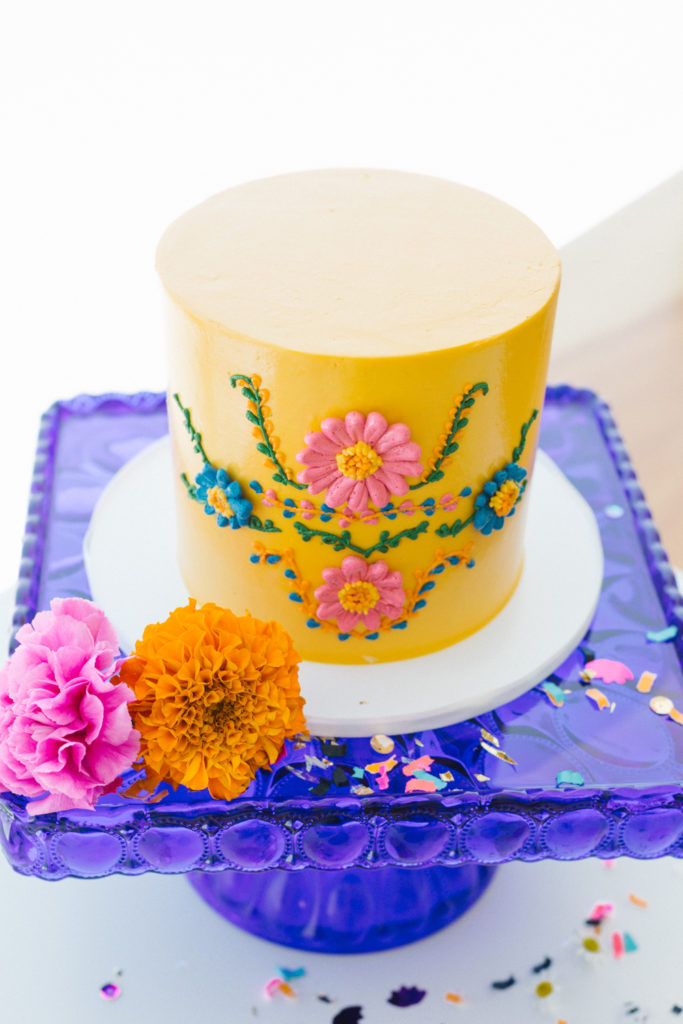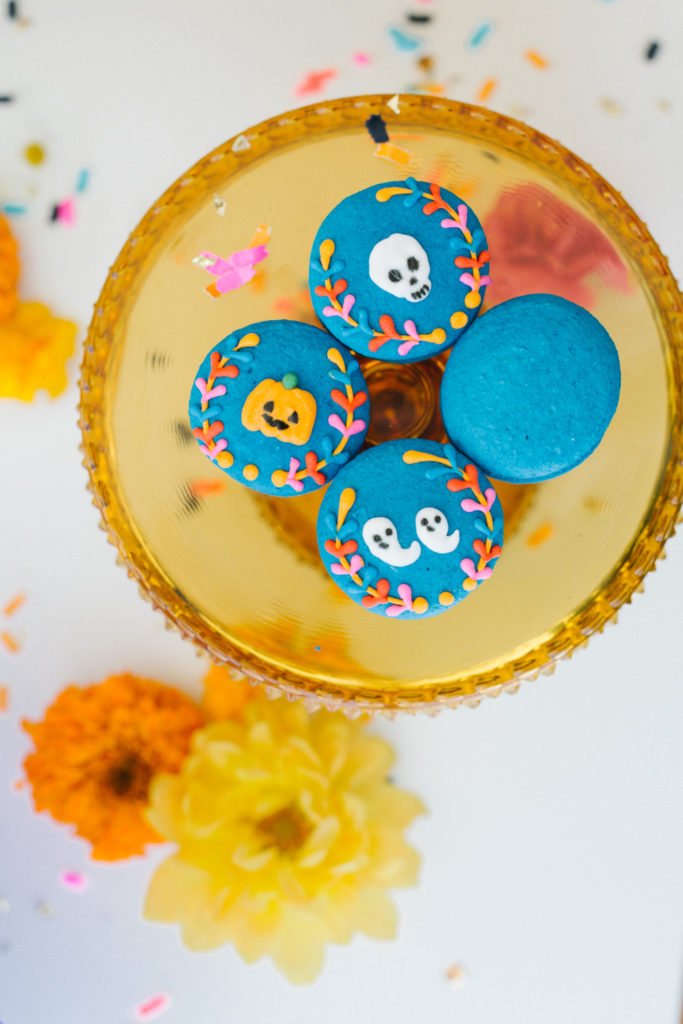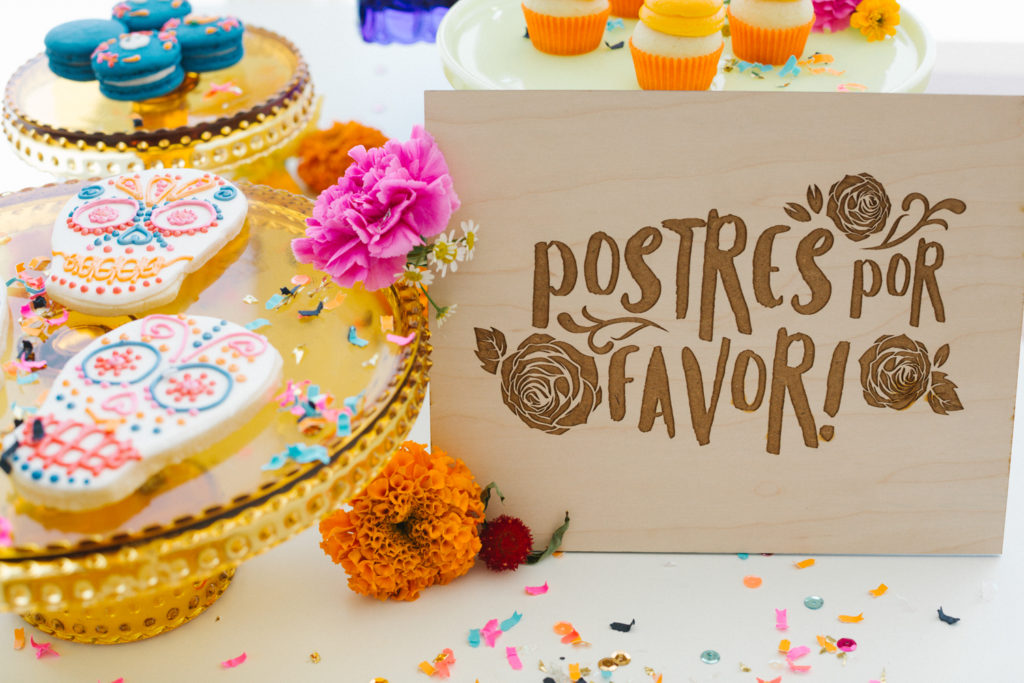 I think it's safe to say these kiddos had a blast! And we learned and celebrated another culture while we were at it! These moments are so special with our kids, watching them have fun and grow at the same time. Even though this may seem silly and little, I know in the long run talking to them and exposing to them to these things will have an impact on them. I know, because it did with me!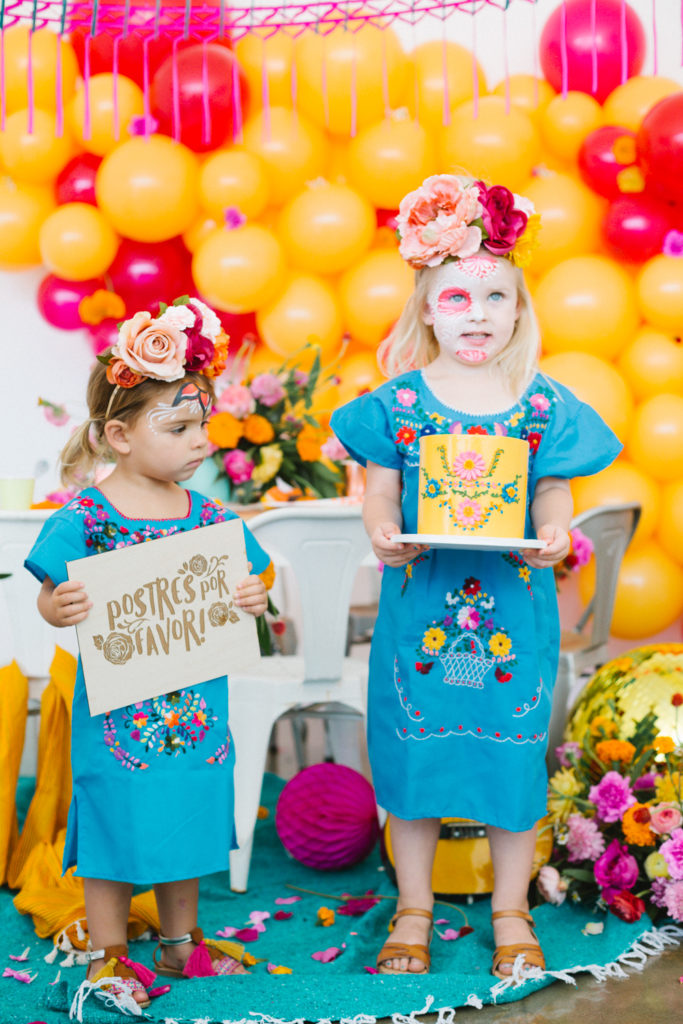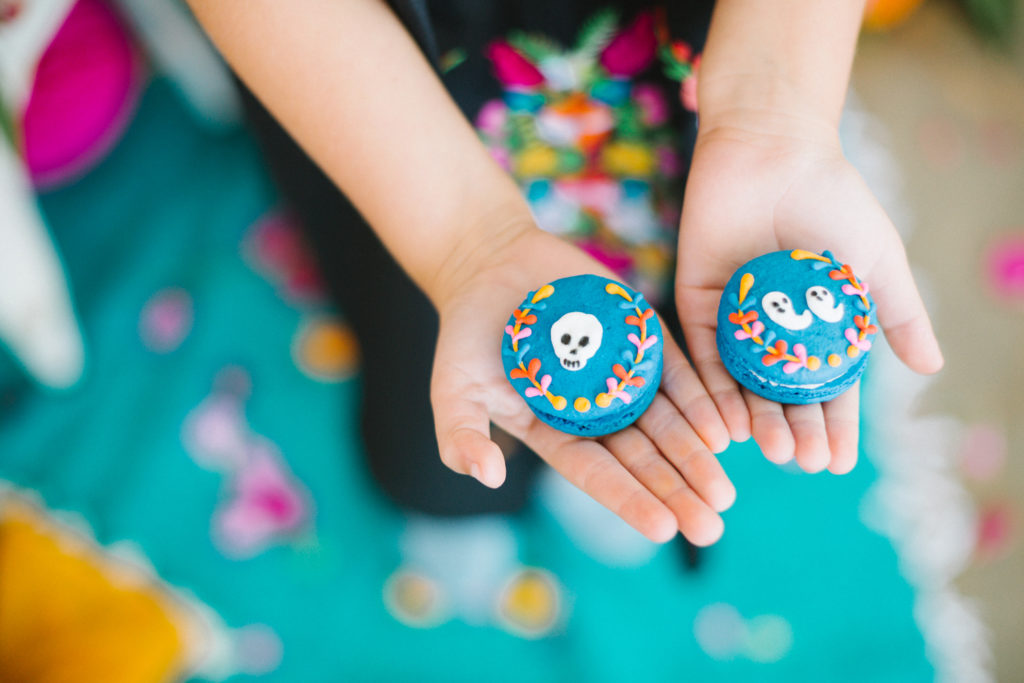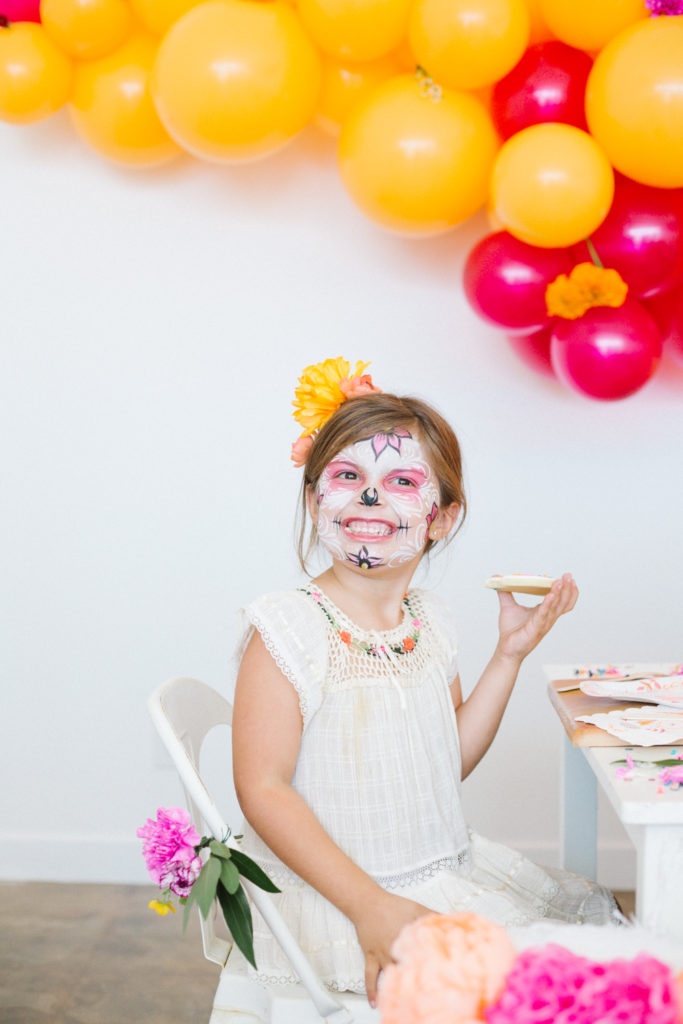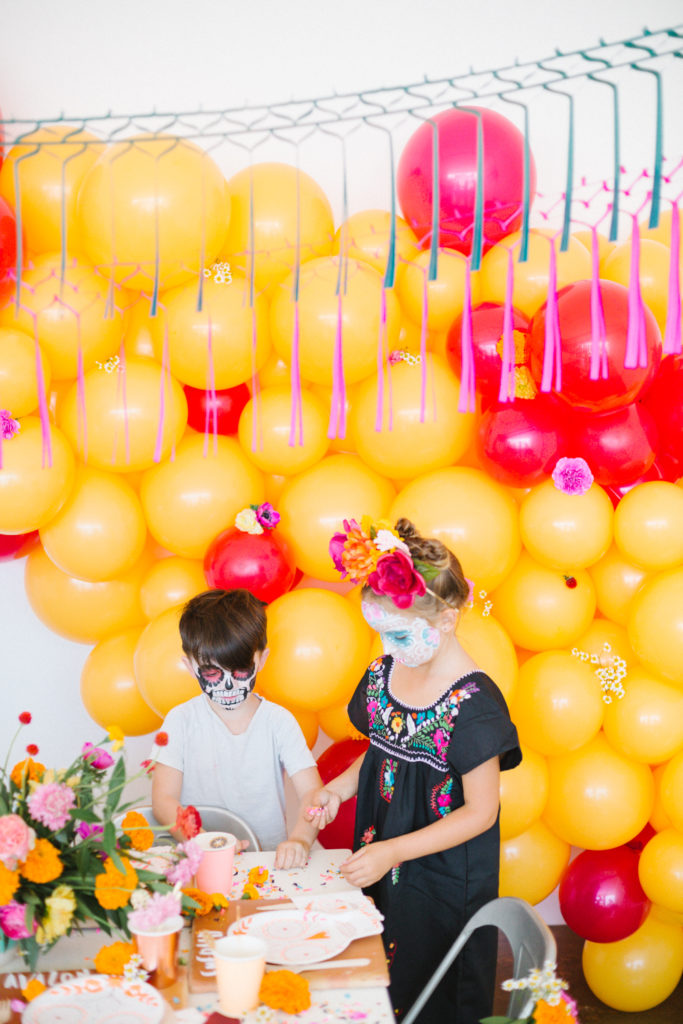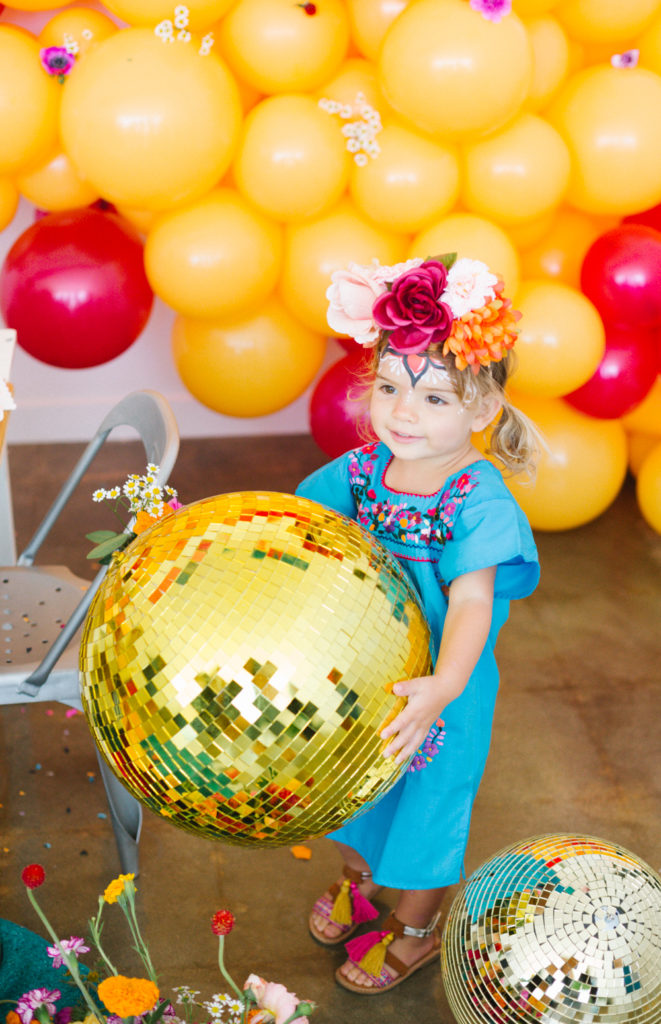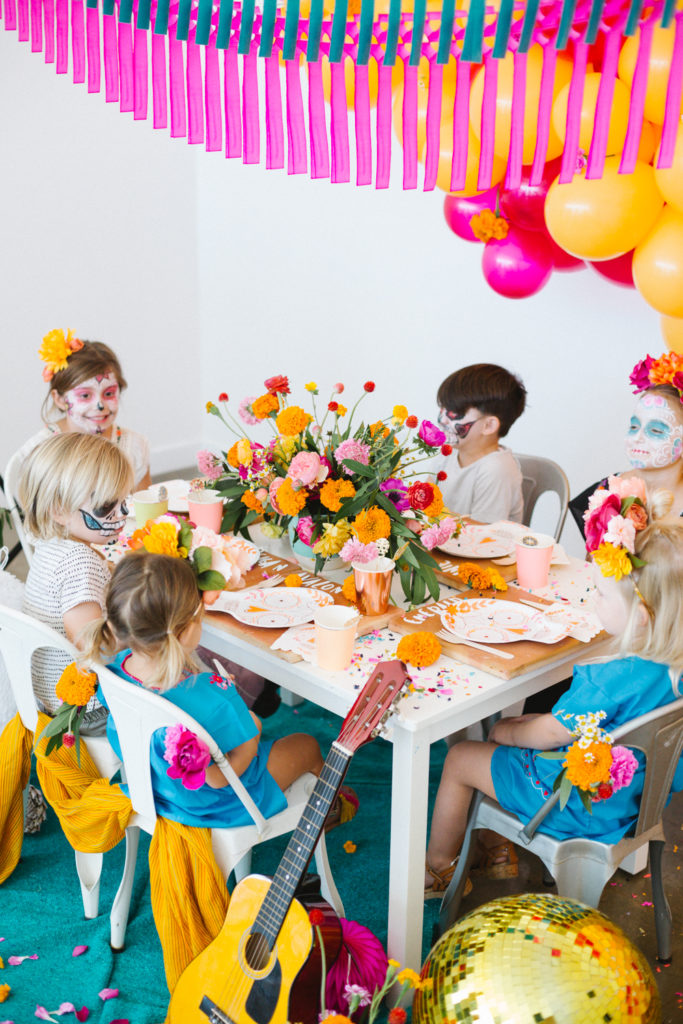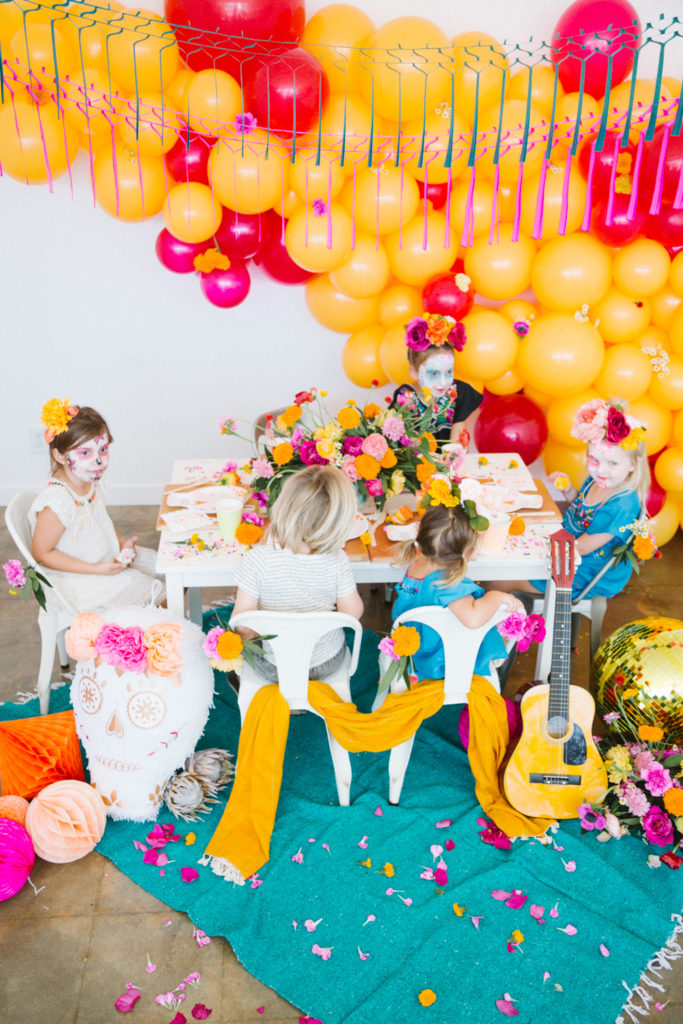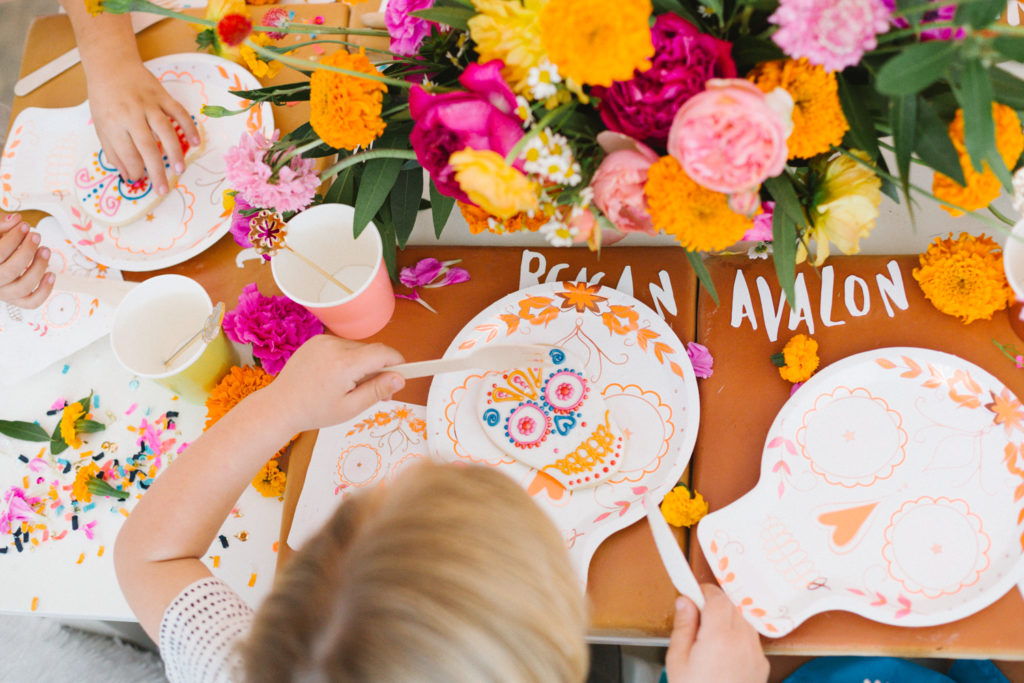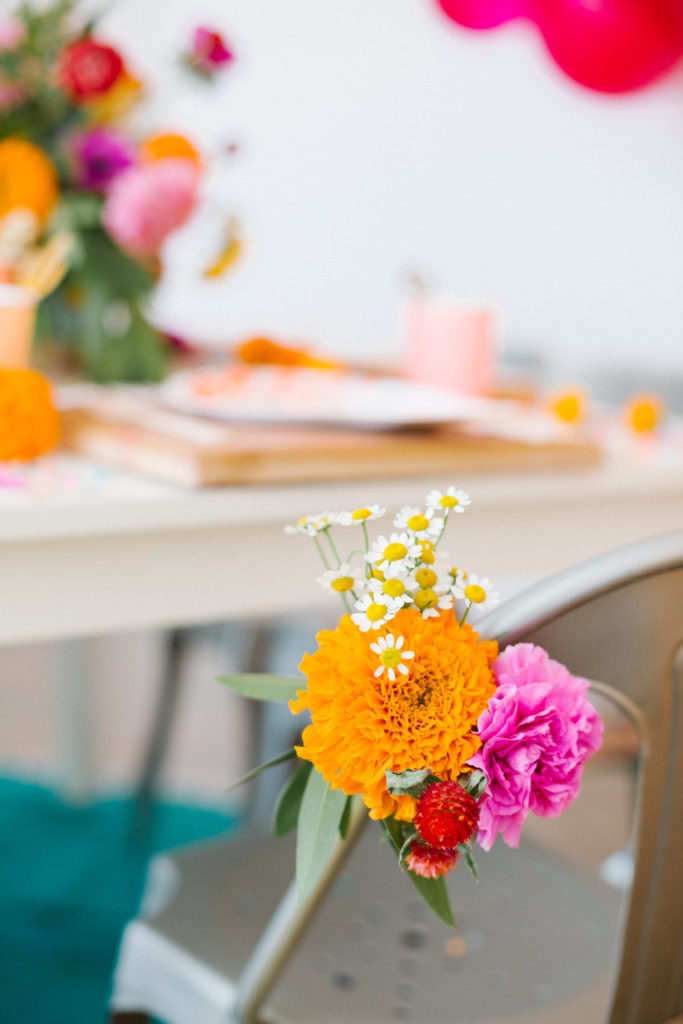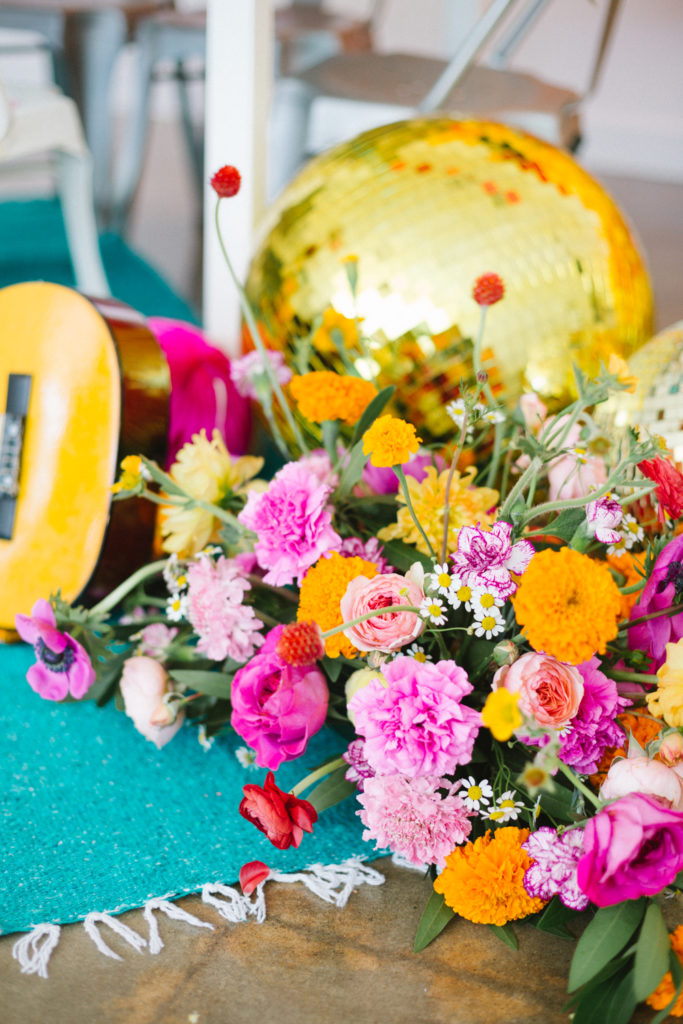 Thank you Leah, Edie & Isla for sharing this part of your heritage and culture with us! We should all instill a love for our backgrounds with our kids!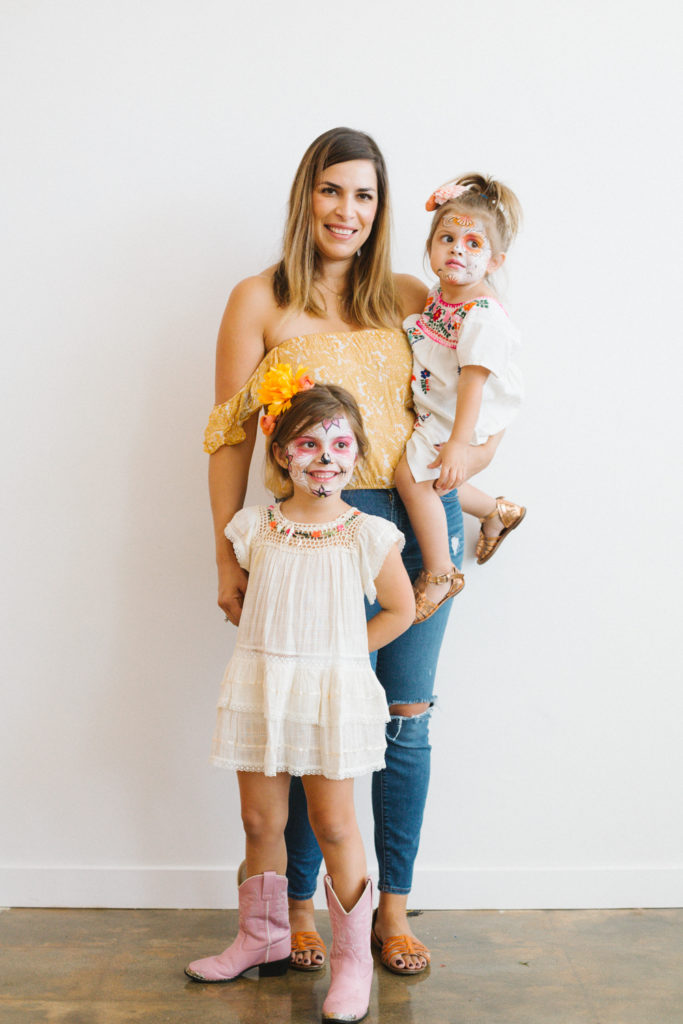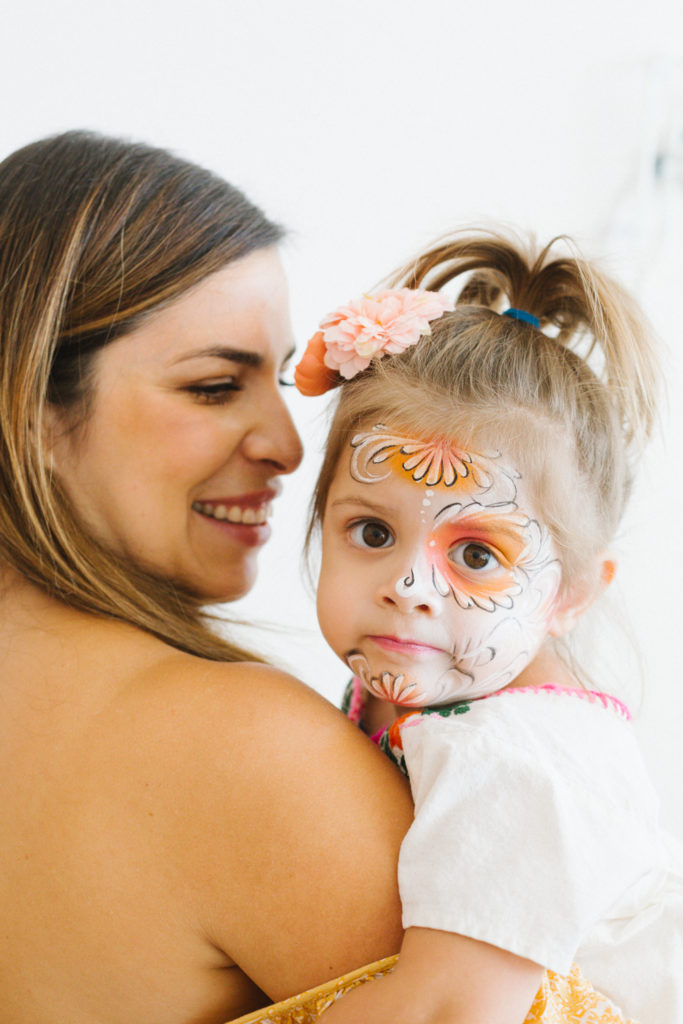 How do you share your culture with your children?! I'd love to hear!!
xx
Jacquelyn
Vendors:
Design/Planning – Jacquelyn Kazas of Beijos Events
Concept – Leah Carriger of Beijos Events
Photographer – Alison Bernier
Venue/Balloon Install/ Tabletop/Decor – Wild Child Party
Florist – Rooted & Wild
Invite/Signage/Calligraphy/Stir Sticks – Prim & Pixie
Desserts – Sweet & Saucy Shop
Face Painting – Couture Paintings
Headbands – The Daydream Republic
Dresses & Blanket – Gunn & Swain
Confetti – The Confetti Bar
Blanket on Chairs – Siestas for Fiestas