Get ready for a whole lotta fun – a whole trash truck full of it! Kalin was turning 2 and since he missed out on his 1st birthday bash due to you know what his parents wanted to go big! They hosted this incredible and colorful party at Tiato in Santa Monica. They had a gorgeous outdoor space for everyone to gather safely and eat delicious food and sip yummy drinks. We added the cuteness with a fun Trash Truck theme since it's Kalin's favorite. We've done the trash truck party before so it was fun to make this one special in it's own way. The photos from Kim Fox Photography are about the cutest ever, here we go!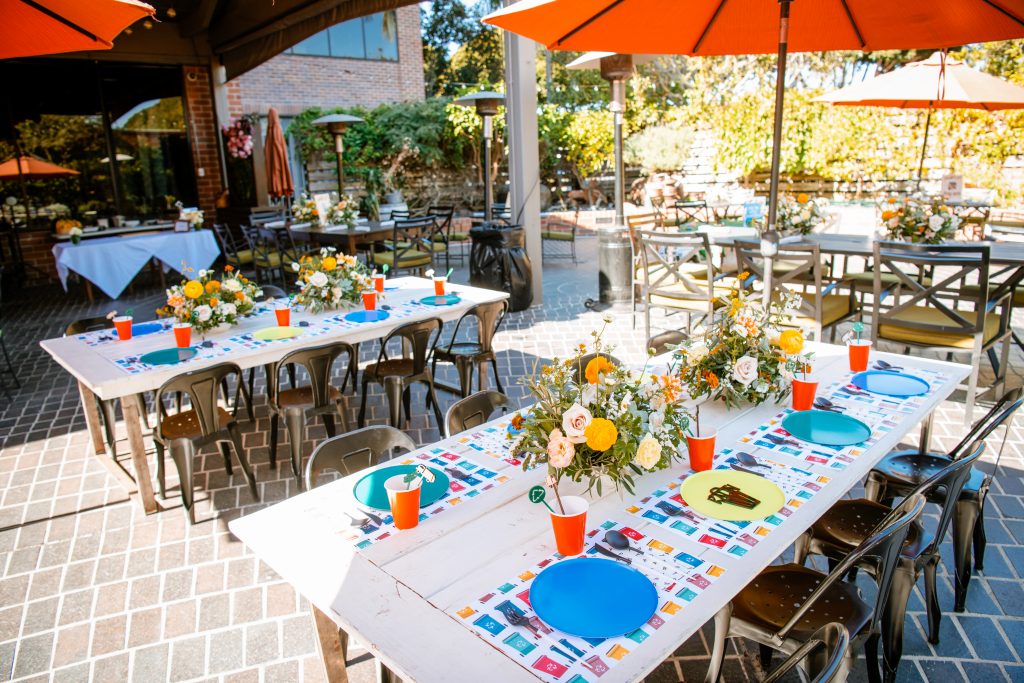 Guests were greeted at the start with these amazing balloons by The Pop Shop and the most adorable welcome sign from Poppy Jack Shop. As you may have noticed, this is just the way we like to start a party!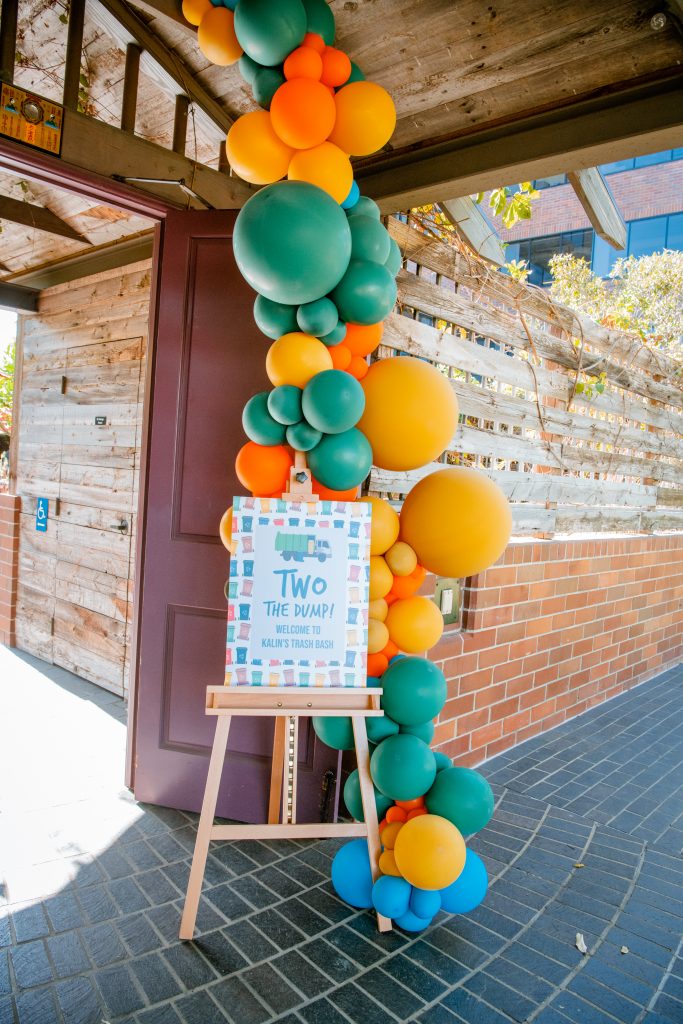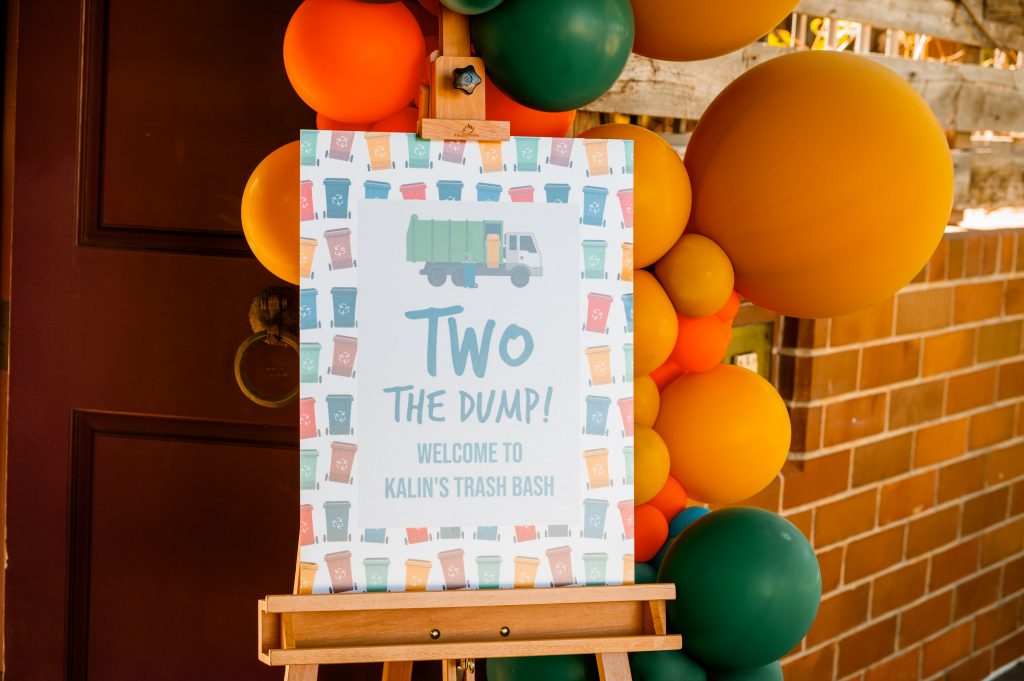 Sweet Salvage Rental's brought the kid's tables and chairs that were set by us of course! We dolled them up with placemats from Poppy Jack Shop and a variety of fun colored plates and cups from Oh Happy Day Party Shop. I really loved the color scheme we chose of teal green, blue, yellow, and orange. We added black details like flatware from Sophistiplate, Party Napkins, and the perfect place card for the birthday boy.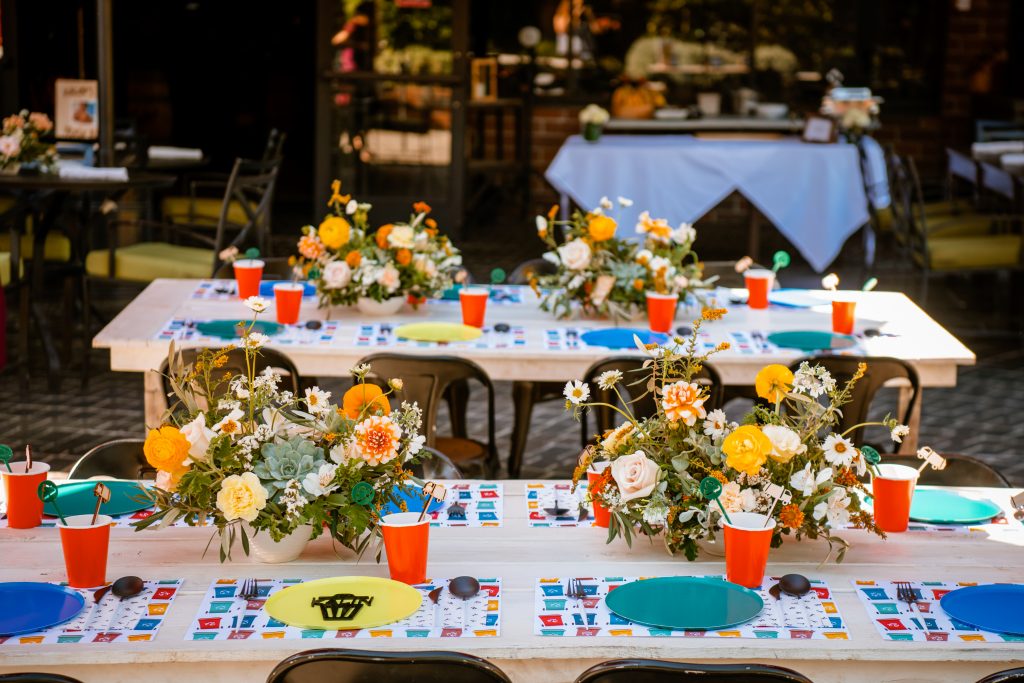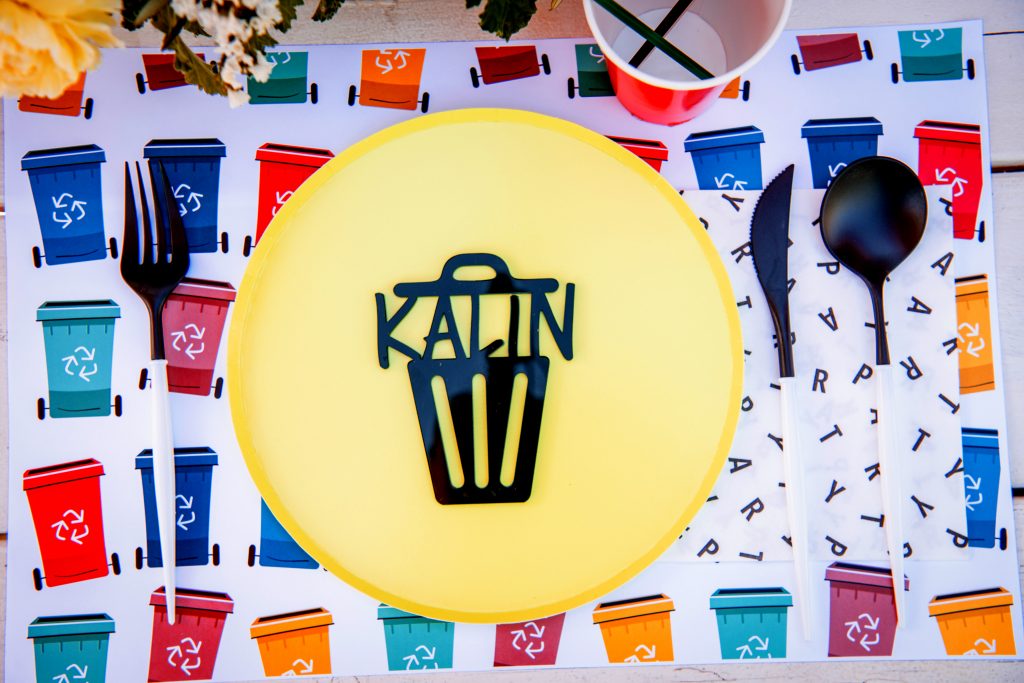 And of course the perfect stir sticks by Poppy Jack Shop! And how gorgeous are those Earth & Grace florals? Simply Stunning!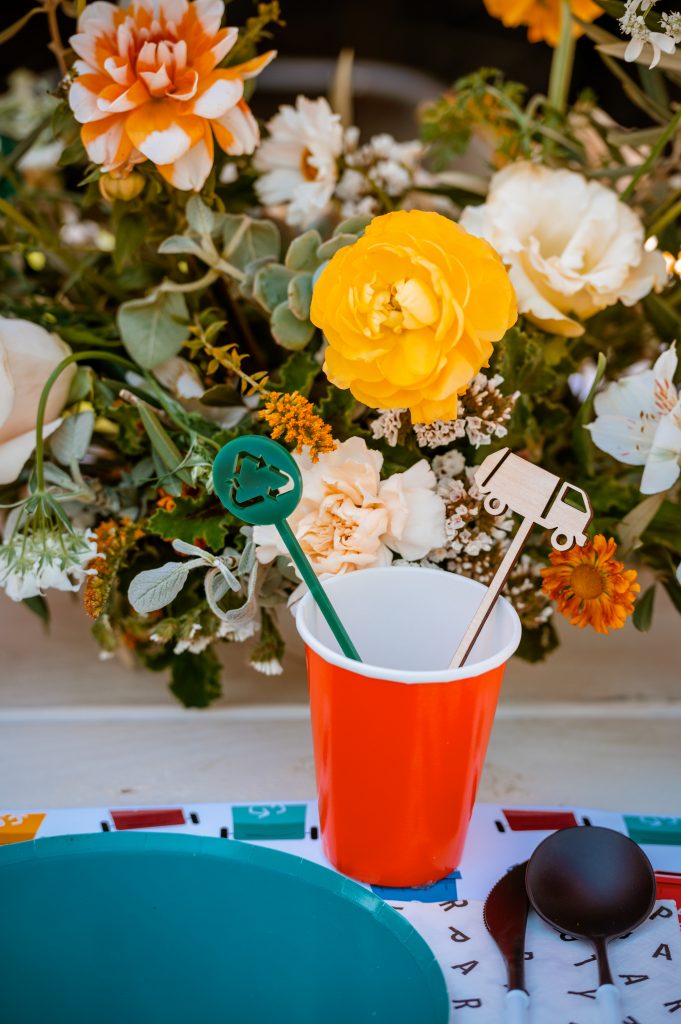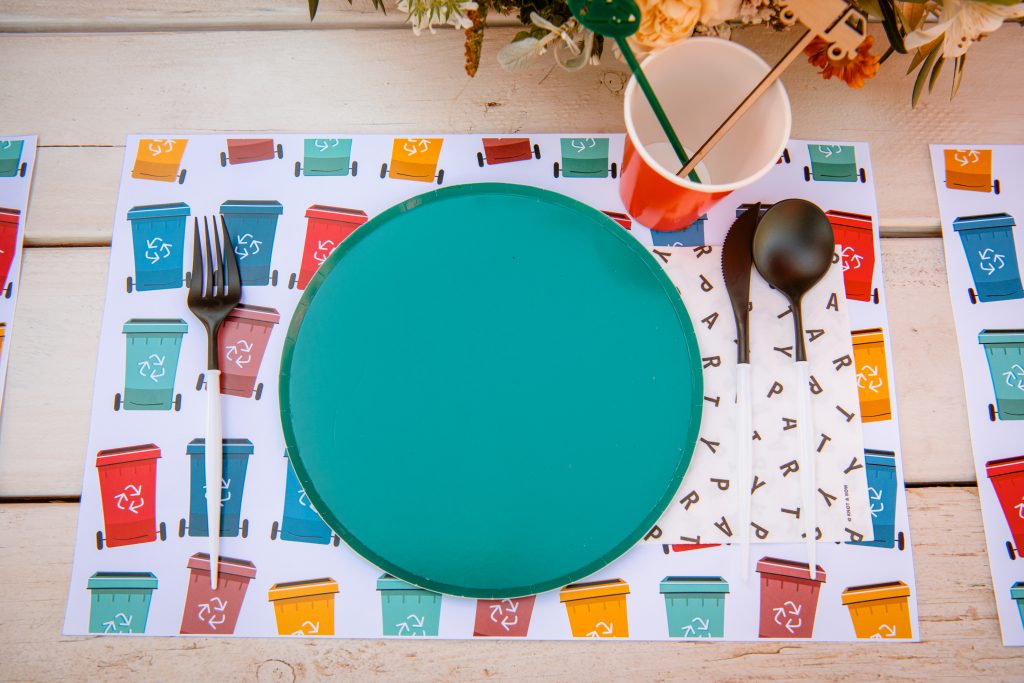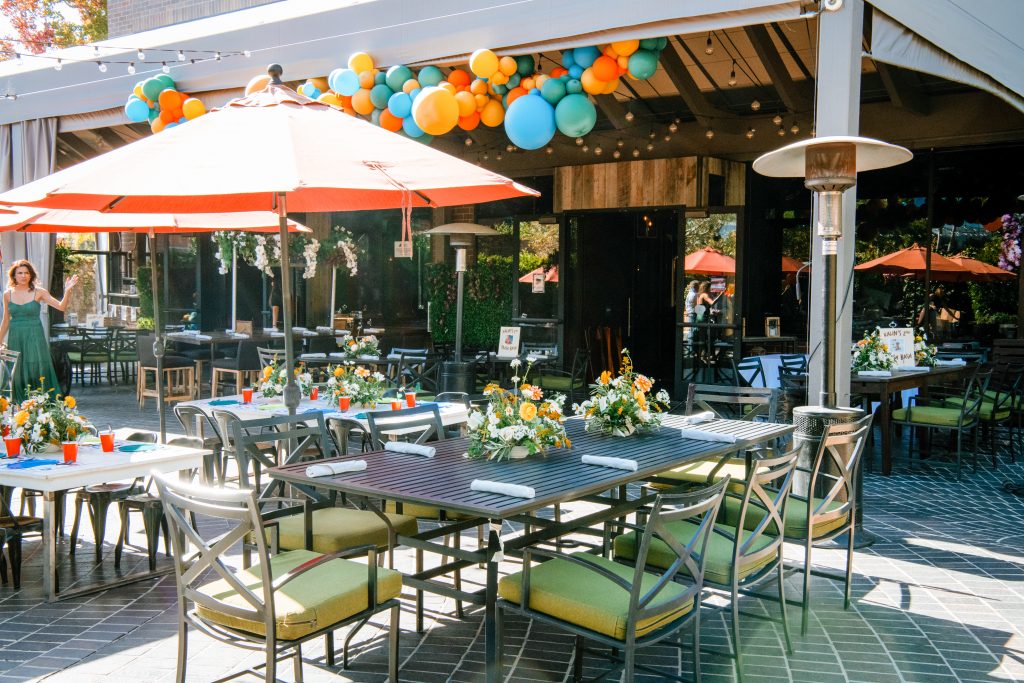 We wanted a little extra decor on the adult tables so we added adorable photos of the birthday boy around on Poppy Jack Shop made boards. All the photos of the cutest two year old, please!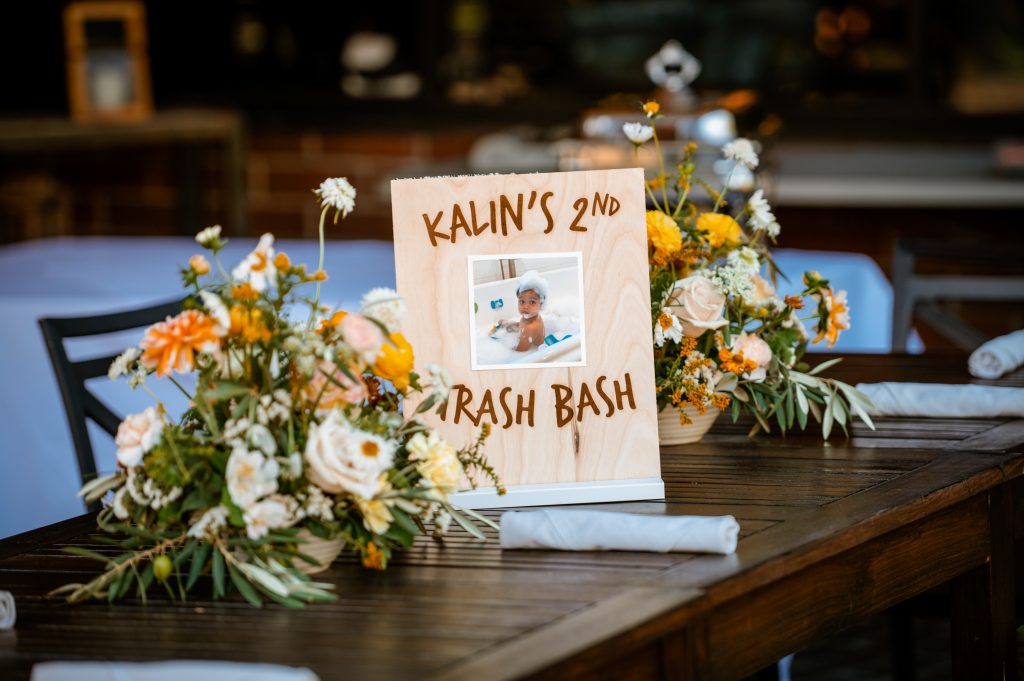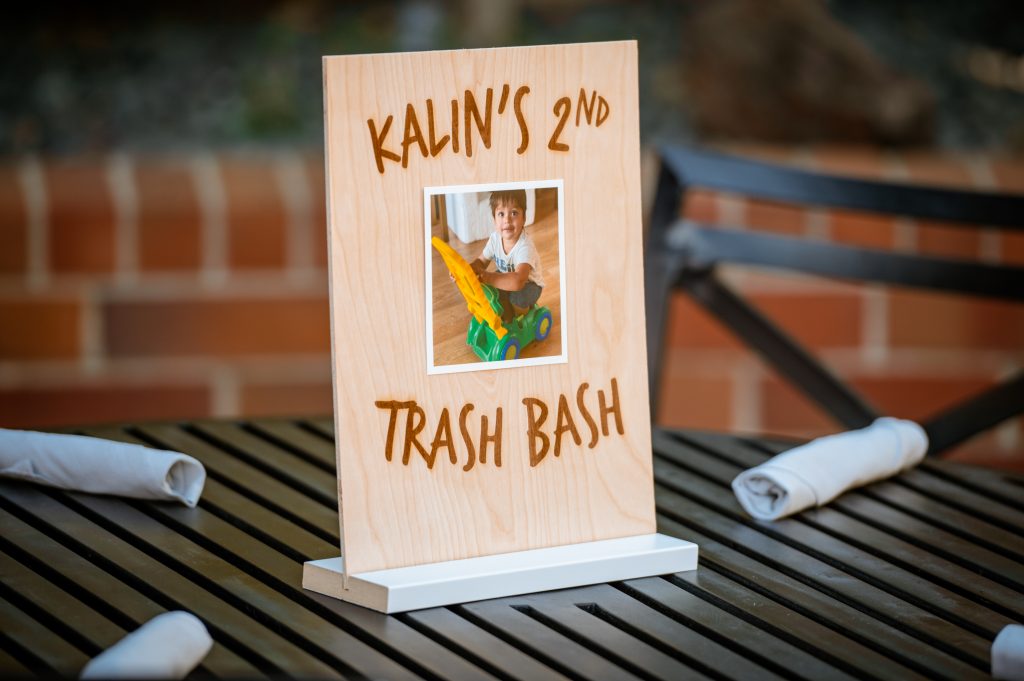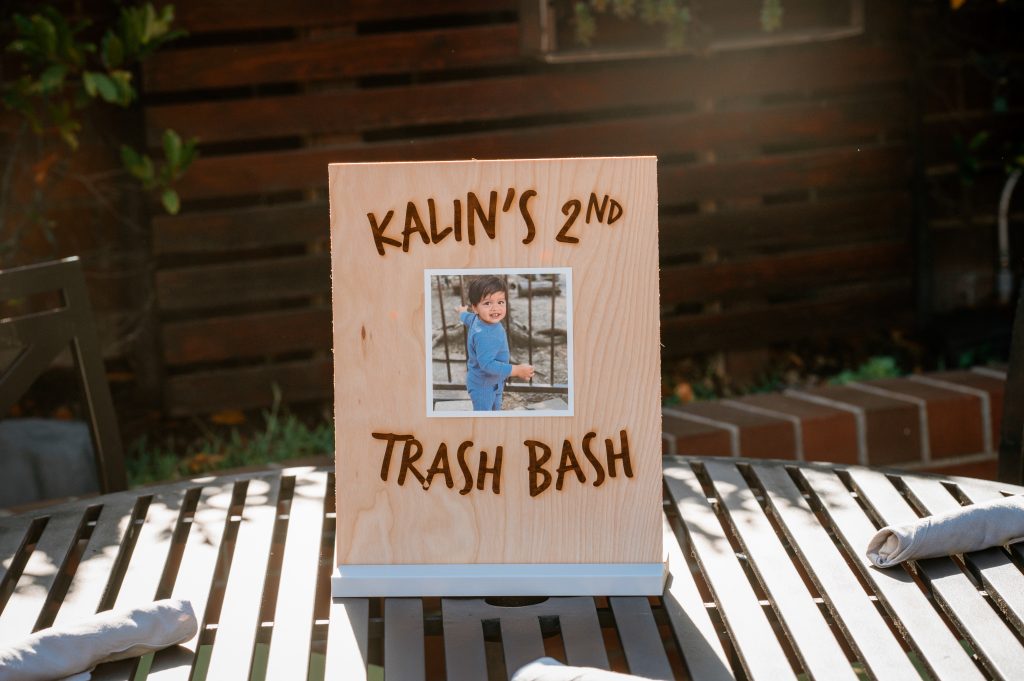 Poppy Jack Shop didn't stop there with the cute signage! She made our bar and food tables extra cute as well – because you know we are all about the details!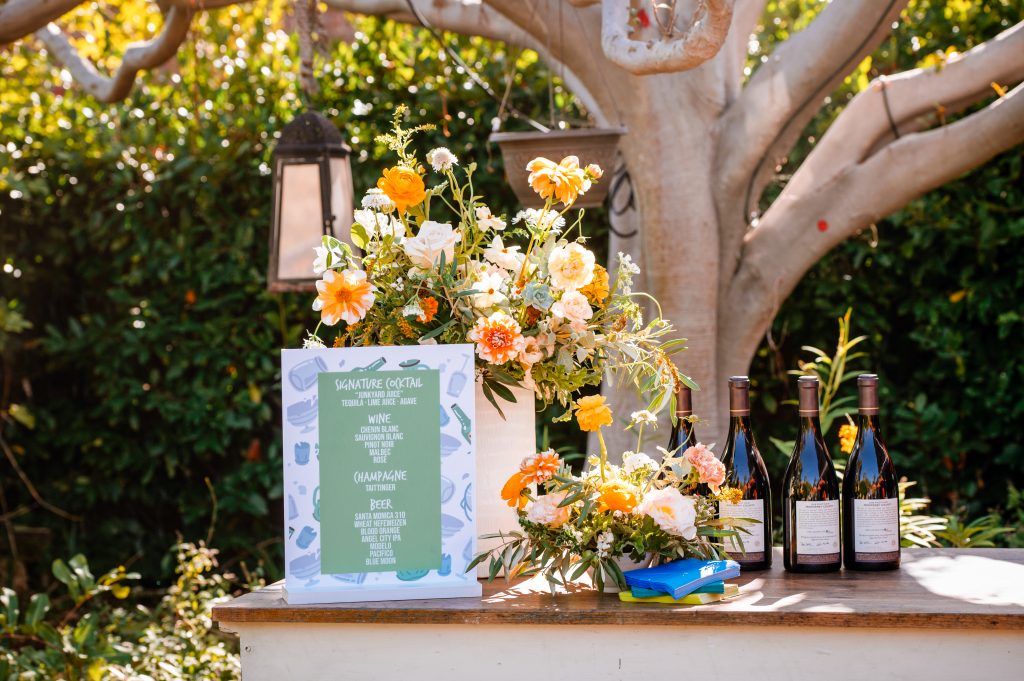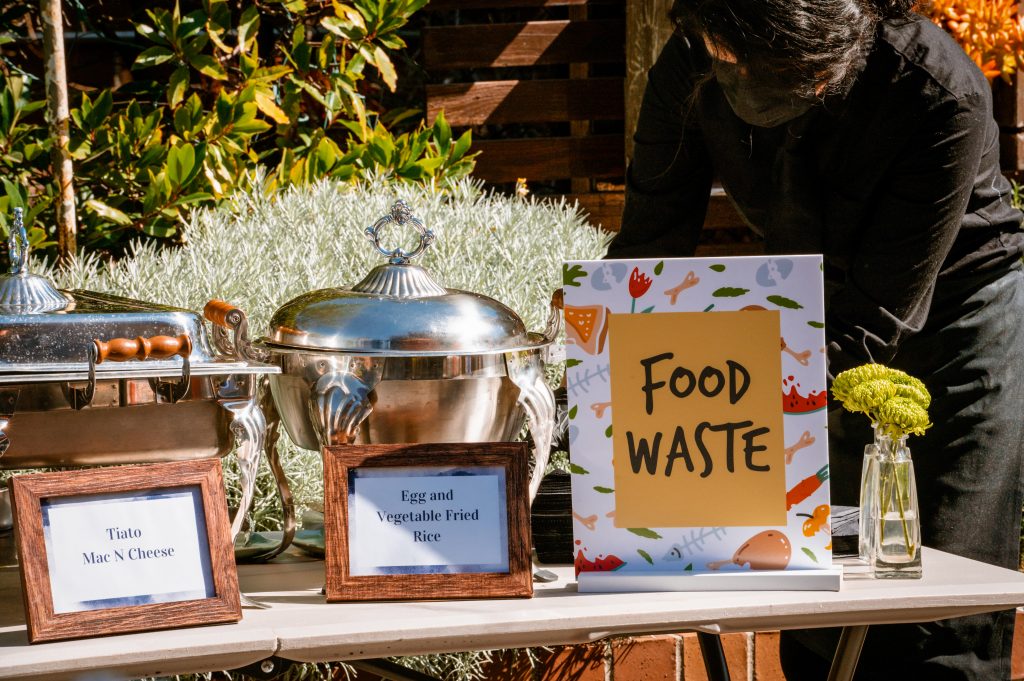 The piece de resistance! Our dessert display – and trust me, all of Sheila Mae's desserts deserve a display like this! These shelves from Sweet Salvage Rentals adorned by The Pop Shop were the perfect place to display her delicious goodies. With some greens and florals added in by Earth & Grace it was one of my favorite pieces of this amazing party!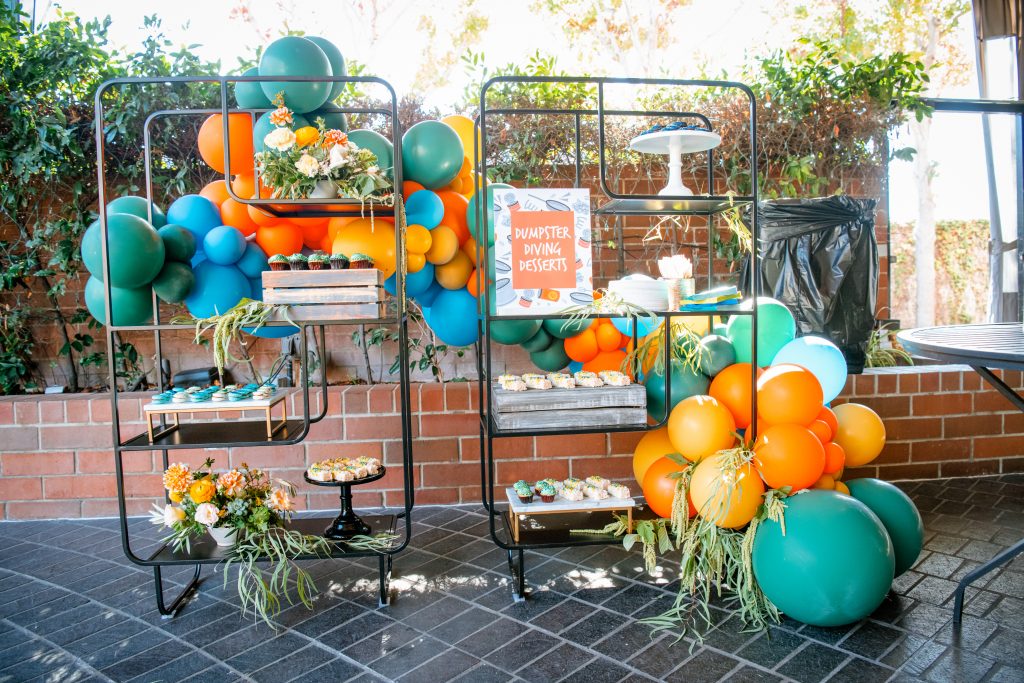 More adorable signage – this time a dessert sign!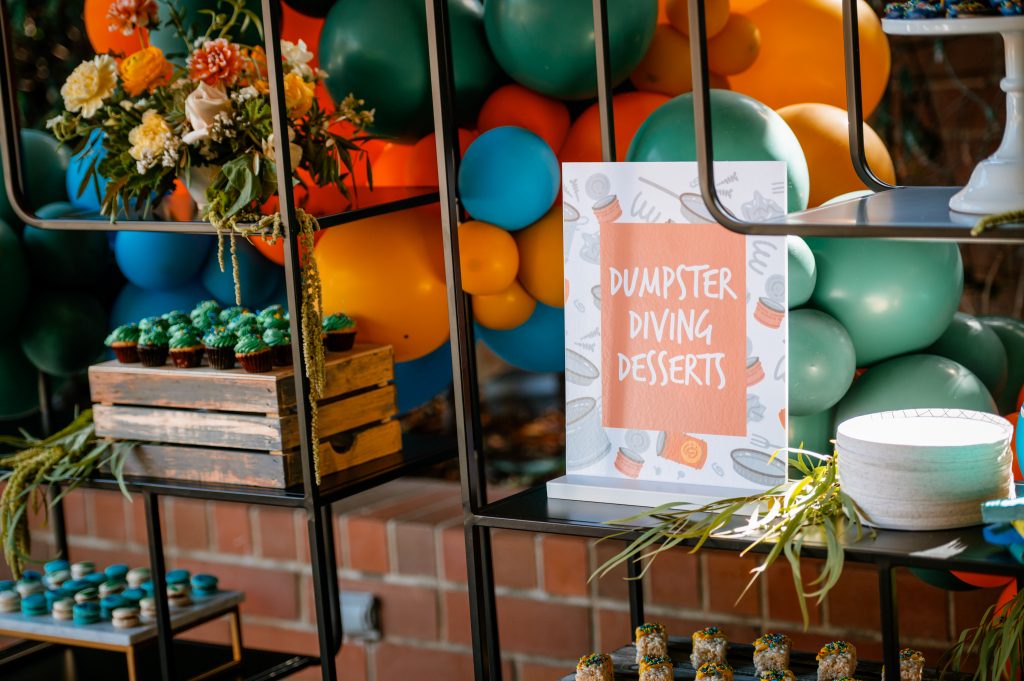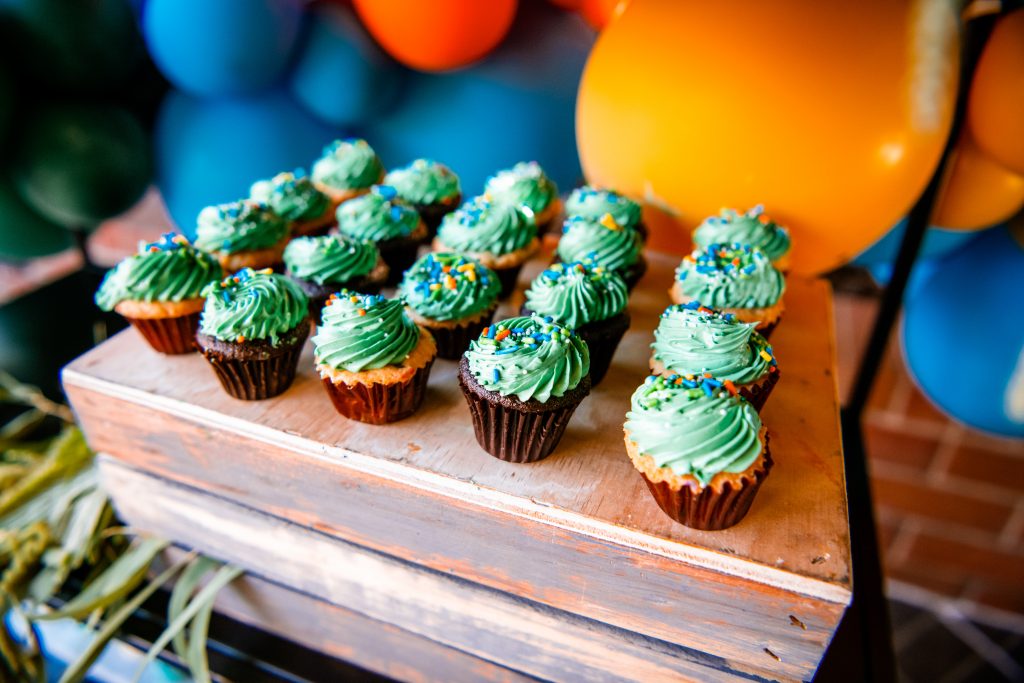 The perfect cake with the perfect cake topper!!! Absolutely LOVE!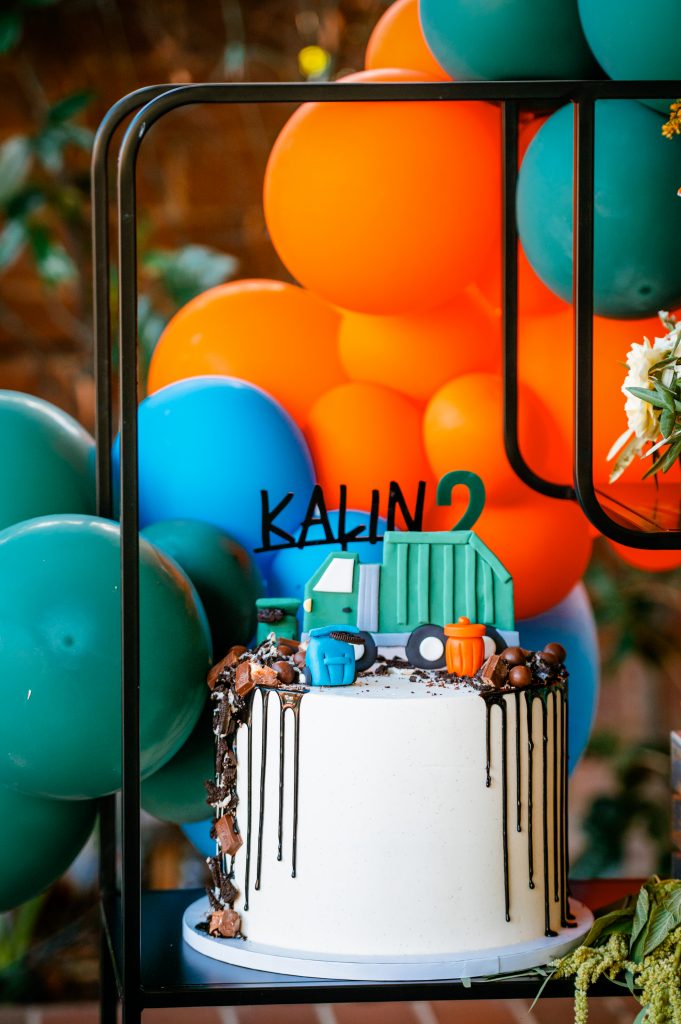 The treats didn't stop there! Bon Puf brought yummy cotton candy which added to the fun!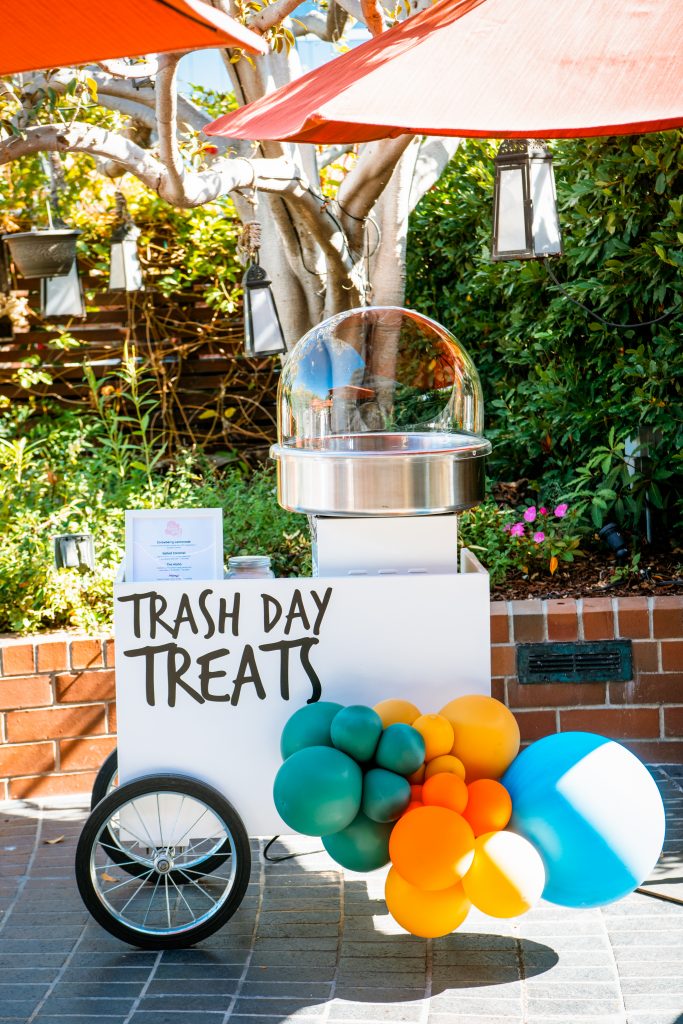 Of course we needed some activities for our little friends! For the littlest of all we brought magna tiles – which IFYKYK are such a great way to keep kids busy!!! Sign again by my girl Poppy Jack!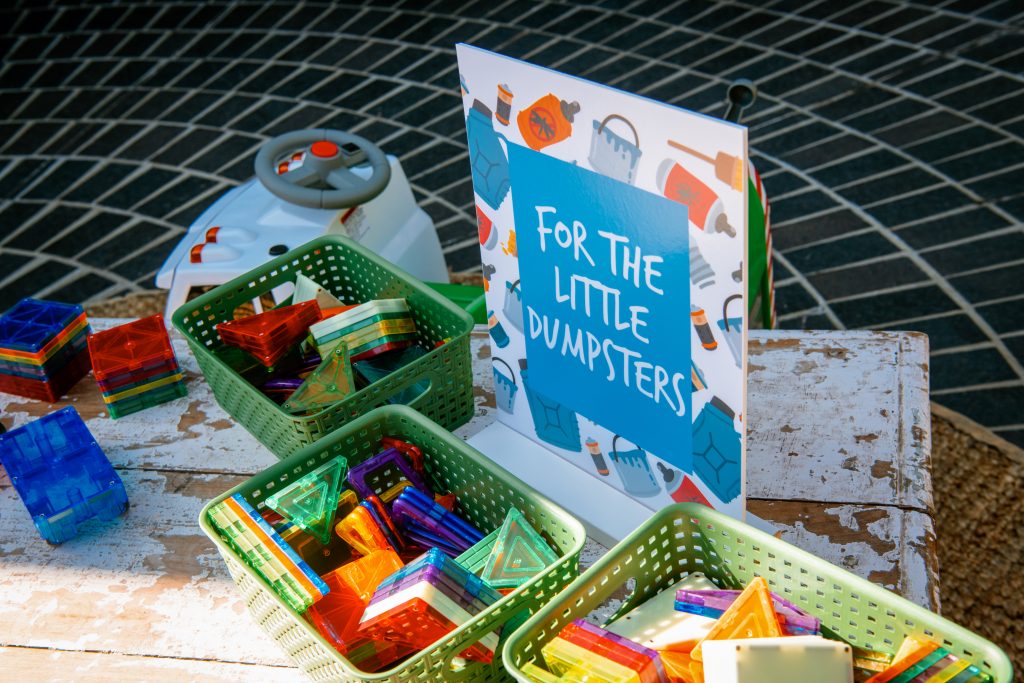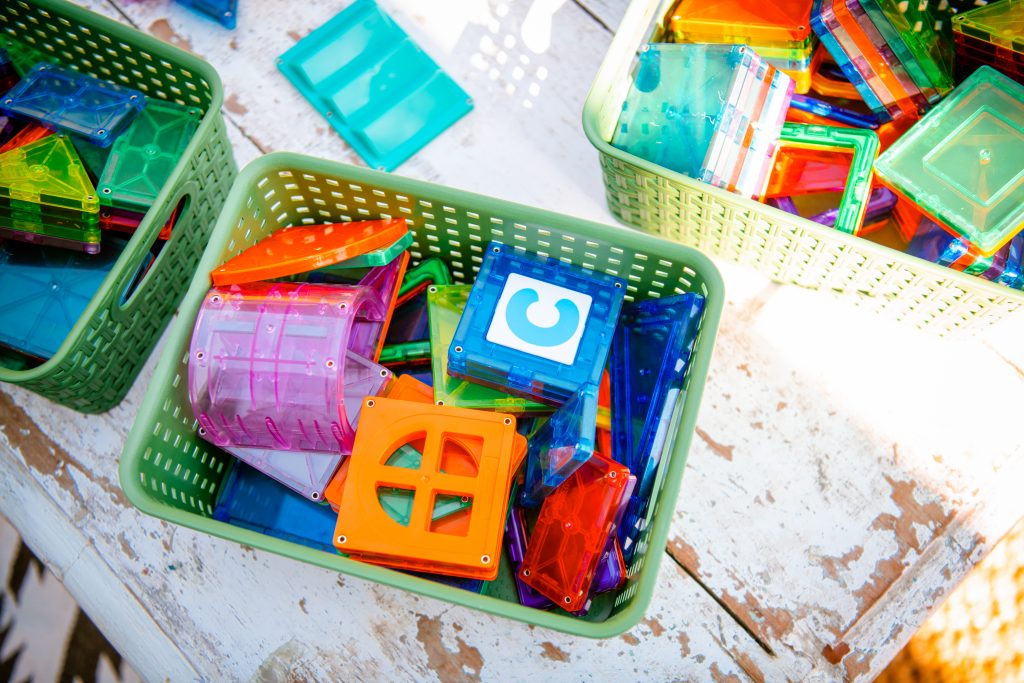 Kalin was also kind enough to share his ride along trash truck with his friends!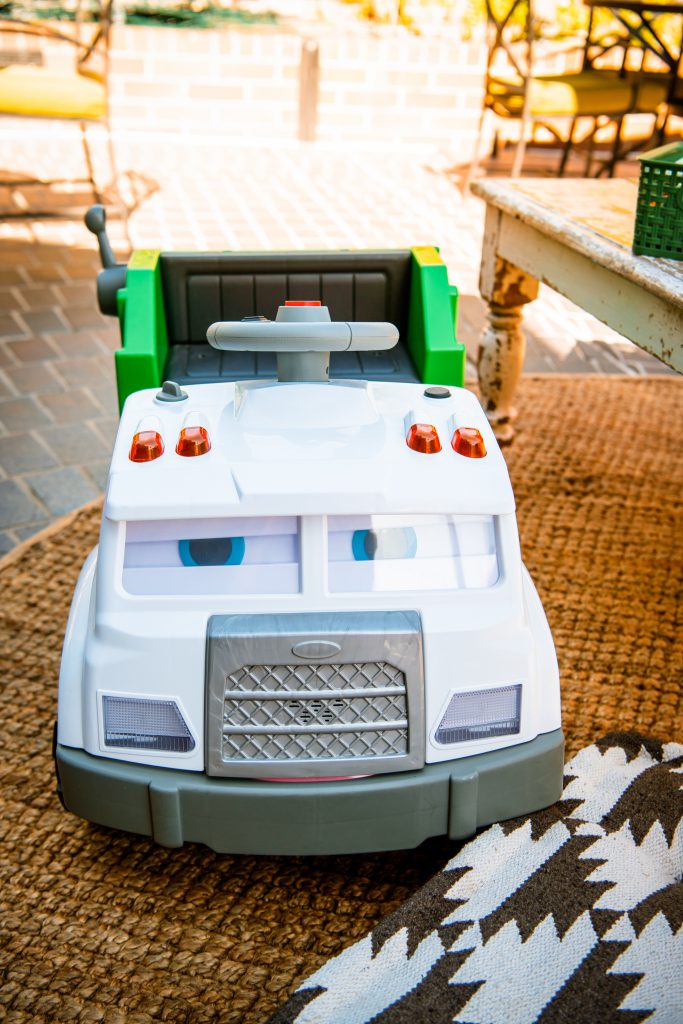 And last but not least, Camp Lila brought the creativity! Trash Truck paintings kept the kids entertained and busy and also a great little favor to bring home a canvas painting with your kid's artwork!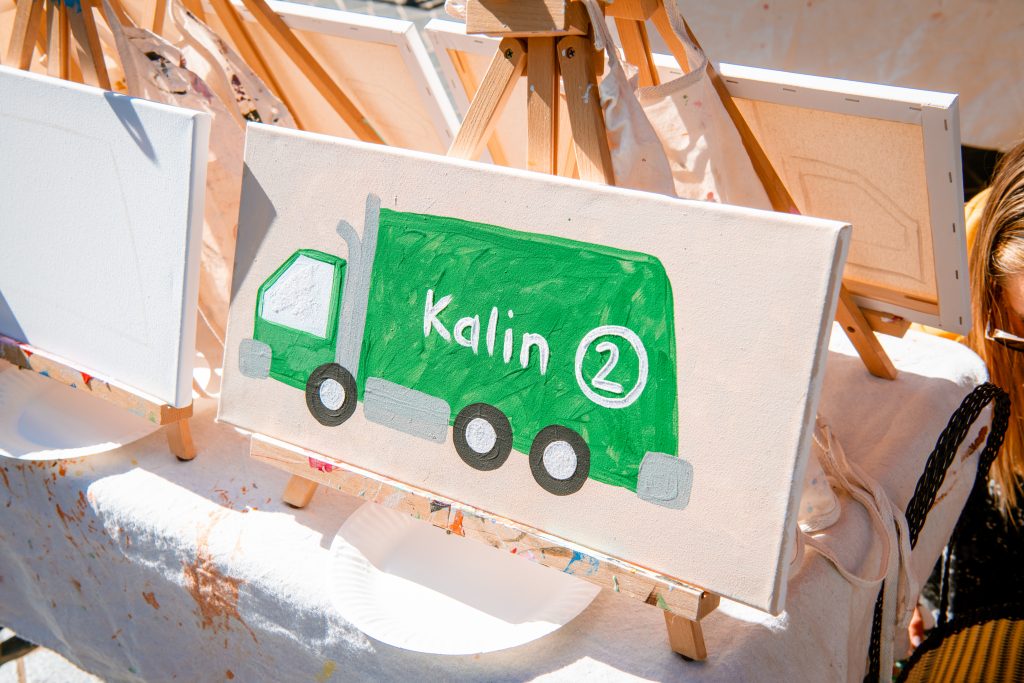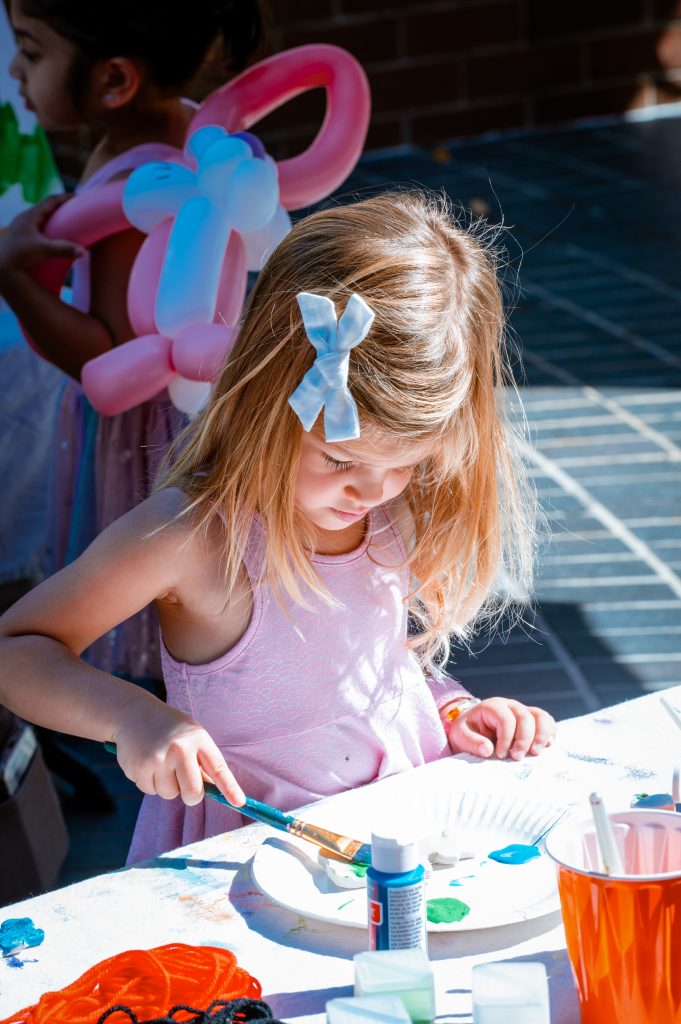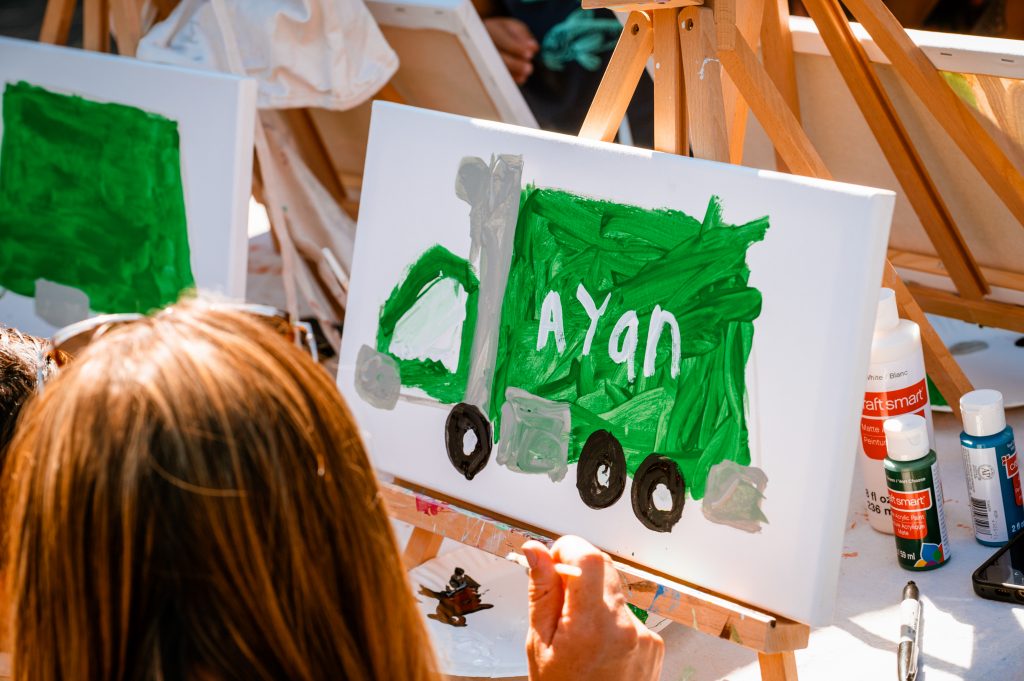 There's our birthday boy and host Kalin! He loved his party and I love these sweet photos Kim captured of him and his amazing parents!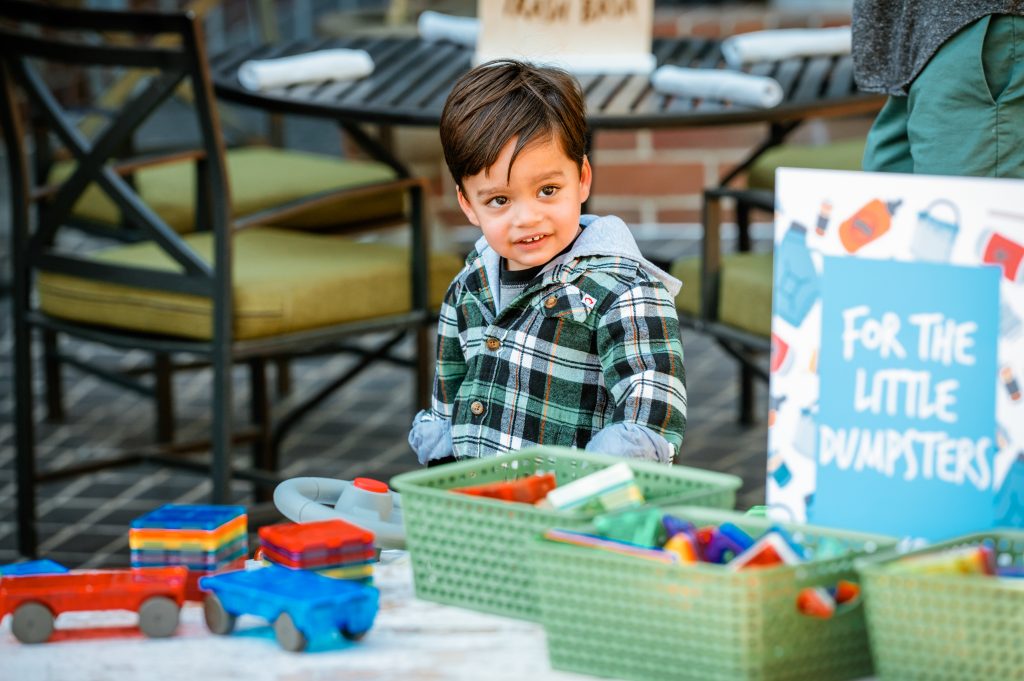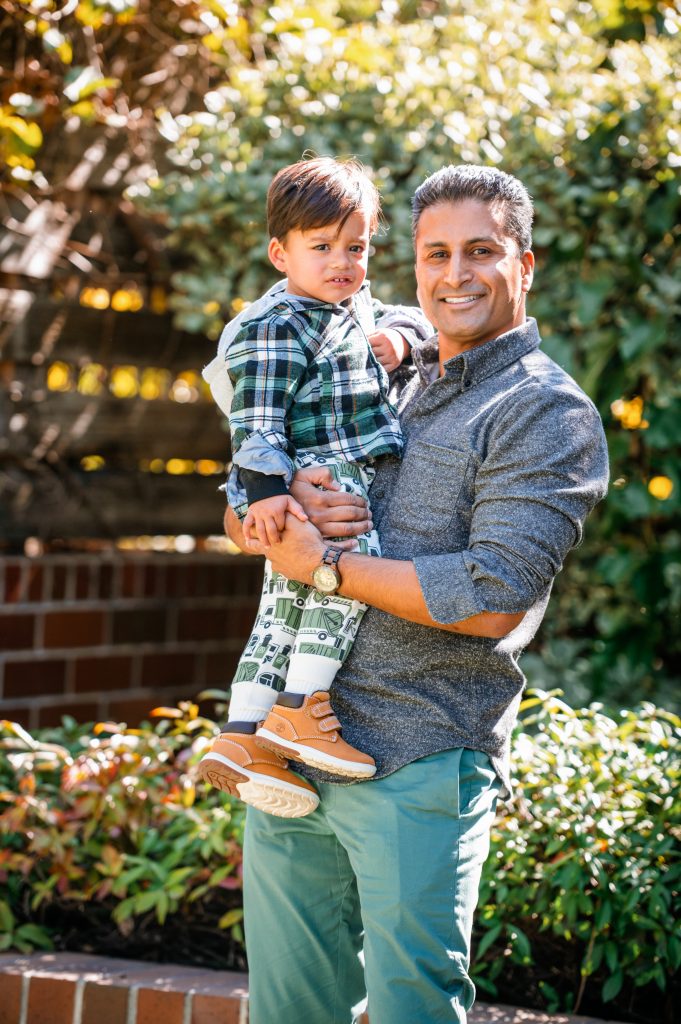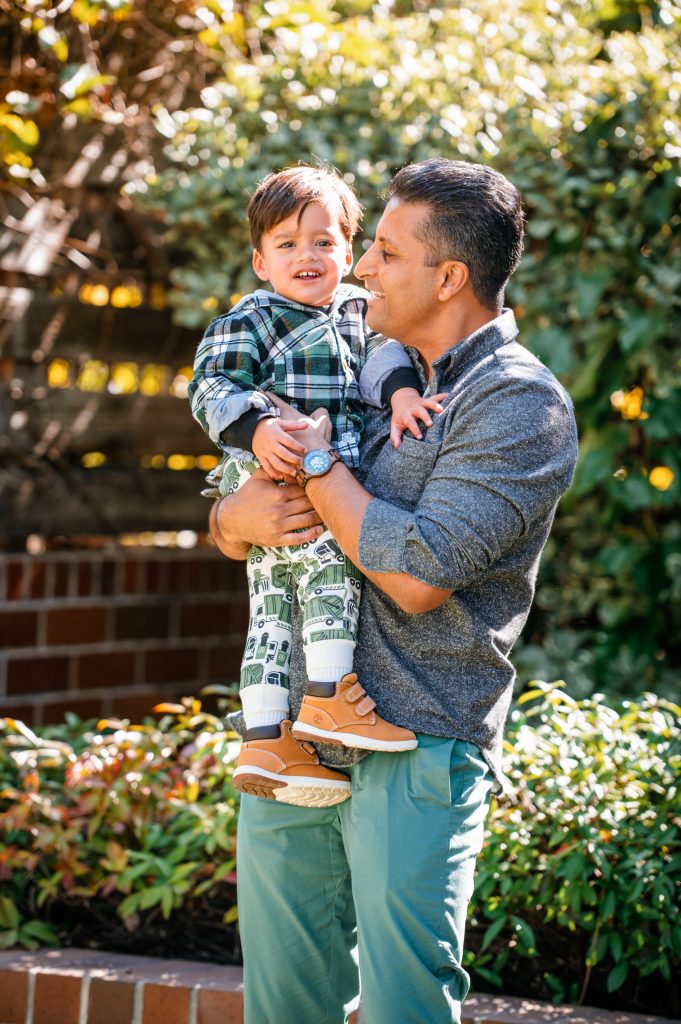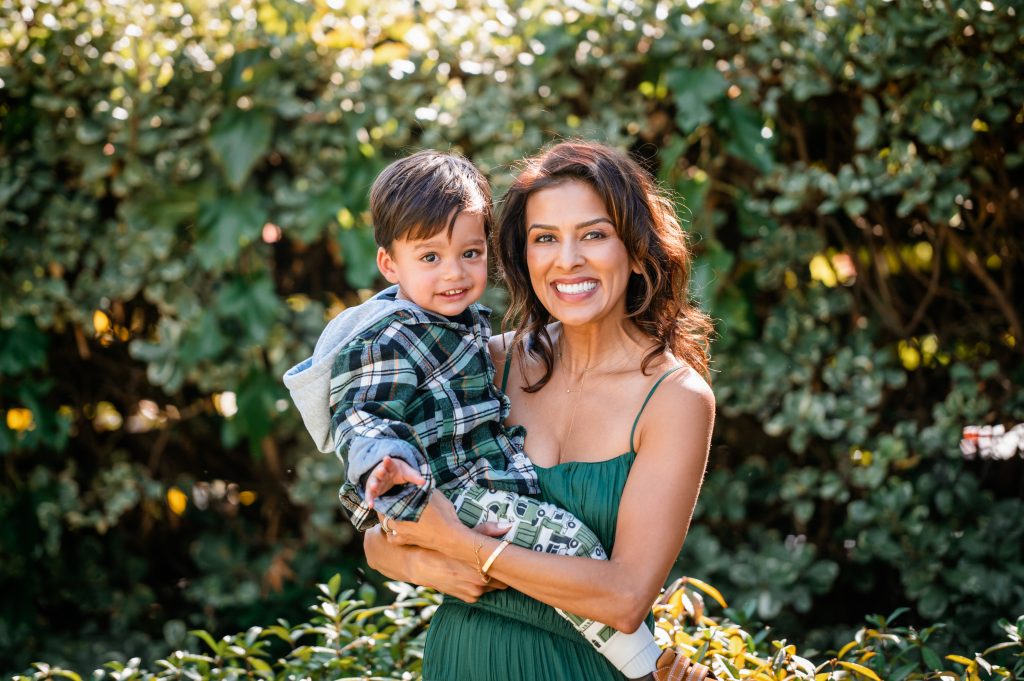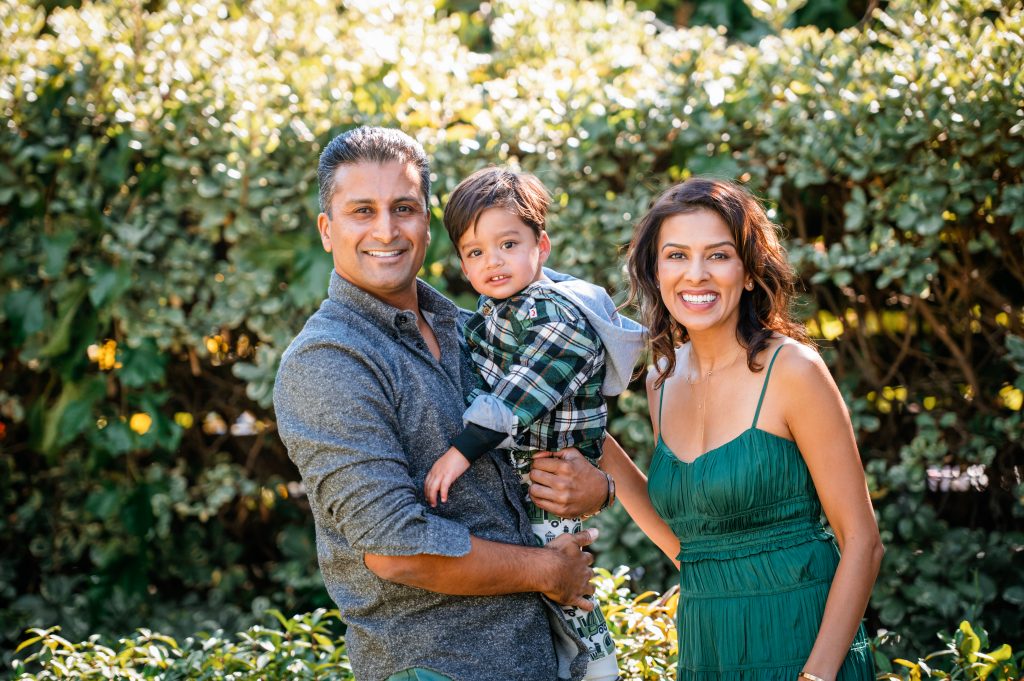 Cheers to Trash Trucks!!! Shop this adorable party below, friends!

xx
Jacquelyn