We have been eating our way thru Summer with all kinds of yummy salads. One of our favorites is this melon mozzarella salad with basil. It has everything you love in there! Fresh melon and fruit, creamy mozzarella, and fresh, herby notes from the basil. Some of the best salads are the simplest. Are you hosting soon? Put this recipe in your back pocket; it's a crowd pleaser, especially for the kids!

Photos by Dayna Studios
---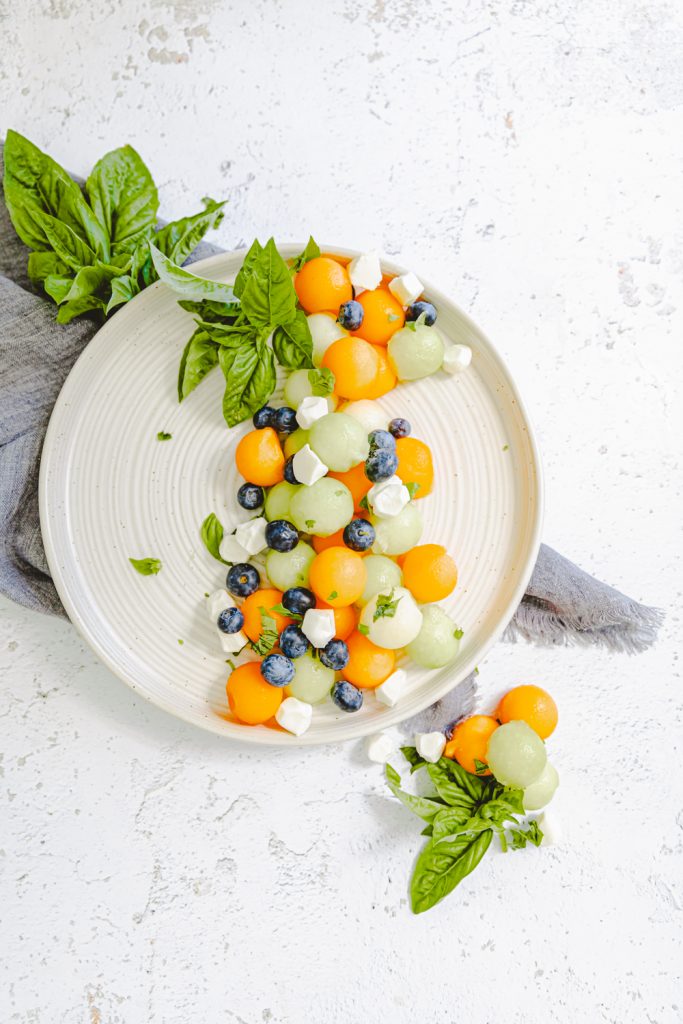 ---
MELON MOZZARELLA SALAD WITH BASIL
SERVES: 6 | PREP: 15 MINUTES | COOK: 15 MINUTES
W H A T   Y A   N E E D
1 cantaloupe melon
1 honeydew melon
2 cups blueberries
1 1/2 cups mozzarella balls
1 cup fresh basil leaves, loosely packed
1 1/2 tbsp olive oil
1/2 tsp white balsamic vinegar
1/2 tsp honey

B U S T   O U T
Platter
Melon Baller
---
I N S T R U C T I O N S
What's so great about this salad, its only takes a couple of steps and can be done right before serving. Grab your melon baller, and ball up your melons. Whisk together the olive oil, vinegar, honey and salt and pepper in a small bowl and drizzle on top of the salad. Gently stir to combine.

Let's assemble! Place your melon, berries, and mozzarella on your platter. Then drizzle the dressing on top. Lastly, toss some chopped basil all over, and you are set!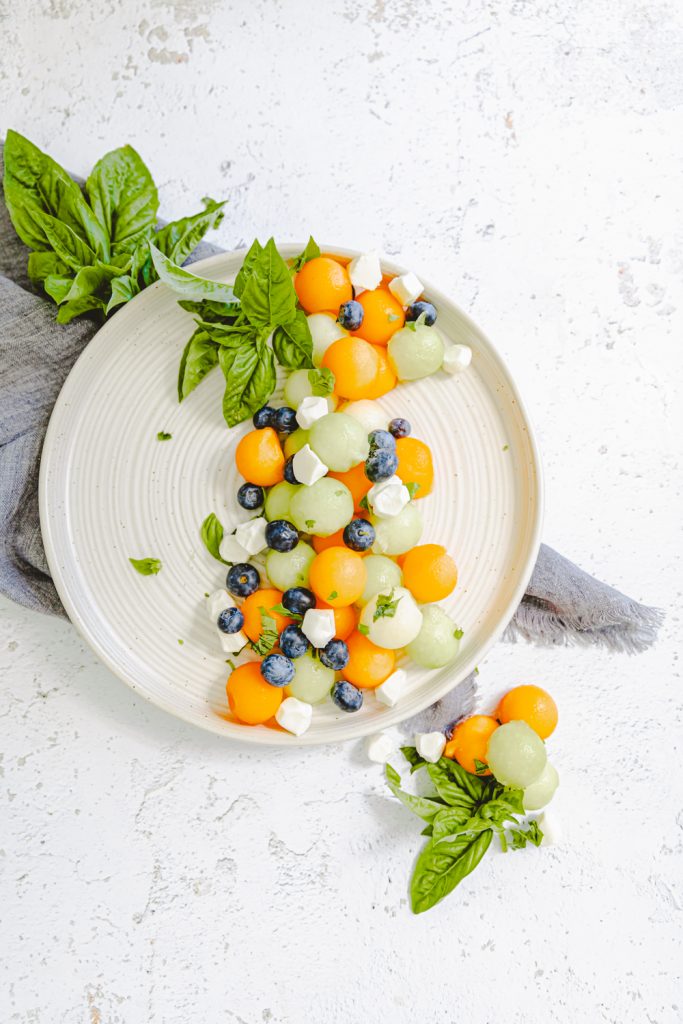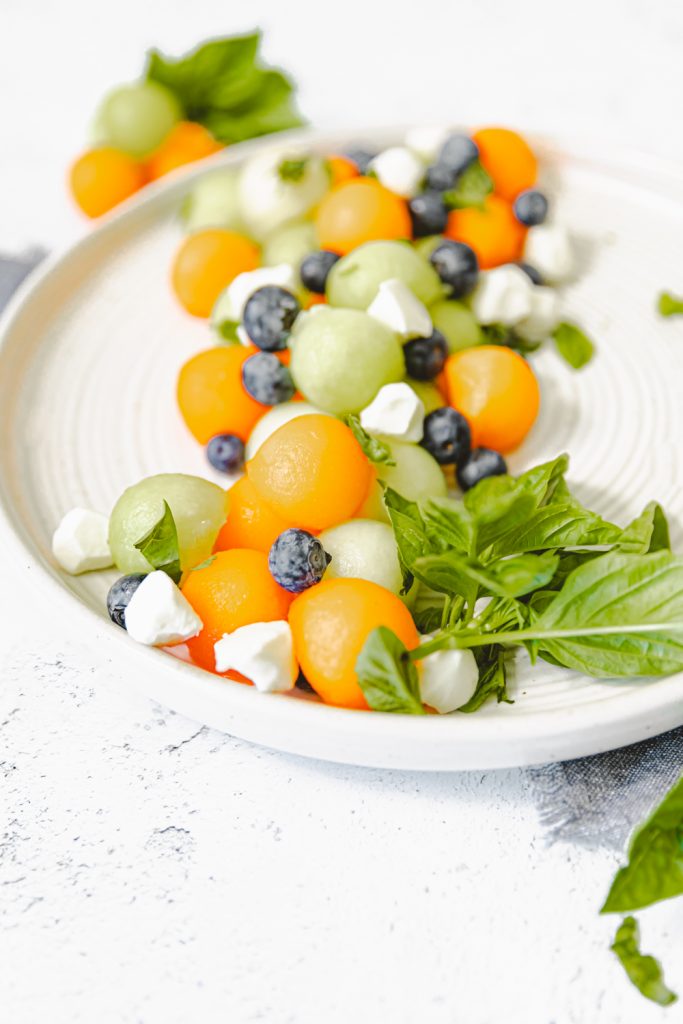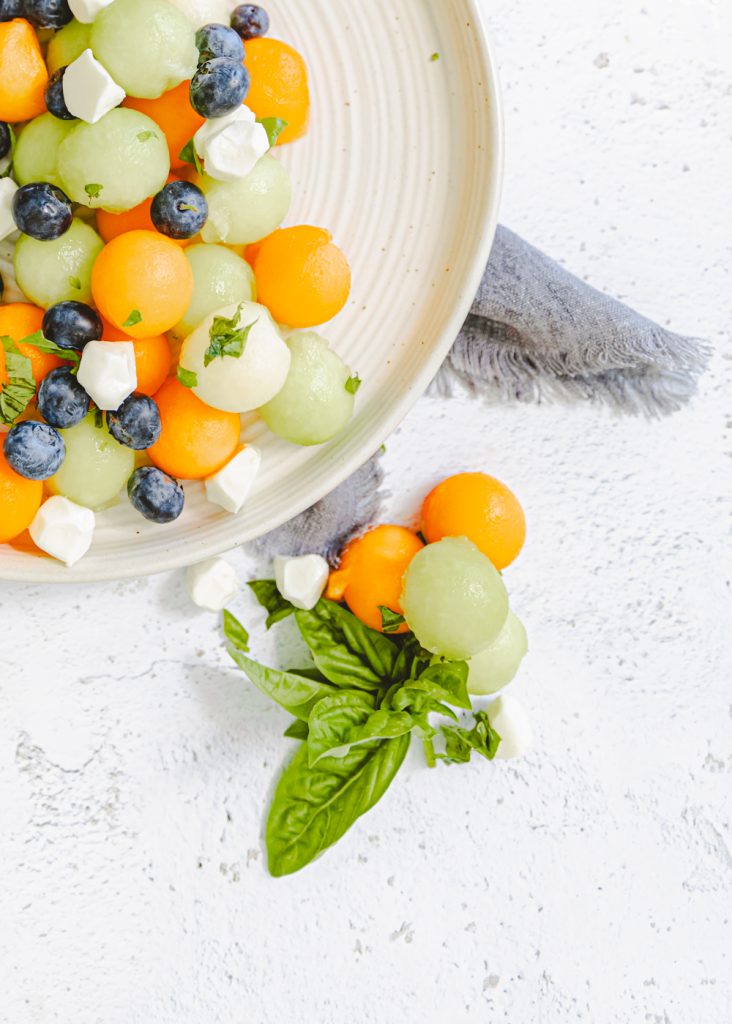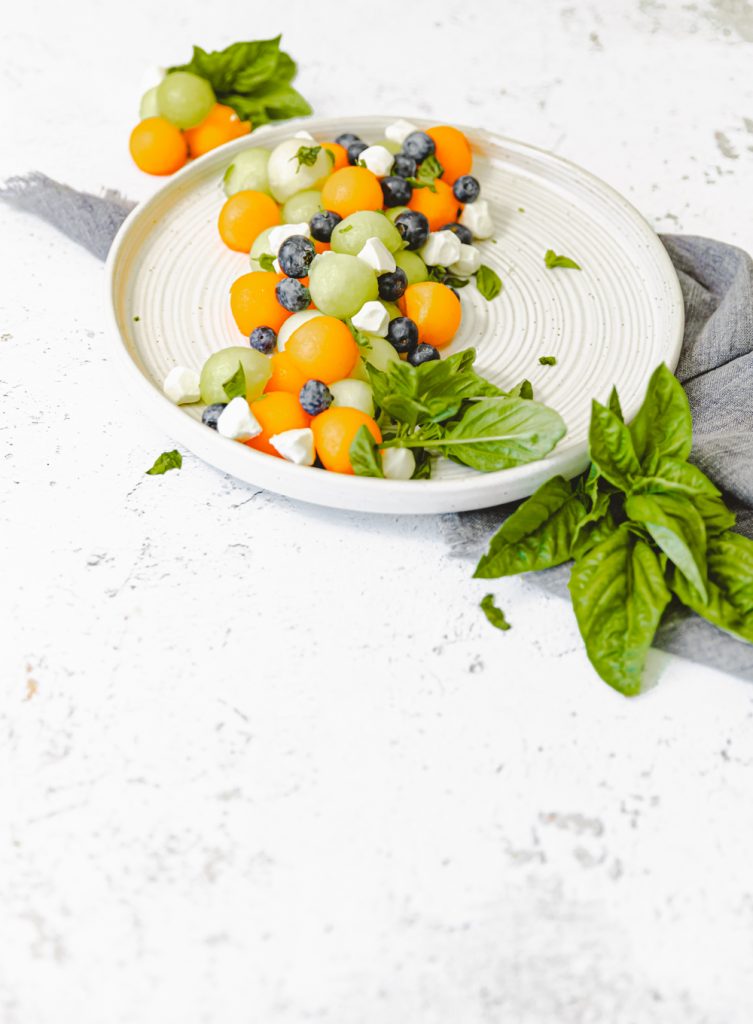 ---
xx
Abby