Happy Wednesday babes! This Summer I've been majorly crushing on blush tones and I wanted to share a few of my favorite ways to wear them. Maybe it's all that rosé I drink seeping through my blood, but I love this color!! There are so many different pink tones to wear, you can use it as a neutral or as a pop. The rest of this week is dedicated to blush style, and rosé of course, I mean have you met us?!
Photos by Ariane Moshayedi
I have been eyeing this Flynn Skye skirt for a while now and had to add it to my wardrobe. It's perfect for casual daytime or wearing it like this for a date night. I paired it with my new favorite Stillwater top (similar here), Wyeth's new Leona sunnies in Rose Quartz and the cutest Madewell fringe earrings.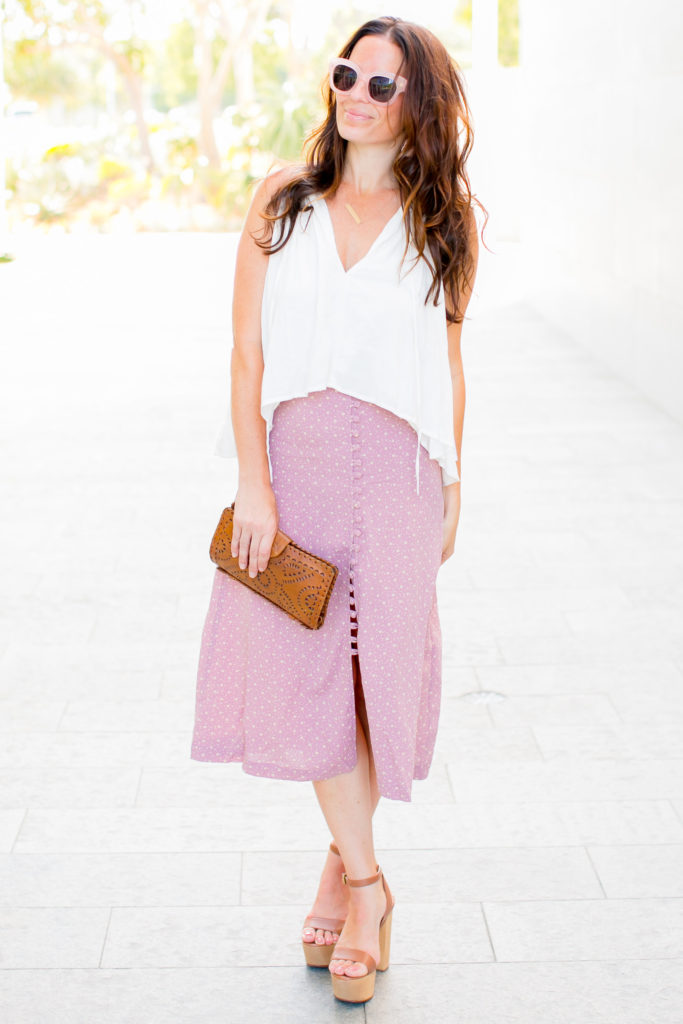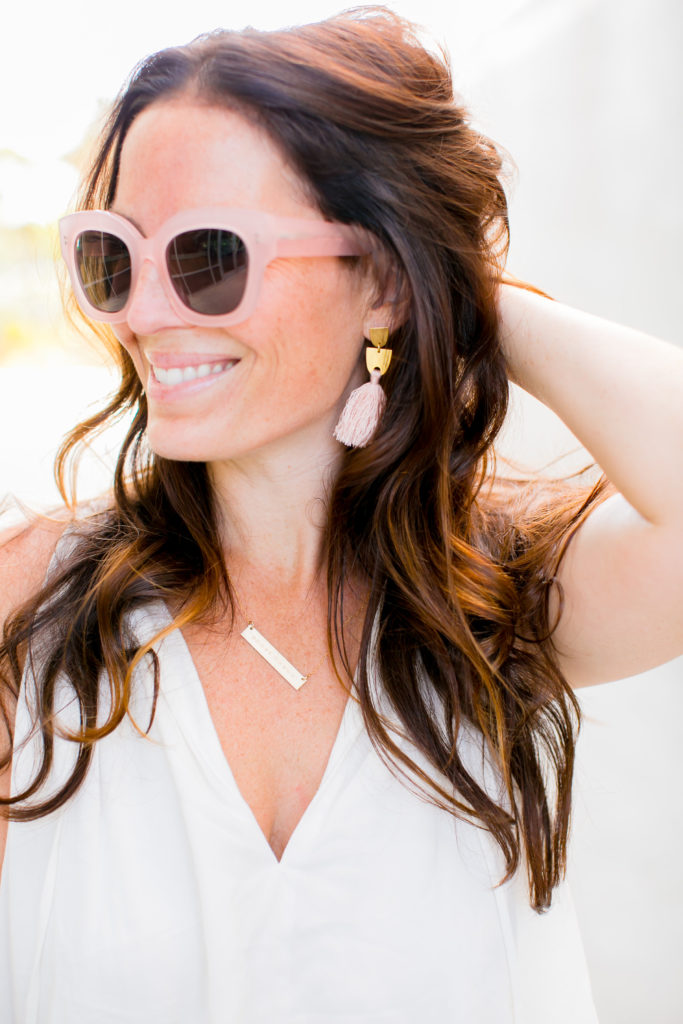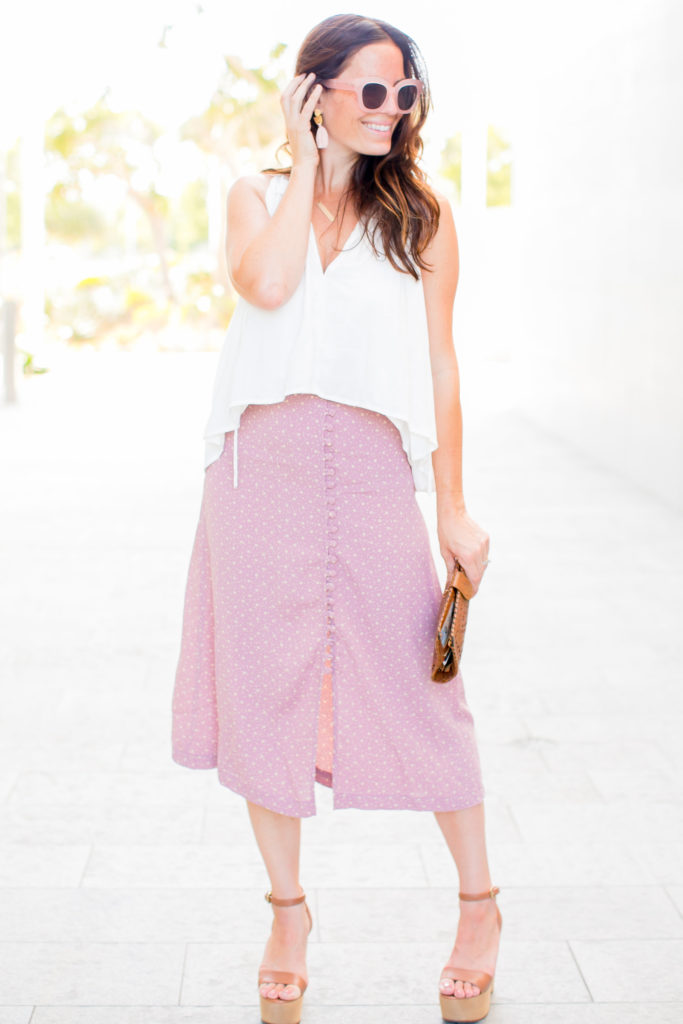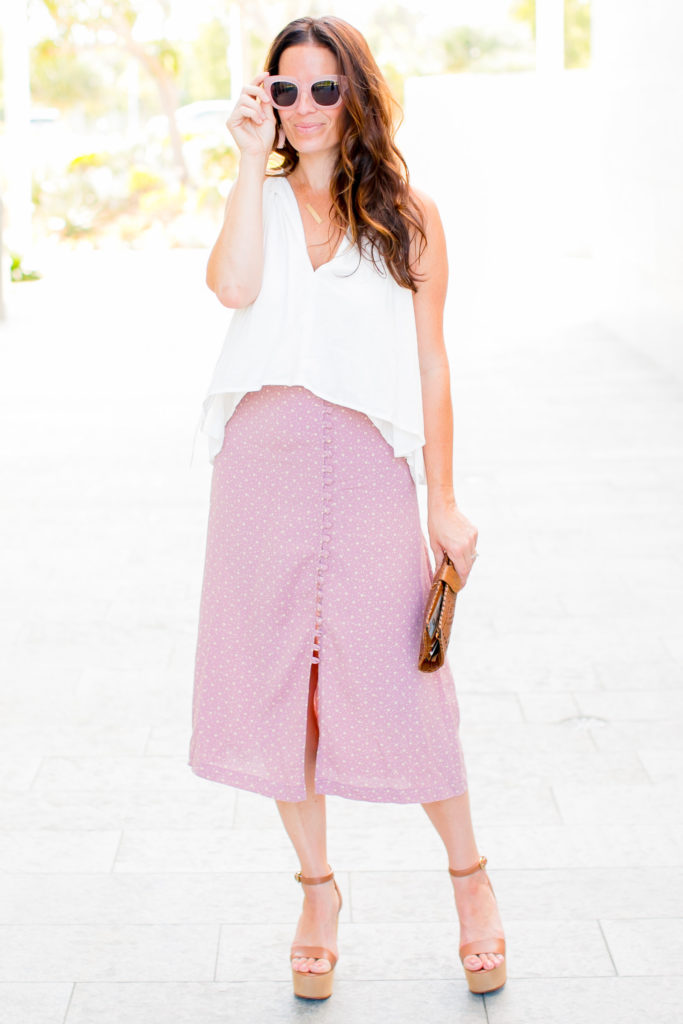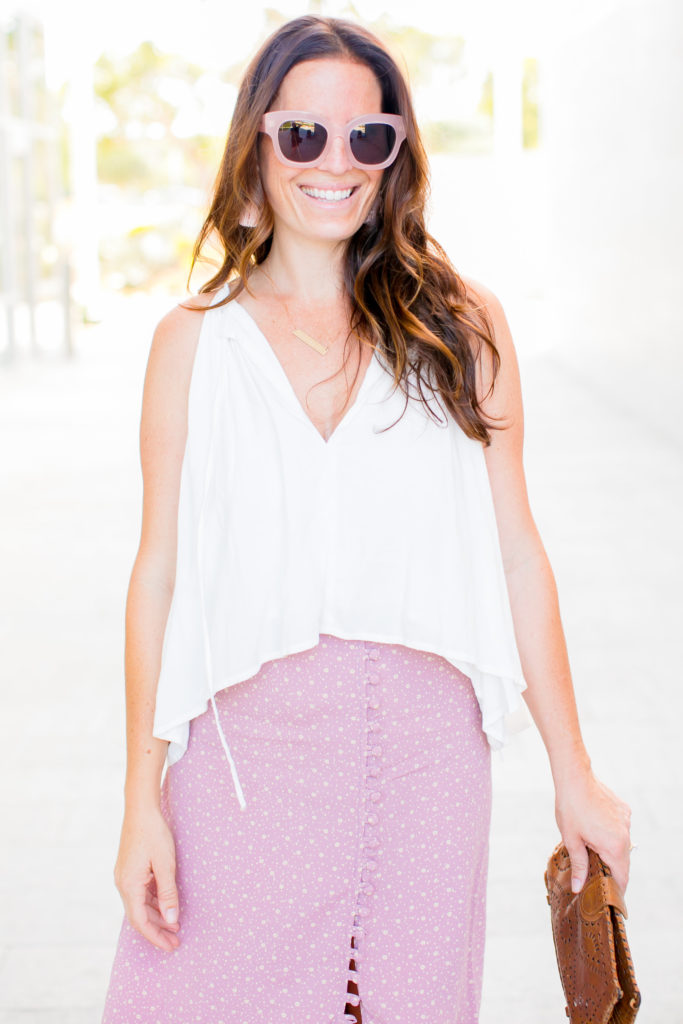 Next up, a sweet little dress with some sweet florals. Another Flynn Skye, what can I say, I love this brand. This is one of those dresses I know my husband would like, Looking all sweet and innocent, but a little saucy! I wore this one with my Sorento Sea Vees, a litlte unexpeted which I like… I'm all about the element of surprise!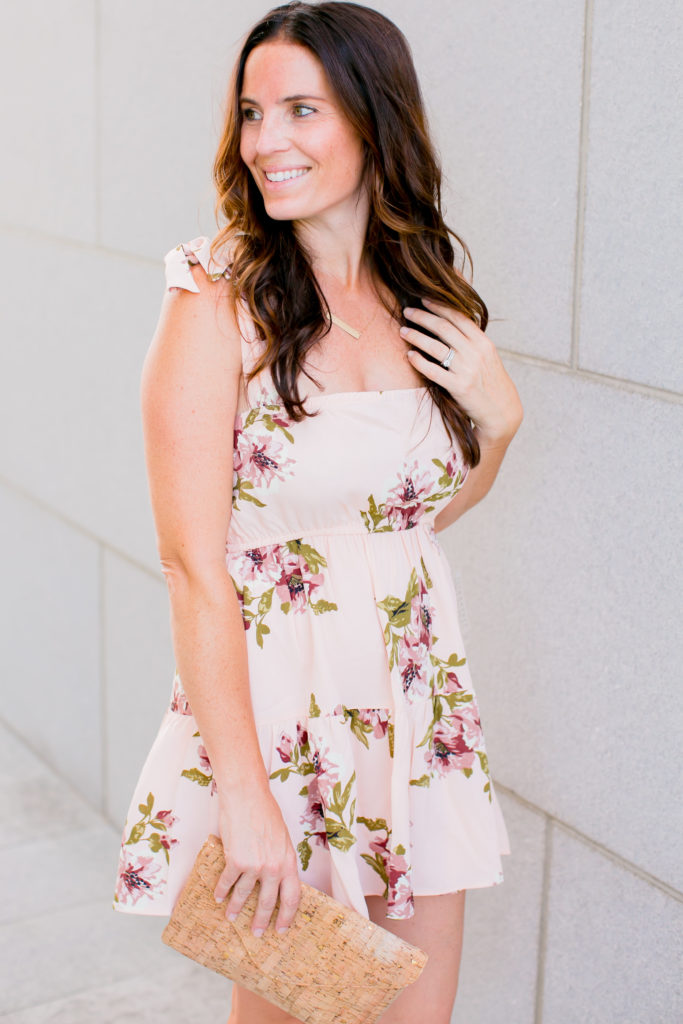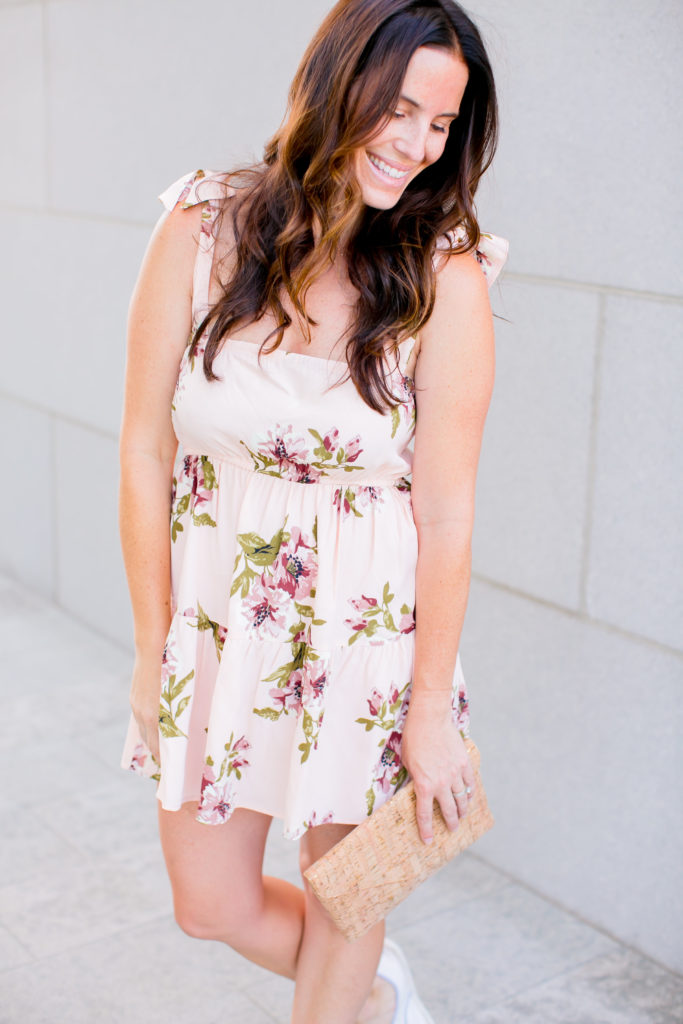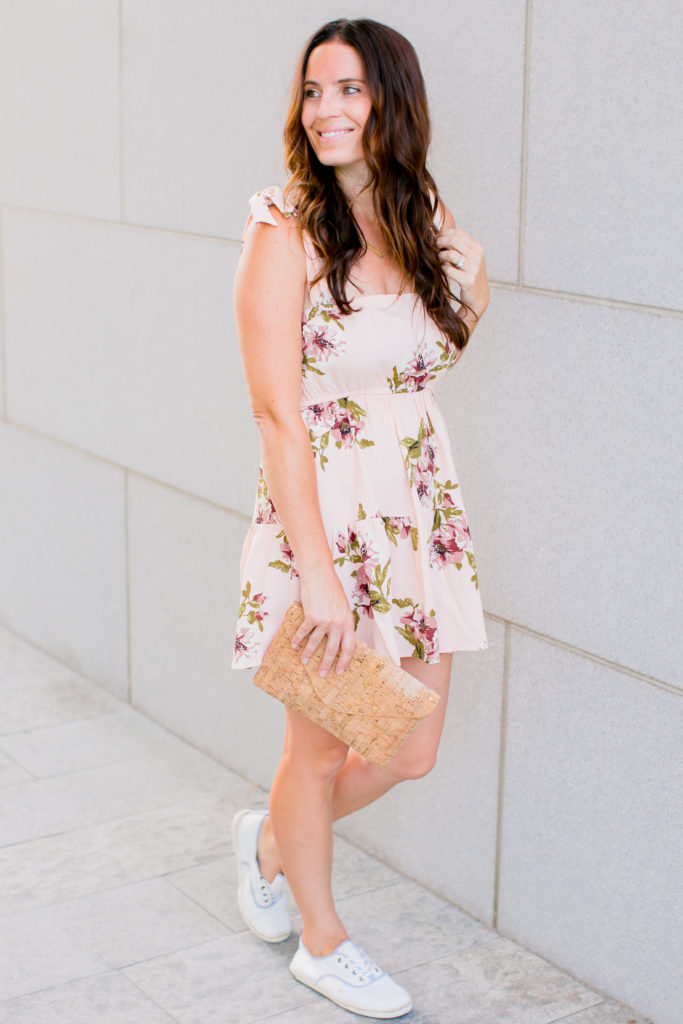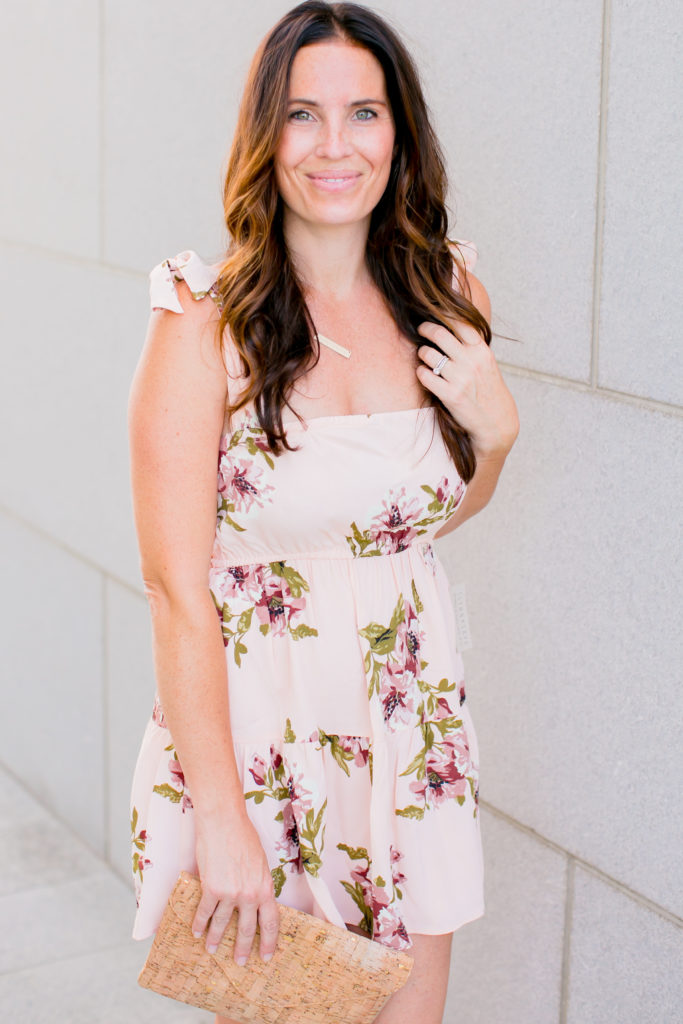 Last up, a sexy top and my favorite old cut offs. Doesn't eveyrone have a favorite pair of shorts or jeans? I have had these ones for almost 10 years. Although I've bought a million more pairs in between I always go back to these. Anyways, I love this off the shoulder top by Mink Pink. It's just so effortless! Added in my Target sandals that I literally wear every day and this Brixton hat that is quickly becoming my new favorite.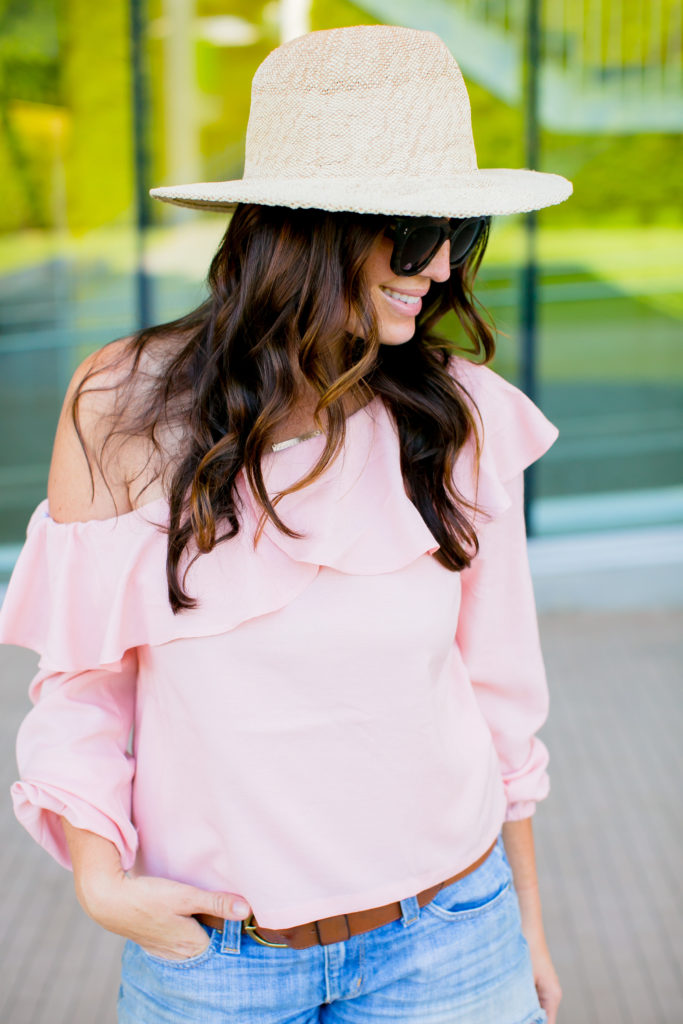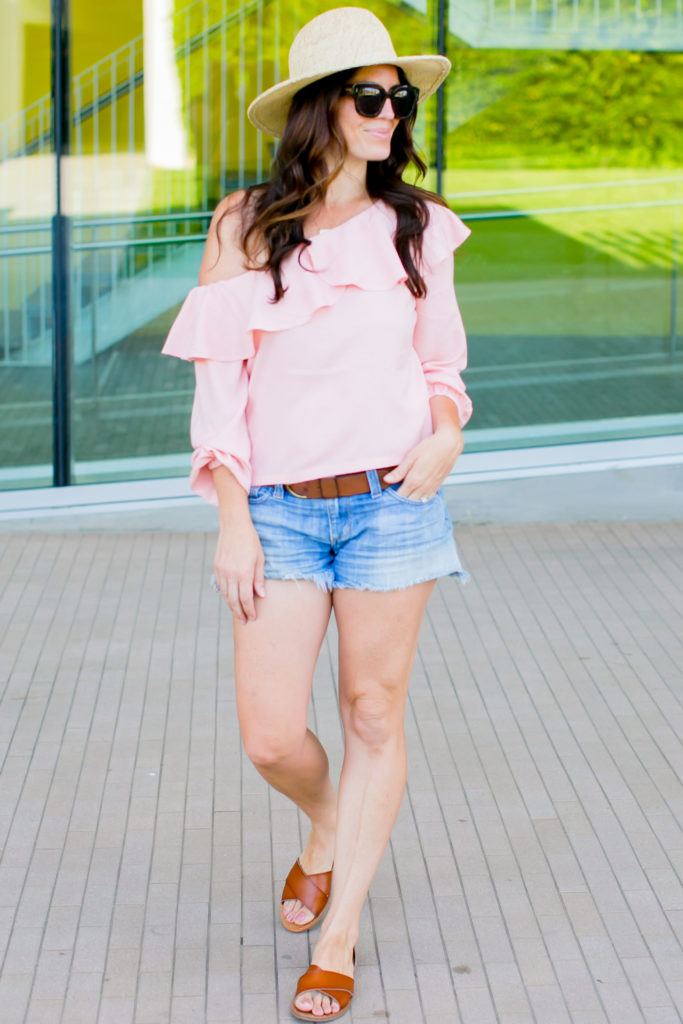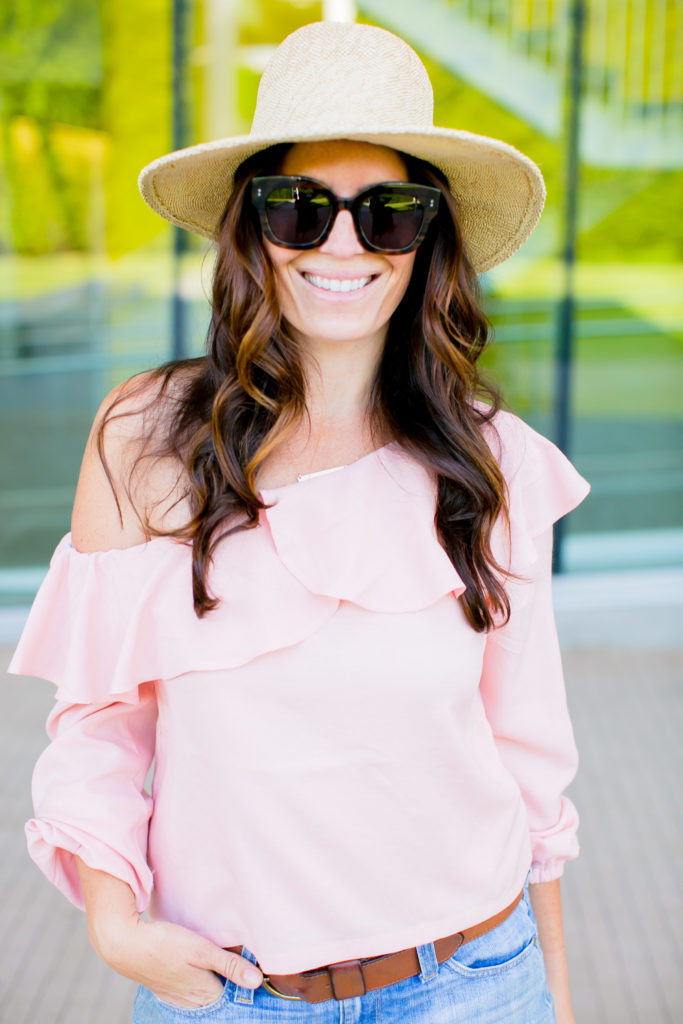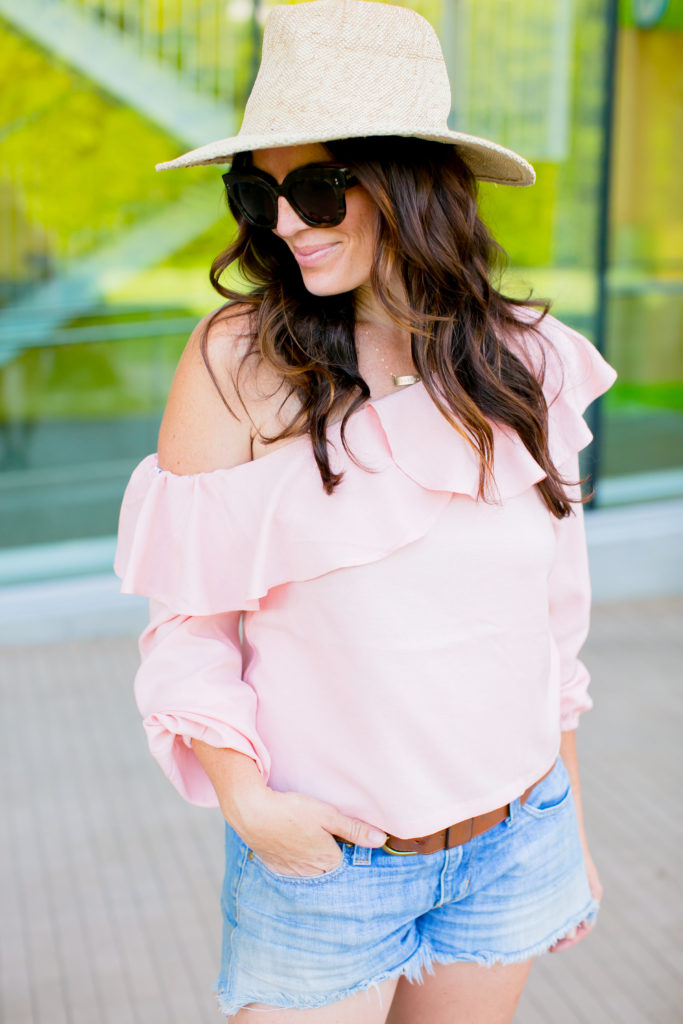 I'll be back tomorrow with a rosé-y giveaway!! Yup, another good one!! Meanwhile, shop today's post below!

xx
Jacquelyn