You know those days when you are alone at the pool, kid free, with a drink in your hand, and the sun giving you that summer glow with those sweet tunes in the background? I know… few and far between these days. But a mama needs some alone days, and when I do, I'm at the pool catching some sun rays (safely, of course). In our new town, we are close to a casino/resort. I know kinda crazy to say that right? However, after checking it out, the pool and spa are awesome! This spot will be my little getaway spot that I try to get once every couple months. Plus, they have a Michael Jackson slot machine! Regardless if I'm at the pool with the kiddies or by myself, I make sure my bag is fully prepped for everything I will need for a fun day in the sun. Today I'm sharing with you, all my favorite essentials that are in my bag currently.
Photos by Megan Batista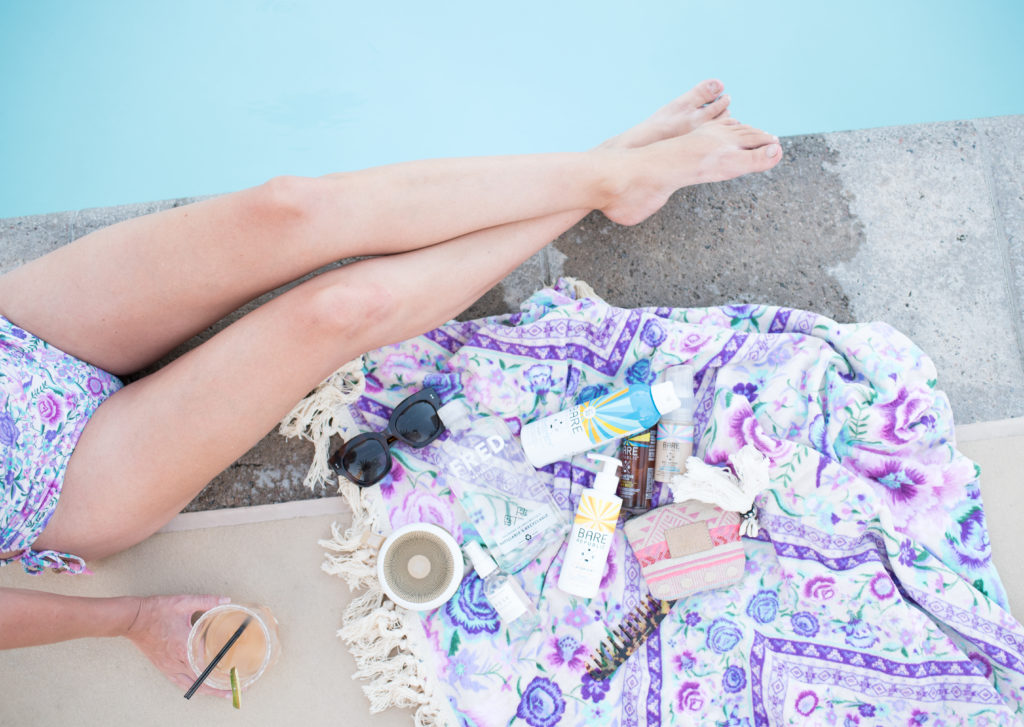 Let's start off with not what's in my bag, but my favorite suit right now that I'm wearing all time. I'm a huge Spell & The Gypsy Collective fan, so when I saw their Babushka One Piece in Lavender, it was a must for me! This little number is so soft, sweetest little pink tassels, and perfectly covers you. I will tell you the back is not a full coverage bottom. But if I can do it, you can do it! Plus my sunnies that I never leave the house without.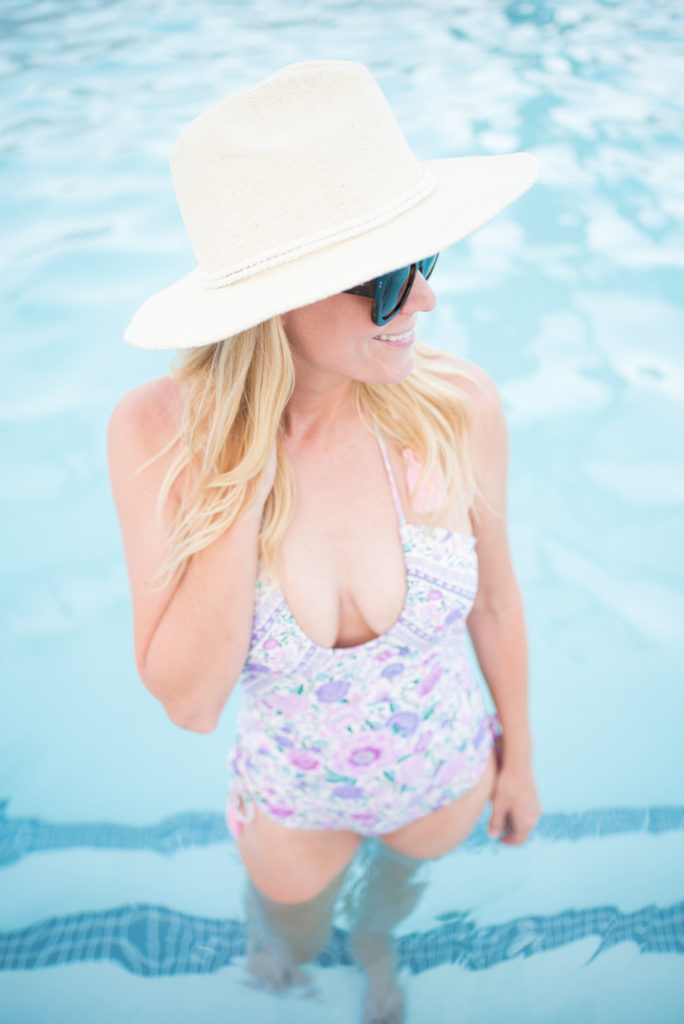 At the beginning of summer, I was on the hunt for a new tote bag. The one I had currently was too small for my stuff and all the kid's stuff. I saw this Giselle Ilaria Cream Bag, and I was in love! I mean the tassels just take this straw tote to the next level. Plus, it's a great size that you can fit your pool items along with the kids as well.
Also, the matching Spell & The Gypsy Collective Babushka Towel
This towel is for mommy only!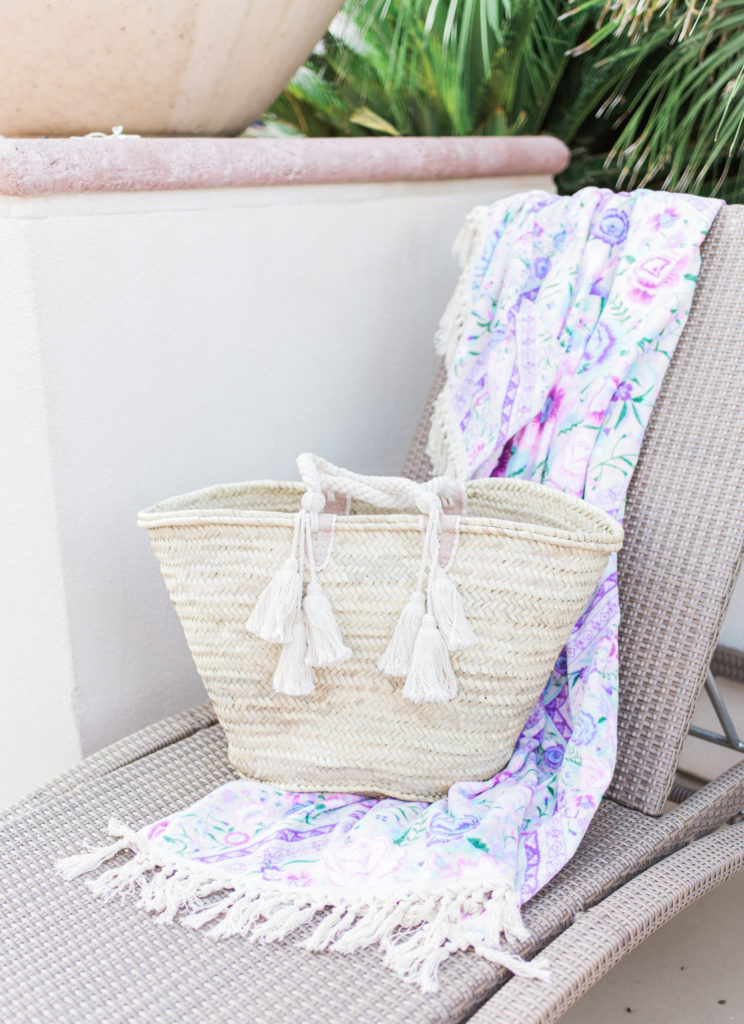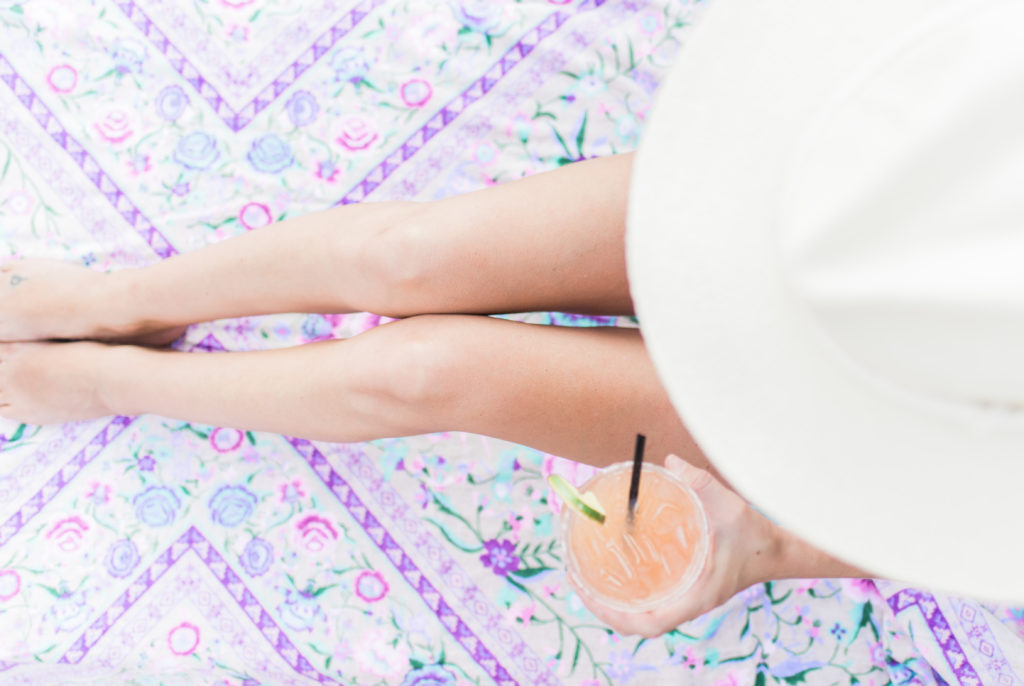 The heat during summer here is between 90-110 here, so my Brixton hat is a must to keep the beating sun off my face. I also rely on my favorite sunblock, Bare Republic to keep my skin protected and soft at the same time. I love this eco-conscious line. It is cruelty-free and combines antioxidant-rich oils and plant extracts to nourish and protect you and your family from harmful UVA and UVB rays. Their mineral line is my favorite; it makes you feel like you are wearing nothing and leaves your skin so soft. Being a blonde, you have to protect your hair from the sun and pool water. I use their dry shampoo and hair mist every day, even when I'm not at the pool. You can get it at Target too! I will never go back to those other lines that clogged your pores.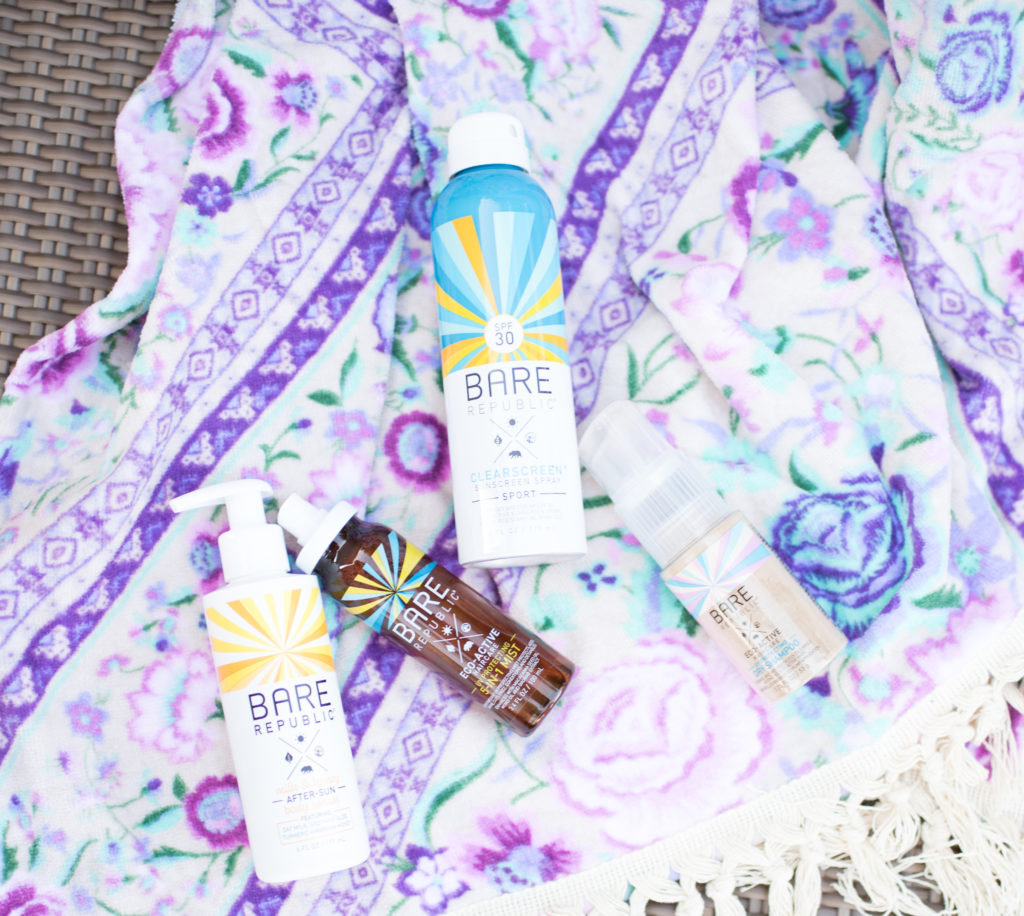 I keep a coin purse in my bag so I can access my money quickly instead of searching high and low in my bag and ditching that big clutch. Money and water should always be in your bag. I don't leave the house without a couple of bottles of water. My favorite is the Fred Water. Cool packaging and fits easily into any bag. A must for this summer season!
Catching some rays you need some tunes! Stelle Audio has a speaker that is perfect for poolside. Don't be fooled by this stylish little guy; the go-go speaker packs a punch. The sound is incredible. I use this everywhere we go.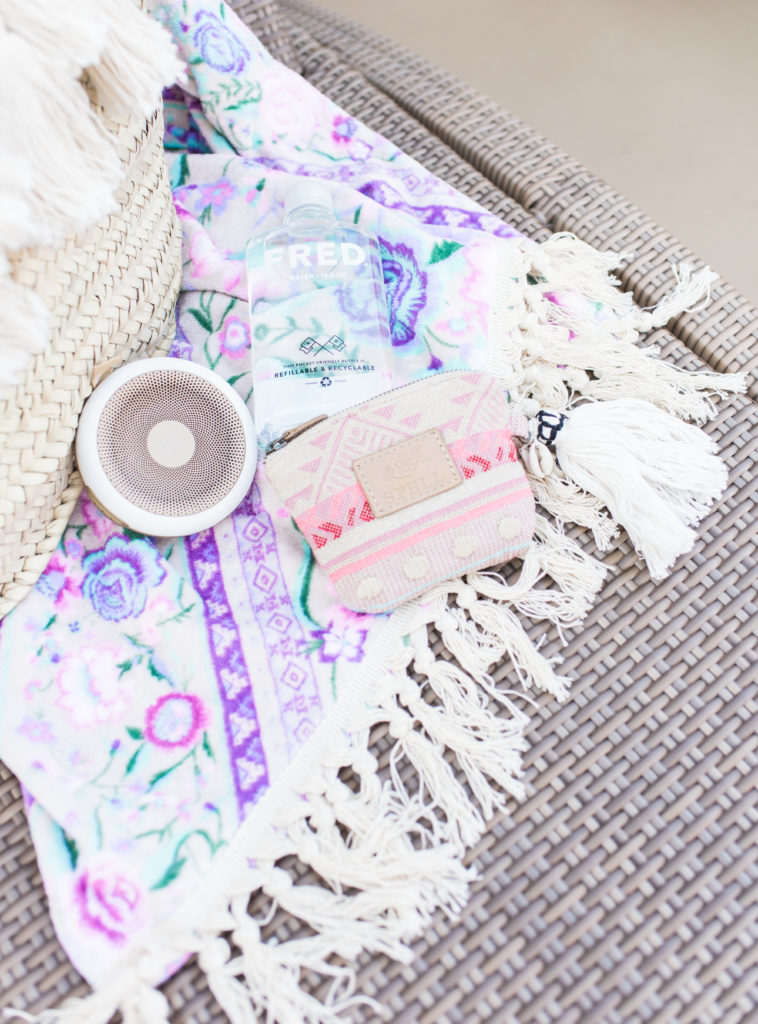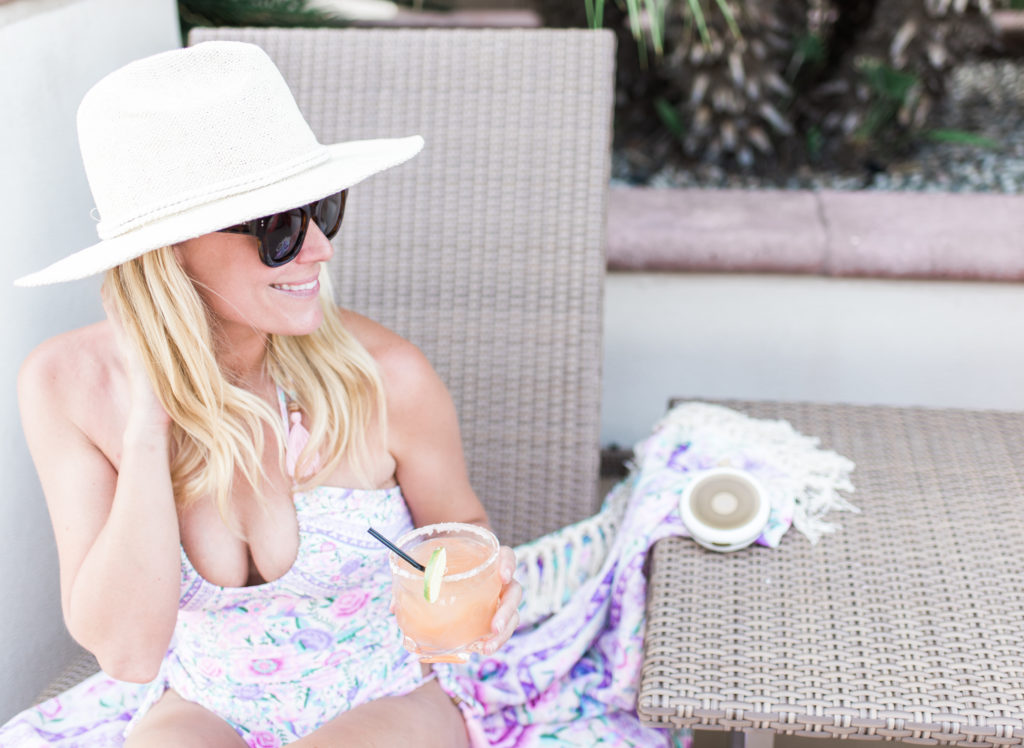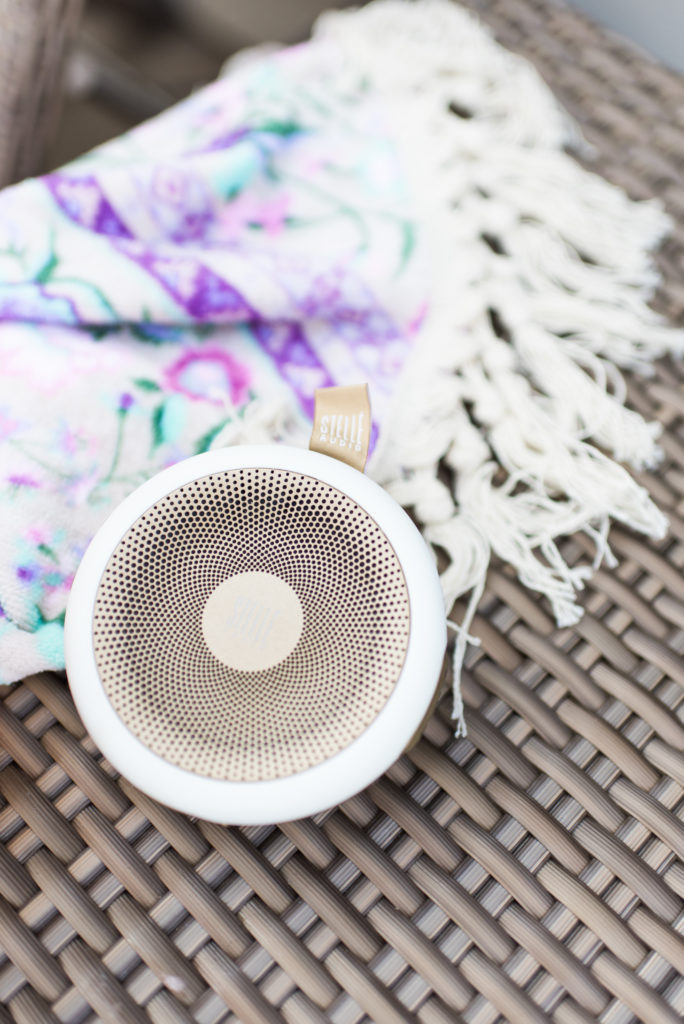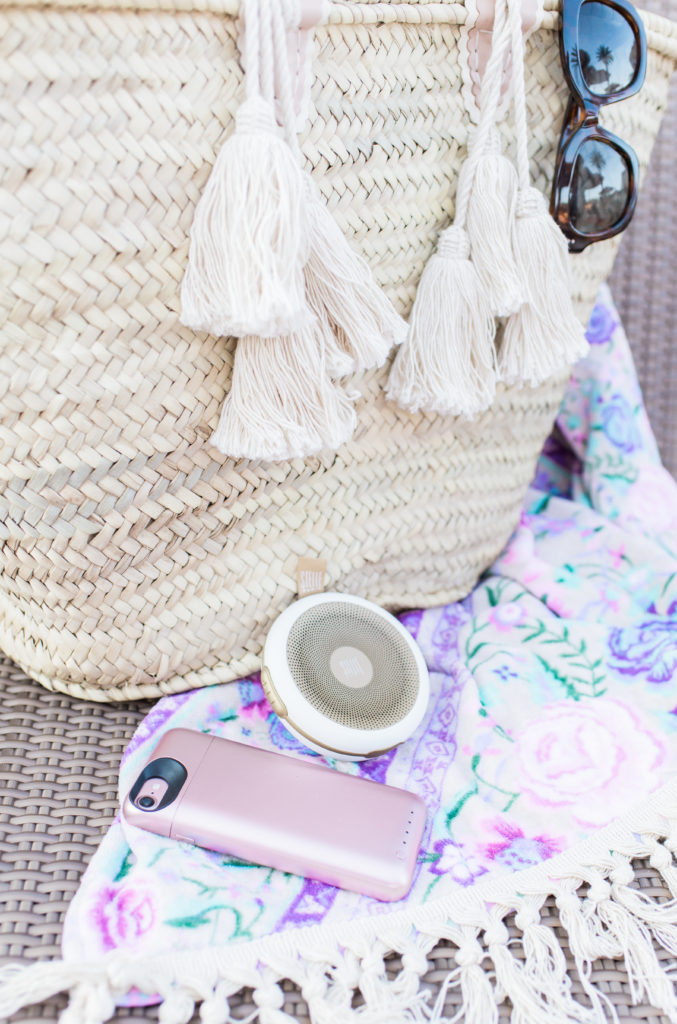 I love my Mophie Battery Pack to keep me charged all day long!
Shop all my favorite items below!

xx
Abby
SaveSaveSaveSave