---
As a mother to a young girl, there are a lot of things lately in the world that scares the crap out of me. I always find myself questioning if I'm raising her the right way for how the world will be when she is older. I try to think back on how it was for myself and my mom who raised four girls. Of course, I raise her with the same values, but I feel there is an added edge and voice she will need to have, more then I needed growing up. One of the values that I instill in both my children is caring for yourself, others, and understanding how precious our world is. She is a strong and very outspoken little lady, and I know that each day that goes by that we are molding her into a girl that will do great in the world we are creating for her. With earth day coming up this Sunday, I thought this was a great time for us to have a little mama + babe time and to soak up all the beauty mother nature has to offer.
My inspiration for this mama + babe picnic was steamed from the book I got for my daughter, Gloria's Voice: The Story of Gloria Steinem, Feminist, Activist, Leader by Aura Lewis. This 70's inspired watercolor picture book introduces young readers to Gloria Steinem who pioneered the women's liberation movement. Her message was to have equality for women and the importance of believing in oneself. The message was perfect, and the 7o's style was the direction I wanted to go into. And Dayna Studios captured and created the exact 70's style I was dreaming about.
If this wasn't pretty enough for you to see, you can see more on 100 Layer Cakelet today!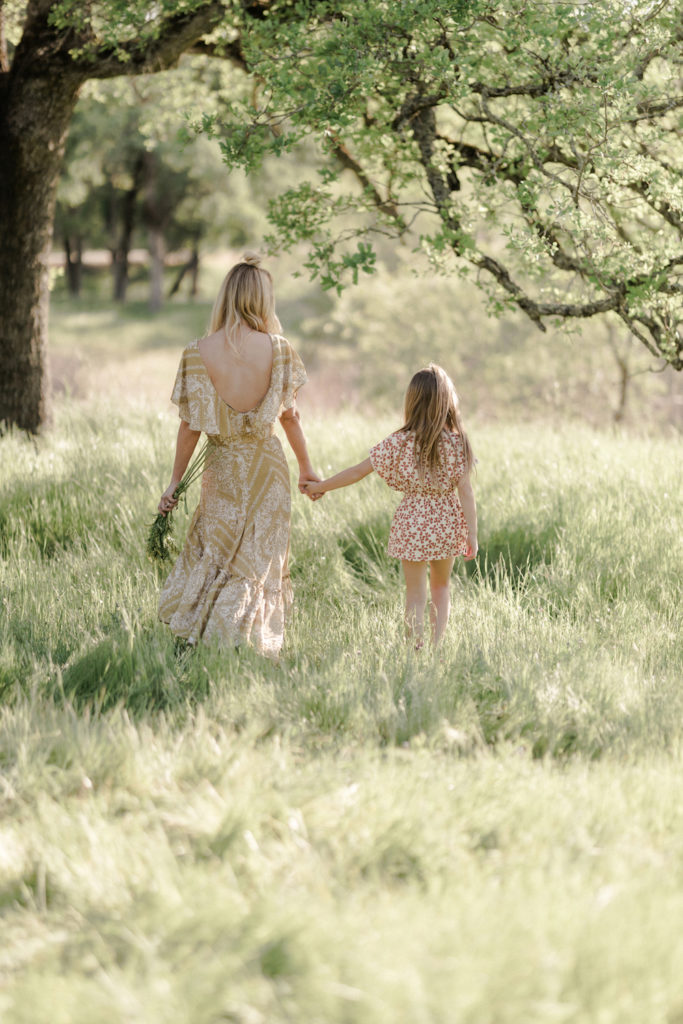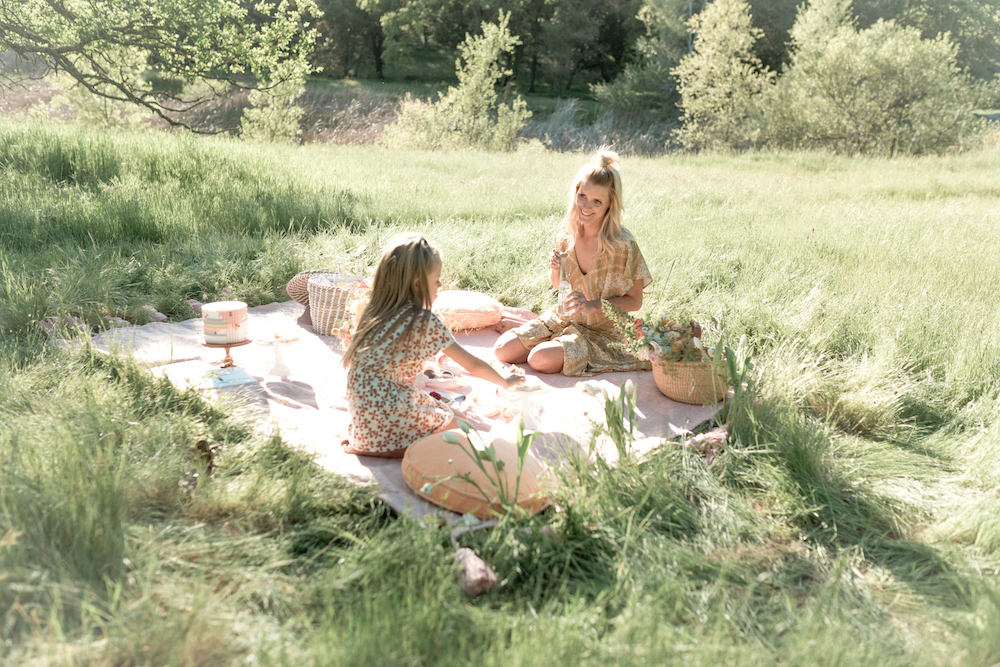 Any party, picnic, gathering, or just a Tuesday night with pals for us Beijos ladies has to have an invite. This watercolor beauty was created by Maui based babe, Alannah Rae Calligraphy. I mean this couldn't be any more perfect right?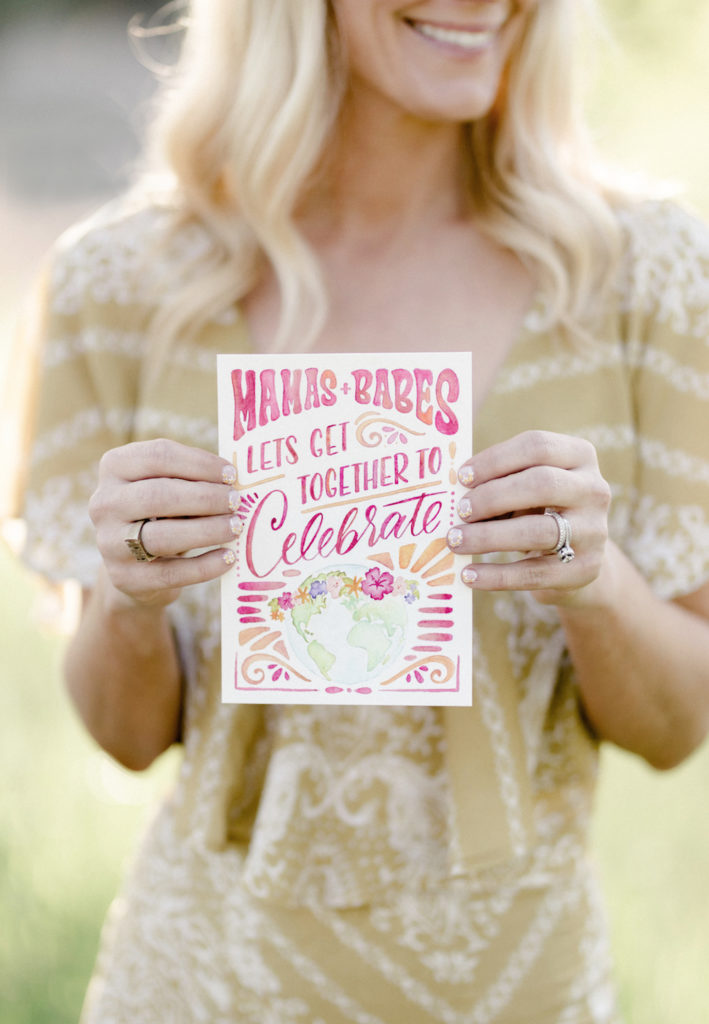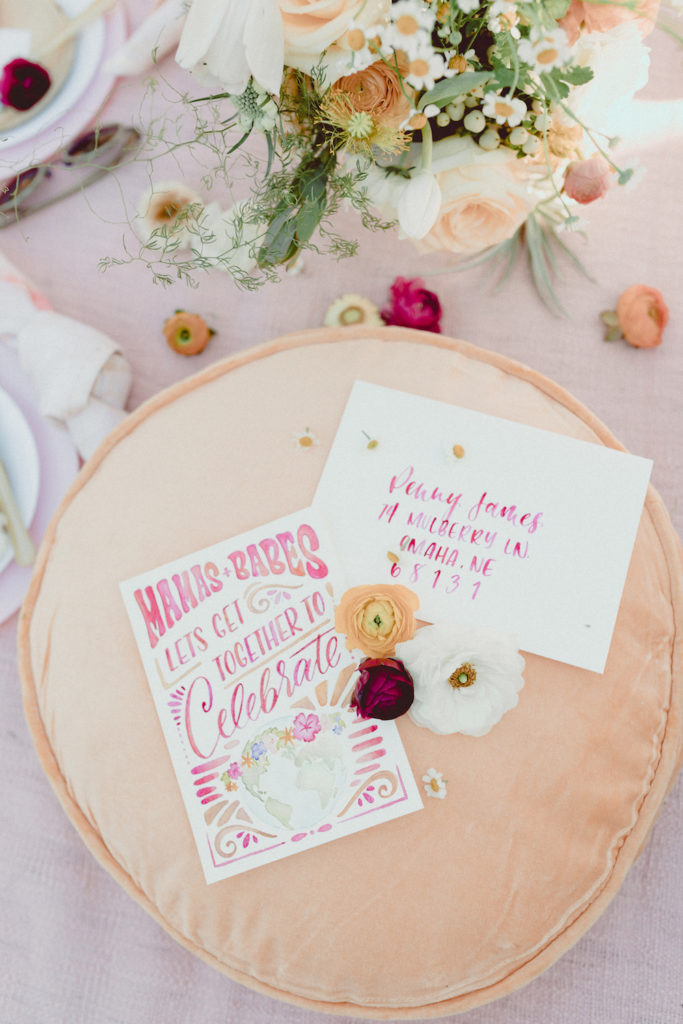 Living in Rocklin, there are fields and fields of beautiful landscapes that were a perfect backdrop. We nestled down right next to a little creek that was in the middle of fields of pretty wildflowers. It couldn't have been more of a perfect spot.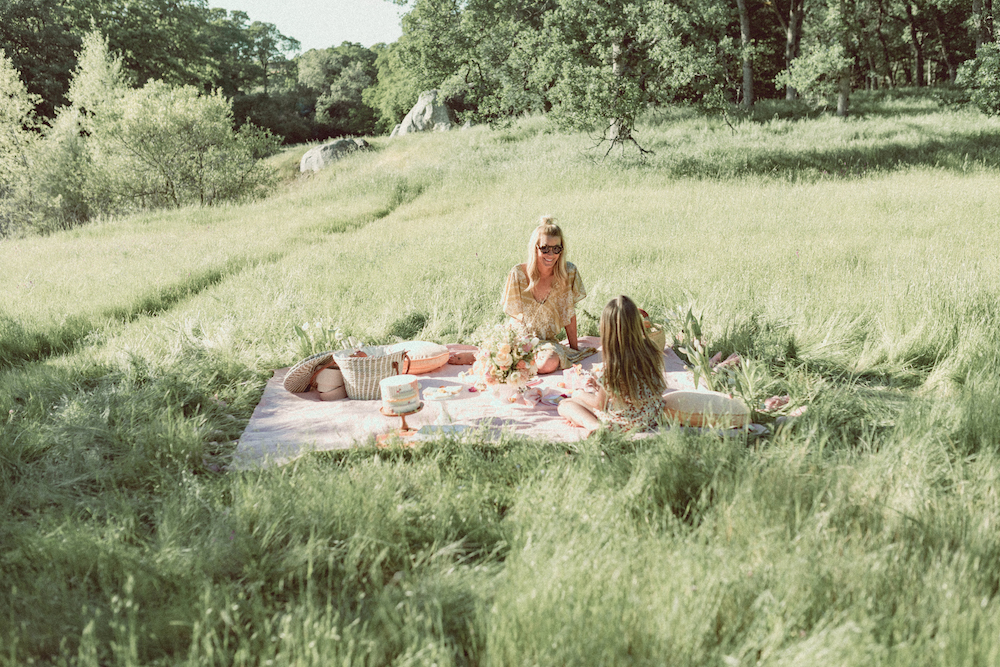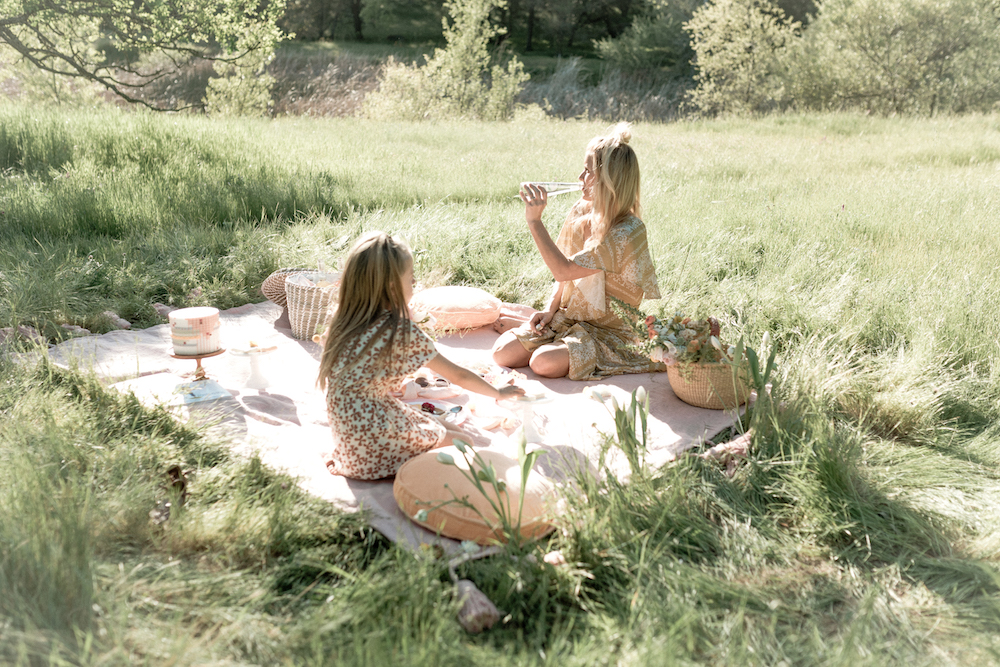 No picnic can happen without the essential blanket and pillows, and Kip&Co. was the place to go for these. I have been obsessed with the Australian based company. They have the most amazing textiles with a bohemian vibe. In 2017, Kip&Co launched their first USA collection, and I'm so glad they did! Kip&Co's designs are inspired by every day and the out of the way – life's big moments and its sunny days, laughter, adventure. Thier iconic bare tassel throw in pale pink was a must, and the apricot velvet pea cushions completed the look. This pretty base for our picnic just got a whole cuter with these spring beauties by Fig & Vine. I love the dirty nude colored carnations and those peach-colored ranunculus, can you say dreamy?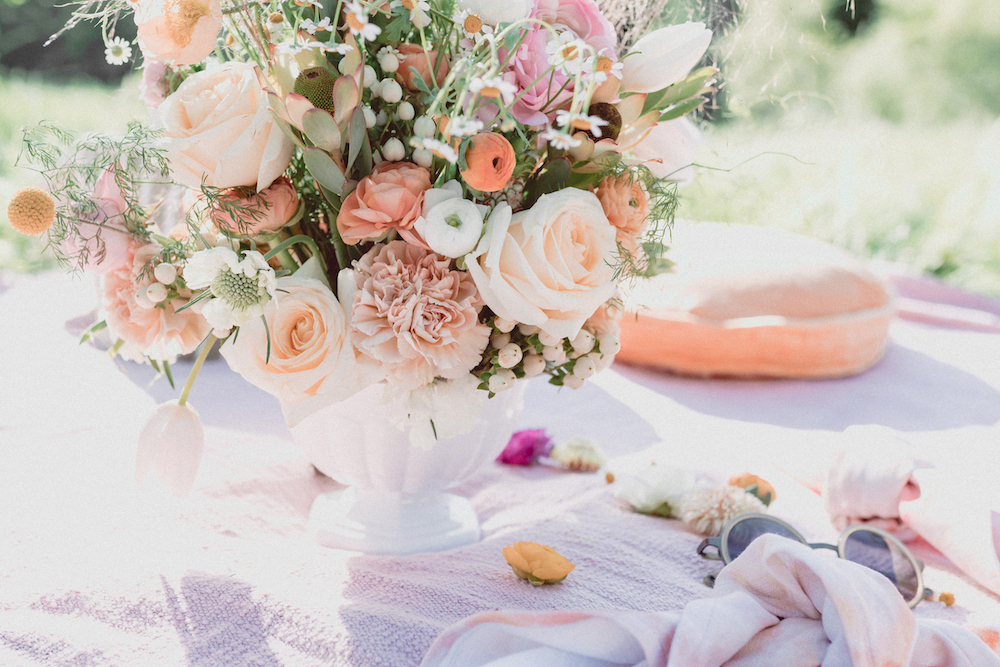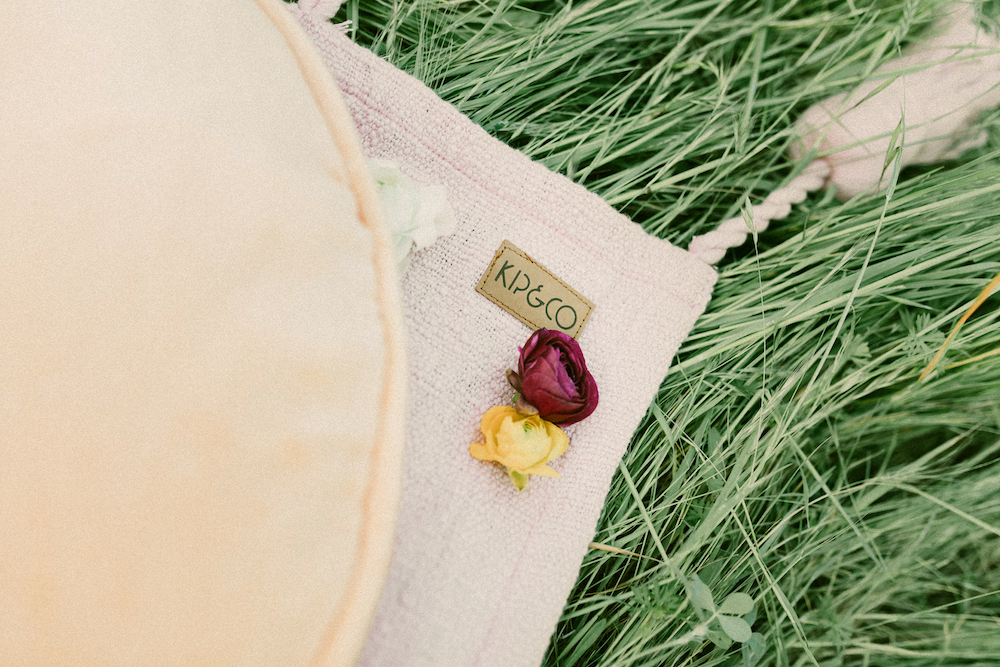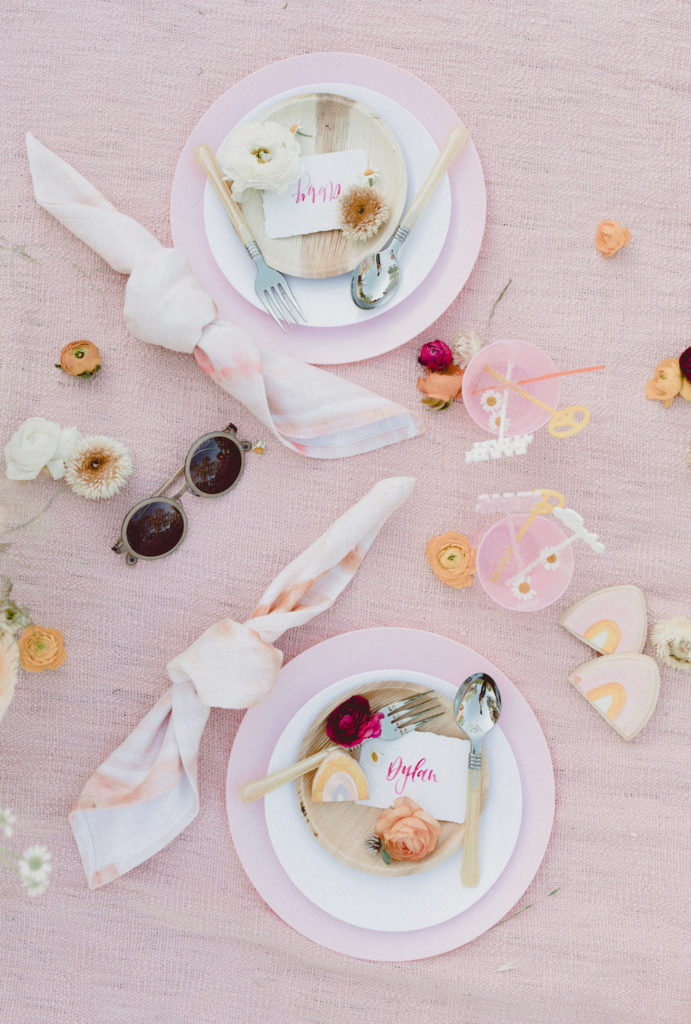 I'm obsessed with the artwork on the Angeleno Wine; it might be too pretty to drink…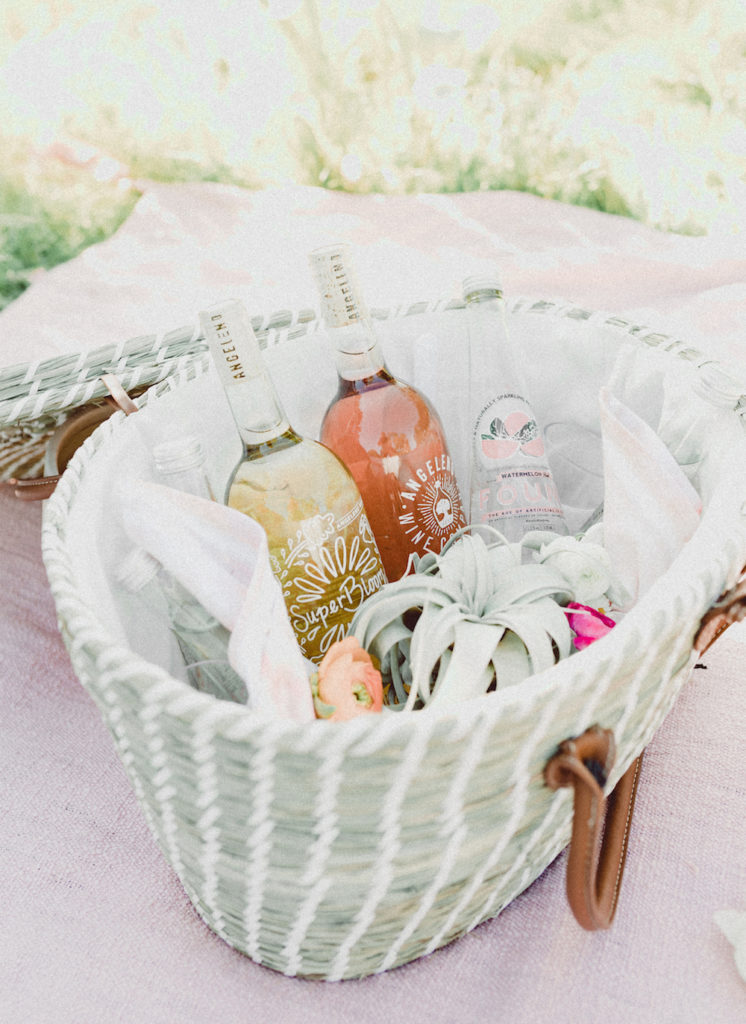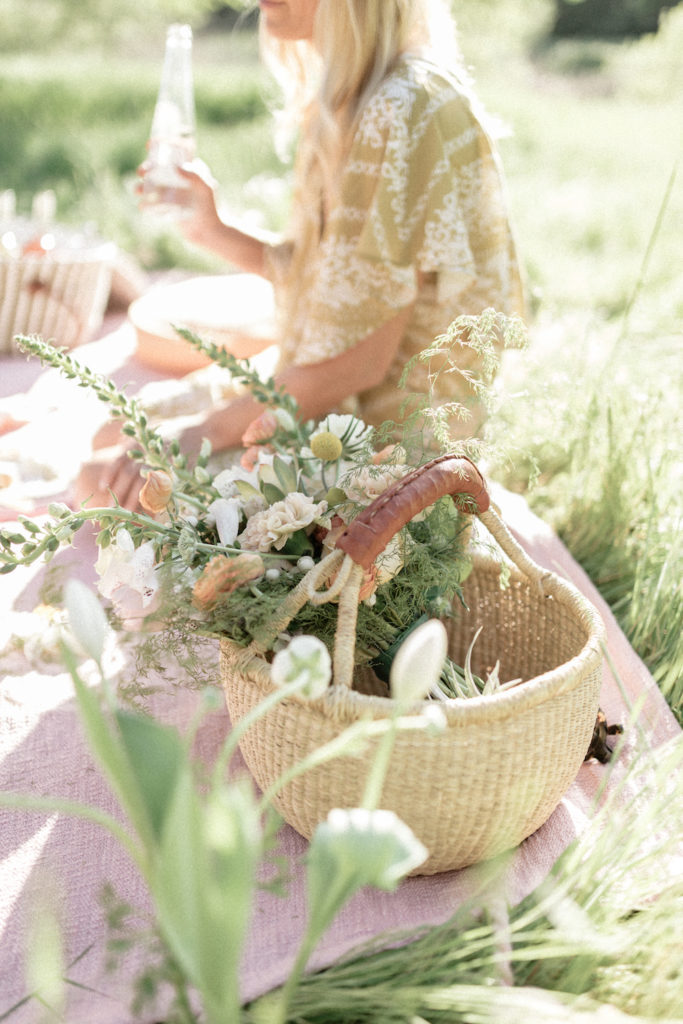 I used L'entramise single use stylish plates, cups, and flatware. They were accompanied with Anthropologie's Mina napkins.
To complete this tabletop, you gotta have cocktail stirrers from The Roc Shop. Oh, and of course more of Alannah's watercolor calligraphy for my babe and me.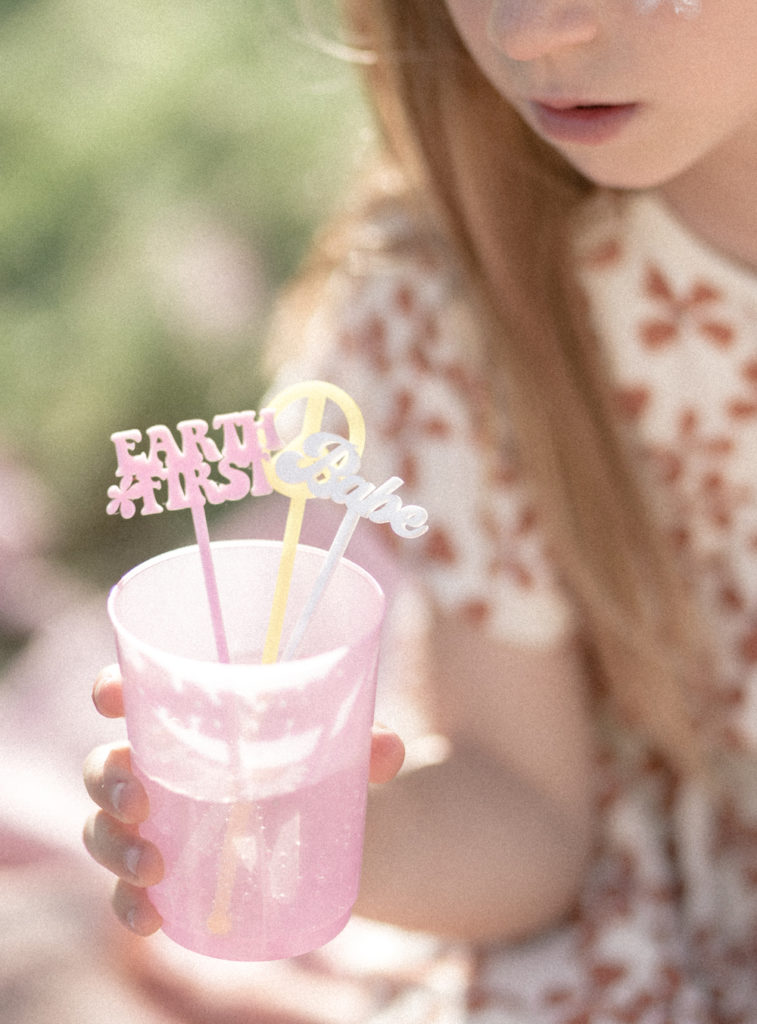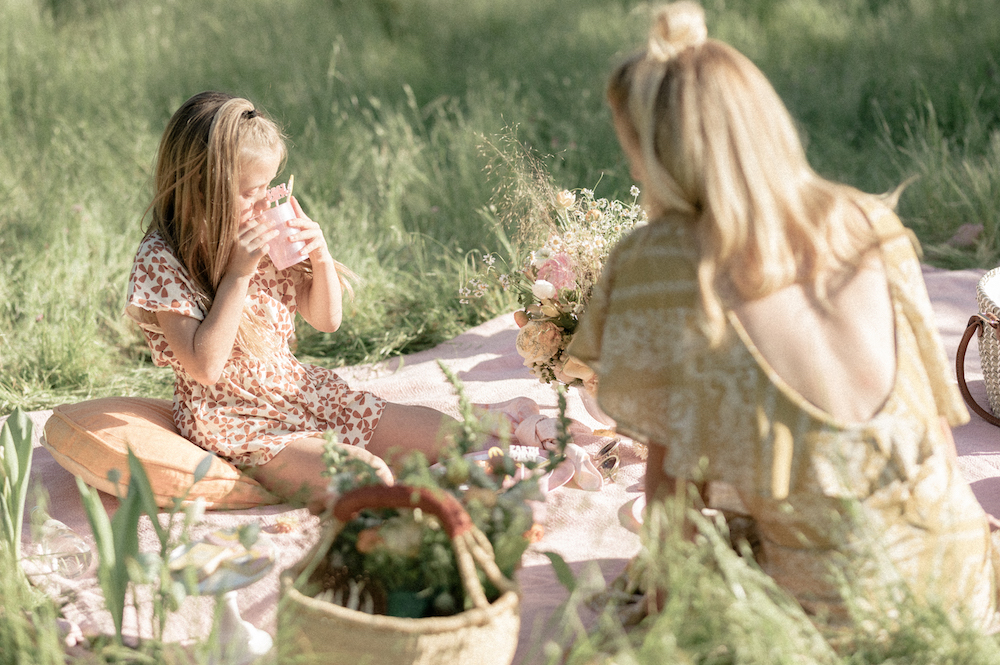 Any picnic has to have some yummy treats and Amanda from Paper Heart Patisserie made my dreams come to life with this fantastic macrame cake! Gah!!!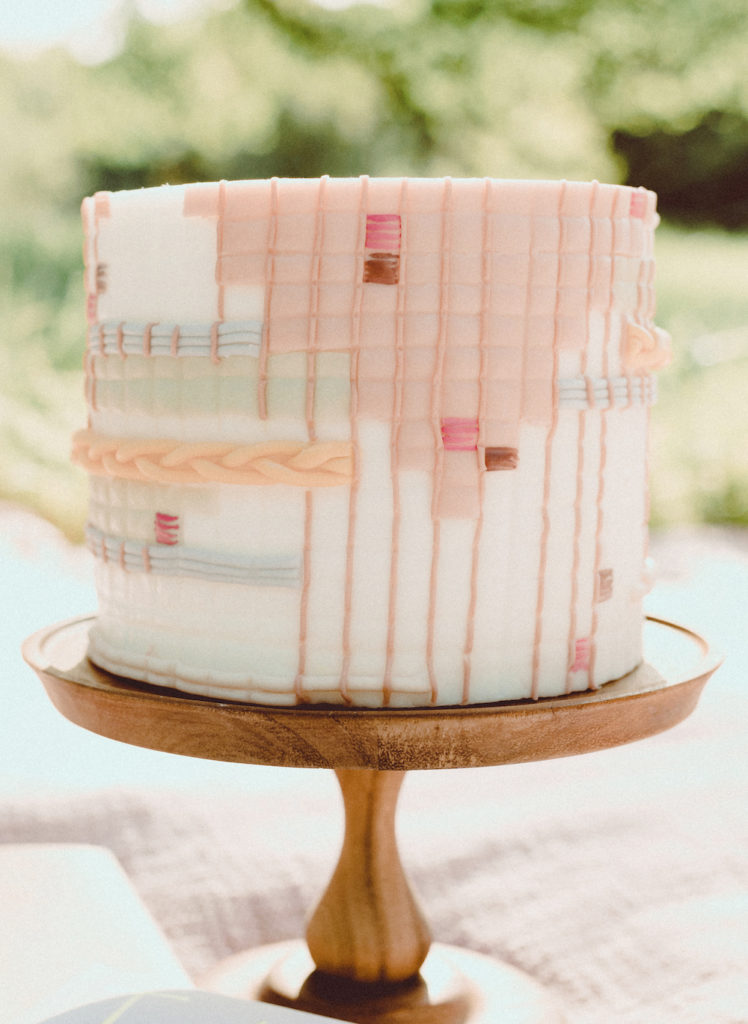 And what about these protest cookies and rainbow shortbreads?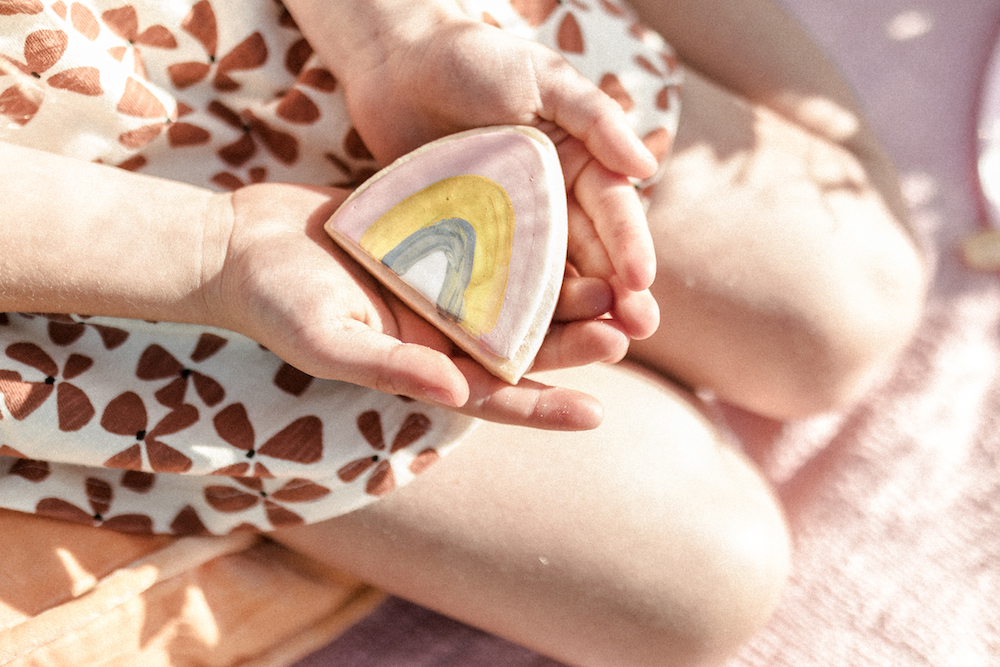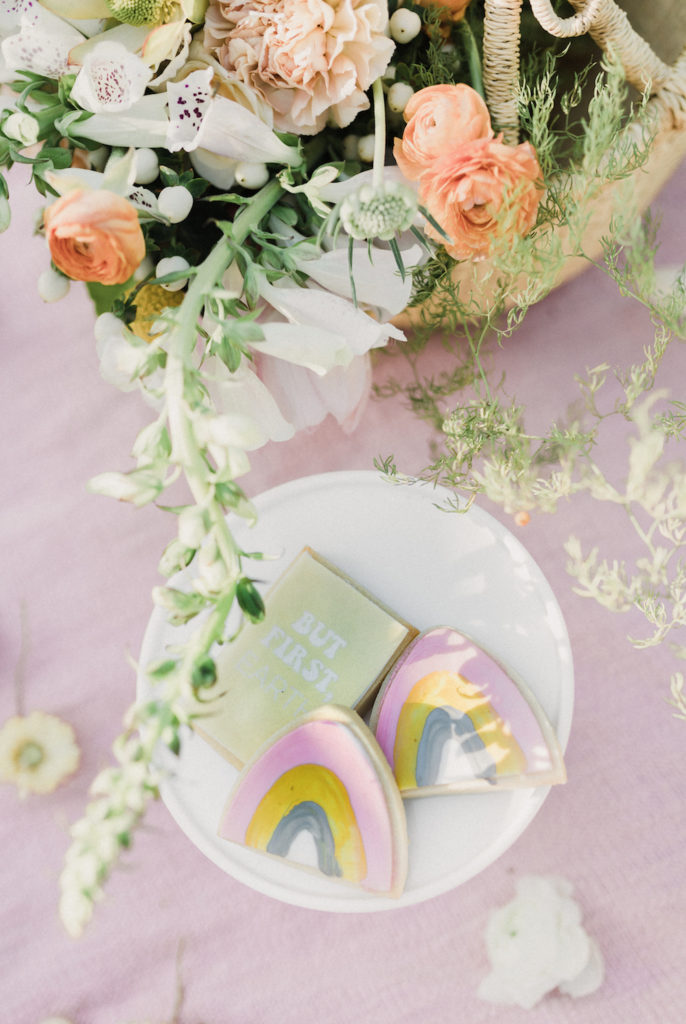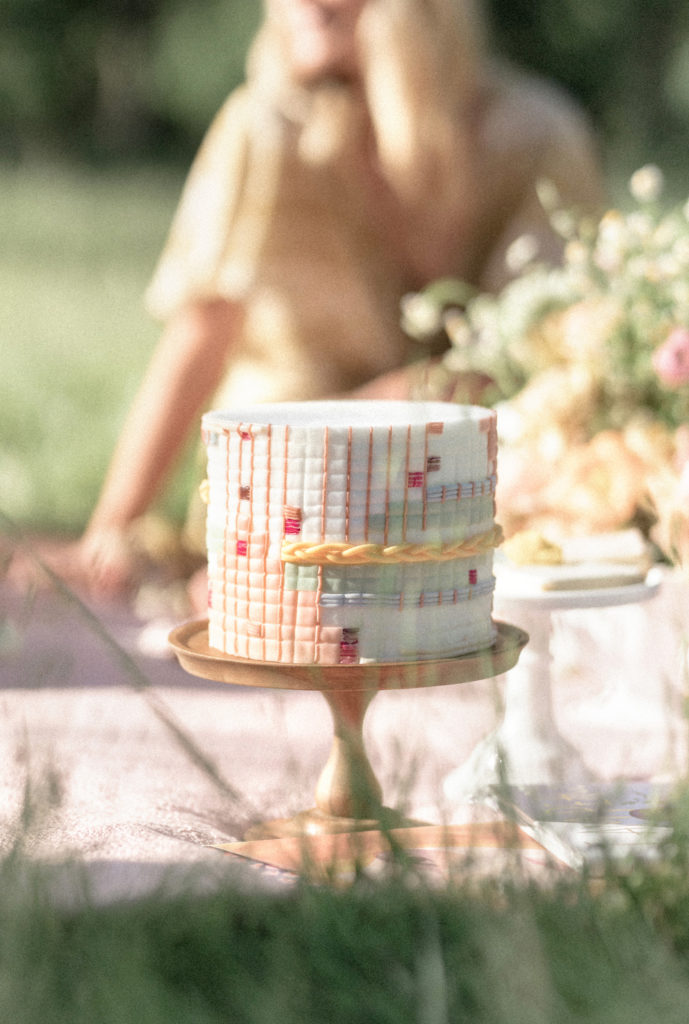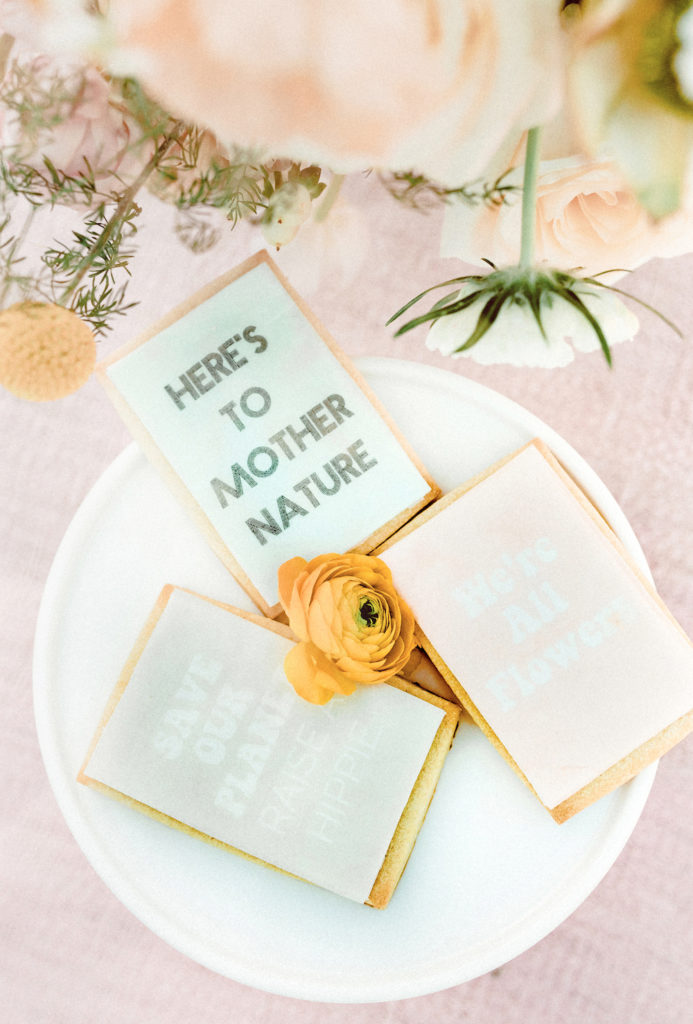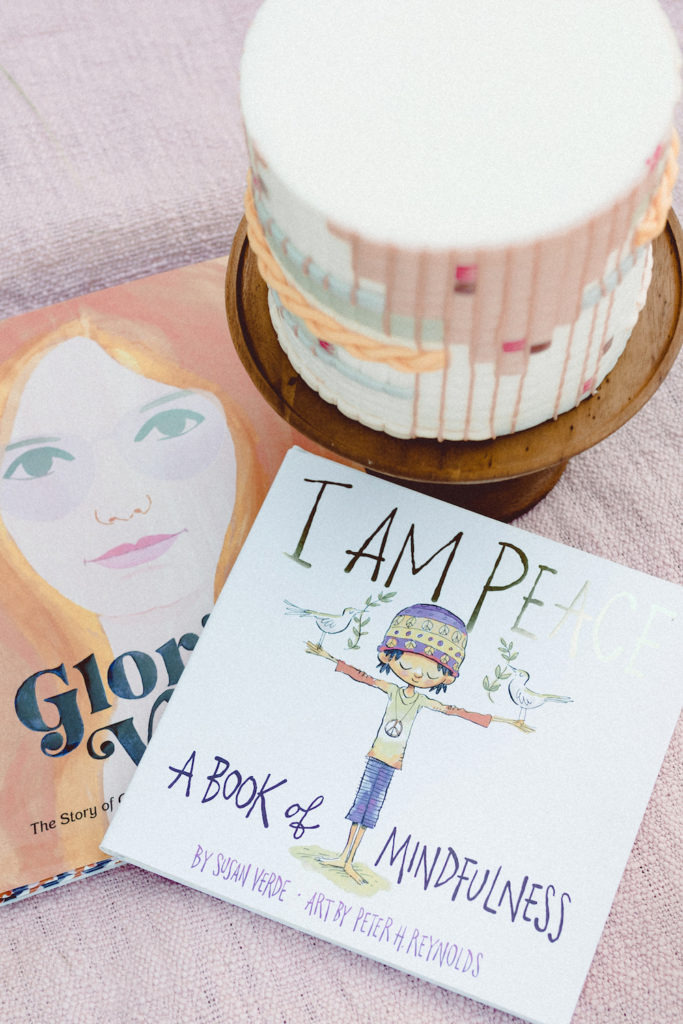 I took Lennon + Birdie's Save Our Planet, Raise A Hippie Poster and created cute protest signs.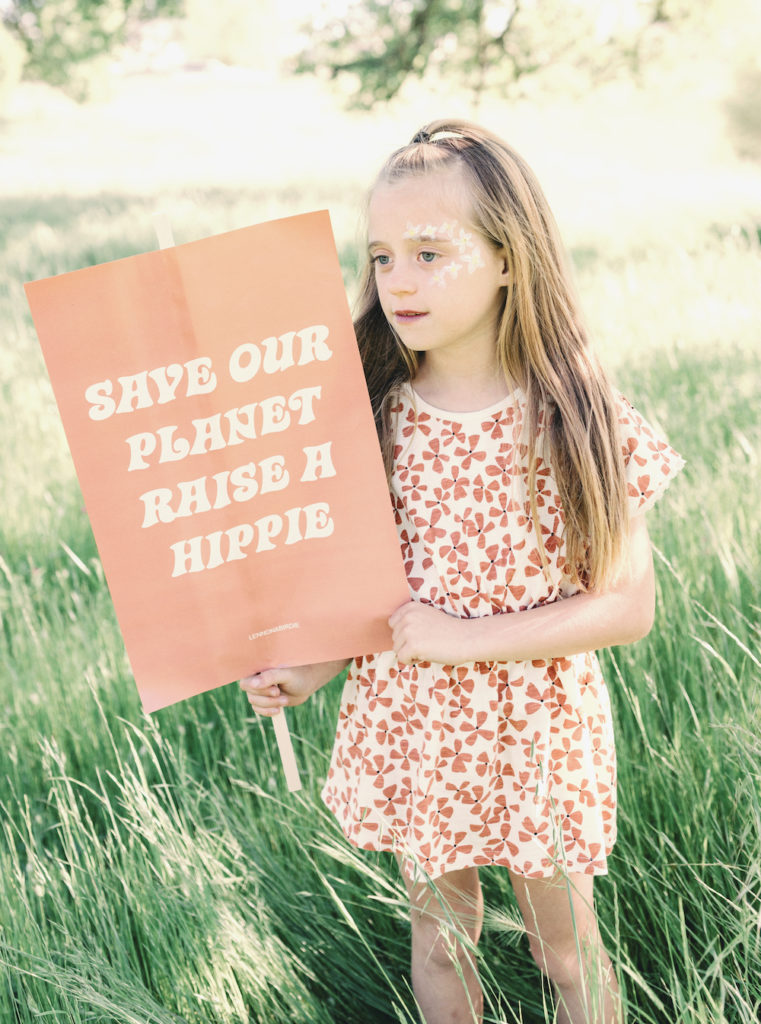 My sweet little number is from Novella Royale; I love the bohemian look that the Juliet top and the Peggy skirt create.
Dylan is looking super cute in some Rylee + Cru dresses from Darling Clementine… yes, she changed twice. Anyone else's little fashionista insist on multiple outfit changes thru the day?
This day was pretty perfect!
xx
Abby
SaveSaveSaveSaveSaveSave
SaveSave
SaveSaveSaveSaveSaveSaveSaveSaveSaveSaveSaveSaveSaveSaveSaveSave
SaveSaveSaveSaveSaveSave
SaveSave