When it comes to holidays us Beijos ladies like to go all out…  Of course there's Christmas, and Easter, Halloween is also a favorite.  But today is a national holiday that just couldn't be ignored.  One so magnificent, you lose sleep waiting for it to come.  Yes, I'm obviously referring to National Pizza Party Day!!!  Which is TODAY!!!!
If you know what's good for you, call your favorite pizza place now.  I know you've got that shit on speed dial.  Or maybe you're feeling like making pizza at home?!  Also totally appropriate.  I myself chose to order out for my little shindig, and it was delicious!!  Keep scrolling to see all of the cuteness from this pizza party, it's also featured on 100LayerCakelet today!
Photos by Alison Bernier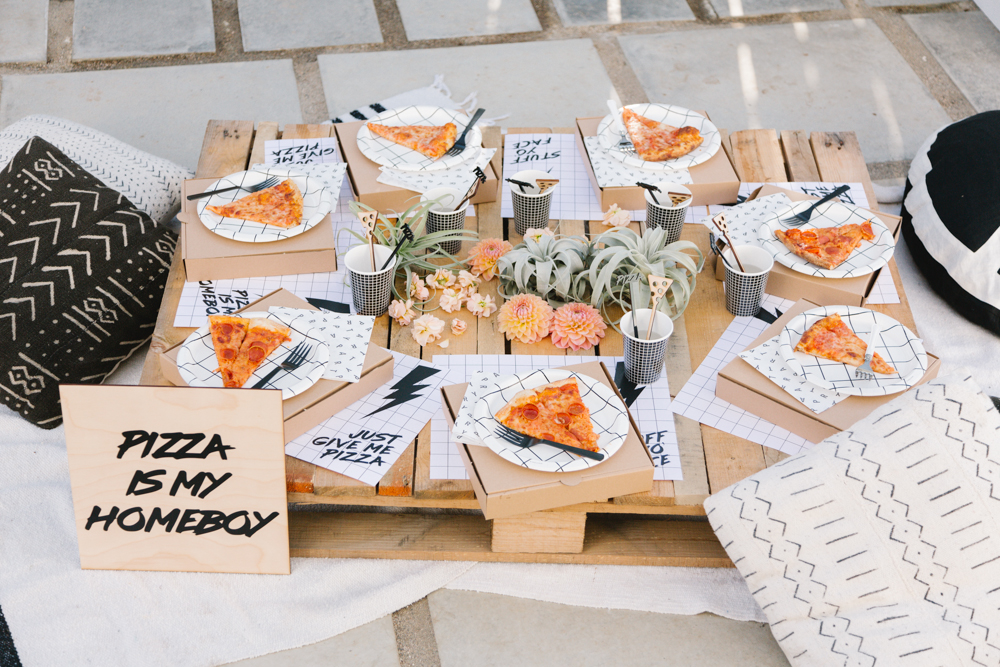 Gotta start with an invite!  When the guest of honor is pizza itself, it deserves only the best!  Thank you River & Bridge for making this one so perfect!!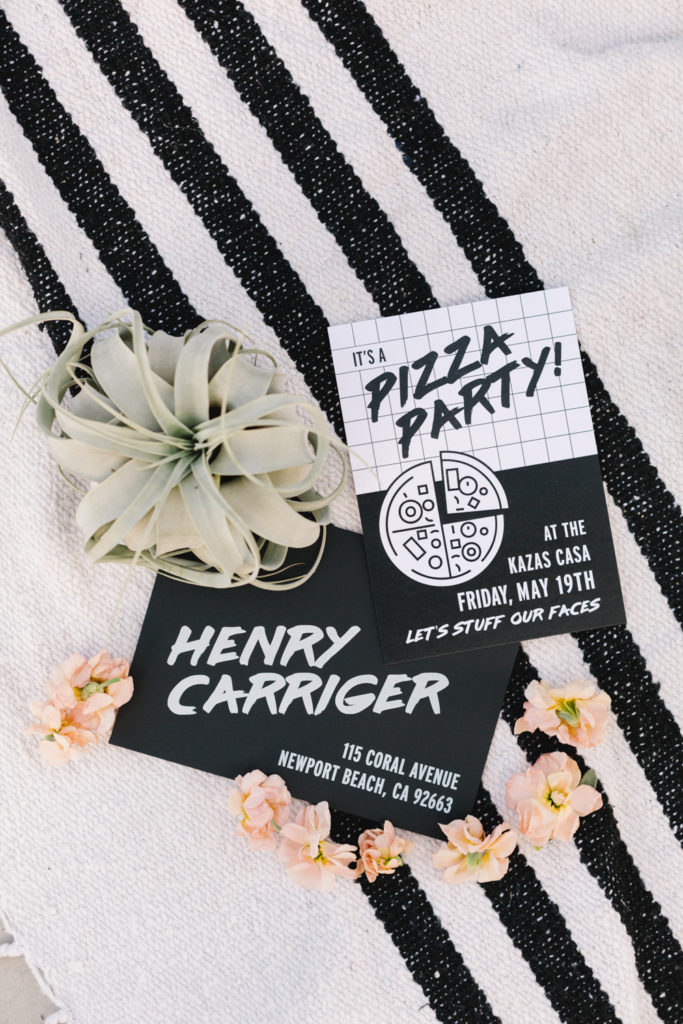 I went with a black and white 80's feel for this one… How rad are these link balloons from Northstar Balloon company?!  They are so easy to blow up and assemble too!  So fun for a party at home!!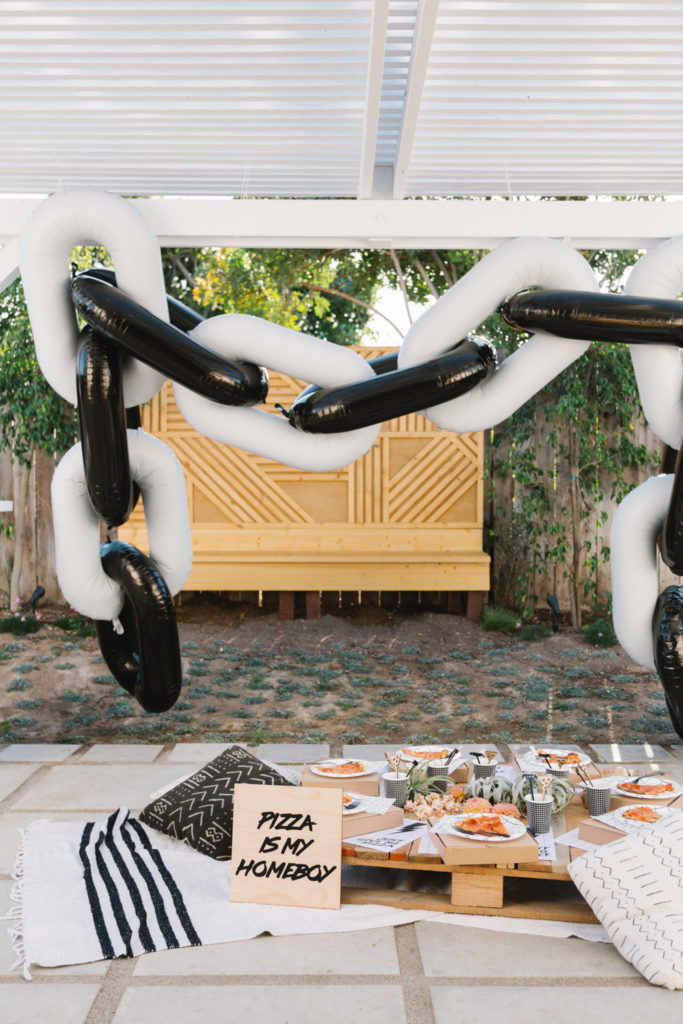 Gunn & Swain has the perfect blankets to get cozy with some pizza on… Just add some fun pillows, mine are from Boho Pillow & Kawaiian Lion!  A pizza party doesn't have to be a stuffy affair, just chill vibes…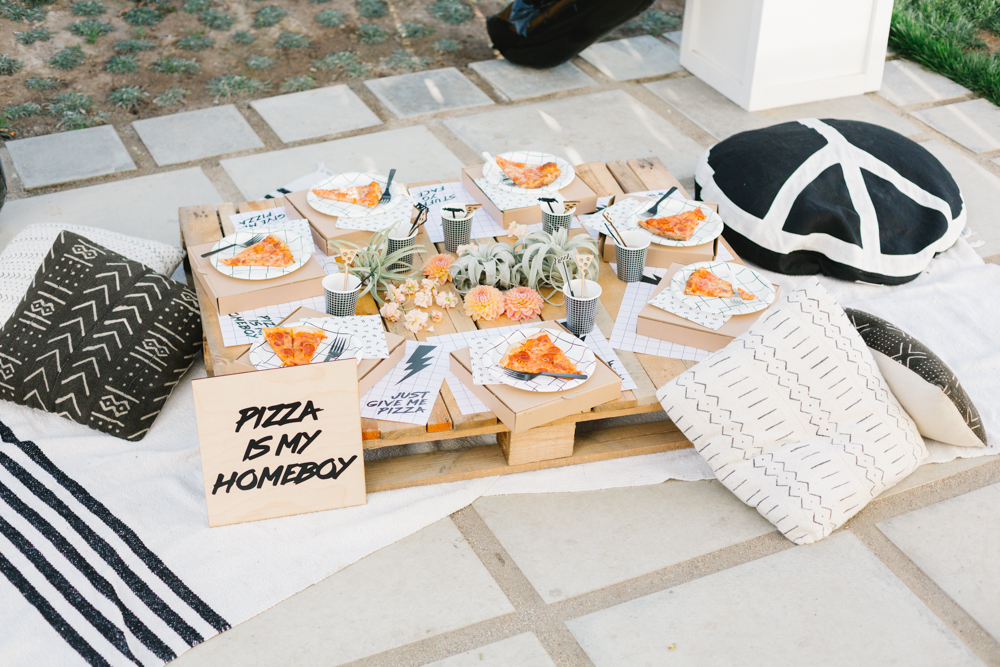 Leave it to River & Bridge and Poppy Jack Shop to make all the amazing details… The placemats and drink stirrers are my favorite!!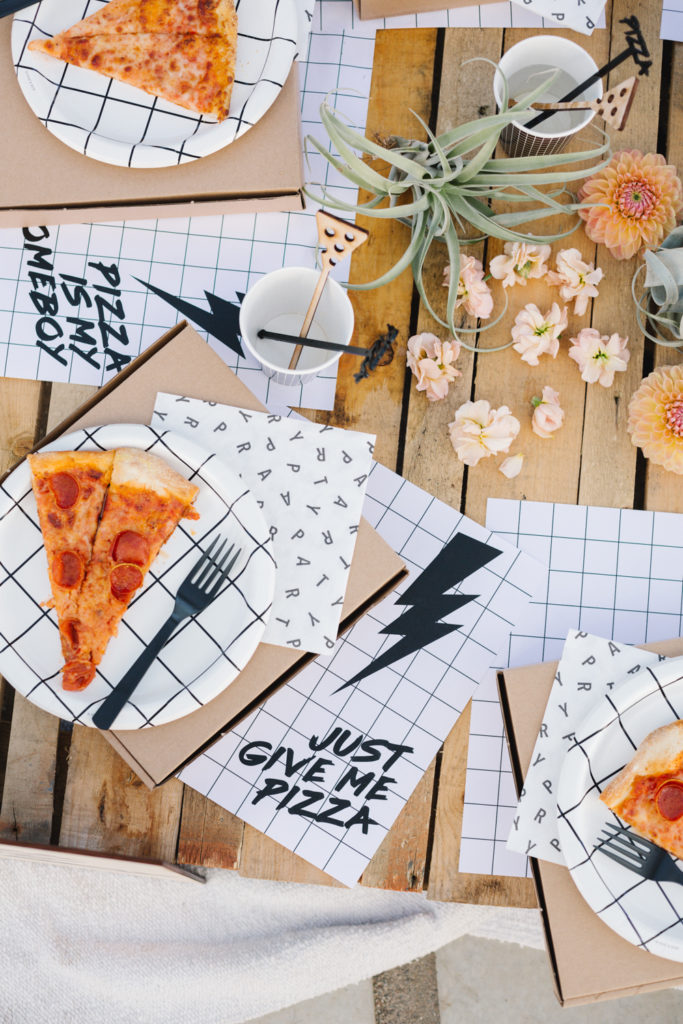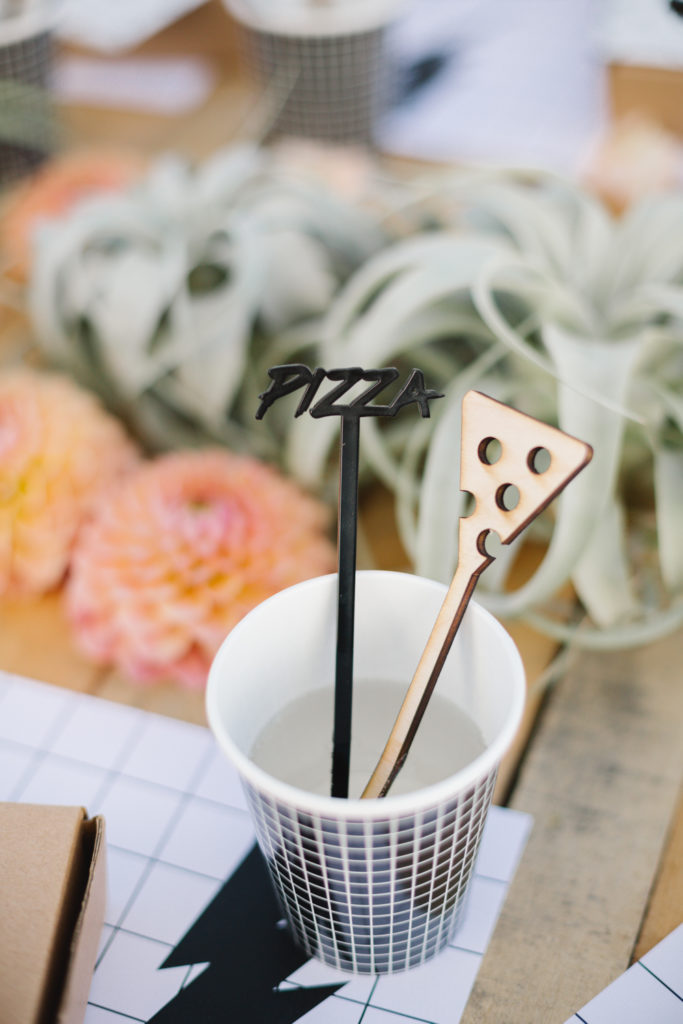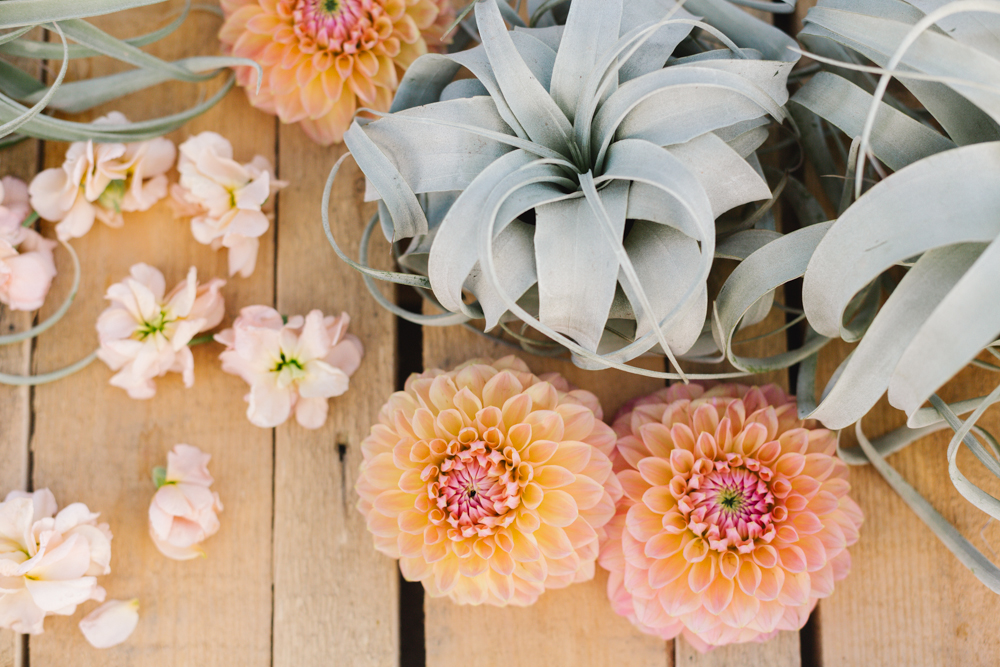 And how cute are these for place cards?!  Your own personalized pizza box!!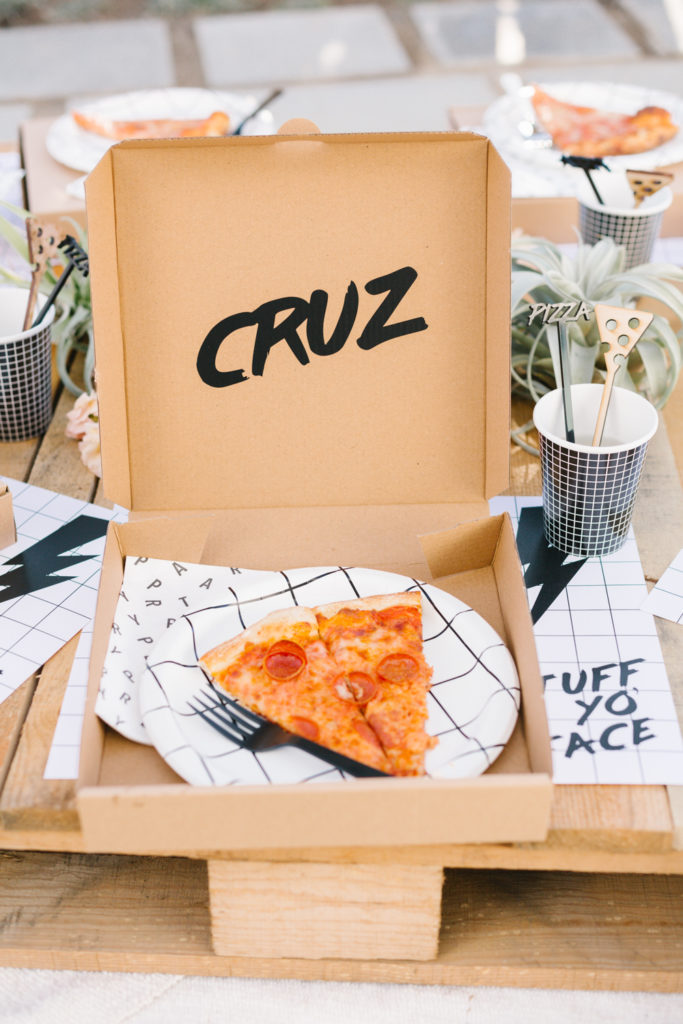 Knot & Bow makes this black and white tabletop collection.  I've used it a number of times for parties, it's so classic but cool and never gets old!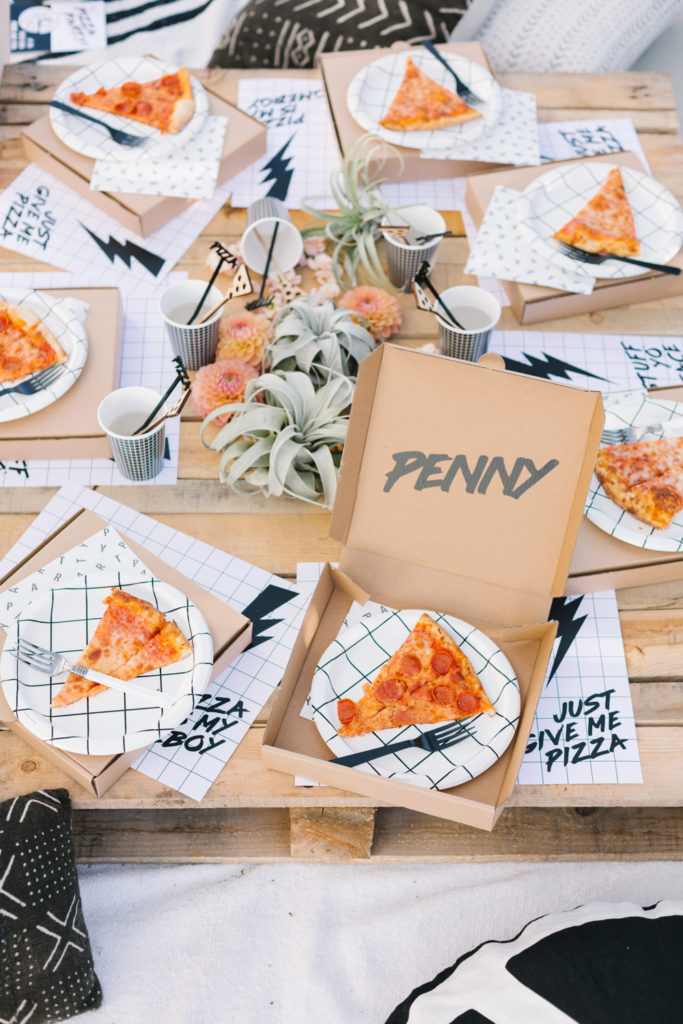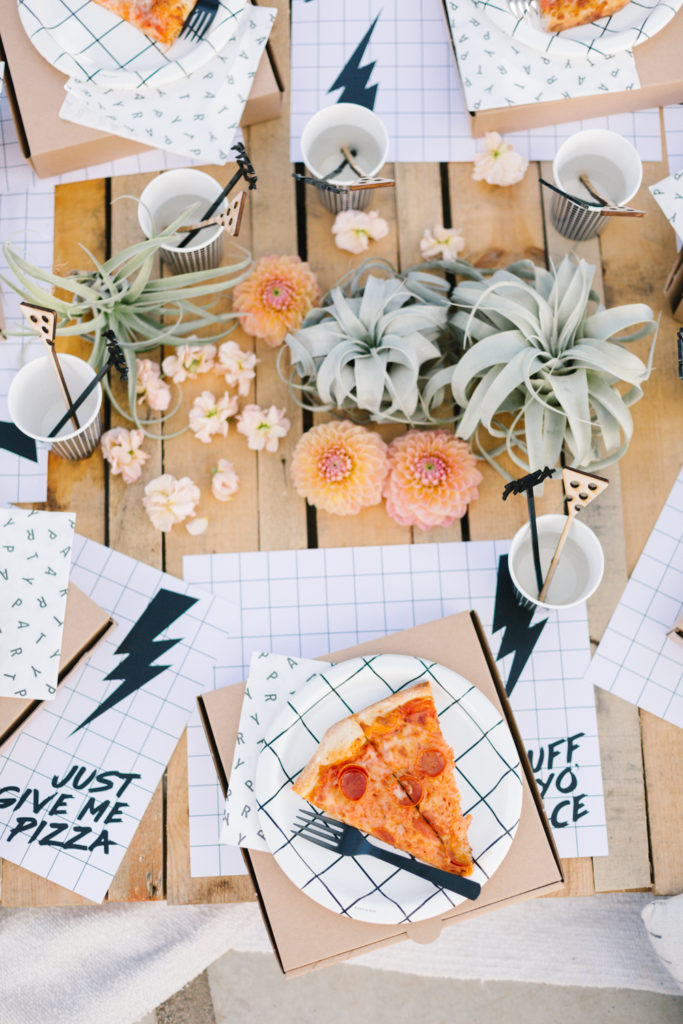 Now, we've got pizza, we've got it looking pretty good, just gotta add some hungry pizza eaters!!!
All of these kiddos had the best time!  They're all wearing their Chaser and looking oh so cute…  Just surprised my house was still standing after this little rager!  Amen for wine, am I right?!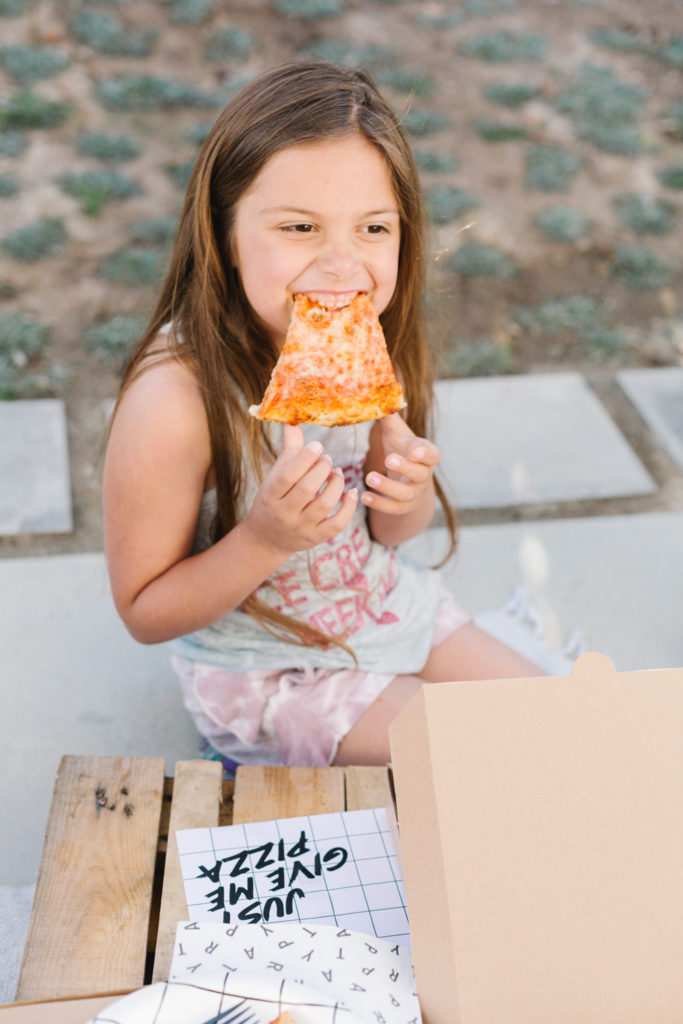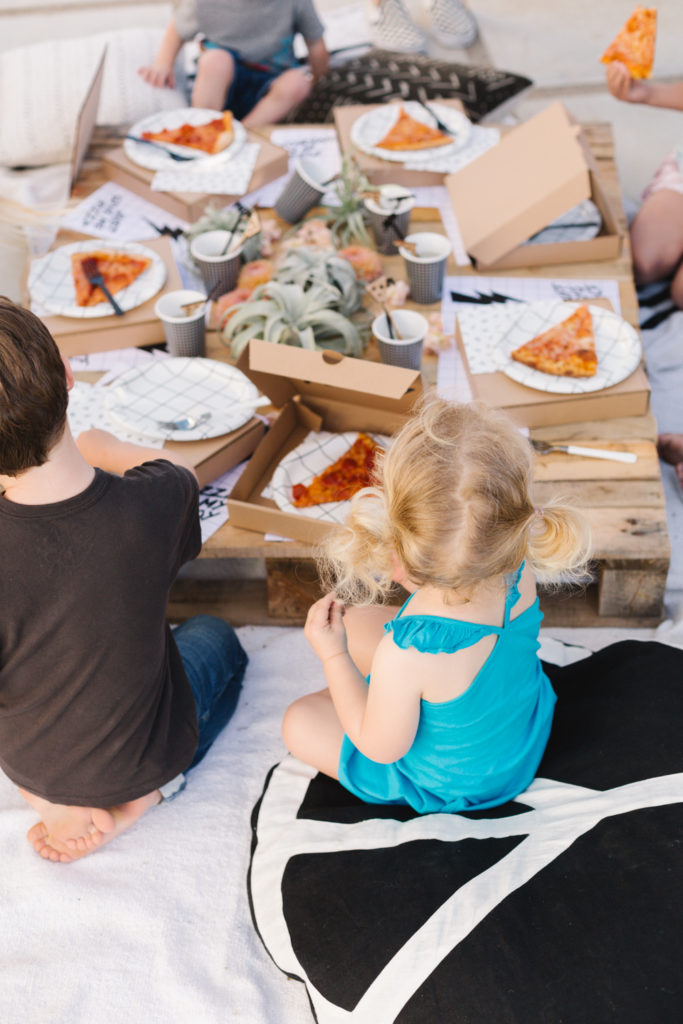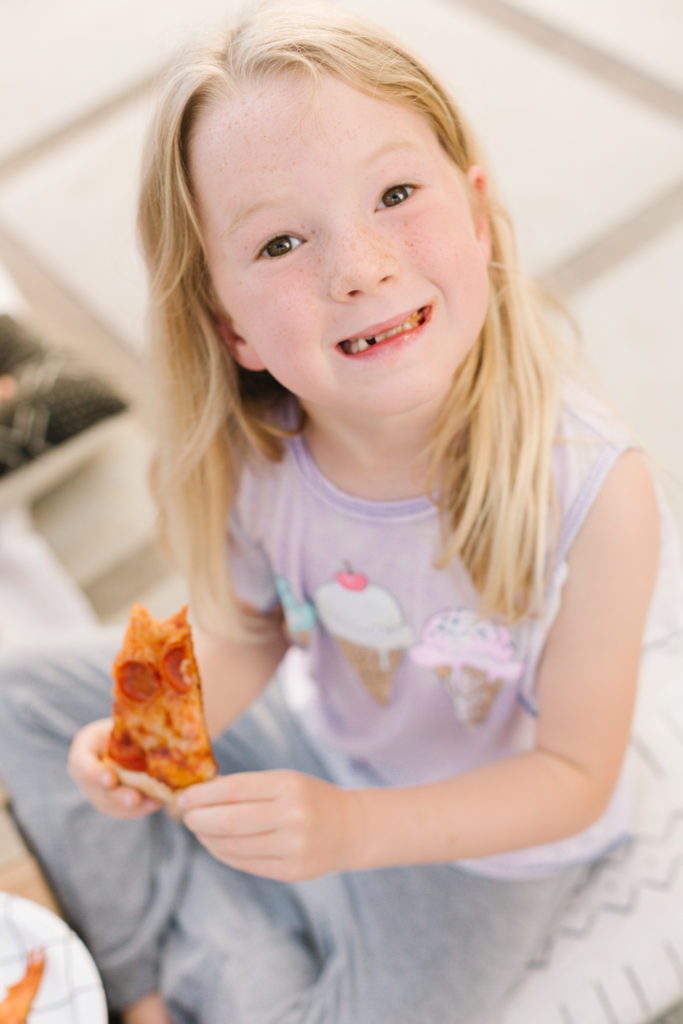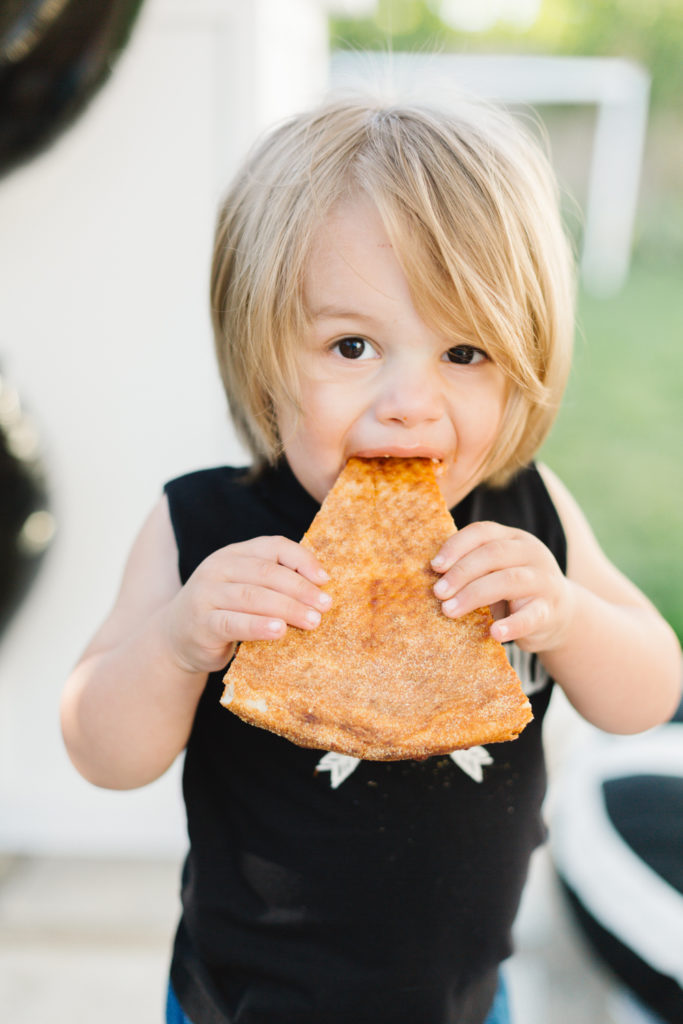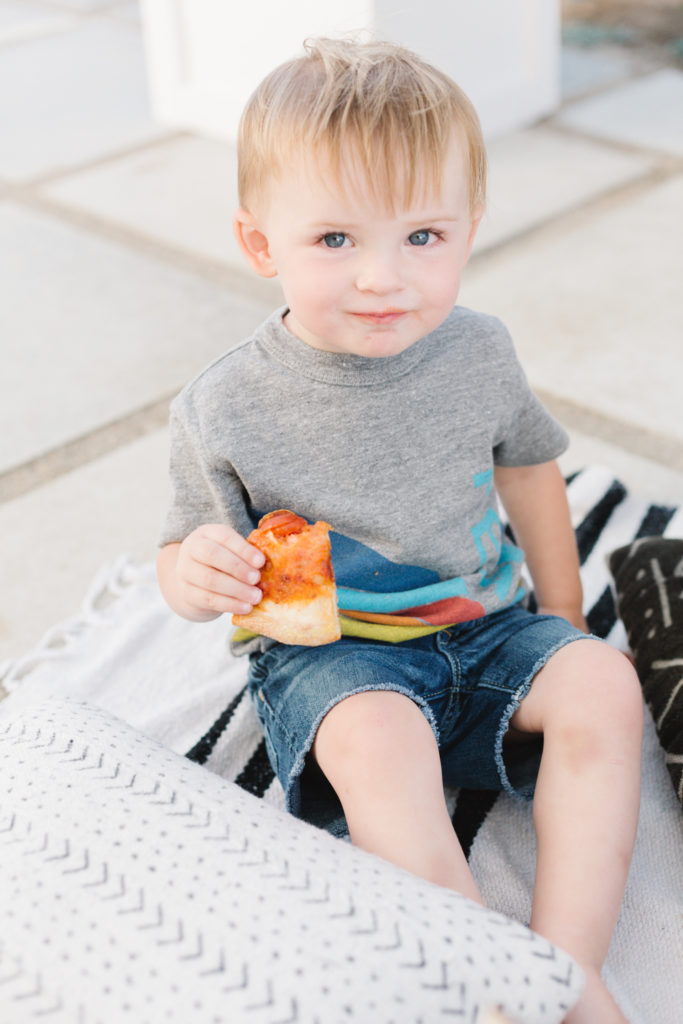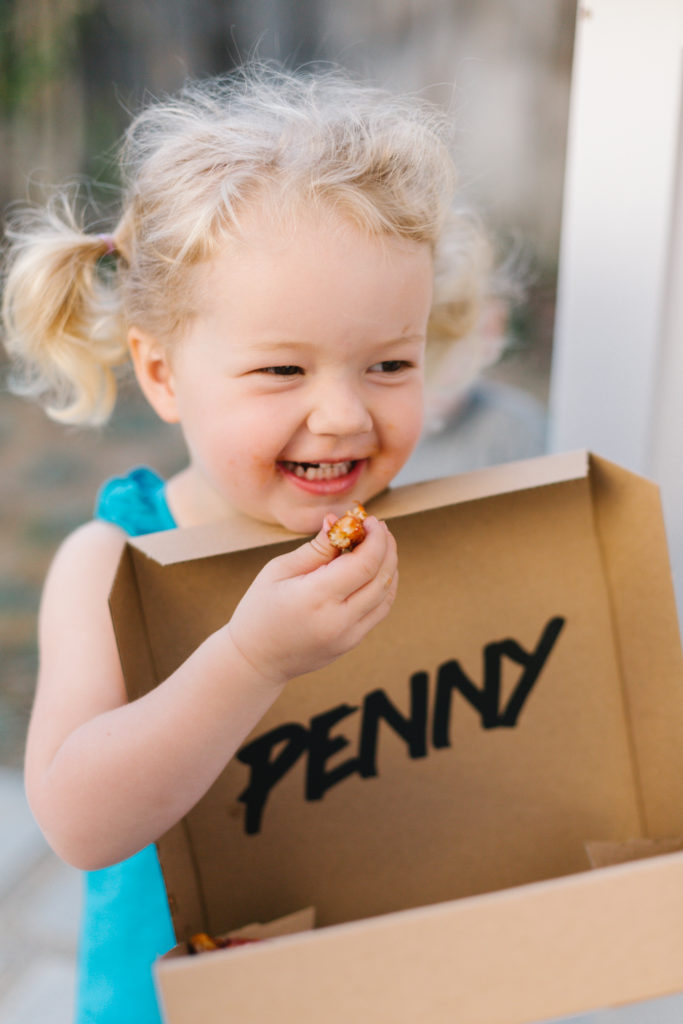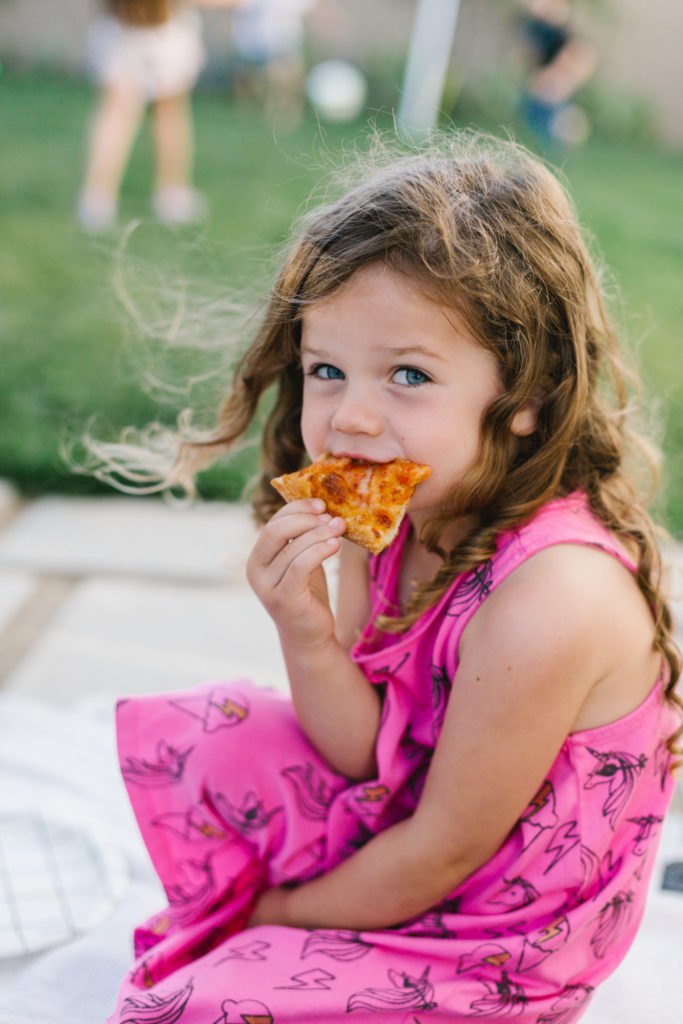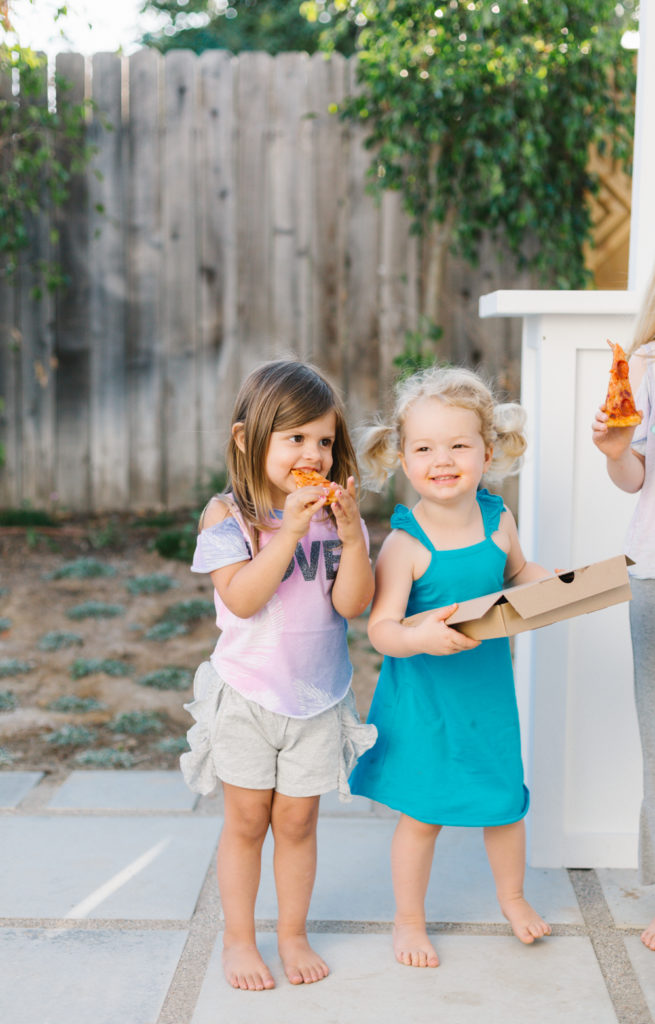 Pizza is my homeboy – 4 life!!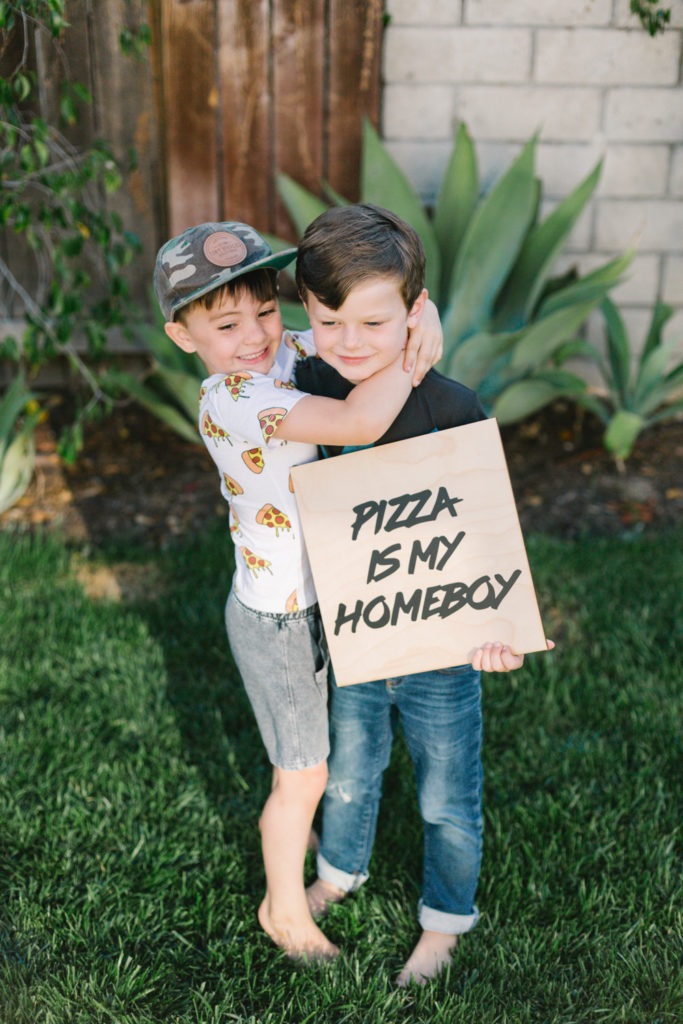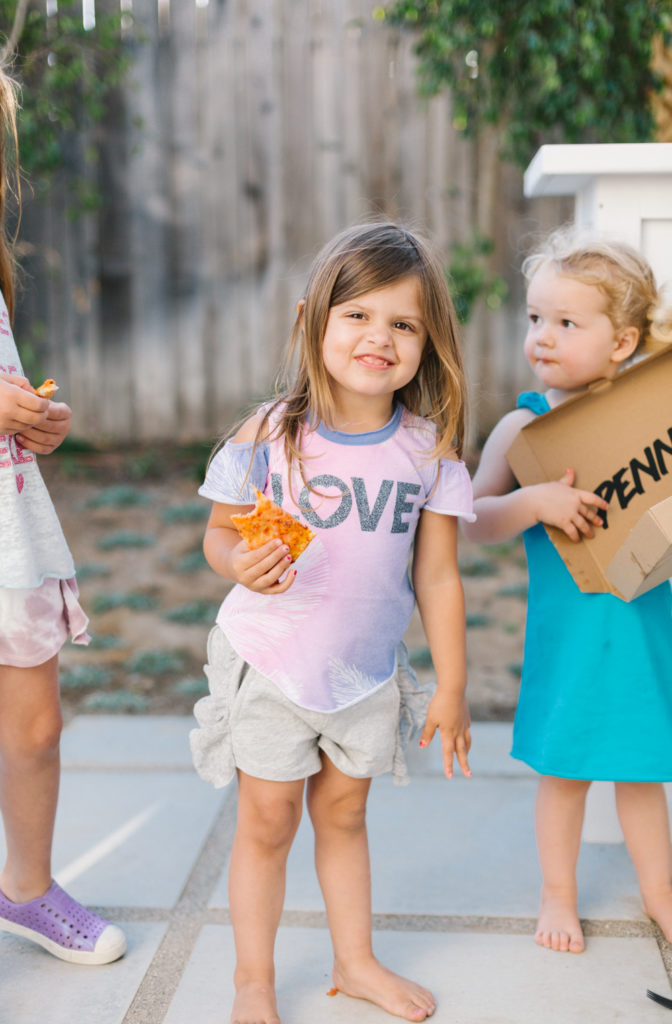 I know it's all about the pizza, but what about dessert?!  I'm in LOVE with these cookies from The Sweet Lemon Bakeshop!!  Her talent is insane….  We had pizza cookies and Rad & Yum cookies too!  Perfect little end to this indulgent night!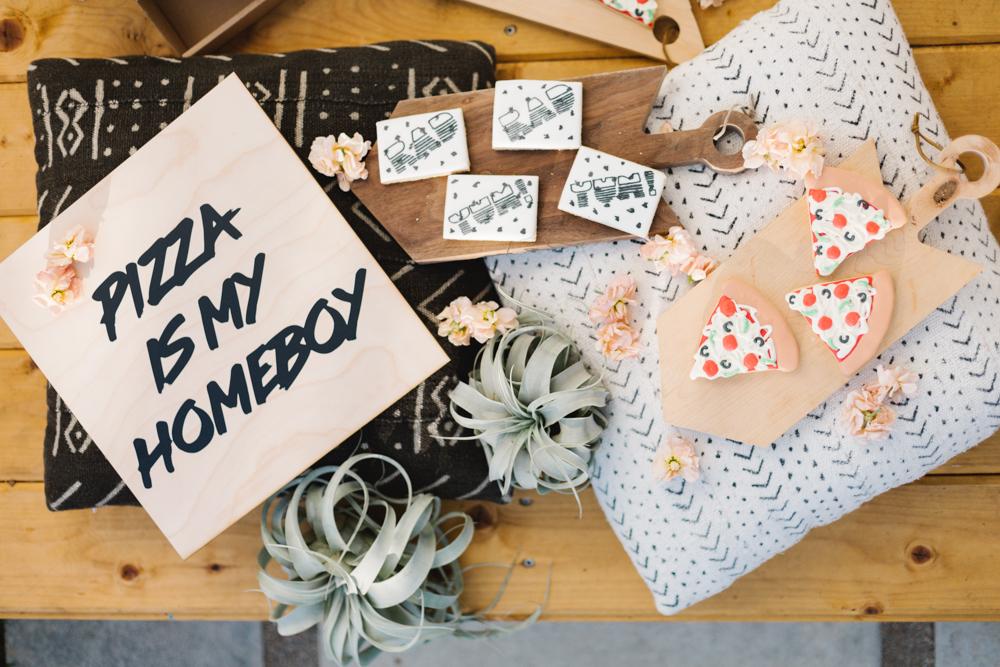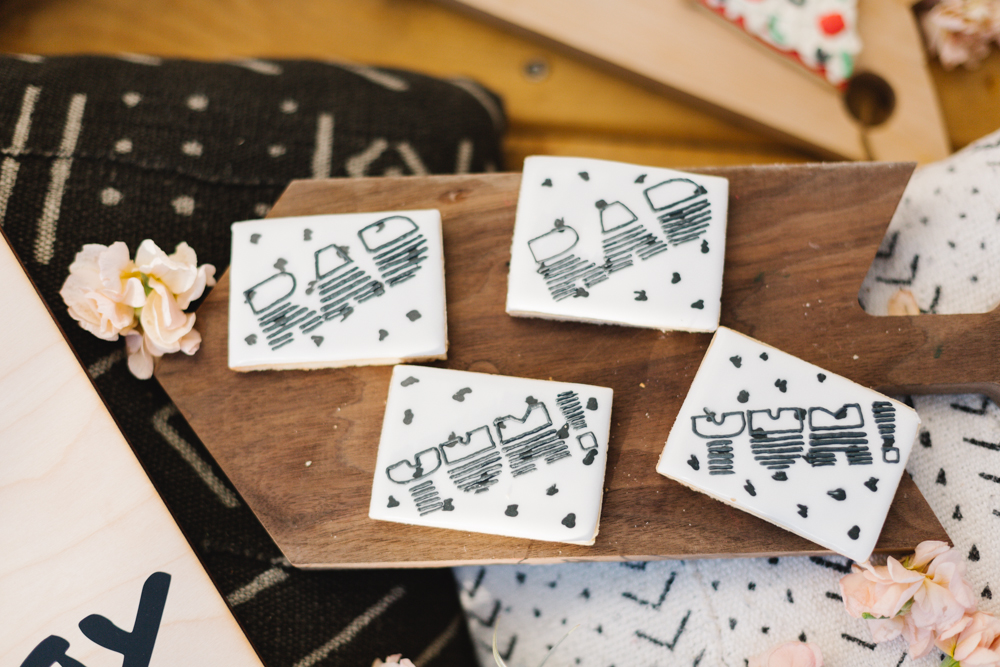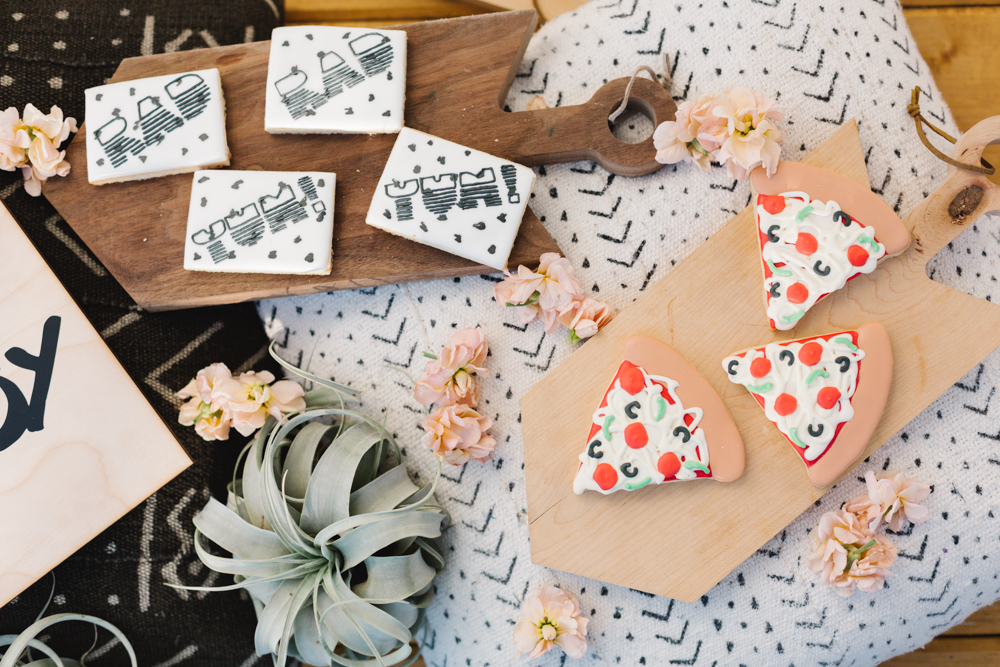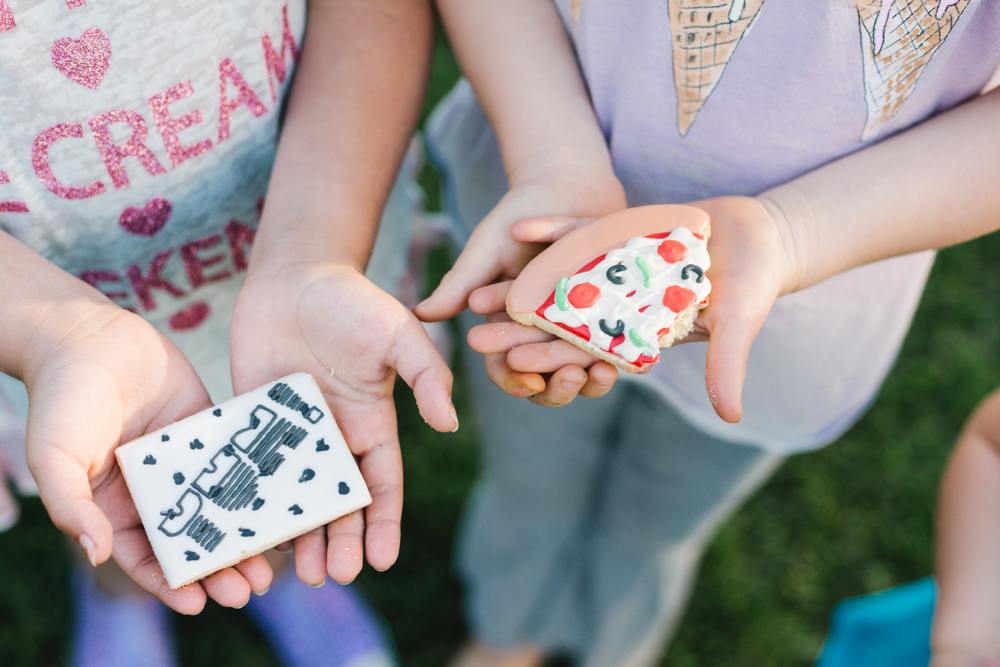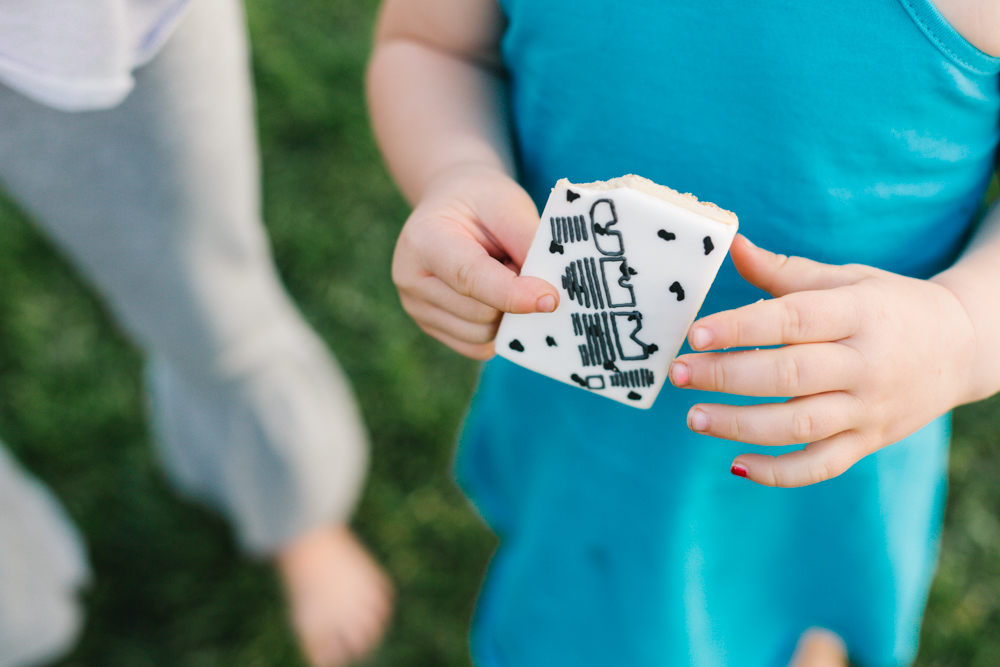 More balloon fun, because you can never have enough!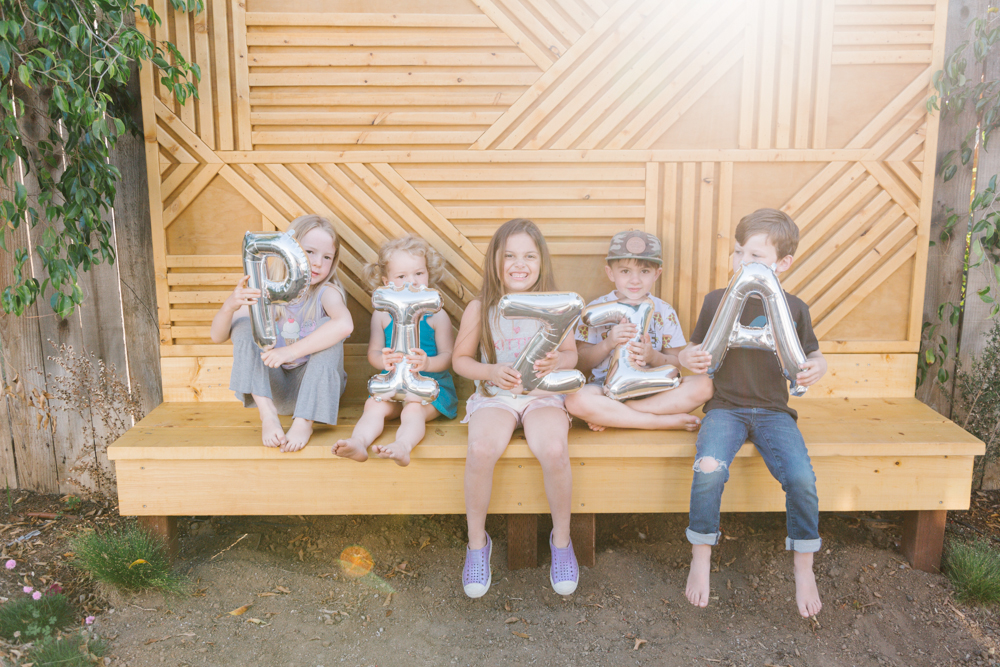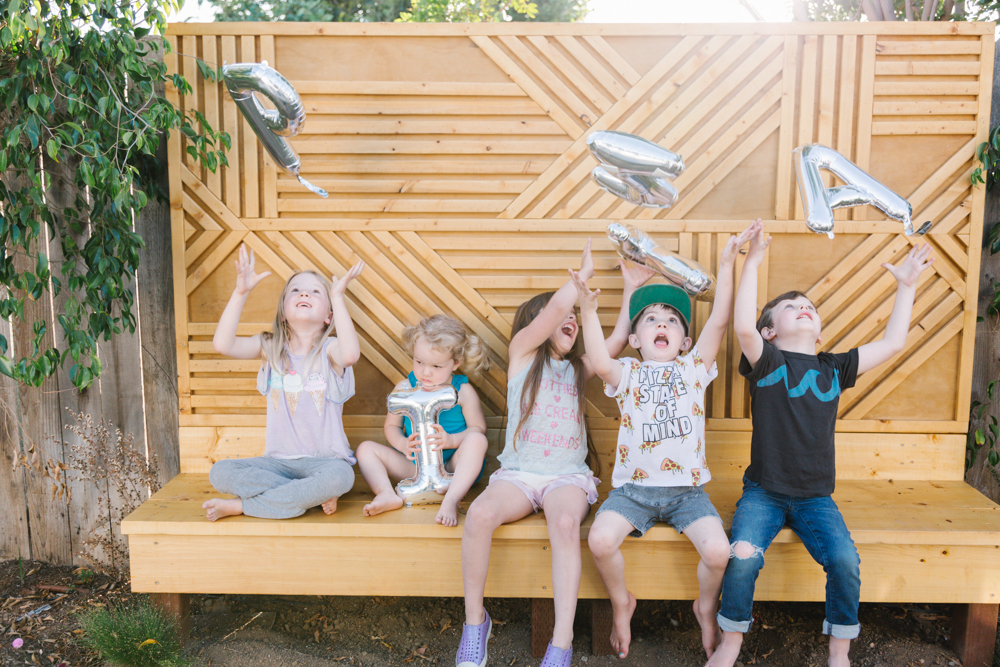 I had to end this post with Henry… Because we all feel this happy about eating pizza!!
xx
Jacquelyn