Have I got a beauty of a cocktail for you today! Tea is my number one favorite thing to drink, well besides wine of course. I drink hot in the morning, iced during the day, and right back at hot at night. It dawned on me one day, why not make a cocktail out of it? We have all the Beijos essentials here. Freshly brewed marigold tea, a perfect fall-flavored tea, combined with gin and champagne. Lastly, adorable infused marigold floral ice cubes. This fall cocktail is easy to go down and easy on the eyes. Looking for your next fall cocktail for entertaining? Here you go! Scroll down to get all the ingredients and directions.

Photos by Dayna Studios
---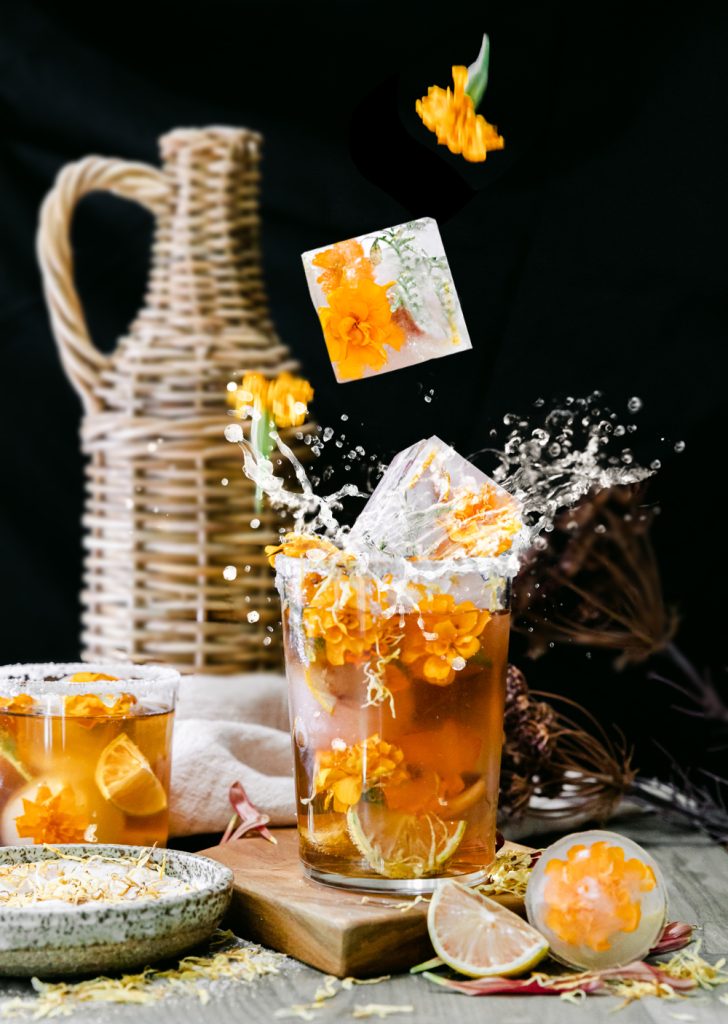 ---
MARIGOLD TEA COCKTAIL
serves: 1 cocktail
W H A T Y A N E E D
2 oz Marigold tea (brewed, cooled, and sweetened)
1.5 oz Gin
Champagne
Marigold edible flowers (for garnish and ice cubes)

Ice Cubes:
Marigold tea (brewed, cooled, and sweetened)
Water
Marigold edible flowers
B U S T   O U T
Ice cube trays
Cocktail shaker
---
I N S T R U C T I O N S
Brew the marigold tea. I like to make a big batch to be able to make multiple drinks and ice cubes, plus more for me during the day. Let's first make the ice cubes. Brew your tea, and let it cool. Then sweeten it to your liking. In your ice cube trays, place the flower's heads 1st and point at the bottom and sides. You can put any amount from one to as much as you can fit. Fill with half water and marigold tea. It is ok if the flowers float. Put into the freezer and let set overnight. I like to do this the night before I know I will enjoy these cocktails.

Beijos Tip: You can also spend time making batches and batches of ice cubes and storing them in the freezer so you have a batch always ready.

Now, its cocktail time. Take your cocktails shaker fill it with ice, and combine the tea and gin. Shake it up! Like really shake it! Take your glass and put in however how many you can fit. I like to do a coupe with one ice cube or a shorter glass with a couple of cubes. Pour the shaken gin and champagne into your glass, and top with champagne. Then add some marigold flowers to garnish!
---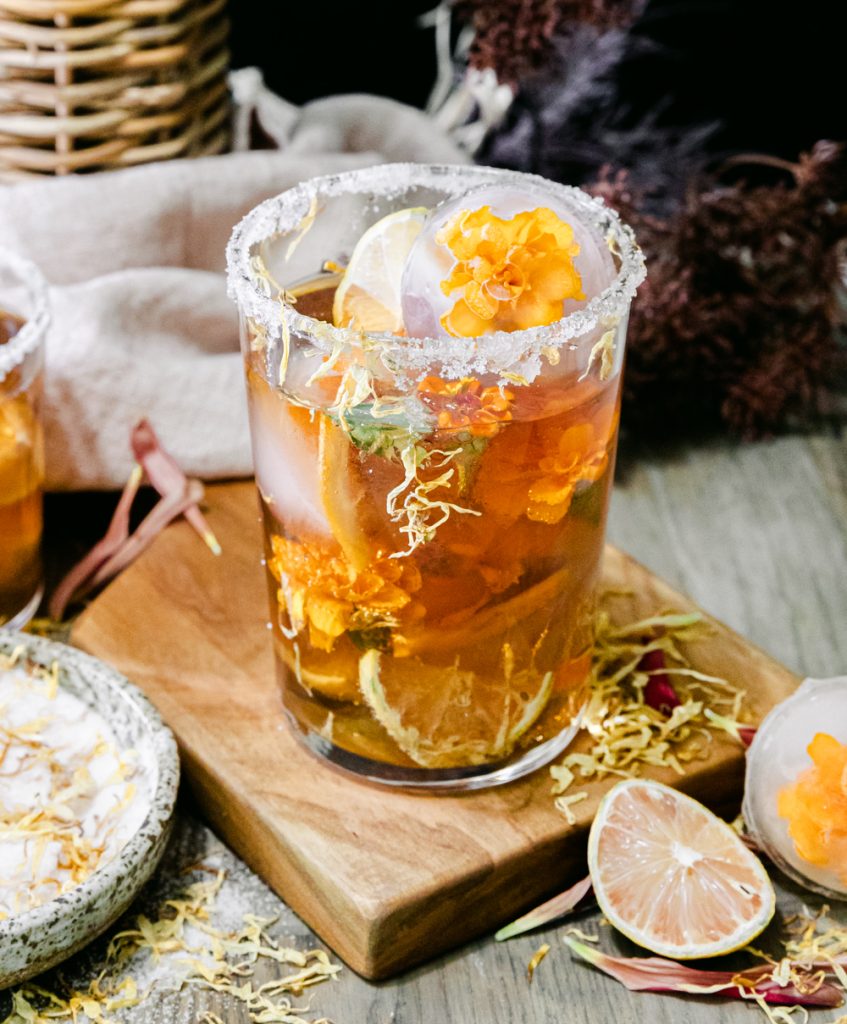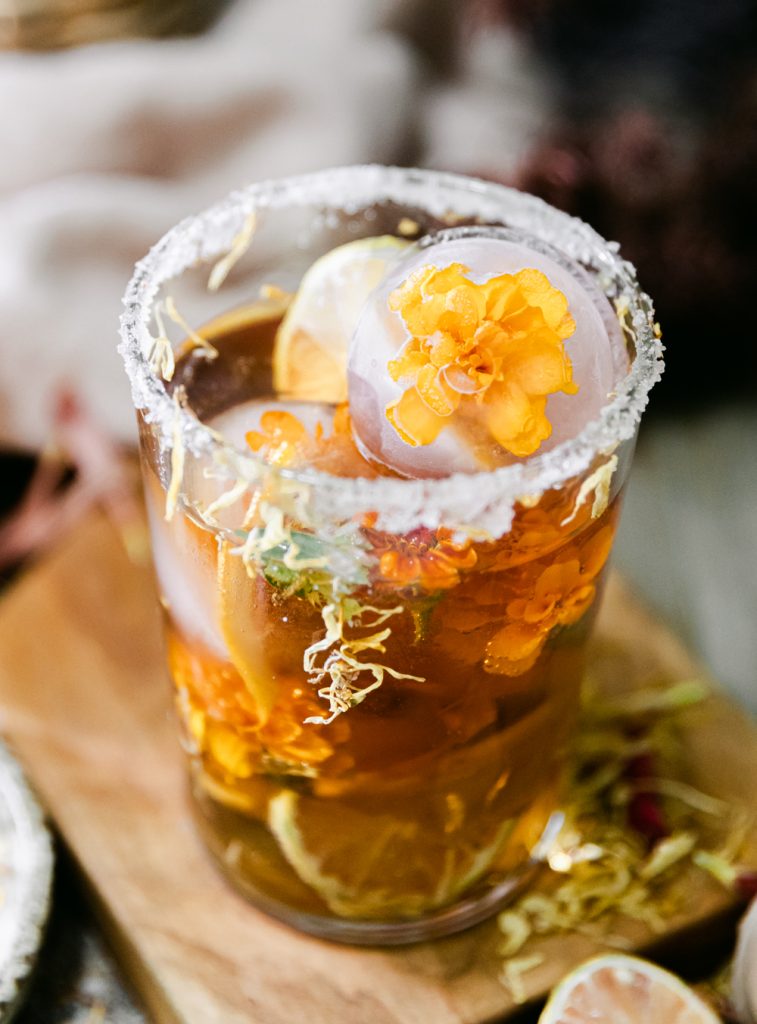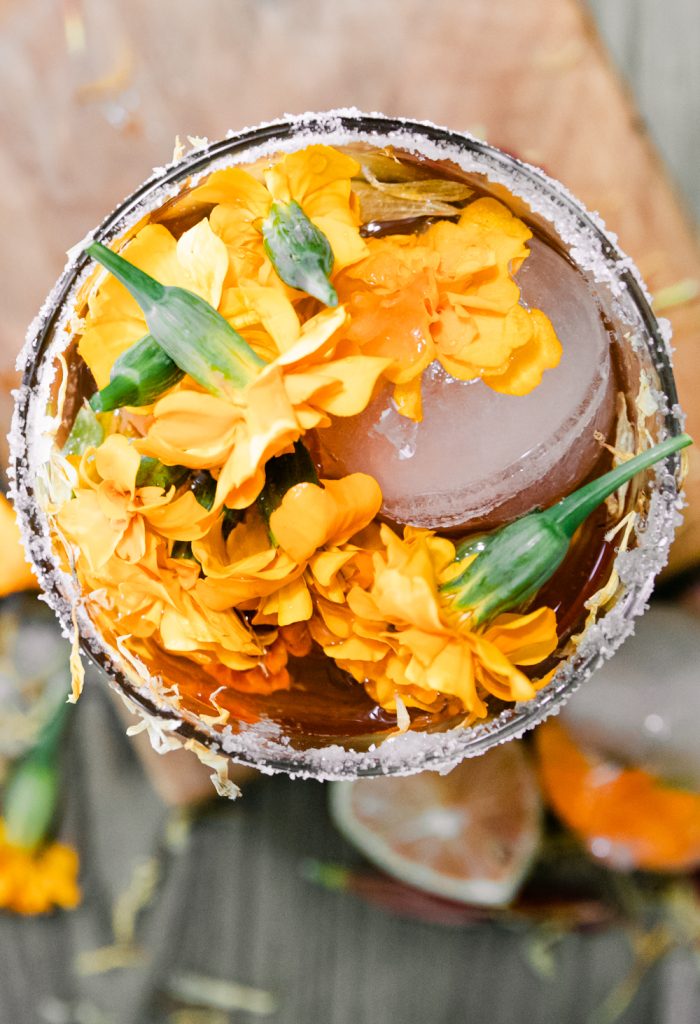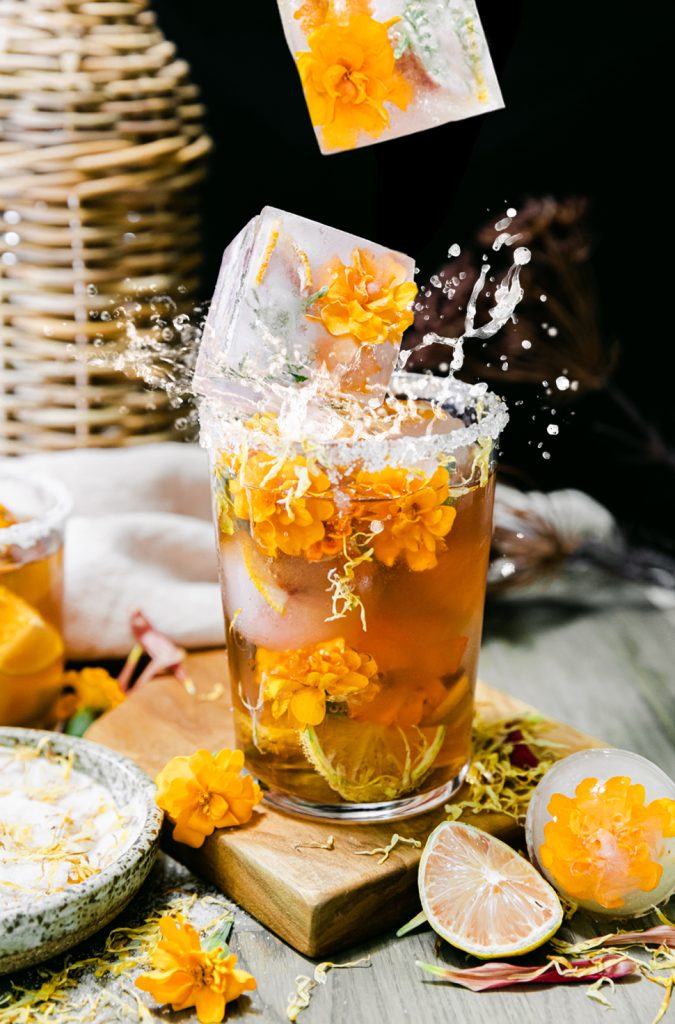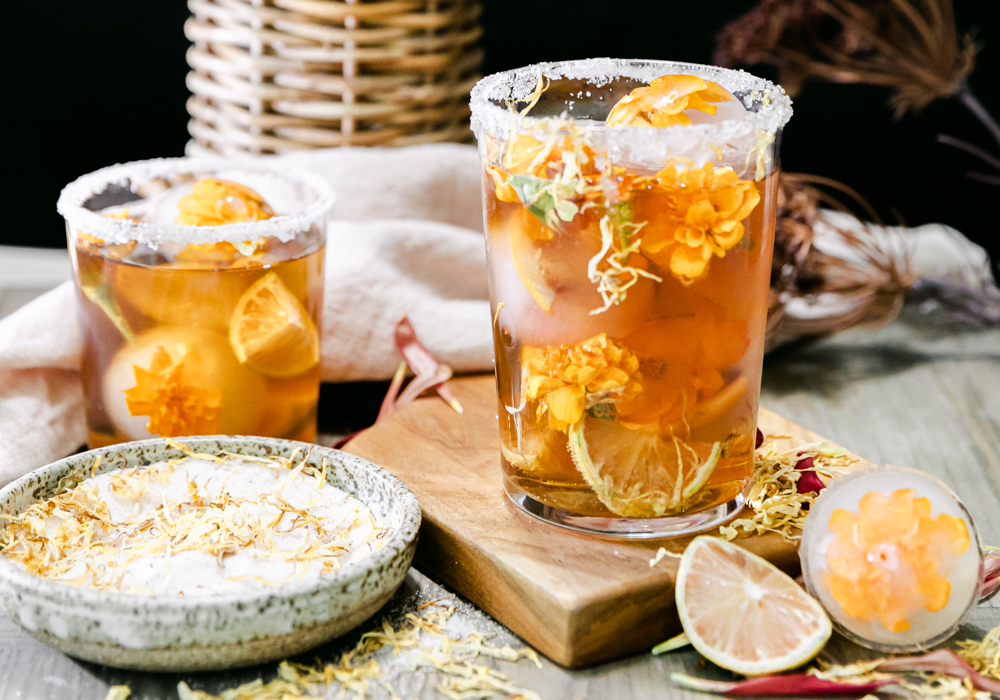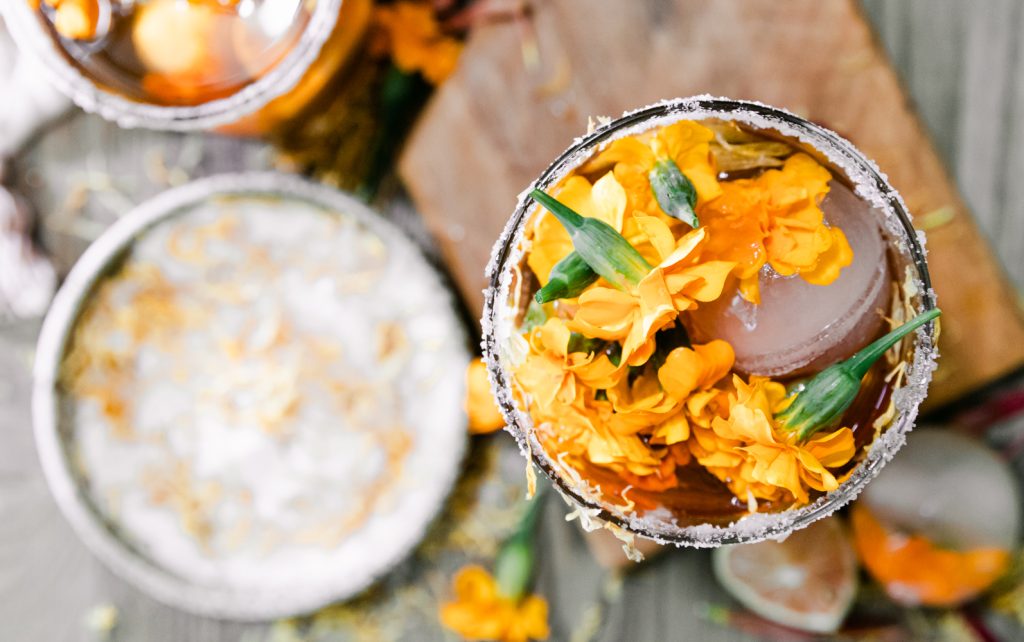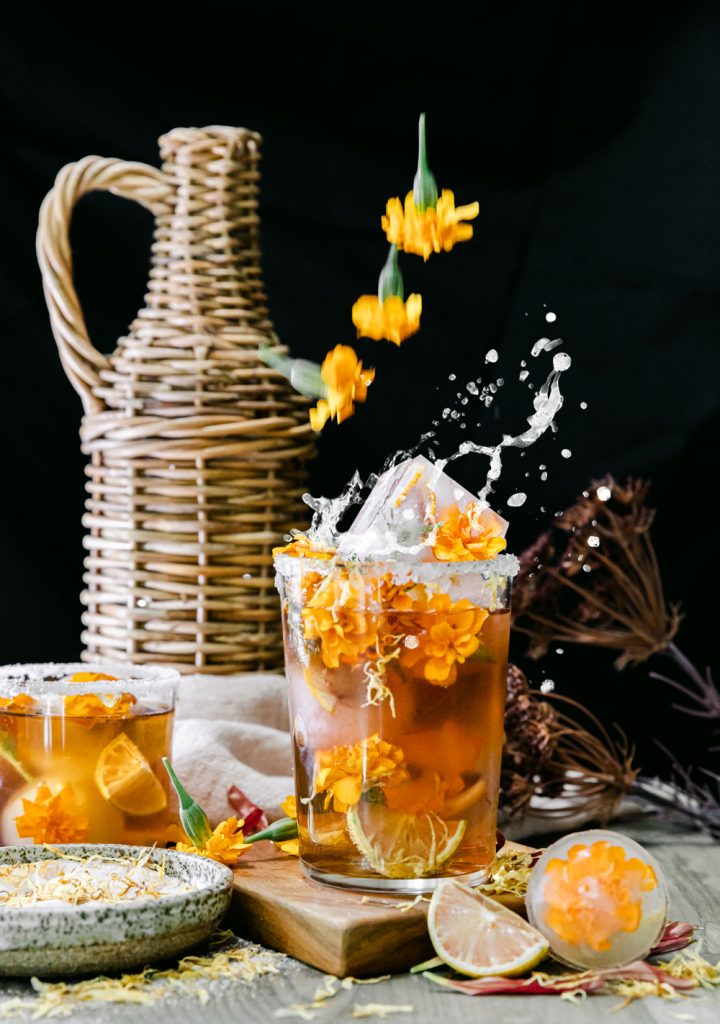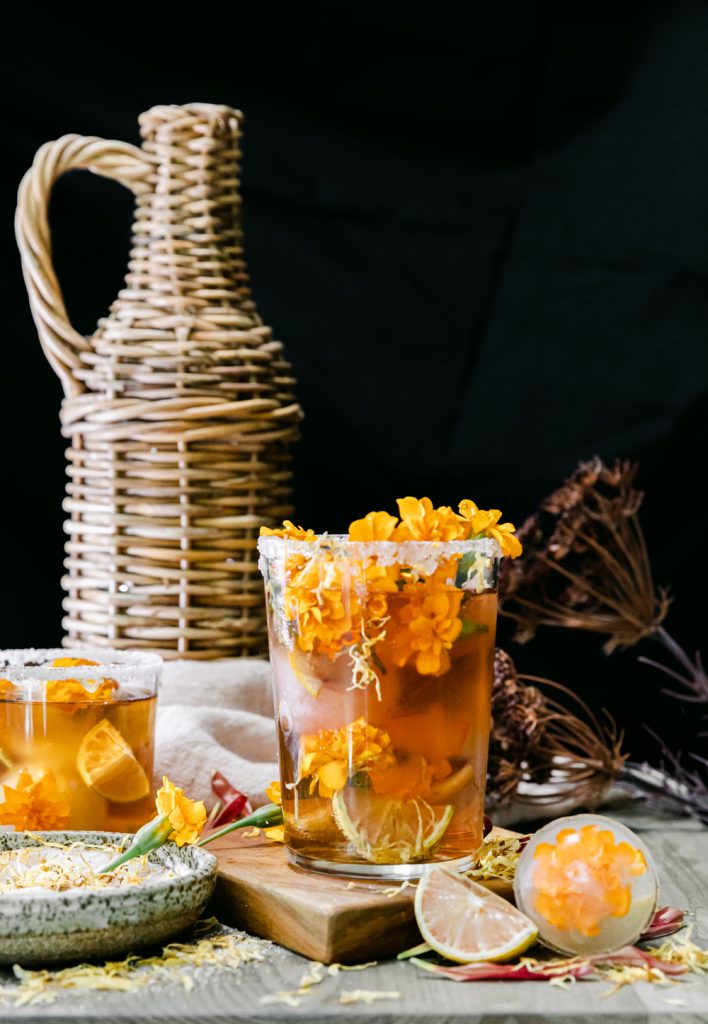 ---
B E I J O S B A R

xx
ABBY