It's that time of year!! Time for all of the Thanksgiving dinner parties – whether it be the real big day or a fun Friendsgiving beforehand! We always love to celebrate with our dear neighbors the Bernier's – yes, my friend Alison who is also our talented photographer. Our families gather together with a few other friends and we celebrate with a big feast! This year I used gorgeous items from Sur La Table for our table along with a kid's table – can't forget about them!! Plus we ordered the most delicious food from Greenleaf. All in all, it was the perfect Fall night for our families to enjoy! Keep scrolling to see all of the gorgeous photos from Alison Bernier.
We've also made it extra easy for you! Shop all of the items I used from Sur La Table here!!!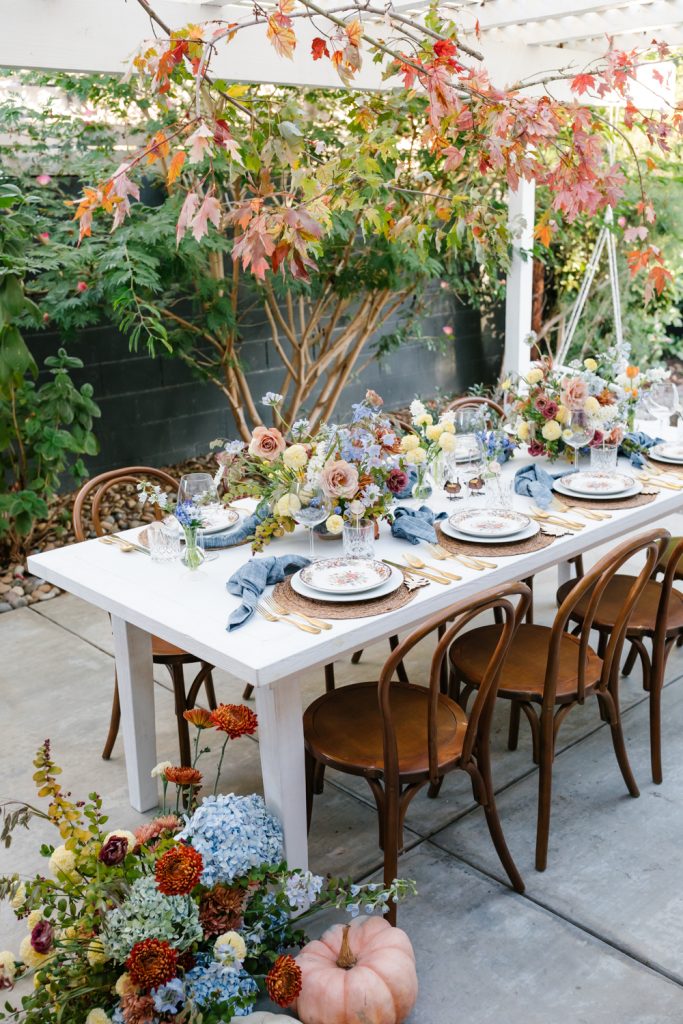 Gathering our little neighborhood gang together called for a pretty invitation from Poppy Jack Shop! She handled all of the pretty details and cute ones too for the kiddos! I styled it all with Not Just in Novels on this lovely mat from Chasing Stone.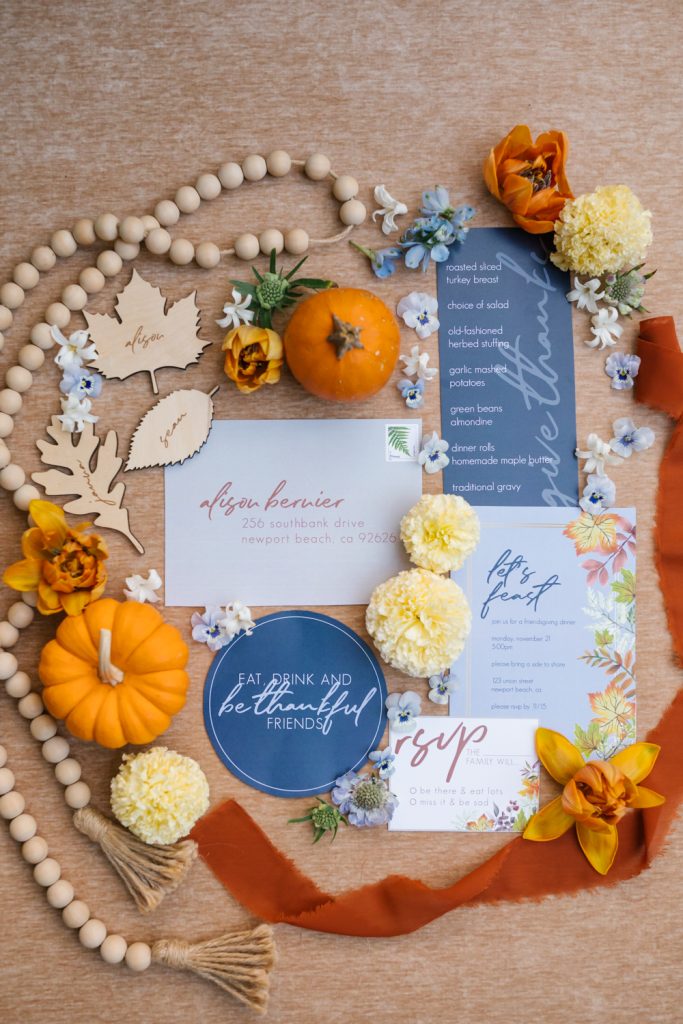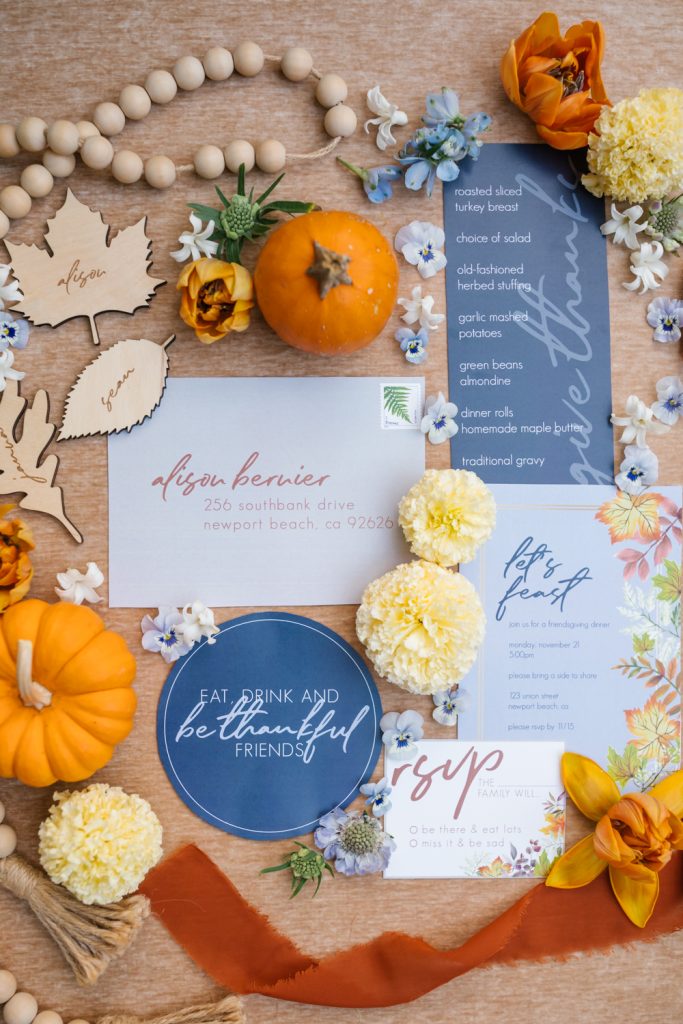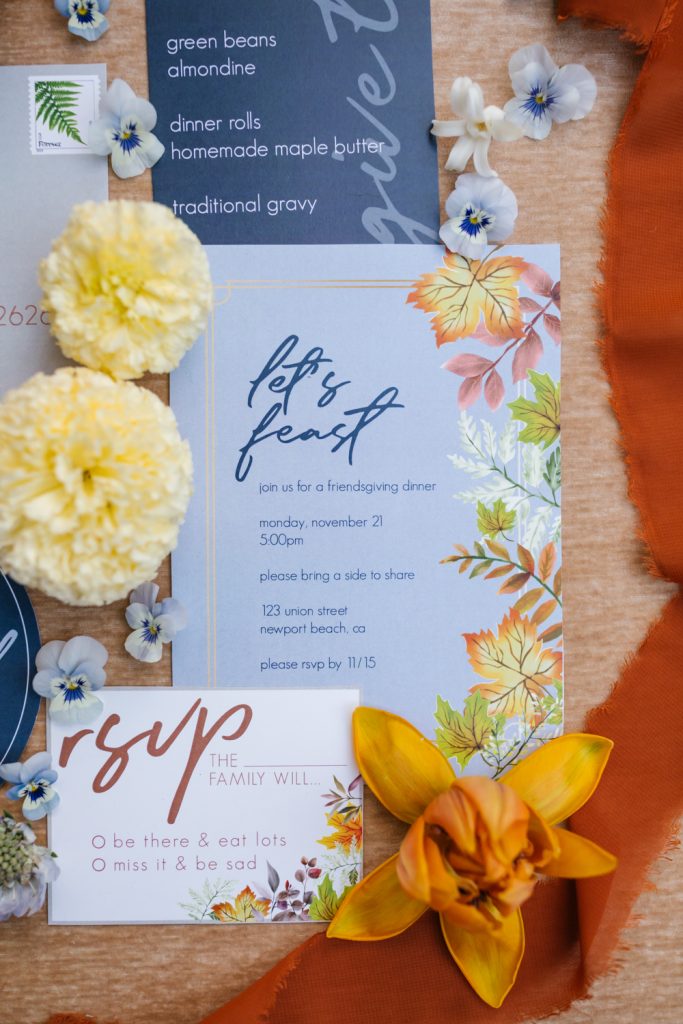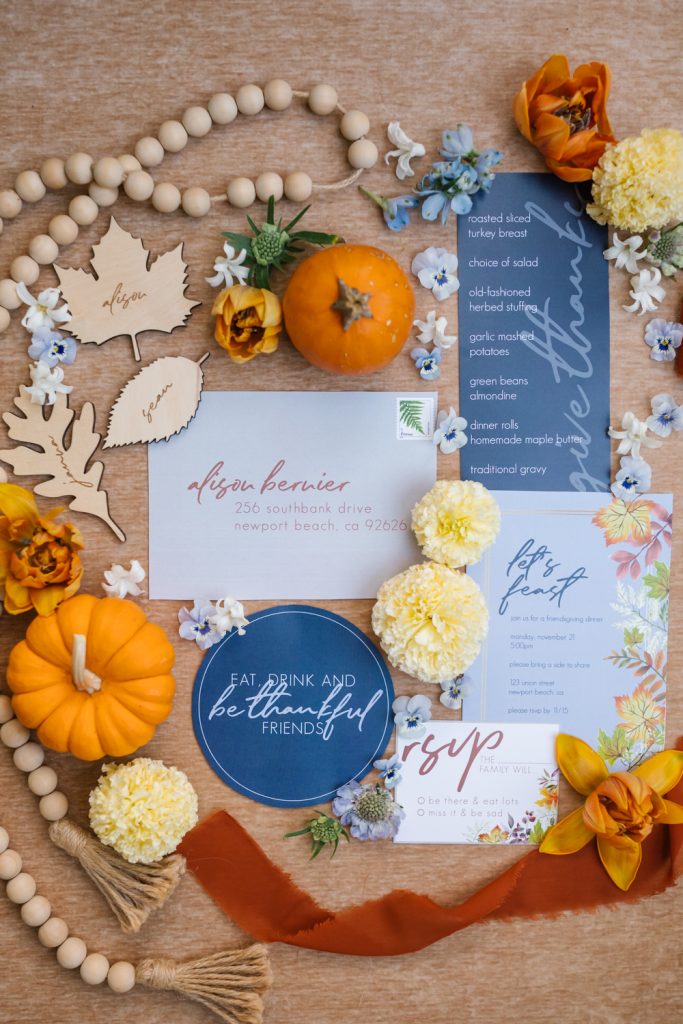 I started styling my table with basics, I love to have every day pieces like these chargers, gold flatware, and white plates that I can spruce up with fun additions for any theme or holiday. Sadly, Sur La Table is sold out of my salad plates (they are so pretty!) but they have these great options here and here that are equally amazing.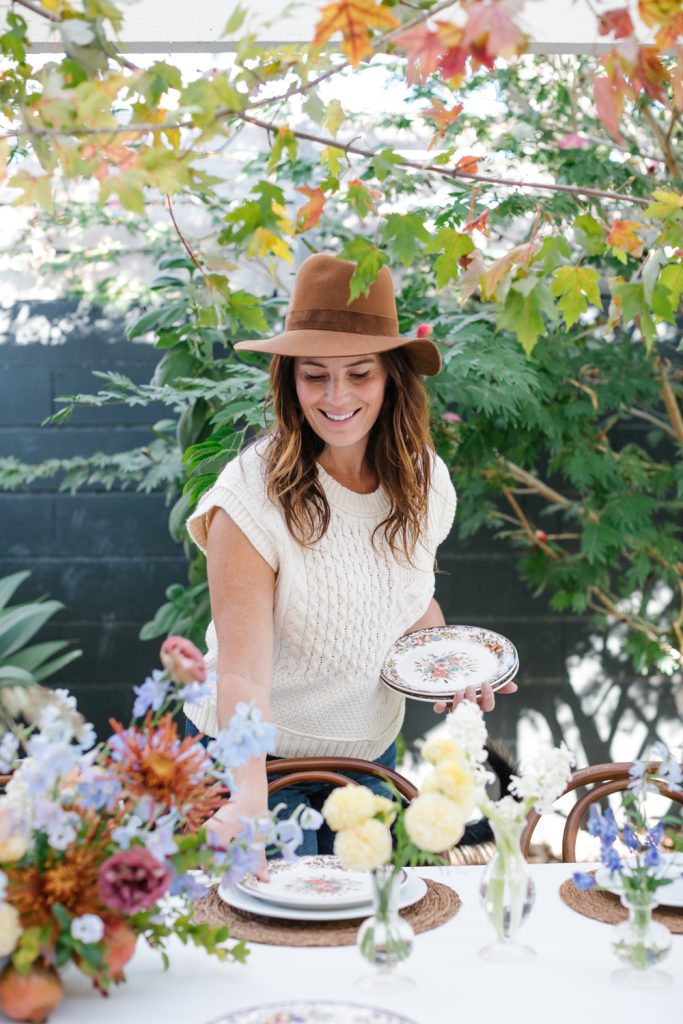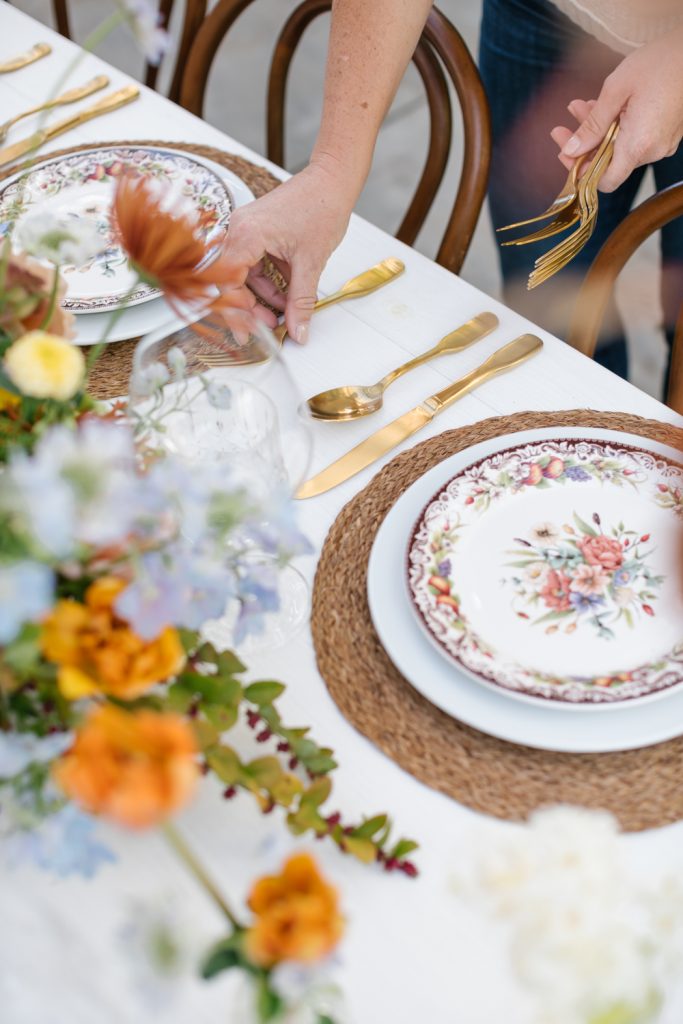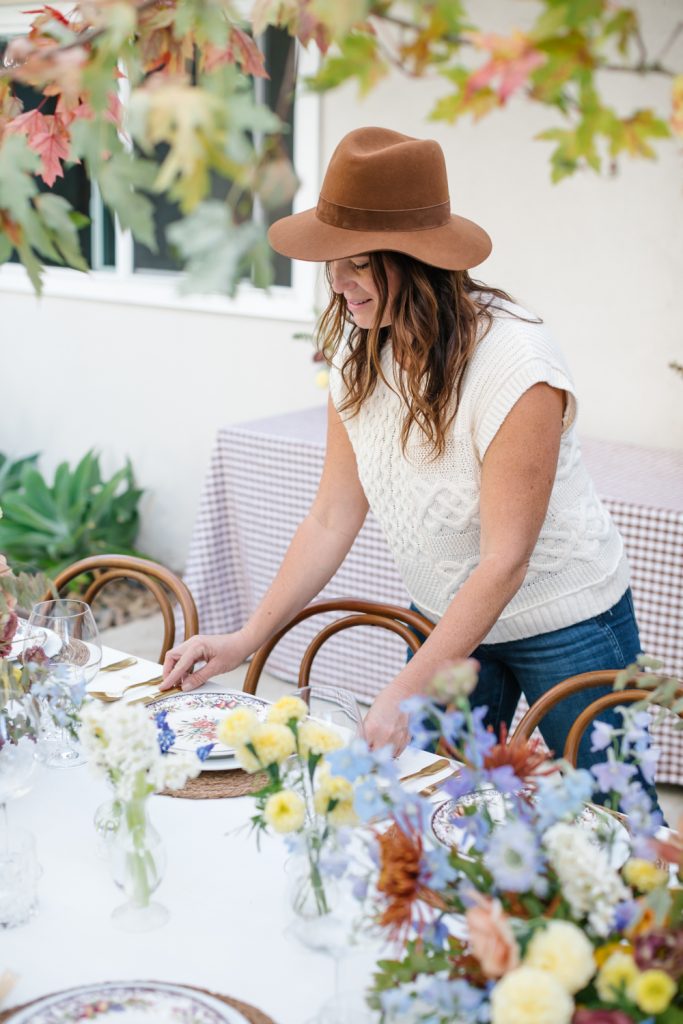 Once you add everything else – voila! You have the prettiest table around! I loved adding a touch of blue with Sur La Table's chambray napkins. That blue with the warm Fall colors is really breathtaking. I also used their pretty red wine glass along with their rocks glass to complete the table.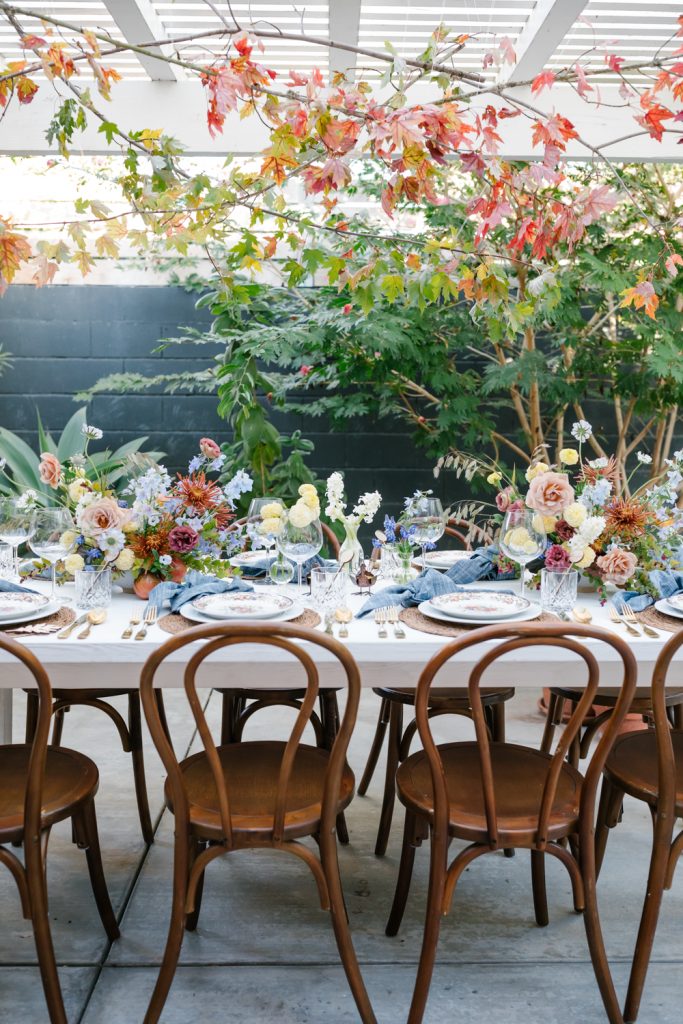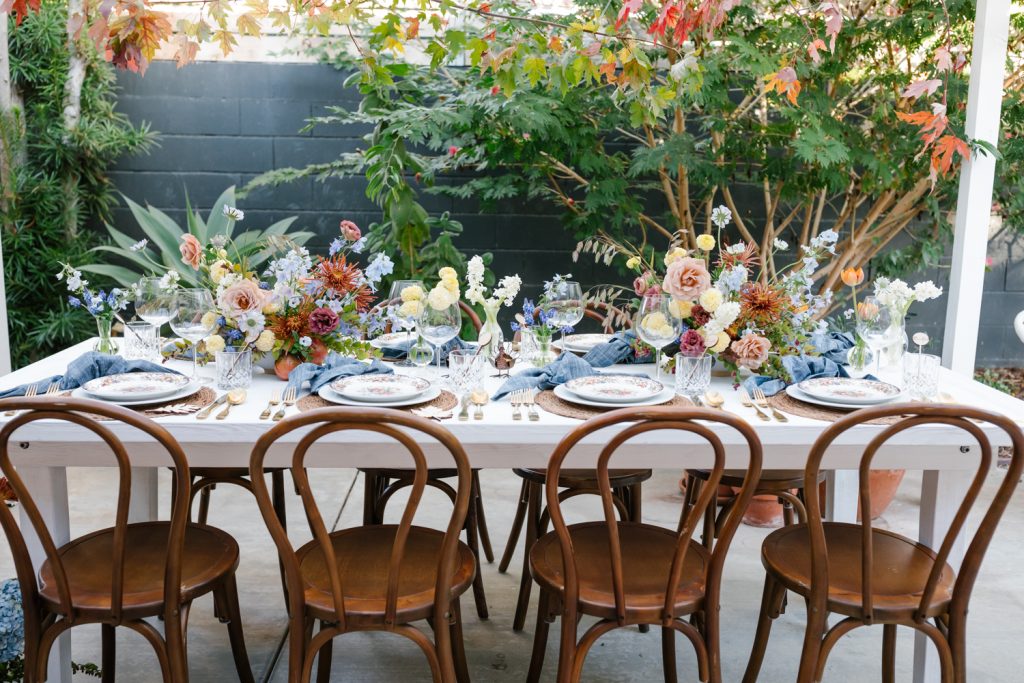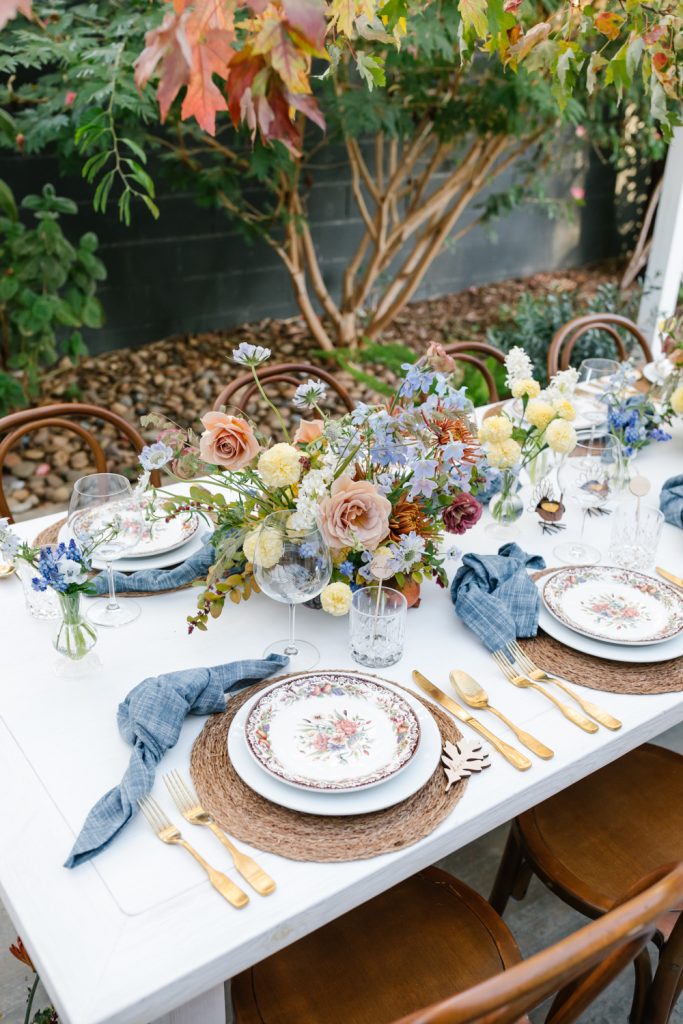 Lush florals with fall foliage along with pumpkins are always my go to for Thanksgiving! Not Just in Novels created the most beautiful arrangements for out tablescape in our gorgeous color scheme. I can't forget about the gorgeous table and chairs that complimented it all so well from Sweet Salvage Rentals as well!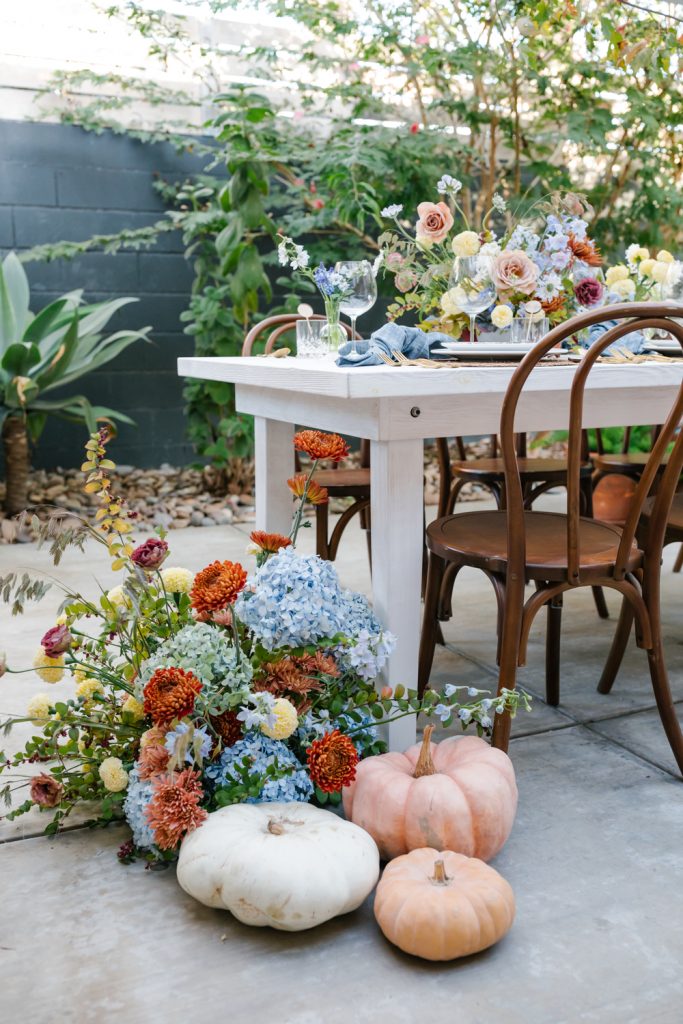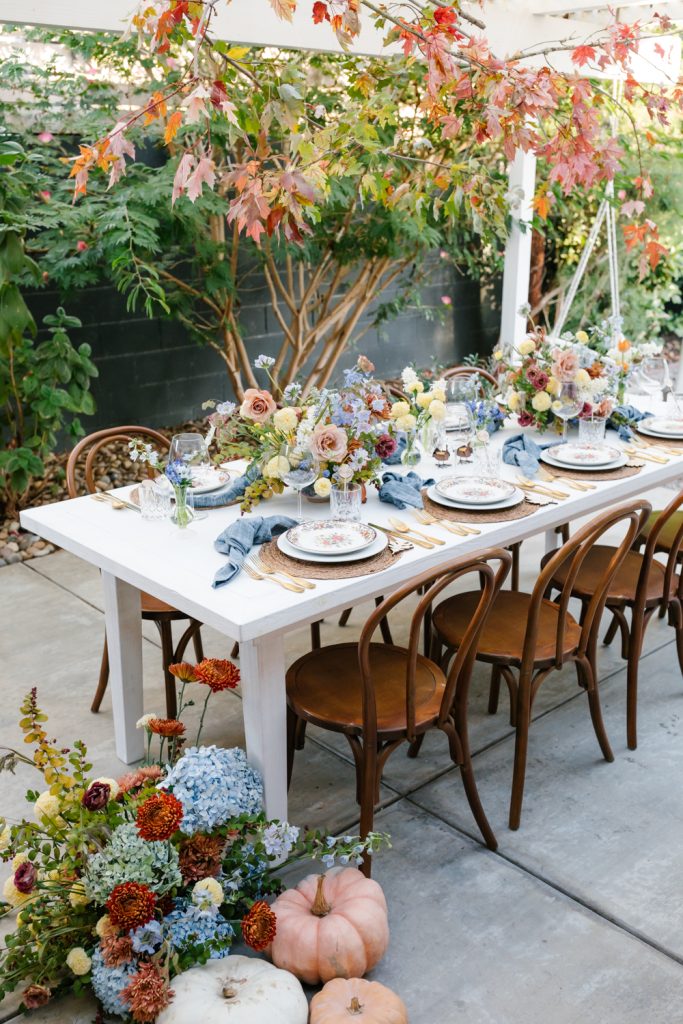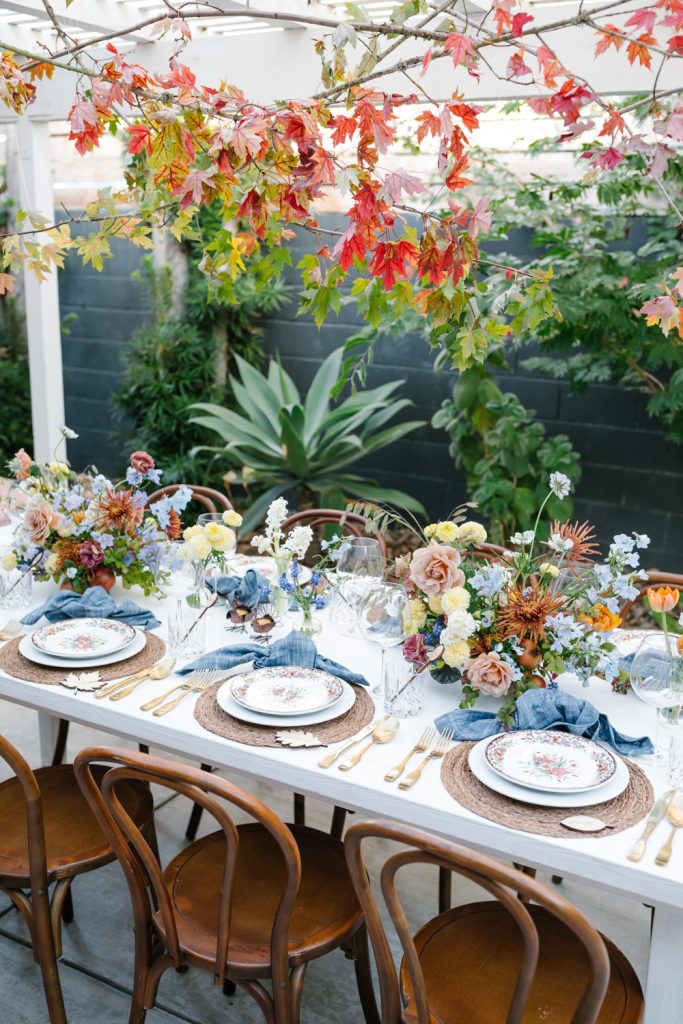 I adore this place setting!!! And how cute are those place cards & stir sticks that Poppy Jack Shop created?!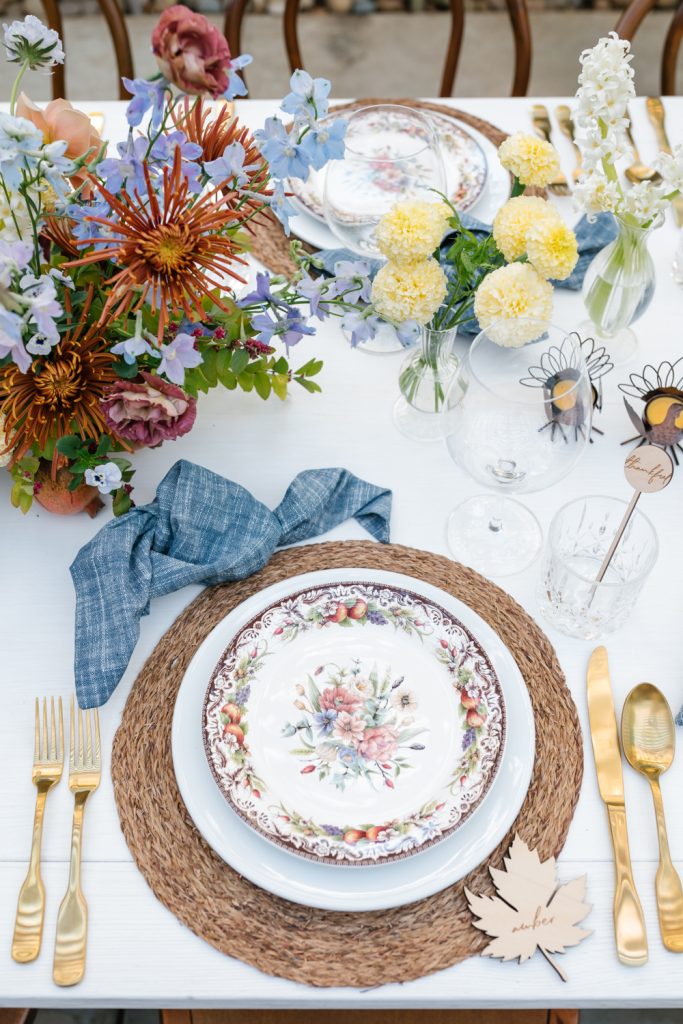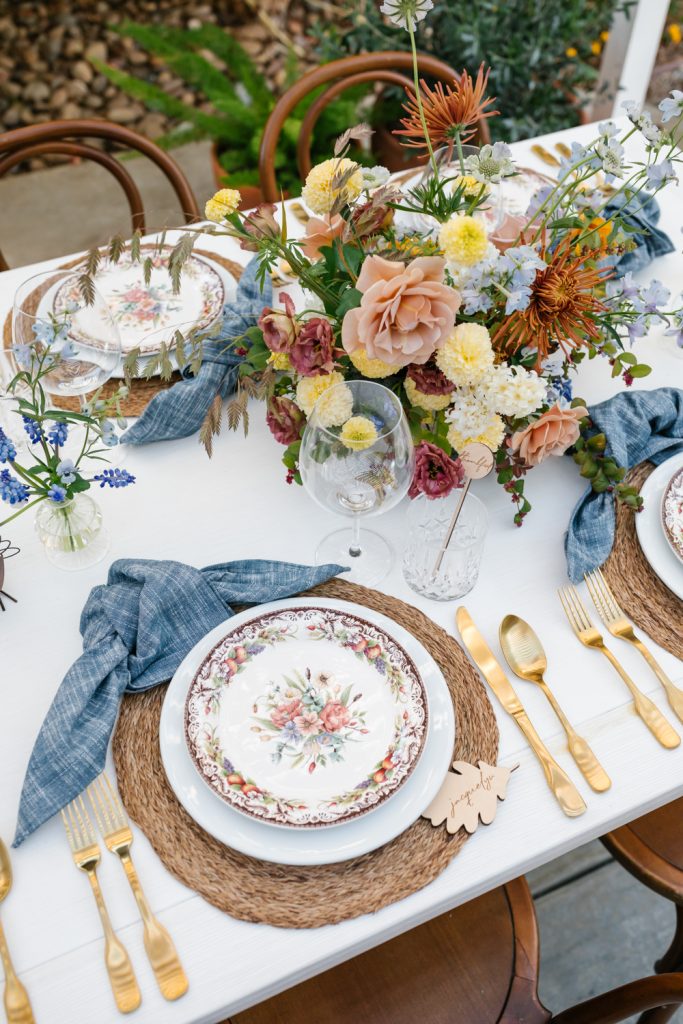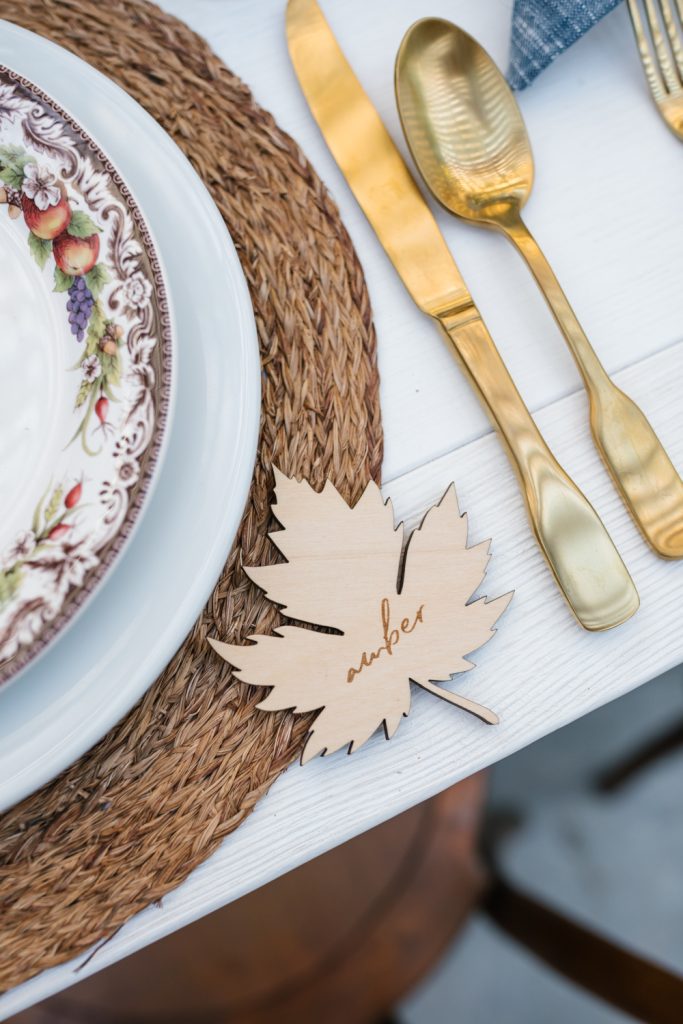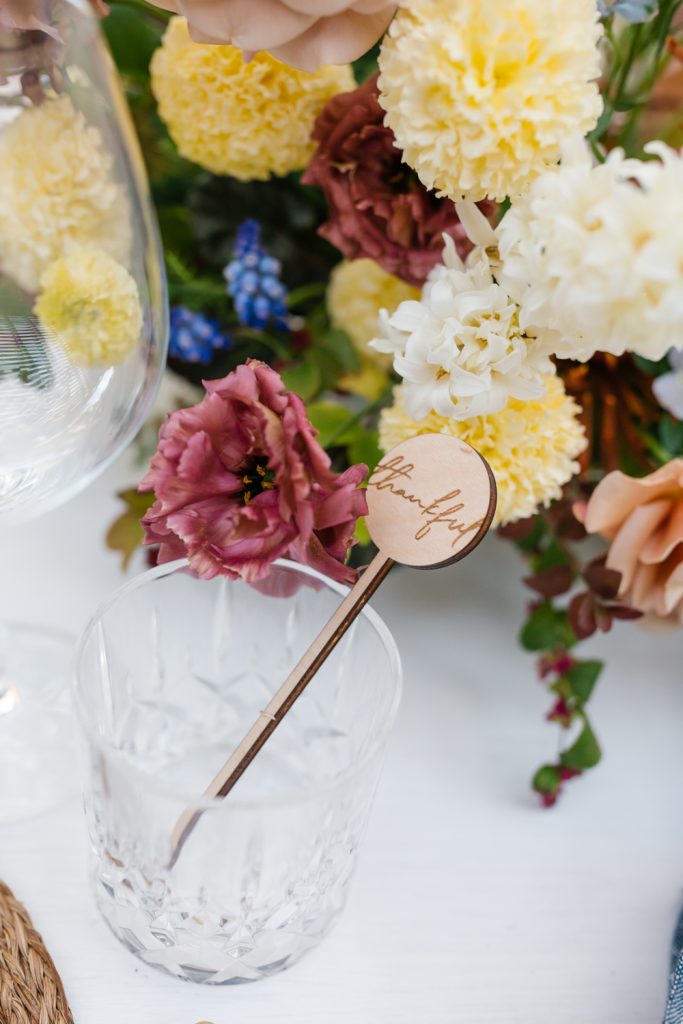 And those stunning florals! I can't get enough!!!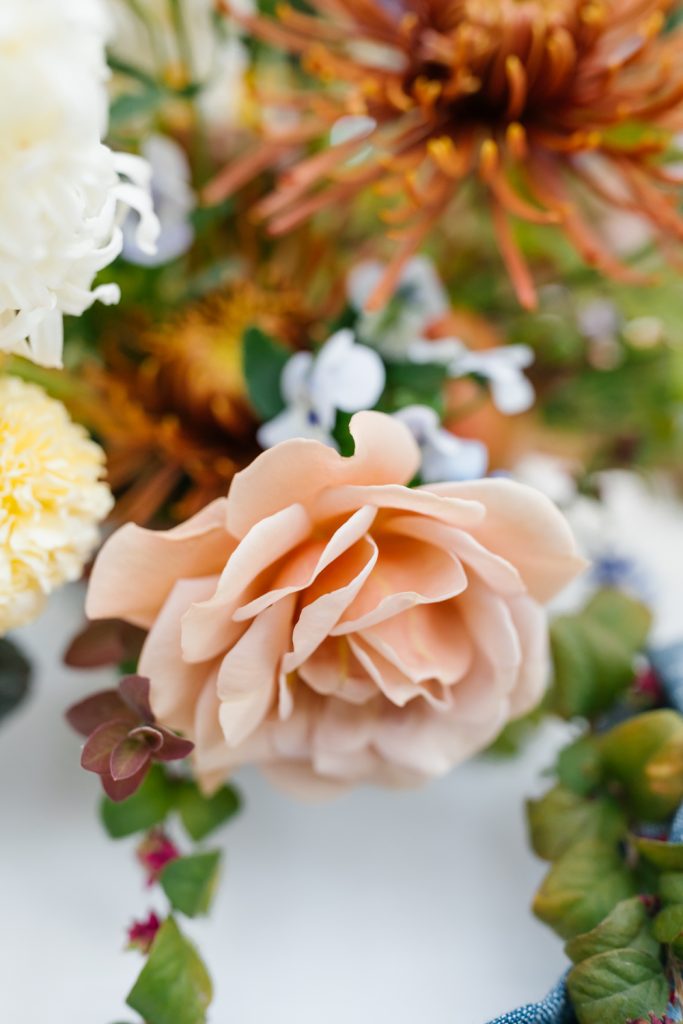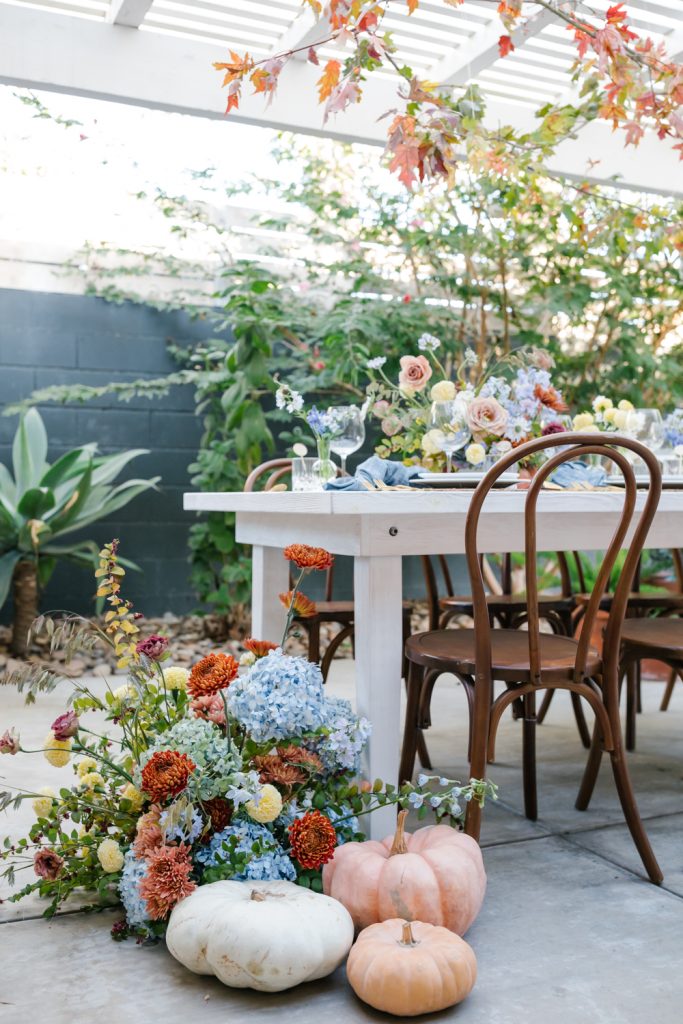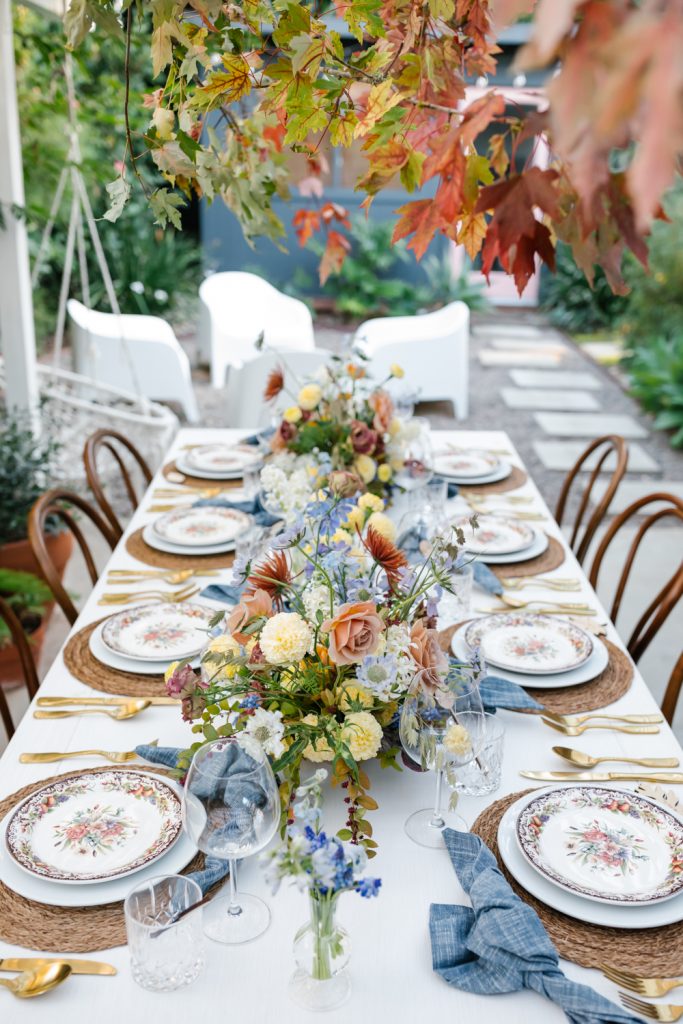 This is Thanksgiving heaven!!!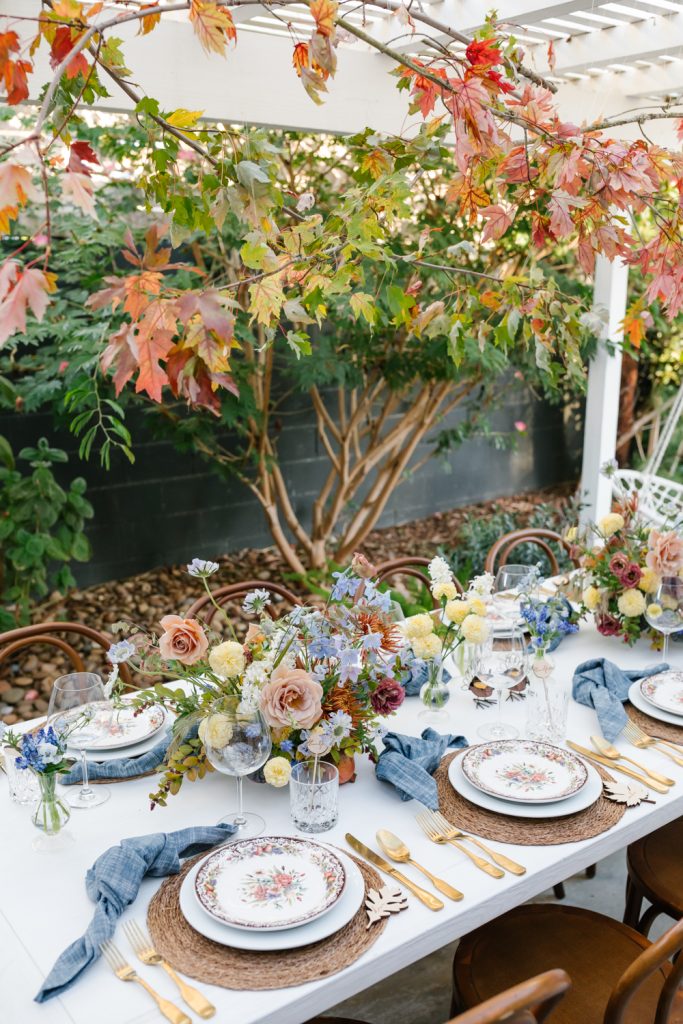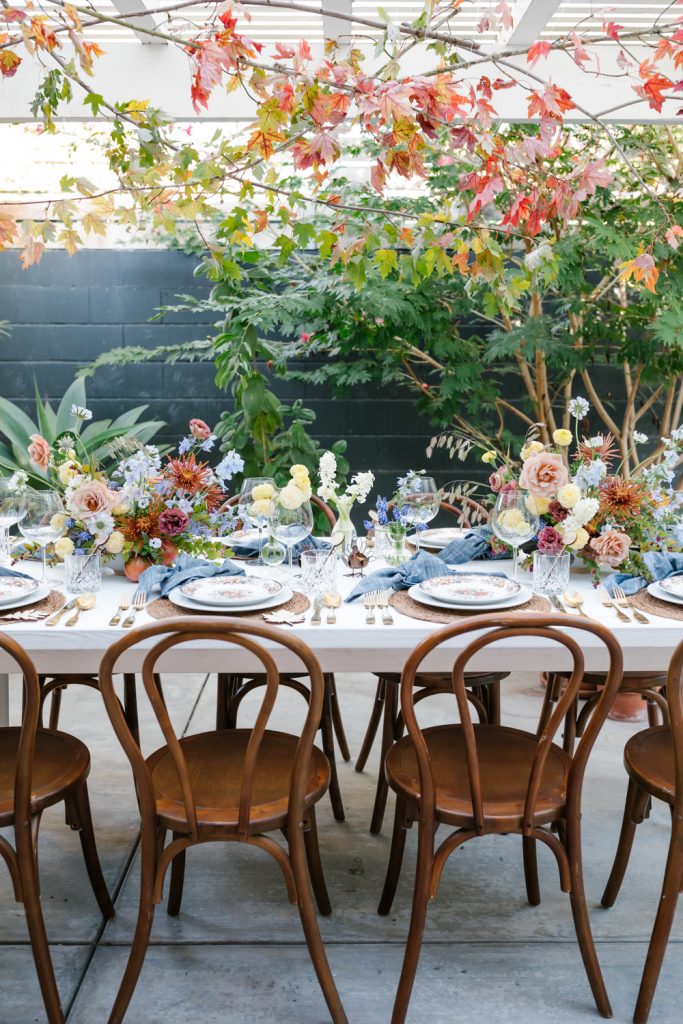 When I saw that Sur La Table had an adorable kid's selection for Thanksgiving I jumped at it immediately! The kids need a pretty set up too! We placed their table a little further away and made it extra adorable! From the perfect rentals c/o Sweet Salvage Rentals, the sweet little plates and glassware to coloring pages and poppers! These kids were in for a fun time!!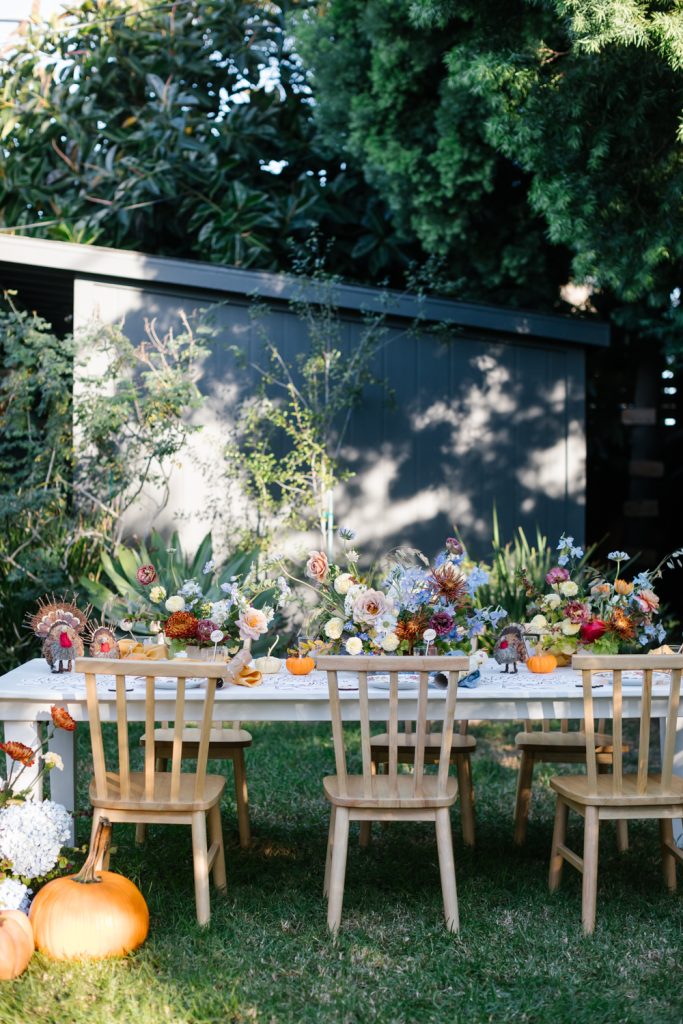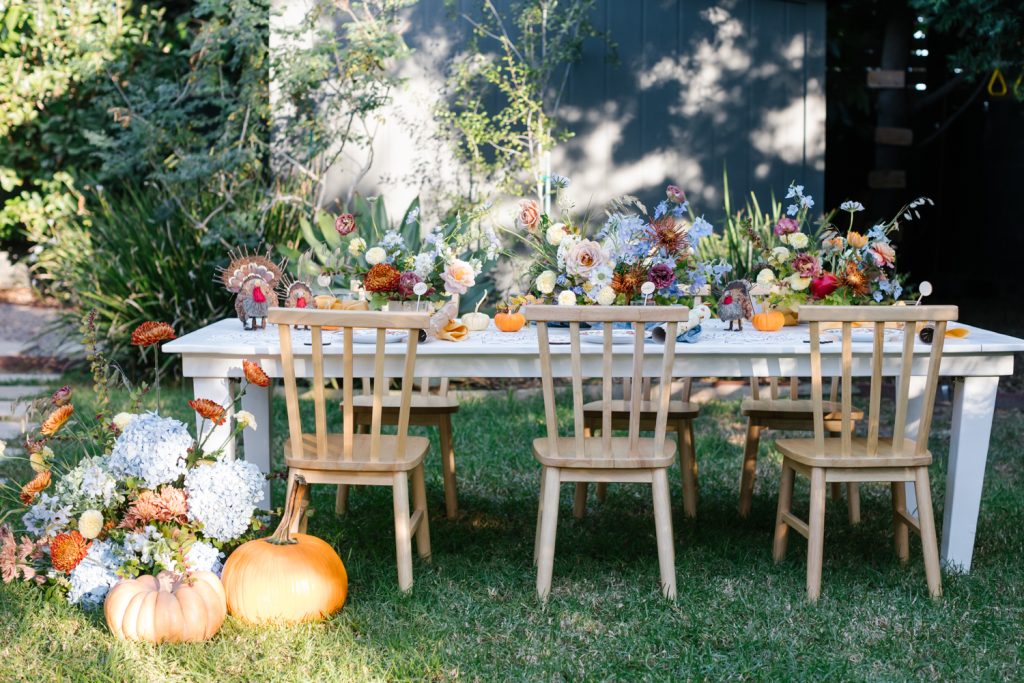 There's a few of our cute kiddos! There are 7 all together but a few were at practices while we took photos. But my little Cruz go to be a ladies man with Penny, Jordan, and Olivia! Having neighbors who are friends is just the best!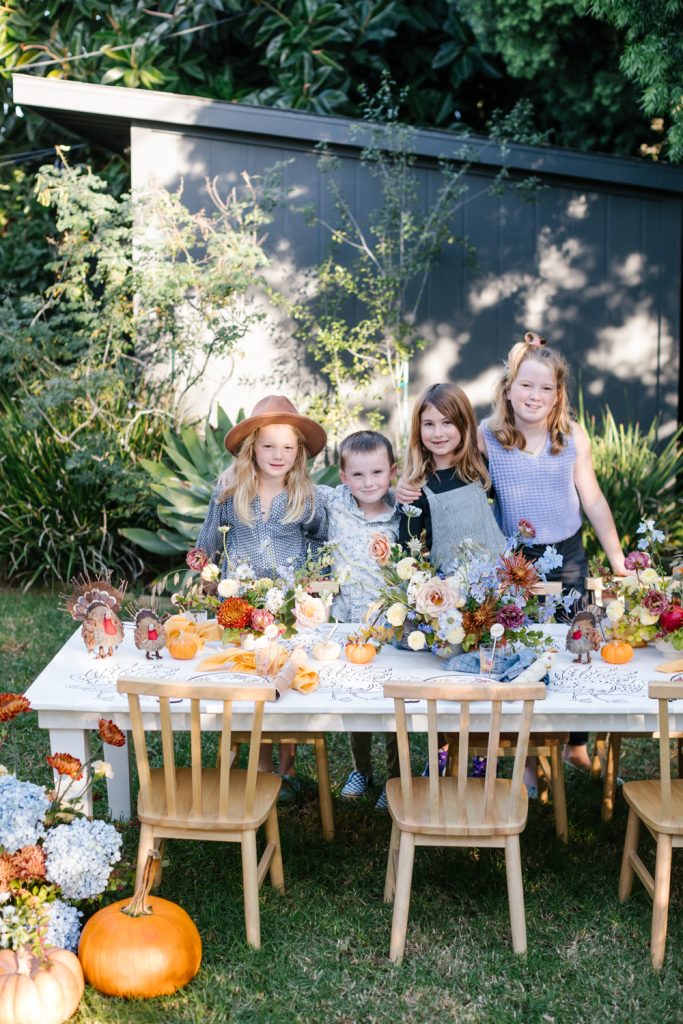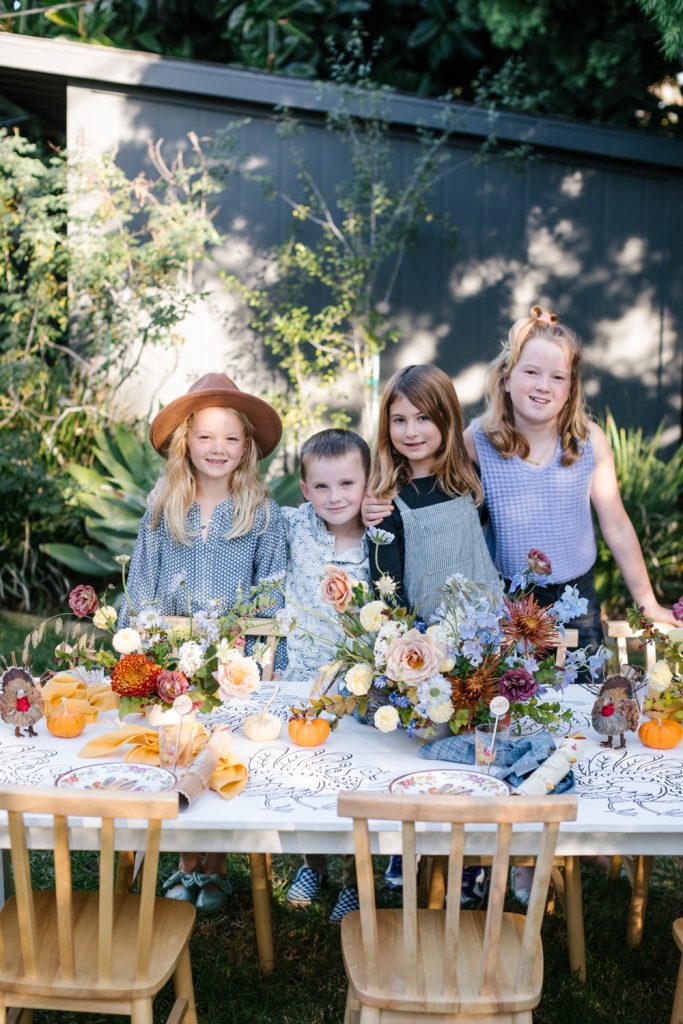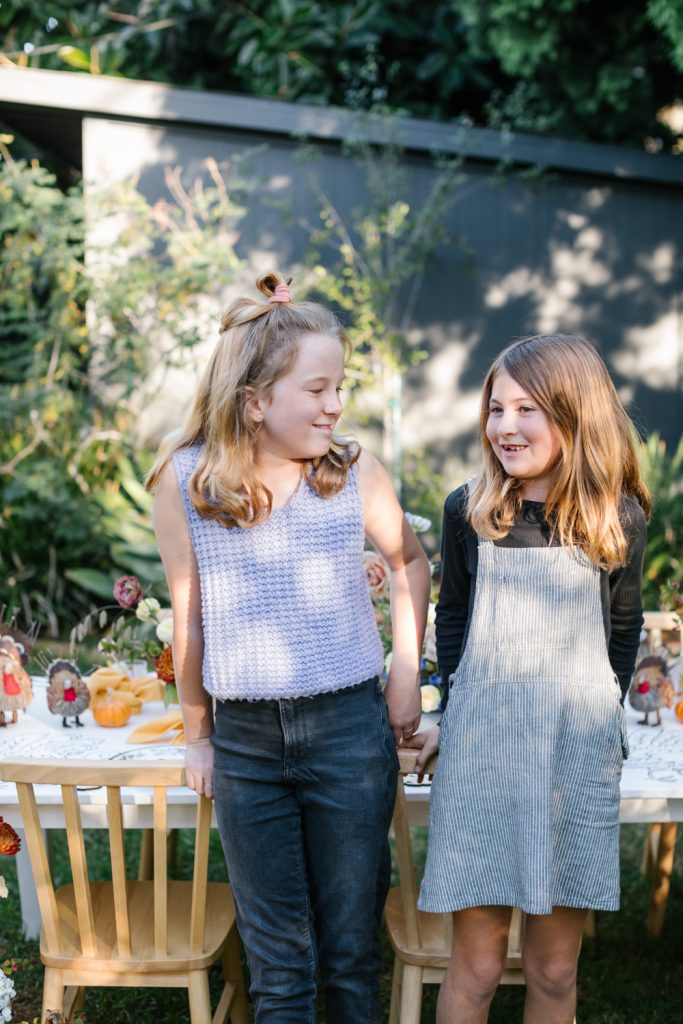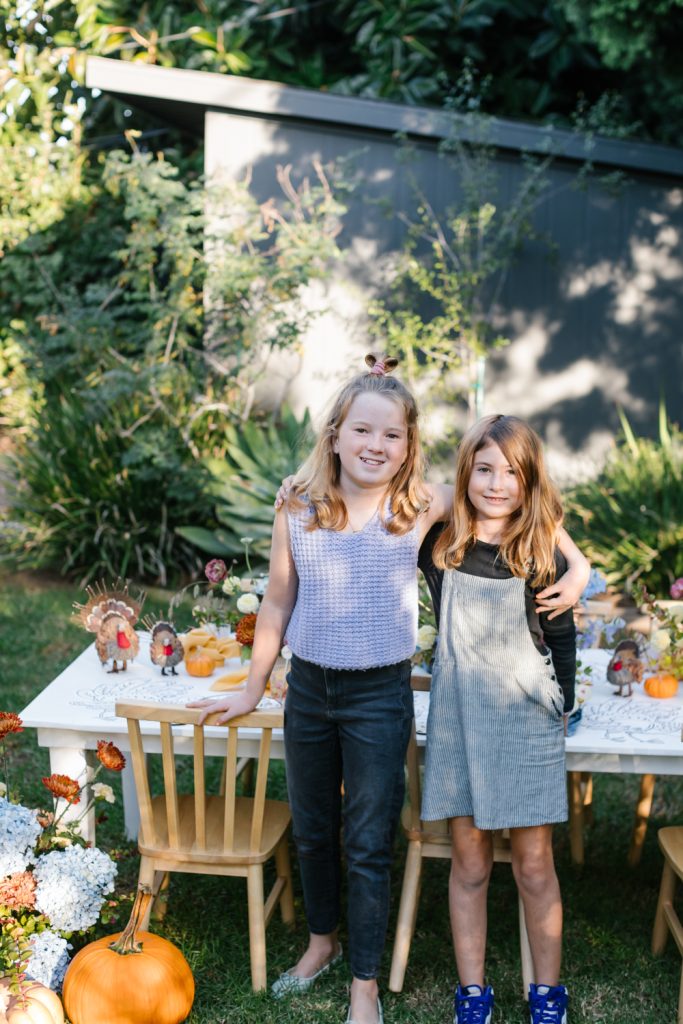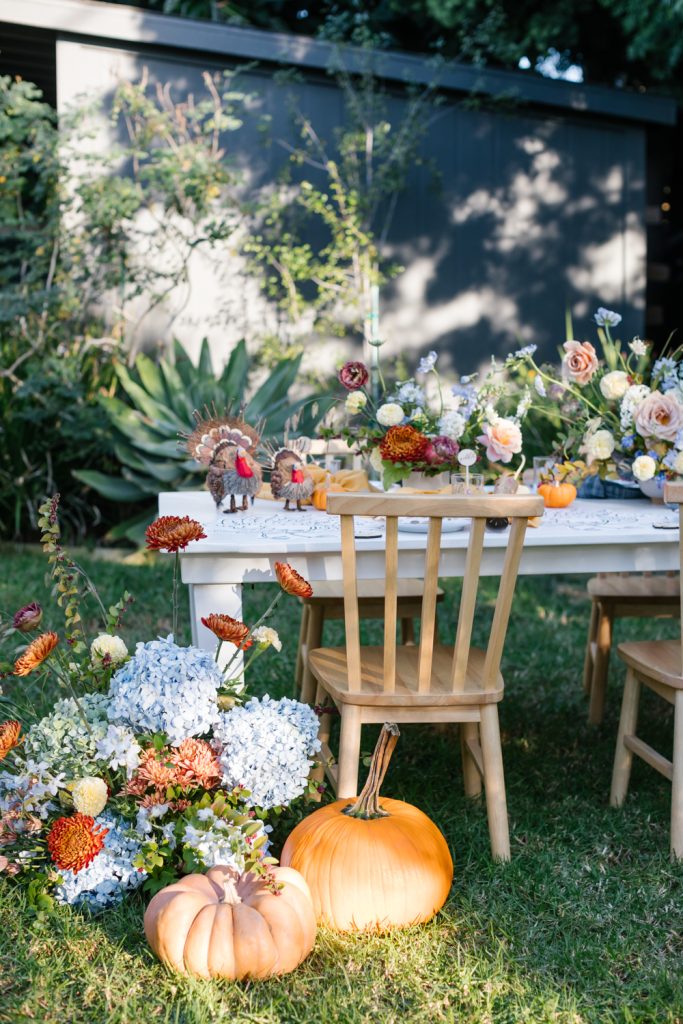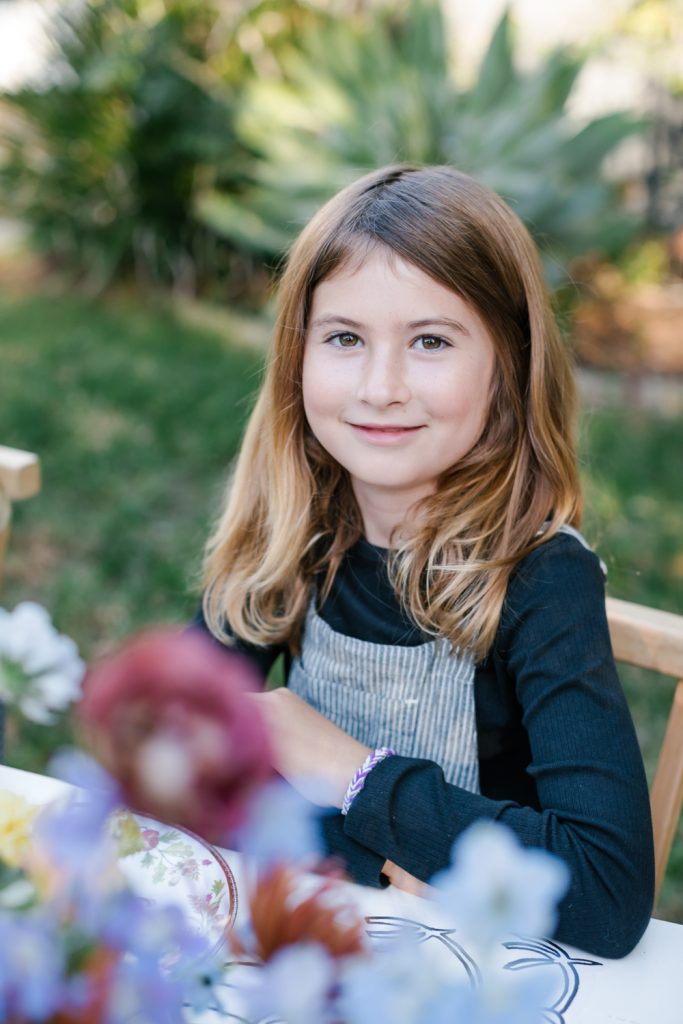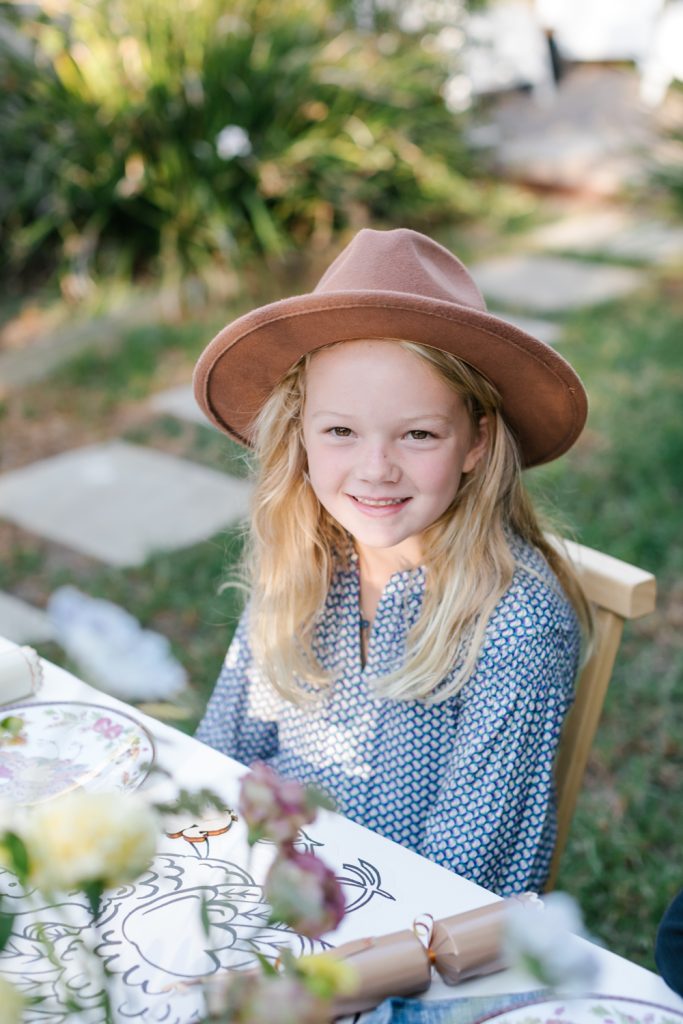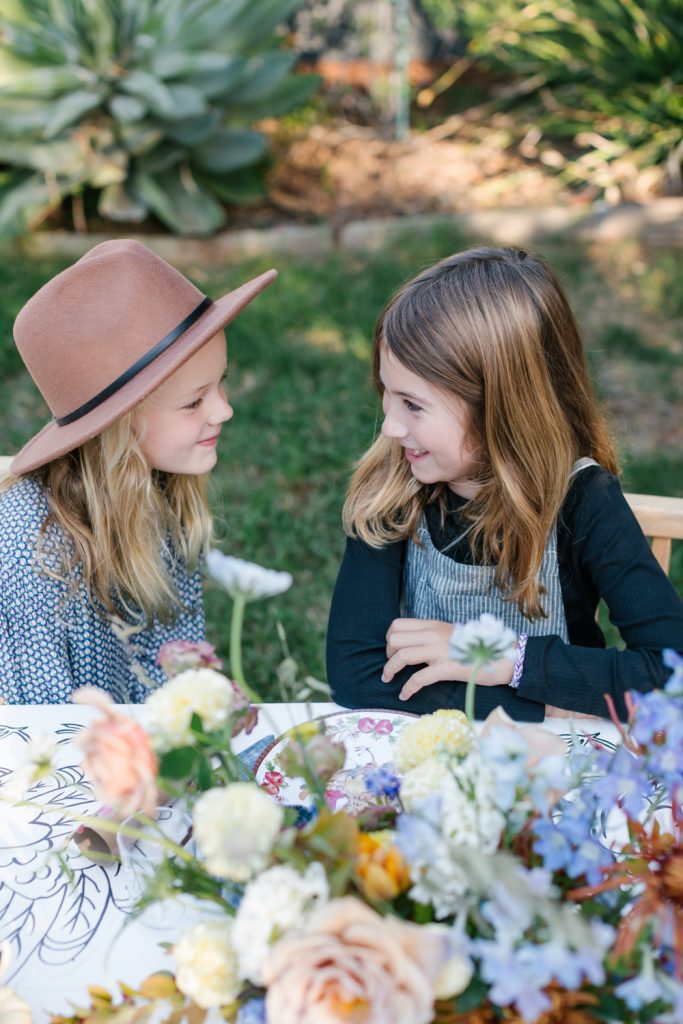 This table is just the cutest!! I love that Sur La Table had these adorable turkey coloring pages, so key for a few activities at the kid's table! Then you add in their adorable plates, cups and pretty napkins and you've got one cute table. Not Just in Novels added more pretty with these florals too, don't you love it?!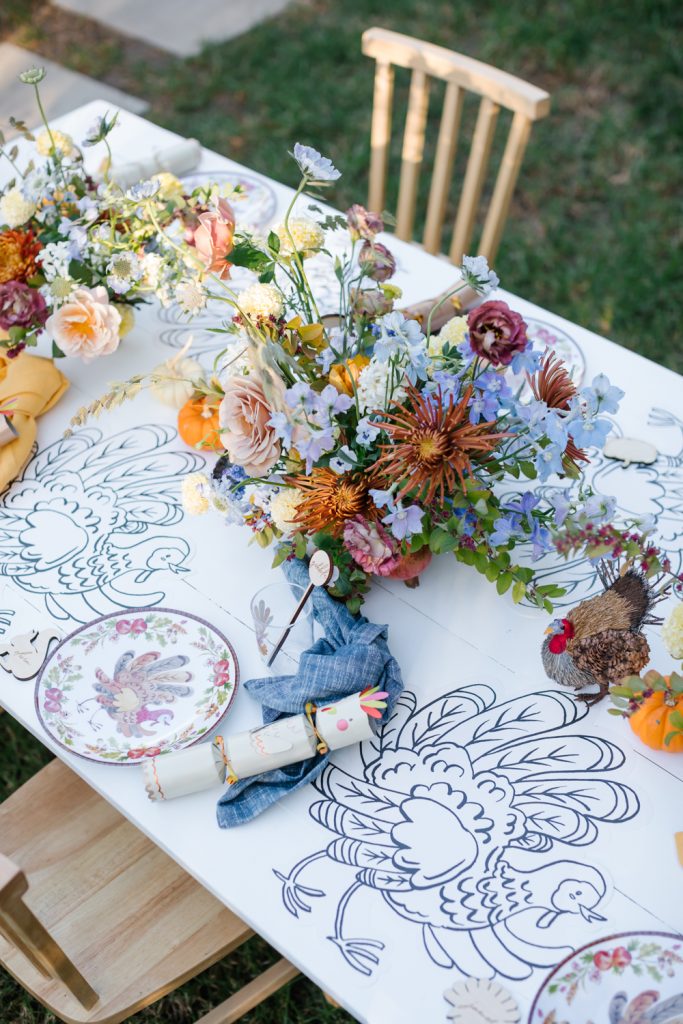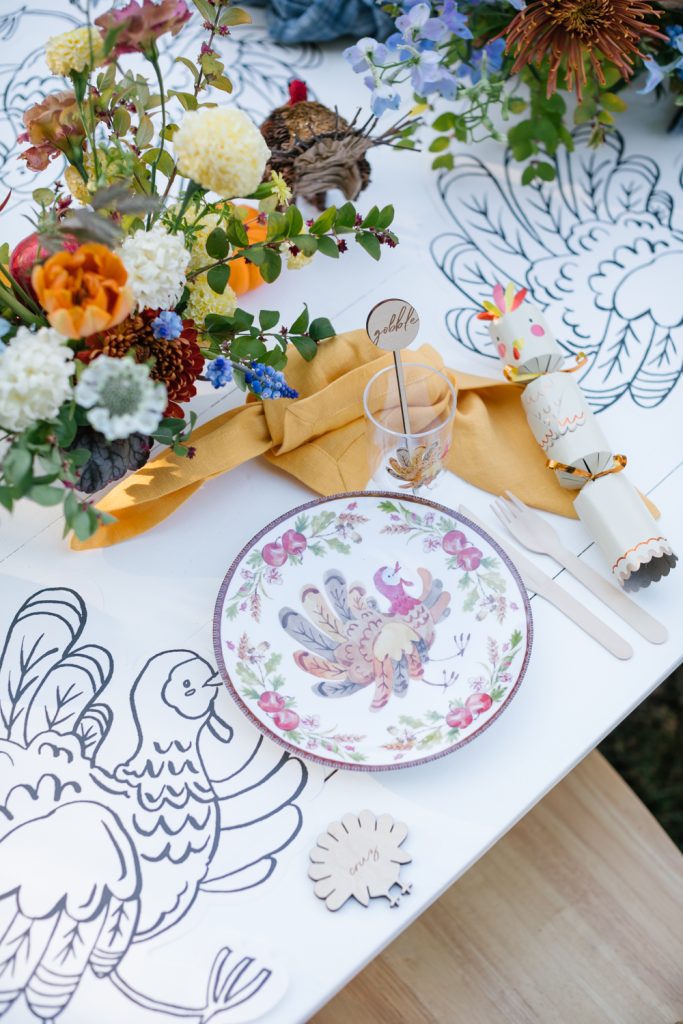 When designing a kid's table I like to take inspiration from the adult table but make it more whimsical and fun! The adult drink stirrers from Poppy Jack Shop said "thankful" the kid's tables say "gobble". We also put little pumpkins on the table and added those fun poppers that are filled with little surprises. Just finding ways to make the table more interactive and kid friendly but also complimenting the adult table is always the goal.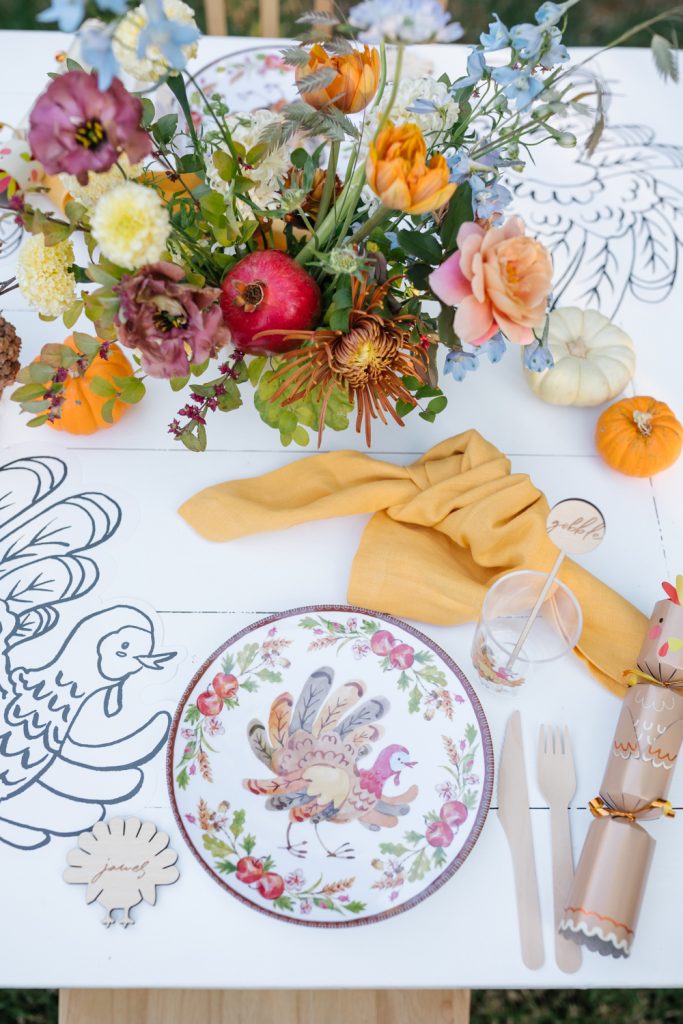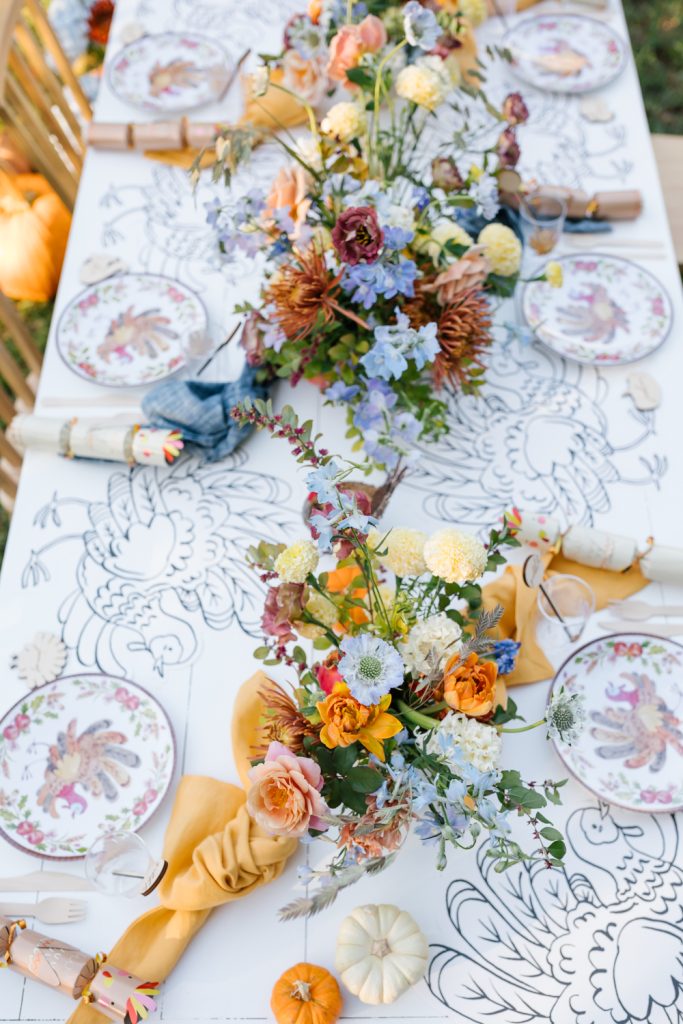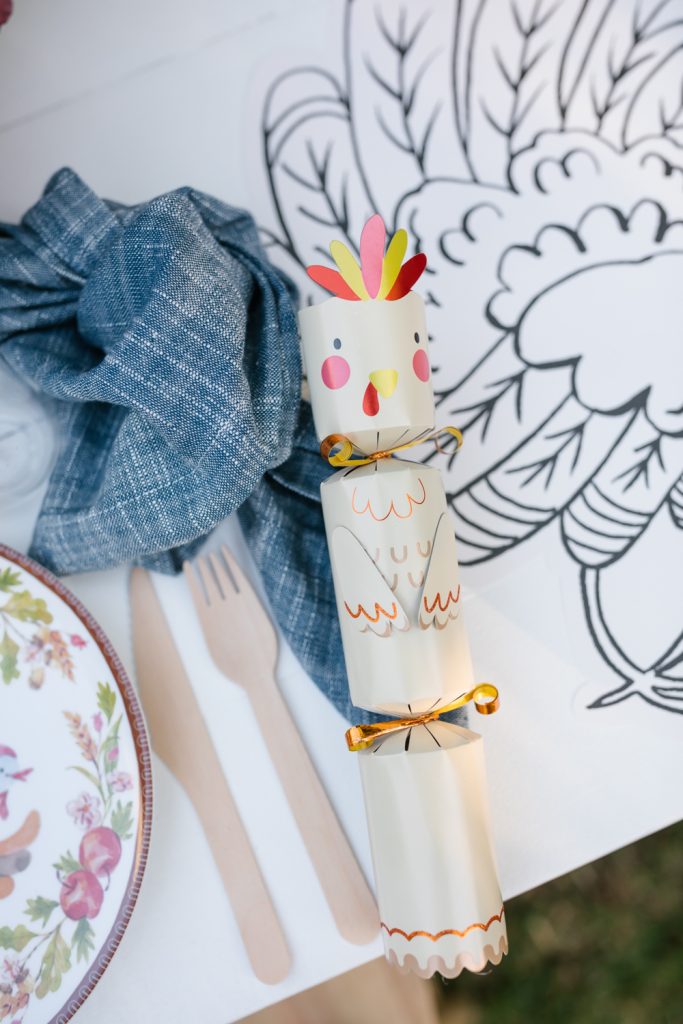 Can't forget about these cuties!!! Just an adorable added decor piece for the table or your home! Gobble gobble!!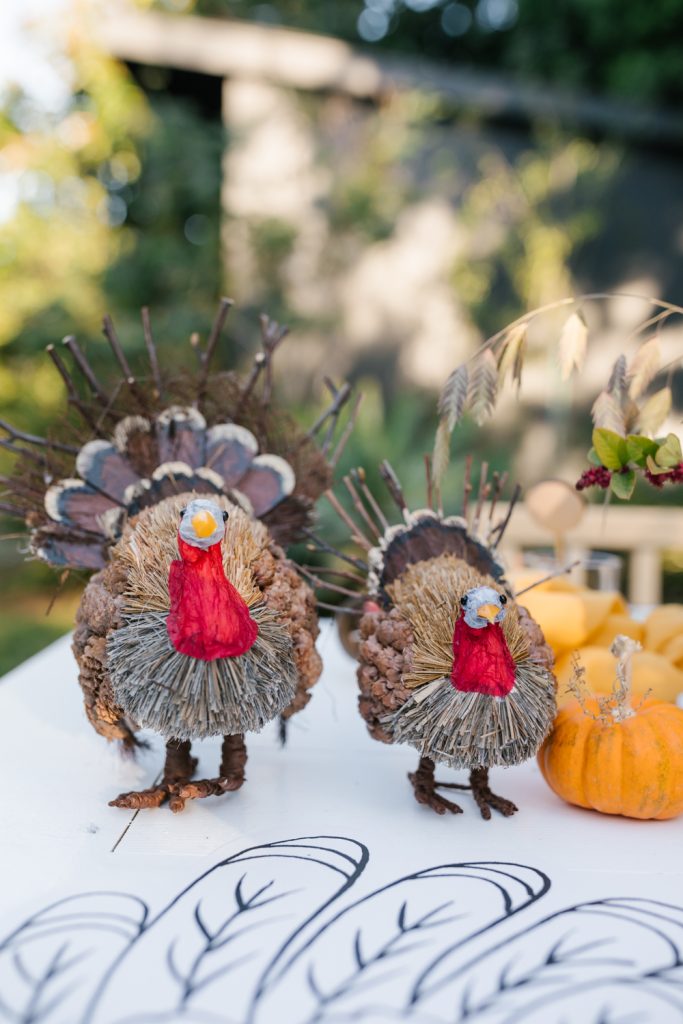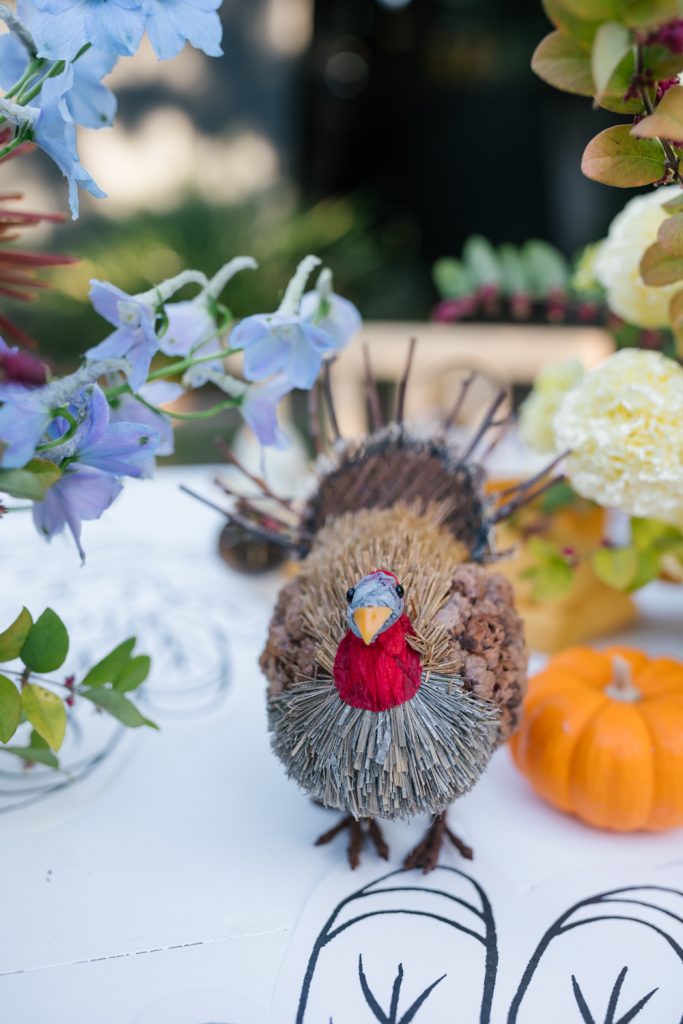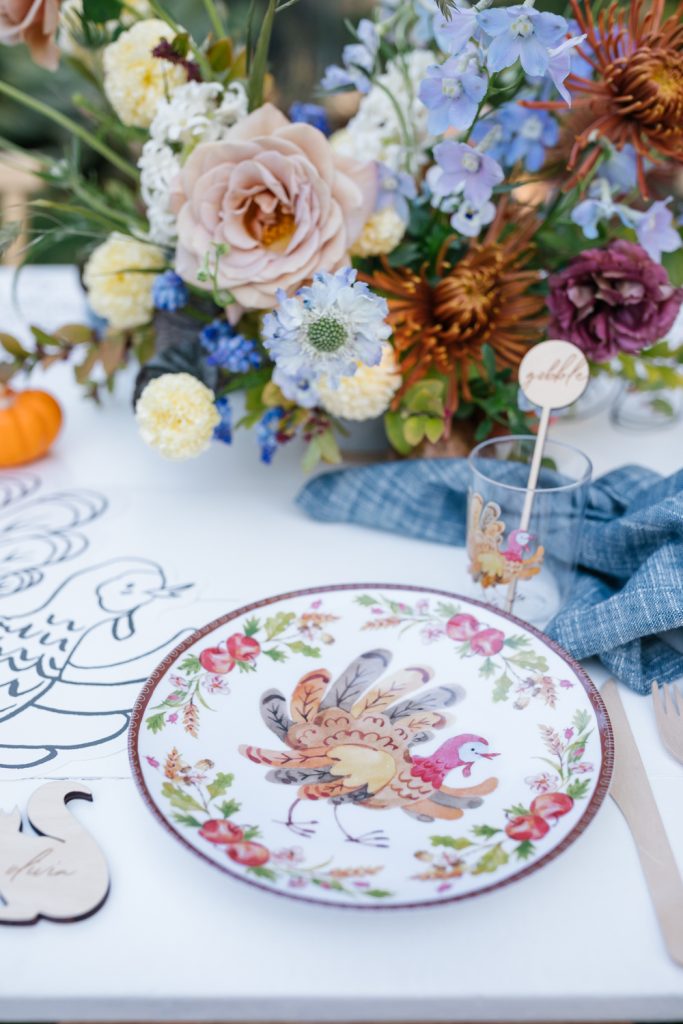 Still obsessing over these lovely floral pieces!!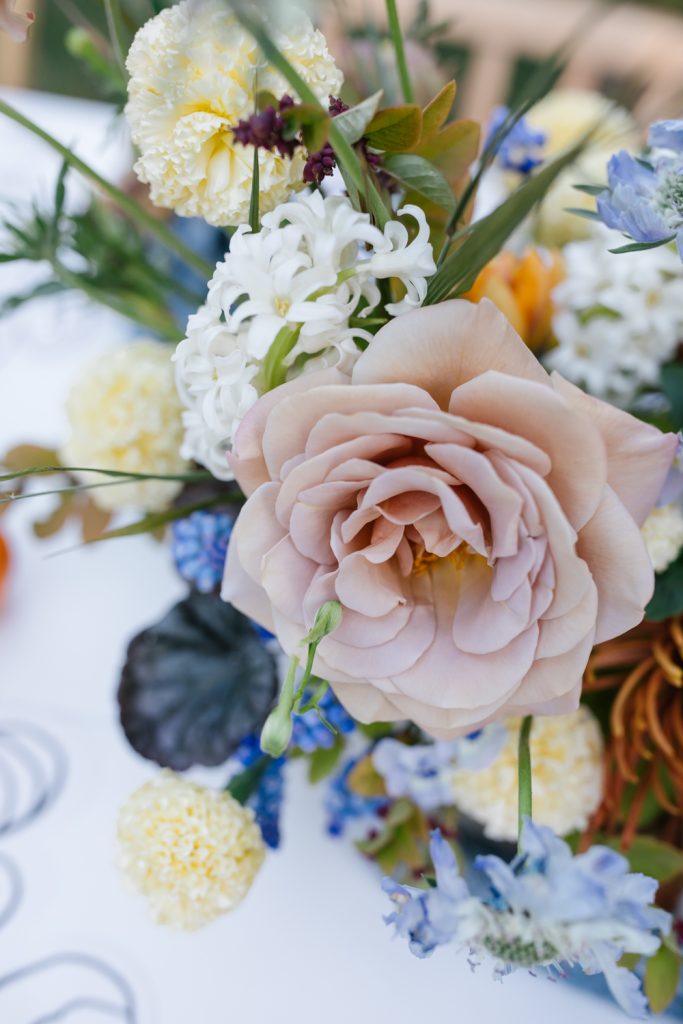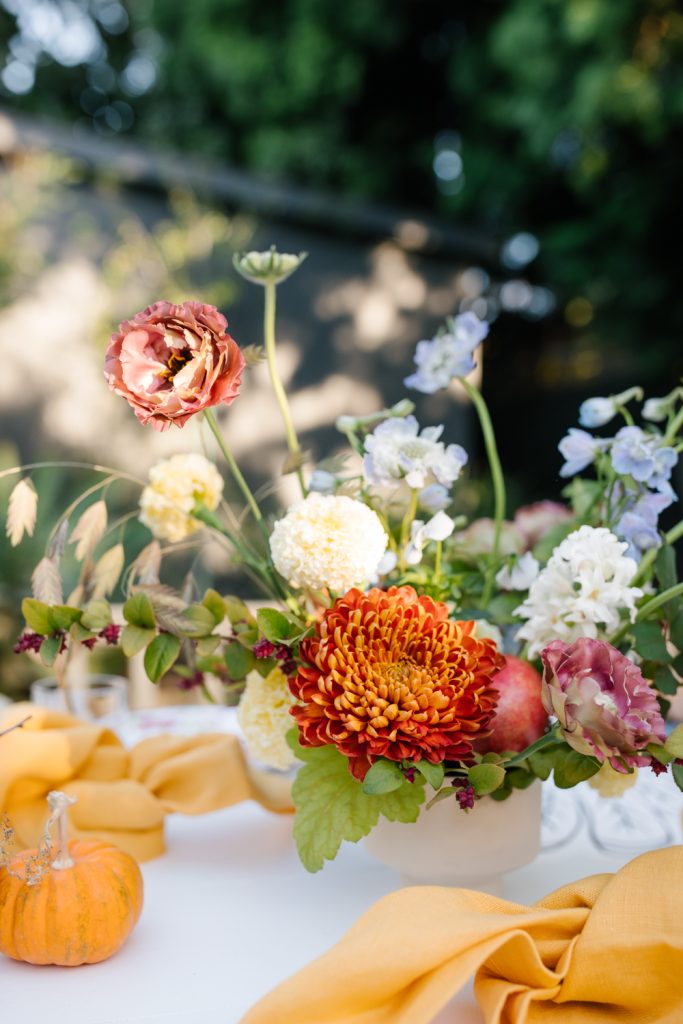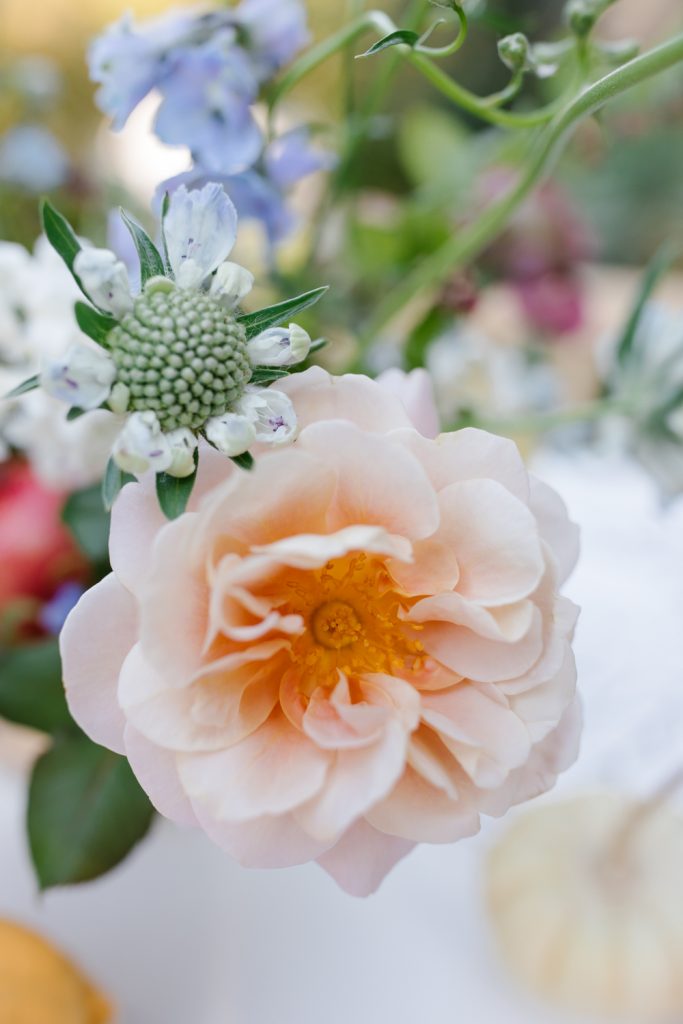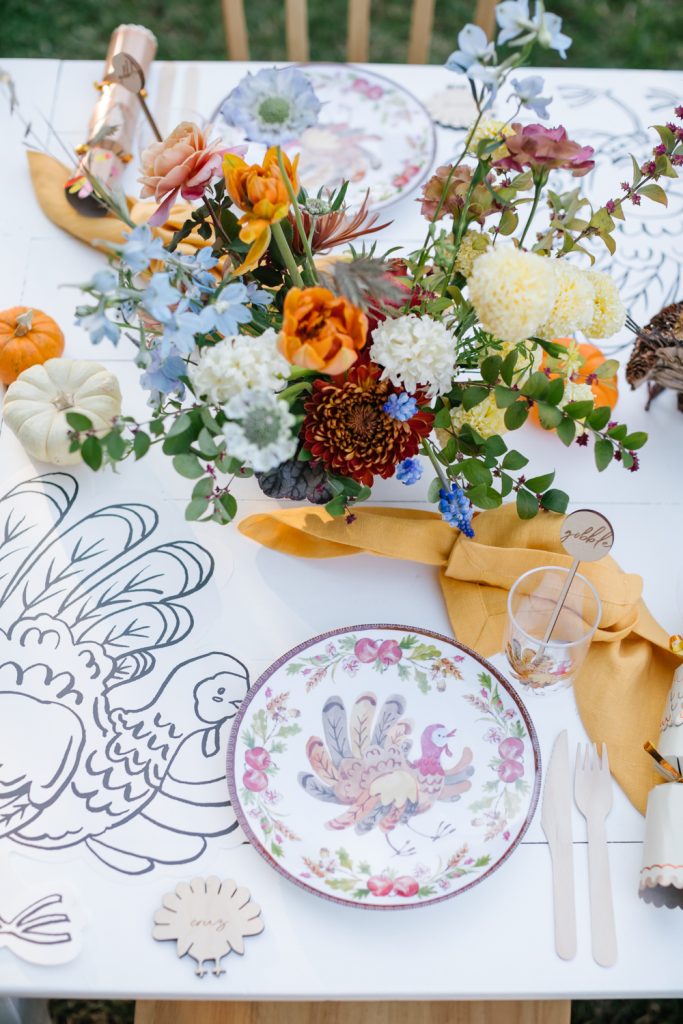 So stinking cute!!!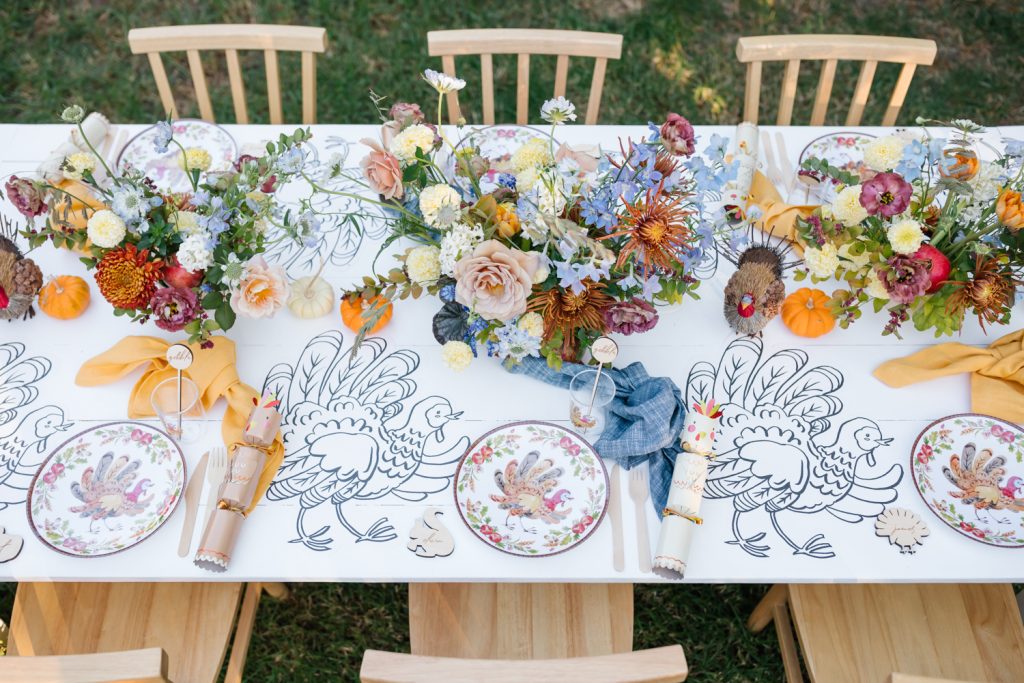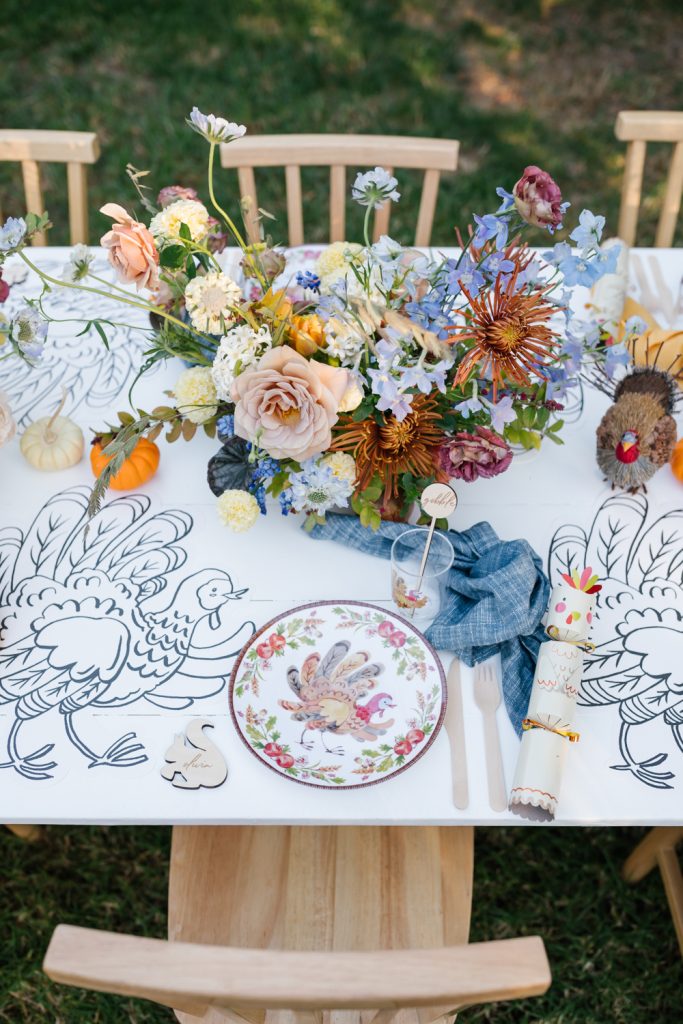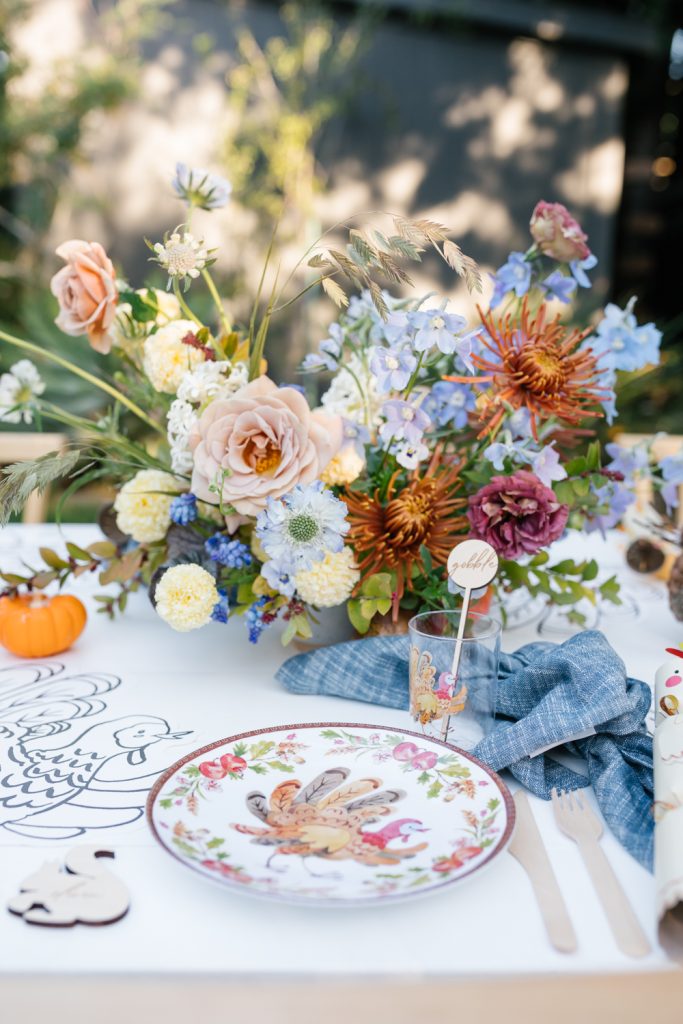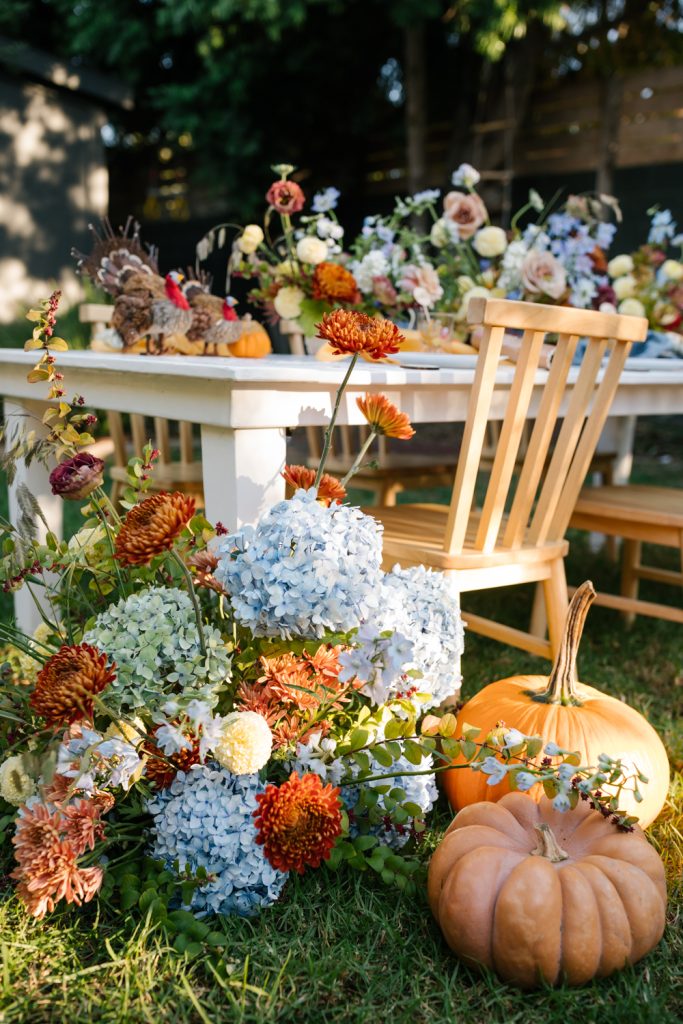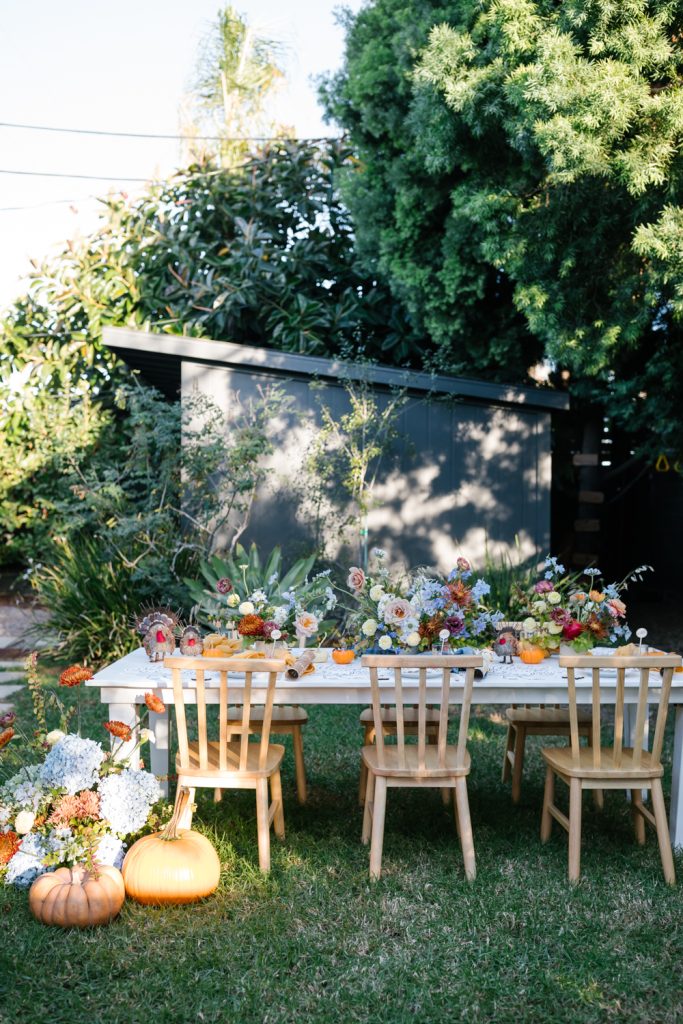 I told you the activities were a hit!!! Hey, if it keeps them busy for 20 minutes or so it's a win, right parents?!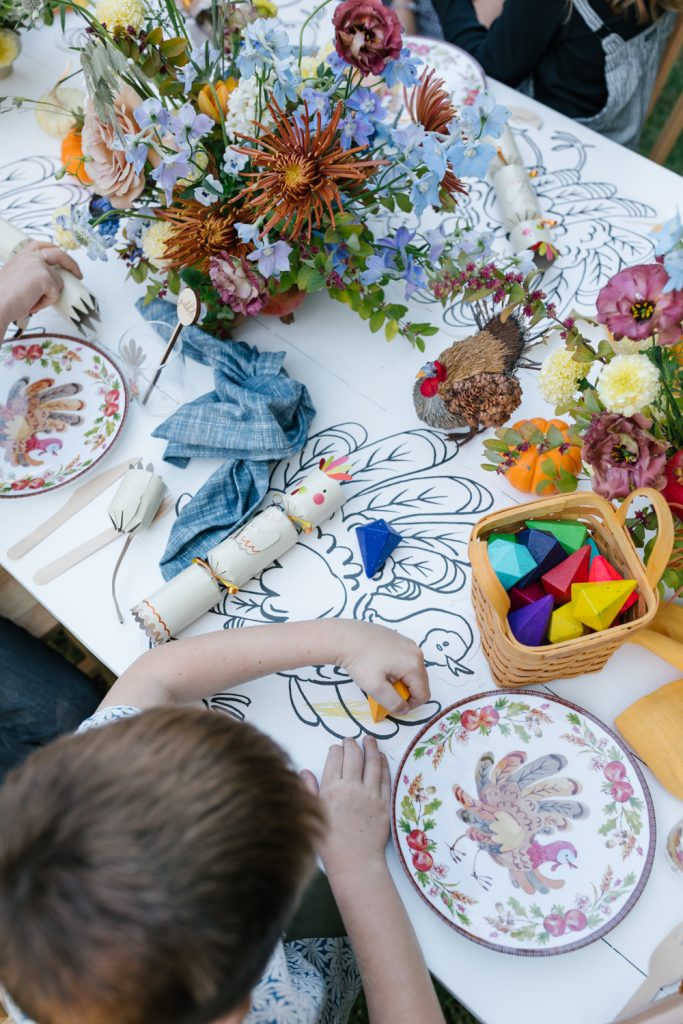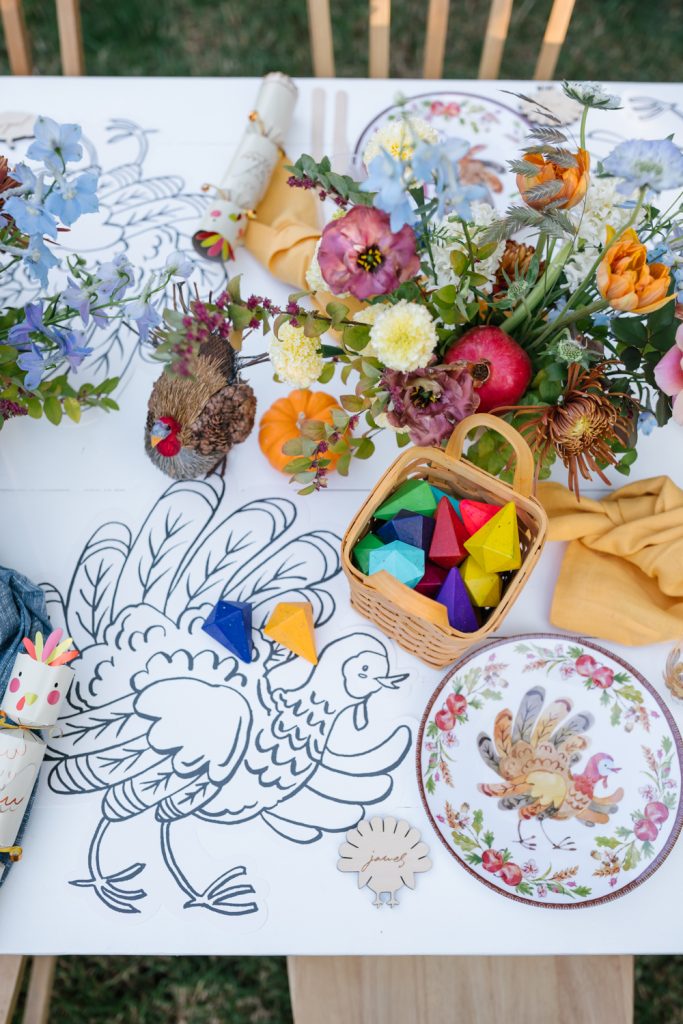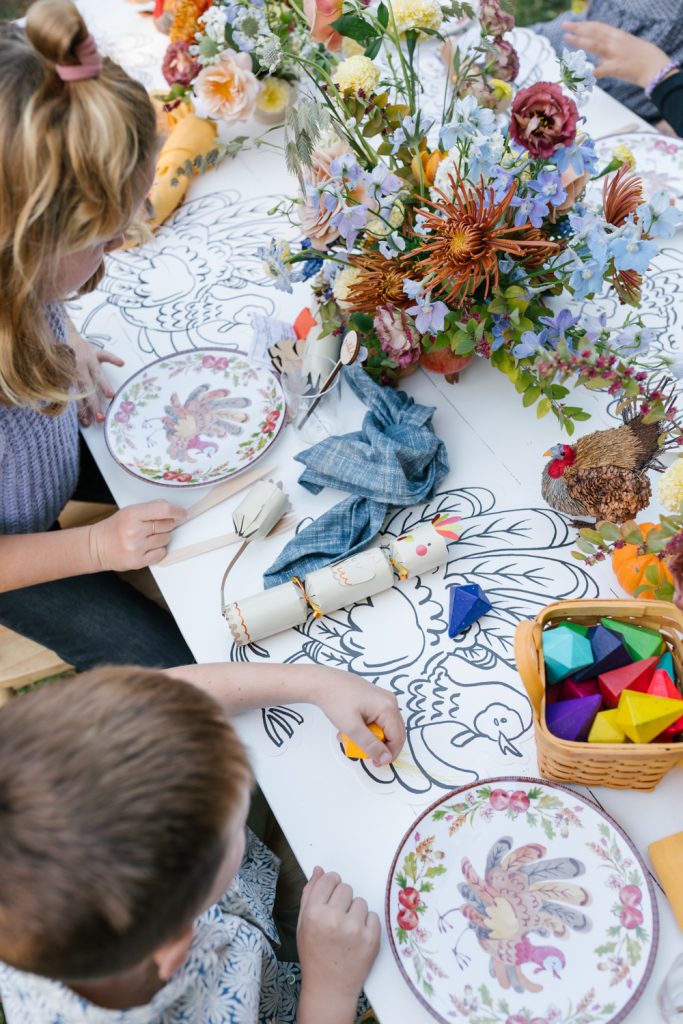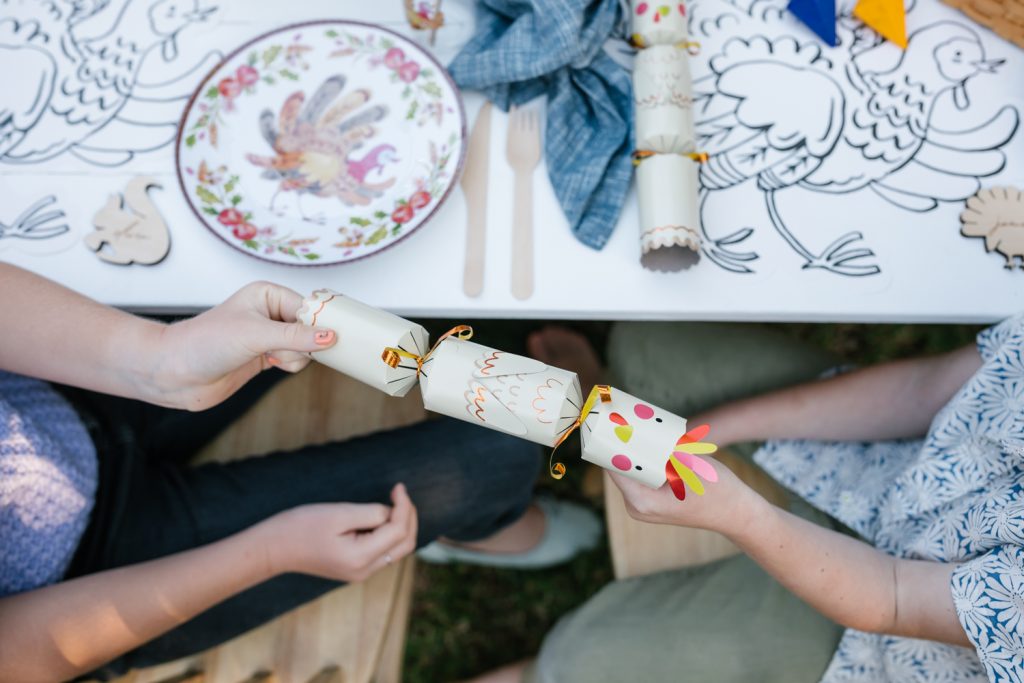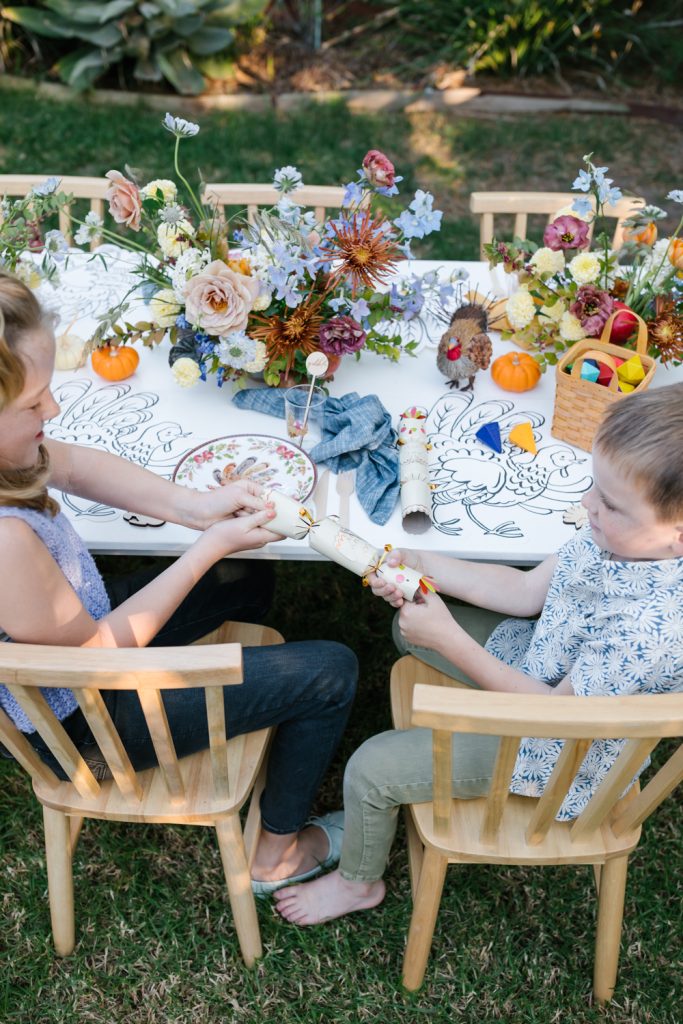 Onto the food!!! This is Thanksgiving after all!! Now, don't get me wrong – I love a great Thanksgiving spread but my neighbors and I decided to go a different route for our Friendsgiving this year. First of all we decided to treat ourselves and have it catered by Greenleaf. All of us are big fans of their menu already and since we are all so busy we thought let's make it easy on ourselves and order! Second, we opted for salmon as the main dish for something besides Turkey. It was so yummy and the sides of salad, broccoli, and corn were delicious!! Plus, we got their margaritas to go so let's just say everyone was happy, haha!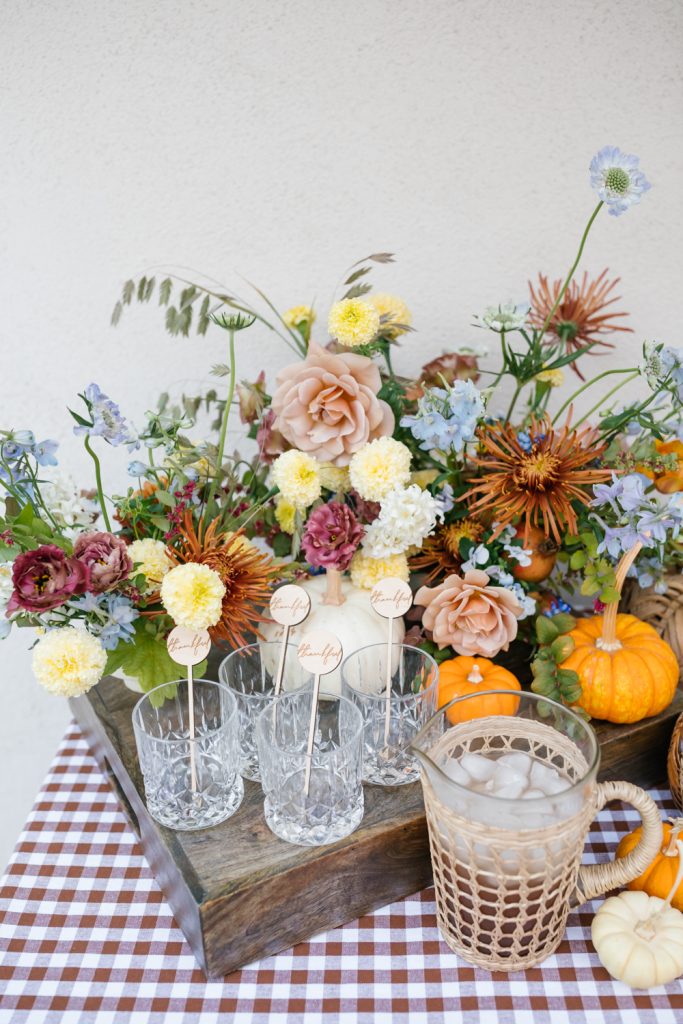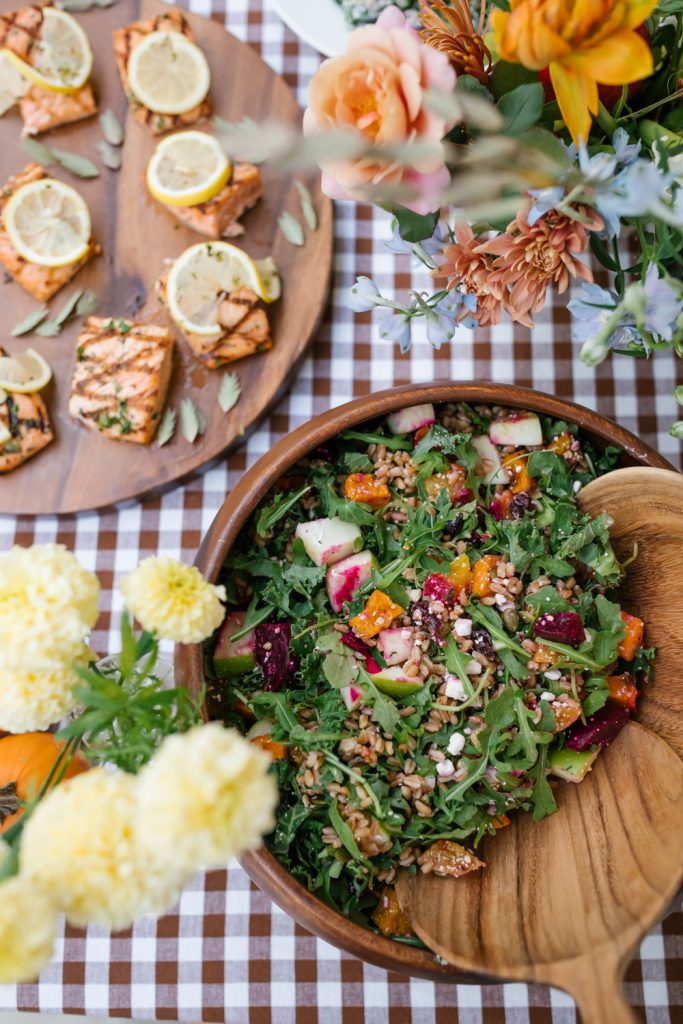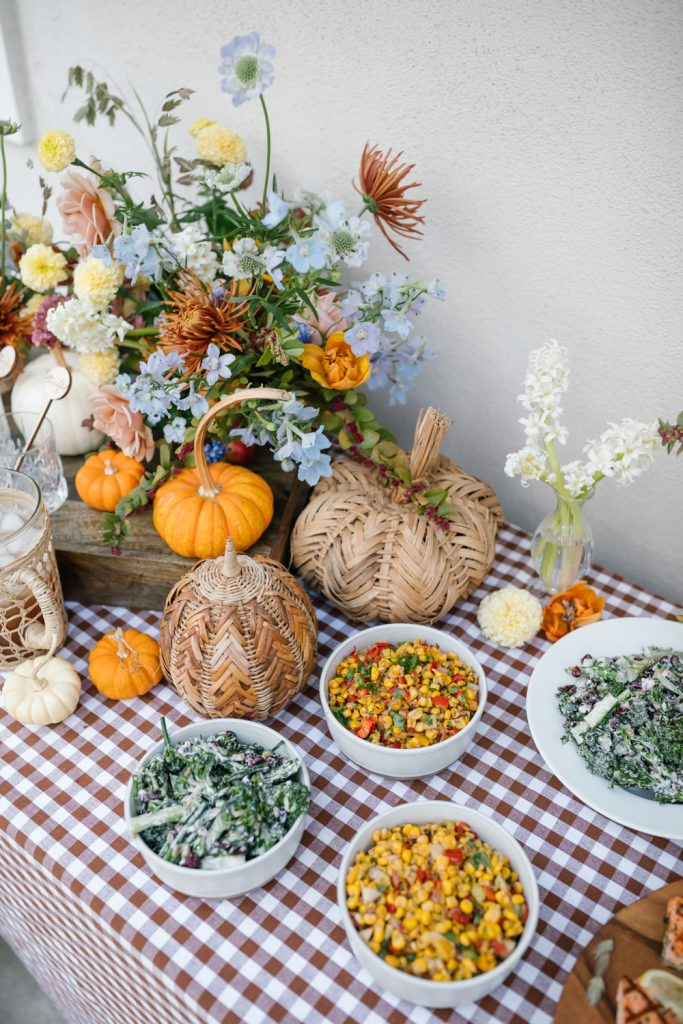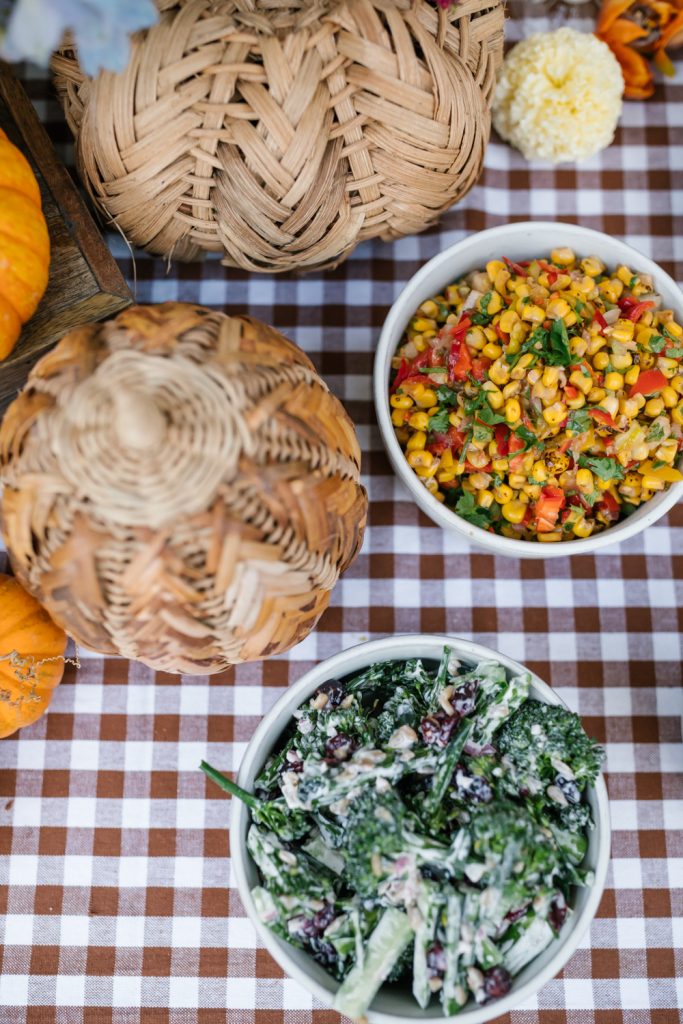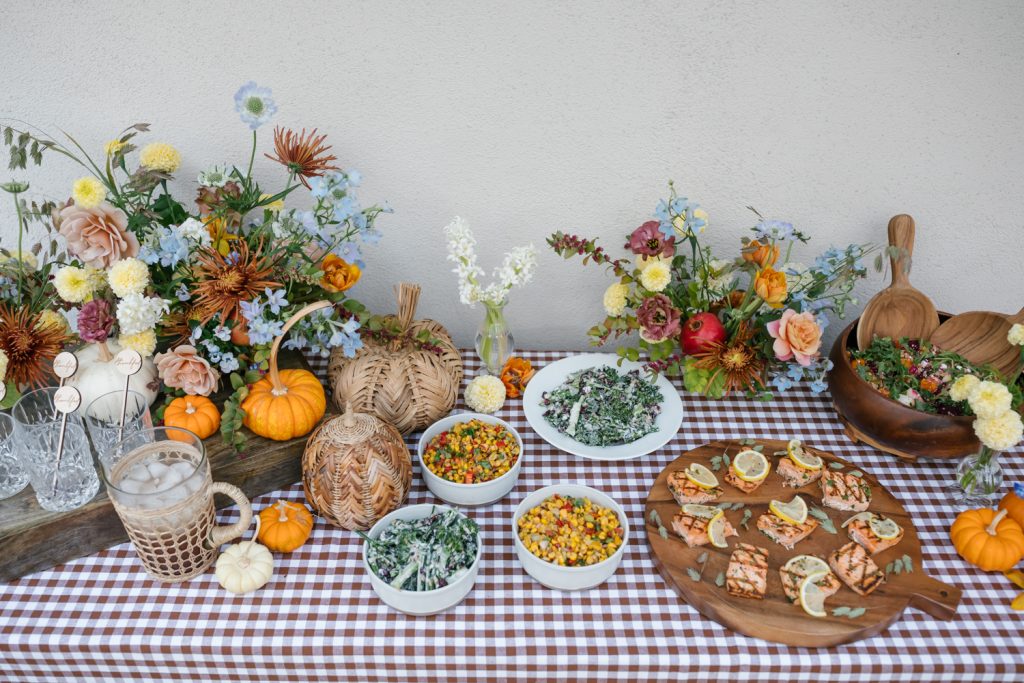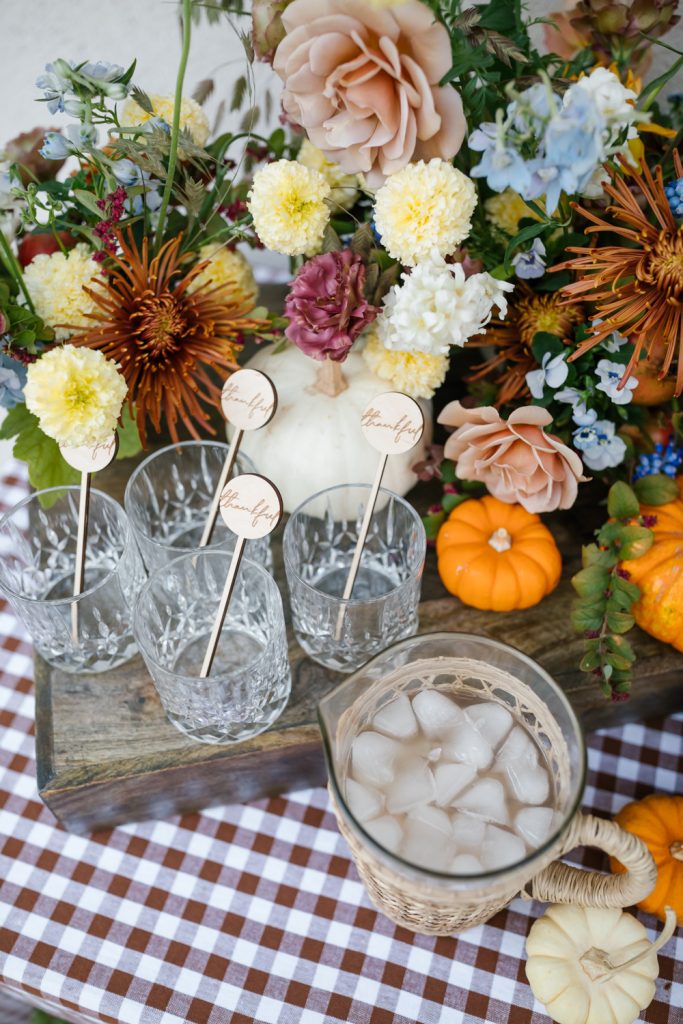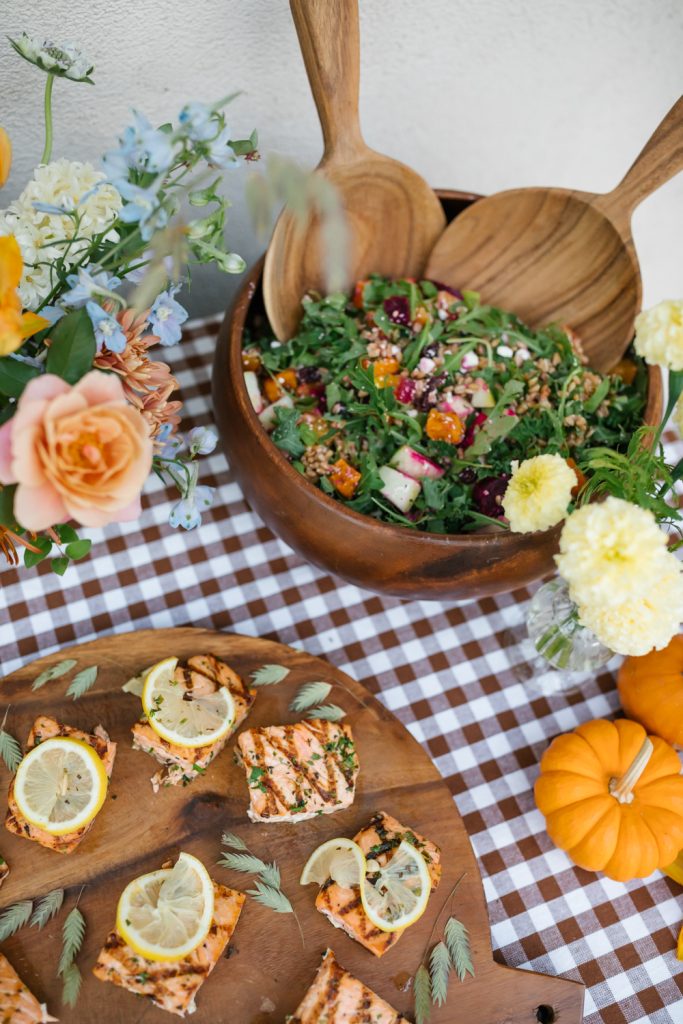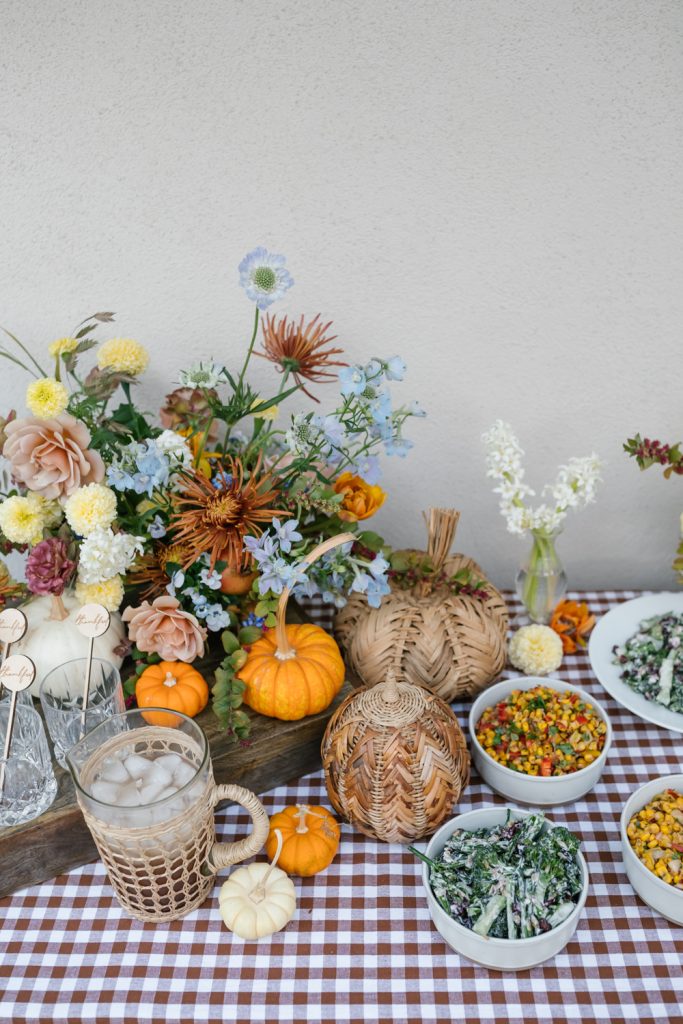 Cheers to friends who are family!!! For that I am thankful!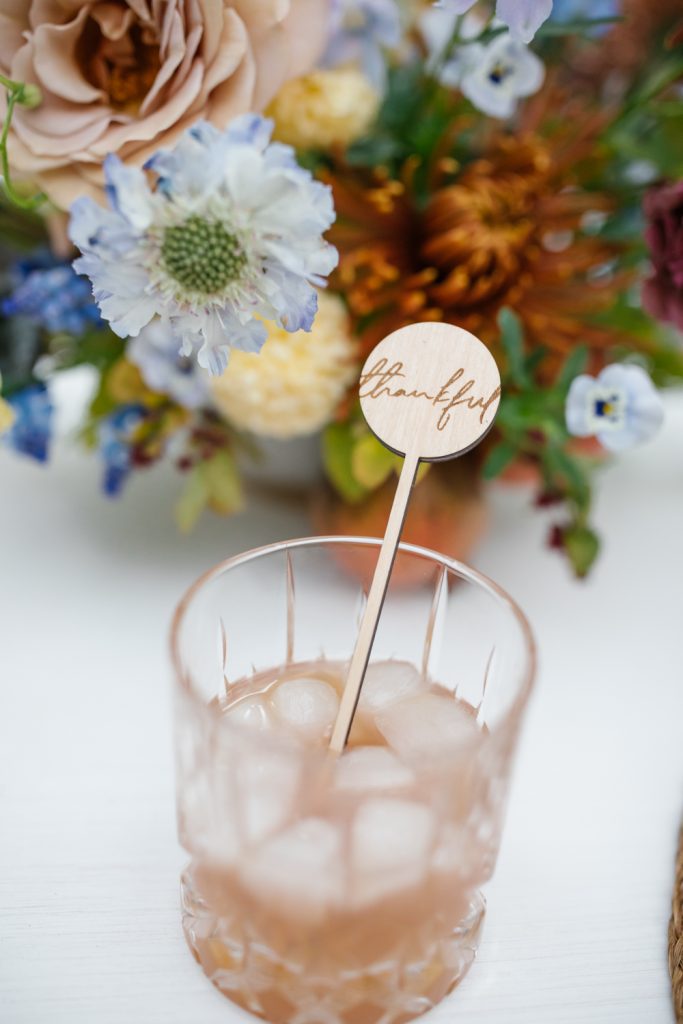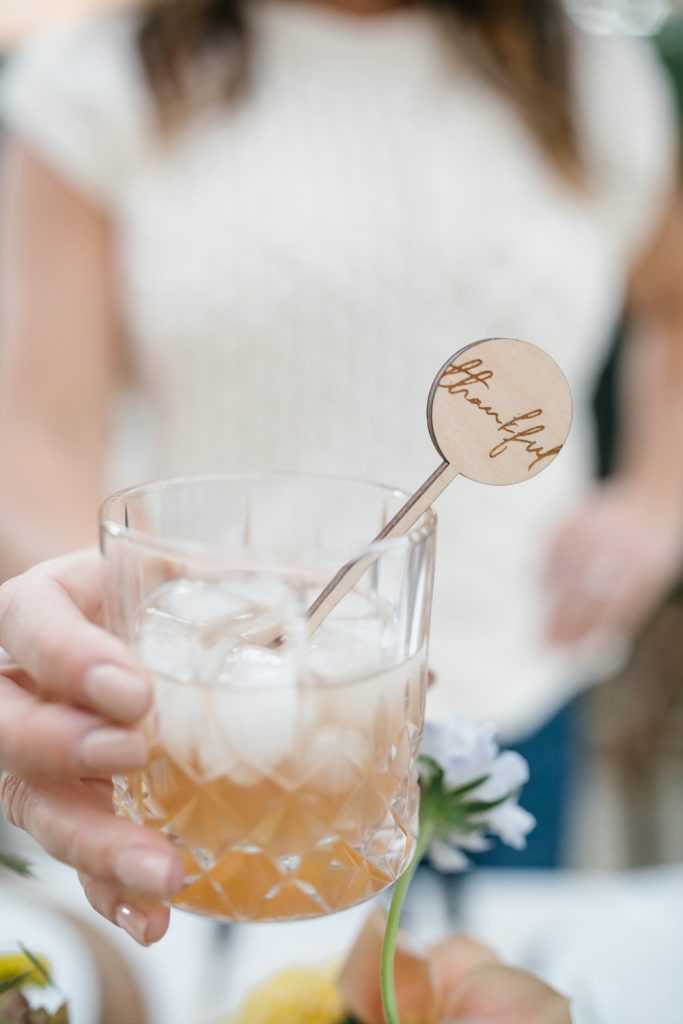 And for my little guy too!!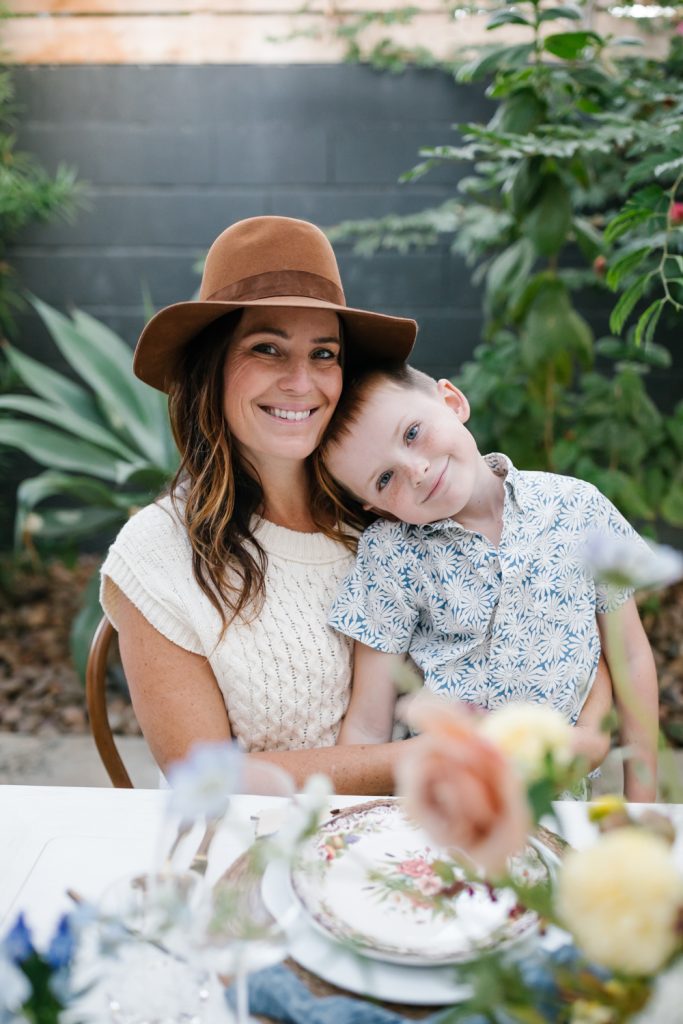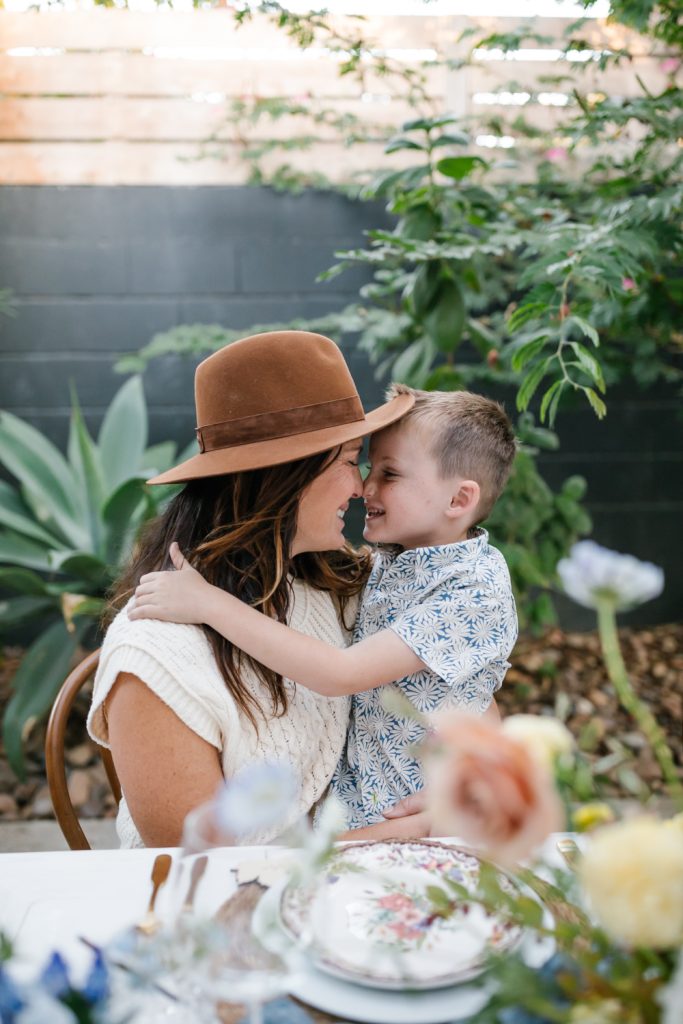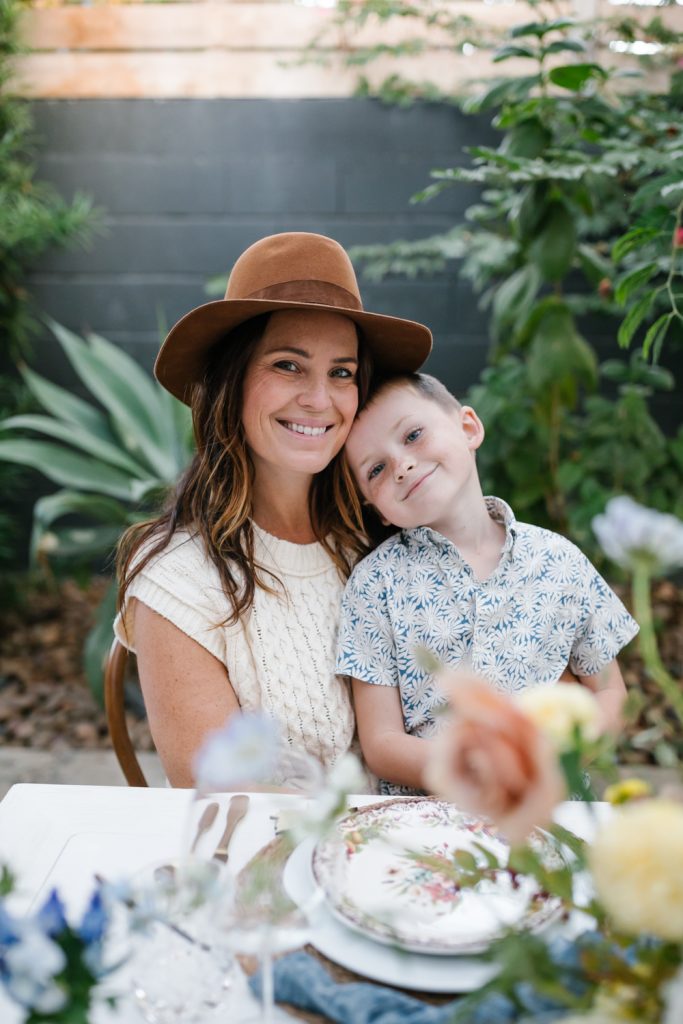 xx
Jacquelyn