How is Edie 7 you ask? No idea…the hours, days, weeks, months, and years are just flying by you guys. Mamas I know you all feel me here as we watch our kiddos grow up at what seems like lightening speed! Their big milestones, especially birthdays are my biggest reminder to slow down, stop and smell the roses with them, and to really soak in these amazing years. But no really life…slow down!!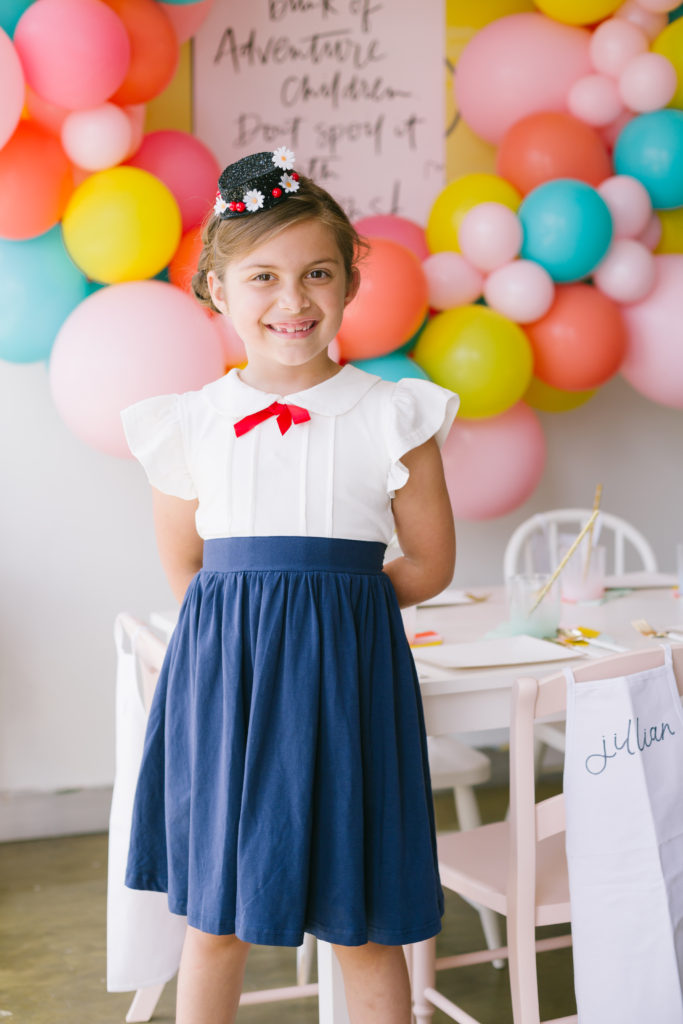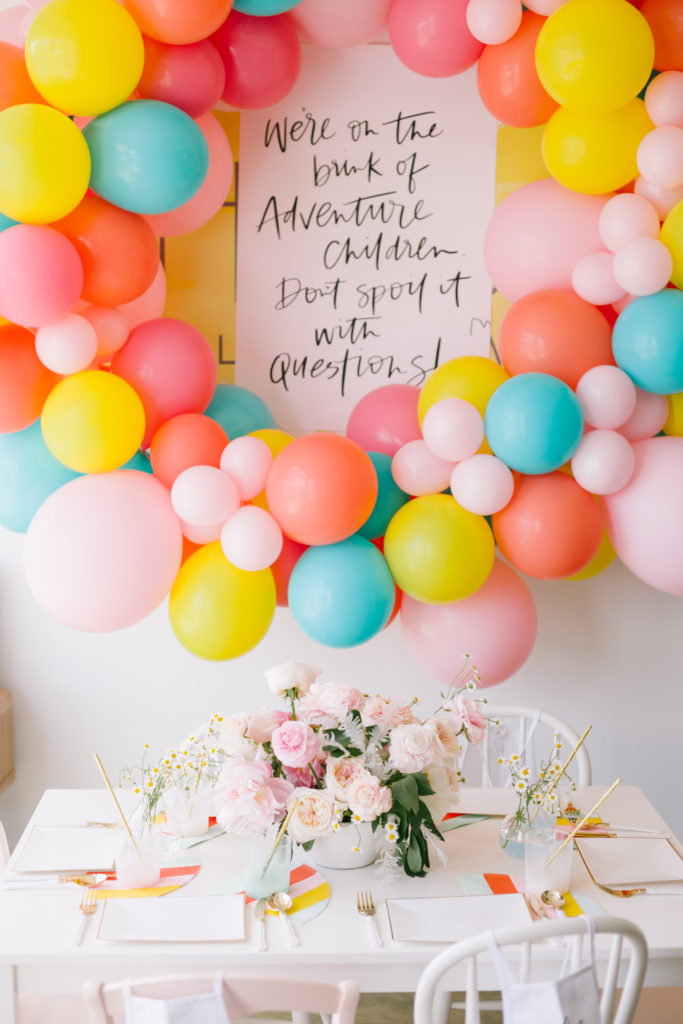 As Edie is growing the planning process is getting more fun. She has her opinions and I love seeing her ideas and personality shine through. I usually give her a couple theme options and this year she decided she wanted Mary Poppins over Aladdin and The Greatest Showman. I had also had the idea to have it at the cutest little art studio in Newport Beach called Art & Soul Collective. Edie just loves Art. She draws on a daily basis, always making pictures for literally everyone she knows, so it was perfectly fitting in every way. I'm also pretty much IN LOVE with this invite by Meghann Miniello.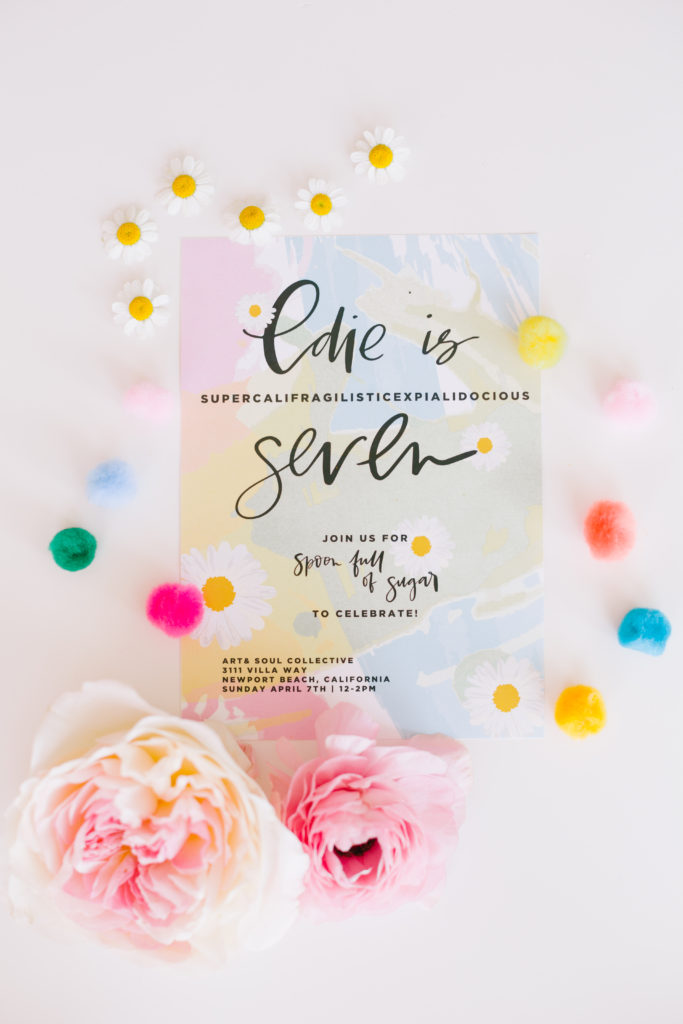 This year I loved the idea of having it away from home for a couple hours with her closest friends and family. The studio was amazing to work with. Leslie Vance, the owner blocked out time for arrival, a little munching and mingling, the art class and of course the finale birthday cake and dessert. They work with your theme, and our art teacher Jen was the sweetest with the kiddos. After two hours you are done and the kids have the cutest piece of artwork to remember the special day.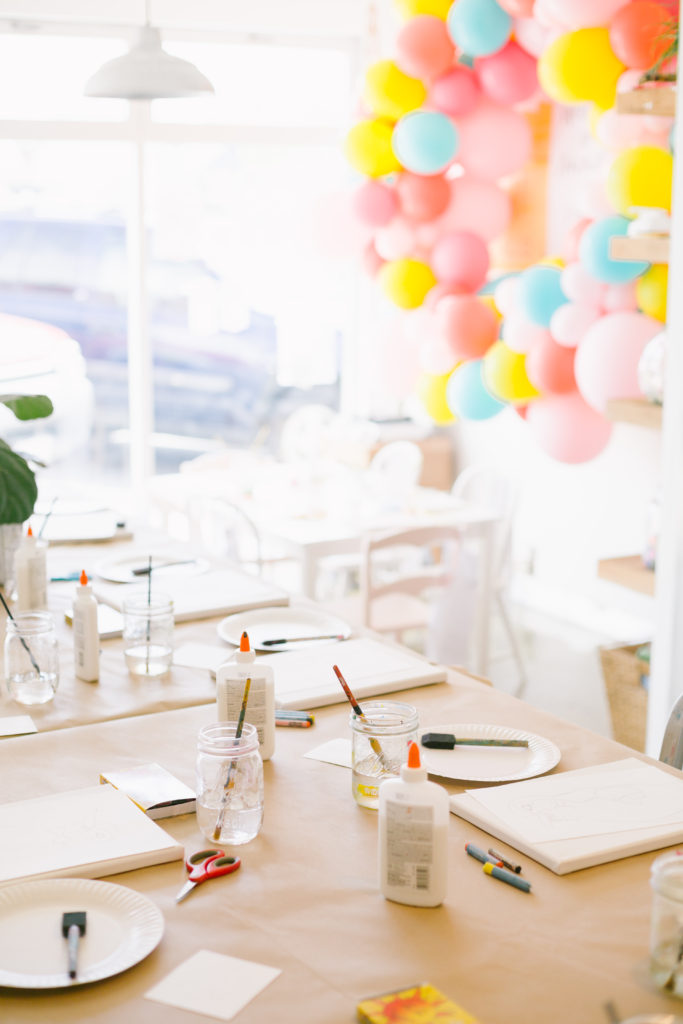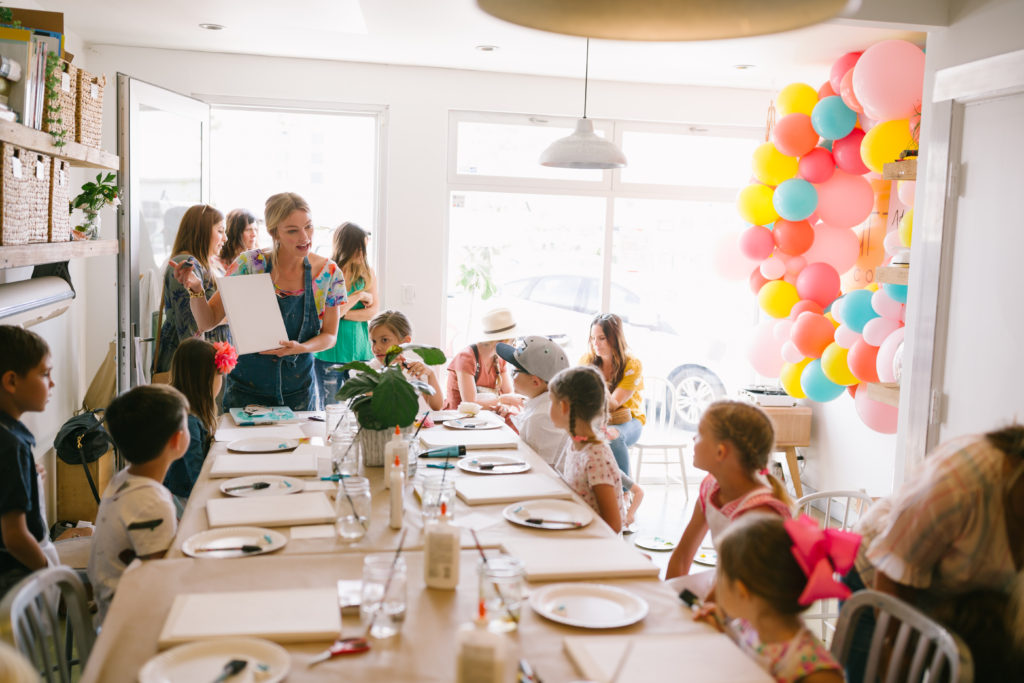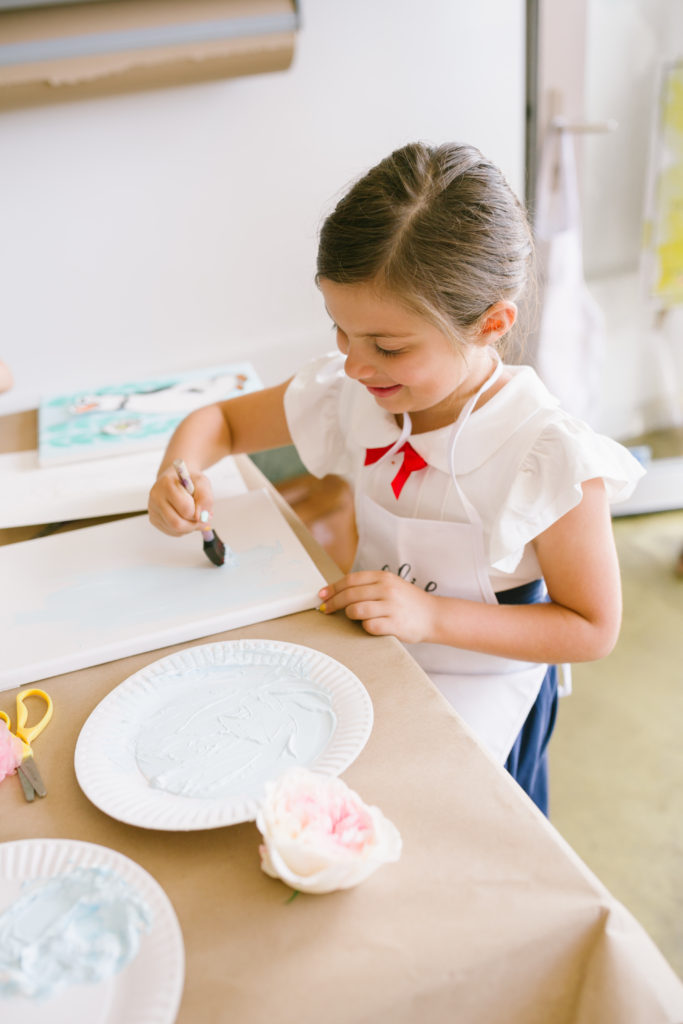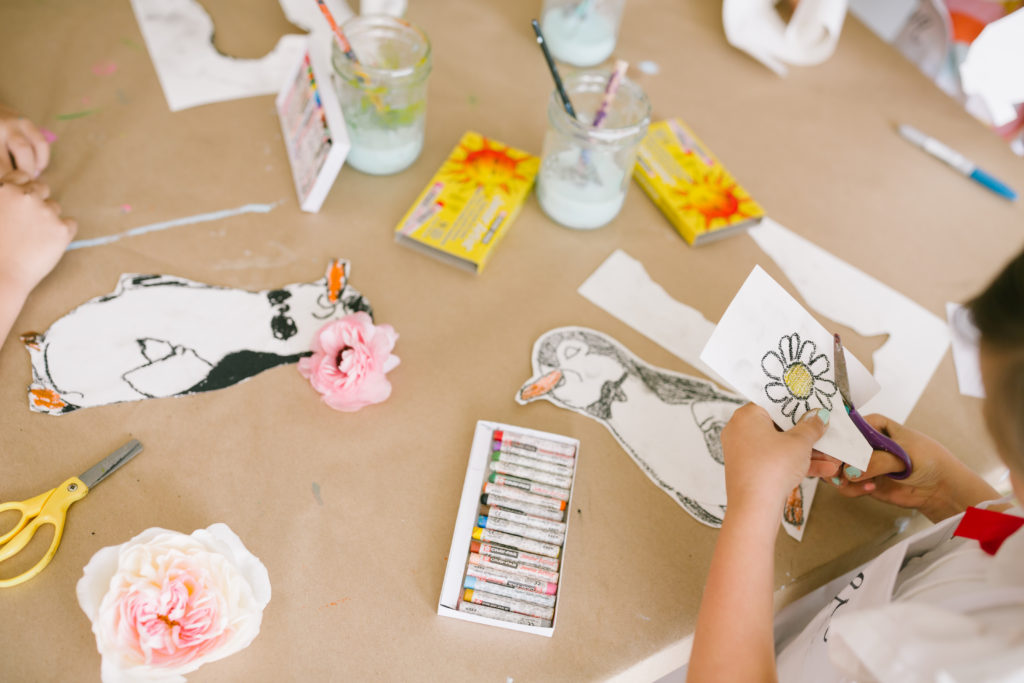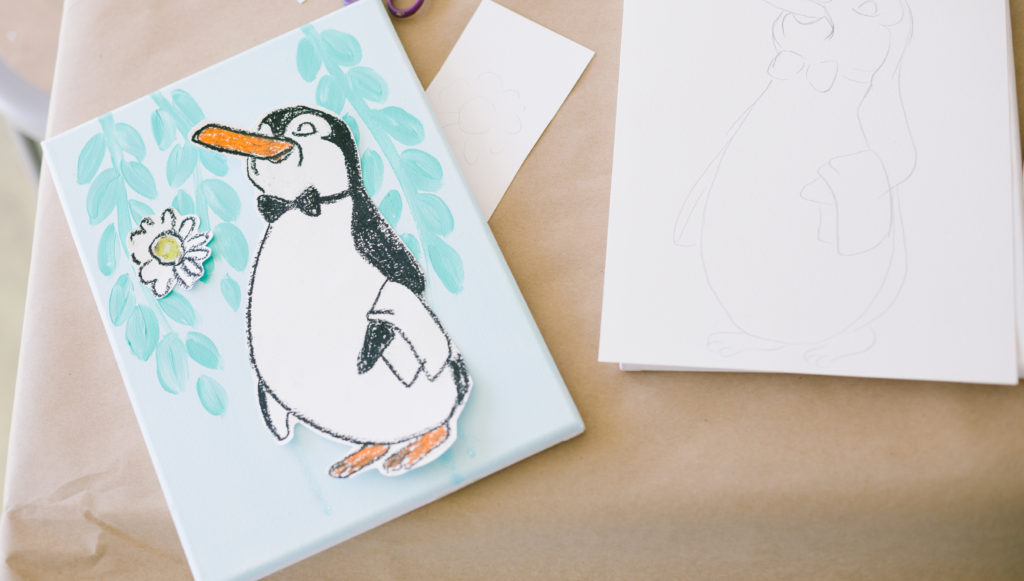 You can't have a party without a cute little table set up, a fun backdrop and flowers! A more modern take on the classic Mary Poppins colors with a mix of pastels and brights. I got the mood board made by my talented biz partner Jacquelyn, which made it super easy to nail down all the ideas and make final decisions on the vibe and color scheme. She chose the cute tableware from Sugar & Cloth. She made it so easy for me, all of it was from there, plates, cups, napkins, flatware and straws. Done and done!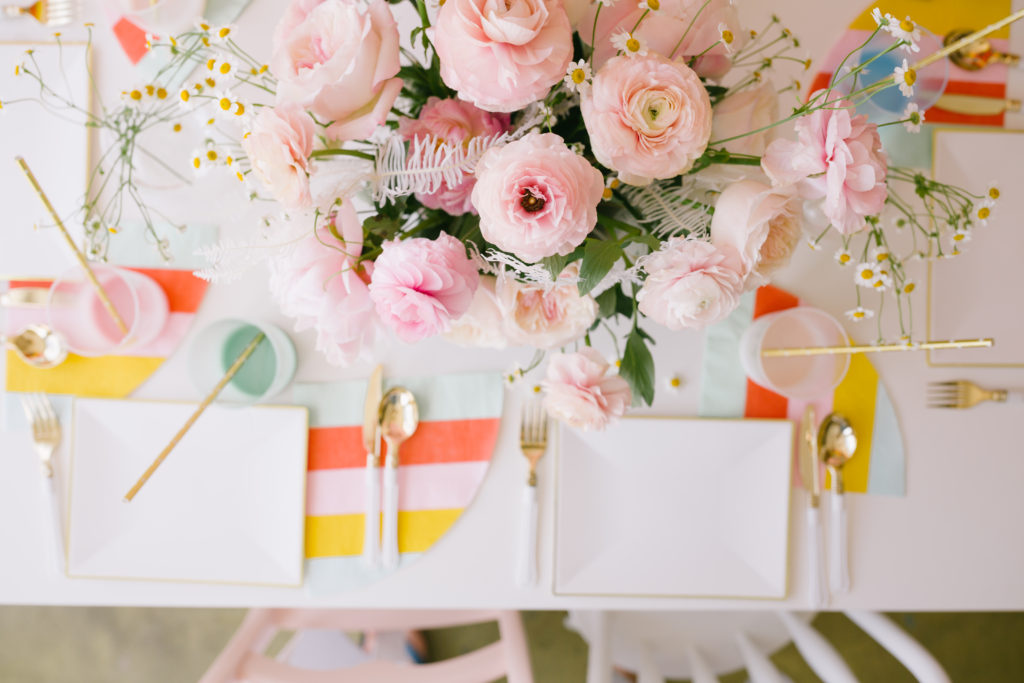 These ombre plastic cups are SO pretty and very unique!!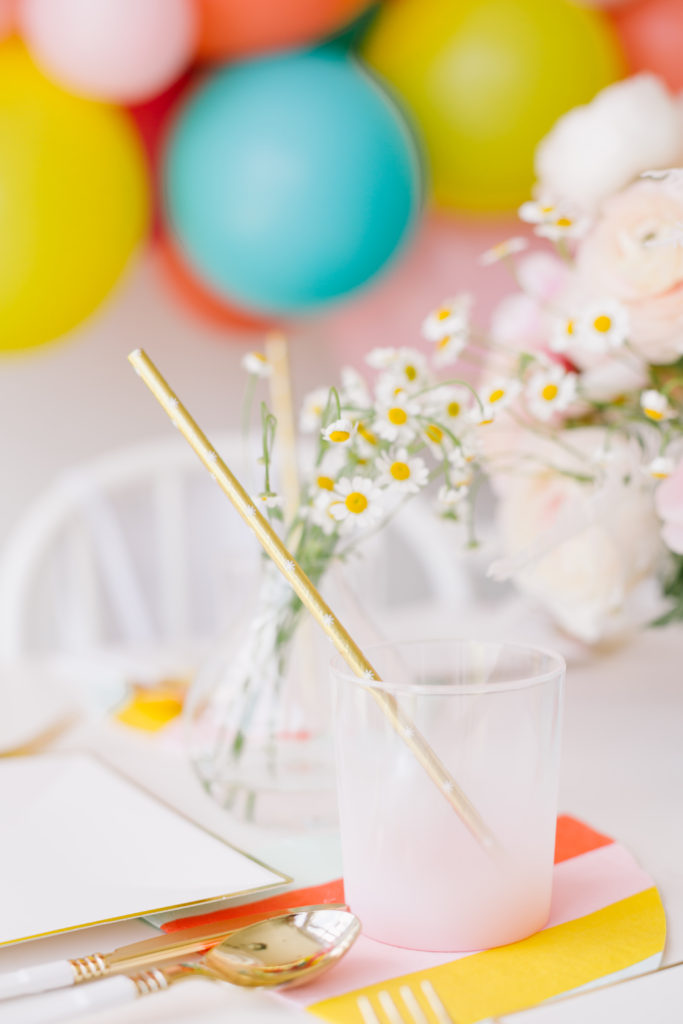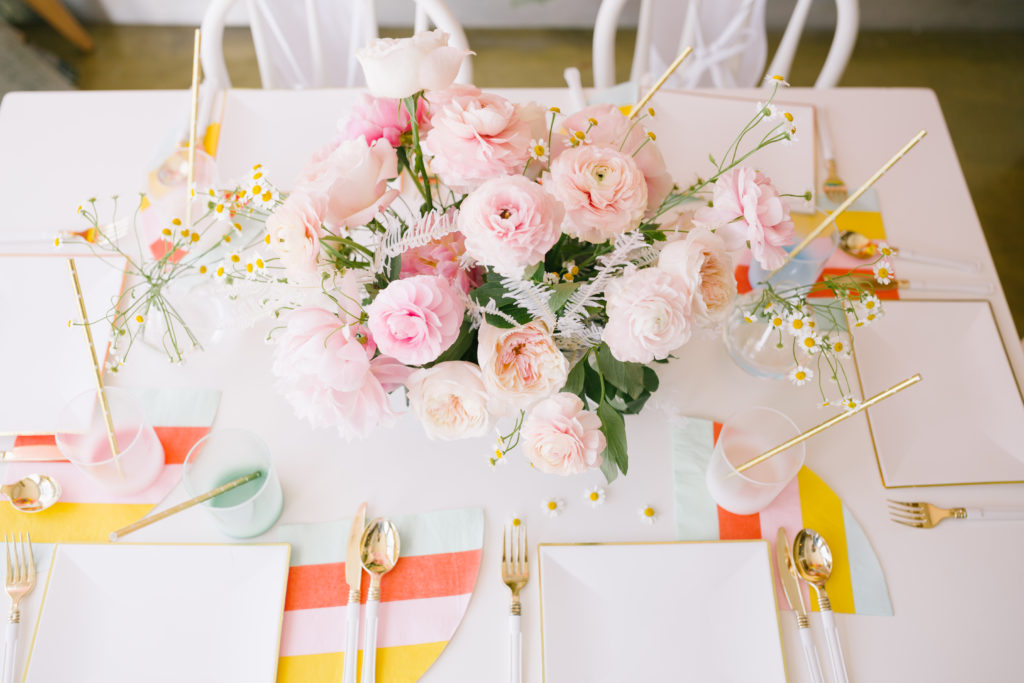 Our talented friendor Meghann Miniello made this cute print and we surrounded it by balloons from Up Up In the Air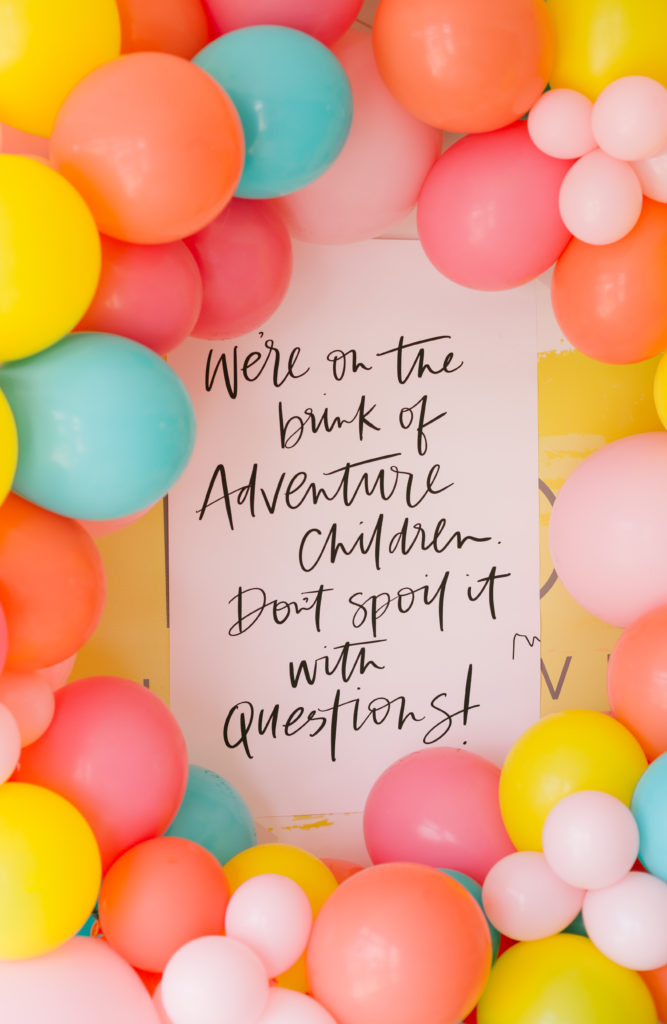 Flowers by Third & Park, another super talented friend.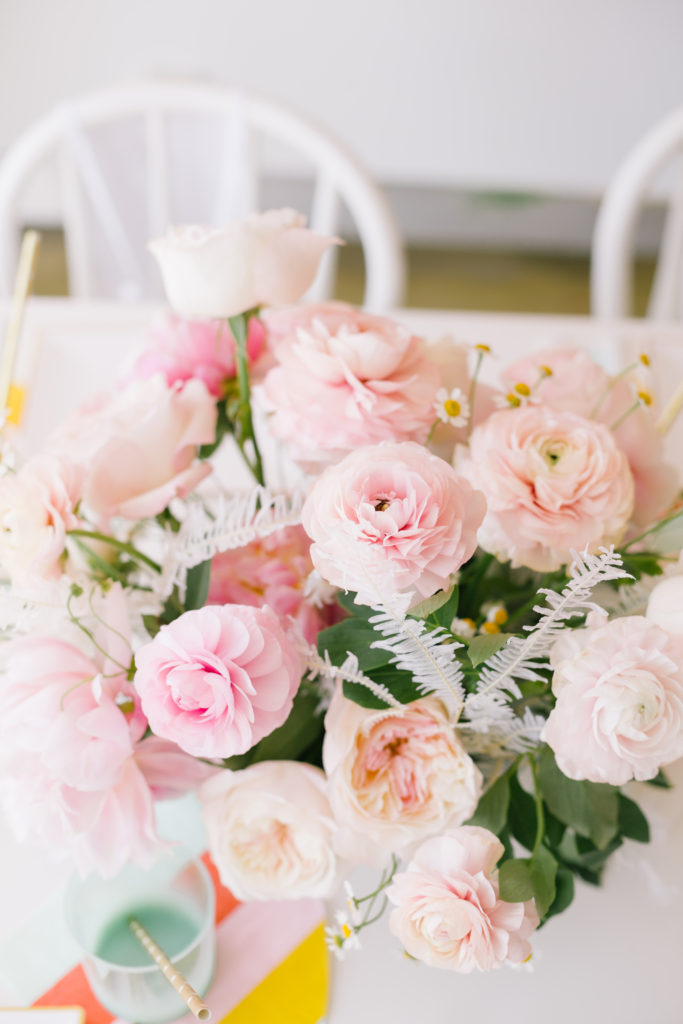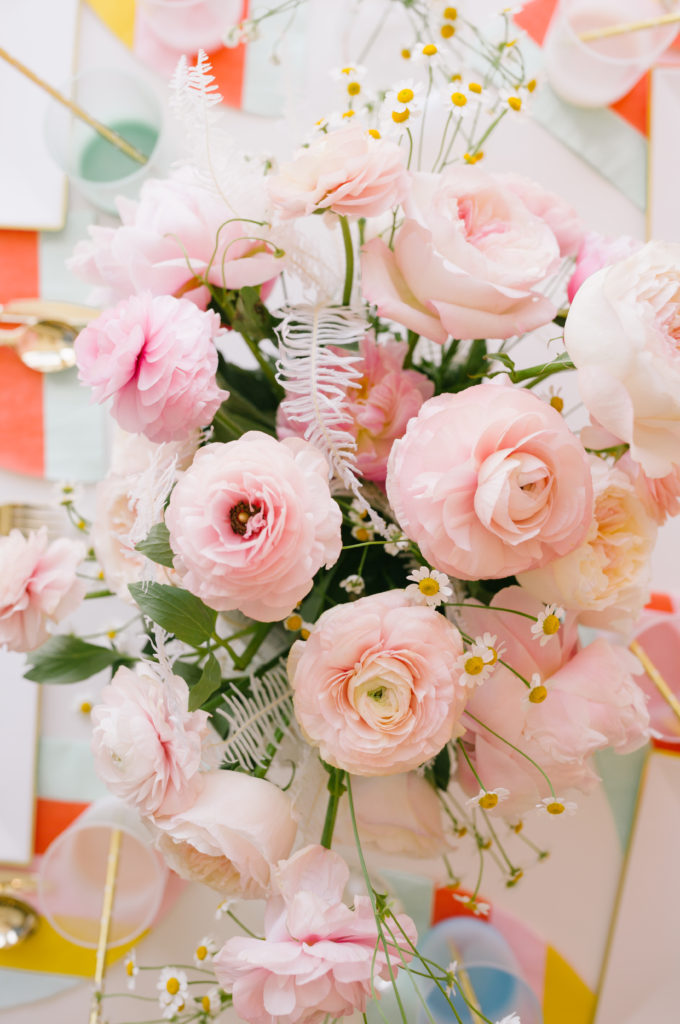 Details, details, details….Each little guest got a little art apron to take home custom made by Poppy Jack Shop.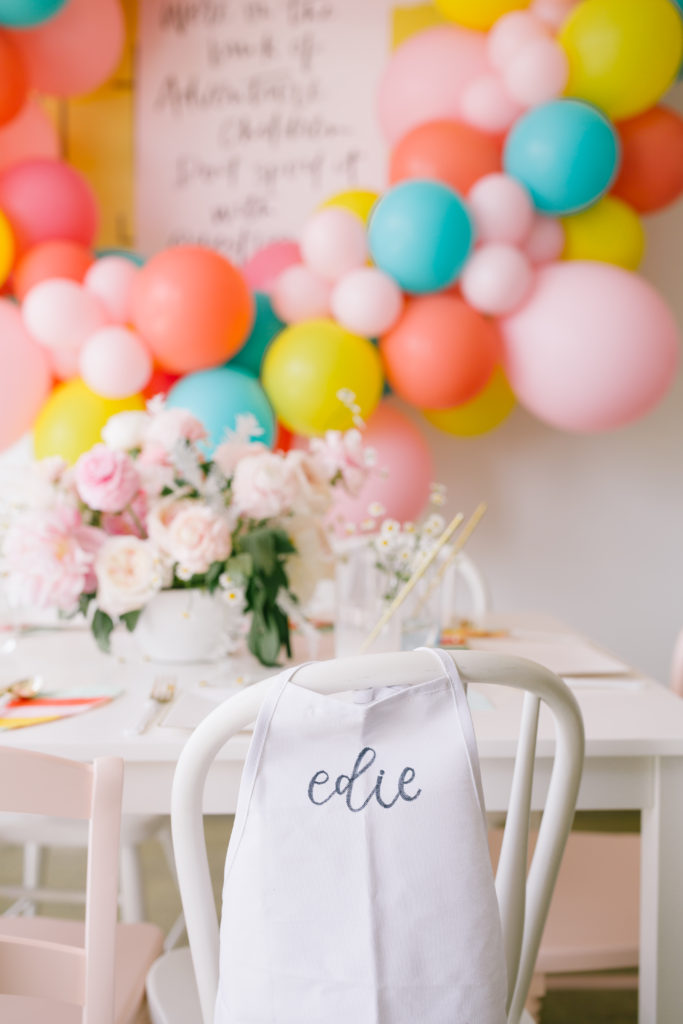 Now on to the yummy and pretty desserts by Beverly's Bakery.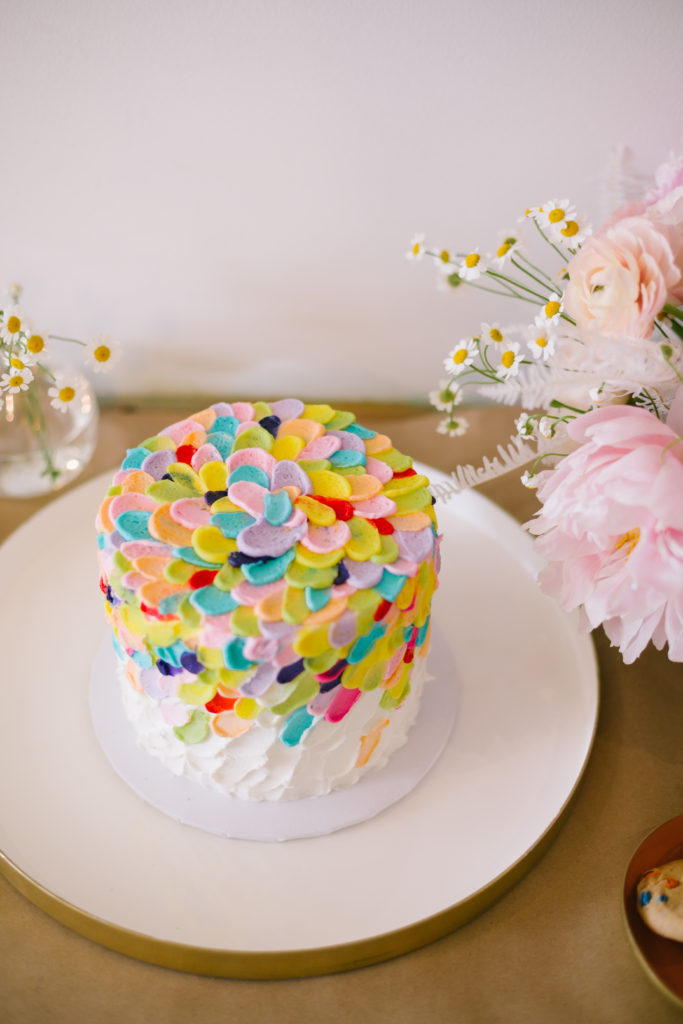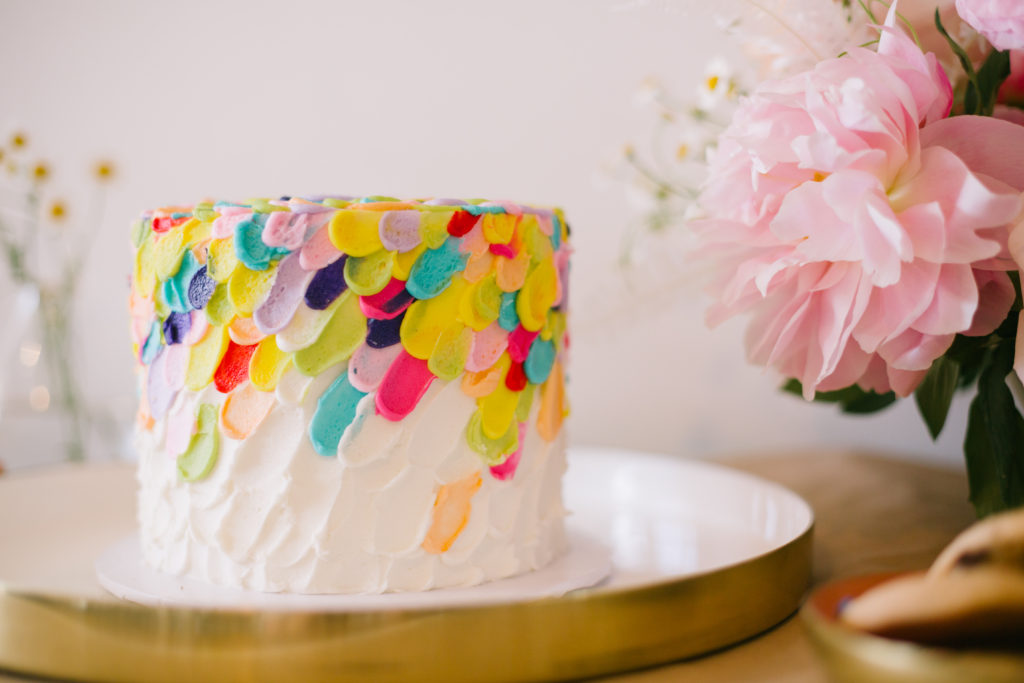 Love all these bright colors to go with the fun Mary Poppins color palate.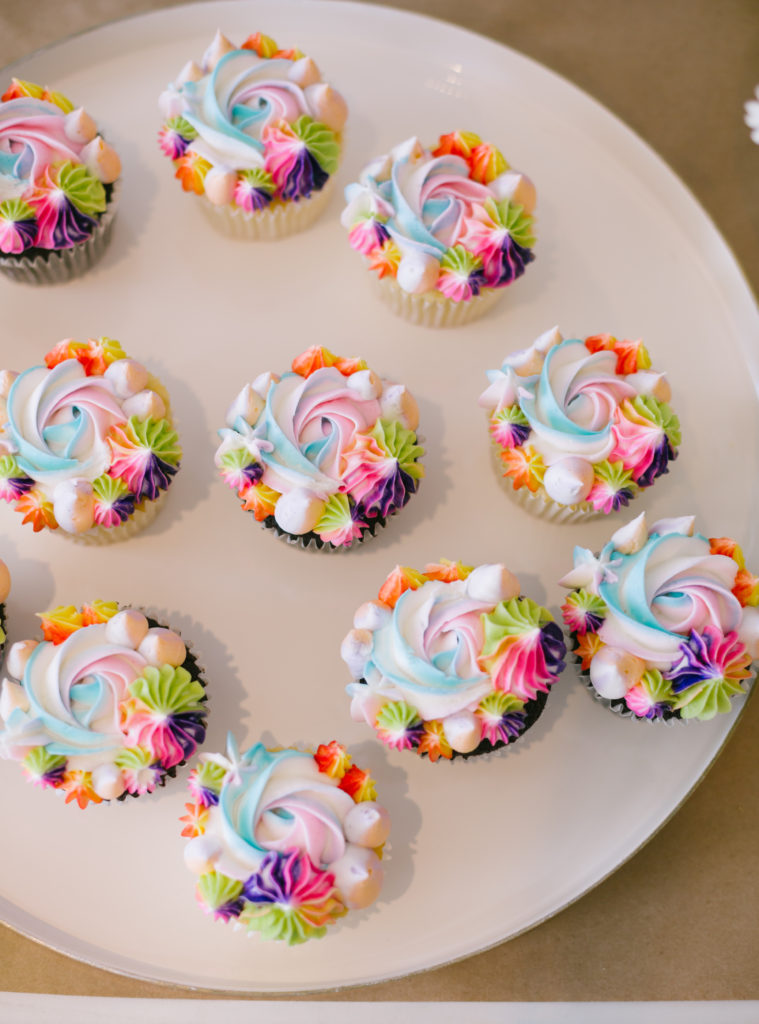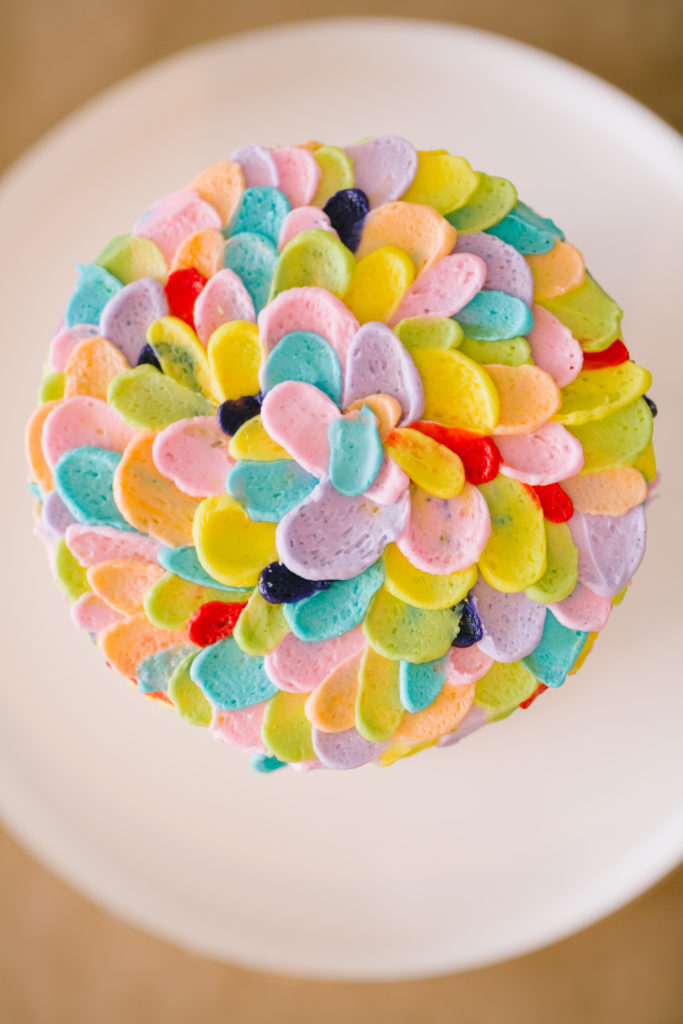 Edie had a great time. I asked her what the best part of her day was and she said, "Painting with all my best friends."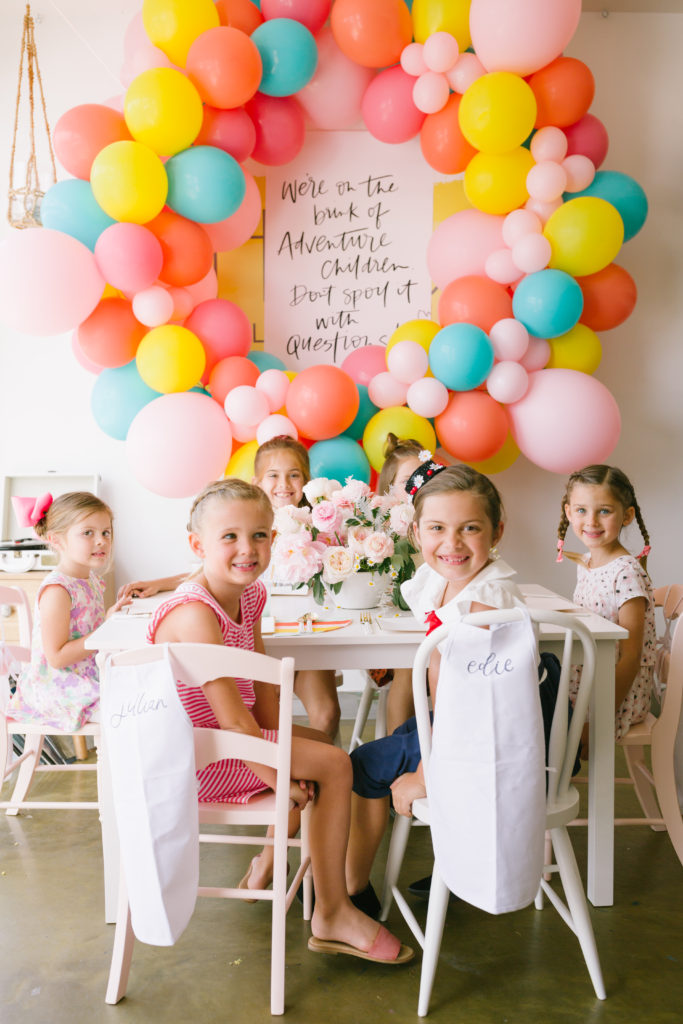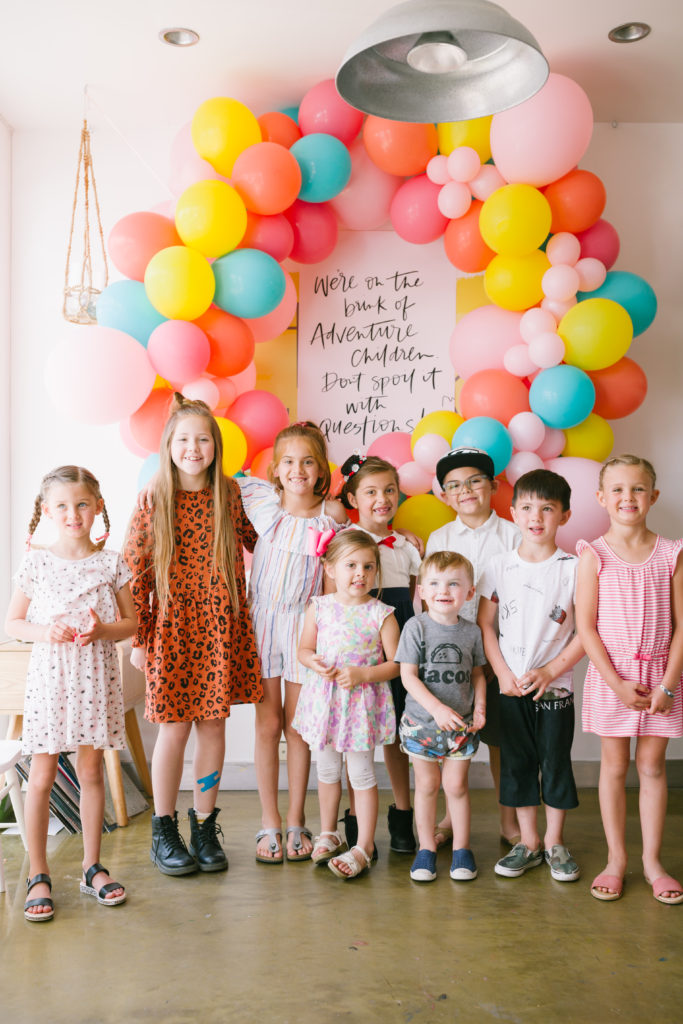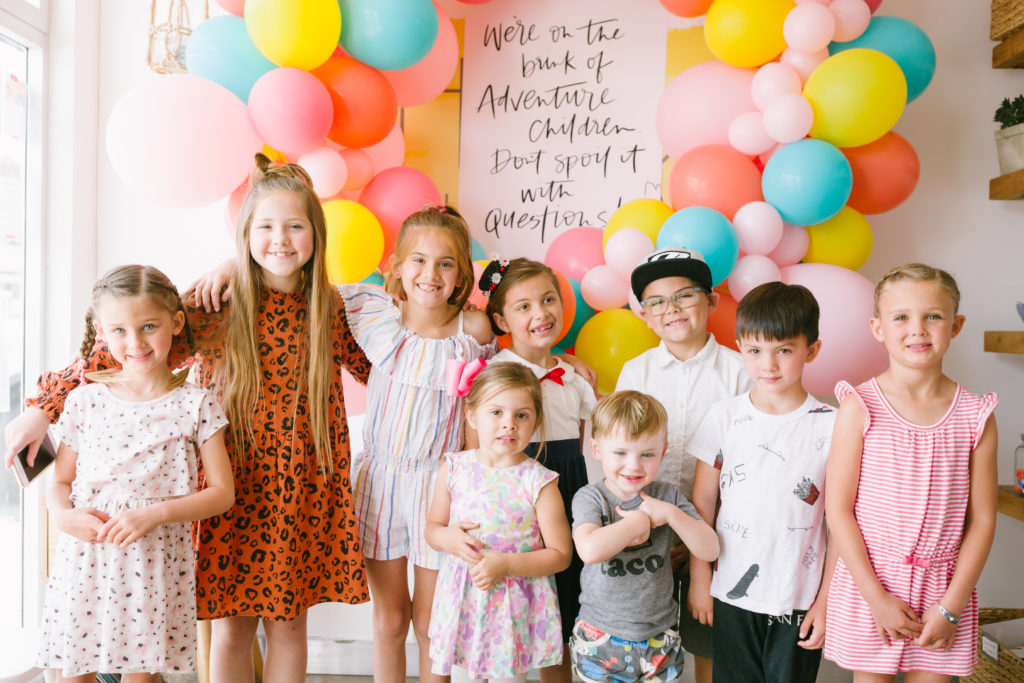 Why is it so very hard to take a family picture these days…geez! I mean, hubby not looking, 2 year old meltdowns, and goofy faces galore. Can it get any better than these?!?!?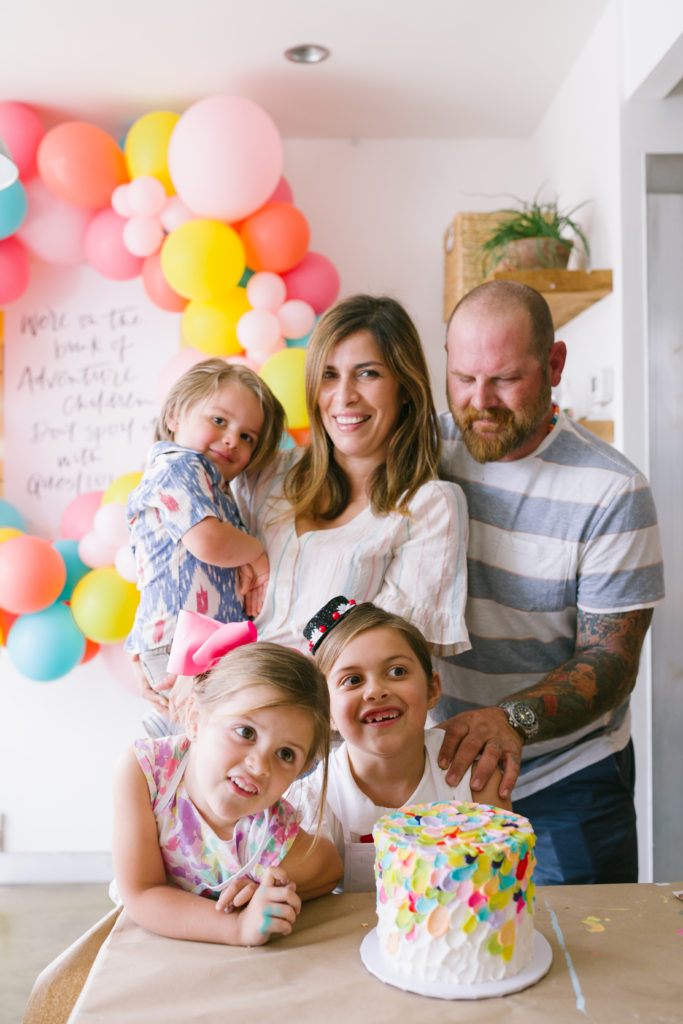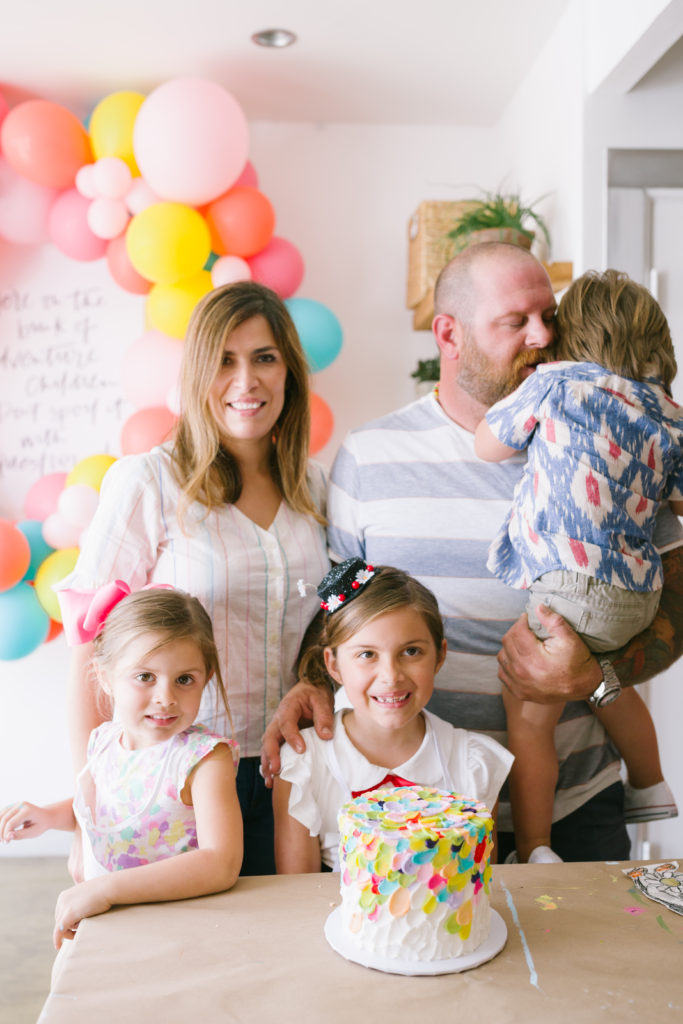 Happy SEVENTH Birthday sweet girl, we love you more than you ever know!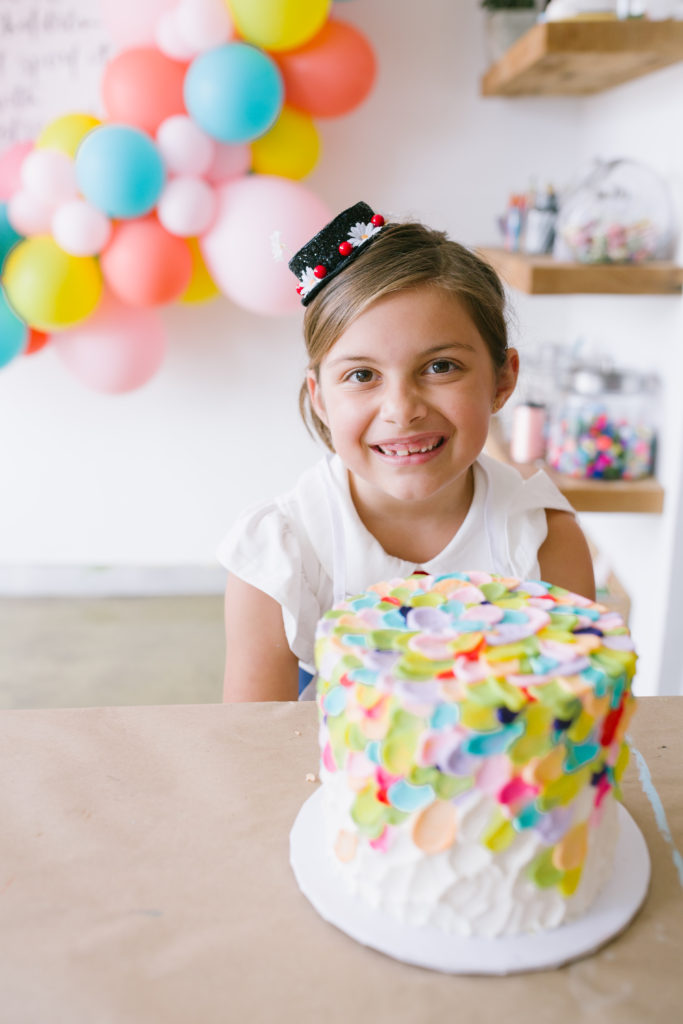 Special Thank you goes to Alison Bernier for documenting this special day. You are the best.
Xx Leah
Event Design & Coordination Beijos Events, Photography Alison Brenier, Venue Art & Soul Collective, Balloons Up up in the air, Florals Third & Park, Desserts Beverly's Bakery, Tabletop Sugar & Cloth, Invite & Print Meghann Miniello, Aprons Poppy Jack Shop, Edie's Poppins Hat Kutie Bow Tuties Edie's Poppins Dress Only Little Once