Does anyone else have a full-blown allergy attack when they walk thru the cosmetics section in the mail? Do you remember when they would want to give you a sample of every kind of perfume at department stores? Sneeze central! I have always been sensitive to those strong smells. Since I was little, I always did a body spray of some sort instead of perfume. In college and really for years now, I use Kai. If you love any type of gardenia smell, this body spray is for you! But since I have been dabbling in the essential oil world, I have been making my own scents. Which is a lot of fun! I change it up per season. Plus, its really easy to do, and makes fun gifts as well! I'm showing you today my three summertime sprays.

Photo by Dayna Studios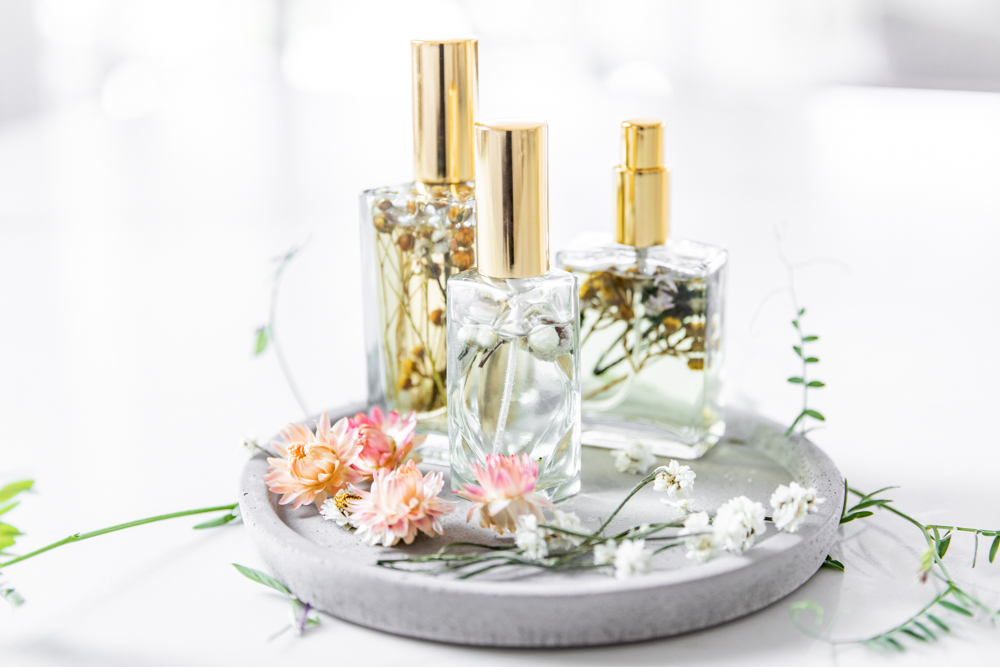 ESSENTIAL OIL SPRAYS

Jasmine Oil Body Mist
A light, moisturizing body mist with a floral scent.

3 oz witch hazel
1 oz vegetable glycerin
25 drops of jasmine essential oil
assorted dried flowers
flaked mica (optional)

Fill 4 oz spray bottle with dried flowers and mica, if using.
Add witch hazel and glycerin.
Drop in 25 drops of jasmine essential
Sleepy Time Spray
Lavender induced spray perfect for right before bed for that perfect sleep

Water
Pinch of salt
15 drops Lavender Essential Oil
15 drops Cedarwood Essential Oil

Fill 4 oz spray bottle with dried flowers and sea salt. Add the essential oils, and then fill the rest with water.
Get your Tropical On Body Spray
A refreshing body spray that will have you feeling like you are on a tropical vacation

Glass Bottle (this recipe is for 6 oz, so adjust if smaller)
Witch Hazel
Bergamot Essential Oil
Ylang Ylang Essential Oil
Tangerine Essential Oil
Pomegranate Oil (optional)
Start by adding 5 oz of Witch Hazel to your glass bottle. Next, add 4 drops of Ylang Ylang, 6 drops of Bergamot and 6 drops of Tangerine. If you enjoy a fuller, stronger tropical scent, add more oils. Totally up to you!

---
I N S T R U C T I O N S
Super easy here! But 1st, you have to get pretty bottles, which I got here. Shop below to find some more fun bottles you can use! And then, you need to get some dried flowers. These pretty flowers came from Kathy, the sweet lady behind The Flower Patch. It is an Etsy shop, where she will custom make dried flower arrangments for you! Super cute especially for a wedding, DIY, party, etc.

Ok, so this is what you have to do. 1st, take your dried flowers and push them into the bottle. They have to be small enough to fit. Then simply, just fill up your bottles with your essential oil and liquids. The directions are above for each spray. Adjust the amounts for your bottle size. I sometimes will use 4-6 oz bottles cause they are sprays. When gifting, I will use small ones like above. Couldn't be easier! Then, just spray and refill when needed! I like to refill once a week, so the dried flowers don't get moldy. You can simply omit the flowers, but they make the bottle look so pretty!
---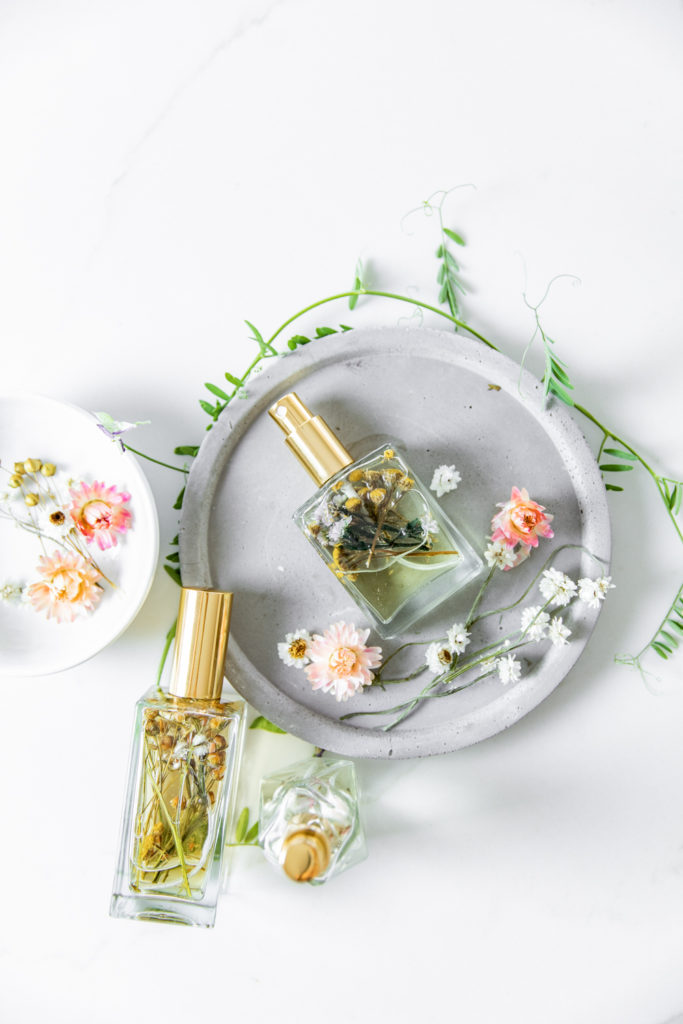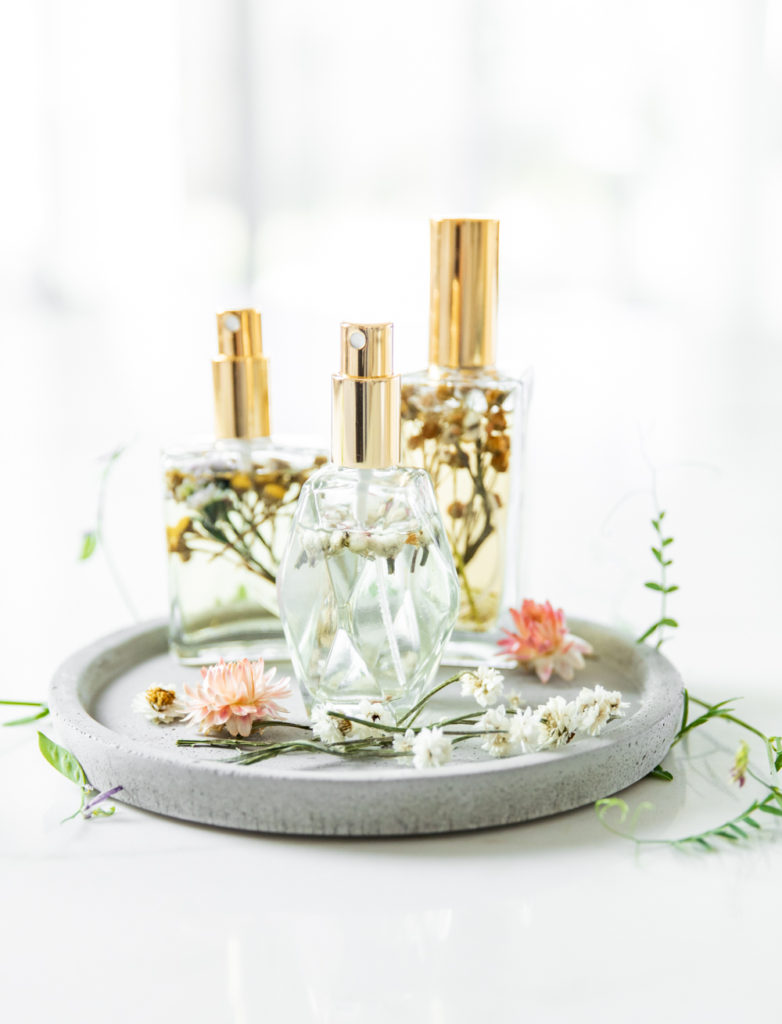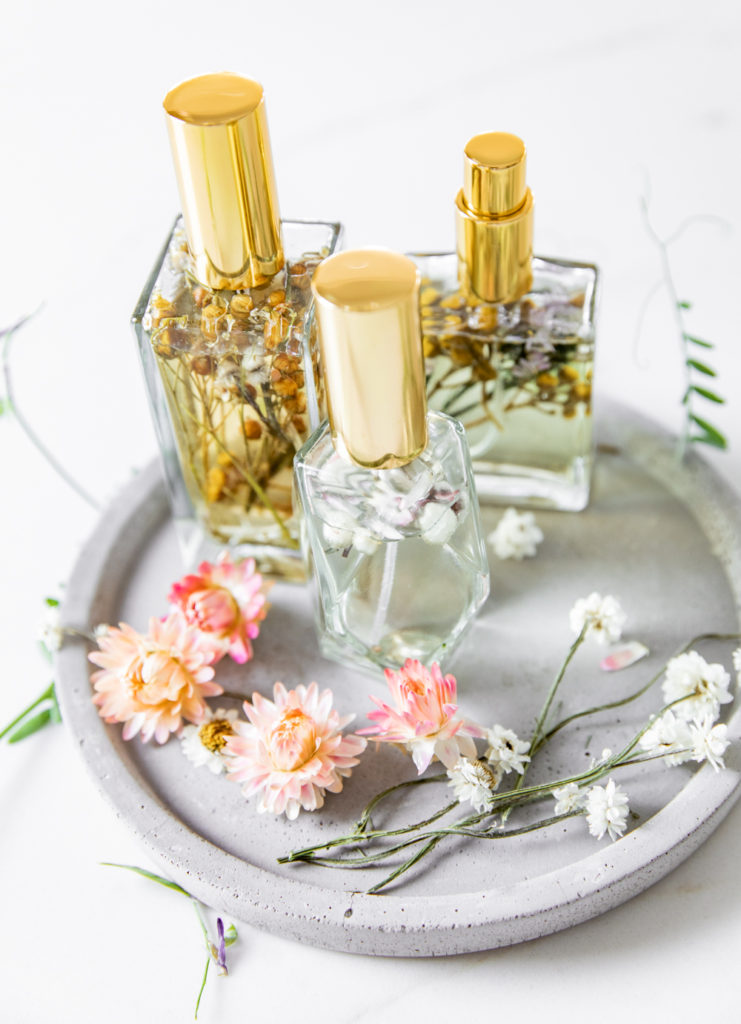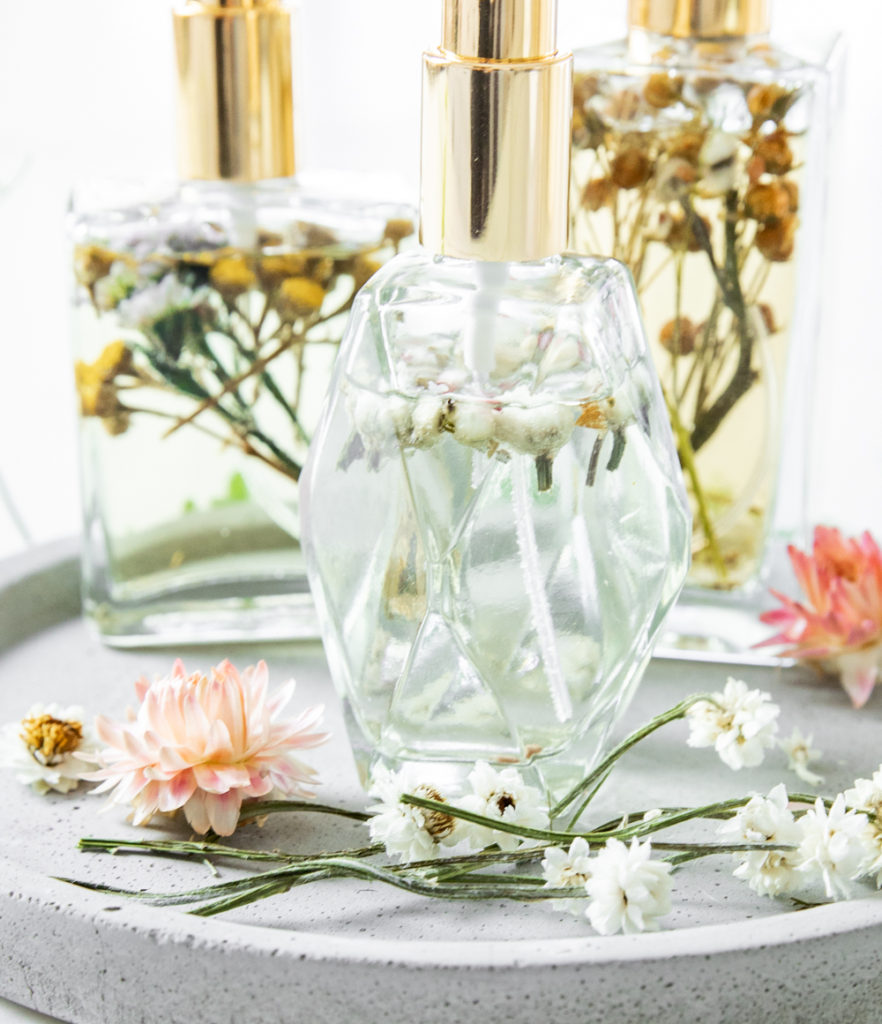 BEIJOS CRAFT CLOSET
SHOP THE POST


xx
Abby