Ok, let's make this short and sweet. Why? Cause it's hot, summer is close to being over, and, well, frankly, we need a cocktail right about now. Let's try and beat the heat with this refreshing melon cucumber gin spritzer. Using the summer's fresh produce and some tasty gin, we have a yummy drink to cool down with. Oh, and the best part? I made candied cucumbers for a garnish! So come along, and let's get to it.

Photos by Dayna Studios
---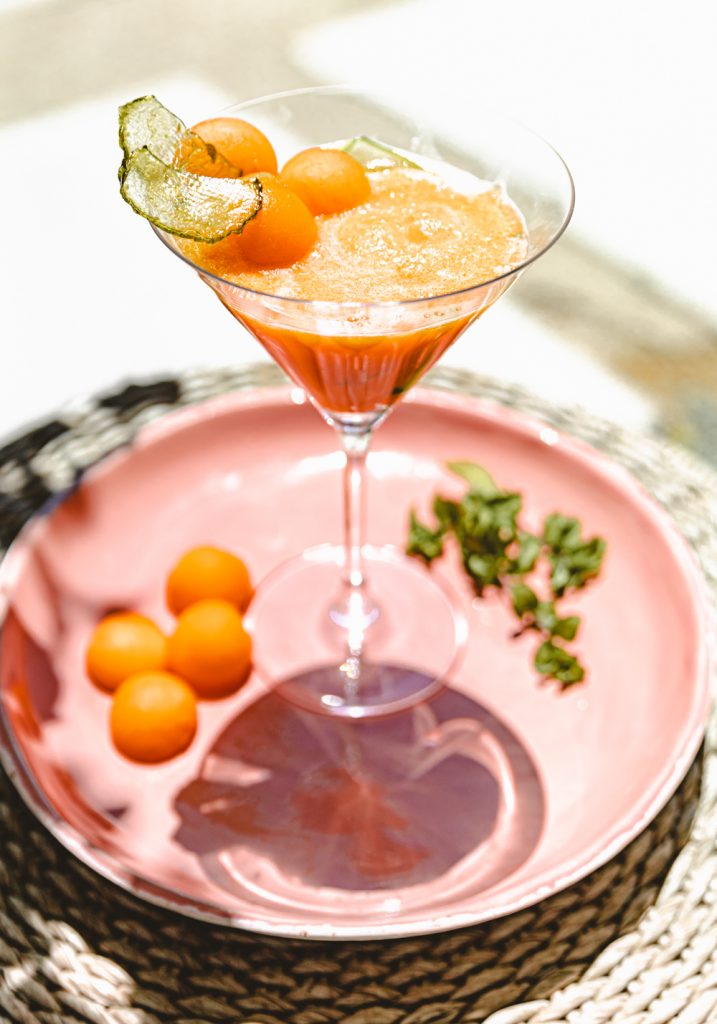 ---
Cucumber Melon Gin Spritzer
serves: 1 drink
W H A T   Y A   N E E D

Candied Cucumbers
Cucumbers
1 Cup of Caster Sugar
1 Cup Water
5-10 Sprigs Fresh Mint
Cantaloupe

Melon Simple Syrup
1 Cup Water
1 Cup Sugar
2 Cups Cantaloupe cubes or balls

For the cocktail
2 oz. Melon Simple Syrup
1.5 oz. Gin
1 oz. Seltzer Water
Melon Balls/Cubes + Candied Cucumbers for garnish
Cucumber Slices
Ice
Fresh Mint

B U S T   O U T
Melon Ball Scooper
Glassware
Blender
Baking Sheet
---
I N S T R U C T I O N S

Candied Cucumbers
Let's finely chop the mint and slice the cucumber thinly.
 Put the sugar and water in a large saucepan and heat until they form a clear syrup. Turn the heat down low and throw in the chopped mint.

Throw the cucumber slices in the saucepan and let them poach for about 20 minutes.

Take the cucumber out of the syrup and lay the slices on a lined baking tray. Put the tray in a low oven, about 194-200 F, for an hour and a half to two hours until they are mostly dried out (they will remain a bit chewy because of the very high water content of cucumber).
Let's make that cocktail!
In a small saucepan, bring the water and sugar to a boil. Let boil for 30 seconds, remove from heat, and let cool completely. Once cooled, add to a blender or food processor with the cantaloupe cubes/balls. Blend until completely smooth.
Add ice to a cocktail shaker along with a fresh mint leaf. Add the simple syrup and gin, and shake for 30 seconds. And I mean shake! Shake! Shake! Fill your glass with ice, a few melon balls, and cucumber slices, and then pour in the drink. Top with seltzer, stir to combine, and garnish with mint, extra cantaloupe, and those cute and yummy candied cucumbers! Now, if you are like me, I like my drinks sometimes extra thick. I added some melon puree to it. You can do this by simply taking a couple of cubes of melon and throwing them in the blender, nothing else! It will blend up smoothly.
---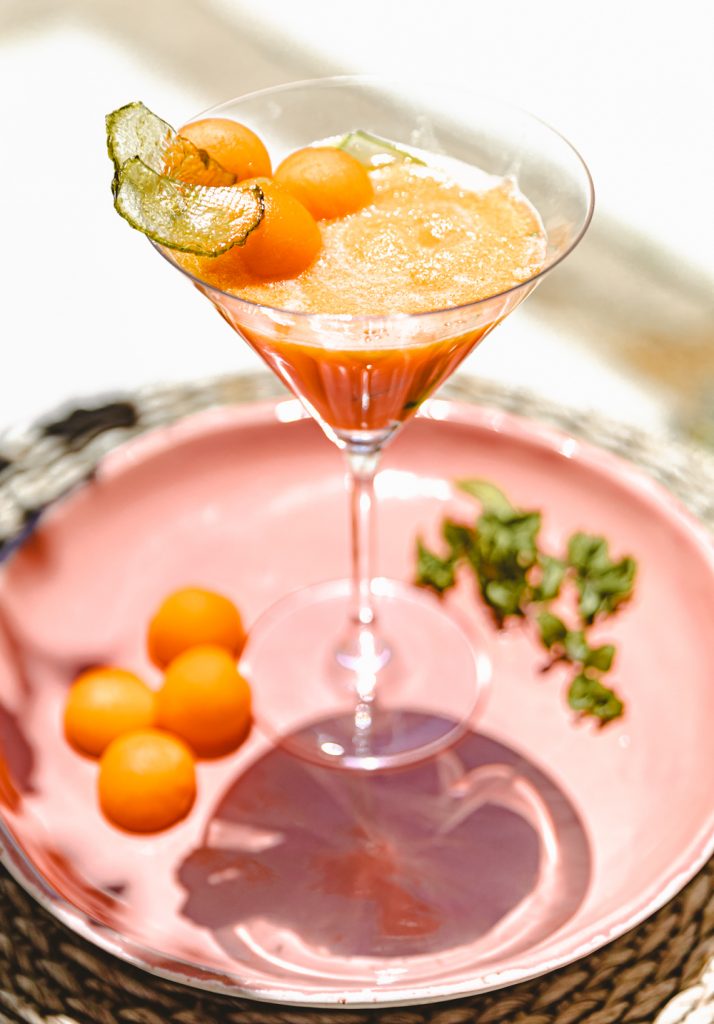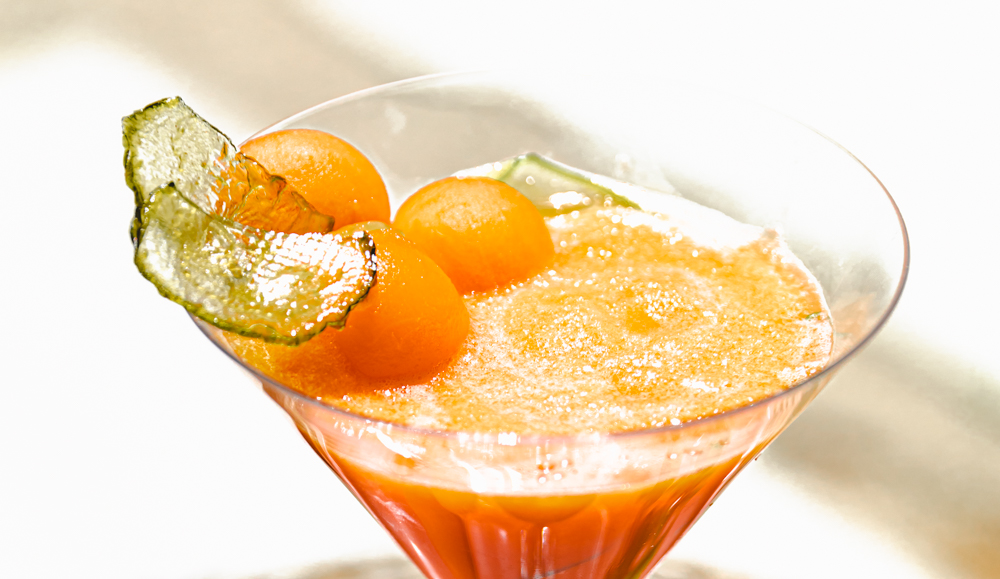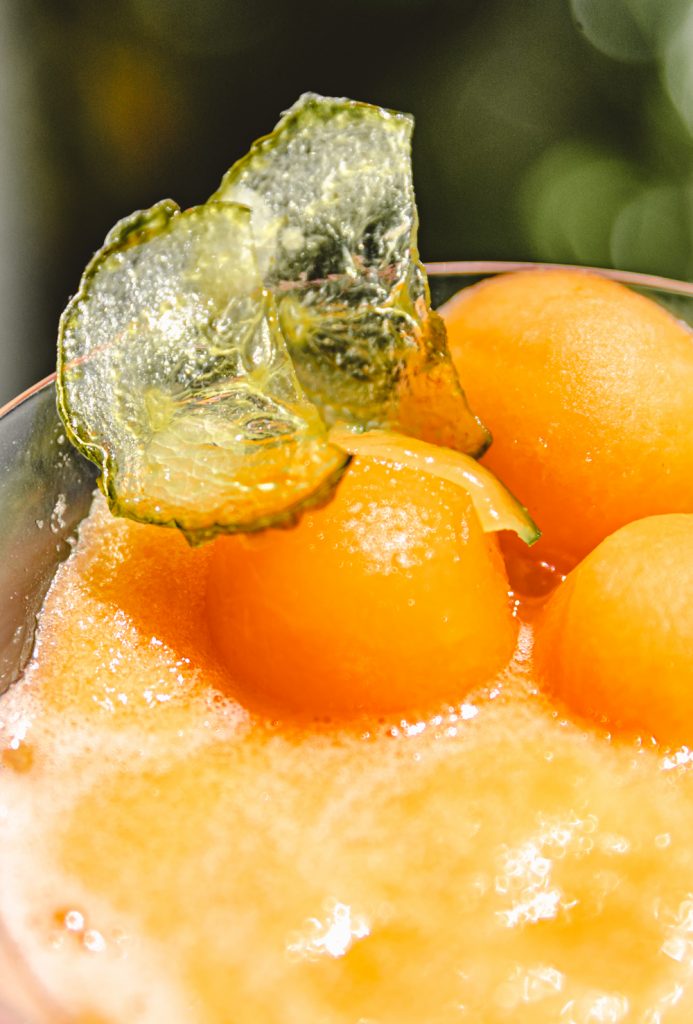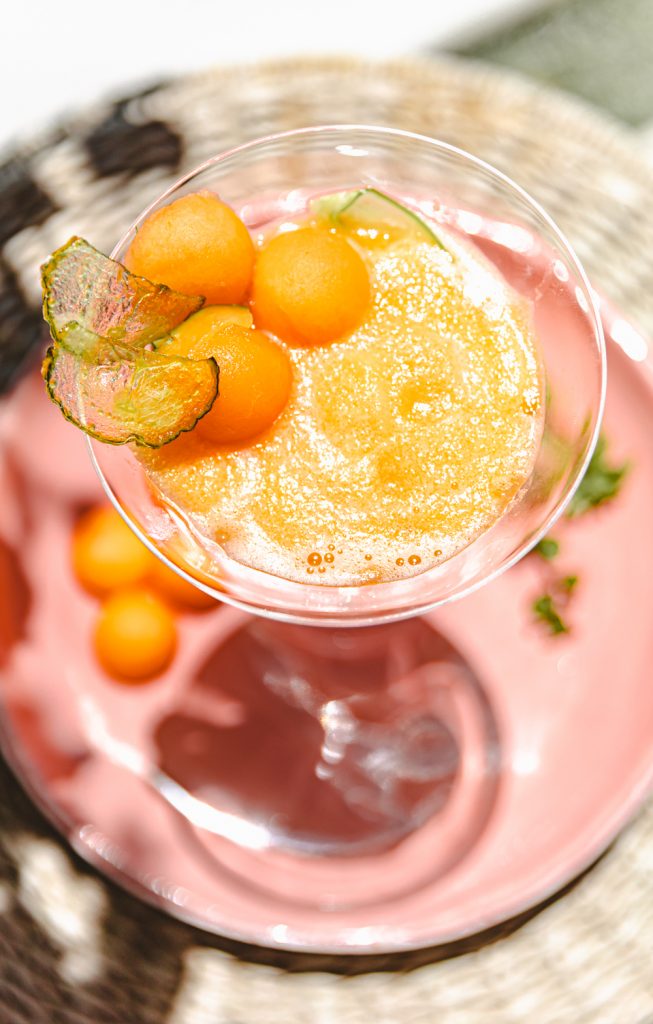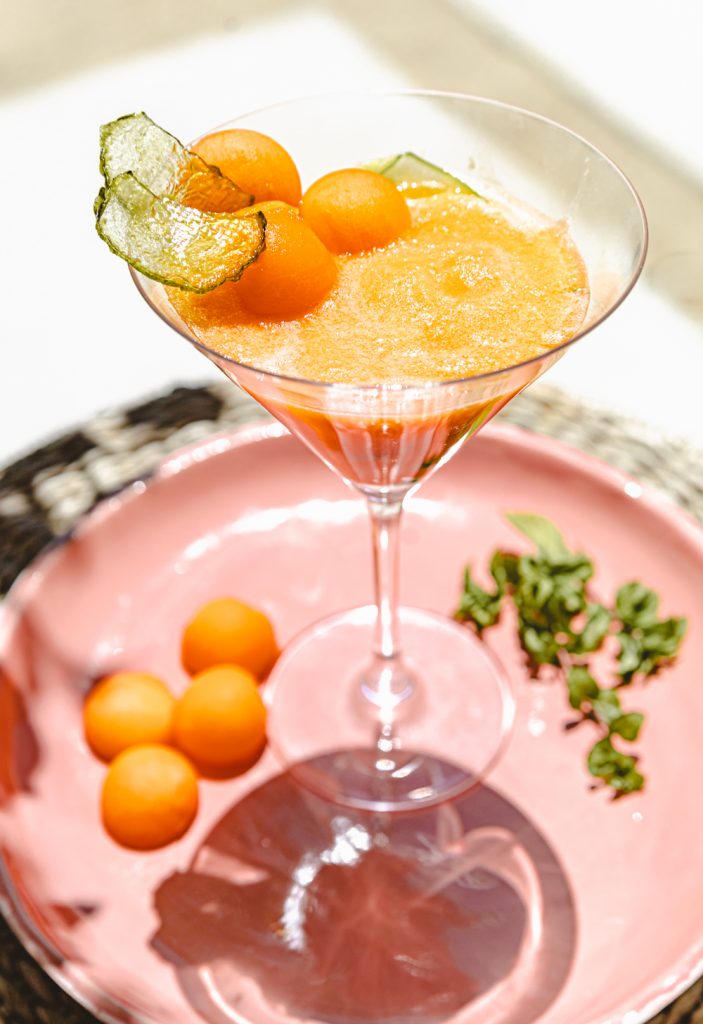 ---
xx
ABBY