Carnival parties have been all the rage for 2022 and we are loving it! Any party that has all of this fun color, lots of delicious treats, and the happiest kids around makes us very happy party planners! We've done a few of these parties the past few months so we've basically got it down. Have lots of fun games with amazing prizes, big bounce houses, tasty treats, and all the adorable details. This particular party was for an amazing client's two daughters to celebrate their birthday and even included family coming from India who they hadn't seen since before Covid. So it was a special day for many reasons!! Luckily we had Alison Bernier there to capture every little detail, scroll to see it all!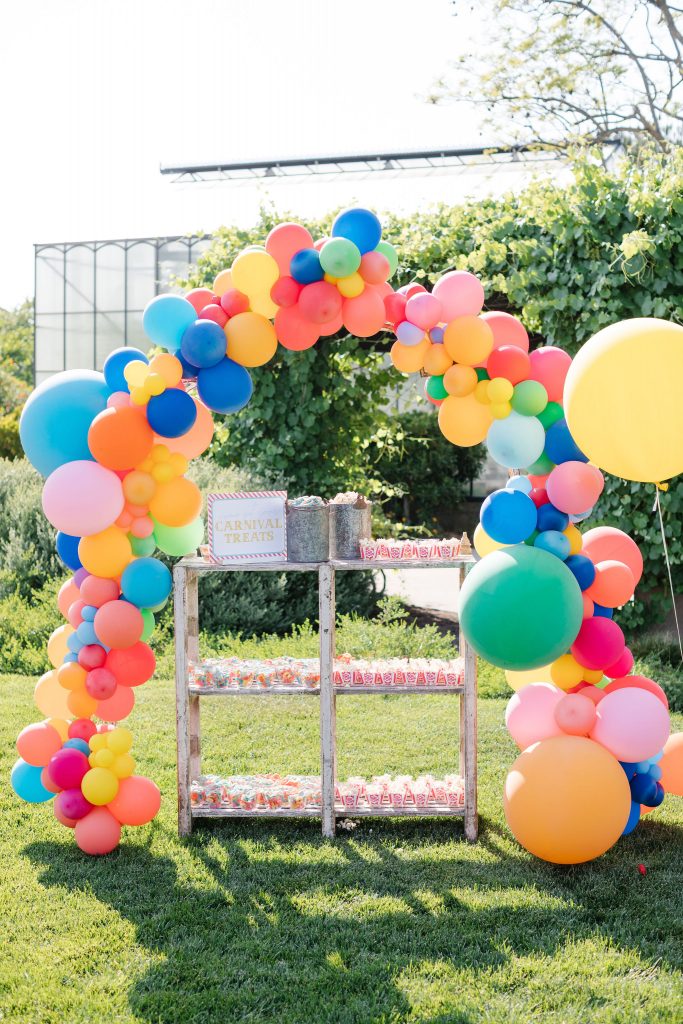 Welcoming guests with an adorable sign from Poppy Jack Shop and colorful balloons by The Pop Shop. You could tell this was going to be a fun one! There's our client, her husband, and oldest daughter. The youngest was feeling a little shy ;)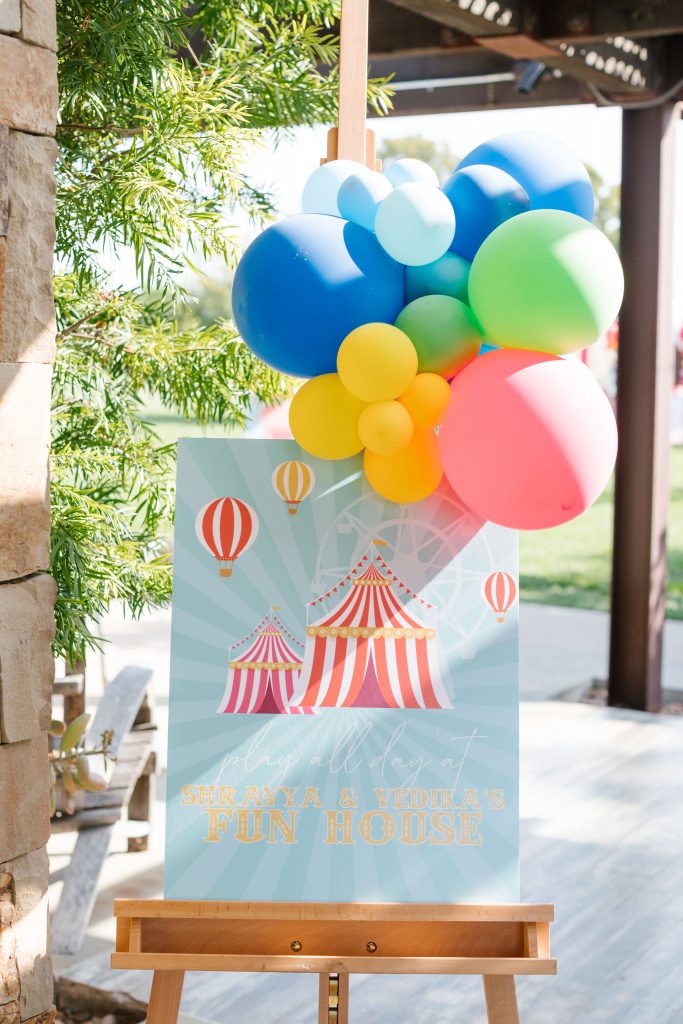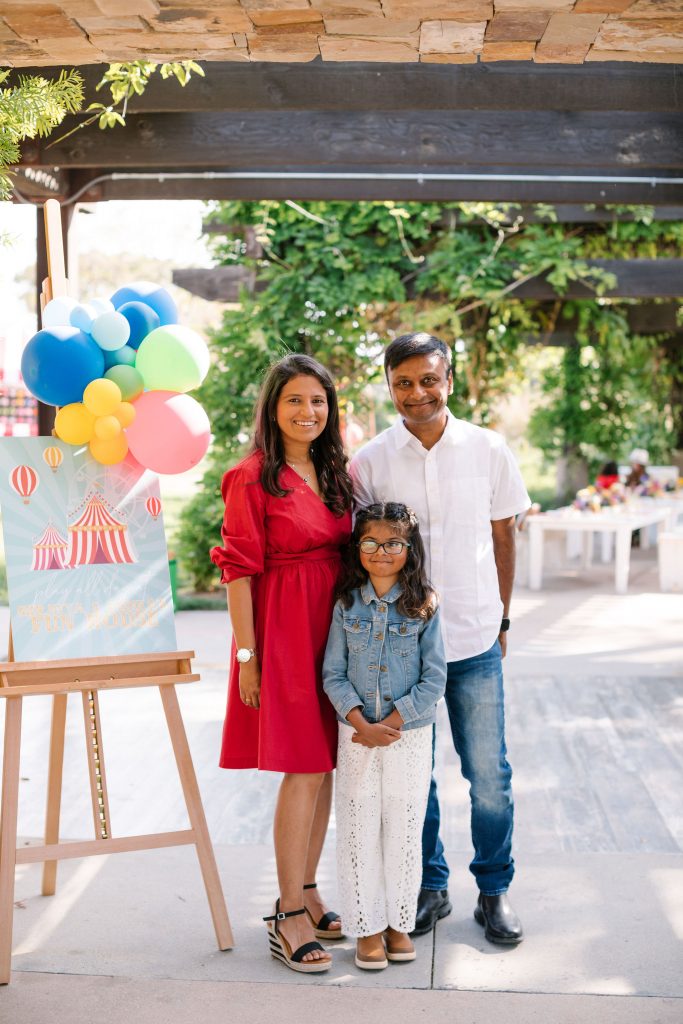 You need your tickets to play the games! Step up to our ticket booth with the another cute sign by Poppy Jack and gorgeous blooms by Earth & Grace.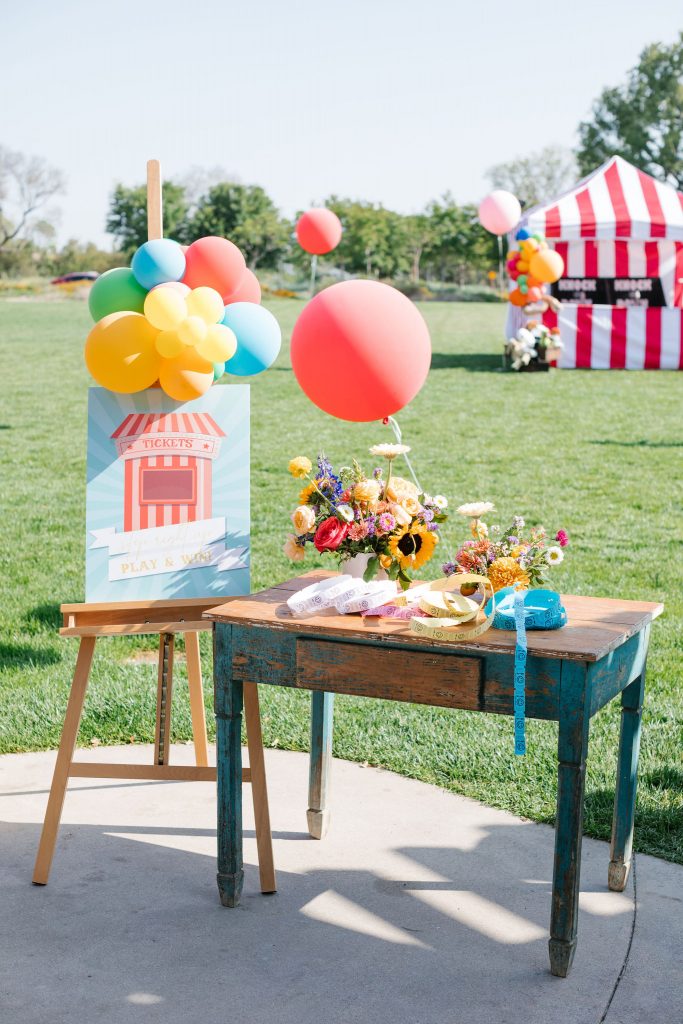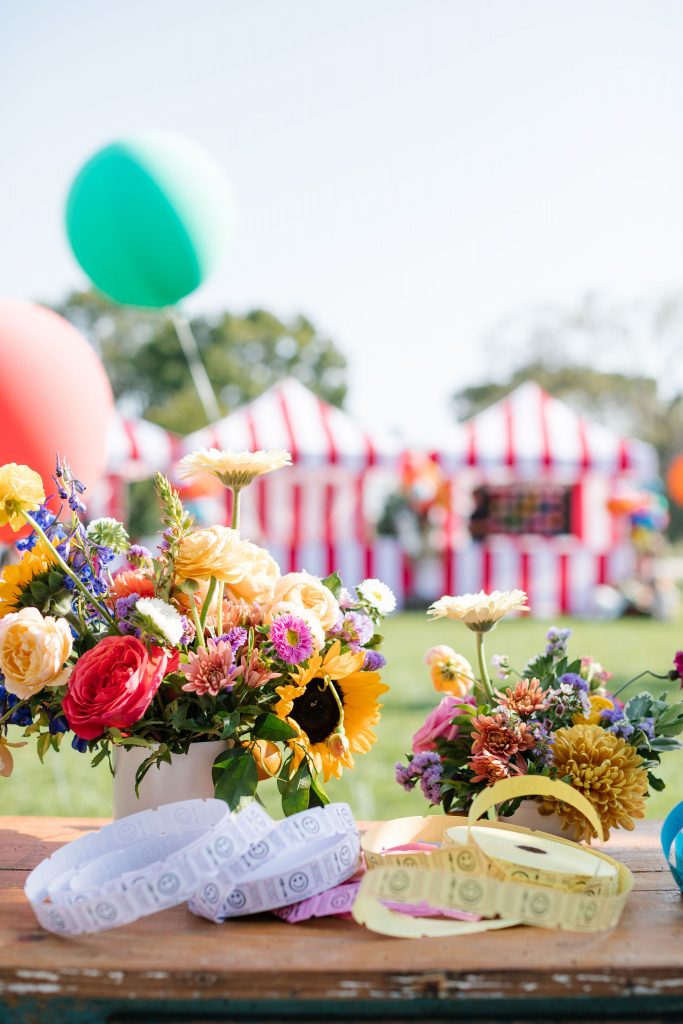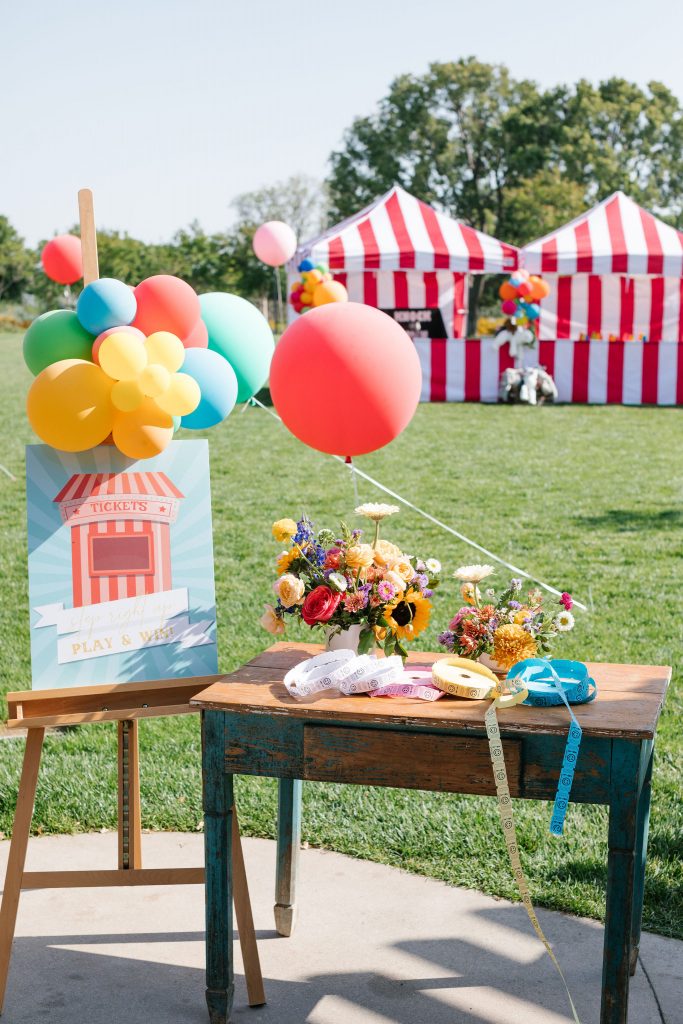 How gorgeous is our table set up?! Underneath these greens it looks so dreamy!! Of course we had our friends from Sweet Salvage Rentals bring only the best furniture!
I've loved using this tabletop collection from Meri Meri for parties, as I mentioned on Tuesday! Loving the different colors and mixing and matching of the plates and napkins plus those gold cups.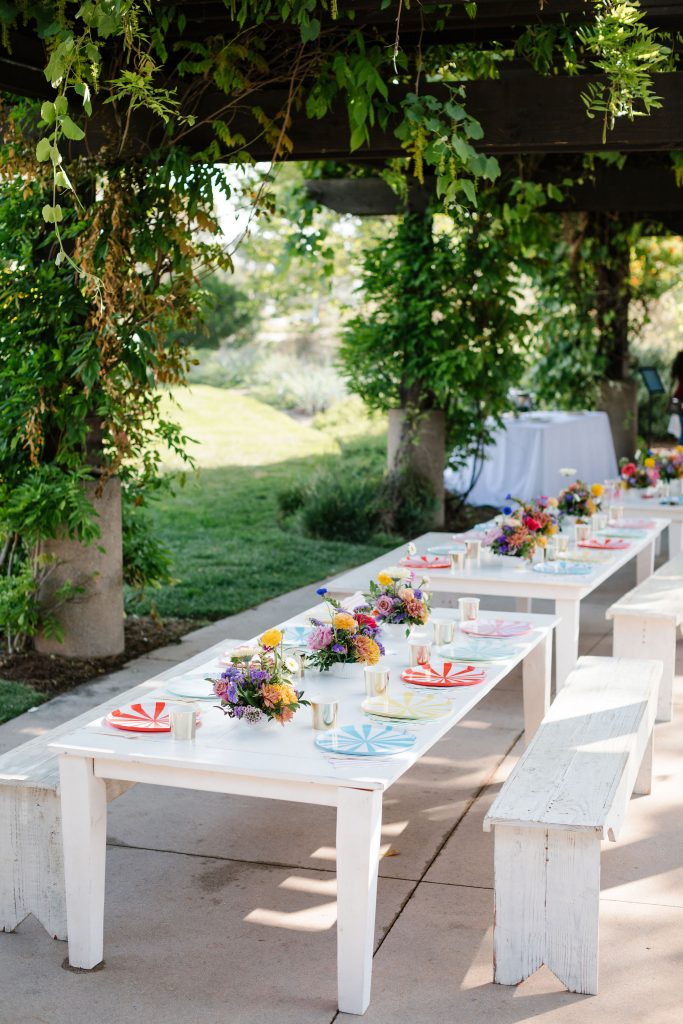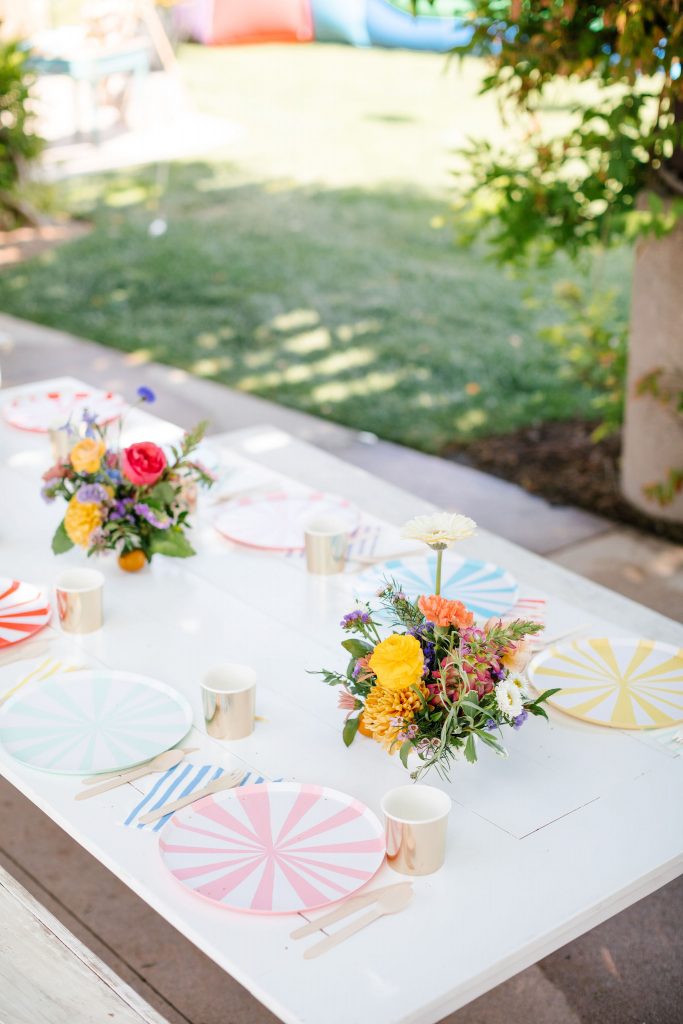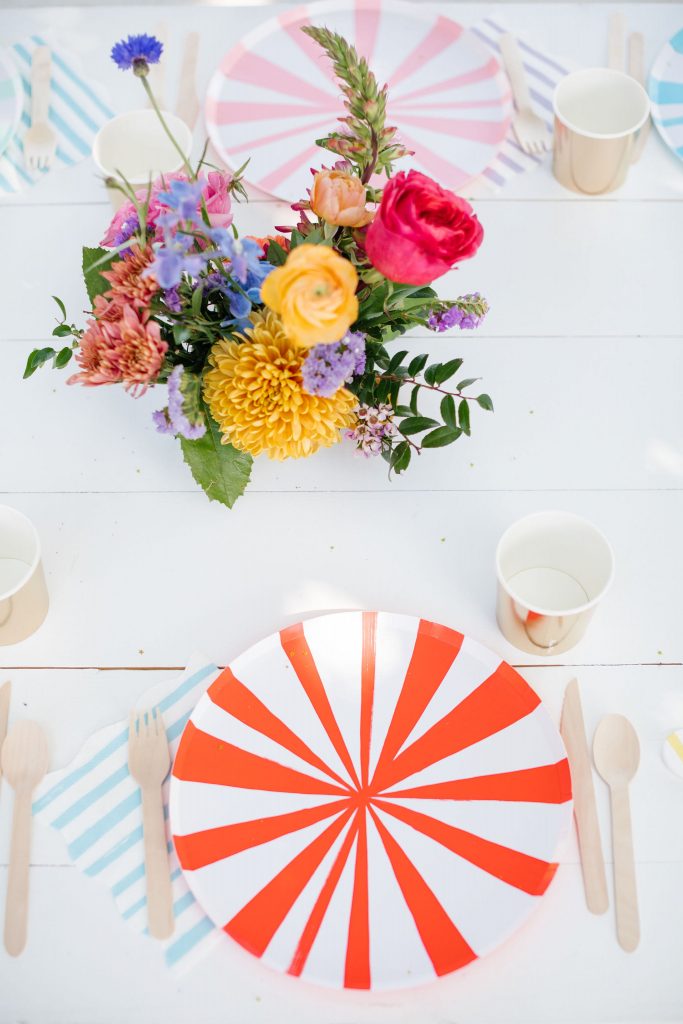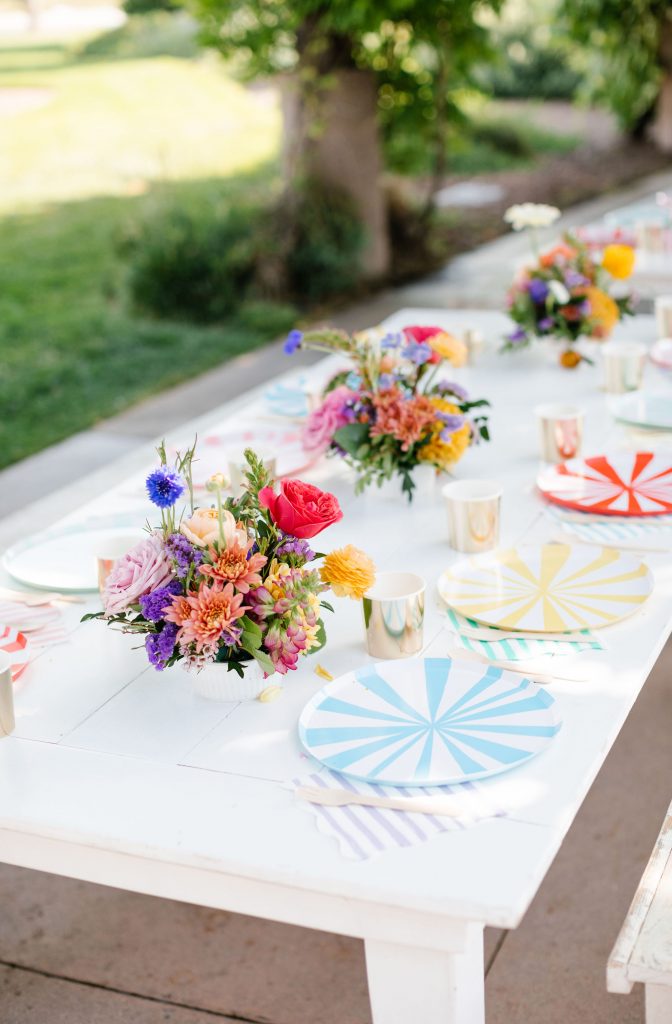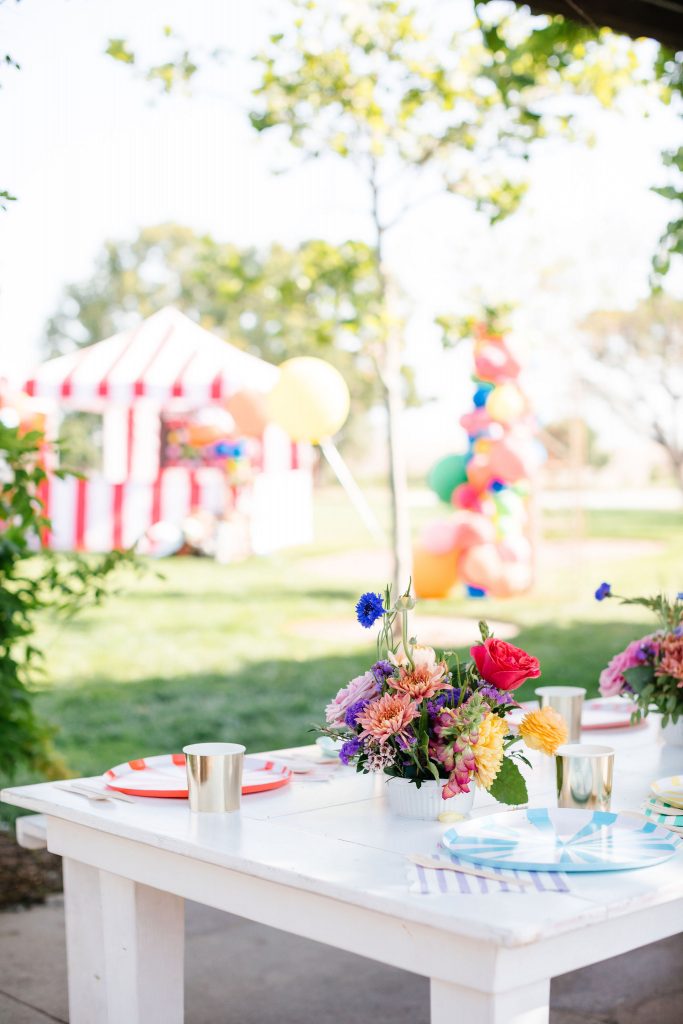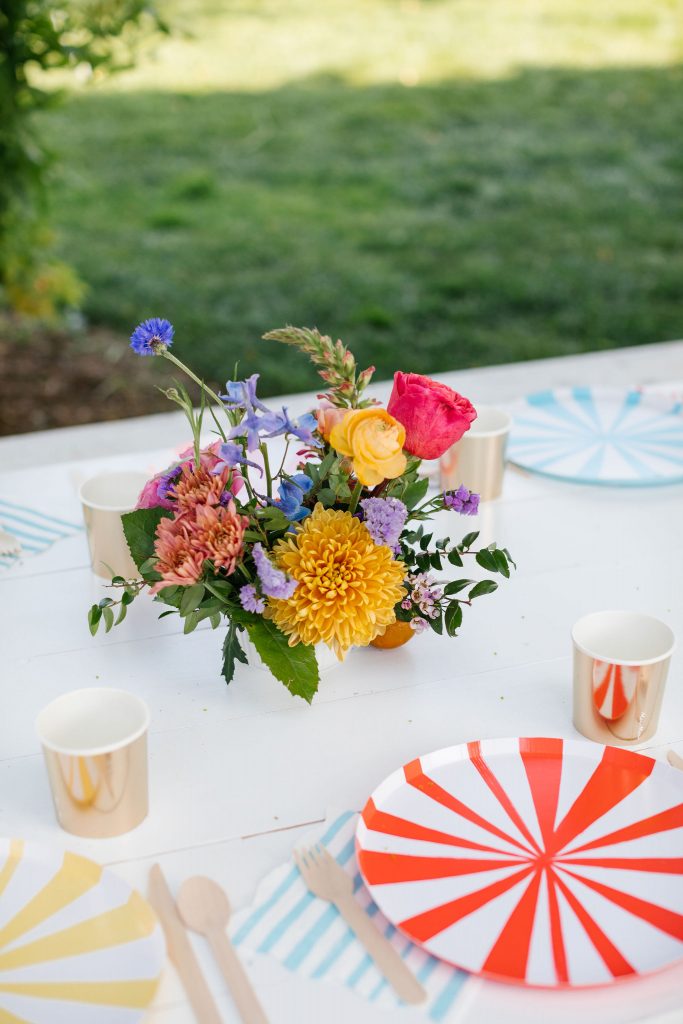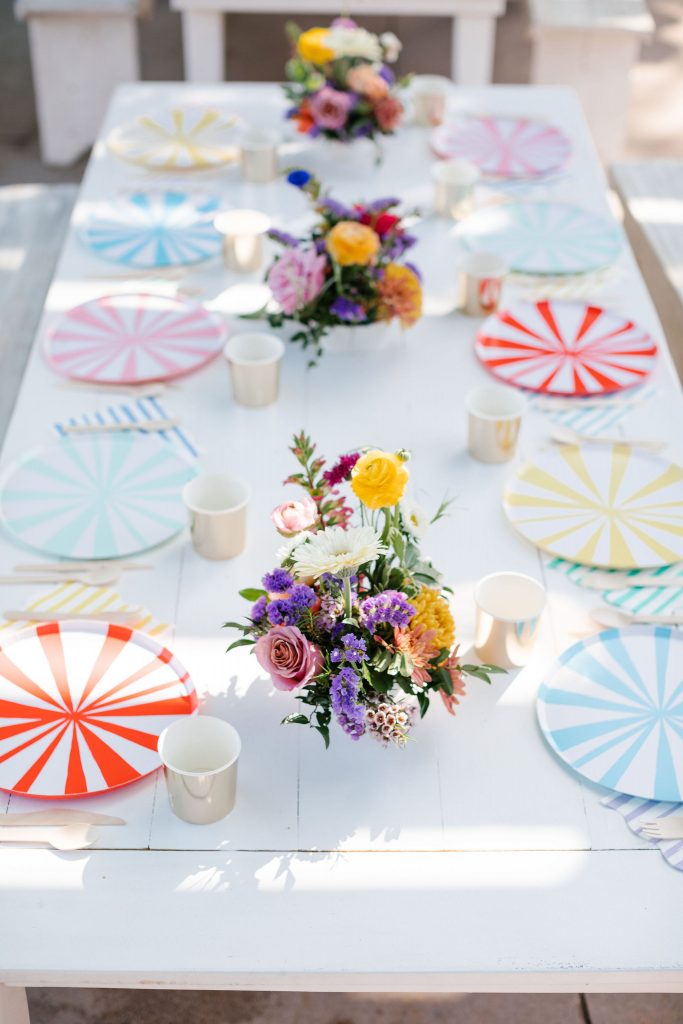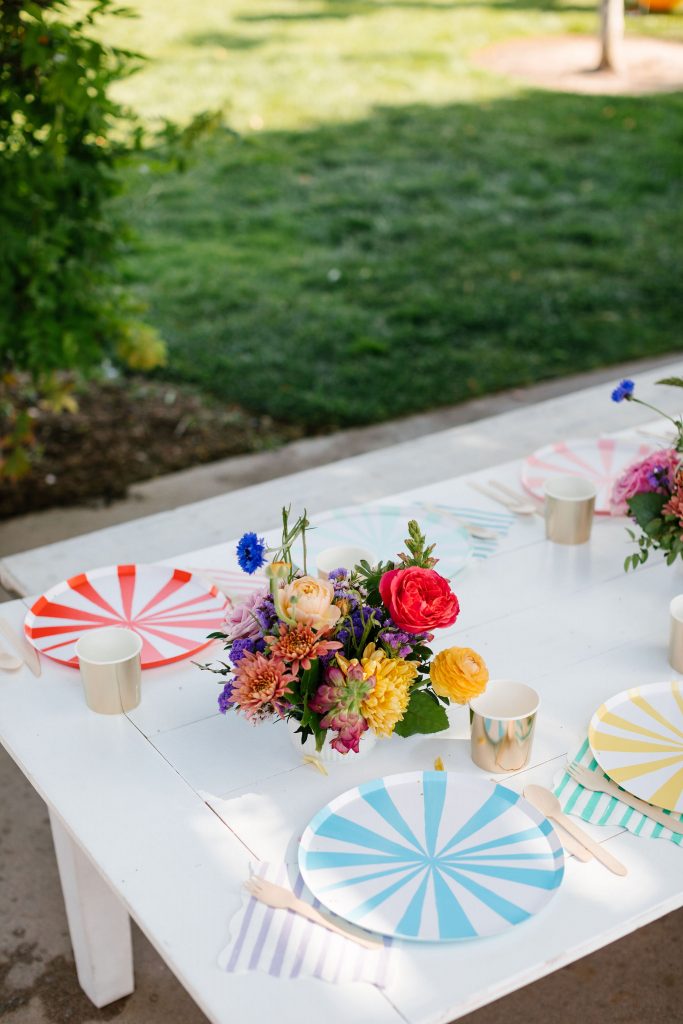 I loved how Earth & Grace incorporated sunflowers into her arrangements. So sunny and fun!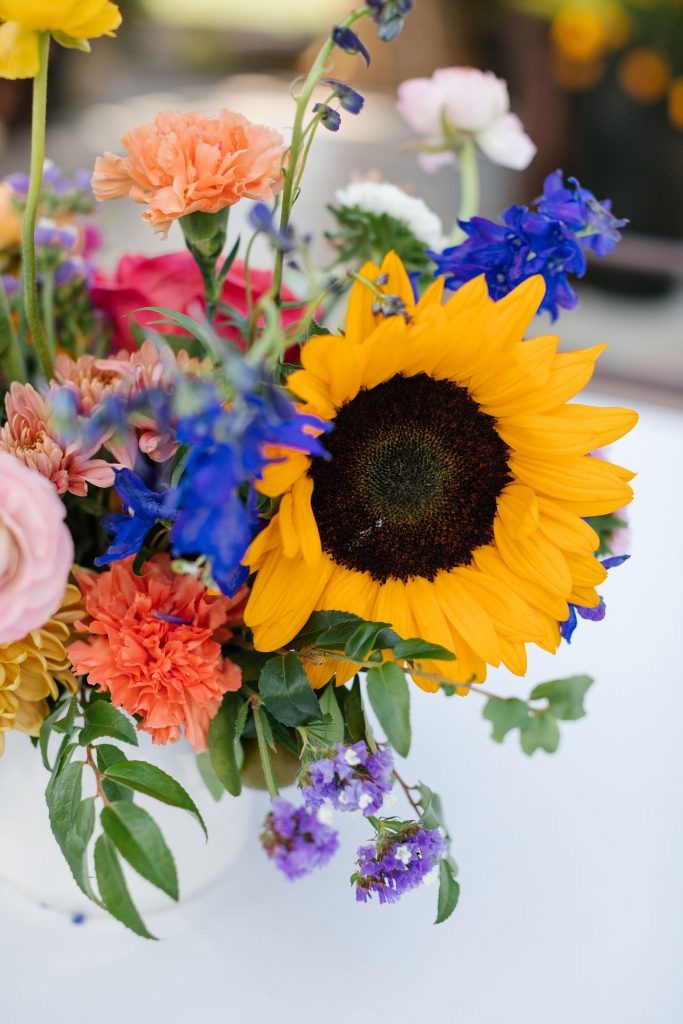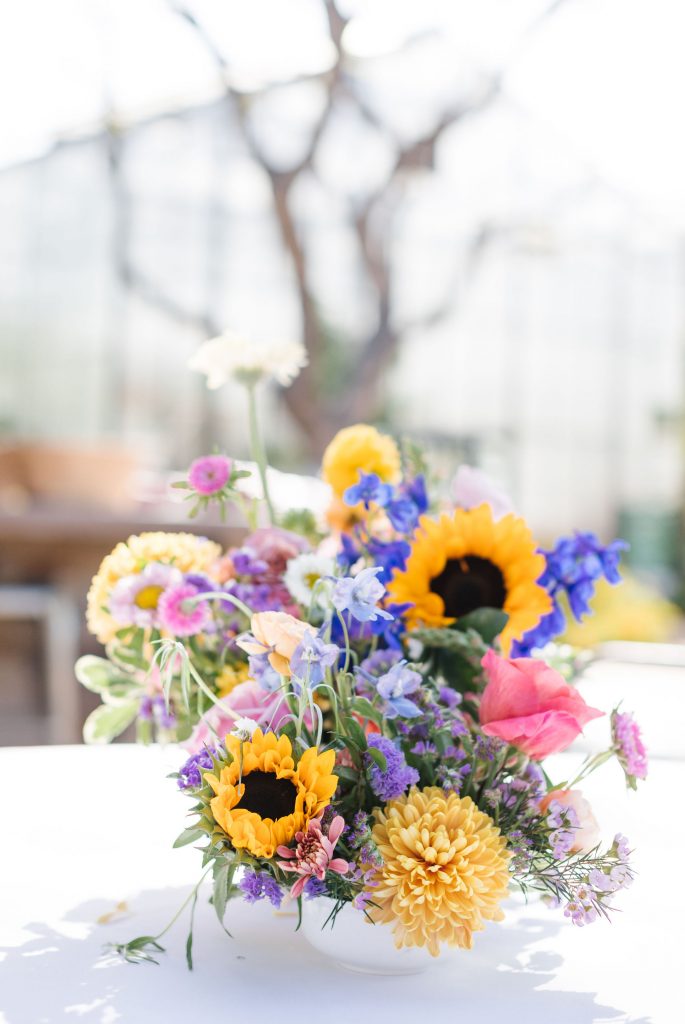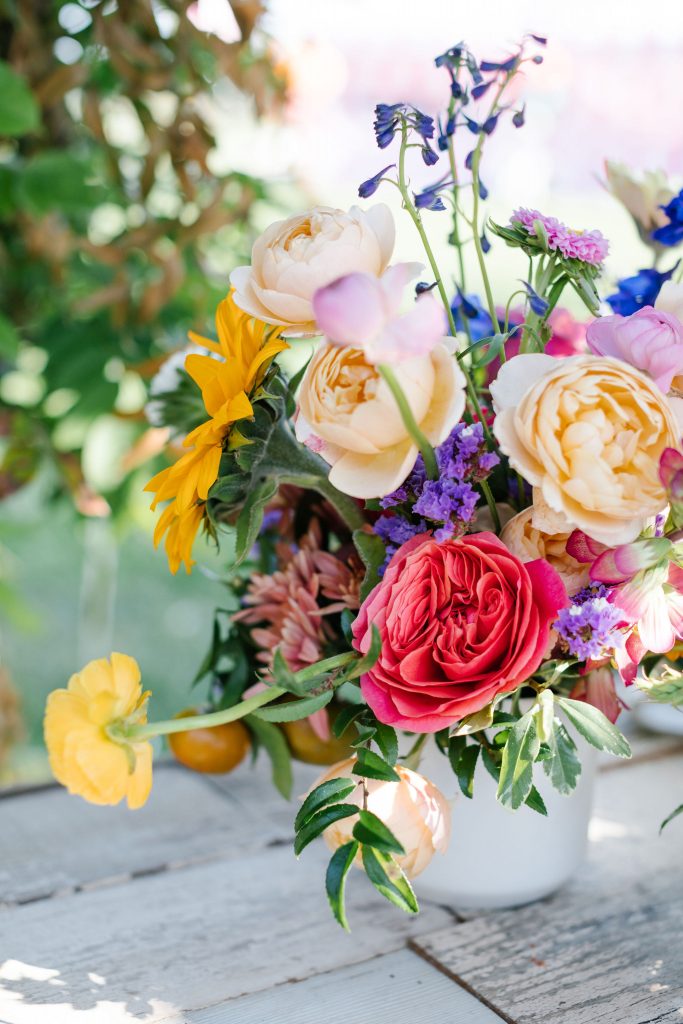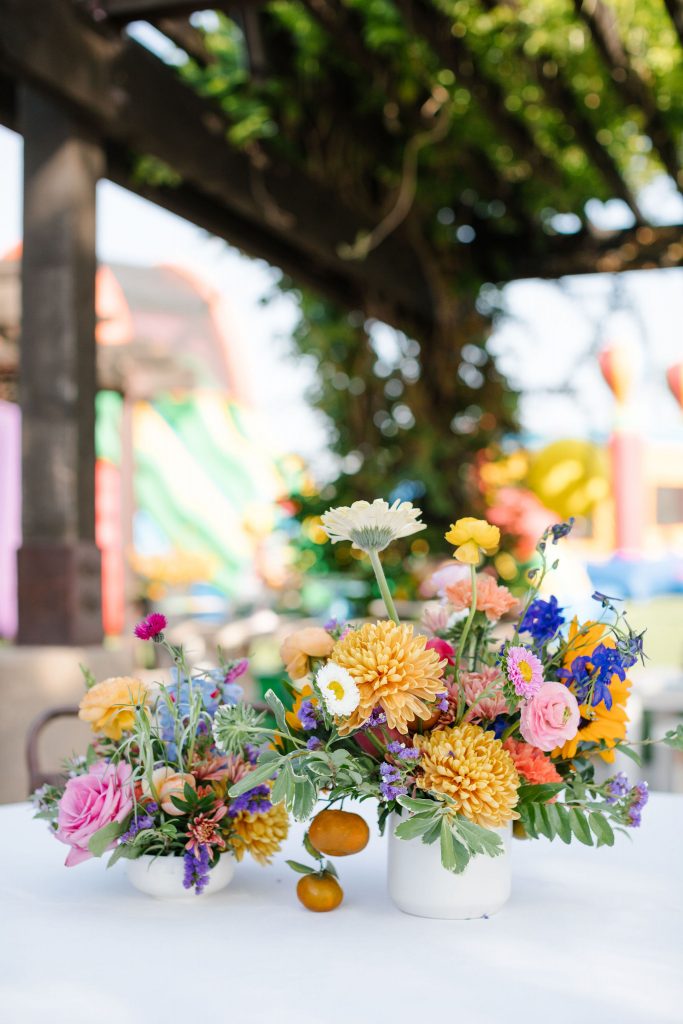 Look at these amazing games!! EC Parties brought out all the fun, literally!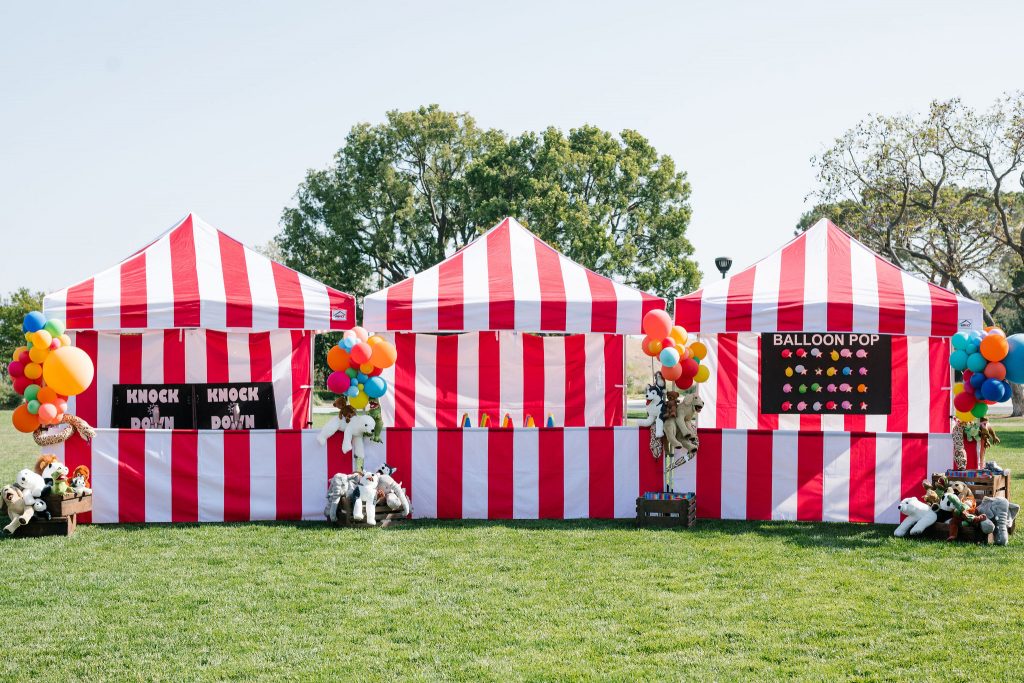 More balloons from The Pop Shop added to the fun! And of course amazing prizes were added – lots and lots of stuffed animals were a hit!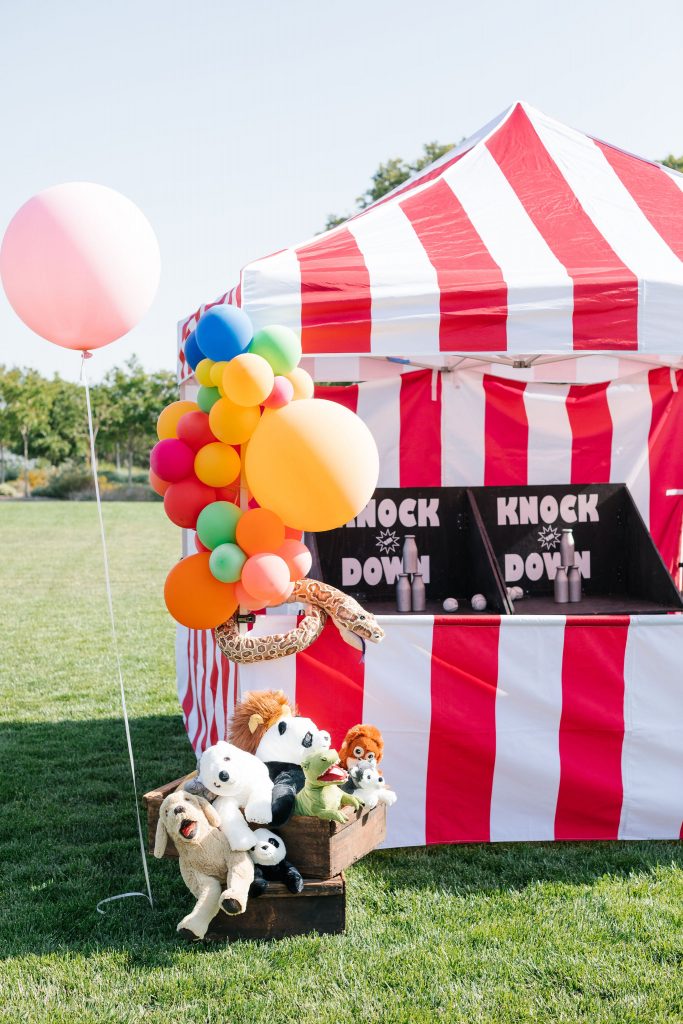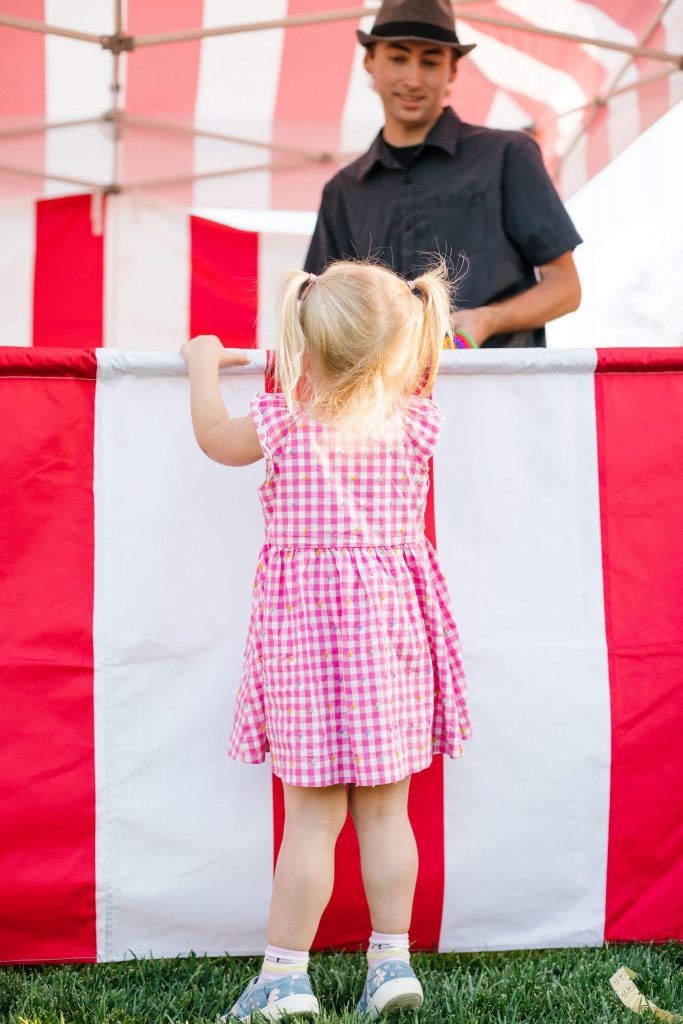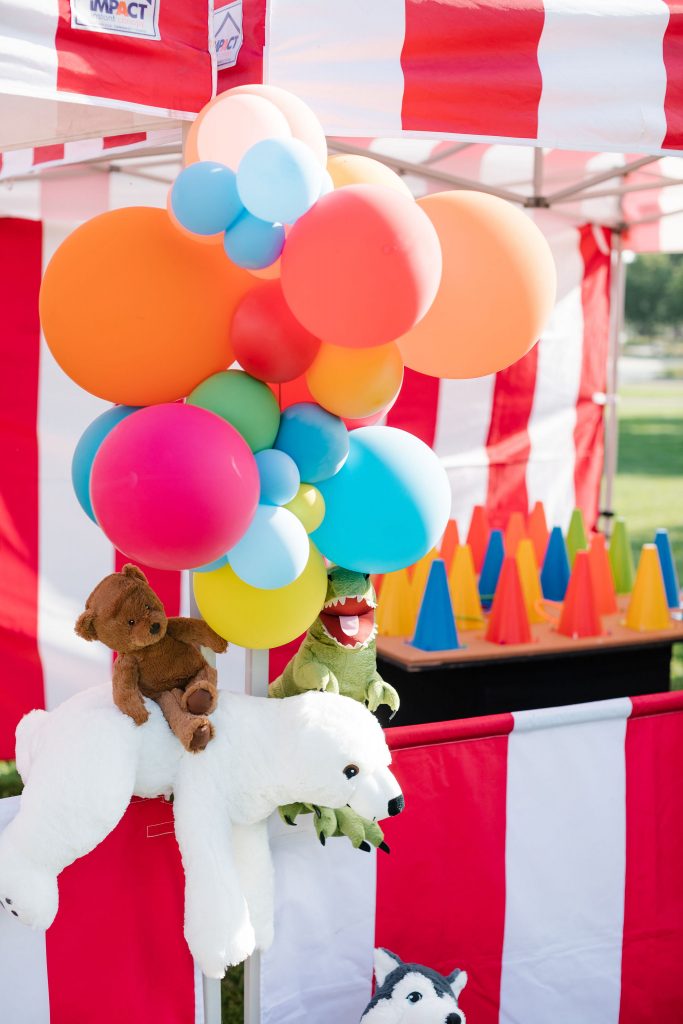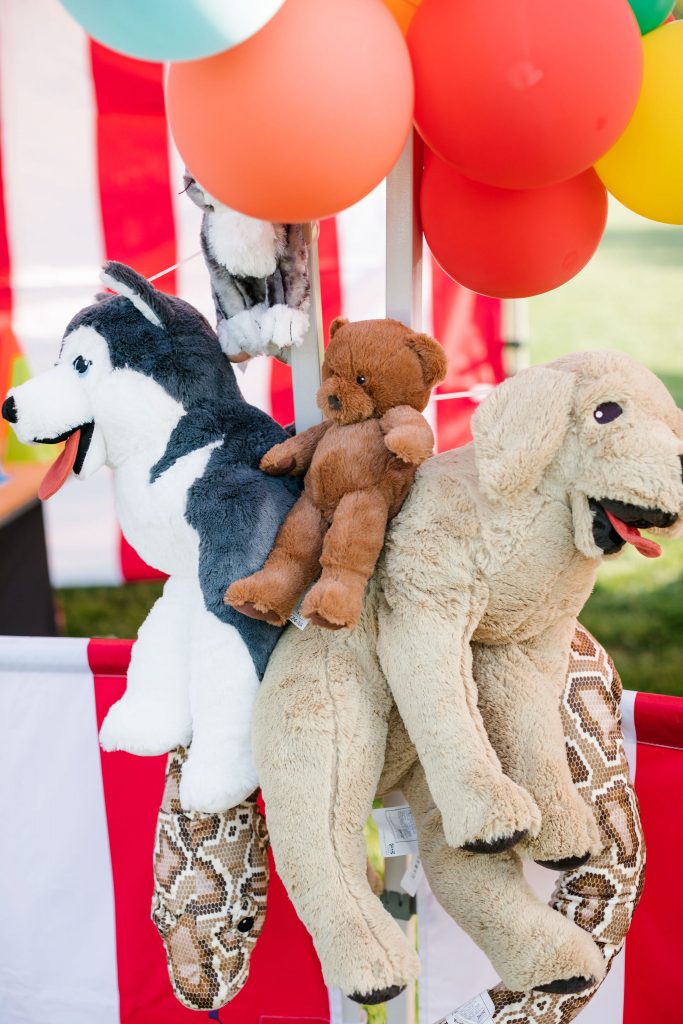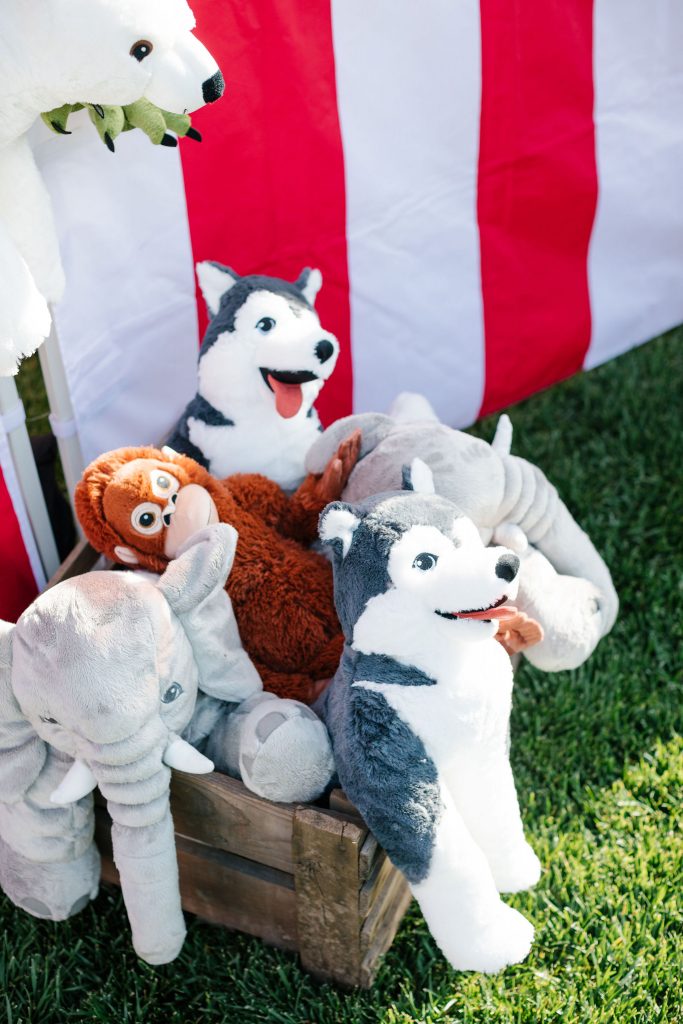 All of the kids had SO much fun!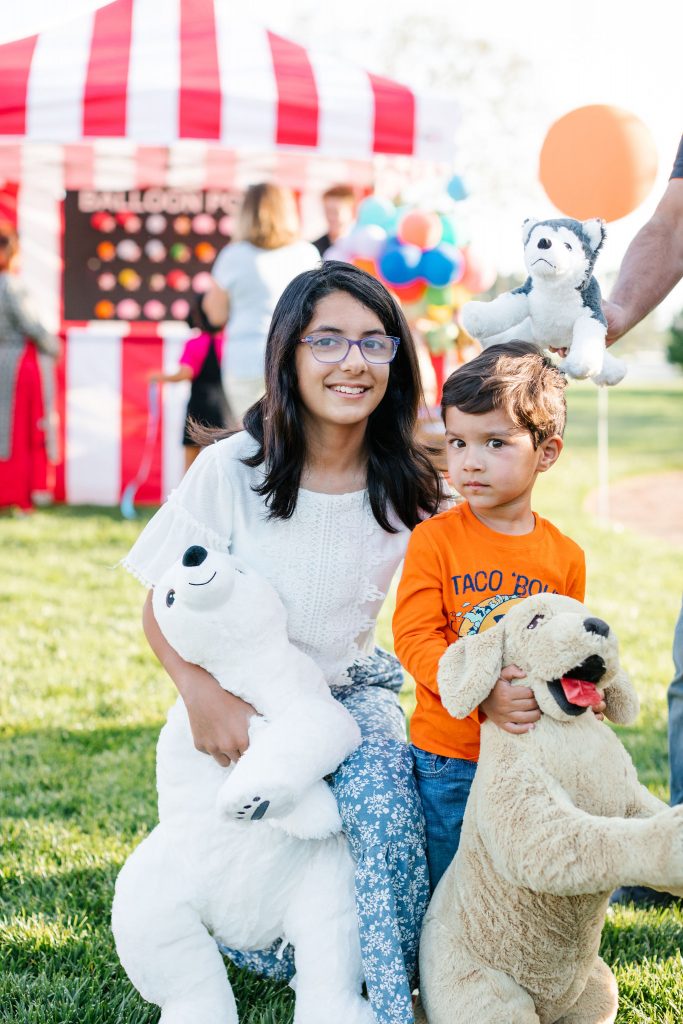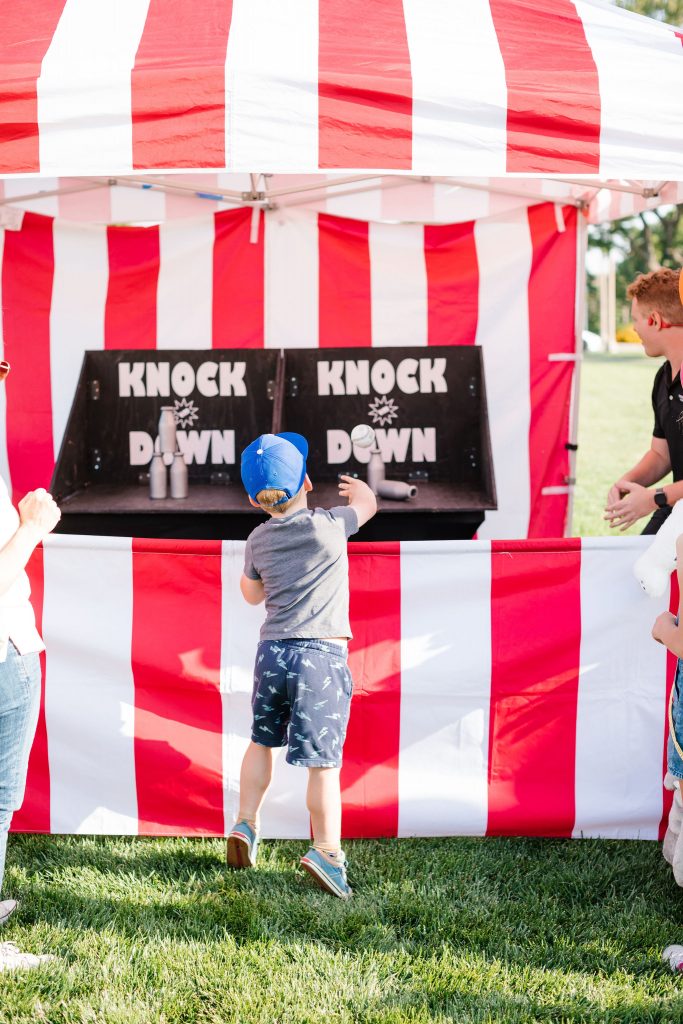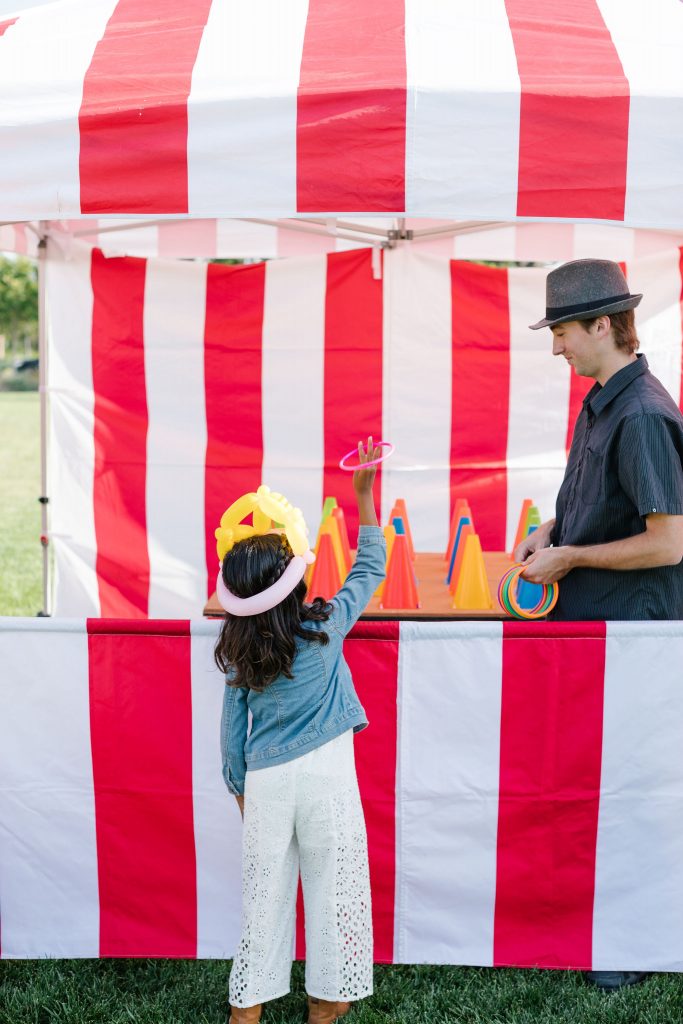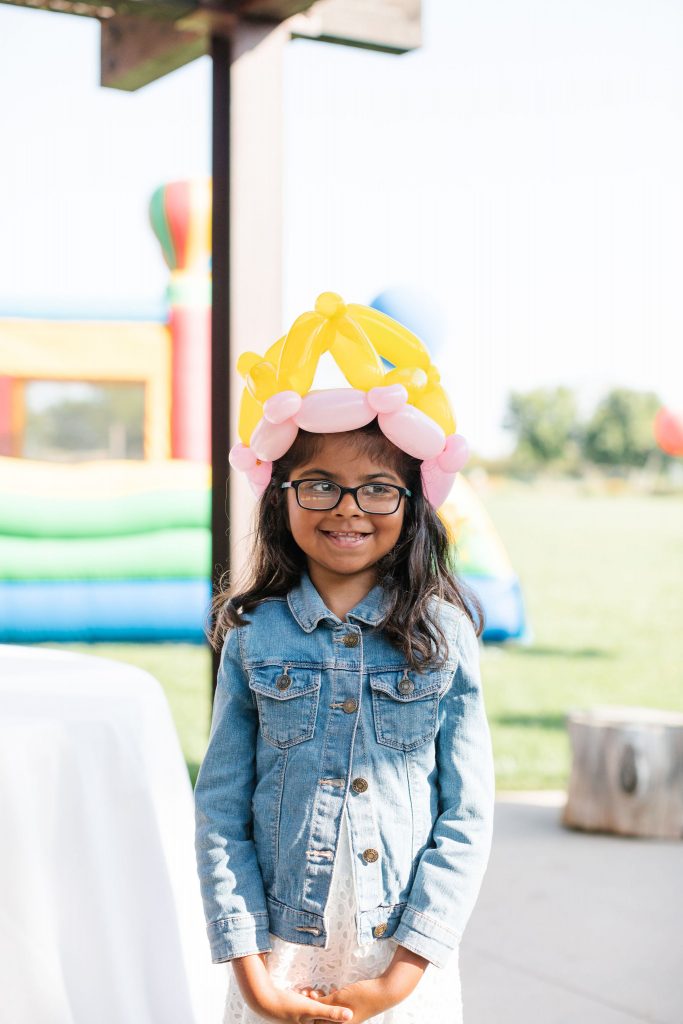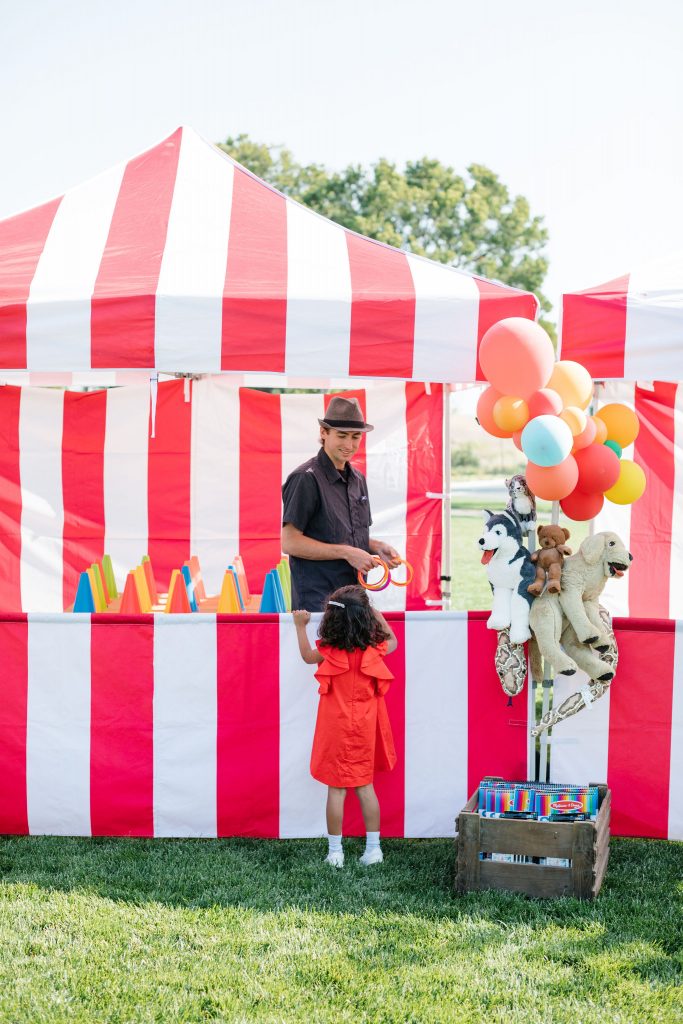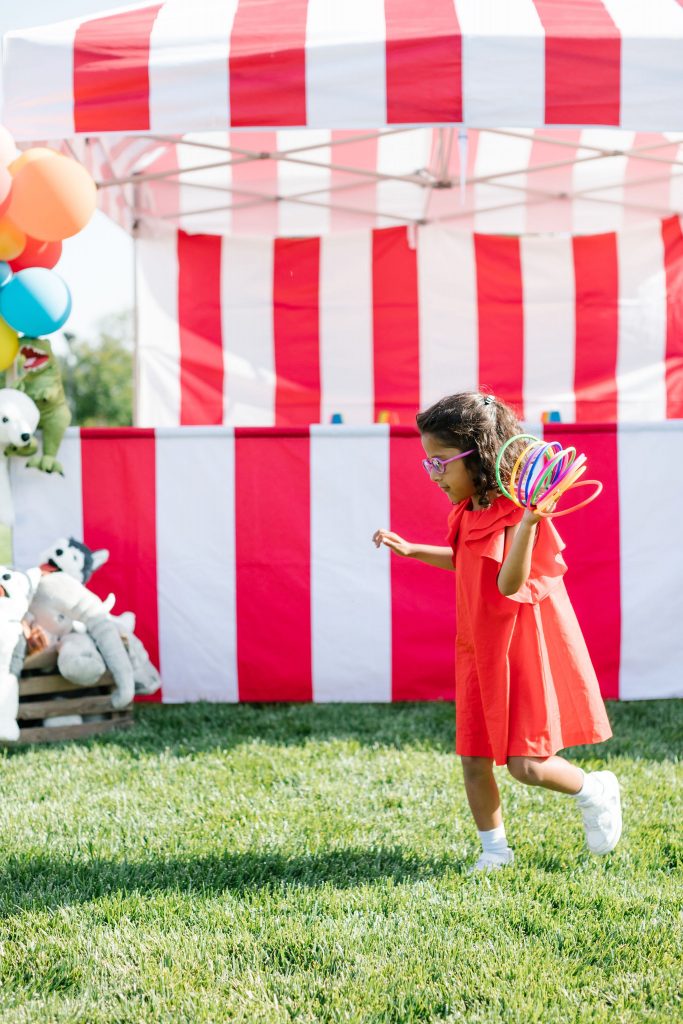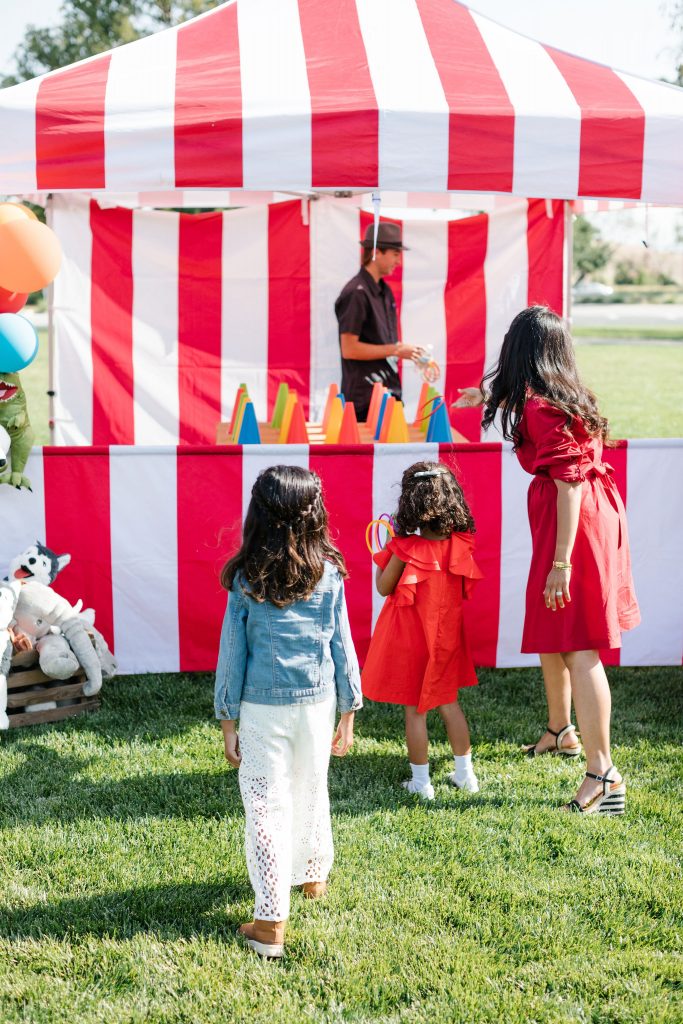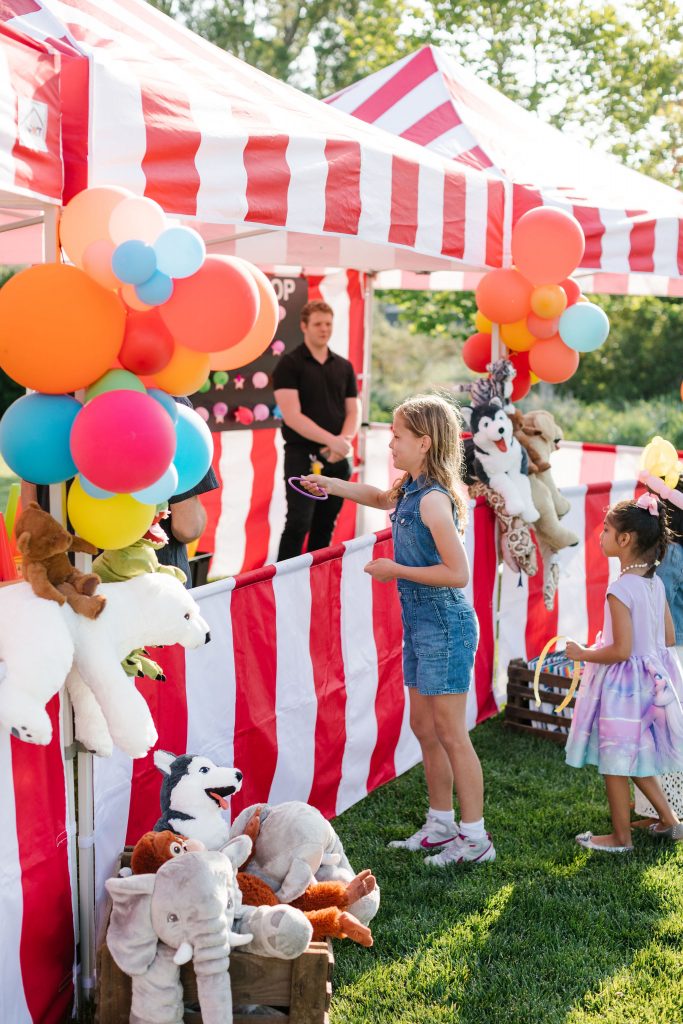 We had a stilt walker/balloon twister too! The kids loved it!!!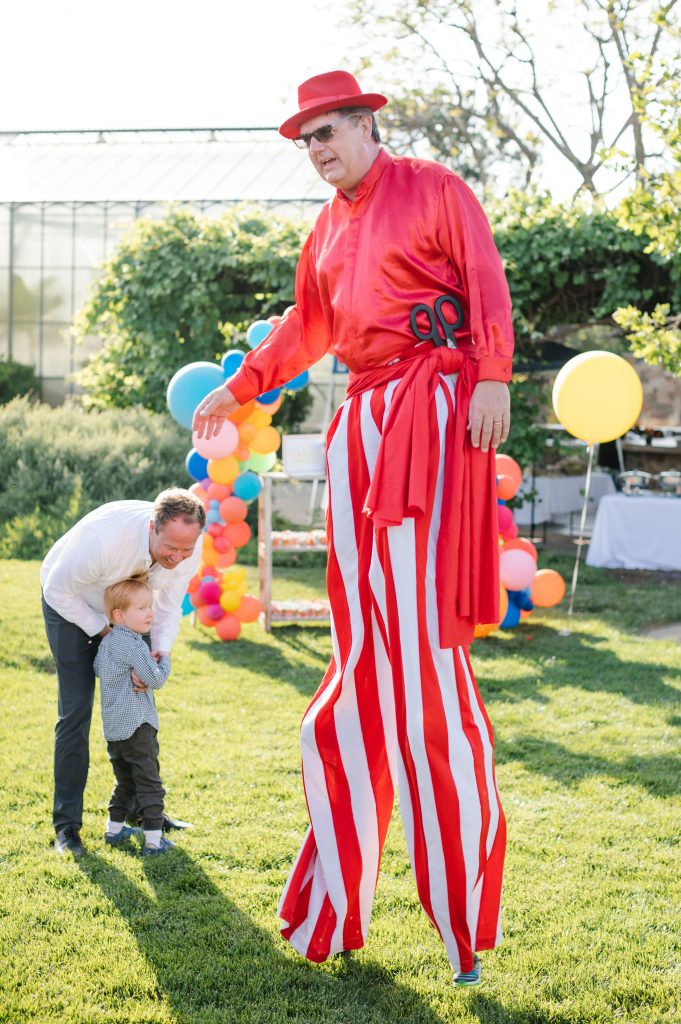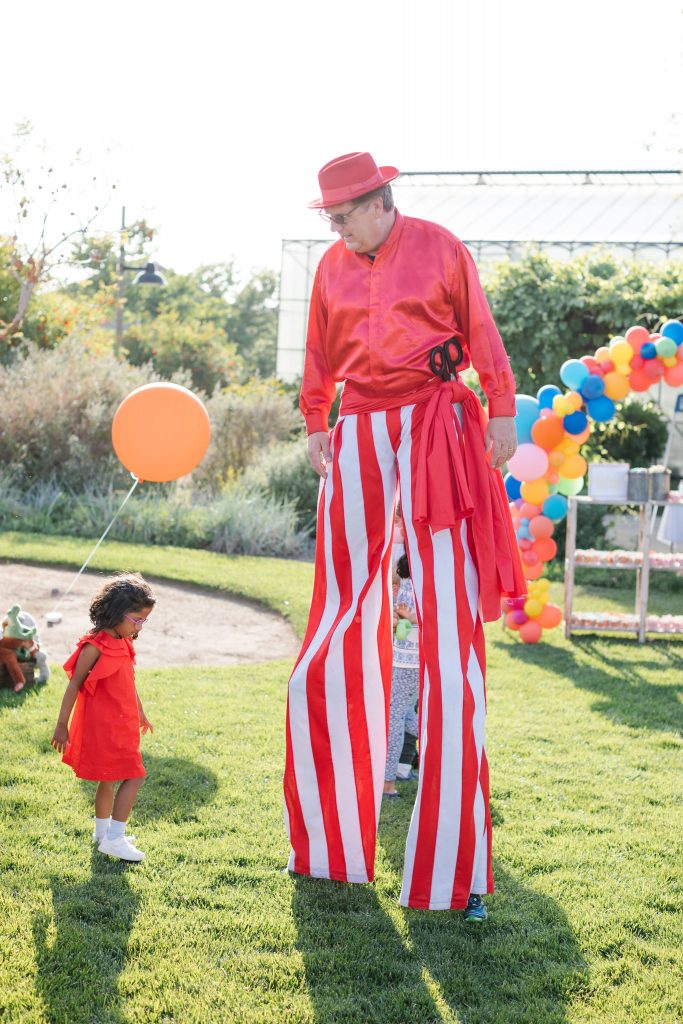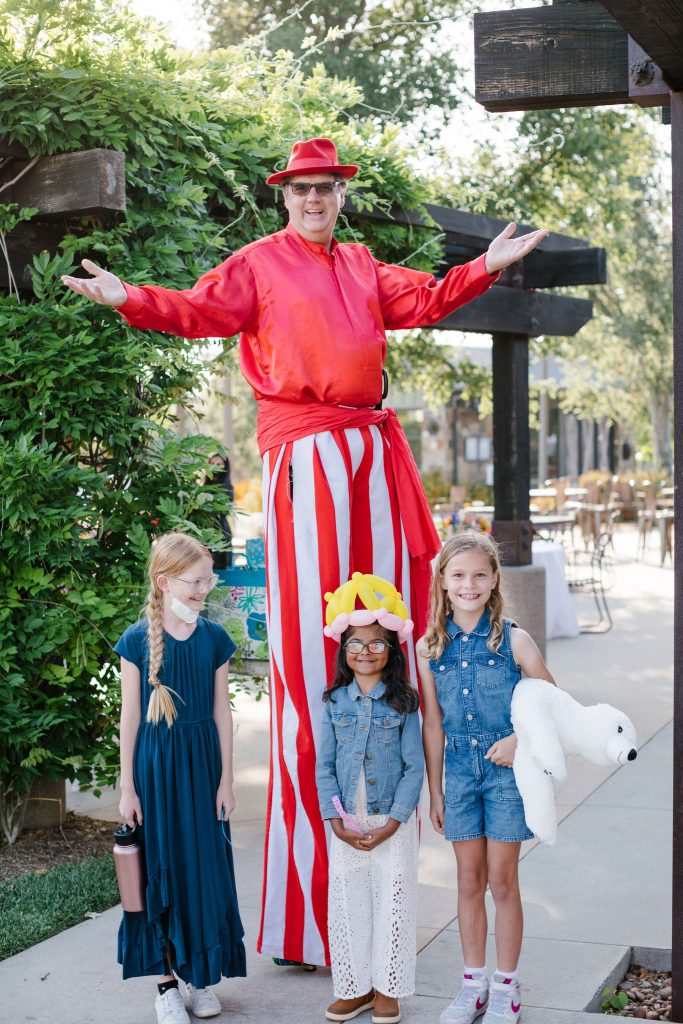 And a face painter – or in this case, an arm painter!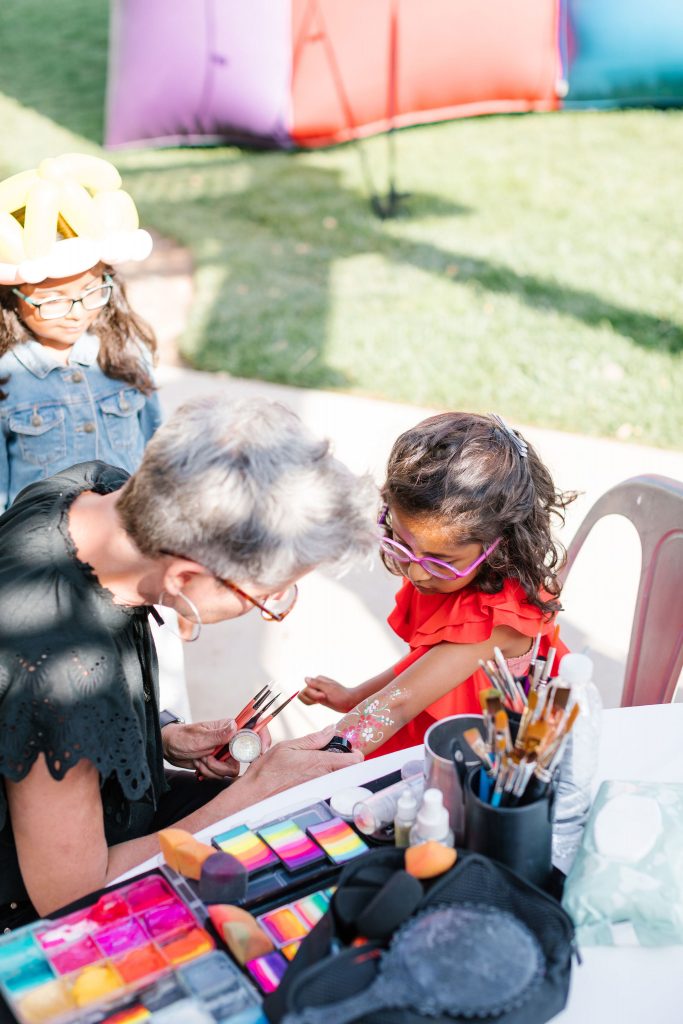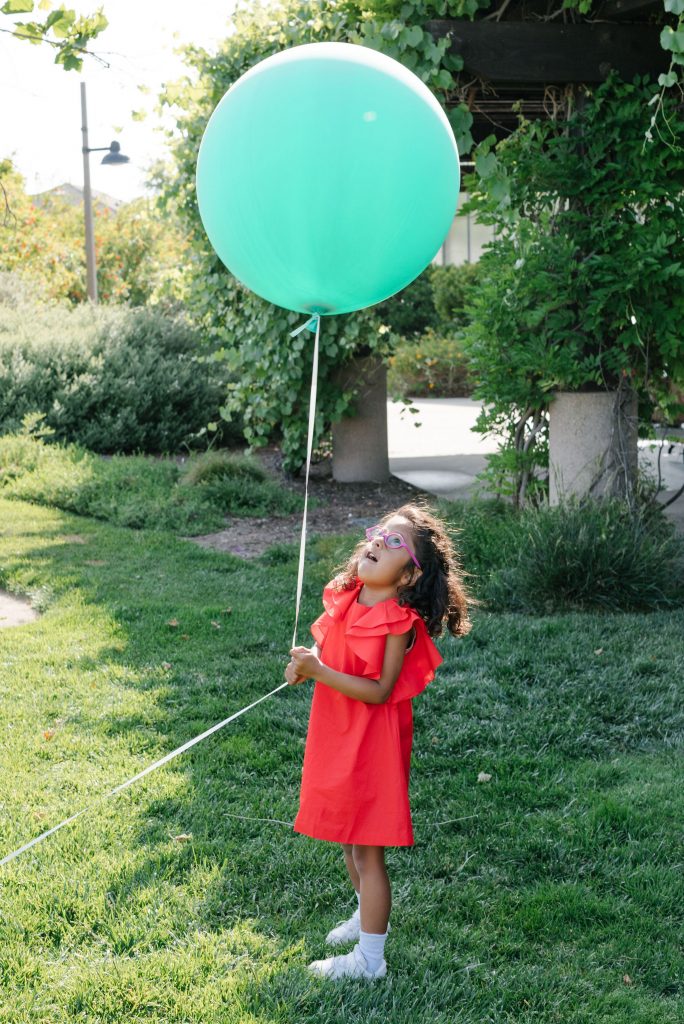 Lots and lots of times going up and down the jumbo slide!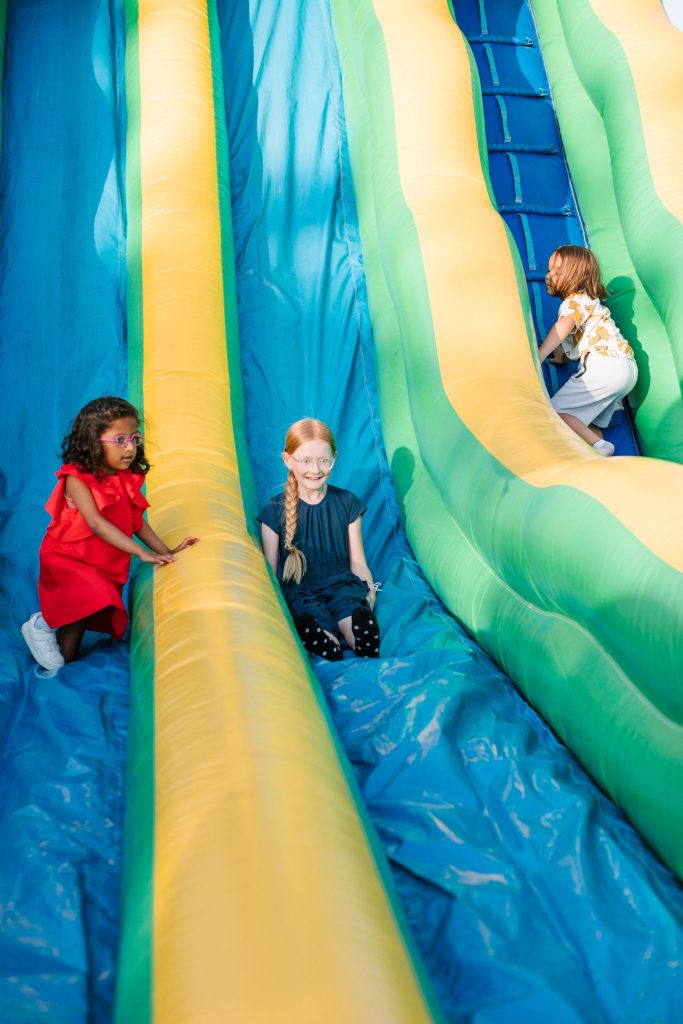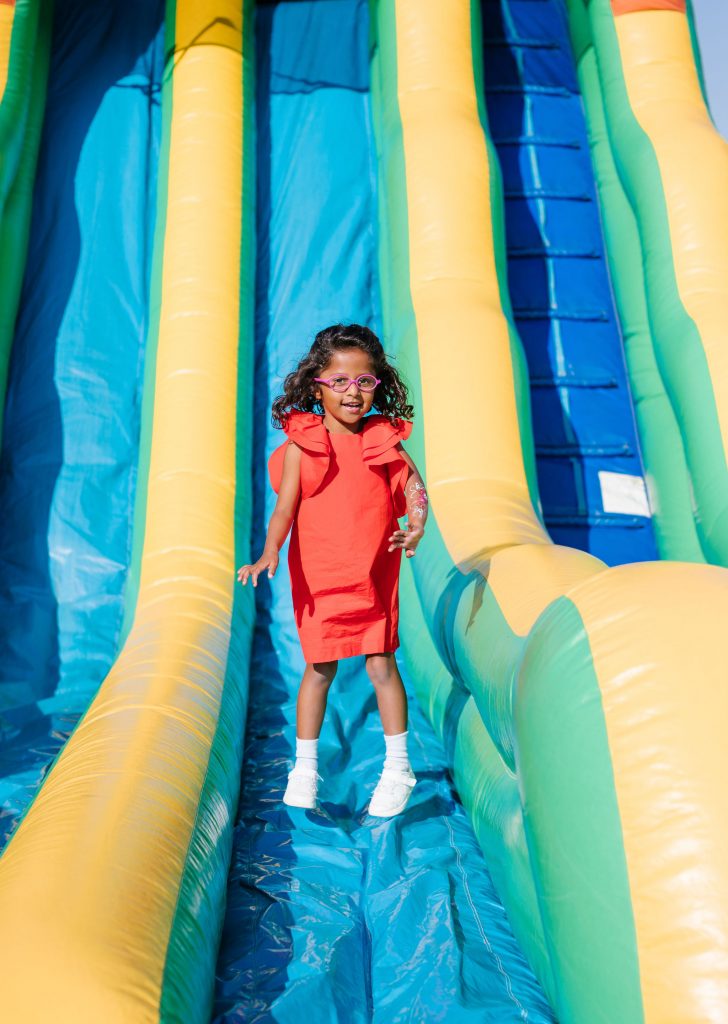 Waffles on a stick were a fun carnival treat from The Jolly Sheep!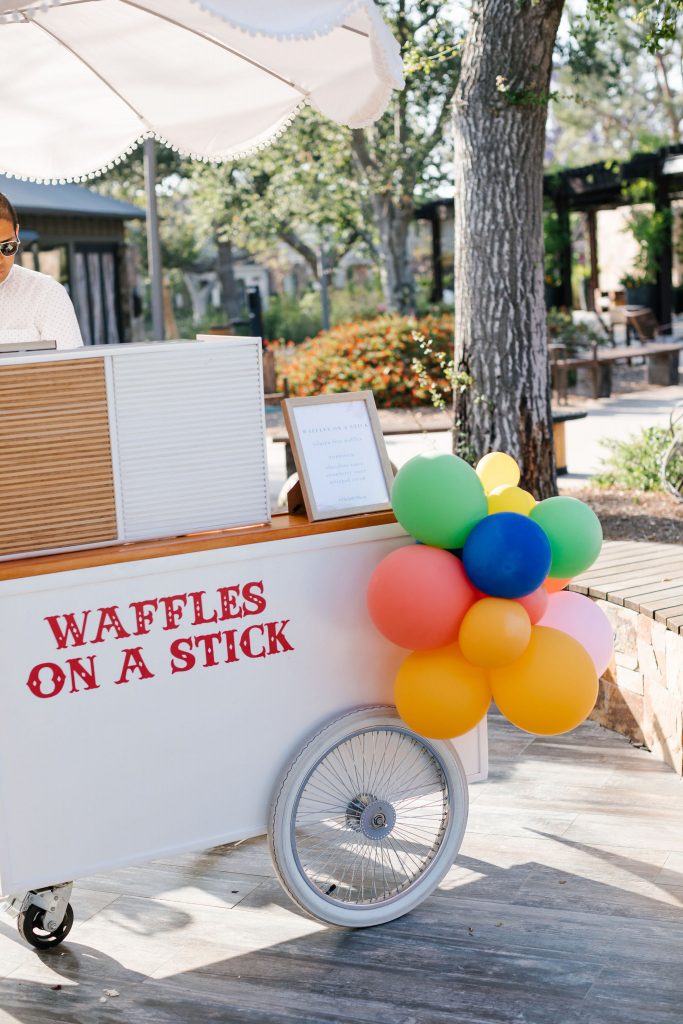 The treats didn't stop there! Our own little station with all kinds of goodies was set up with more amazing balloons from The Pop Shop and cute signage from Poppy Jack Shop. Candies and popcorn completed all the yumminess!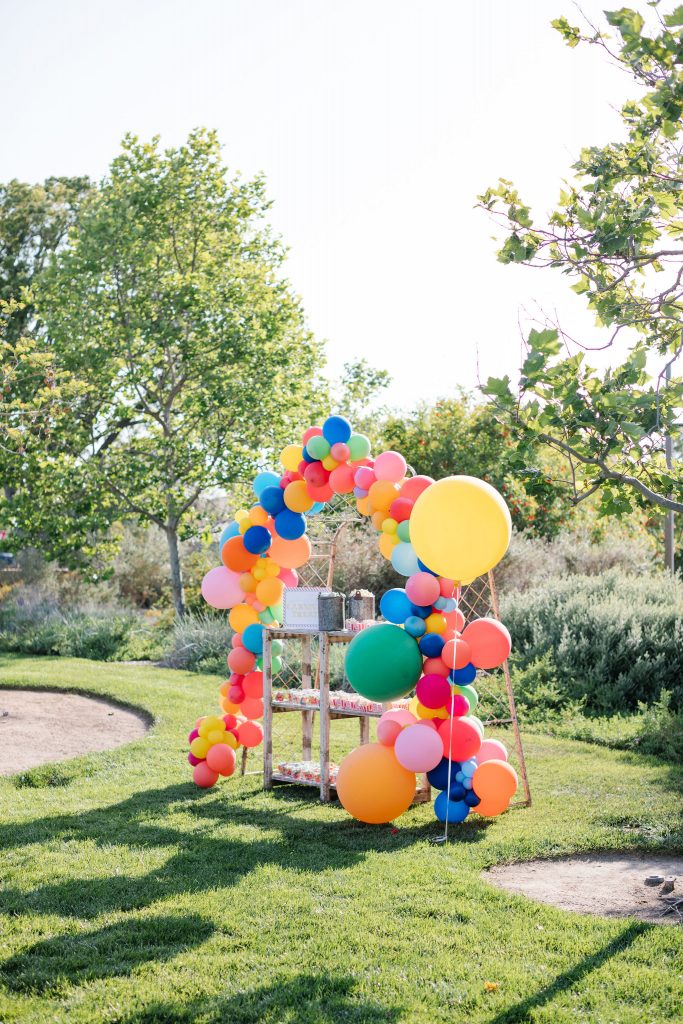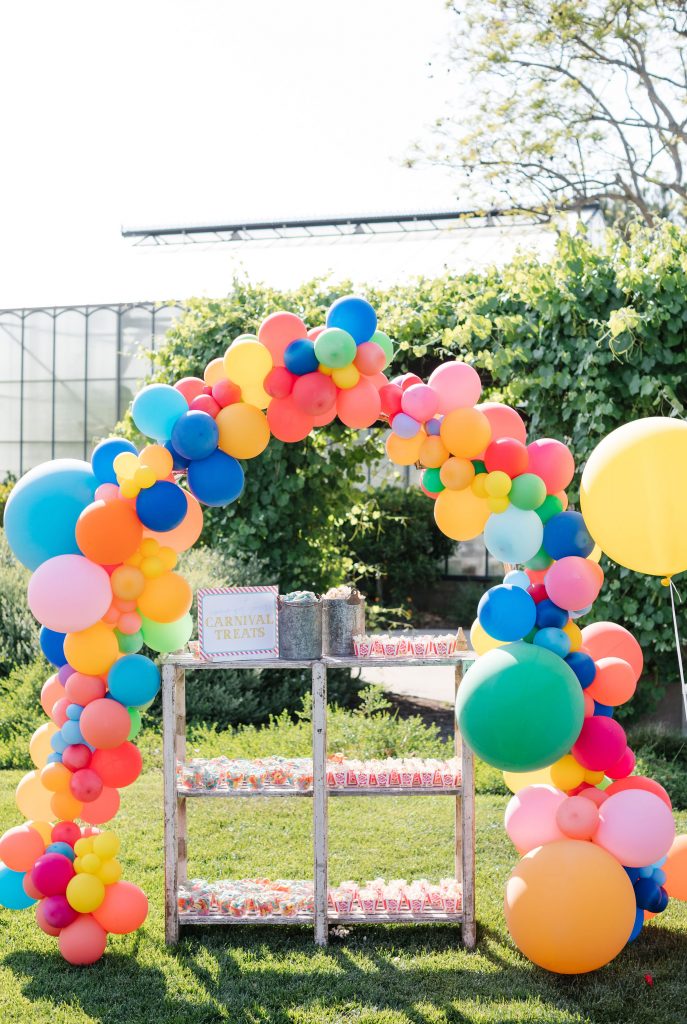 And how lucky are these girls that their grandma came all the way from India to celebrate them! Makes us so happy to be a part of these moments!!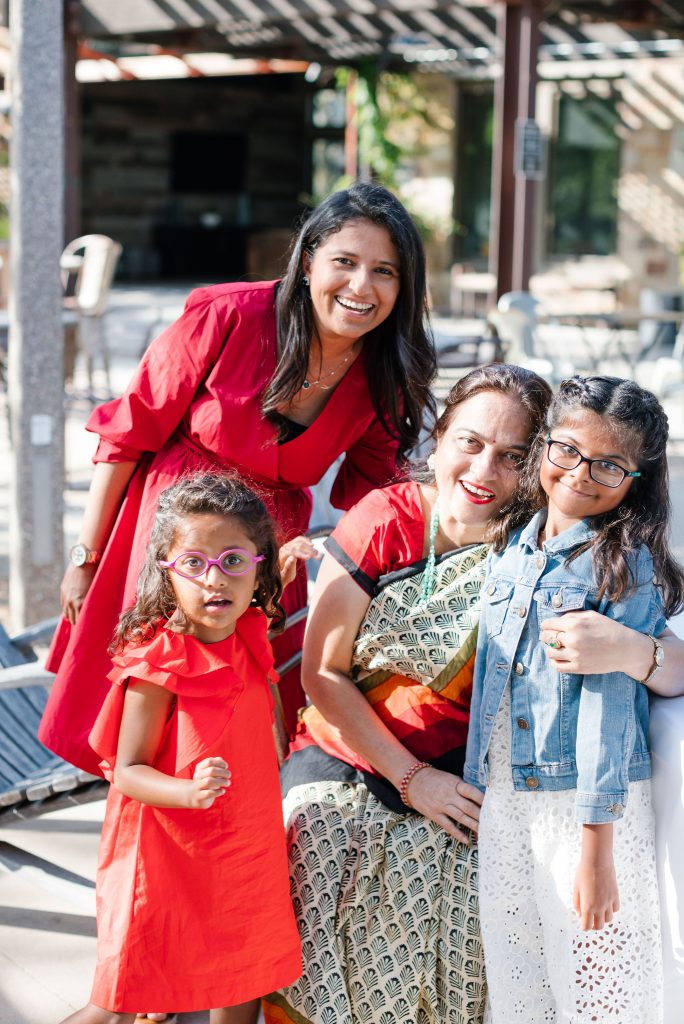 Shop this Beijos carnival party below!
xx
Jacquelyn