---

If you have been following us, you know that I have been trying new recipes out using beets. This vibrant purple root has a distinct taste that could taint many people's taste buds. I use to push away anything that had beets in it. But ever since we moved to Sacramento, beets have been in a lot of dishes here. Once it's cooked correctly, you can't beet it! Often when finding recipes for the blog, I gravitate towards pretty attractive dishes, and this beetroot and goat cheese frittata is just that. The goat cheese tones down that beet taste and the roasted onion mixture brings all the flavors together to bring you one tasty and pretty frittata. Plus, it's so easy to make! A perfect dish for brunch you may have coming up.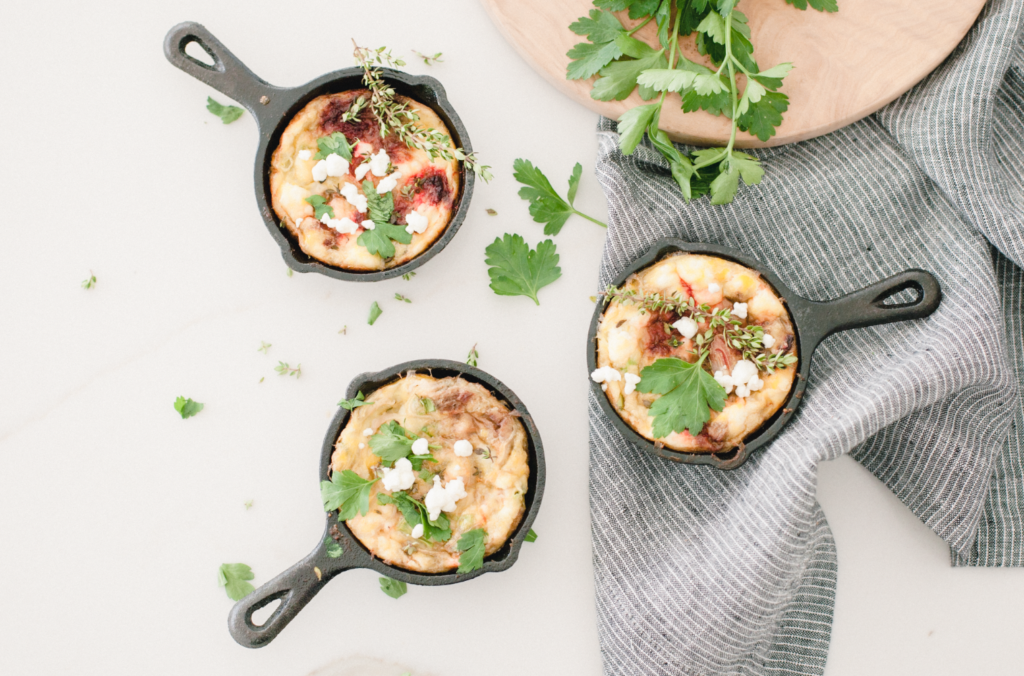 I N G R E D I E N T S
Two large beetroots, trimmed, peeled and coarsely grated
1 tbsp. olive oil
1/2 red onion thinly sliced
1/2 shallot, thinly sliced
Two green onions, finely sliced
1/4 cup balsamic vinegar
Two teaspoons thyme leaves
crumbled goat cheese
Two eggs, lightly beaten
1/4 cup milk
Extra thyme springs, to scatter
Fresh herbs, to serve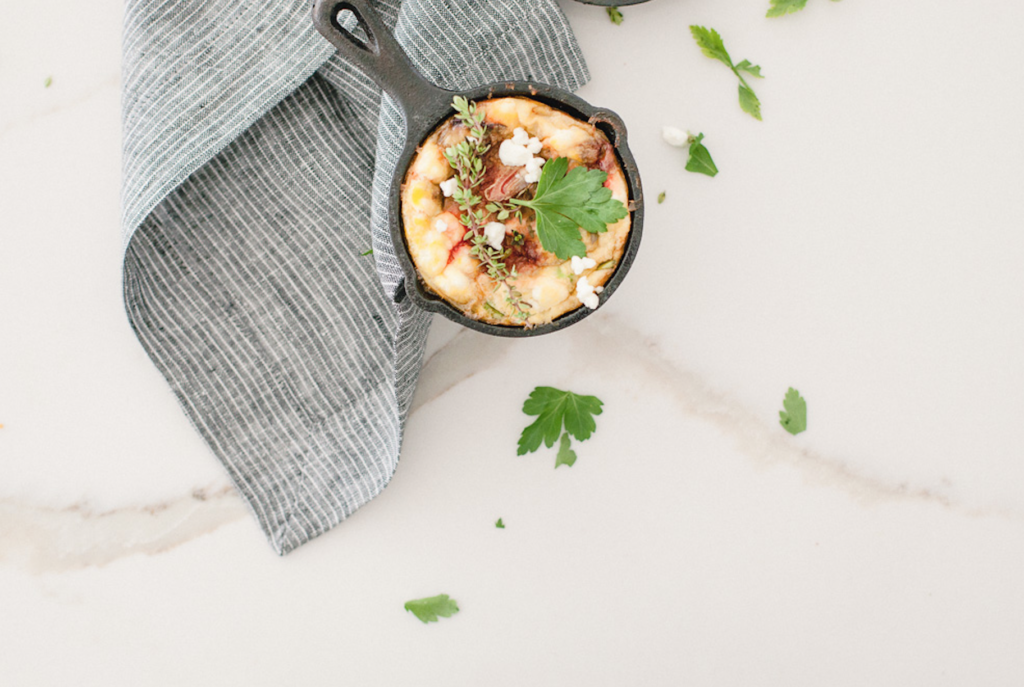 D I R E C T I O N S
Preheat oven to 350°F. If you're using cast iron skillets, preheat those in the oven as well. You can use greased muffin tins as well. Heat olive oil in a medium skillet over medium heat. Add shallots, red onion, green onion, and a pinch of salt and pepper. Cook until onion mixture is softened and browned, set aside. In a medium bowl, whisk the eggs and milk. Add the cooked onion mixture and thyme. Pour mixture into prepared skillets. Add a spoonful of beetroot and drizzle the balsamic vinegar on top of the egg mixture. Bake for 10-12 minutes or until the eggs are just set. (Adjust baking time for a larger frittata). Remove from the oven, sprinkle on fresh herbs and freshly cracked black pepper. Let cool slightly and serve.
xx
Abby
SaveSave
SaveSave