---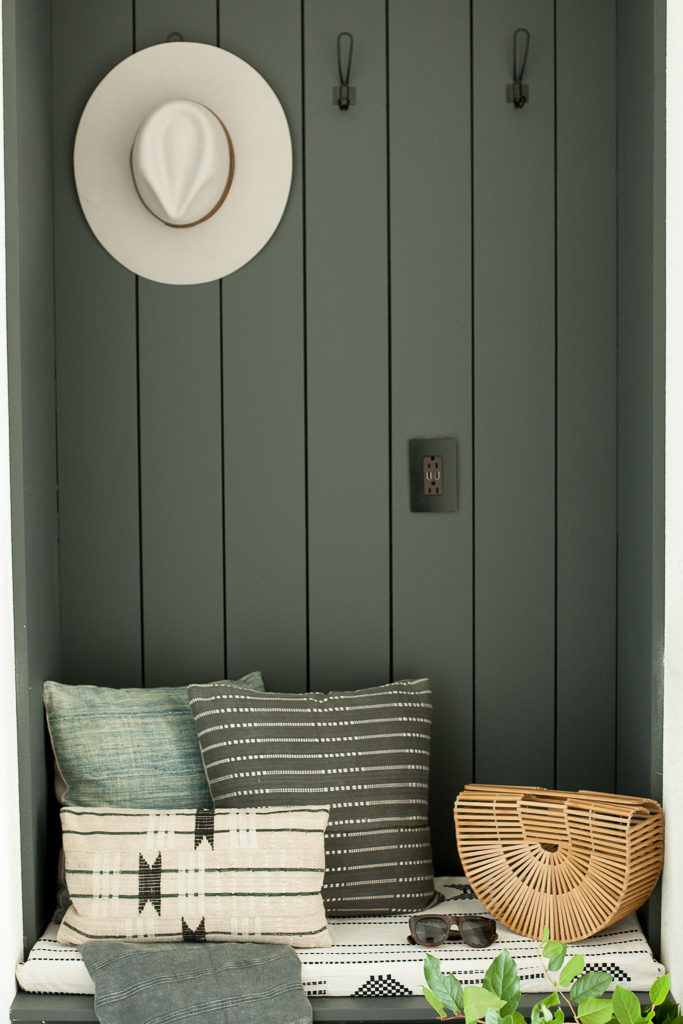 Do you have a corner of your home that just isn't functional for your family? I did. You might remember we moved into our new home about five months ago. Man, has it been that long already? Since then, my hubby and I have been working around the clock doing projects to have our house reflect us. One of the 1st projects that I wanted to be done was a functional drop zone for all the kid's "stuff." Having two young kids in school and sports, well, there is a lot of "stuff." Yes, I mean crap. There is crap everywhere! I'm a neat freak, so when they would throw their backpacks and sport's bags on the ground, my left twitches a little bit. Ha! (I'm not serious, but the clutter is annoying!)
We had this cabinet next to the garage as you walk into our home. This was the perfect spot for the drop zone. Come in from school, and throw your backup up. Whoo hoo, not on the floor where I was bound to trip over it. Which happens at least 3 times a week. I handed my hubby a pic of what I wanted, and within a couple of weeks, I got my drop zone! Thank god for husbands who can make your dream a reality. But, I did the painting and hardware placement, so he can't have all the credit.
B E F O R E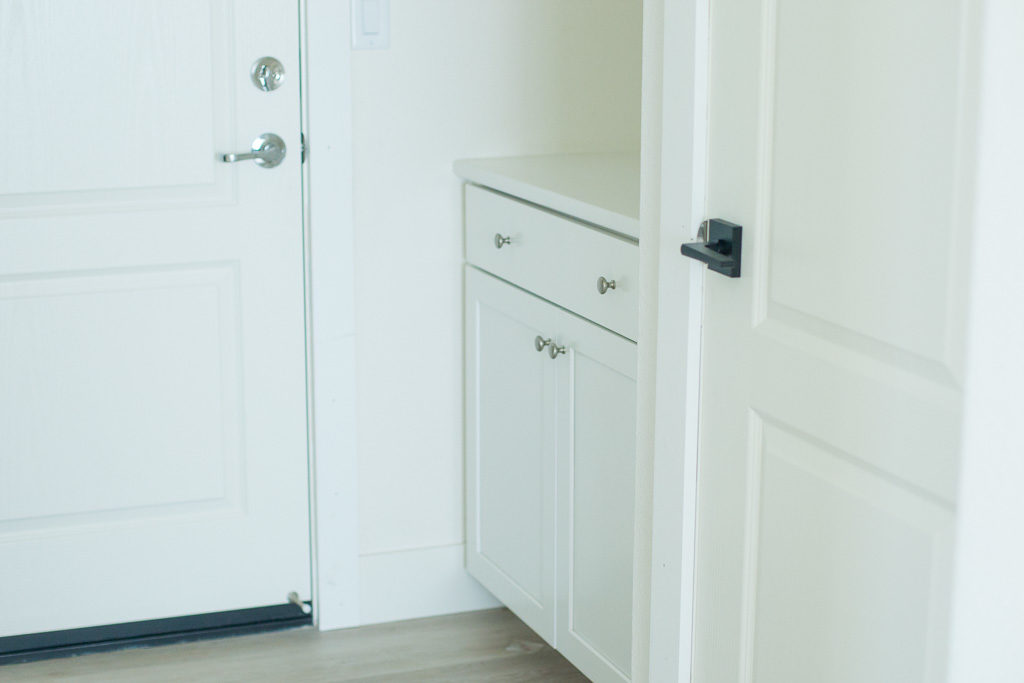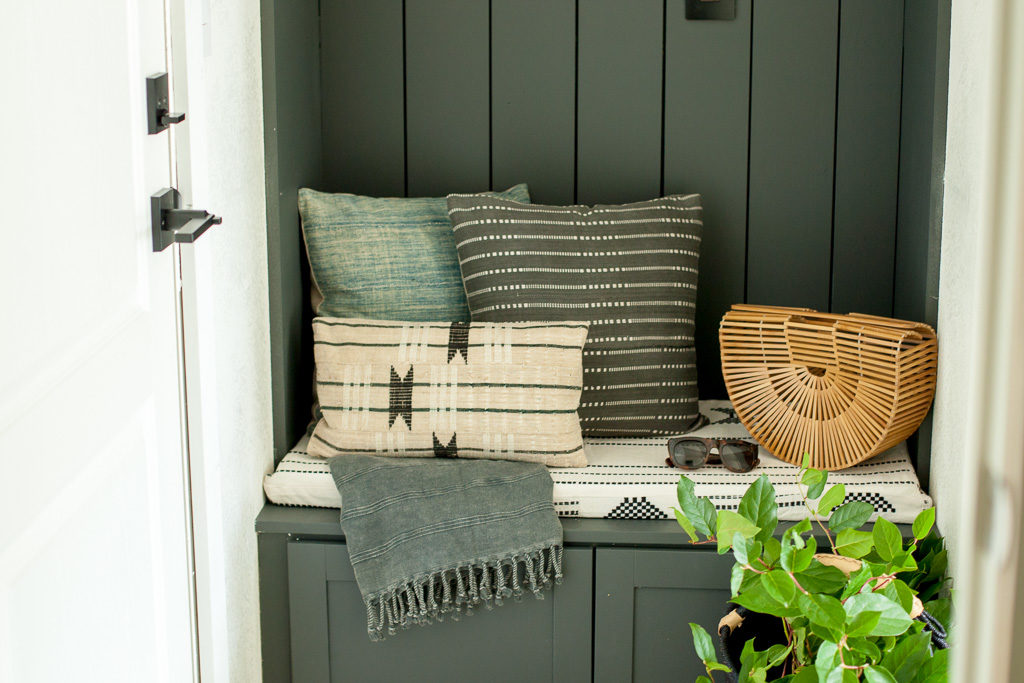 Our walls and cabinets throughout out our house are all white. So you can imagine, the house needed some color. The tones of the house are turning out to be white, blacks, and natural colors mixed in with them. I wanted a statement piece when you walked in, and black ship lap and cabinets were the answer. I used the color, Nightfall by Benjamin Moore, and I'm so in love it. It's not black, but a very deep dark gray. We are using Nightfall for our kitchen island too as we speak. Excited to see how that turns out! I'm telling you that honey to do list is long!
Now, the most critical part of this dropzone is it looking cute. Yes, functionality is important, blah blah, but it's gotta be looking right at the end of the day. I turned to my pillow dealer, Monica from Boho Pillows to start pulling new textures and prints for the house. This was our 1st area to work with. My last house had a TON of her pillows, but we needed new ones to go with the black and white palette. She created a custom cushion, and corresponding pillows to go with it. Pretty cute, huh?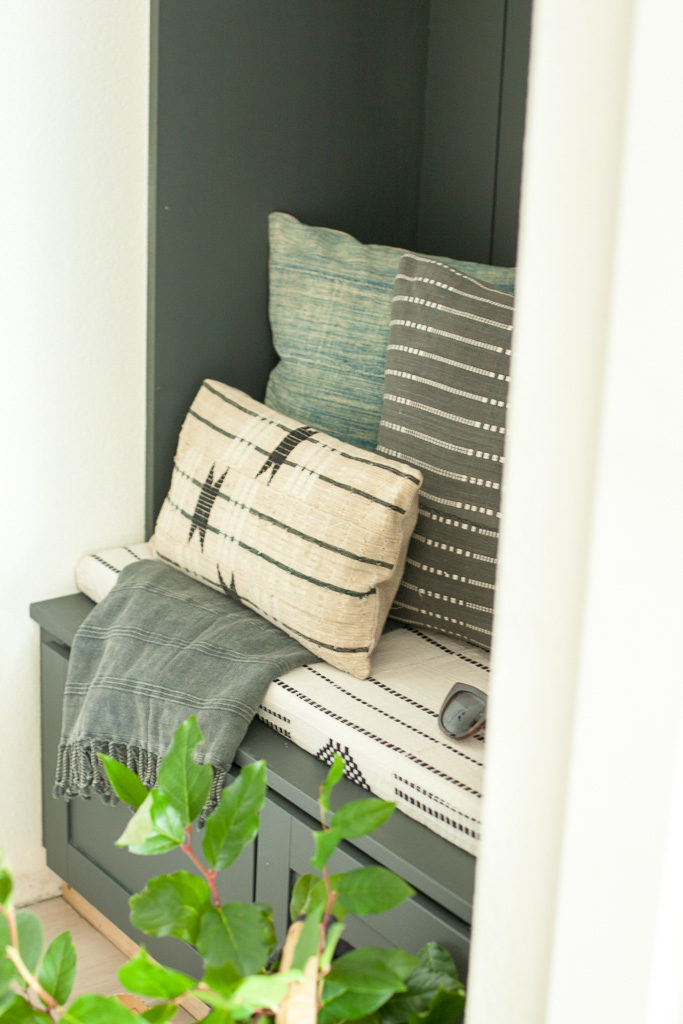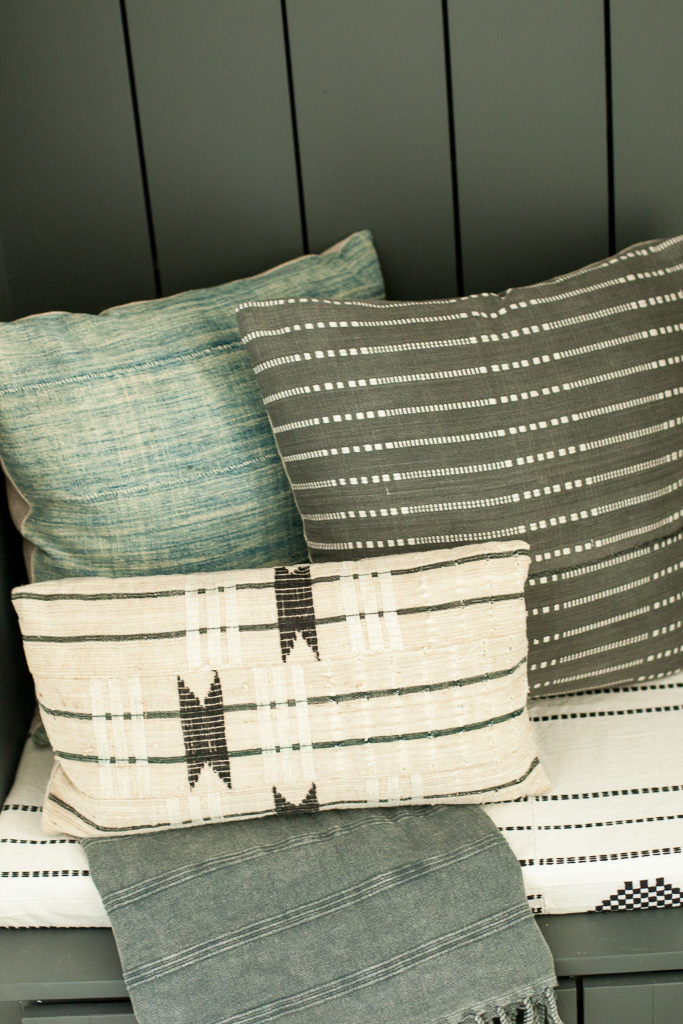 I got these vintage-inspired hooks on Amazon, and you can't beat the price. I had been searching high and low for some hooks that wouldn't break the bank. About 15 bucks for six hooks, quite the deal! I also got pulls for the bottom cabinets, but they are on backorder. All in all, this little drop zone is not only stylish but its functional for all that crap those kids require. Sheesh!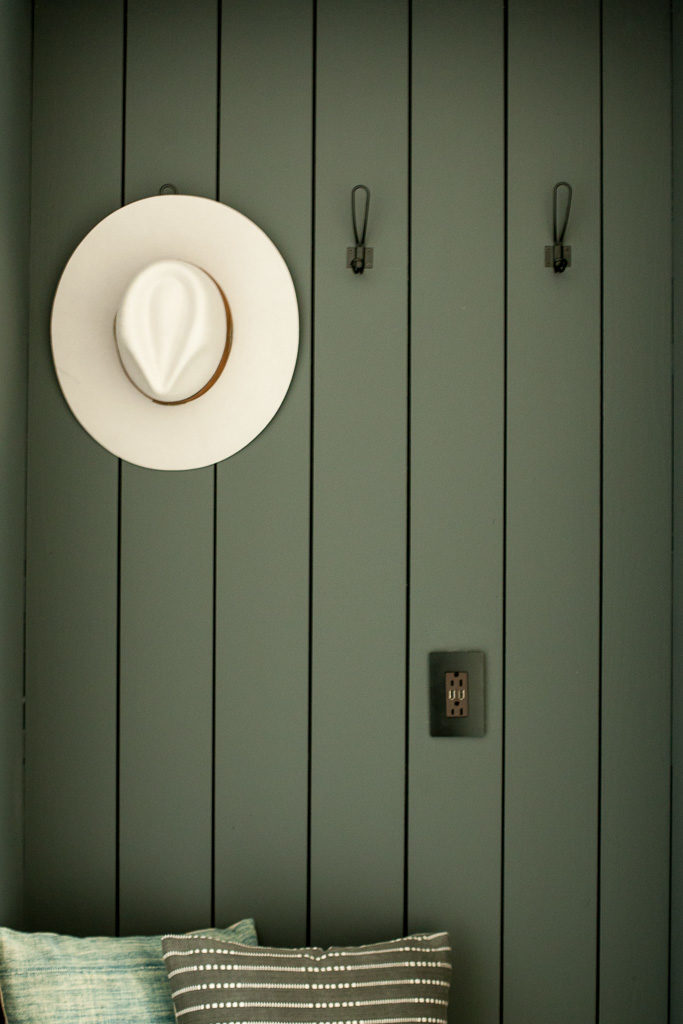 Just a little sneak peek into our new home! Can't wait to show you all the other projects we currently have going on. Can you say bar, breakfast nook, and backyard kitchen? Yay!
SaveSave
SaveSave
SaveSaveSaveSave