Aloha! Please don't shoot the messenger after trying these mini malasadas out! You might find yourself shoving them all in your mouth. I have been obsessed with malasadas ever since I had some at my friend's wedding in Hawaii a couple years ago. These puffy clouds of yumminess are a popular dessert in Hawaii, pretty much a Hawaiian donut! I made them into a tinier version to feel better about shoving them all in my mouth, haha. But the recipe below are for a normal size malasada. They are usually just covered with sugar, but I went with both sugar and pink powdered sugar to give it some color. So let's get to it!

Photos by Dayna Studios
---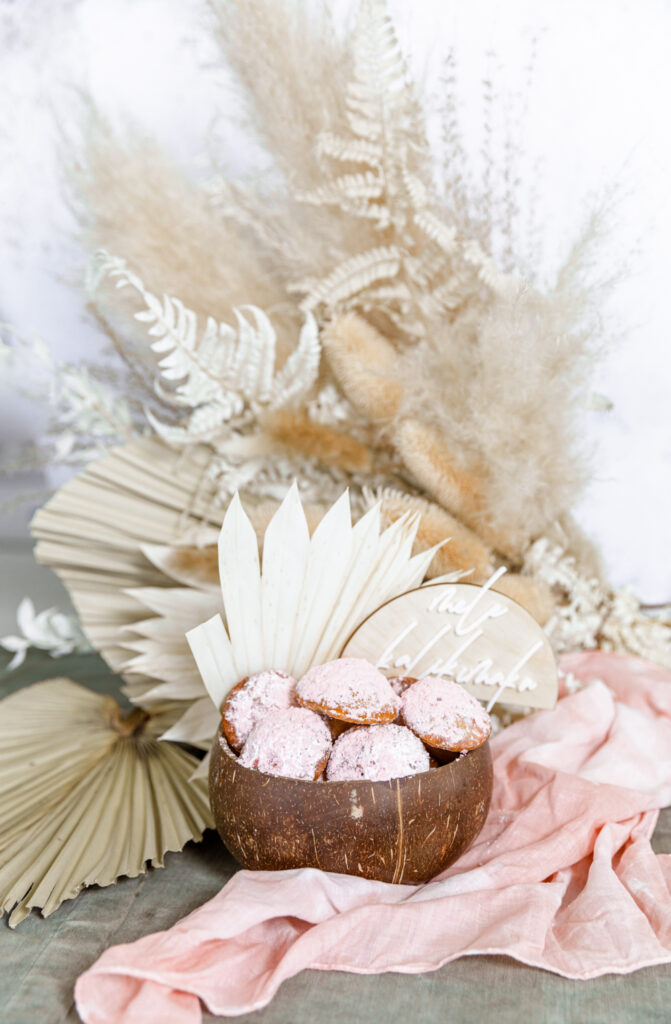 ---
WHAT IS A MALASADA?
A malasada (Portuguese: malassada, from "mal-assada" = "under-cooked") (similar to filhós) is a Portuguese confection, it is a fried food made of small balls of yeast dough coated with granulated sugar. They were first made by inhabitants of the Madeira islands.
---
MALASADAS
SERVES: 16 | PREP: 15 MINUTES | COOK: 30 MINUTES
W H A T Y A N E E D
1 1/4 cups milk
2 1/4 teaspoons (one packet) active dry yeast
1 tablespoon sugar
2 eggs
1/2 cup butter
1/4 cup sugar
1 teaspoon salt
4 1/2 cups flour
oil for frying (about 2 quarts)
Sugar for coating (about 2 cups)
B U S T O U T
Stand mixer
Mixing bowls
Dutch oven
Metal slotted spoon
Cooling Rack
---
I N S T R U C T I O N S

Heat the milk in a glass cup in the microwave for 1 minute. In the bowl of a your stand mixer, mix the hot milk with the yeast and 1 tablespoon sugar. Stir lightly, and let sit until the mixture is foamy, about 5 minutes. If you don't have any foam or bubbles, this means the yeast isn't active. You will have to start over again.

Using the dough hook, beat the eggs, butter, 1/4 cup sugar and salt into the yeast mixture. Add half of the flour (2 cups plus 1/4 cup), and mix until combined, then mix in the rest of the flour until the dough pulls away from the sides of the bowl. If your dough is still sticky, add more flour, about 2 tablespoons at a time.
Grease a large bowl with a little oil. I used a paper towel and wipe down the bowl with the oil. Cover with plastic wrap that is sprayed with cooking spray, prevents the dough from sticking to it. Let the dough rise at room temperature until it doubles in size, about 1 hour.

Turn the dough out onto a well-floured surface, and cut into 16 equal pieces. Take each piece and pinch into a ball shape being careful not to overwork. Then pat each piece between your hands, flattening it out a little so it looks like a fat disc. Cover dough pieces with a kitchen towel, and let rise in a warm place until they puff up, about 45 minutes.

10 minutes before the doughnuts are done rising, heat oil to 350-degrees in a Dutch oven. Carefully add the malasadas to the oil, a few at a time. Don't crowd them, you can probably do about 4 for each batch. When the bottoms are deep golden, after 45 seconds to a minute, use a metal slotted spoon to flip. Cook the otherside until golden brown. Remove them and place on a paper-towel lined cooling rack. Once they are cool to handle, pop them into a bowl of sugar and coat. Eat ASAP!
---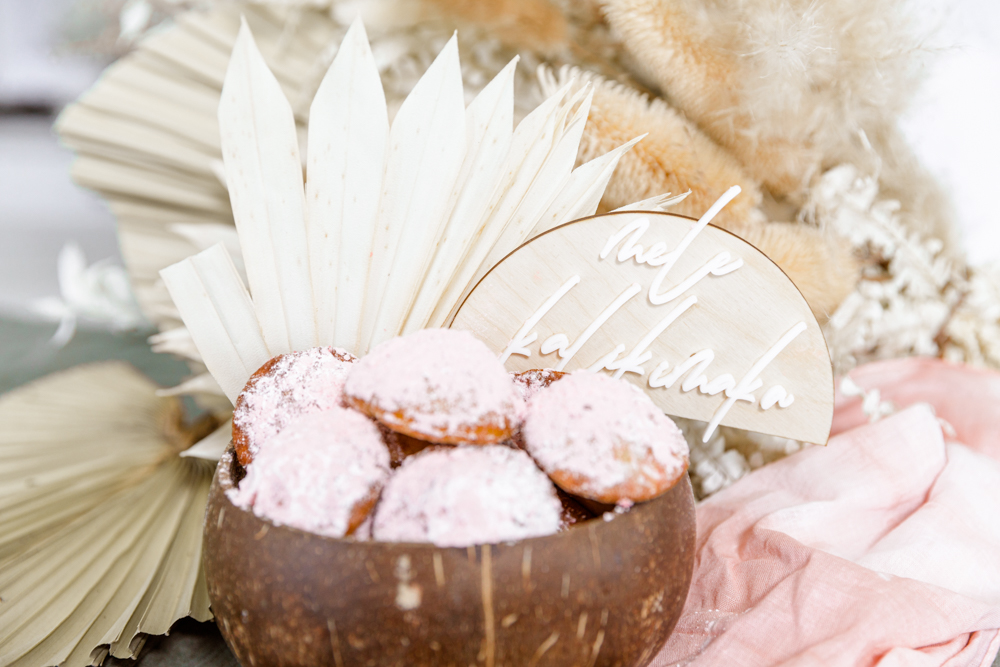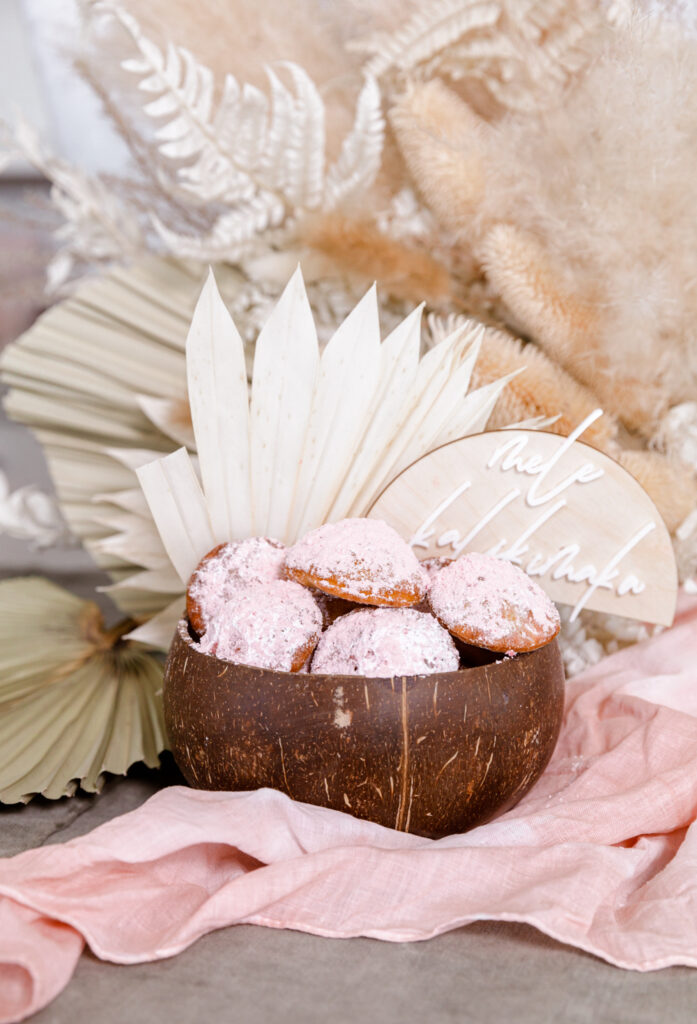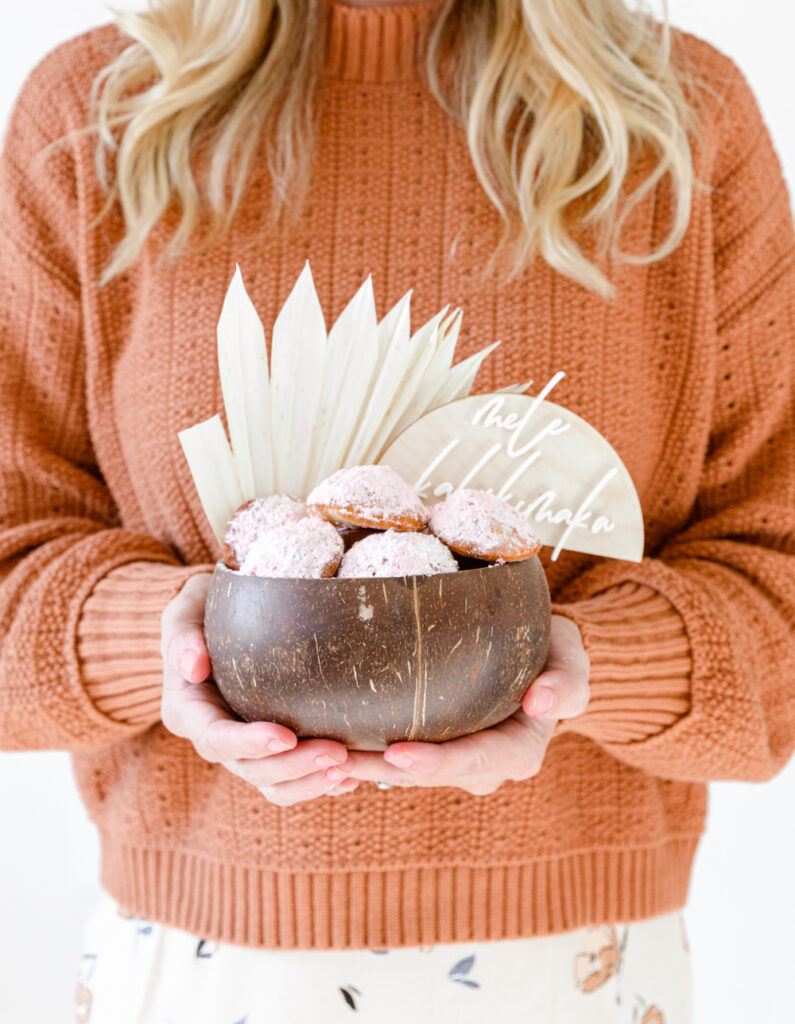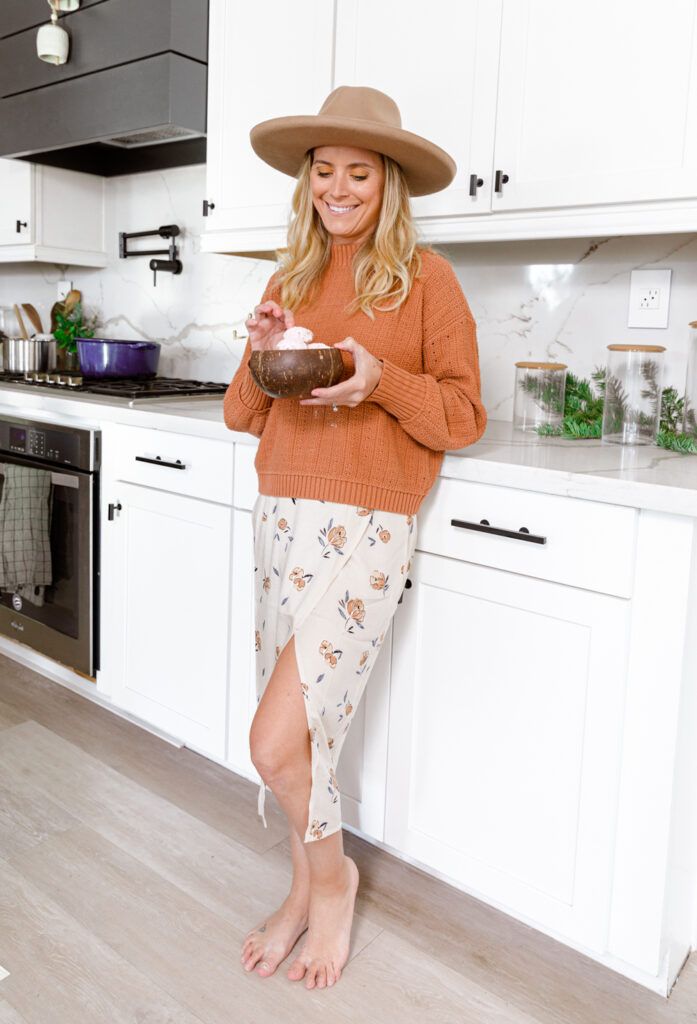 How cute is this Mele Kalikimaka topper from David and Leanna!??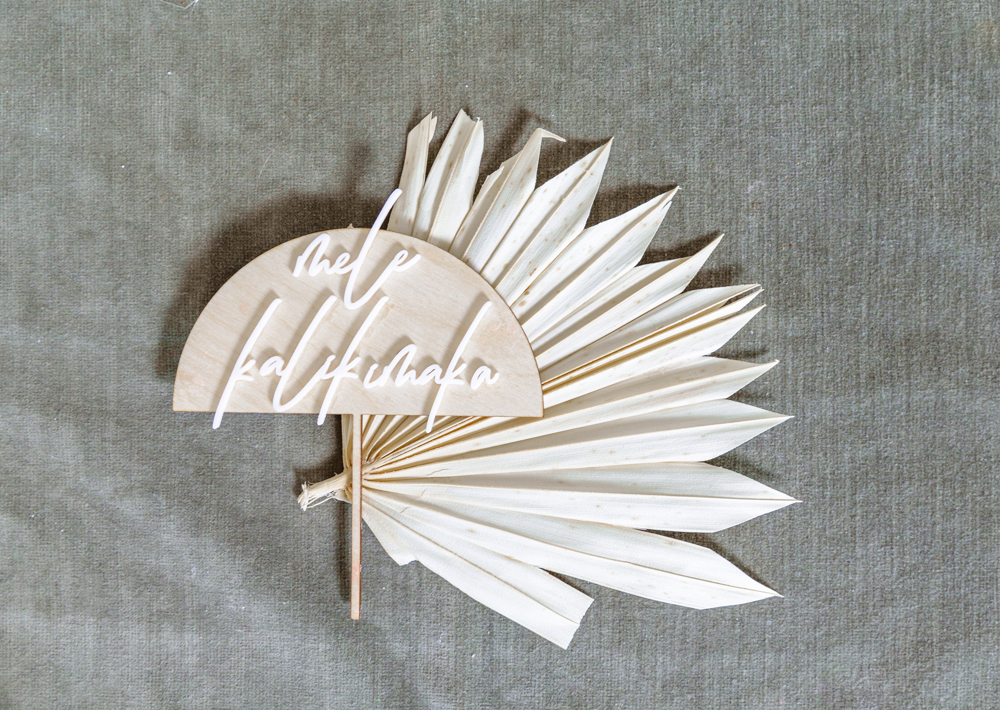 ---
B E I J O S K I T C H E N

xx
Abby