We take gift wrapping very serious over here! We search high and low for the cutest gift bags and wrapping paper, and those pretty extra details like ribbon and tags! This year, we found some pretty festive goodies from Minted. They have an array of beautiful gift wrapping, its hard to choose which one! We are sharing our favorites today for you! There is nothing better then presenting a well styled gift, and Minted has you covered!
Photos by Dayna Studios and Alison Bernier
It's funny, I'm obsessed with finding the perfect wrapping paper and festive details, but dred the actual activity of wrapping. This year, it was hard to not have fun with Minted's wrapping paper! I fell in love with their Sugarplum collection. Its full of pinks and berry colors, watercolor accents, and sparkly gold accents. The Berry Terrazzo wrapping paper by Amy Payne was the 1st that caught my eye. Its full of color, and who doesn't love a terrazzo pattern. I paired the Berry Terrazzo up with the fun Fa La La wrapping paper by Caitlin Considine. I didn't realize at the time when I picked it out ,that it has a pretty light pink background. Pleasant surprise.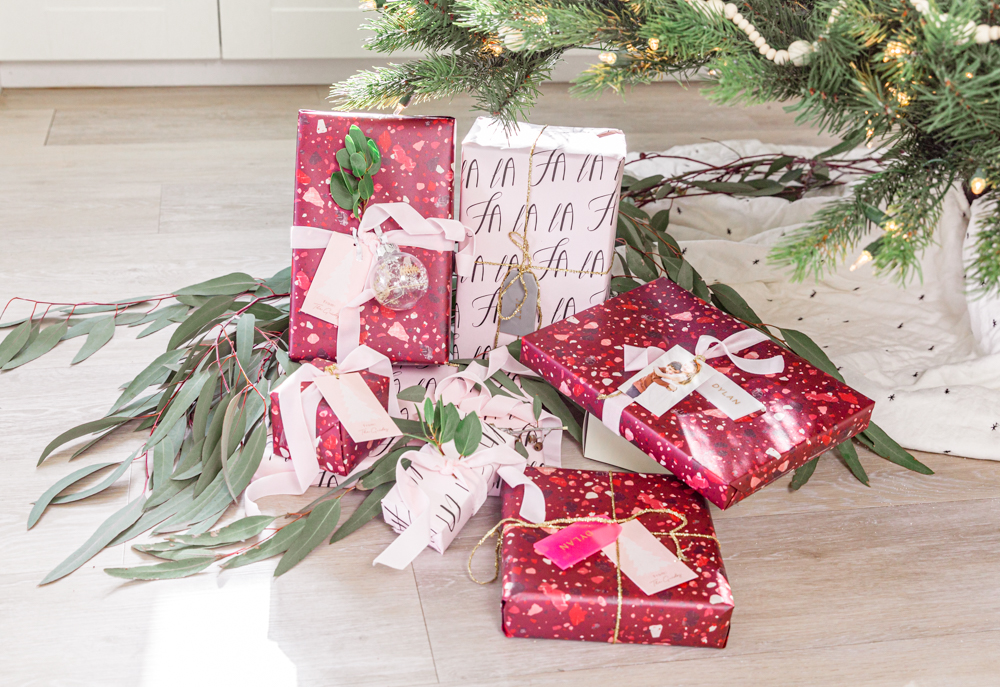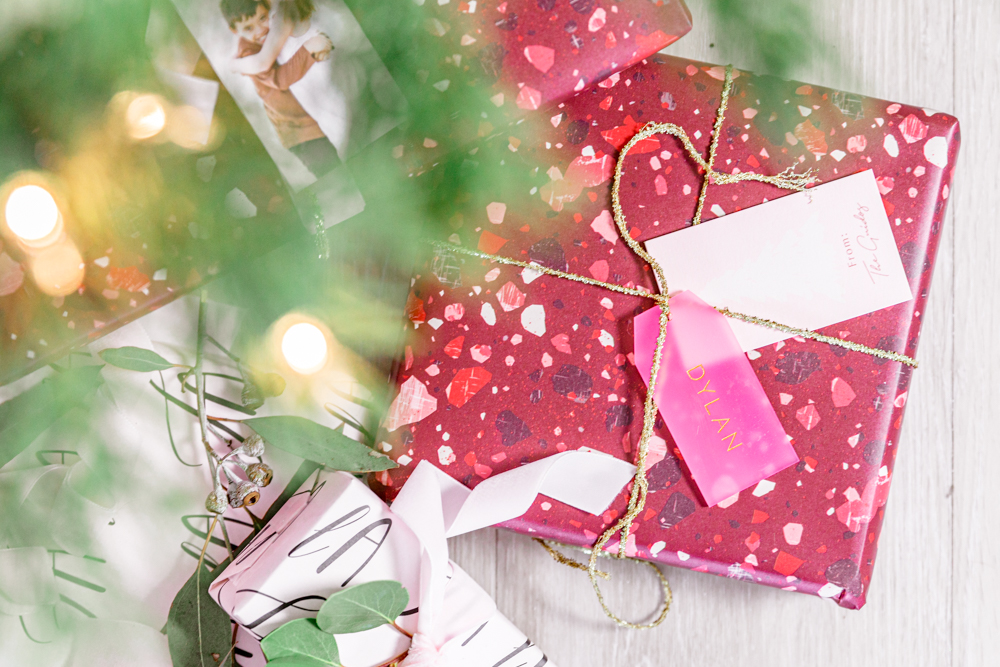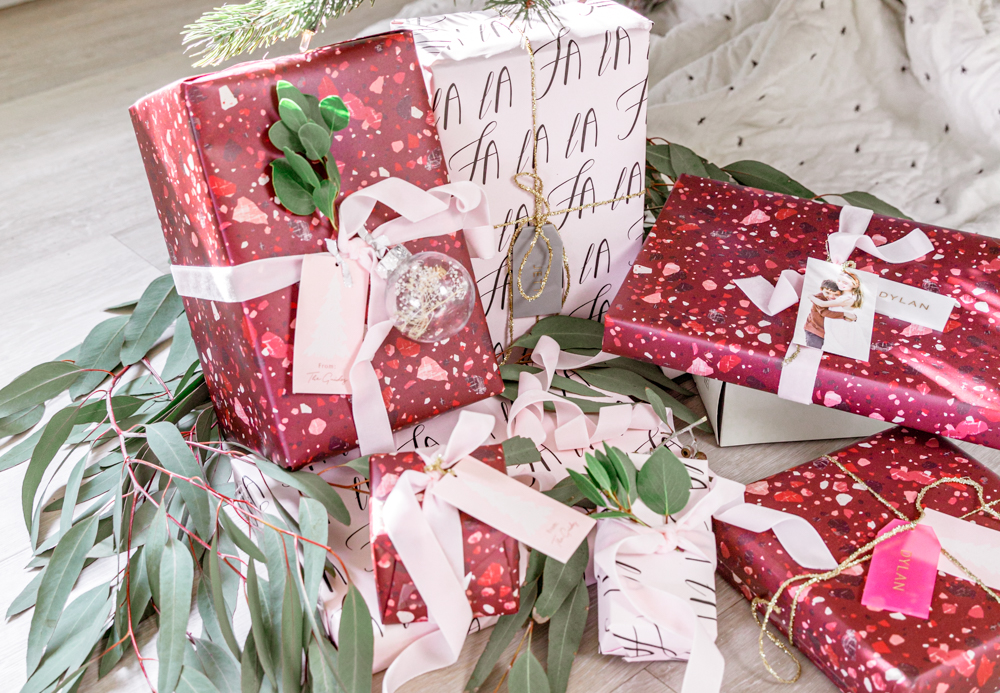 Now for the details! I love adding ribbon, tags, and even fresh greenery to my gifts. There is nothing better then a good velvet ribbon, and this blush velvet ribbon is a luxurious finishing touch for your holiday gifts. Add a little sparkle with this gold glitter ribbon. This probably my favorite detail this year is the custom gift tag! You can add a photo and personalize with your name on it. So cute, right?!? I picked the Glided Forest gift tag by Rebecca Rueth. All put together, they make a pretty collection if you ask me. I know our family and friends will really love them!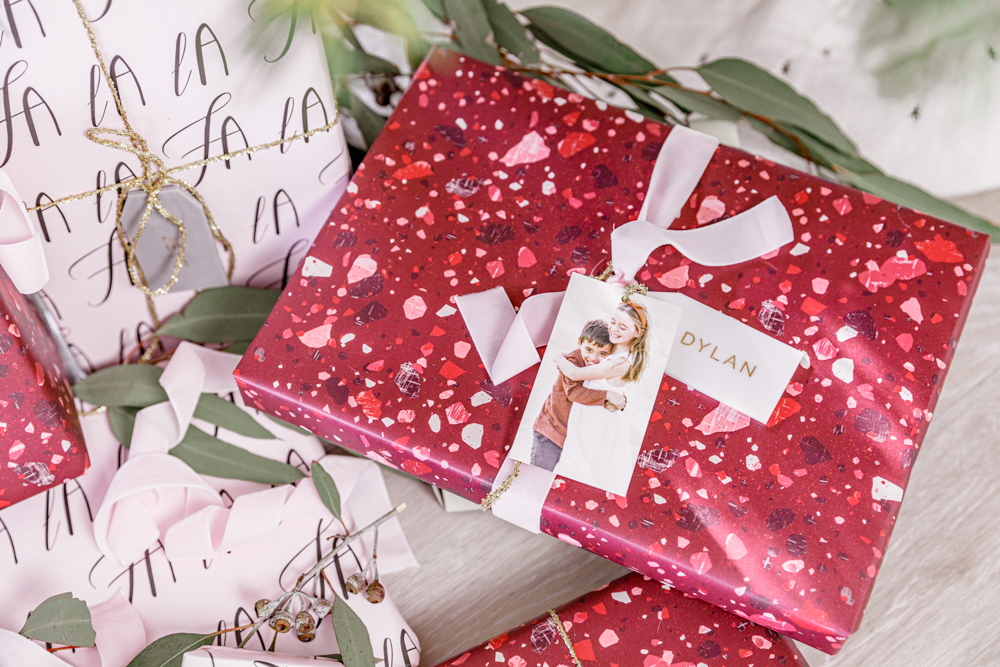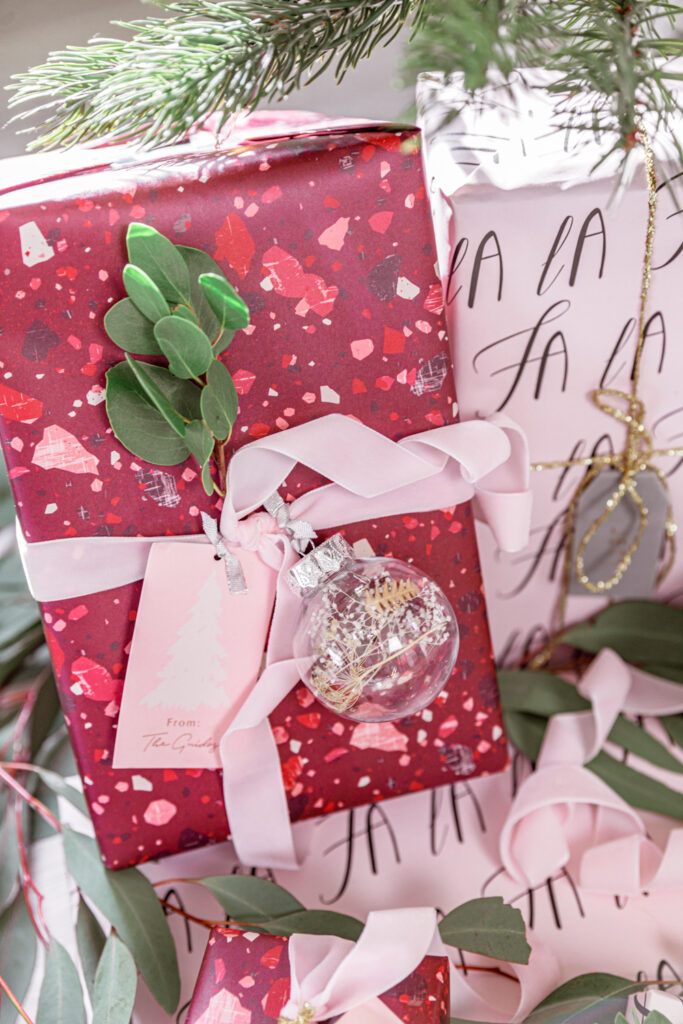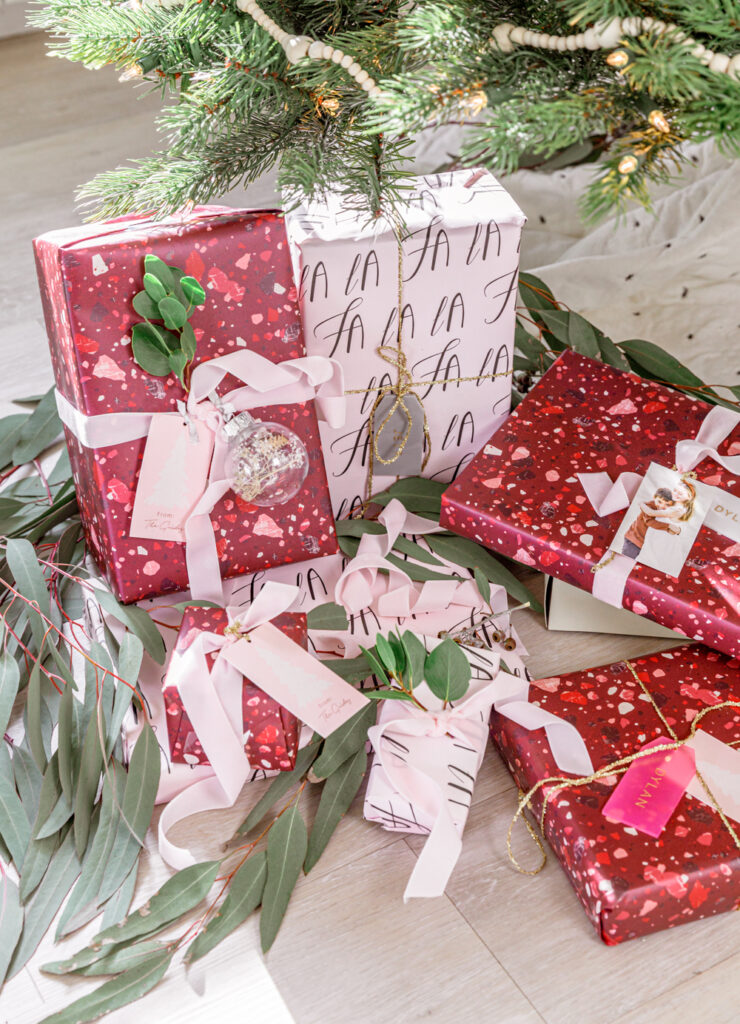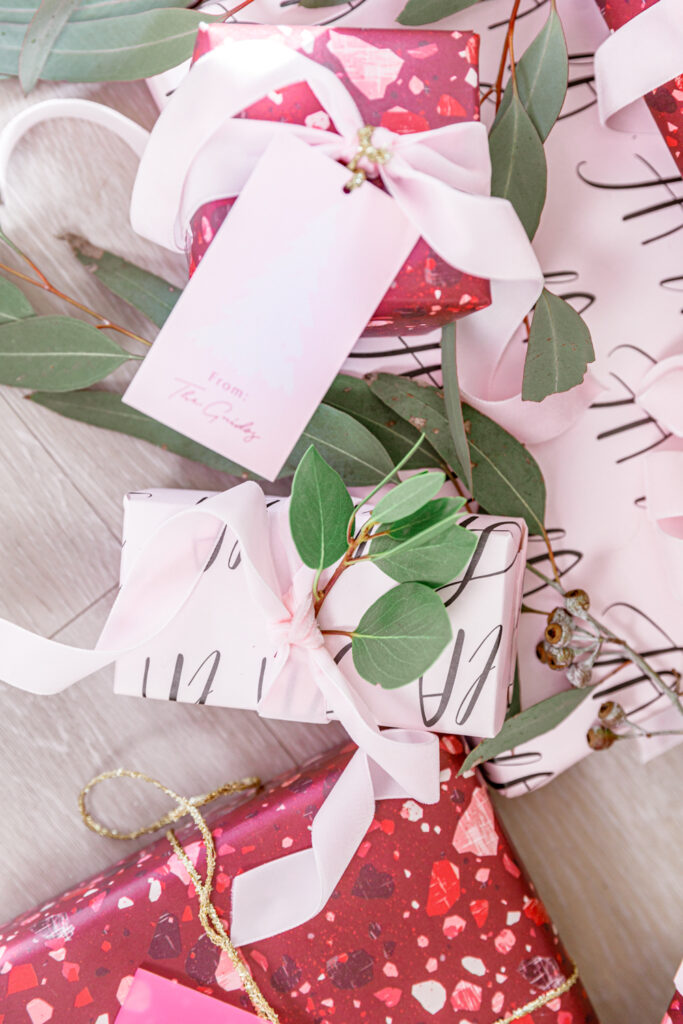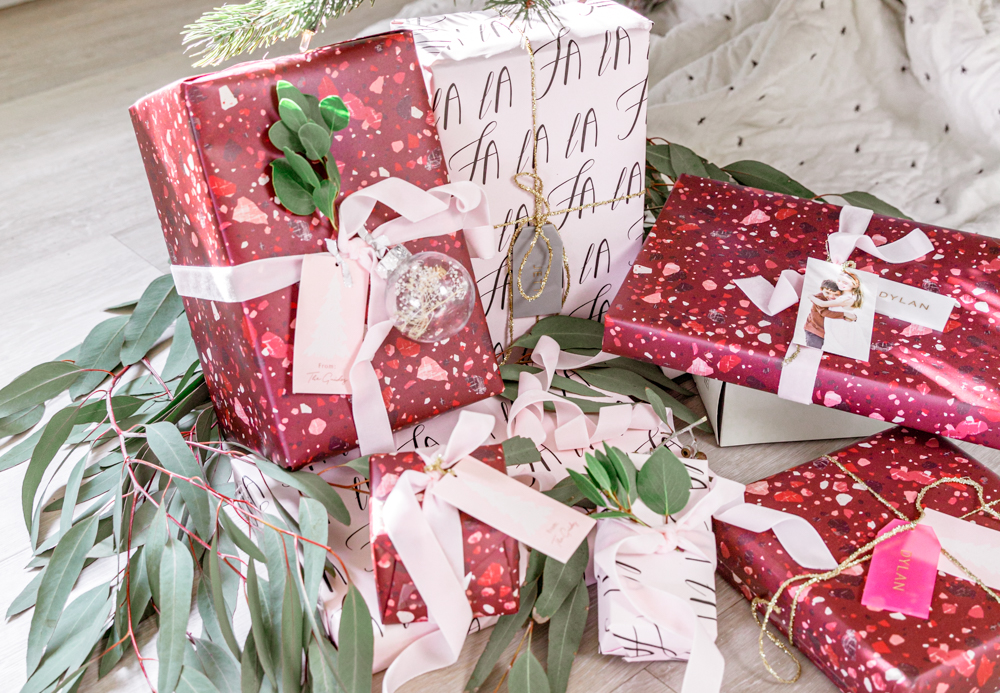 A fun addition to Minted's array of goodies were these custom puzzles! I ordered one for my family using our Christmas card photo. When we received it in the mail my boys were SO excited to see their own faces on a puzzle! We took one morning to do the puzzle over donuts and hot cocoa, it was so special! I love making memories like that!
I couldn't help but think how nice it would be to gift memories and fun times like this to others! It really is such a fun gift because it brings people together, and I love that.
Side note, the puzzle was a lot harder than I thought! Haha! Mommy & Daddy really had to work together to make sure it got completed ;)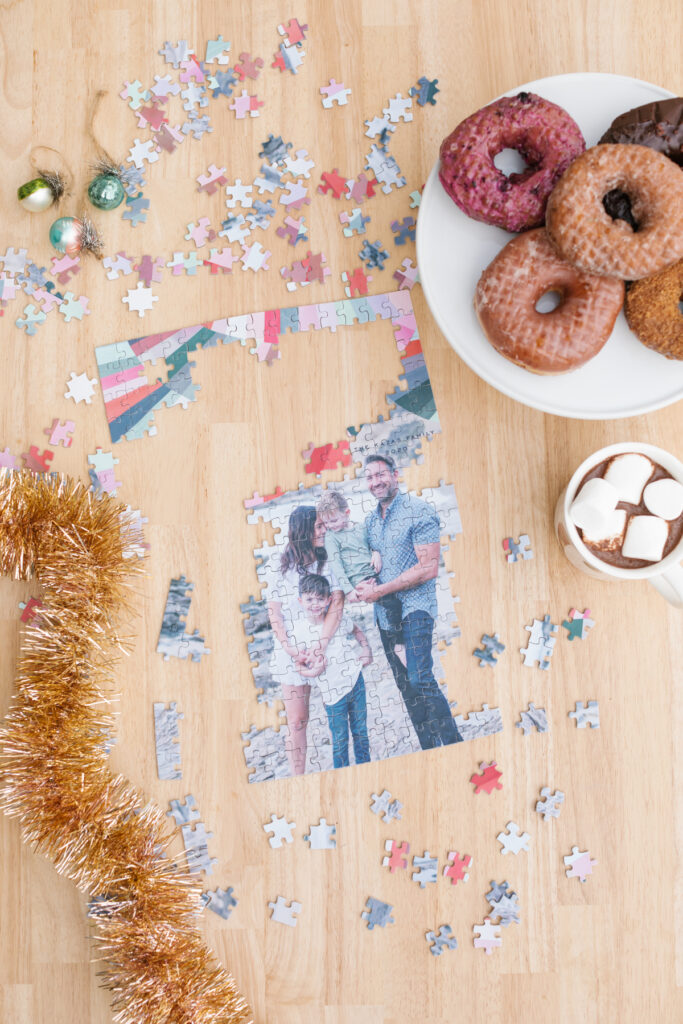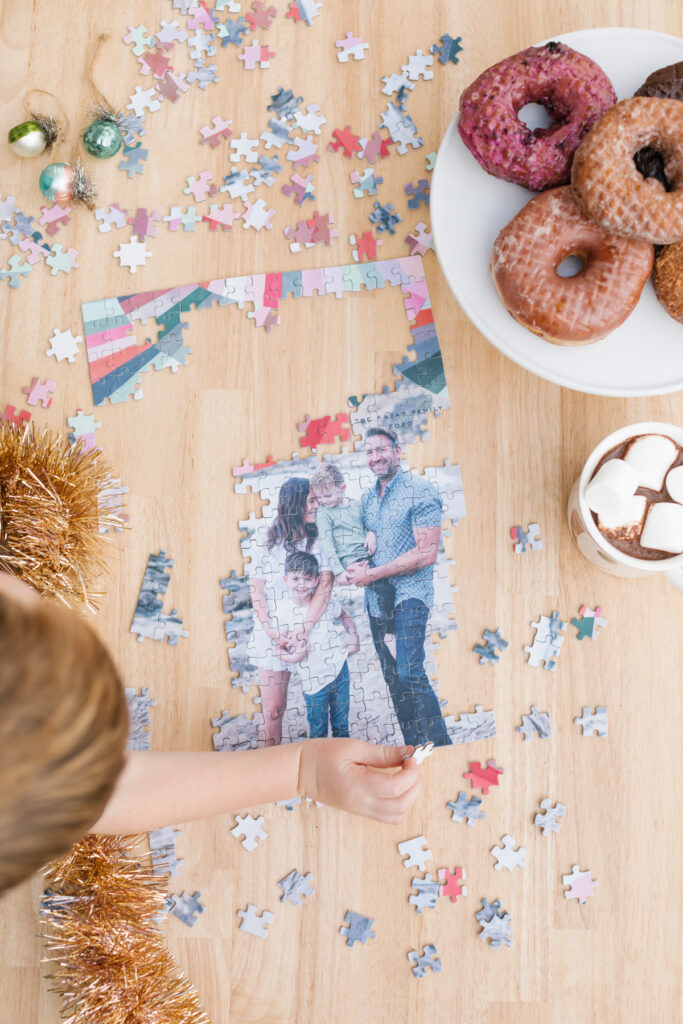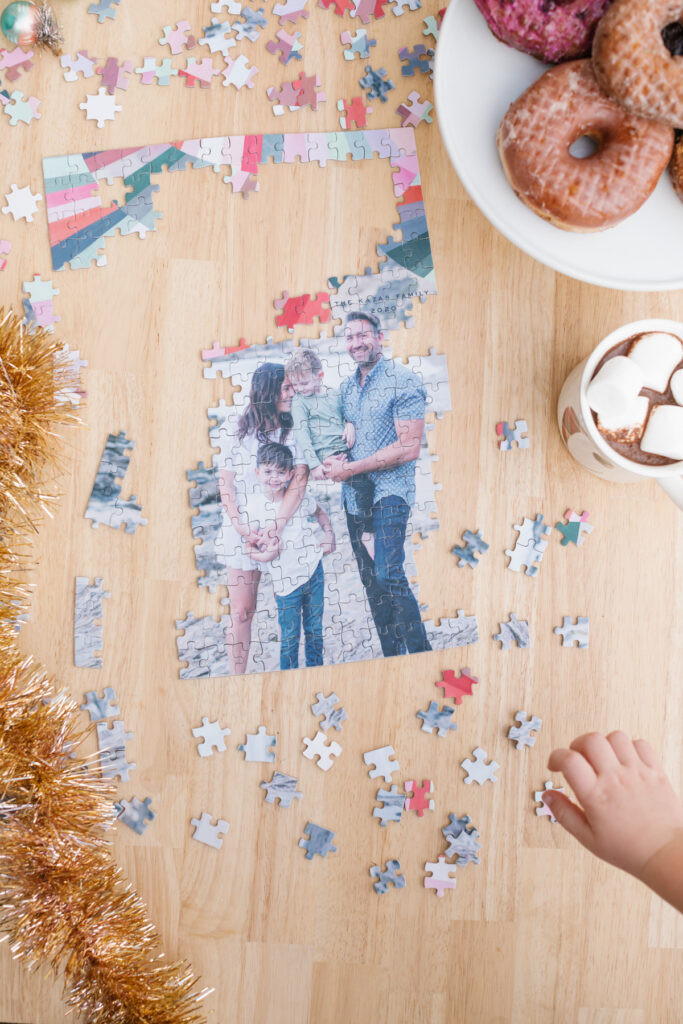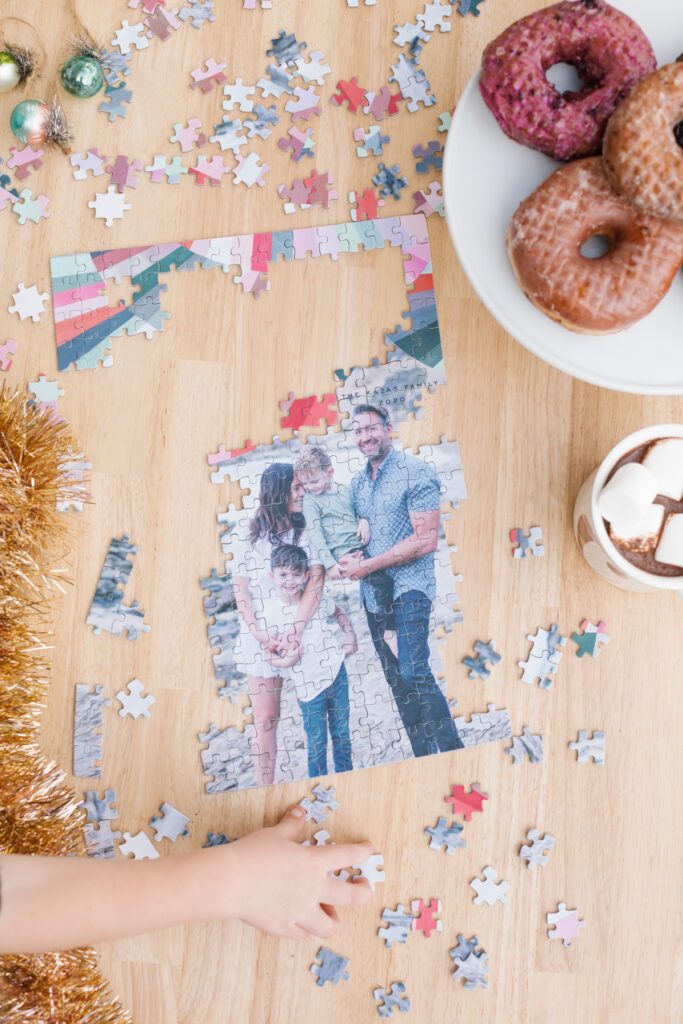 Last but not least from Minted were the cutest little gift bags! I have to say, I do appreciate a well-wrapped gift and love doing them, but let's be honest, bags are just easy!! And I don't know about you but this mama is tired and if there's one word I'm looking for in 2020, it's EASY! Easy and cute, well then you have my attention!!
I browsed all of their sets of bags and loved how modern and playful all of the prints are. All of the graphics they use are so fun, and it's not often to find cute bags, haha! I also got their custom gift tags, you can put your family's name, and easy peasy, you're set!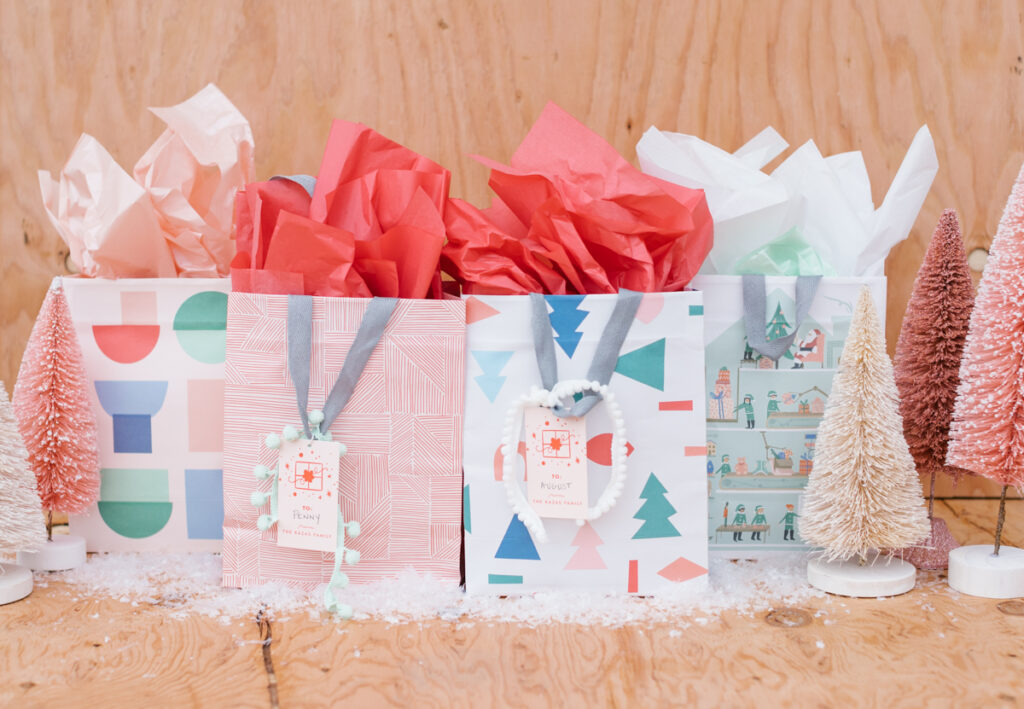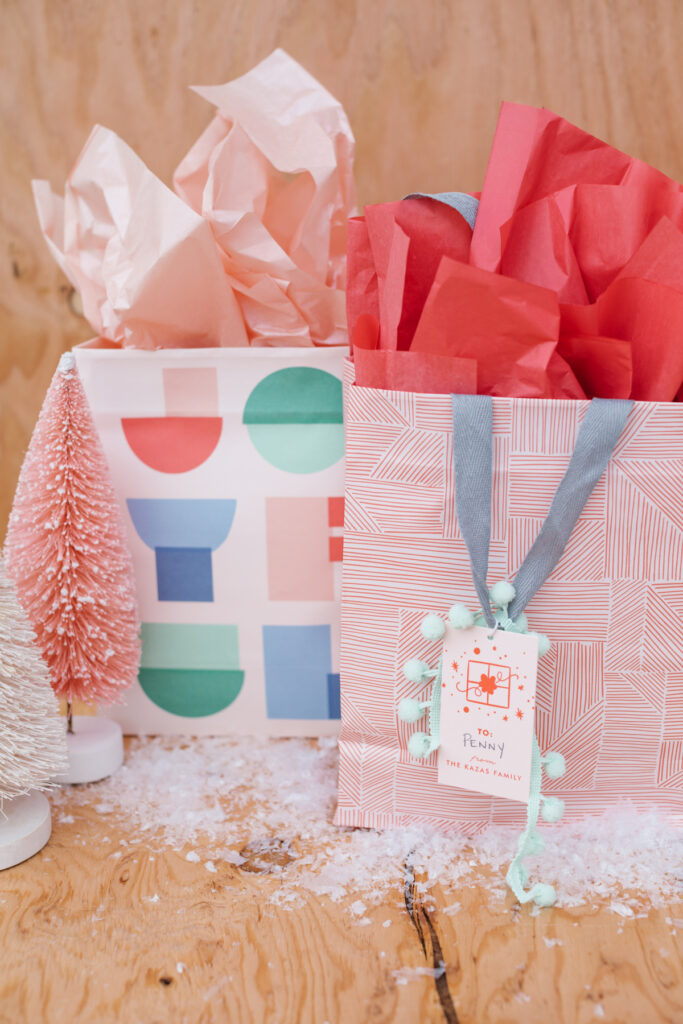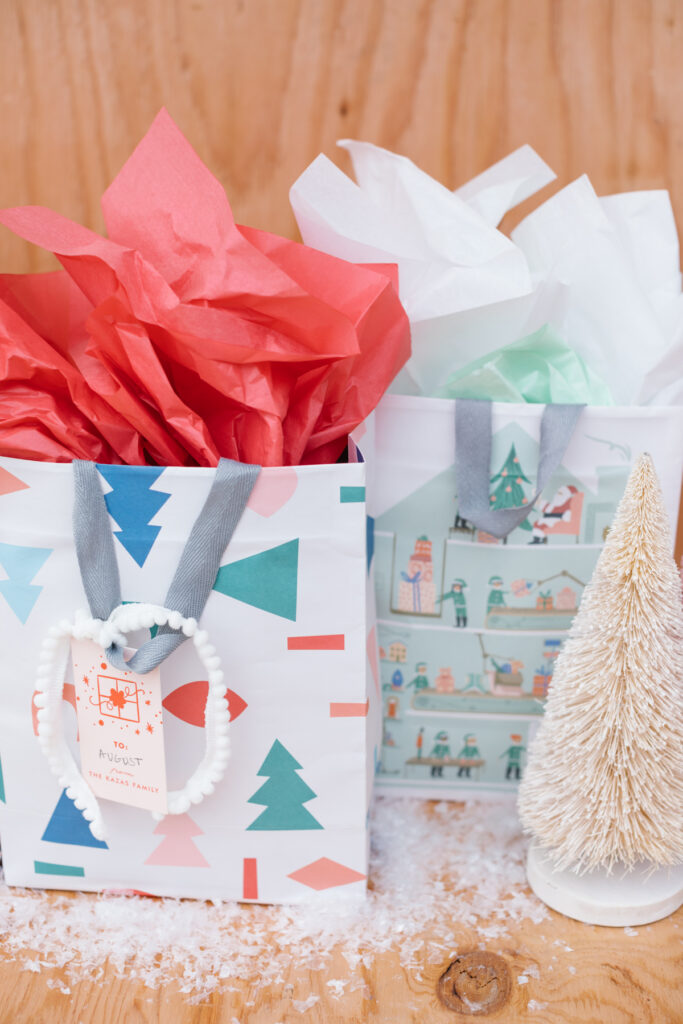 Their Santa throwing up a peace sign was probably my favorite, and kid approved!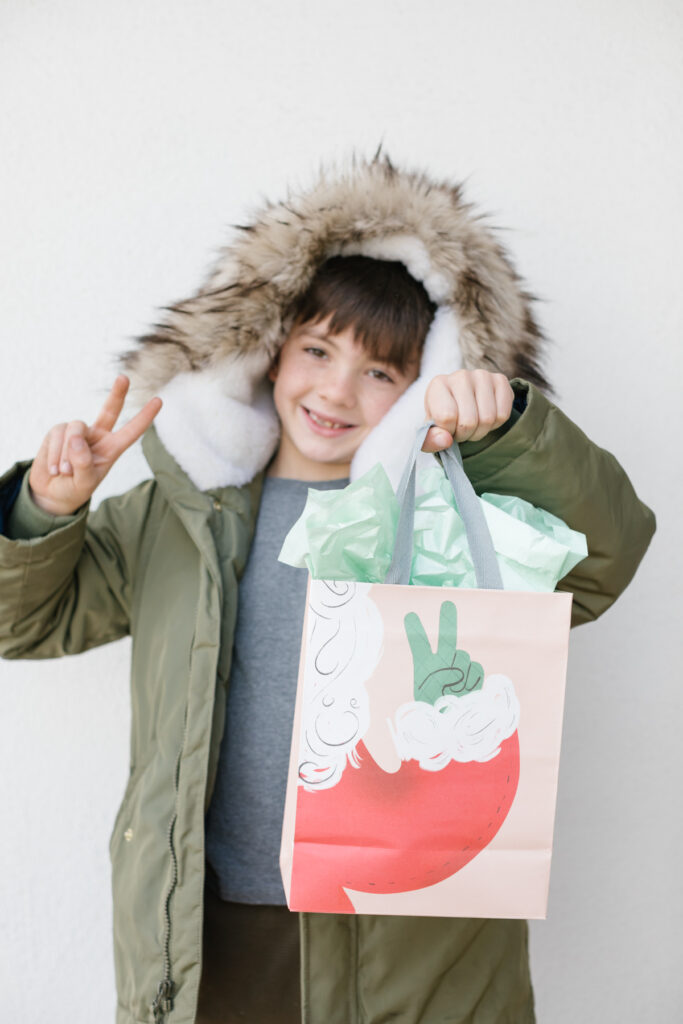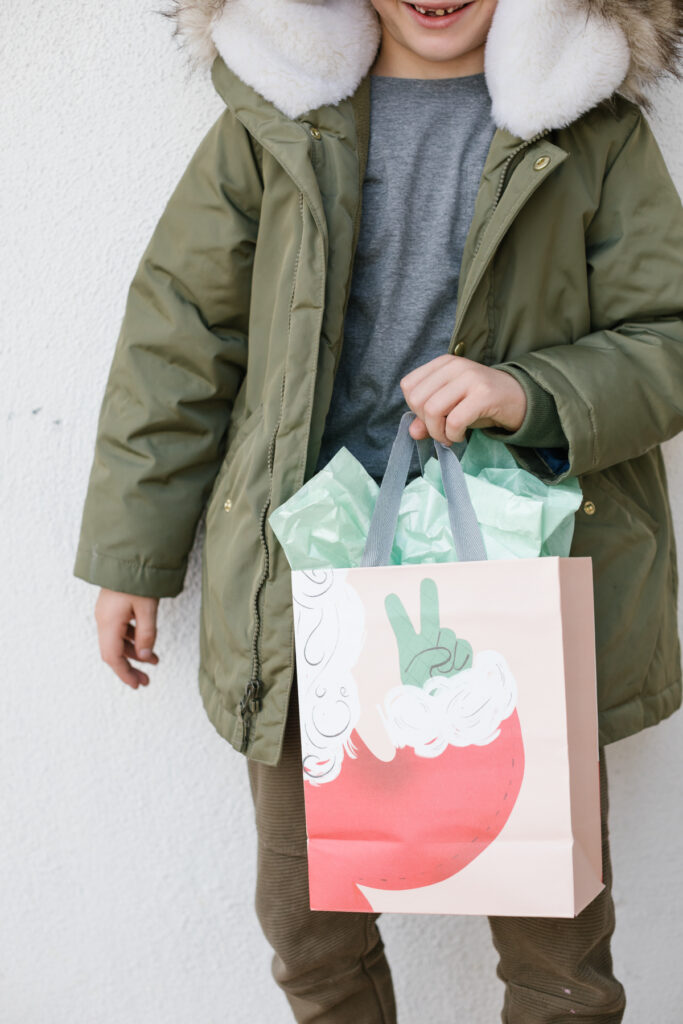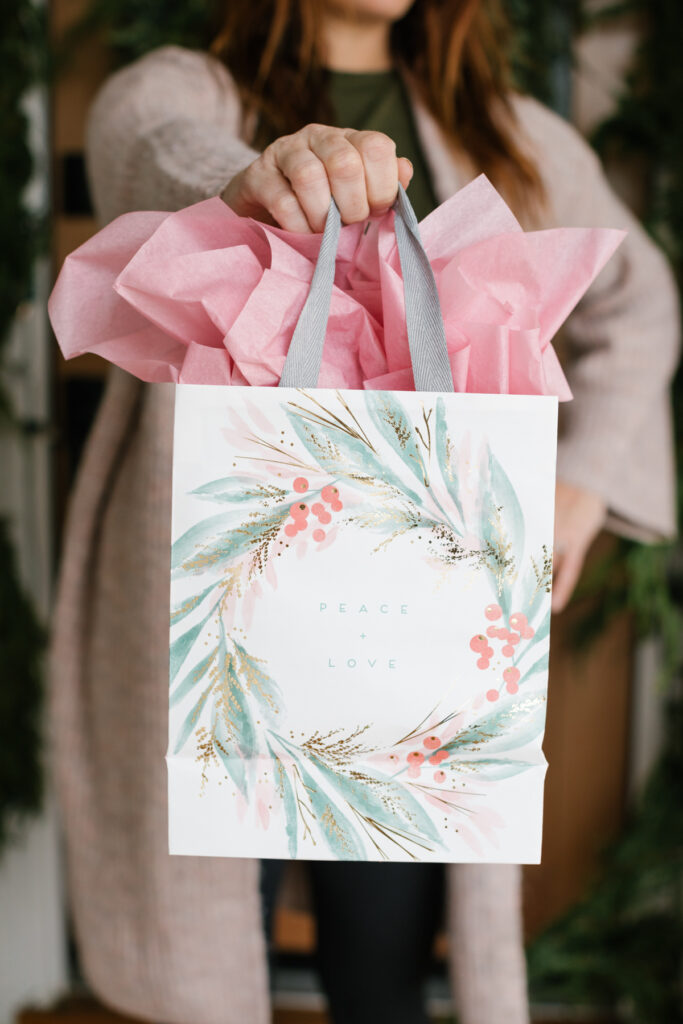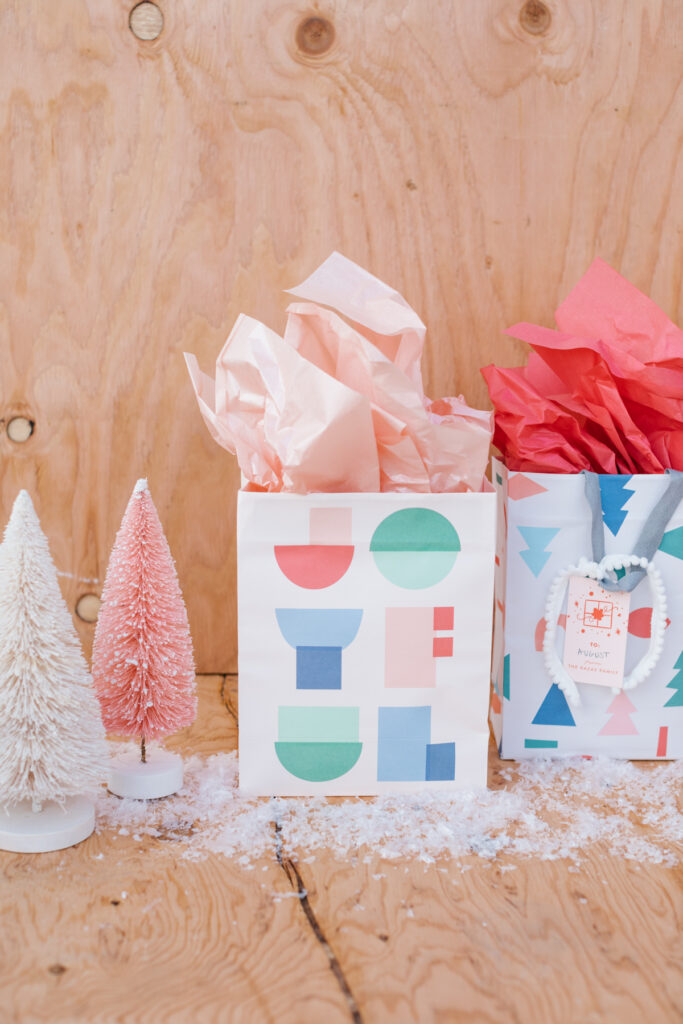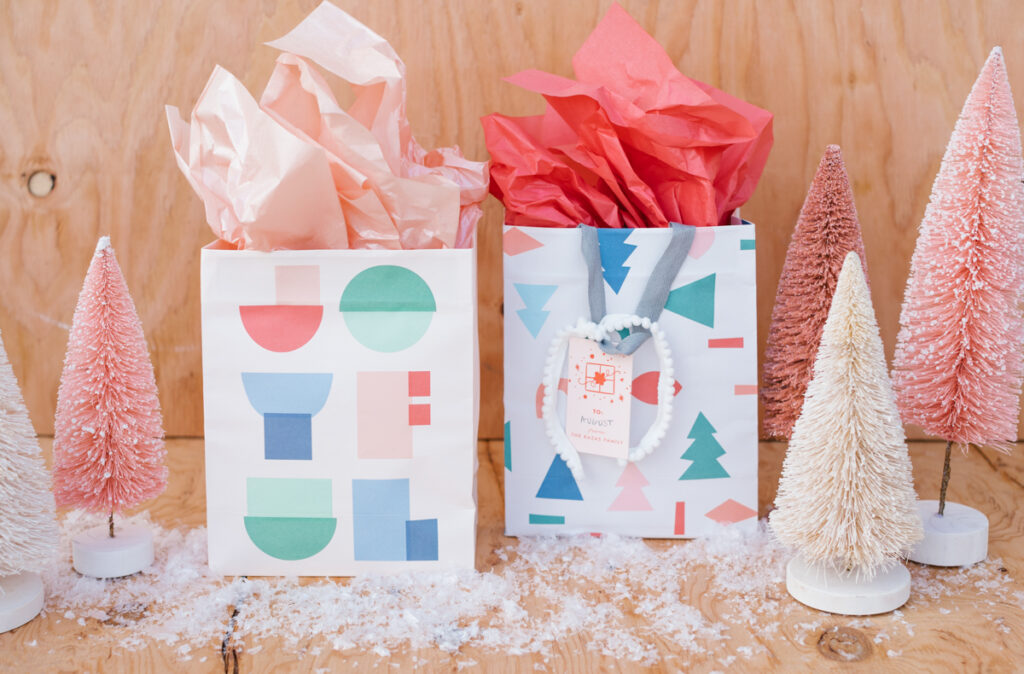 Hope this helps with your gift and wrapping inspiration!! We love us some Minted, they never disappoint! Shop some of our favorites from this post and more below!

xx
Jacquelyn & Abby