Veronica was having a milestone birthday – the big 4-0! – and her husband wanted to surprise her with an epic celebration! He enlisted our help to make birthday dreams come true with a gorgeous party on the sand. We went down to Laguna to create the perfect party atmosphere for her friends, complete with a DJ, dance floor, amazing bar and food and lots of pretty decor. The vibe was European beach party – think Ibiza!! I love how this one came out and am so excited to finally share it with you today! Get ready, these pretty photos by Blaire Going will have you ready to grab a cocktail, head to the beach and get your toes in the sand…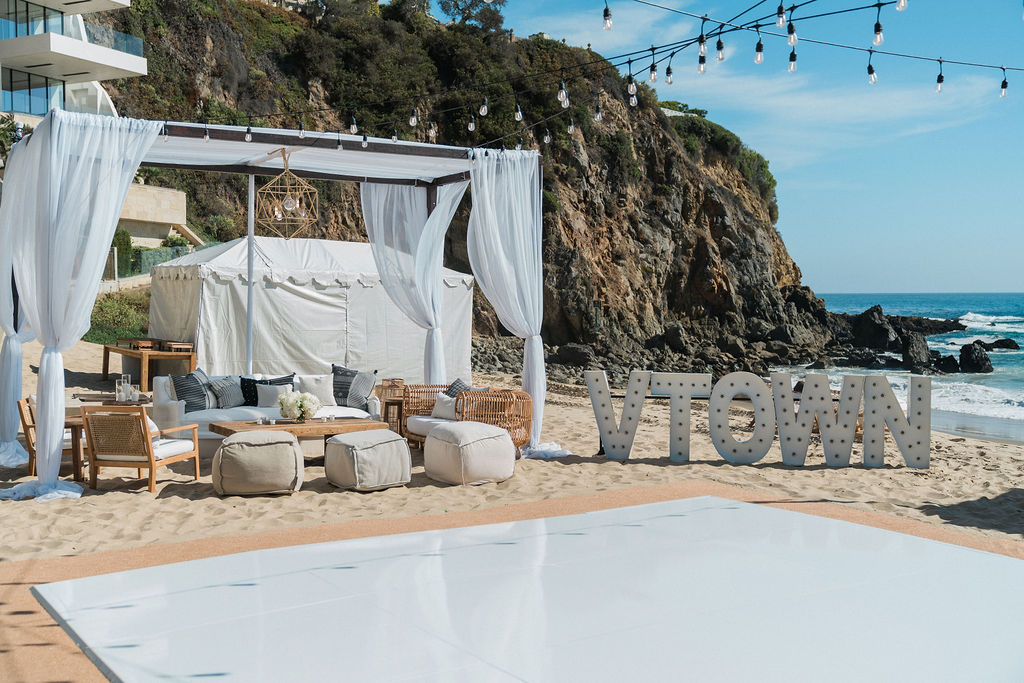 With everything being white and dreamy we added a pop with the signage! This beautiful pop of orange from Pirouette Paper & Creative Amme was perfection and set the tone for a fun night!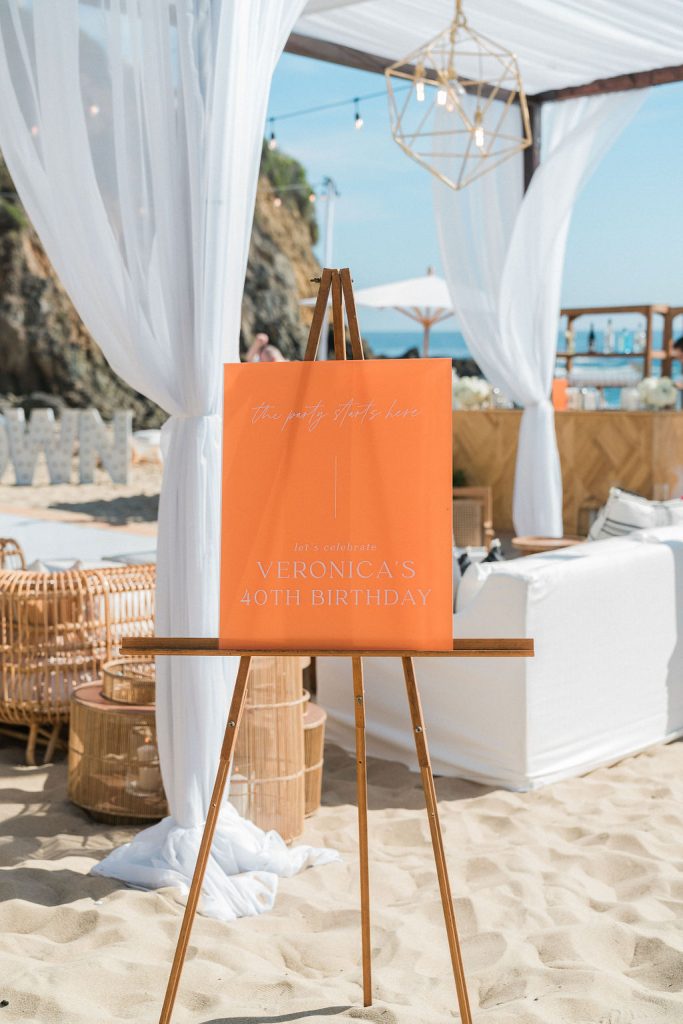 We enlisted the help of our friends at Above the Top Rentals for those amazing canopies and all of the beautiful lights, which were essential as this party went well into the dark! Found Rentals is responsible for all of the gorgeous furniture pieces you see to create the lounges. The perfect spot for guests to cozy up with a cocktail!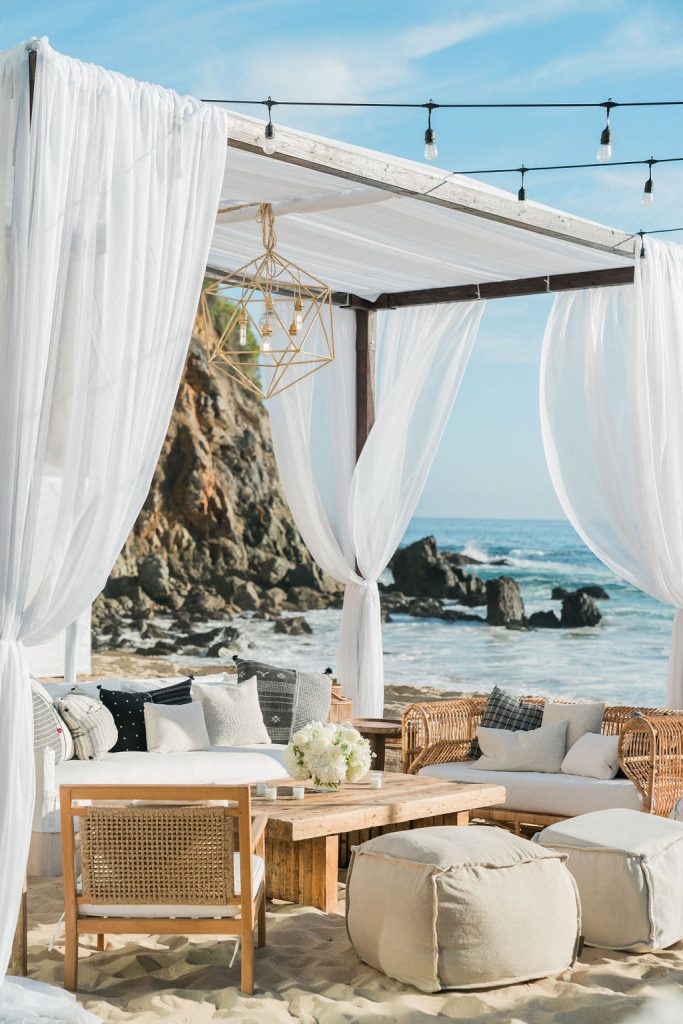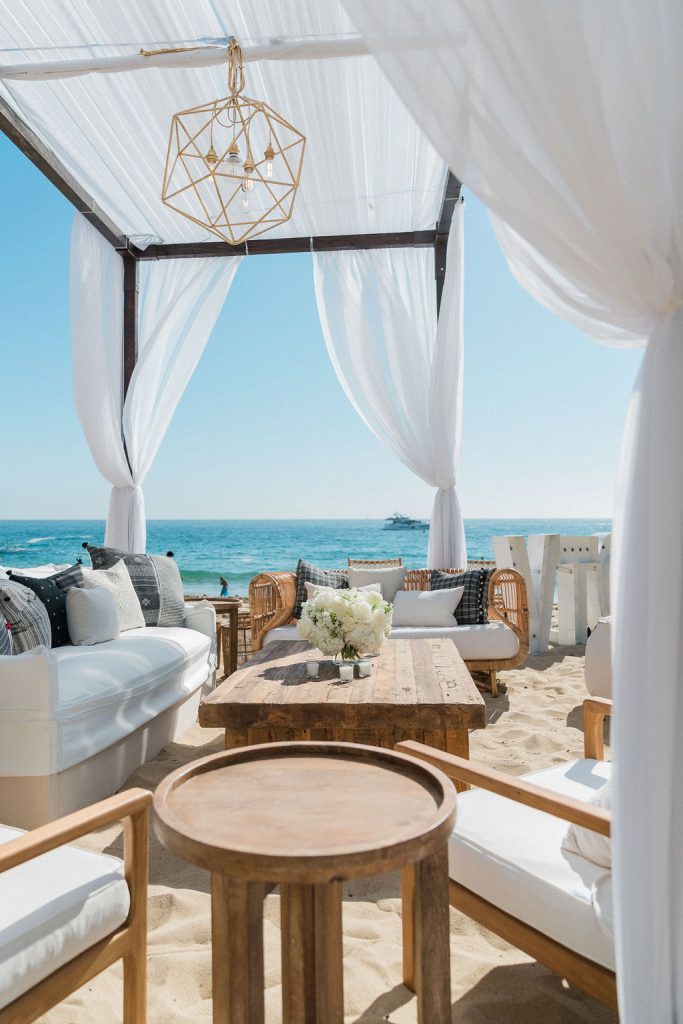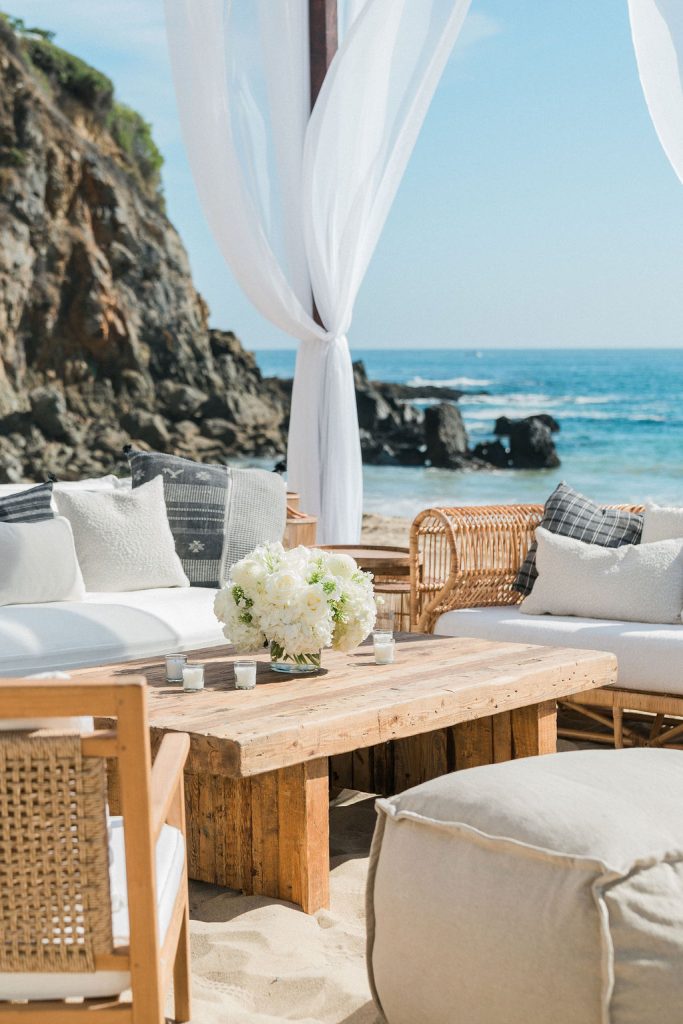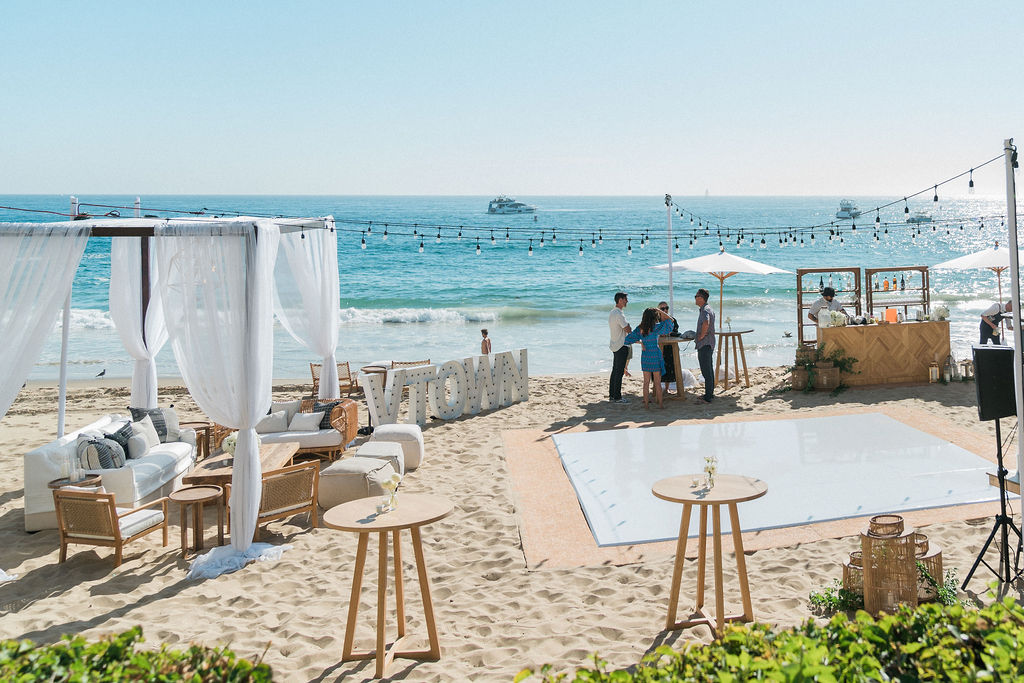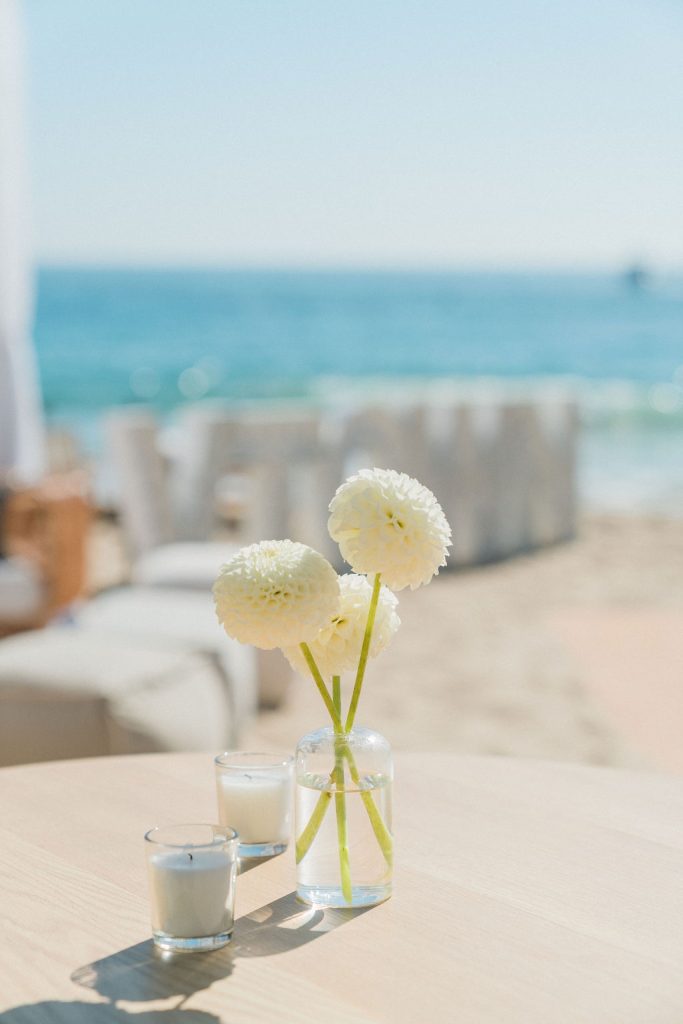 Instead of doing a 40 marquee we had Alpha Lit bring Veronica's nickname – V-Town! Now that makes a fun statement!!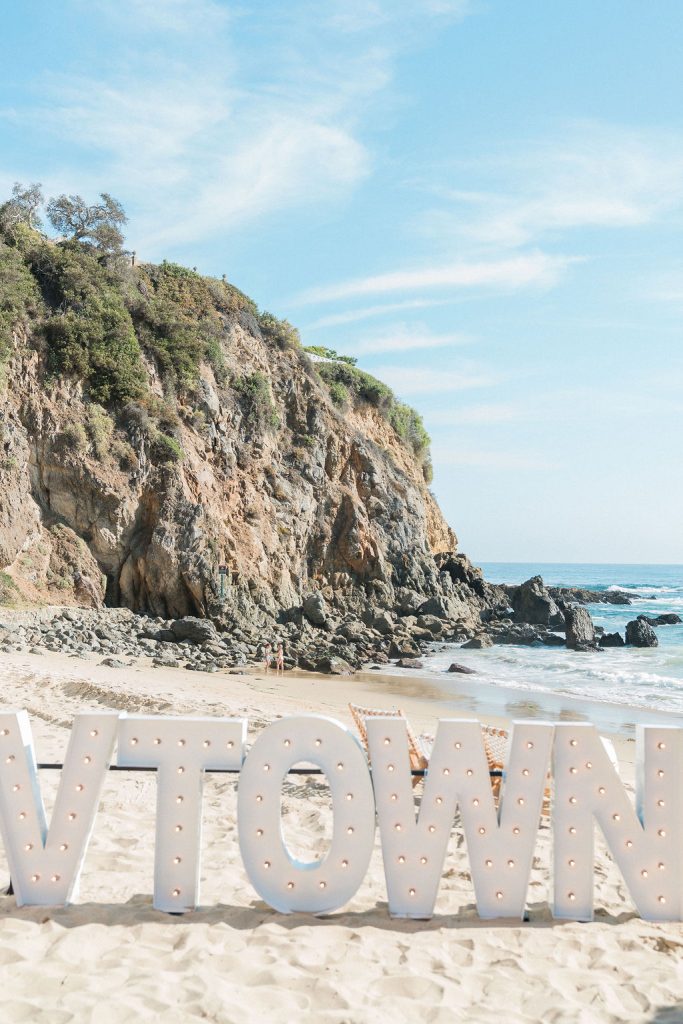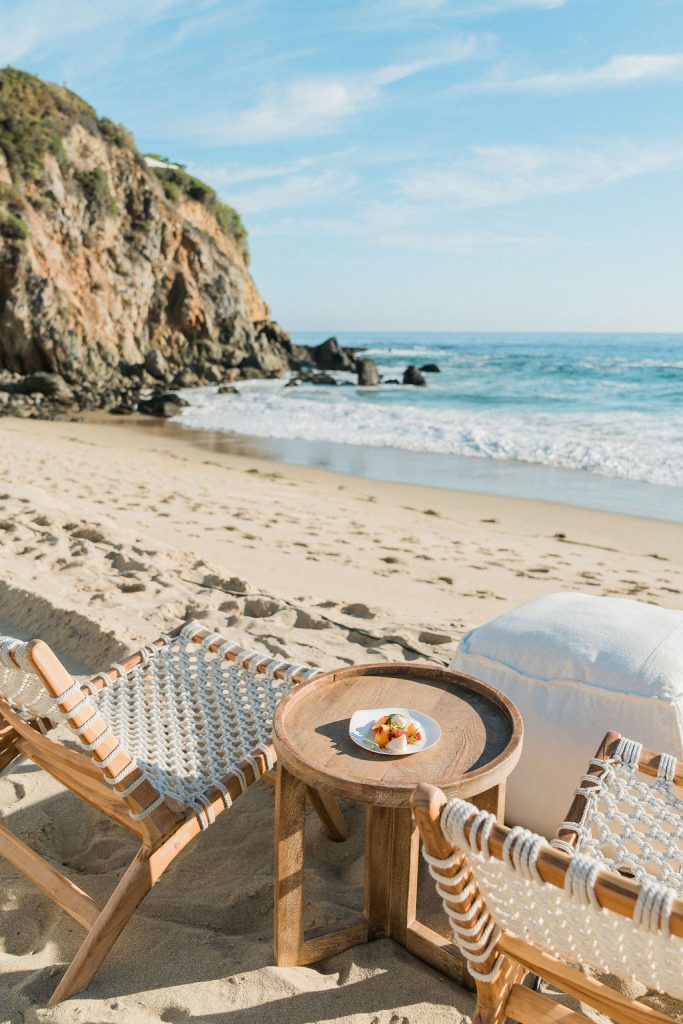 Not a bad view!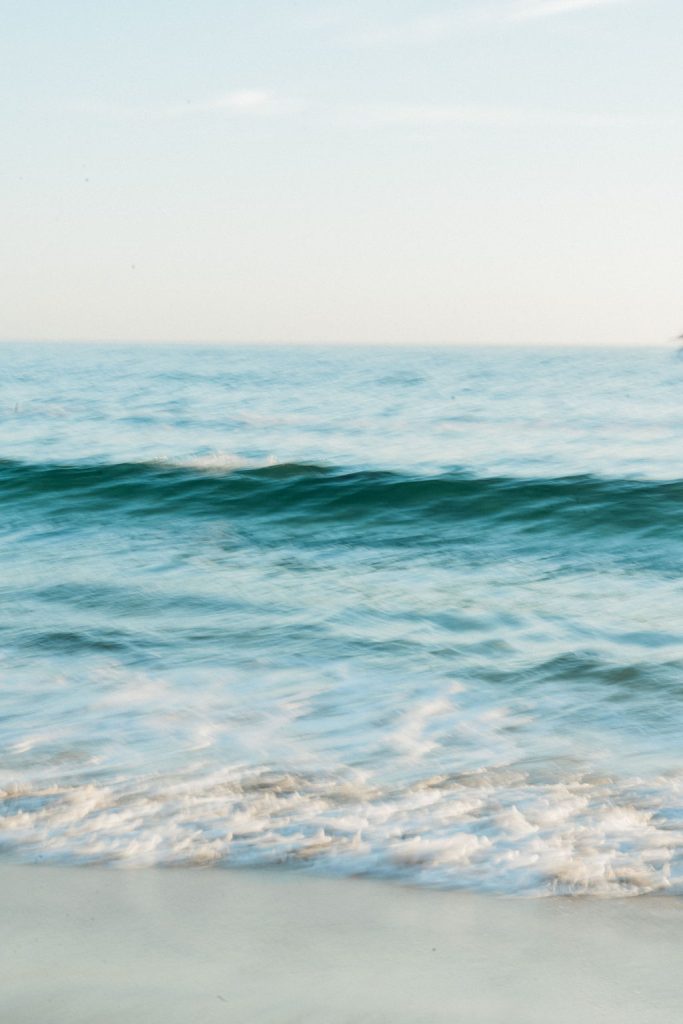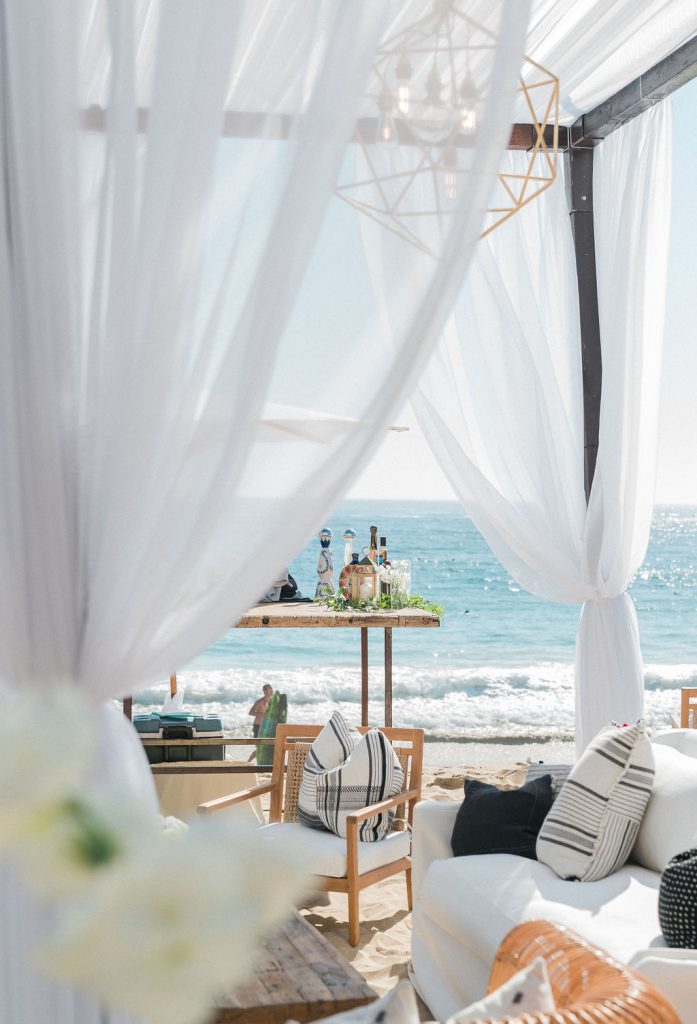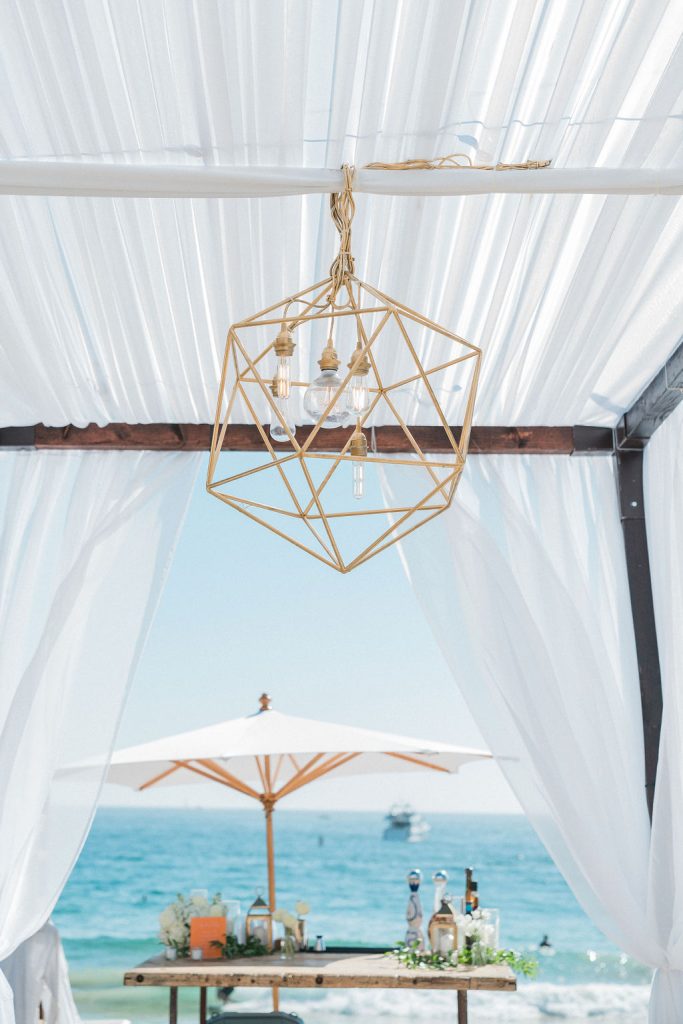 The bar was ready and it better be because it was one of the most important spots at this party!! The Whaling Club had it stocked with all of the best and were ready to serve custom cocktails for the birthday girl! I'm loving that beautiful wooden bar from Found Rentals as well!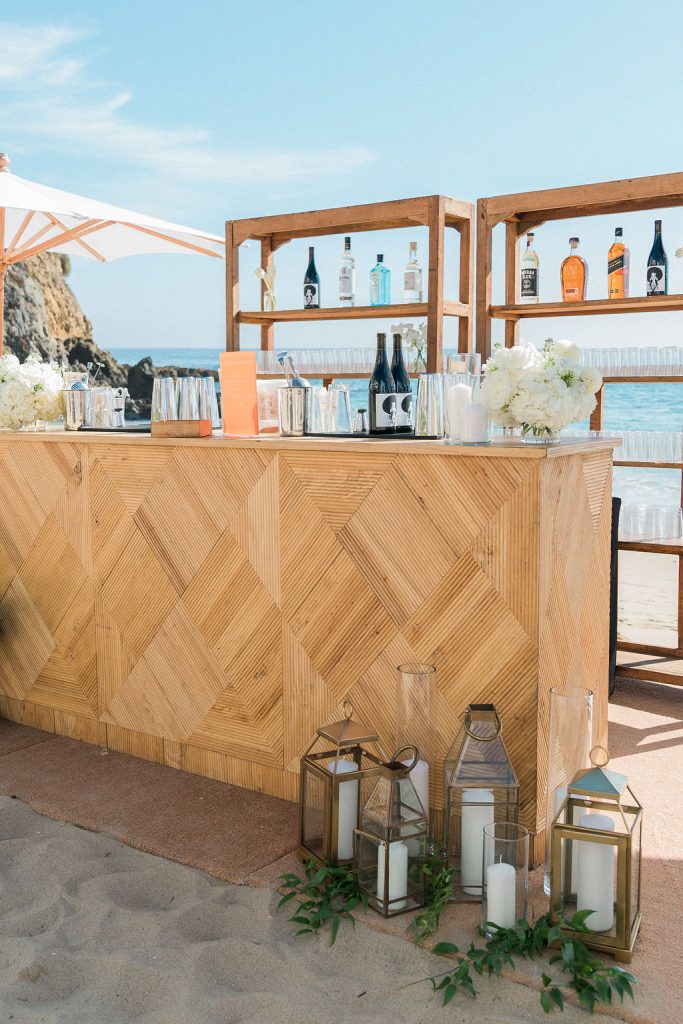 All of the pretty florals and greenery you see through-out the party was created by Earth & Grace, we kept it simple and it was all stunning!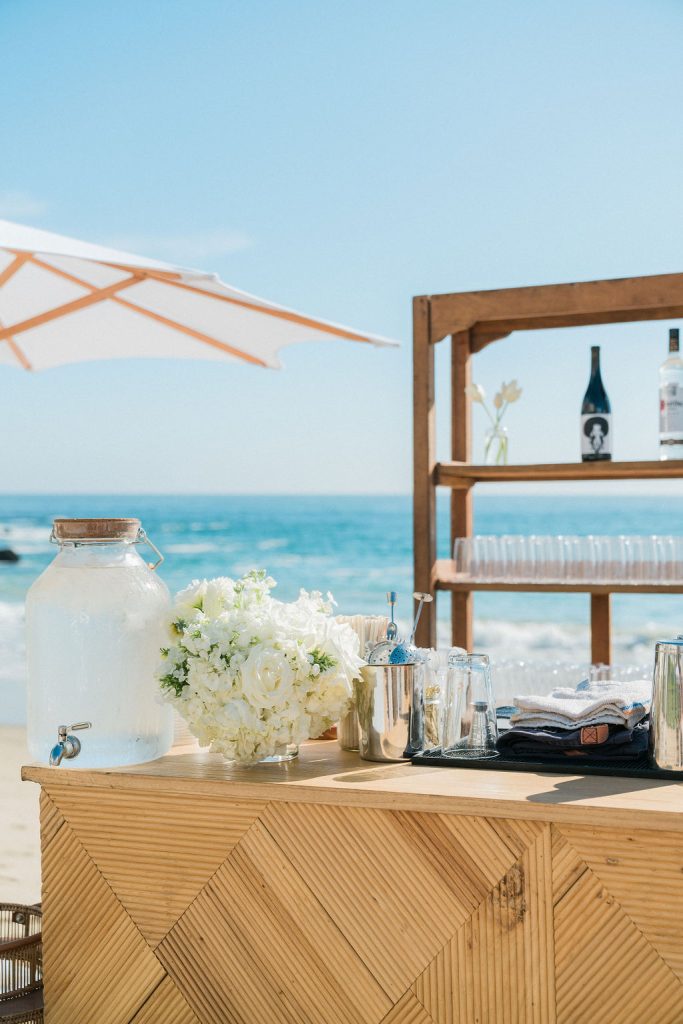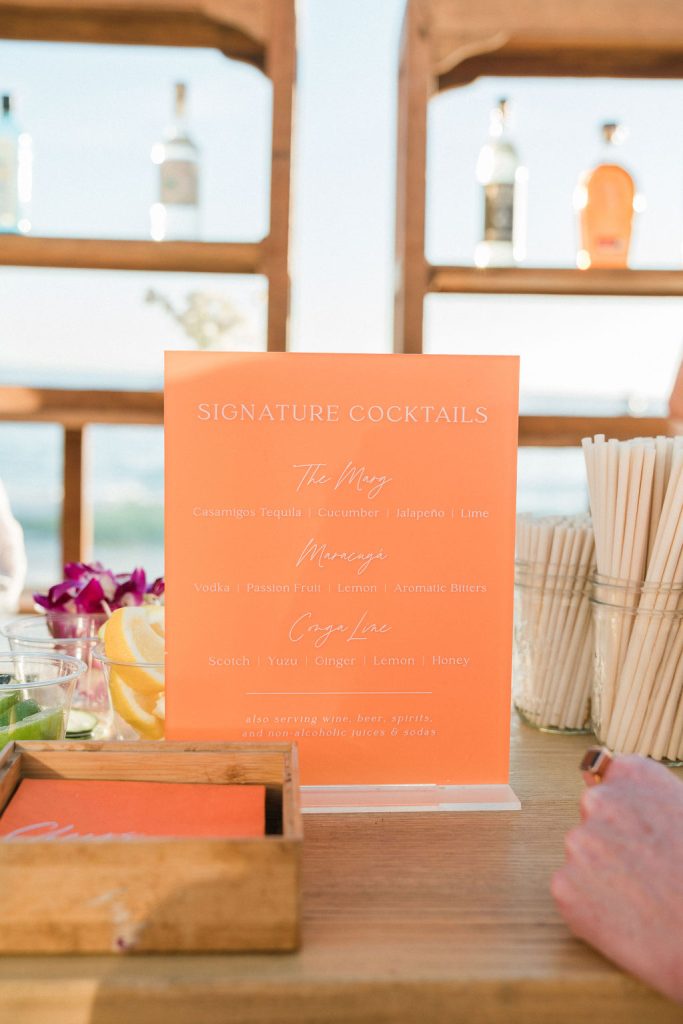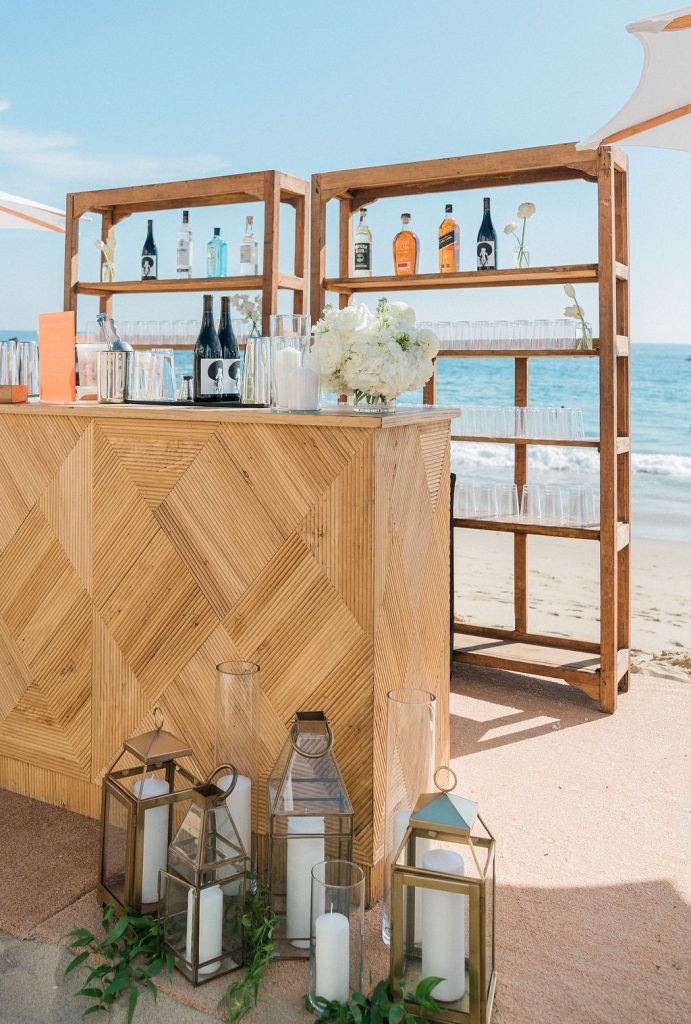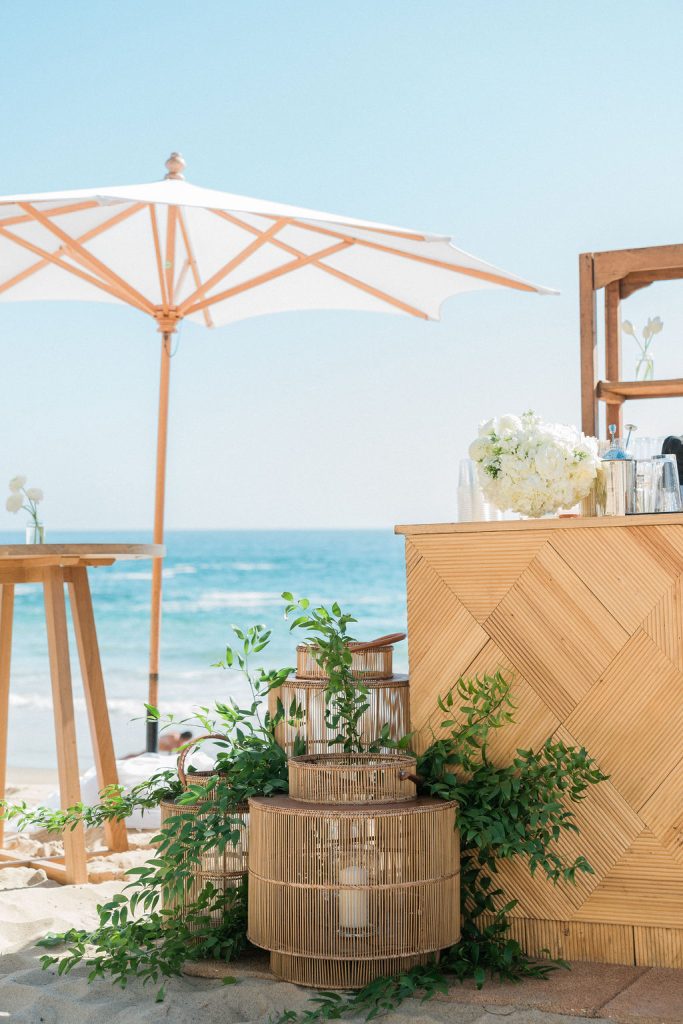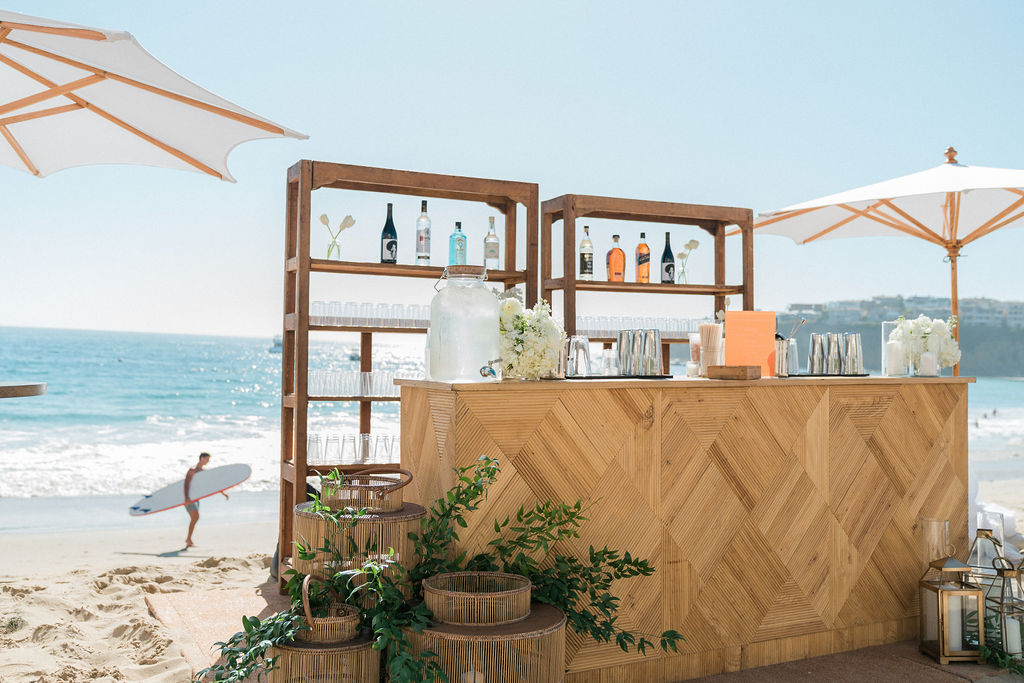 The best!!!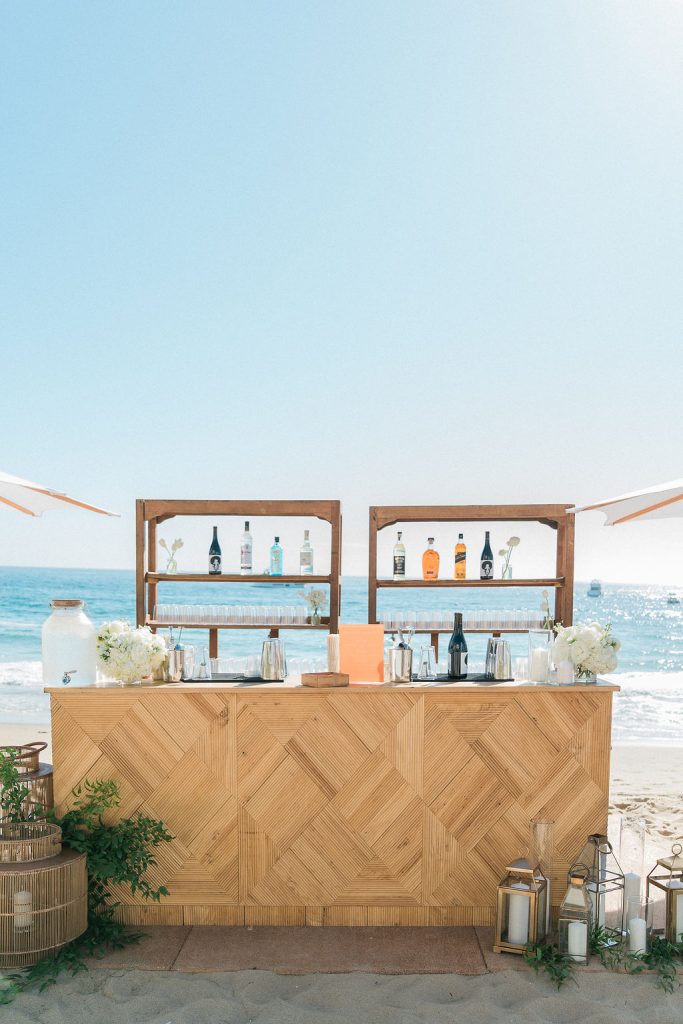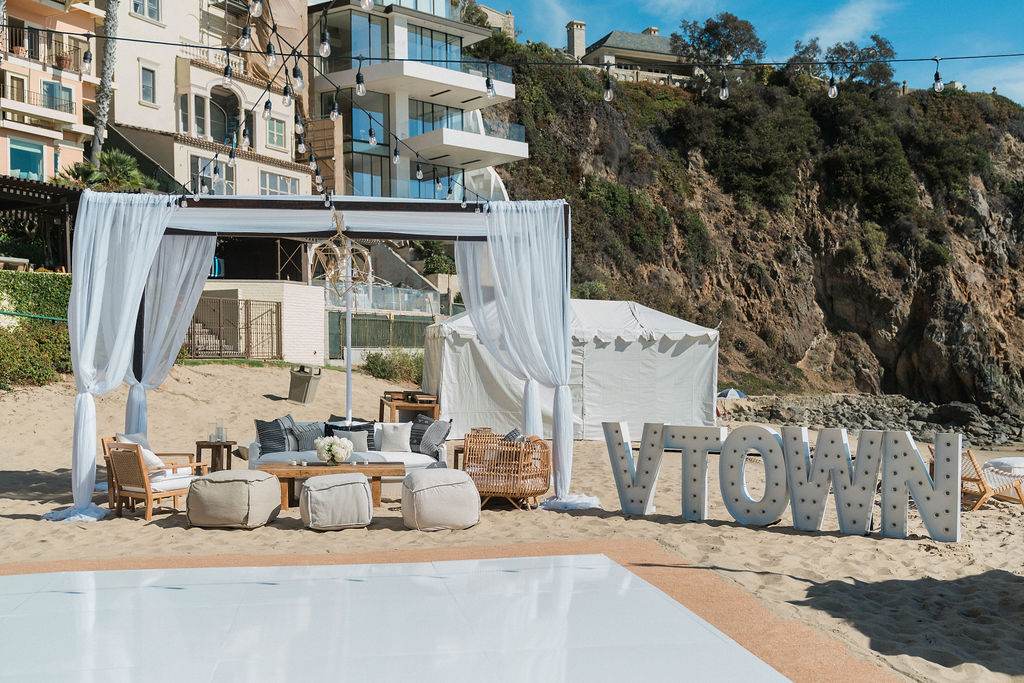 The guests trickled in and finally the scene was set and ready for the birthday girl's arrival…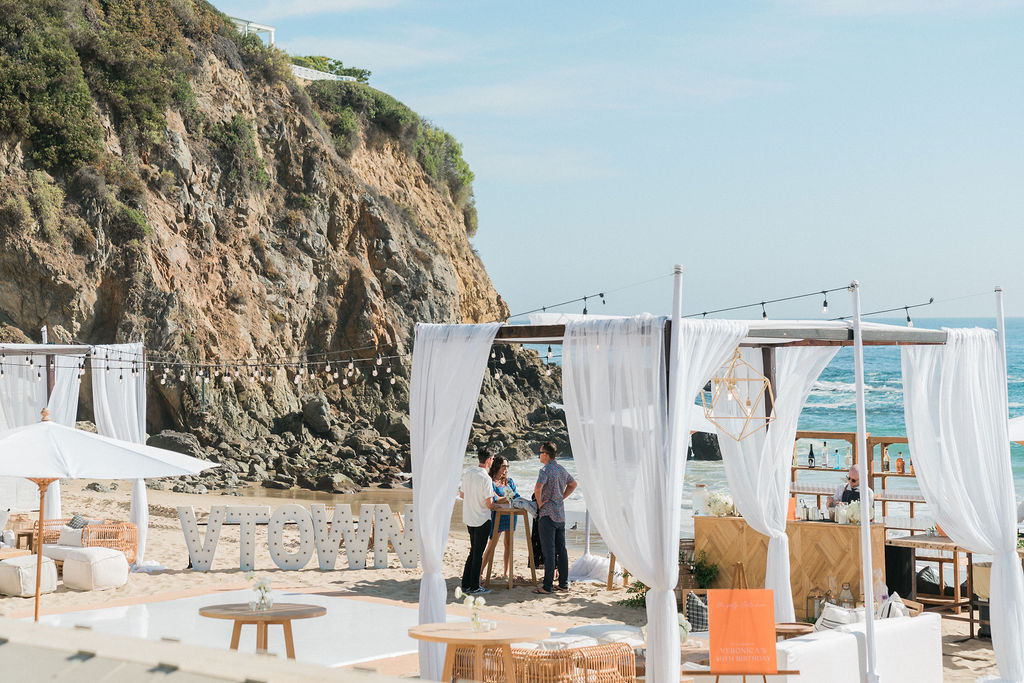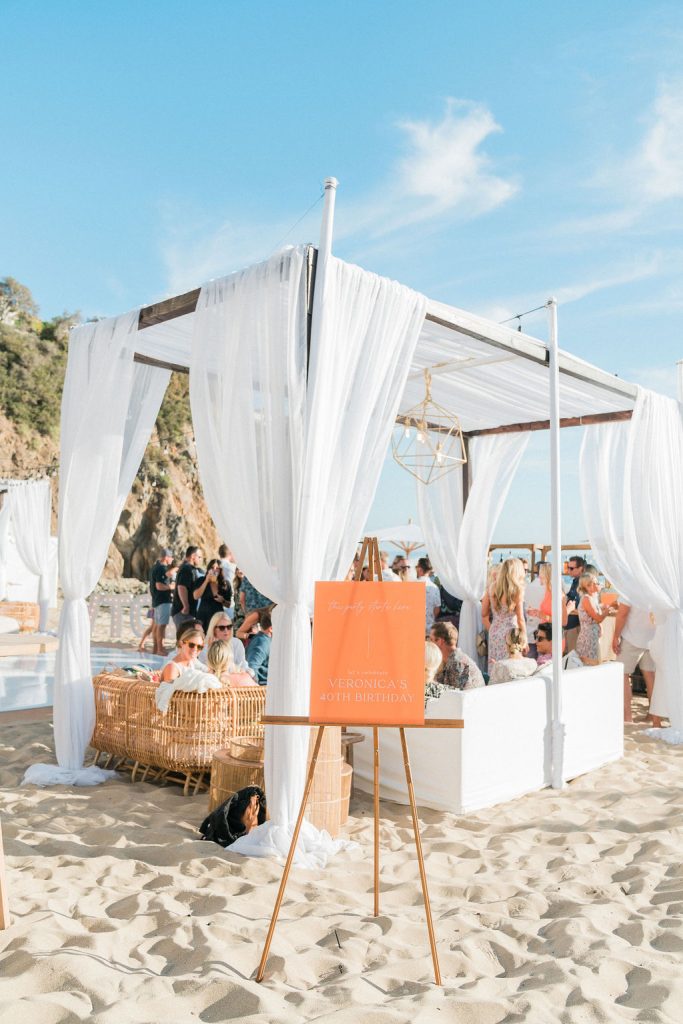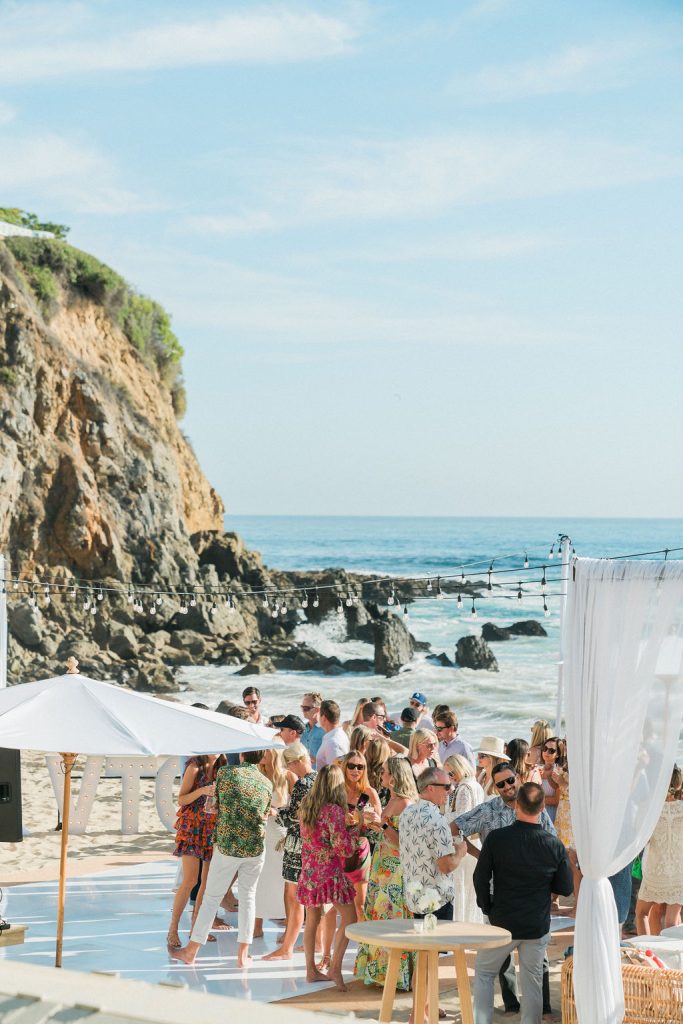 The DJ was ready to get the party started…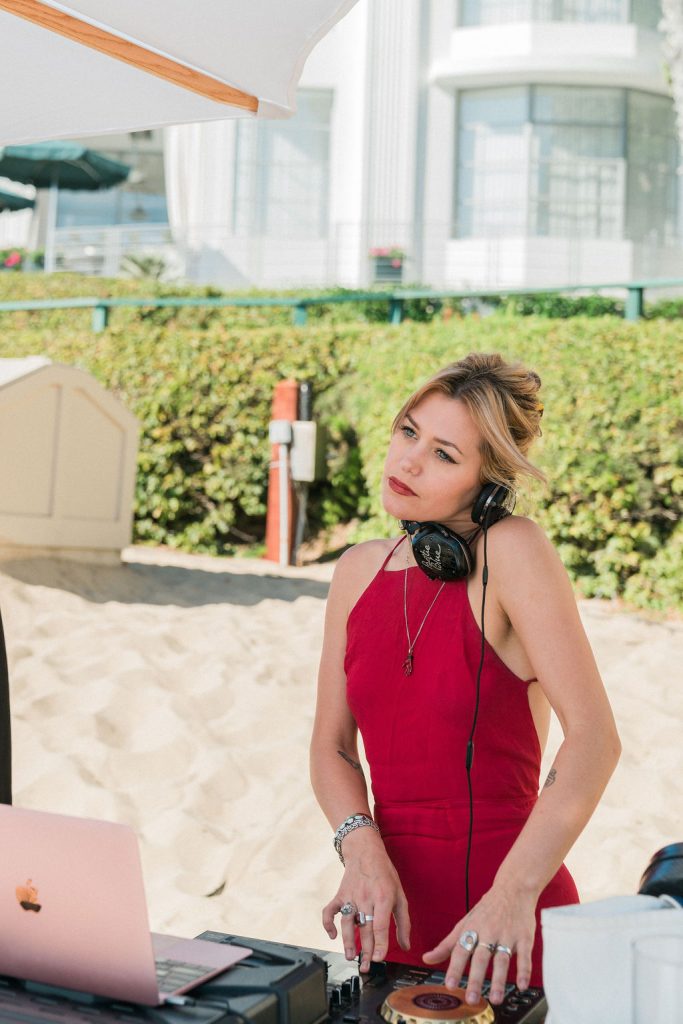 And then Veronica arrived!!! Looking STUNNING!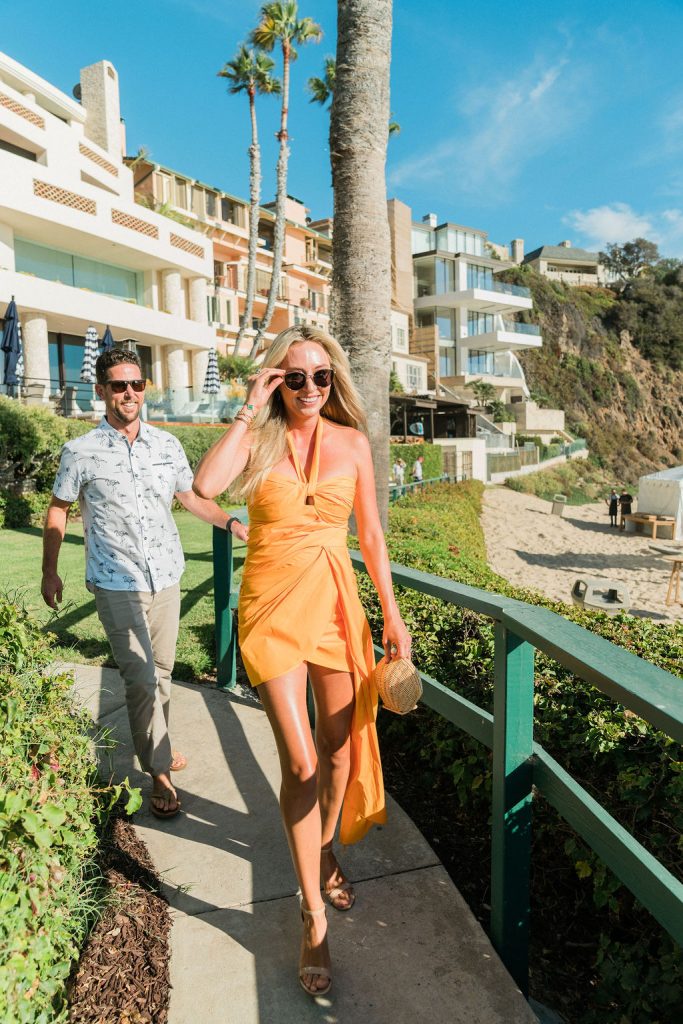 So many gorgeous guests dressed to impress, such a great group!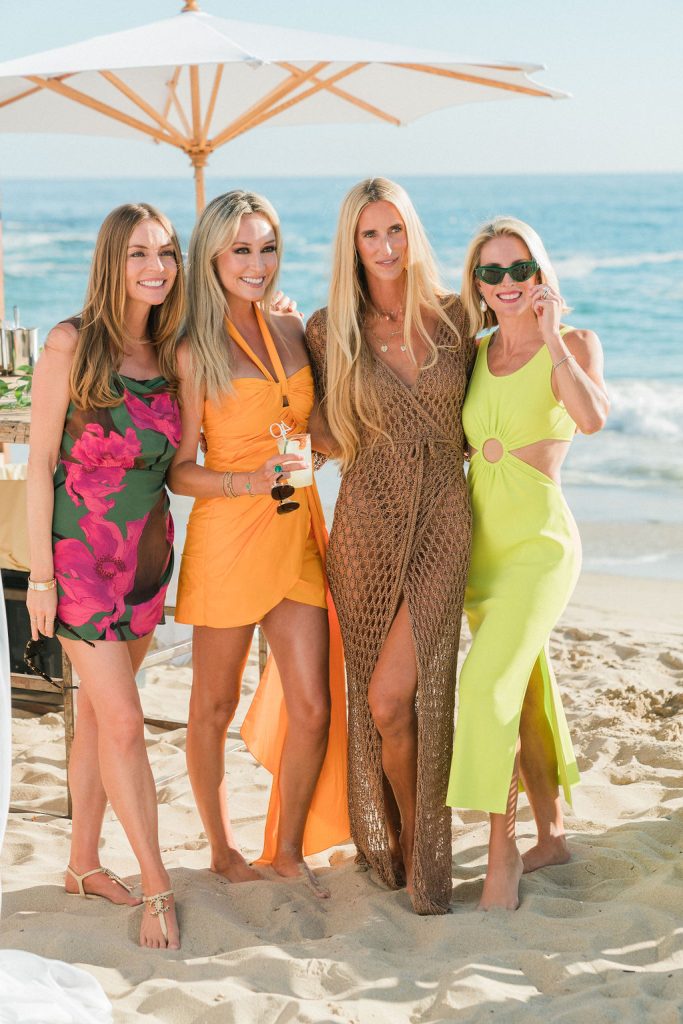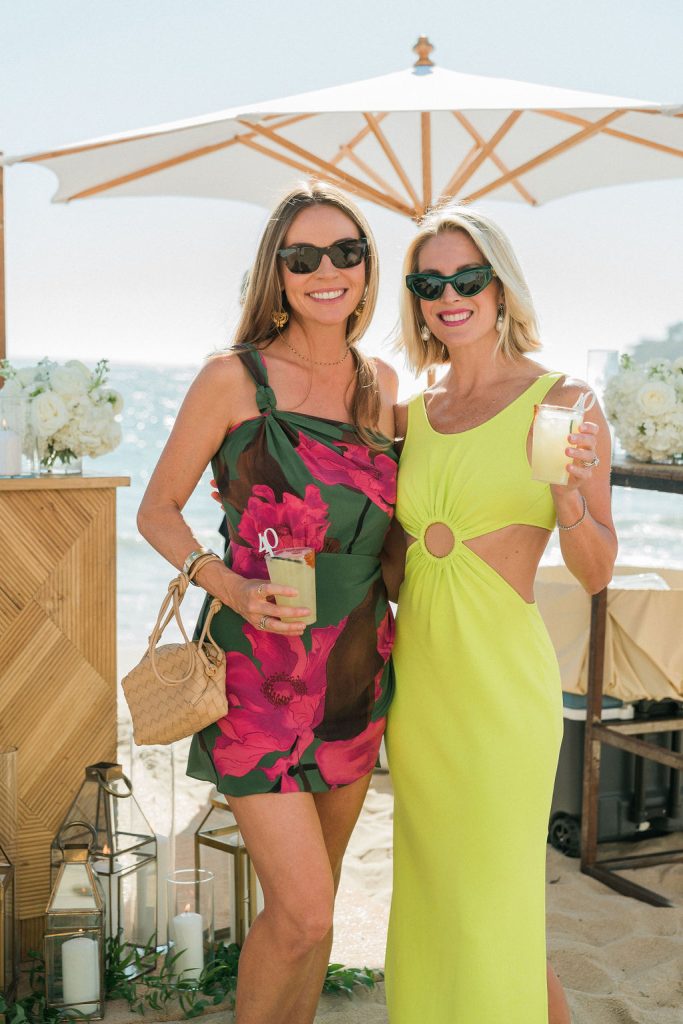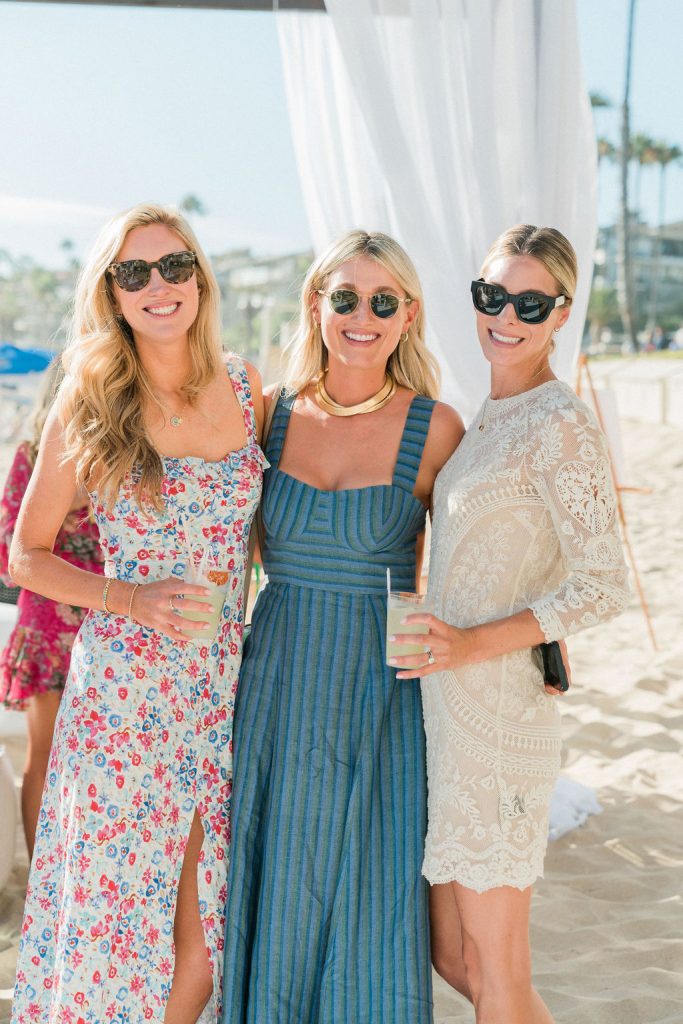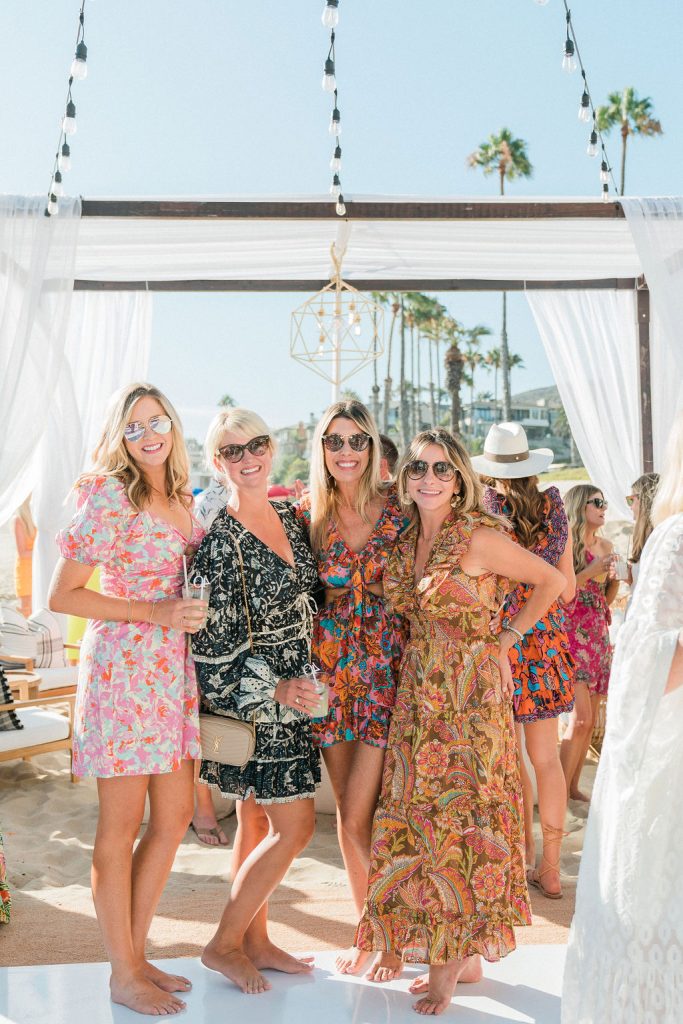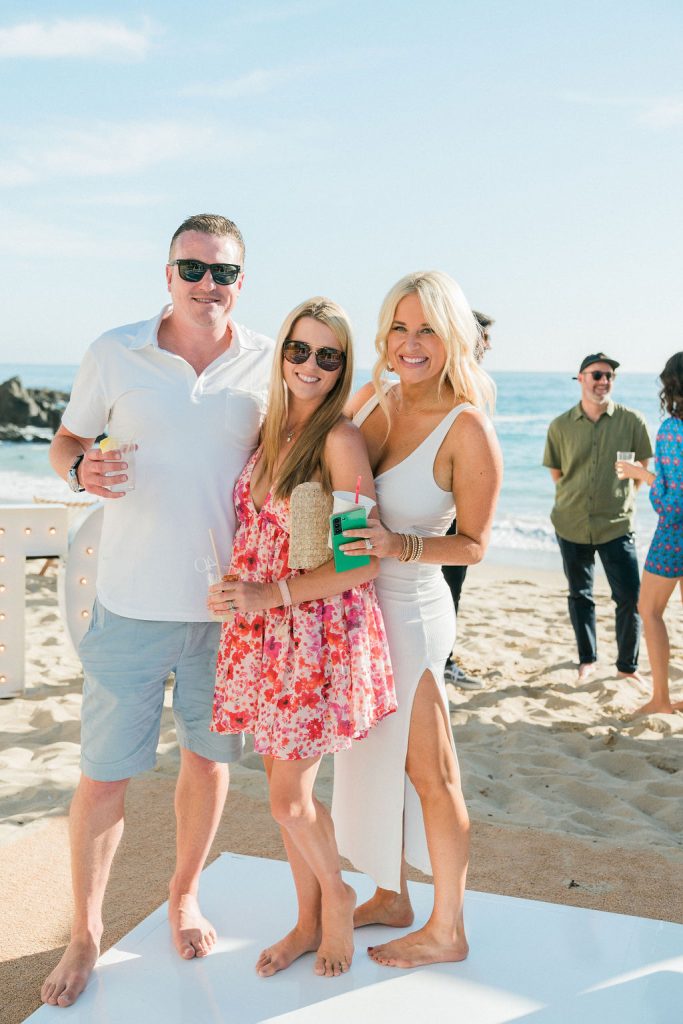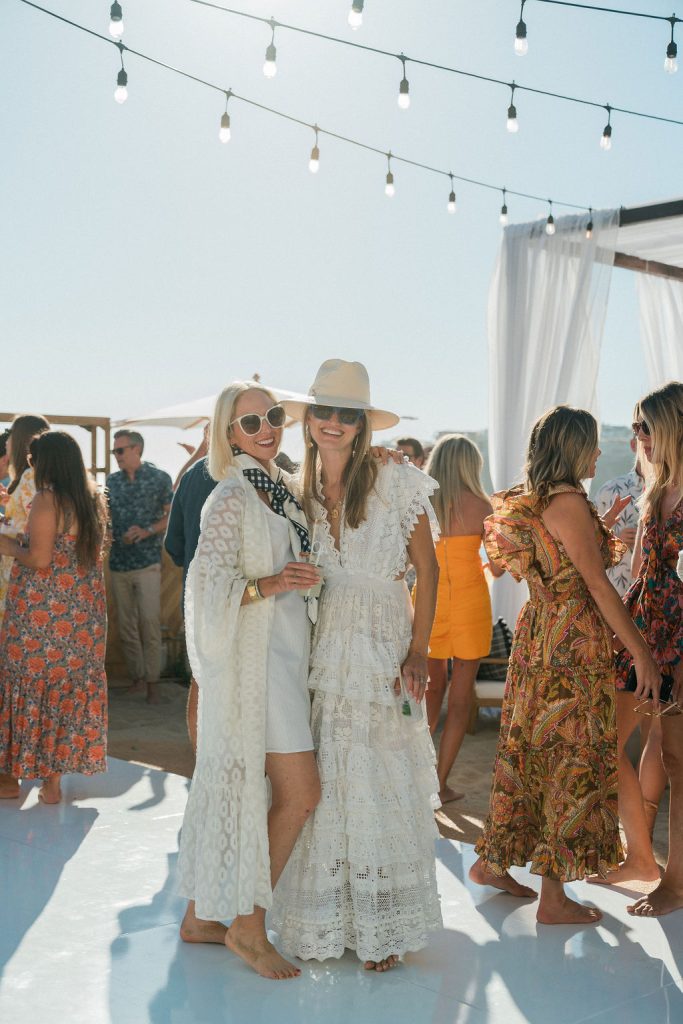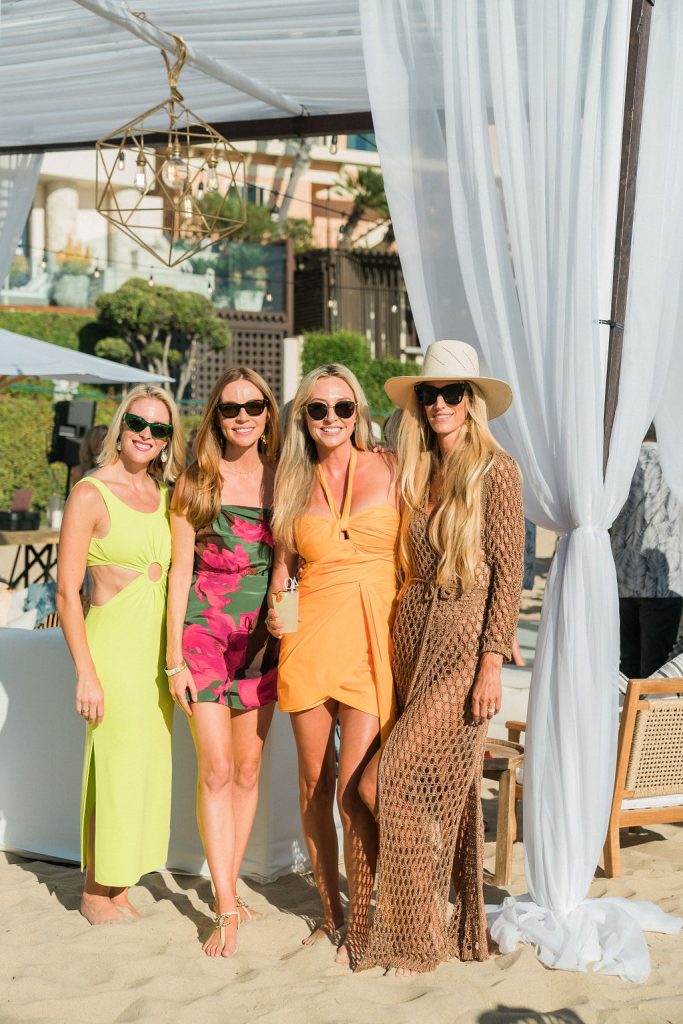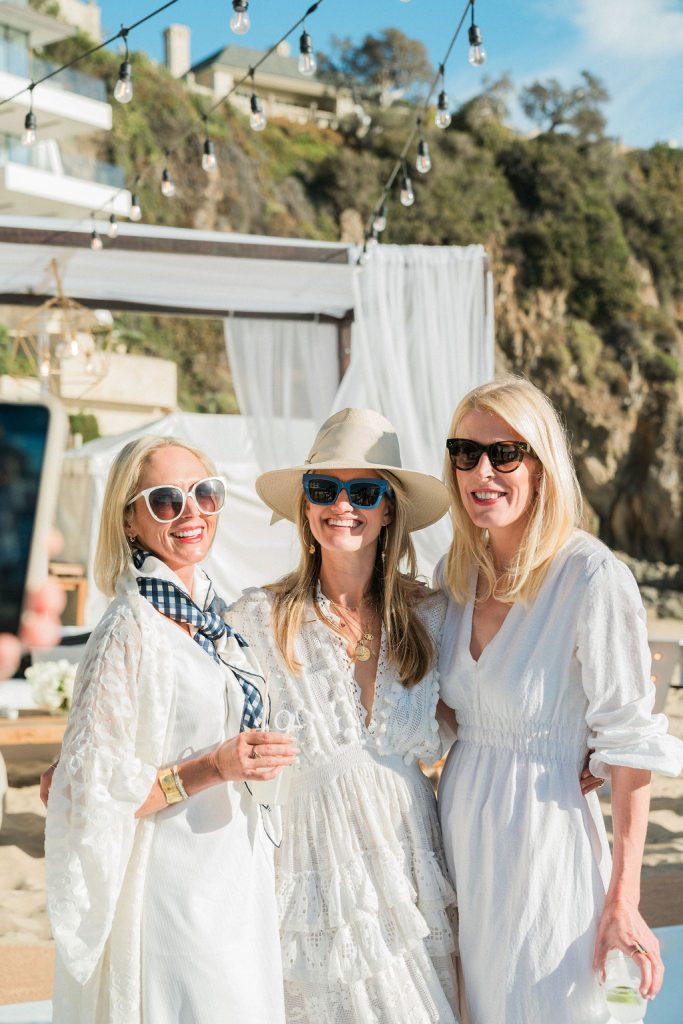 Cheers! And yes to those custom cocktail stirrers by Creative Amme!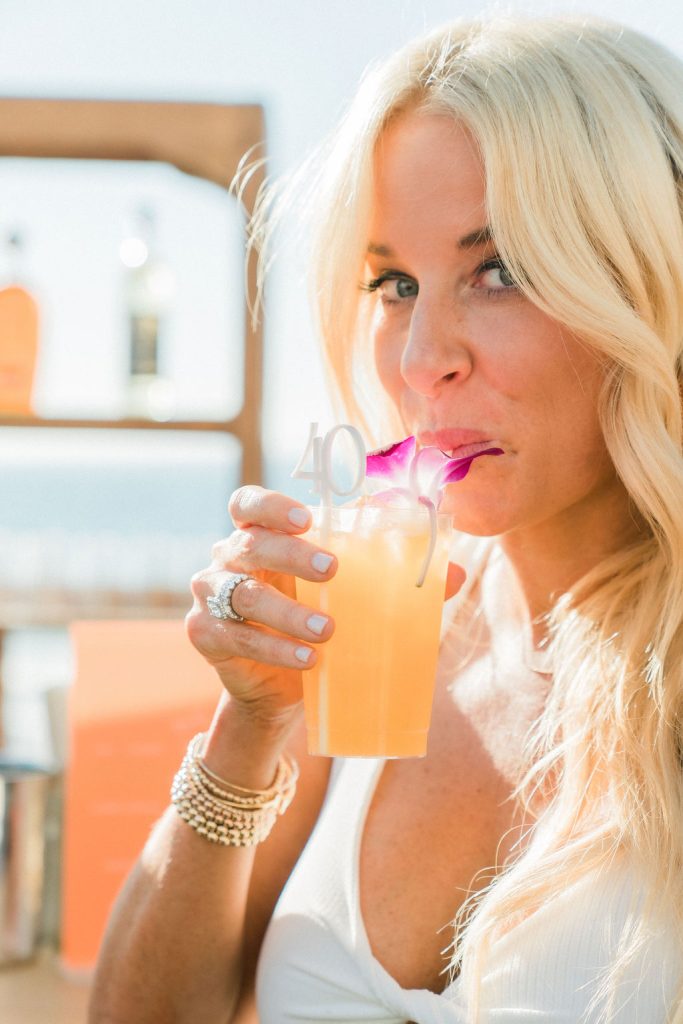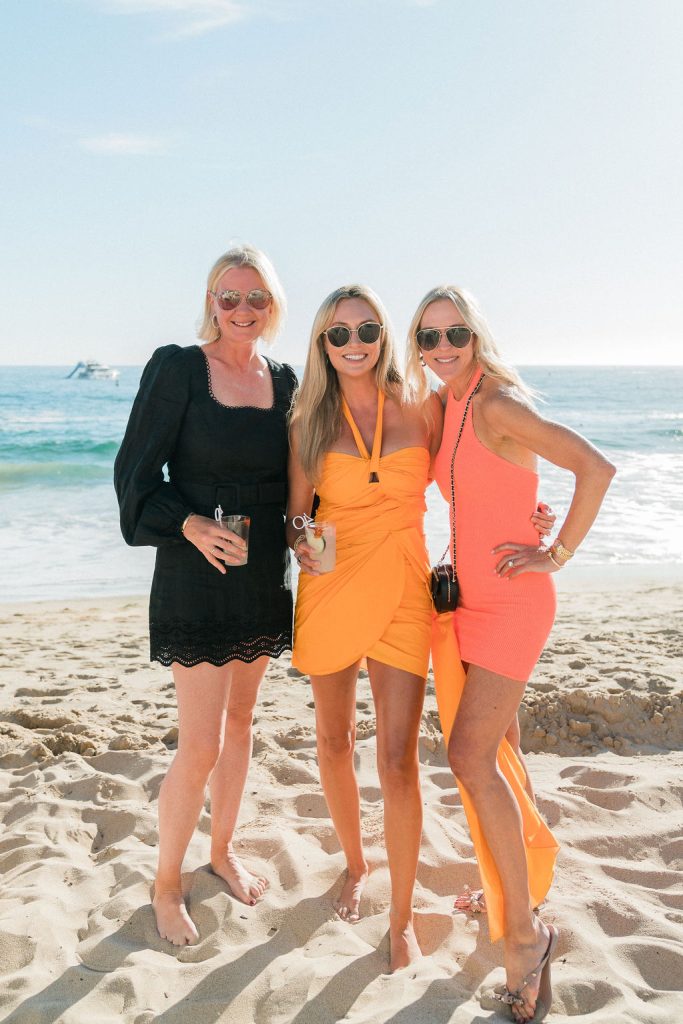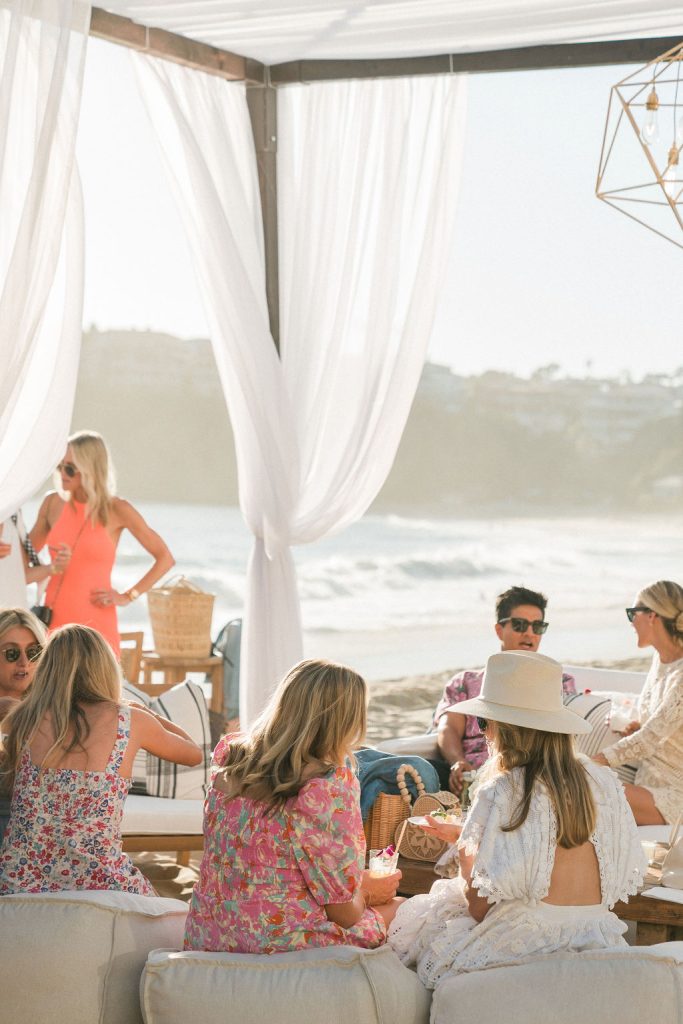 I love that all of these beautiful ladies took a photo!! Now that's a tribe!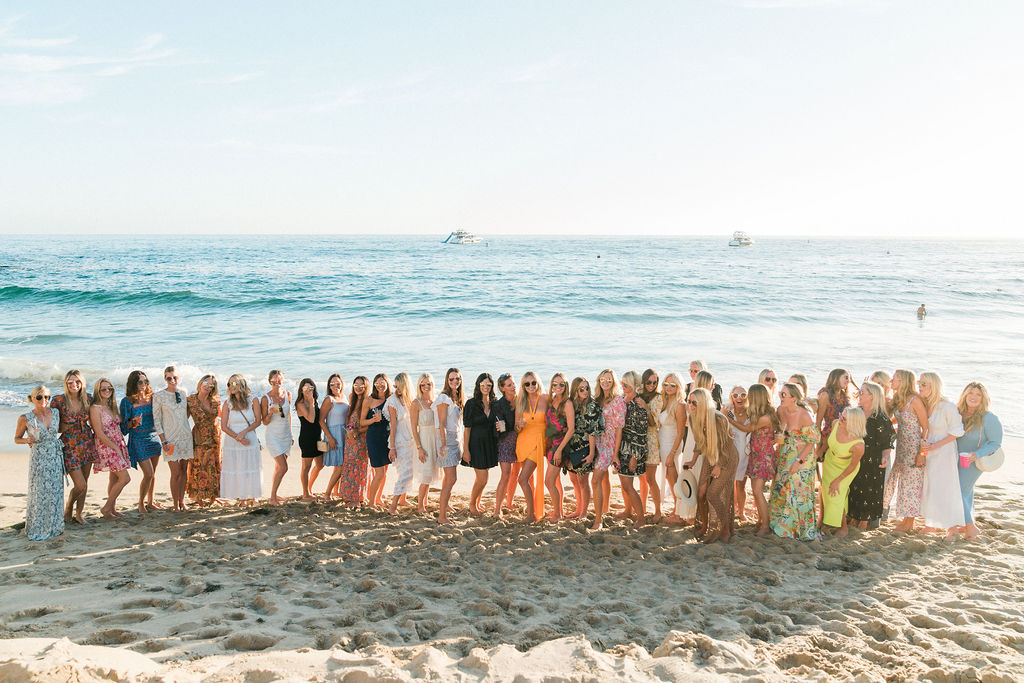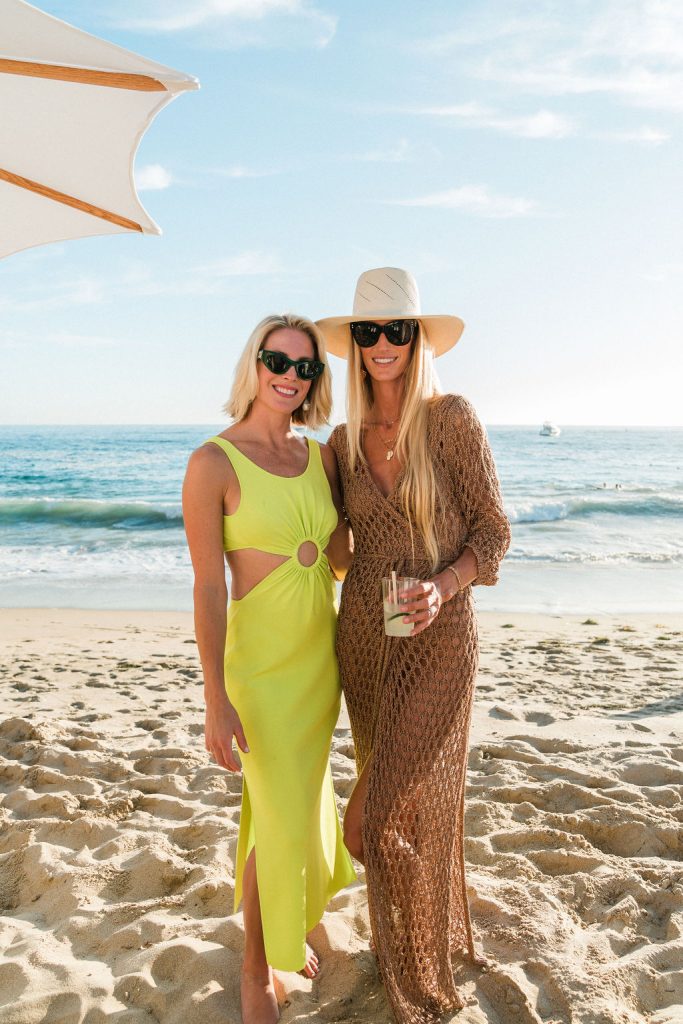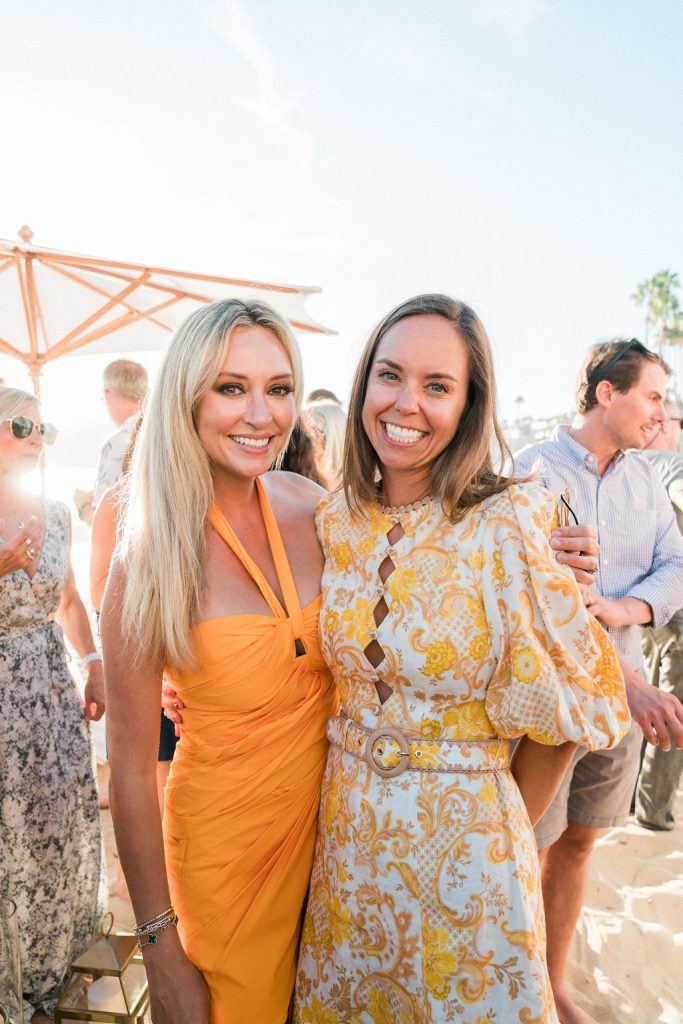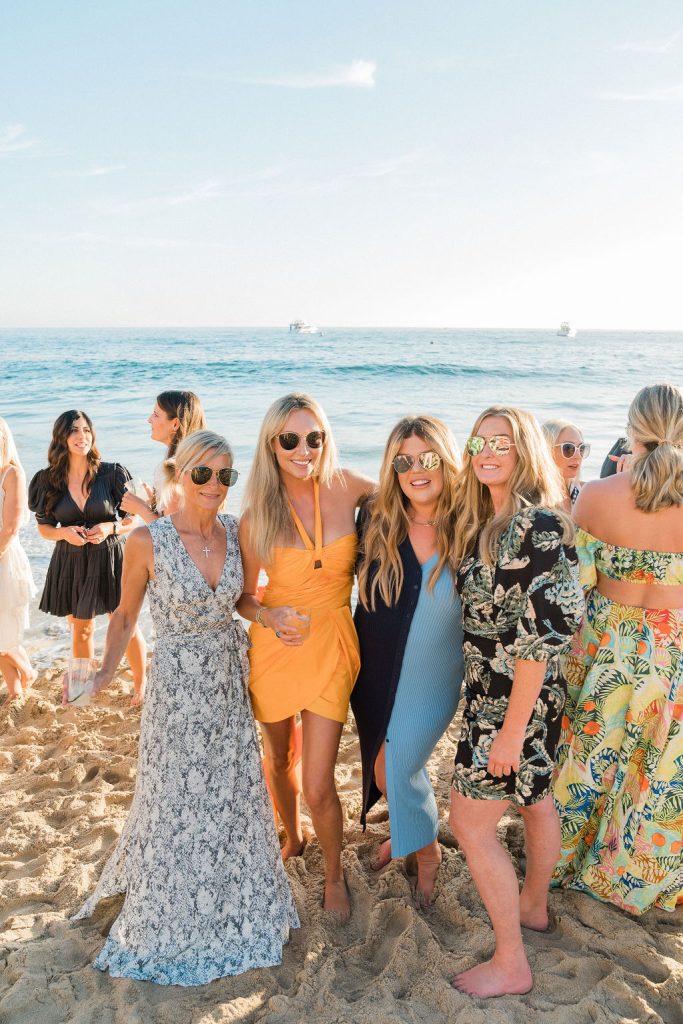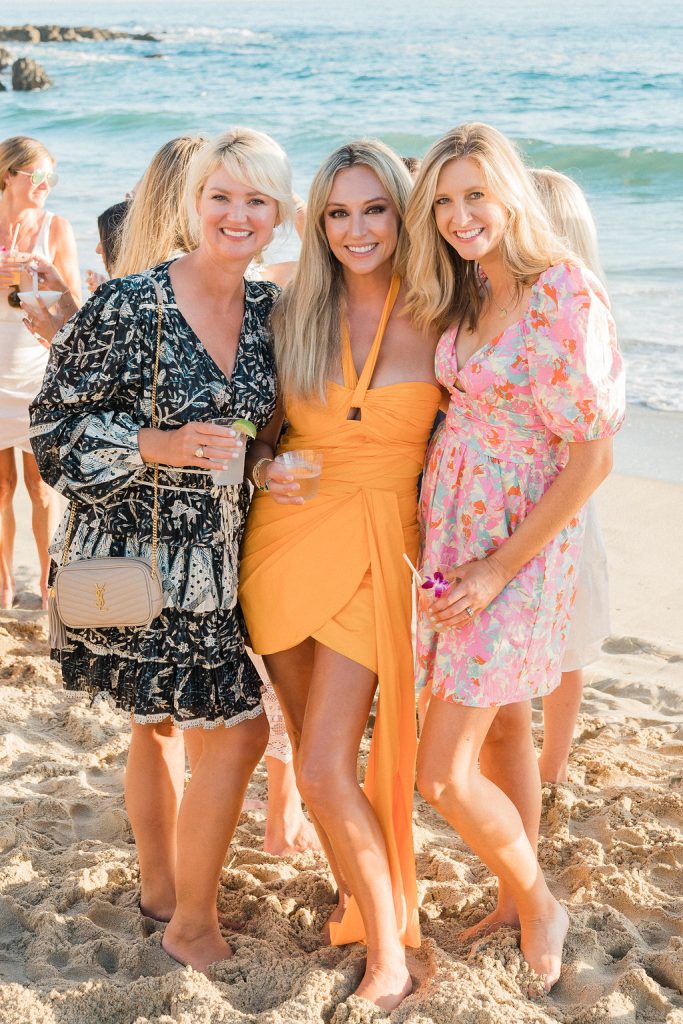 Gotta have a photo op with V-Town!!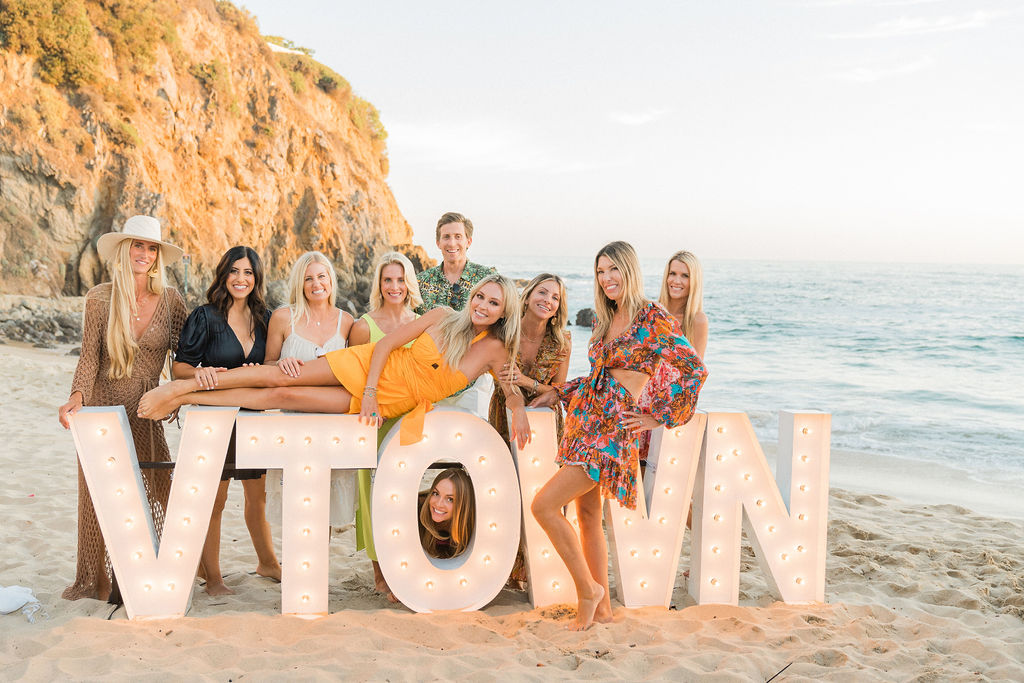 And there's the man that planned it all! Such a great hubby!!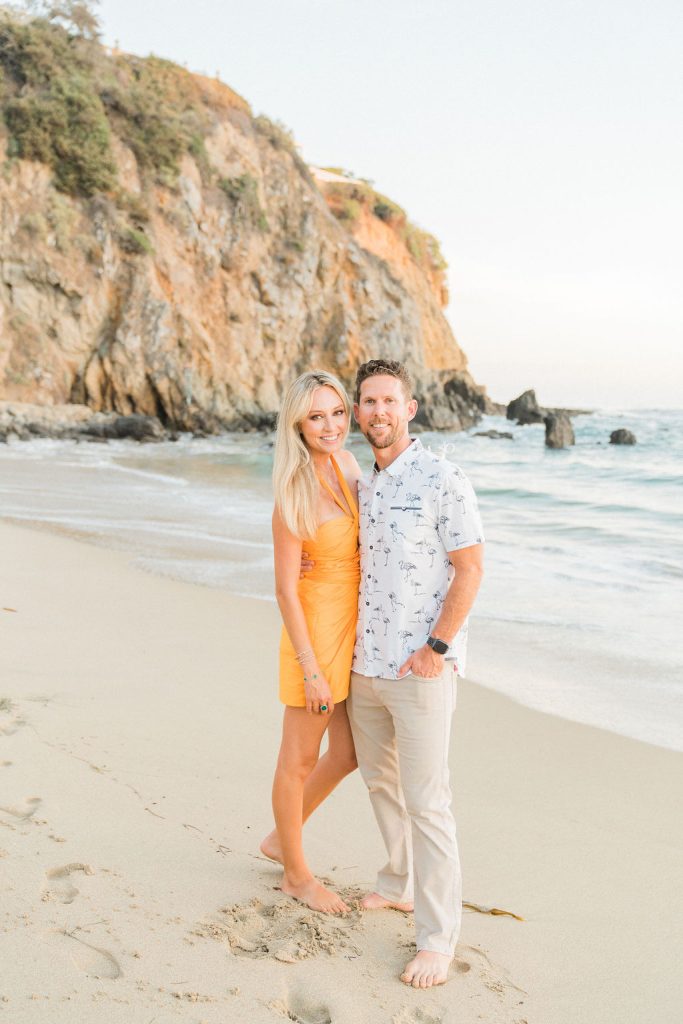 Stafford Prime was on hand to serve the most delicious and beautiful food to all of the guests. He never ever disappoints!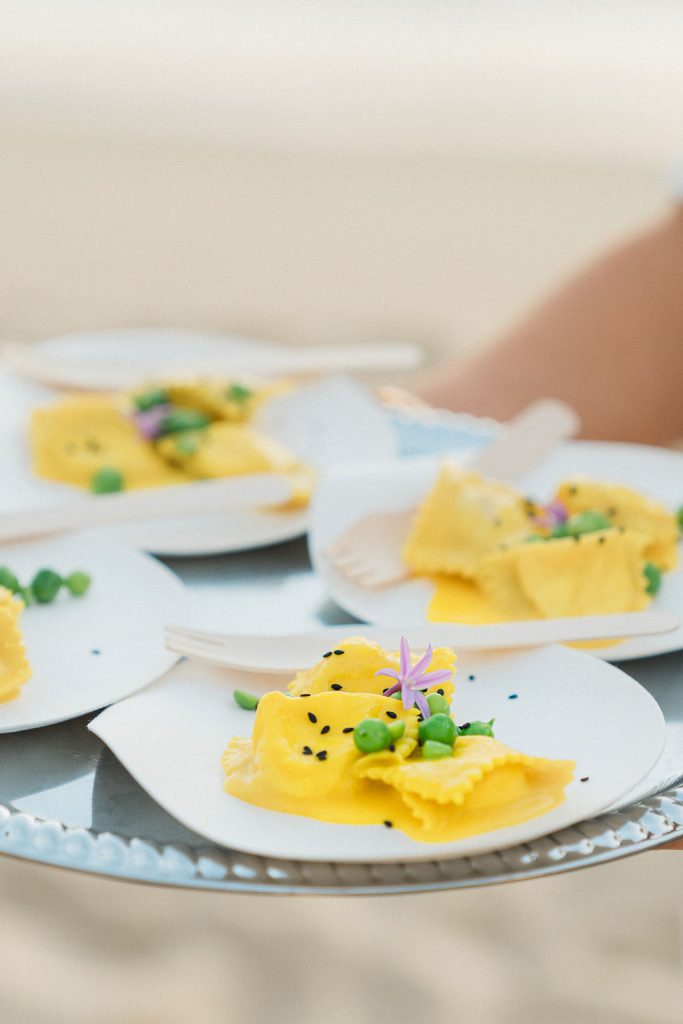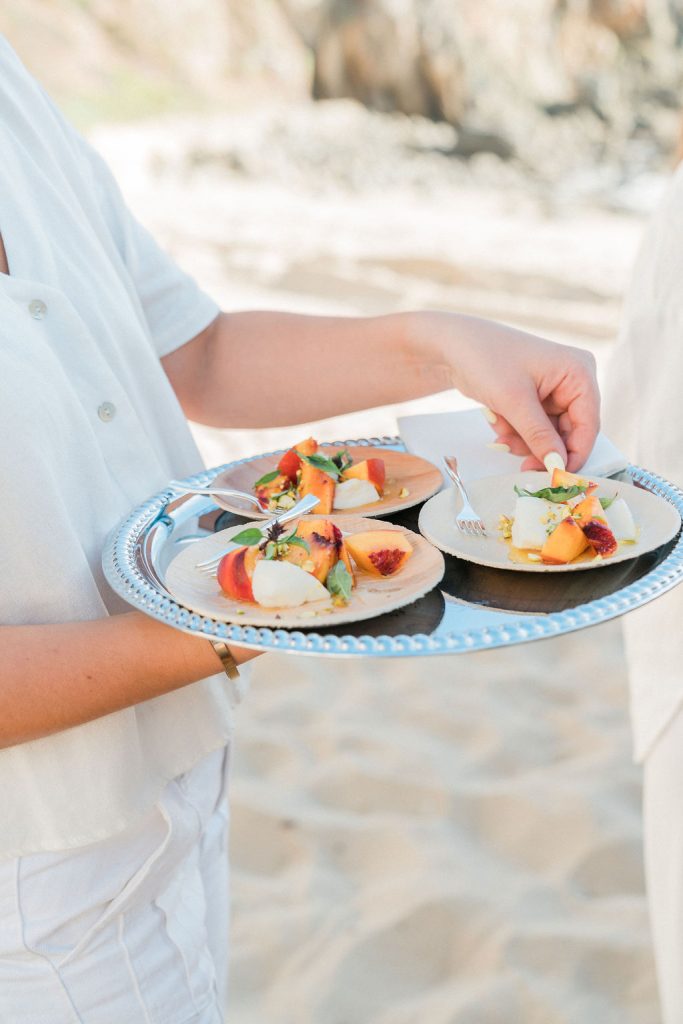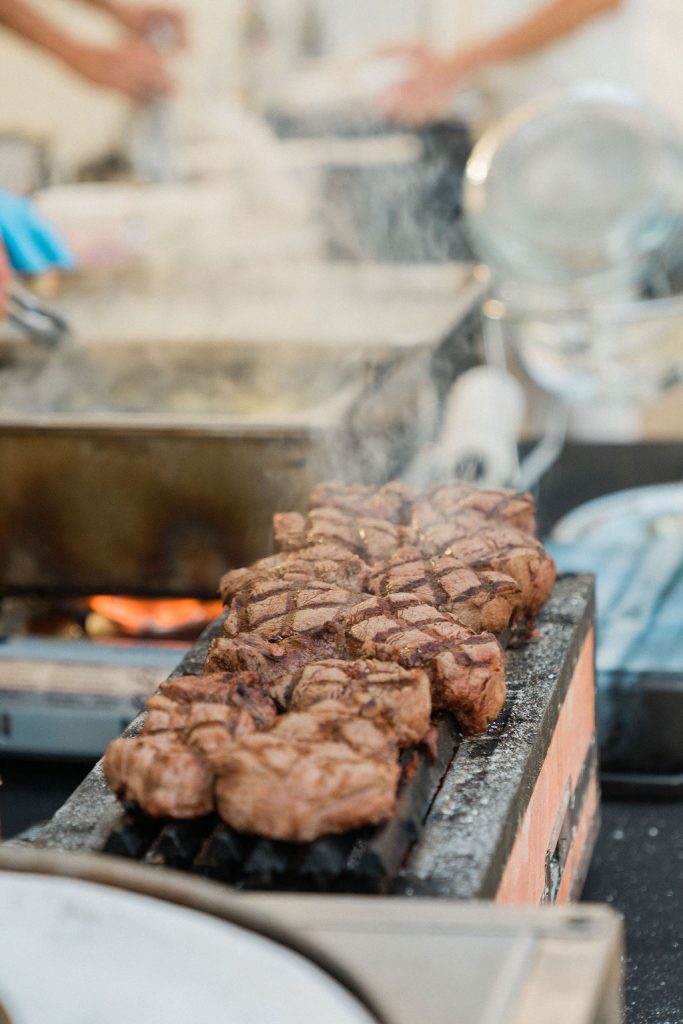 Now to get everyone together!!! Group photo!!!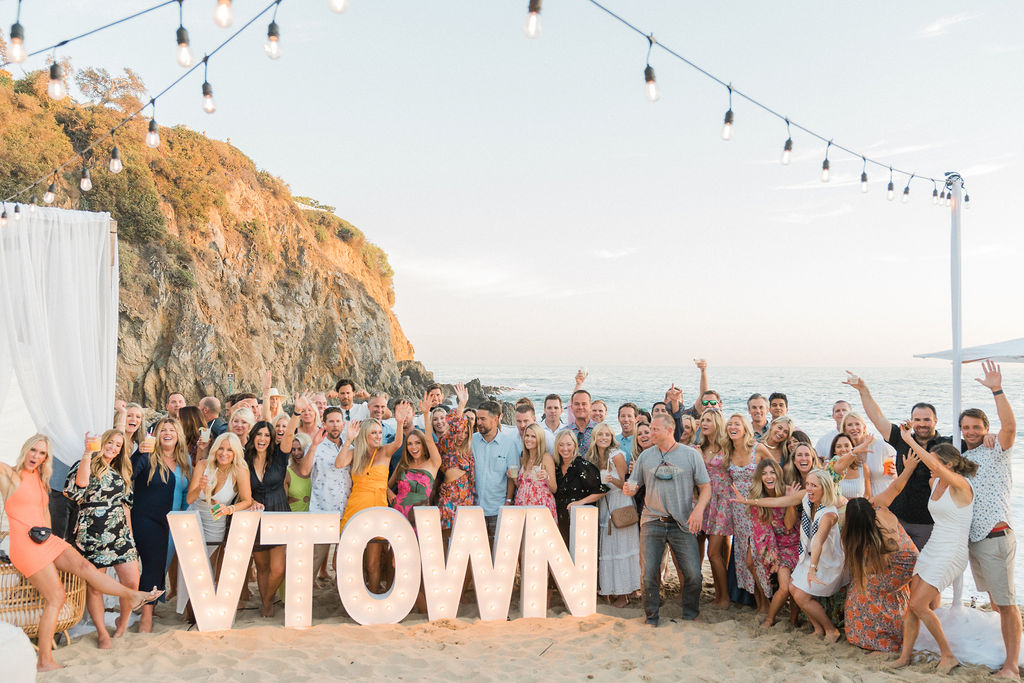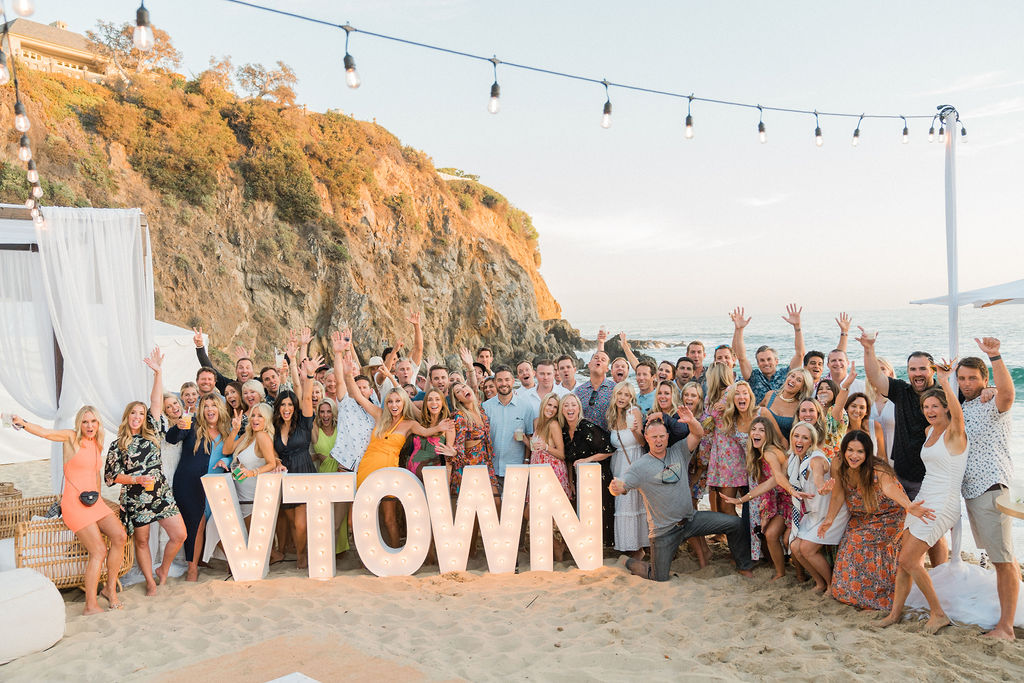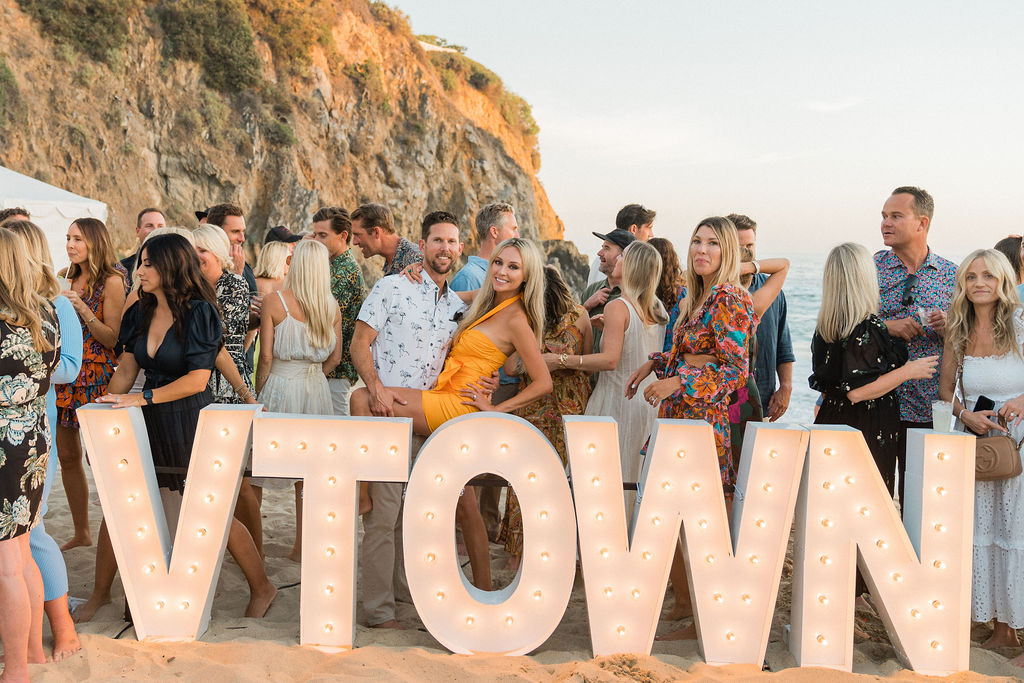 I'll end with this last photo but trust me when I say, these folks had FUN! Haha! Lots of great photos of the party that we will let the hosts have for themselves – but let's just say a lot of people ended up in the ocean! Haha! Love a good party!!
Happy Birthday Veronica!
xx
Jacquelyn