This party today is all summer, all the way!!  Do your kids ever ask for a themed party and want ALL the licensed (not so cute, kind of cheesy) stuff?!  Well if you're breathing and you're a parent, I'm sure you said yes!!  Our own Leah wrote a post about this struggle with her little Edie a few years back.  Well today we are sharing one of those themed parties, but done the Beijos way!!  Just to show, you can take one of those themes and do it well!!
Moana is a pretty popular movie, you may have heard of it…  Well, most little girls dream of a Disney party, and you can definitely give them a stylish one!  It's all about balance – do some small touches from the movie or theme your child wants balanced out with good style!  Now everyone is happy and you don't feel like that asshole parent who didn't give your child the party they actually wanted.
I styled this Moana pool party and invited some of my favorite little ladies to join in on the fun.  With the pretty Tropicale Collection from Daydream Society, you can't go wrong!!  The print is adorable and the colors are so fun to play with!!  You definitely DON'T need Moana plates, haha, you've got these cute tropical ones right here!!  Just add some pretty Moana touches and take it from there… Keep scrolling to see all the cuteness!
Photos by Corrie Lynn Photo
Also featured on 100LayerCakelet today!!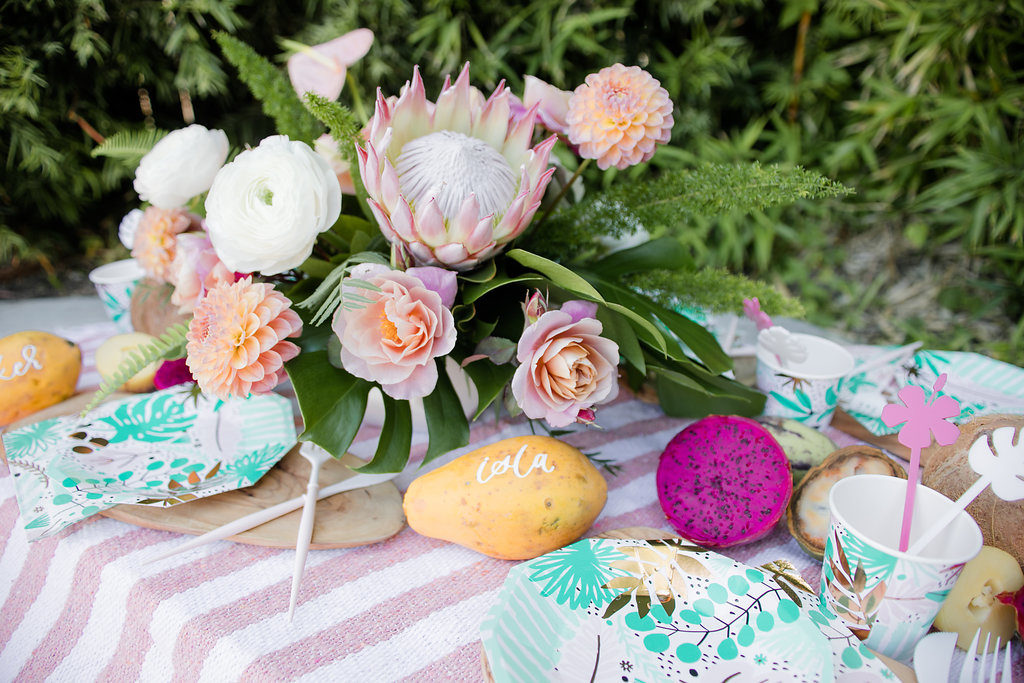 For an invite I asked the adorable Kaitlyn who owns Mayumi-ko, a rad print shop based out of Long Beach!  We used one of my favorite prints of hers as the invite and added some Moana wording… A little bit tropical and a great nod to one of the best soundtracks EVER!!!  Don't act like you didn't sing every song in the car without your kids!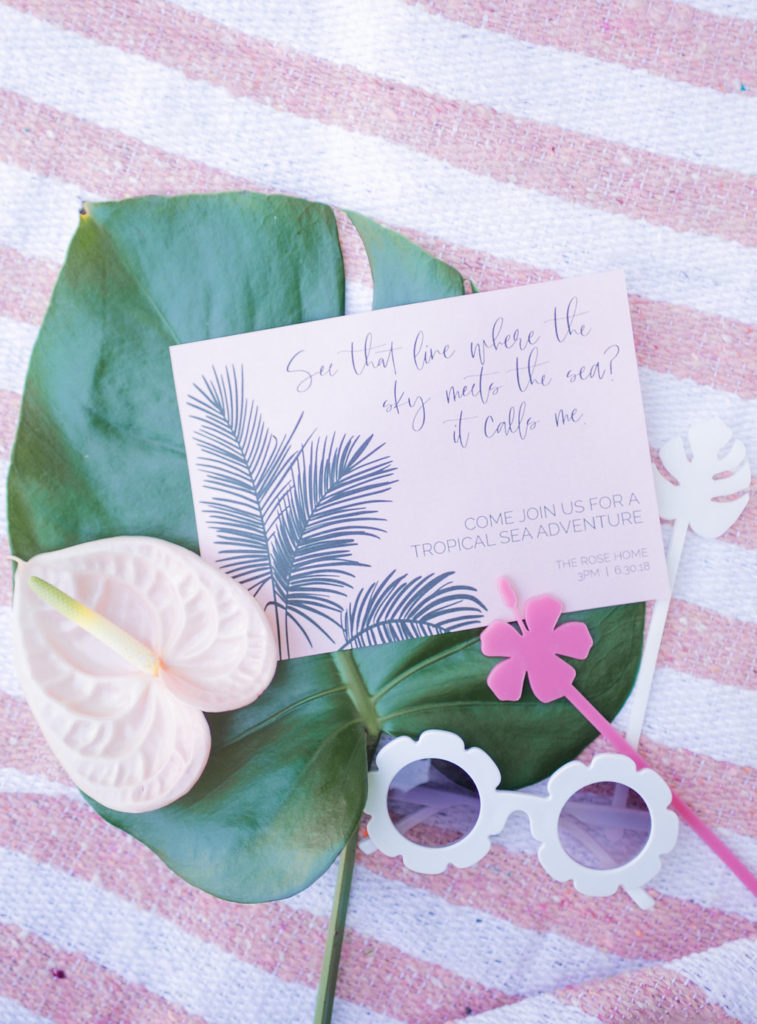 For the table we laid out this amazing new Byron blanket from Gunn & Swain, loving the pale pink stripe!!  Tropical pastel florals by MV Florals were set with tons of fresh cute tropical fruit.  Poppy Jack Shop made the cute Moana sign, tropical cocktail stirrers and added calligraphy on papayas for place cards!  Finally, like we said, the table was set with the adorable Tropicale Collection from Daydream Society… Isn't that print just the best?!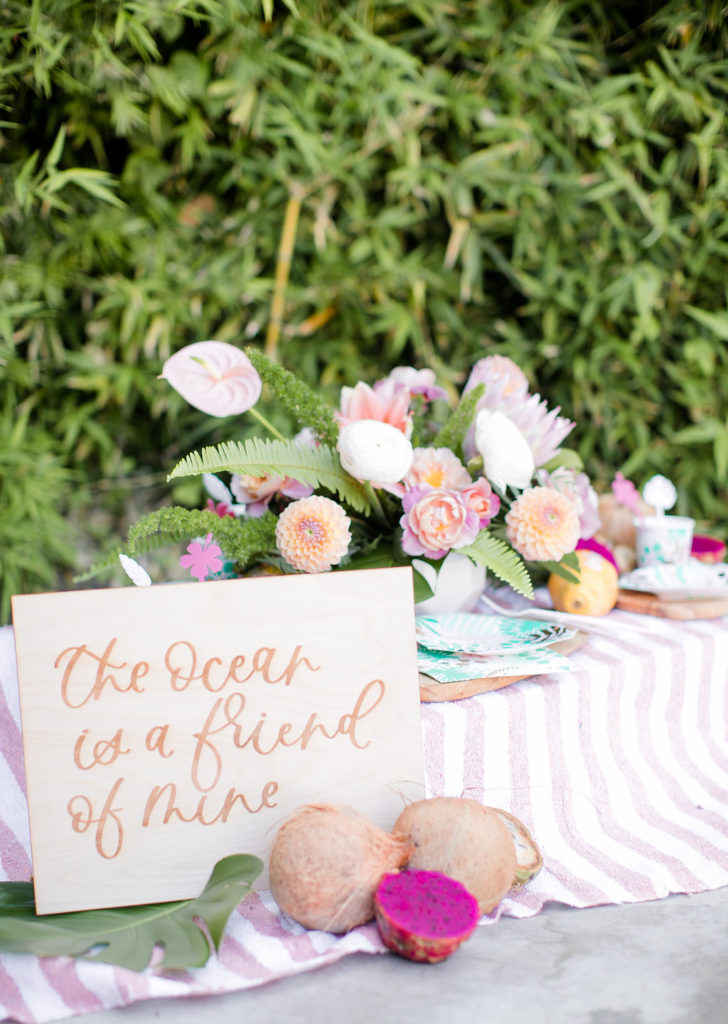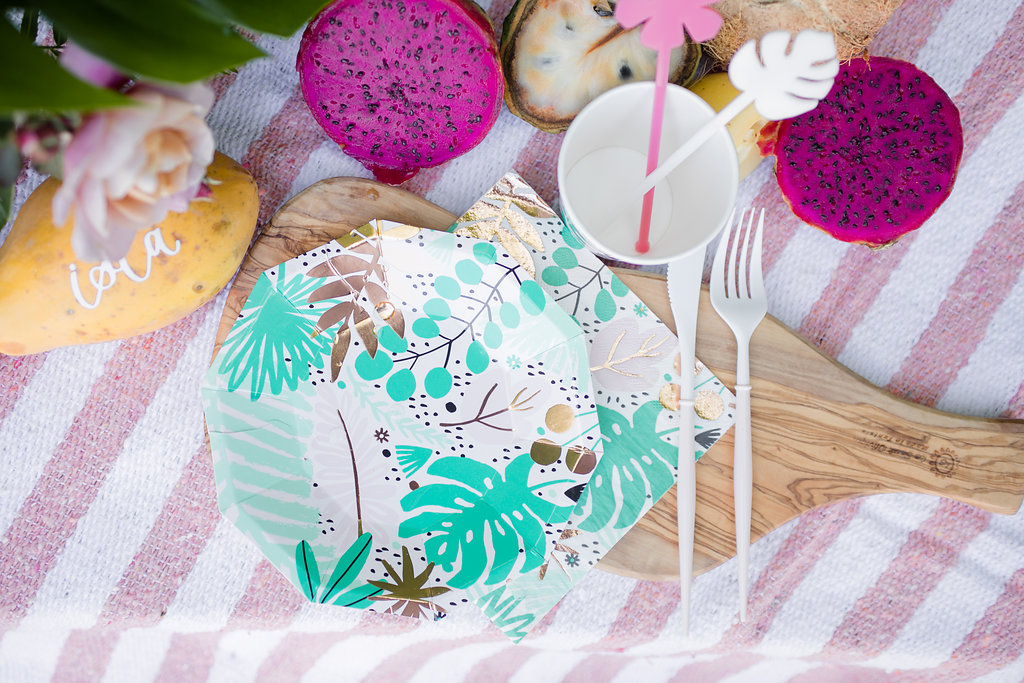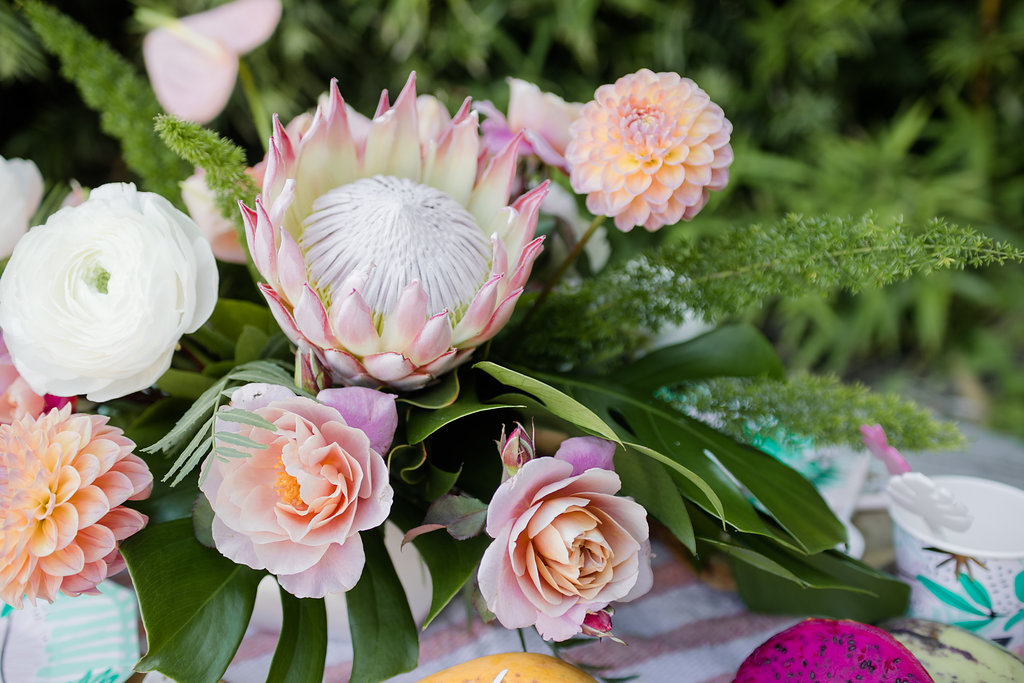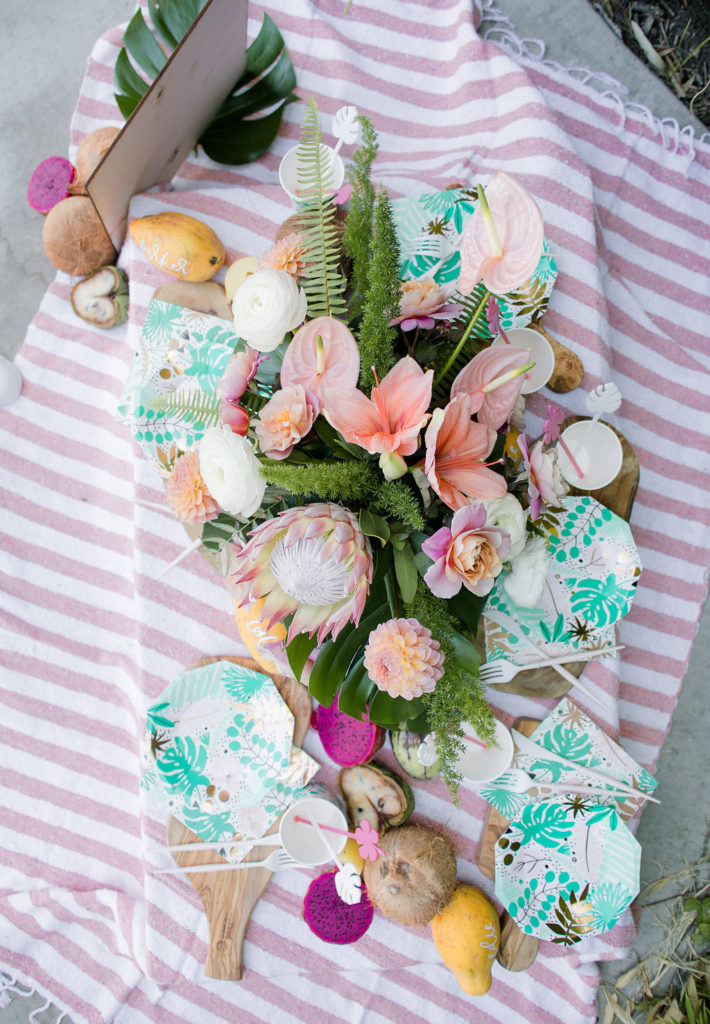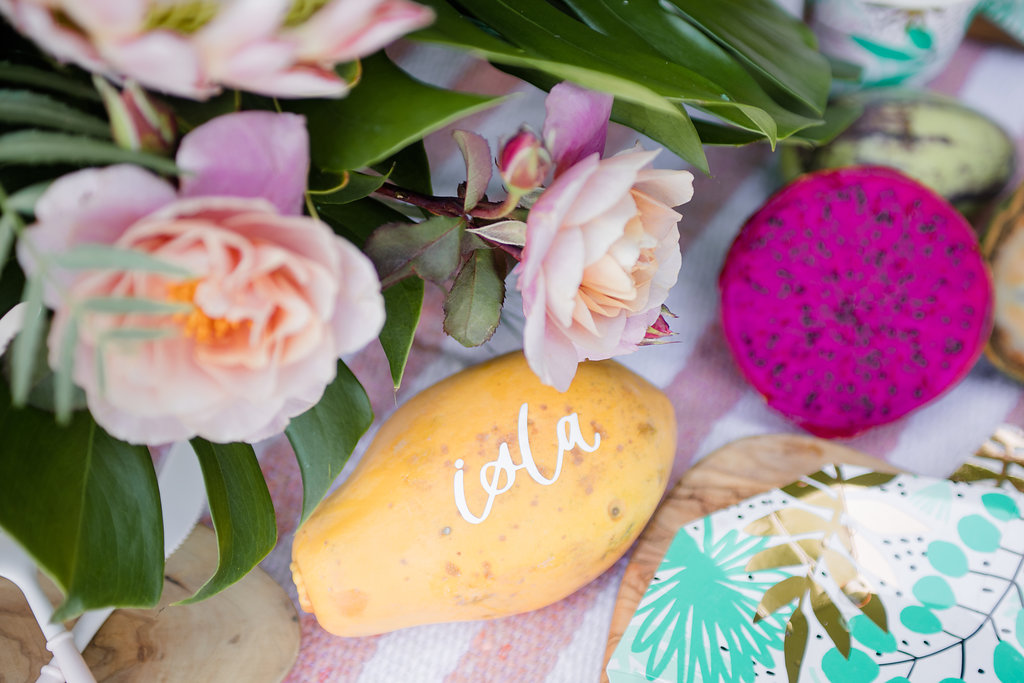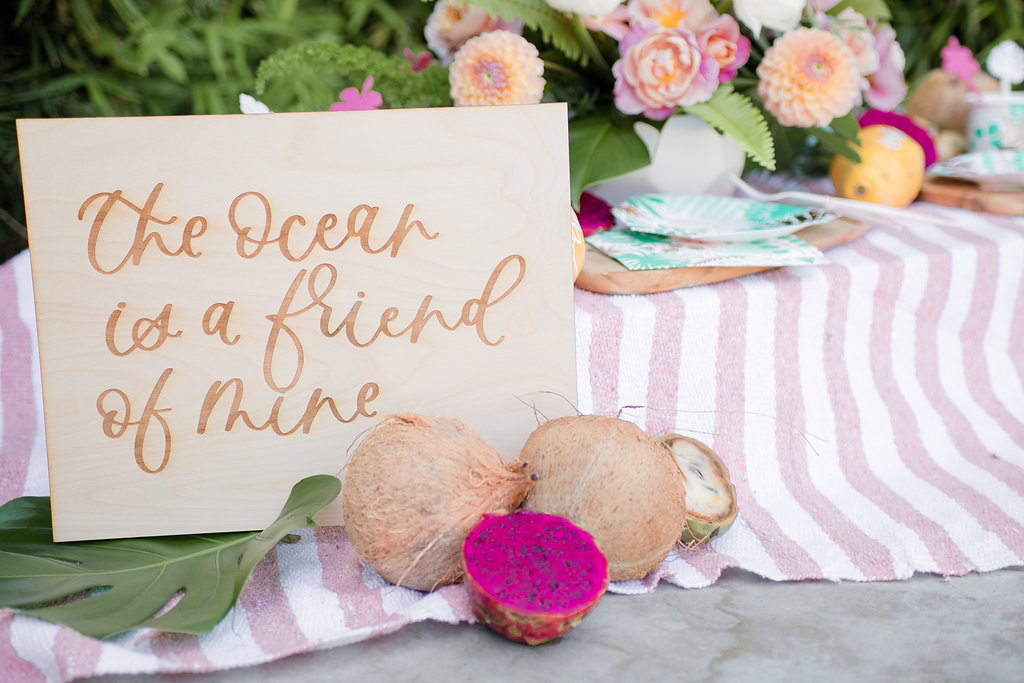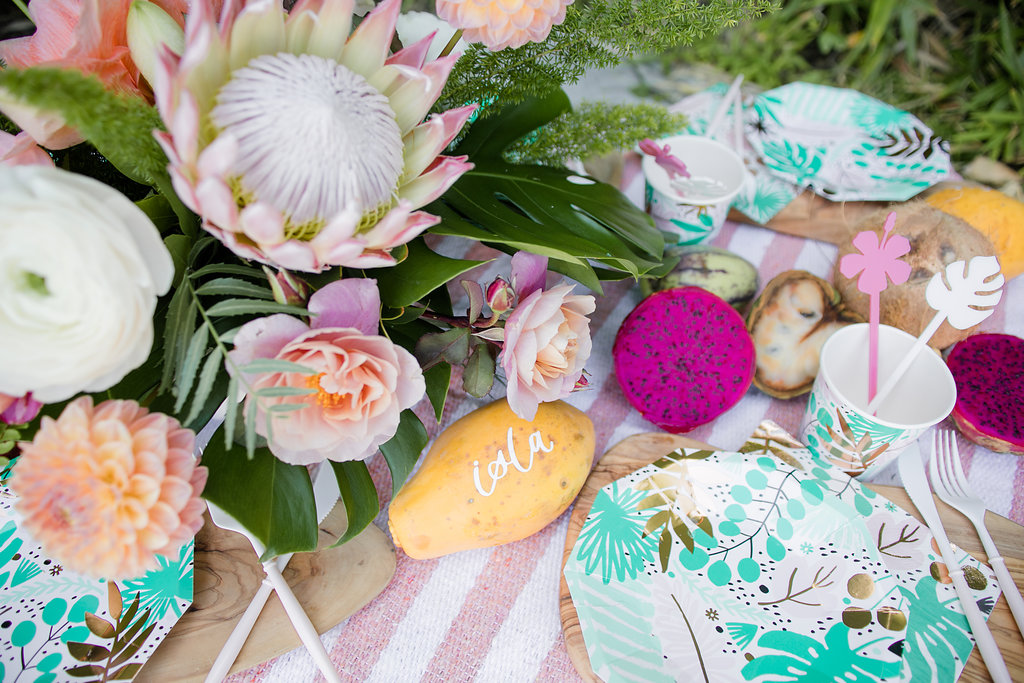 How cute are these babes of summer?!  Love all of their cute suits, and of course their cute poses!!!  Another nod to Moana, each girl had tropical headbands made by MV Florals.  Of course cute sunnies were a must!!!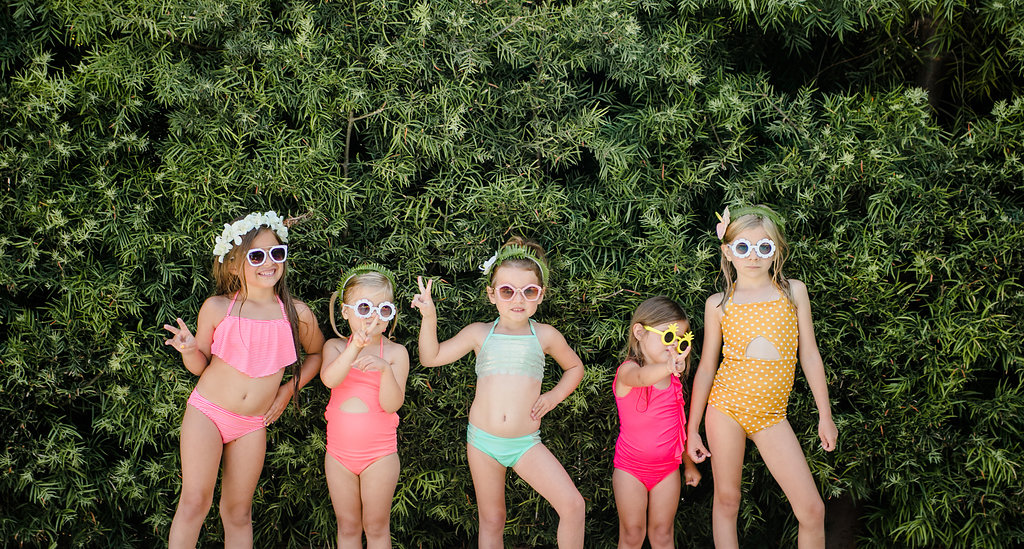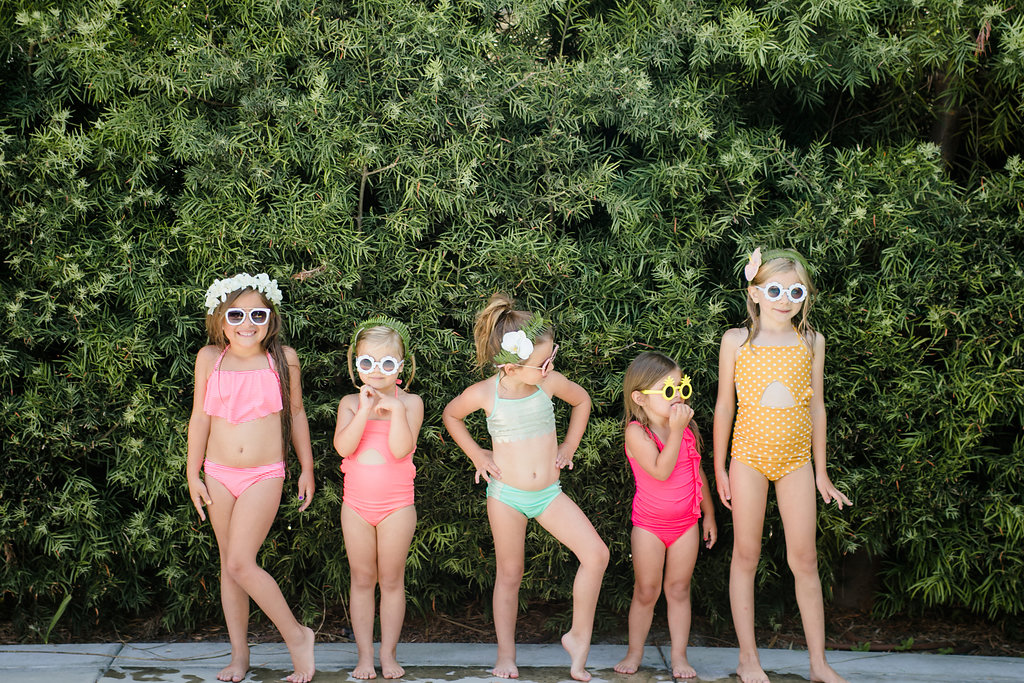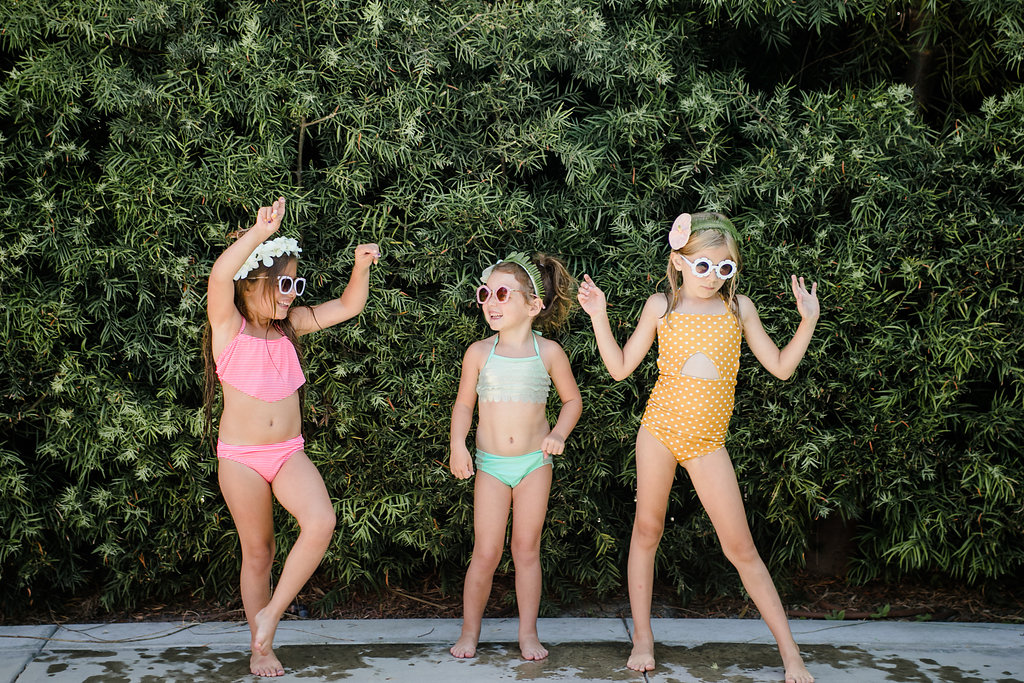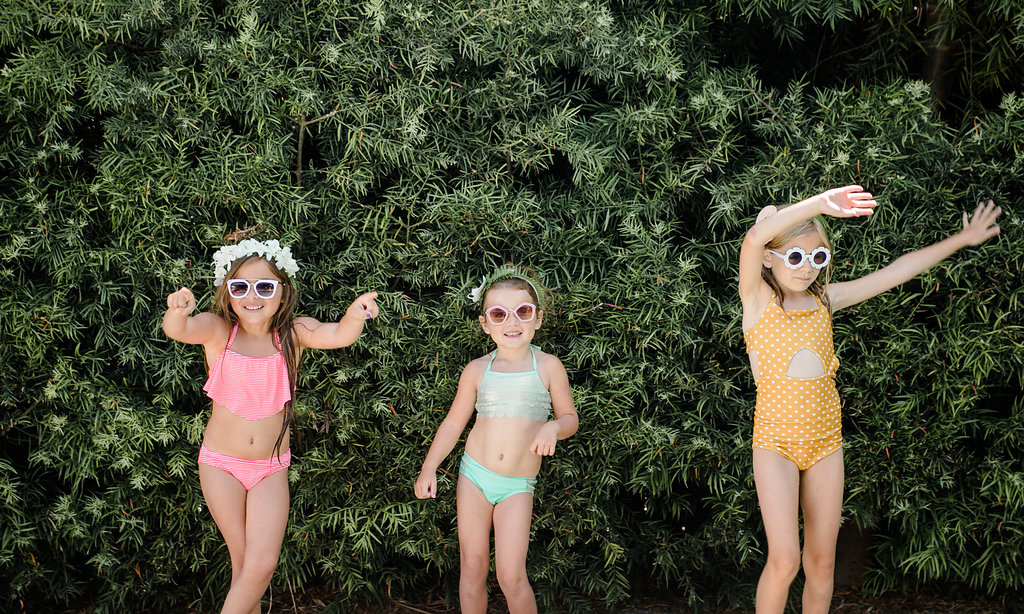 The cute signs by Poppy Jack Shop were everything!!!  This was a favorite for the little ladies!!!  Hei Hei!!!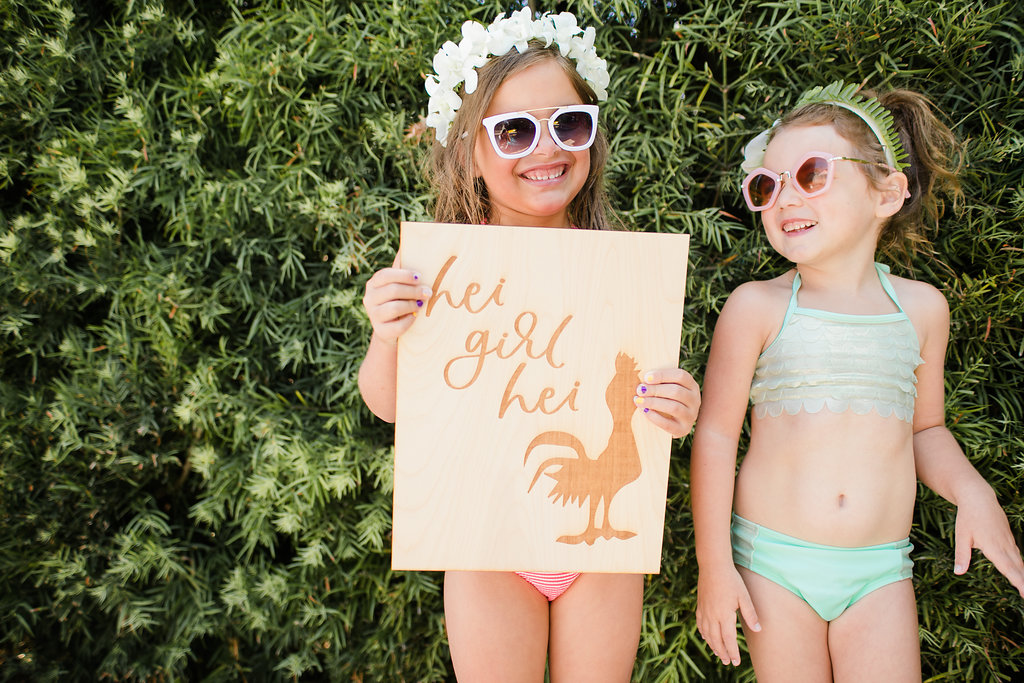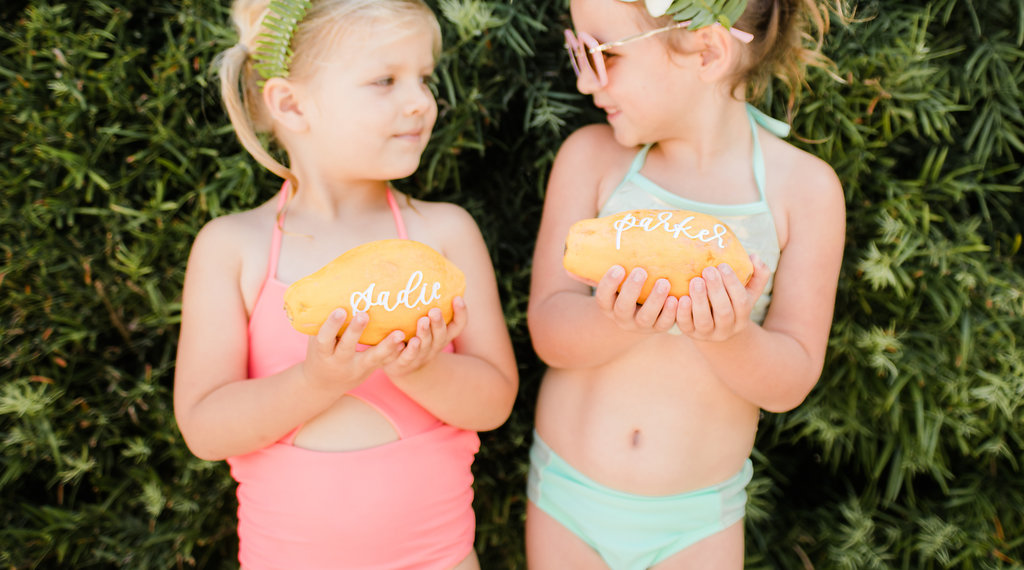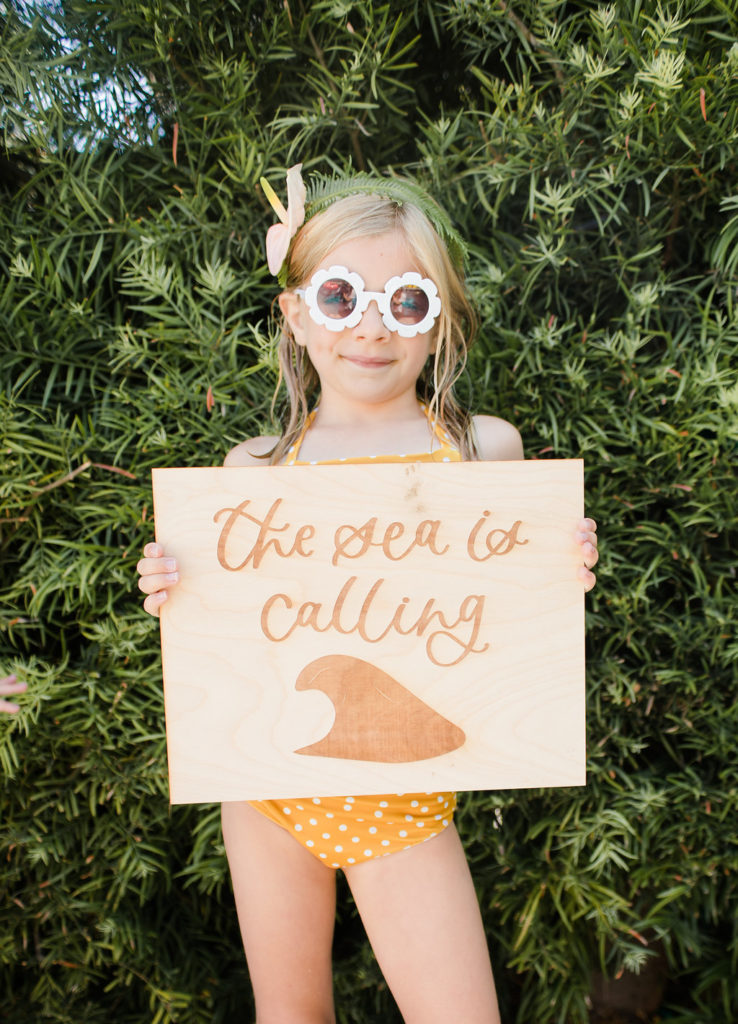 The girls got into the spirit at the table, of course you have to have the Moana soundtrack playing during this gathering!!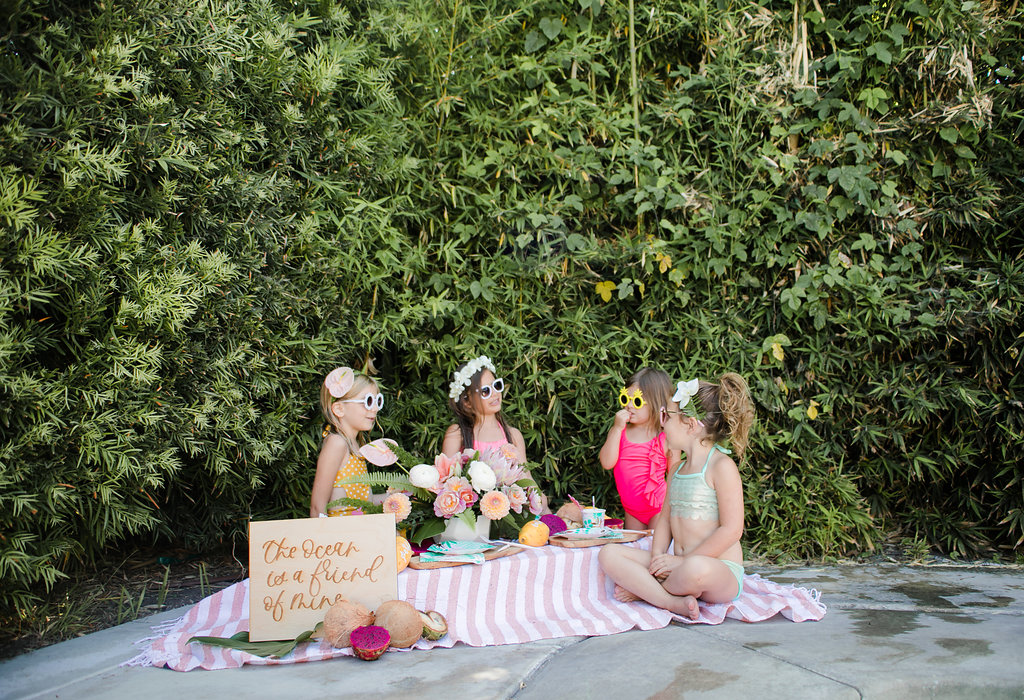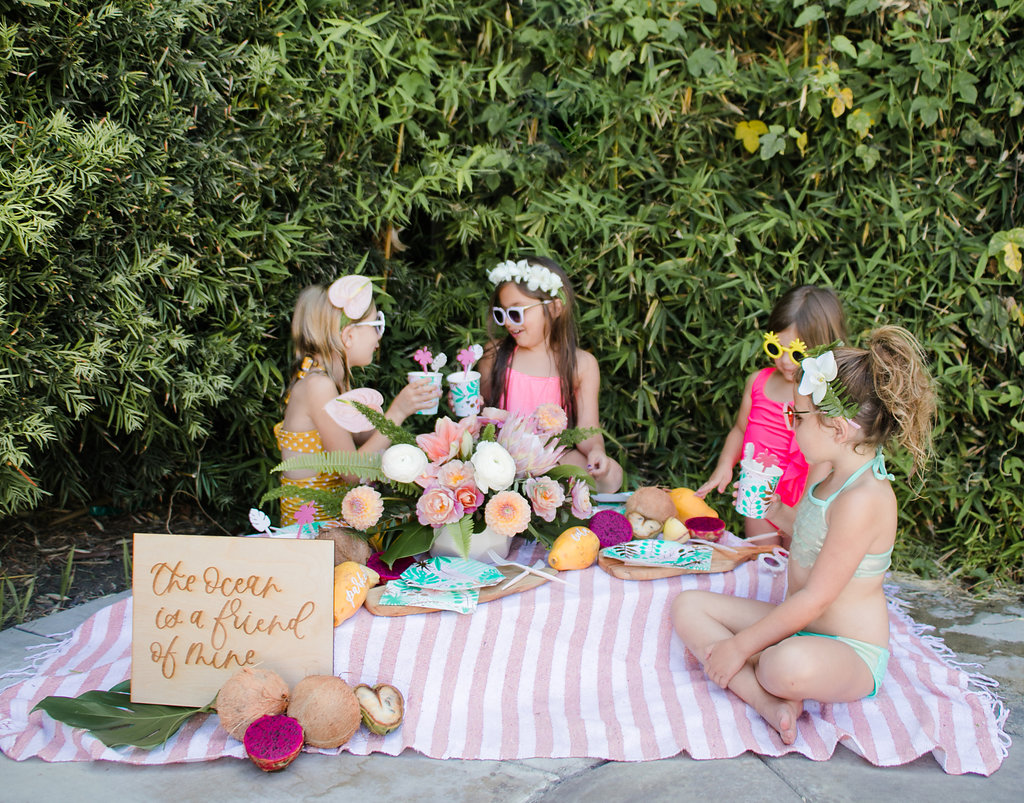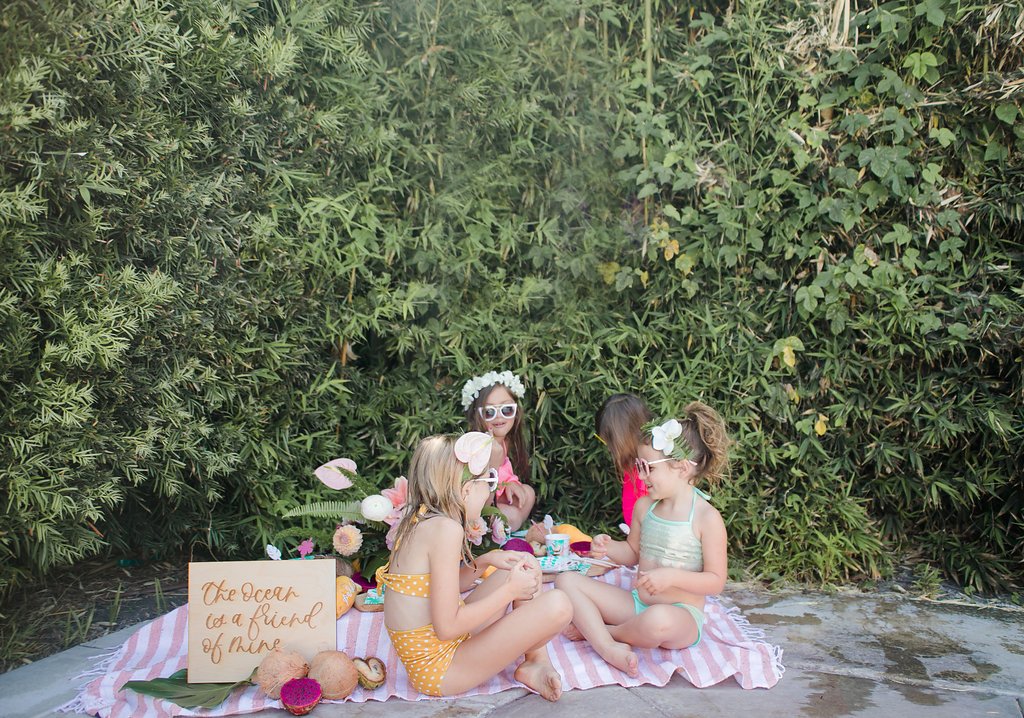 A little pool time was next on the agenda…  It's not a pool party unless you get in the water!!!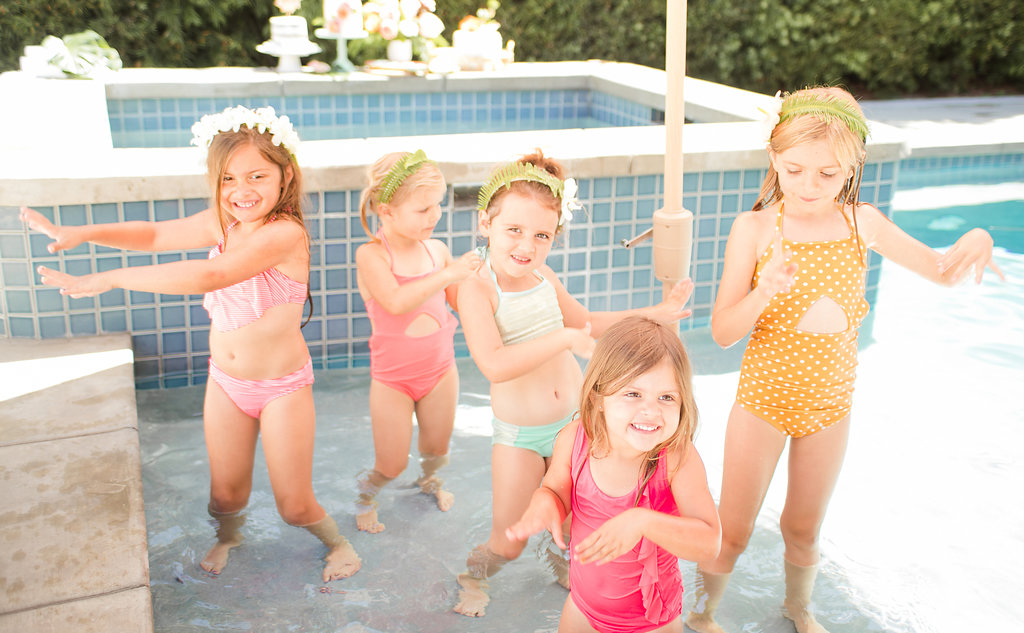 Well it's DEFINITELY not a party without desserts!!  And boy will these ones blow you away!!!  The Sweet Lemon Bakeshop knocked this one out of the park!!  Her little cookies were inspired by the pretty plates we love so much, and they were the CUTEST things EVER!  Can't get over those!!  She did three cakes – Coconut, pink, and rustic Oreo!!  Because, duh, why not?!  Three is way better than one!!
MV Florals added some pretty flowers and Poppy Jack Shop made an adorable cake topper.  I love the way this turned out!  Oh, and desserts poolside is a new summer must!!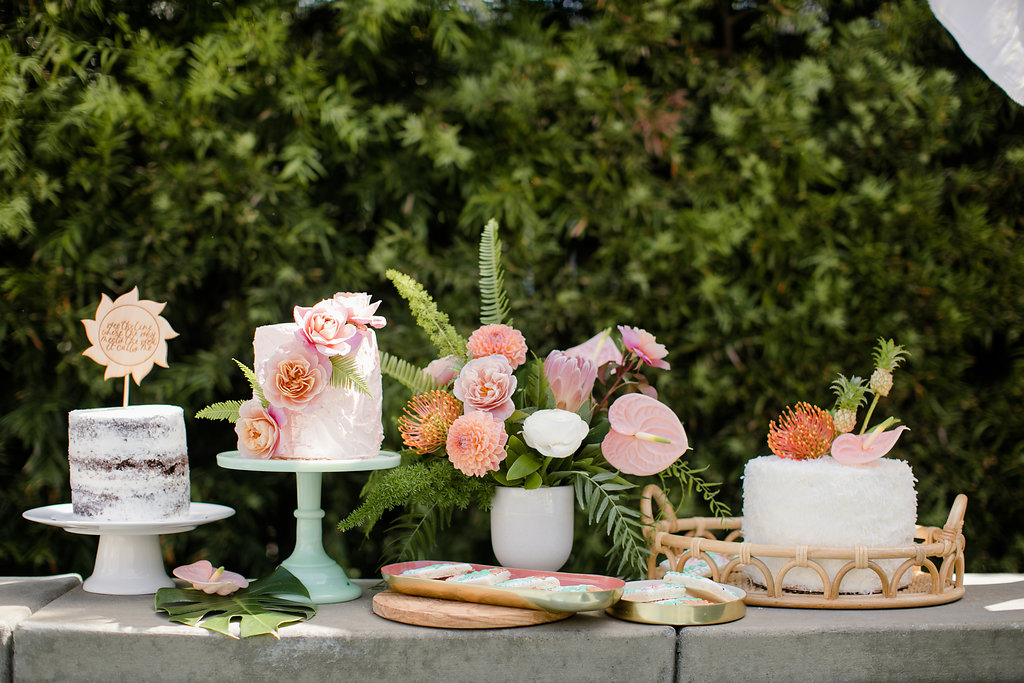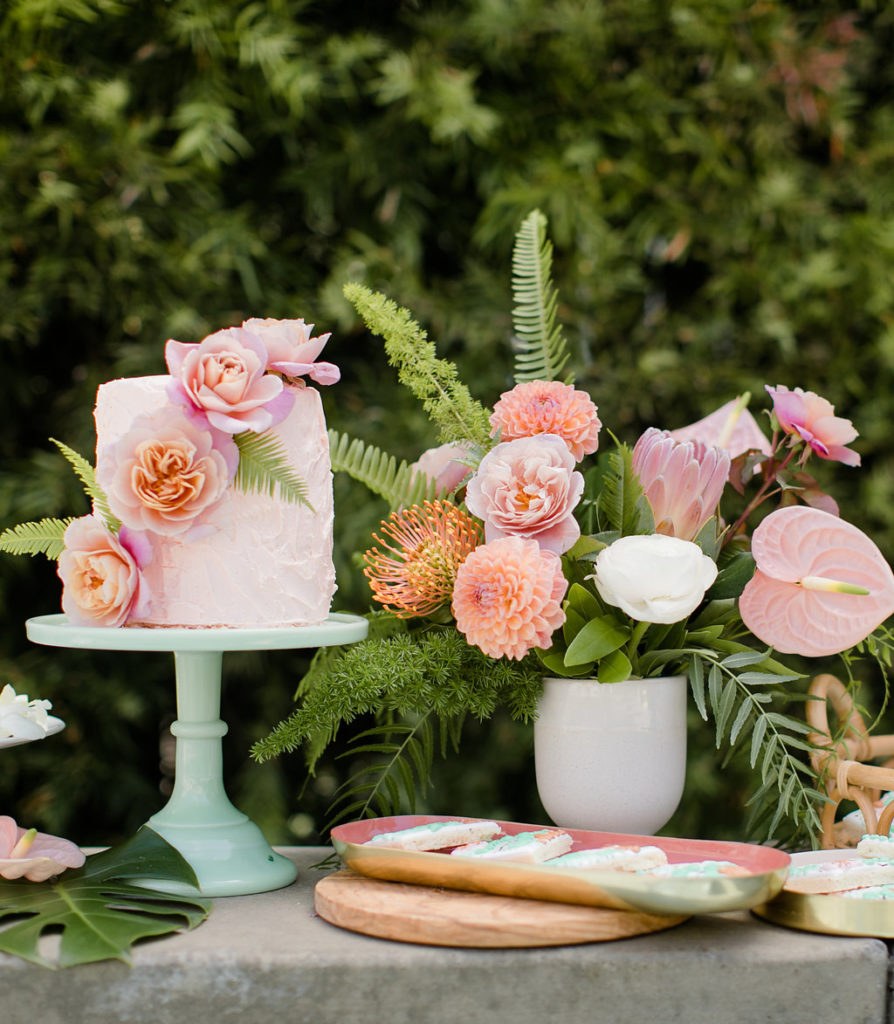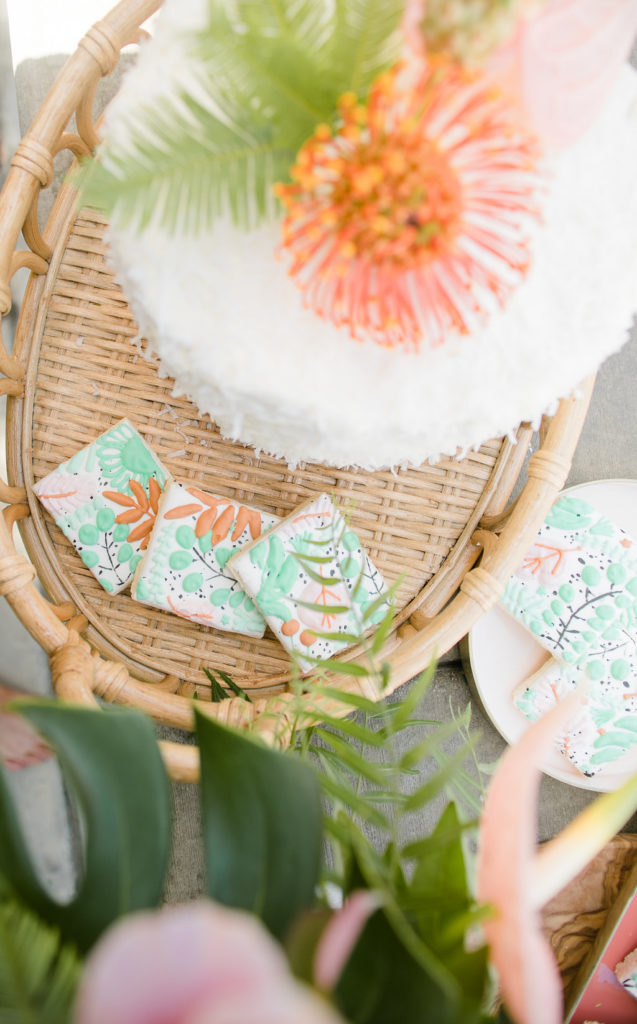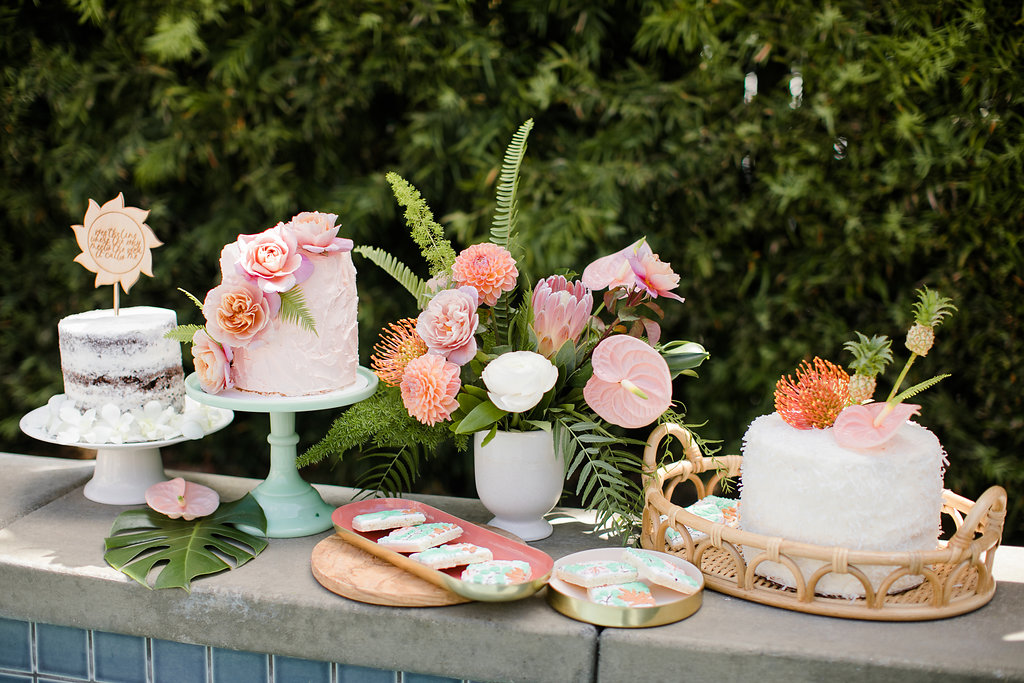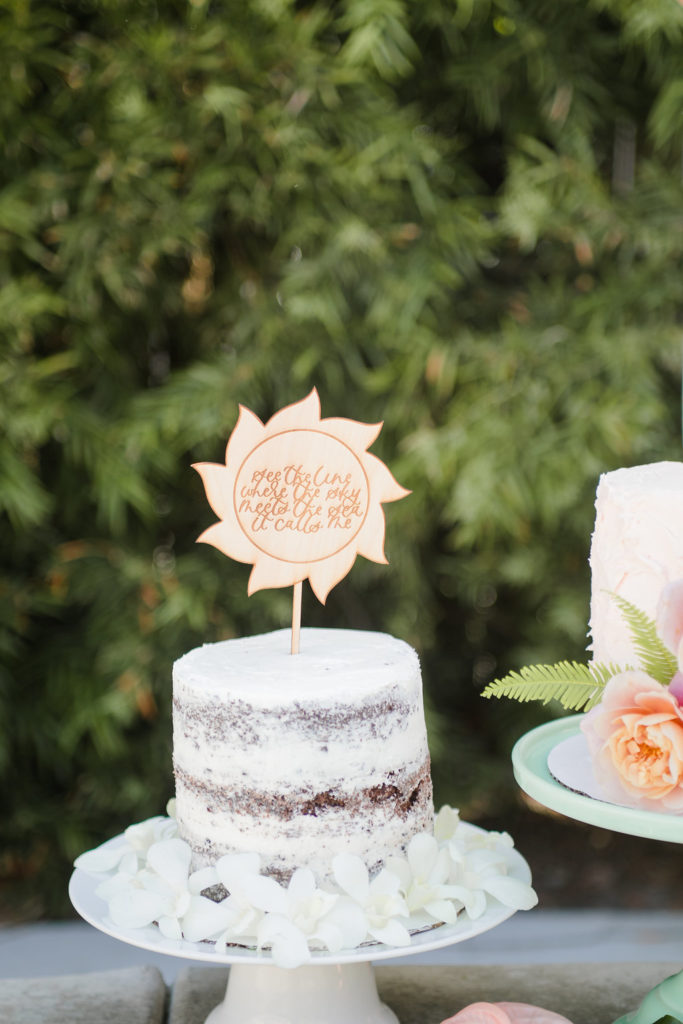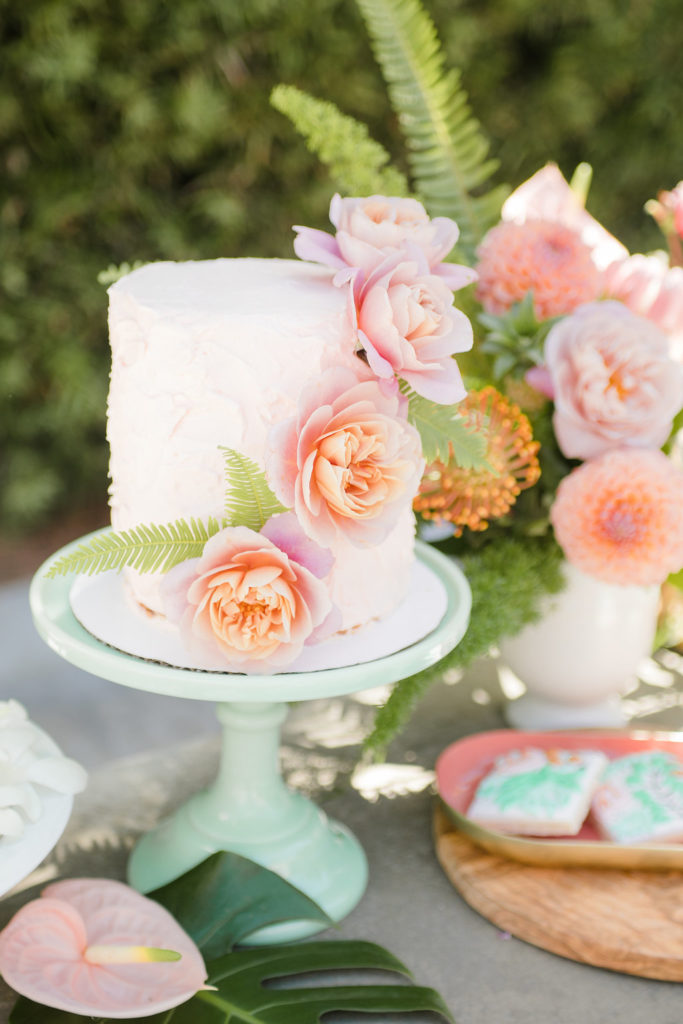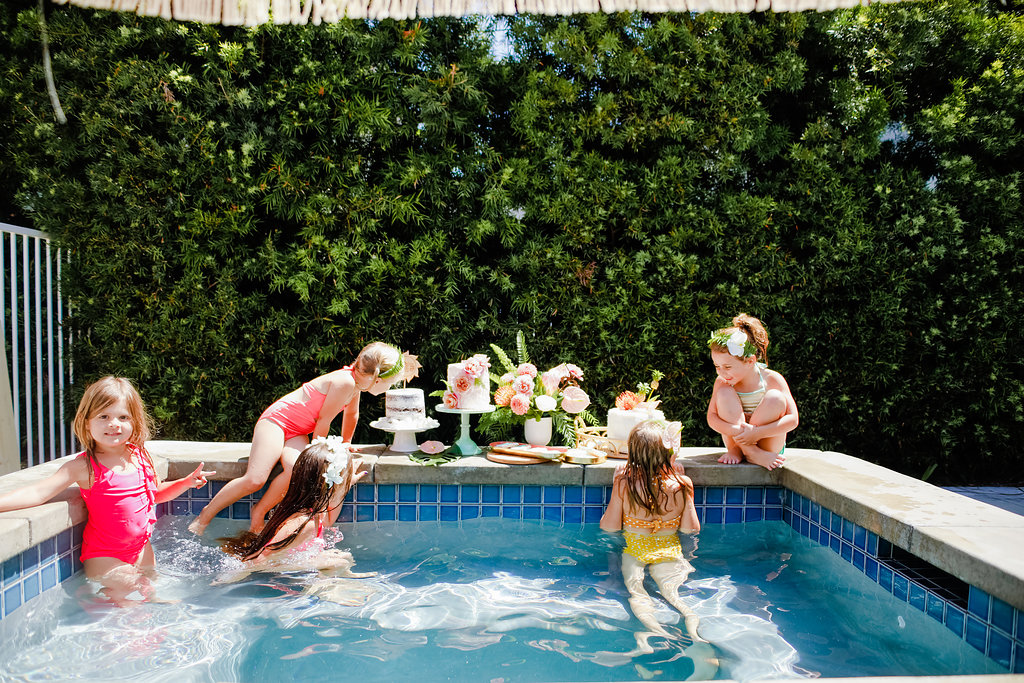 And there you have it, even this cute pup got to have a little fun in the sun!!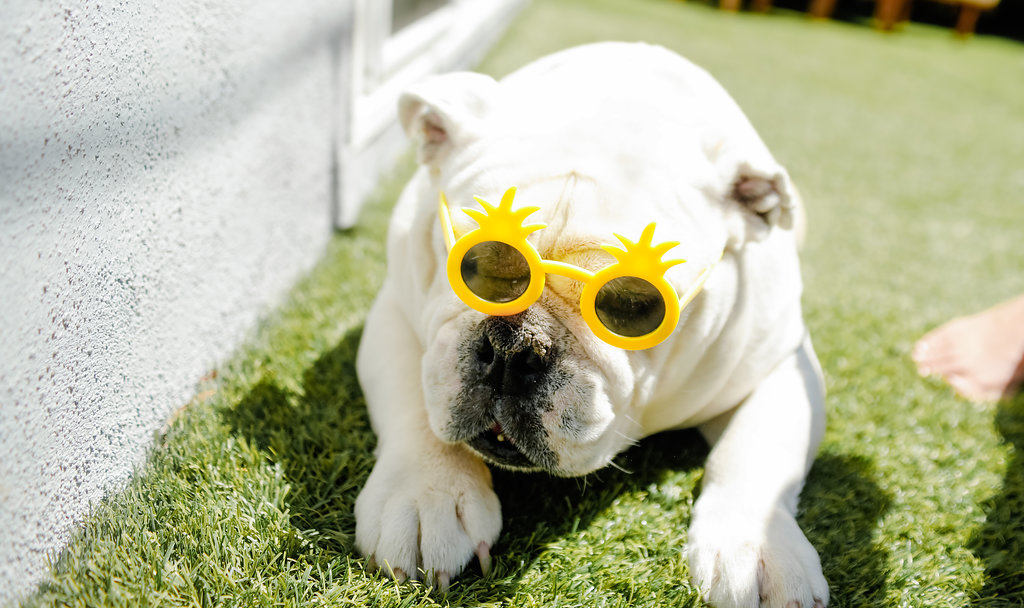 We'll be sharing more fun inspiration on some of your kids favorite movies and characters soon!  It's so easy to make these themes fun for your kids, but cute for you!!
xx
Jacquelyn