I always make a big deal about birthdays, I guess it's just my thing. Even before I had kids I liked planning parties for my friends and myself…haha.  Since I've had kids it became a strong hobby of mine and has now turned into what I do.  I love the whole process of coming up with themes and sourcing out all the cute details that make it a super special day, unique to the personalities of our little ones.  For Edie's first year I did a Circus theme (which was pre Beijos), then Indian Princess you can see here on Grey Likes Baby, and last year we did a pretty Boho Brunch here on 100 Layer Cakelet.  This year was the first year she showed interest in picking what SHE wanted to do for her birthday.  Since we have our new addition to our family, Isla who will celebrate her first birthday in about a month, I wanted to be low key with Edie's 4th birthday.  I casually asked her what she wanted to do for her birthday and she knew exactly what she wanted to do.  There were 2 things…1. She wanted to go to Disneyland and 2. She wanted an Little Mermaid Ariel party.  Disneyland was not the issue.  It was giving her exactly what she wanted the way she wanted it.  I tried to put my refined spin on it, but she wasn't having it.  Talk about me giving in!! Then I stopped in my tracks and thought…it's her birthday and she should have her day her way.  Being in the party planning business, it was tough to go this route, always trying to take the cheesy elements out of kids parties.  But as we started talking about what she wanted at her party, it became fun.  As cheesy as it all was, I was happy she was happy and excited for her special day.  It's what puts smiles on our faces right?? Seeing them happy.  So here it goes…Edie's 4th Birthday with her family.  Her Ariel party, her way and I was happy to help her execute her vision!
We started with Paperless Post, they had a good selection of non-cheesy Disney princess invites.  I tried to make it cute with a fun picture of our girl by the sea.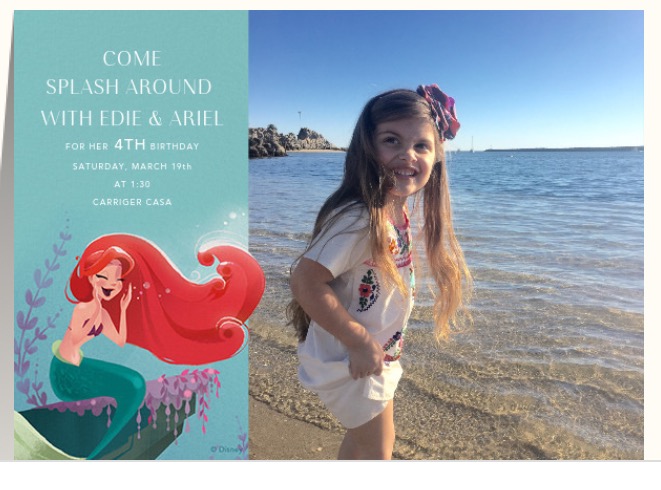 First on the list was the cake…She wanted an Ariel Barbie cake….Really??  Haha, the smile on her face is priceless and I'm so happy she had it.  If you asked me a couple months ago… believe me I've always been the mom that tried to push these elements out of the house.  But they have worked their way in and they are here to stay…mermaid confetti and all!
Oh yeah and everyone had to wear their princess dresses too!  Edie was Ariel of course.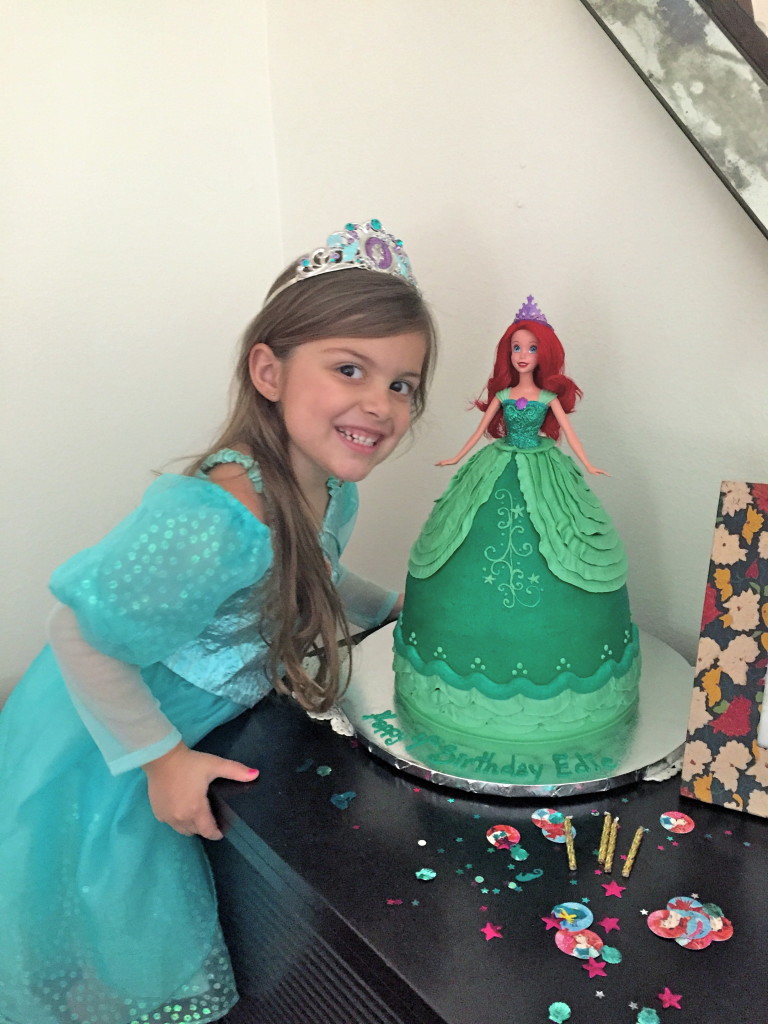 We bought the balloons and all…Party City here we come!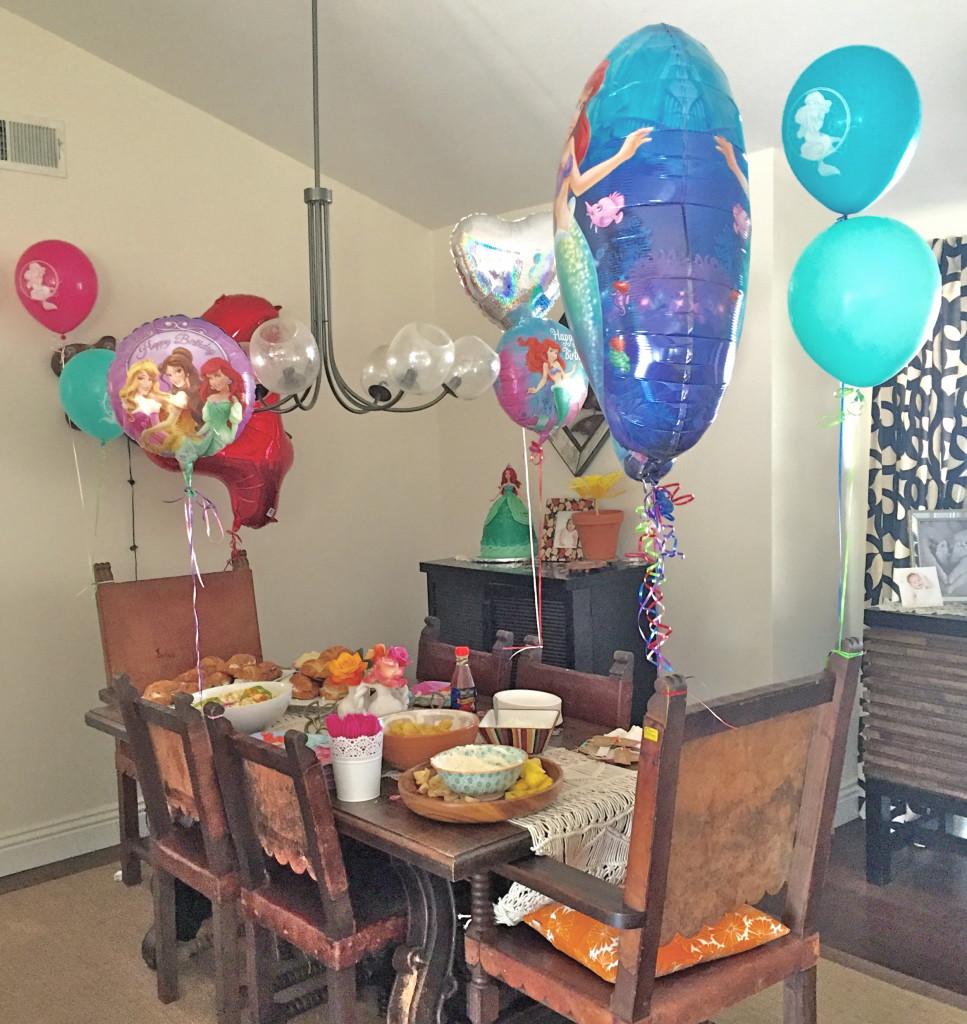 There were a couple things that I did with out her input.  I guess I couldn't completely help myself.  I got this pinata from Etsy instead of the mainstream party stores along with the muslin bags for the candy the kids would get from it.  I couldn't bring myself to get the plastic bags…haha.  I figured as long as they had Ariel on it, I was good to go!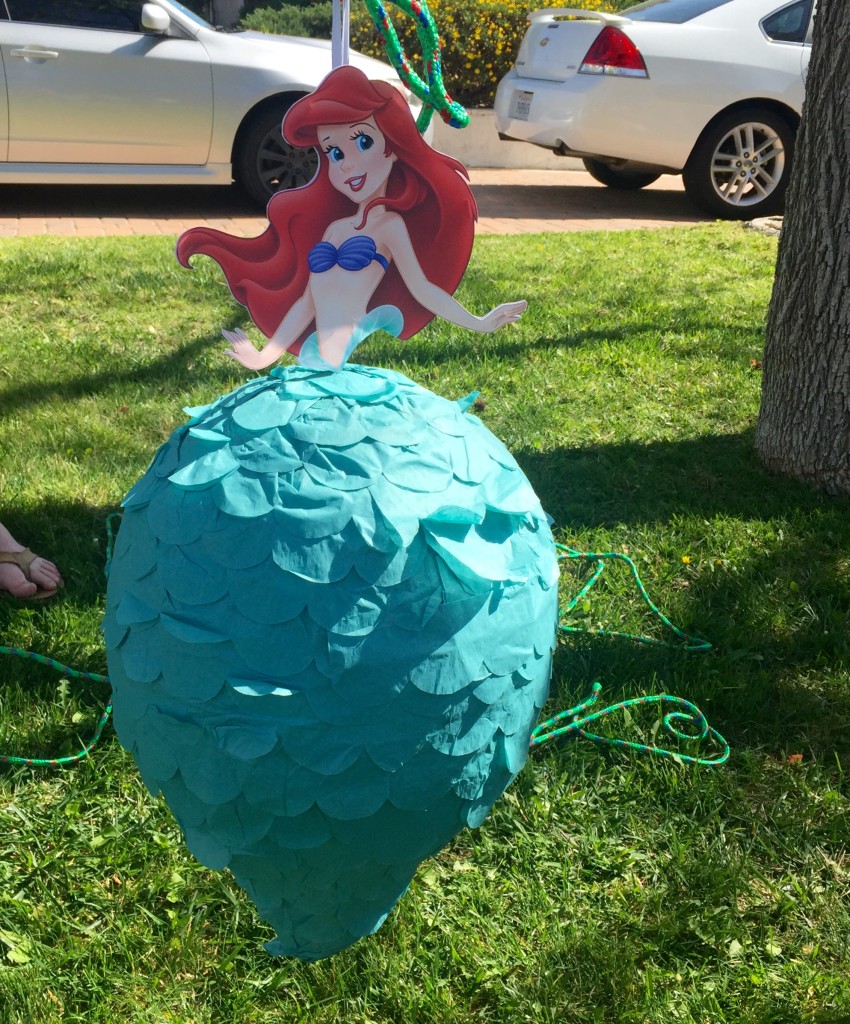 She had a blast!!  She loved every minute of it.  As soon as she saw the Ariel pinata, which was a surprise, she lit up!!  It was a good feeling…Here she is in her princess Ariel dress hitting that pinata!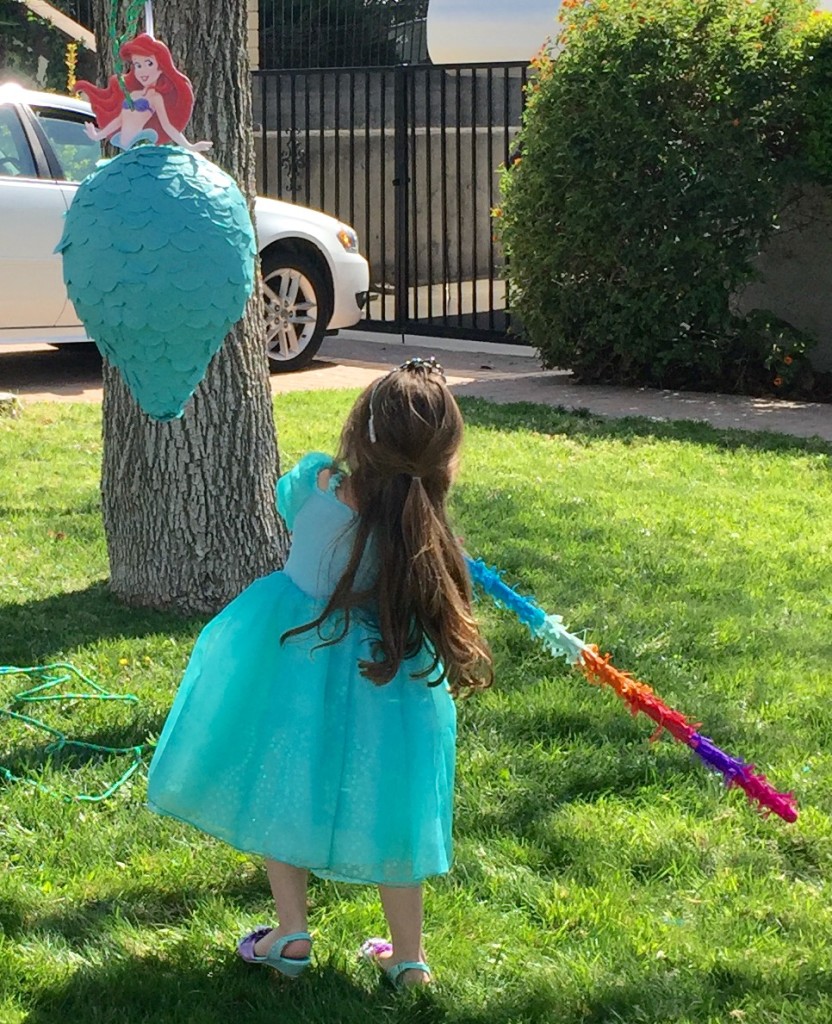 Her older cousin broke the pinata and all the princesses ran for it…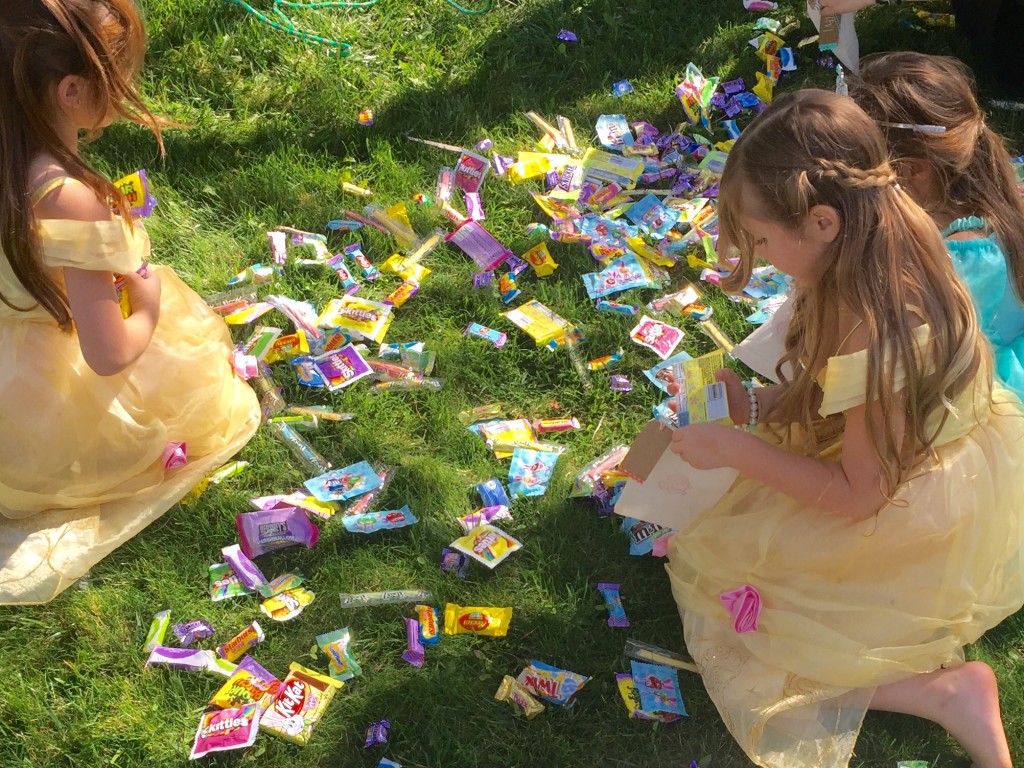 She was happy…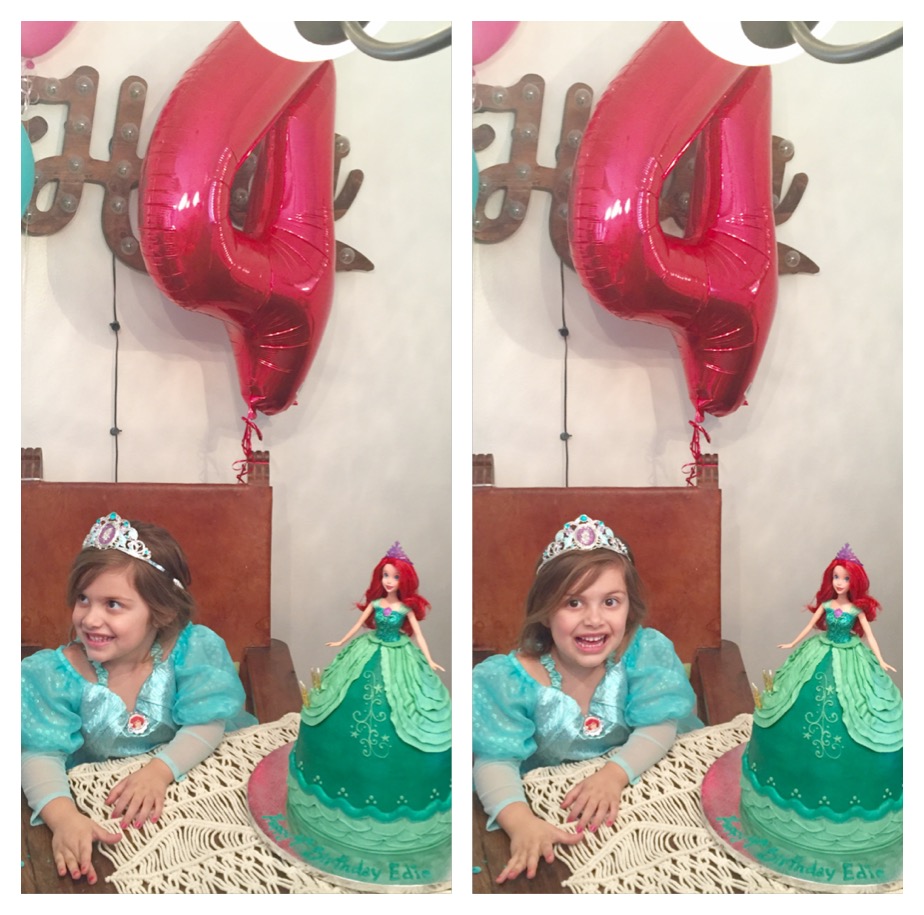 We were happy…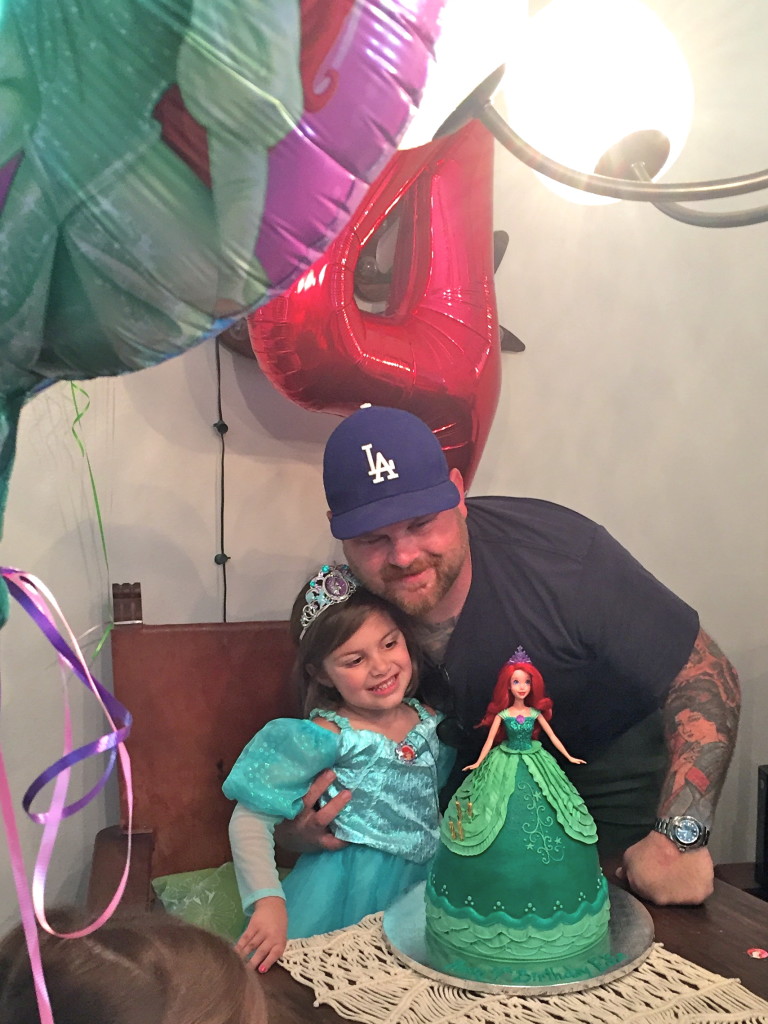 Even baby Isla dressed up as Queen Elsa of Arendelle…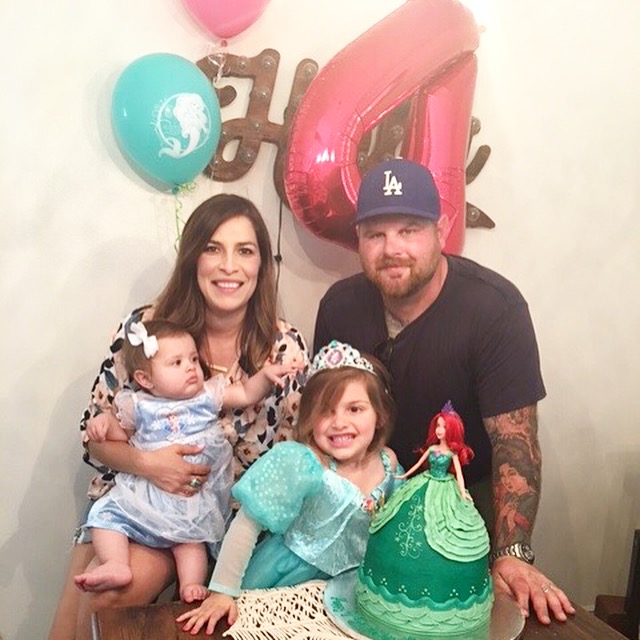 Group picture of all the kiddos…All princesses and one little prince.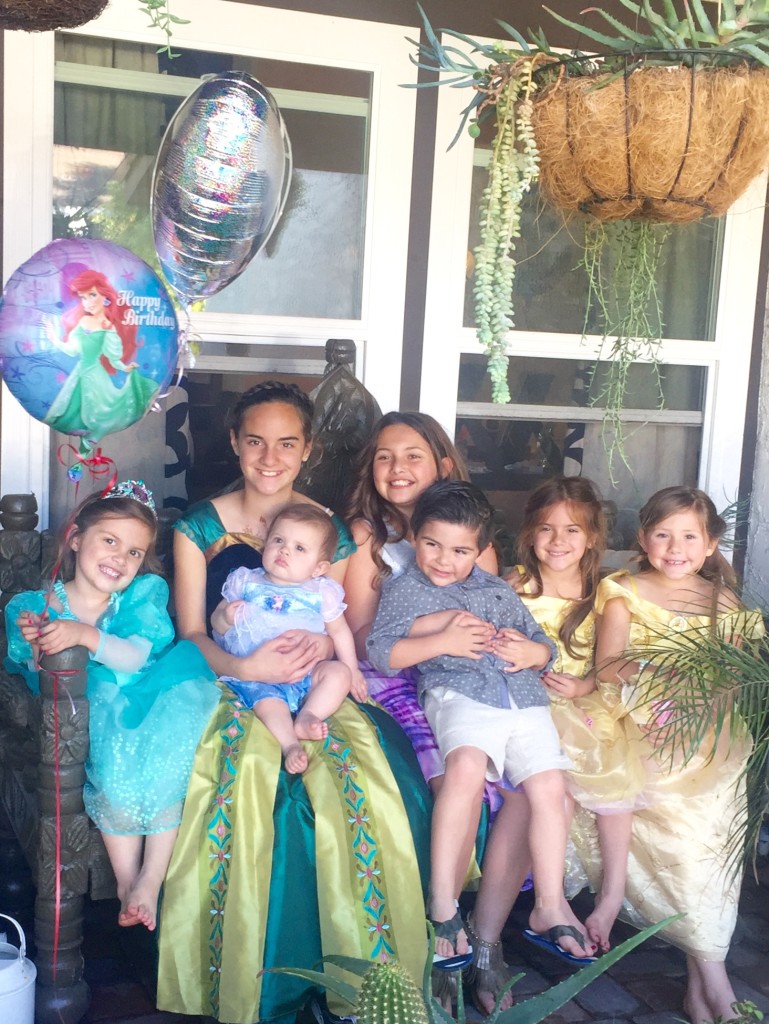 At the end of the day…It's all about them.  Their happiness, their fun, their memories.  I know my little princess will remember this one forever.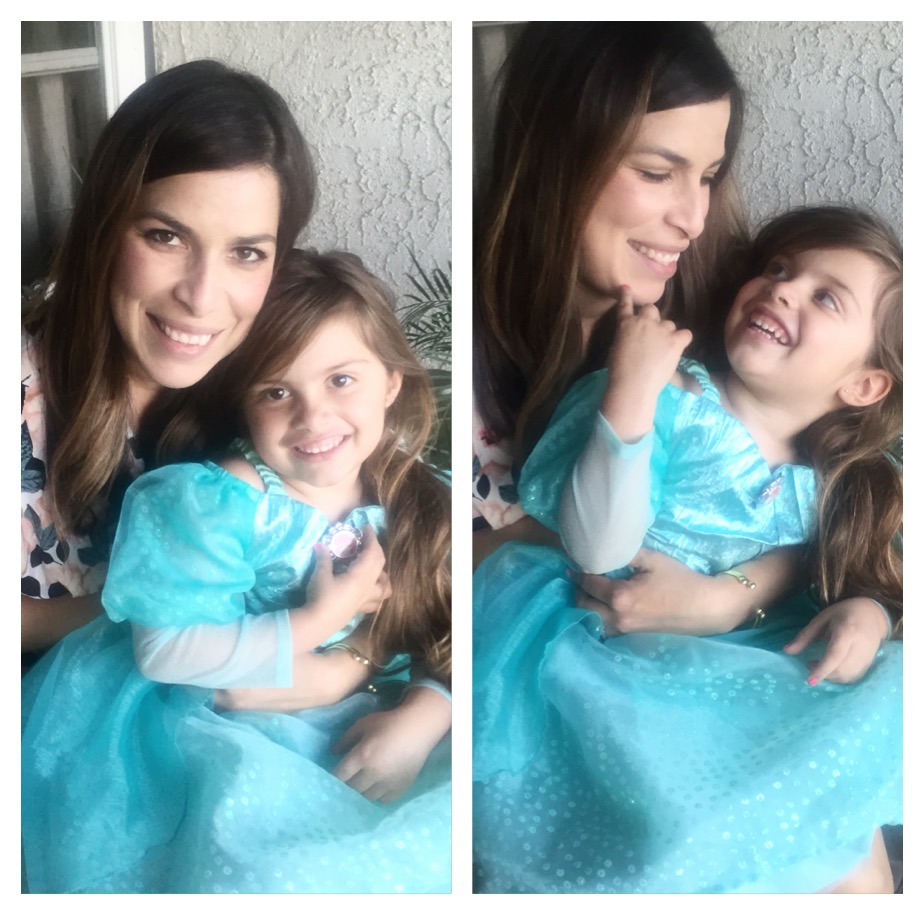 Cake by Beverly's Best
Pinata by Etsy here
Muslin Bags by Etsy here
Everything else is Party City…ugh (haha)
Xx Leah