Yesterday was the first day of Summer and we are celebrating our favorite season with Glitter Guide today!!!  Who doesn't love to get out to the beach and get some sun with their girlfriends!?!  Us California girls can definitely say it's one of our favorite things to do!!  We recently styled a shoot with Glitter Guide the creating the perfect California girl's beach picnic!!  A few gorgeous blogger gal pals were the models and we couldn't think of a better way to spend the day with our girlfriends!  Check it out on Glitter Guide today!
Thanks to Abby of The Fabulous Life of a Natural Disaster, Christine of XO Christine Marie and Hannah of Champagne Lifestyle for being the cutest trio!!
All Photos by our little sunshine Megan Welker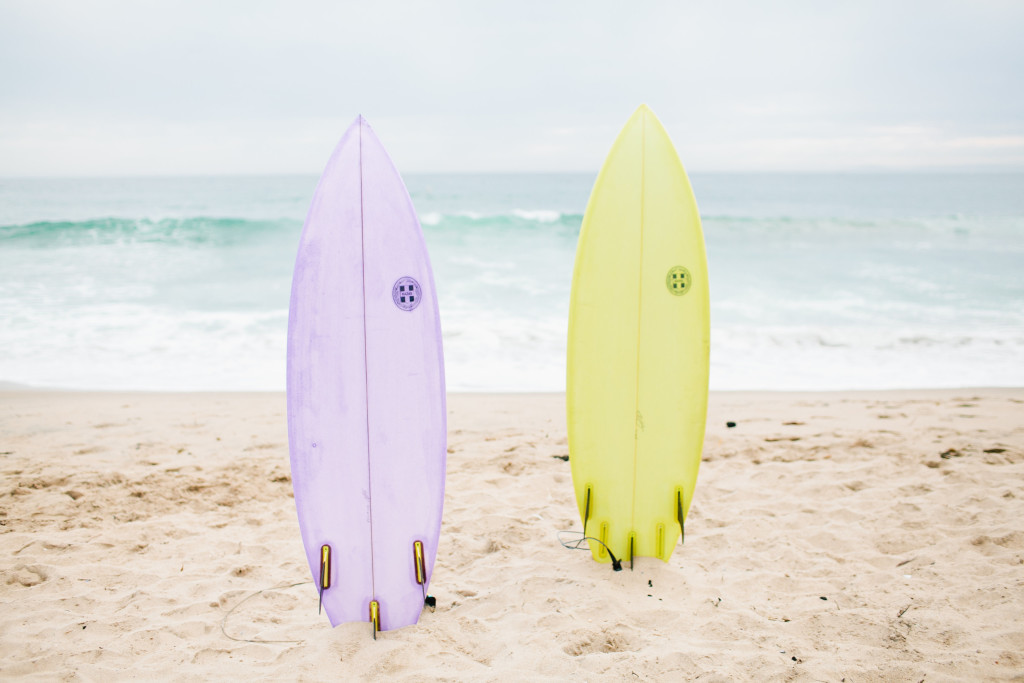 We used our own Jacquelyn Kazas' husband Nate's surfboard creations for our shoot!  He shaped these boards and they just happened to be the perfect Summer colors for us…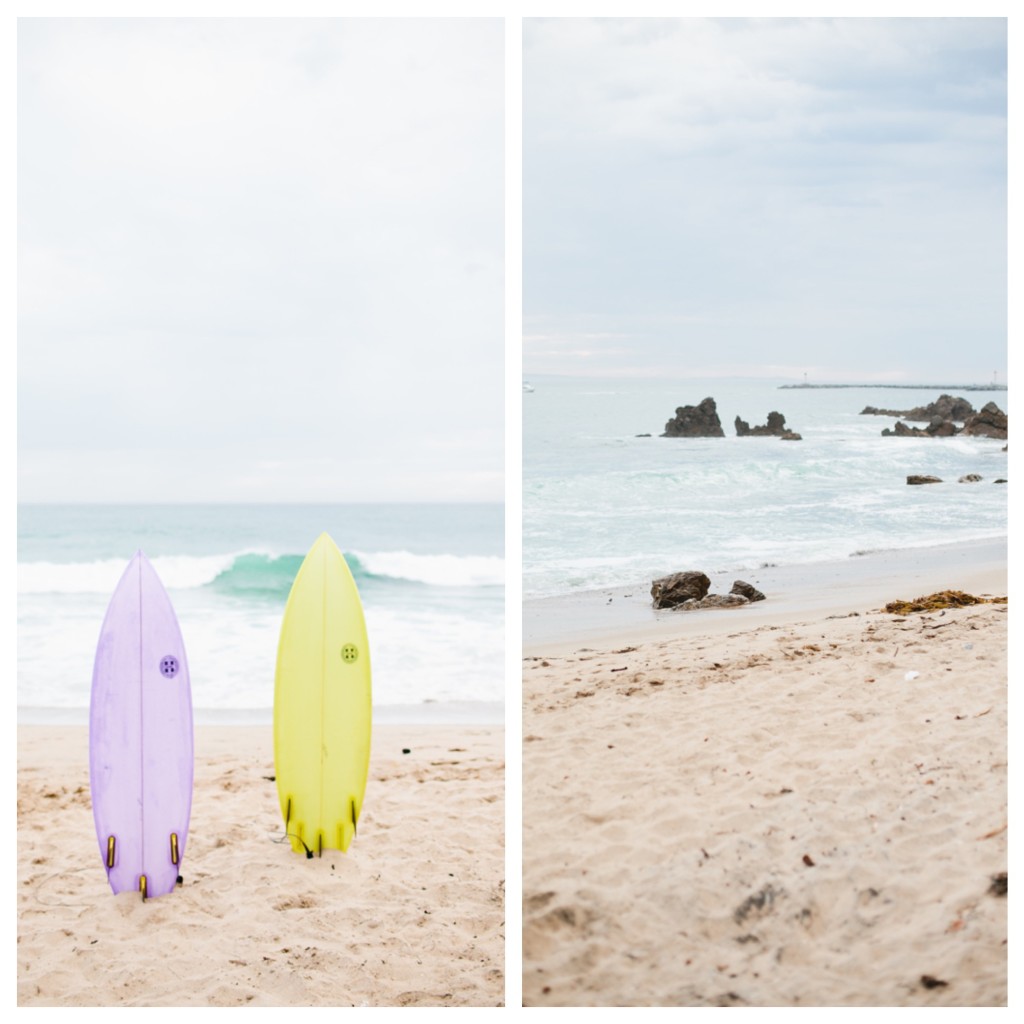 Shop Bando has the cutest little goodies for any time of year, we loved this beach bag, it's girly yet practical – hello, it keeps your drinks cool!  Perfect for any lady!!  We stocked it with a few goodies – more on that tomorrow – but here we have it with our favorite Gunn & Swain blanket and Salt Sunnies!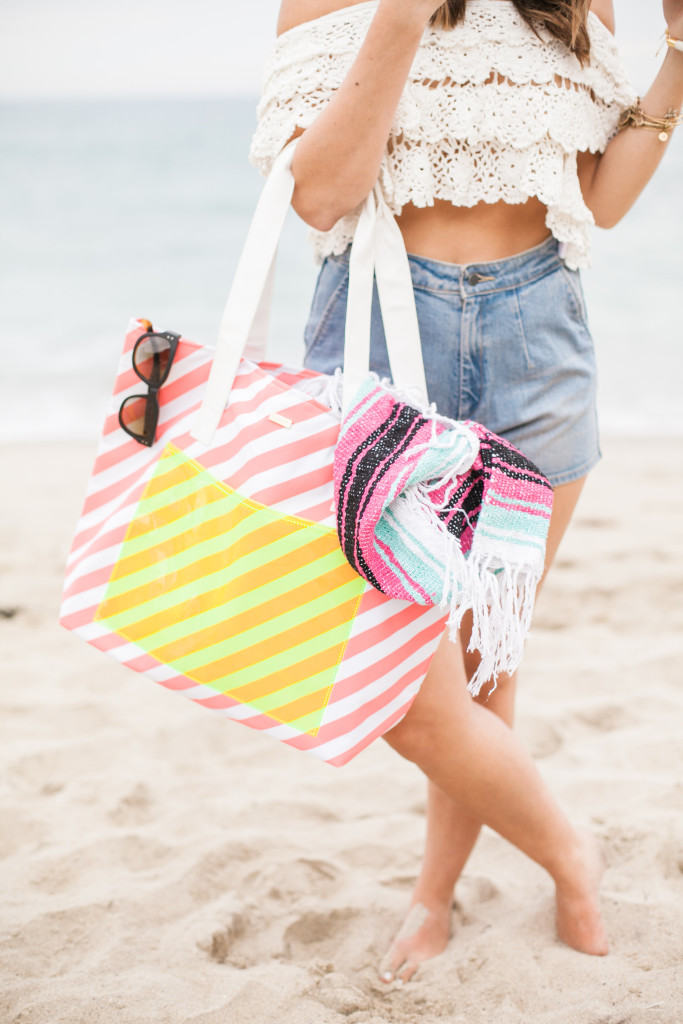 We also love us some Bando tumblers!!  These are good for any time of year but especially in these HOT Summer months it's great to stay hydrated all day long…  This print is one of our favorites!!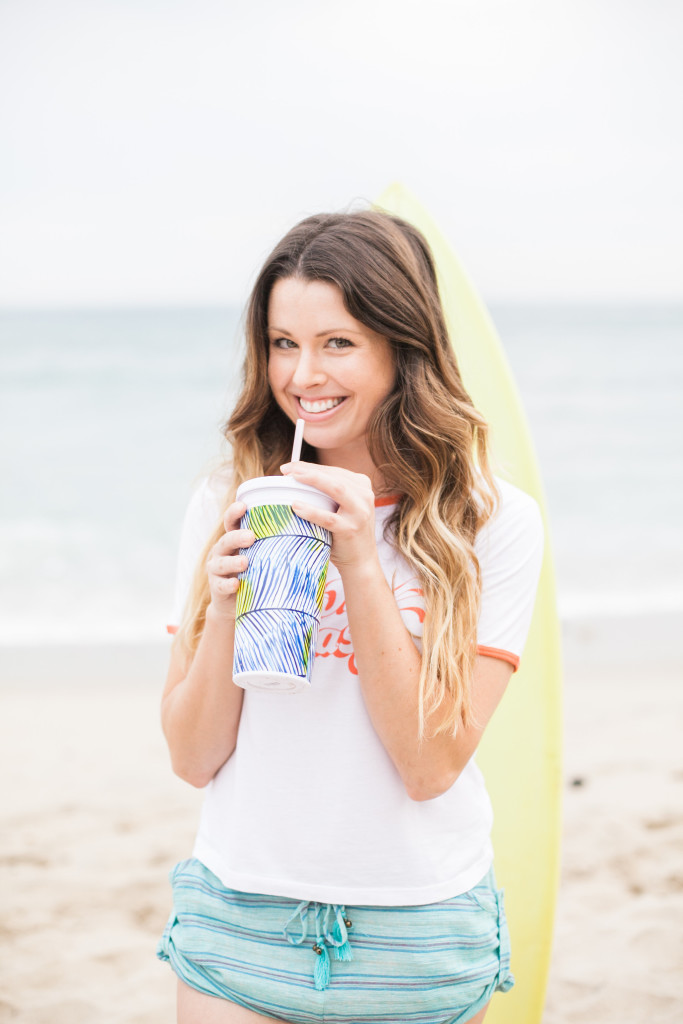 Invite your gals to the beach and treat them to some yummy snacks, bonus points if you display them on something cute like these wooden boards by The Duo Studio!!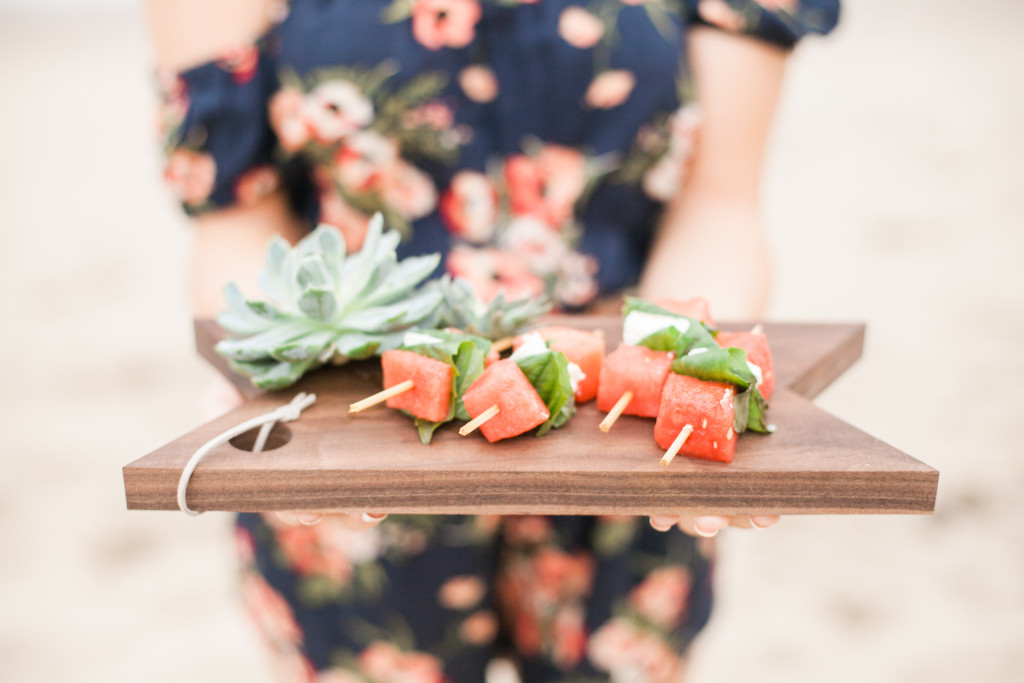 Don't forget about the drinks!!!  We got this super cute retro style cooler from World Market, and we are loving the color!!!  Paired with the Oh Joy cups from Target and you have the perfect combo!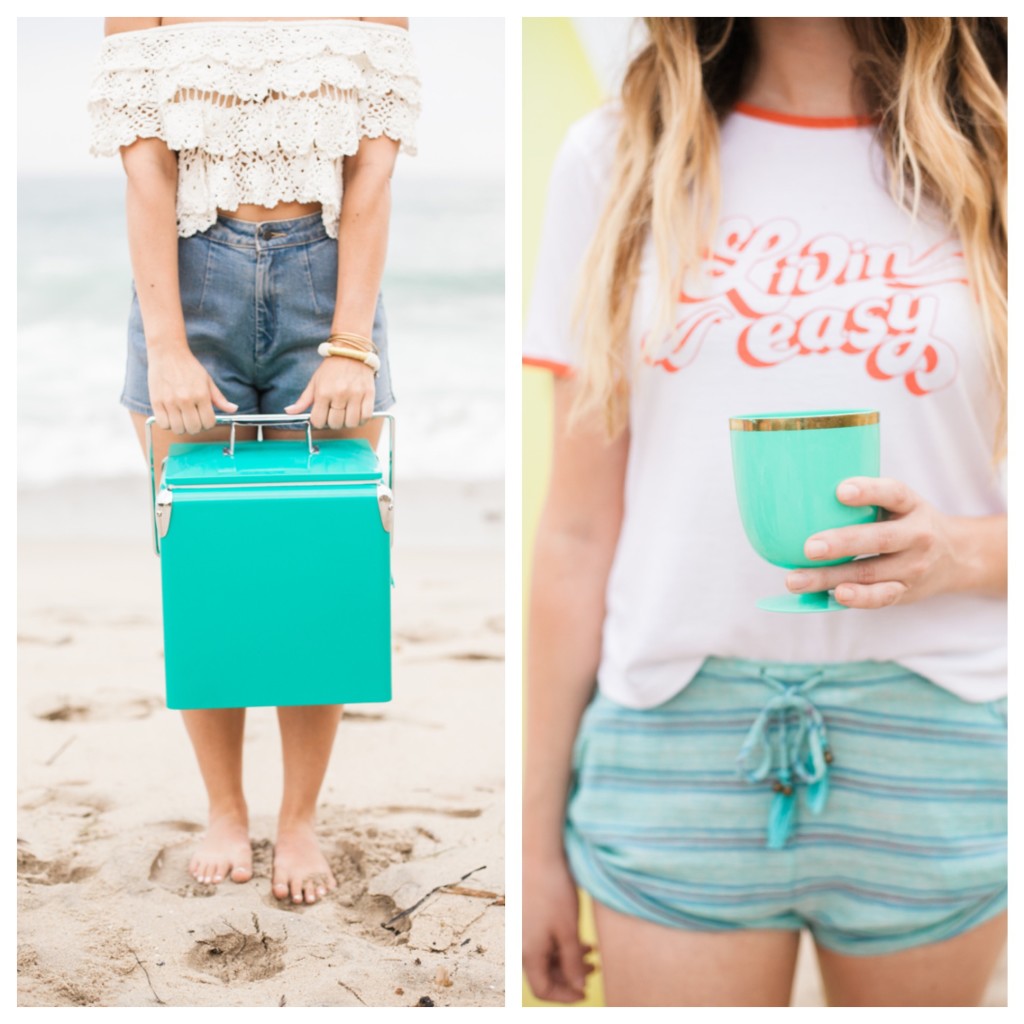 But what to drink!?  Oh we've got that problem solved… If you want an easy and yummy cocktail, Project Juice has you covered!! Their brand new mixers are so delish and so easy… Just add alcohol and voila!  You have a cocktail!  Needless to say we are in love…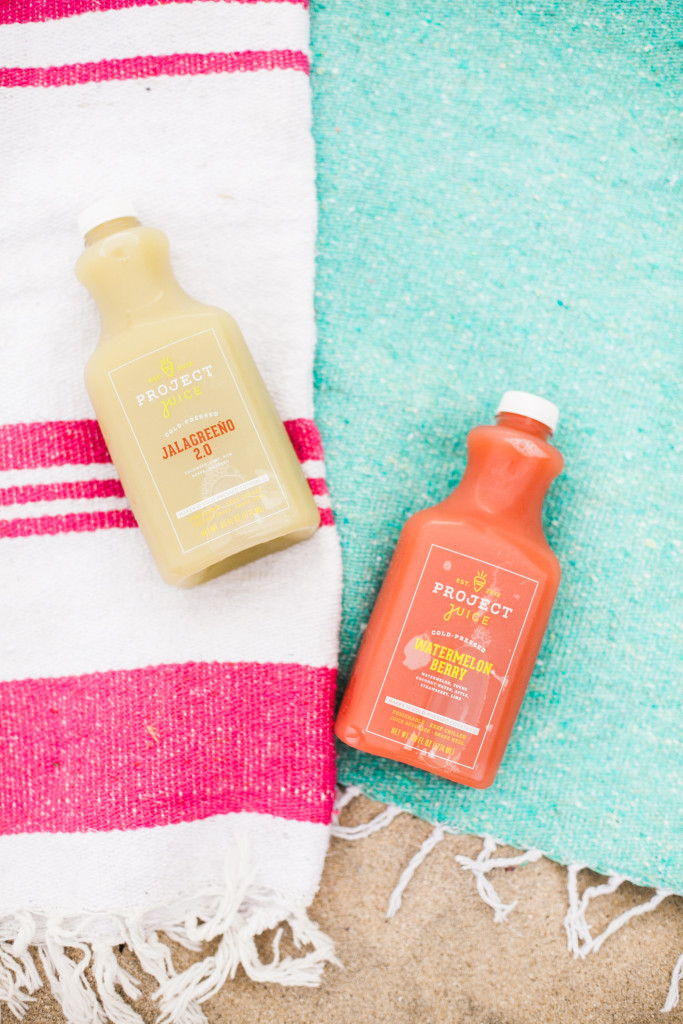 Gotta have the tunes at the beach too!!!  We love this cute Sunny Life radio, the perfect beach accessory!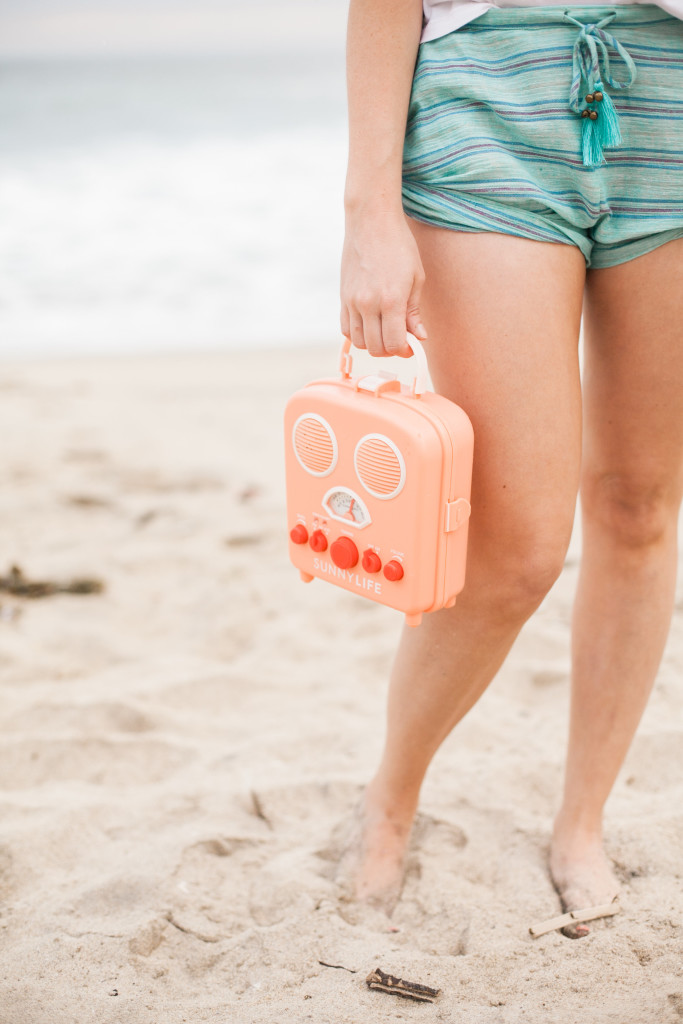 Of course we are all about style, and a beach outing with your girls is no exception!!  We turned to our favorite local shop, Prism Boutique for these sweet ensembles!  The theme was boho meets California cool, with a bit of a retro touch…  All girls wore Salt Optics Sunglasses to complete their looks!
So in love with this Flynn Skye romper… Such a fun Summer piece!  And I think I need that Cleobella leather fringe bag ASAP!!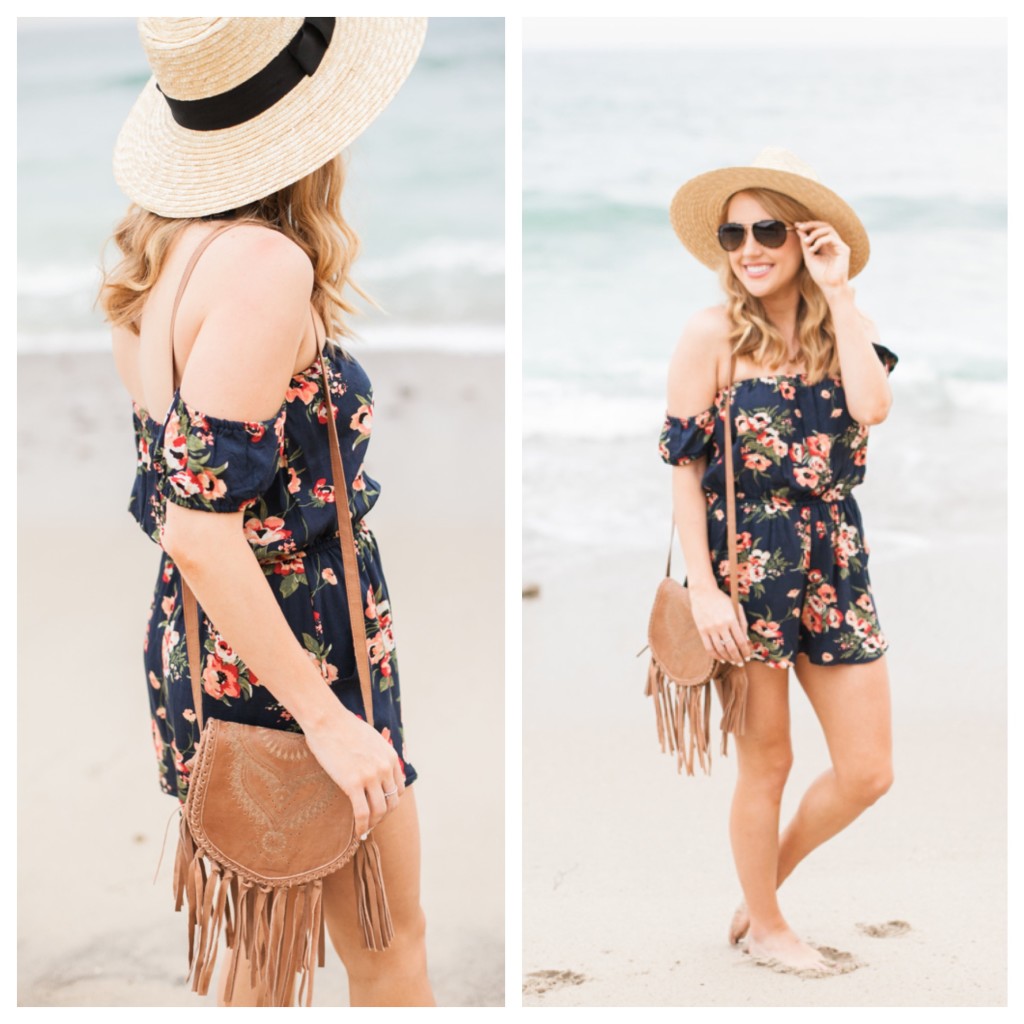 This Livin Easy top by Mate the Label paired with the cutest Spell shorts… The comfiest and cutest beach get up ever!
And these cute high waisted denim shorts by Courtshop paired with an adorable crochet Cleobella crop top really had us feeling like Summer was here!!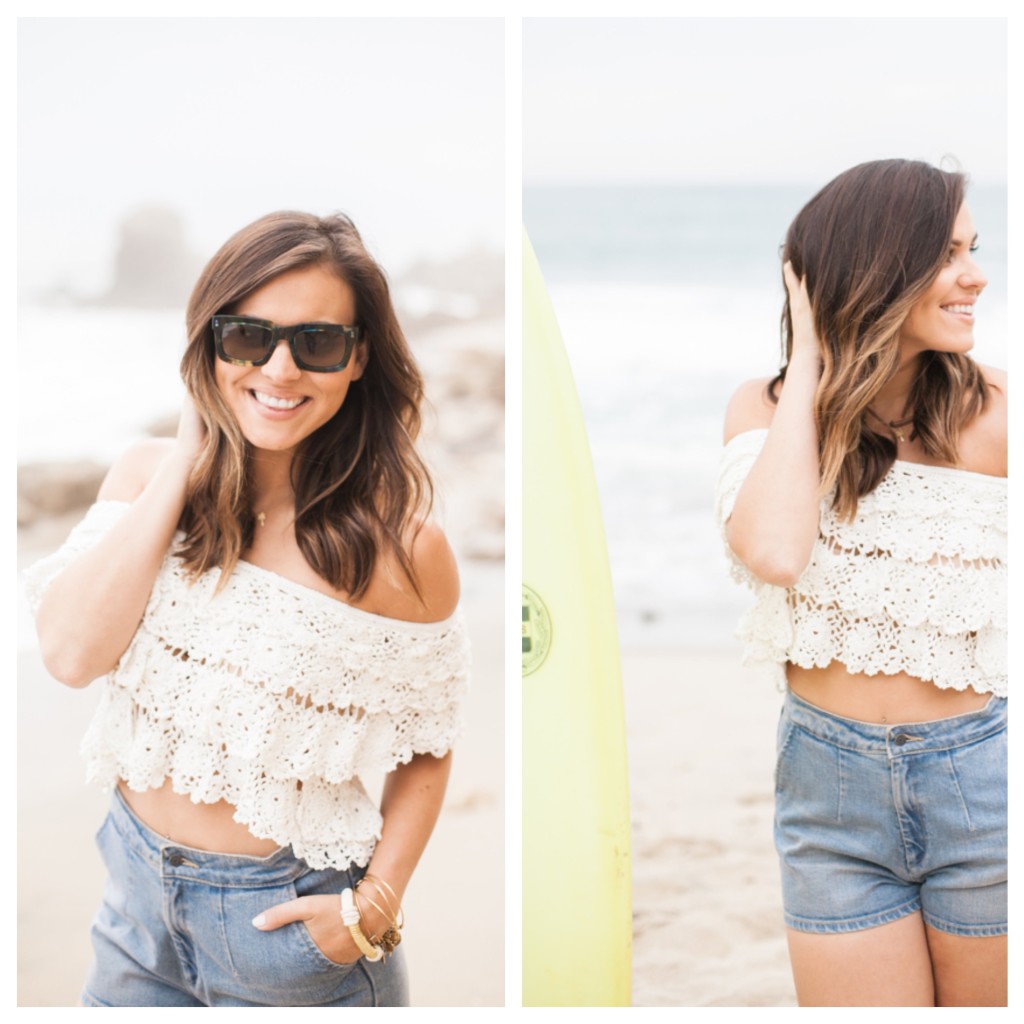 How cute are these babes!?!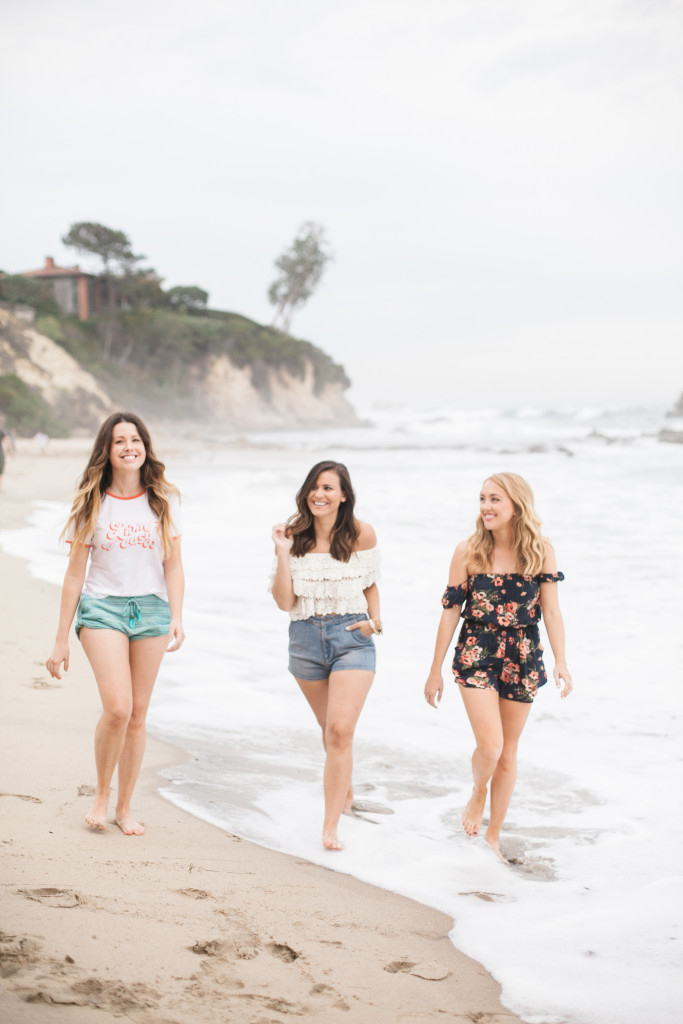 We set up the perfect girly picnic for these ladies, complete with popcorn and polaroids, ha!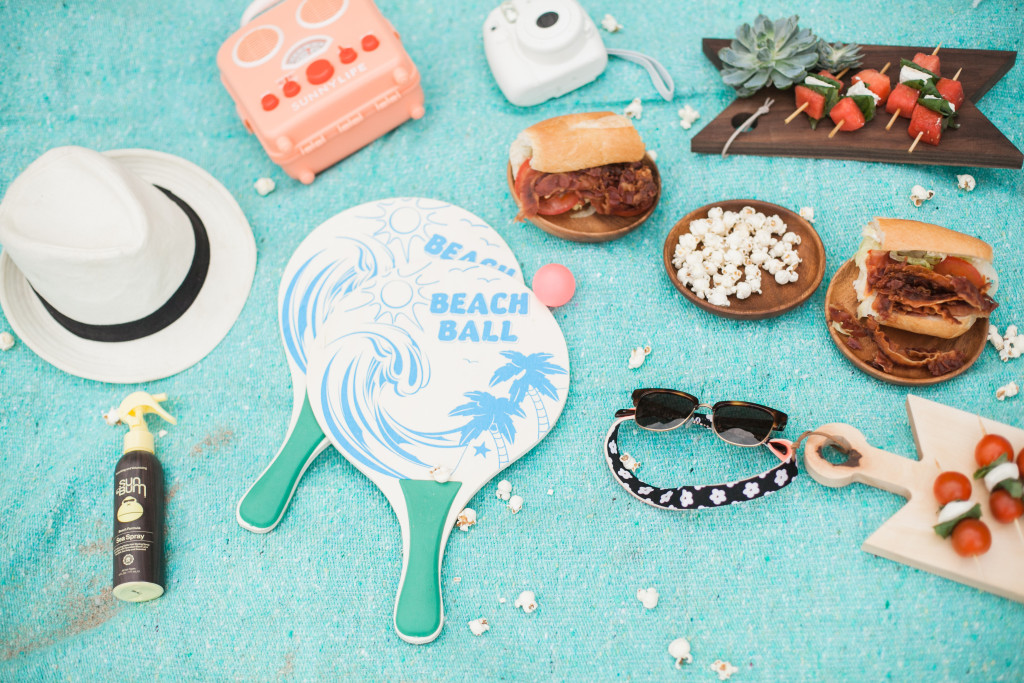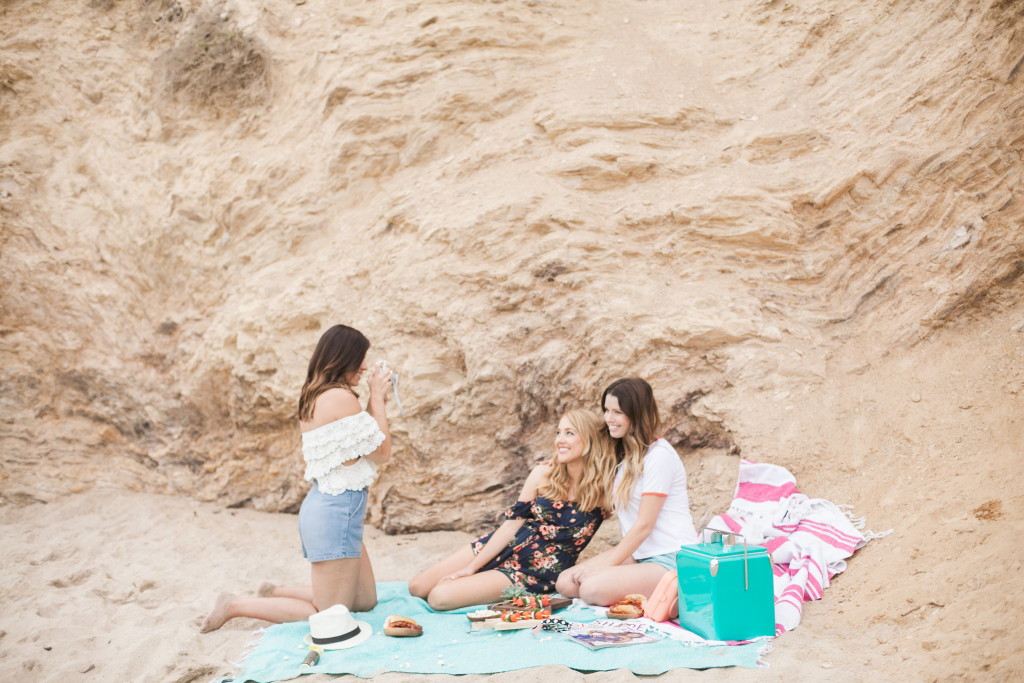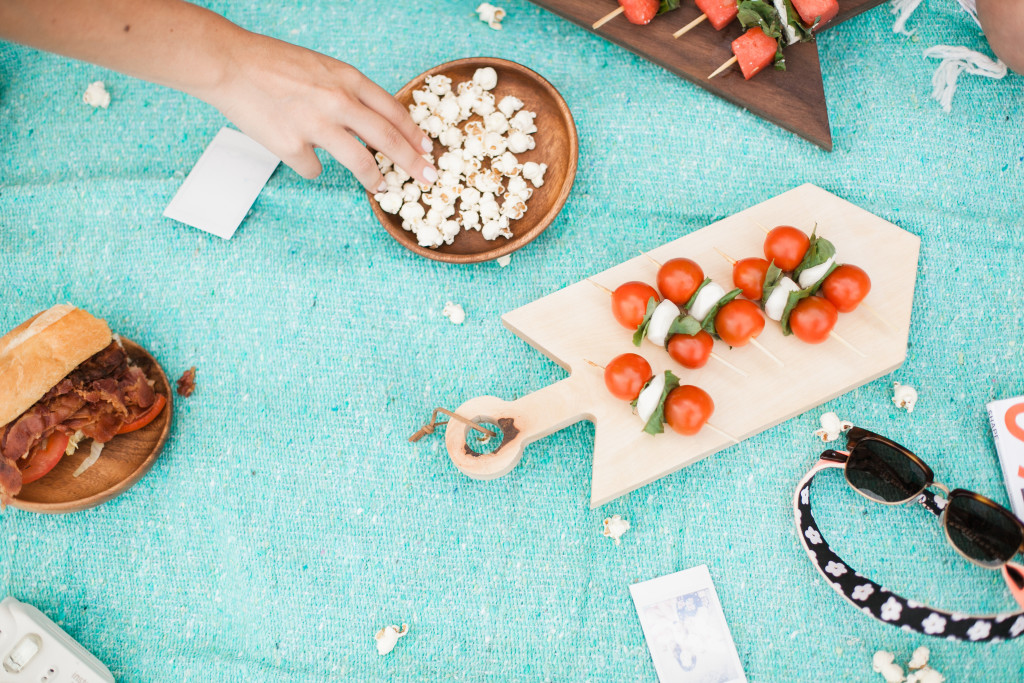 And don't forget the magazines…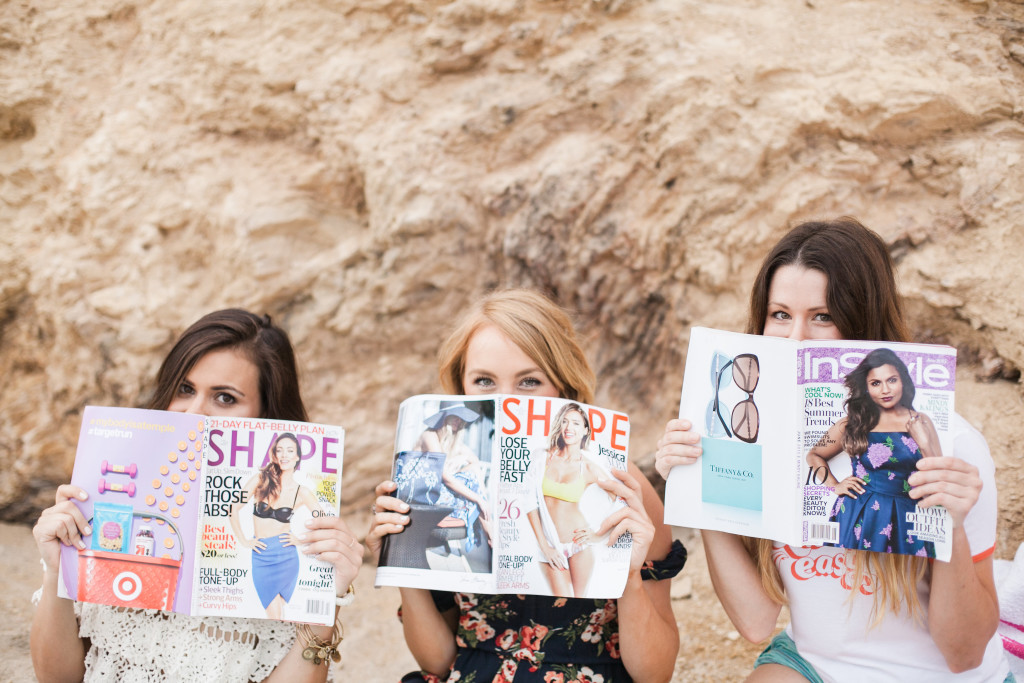 A little fun & games never hurt any one either!!!
We are so excited for Summer 2015!!!  Hope you guys have a great one!
xo, Beijos