I'm so excited to share this event today!  We're at it again for my friend Alatheia who wanted another amazing party for her little Scarlett.  This year Scarlett turned 4 and requested a My Little Pony party!  We've talked before about how throwing these commercialized themes can still be stylish, and this is the perfect example!  Alatheia trusted us to make it cute, even if the theme can sometimes come across as cheesy.  We were still able to fit in a few of Scarlett's must haves, but just did our own spin on them!
Keep scrolling to see all of the fun, including a glitter station, the cutest dessert set up, and of course all the little guests!
This party is featured on 100LayerCakelet today!
Beautiful photos by Alison Bernier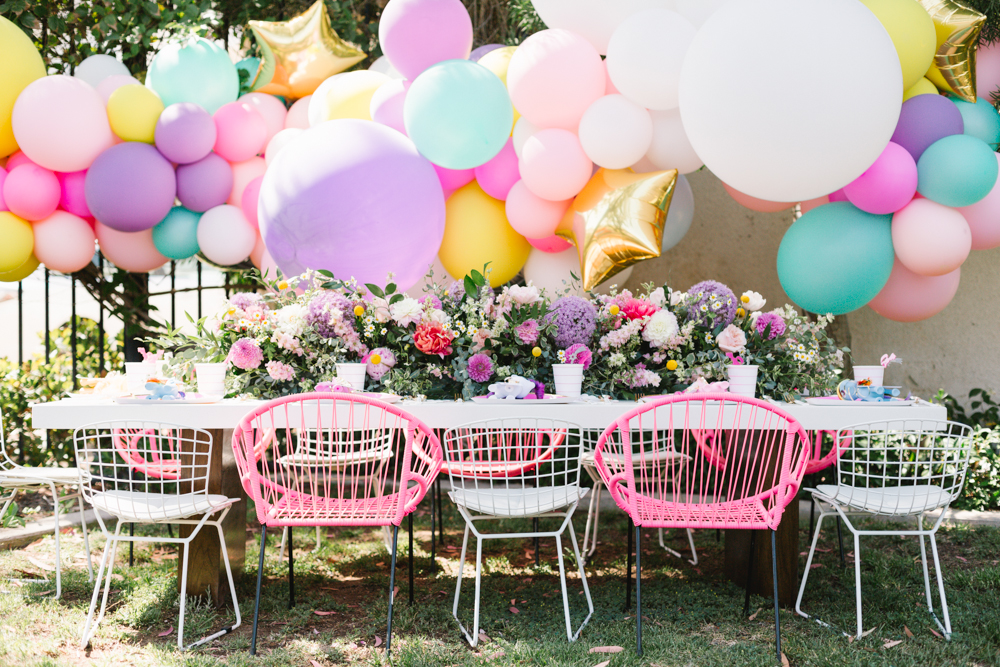 Gotta start with the amazing table set up!  Alatheia's husband Kyle owns Hart Concrete Design and he made this table just for the party!  It was really beautiful!!  We added these fun chairs from Fire & Creme, the pop of pink was the perfect touch!  I requested a fun and whimsical floral table runner and Anna Creative Florals delivered!  Once the flowers were on the table we were all smiling from ear to ear, they were bright, youthful and made the table!!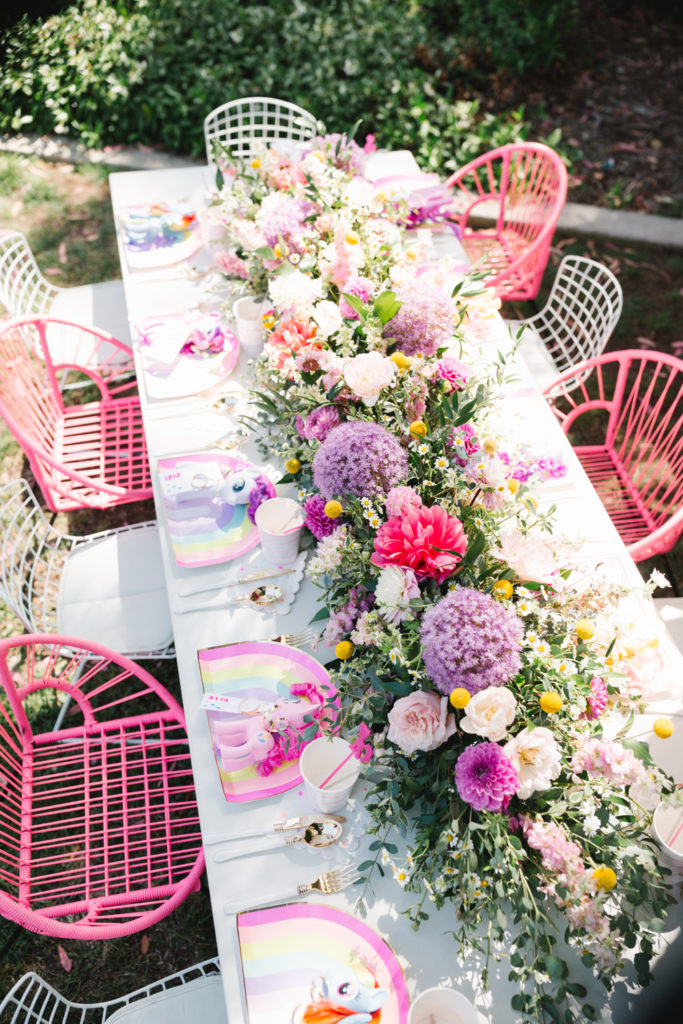 For the place settings I had so much fun with Paper Boy Shop's new rainbow plates and napkins!  We actually used the opposite side of the rainbow napkin, it has stars and just complimented the plate so well.  Then I added this flatware, and these Dream Society cups!  The Roc Shop created the My Little Pony and shooting star drink stirrers, such a cute detail!
Each guest had their own My Little Pony waiting for them at their seat!  River & Bridge added the tags for the place settings, so cute right?!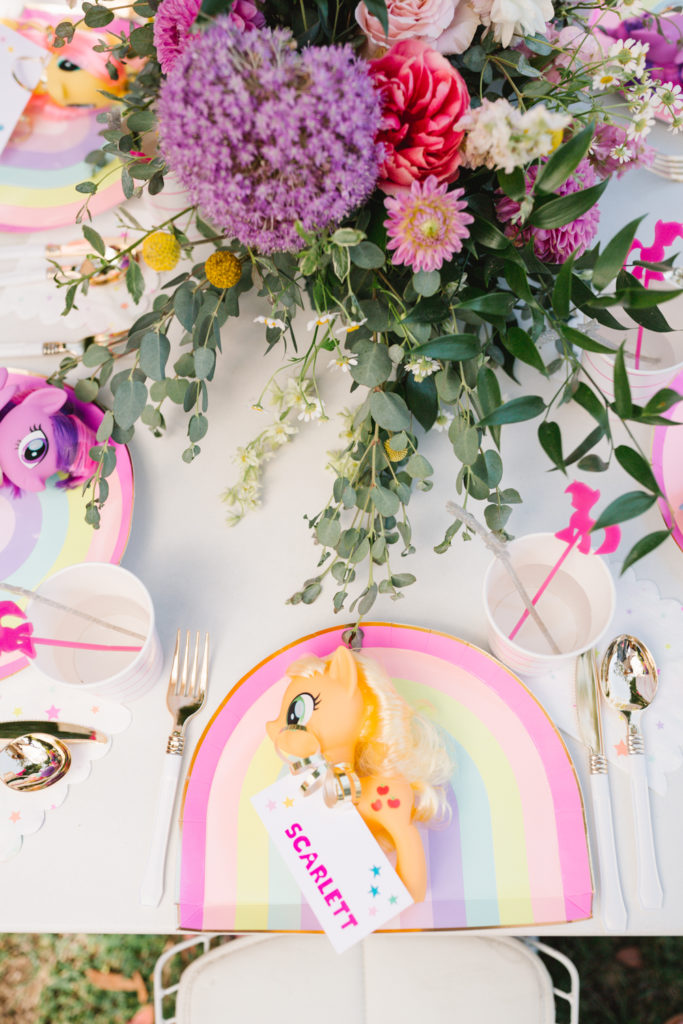 Of course our friends at Wild Child Party killed it on the balloon game!!  We had them add some metallic stars and think it came out so so amazing!!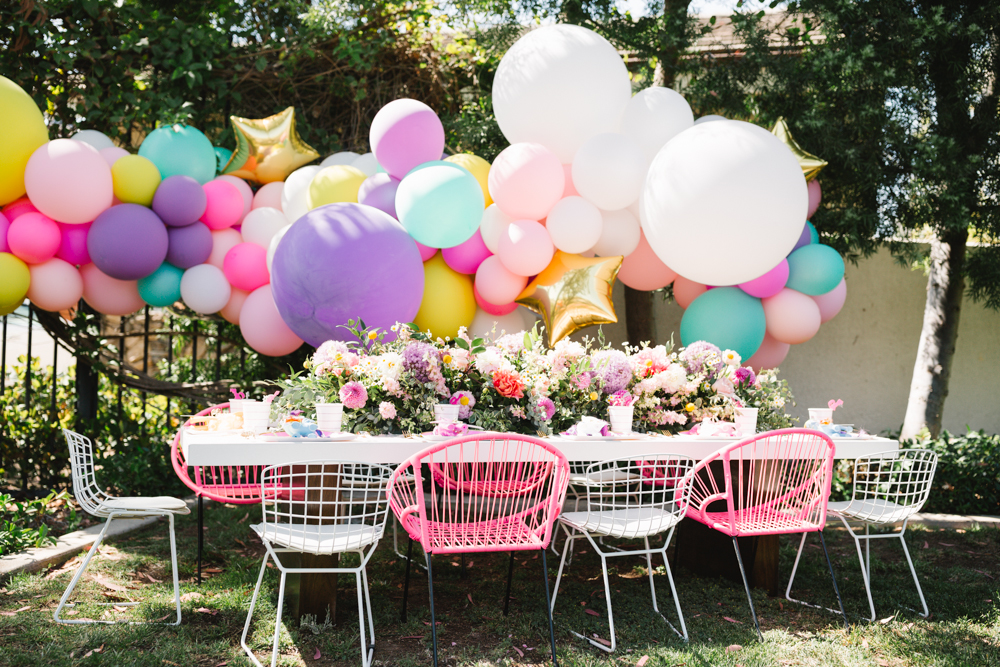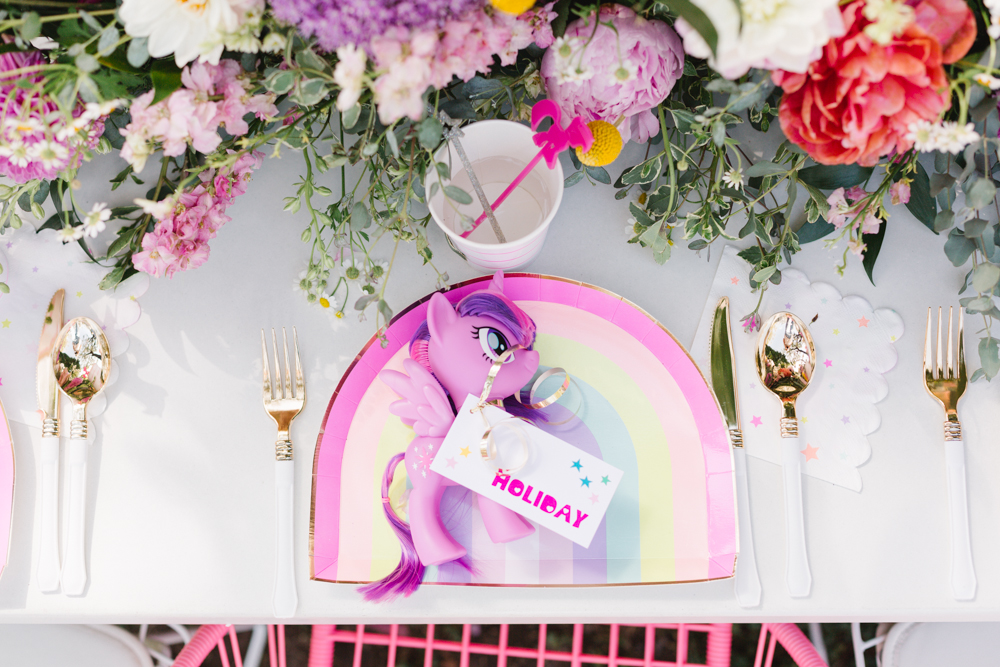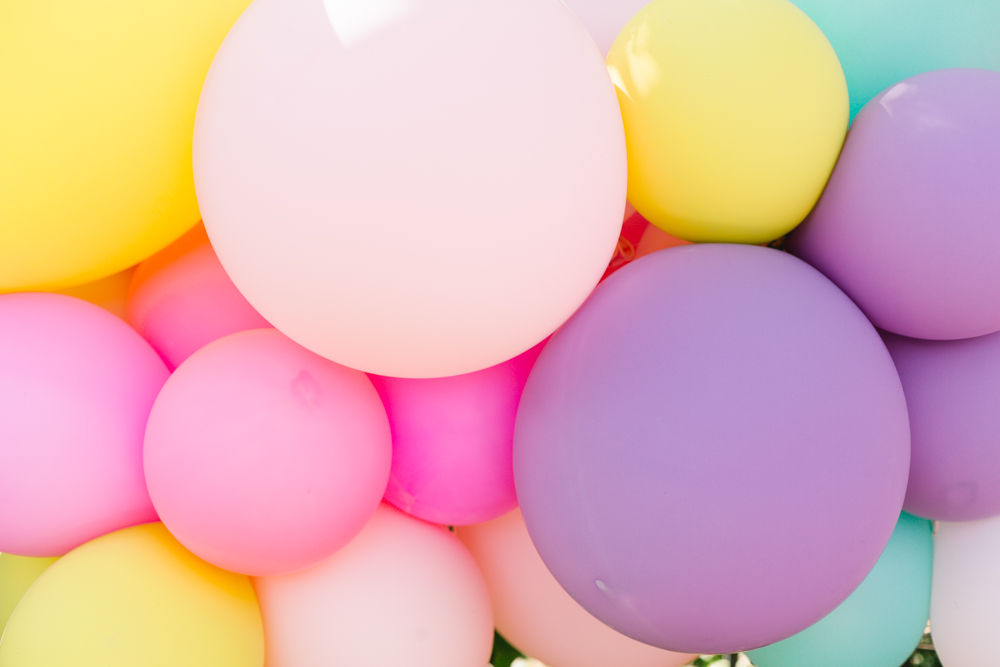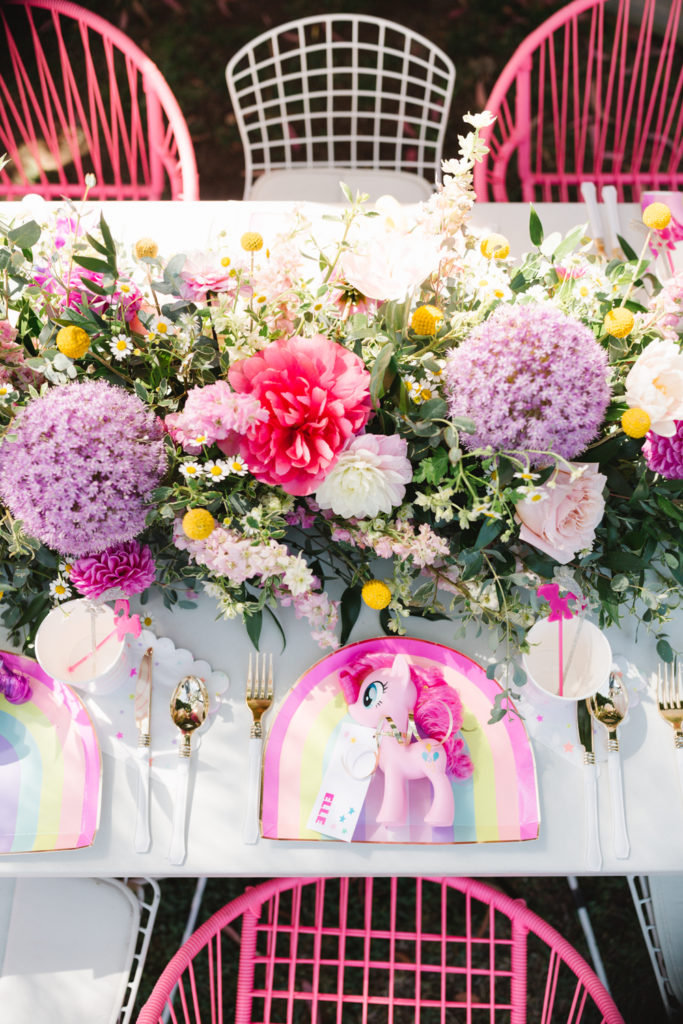 Seriously, can't get enough!!  Love all the color and the playfulness of this one!!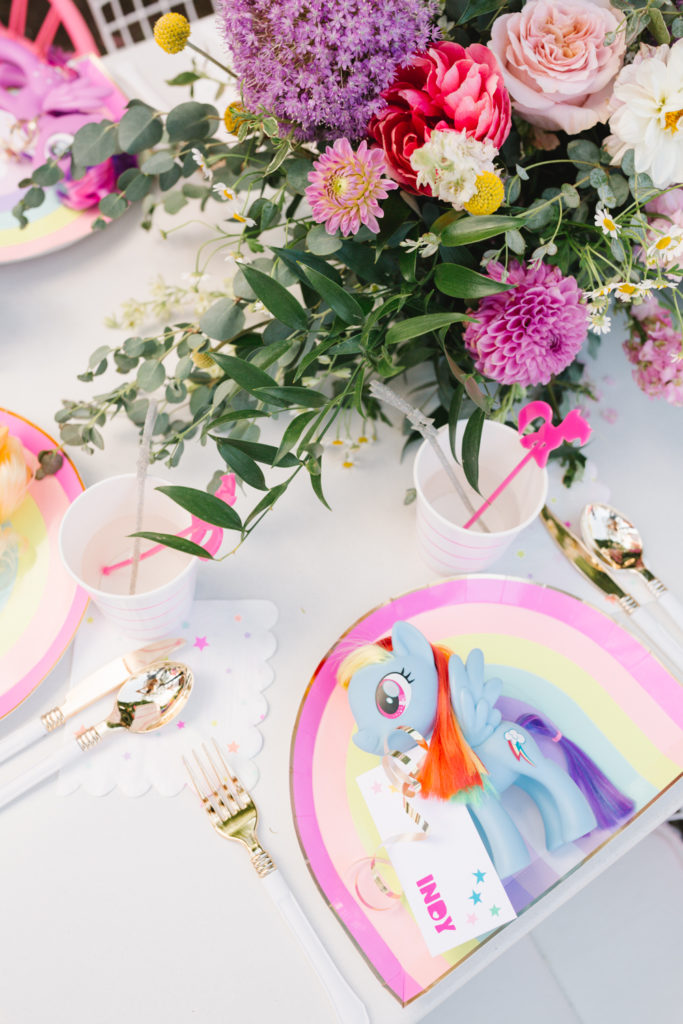 Ok, on to desserts!  Normally I save desserts for the end of the post, but this one deserves to be up front!!
Elise Cakes created these pretty little desserts, and sort of blew our minds with all the cuteness!  We had a colorful fringe cake, cupcakes with toppers from The Roc Shop, glittery star cookies, and yummy popsicle cake pops!  Adding some more balloons, pretty florals and signage finished it all off seamlessly…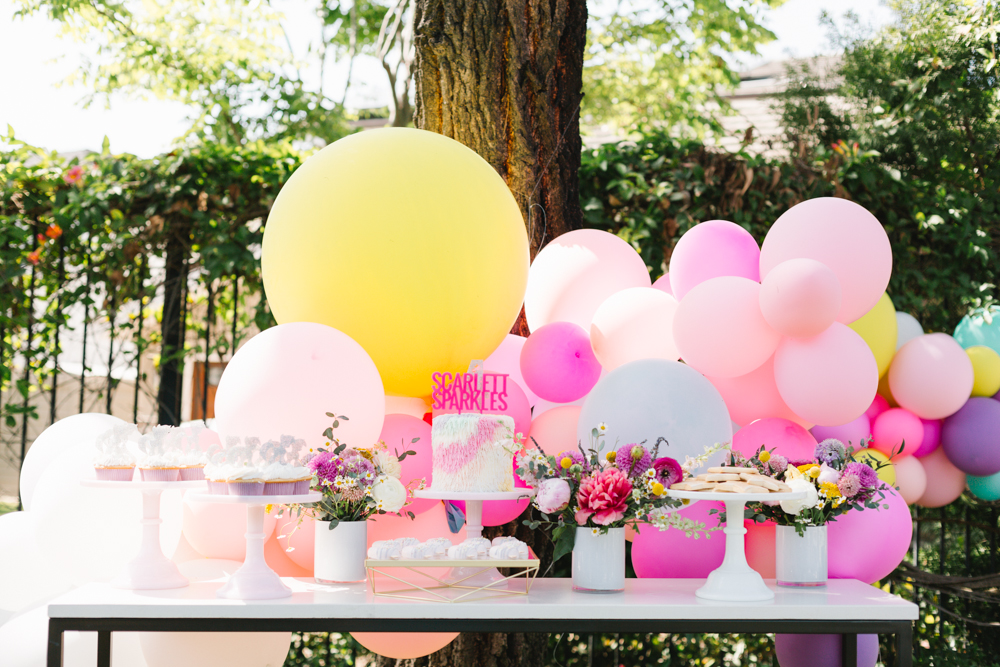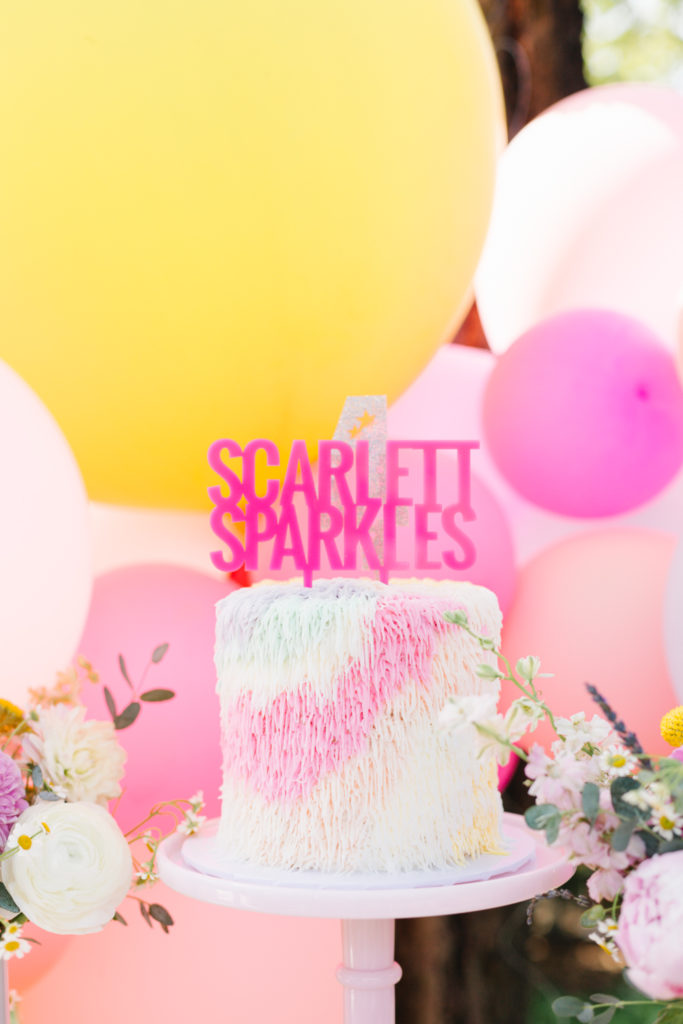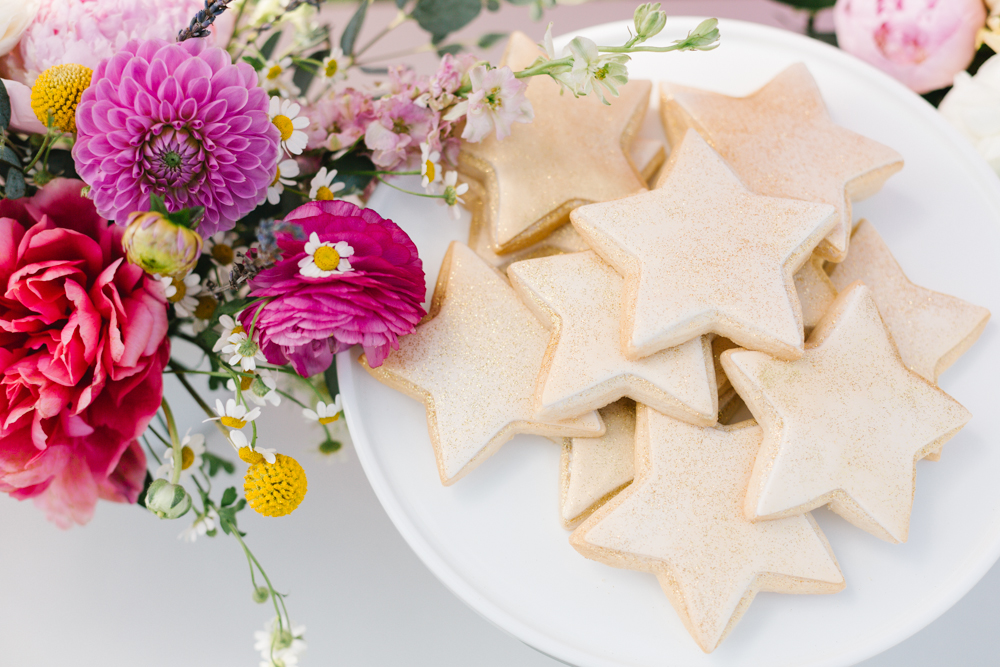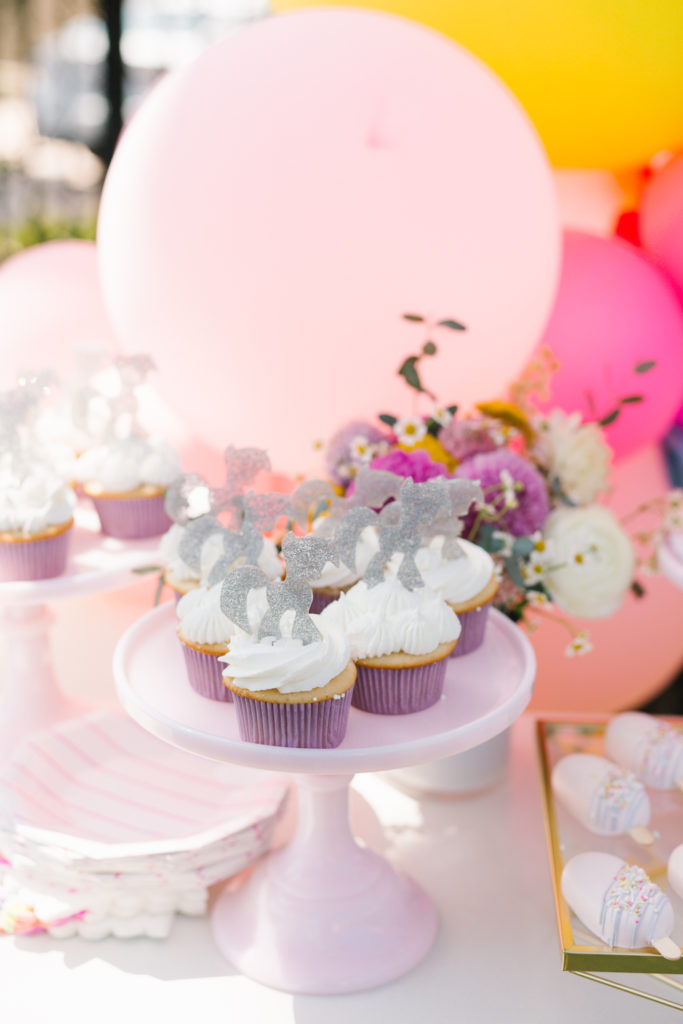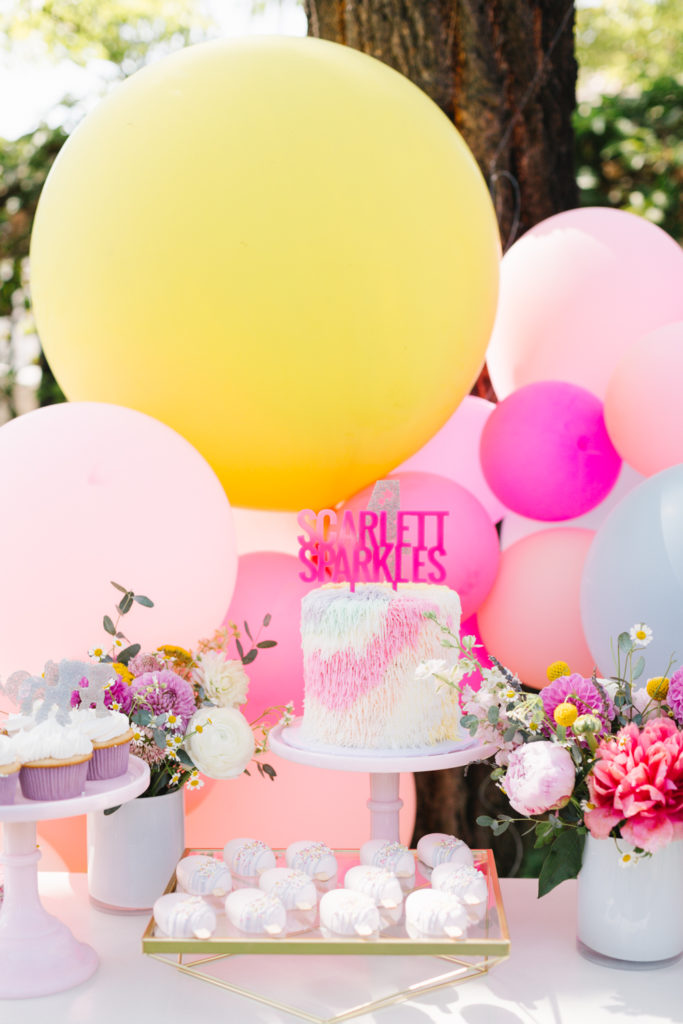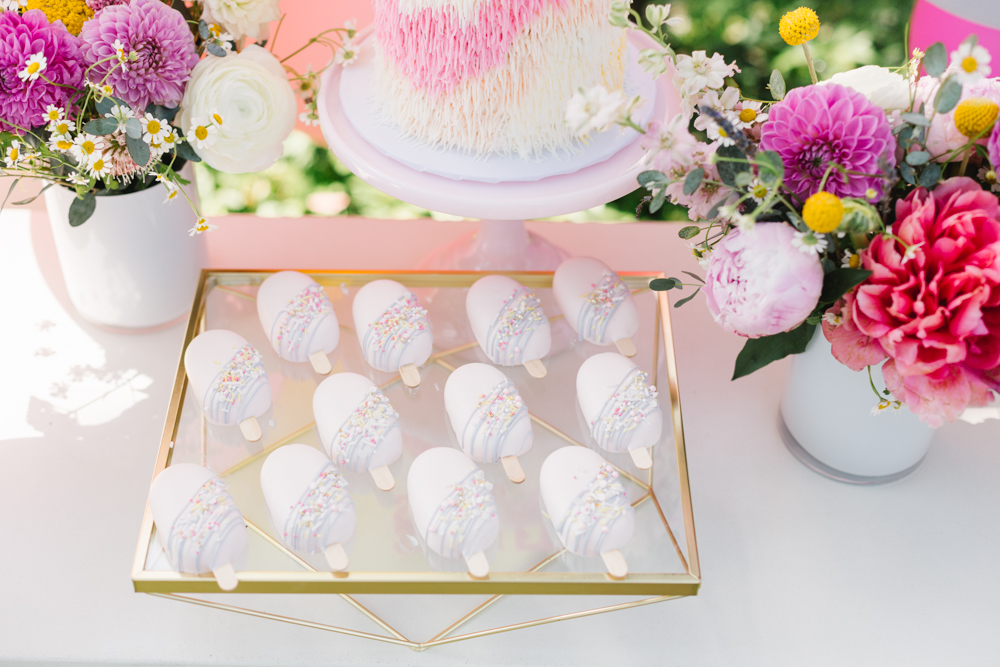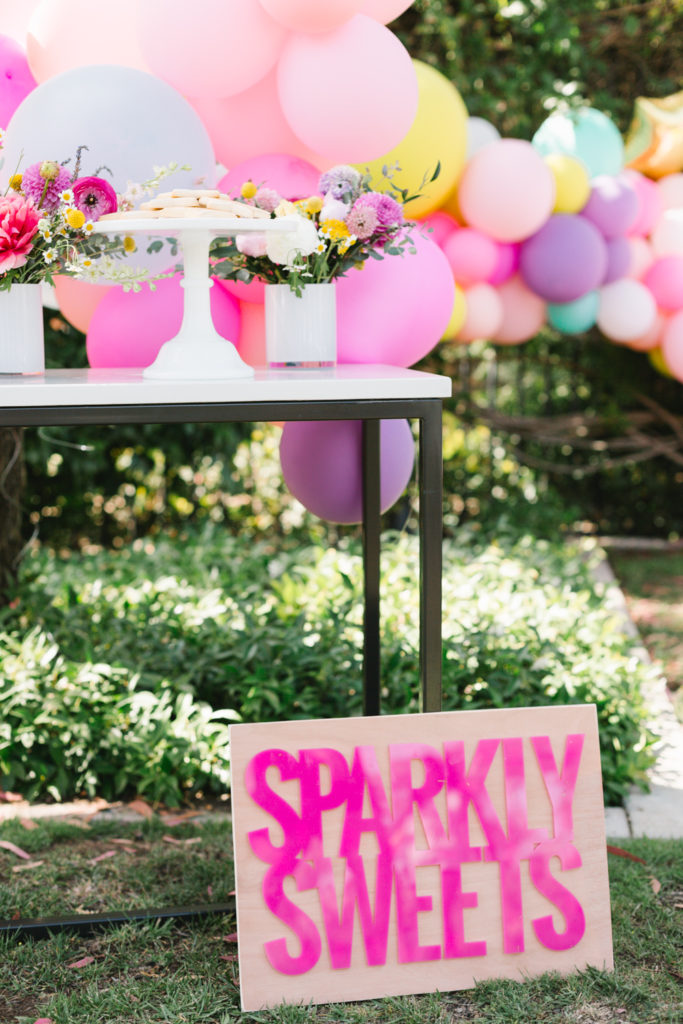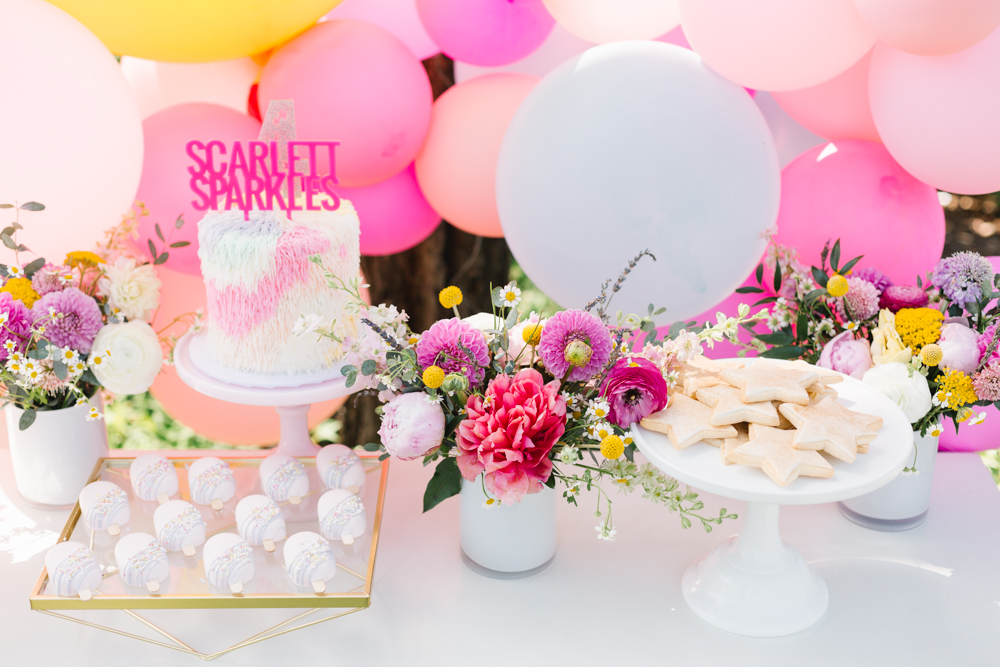 There's the birthday girl with Mama & Baby sister Elle!  We were dying over their matching bikinis!!!  Did we mention this was a pool party?!  Gotta go big when your birthday is in the middle of summer!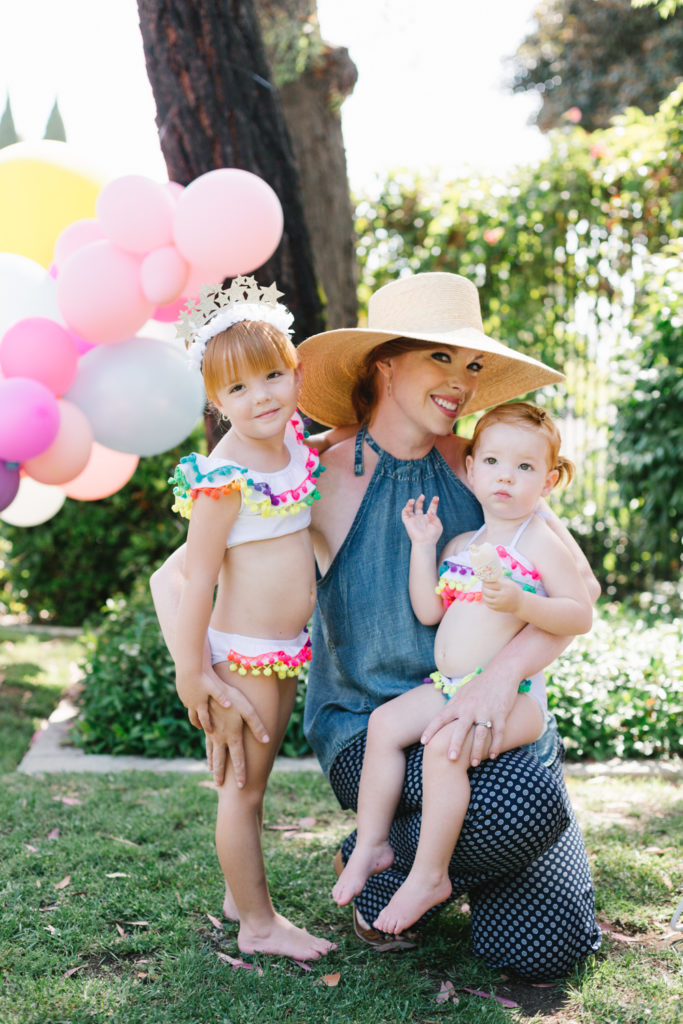 Check out some of the cute little guests who came to play!  Starting with adorable Ever below… LOVED her little plaid Numi Kids romper!!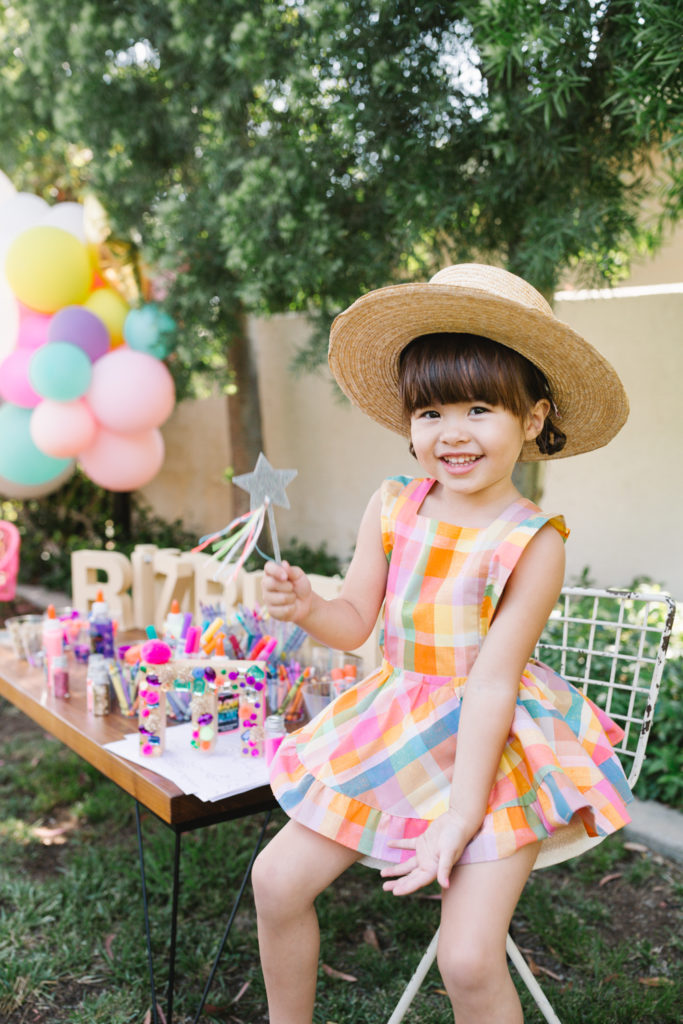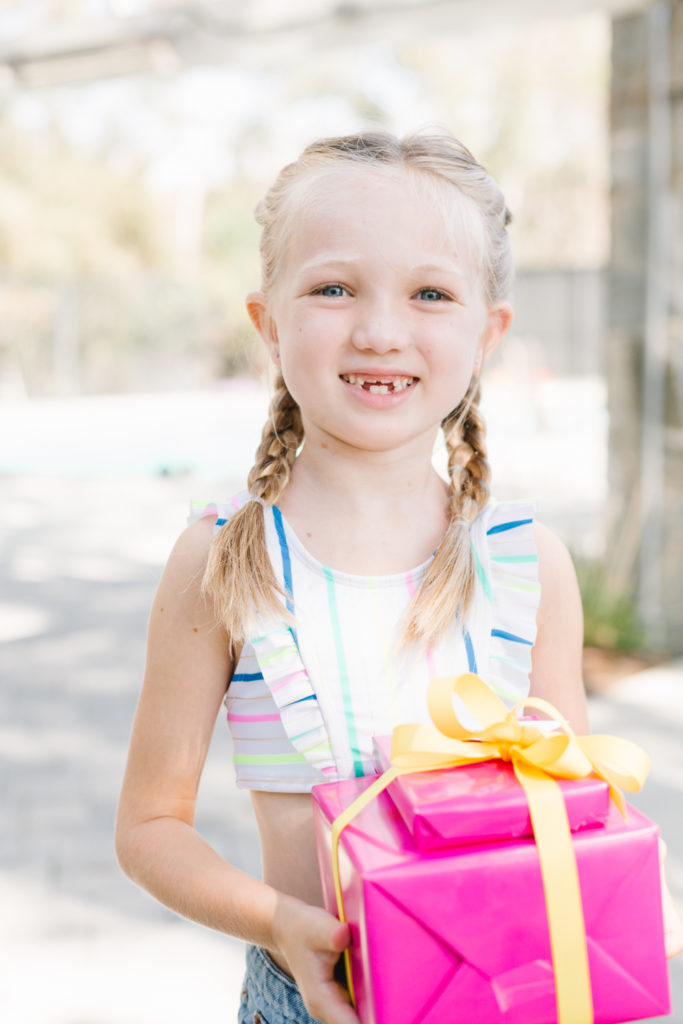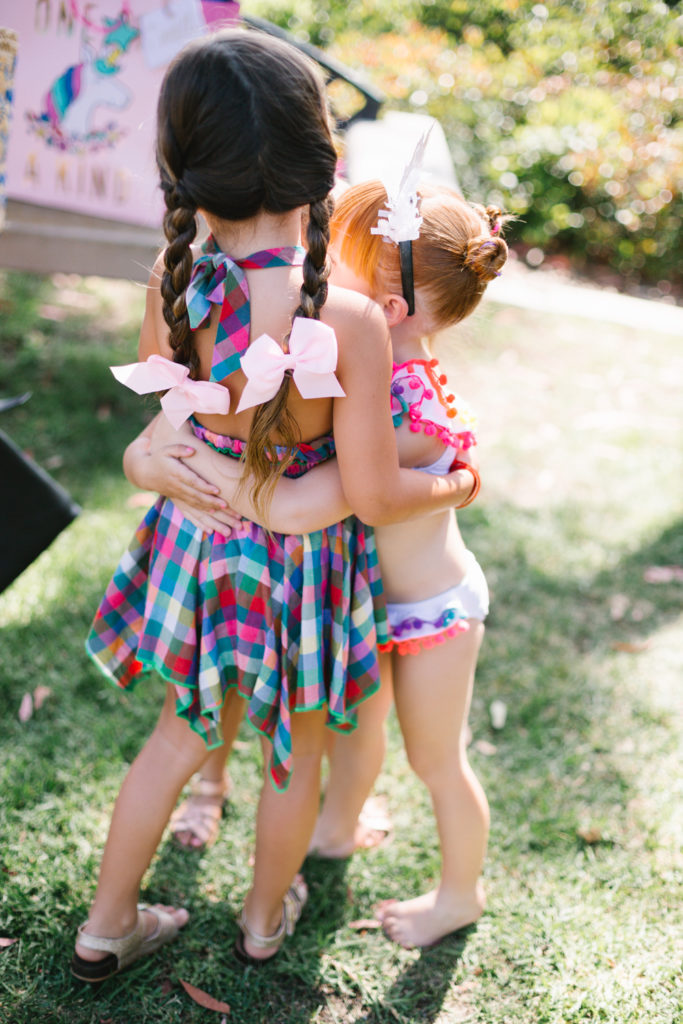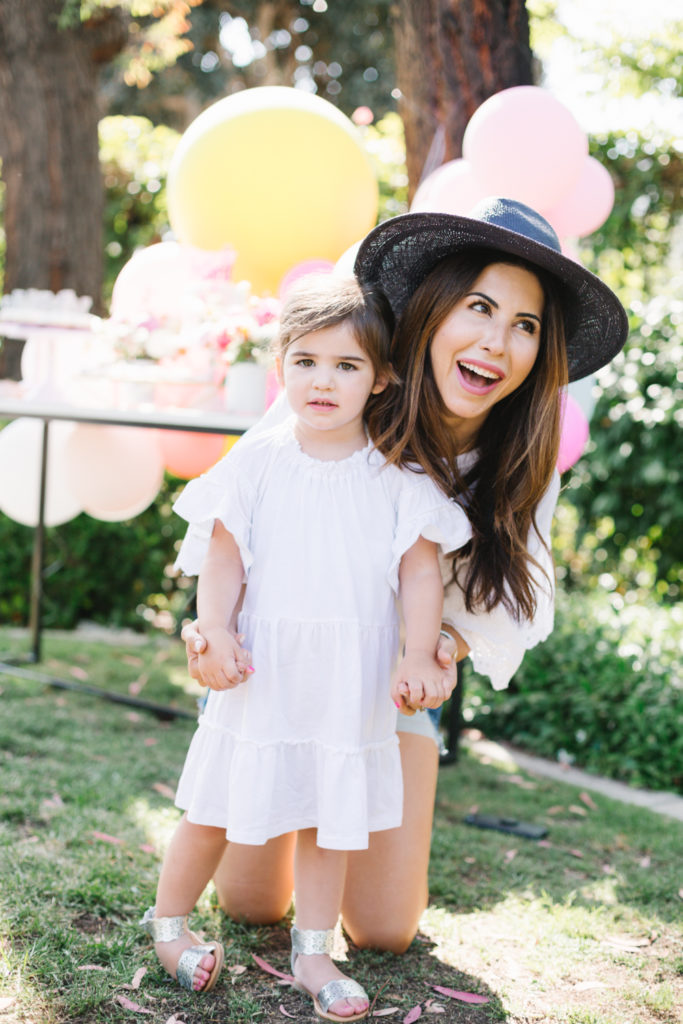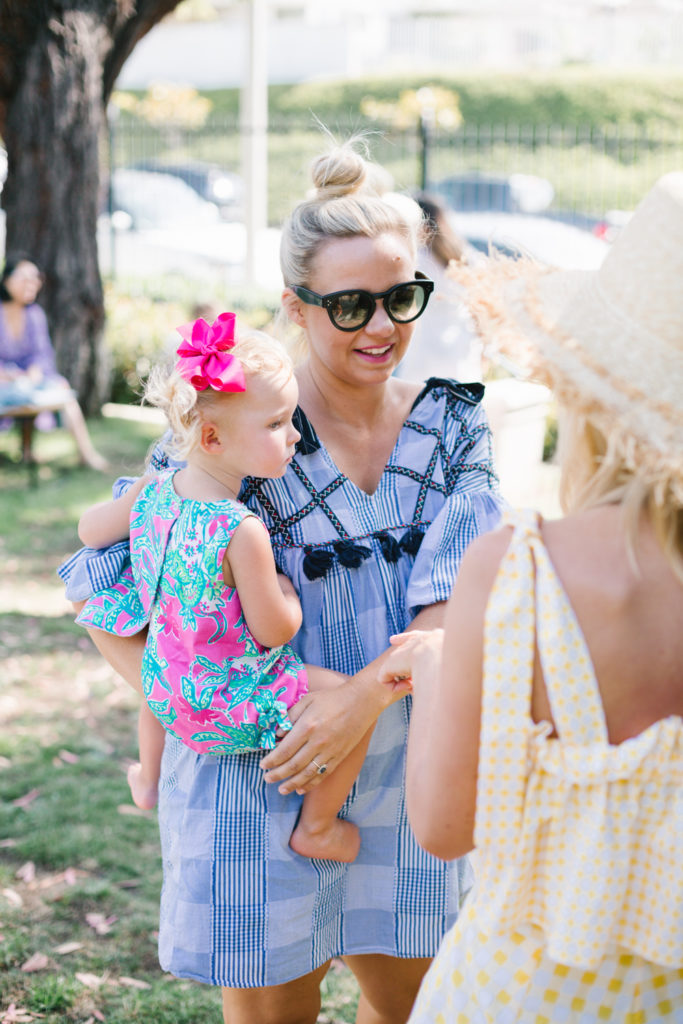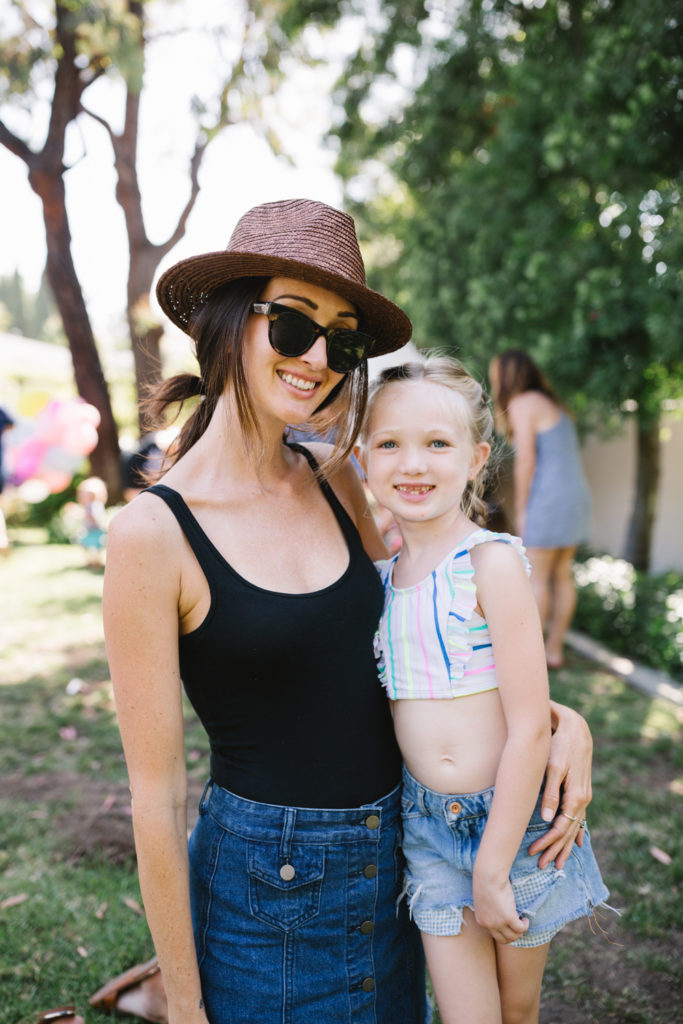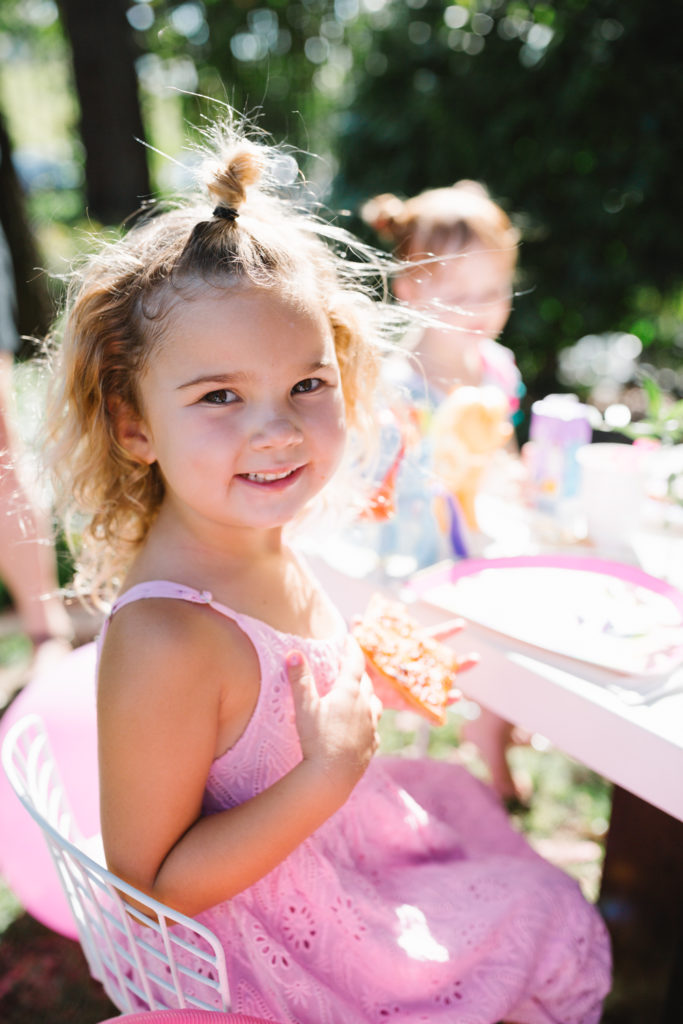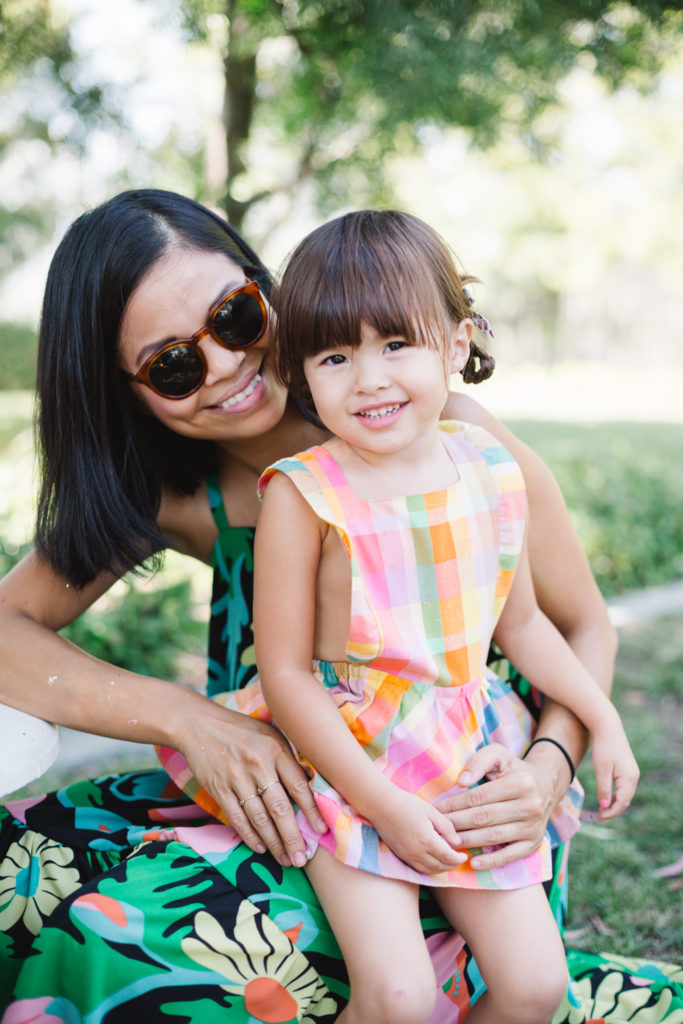 Daddy had to get a photo too!!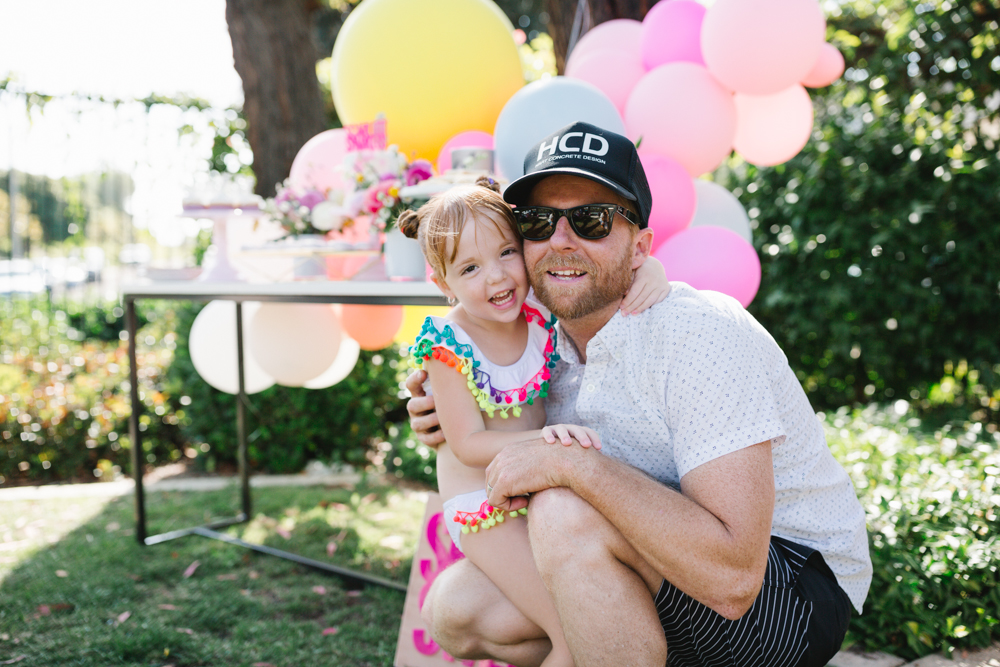 The mamas were treated to this delicious spread from Tablo Laguna along with tunes played on the Stelle pillar.  Alatheia always has the most thoughtful and fun playlists for her parties, this woman thinks of everything!!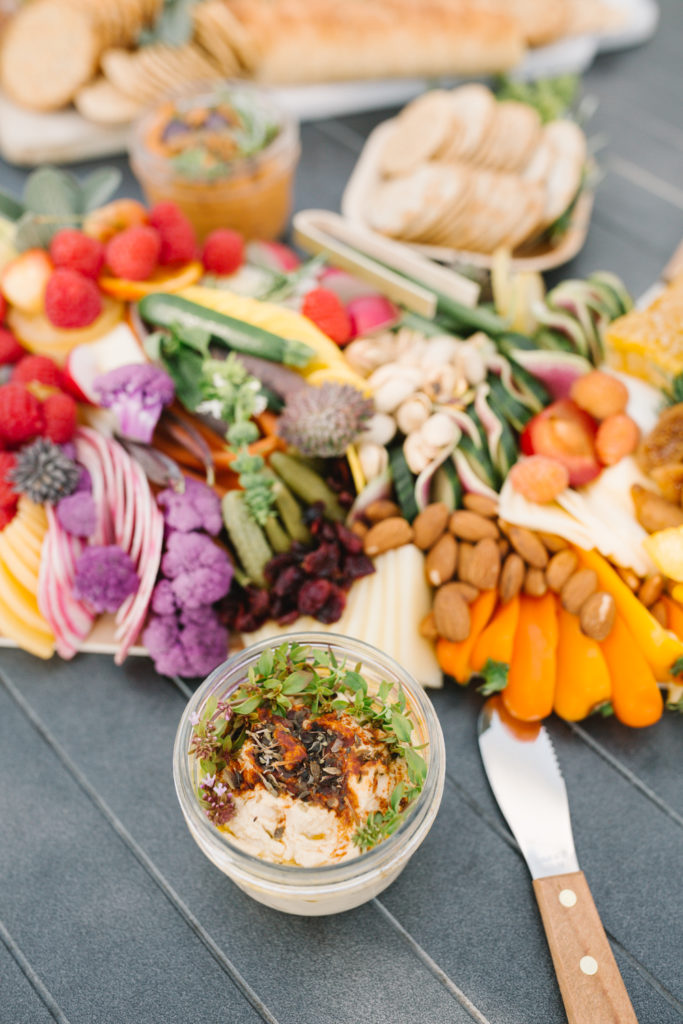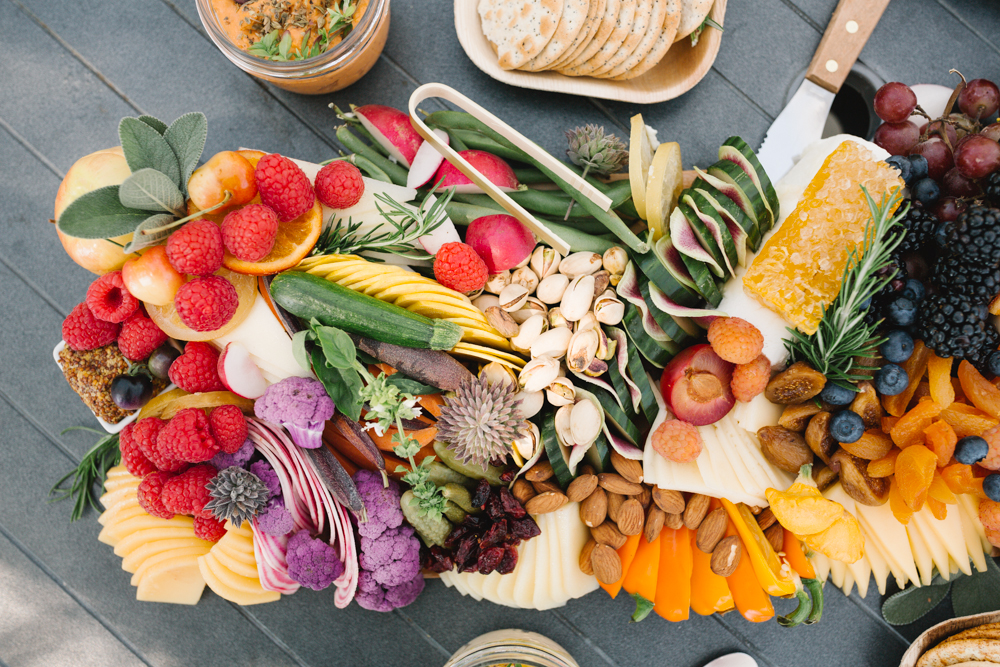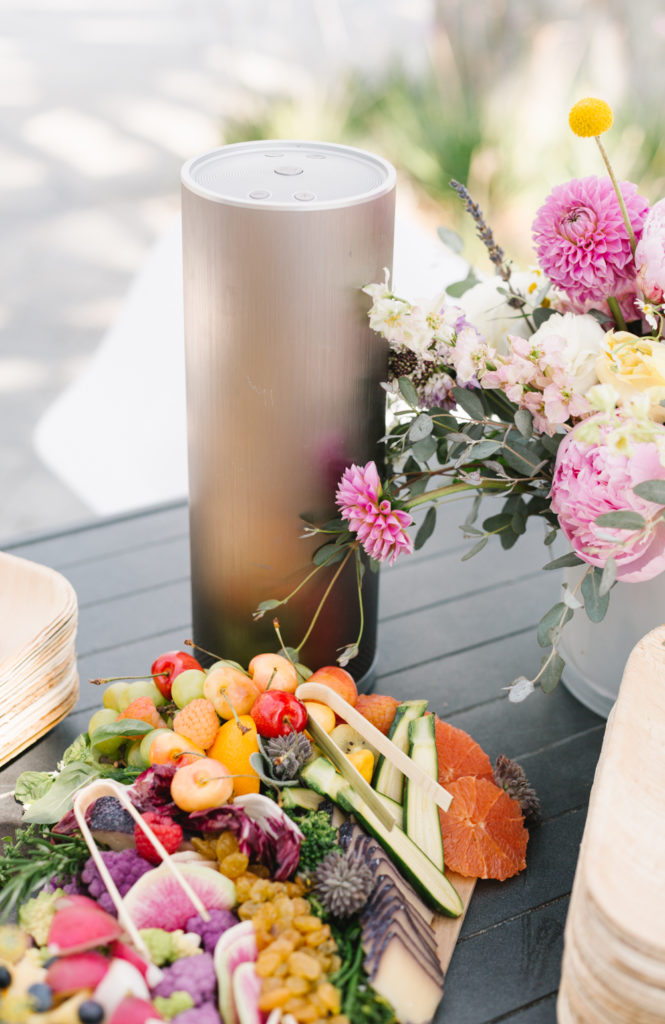 There was some pretty fun stuff for the kiddos to do at this party…  Starting with adding designs to their denim with Dirty Eraser!  This idea is amazing and I'm still so thrilled about it!  What a great idea, right?!  You bring your denim – shorts, jackets, jeans, whatever you want – and the talented Jo of Dirty Eraser adds cute custom drawings to them!  Trixie out your own denim was definitely a hit!!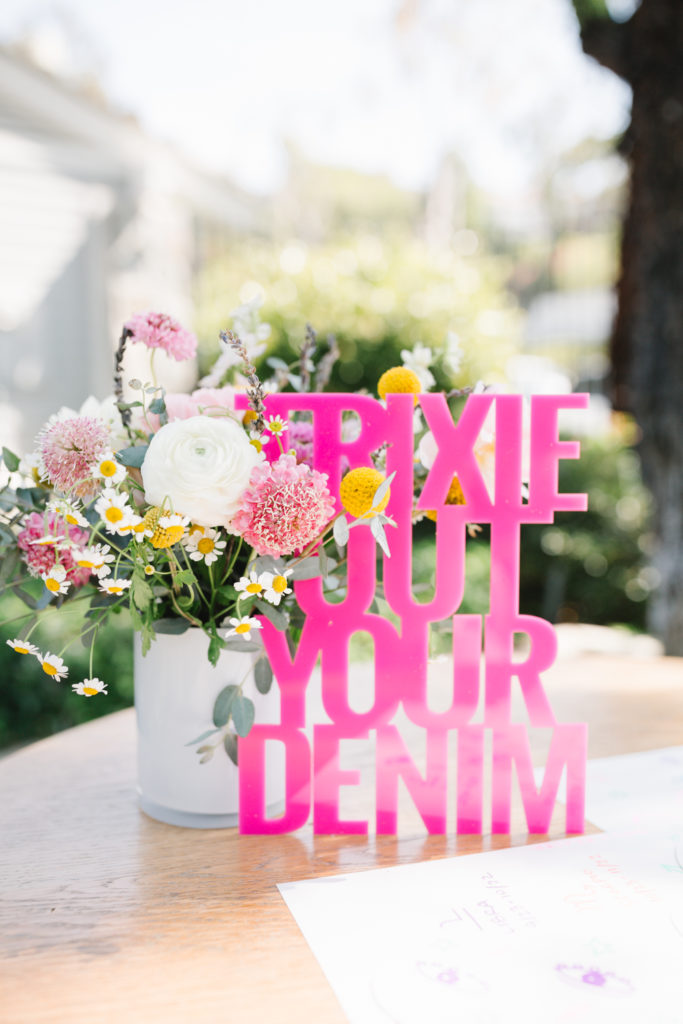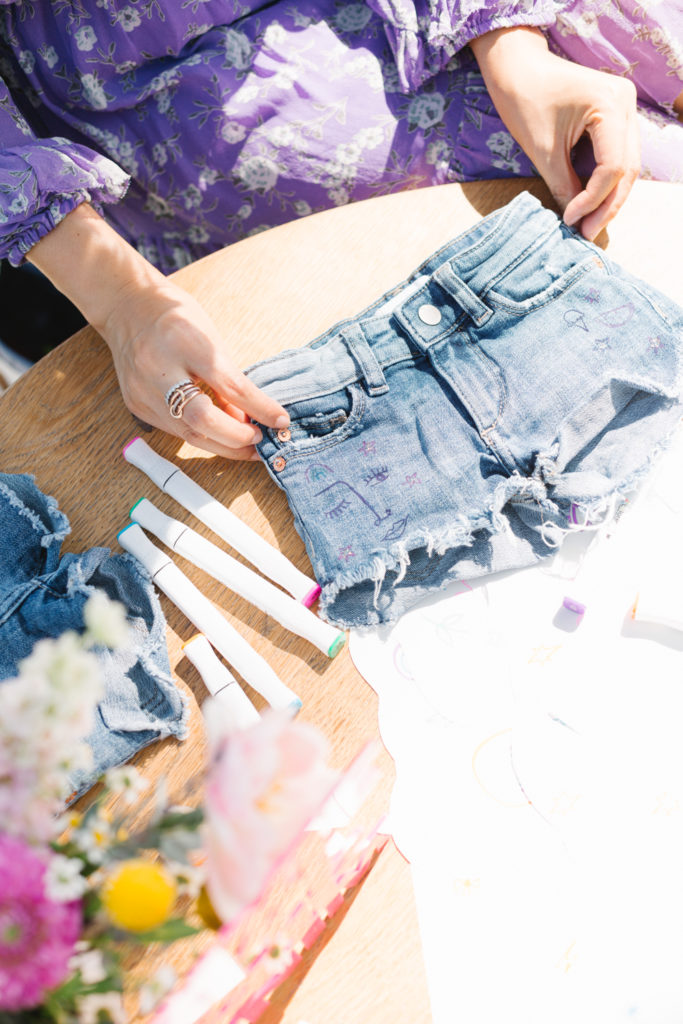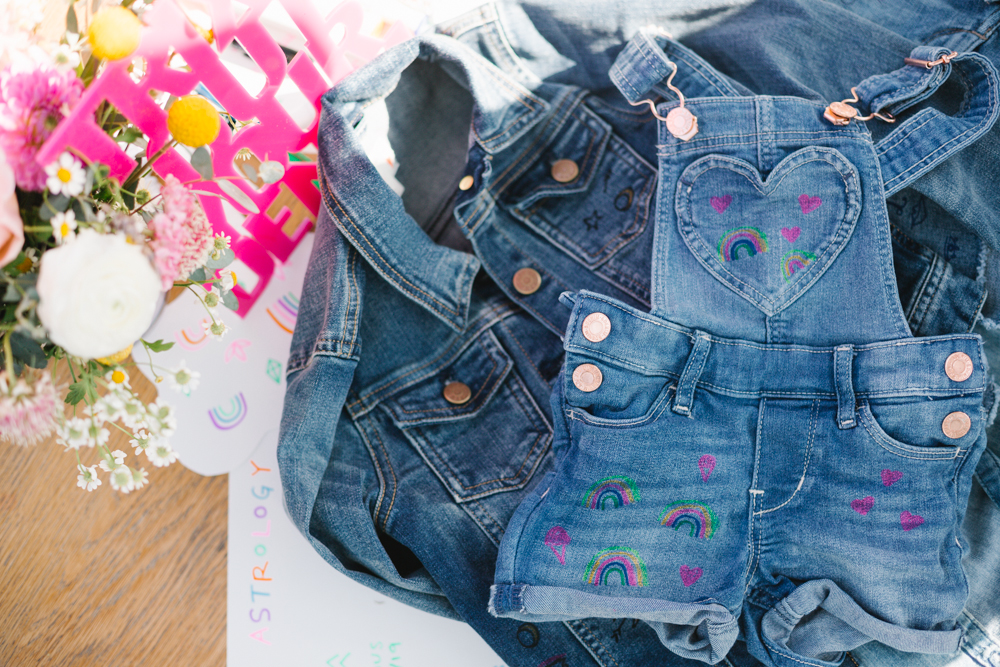 I always love coming up with different ideas for crafts at our parties… For Scarlett's we got each guest's first initial for them to decorate!  We had markers, glitter glue, pom poms, sequins and more!  Something from for them to craft and then take home to put in their room!  One thing I've learned with this age group, they love to create!!  And that's something I can get behind!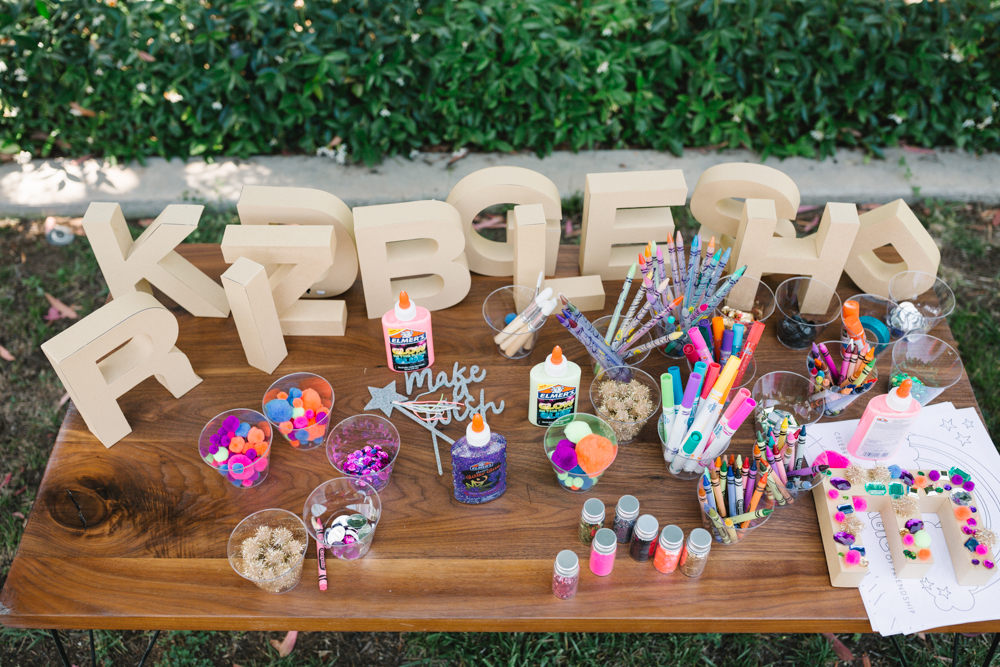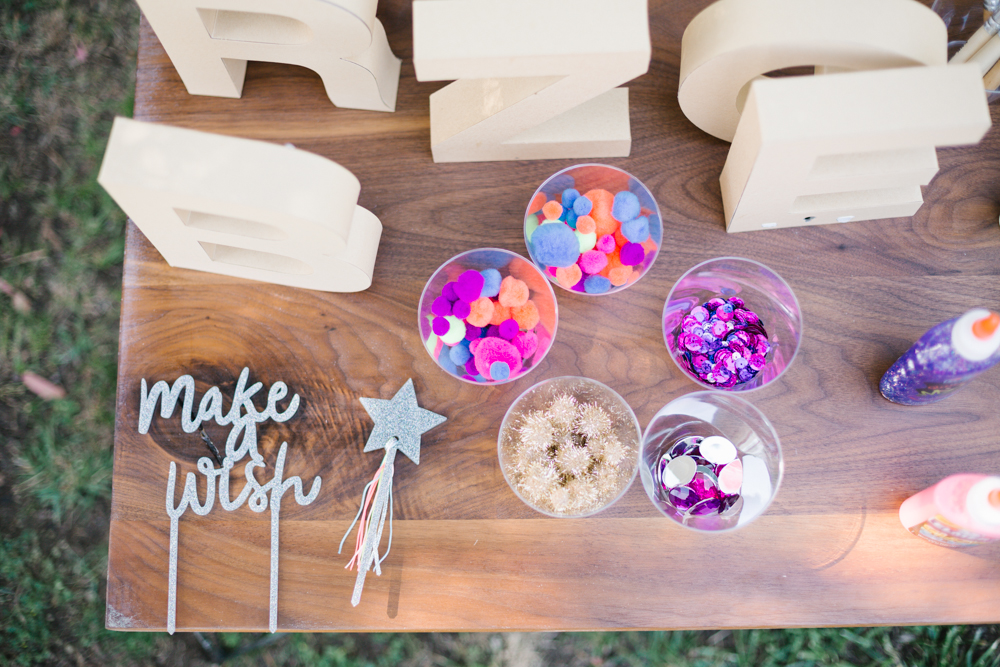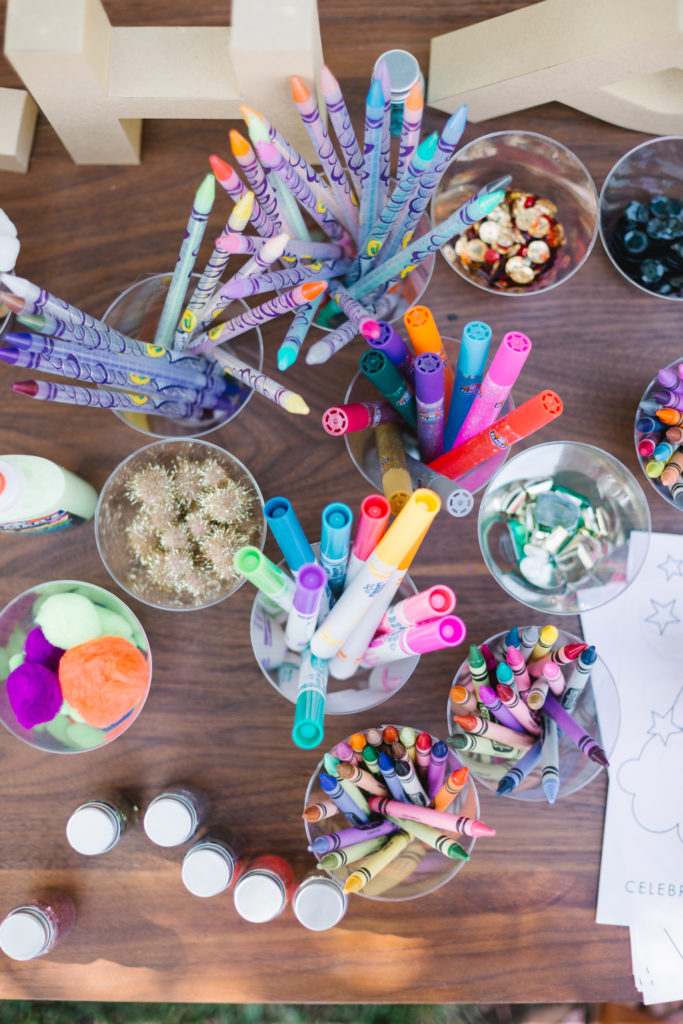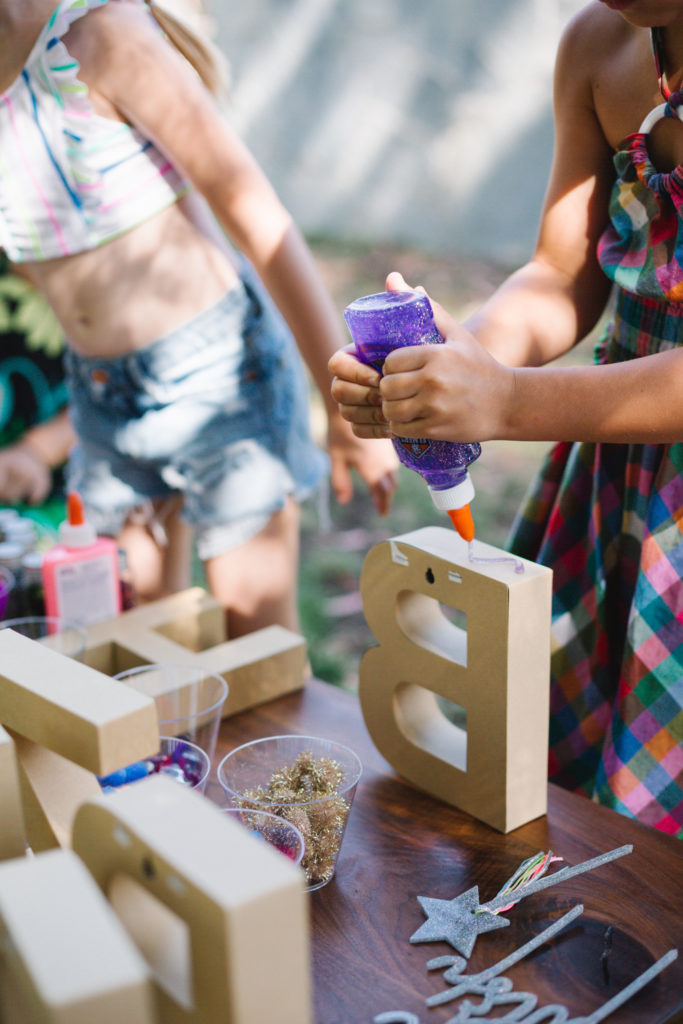 They all had so much fun getting crafty!  So fun to watch!!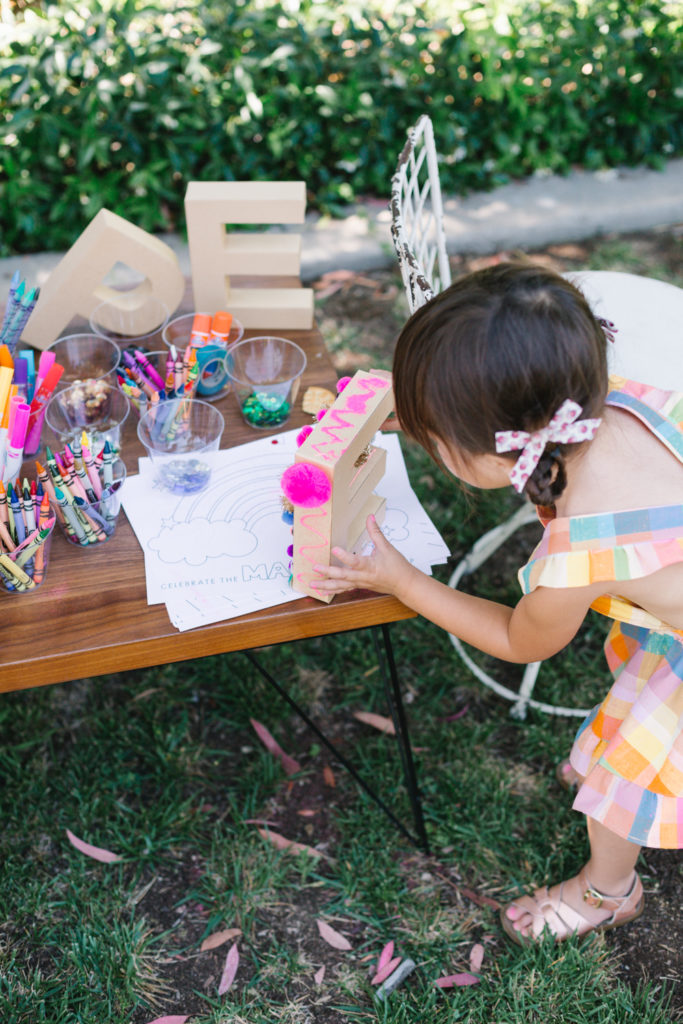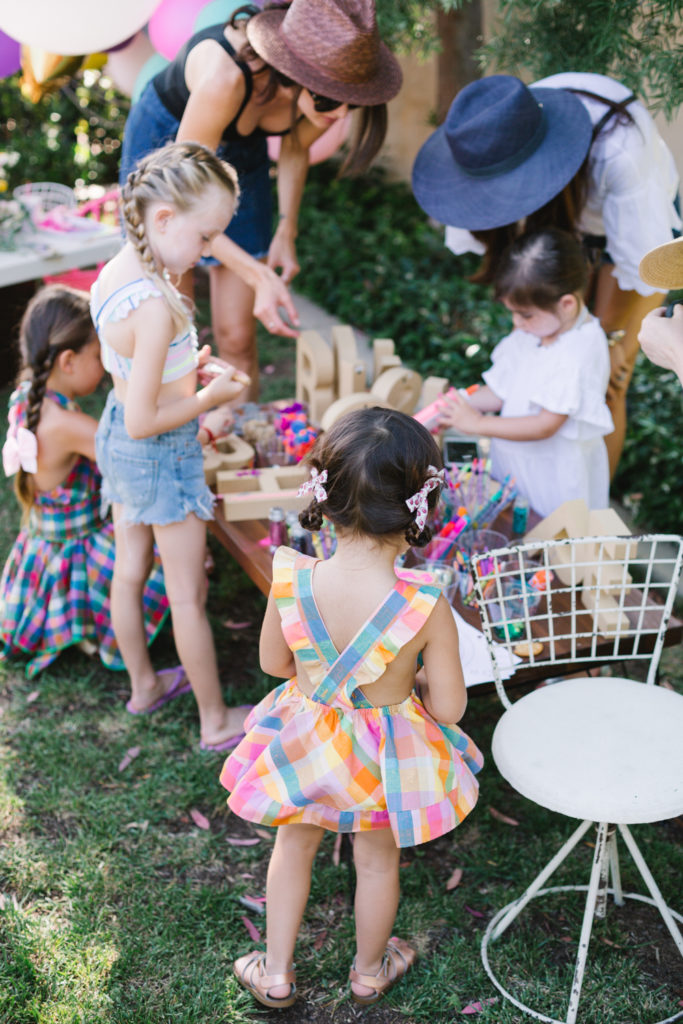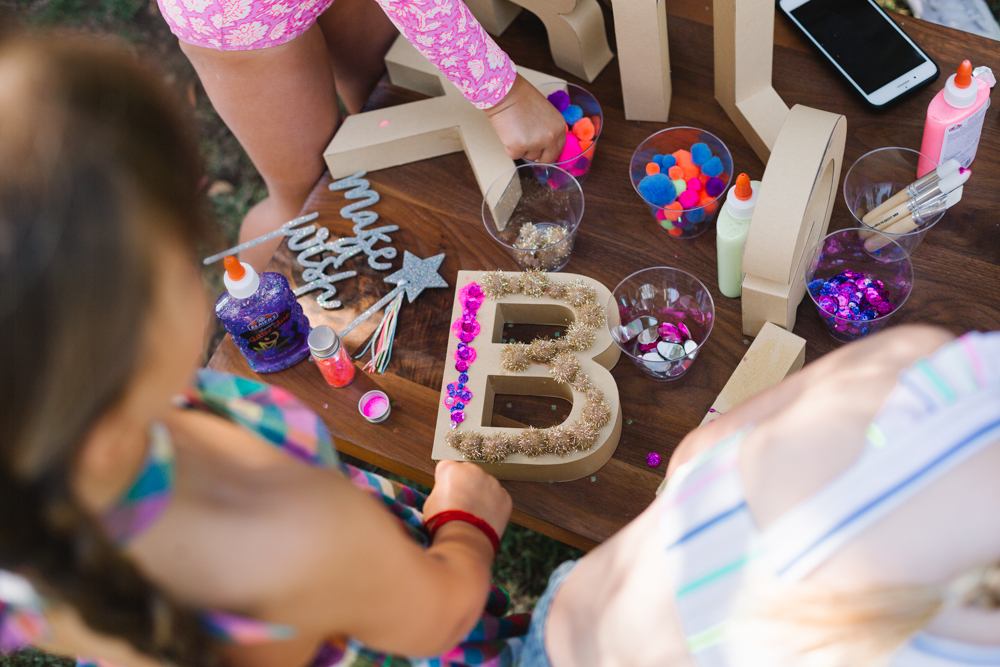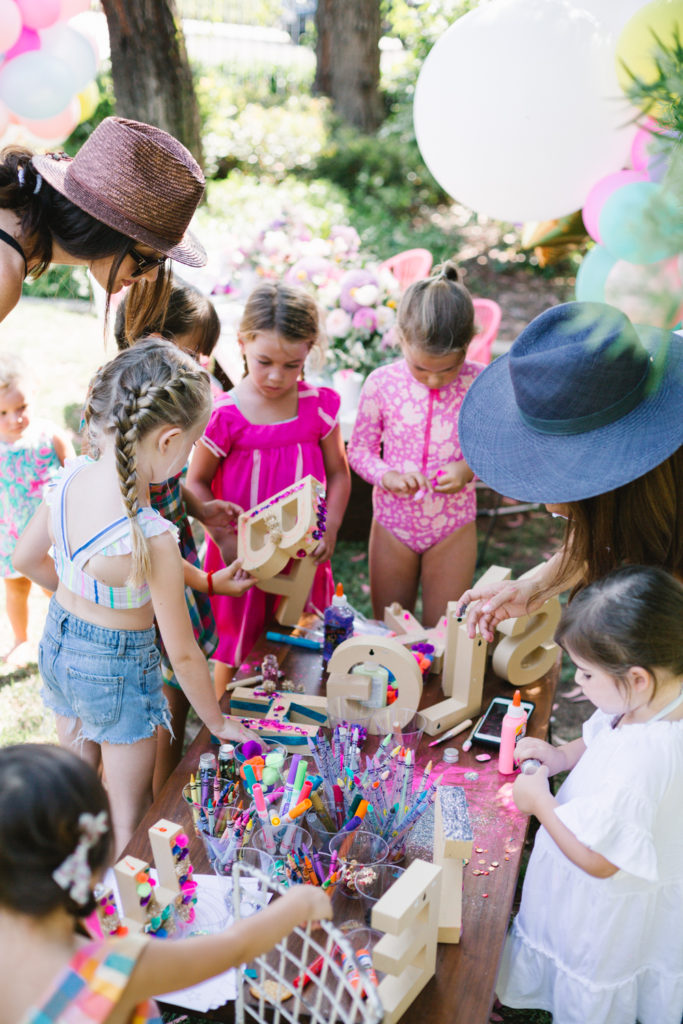 Guess what guys, there was more!!!  We also had a glitter station!!!  The girls could get their hair and makeup done with lots and lots of glitter of course!  There were also My Little Pony tattoos, because when in Rome, right?!  AND a complete glitterati of pool toys for the girls to choose from and go crazy with!  SUCH FUN!!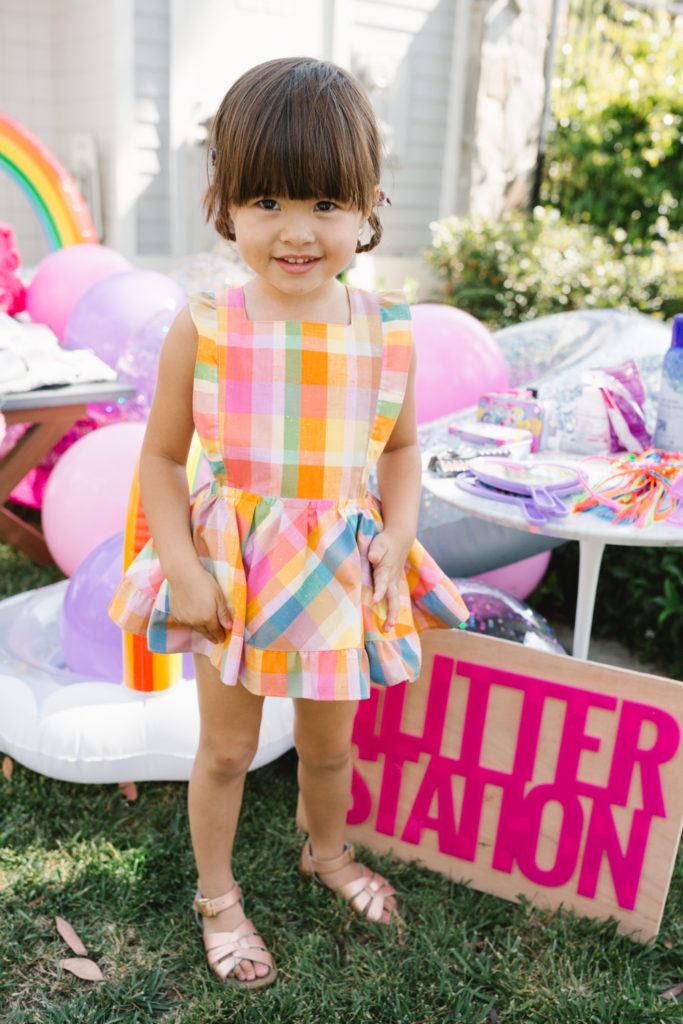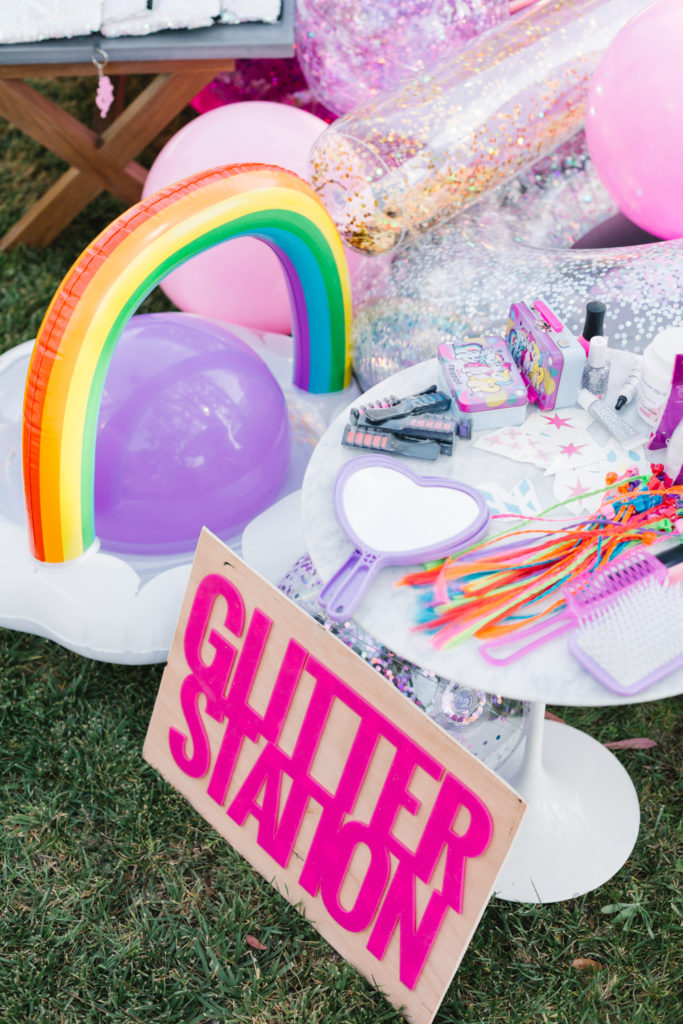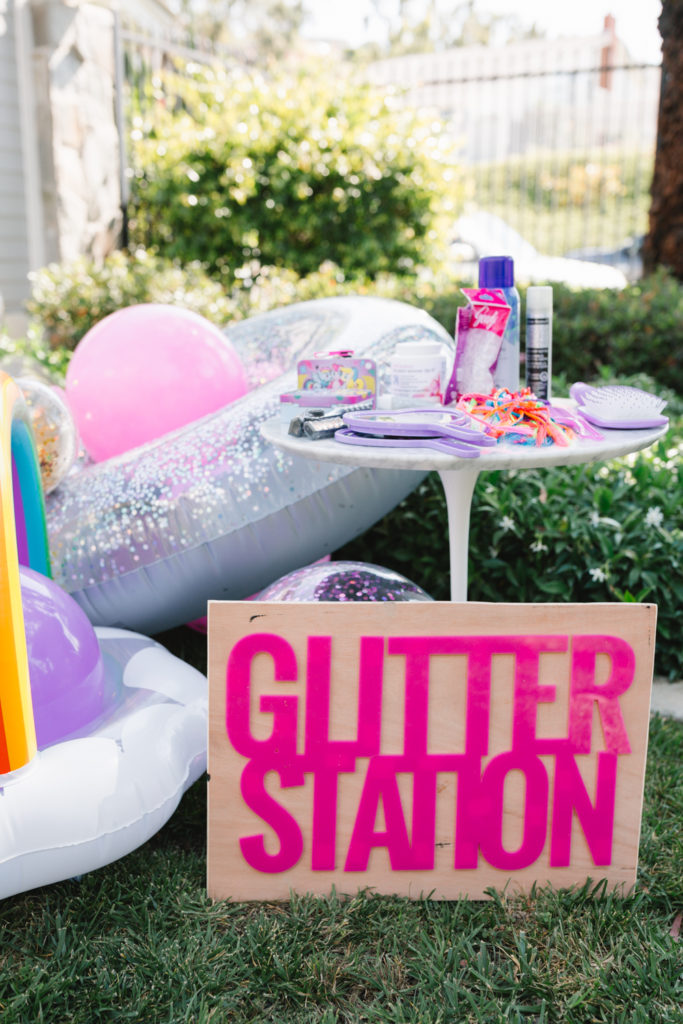 Beach towels and makeup bags were provided for the guests as well – something to dry off and a new iridescent bag complete with a My Little Pony keychain to hold all the beauty supplies.  Because no 4 or 5 year old leaves home with out a good makeup kit, right?!
You can find some of these goodies below!
Rainbow Pool Toy
Glitter Tube Pool Toy
Glitter Ball Pool Toy
Glitter Pool Noodle Toy
Makeup Bag
Towel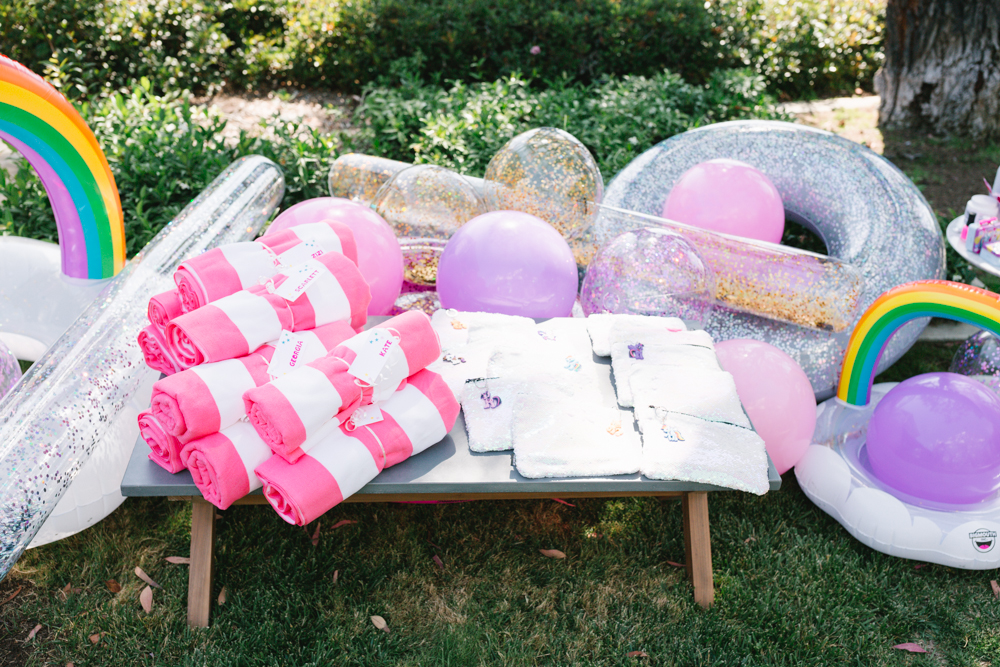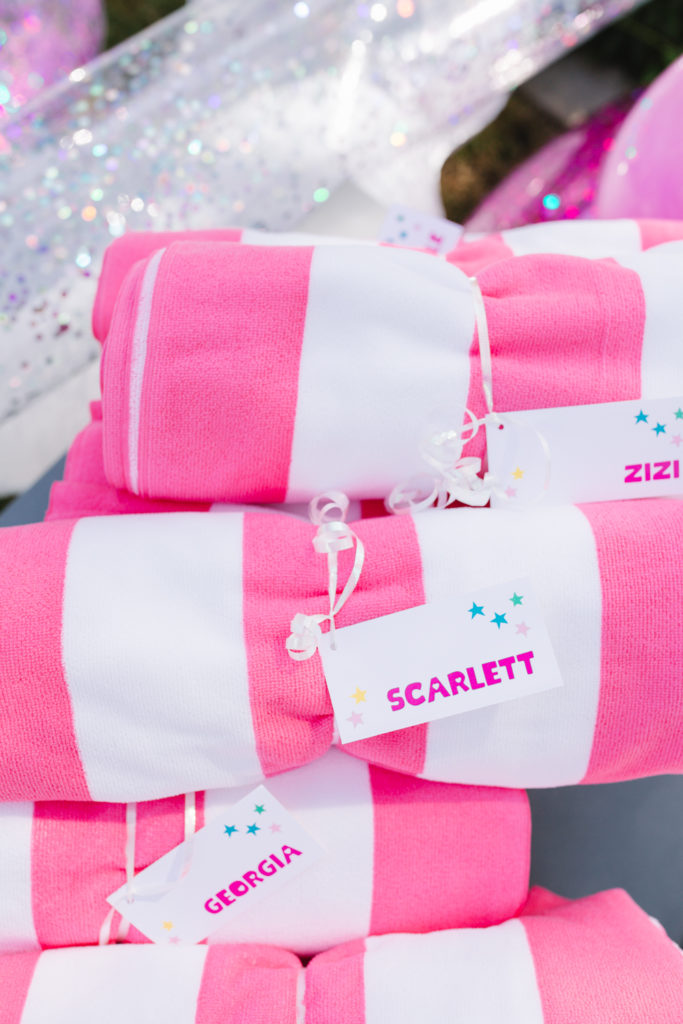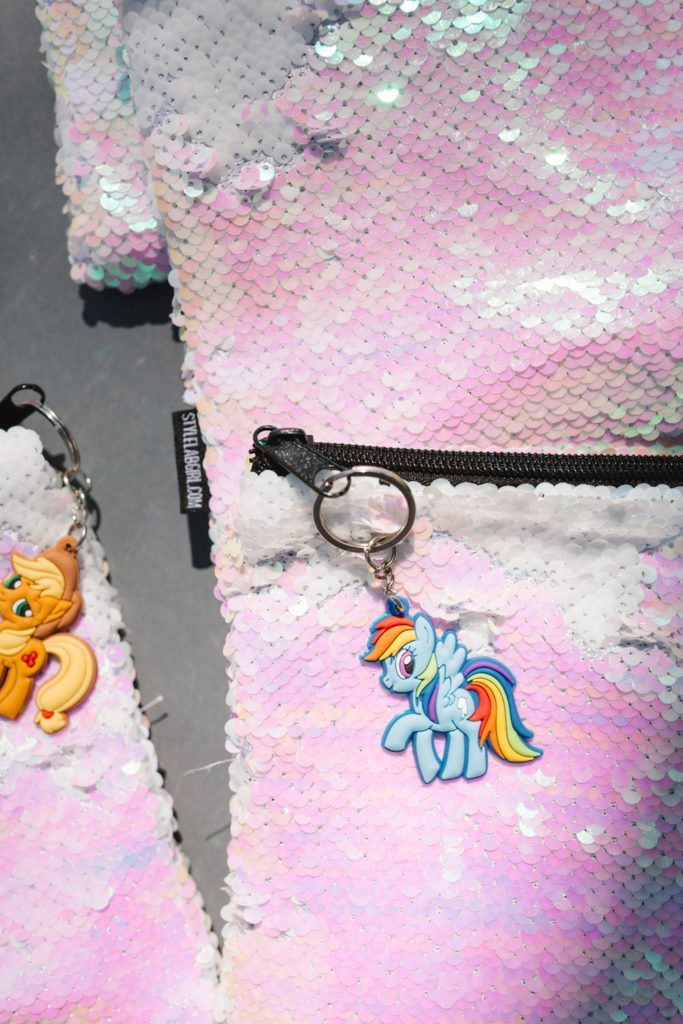 Needless to say, these little ladies had a BALL!  So much fun, aww, to be young and one of Alatheia's daughters!  Haha!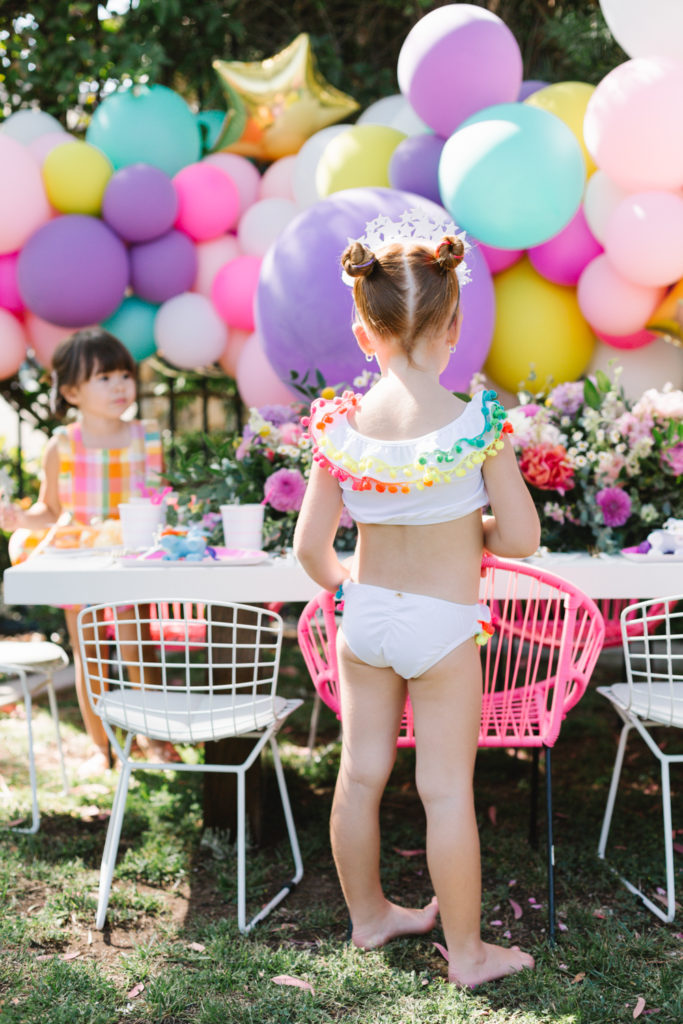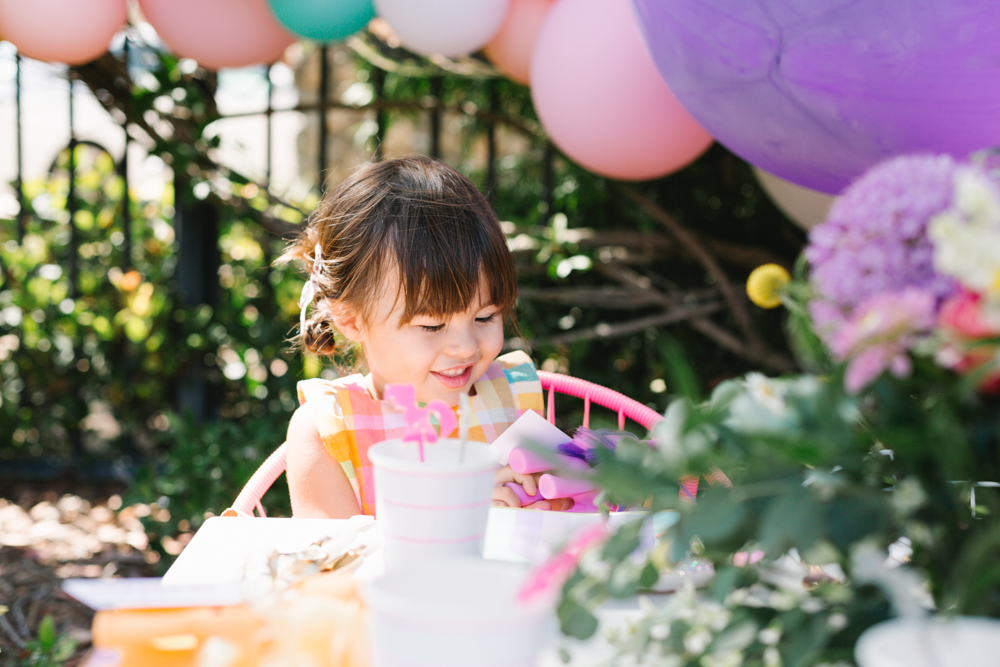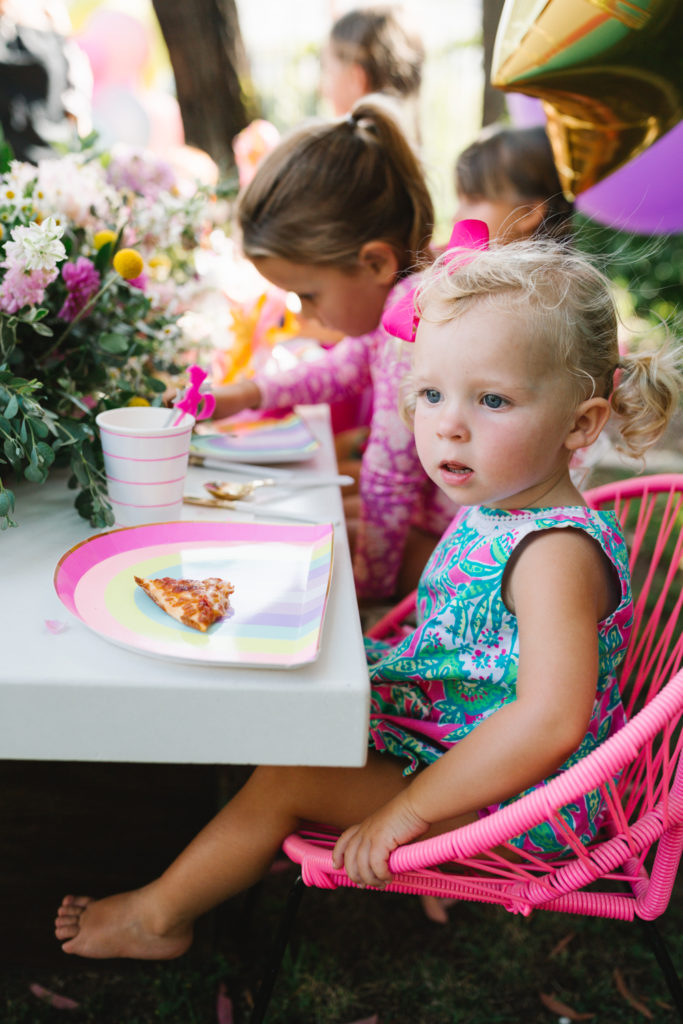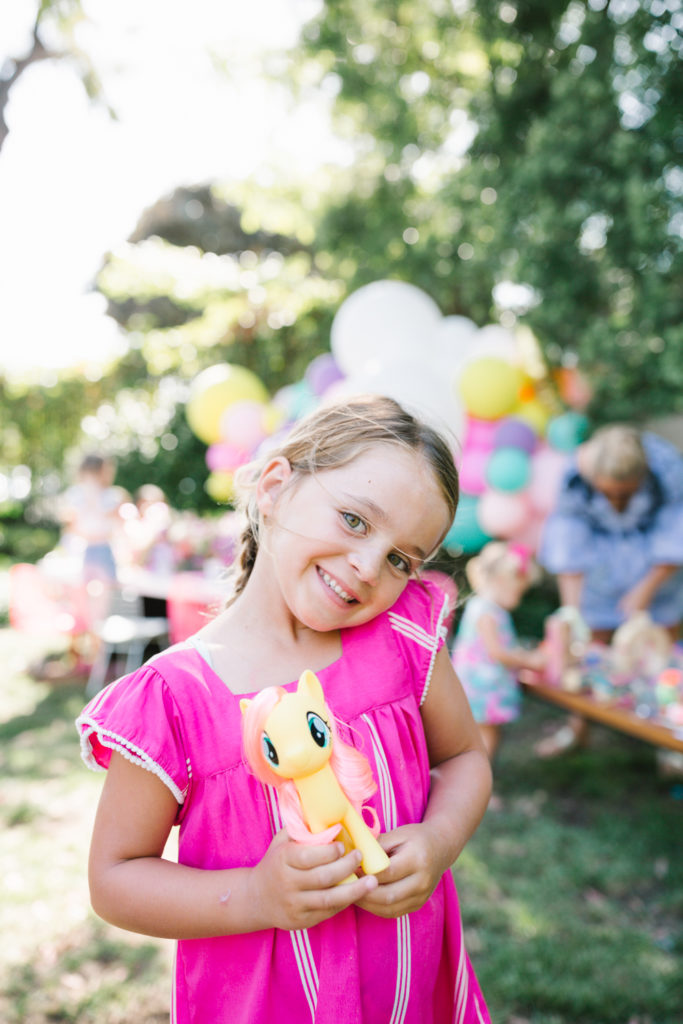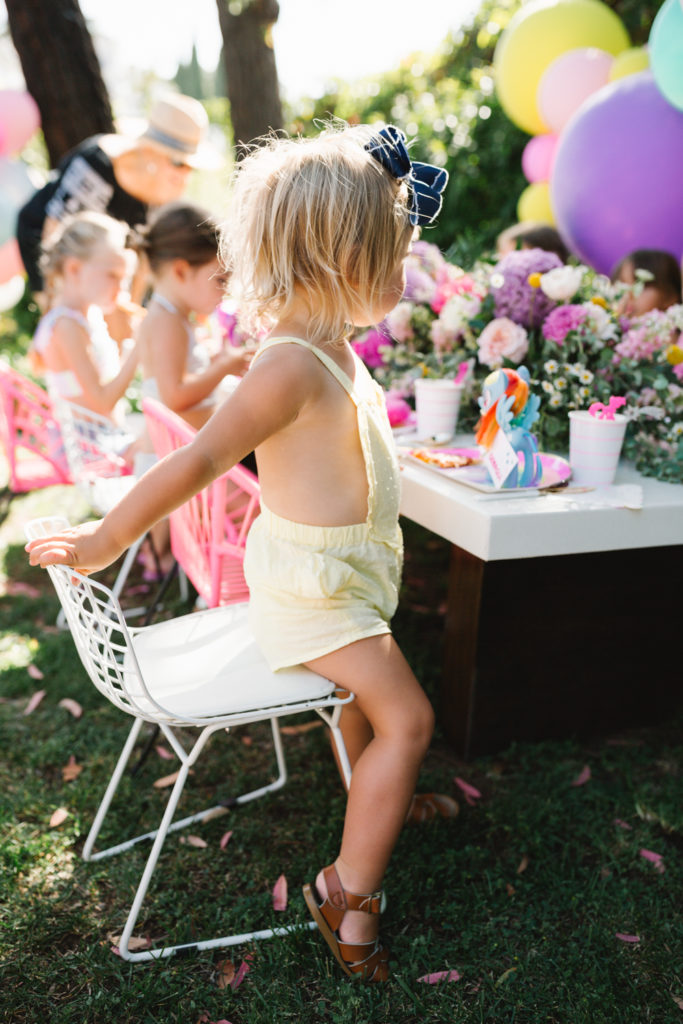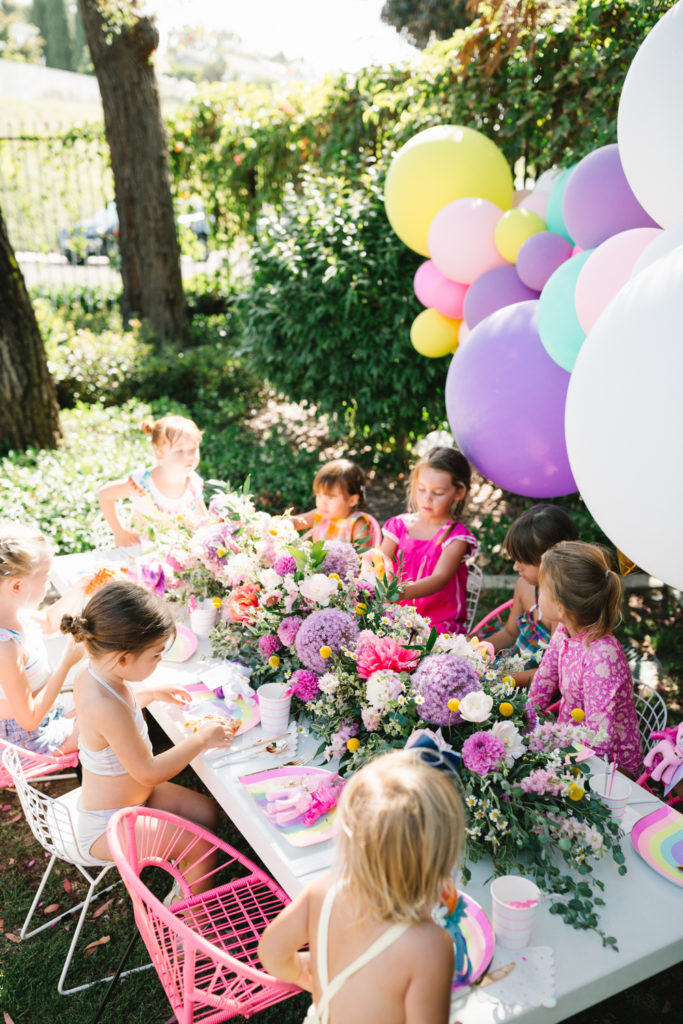 I think they liked the desserts… Just a little bit!!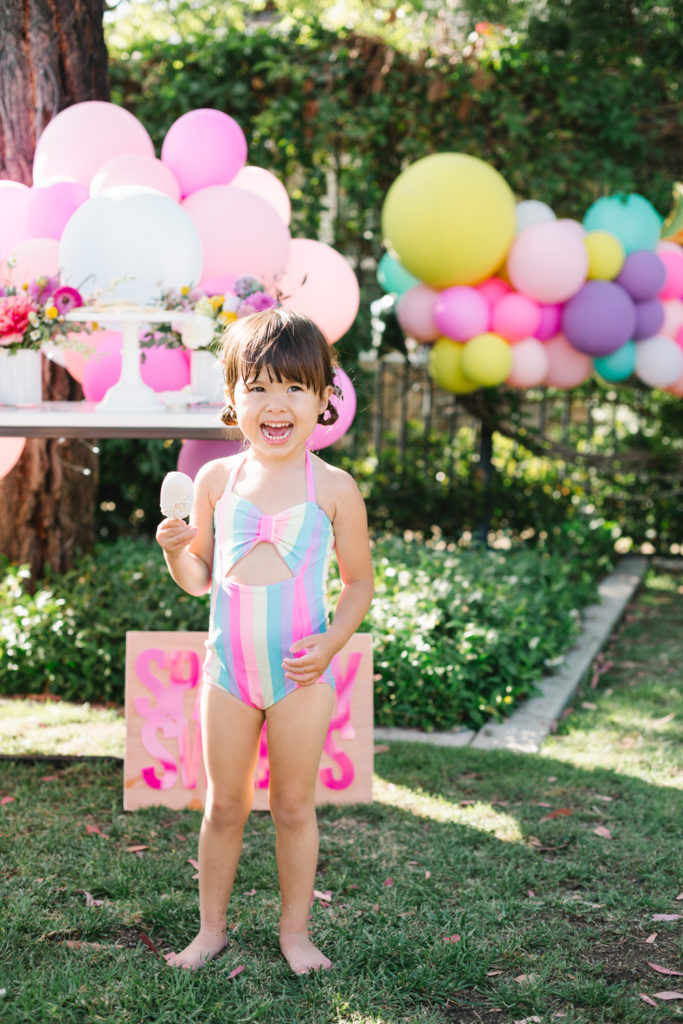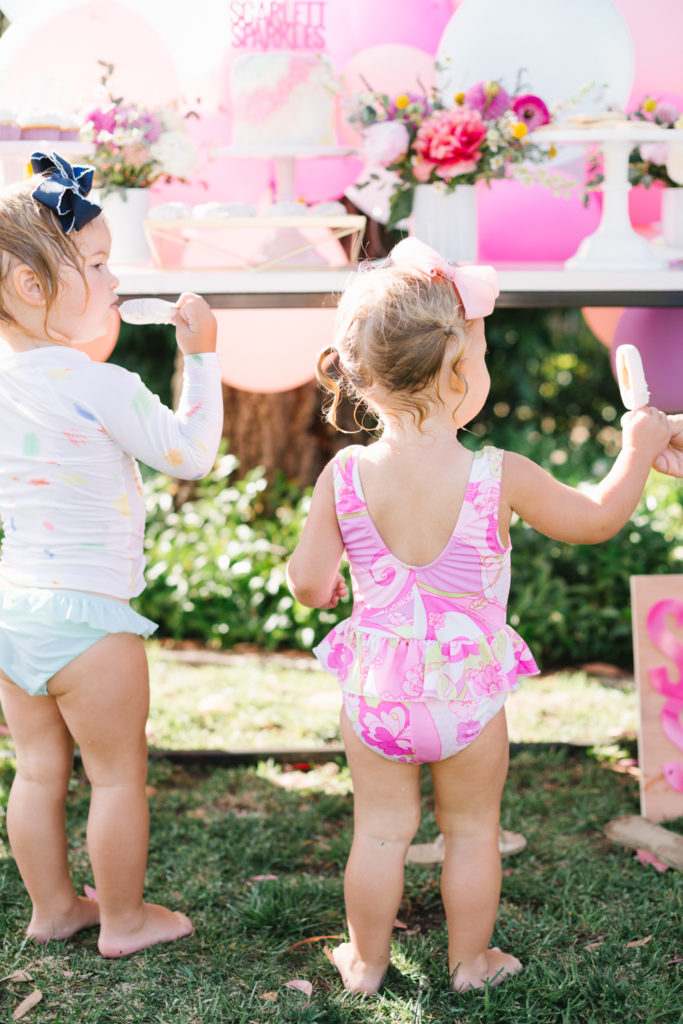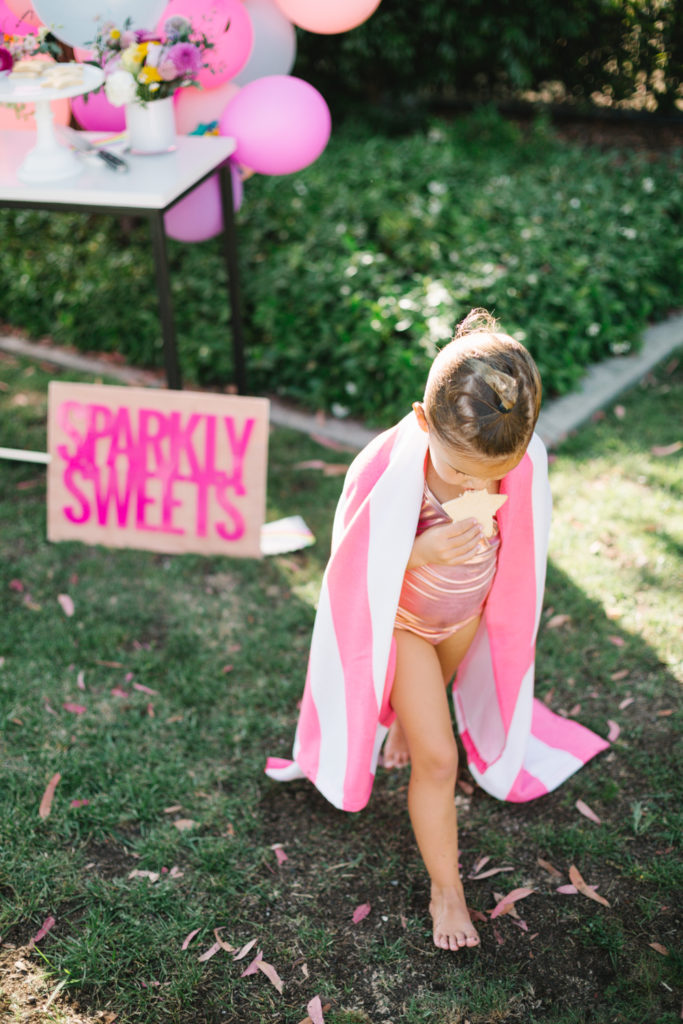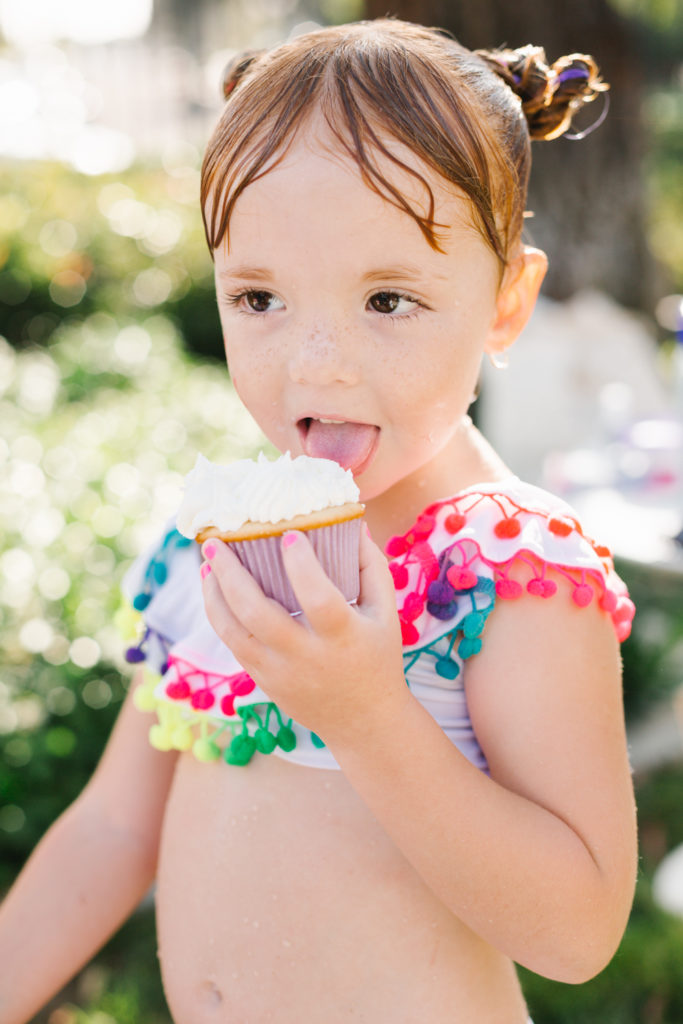 Now, time for the pool!!!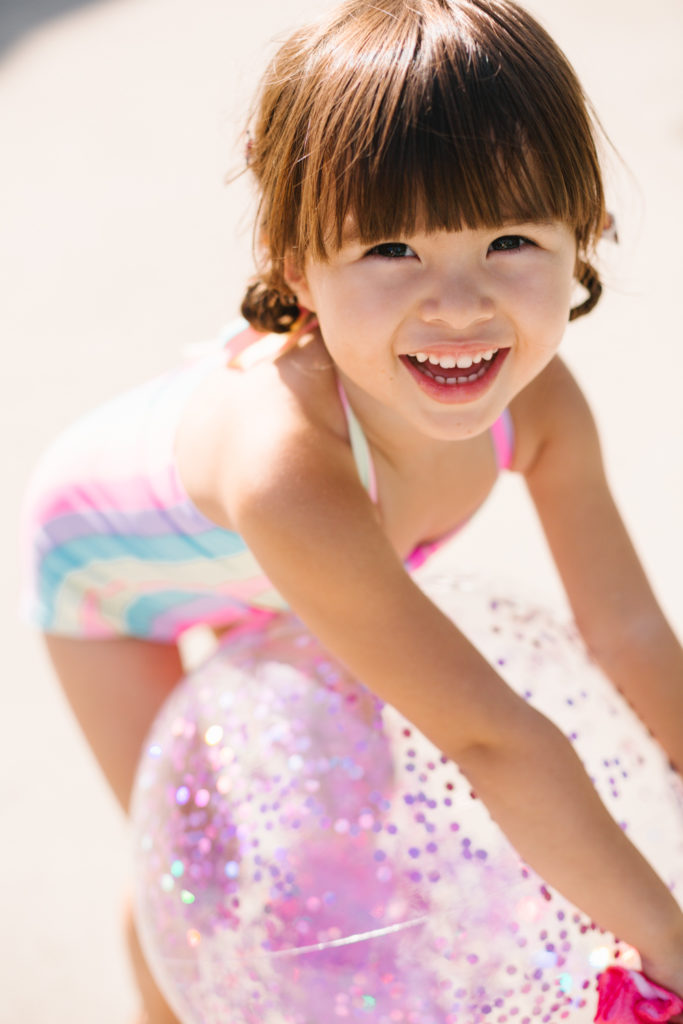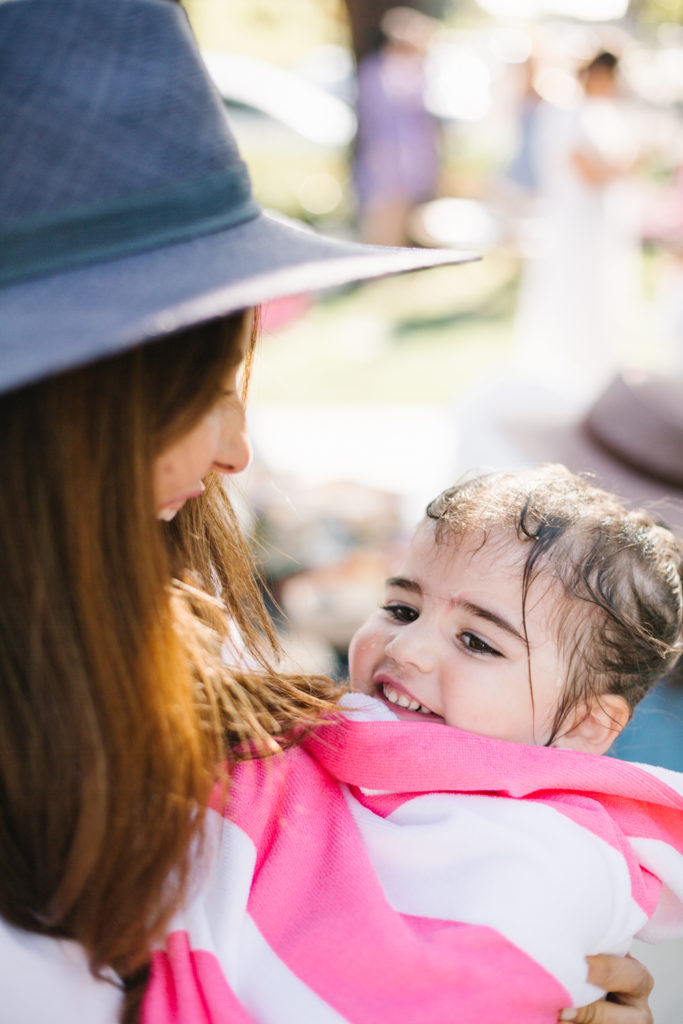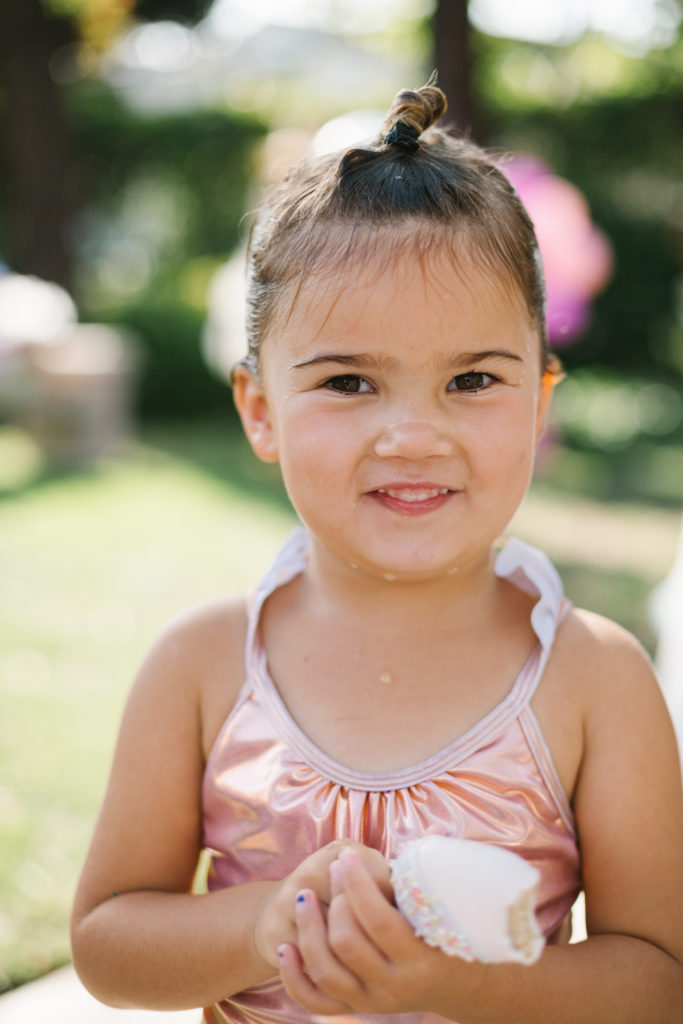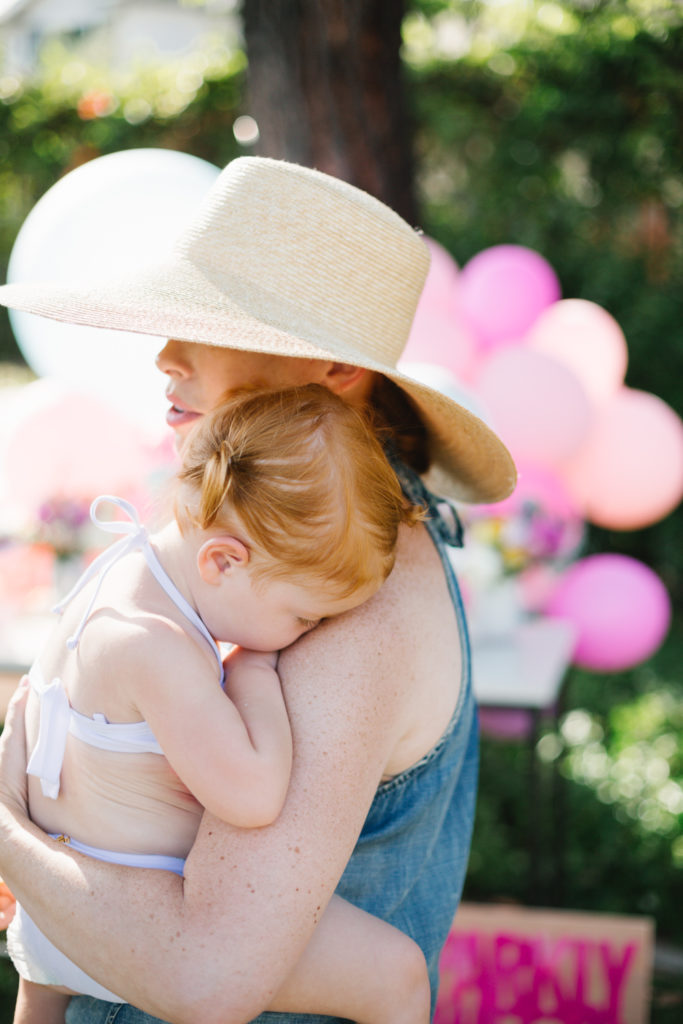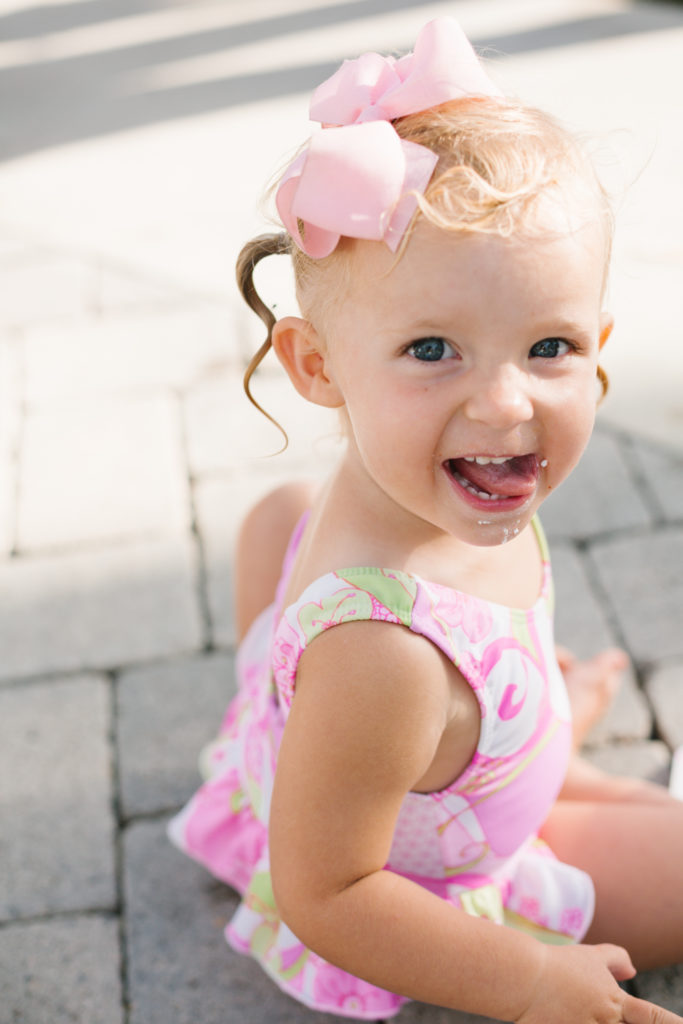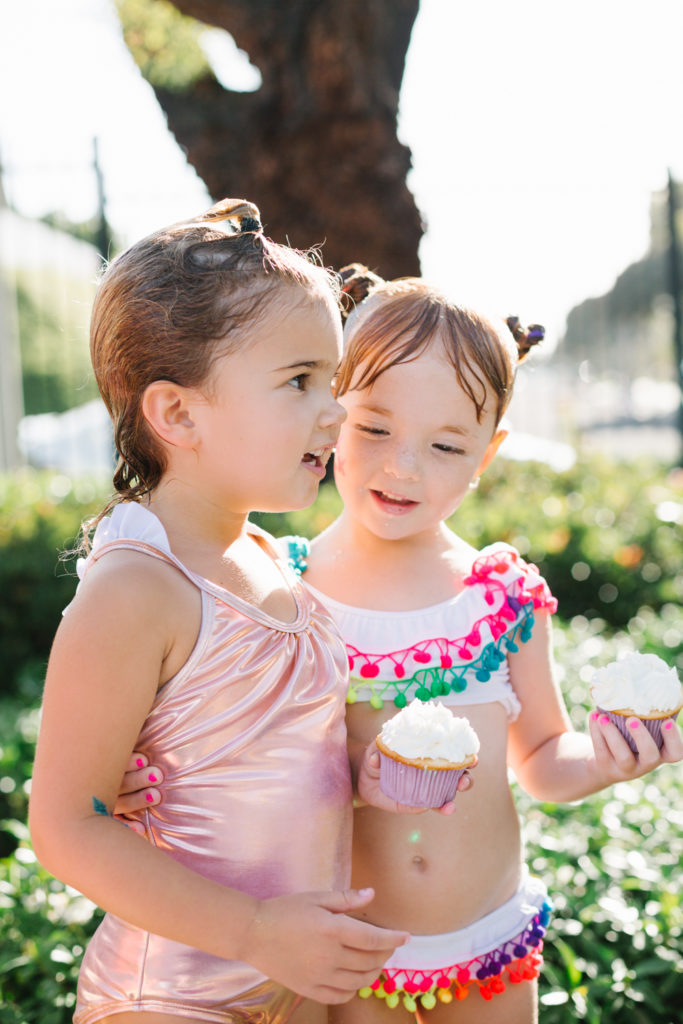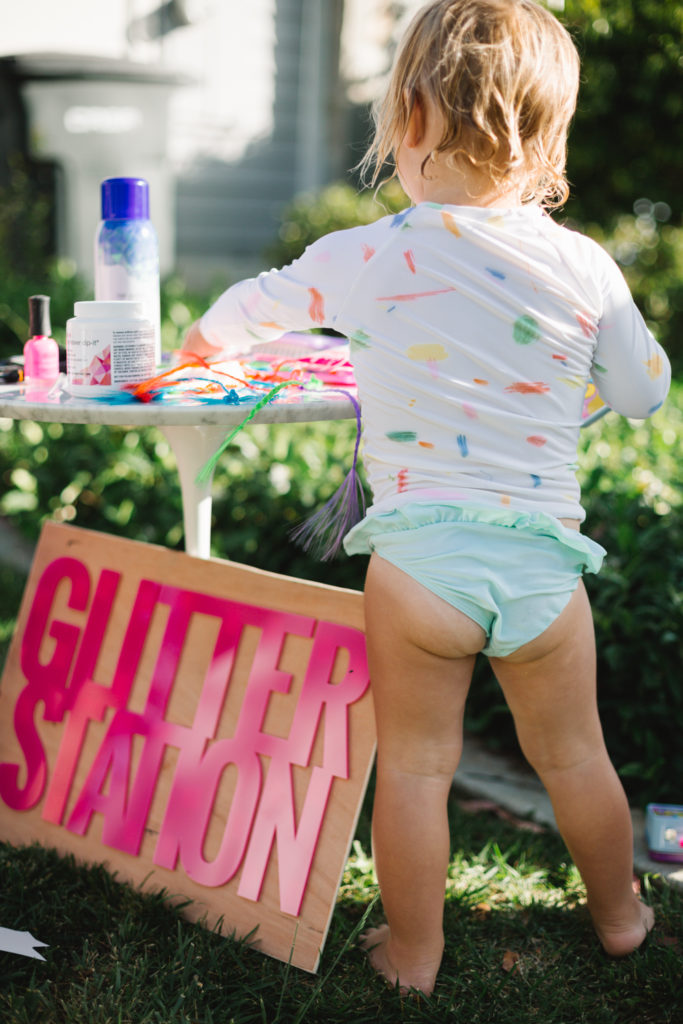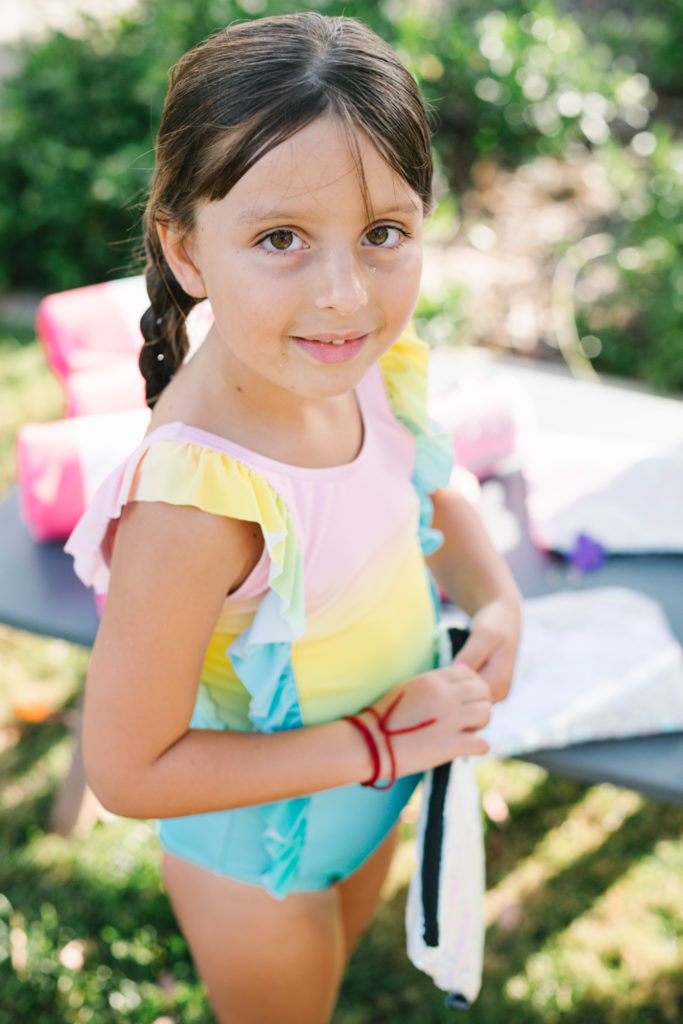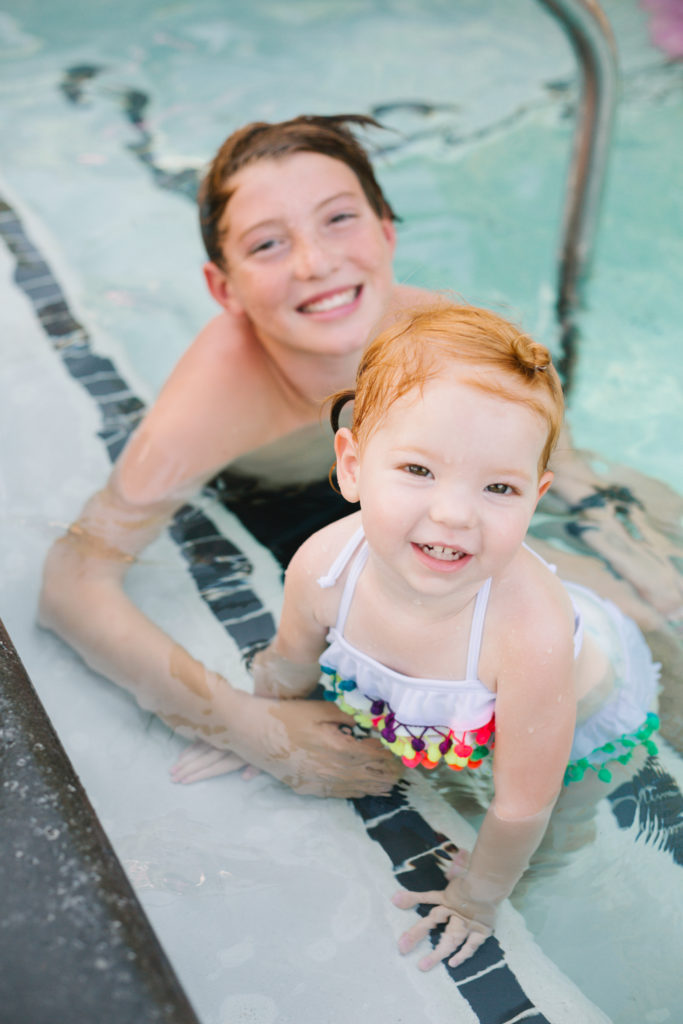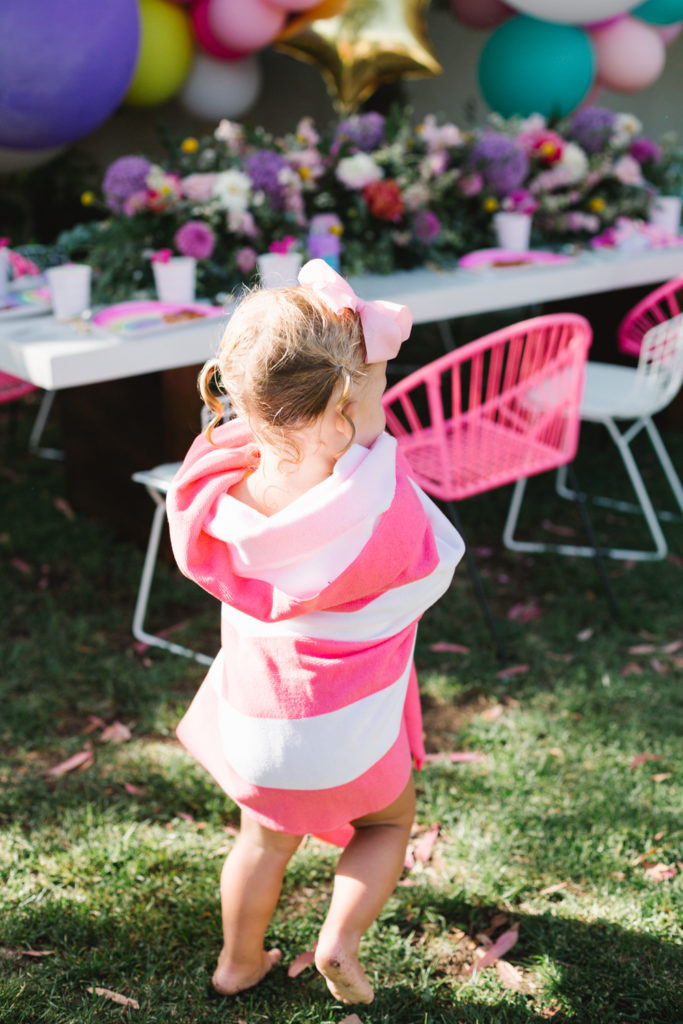 And that's a wrap!  Hope you liked this party as much as we did!!  So much cuteness!!!  And proof, you can do a commercial party right!
xx