Halloween is one of my favorite holidays to decorate for. There is just something so fun about creepy and spooky elements. For me, I like to add modern and neutral items when it comes to Halloween. I like it for it to flow with what I already have. I have a few creepy and scary fun things for the kids, but most of it is pretty neutral. A couple of years ago, I started with a haunted witch hotel theme. Each year, I will add a couple of new things to the mix with what I already have. All these items this year were done online! Can I take a quick moment to say, has anyone else noticed no Halloween decorations anywhere?!? I mean like Target has a third of that they use to have, so crazy! And Home Depot, one tiny, tiny section. Ok! Back to Halloween decor. So grab your wine, and let's take a peek into my home, and let's get to shopping for Halloween!
Photos by Dayna Studios
THE KITCHEN
For the kitchen, I added little details to what was already there. For example, I have a couple of pretty bowls that I use as decor. They usually stay empty, but I added items like white pumpkins and crystals. Black butterflies make their way into the mix. Ceramic pumpkin stoneware replaced my usual salt bowl; its a fun way to store salt for the fall holidays. Add in some pretty flowers from Fig and Vine, and you have yourself one cute Halloween kitchen. I also added in some dried flowers to my vases. Anything dead-looking screams Halloween, plus they last all season!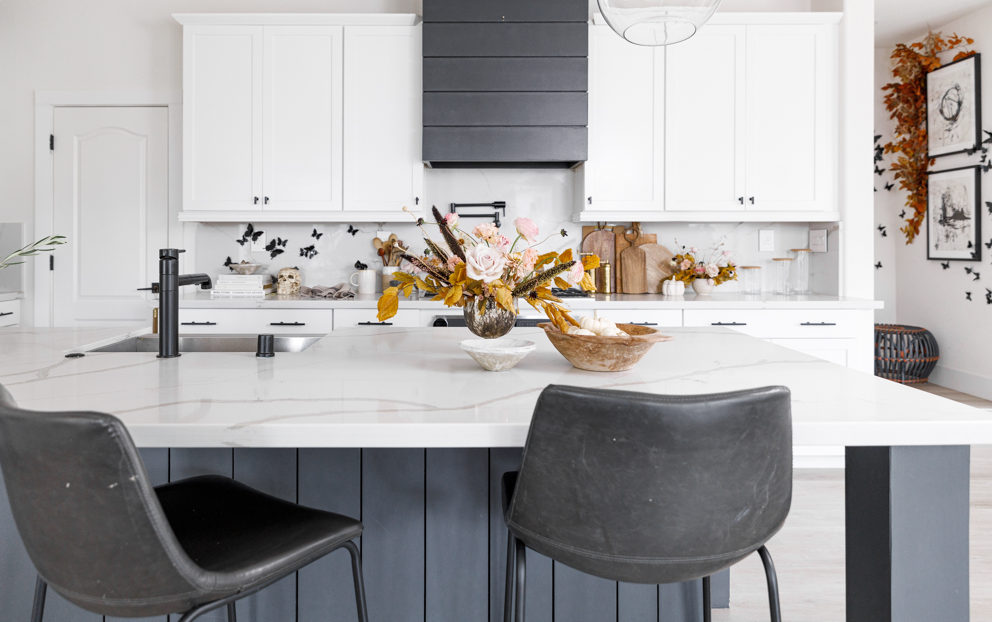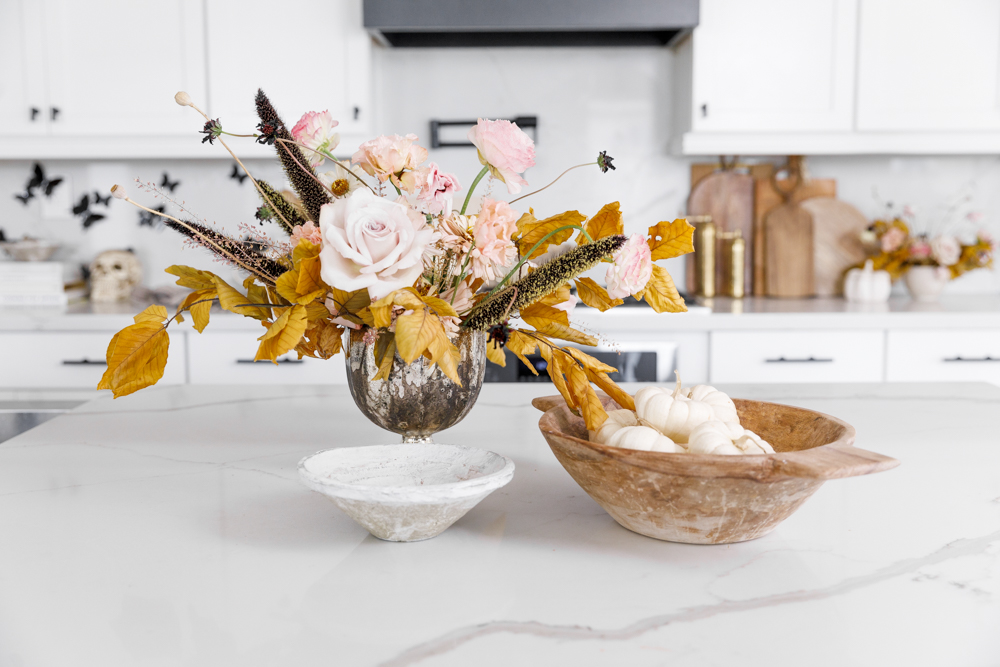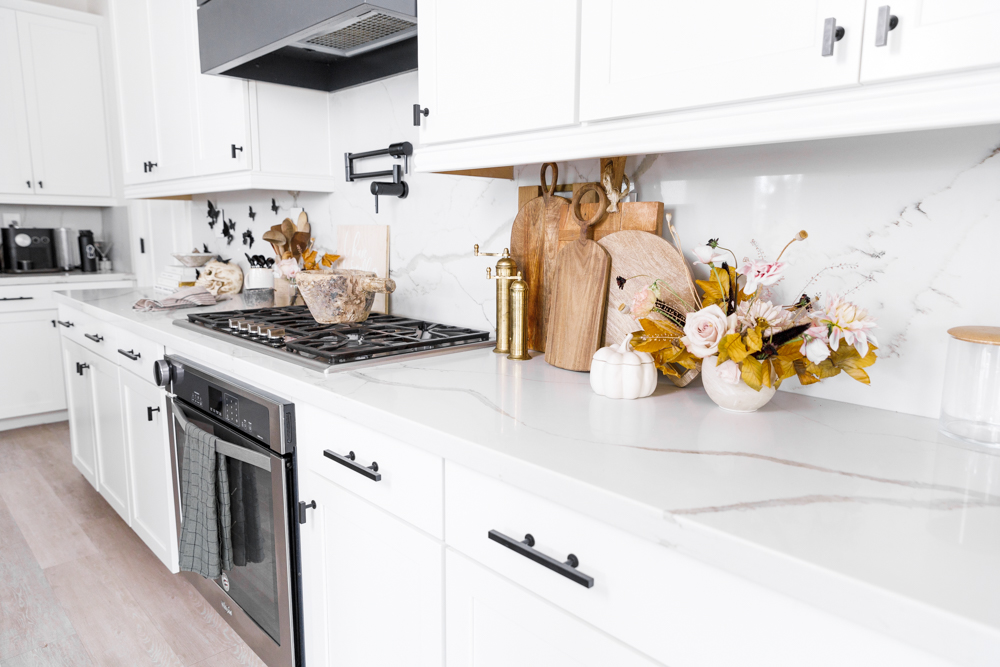 I also love that my wooden bowl sorta resembles something a witch would use.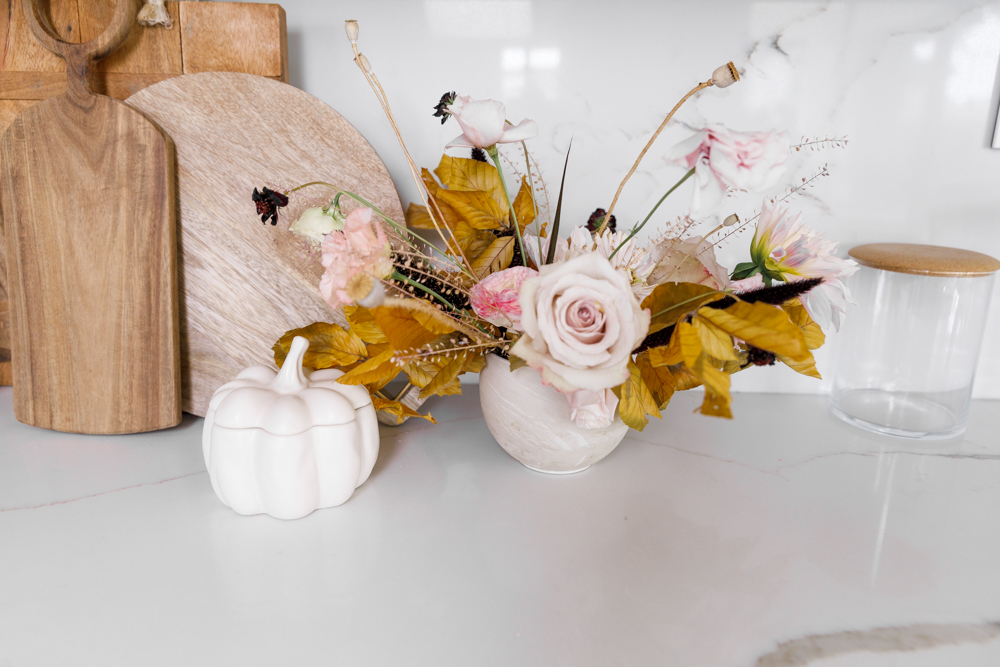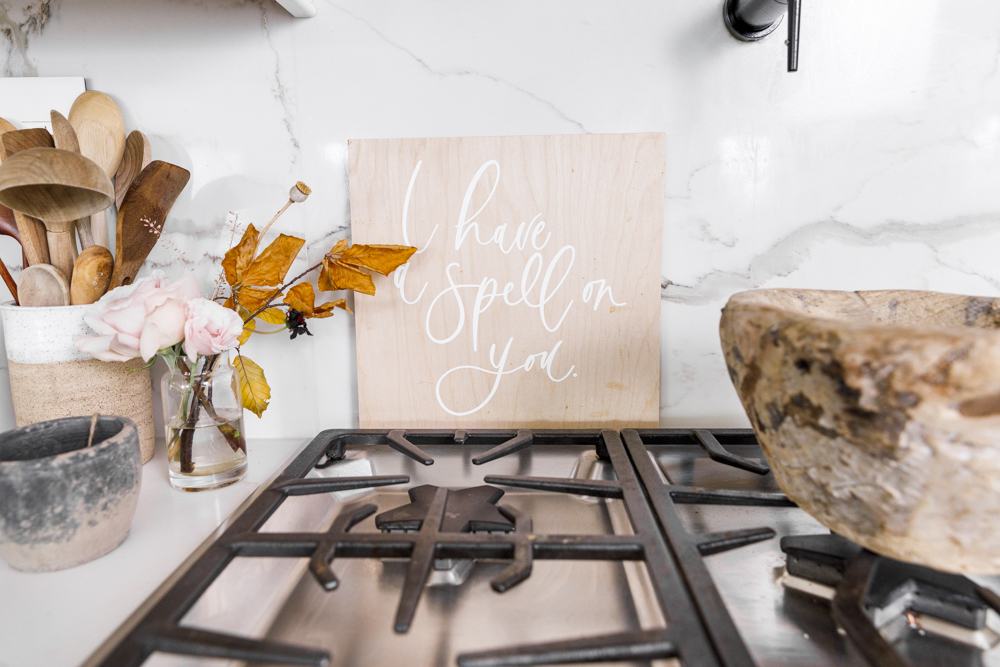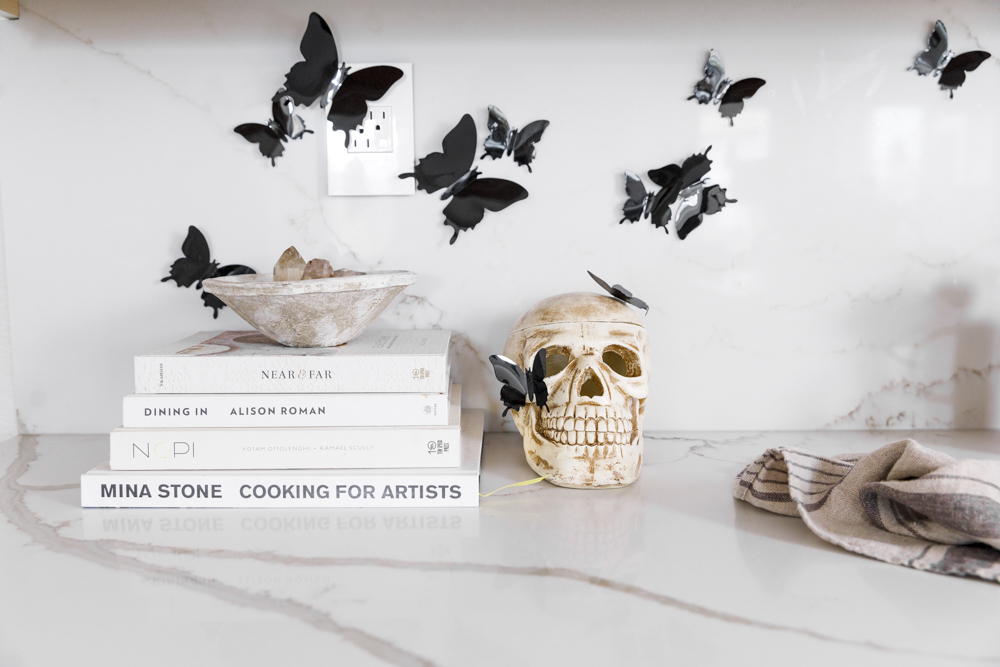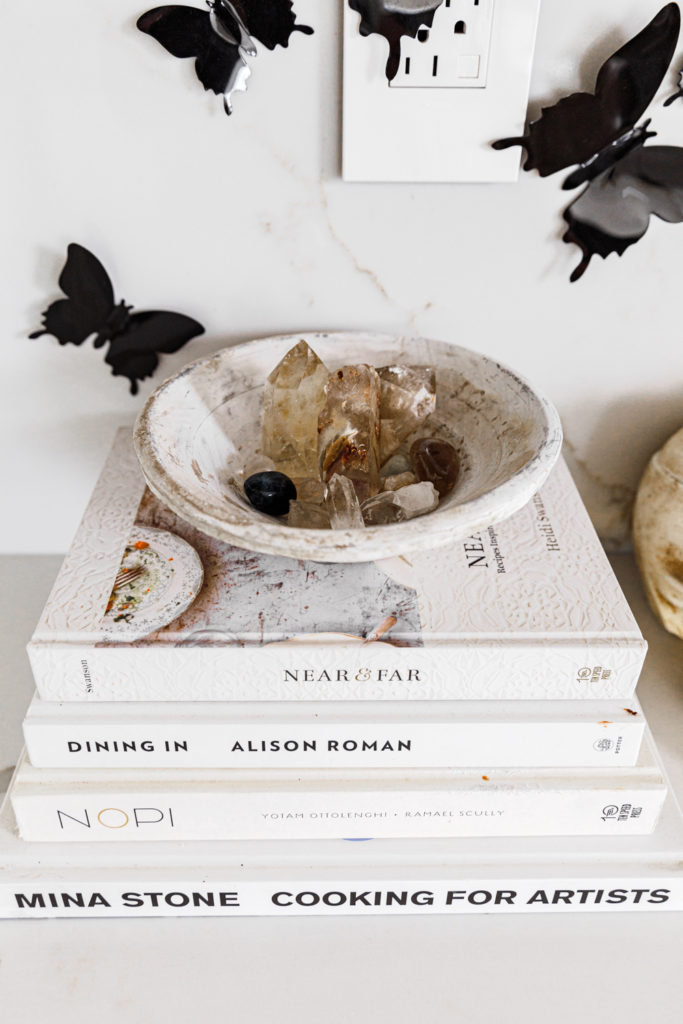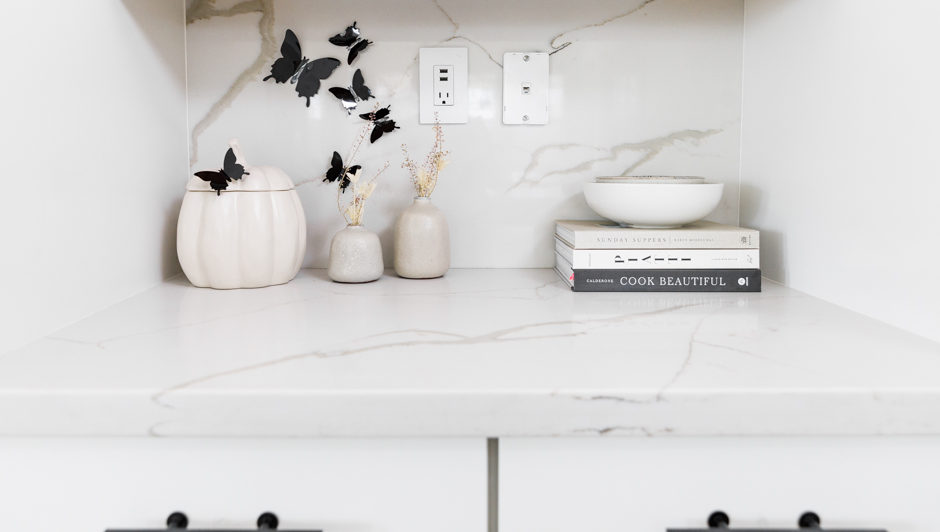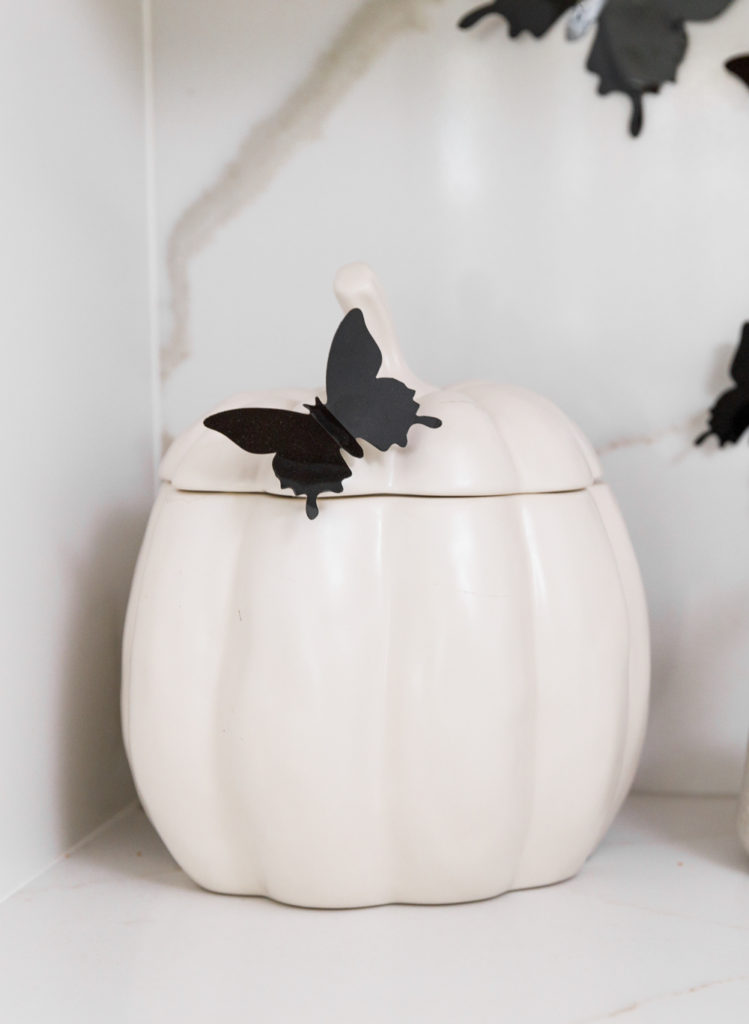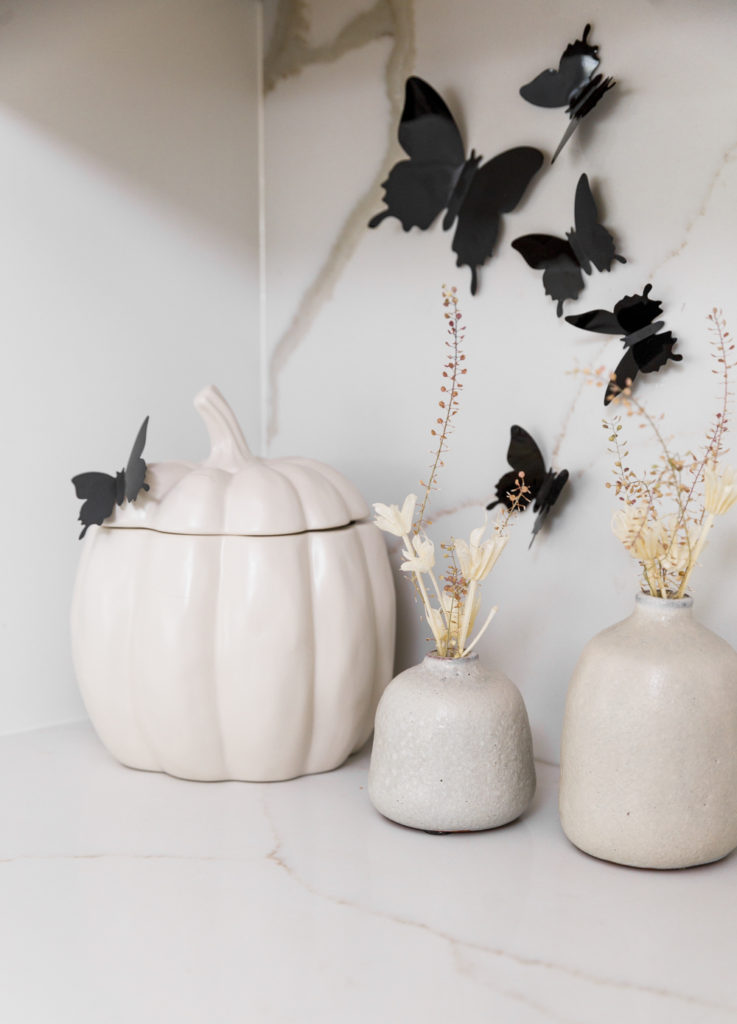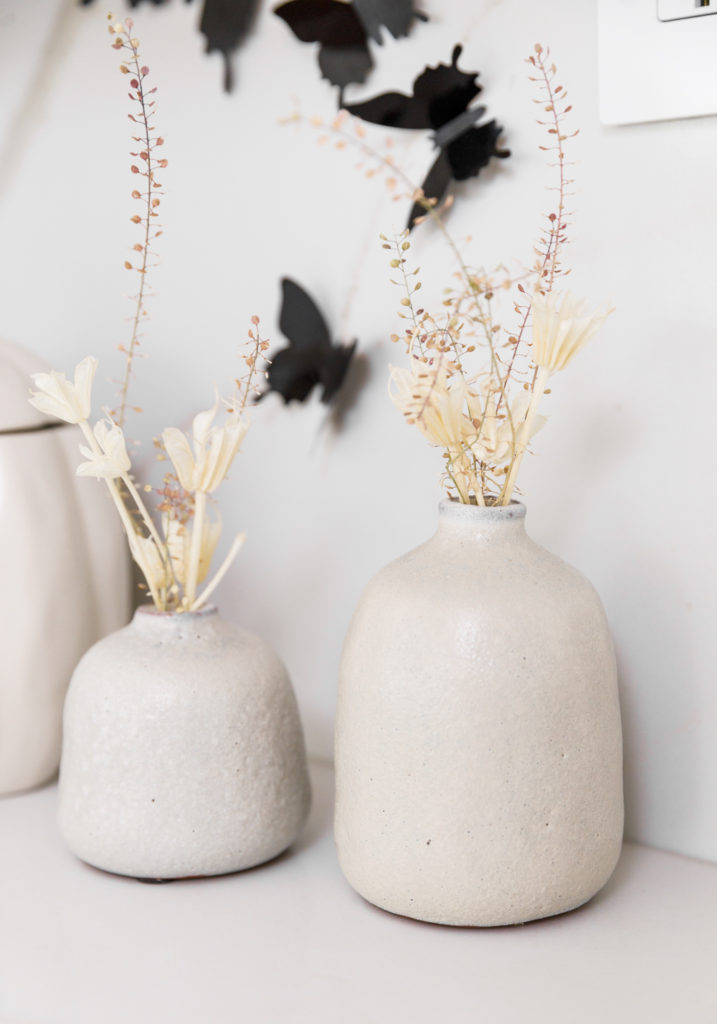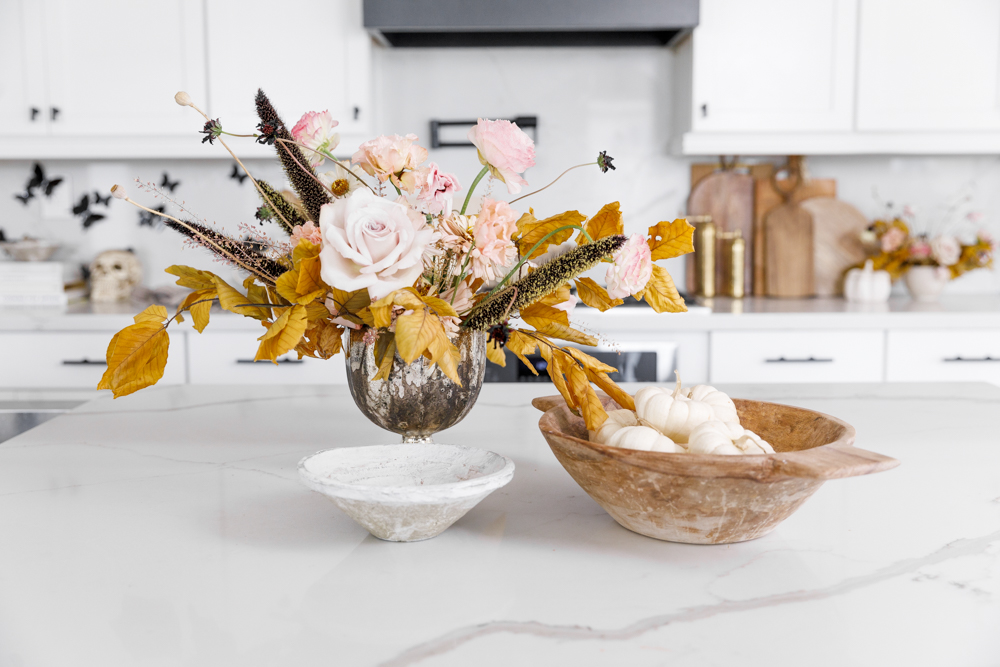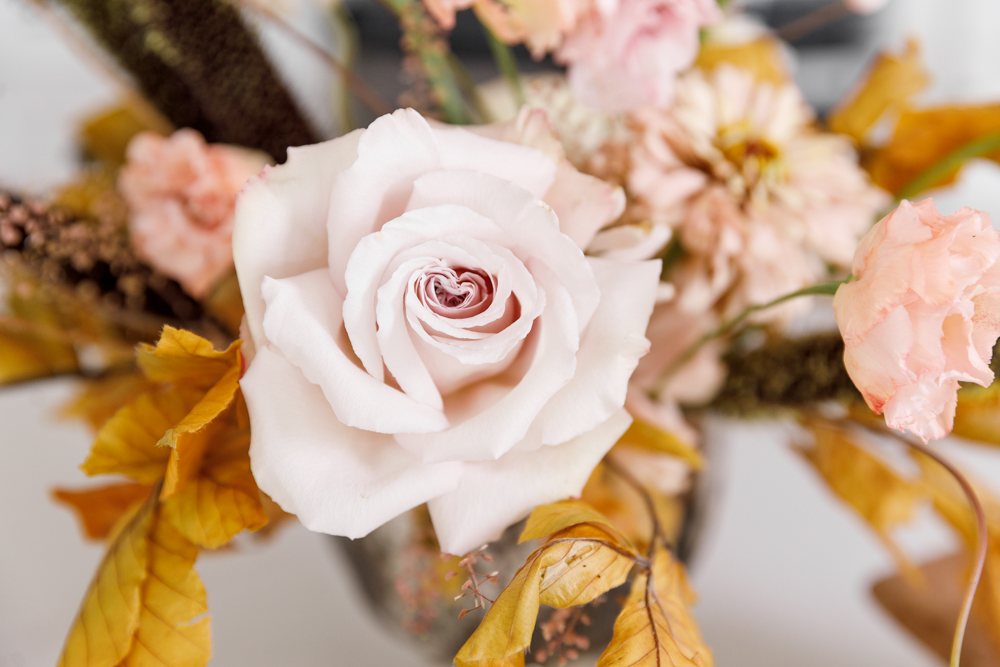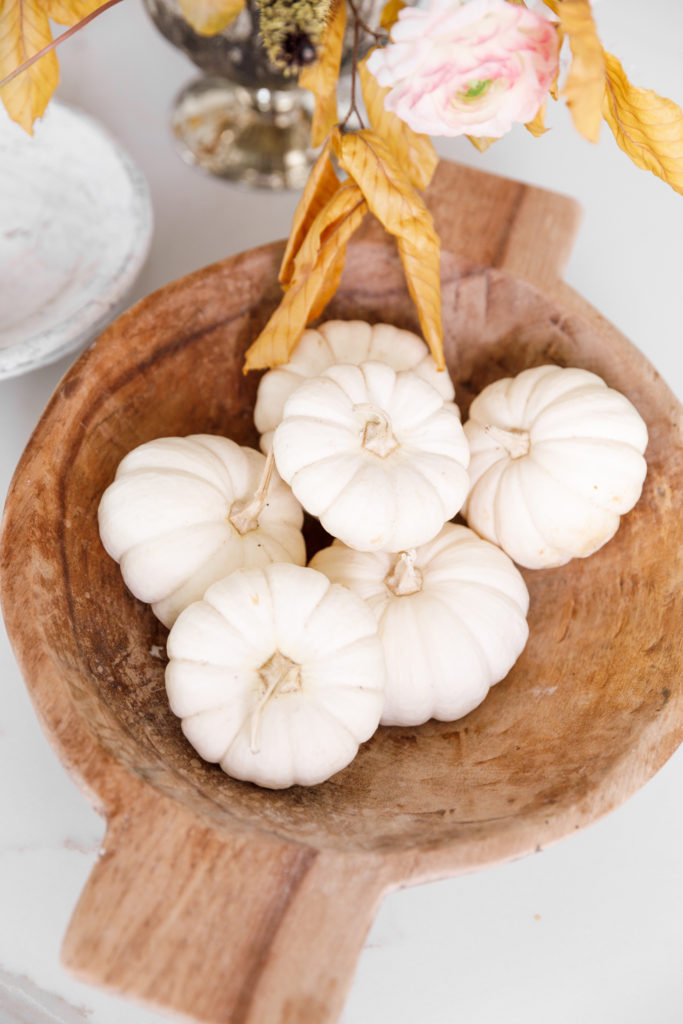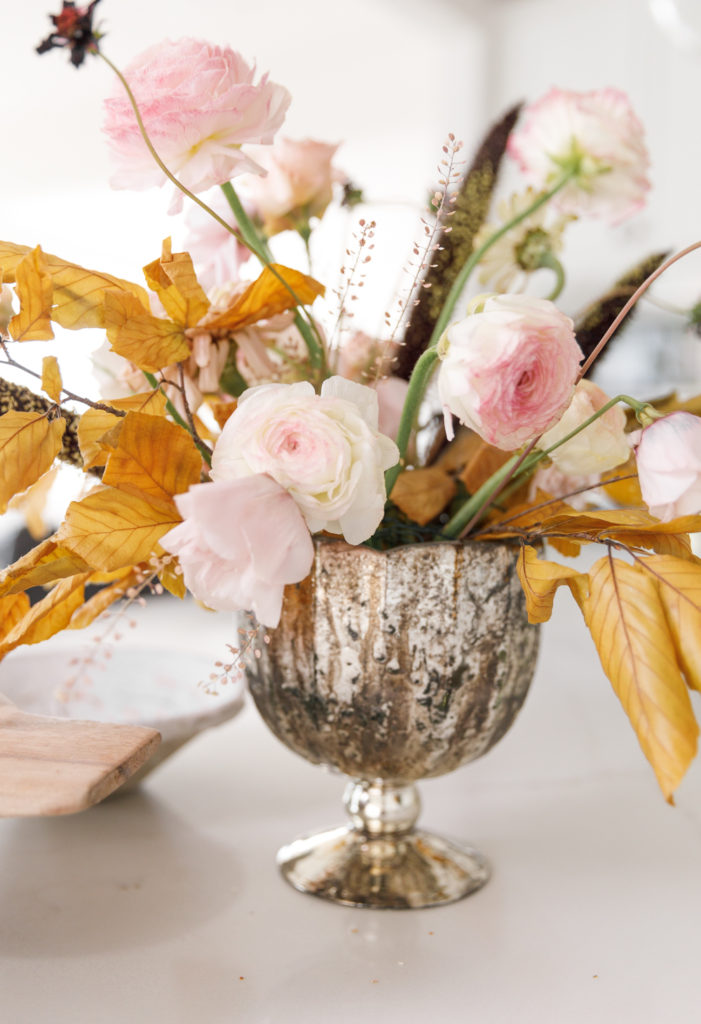 KITCHEN DECOR


---
DINING TABLE
We finally have a dining table! So I was thrilled to be able to incorporate our kitchen nook into the Halloween decor mix. Serving up some skull and bones for dinner!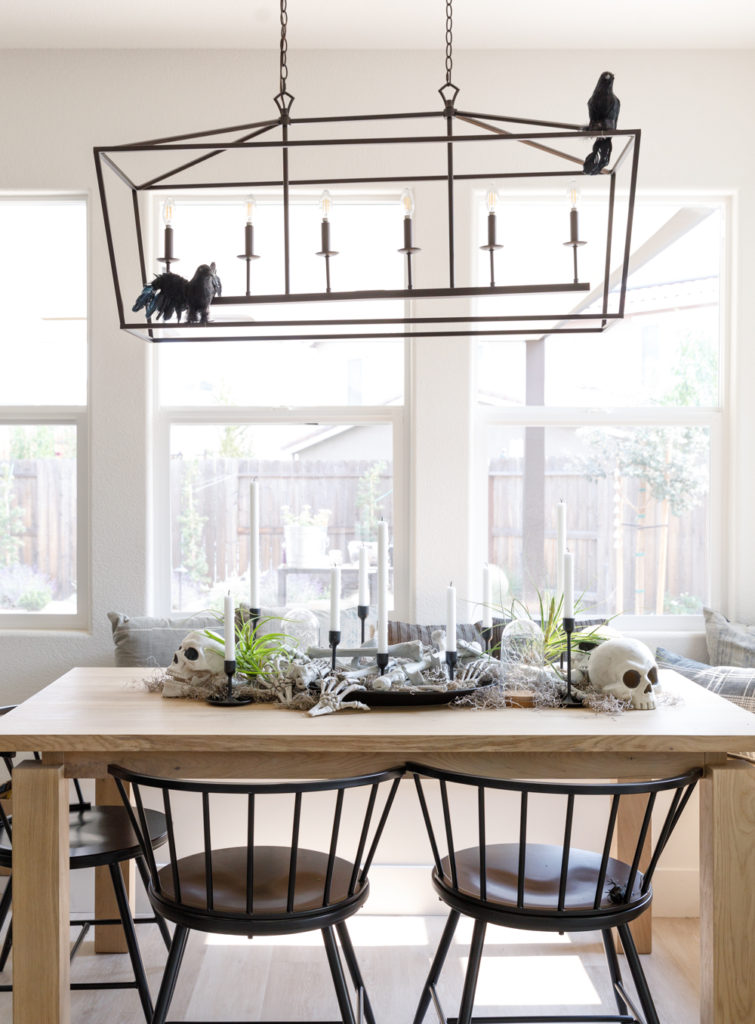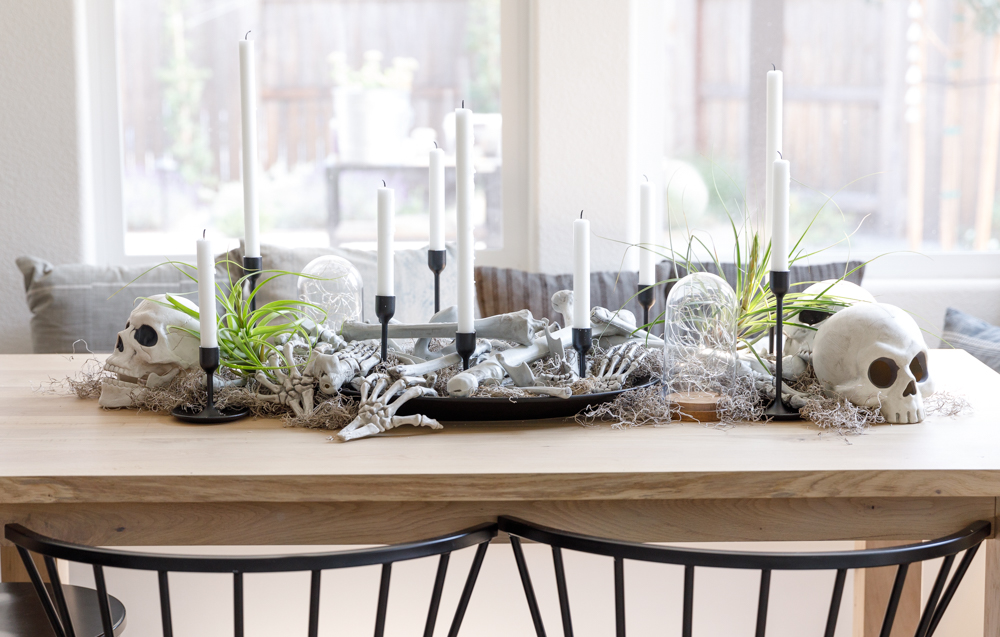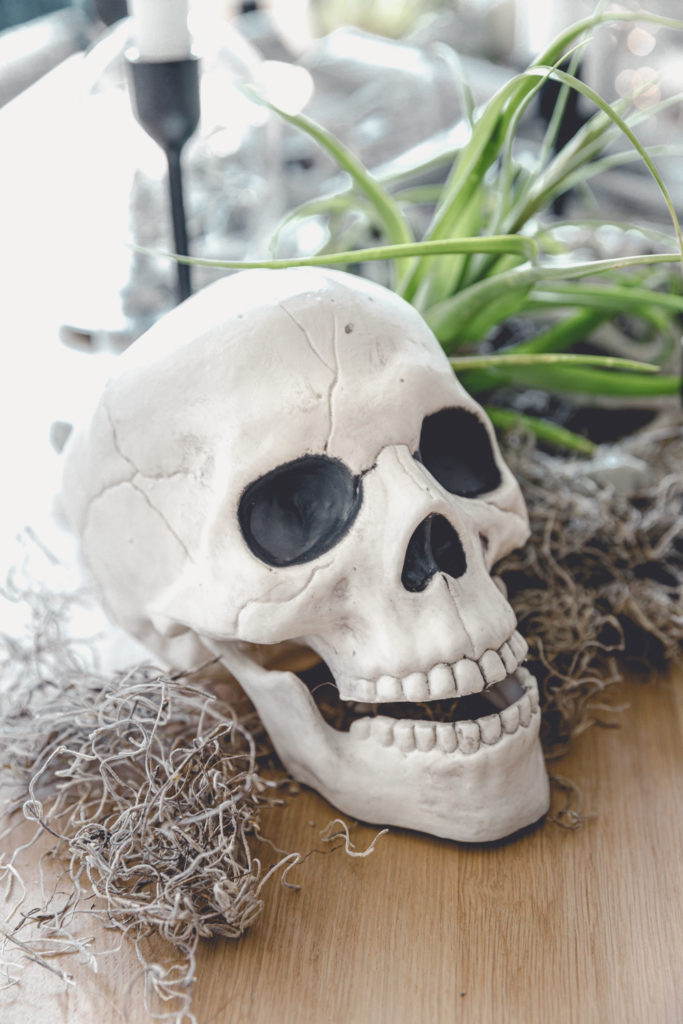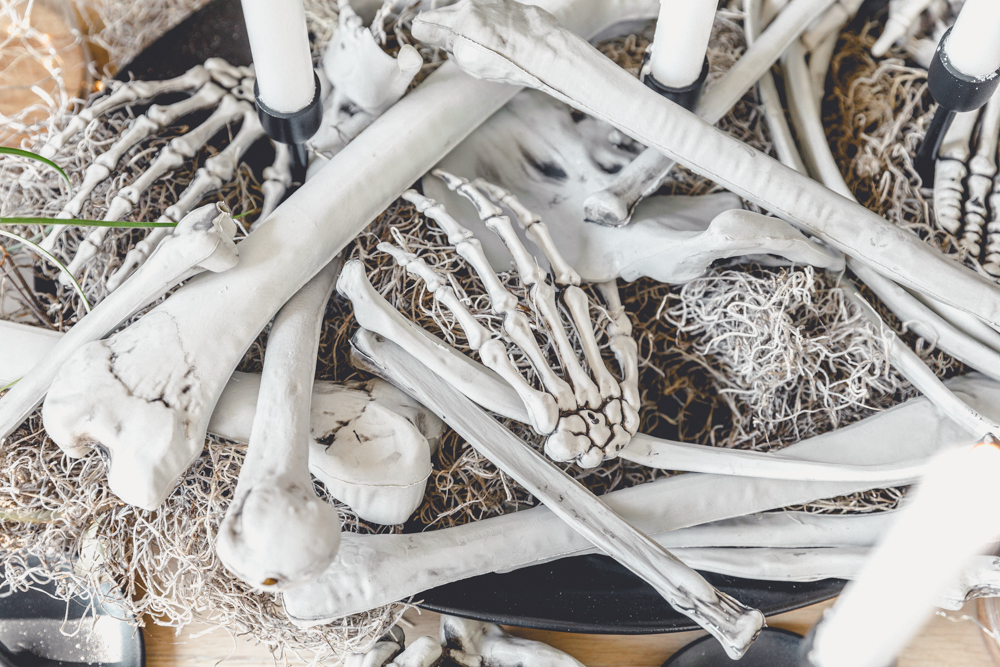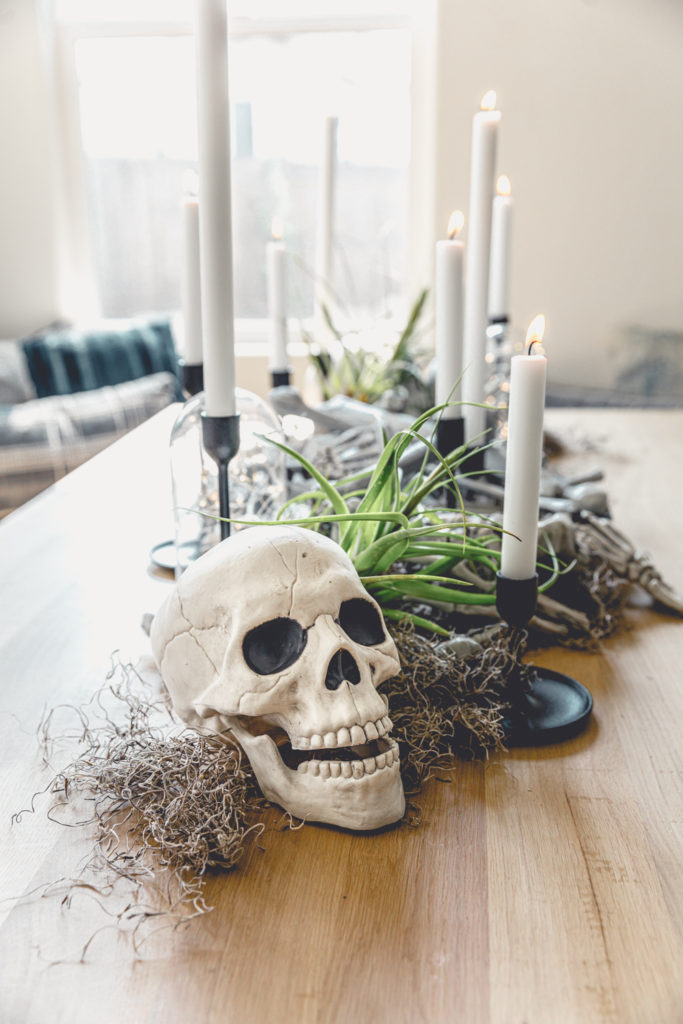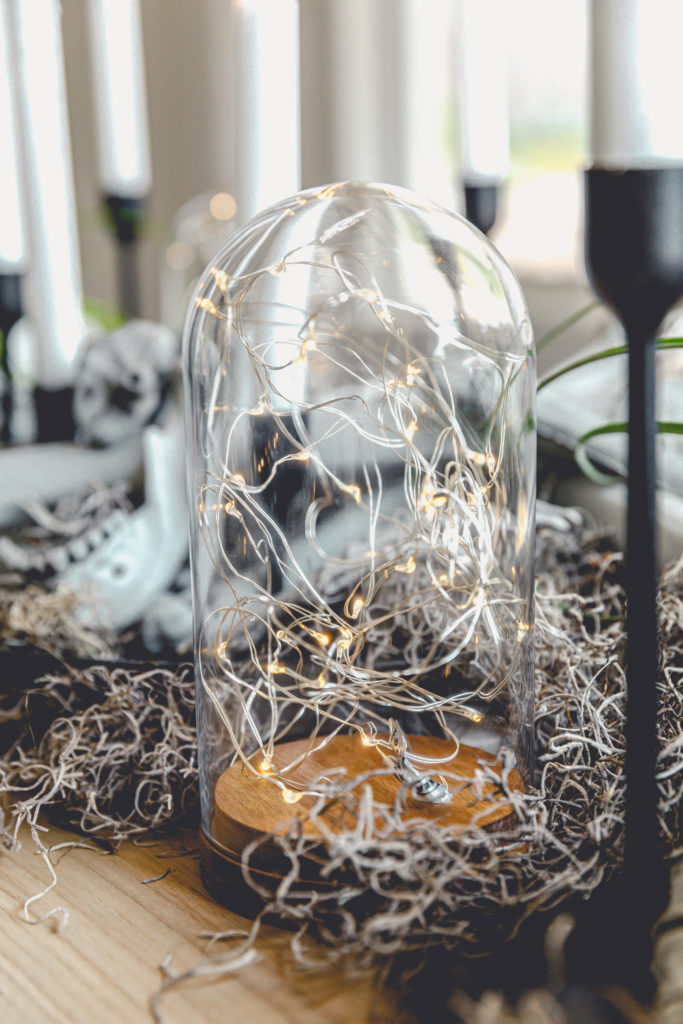 DINING TABLE DECOR


---
THE FIREPLACE + BENCH
Adding a TON of candles, brooms, air plants, and Spanish moss creates a witchy vibe for the fireplace. A gold metal moon garland from Amazon completes the look. Then, a cute little witch scene as well for my bench. Added some pretty florals, changed out the art print for a spooky touch, and lastly, a fun wooden sign from Proper Letter.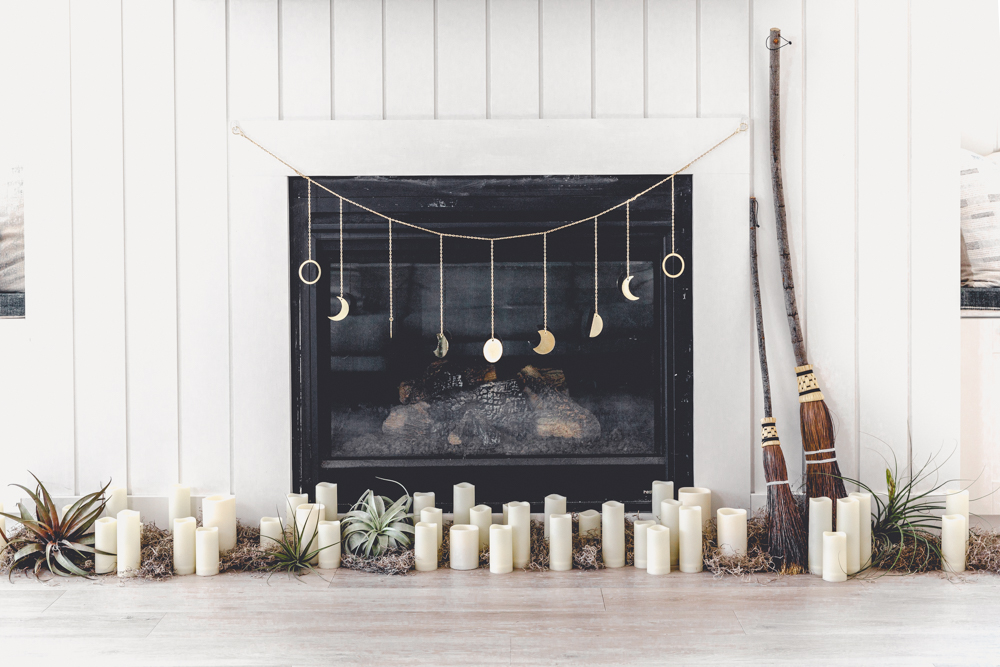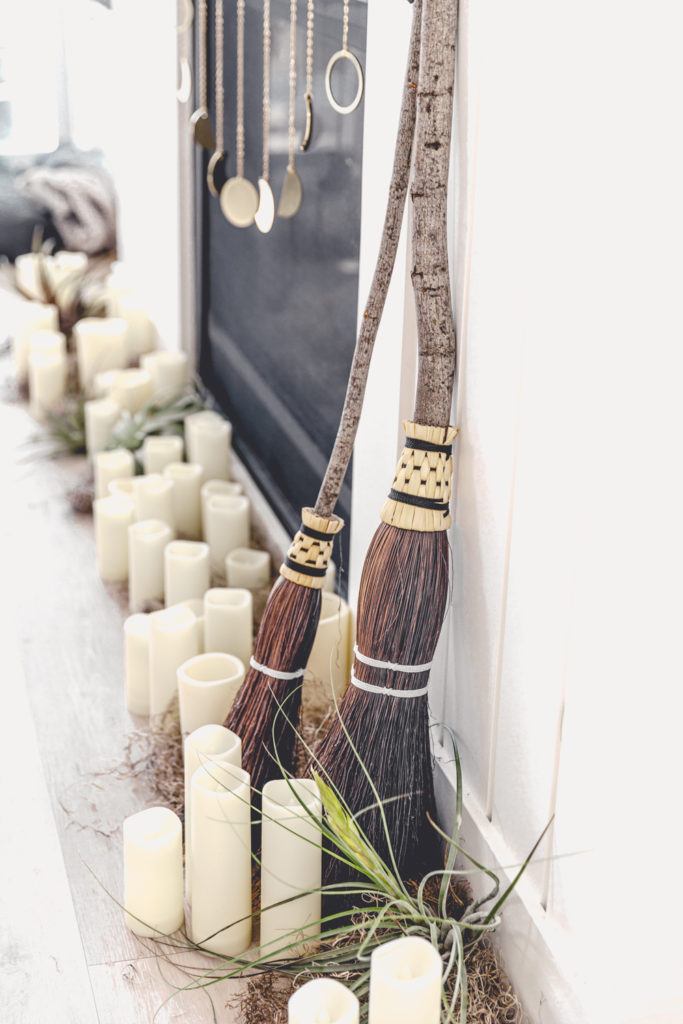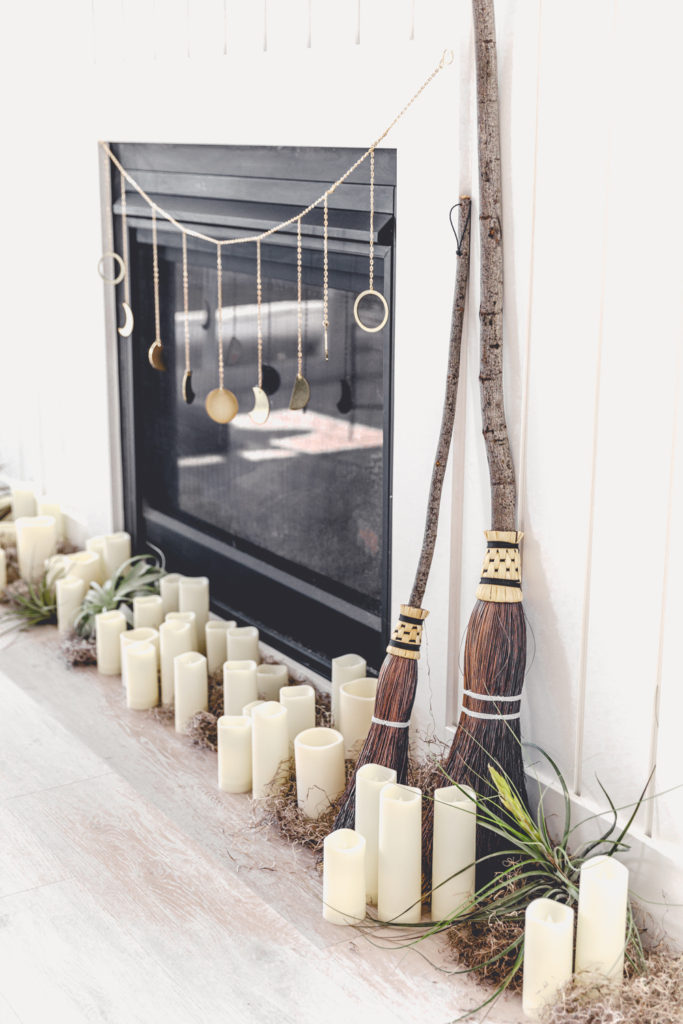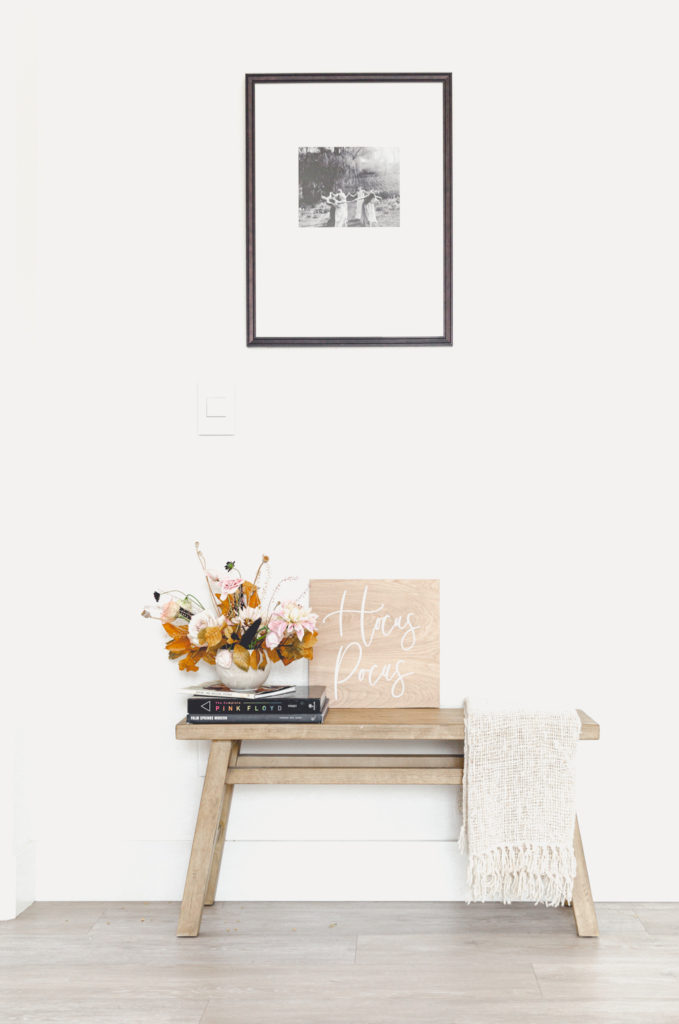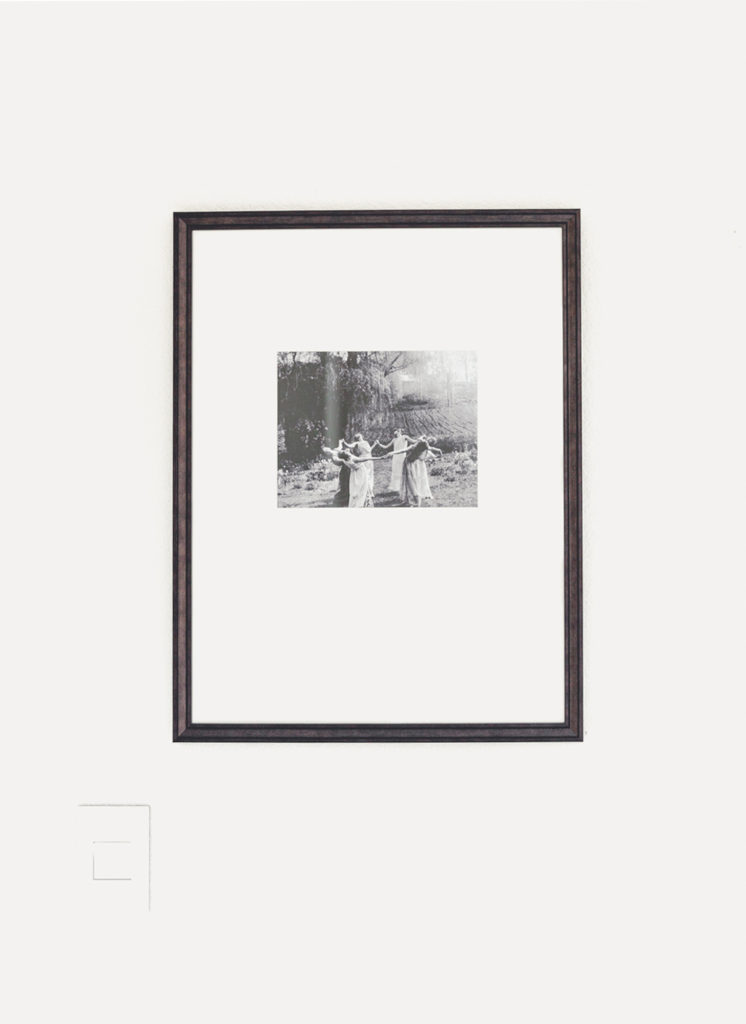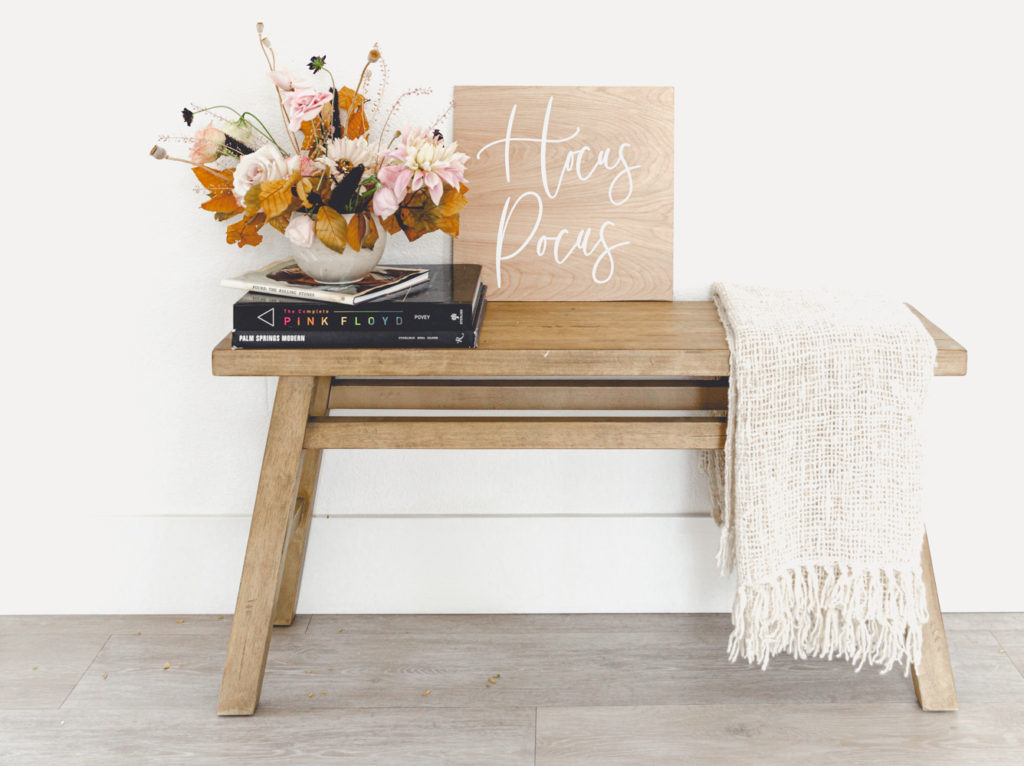 Lastly, where else are the witches suppose to hang up their cape and hat when they check in? I acutally used one of my long skirts as the "cape".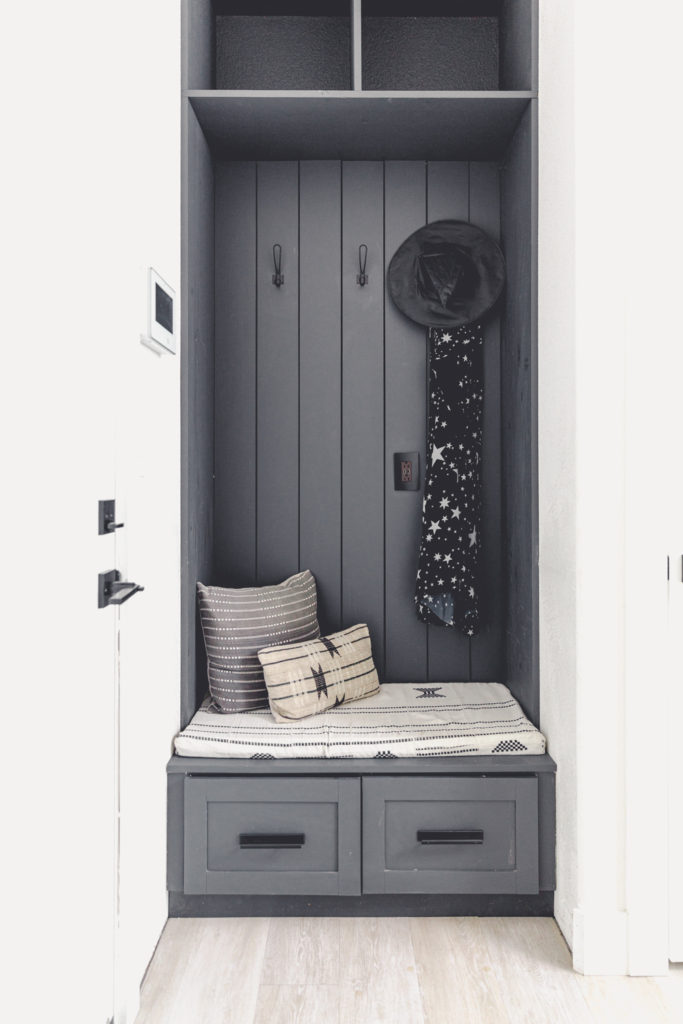 FIREPLACE + BENCH DECOR


Hope this gave you some inspiration for Halloween! Now, get out there and start creating!

xx
Abby