It's all about New Years Eve this week and I couldn't be more excited!!  There are quite a few grown up ideas on the blog this week, but I thought to myself, what about the little ones?!  Now that I have two kids of my own the actual "going out" thought of New Years seems pretty far off.  But that doesn't mean I can't have fun with them!  What about a New Year's Eve kid's party?!  Can't be that bad right?!  Well, we threw one with some of our favorite Mamas & Kiddos at Wild Child Party and the result was pretty amazing!!  Check it all out below and be sure to head over to 100LayerCakelet to see more details!
Photos by Megan Welker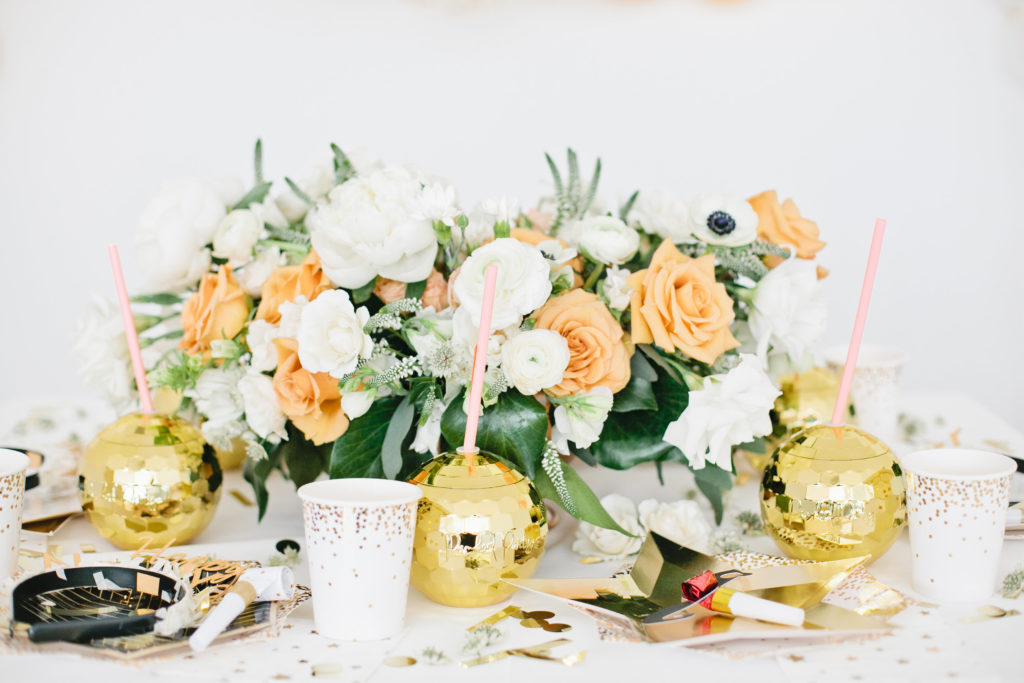 This adorable invite is by our talented gal pal Taryn of Twinkle & Toast, and she just gets it right everytime!!  Loving her clever wording and everything about this right here!!   Add some delicious cupcakes from Sweet & Saucy and fun confetti from Wild Child Party and it's a party…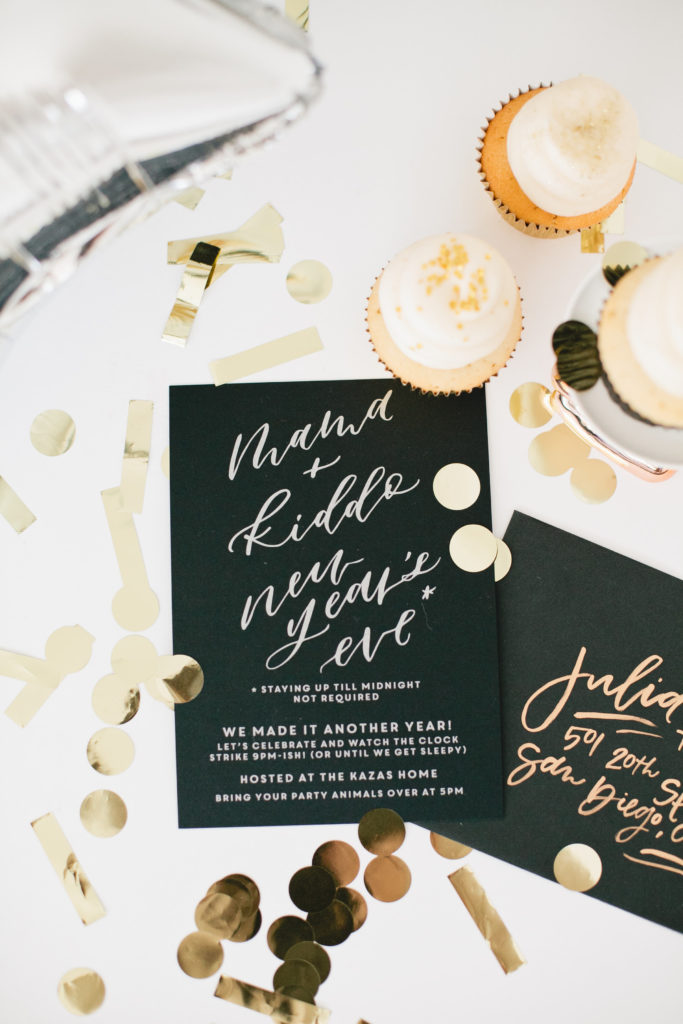 The balloon install by Wild Child Party is so amazing!!  I love the glitter and the sparkle!  Honey Comb Affair, who did the amazing florals which we will get to soon, just added some greenery and voila!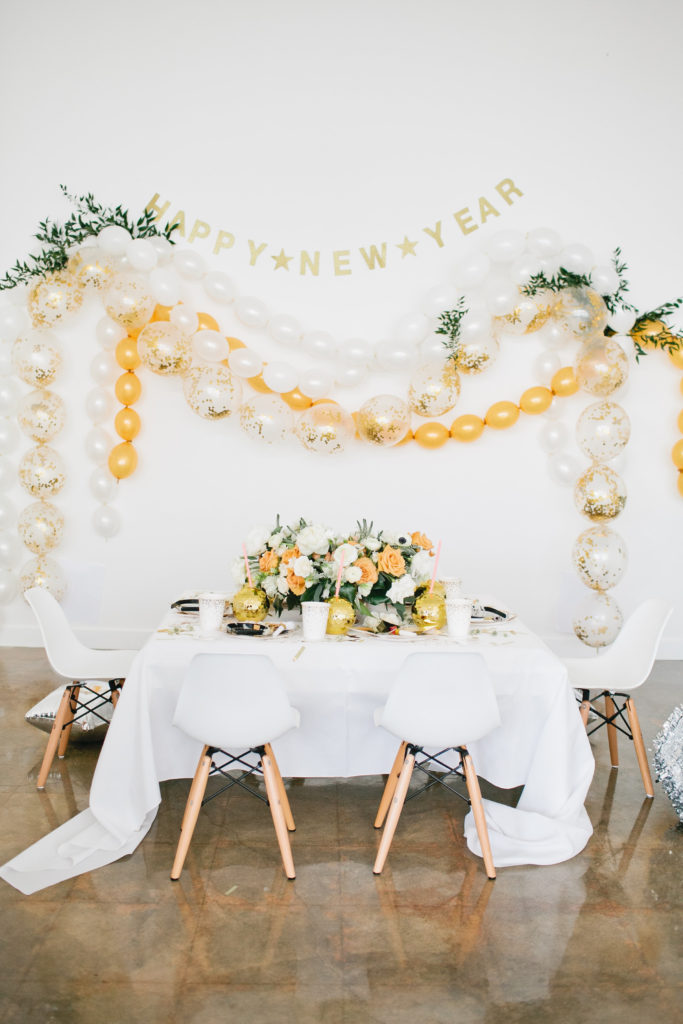 Now about those florals…  I found an image of roses that looked gold to me and sent it to Christy at Honey Comb Affair and she made my dreams come true!!  I am in love with them…  And I'm not one to love standard roses like this, but these, these are gorgeous!!!  It was the perfect mix of whites, golds, blacks and greenery… I am honestly in awe of this arrangement.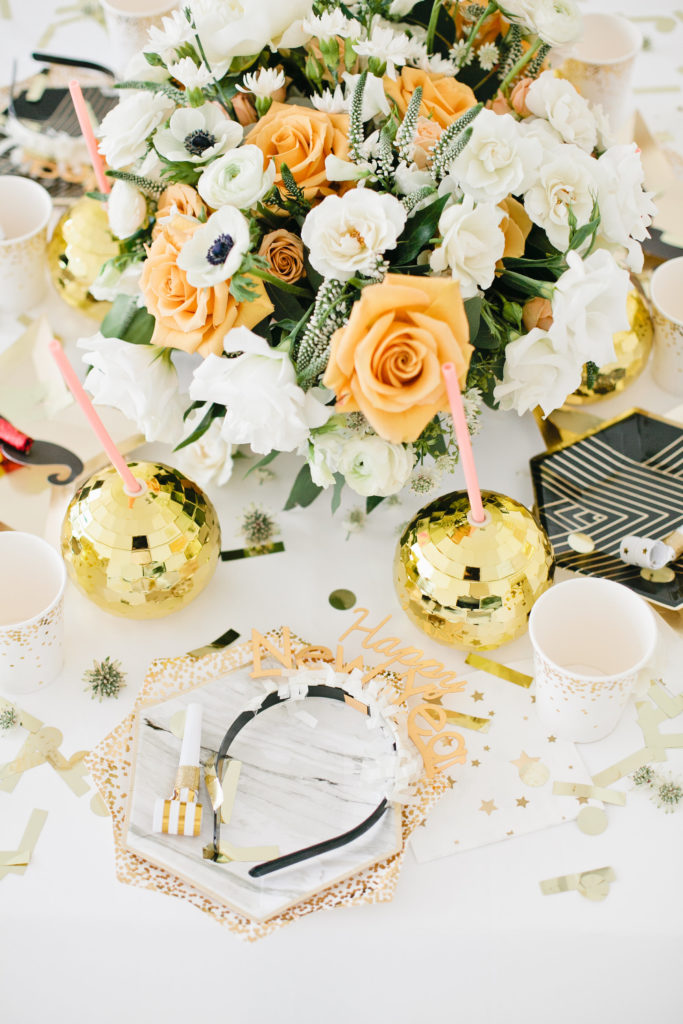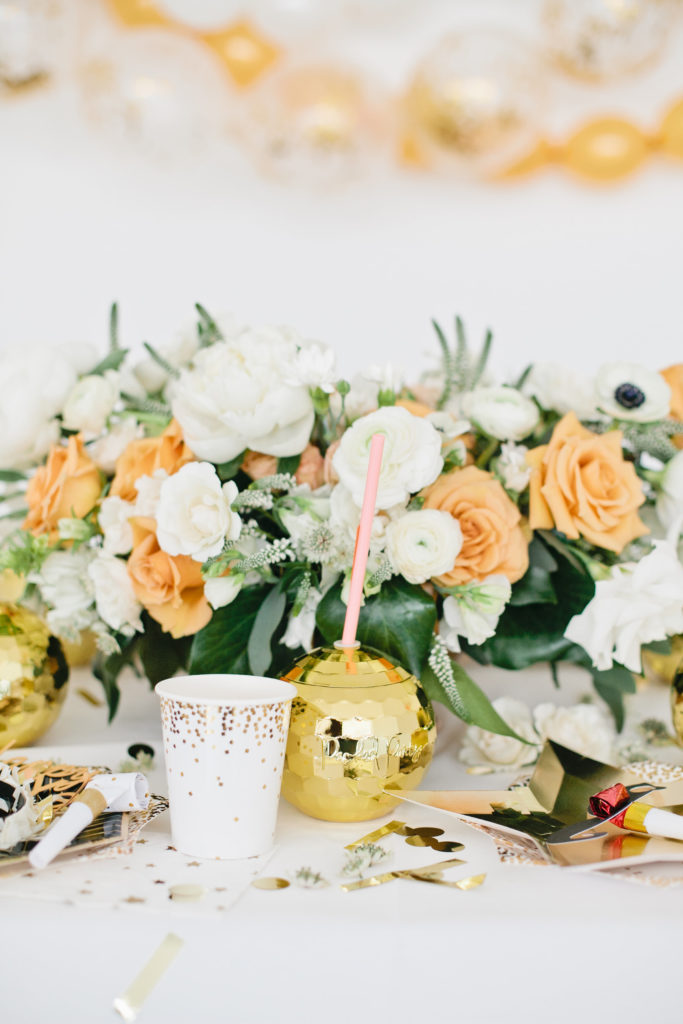 The fun details I got to play with from Wild Child Party made my heart skip a beat!  The disco ball cups, the adorable headbands, and mixture of plates created the perfect mess of a table for our littles.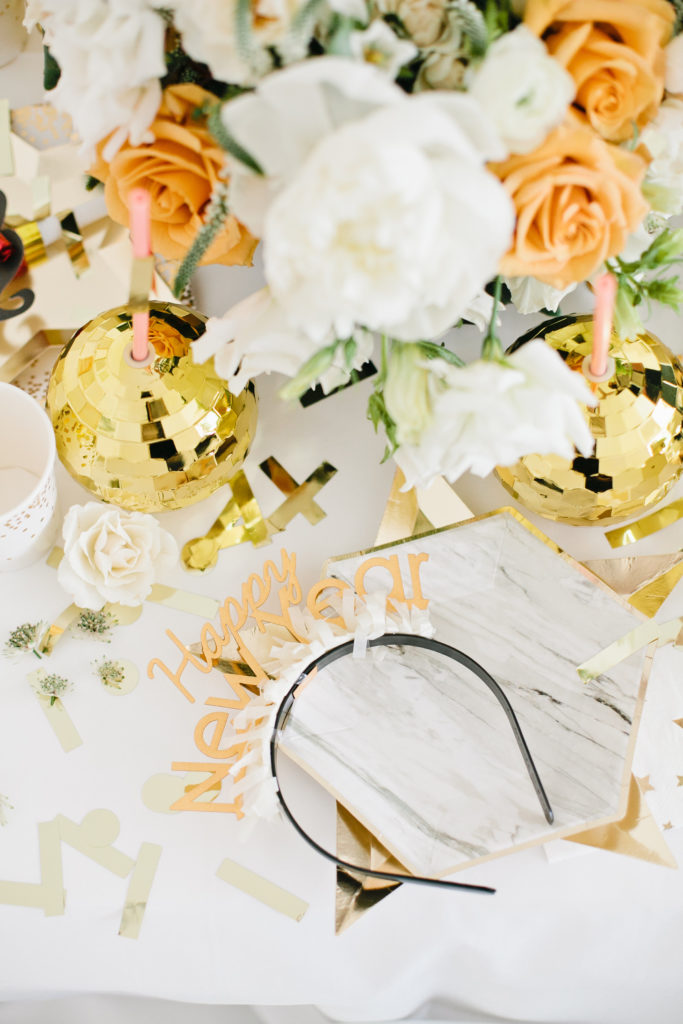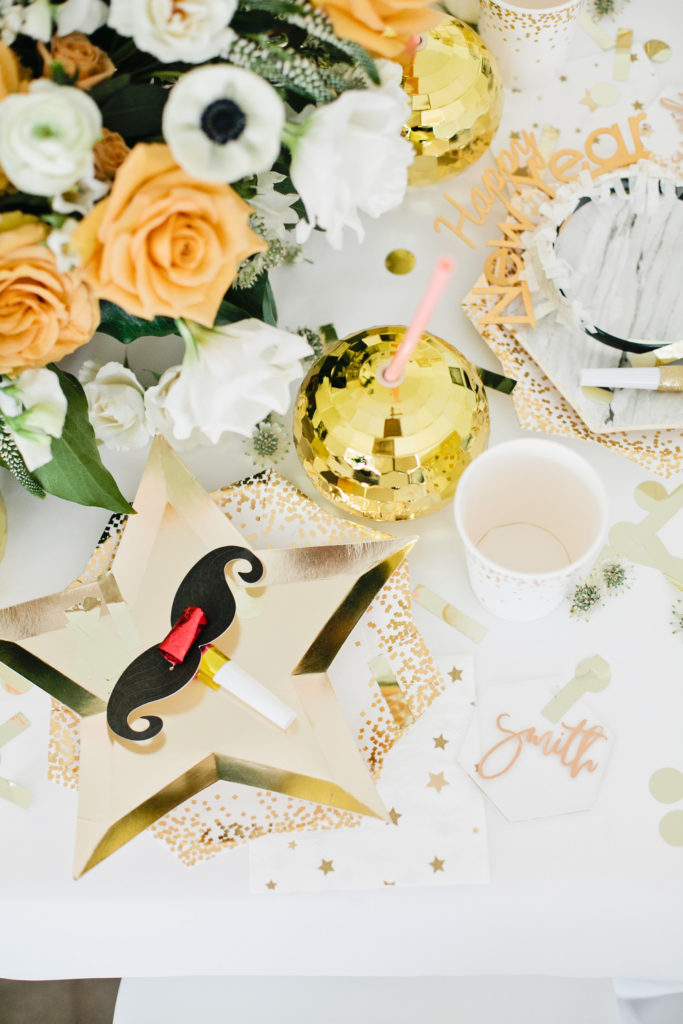 Delicious treats from Sweet & Saucy Shop are an essential for any party!  We loved adding these countdown numbers from Wild Child Party too!  3, 2, 1, YUM!!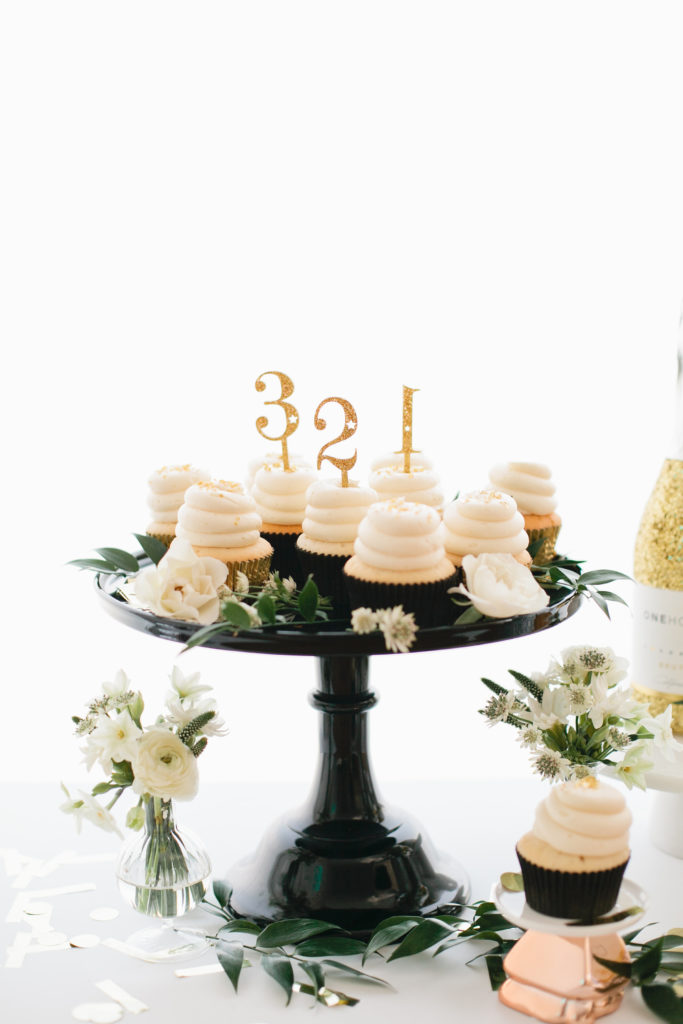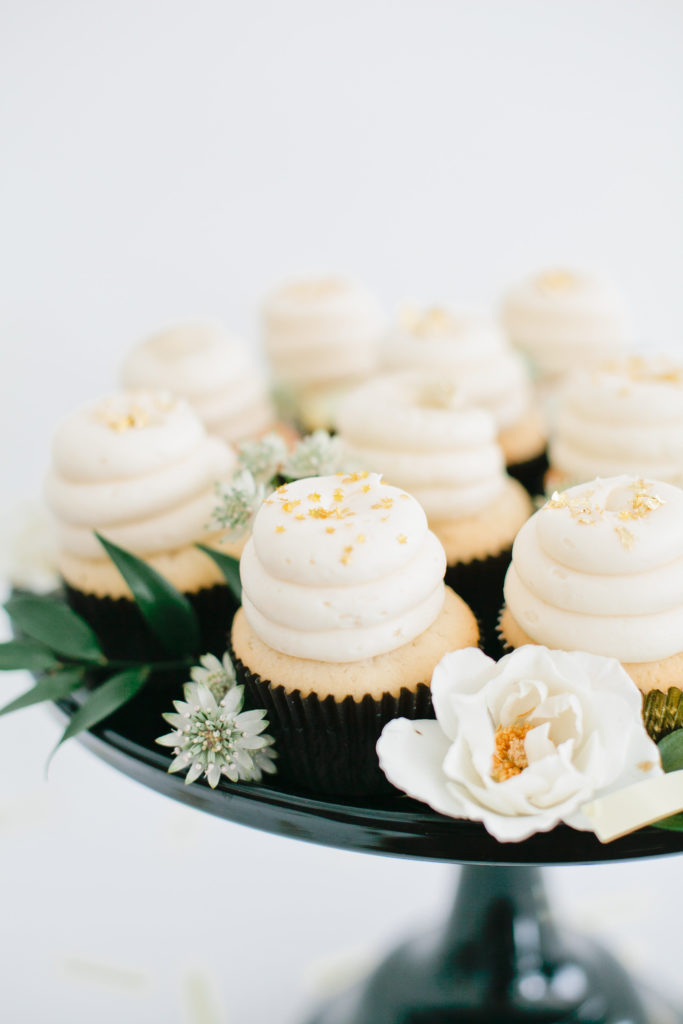 And of course gotta have some One Hope Champs for the mamas!!!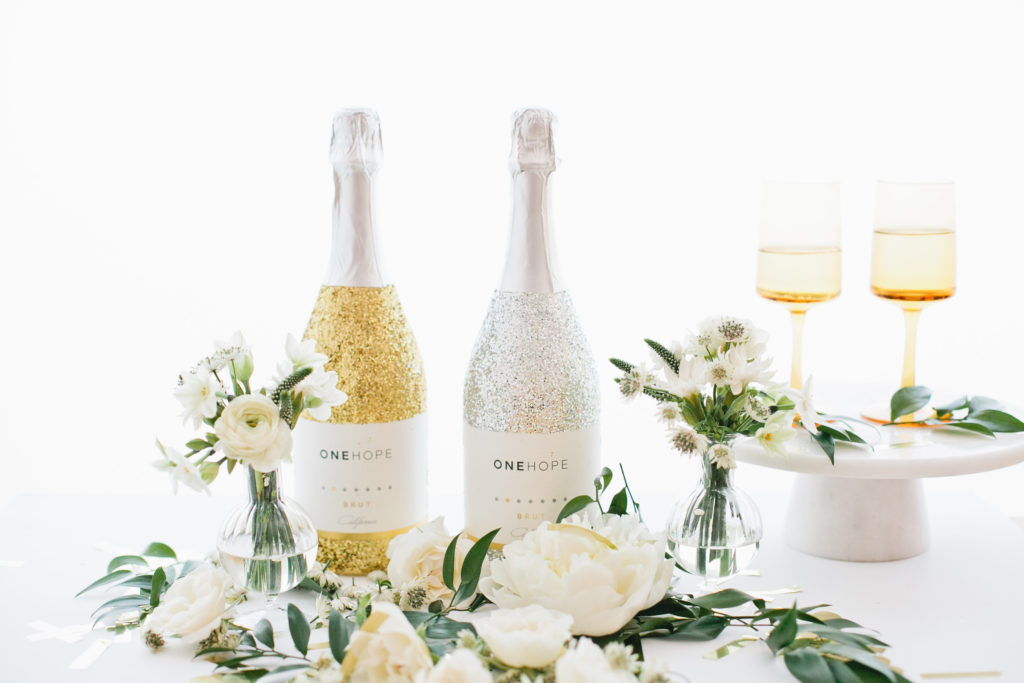 Now let's add in our party people and get all the fun started!!  I love each of these mamas and their kiddos, they are all so cute!!  It's easy to keep kiddos happy when you have secret weapons like balloons & cupcakes though…
First up, where my ladies at?!  Here are Indi, Avery and Everly styled to perfection by Little Style Collective.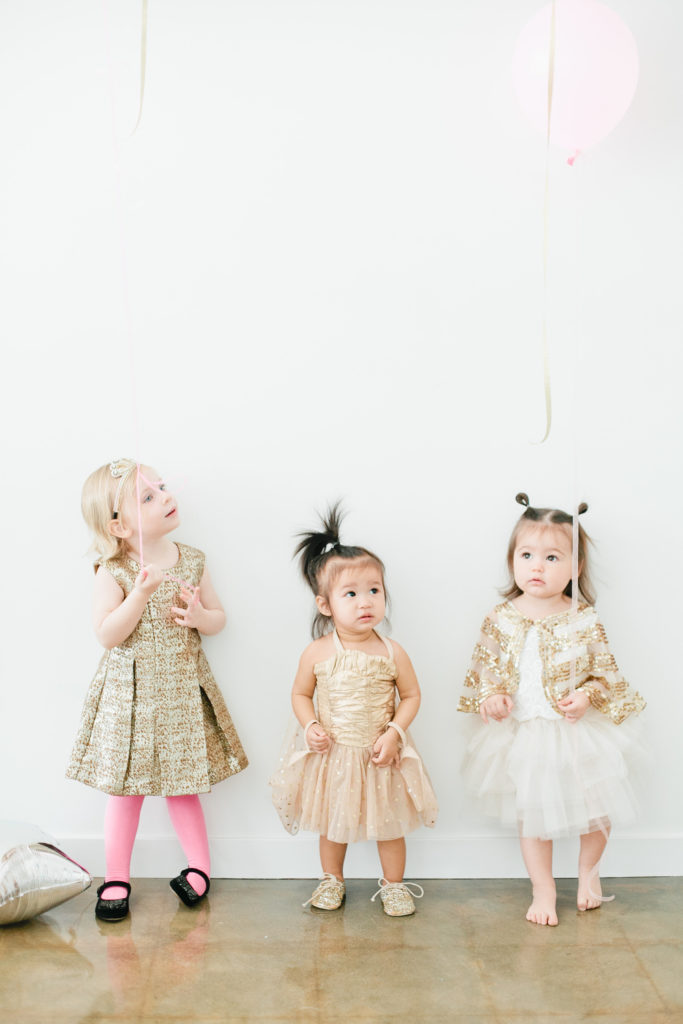 Here's mama Krystin and Smith of Smith and Junie!  All the mamas were styled by our favorite, Prism Boutique.  More of these hot mamas to come!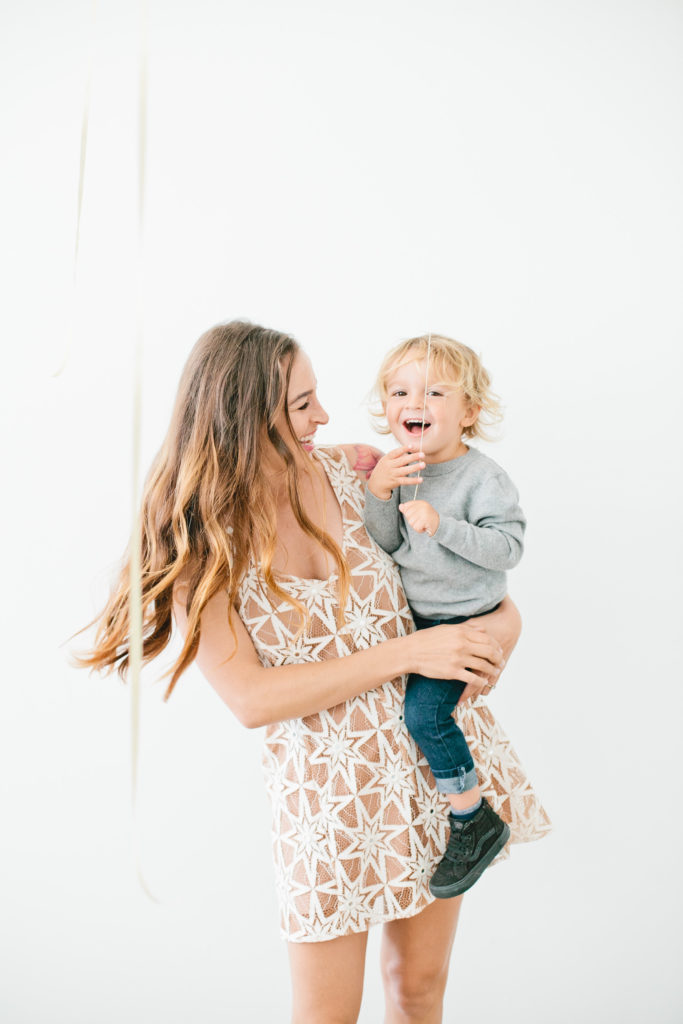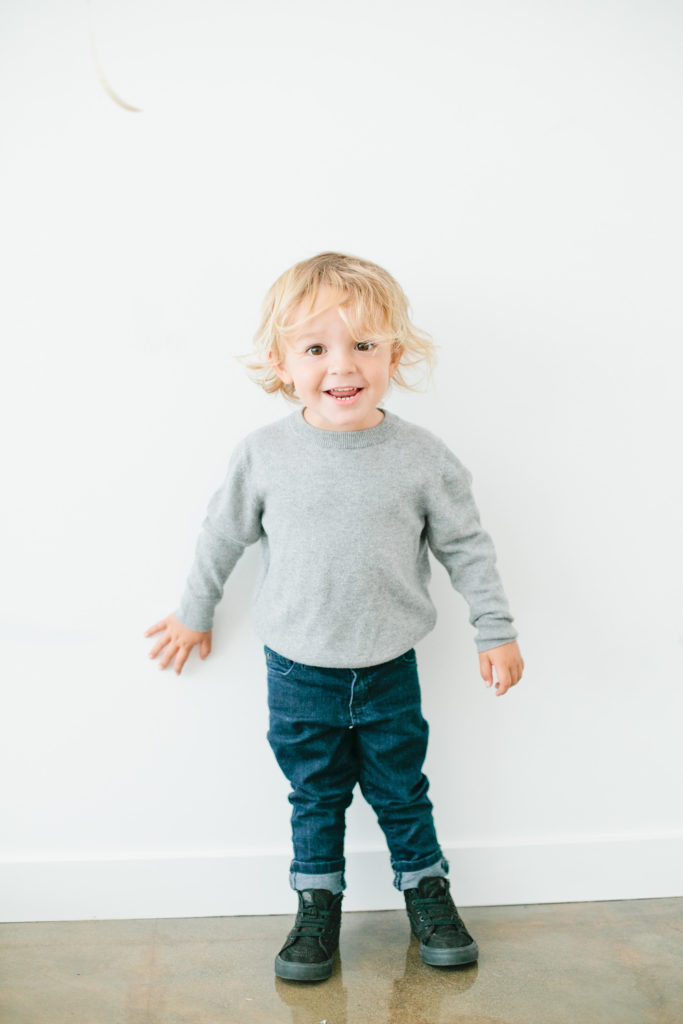 Here are these cuties sitting around their table saying "Cheers!"  Now it's time to PARTY!!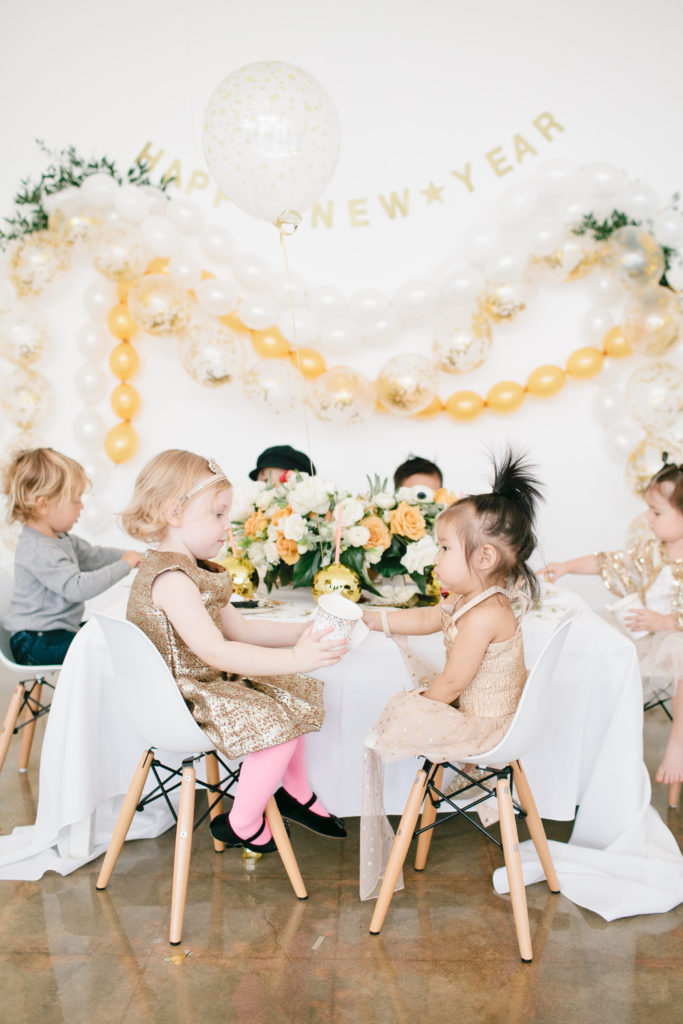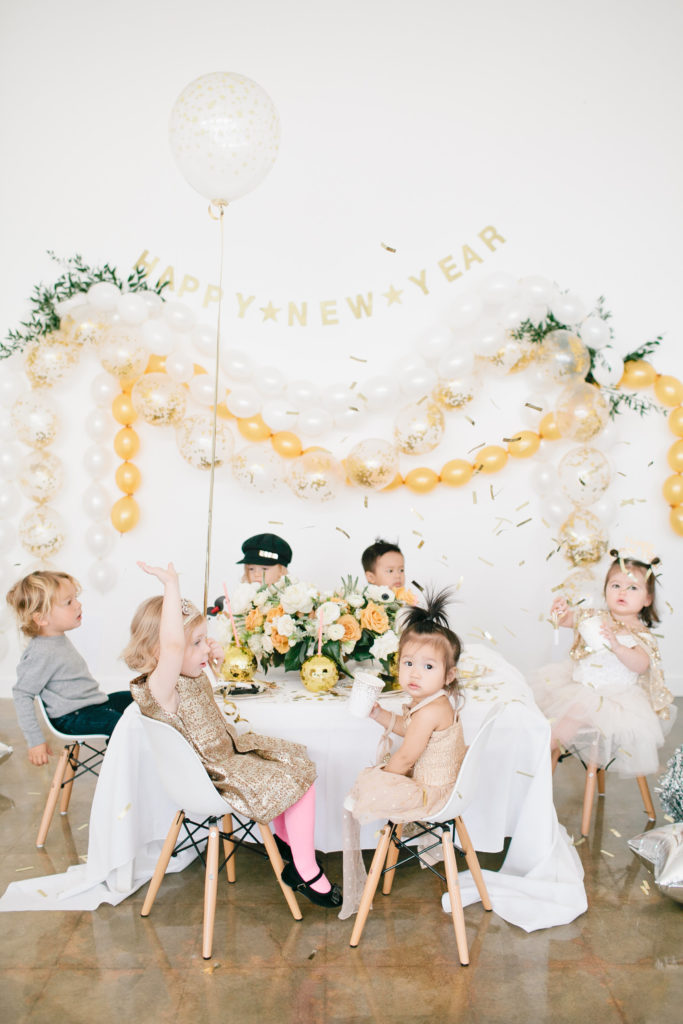 Cutie Pie Gram!!!  Love this little guy!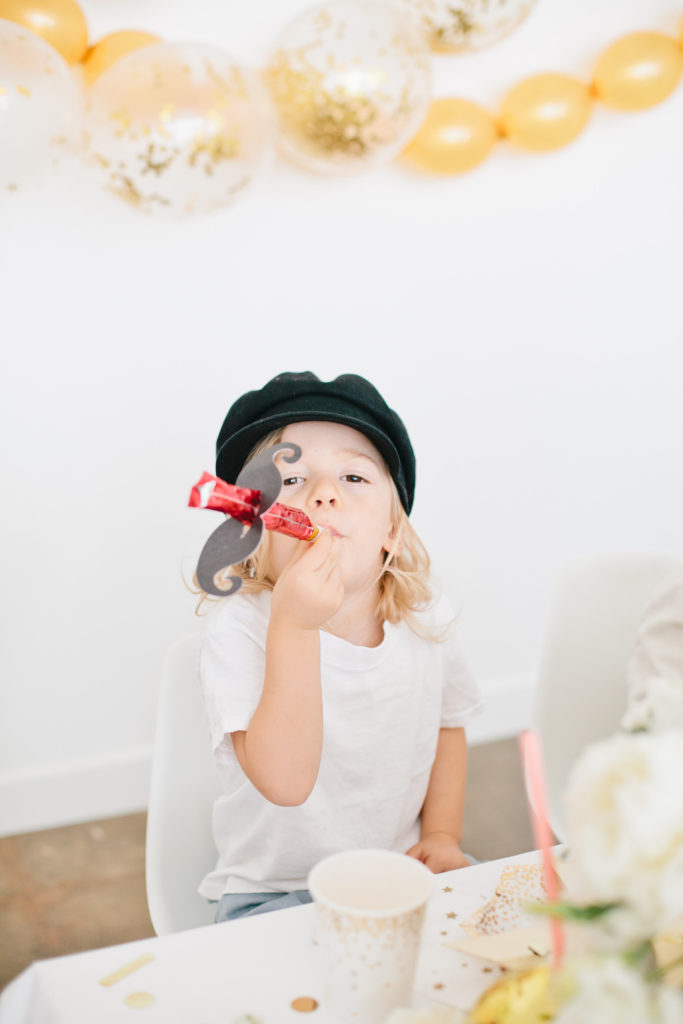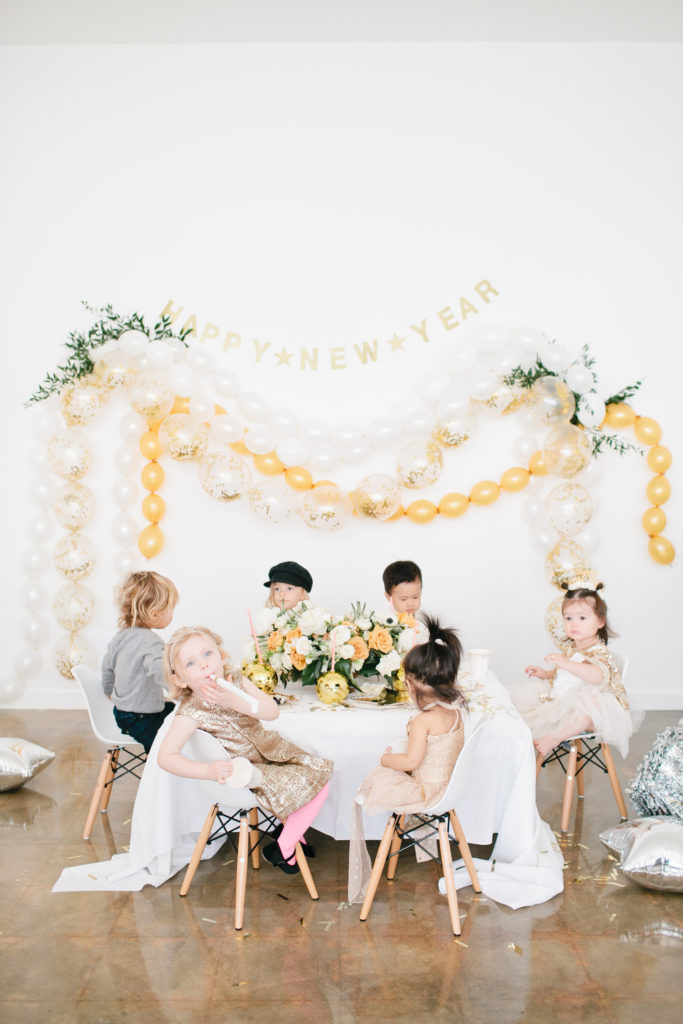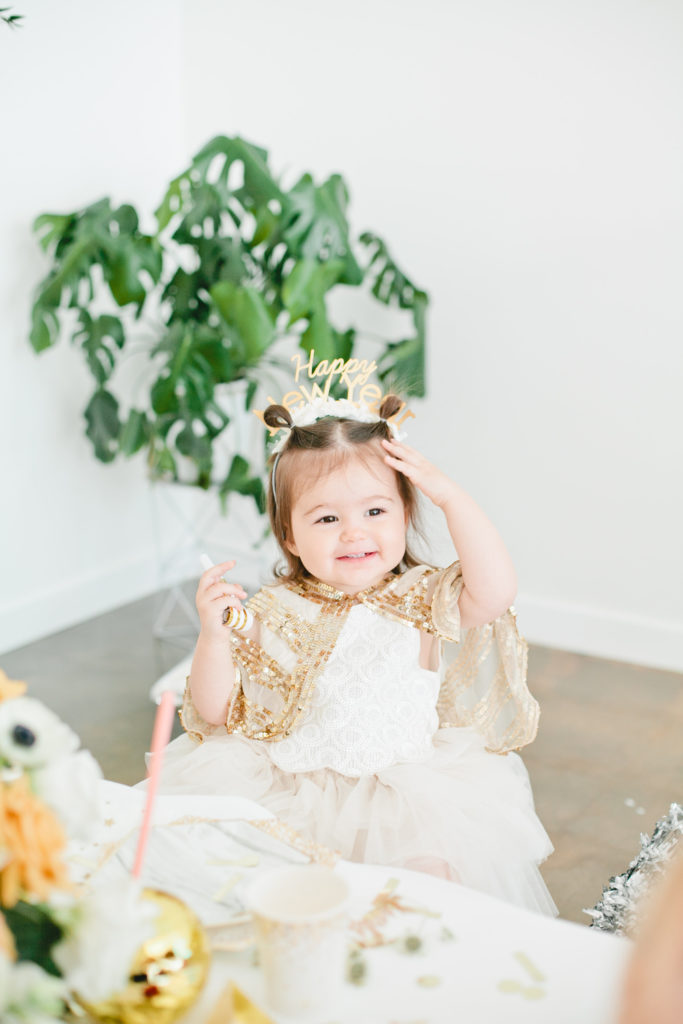 Here is one of my favorite mamas, Annie Vovan, with her kiddos Avery & Max.  She is such a talented and sweet soul, and I can see her spirit in her little ones!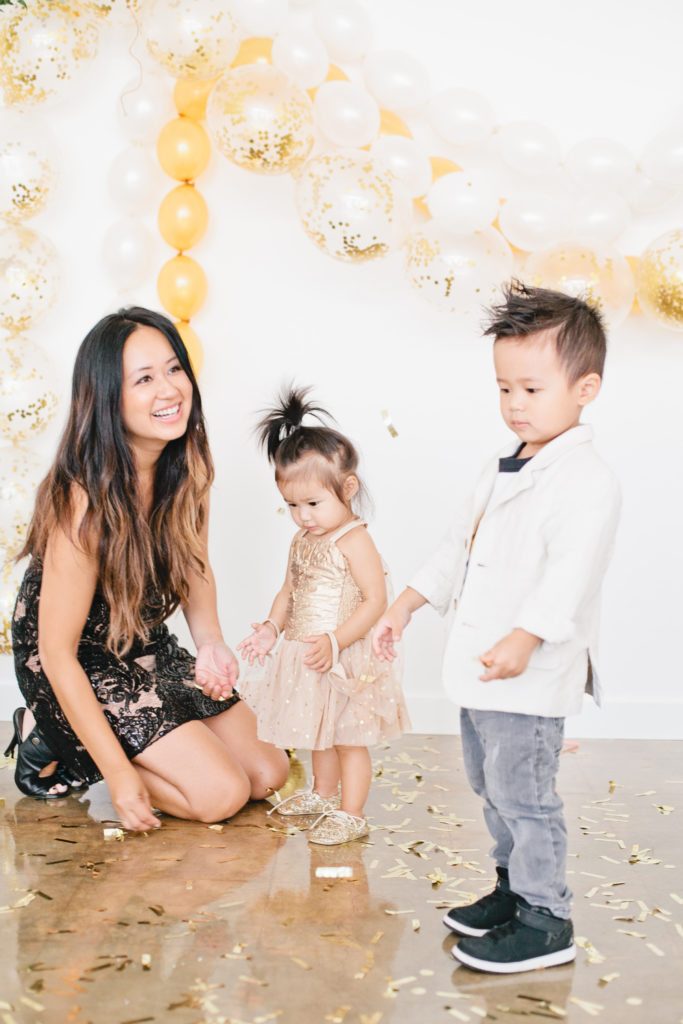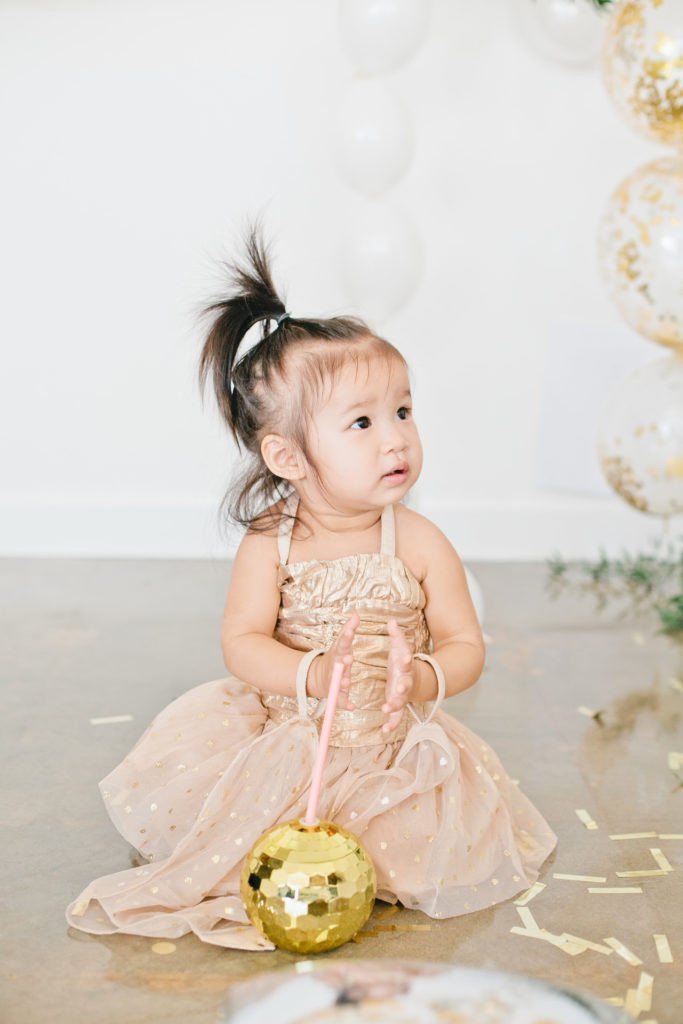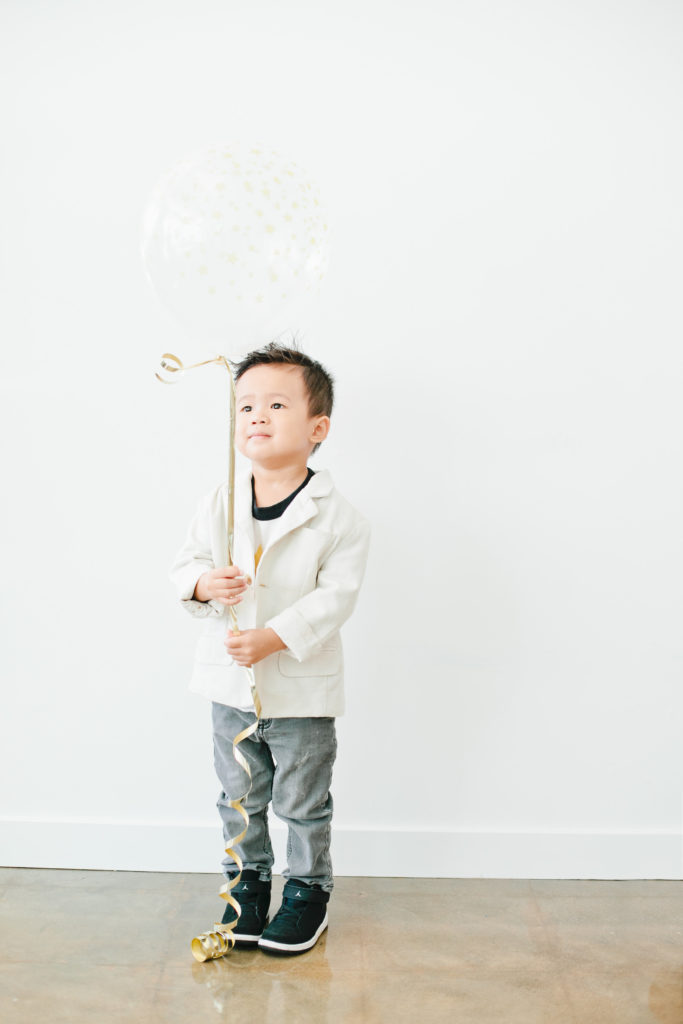 Next mama is my sweet and inspiring friend Dayna Utsler, owner of Prism Boutique!!  Yes, I would kill for this woman's closet and I'm not embarrassed to say it!  Love her and her little Indi Roux!!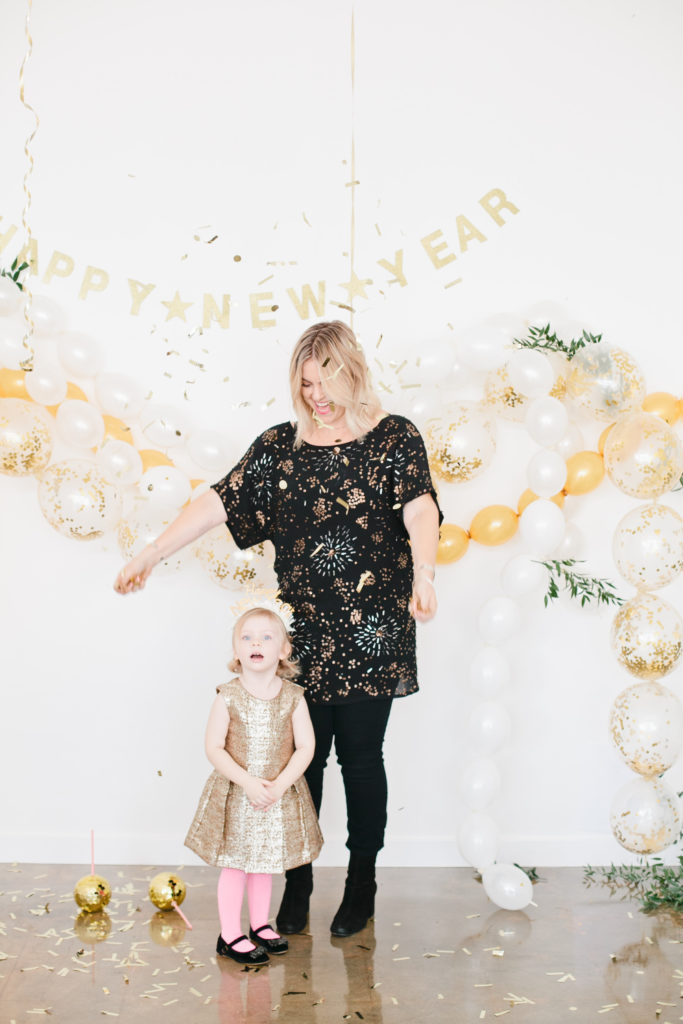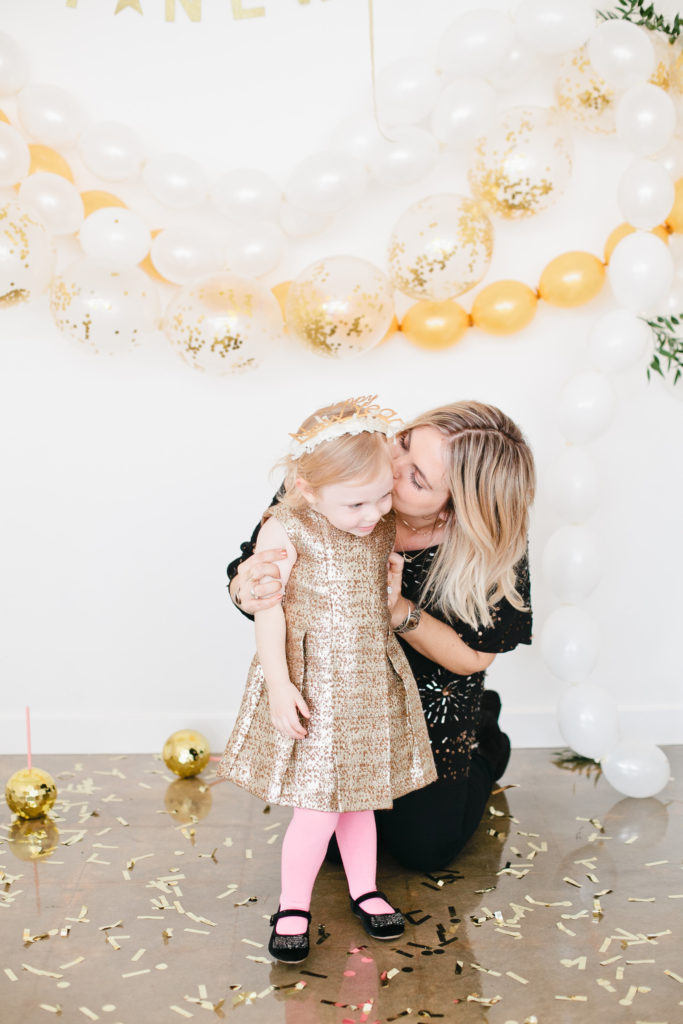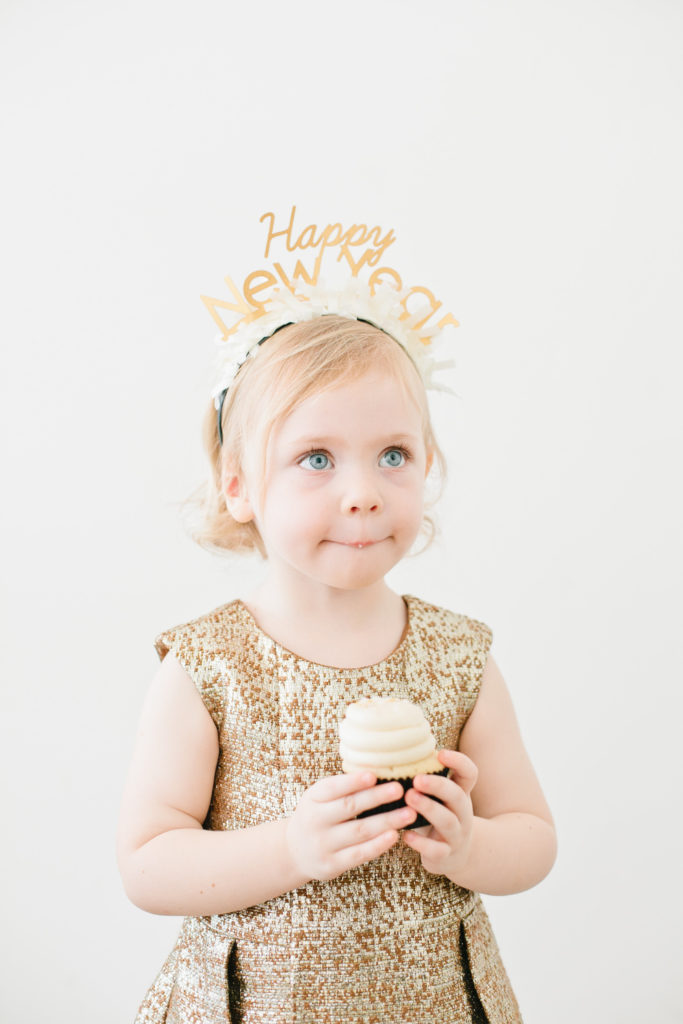 Here's my girl Julia, owner of Gunn & Swain and San Diego Songbird, a major girl boss who I love dearly!  And little Gram will be a big brother pretty soon, can't wait to meet baby Elizabeth!!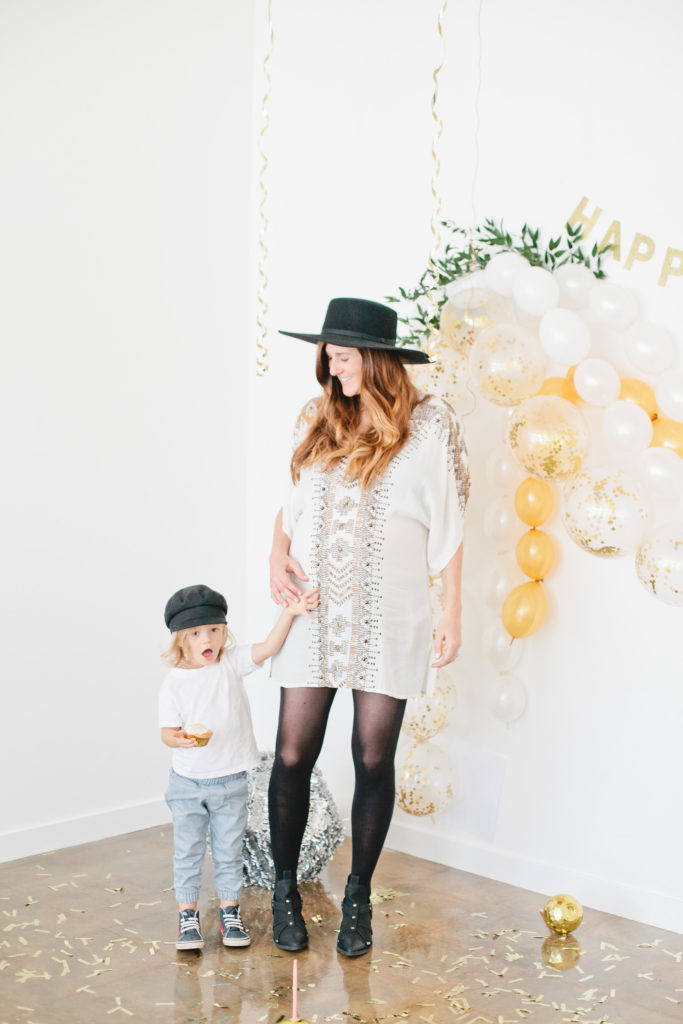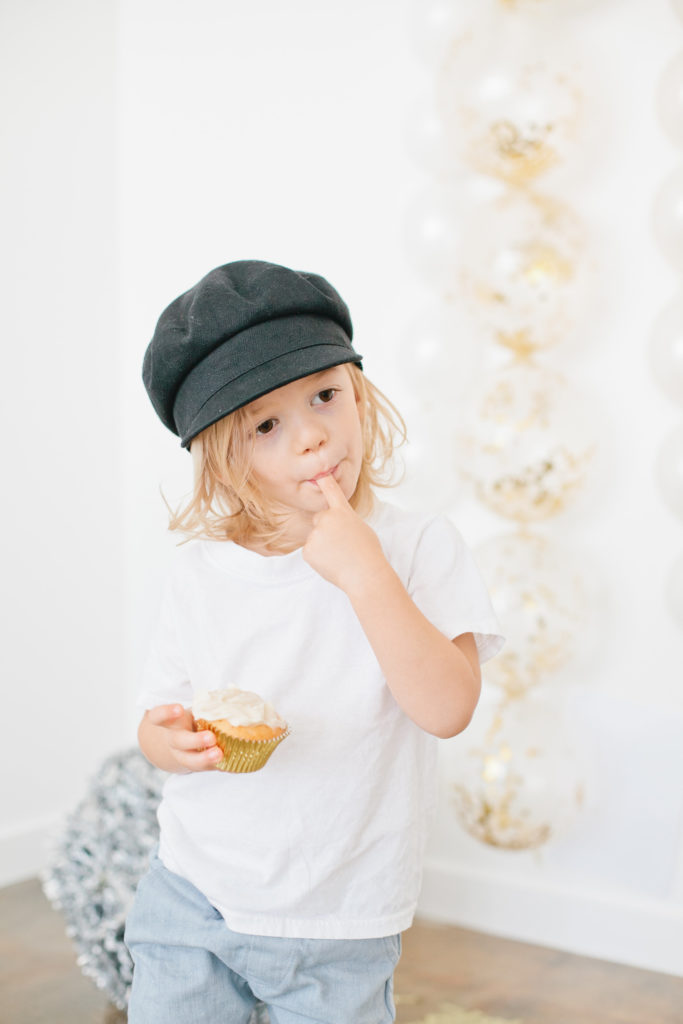 Another girl boss pal, Lisa from St Eve Jewelry and her sassy little gal, Miss Everly!!  This little girl is so full of personality and beyond adorable…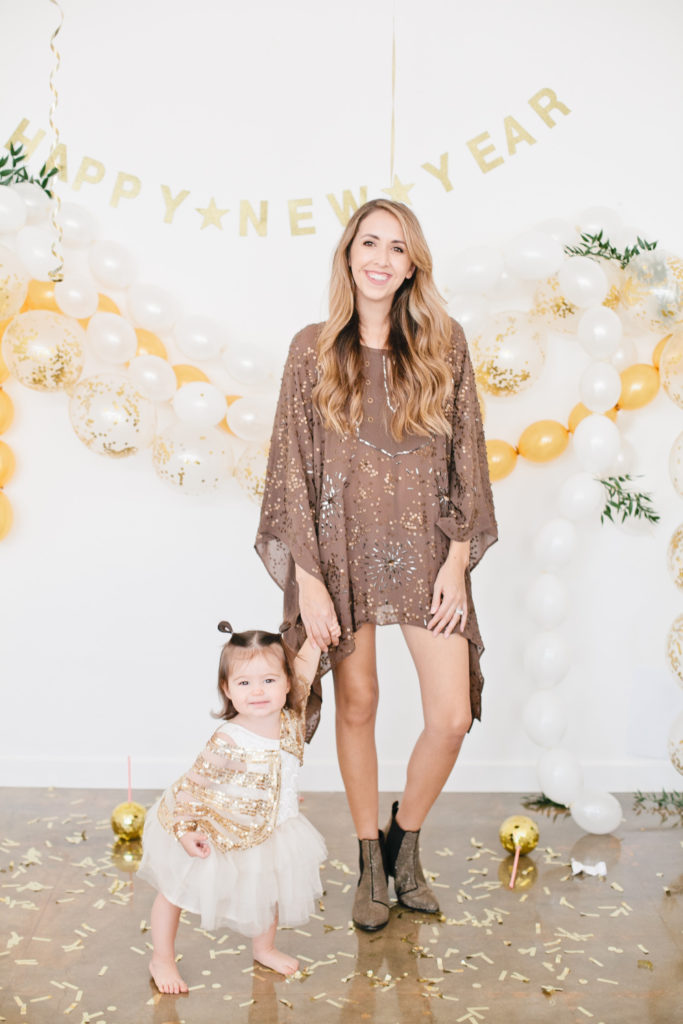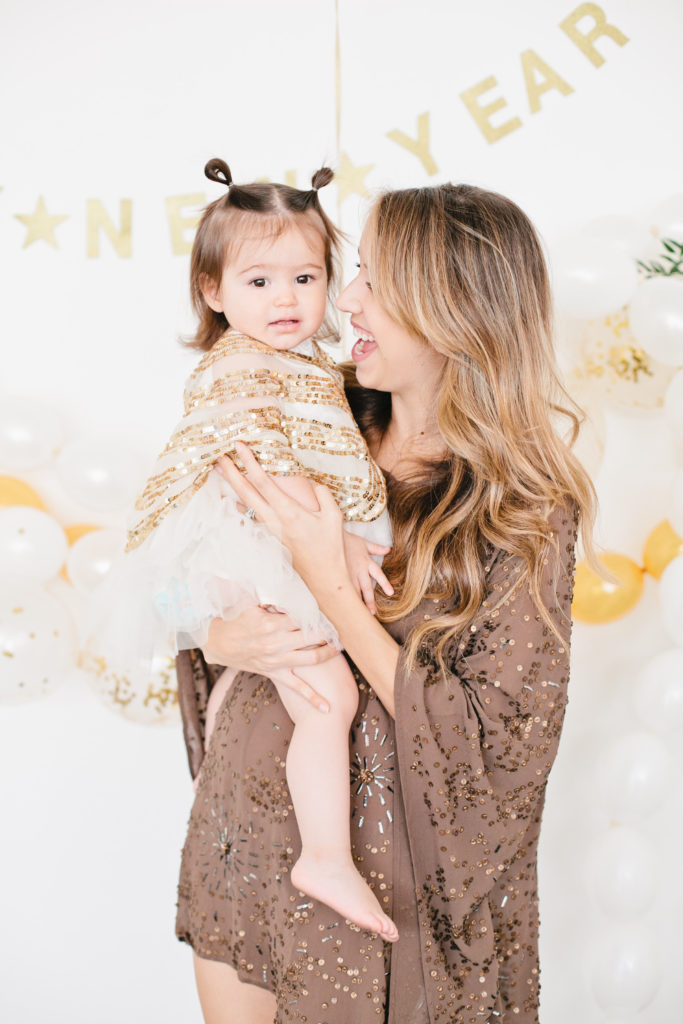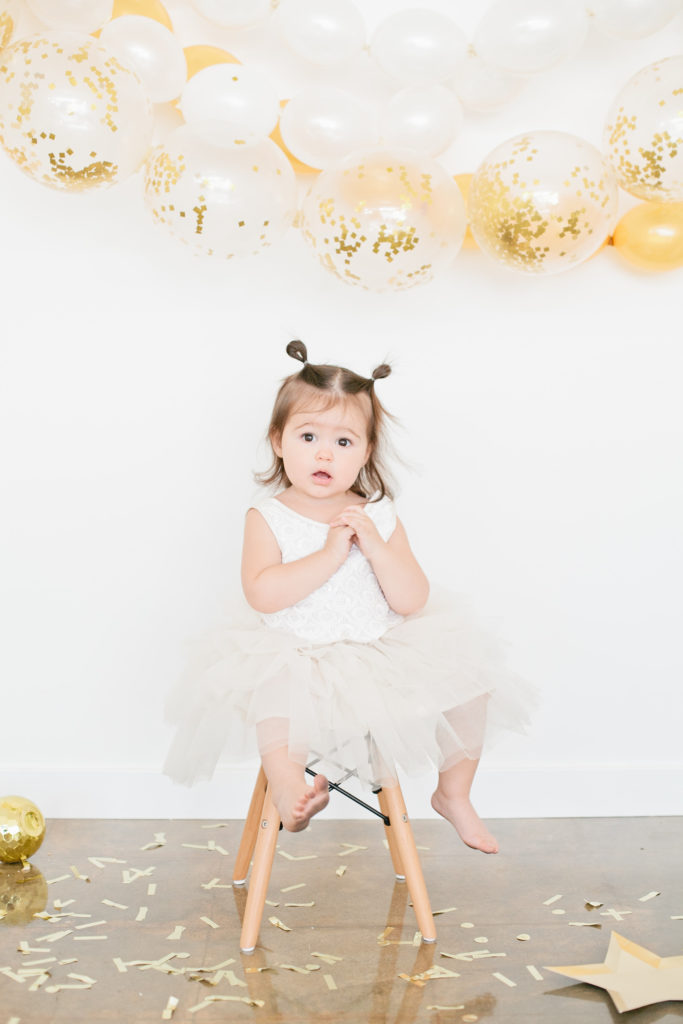 Last but not least is are Krystin and Smith again!!  This mama is so real, we love her instagram feed – Smith & Junie – it's basically the thoughts we all have but put down into words… But funnier…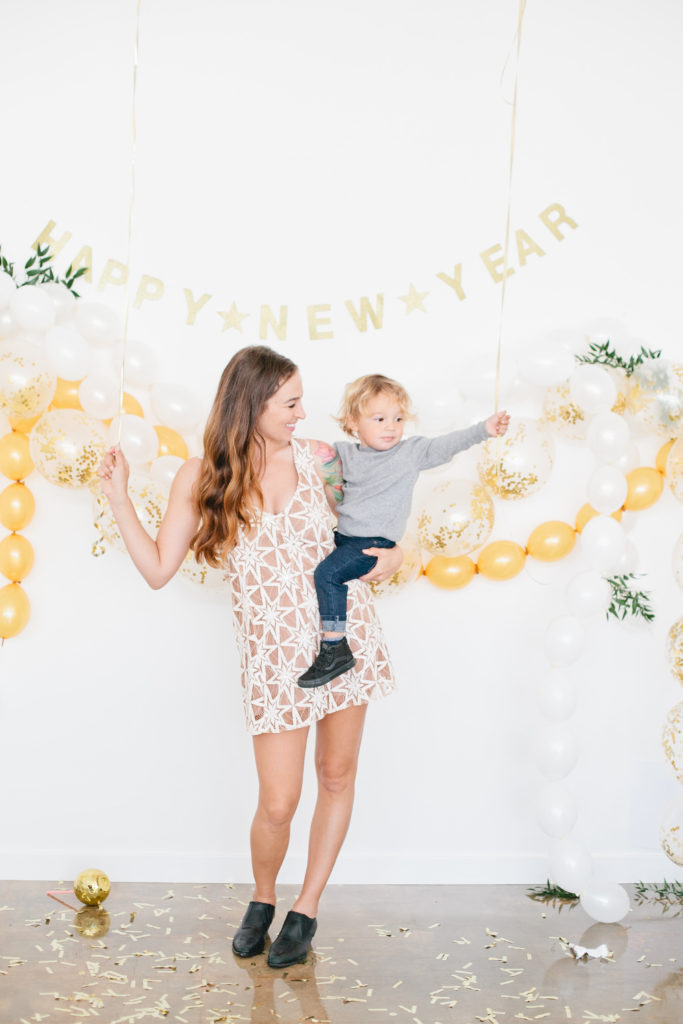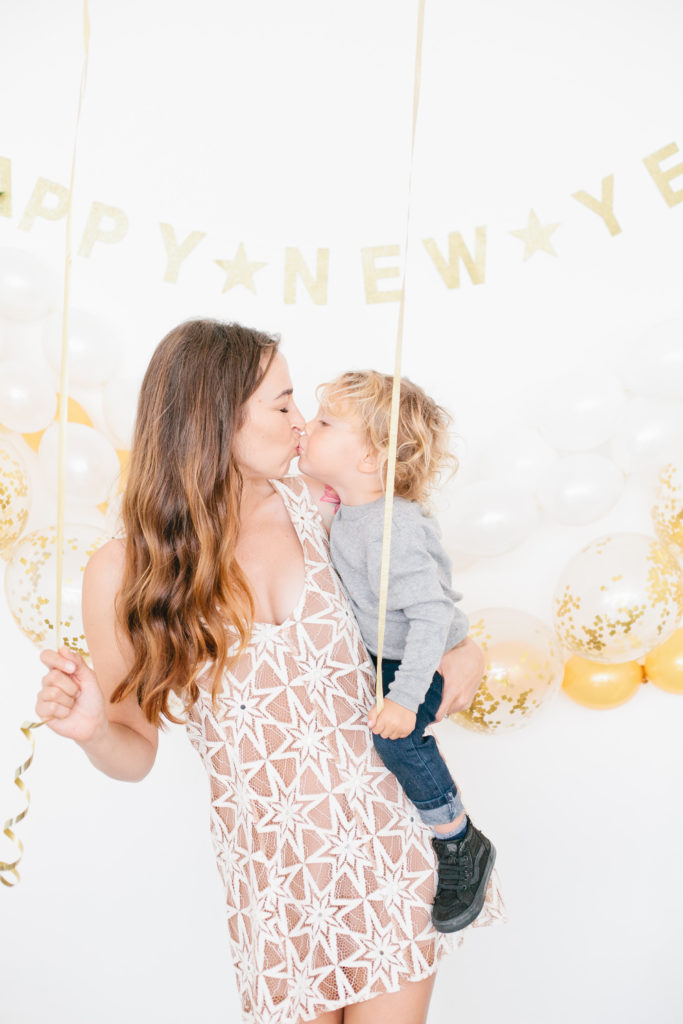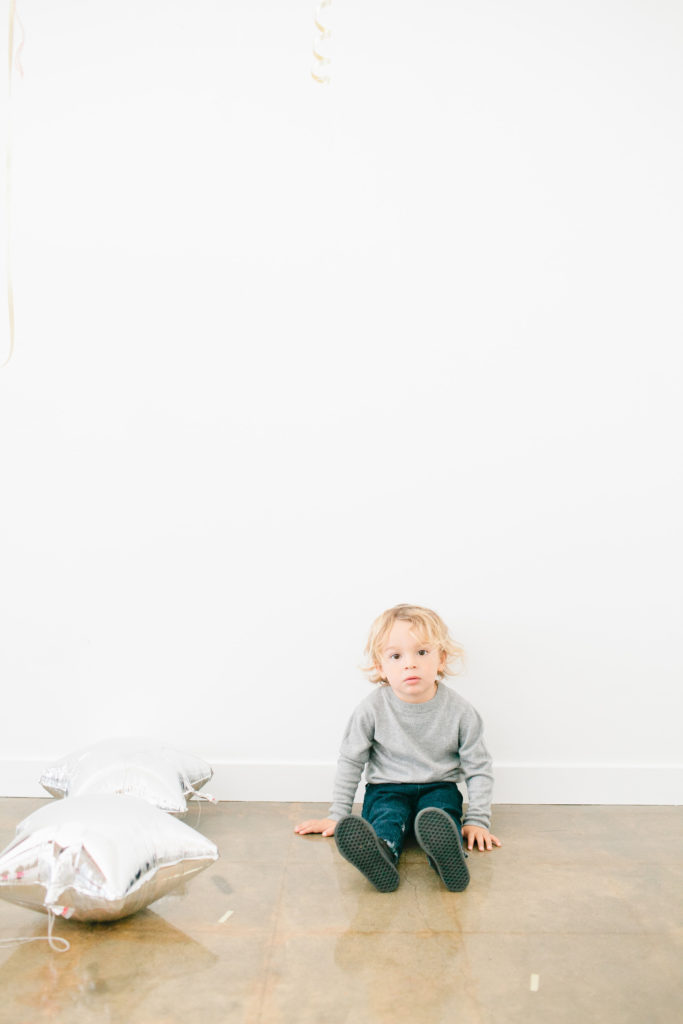 I had so much fun seeing these amazing mamas with their kiddos!  Being a mother is hard and I have so much admiration for each of them.  Plus, they made really cute kids, so that makes me like them more, haha!!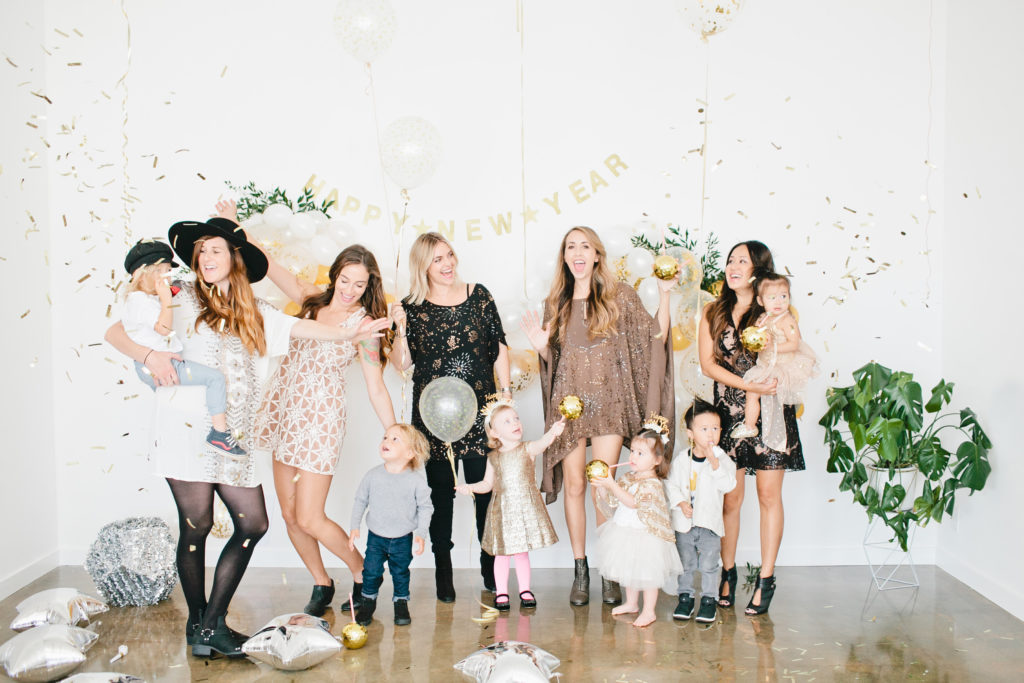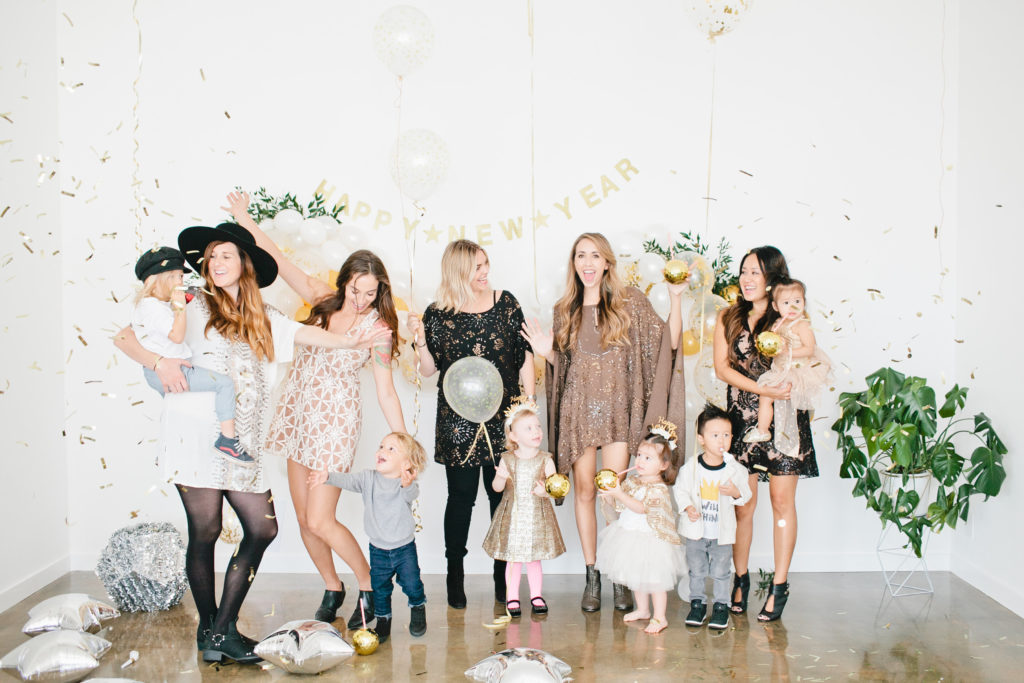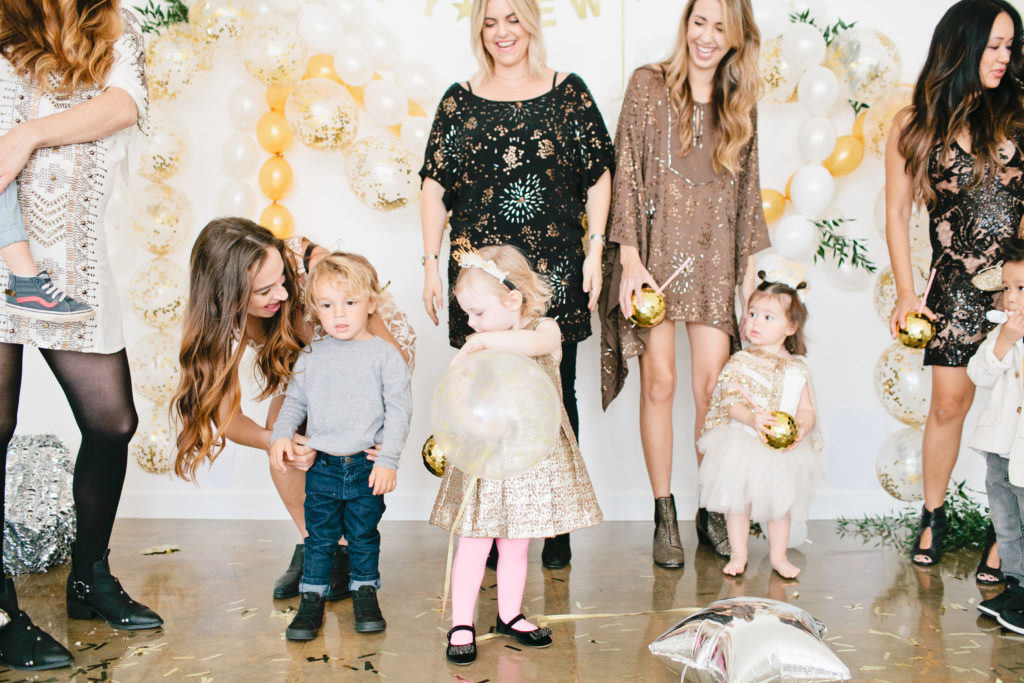 Have the best New Year with your little ones, and cheers to 2017!!!!
xx
Jacquelyn