How's everyone's summer going?! Are you enjoying all the time outside? My husband and I have been eating al fresco every night and I'm loving it! Enjoying our backyard and entertaining in it is one of my favorite things. When we bought our house a good backyard was key to me for just that reason!
We recently teamed up with a really amazing group of vendors to showcase a gorgeous outdoor entertaining setting. I'm so excited to share it with you today! It features the amazing Dionna Mash of Feed & Feast along with the gorgeous Estate 8 owned by One Hope. This shoot was such a passion project for me as it really has all of the things I love!! And I'm really excited to share the inspiring story Dionna shares with us about starting her own business.
We are also featured today on Inspired By This!
Get ready, because there are SO many amazing photos by the talented Kristin Dinsmore.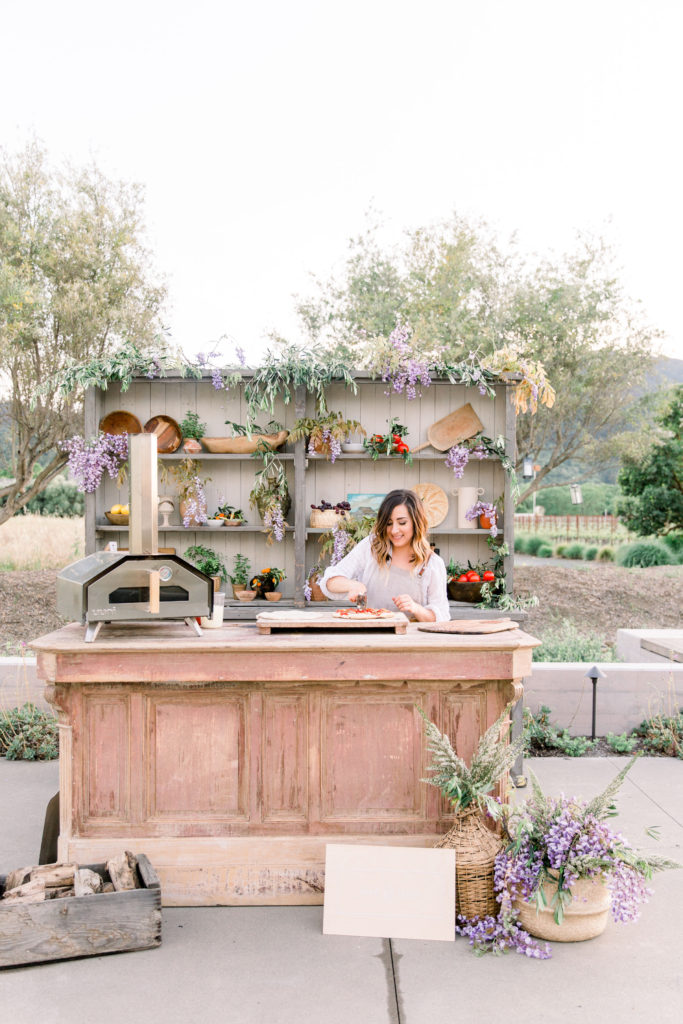 Let's start with this gorgeous setting!! Estate 8 is nestled in gorgeous Napa valley among the vines and it's just a slice of heaven. This outdoor table is right near the pool and just ideal for entertaining. Don't you love those Serena & Lily pendants hanging above it?! We knew this was the perfect spot for our tablescape to happen!
I set the table with the pretty chargers, heath ceramic plates and classic glassware that Estate 8 owns. Then I added flatware from Cherished Rentals and napkin from Hostess Haven. Poppy Jack Shop did the cute marble place cards and menus for each place setting. Then Natasha Kolenko's team decked it out with the most gorgeous greens and that fun pop of orange with the kumquats!
It came together so beautifully and I couldn't be happier with how it turned out!!! This is so gorgeous for a rehearsal dinner or shower, don't you think?! Honestly, I wouldn't mind it one bit for my wedding either!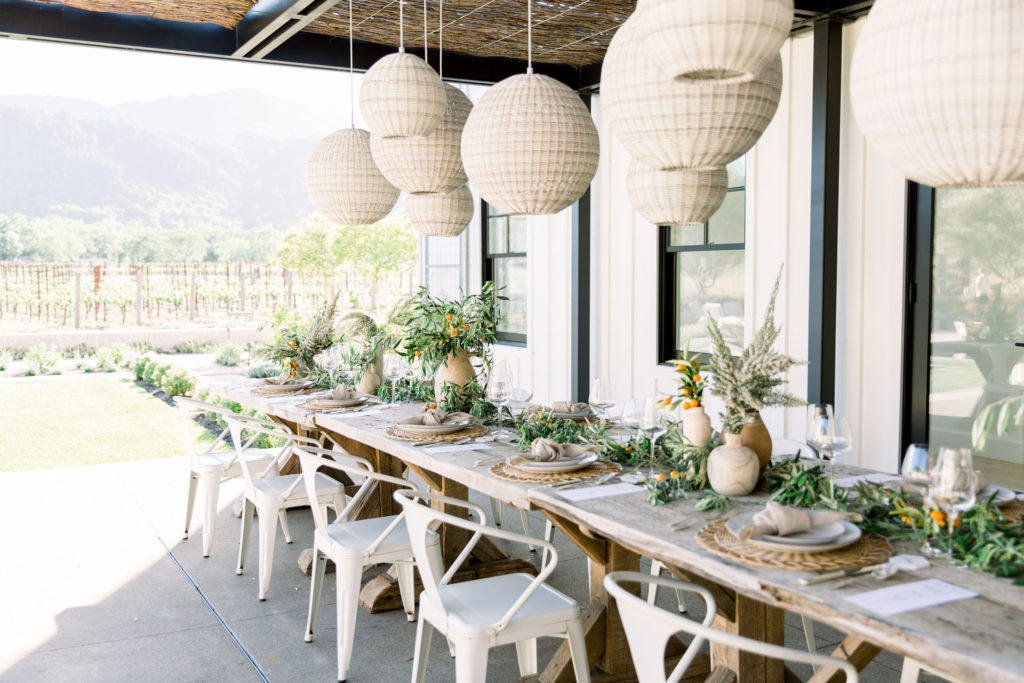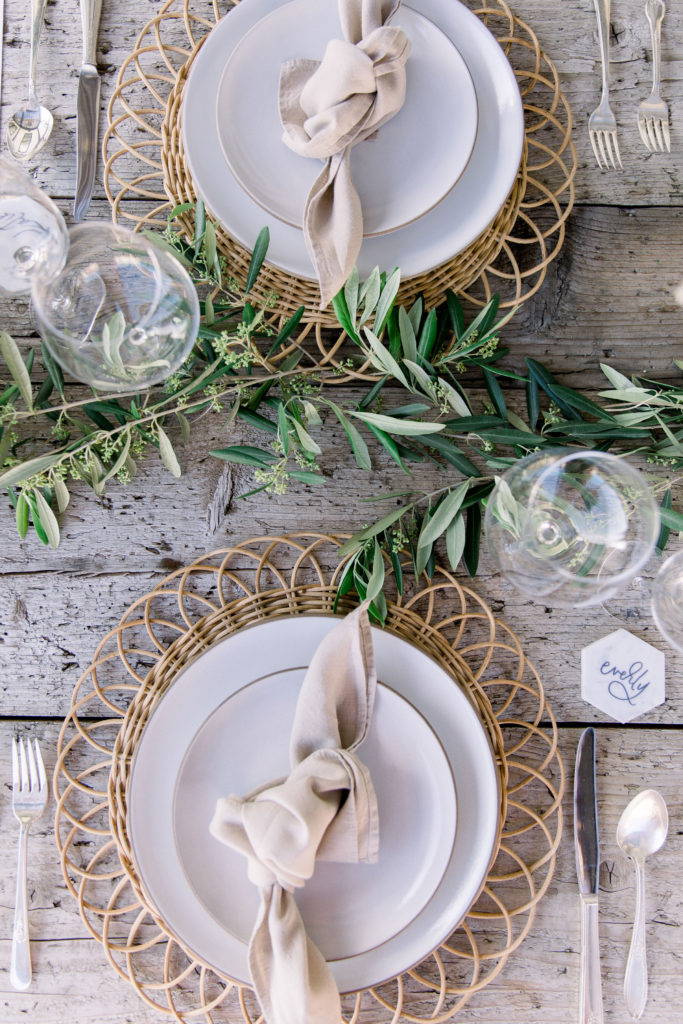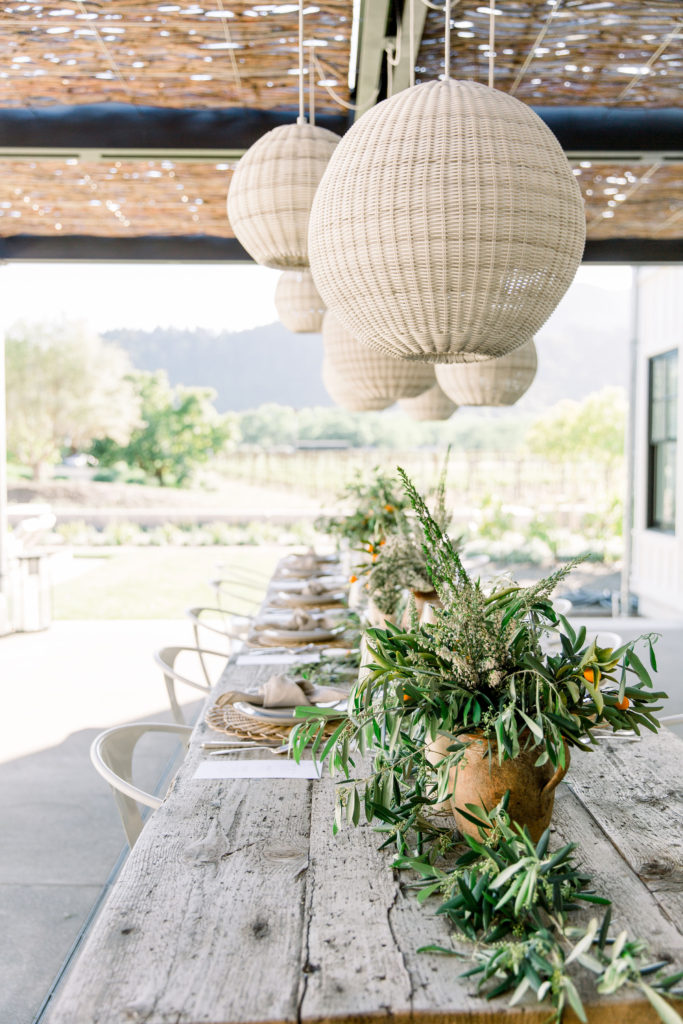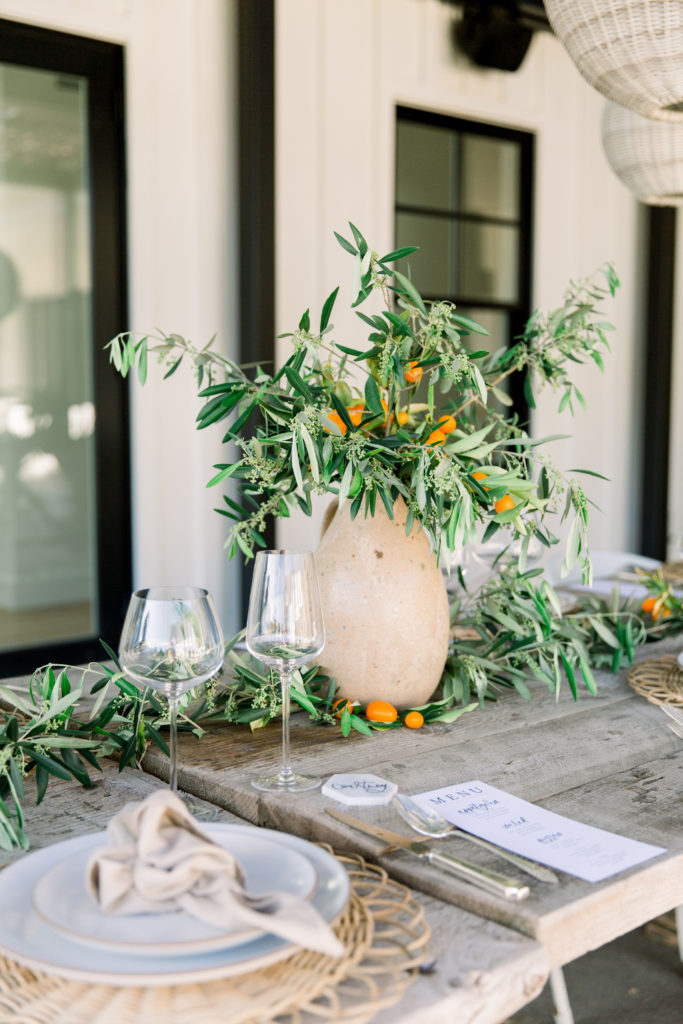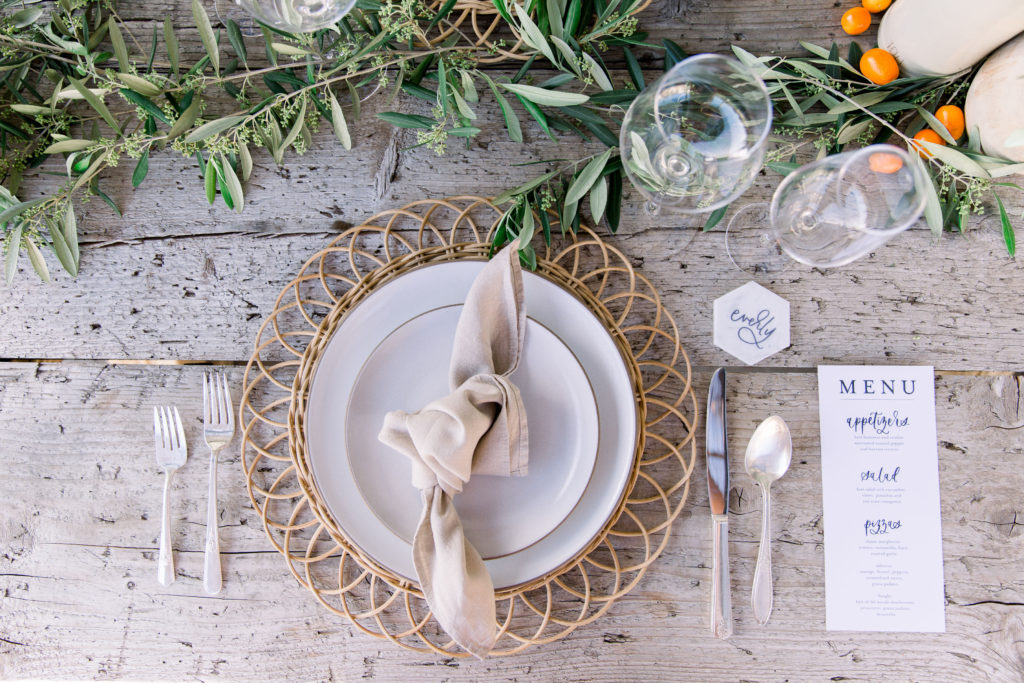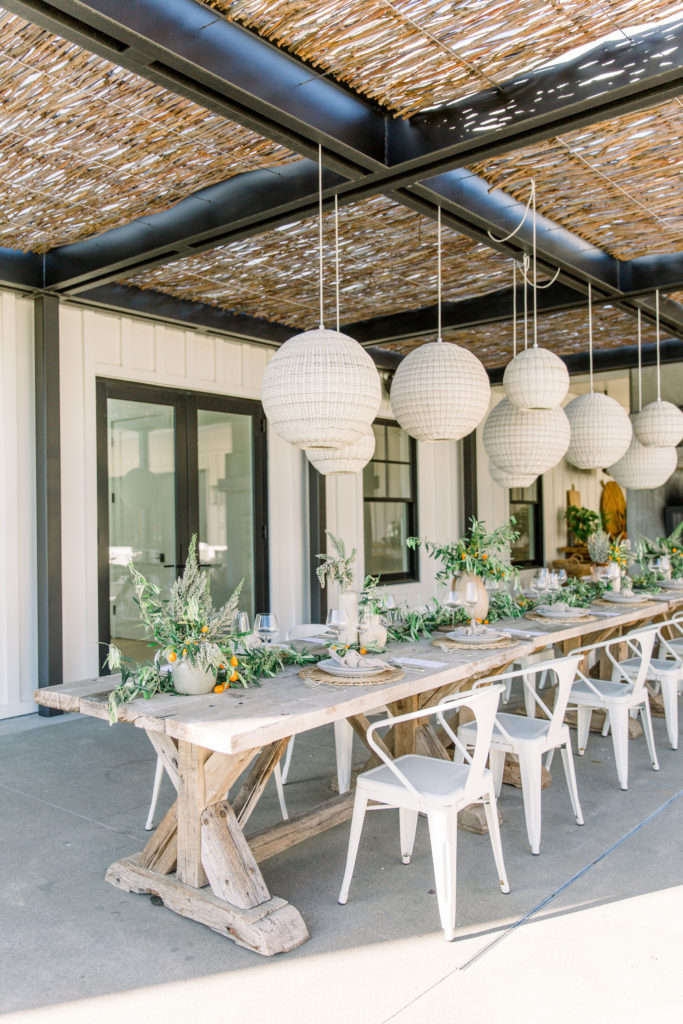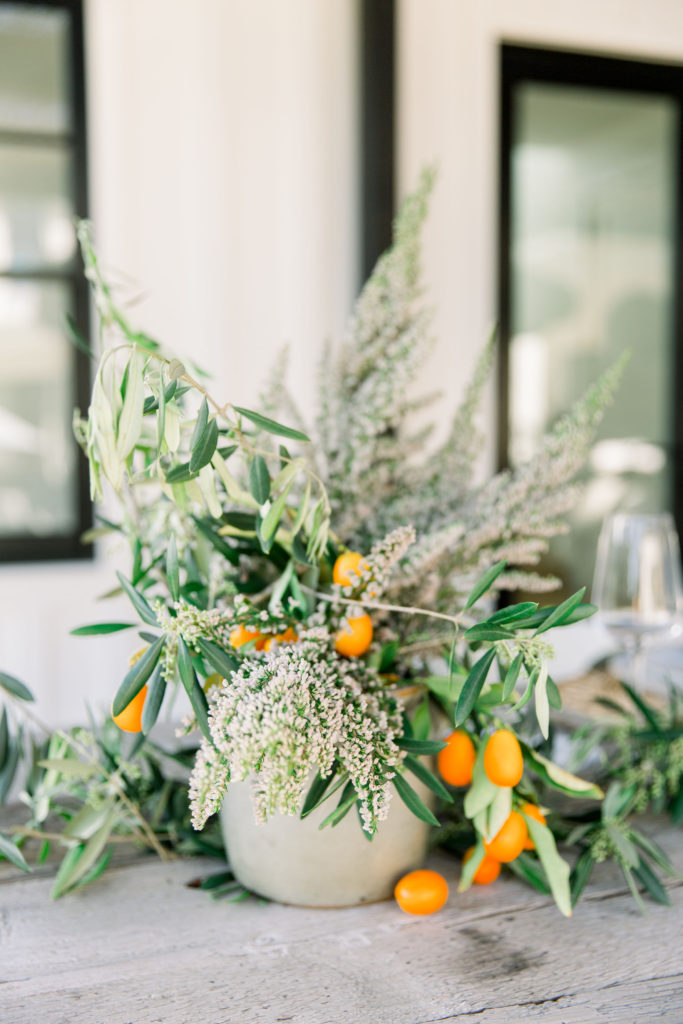 Isn't it so gorgeous?! I want to live at this table in this place!!!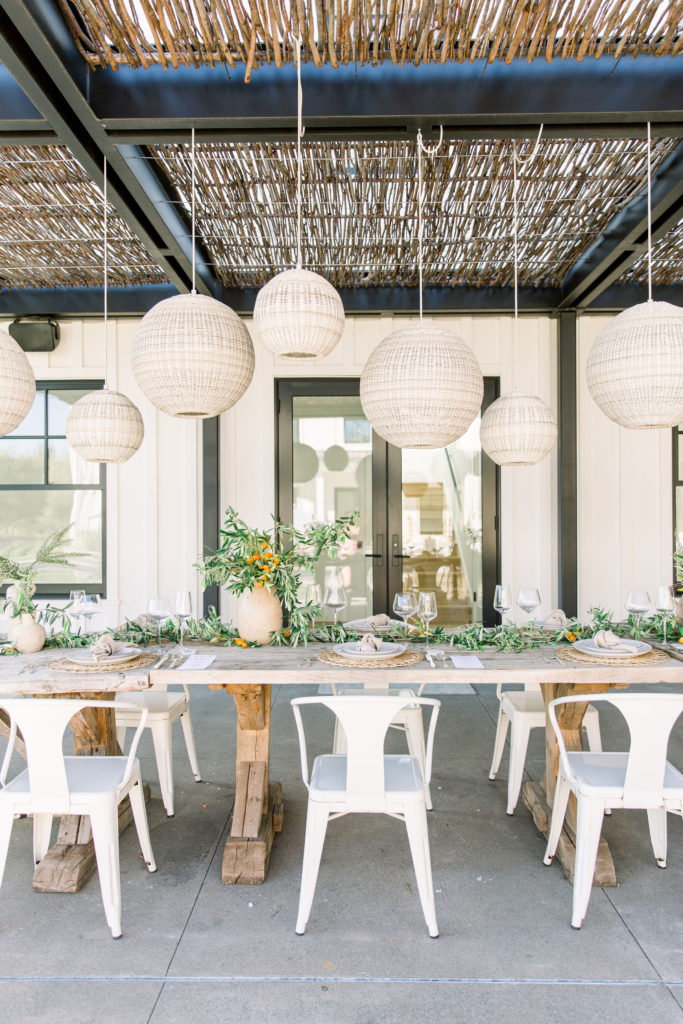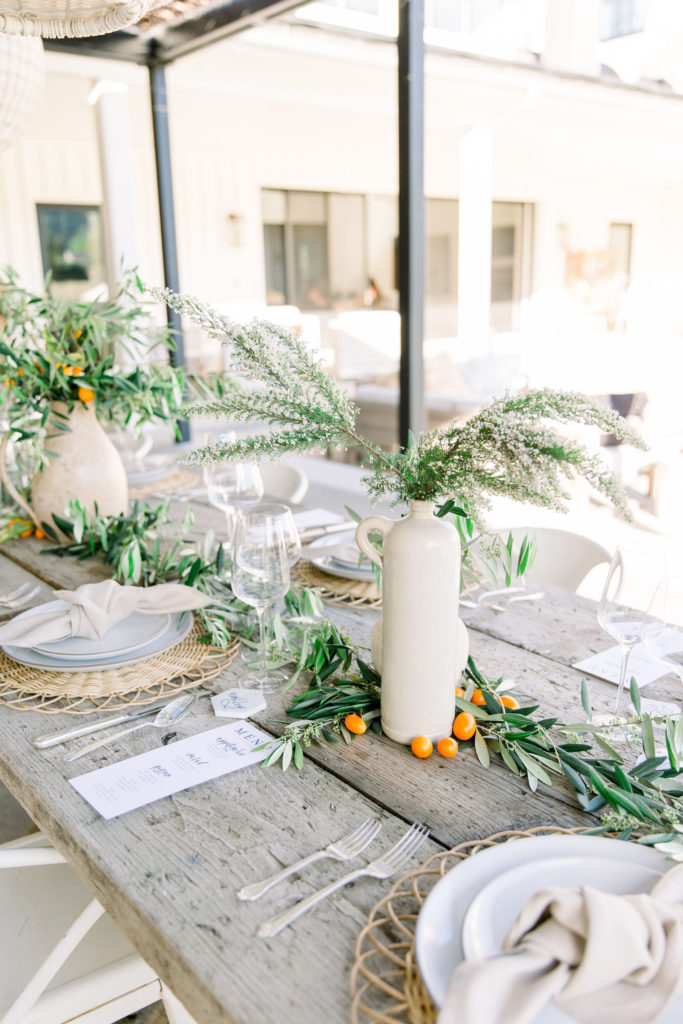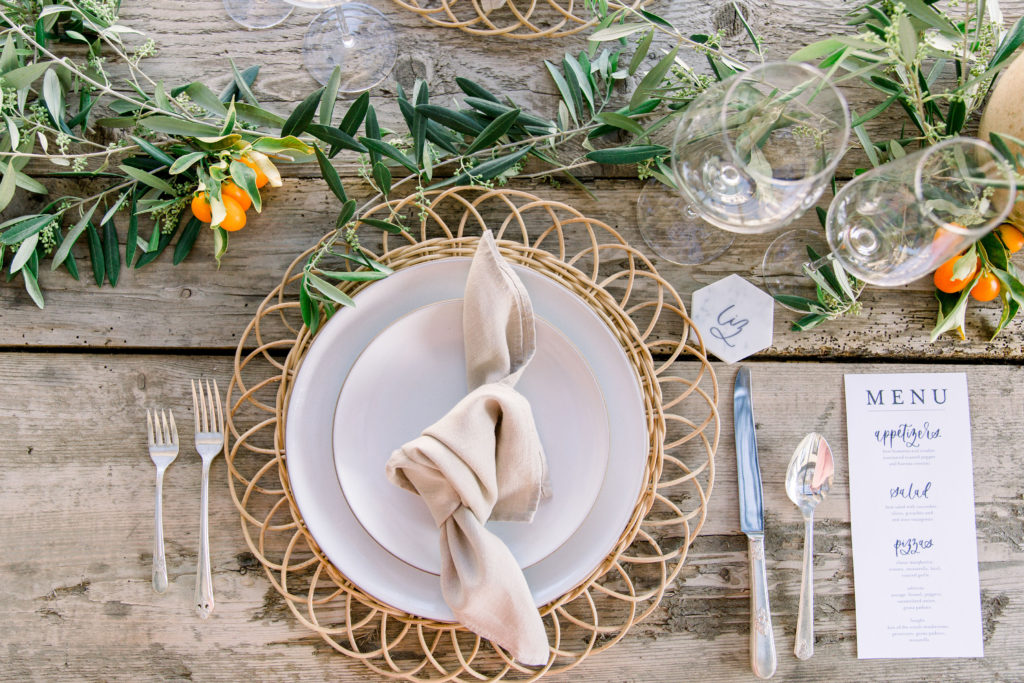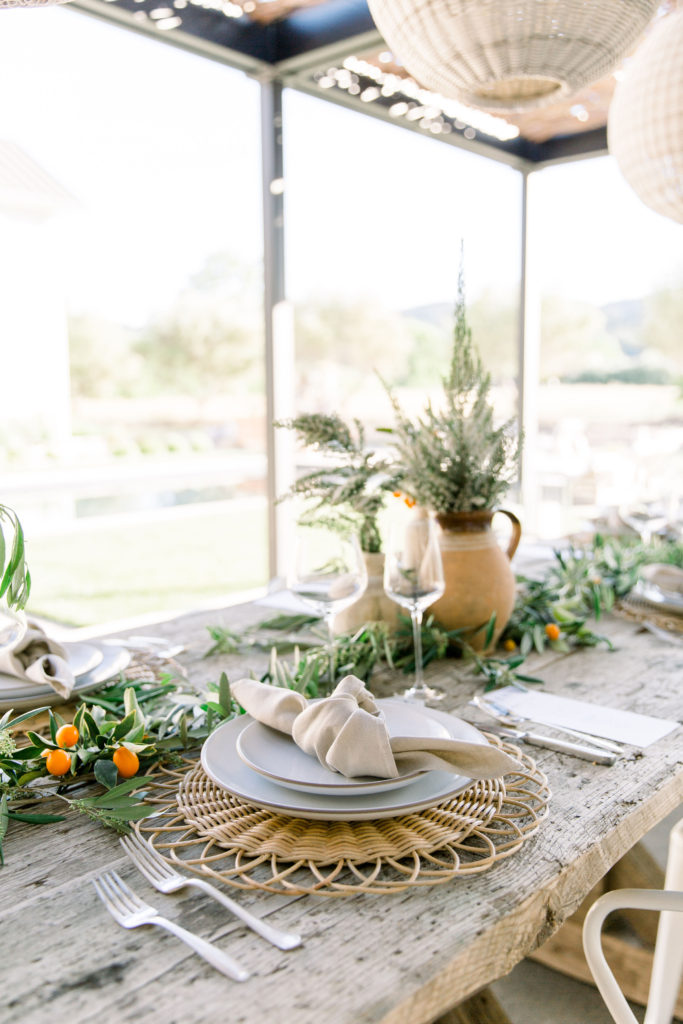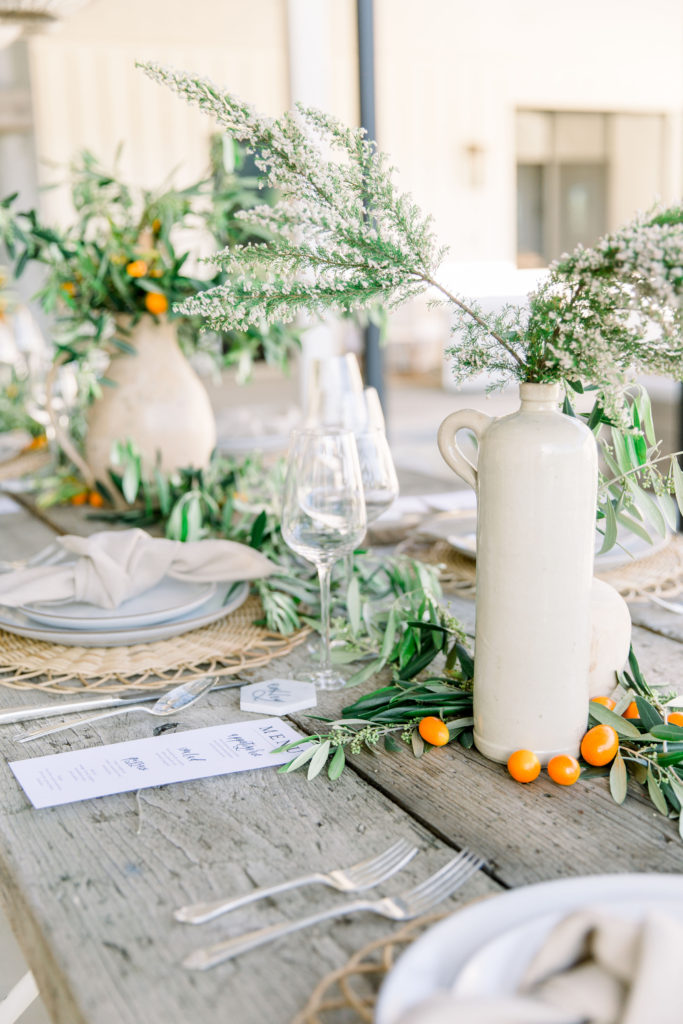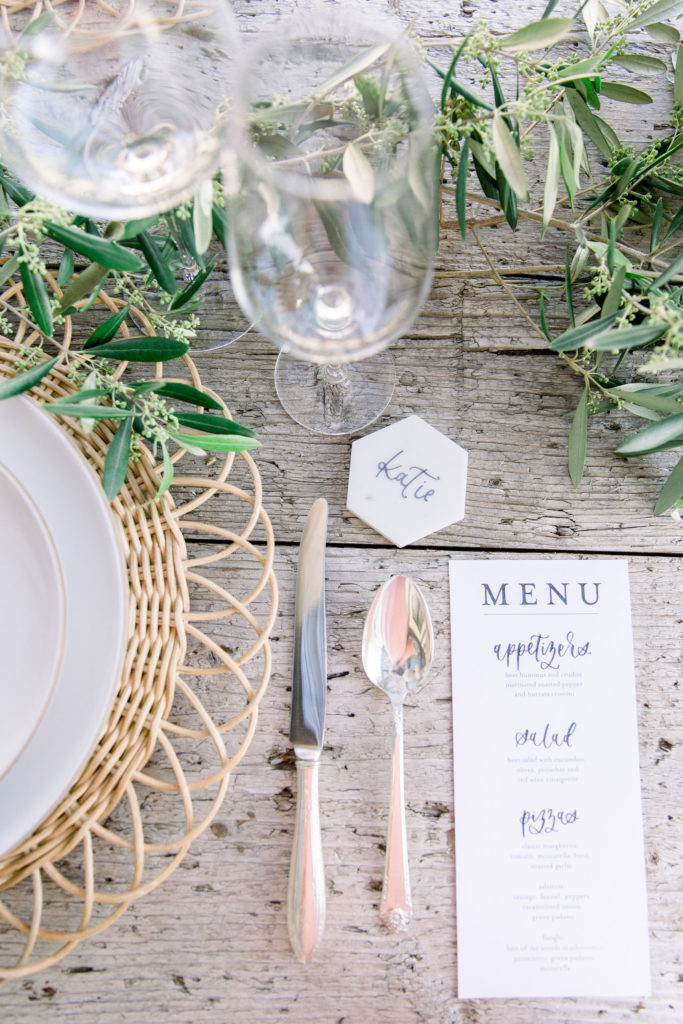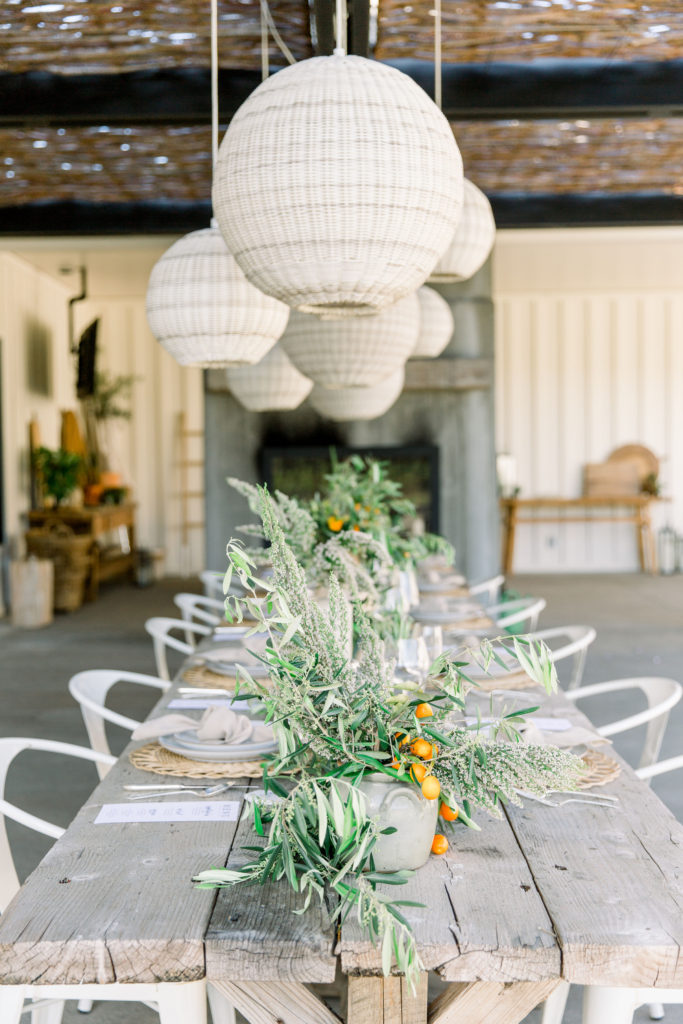 And then the lovely Dionna Mash of Feed & Feast added food! Just when you thought it couldn't get better!! Feed & Feast is Dionna's amazing business that offers weekly meal prep for families in the Bay Area, but she also offers catering for smaller events such as dinner parties, showers, kids birthdays, etc.
She whipped up some super yummy appetizers and salads for this gathering. My favorite thing about them is that they were all equally as beautiful as they are delicious! Then we paired each of them with One Hope wine and our minds were blown… This was definitely one of the best shoots I was ever a part of – aesthetically and for my taste buds!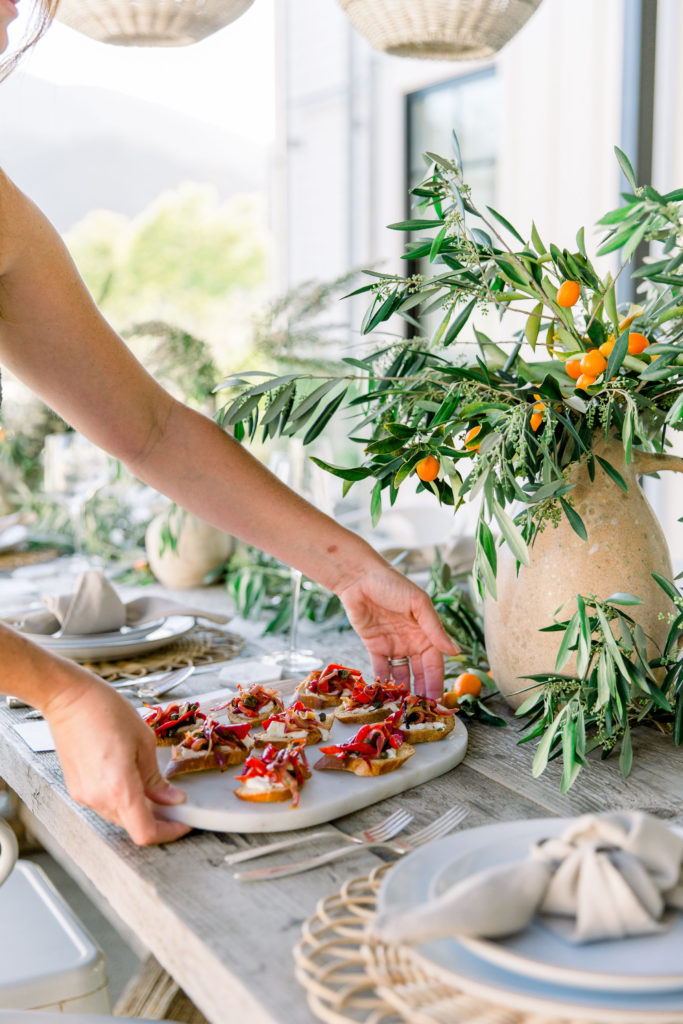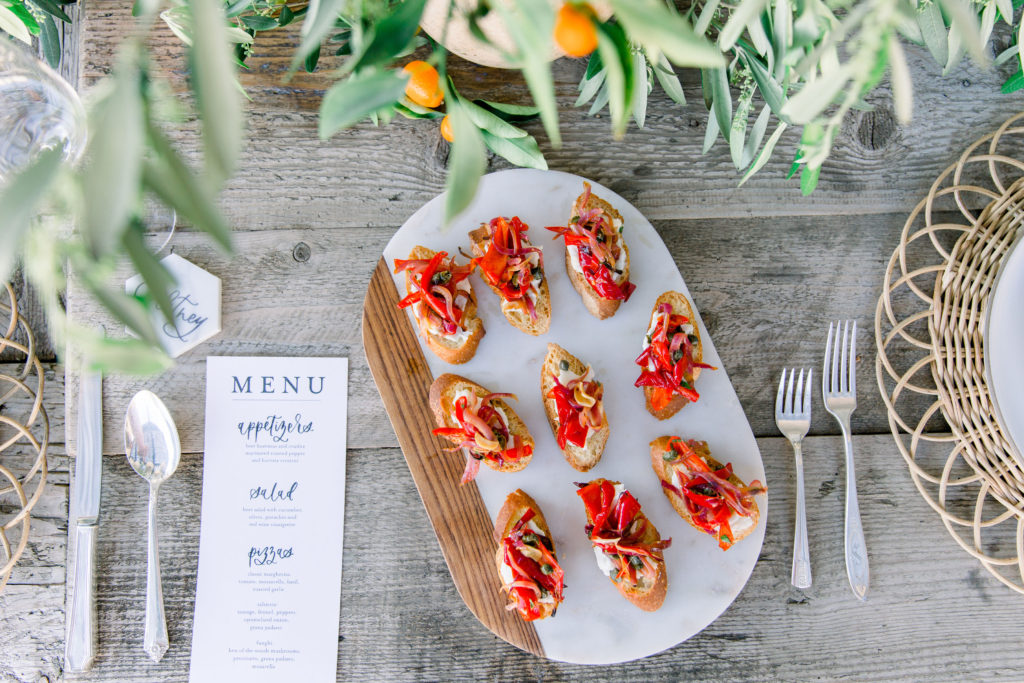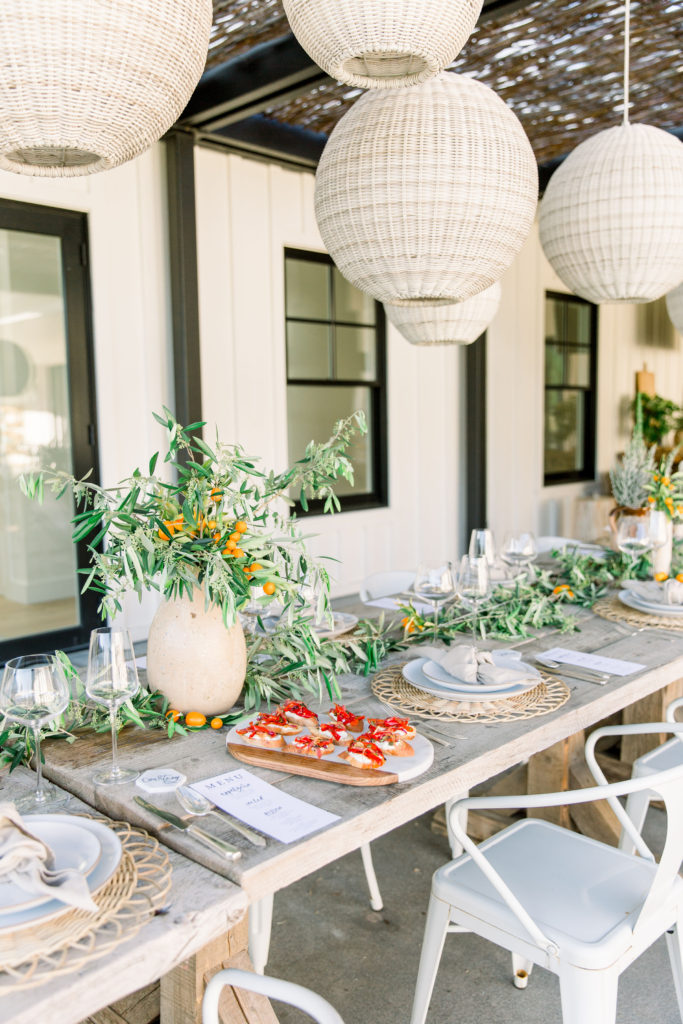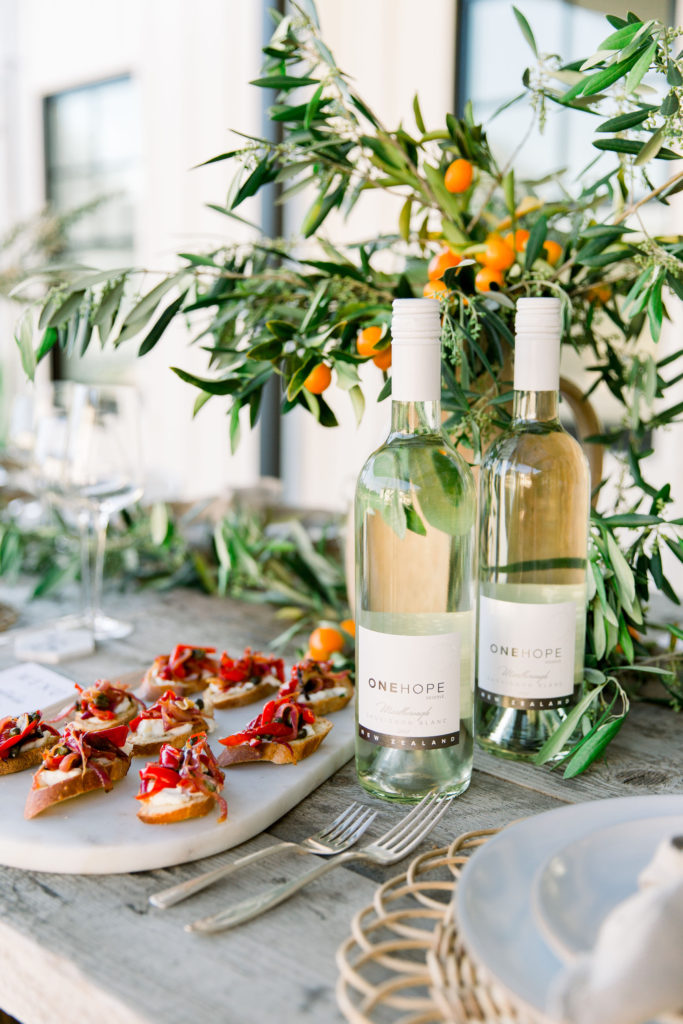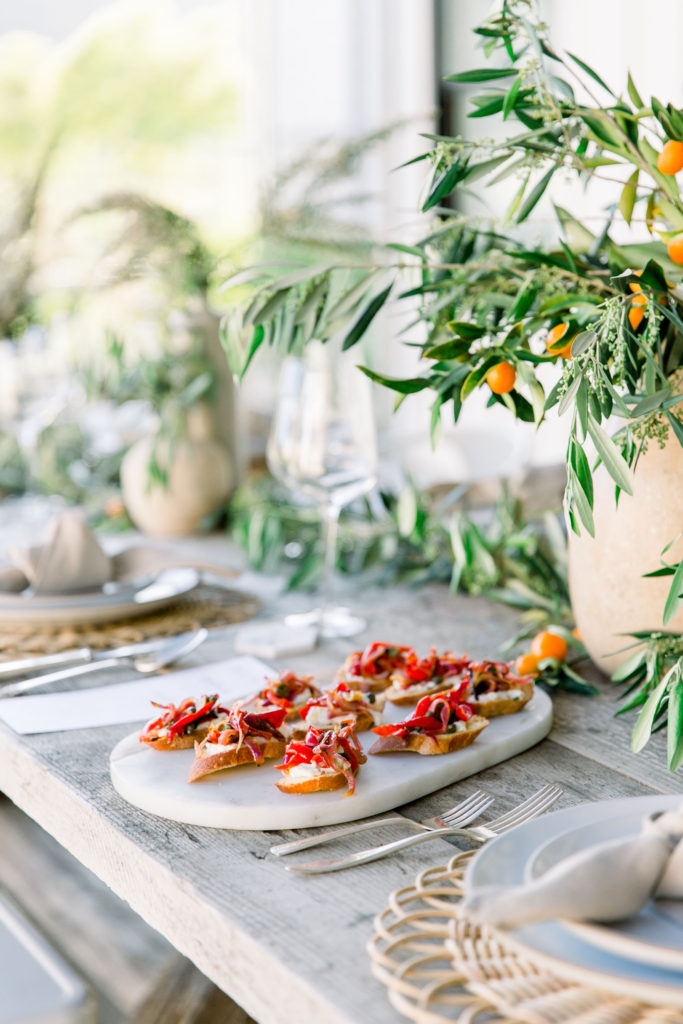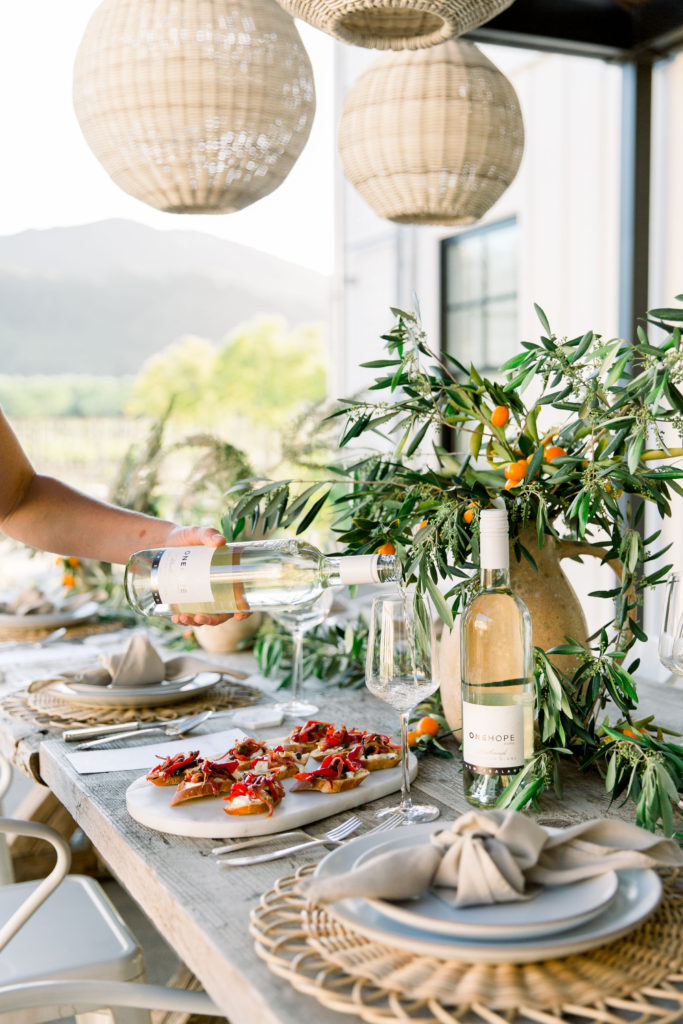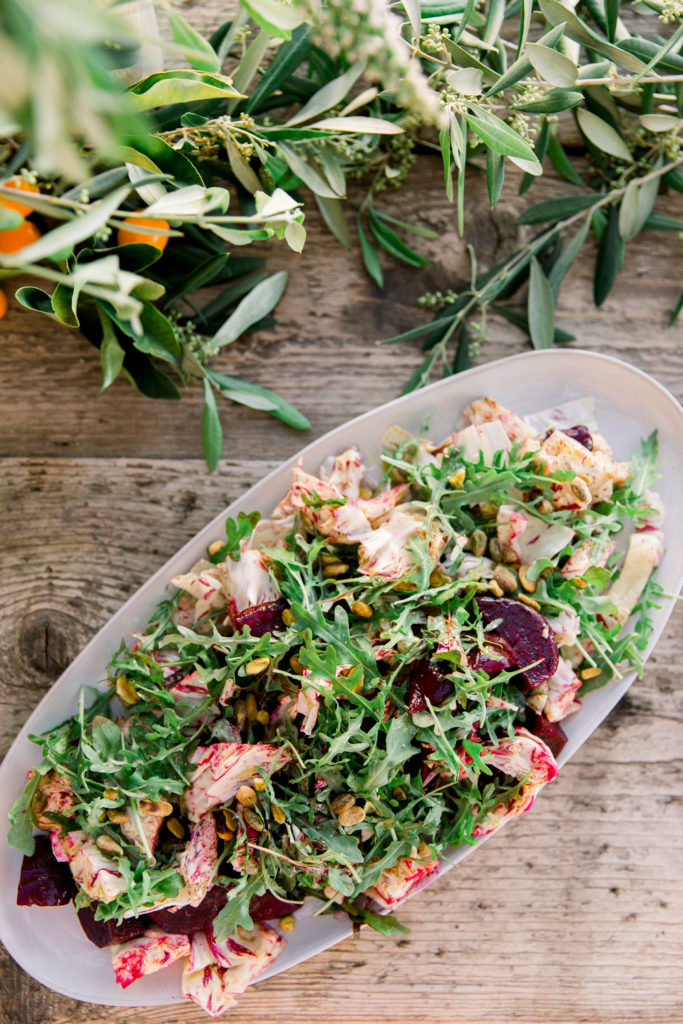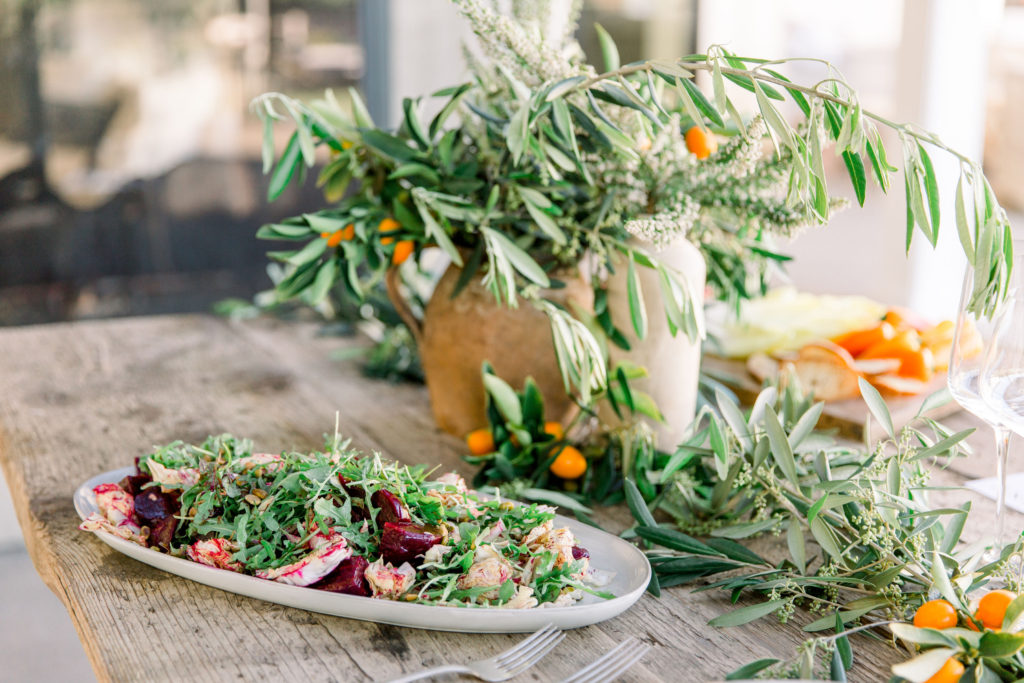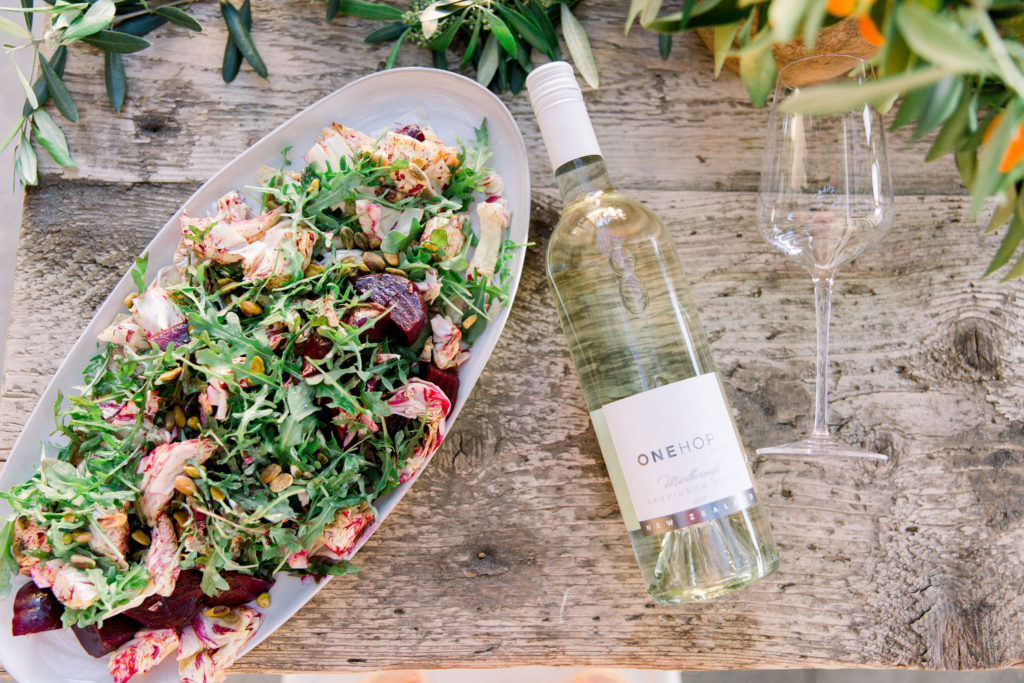 That beet hummus is so fun and vibrant!! Don't you love it?!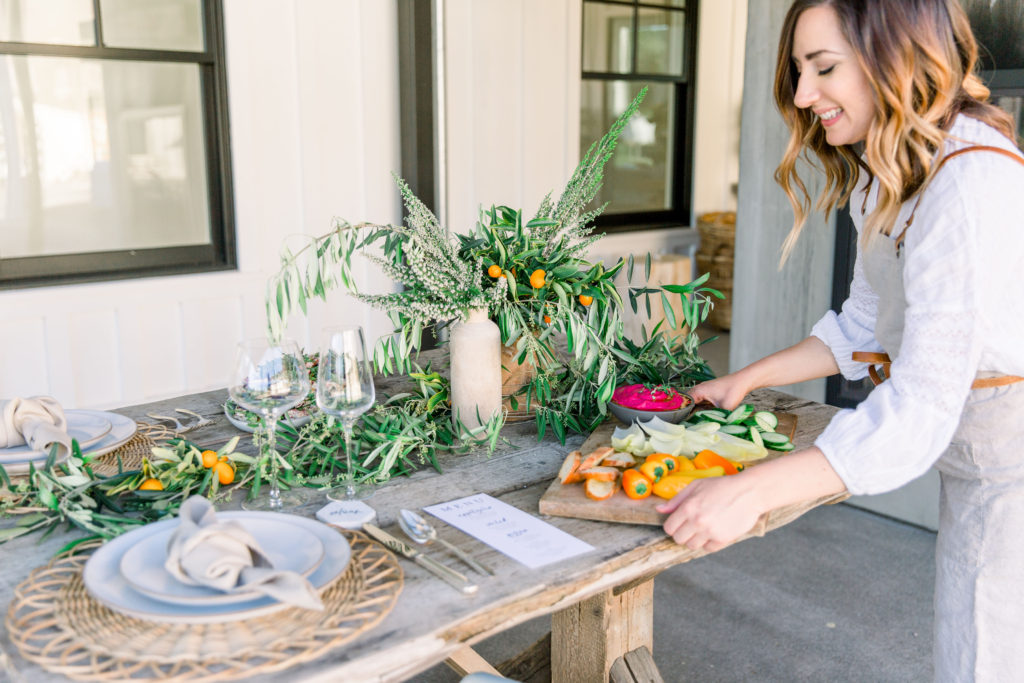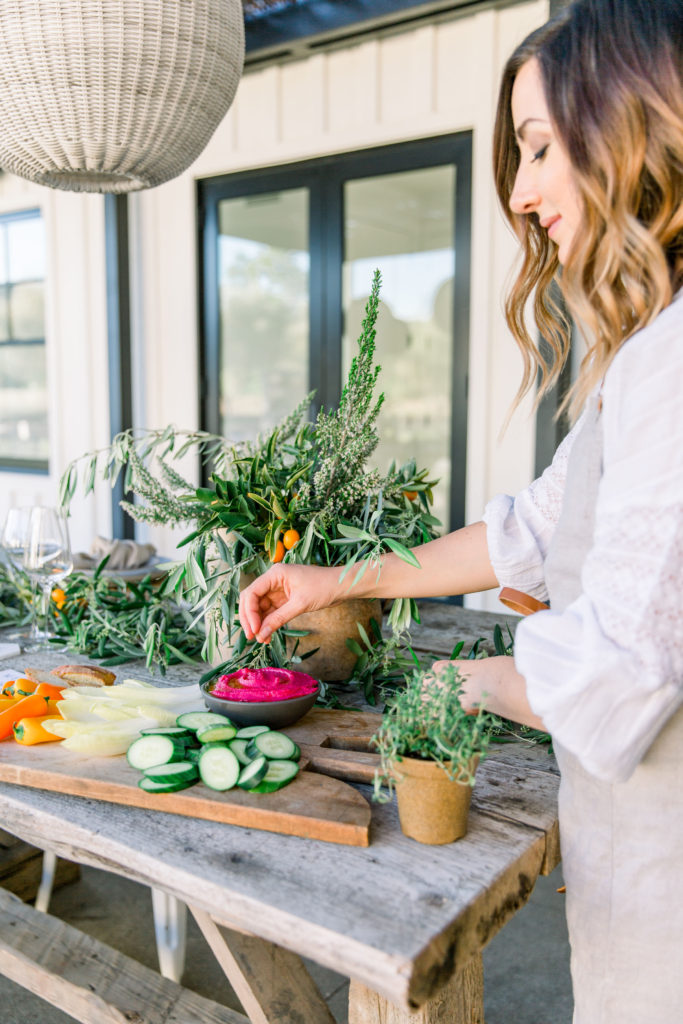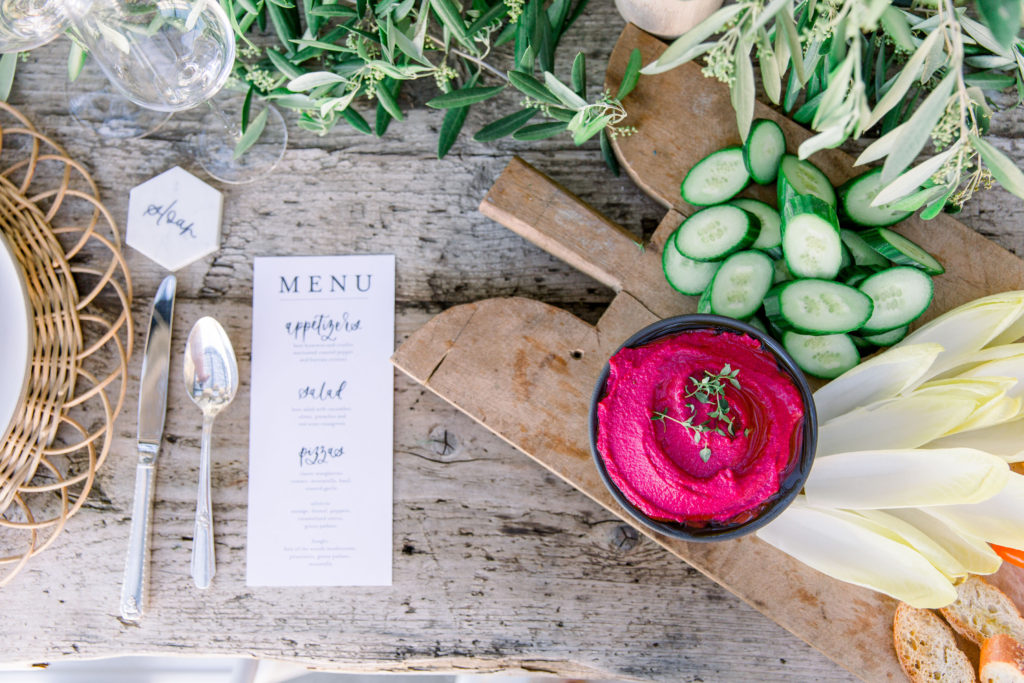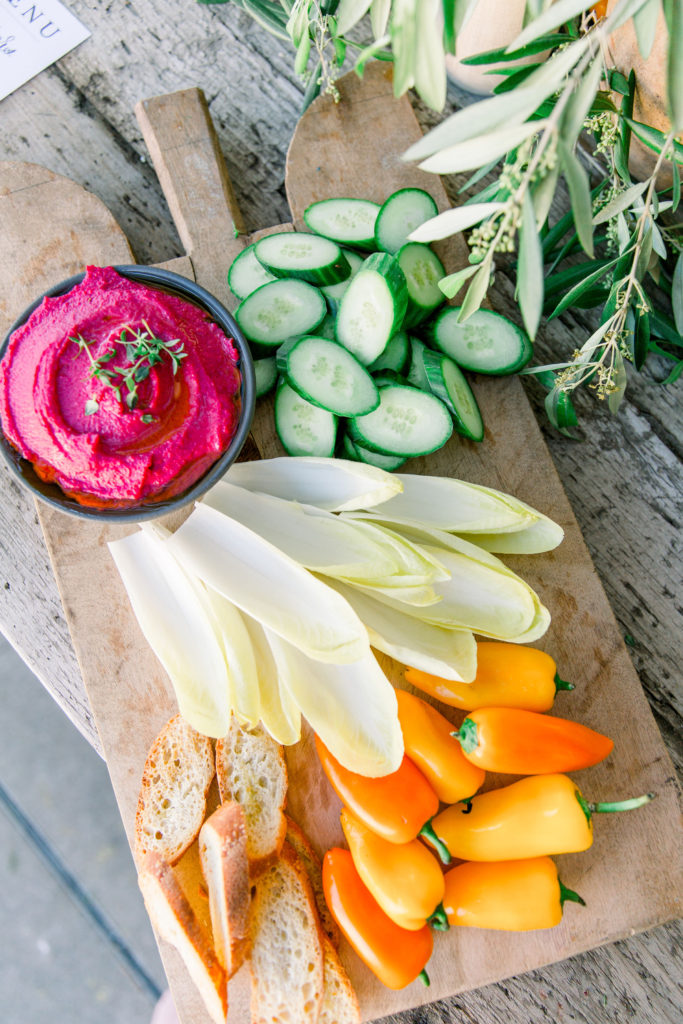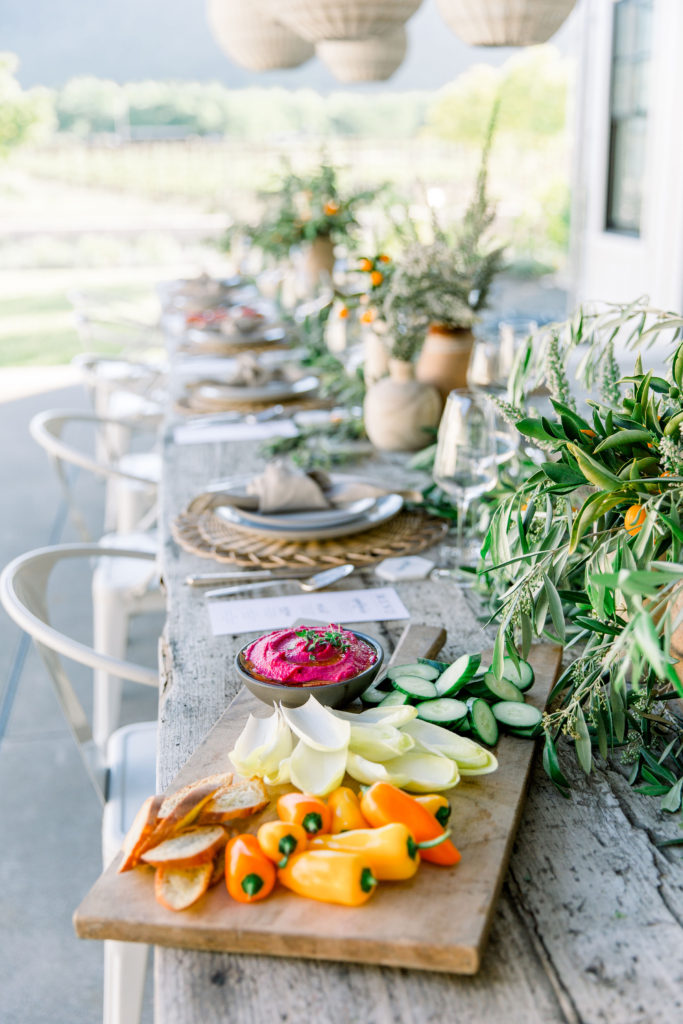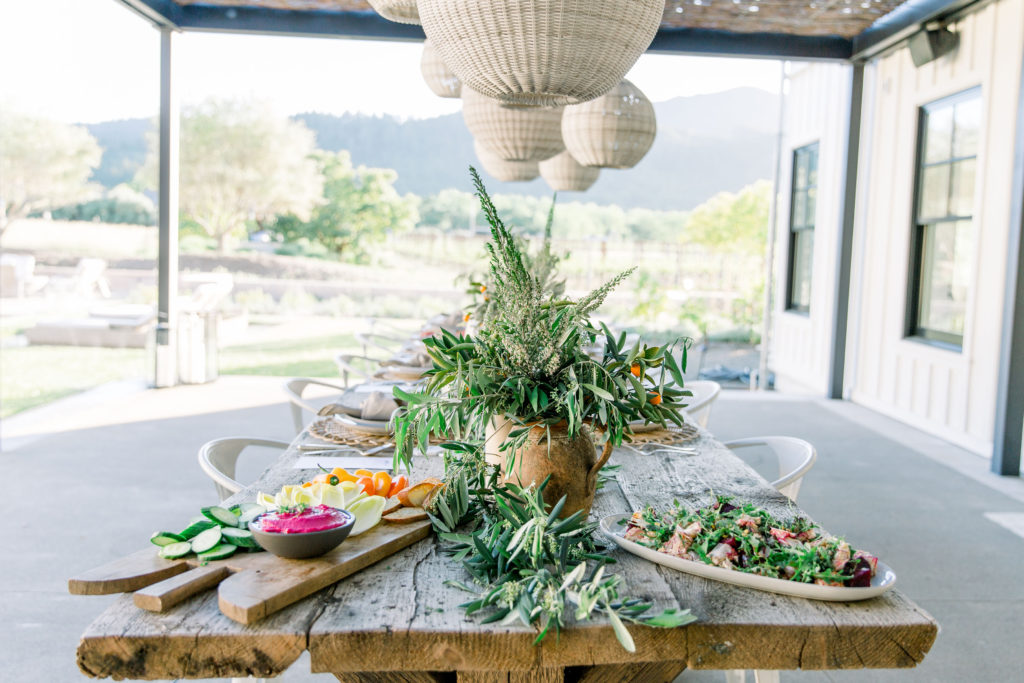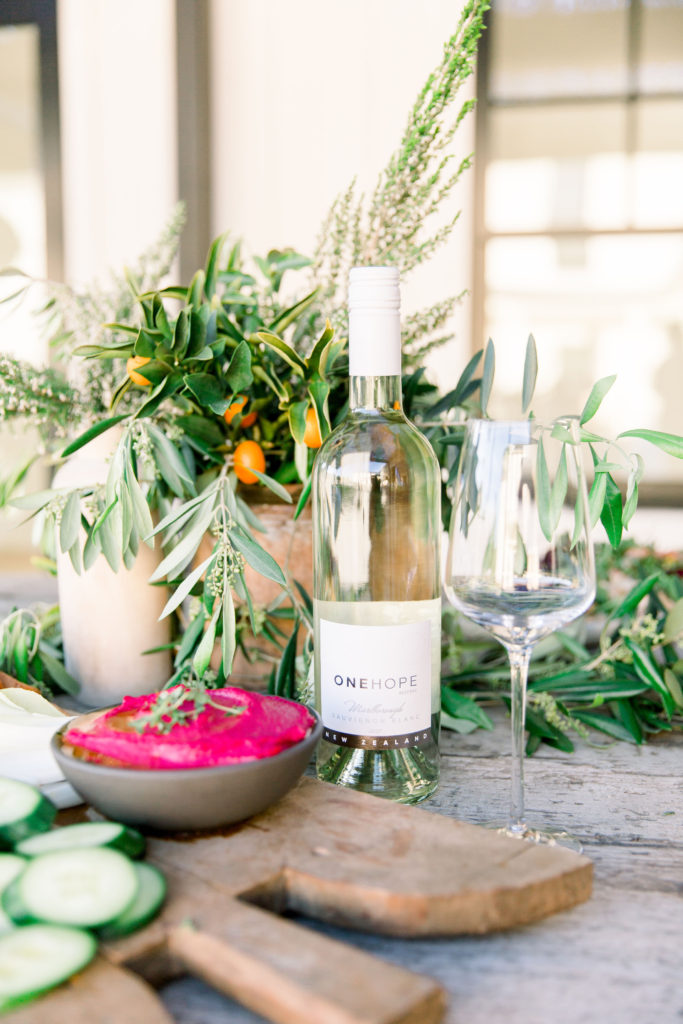 Another amazing option Feed & Feast offers is their mobile pizza oven. Who doesn't love pizza?! And Dionna offers so many fun and delicious options to choose from as far as toppings. It really is such a great way to treat your guests when entertaining a smaller event, you can never go wrong with fresh pizza! Especially when you get to watch them being made right then and there, now that's fun!!
I designed this pretty set up for Dionna to work off of and well, I'm in love… Makes me want to take a trip to Italy or France tomorrow. Anyone have any airline points they want to get rid of?!
Our friends at Found Rentals brought this beautiful bar and shelving unit for us to play with. We used artifacts Dionna and Estate 8 owns, added some fresh vegetables and fruit and then Natasha Kolenko adorned it with wisteria and olive leaves… Pure magic right here!!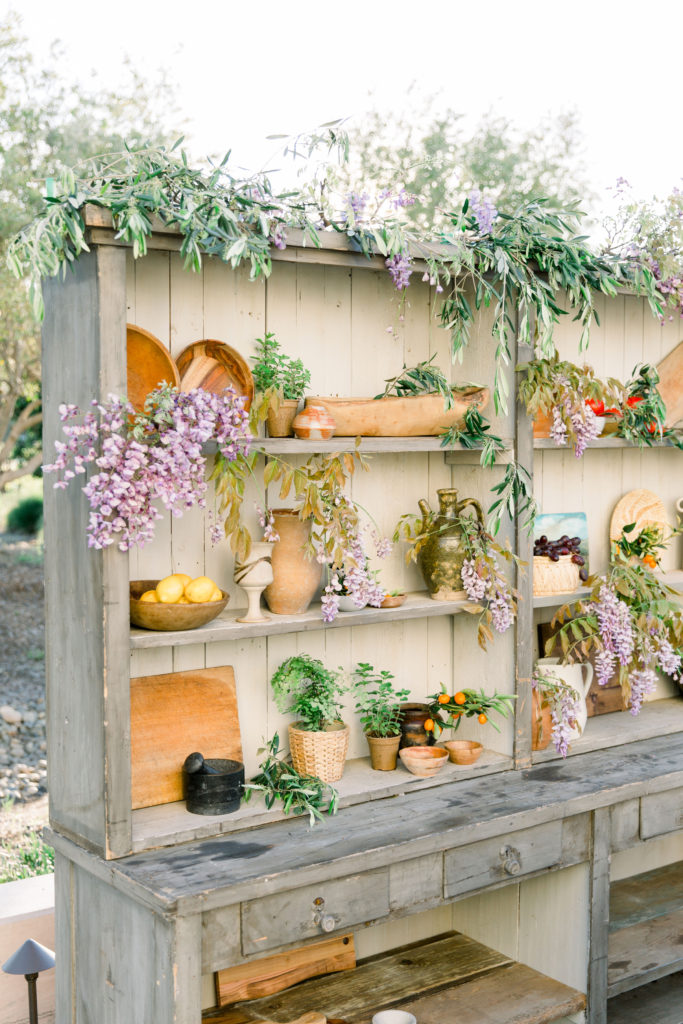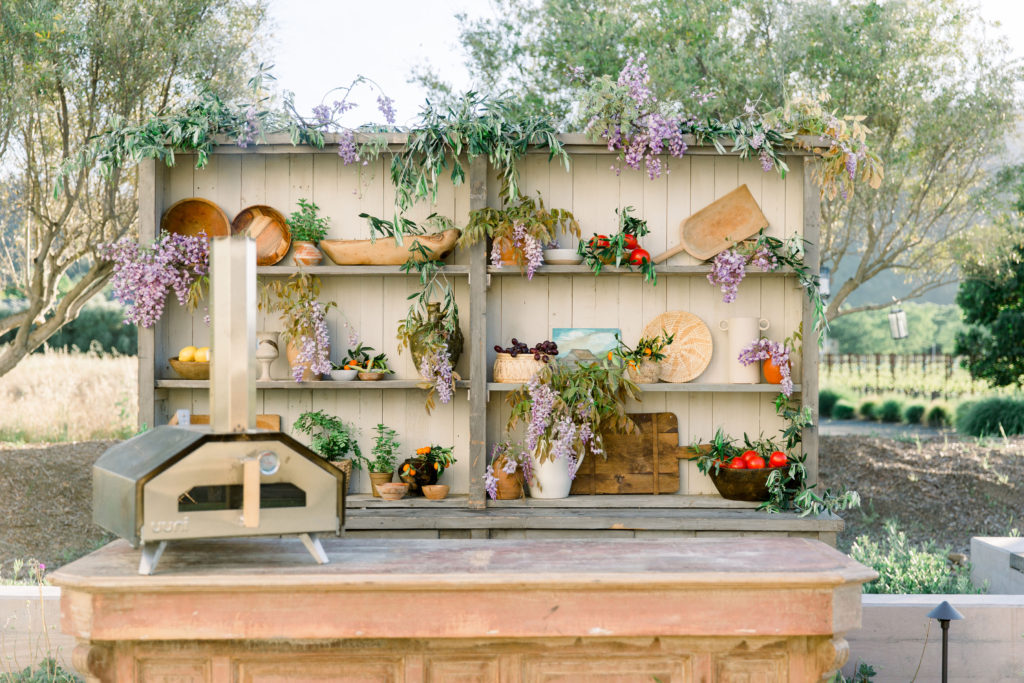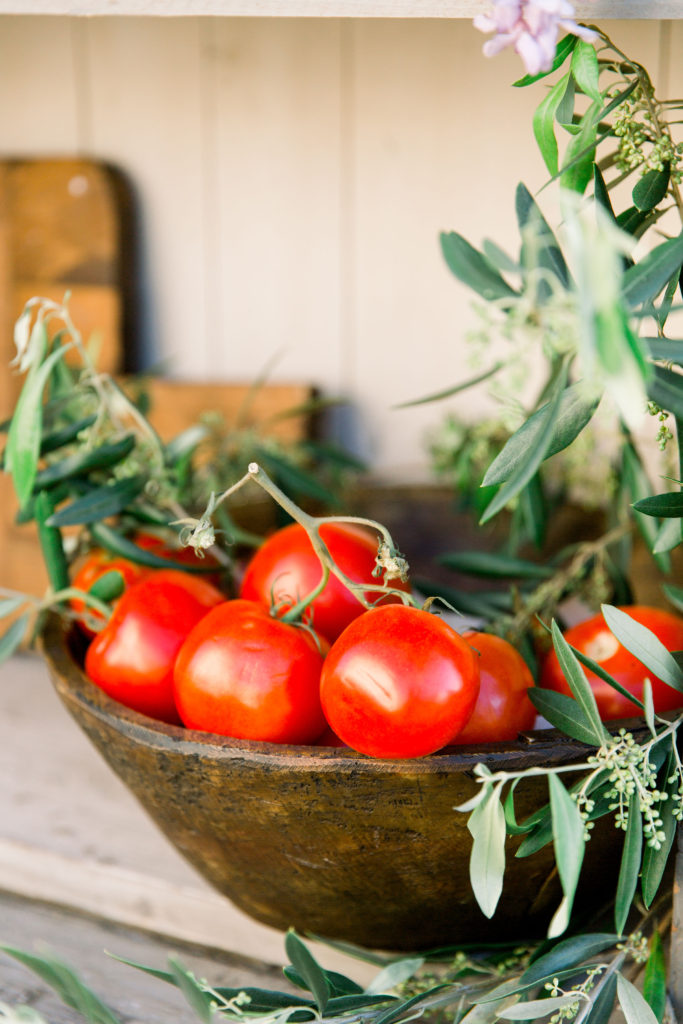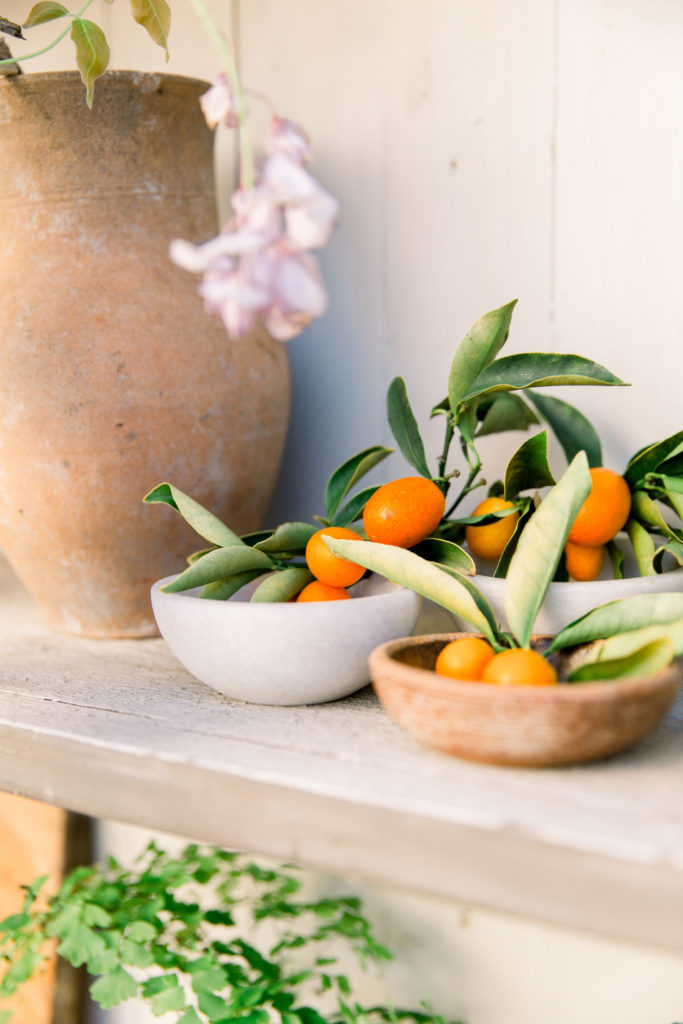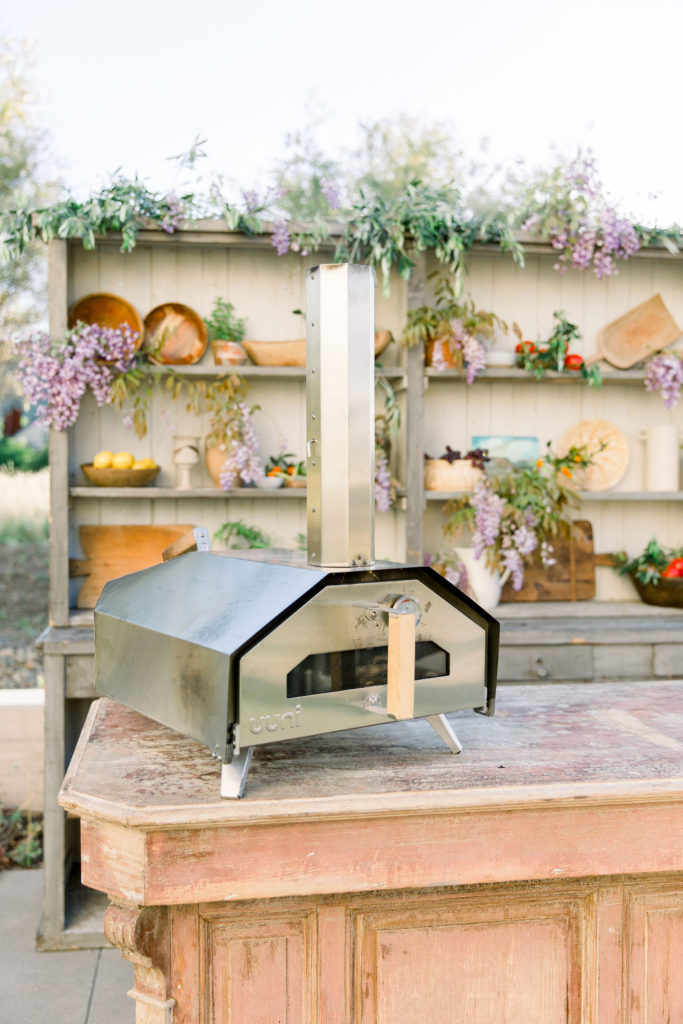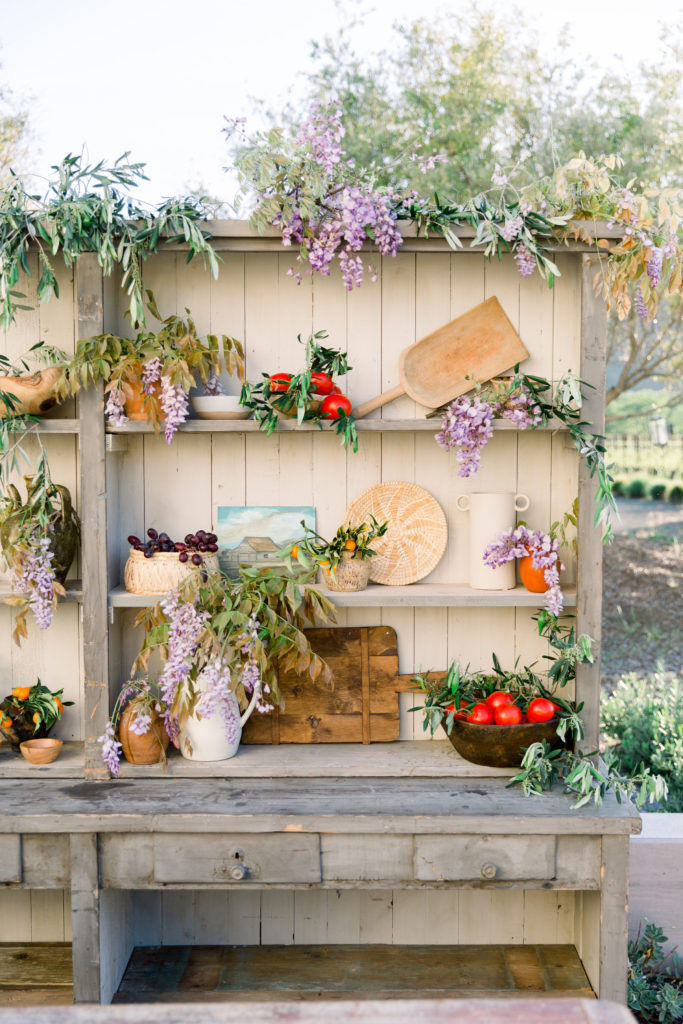 Are you like me and can't get enough?! Sorry for the immense amount of photos but I truly love this set up more than anything!! It's just too pretty…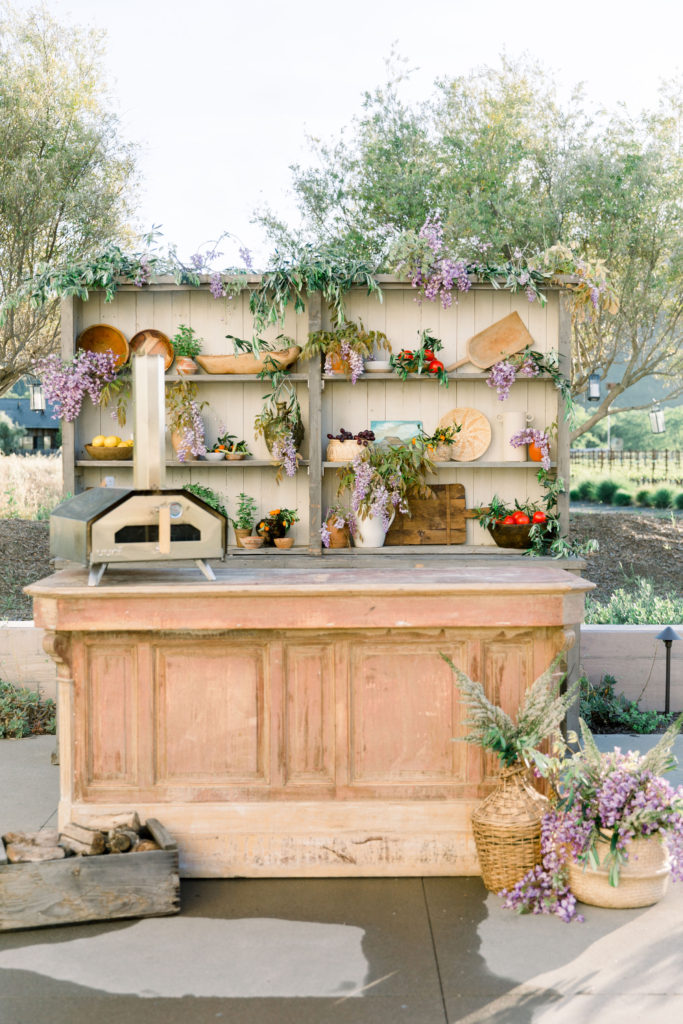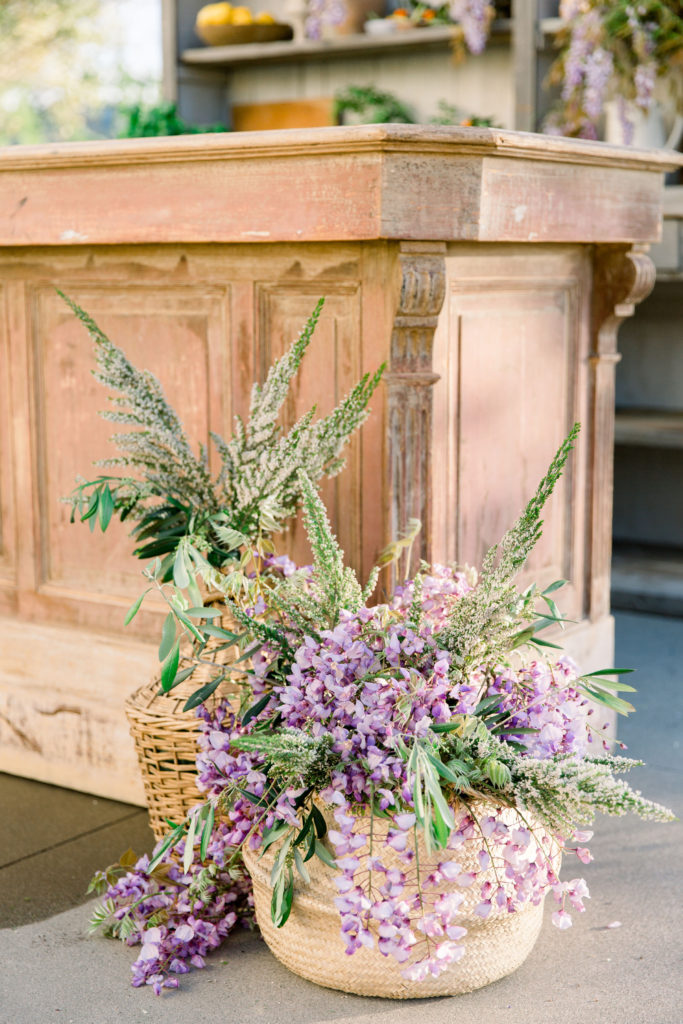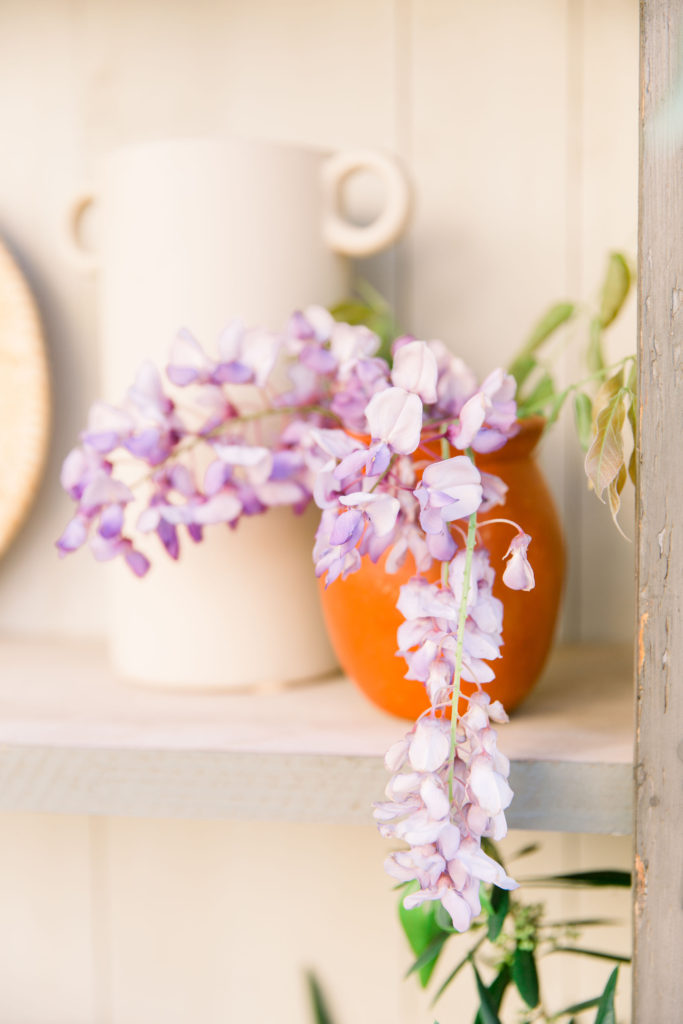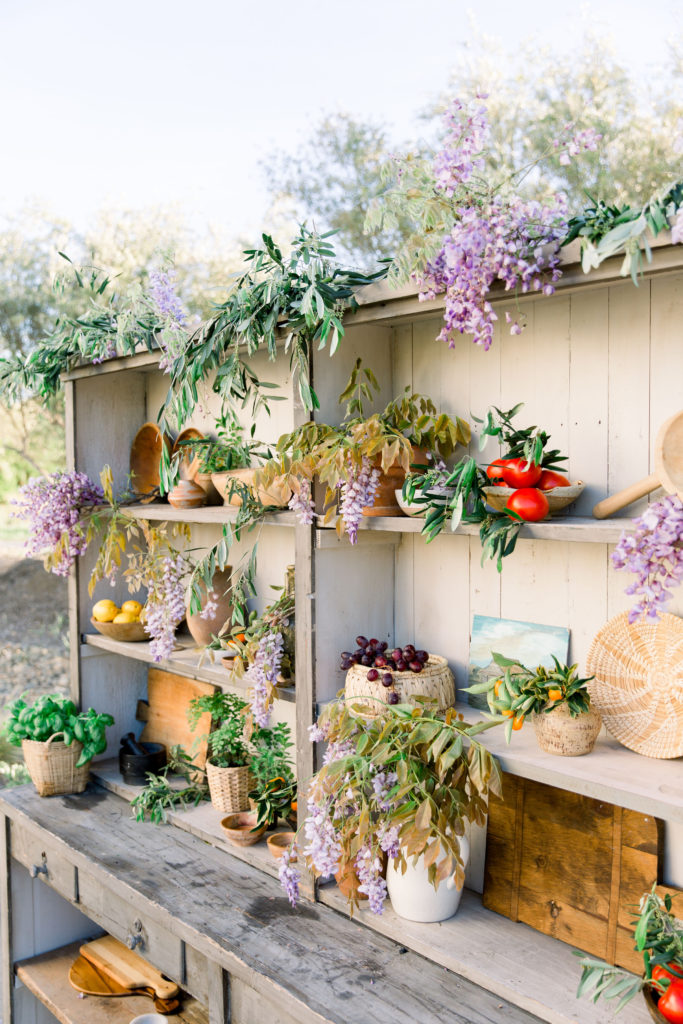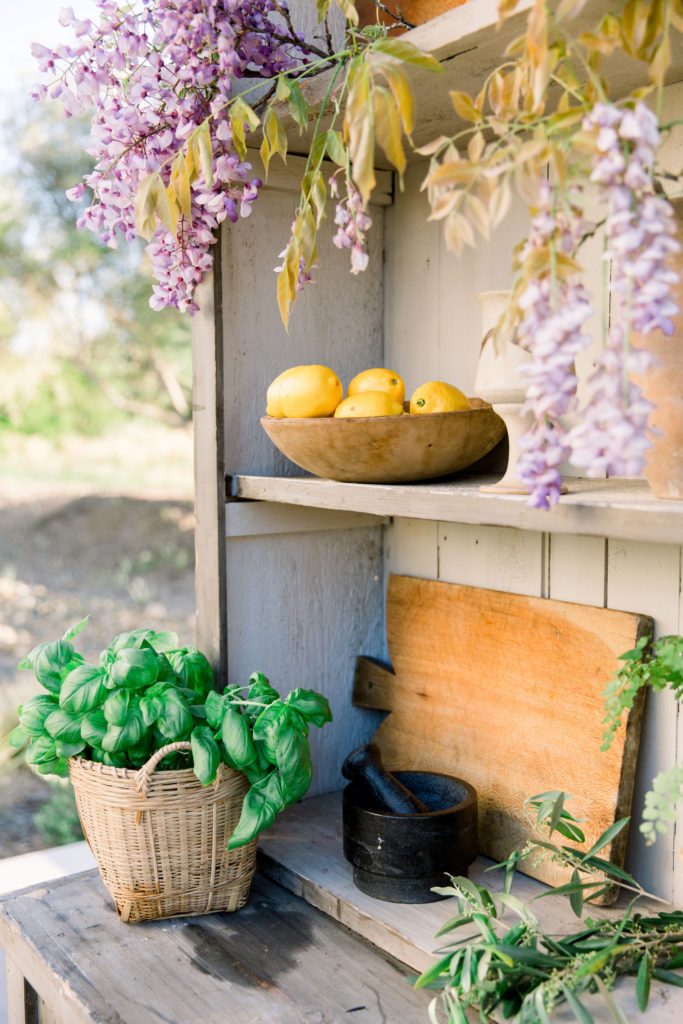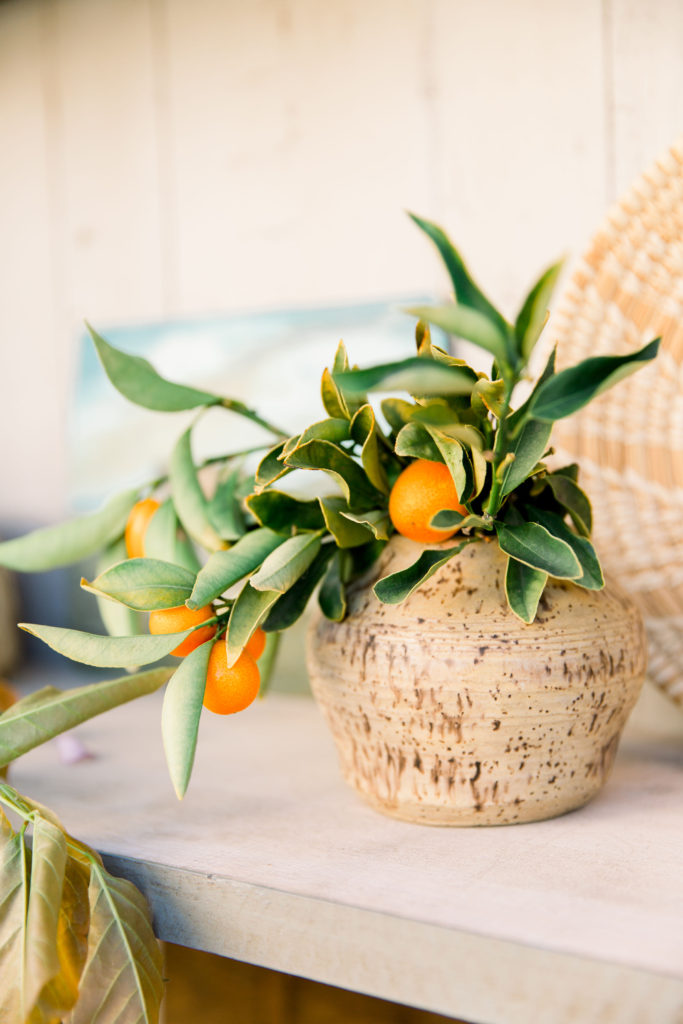 Dionna is someone who inspires me so much. She started her business based on a true love and passion for culinary arts. I love how she went after her dream and is a true girl boss raising her daughter and running her successful business. Here's a little bit more about Dionna in her own words…
After getting a degree in communications from Chico State, I immediately submerged myself into a career in marketing after graduating. My first job was at an agency in Denver, CO and after just a few months I remember thinking that there was no way I'd be able to sit behind a desk staring at a computer for the rest of my life. Fast forward five more years, and I had worked my way up as the marketing manager for a large media company in the Bay Area. Although I had a great position, work environment, and team, I went home every day feeling so depressed and unfulfilled. I was craving a more creative path, and wanted so badly to wake up every day and look forward to going to work.
On nights and weekends I started getting more and more into cooking and noticed that when I was in the kitchen, it was when I felt the happiest. After about a year of being incredibly unhappy in my job, I started exploring the crazy idea of dropping everything and going to culinary school. My entire life I've never been a risk taker, so the idea of "starting over" was a nightmare for me. I knew I didn't want to work in a restaurant, so what if I couldn't figure out a path cooking that didn't involve the restaurant world? What if I couldn't make the money I was making in marketing? I got my first job at sixteen years old and since hadn't had a time where I wasn't employed. So the idea of having no income for a solid six months, relying only on my spouse, was strangely terrifying.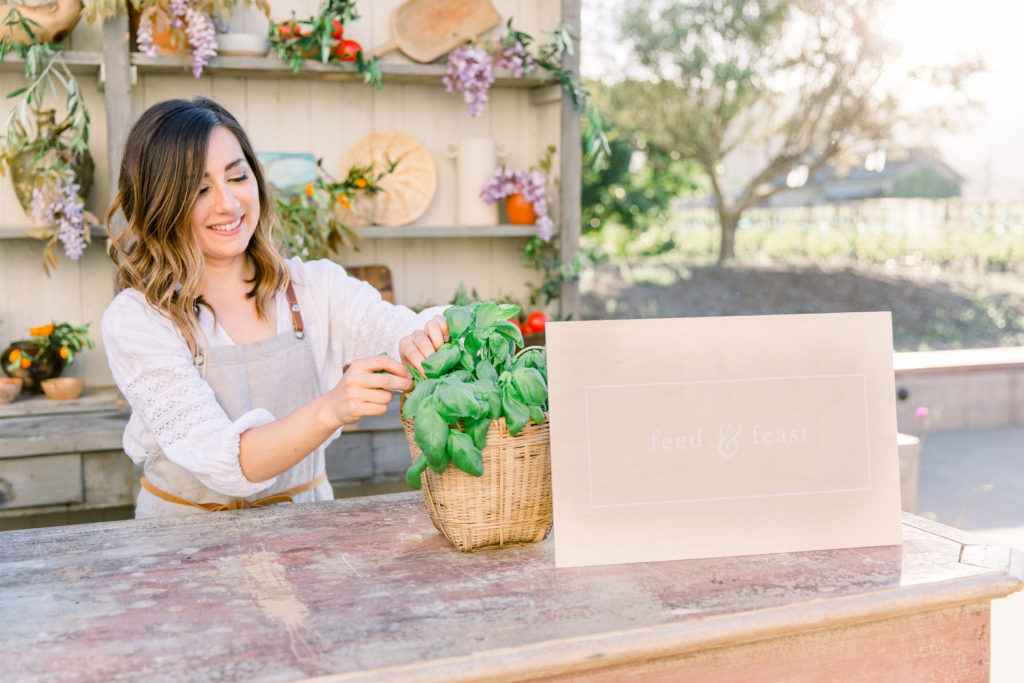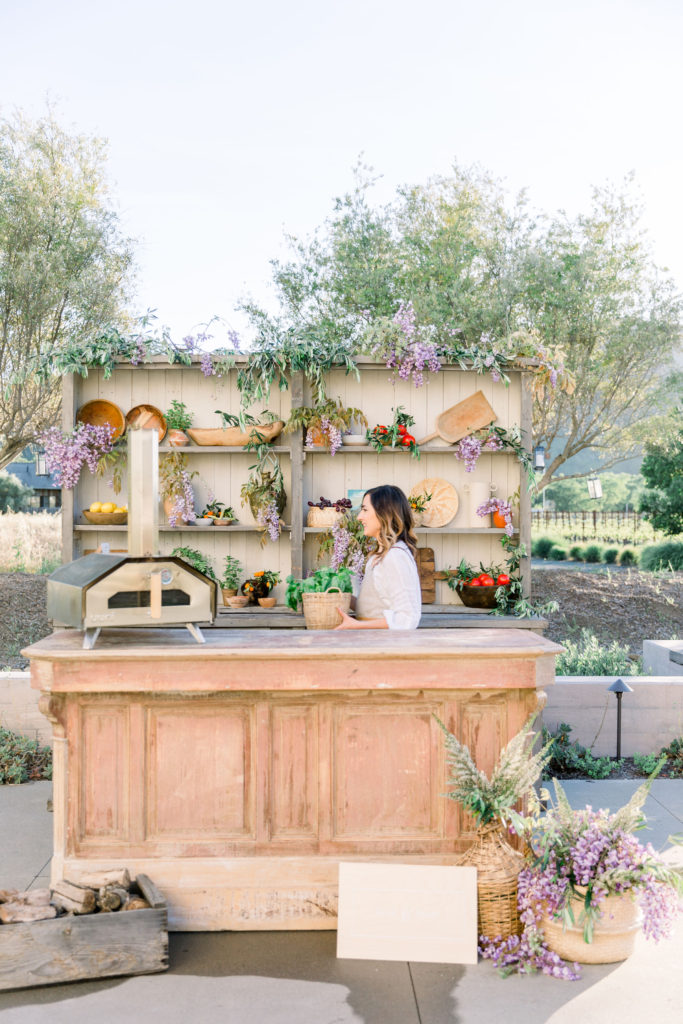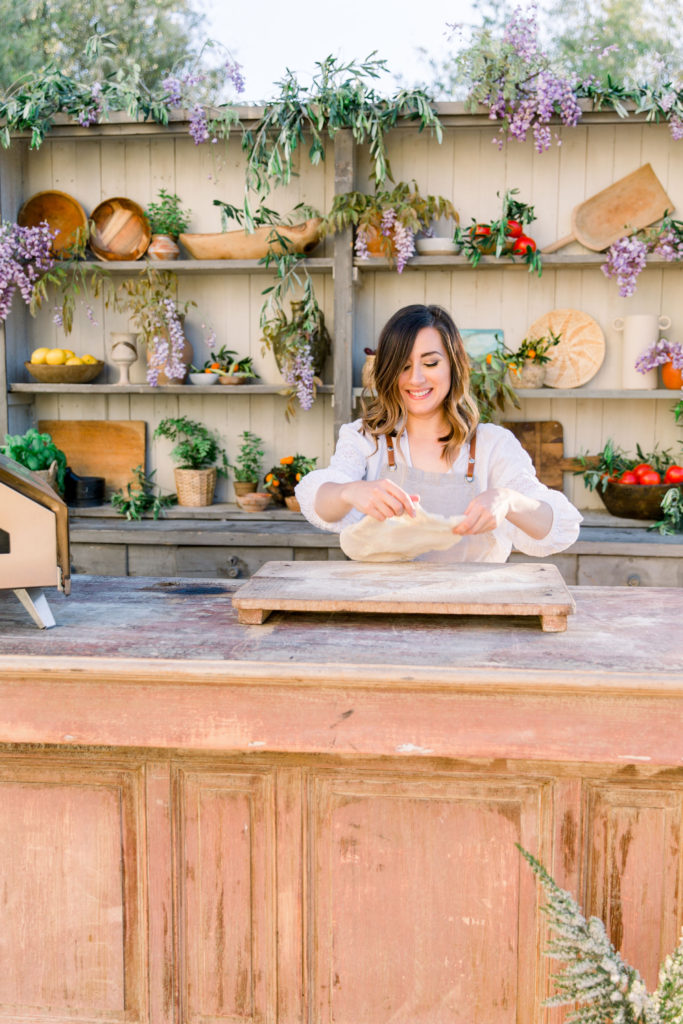 After many sessions with my therapist, I finally got to a place in my mind where I was ready to take the leap. To prepare financially for this step, my husband and I started putting away a certain amount of our income each month so that we could pay cash for my culinary school and not have to take out a loan. I also made sure to save up enough to cover all of my bills for one year (the duration I'd be in school and trying to get back into the work world).
When it was finally time to quit my job and start school it was like the weight of the world lifted off of my shoulders. I can't even explain the level of excitement I had. When I was in college getting my undergrad, I felt like I was just going through the motions every day. I was never excited about a class. I was always just getting by with average grades. But culinary school was so different for me. Every day I woke up and felt like I couldn't get to school fast enough. I finally was on the path I was supposed to be on.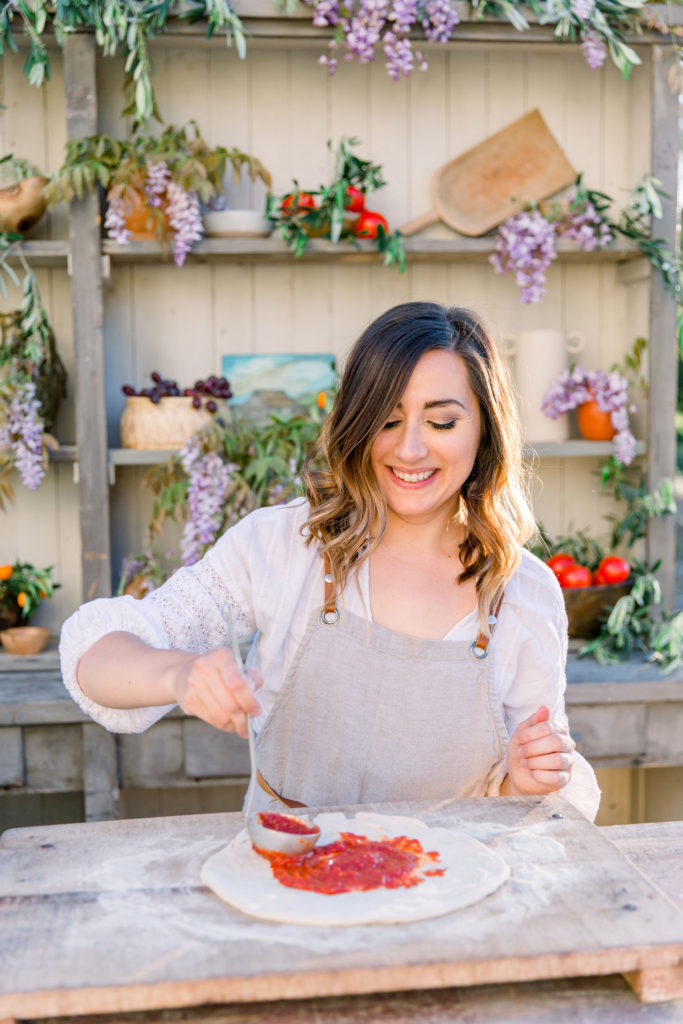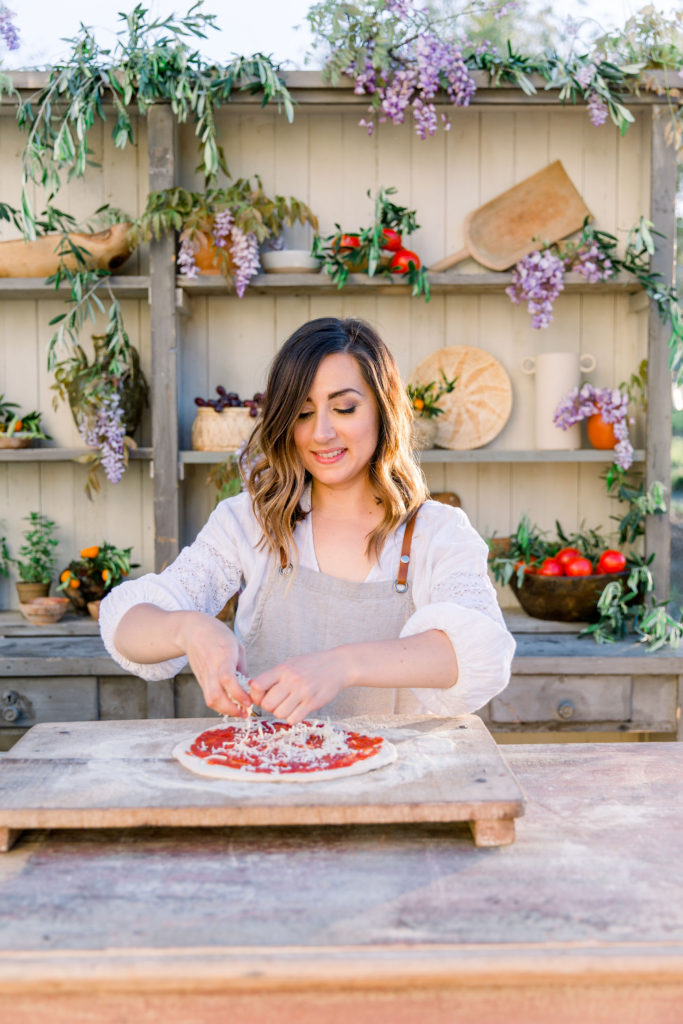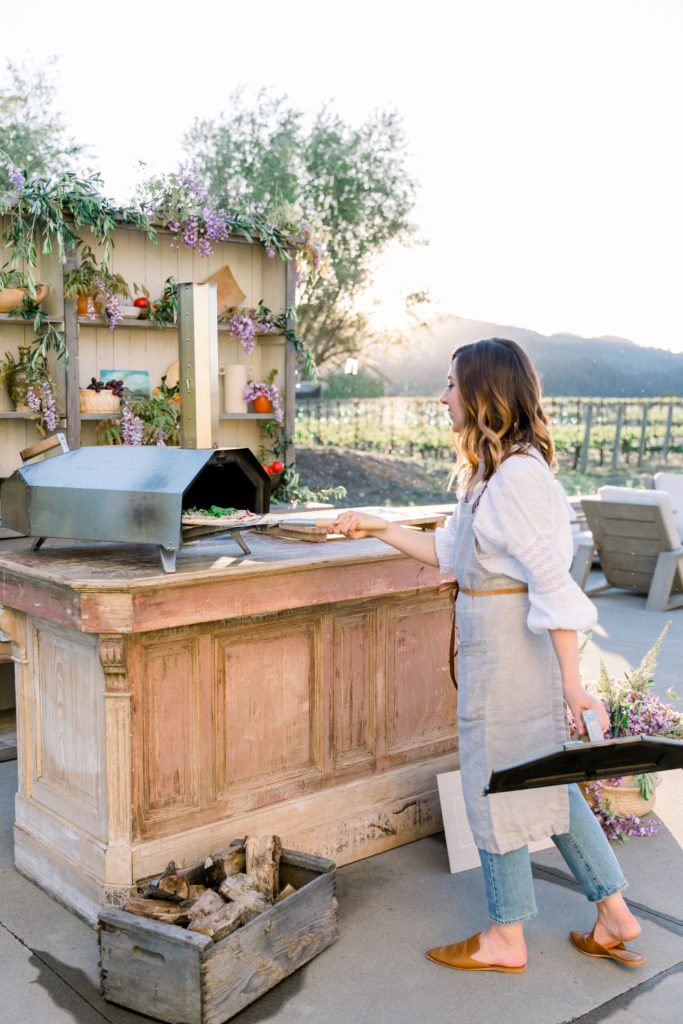 After culinary school ended I dabbled in working in restaurants, but then I was introduced to the world of food styling and loved it. I worked as a food stylist assistant up until I got pregnant and then took some time off to raise our daughter. Just before she turned two I started to cook meals and drop them off weekly for a silicon valley executive and his family in Atherton. At first it was just a random side thing, but since has turned into a full fledged business. Through word of mouth, I continued to get new clients, and now I'm happy to say that I own my own little small business as a private chef called Feed and Feast.
My job today is extremely challenging and stressful. I work a ton from home while watching our almost three year old. I drag her to the grocery store every day and cook when she's playing or asleep. It's a TON of late nights whether I'm prepping meals for my clients, or am in their home cooking private dinners. Recently, I added a new service to my business where I bring my petite wood fired pizza oven to cater small parties and events.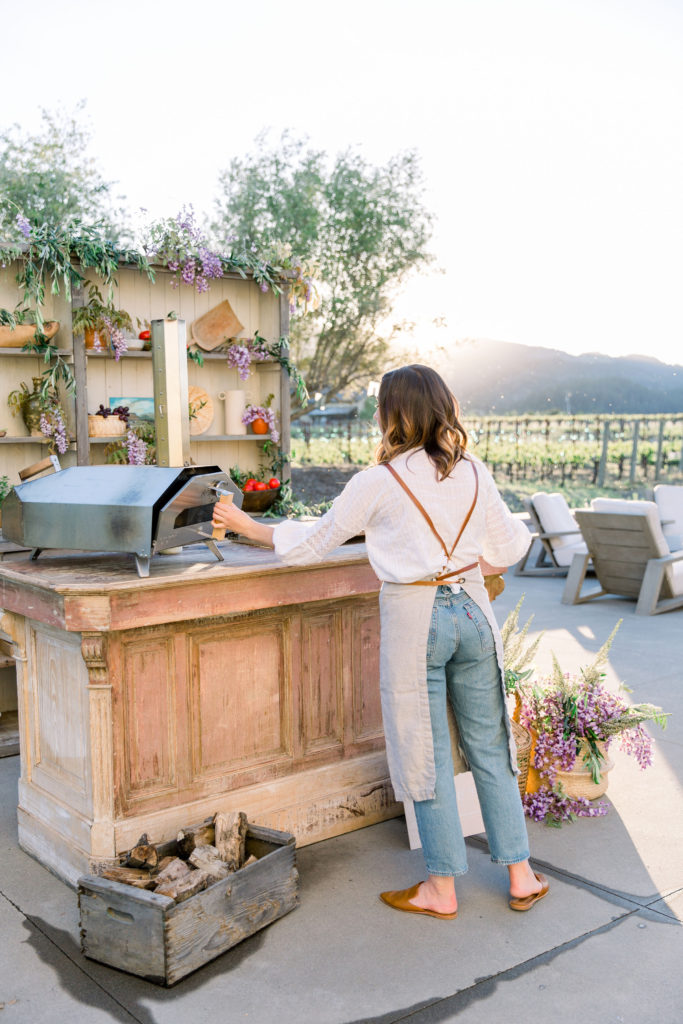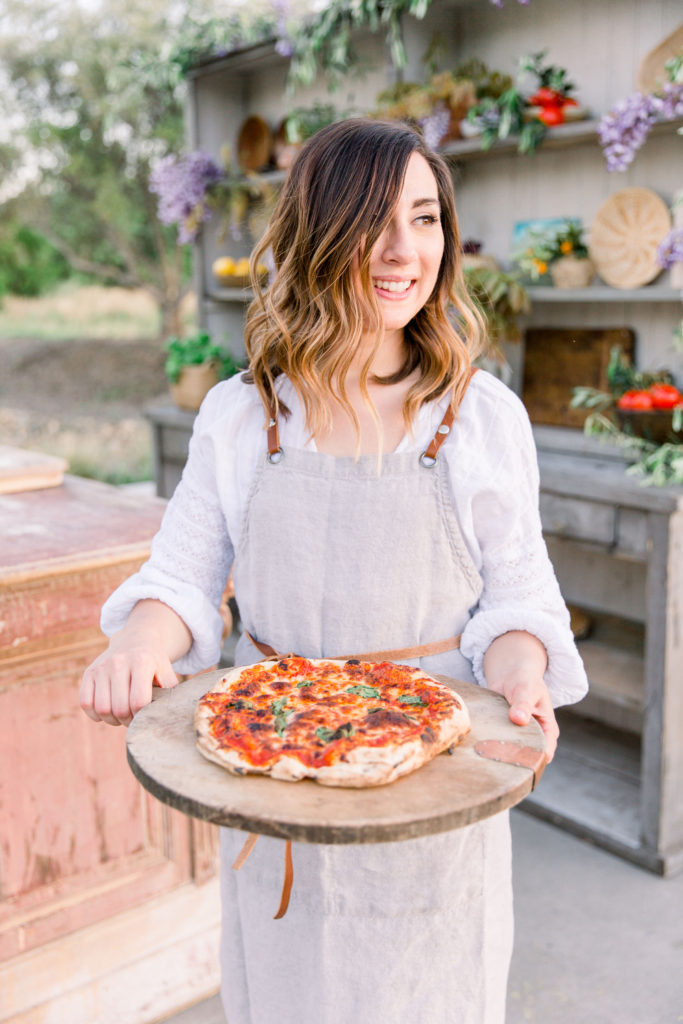 If you would have told me five years ago (when I was in the midst of saving up to go to school), that I would eventually own a small business where I would be a private chef for some of silicon valley's executives I would have NEVER believed it. I'm so incredibly glad I followed my gut and decided to make a change in my life. To anyone looking to make a career change, whatever it may be, I one hundred percent encourage you to do it. Have a plan, and execute it. I have no regrets.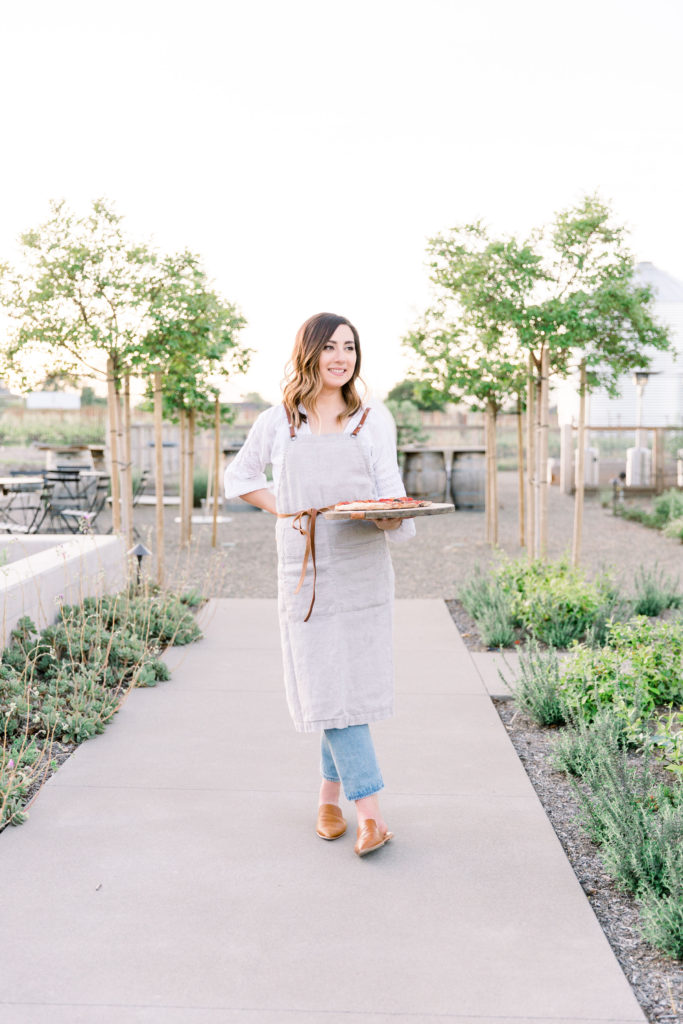 Isn't Dionna's story amazing and inspiring?! I relate to it so much as I left a job I felt stuck in to start Beijos and know how scary it can be. But in the end it's so rewarding, even though it's so hard at times, being happy and doing something you love is the ultimate reward!
Now for a little pizza and vino al fresco!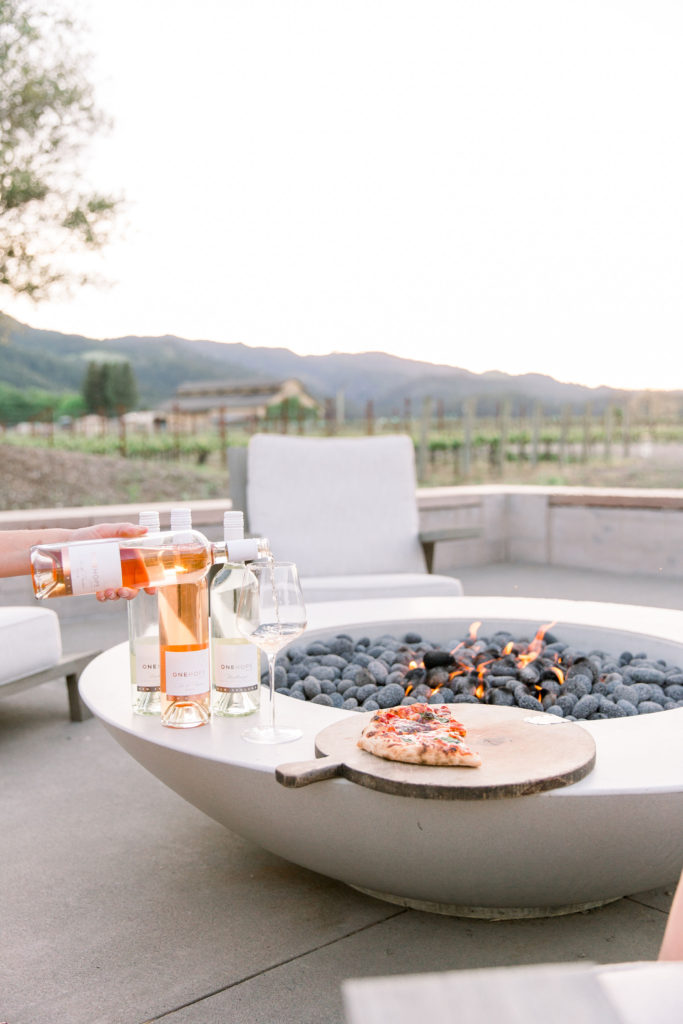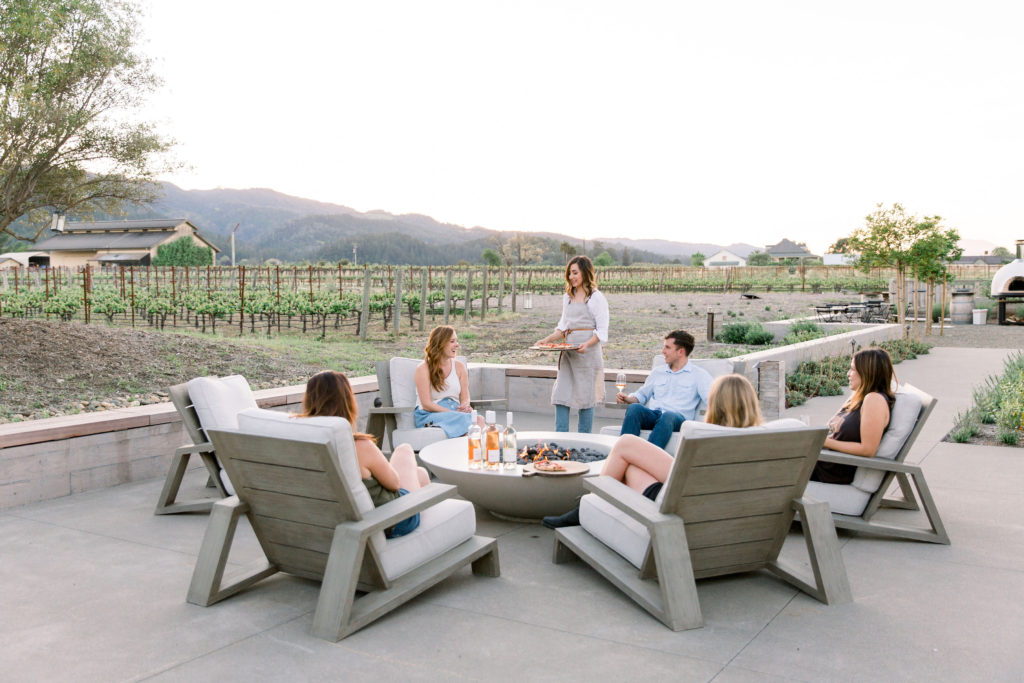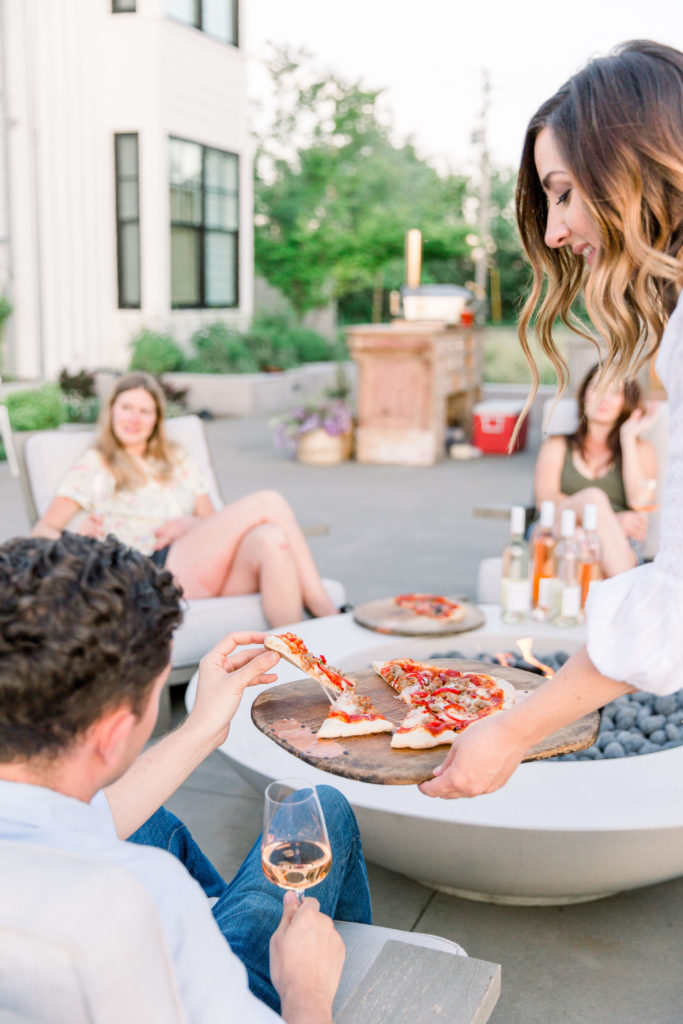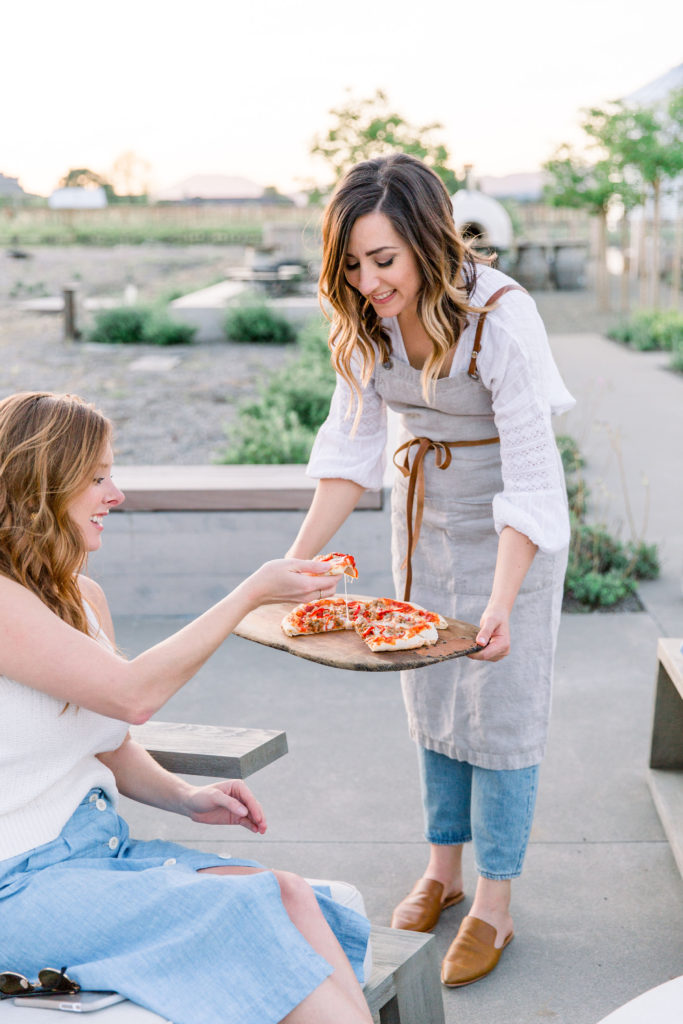 Like I said, I am incredibly proud of this shoot and working with these inspiring women. Estate 8 is such a beautiful and special place, I feel honored our friends at One Hope let us be there!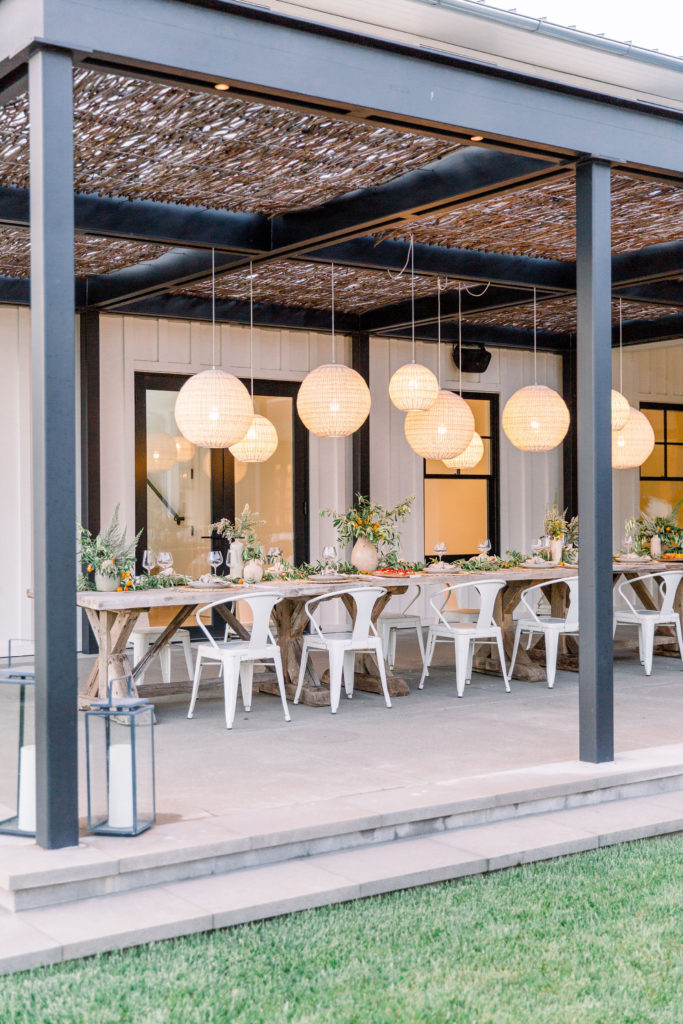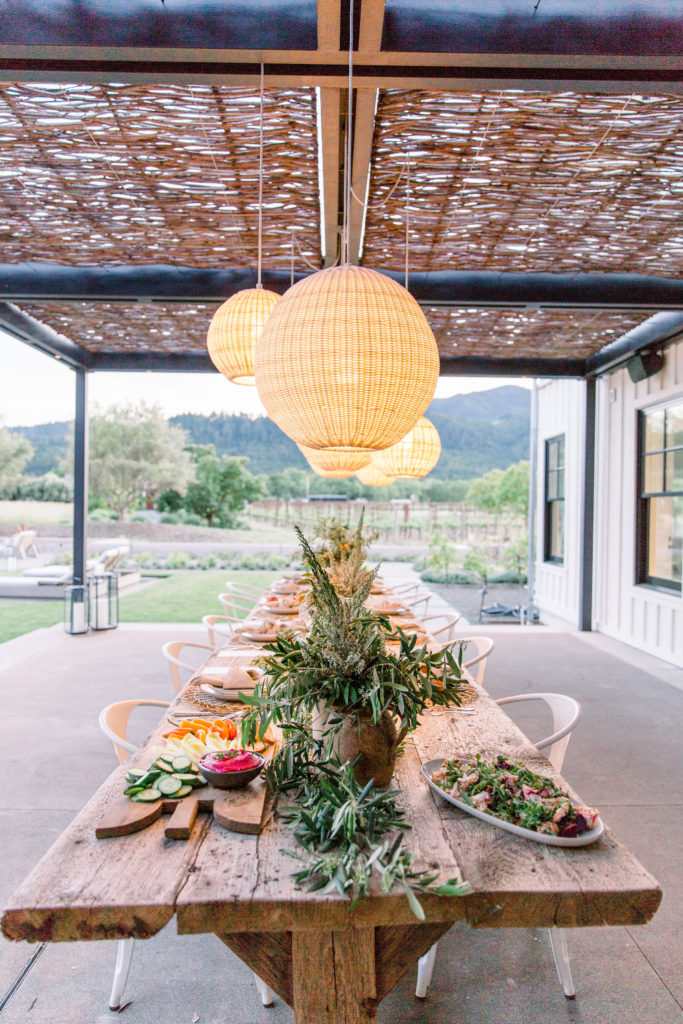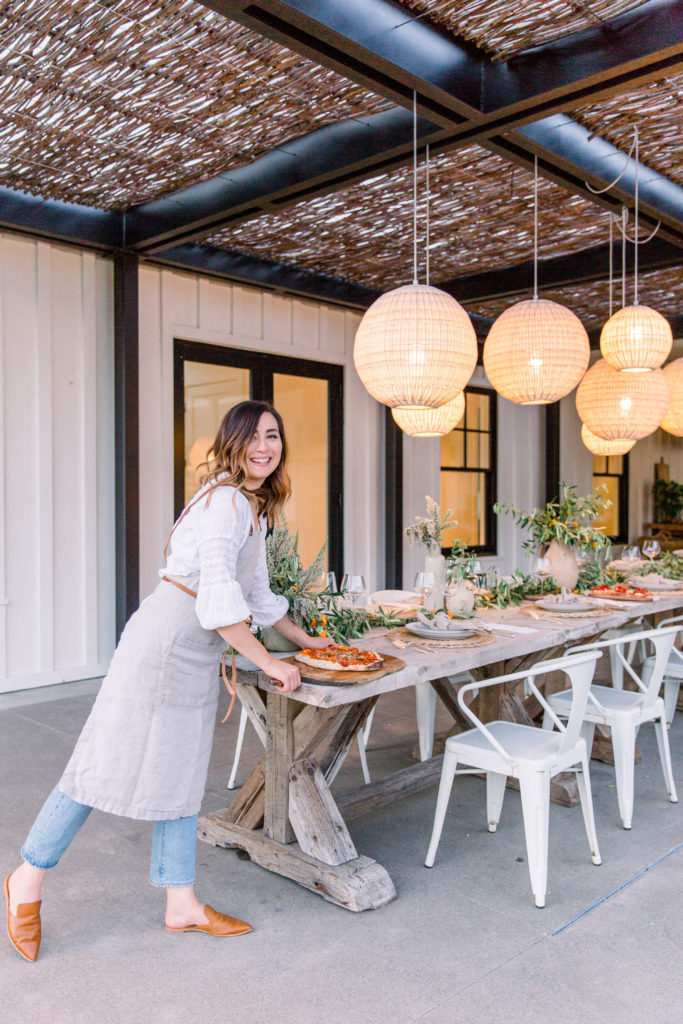 And that's a wrap on a beautiful day!! Be sure to use Feed & Feast for future events, she is located in the Bay Area but may be making some fun appearances in So Cal if Leah and I have anything to say about it!!!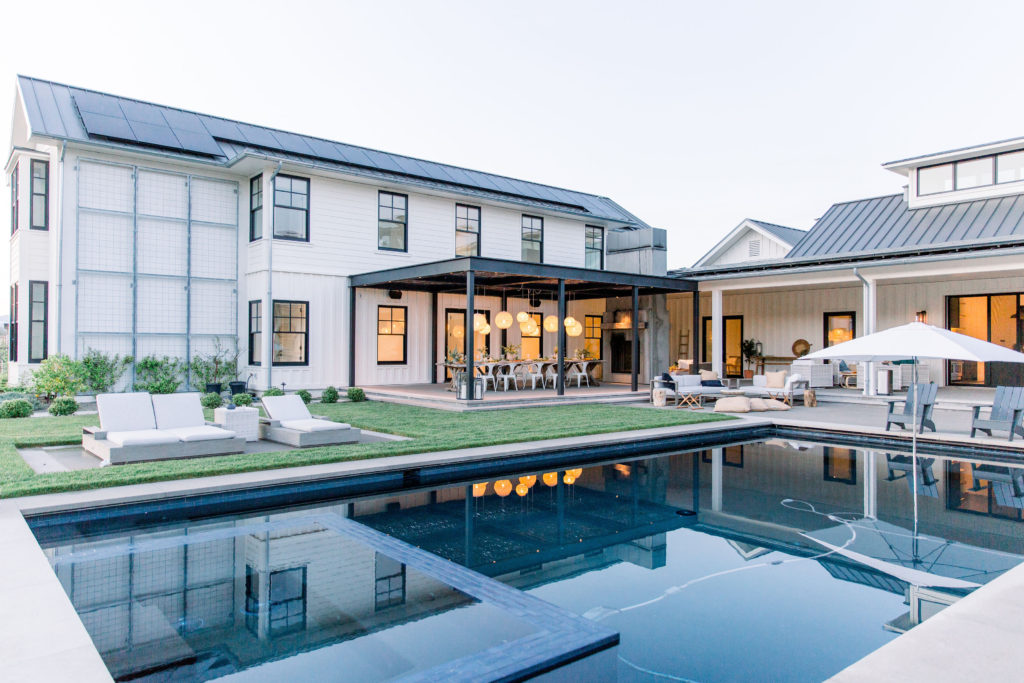 xx
Jacquelyn