More summer style inspiration for you today from my friends at Laguna Supply! This time it's all about that effortless and casual California cool style, which I feel they have down! So many of their pieces can be worn dressed down and up, and the best thing about them is yes – they can be casual – but they have that pop of style that you need! So here are a few of my favorites that I got to wear with them….
Photos by Ed Pulella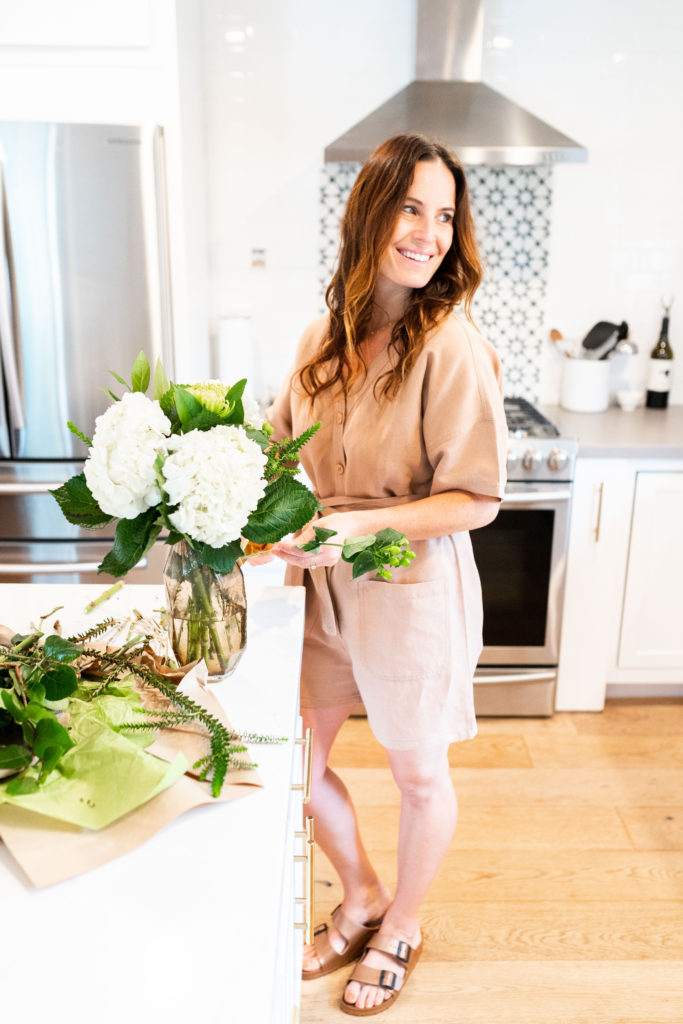 Lets start with this monochromatic look! I really love the casual yet totally put together feel of this romper. The quality is insane, great to the touch and it feels great on. You can dress this up or down depending on the shoe, I wore it casual at home with some Birkenstocks. It's definitely a fun and unexpected piece to have in your arsenal this summer!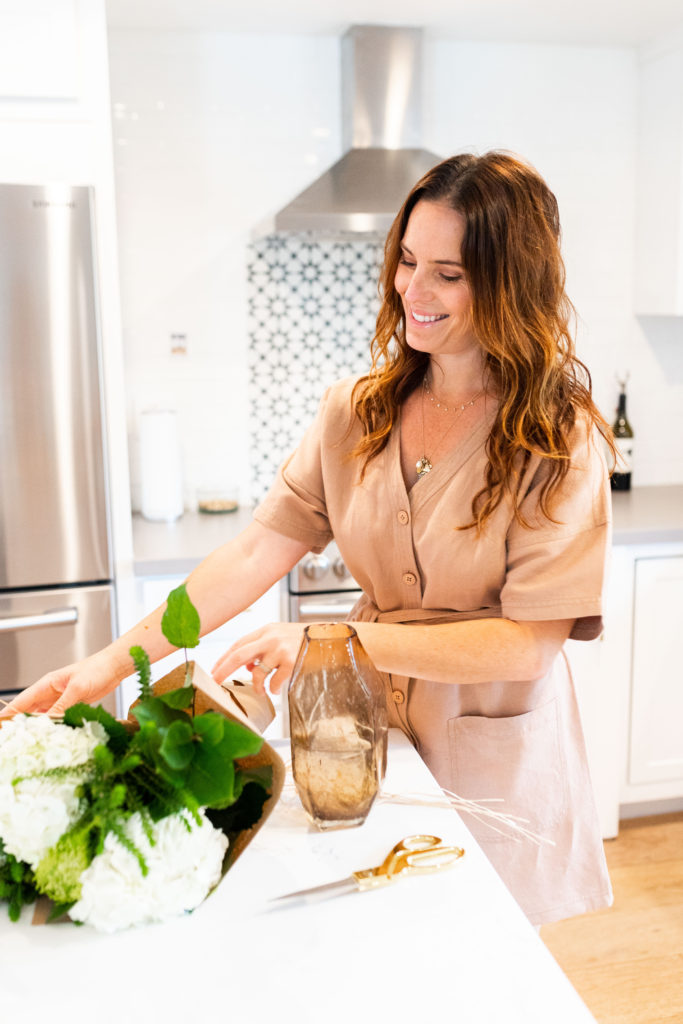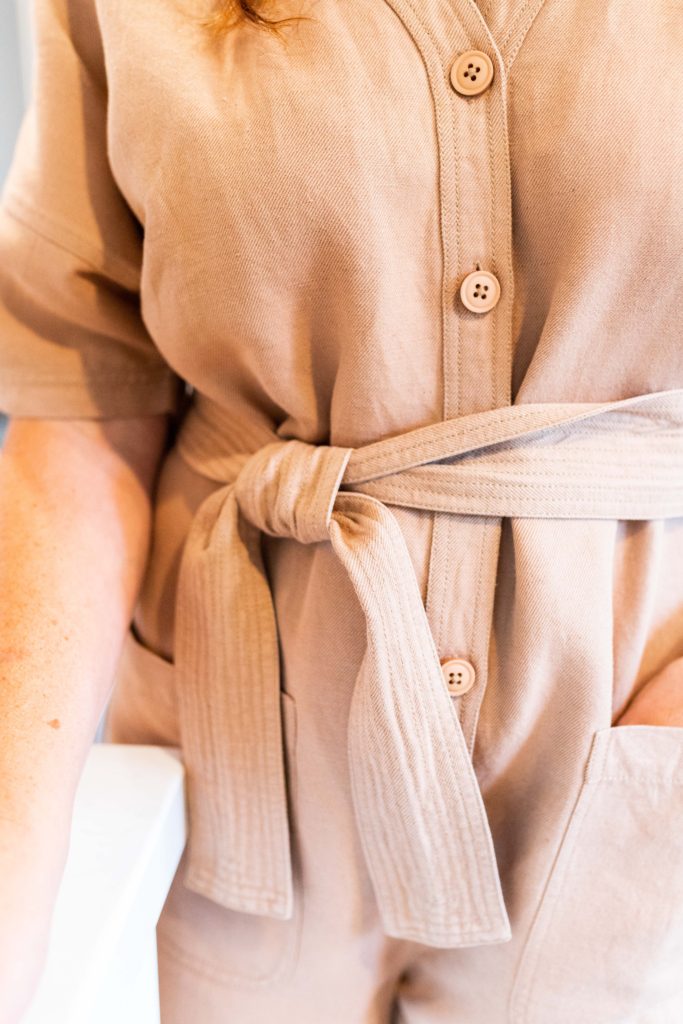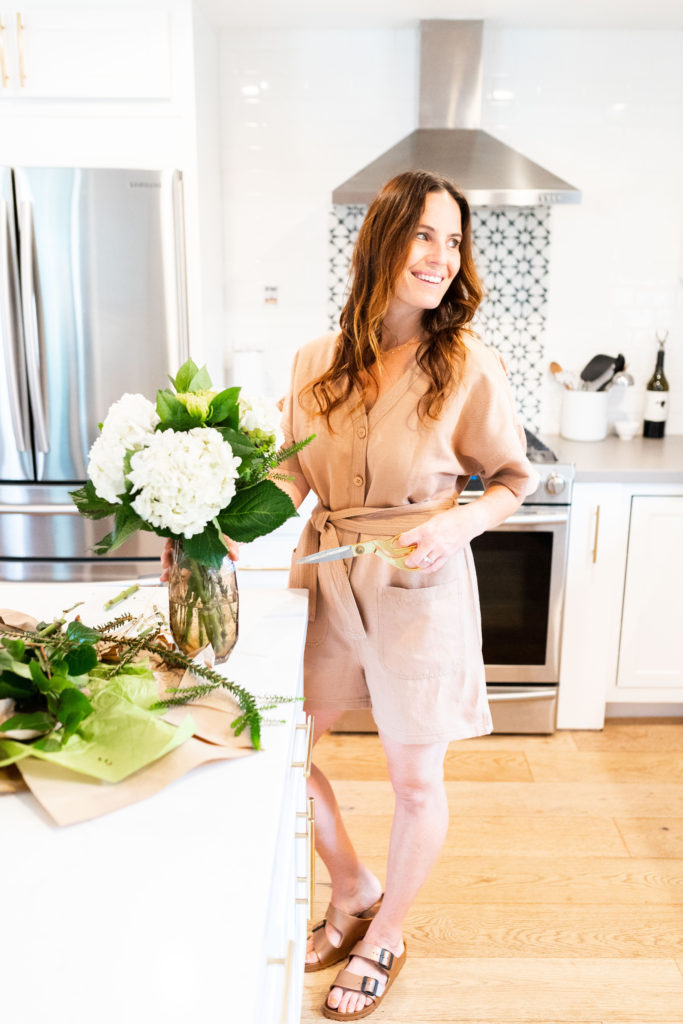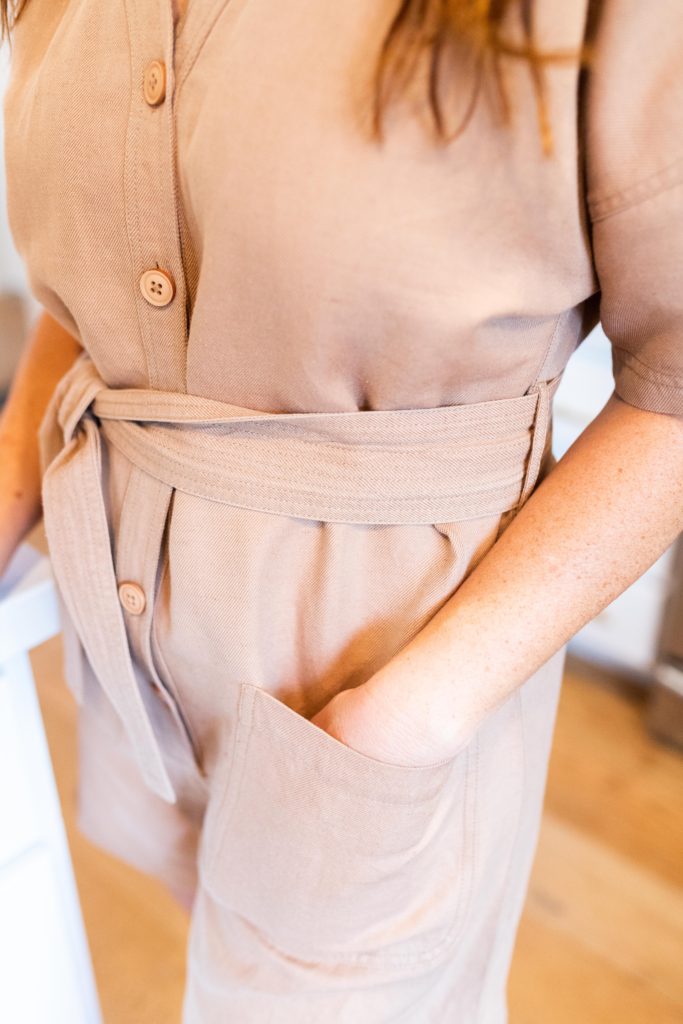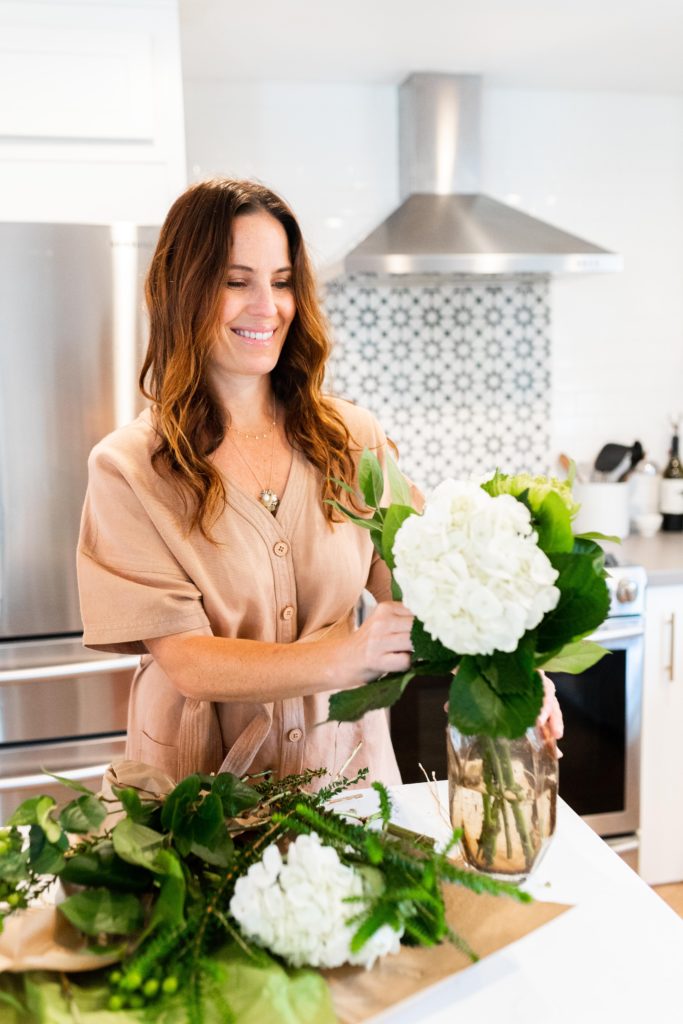 Next up a cozy and casual look that you can really wear anywhere! I find myself hunting the most for these types of looks – a look you can wear every day and be comfortable in. I think putting your money towards pieces like these are the most well worth it, because you really get your bang for your buck! I fell in love with these Citizen of Humanity jeans the minute I put them on, they feel like a trusty vintage pair from the start! And I live in white tees, so this soft and vintage like one was right up my ally. You just gotta have that wow factor and for this outfit it's this beauty of a sweater! Isn't that pop of color so fun?! Oh, and those Vans are also a great find!!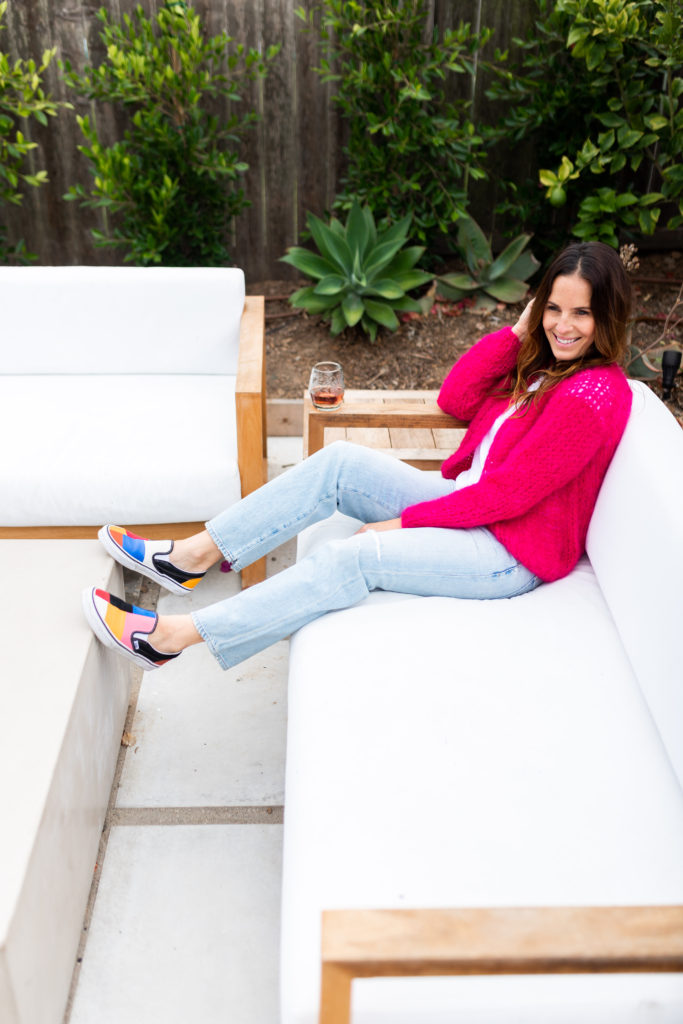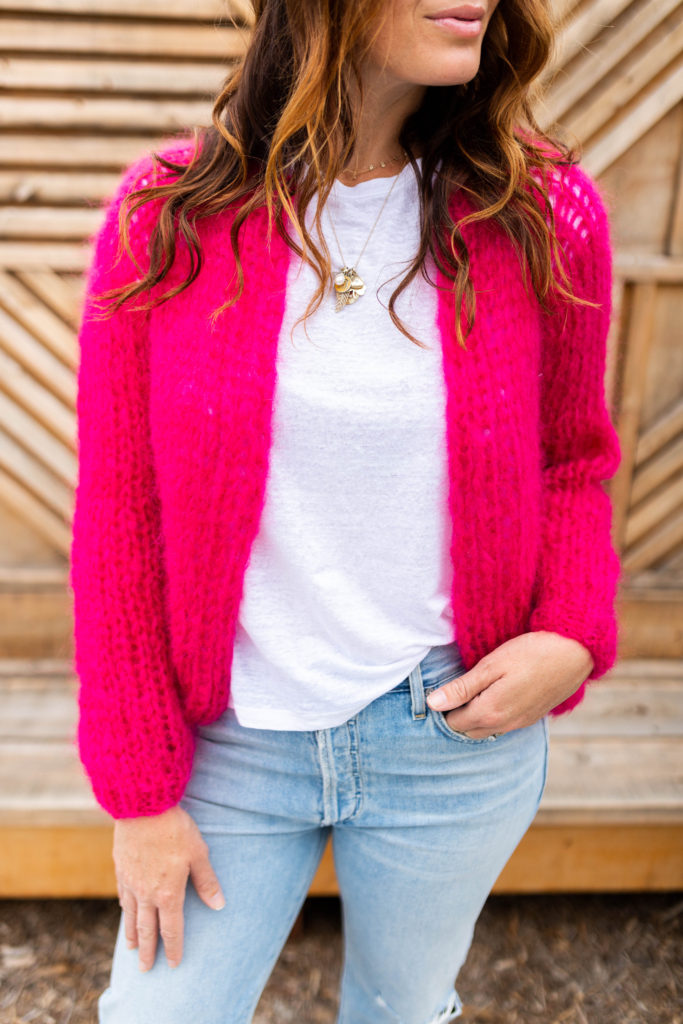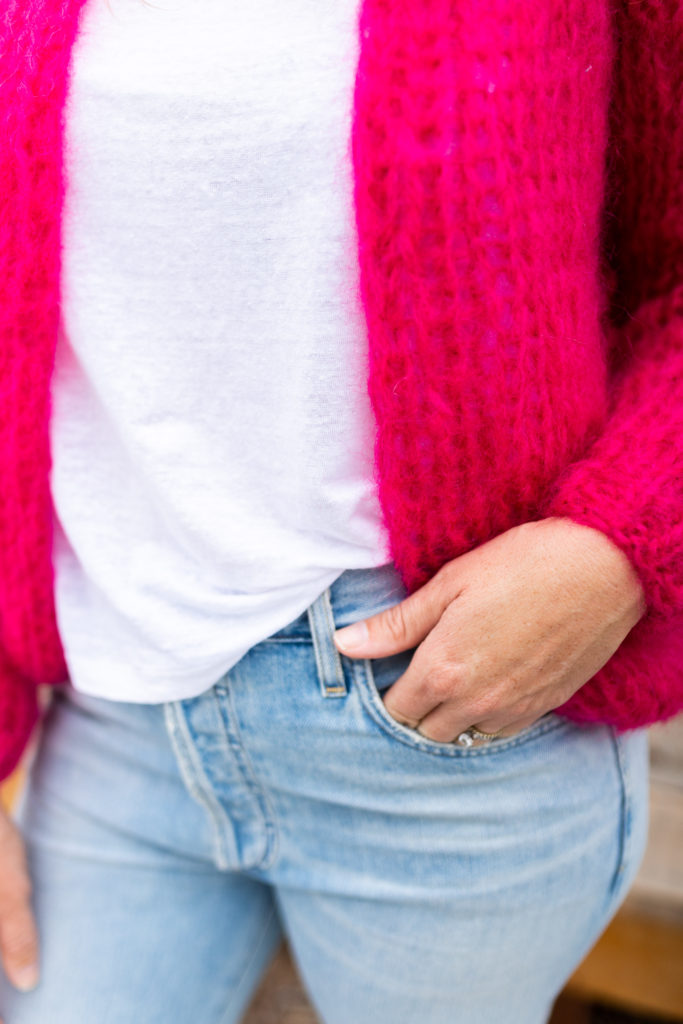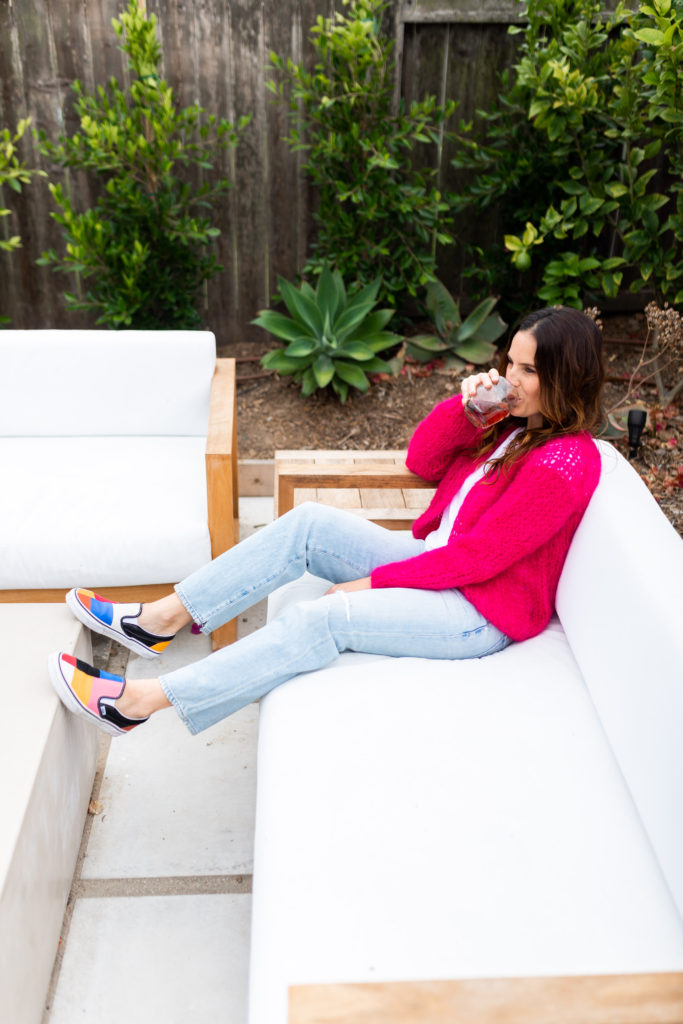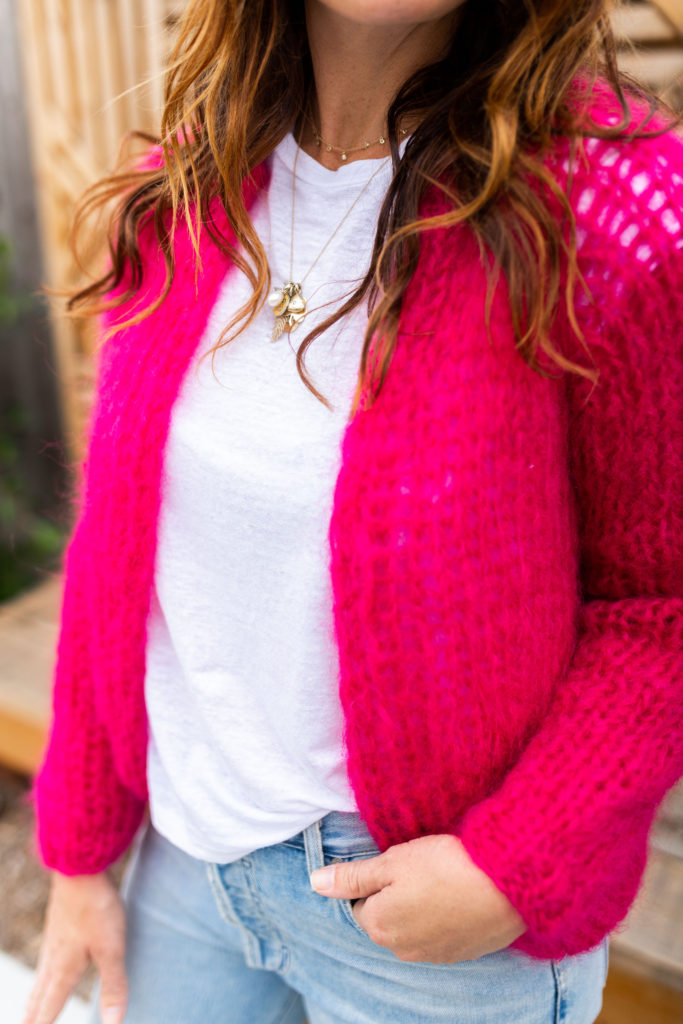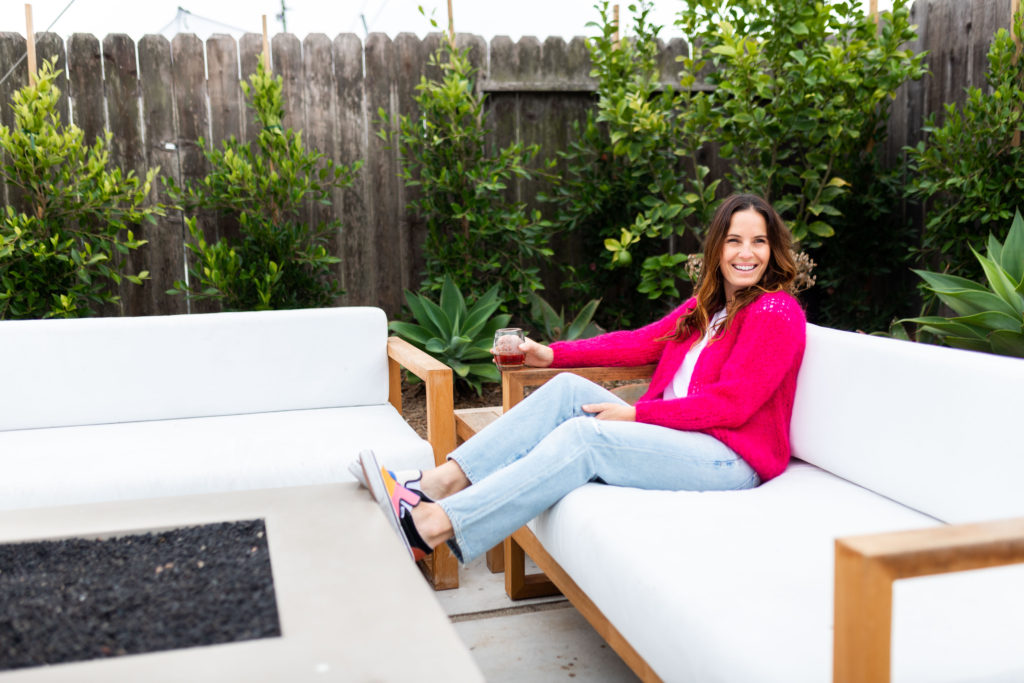 Now, since it's summer you gotta wear all the white you can!! Plus it makes you look even more tan, so you know that's a win!! To be honest I don't always love jumpsuits – you know, because of the bathroom factor – but this one by A Piece Apart I'll make an exception for! It's crisp and again, feels incredible on, looks put together and well, it's just eye catching! Plus it's called the Azore jumpsuit and my dad is from the Azores – so love that… Even Dolly girl was impressed!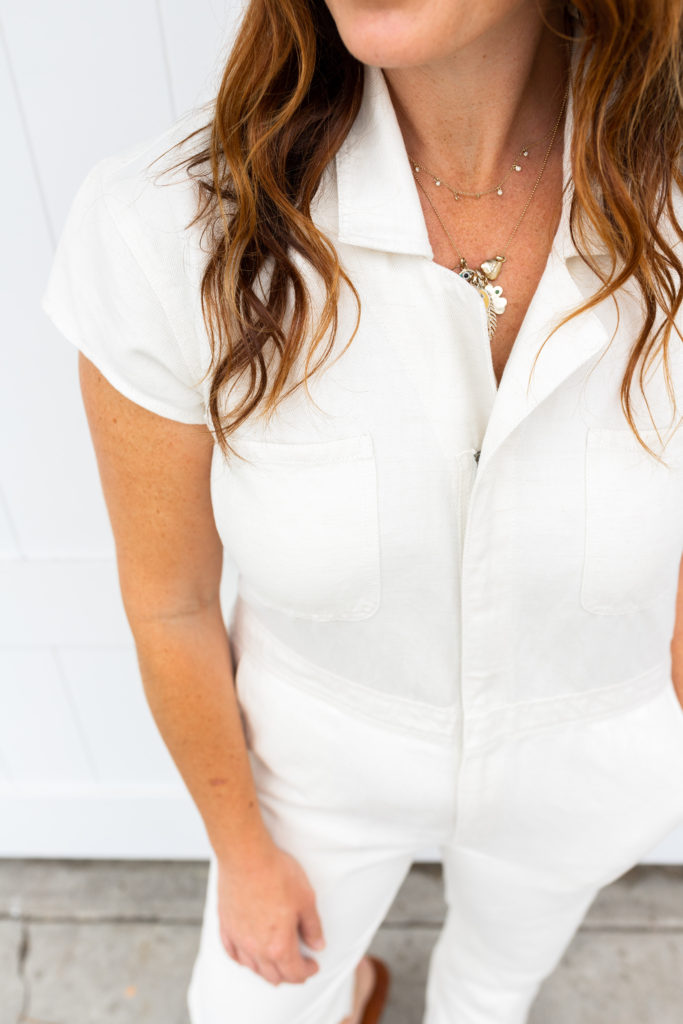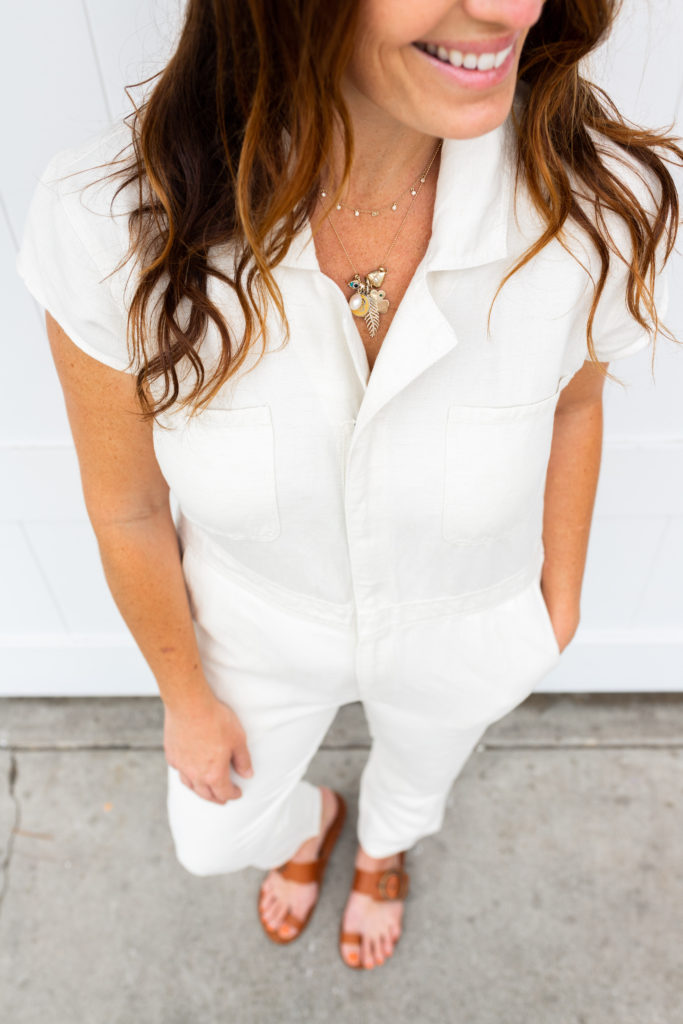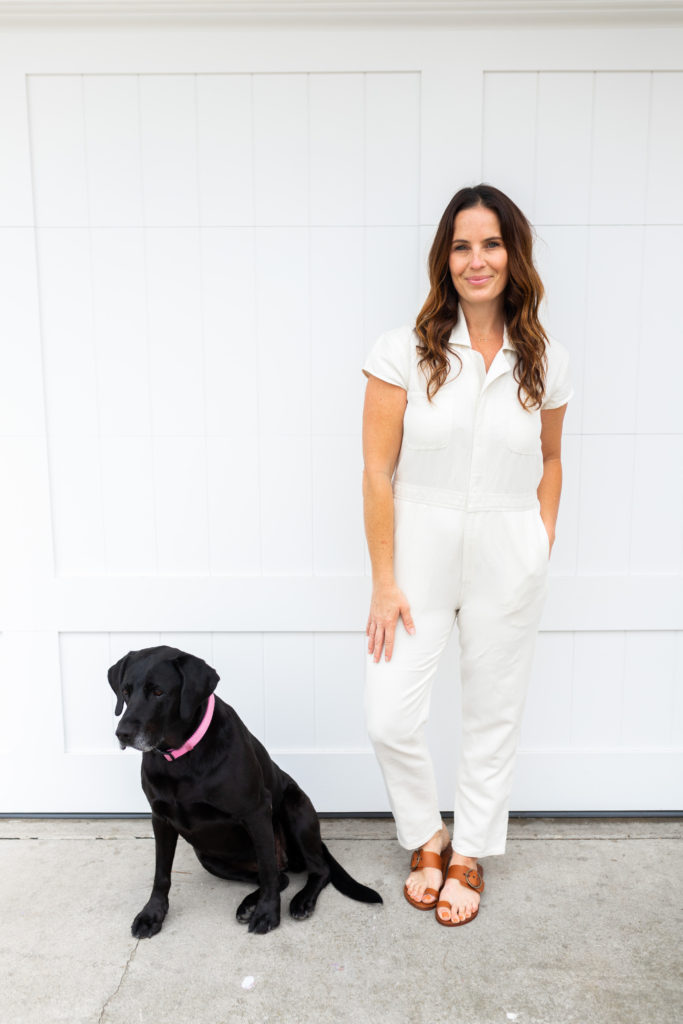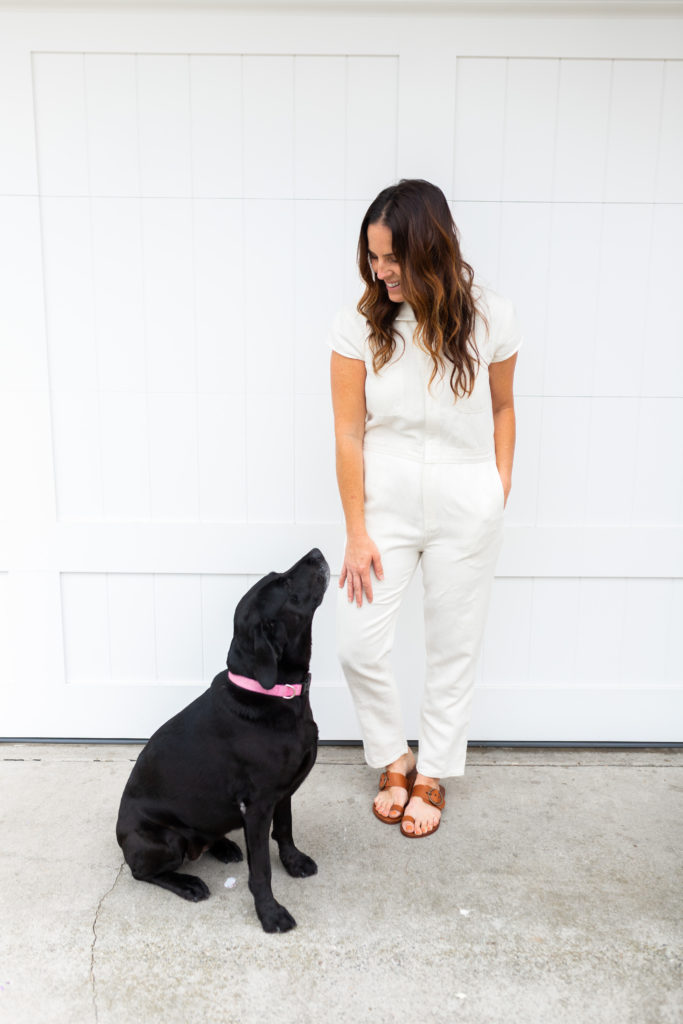 Last, and quite possibly my favorite, is this cotton dress by The Great. It may not seem like much on the hanger, but on, it's something else! Again, I felt so amazing in it and like I could do all the things! All the mom things, like playing with my boys, running around the house – plus I could run errands and look cute! This is definitely a day dress, but boy is it a better look than yoga pants!! I love dresses that you can live in, they are worth the investment, and this one is top notch!!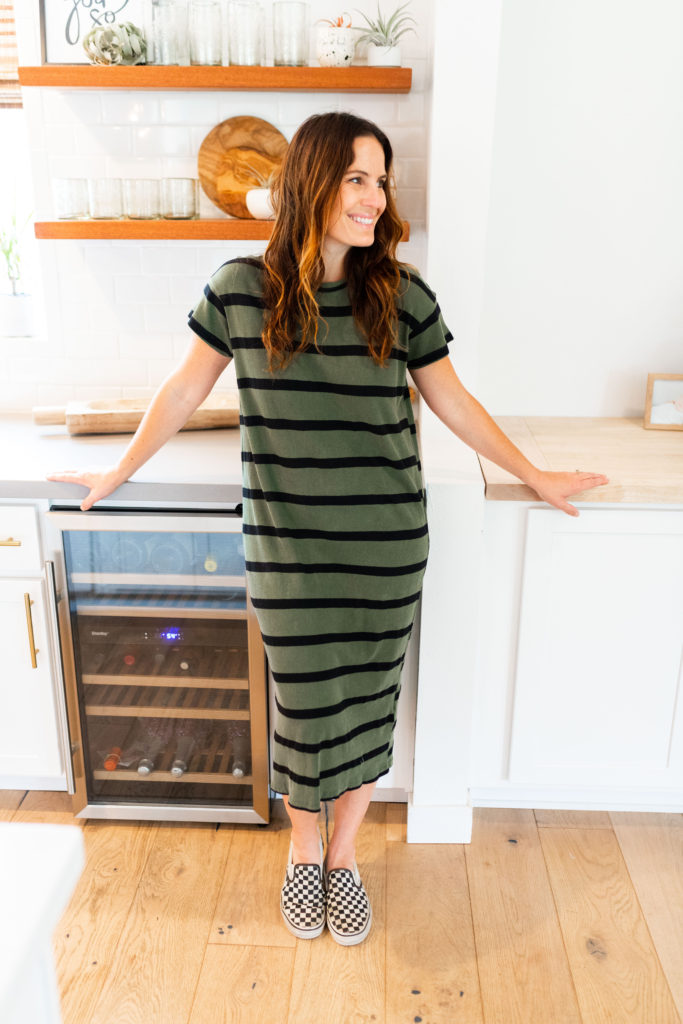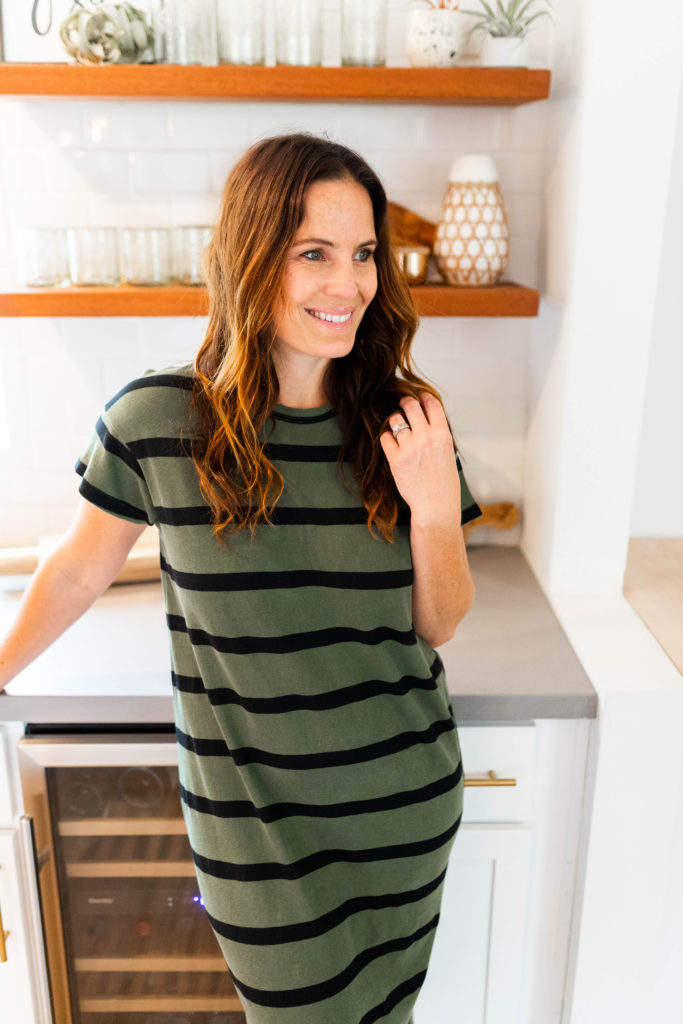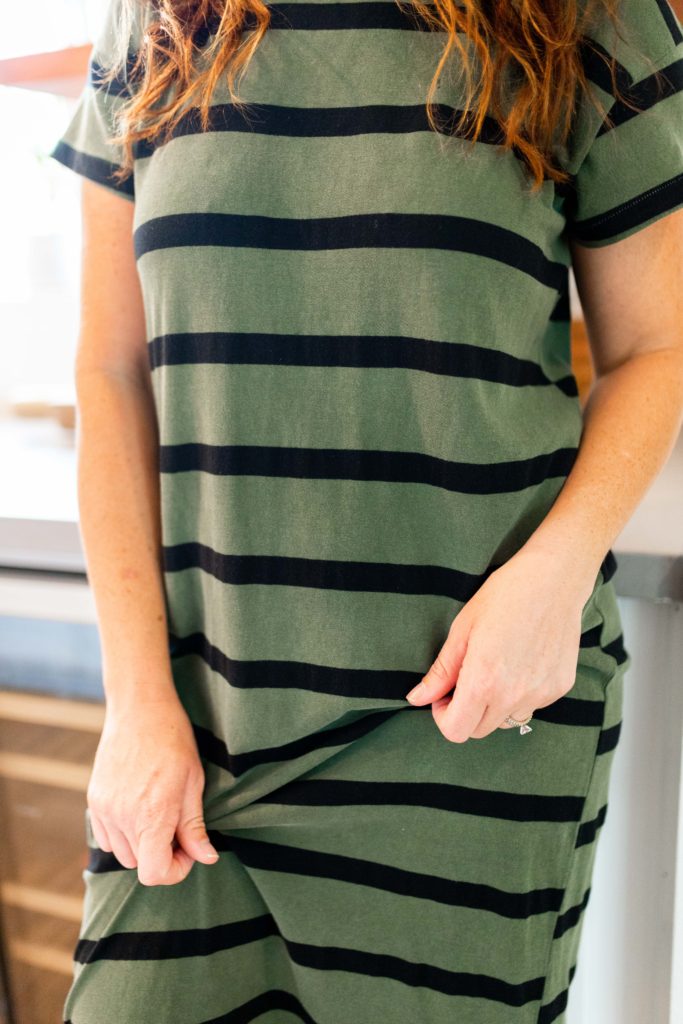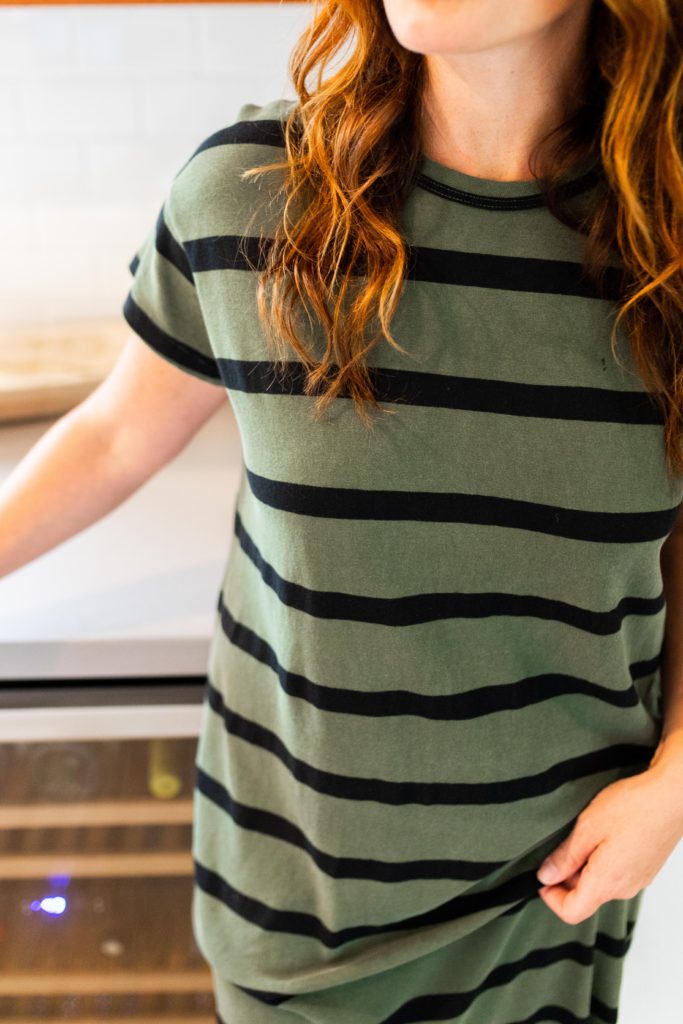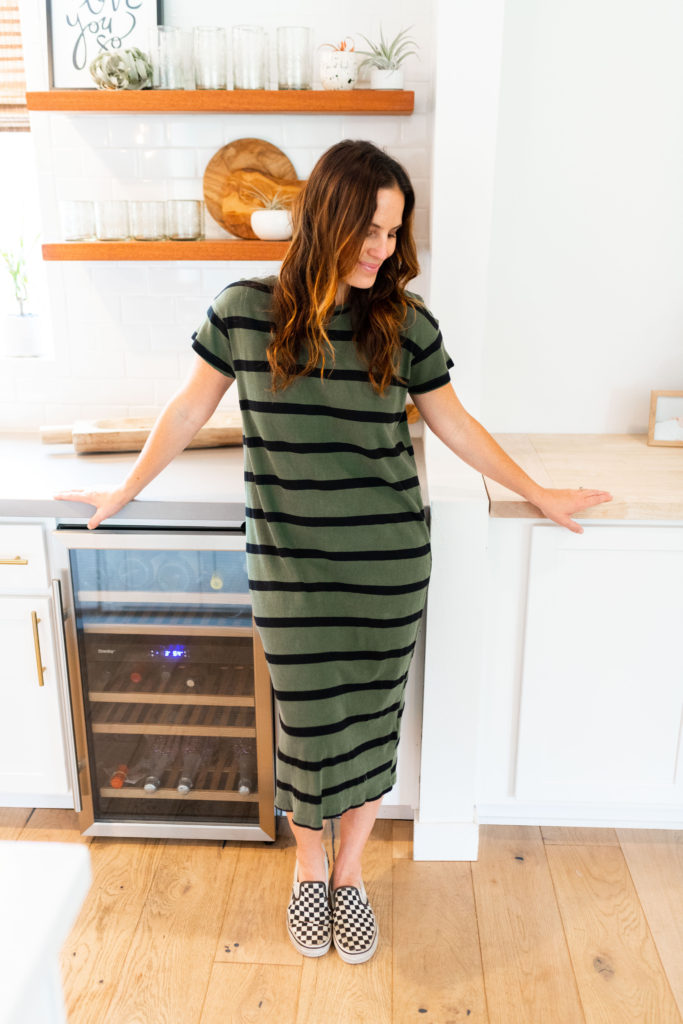 Hope you like all of these fun looks as much as me! Happy summer shopping!!
xx
Jacquelyn