Next week is Shark Week on Animal Planet and we thought, hey, why not dedicate a week to it on the blog?! It's basically become a national holiday in any boy mom's homes! And you know us Beijos gals, we love any reason to celebrate! Well, Shark Week called for it! I lined up some fun picks to spoil the little men in your life and get them ready for the scariest week of the year!! Keep scrolling to see all the fun, choices range from Amazon (amen for Prime, right mamas?!), GAP, Nordstrom, Target and more! Let's make it fun for them, right?! Oh, and keep them busy this summer ;)
Happy Shopping!
Let's start with some fun books! I got a few of these for my boys and they are BIG fans! We read every night and a few are great for coloring, word searches, and games!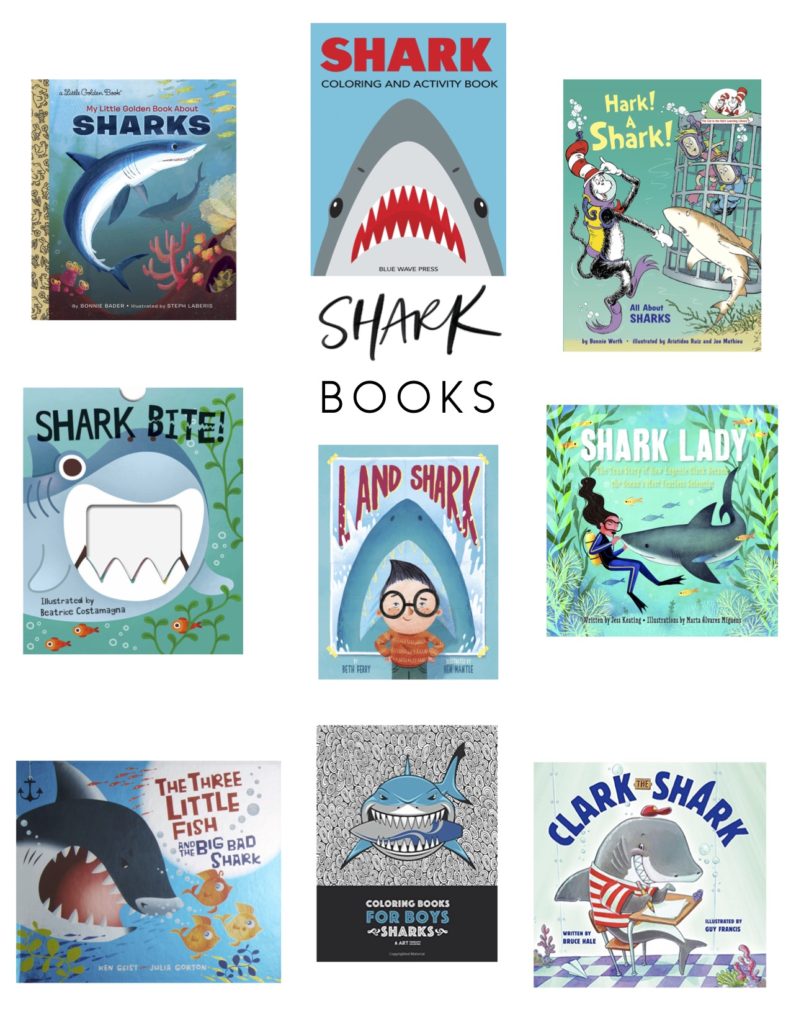 Next up, some fun stuff!!! I found a few favorites from room decor, summer essentials like swimming goggles and flip flops, Legos and even a tent!! There is seriously so much fun shark stuff out there, you can't go wrong!! PS, the lego set is pre approved by my kids ;)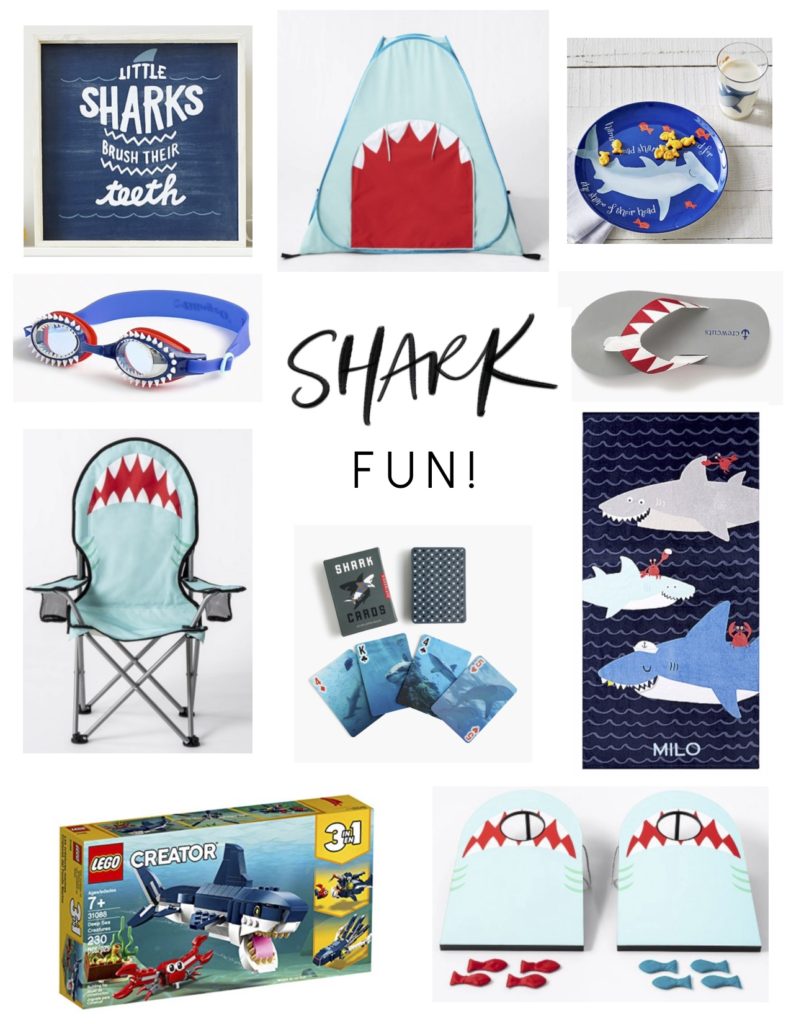 I'm sure you've all heard the song "Baby Shark, doo doo doo doo" – and I'm sure you're all pretty sick of it like me… You know what I'm not sick of? Cute baby boys in cute shark outfits, nope, I'll never be sick of that! Shop these cute little bites below…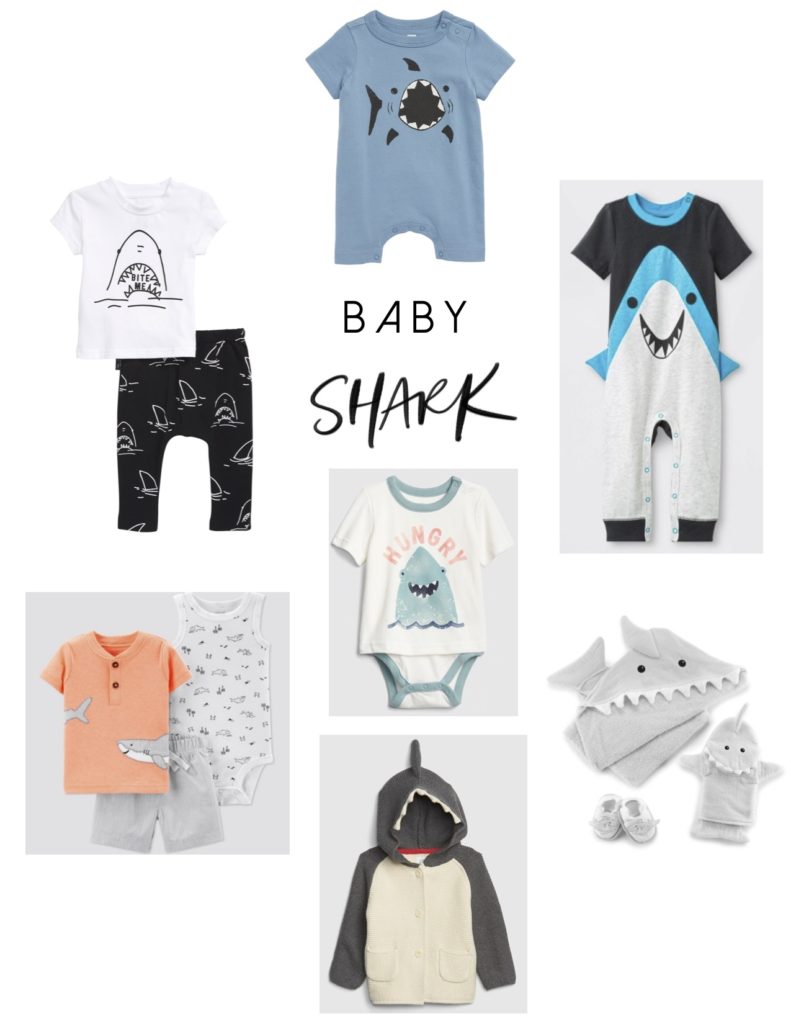 Big boys need a big bite of this shark action too! It was so fun to find all of these cute items for the older dudes. I even picked up a few for my own big 5 year old for the new school year!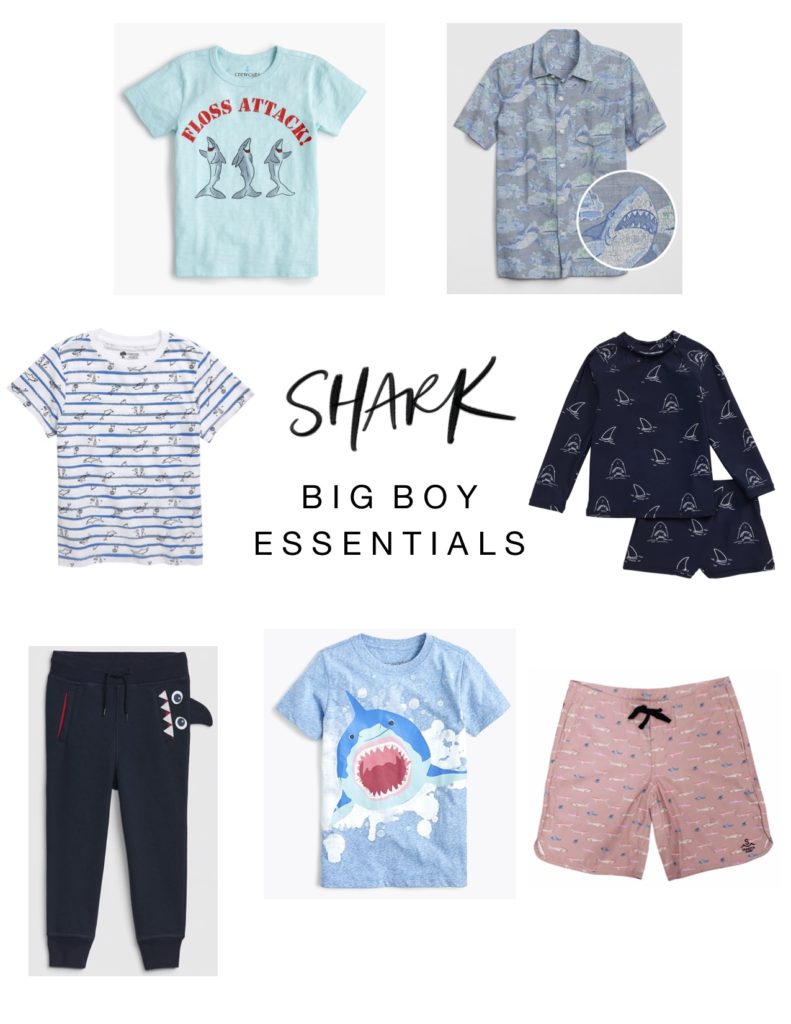 One of my favorite things to buy for my boys are pajamas – is there anything cuter than kids snuggled in bed or with sleepy bed head? Another thing that there is nothing cuter than – siblings in matching jammies… I have my kids match every night, I'm not sure how long I'll get away with it, but I'll do it as long as I can!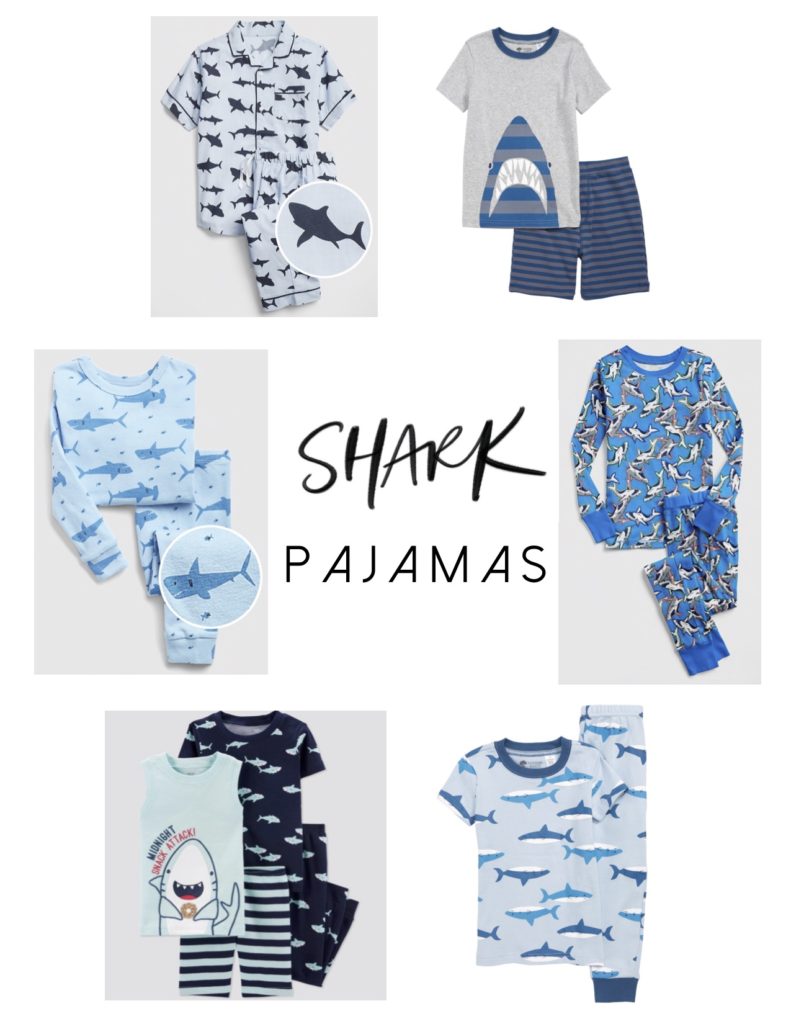 Last one, I promise! But one of my favorite brands for my boys is Vans – and get this… they have a whole Shark Week inspired collection!! Isn't that rad?! They have the cutest stuff and they are definitely making my back to school shopping list!!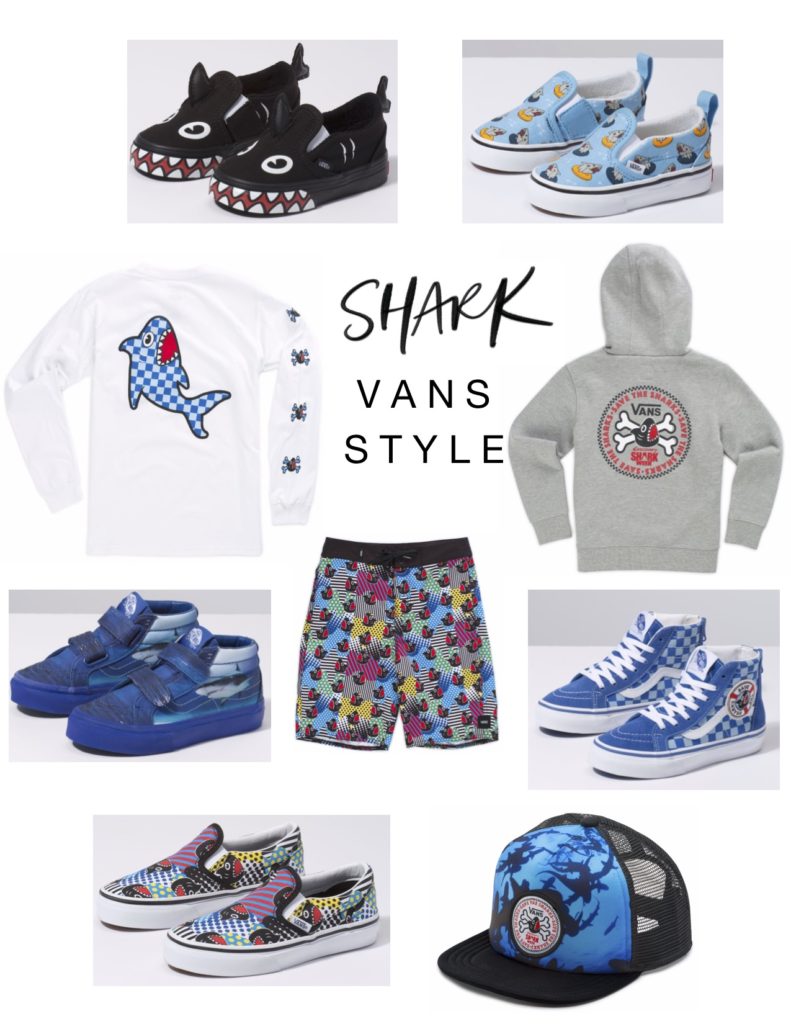 Stay tuned for so much good shark stuff coming at ya, to get you in the mood for next week!!
xx
Jacquelyn