Time for all that red, white and blue!! 4th of July is a week away and we are ready to celebrate! It's always such a fun holiday, and we already shared how to celebrate in your own backyard – but how about a little party inspiration for the kids?! So excited to share this sparkly party with you today, it's also on 100LayerCakelet as well! So get ready to Party in the USA with us today!!
Shop this party at the bottom of this post!
Photos by my girl Megan Welker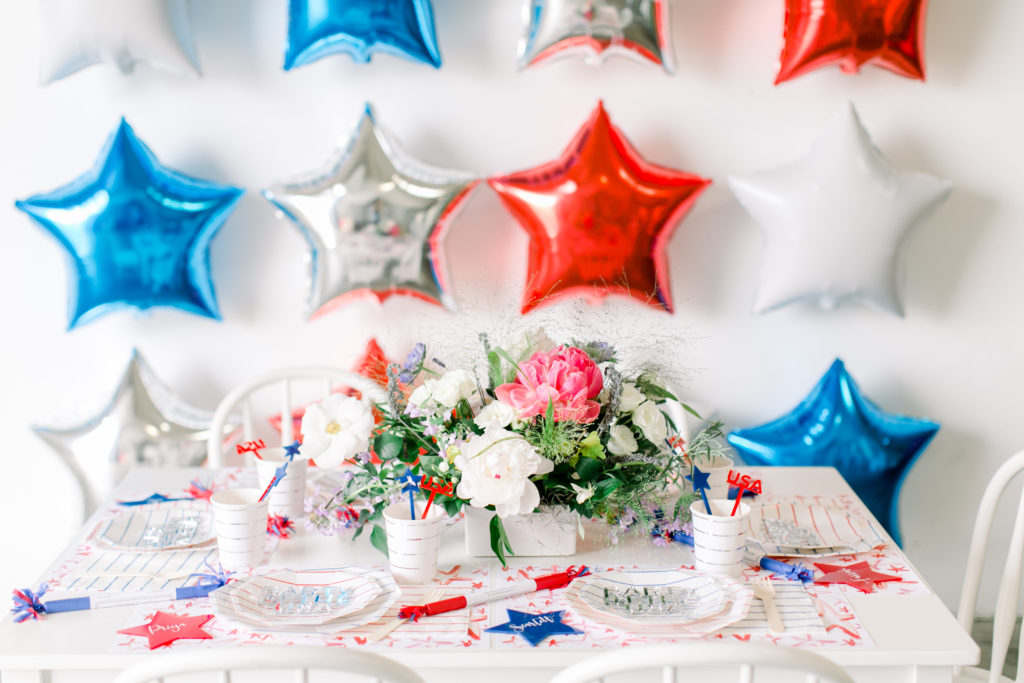 Starting with this cute invite from Meghann Miniello! We added a little bit of sparkle, some cute cookies and of course flowers!! But I absolutely love that star print she did, we even used it on our table!!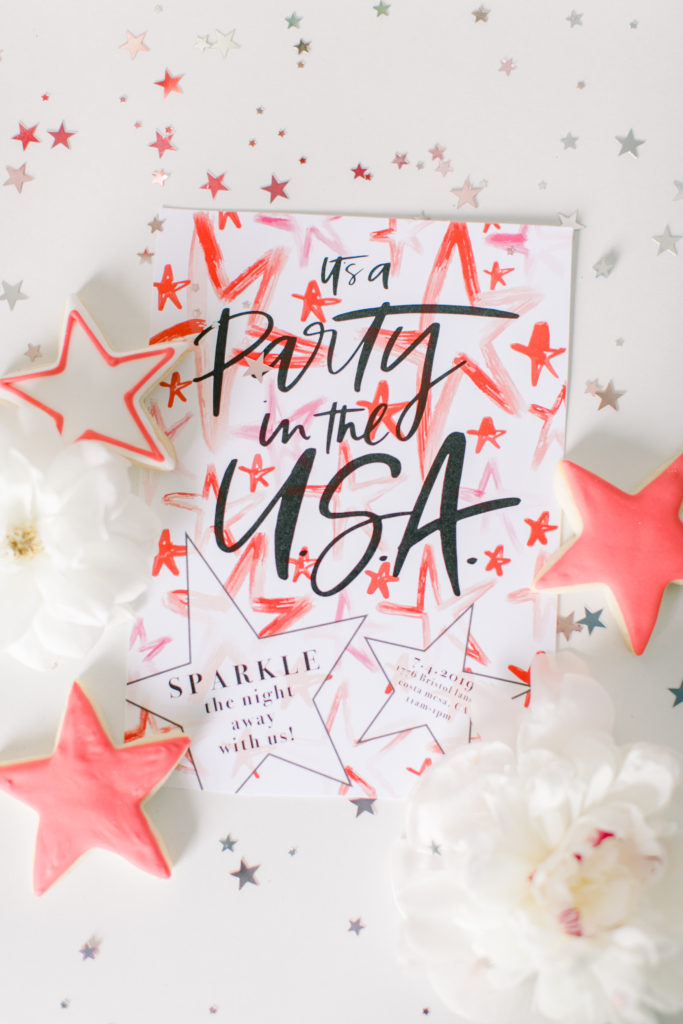 Onto the party!! With any party, we needed a main focus, and I thought these star balloons from Qualatex would do the trick! I did a series of red, white, blue and silver – you know, to add that metallic touch we all love! Pretty fun, right?! You could easily recreate it at home!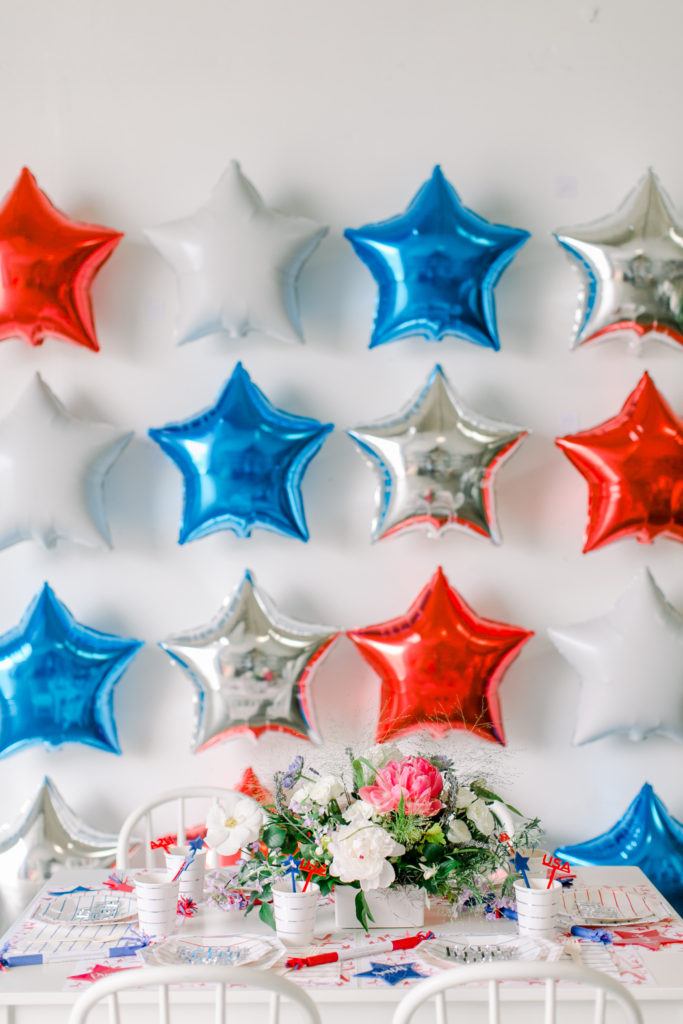 For the tabletop I turned to my friends at Daydream Society! I love their striped collection, I tend to use it a lot with our events – usually mixed with other patterns or product. In this case, I went all stripes all the way! Pretty fun on top of that star placemat by Meghann Miniello, right?!
Creative Amme did the amazing details. Party In The USA at each place setting, star place cards and the cutest stir sticks! Lastly, I placed a sparkler at each place setting from Tops Malibu, because everyone gets a chance to sparkle on the 4th of July!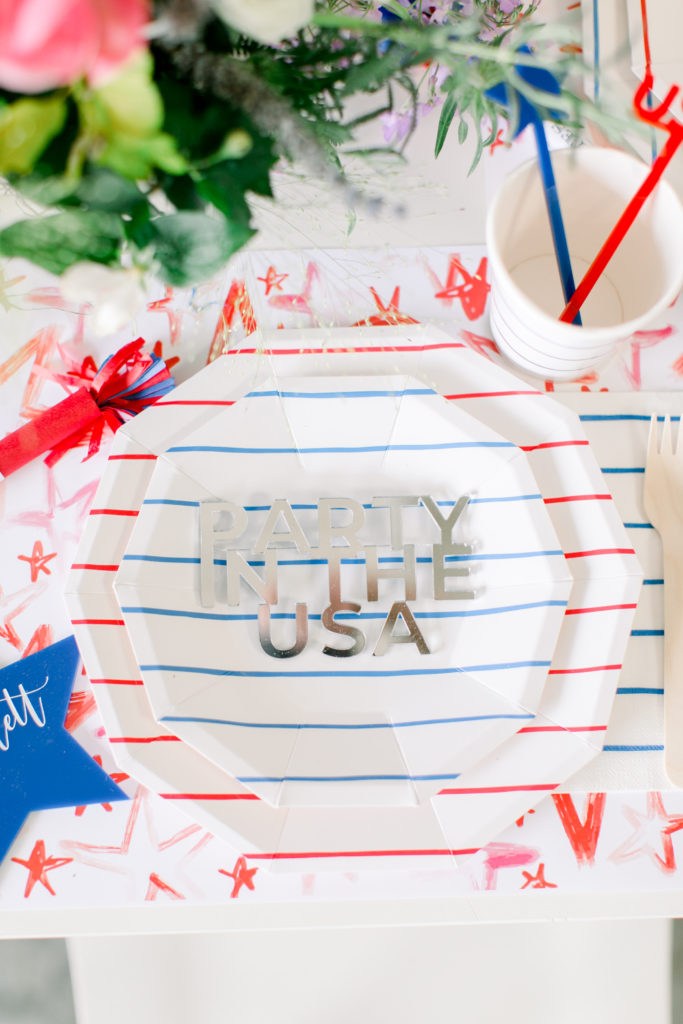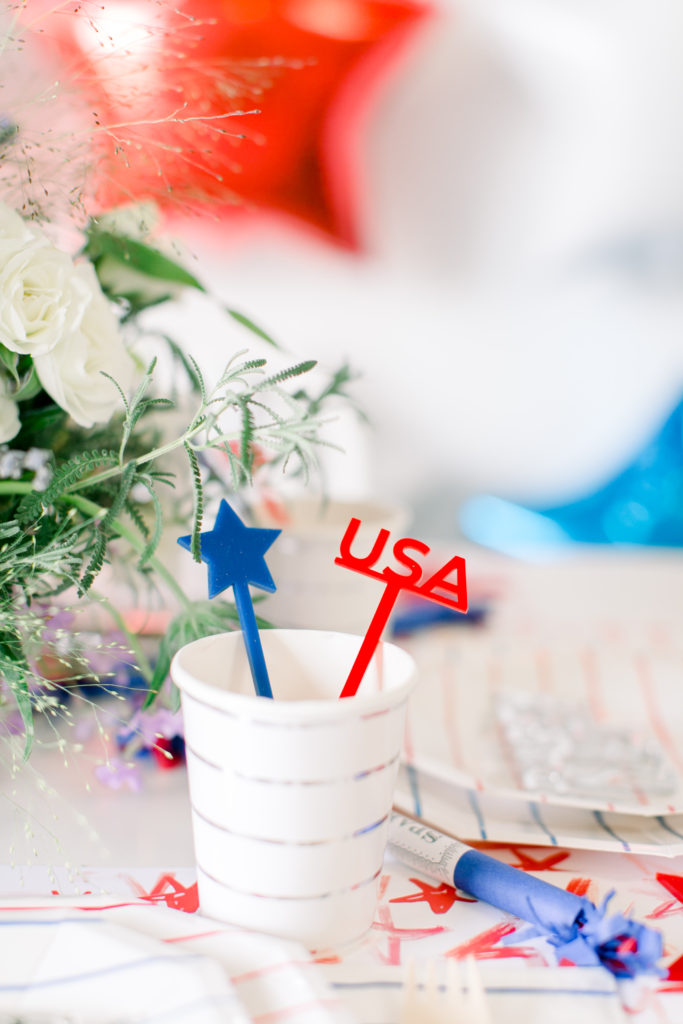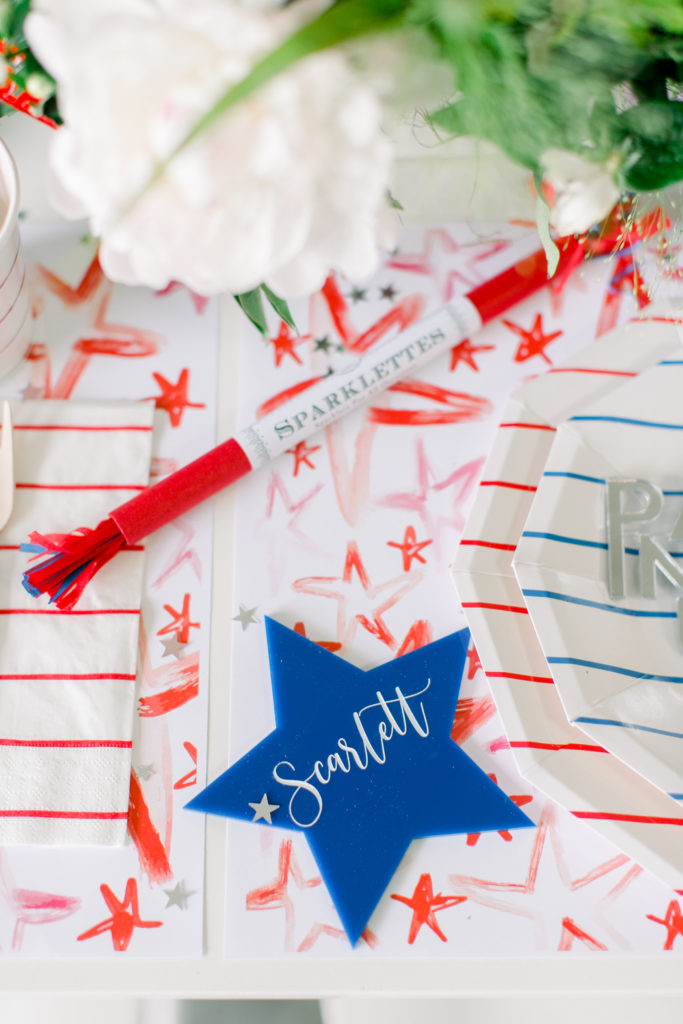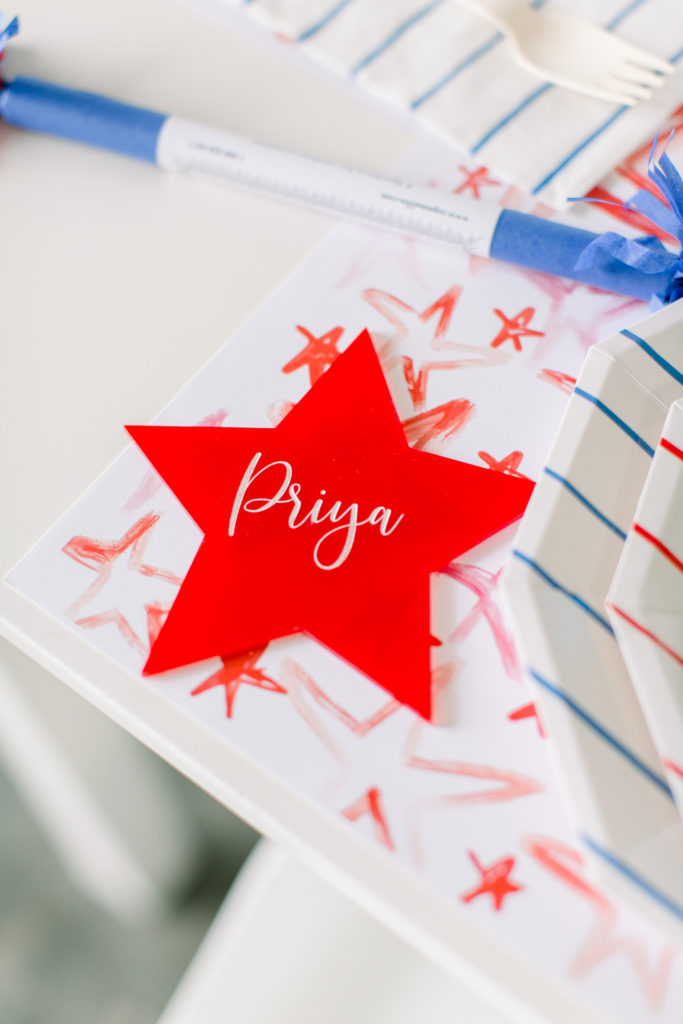 Such a fun and festive set up! And how gorgeous are those flowers by French Buckets?! I asked for pink, not red, and she stunned with that pink peony the size of my face! Love it!! And those greens that look like fireworks?! She's pure genius…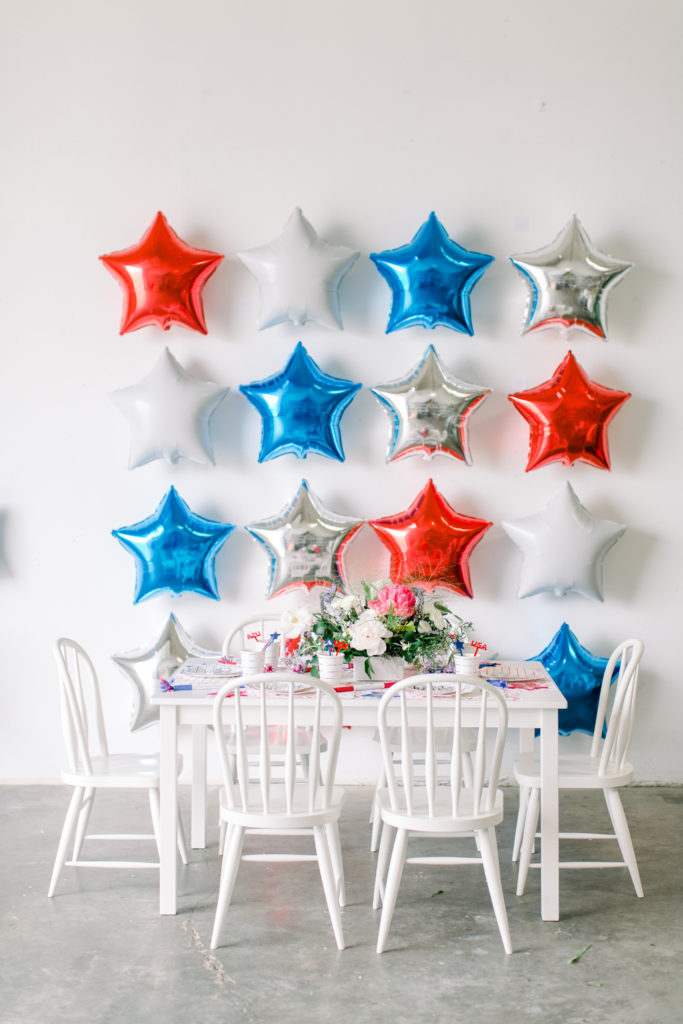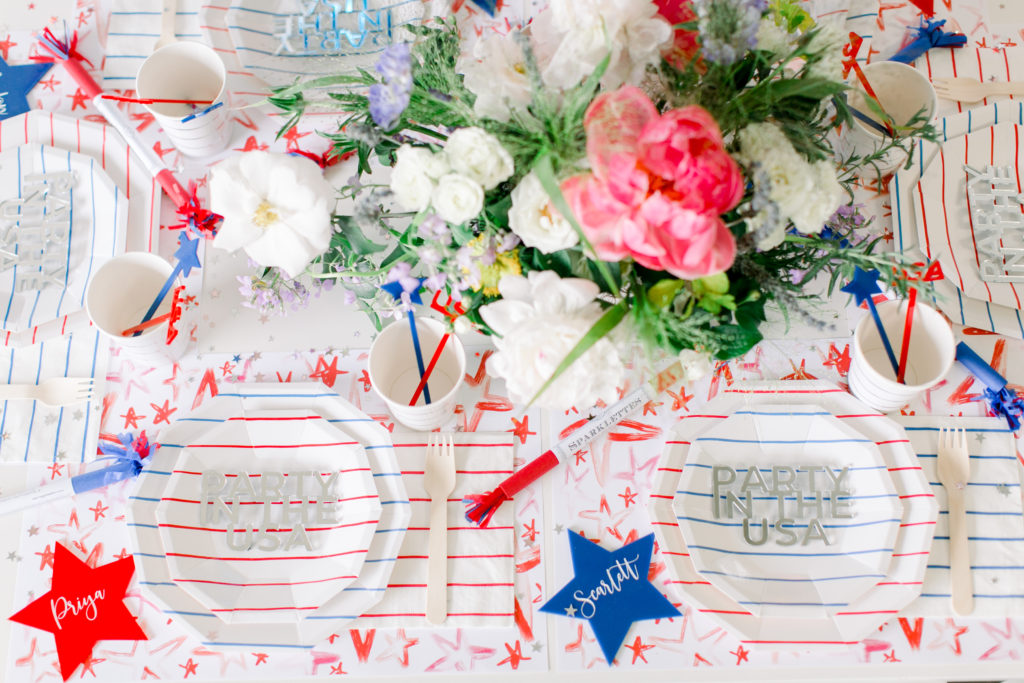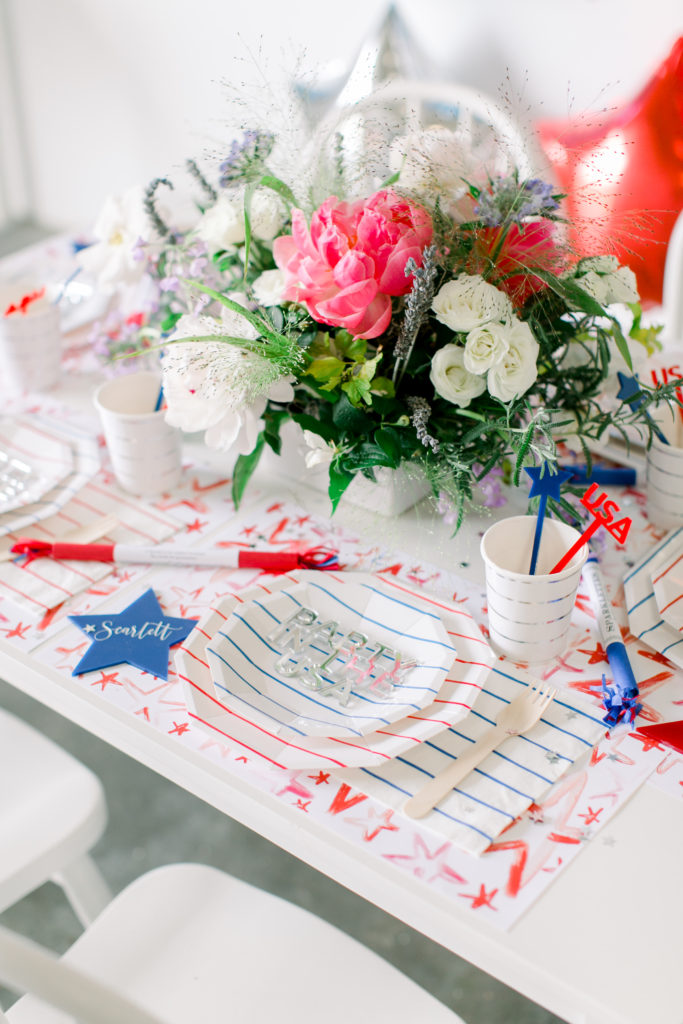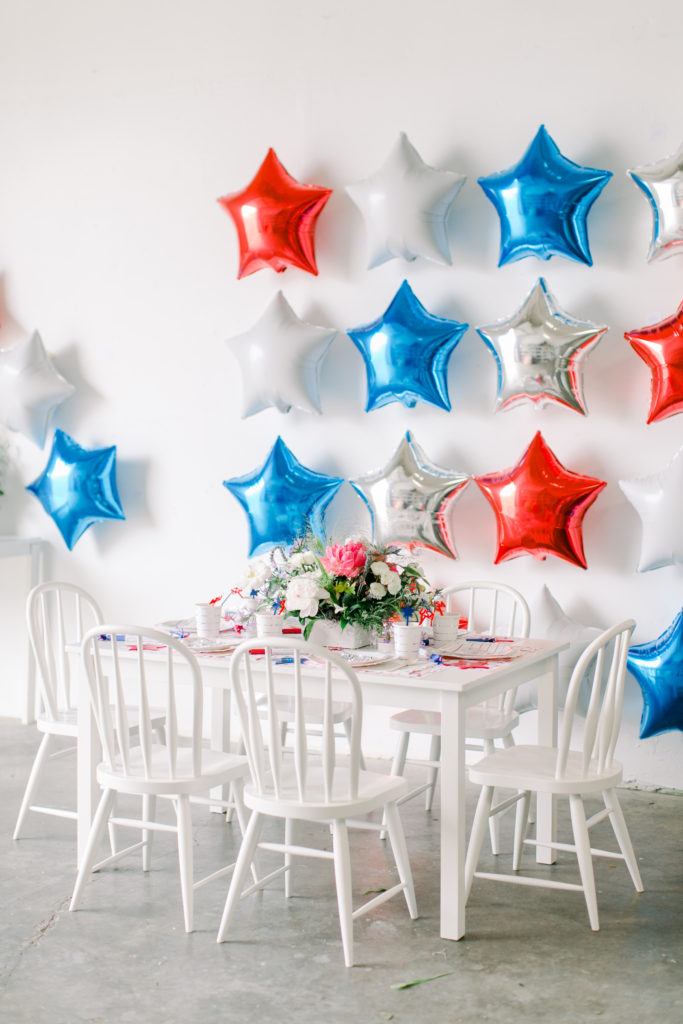 Loving all of these details!! What do you think?! Good enough for the little ones? I'd say so!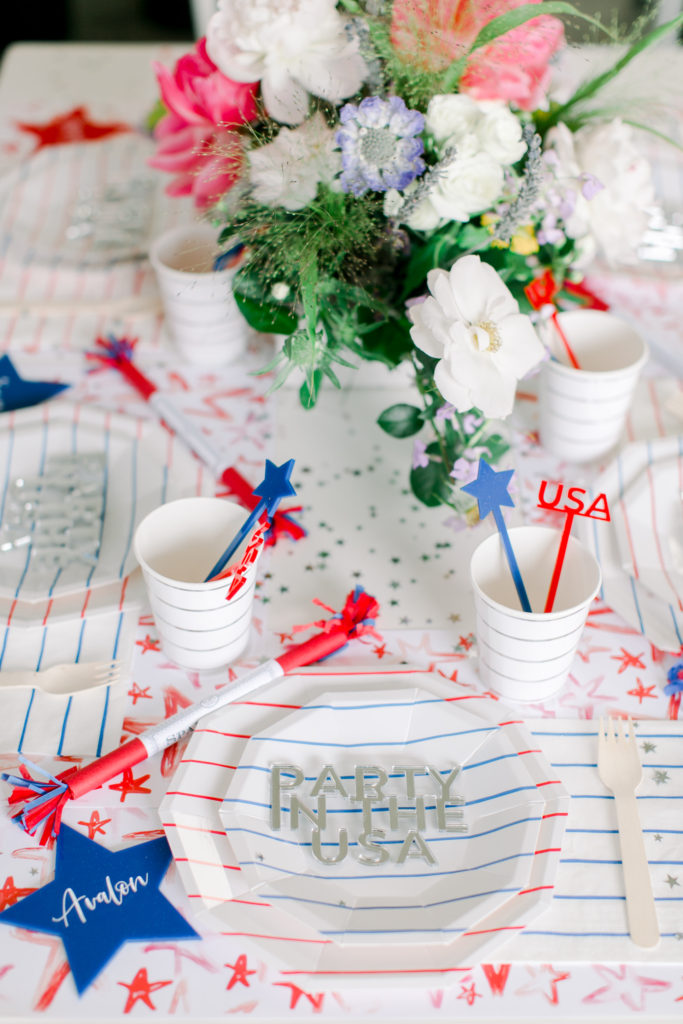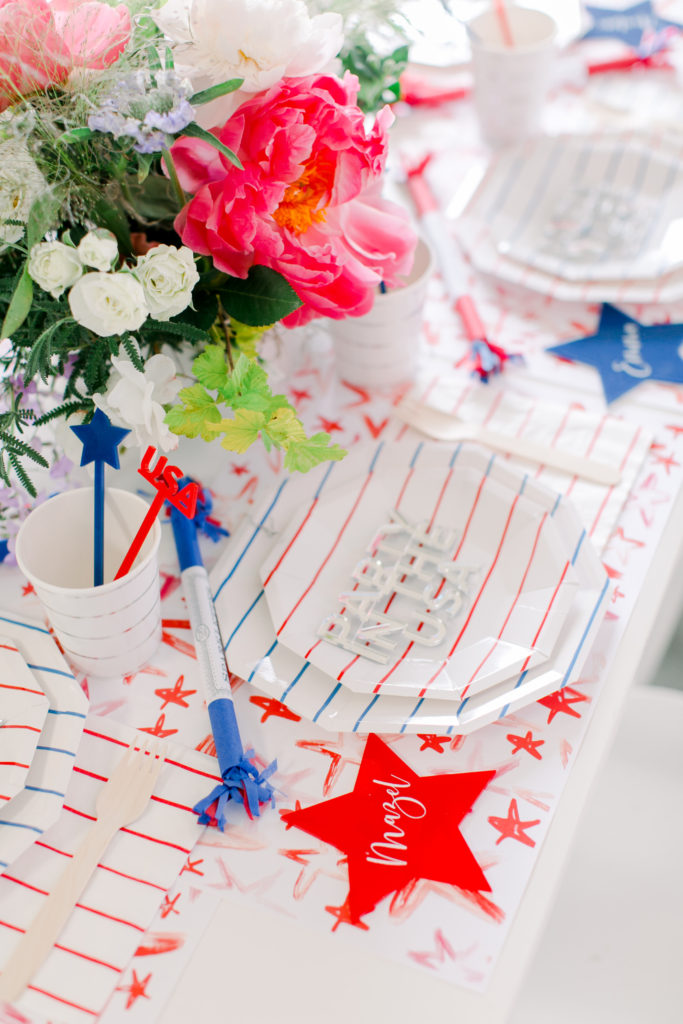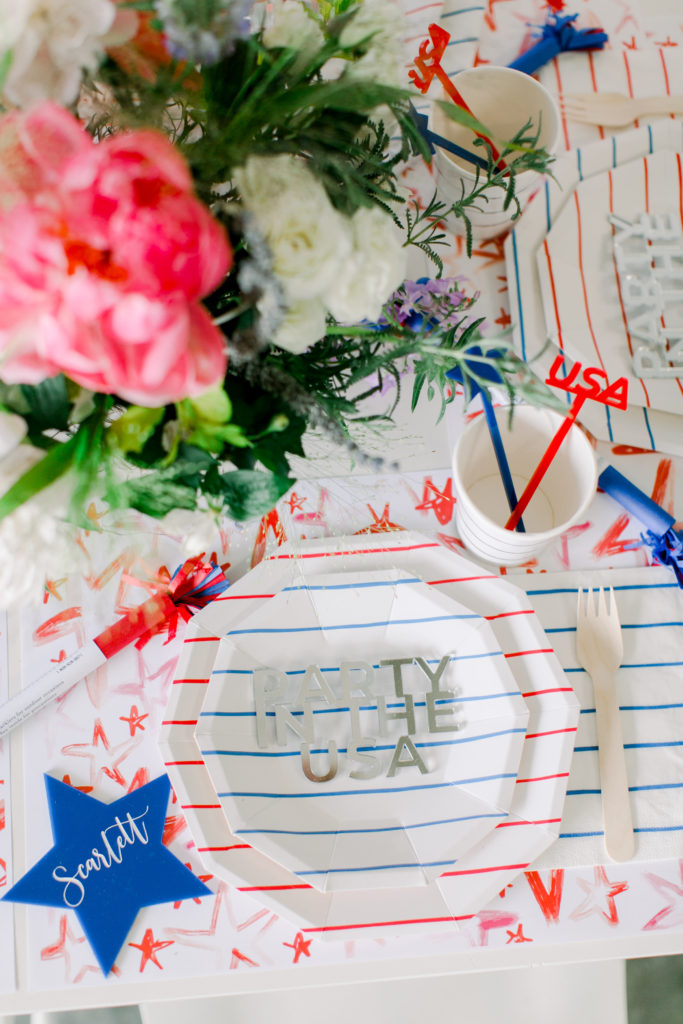 Now to add in those little ones I was talking about!! This is a party for the little ladies, and boy are they cute! We had them decked out in the cutest dresses from Kinder Co & the most adorable swimwear and accessories from The Daydream Republic. I mean, it doesn't get cuter!!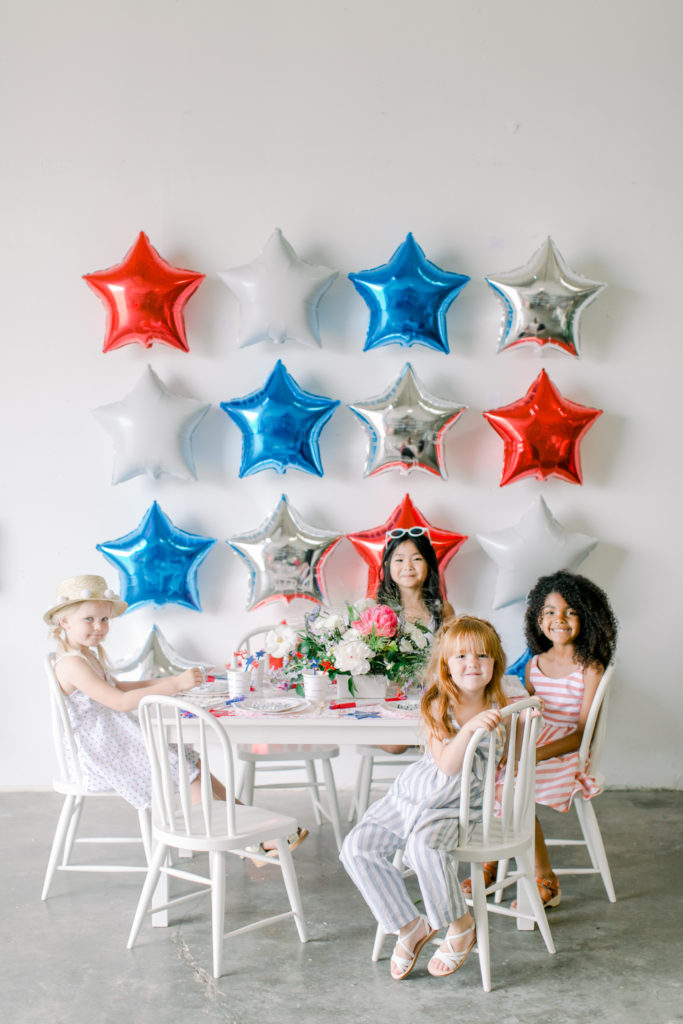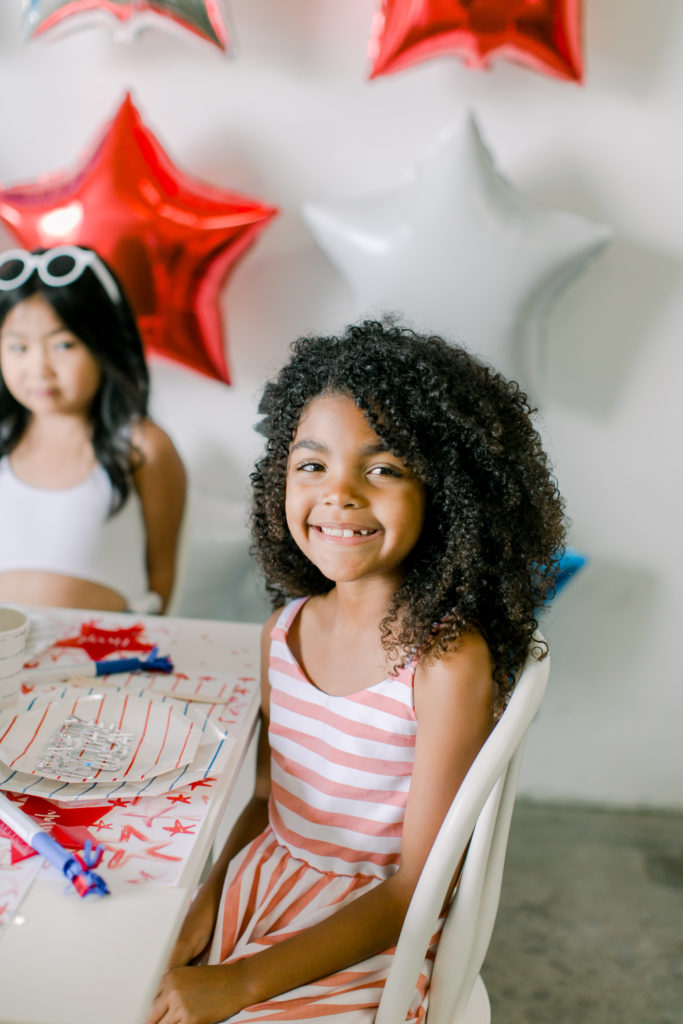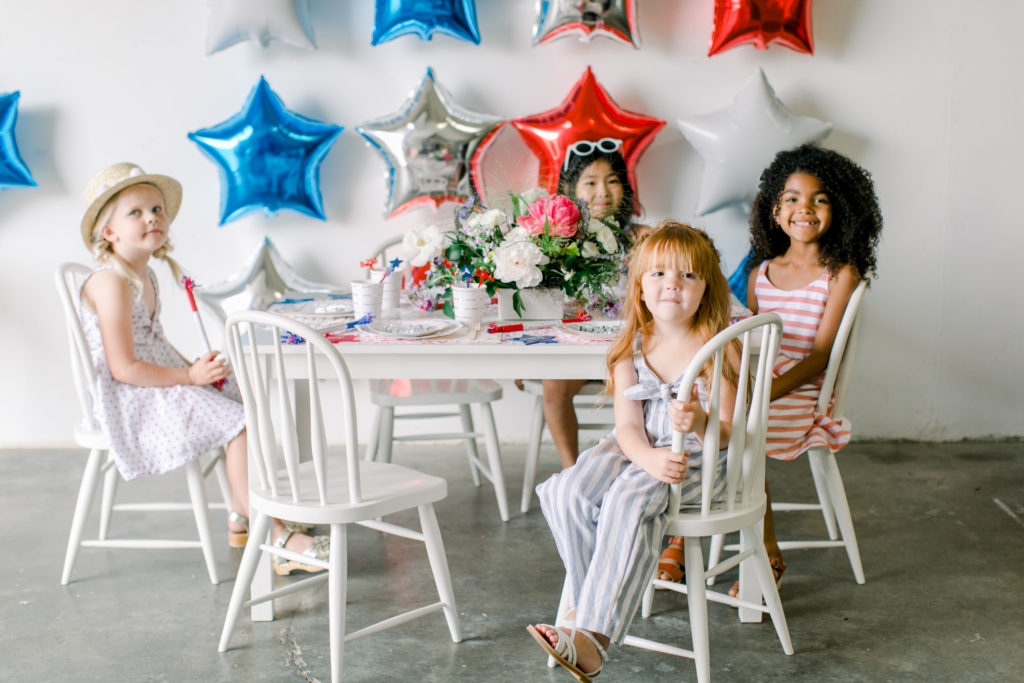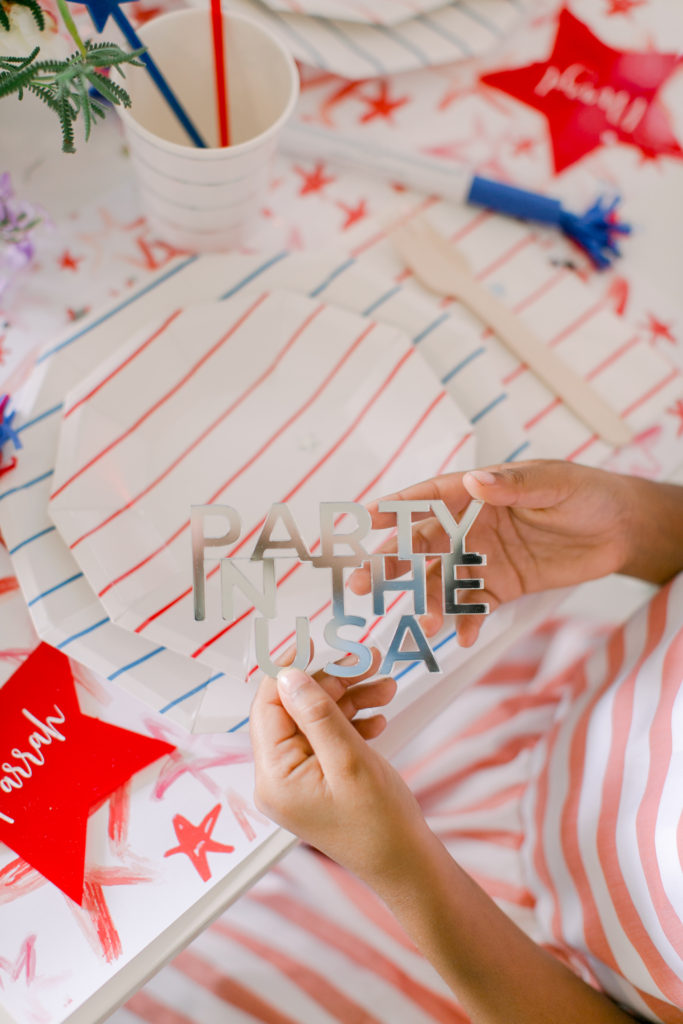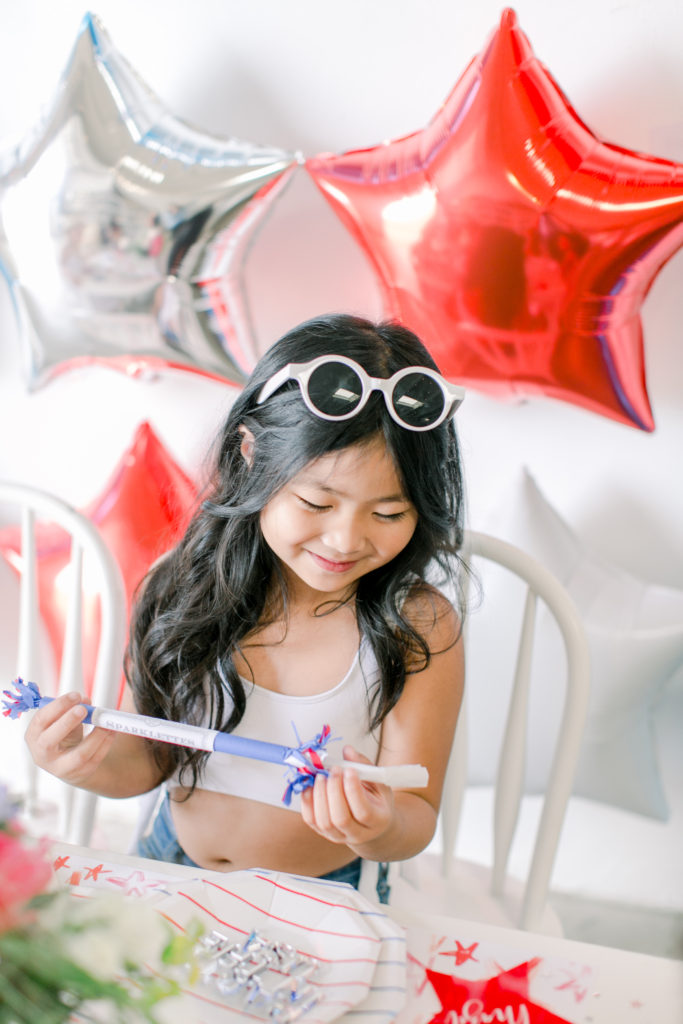 I mean…. Can you even?! These girls are SO cute!! Erica from 1011 Makeup did their hair, they were basically living the dream this day you guys…. Living the dream…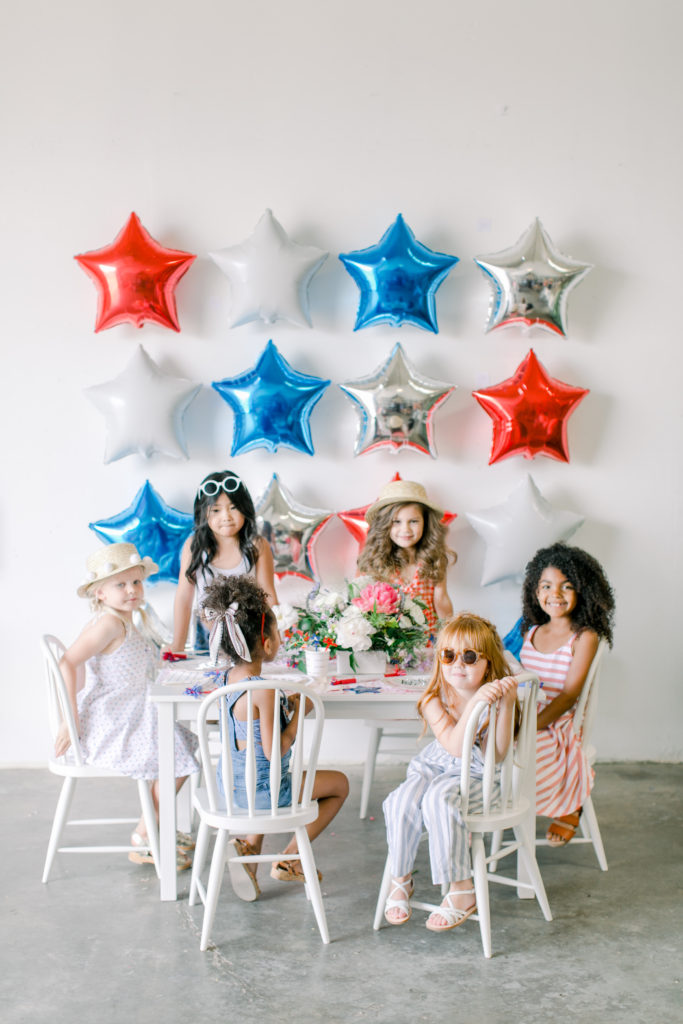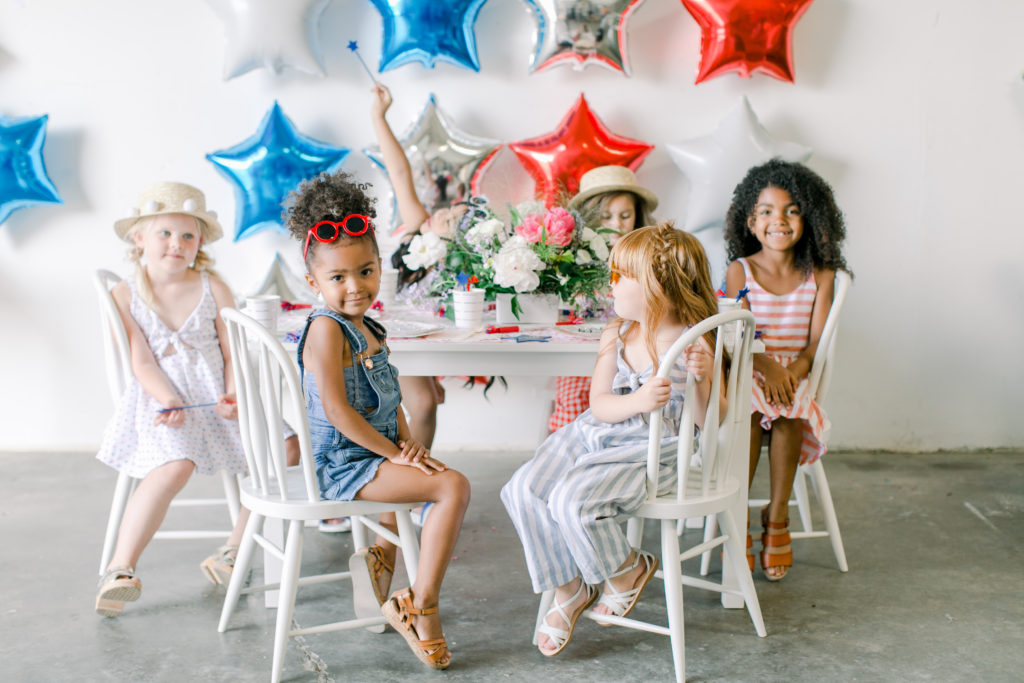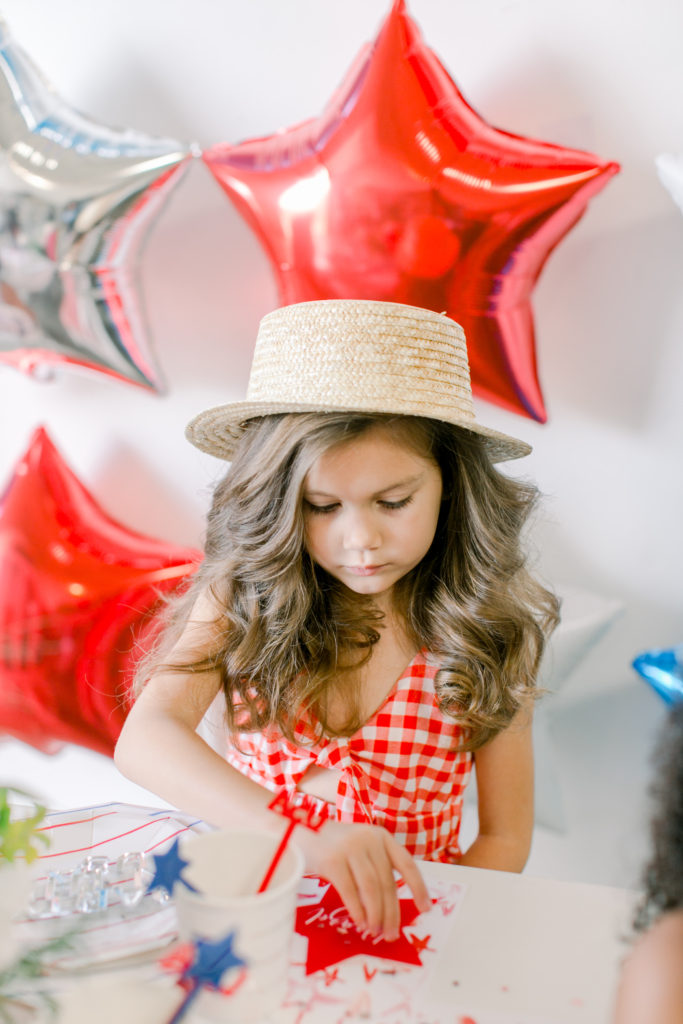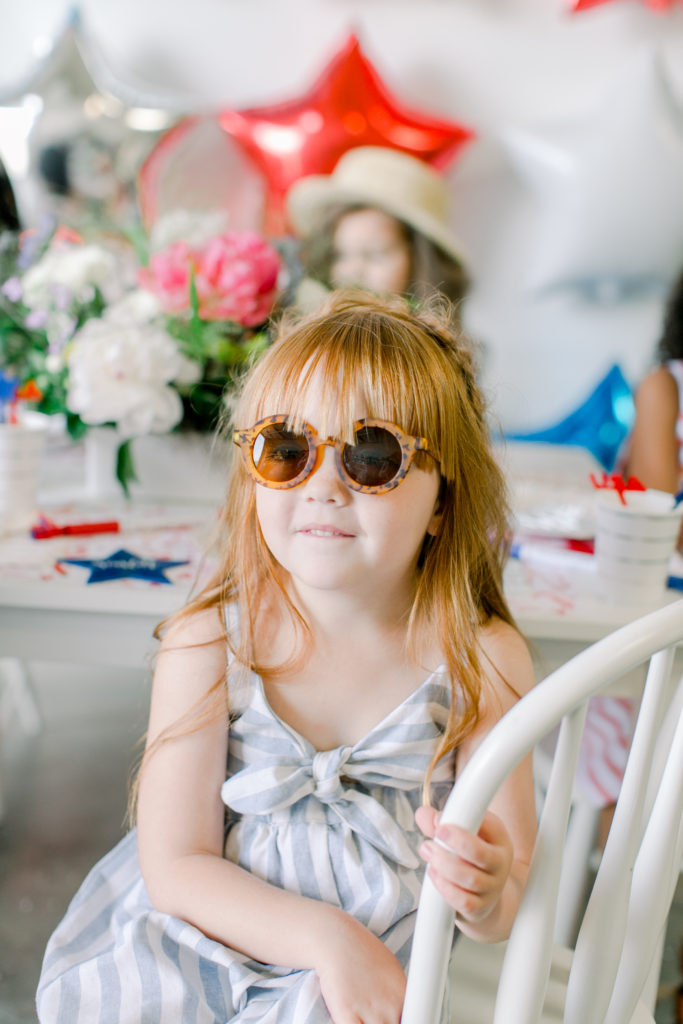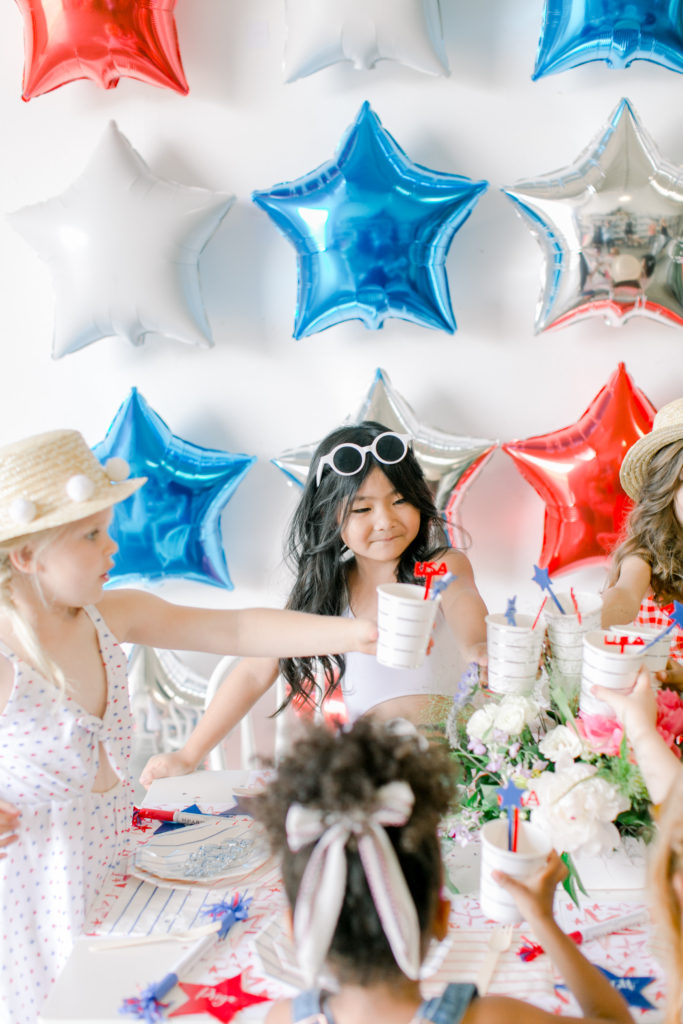 Cheers!!! Loving all these outfits for the 4th!! If I had a girl I would be buying all of these dresses, swimsuits, accessories – just all the things… ALL THE THINGS!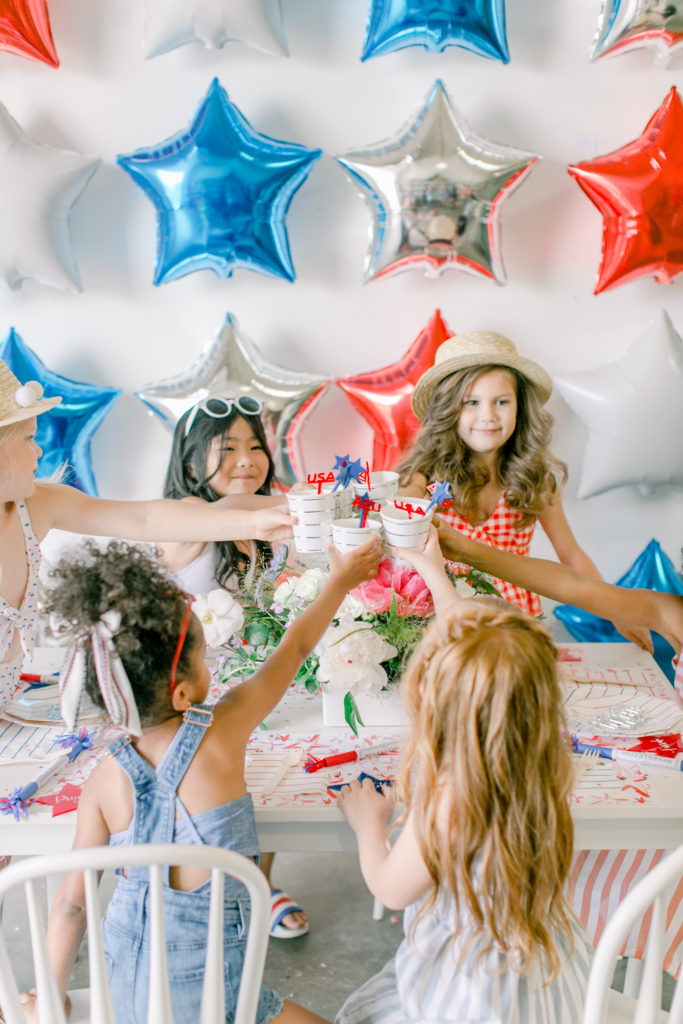 Time for dessert!!! Which obviously called for more balloons! USA all the way with North Star Balloons!! We decked out this table with a ton of yummy goodness from Frost Your Cookie. Including a naked confetti cake (YUM), patriotic donuts, cookie pops and even more cookies!!
Also loving the details from Creative Amme, Tops Malibu and that cute pool float from Target!!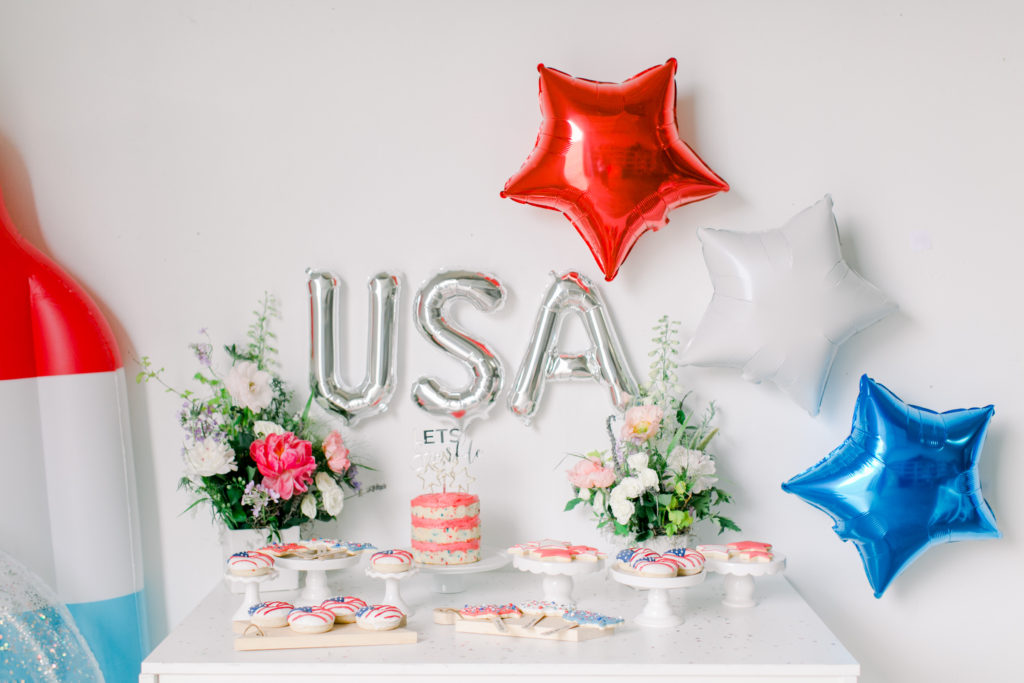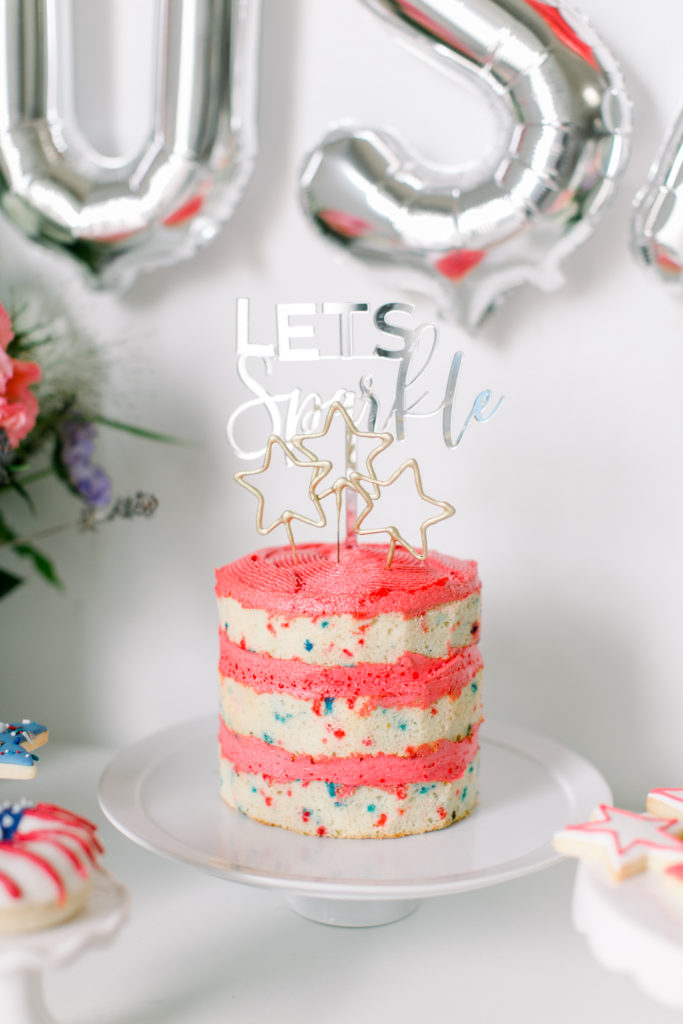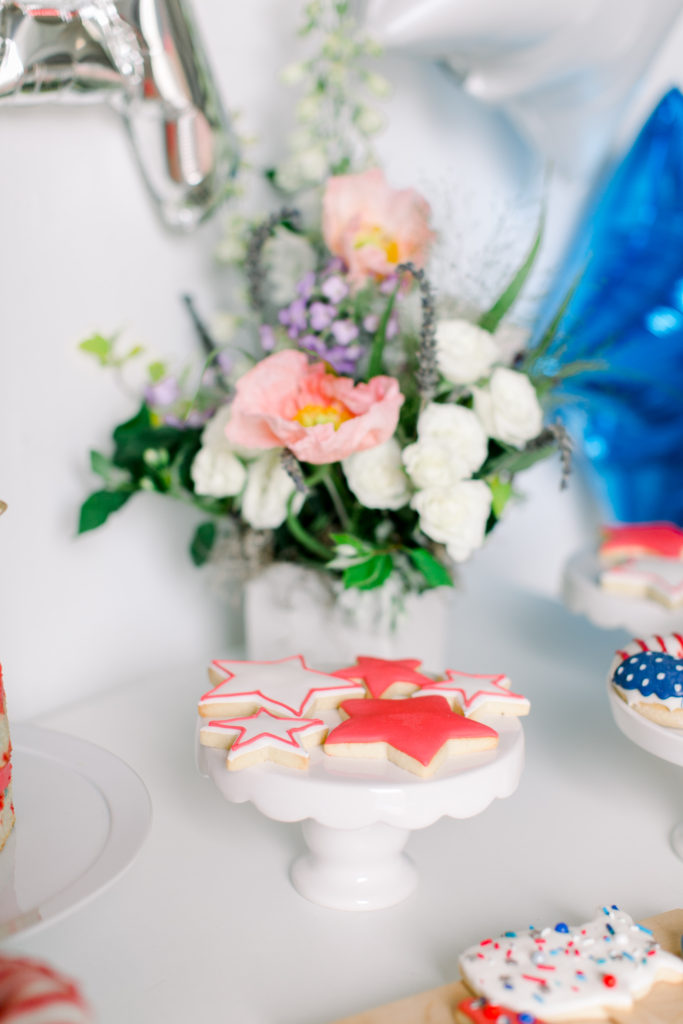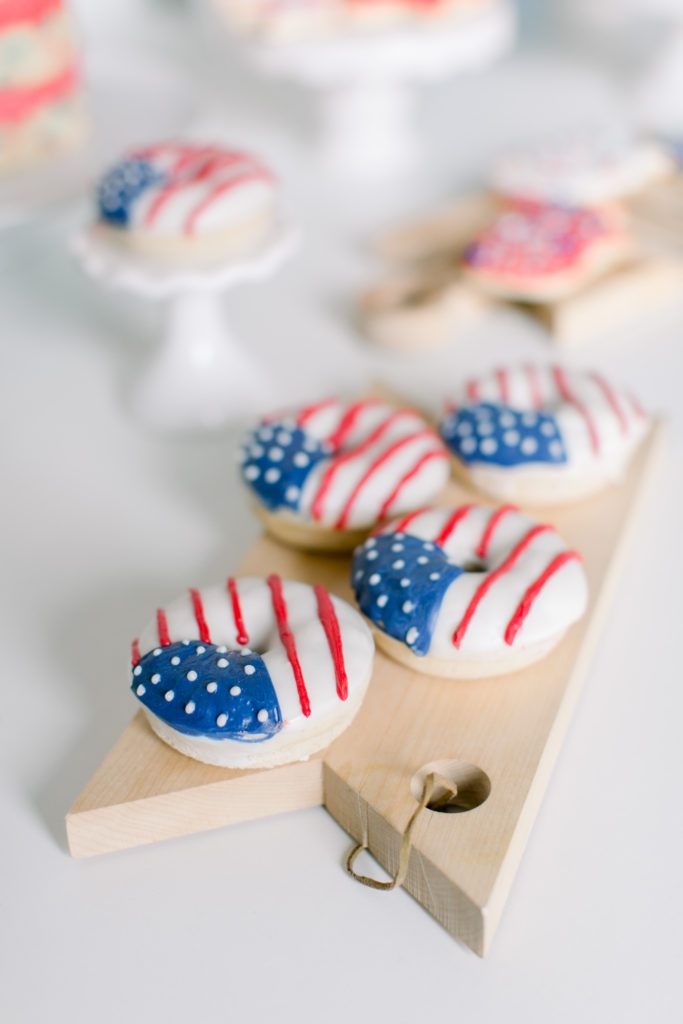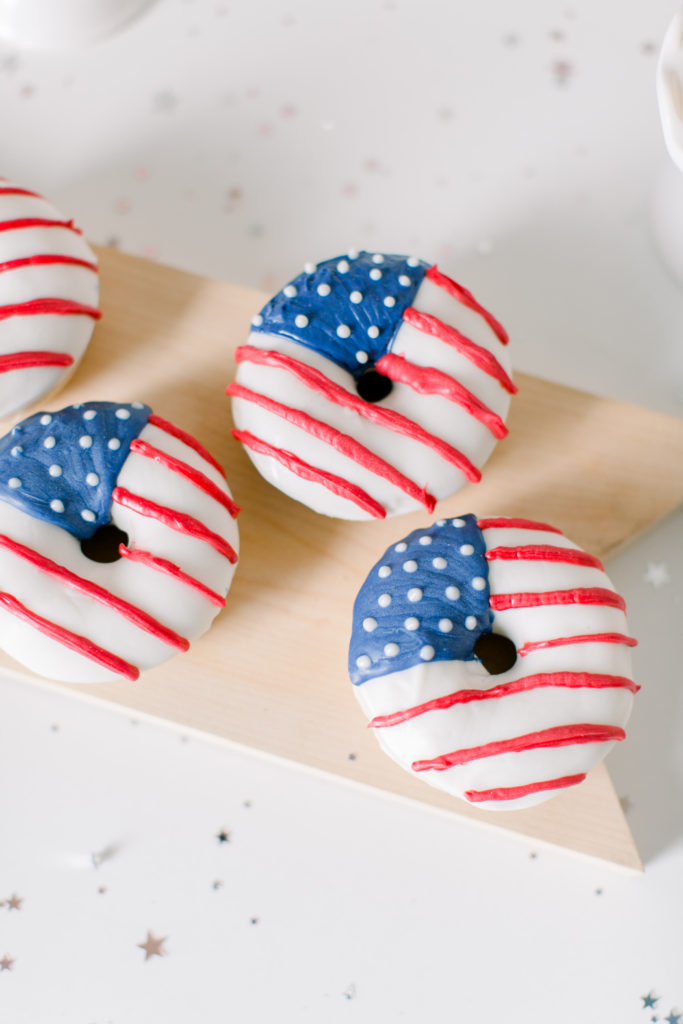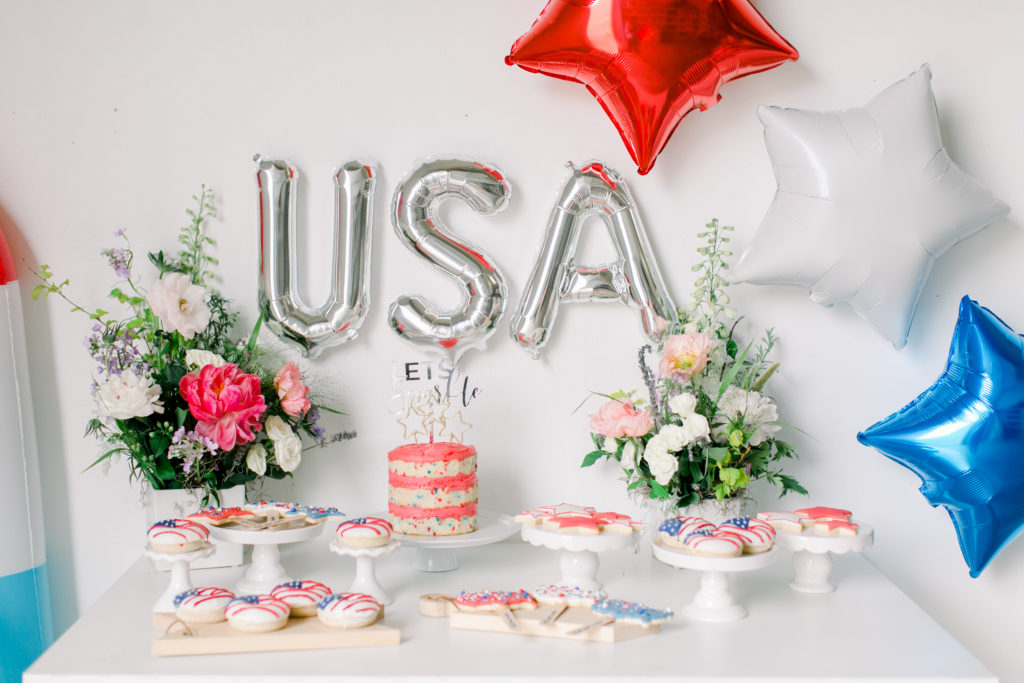 It's all so cute!!! I want all of these desserts at my 4th of July!! Especially those donuts, yum!!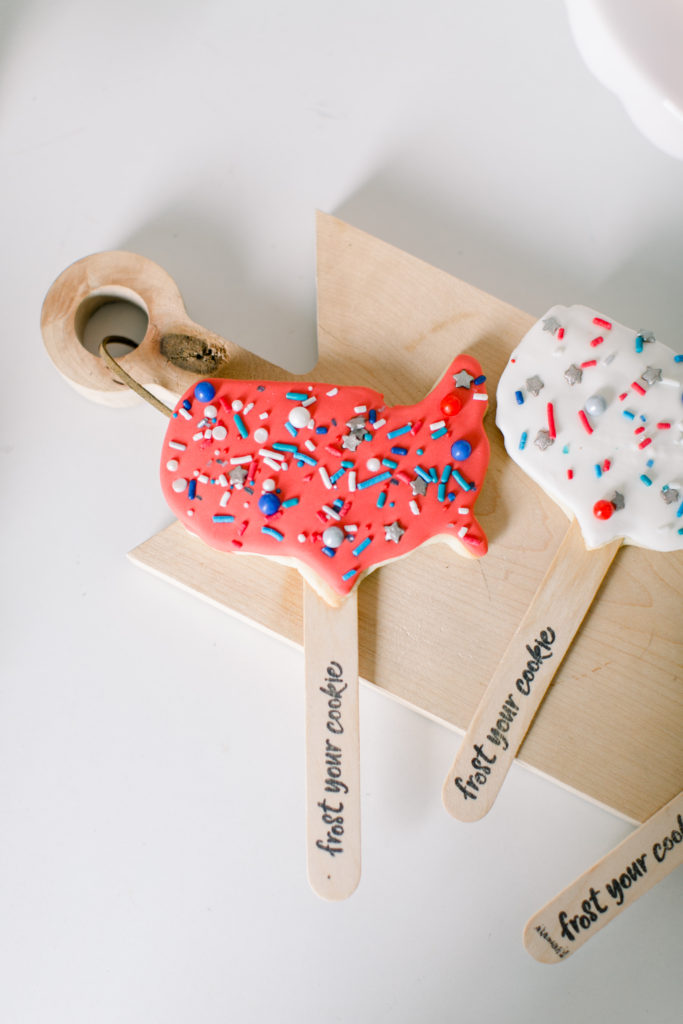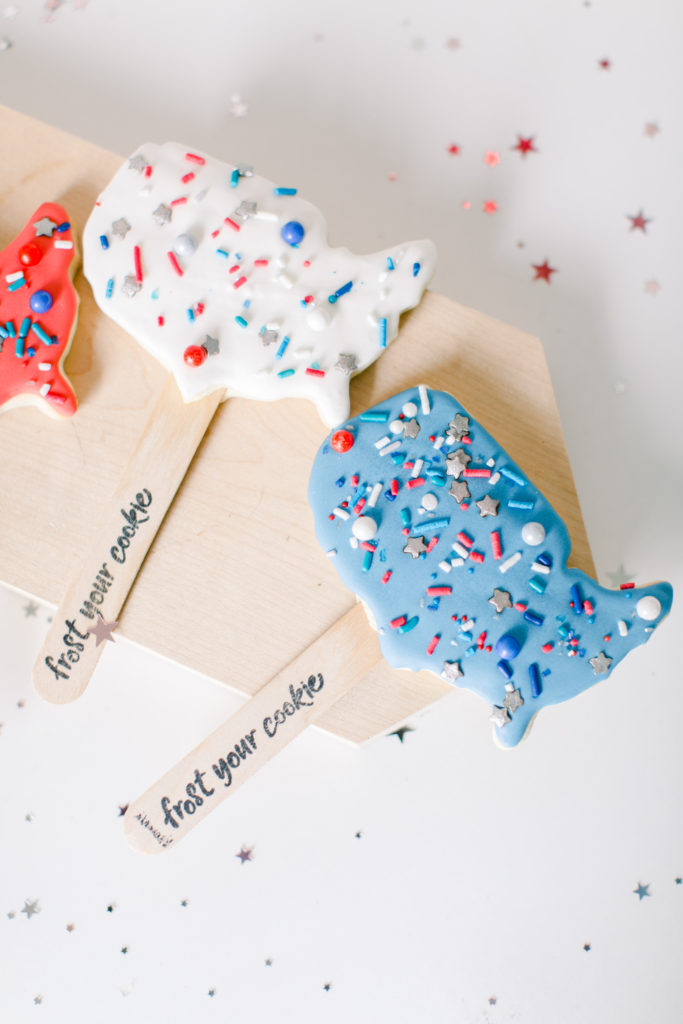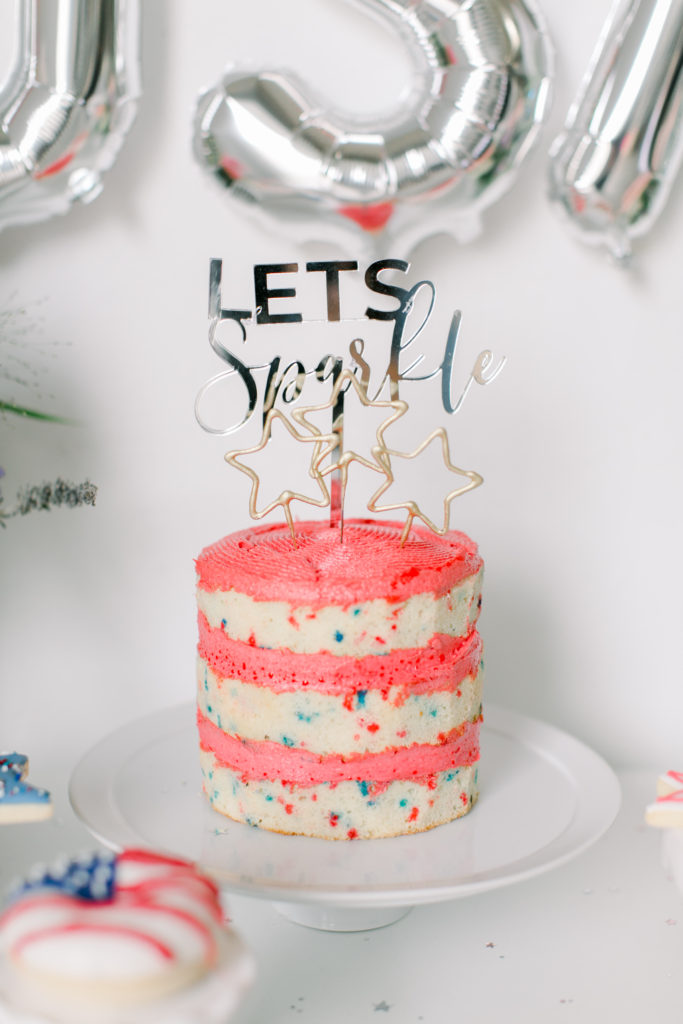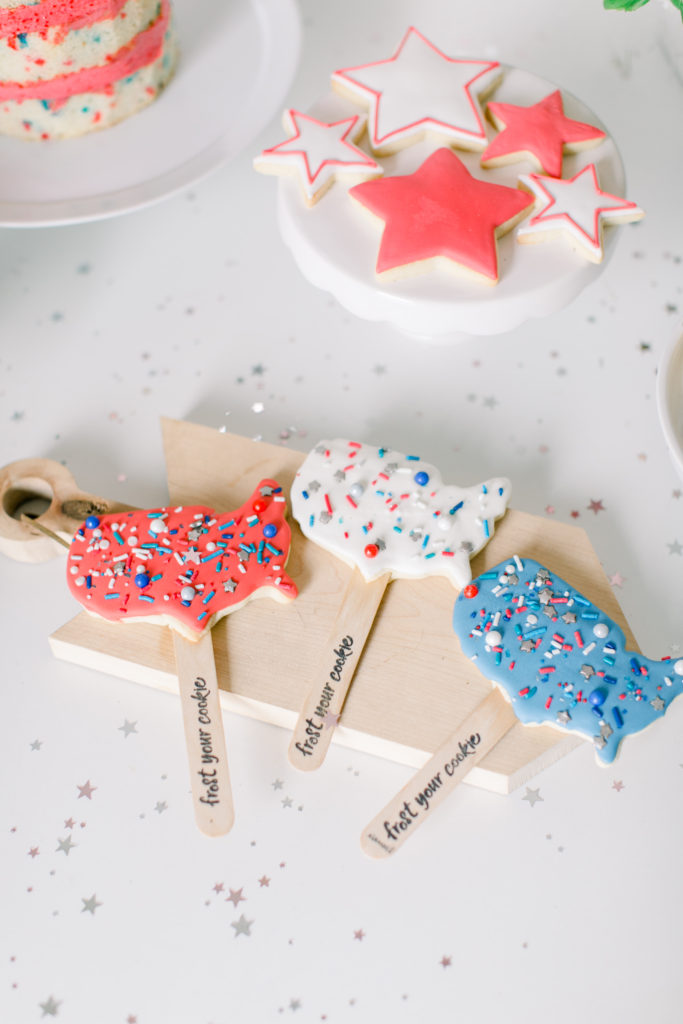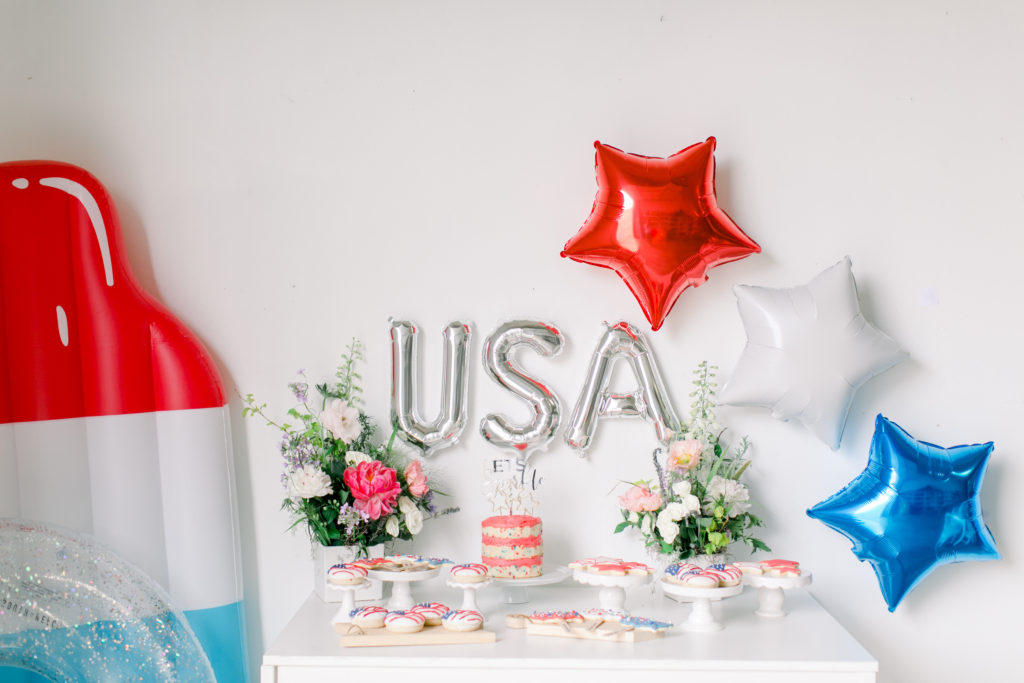 The girls got their hands on some desserts of course! And the smiles were endless!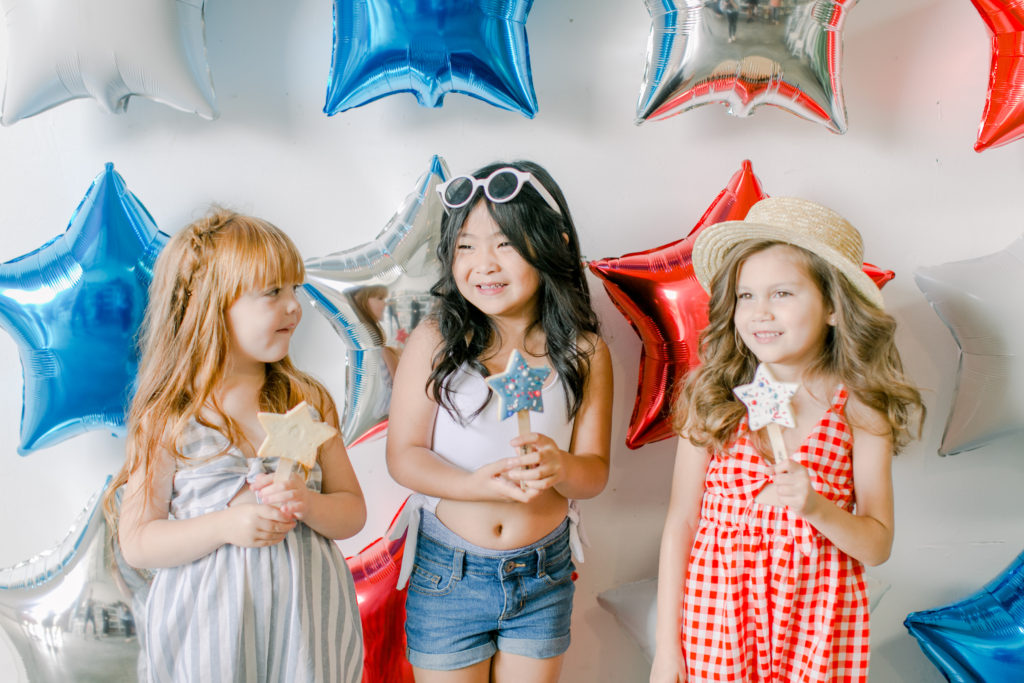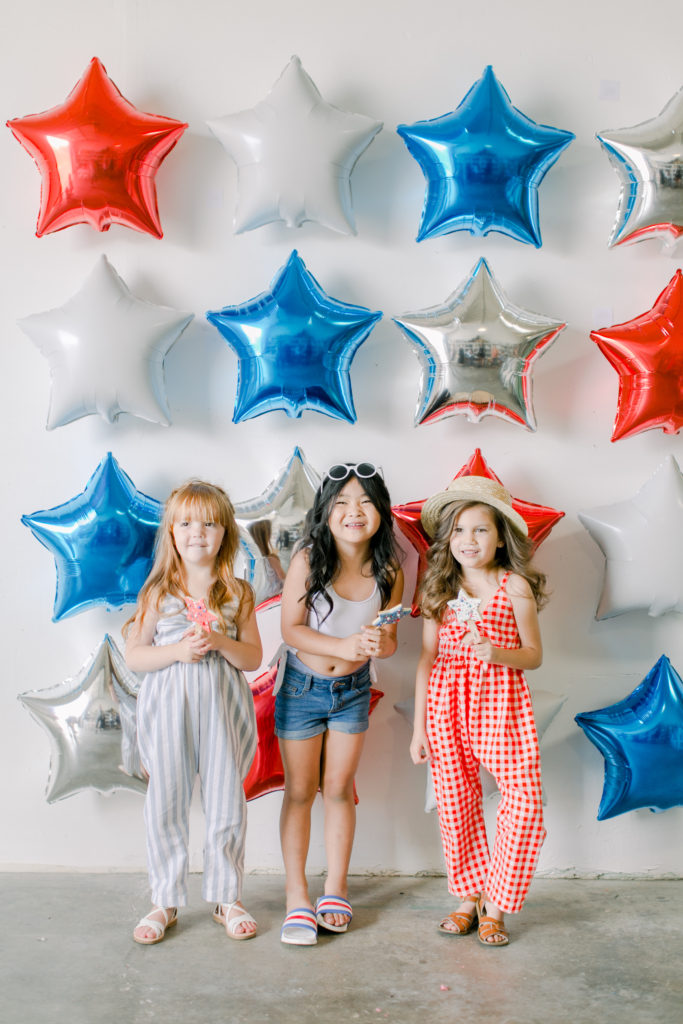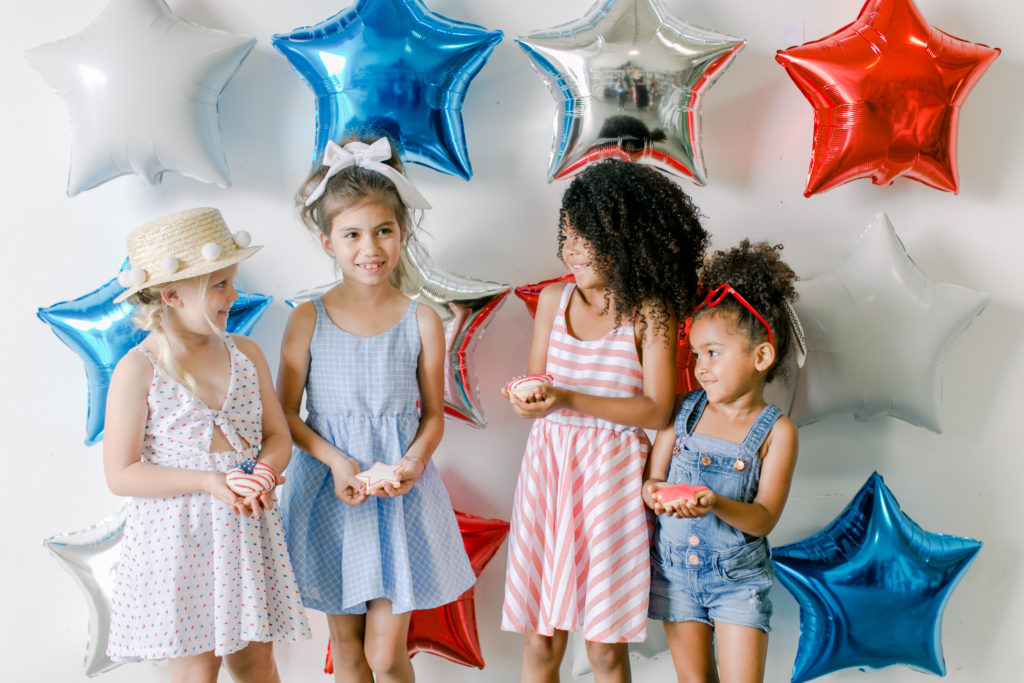 These girls, could not be any cuter…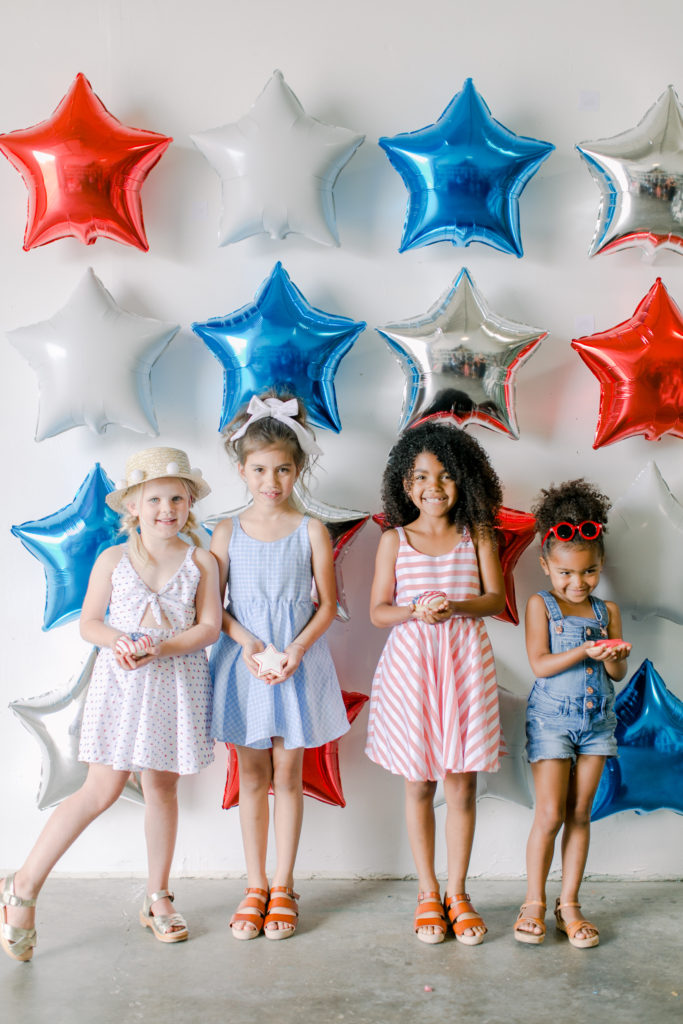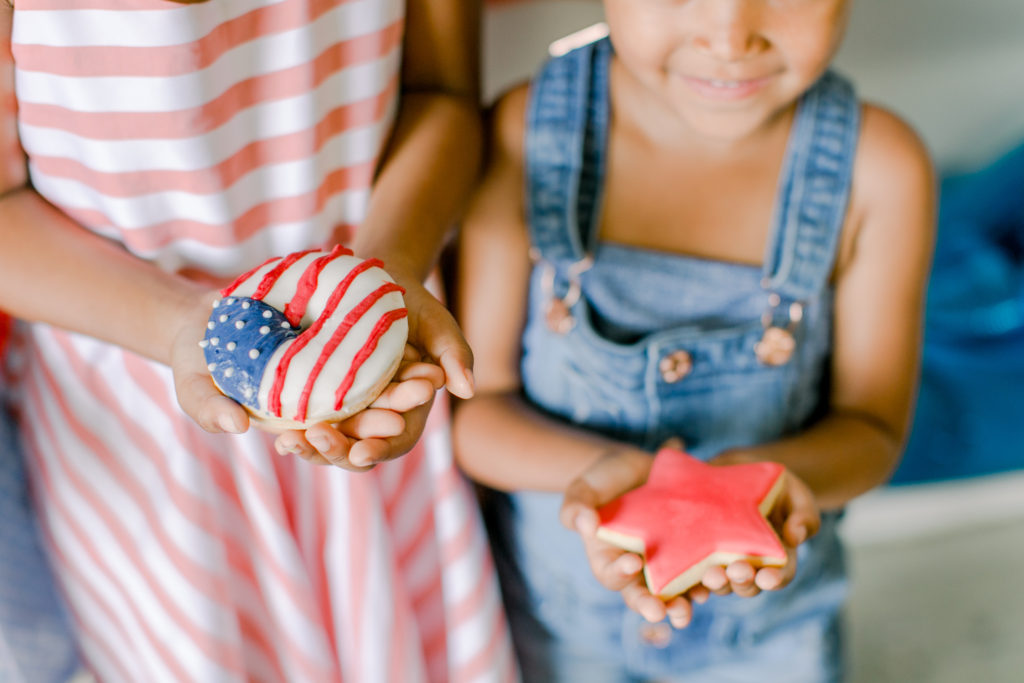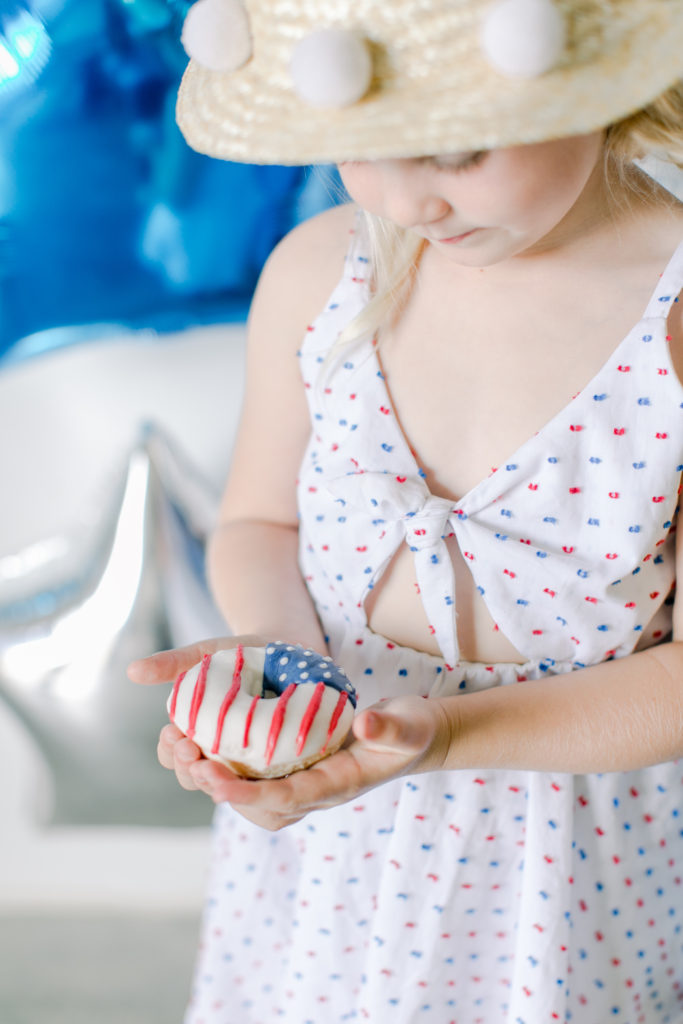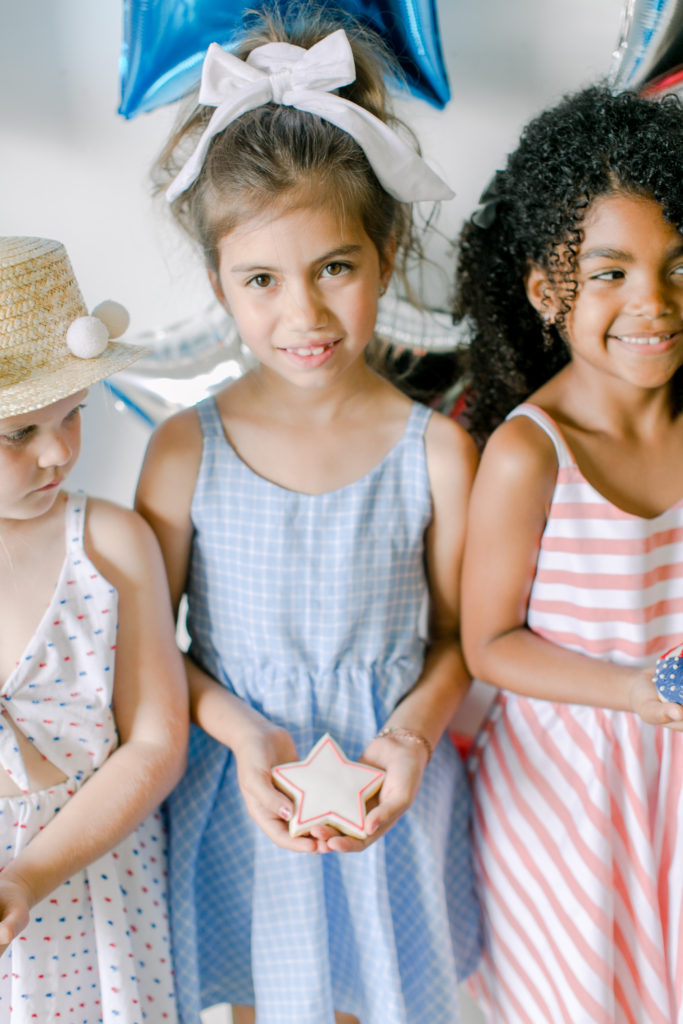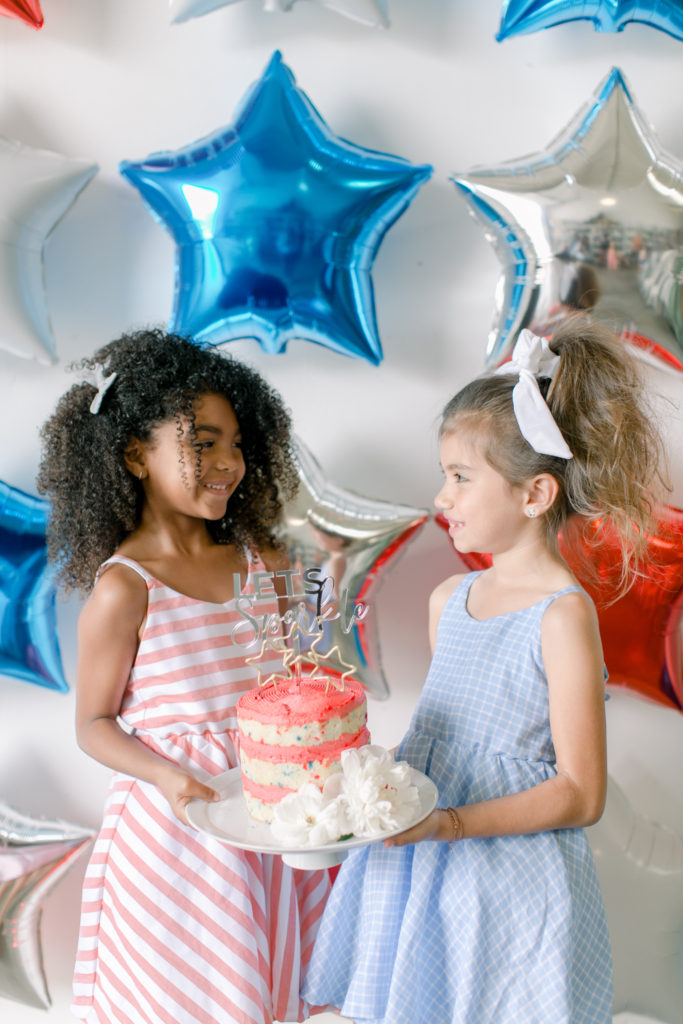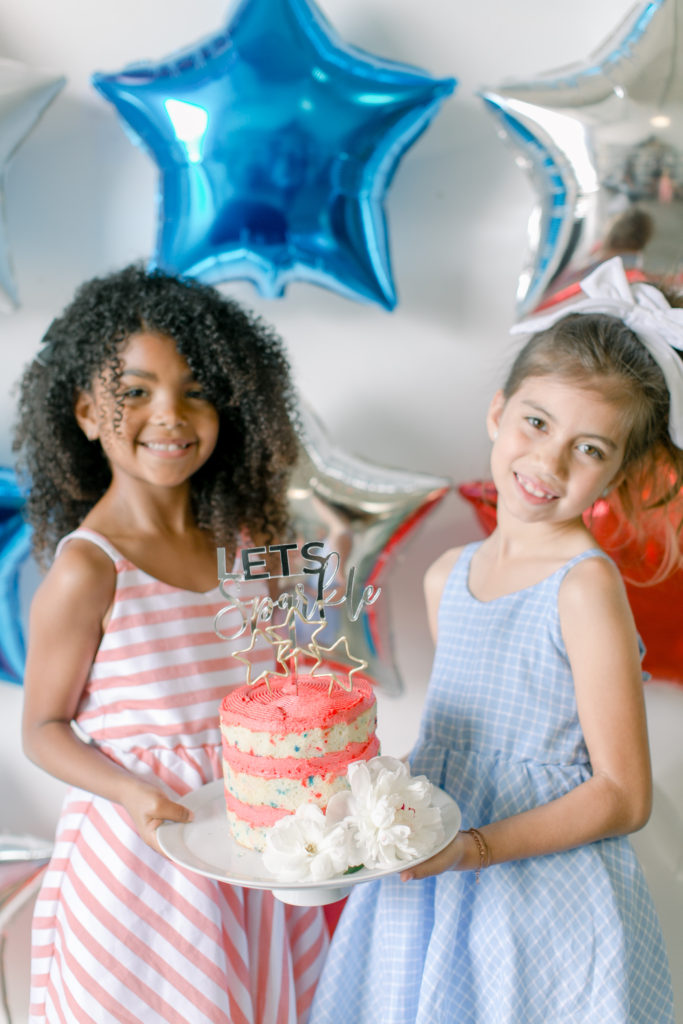 We lit the sparklers and it was epic!! Don't worry, we had a mama hold the cake, so no littles were in danger ;)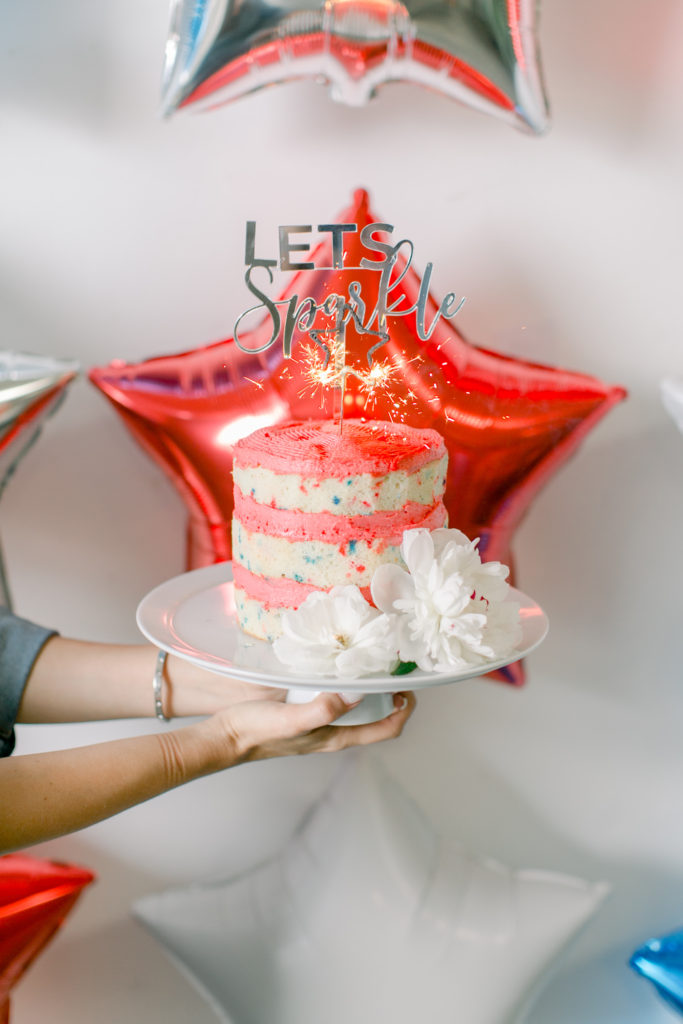 Such a fun and festive party! So fun to feel patriotic and have a blast with all your little friends!!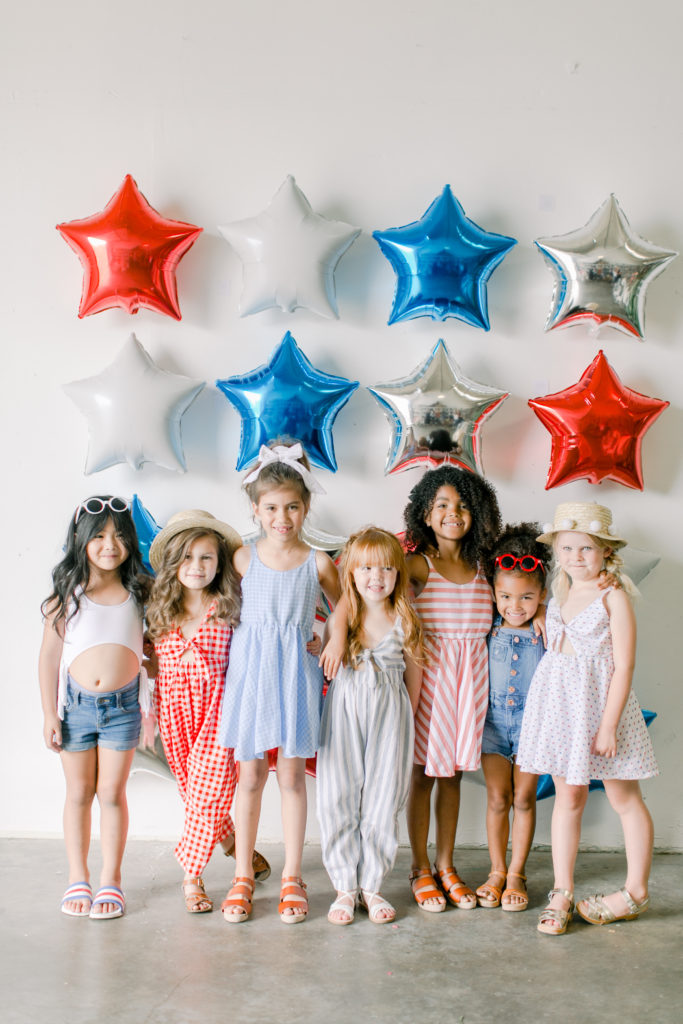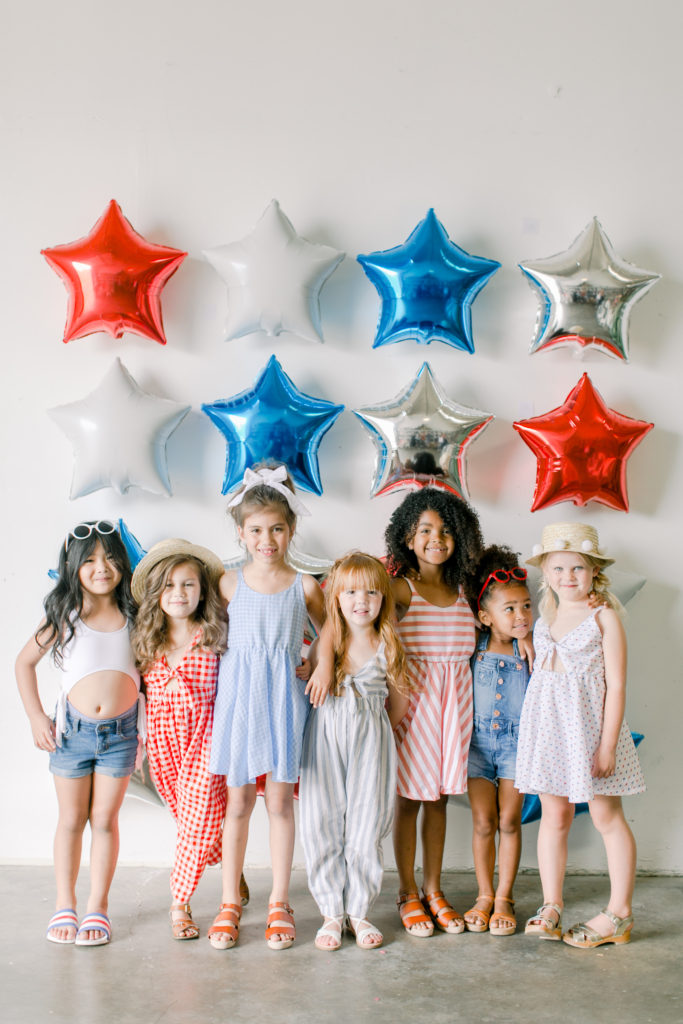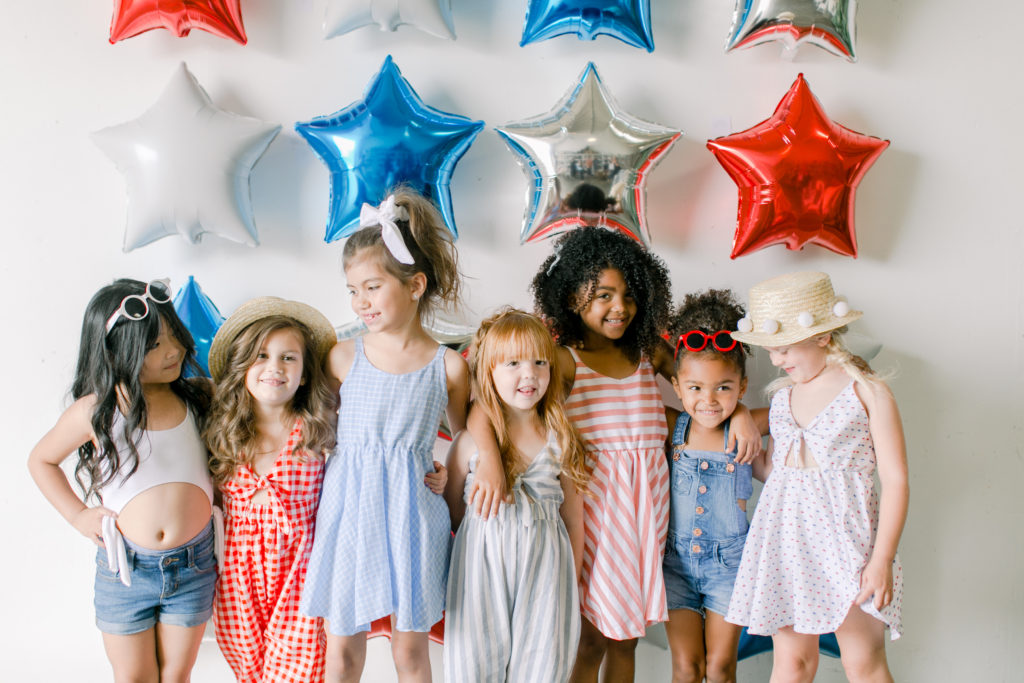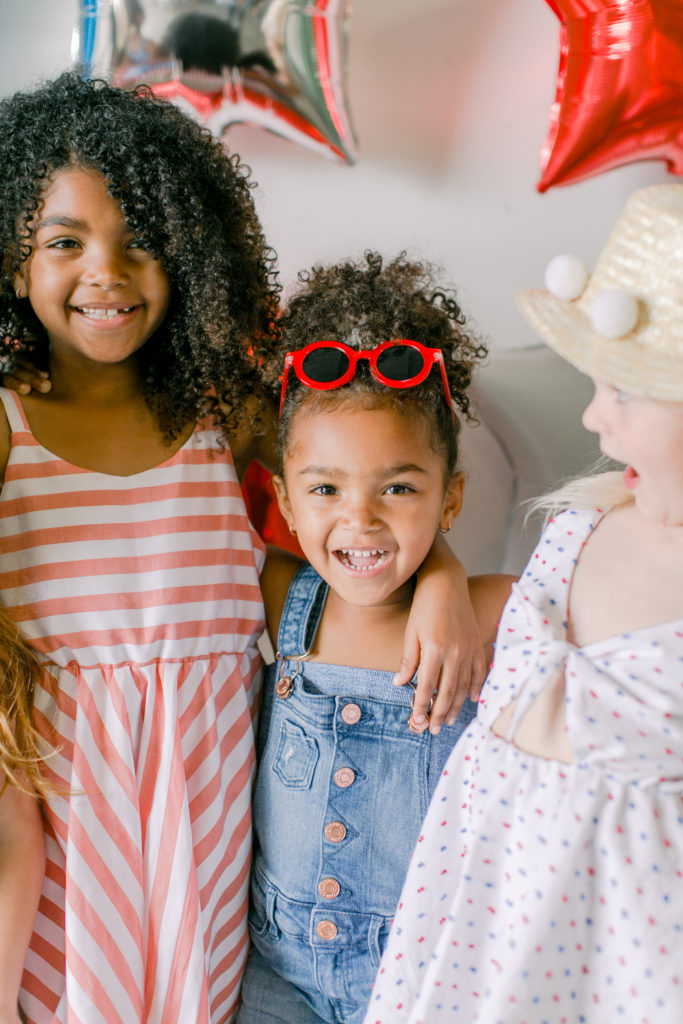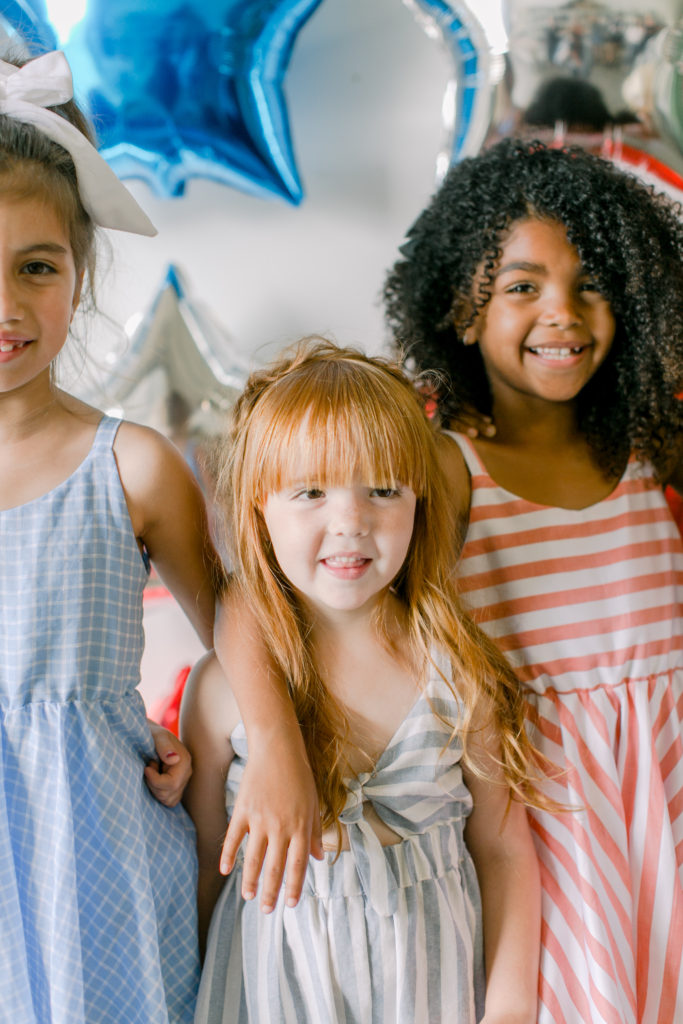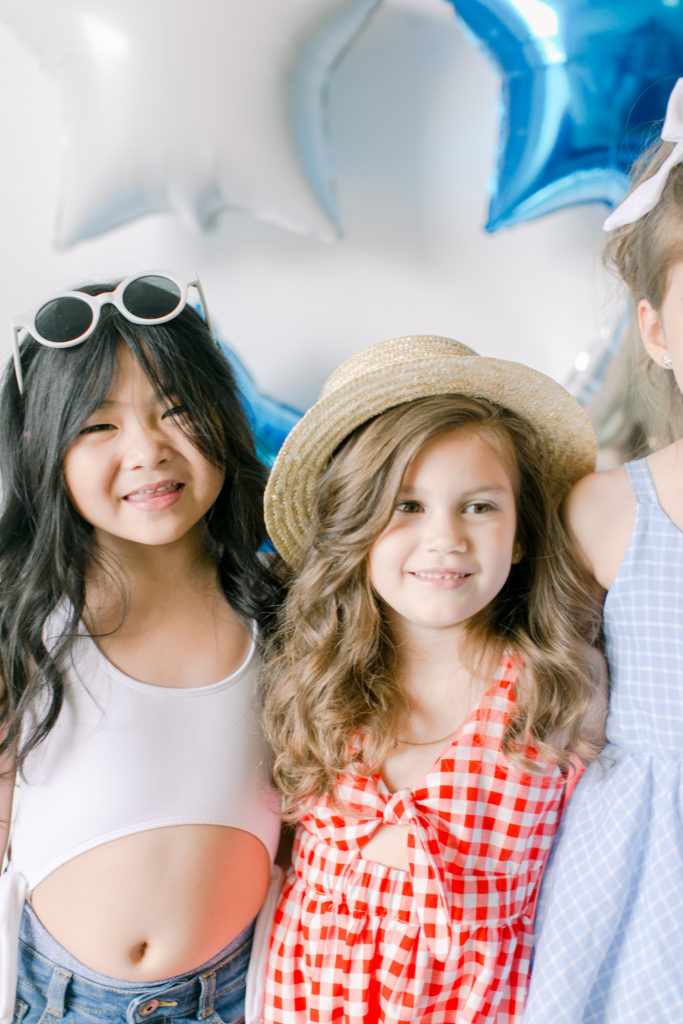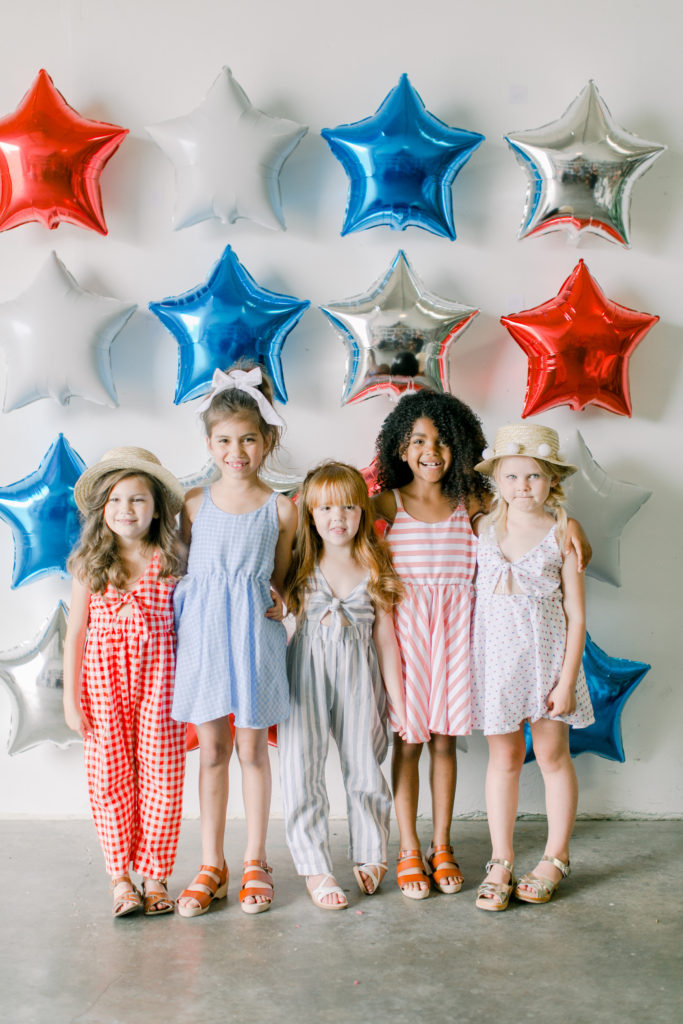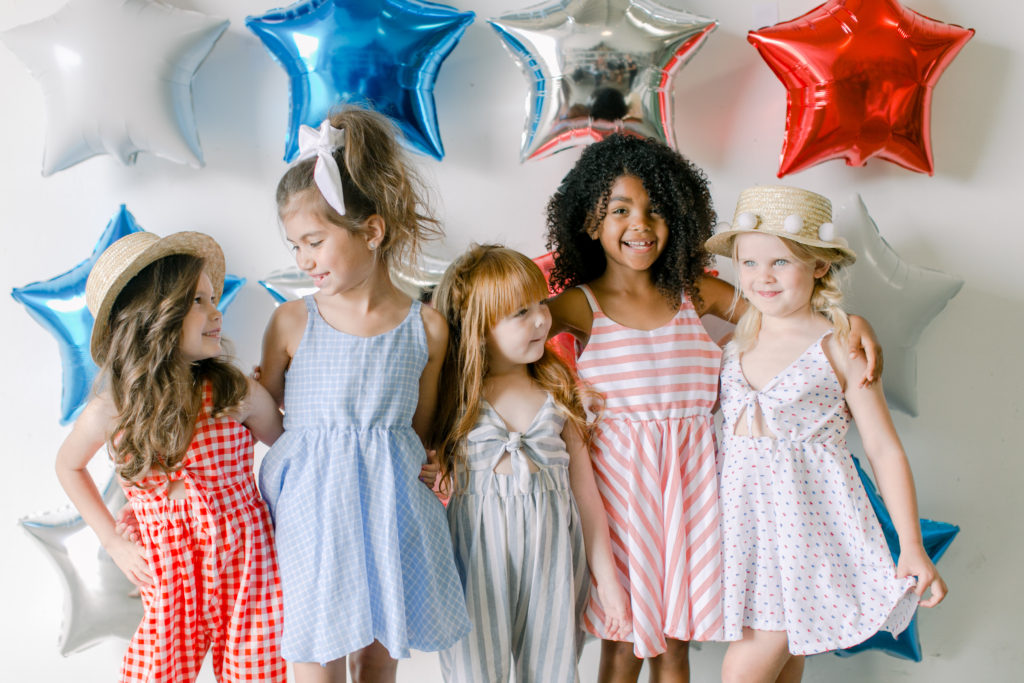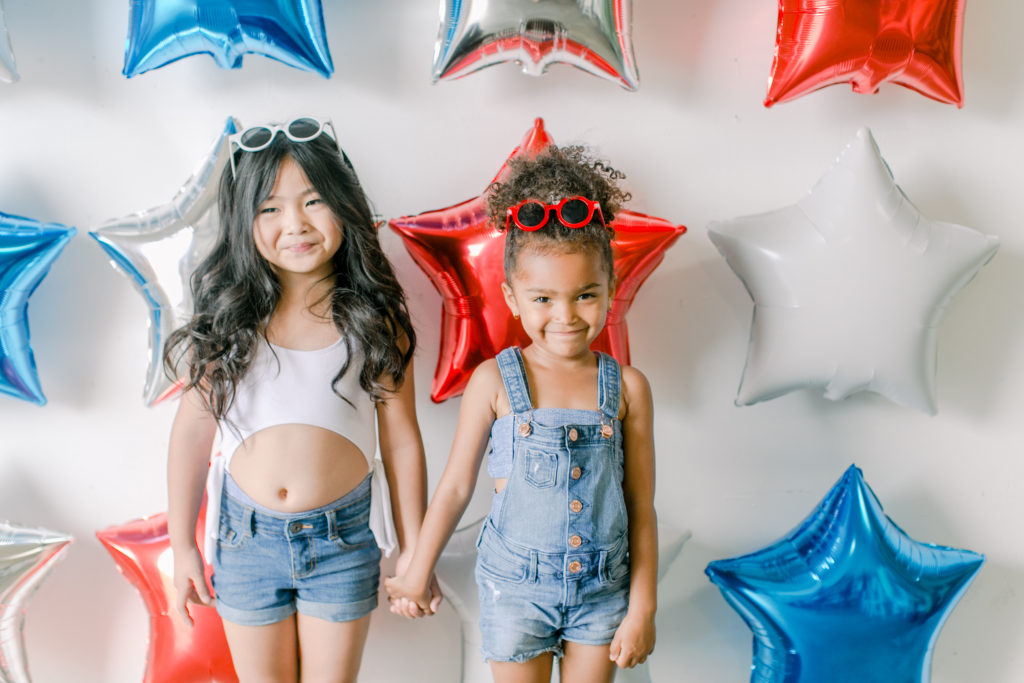 Here's a peek at The Daydream Republic's new swimsuits!! So excited for my pal Carissa who is launching her first swimline this summer!!! Aren't they so cute?!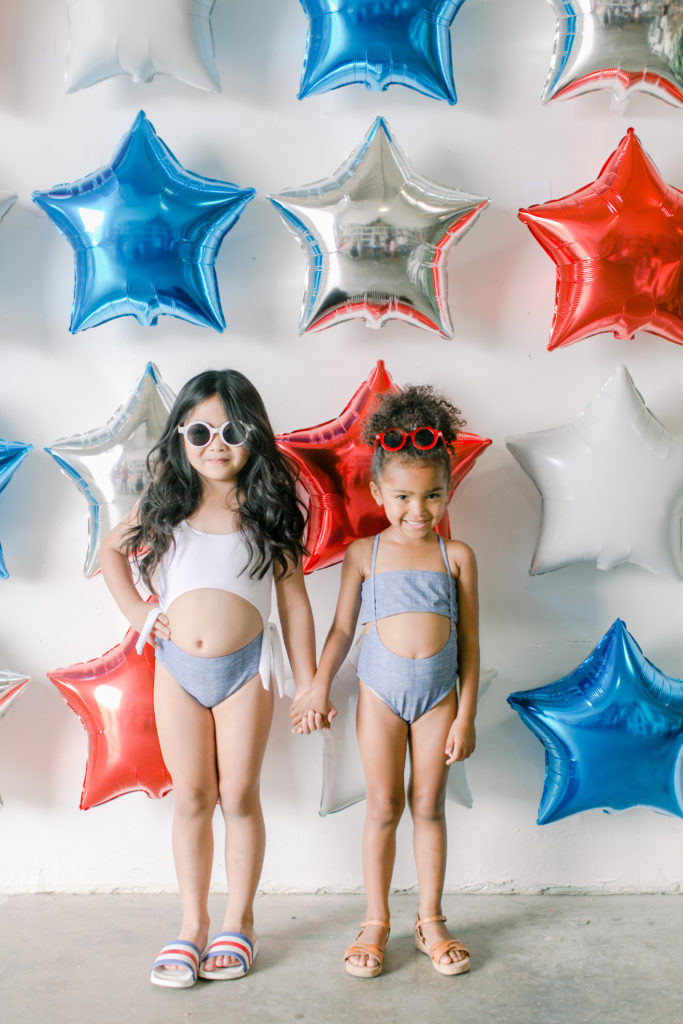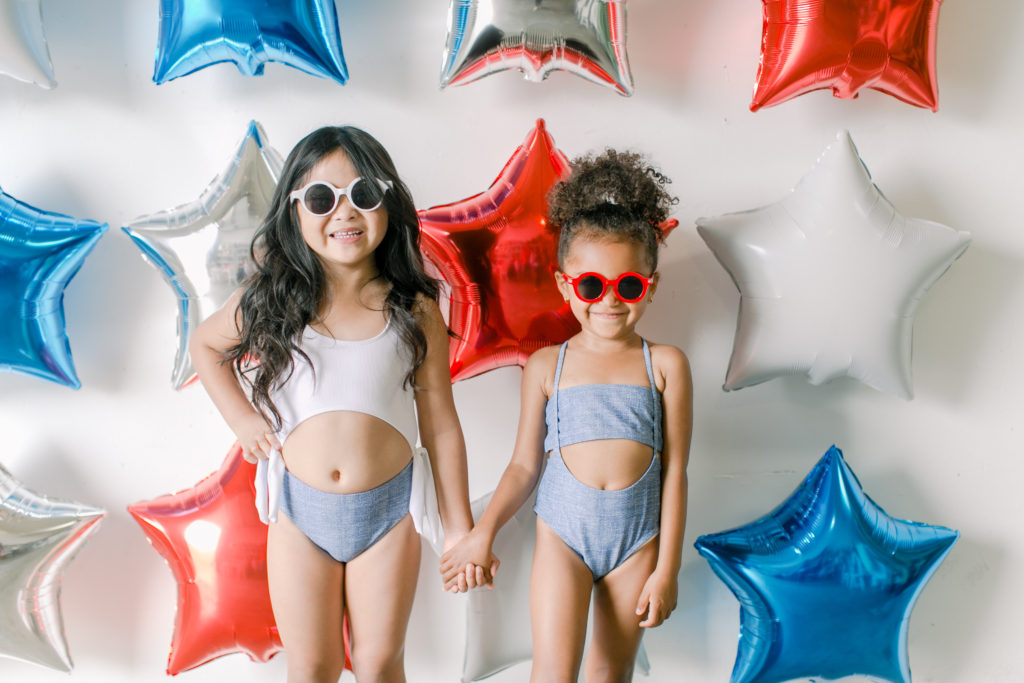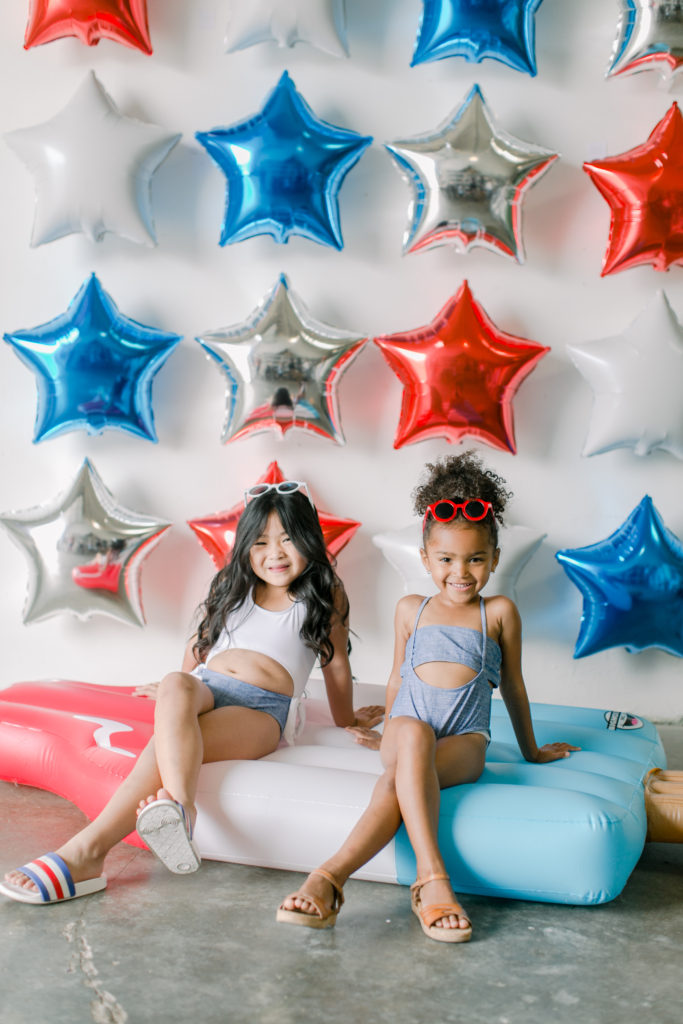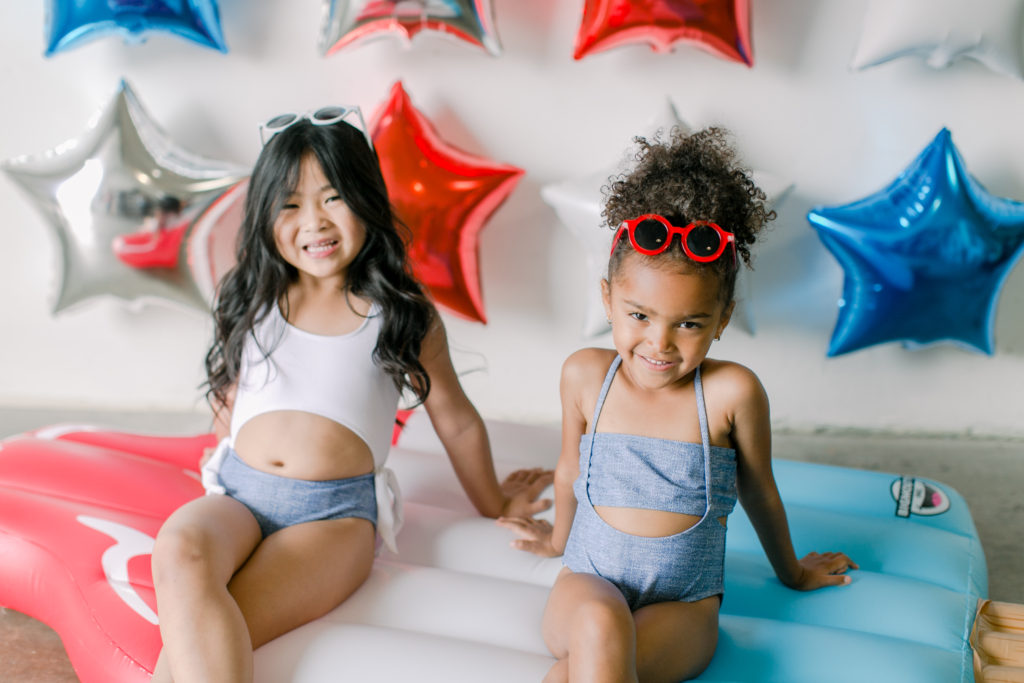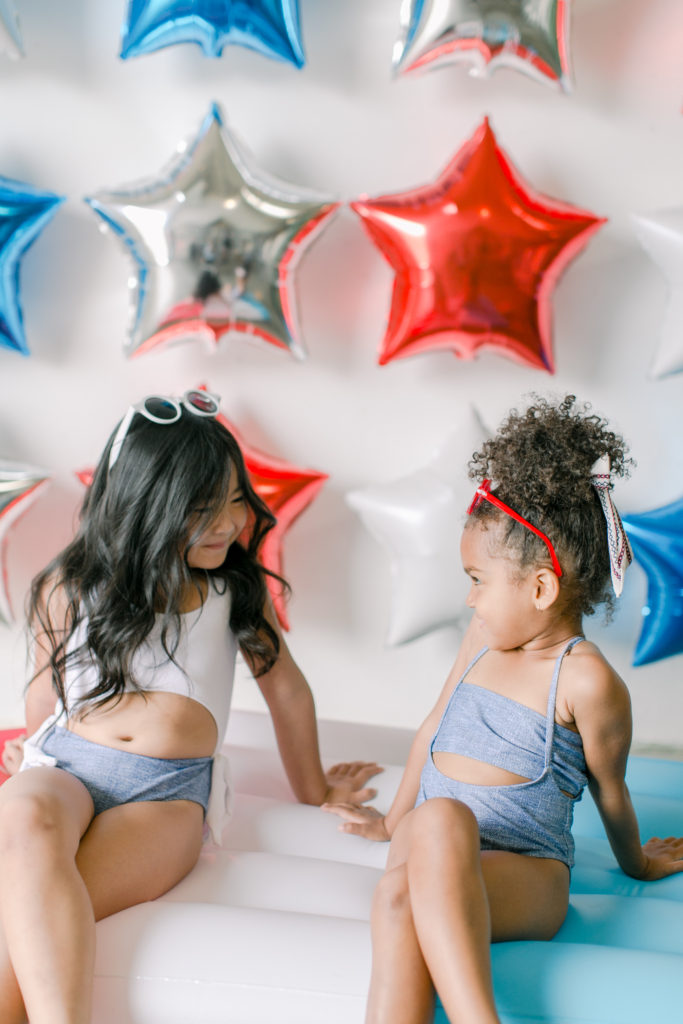 Don't forget to have some sparkle this 4th of July!!! Even the littles will approve, and actually, they'll LOVE it!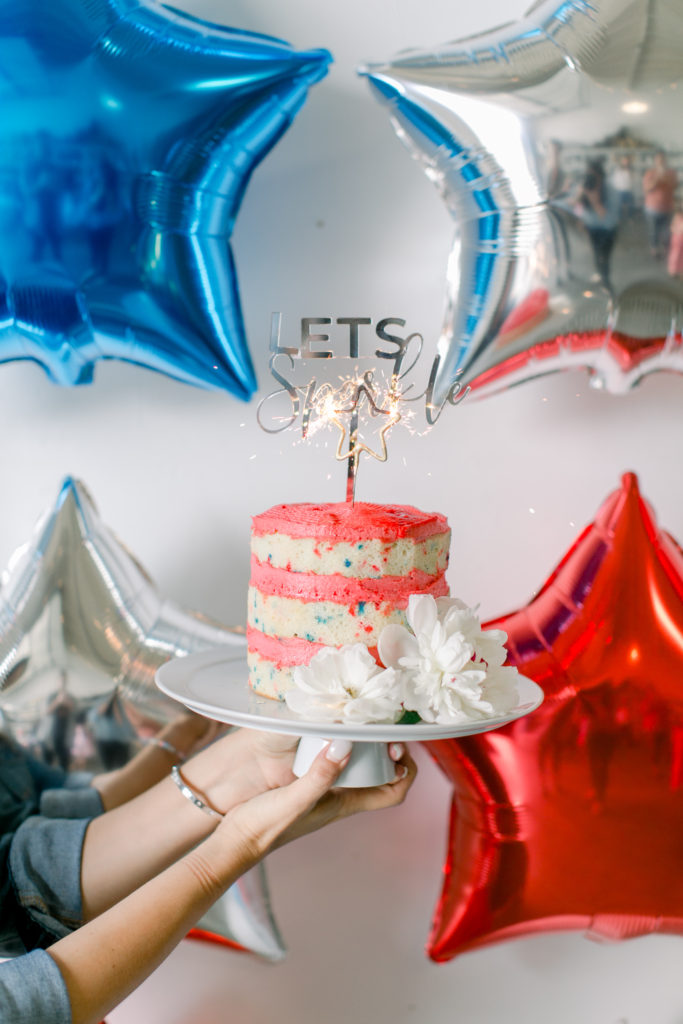 xx
Jacquelyn